Who knows what our day-to-day lives will look like after the crazy months we've all lived through. Will we all be back in the office, continue to work from home, or will we pivot into a new work/life balance that means we do a little of both?
Whatever the outcome, one thing is certain – the bond we now have with our homes, which has got a whole lot deeper over multiple lockdowns, is here to stay. Our home is now more important to us than ever before, and we all know the impact it has on our well-being; living in a home we love is key to helping us feel safe, but also happy.
If you're looking to show your home some love, then paint is a fast and easy way to lift your mood and up the happiness factor. It's great for a this-feels-like-a-fabulous-new-room refresh, allowing you to change the look and feel without spending big.
For great inspo, check out the new Wickes paint brochure which features 77 lovely shades and inspiring looks. Grazia's curated Laidback Luxe is one – here's how to get it.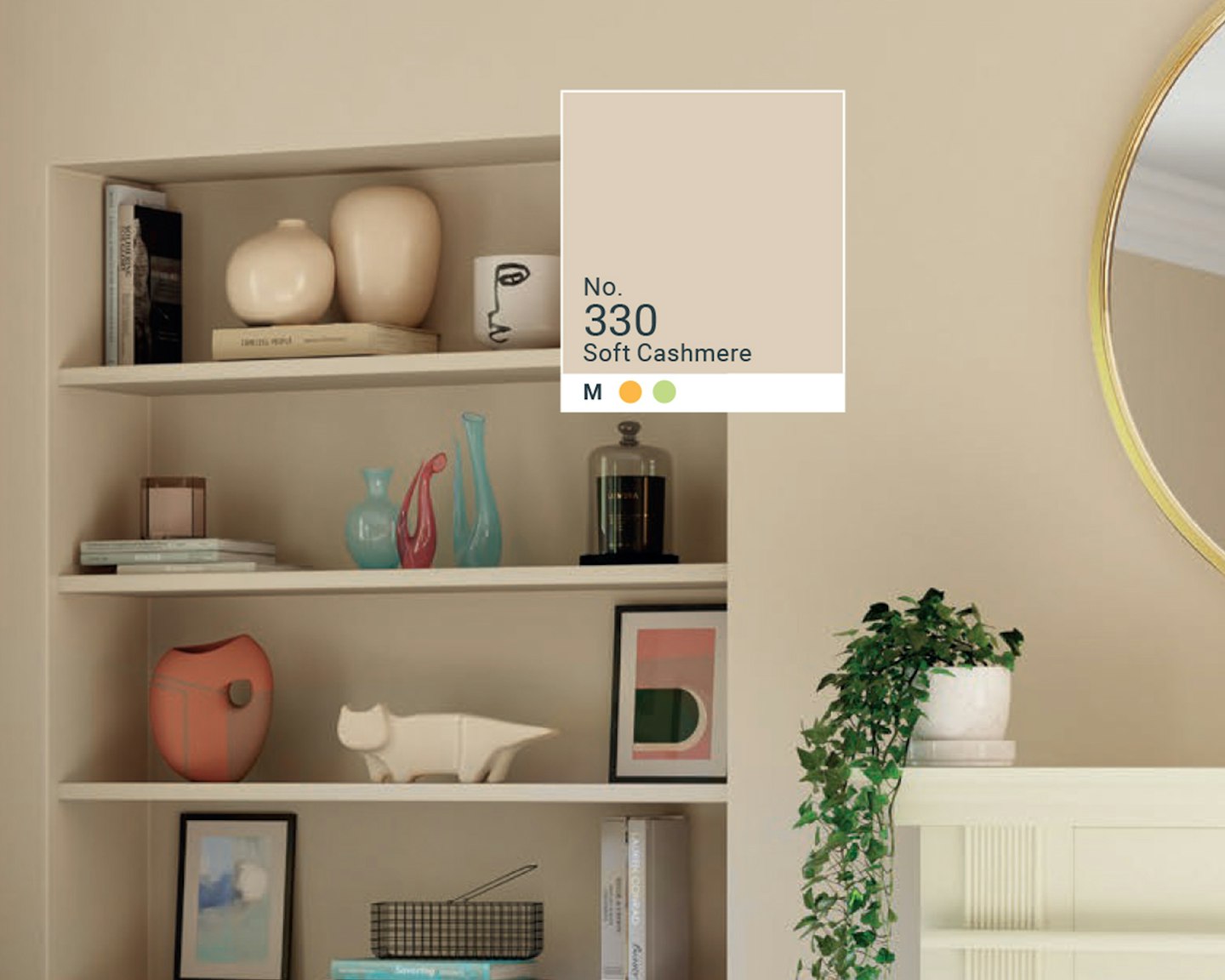 Feel the warmth
"Even before the pandemic, we were moving away from the coolness of grey to something warmer and now the desire for a warmer, more feel-good mood in our homes has become super-strong," says Rachel. "A shade such as Soft Cashmere is soft and cosy and creates a relaxing backdrop."
Freshen up
"If you want to accentuate a cocooning feel, then paint the ceiling in the same shade as your wall," explains Rachel. "For something a little fresher, though, go for soft shades of white." Here, on the ceiling, the shade is Almost White while the fireplace surround has been painted in Elderflower, a light creamy hue that works beautifully with Soft Cashmere.
A monochrome touch
Break up the neutral palette to make a room look interesting. "Shots of grey and black will keep the look modern – introduce them through furniture and accessories," says Rachel. Here, the sofa is a warm grey and the Berber-style rug injects a subtle hit of black and white.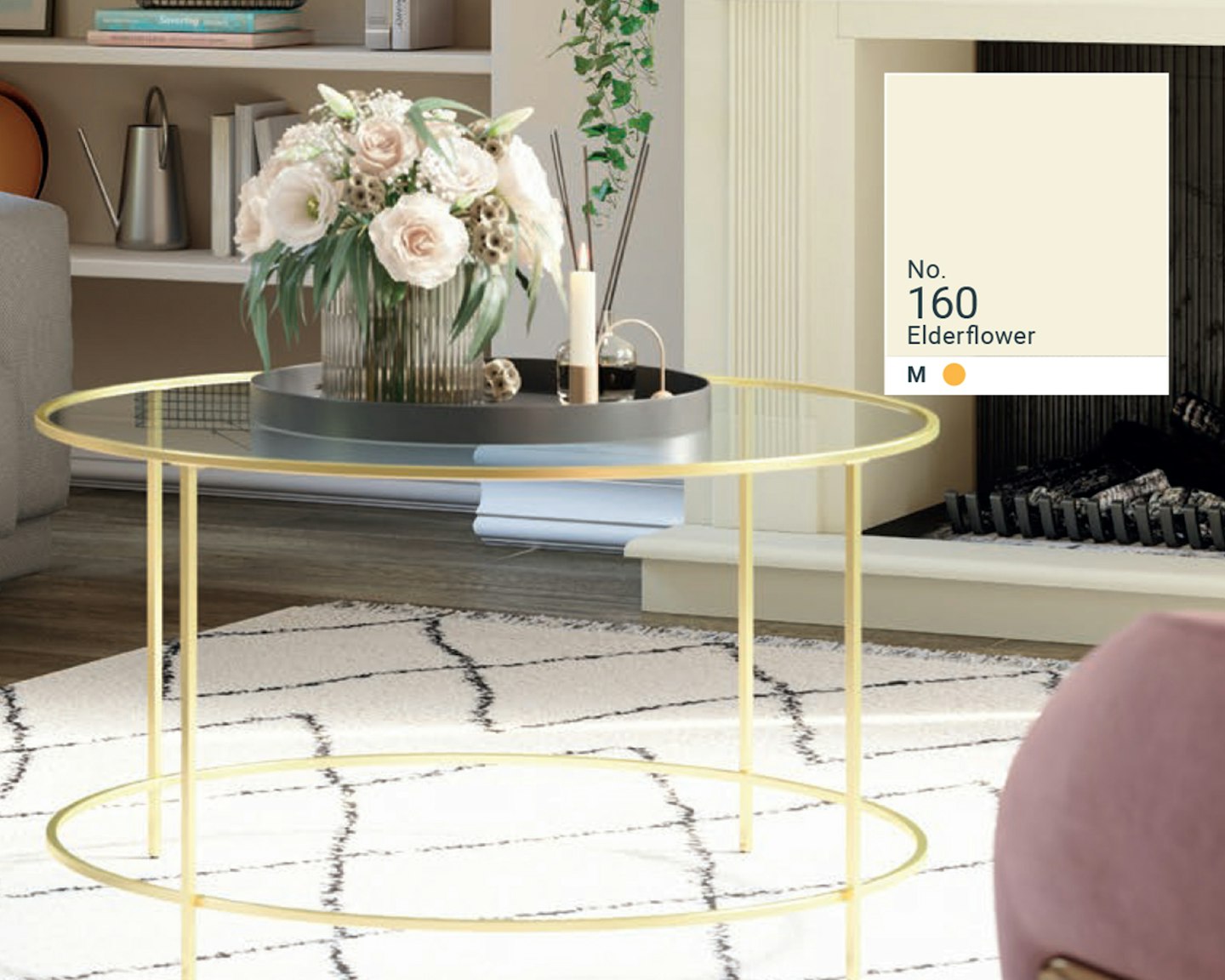 Pretty pastels
Colour is an easy way of bringing joy to a space. "Chalky pastel shades such as blues and greens along with coral pinks really work with warm neutral shades," says Rachel. "Use them as uplifting accents through artwork and decorative pieces."
A hint of gold
"Metallics bring a richness to a space and gold is the perfect pairing to this colour scheme," says Rachel. "Add it through larger pieces such as lights or more subtlety with gold frames around artworks and a mirror."
Revamp Your Room
Wickes has everything you need to transform a room into somewhere fabulous. Its range of paints include shades of white, neutrals, blues, greens, and brights with paint collections including those for Walls & Ceilings (available in silk and matt), Kitchen (resistant to moisture) and Bathroom (withstands moisture and mould). Check out the new Wickes paint brochure for all the colours and finishes.
Wickes can also give you great advice on all aspects of painting, from how to find the colour that's right for you to how to paint a room.
Wickes, of course, does more than just paint. If your room transformation entails new finishing touches such as flooring and doors, Wickes has a number of new styles, colours, and trends to choose from, from the chic look of Wickes Castleton Grey Oak Laminate flooring to a wide range of luxury vinyl flooring, and new doors such as the Marlow 4 Panel Shaker White Primed door.