Colours come in and out of fashion all the time but the hues that seem to have been lingering for a while are pink and purple.
It wasn't all that long ago that we were frantically pinning Rose Quartz and Lilac Grey in efforts to hone in on the Pinterest trend du jour. Then millennial pink came along and infiltrated not only our Instagram feeds but our homes as well. But now it's purple's turn.
Ultra Violet is the 'it' colour of the 2018, according to the experts over at Pantone, and we're really into it. It's cool, kinda regal, a little mysterious and a breath of fresh air from the sea of blush pink we're still wading our way through. And if you're wondering how the hell you can incorporate the shade into your flat without the whole place looking like a leftover Cadbury wrapper, you're in luck.
We scoured Pinterest and picked our favourite bits to take inspo from and try turn our homes into the well-decorated sanctuaries we wish they were.
WATCH: The Debrief Is Getting A Nose Piercing
Debrief How To Do The Ultra Violet Trend At Home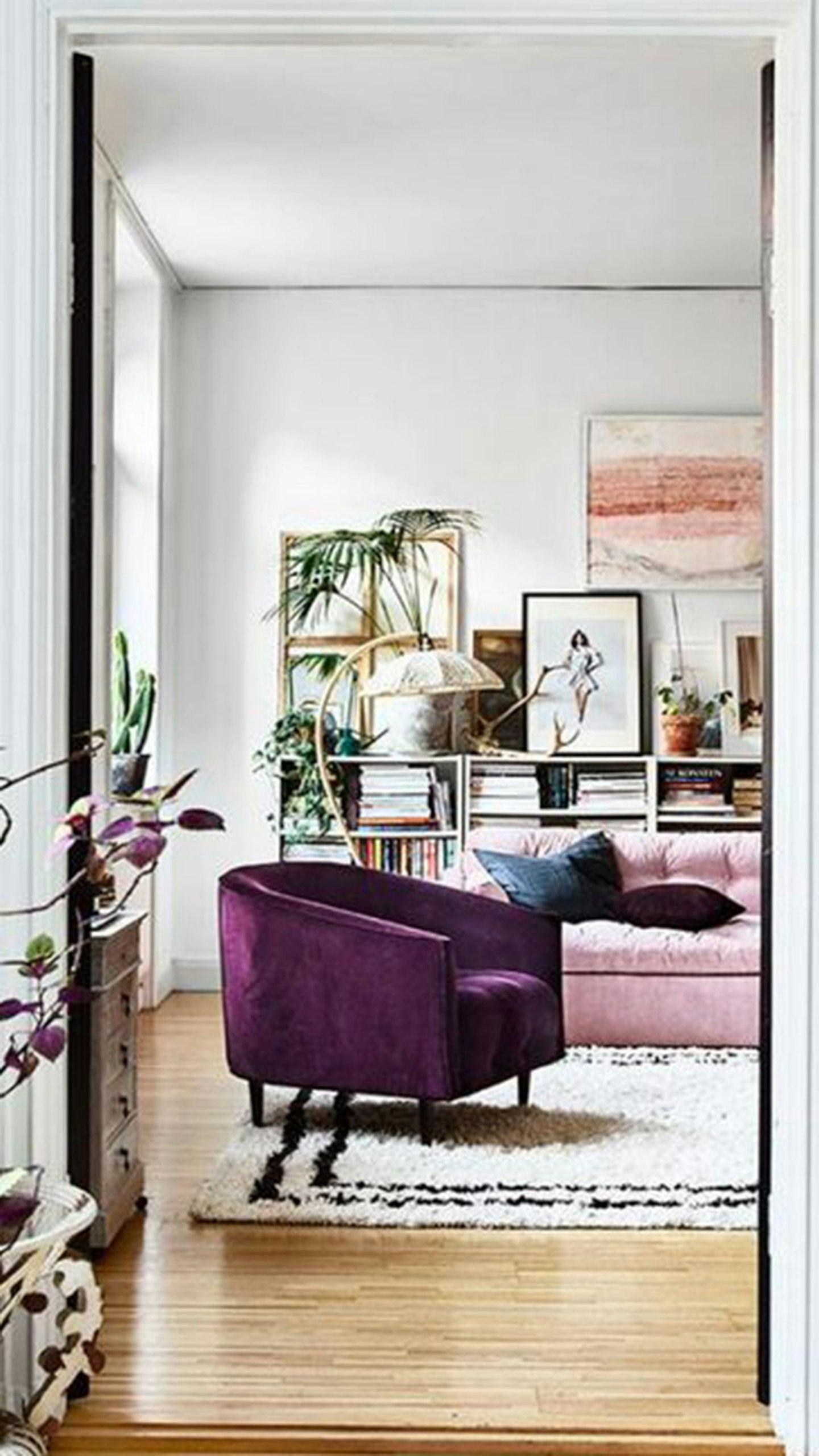 1 of 7
1. Sitting pretty
The common denominator in all of the super trendy living room situations I've seen on the interweb recently, is the statement item. Like colourblocking for your furniture. Go big witha stand-out chair in the shade of the moment to give the whole room an instant upgrade.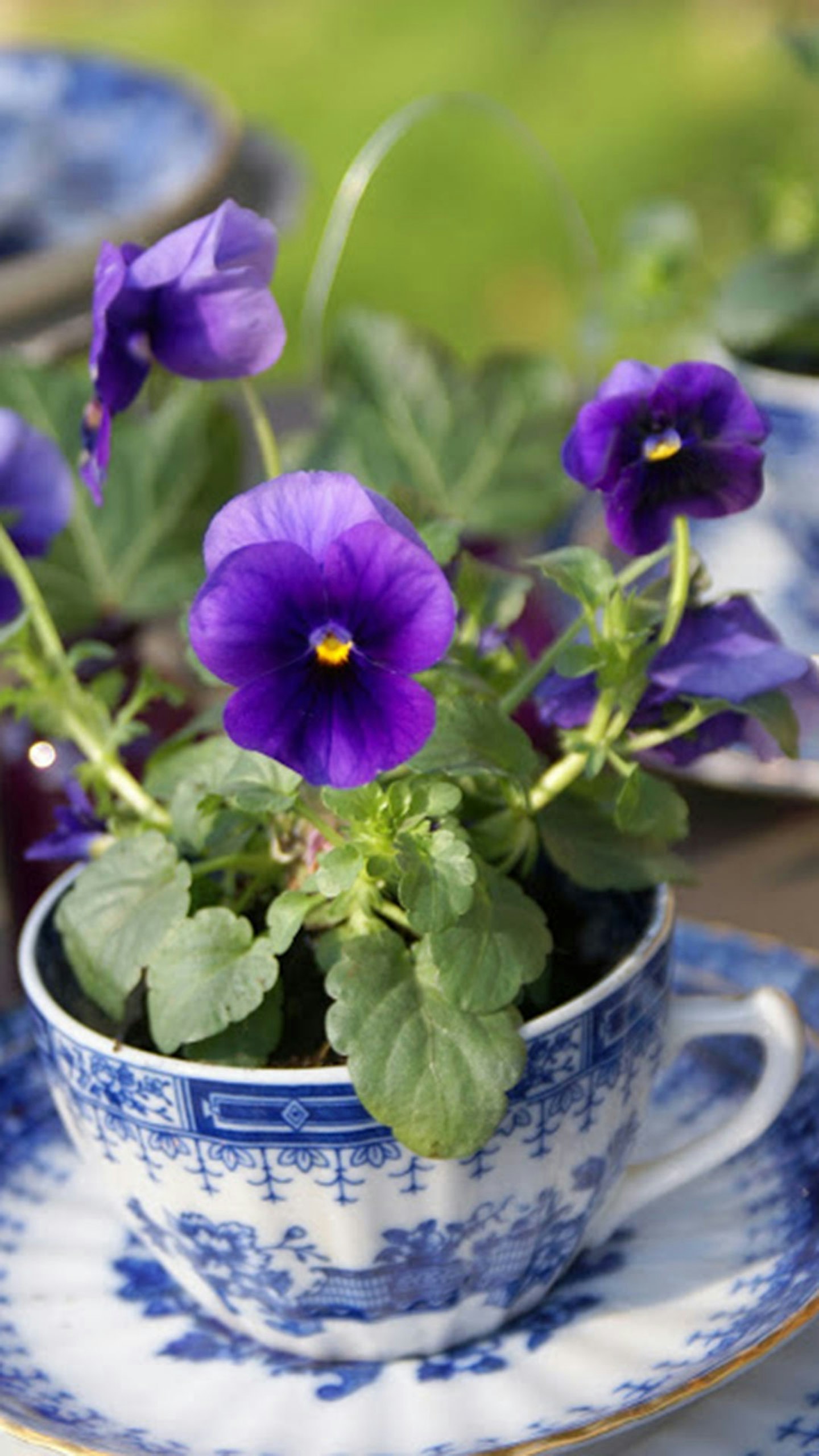 2 of 7
2. Beautifully non-committal
Tempted by ultra violet but not convinced by turning your flat upside down just to make it Instagrammable? Makes sense. As less permanent option is to get on the houseplant bandwagon instead and opt for some pretty pansies, or African violets instead.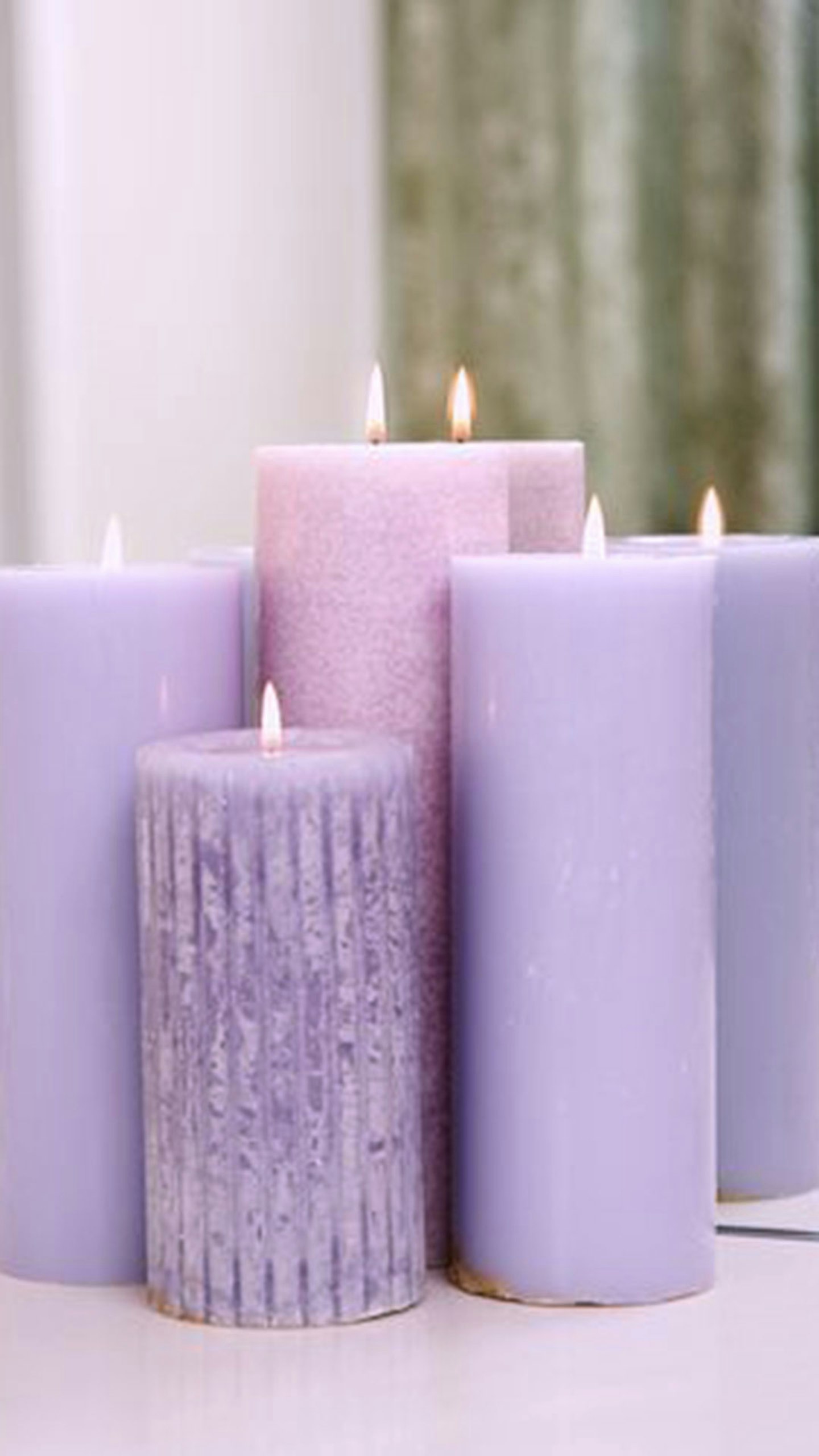 3 of 7
3. Let it burn
Not that anyone needs an excuse for more candles, but if you were looking for some encouragement, here it is: get a few different shapes and sizes and arrange them artfully for a DIY gradient vibe that looks was more thought out than it probably is.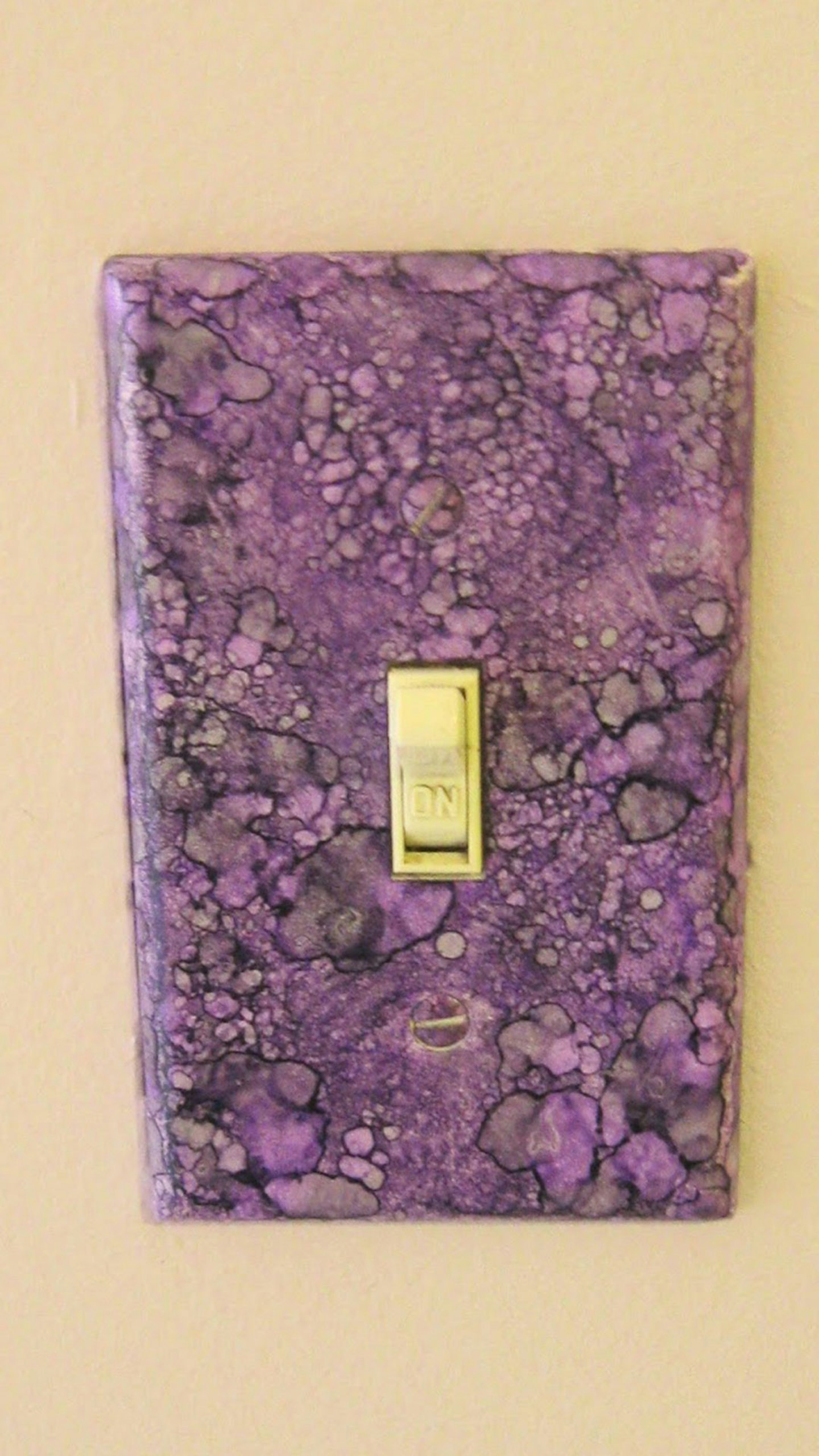 4 of 7
4. Switch it up
Okay this is rogue and somewhat laborious if you're not already prone to DIY things. BUT, how great do these light switch covers look? Unscrew, paint, reattach and marvel at how fucking great your boring old hallway now looks.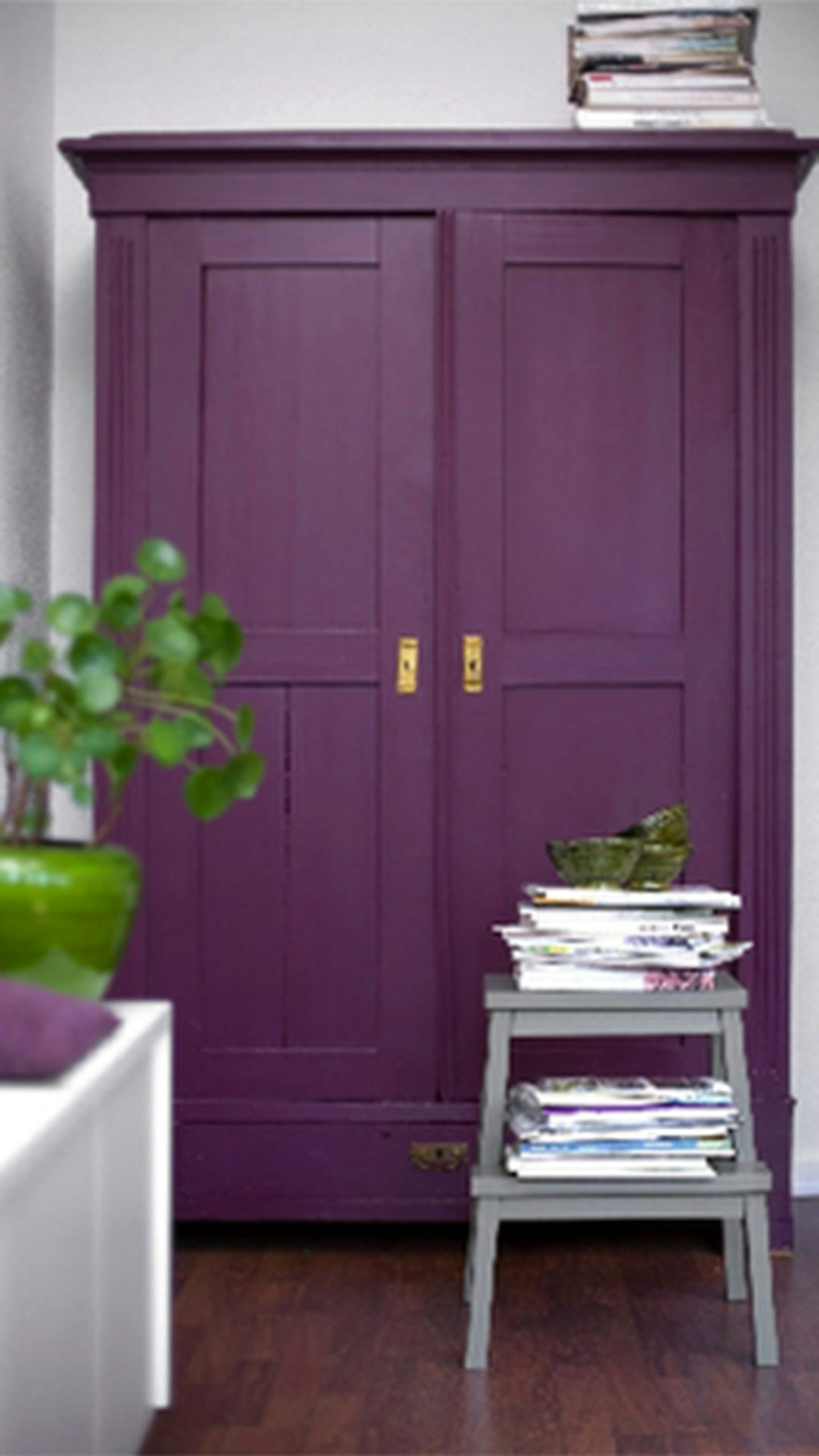 5 of 7
5. Nearly Narnia
The easiest and most cost-effective way to upcycle your stuff and remaining on trend is probably just to pick up a bit of paint and slop some on a piece of furniture. Wardrobes are always a good option because quite often (unless your landlord spent an uncharacteristically large amount of money on yours) they look a bit shit. Also they're big enough to notice but won't make your entire bedroom look like Violet Beauregarde's worst nightmare.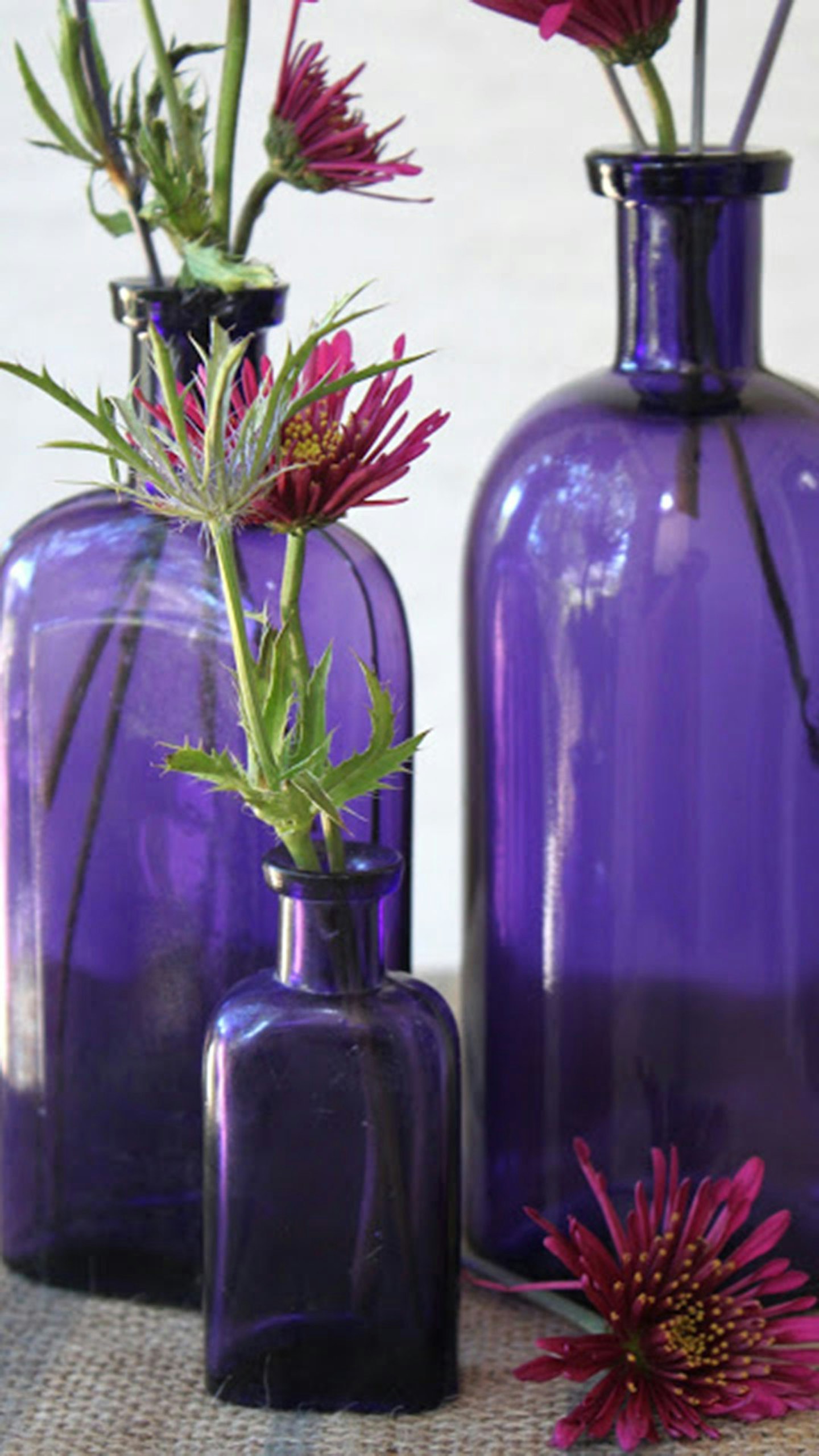 6 of 7
6. Not so crystal clear
Here we havethe humble vase: another easy and definitely not permanent way to breath some new life into your flat (and make it look just that little bit nicer). Also, any excuse to buy more flowers...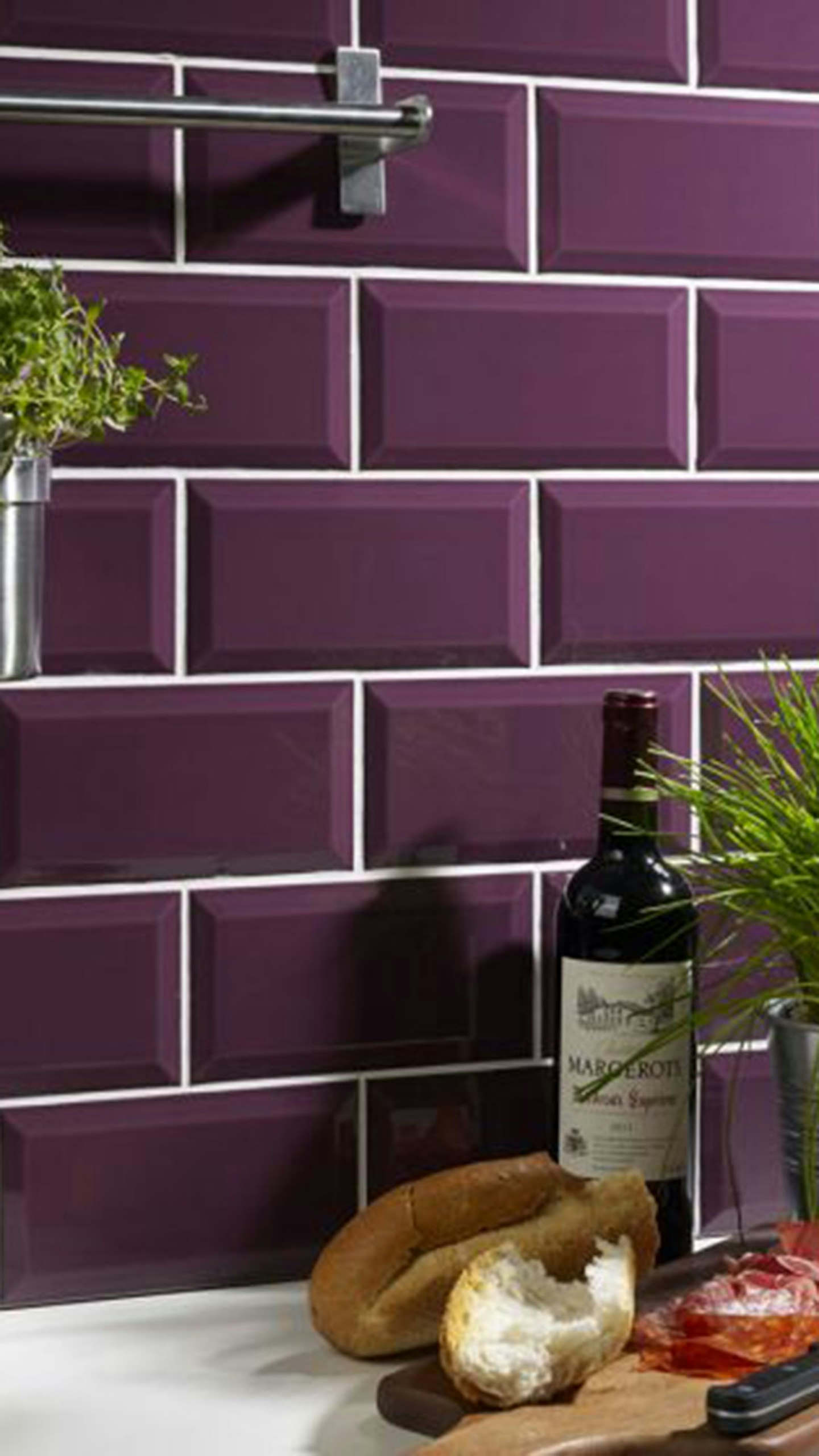 7 of 7
7. All tiled up
If you've been trying your best to avoid thinking about how gross and grimey your shared bathroom is, let's address it together... With this too-beautiful-to-leave-shower-hair-on situation right here. Effort level: 10, but smug level: 192963846.
Like this? You might also be interested in…
Affordable Candles You'll Be Proud To Have On Your Mantlepiece
Your Complete Guide On How To Stop Killing All Your Houseplants
Follow Jazmin on Instagram @JazKopotsha
This article originally appeared on The Debrief.