If you're feeling creative, have an awful bathroom and want to do something about it, you've come to the right place.
Some of these are quick fixes, some of them require a bit more dedication - and hopefully all of them lead to you not feeling like you live in a complete squat. Huzzah.
Choose jazzy flooring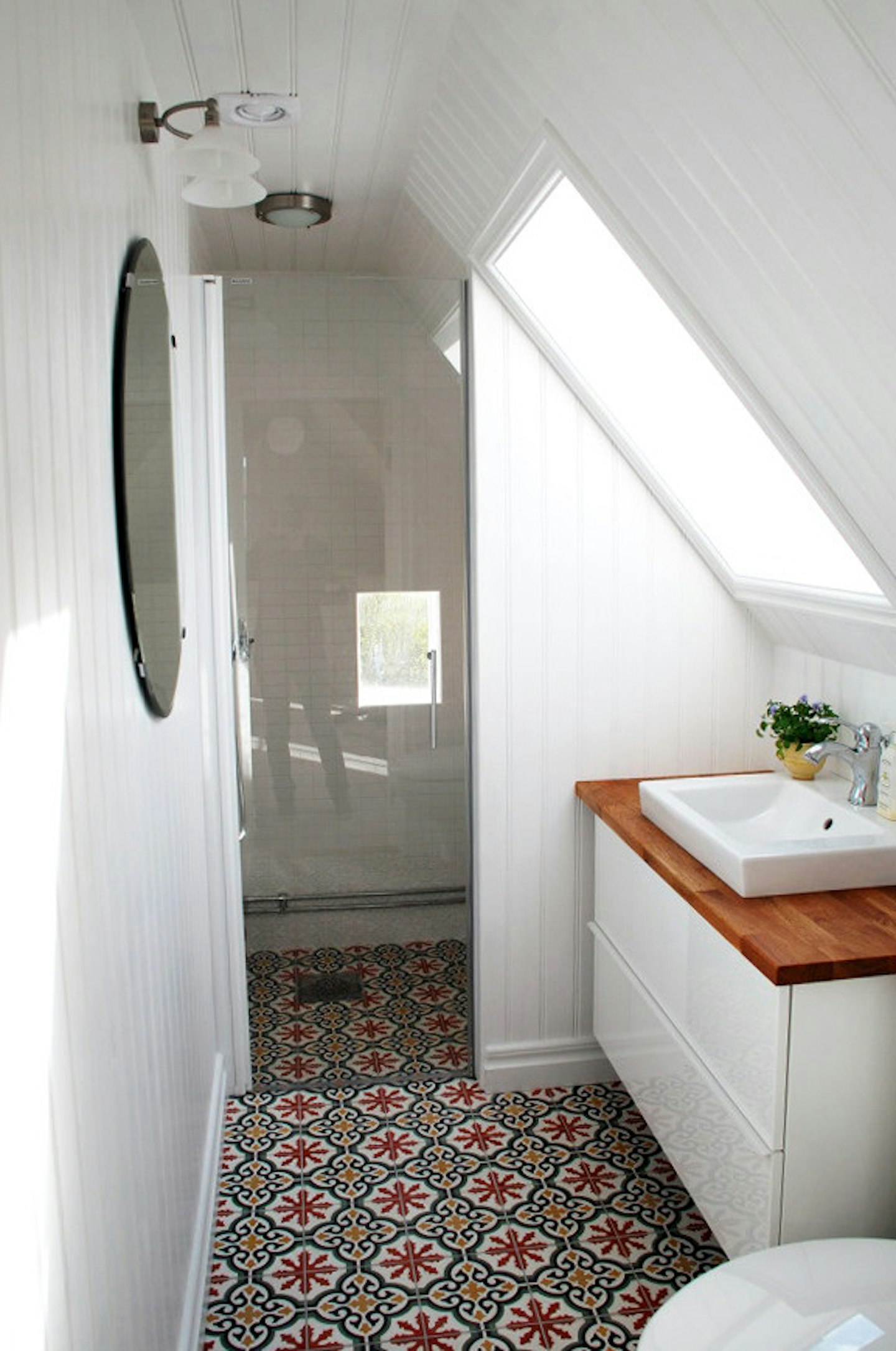 The one thing small bathroomed owners have over their spacier friends - you can get away with a jazzy floor (AND it's cheaper, as there's less space to cover). This bathroom renovation shows how the tiny space can be updated with clean walls and victorian style tiles. For a rental update, try out vinyl and cut to size, as your landlord probably won't mind. Try this barginous bright yellow, or a classic heritage pattern.
Source: Nytt Lant Liv
Get creative with storage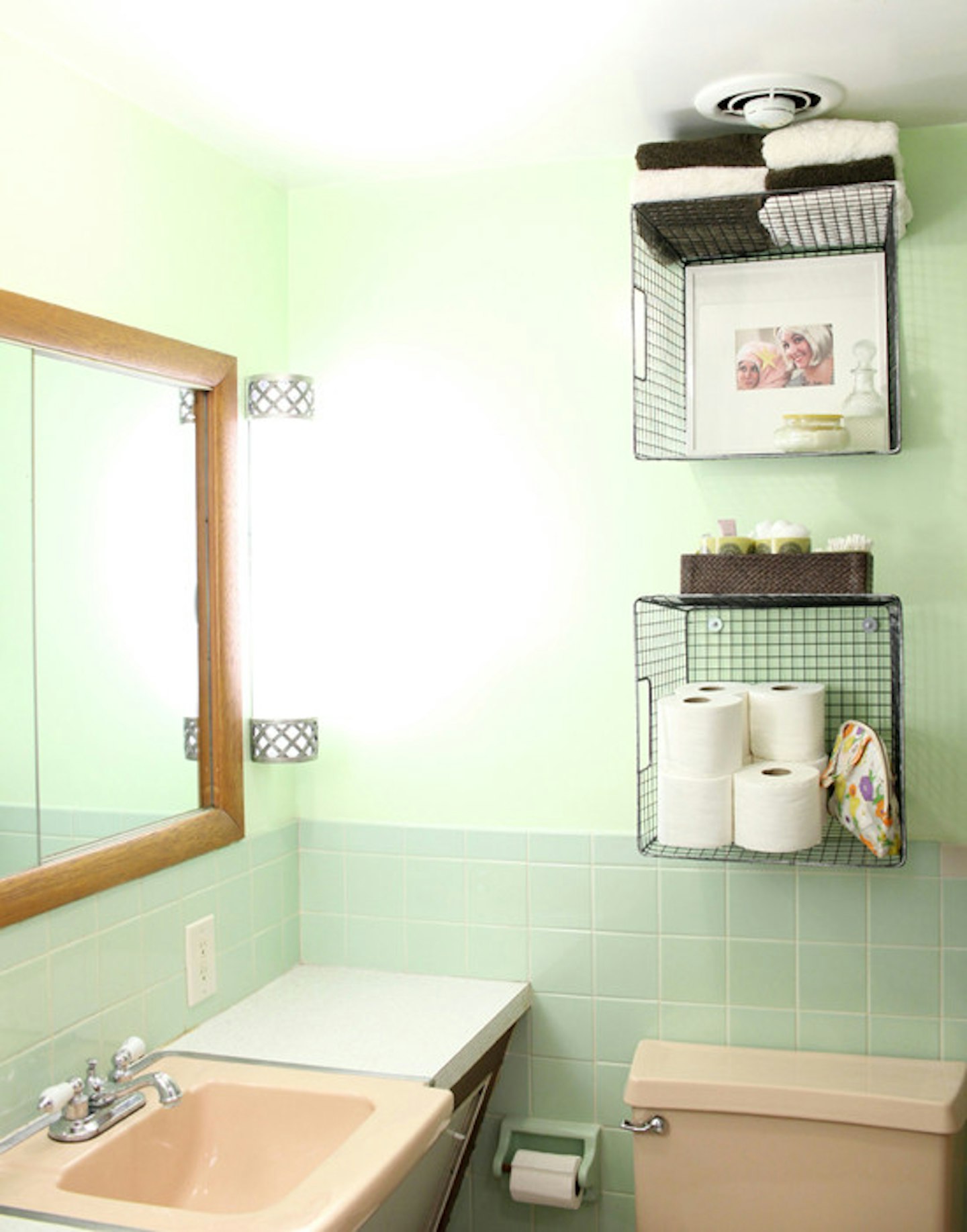 We couldn't talk about small bathrooms without mentioning storage, but try and think outside the box (or in it as the case may be). These wire baskets make for excellent storage for all the loo rolls you could need when flipped 90 degrees, even when you're trying this clean eating malarky (sorry). Etsy is the best bet to track these down.
Source: A Beautiful Mess
Minimalise where possible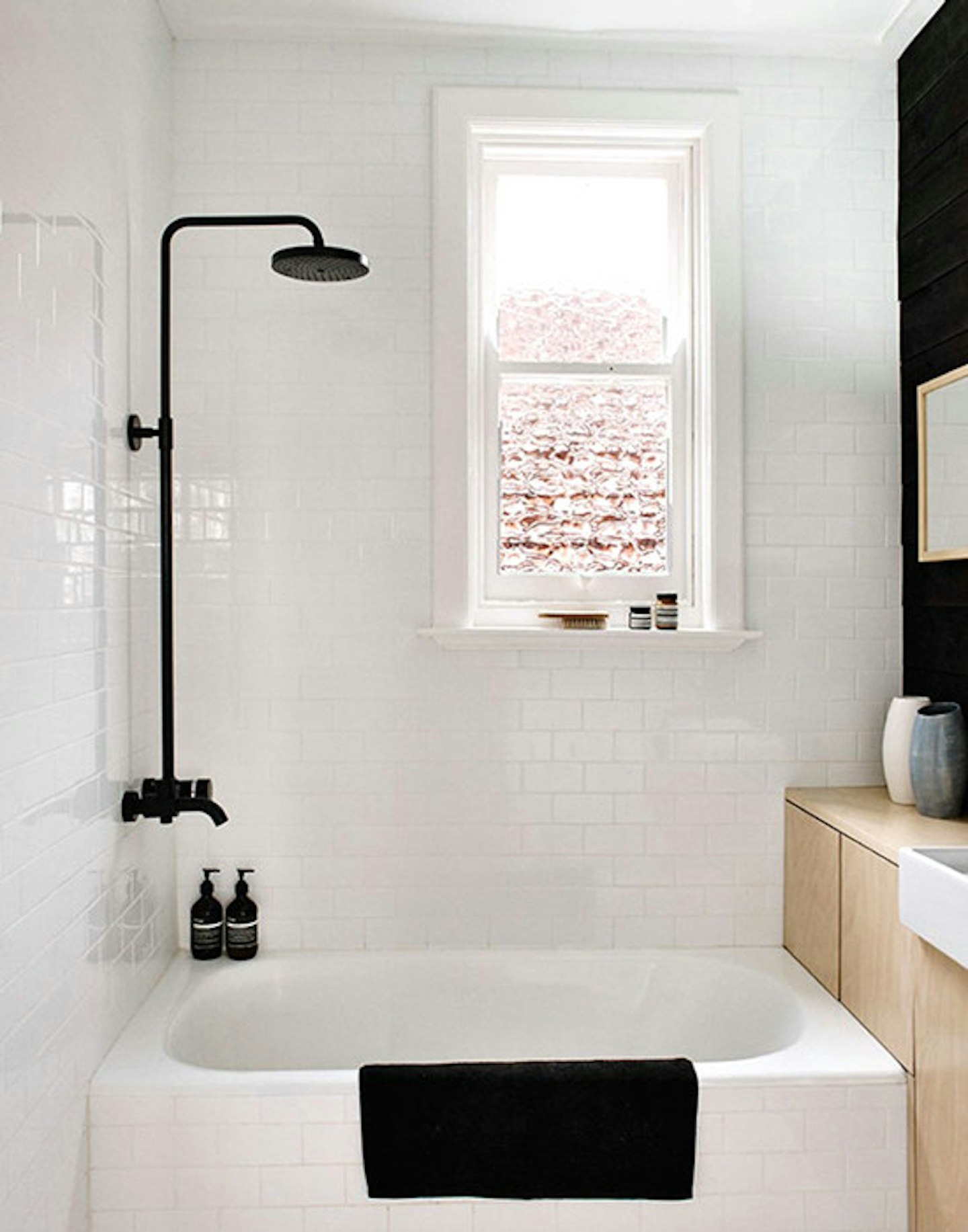 If you've got a ton of half used bottles of shampoo and endless crap you haven't used in ages, try and get rid of it where possible. Realistically you don't need the activated sea kelp scrub you used once and it made your skin look like Shrek. Choose your key products and stick to these. To step it up purchase refillable bottles for a slick look. These pump bottles from Muji are genius.
Source: Share Design
Lighten it up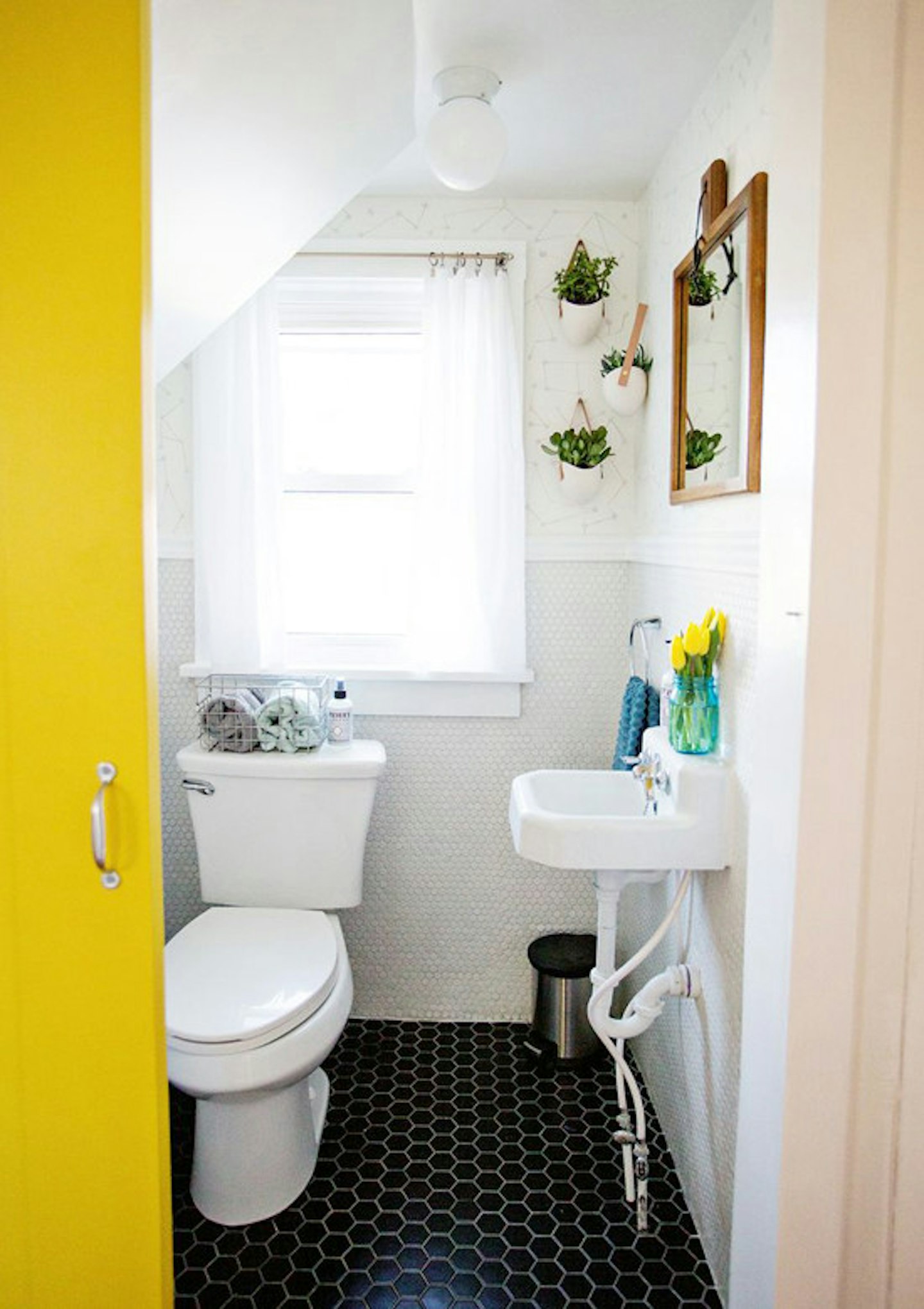 Try and keep the window area light, with gauzy white curtains instead of anything heavy. This helps with bringing in the daylight to avoid it feeling dingy.
Source: A Beautiful Mess
Invest in mirrors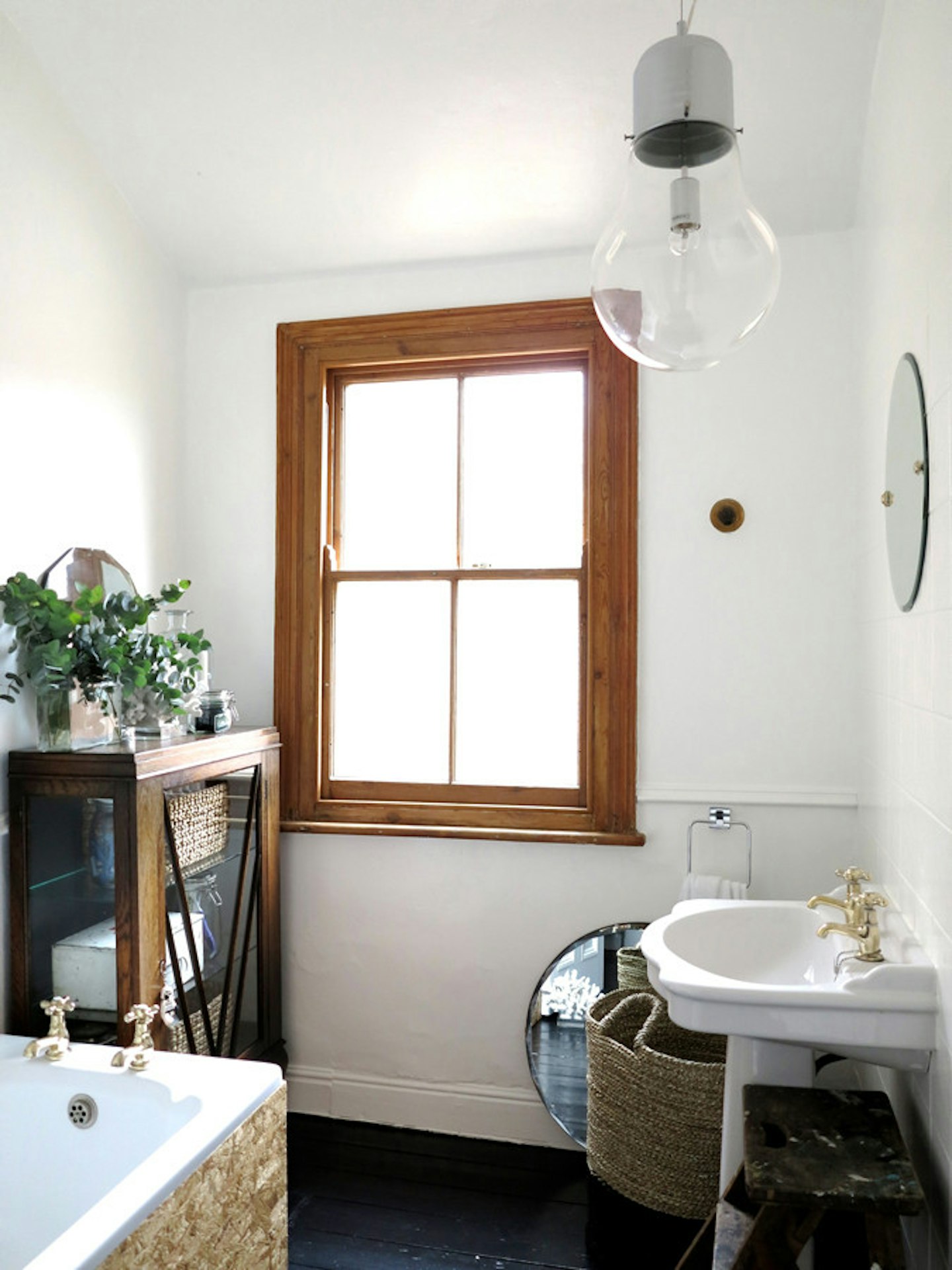 Dotting mirrors around the room will create an illusion of space. Steer clear of mirrored tiles or accesseories as these can look tacky, instead go for vintage ones and place on the cabinet or floor. Some plants or accessories won't go a miss here.
Source: 47 Park Avenue
Give it some personality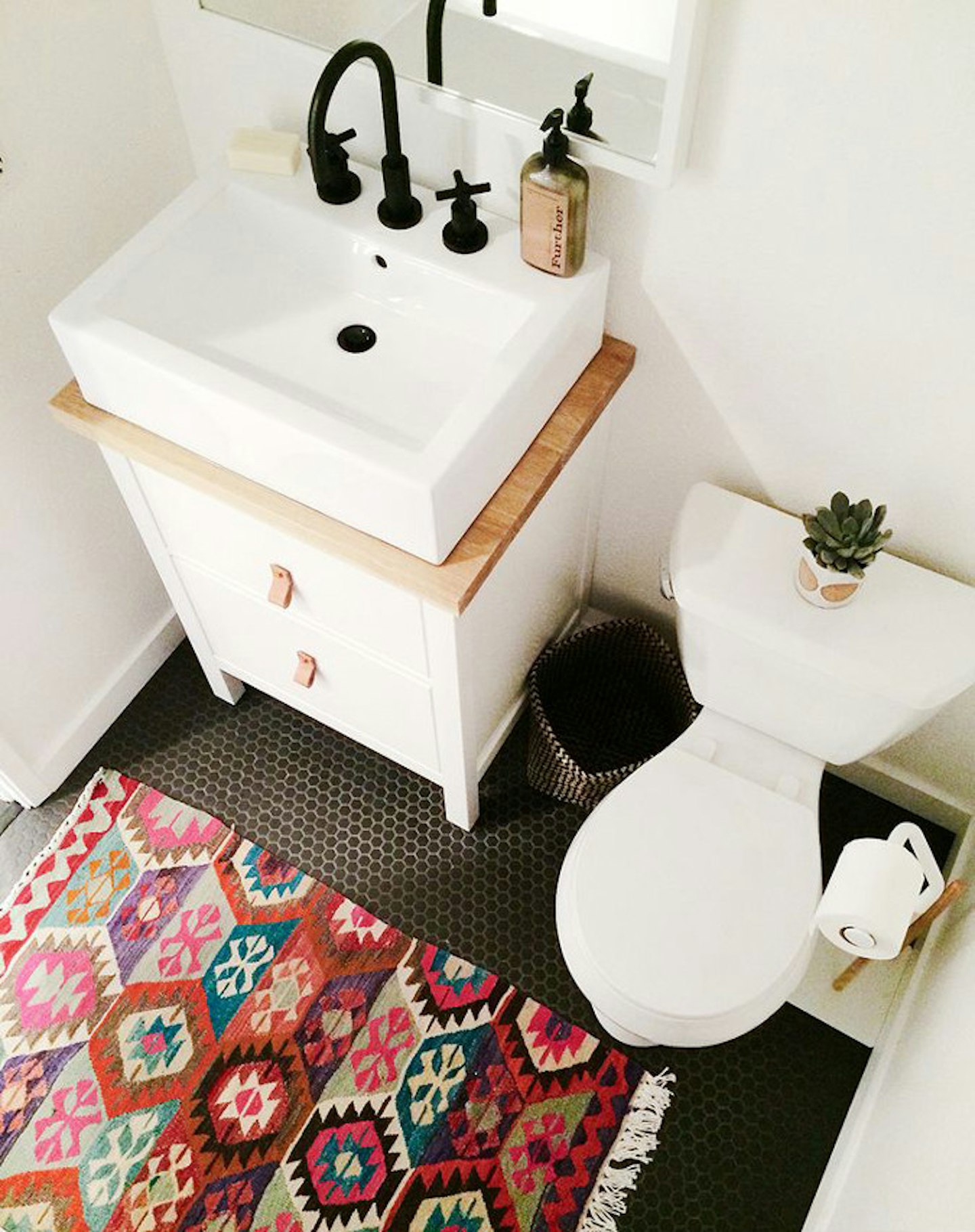 Without the mini Persian rug and plant on the lav this teeny bathroom could be pretty dull. Try Urban Outfitters for similar rugs.
Source: Amber Interiors
Put shelves in lost space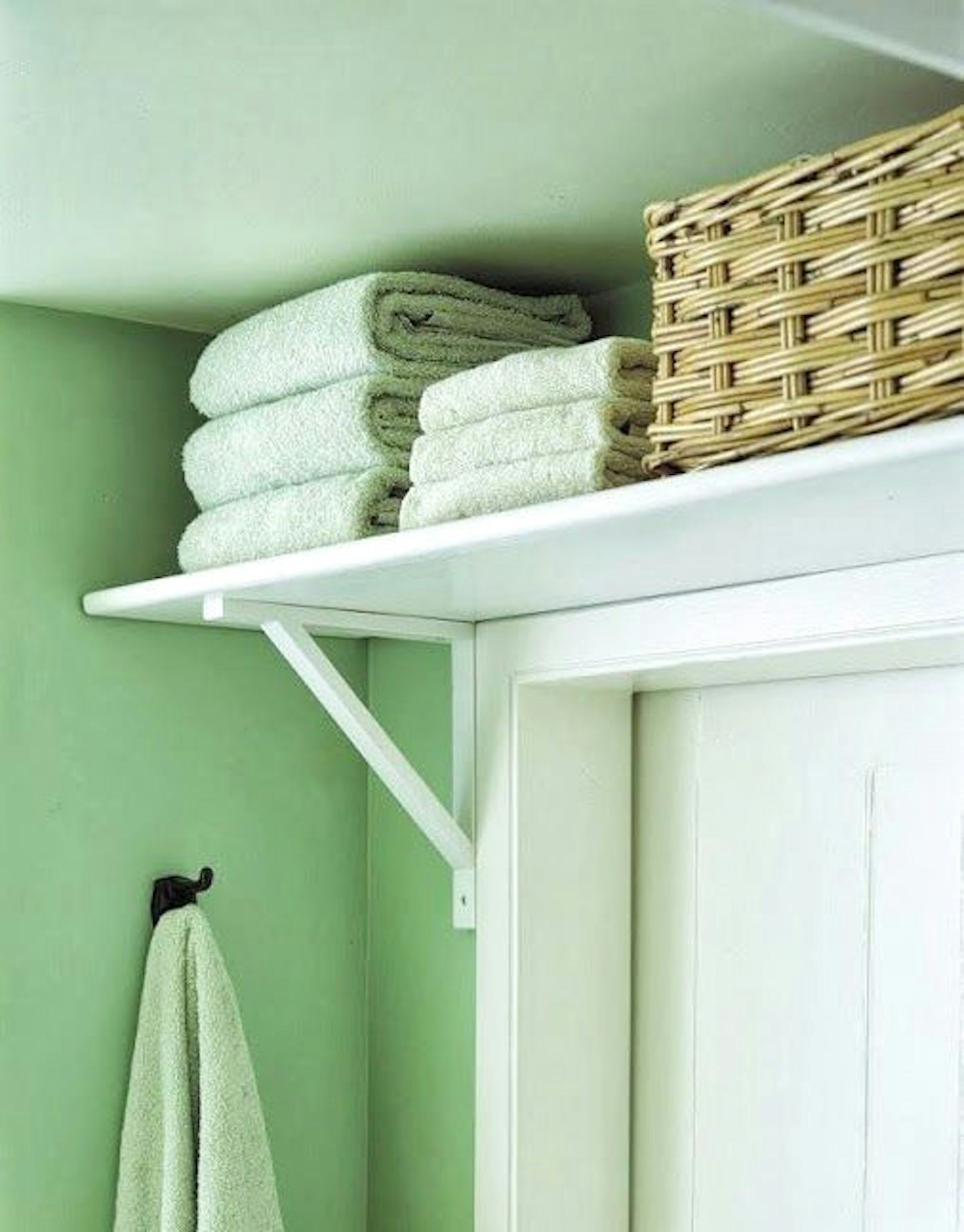 Use a small alcove or the space above the door to hang a shelf. Put the stuff you use less regularly here to keep it out of the way, and chuck all the random stuff in a basket to keep it tidy. You can pick up a shelf like this anywhere, and it costs less than your day's pret addiction.
Source: Martha Stewart
DIY a shower curtain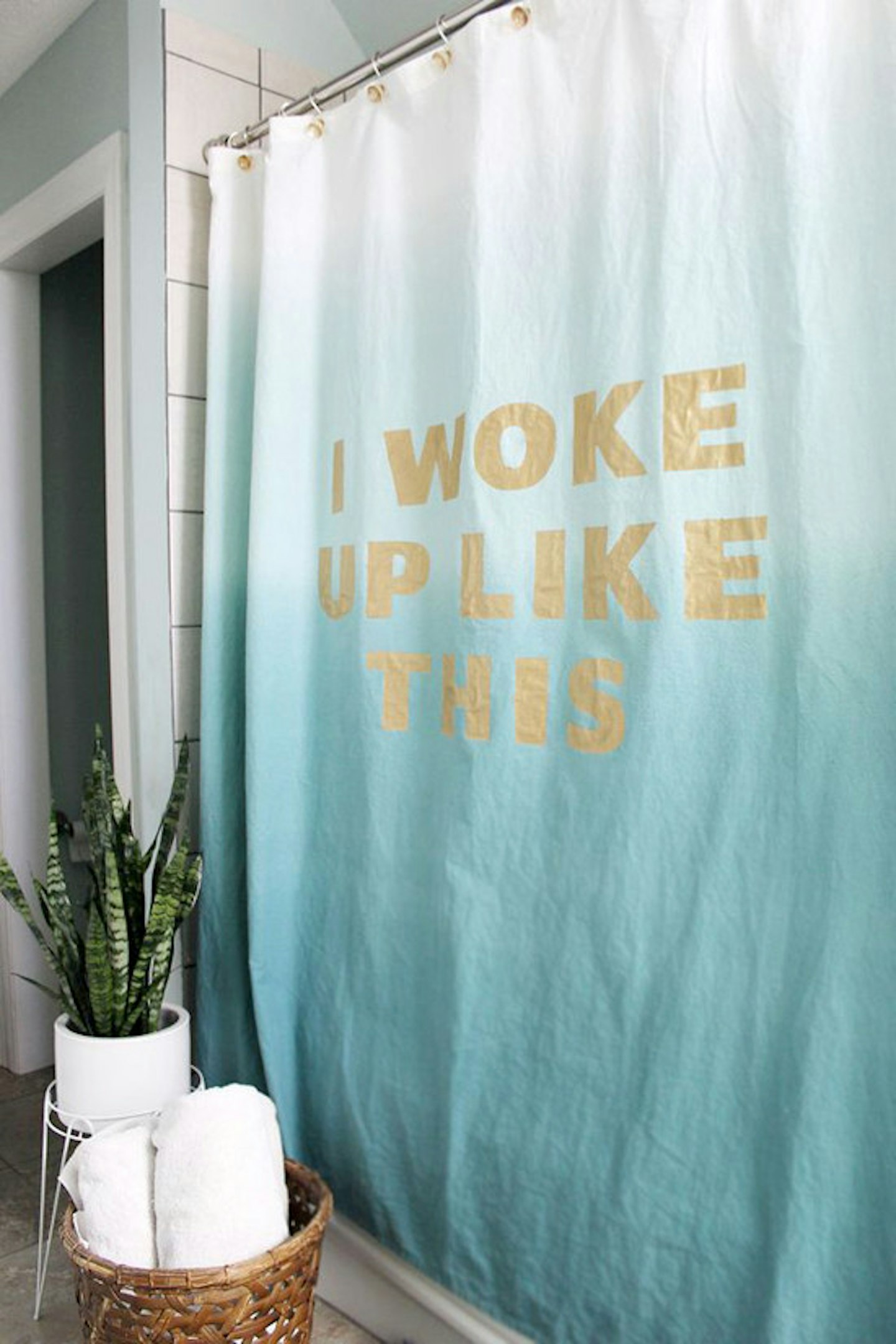 If all else fails and you merely want to divert eyes onto something, this 'I Woke Up Like This' shower curtain would do just the trick.
Source: A Beautiful Mess
This article originally appeared on The Debrief.