The other day while browsing Pinterest, imagining how nice my house will be when Jay-Z finally signs me and I get asked to be on Cribs, I came across a picture of a lovely looking clothes rail that made me stop because, lovely clothes rail as it is... Where the hell are the rest of the photographer's clothes? There's no one but no one who has that few clothes in a house that nice.
Does this mean all lovely lifestyle pictures are a big fat lie? We asked blogger Olivia Purvis (check her out over at What Olivia Did), who takes the loveliest of lovely pictures for her blog and Instagram if she could tell us the real story behind some of her perfect snaps. It made us feel a whole lot better.
The subtly cropped-selfie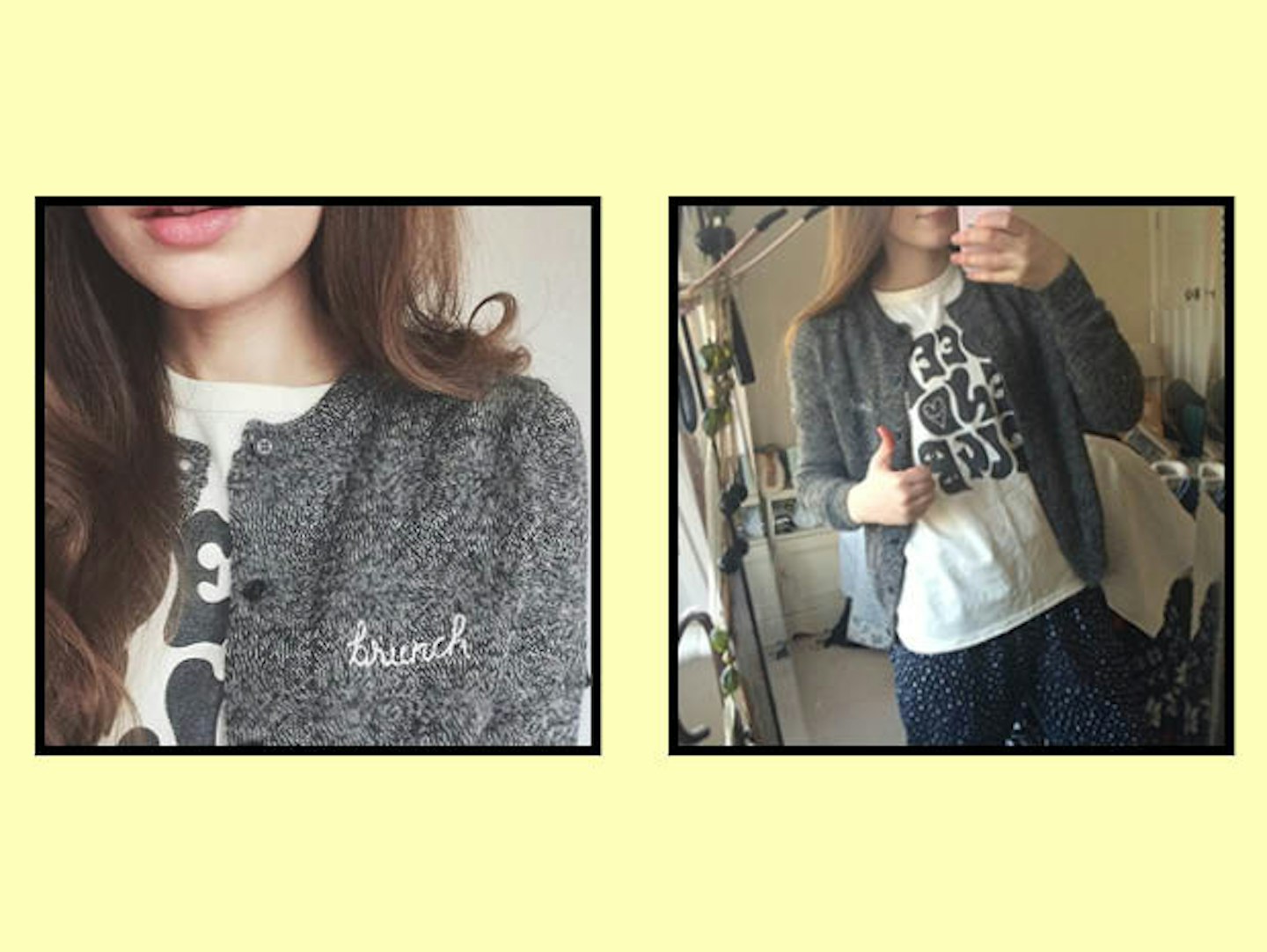 'Guys, sometimes there's a reason things are cropped this tight. Maybe it is to show off a cute slogan, but maybe, just maybe it's to secretly disguise the fact there's a serious panda-eye situ going on above neck, and a 13-year old Sleepover club tribute going on below waist. Just saying.'
The 'perfect' flat lay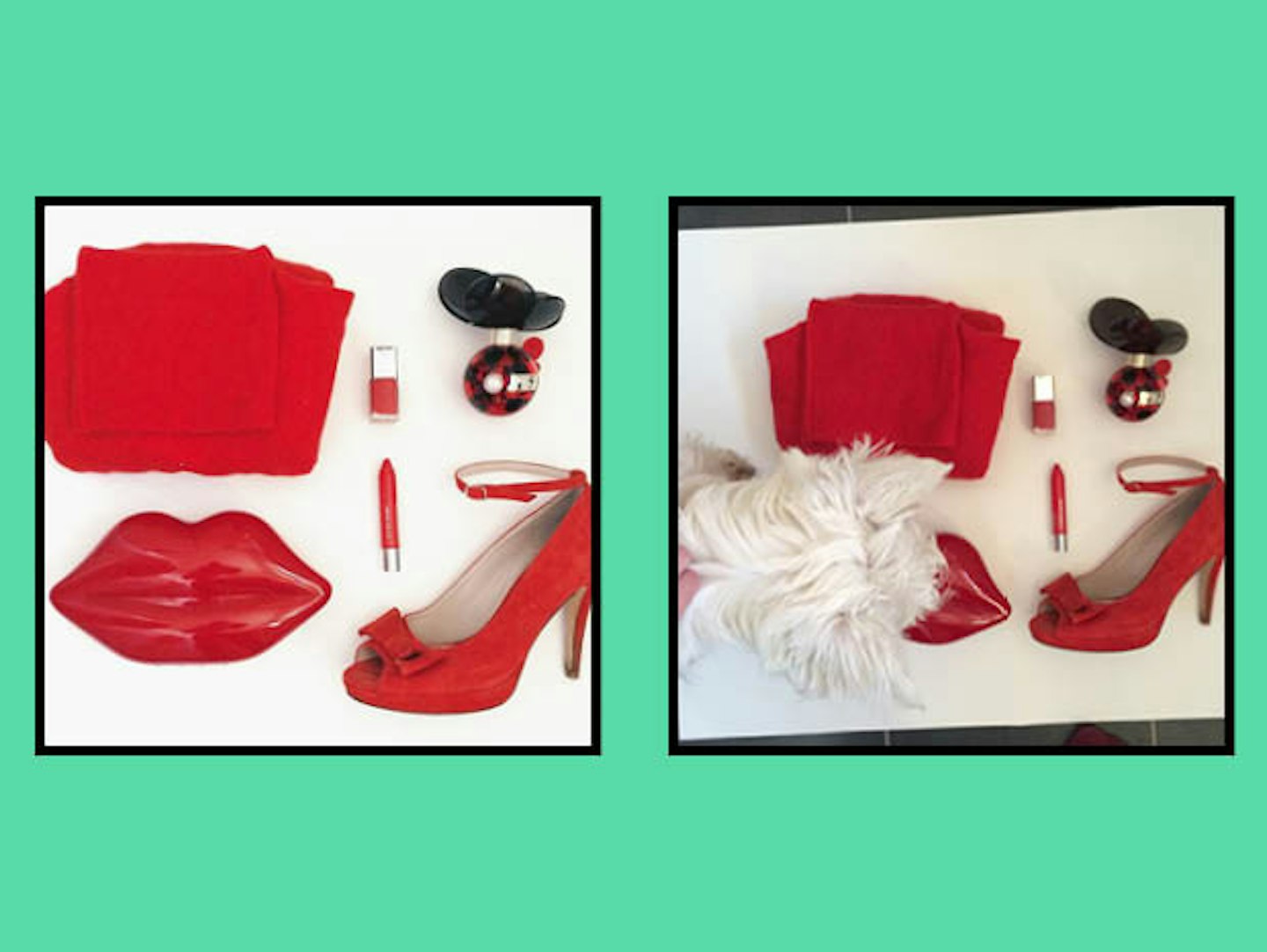 'Does anyone really have the perfect flat, white washed surface in their house? Most of the time it's a tactically placed piece of paper, with artfully arranged items on it giving the illusion of 'hey! I just threw these perfectly co-ordinated things together!' That is, of course, until a puppy starts chewing on them.'
The dreamy travel shot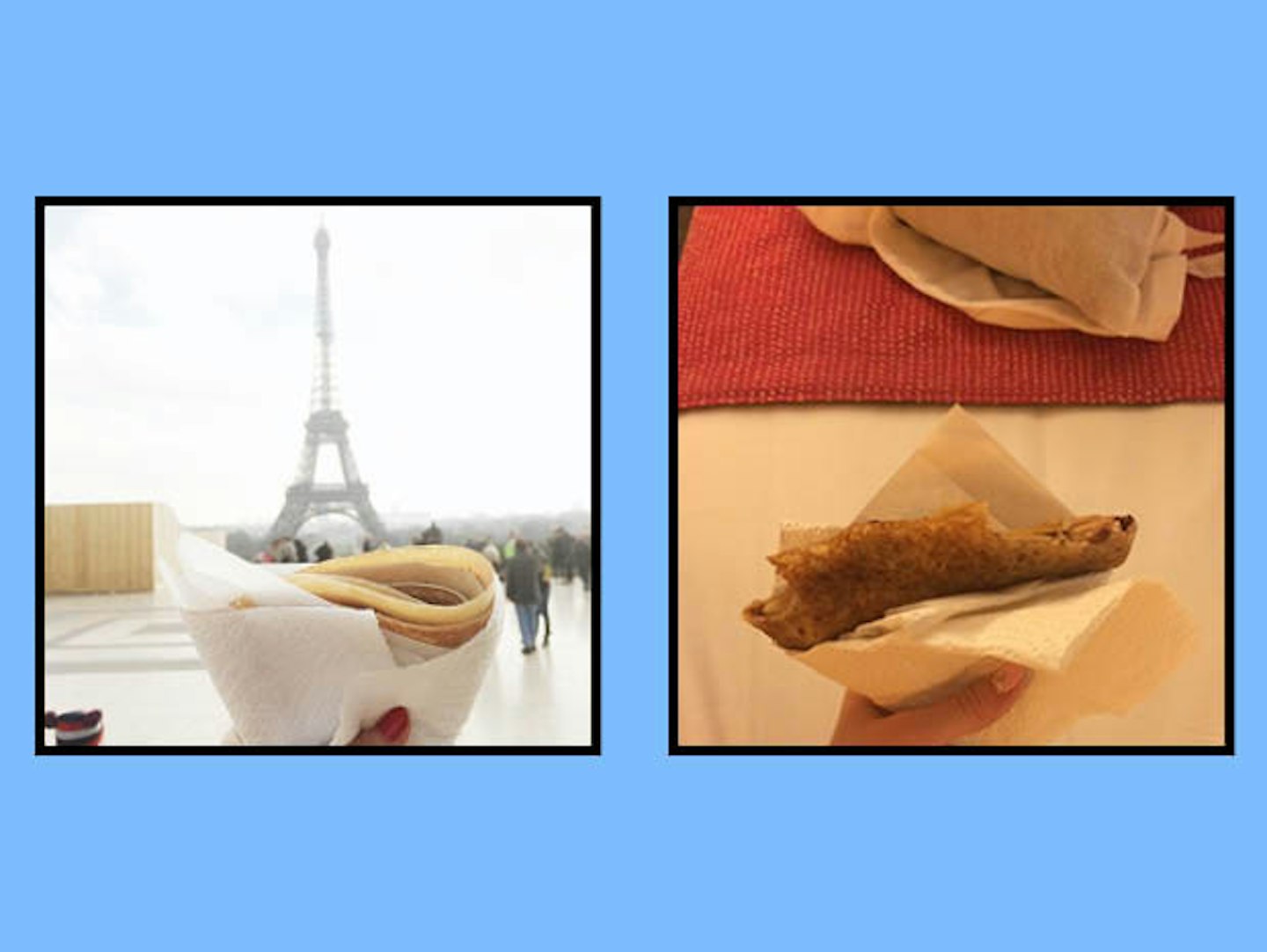 'Crepes in front of the Eiffel Tower? Sure that did happen, once. But, more often than not, is crepes/chips/takeaway-Prezzo-cheesecake (it's happened) in bed – which, with orange bedtime lighting, doesn't quite make the same shot. Which is why they don't make Instagram. Who knew?'
The recipe Instagram
'It's Pancake Day! Cool! Let me try a new healthy recipe I just saw on that cool food blog. But first let me tackle the mess that is my kitchen cupboard to see if I have everything! Baking powder? Should have enough. Flour? Got a month left before it's out of date! Flaxseed? Cider Vinegar? OK I give up...'
The packing snap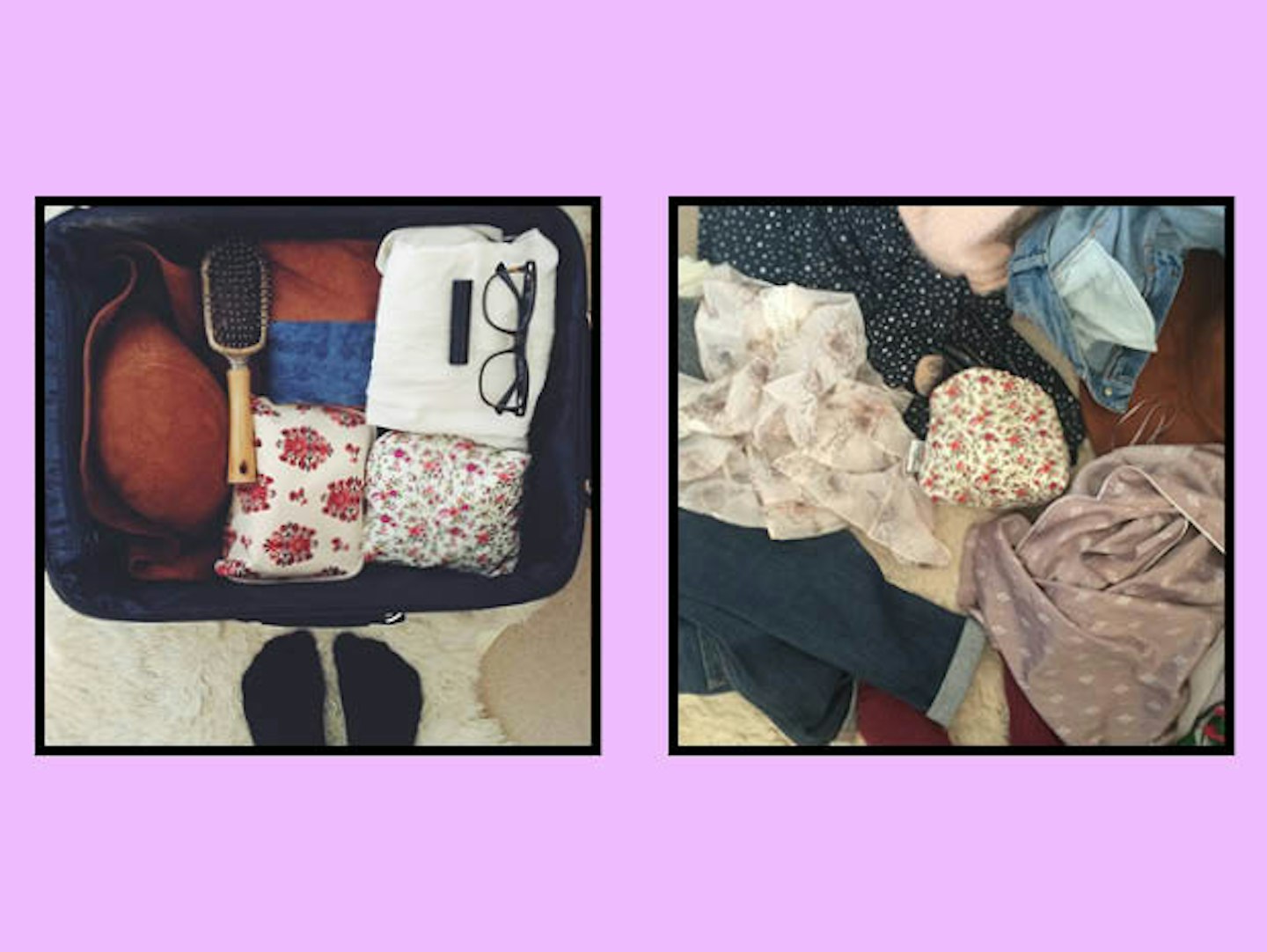 'Trust me, it takes a lot of mess to look this neat (said no one, ever). But really, it does. Packing a suitcase that doesn't look like it's about to burst takes effort people. Although there is definitely a pile of 'I could take this if the weather was 10 degrees warmer' crap just out of shot, what made the cut is worth a cheer (and a quick VSCO cam filter).'
Like this? Then you might also be interested in:
Here's Your Next Healthy Under-A-Fiver Lunch To Make For This Week
Follow Olivia on Twitter @LivPurvis or over at her blog here.
This article originally appeared on The Debrief.