'Your room is SO pinterest!' Said no one ever. But I wish they would. Especially 'you're room's got that boho/pinterest/ hippy California vibe…'. Seems like an unattainable life goal doesn't it? No more guys. No more. Take a look at the pictures below and get inspired.
1. The Accessories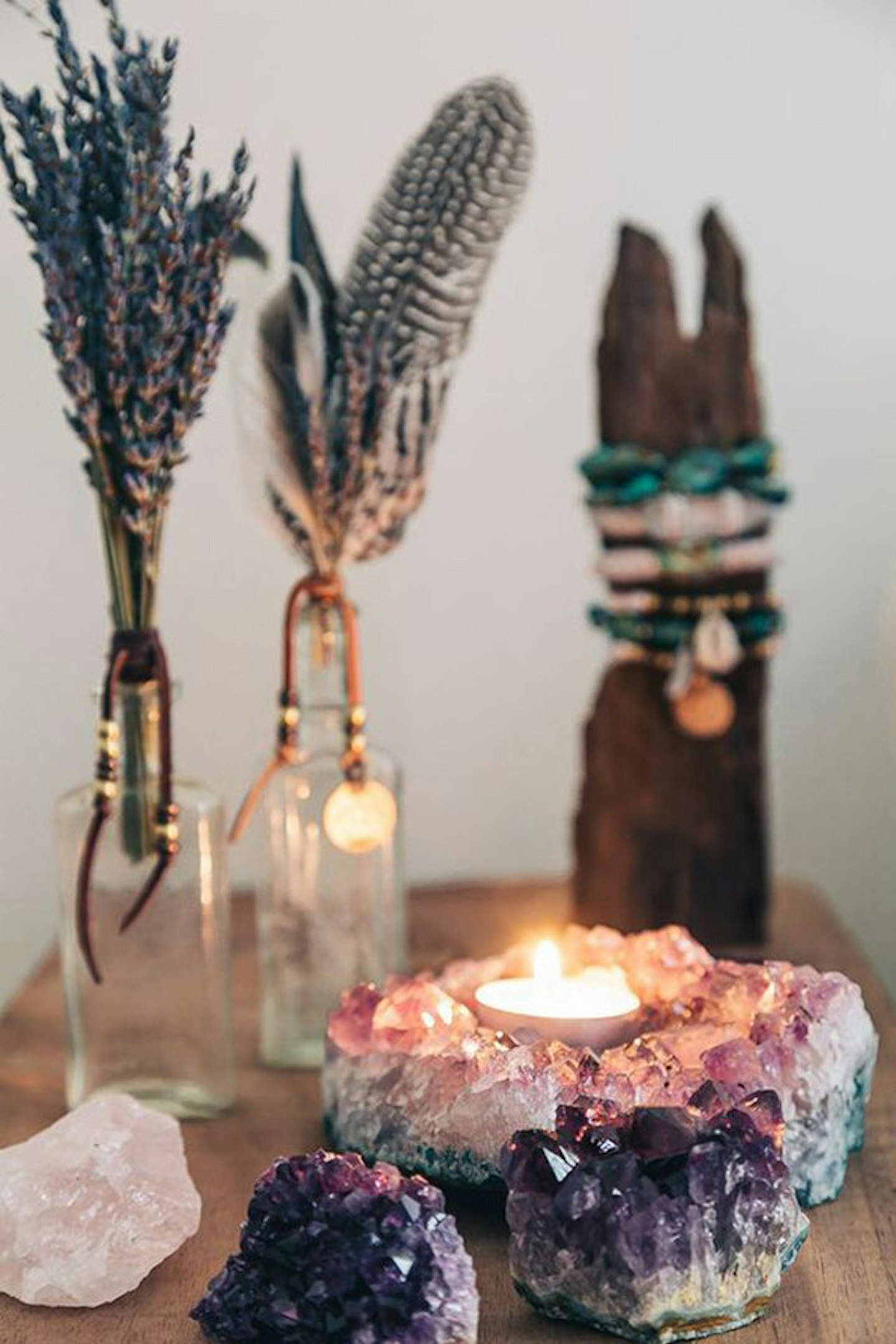 All you need is a few crystals-come-candles and a bottle or two (find some local pigeon feathers in a park NEAR YOU).
2. The Paisley Print Bedsheets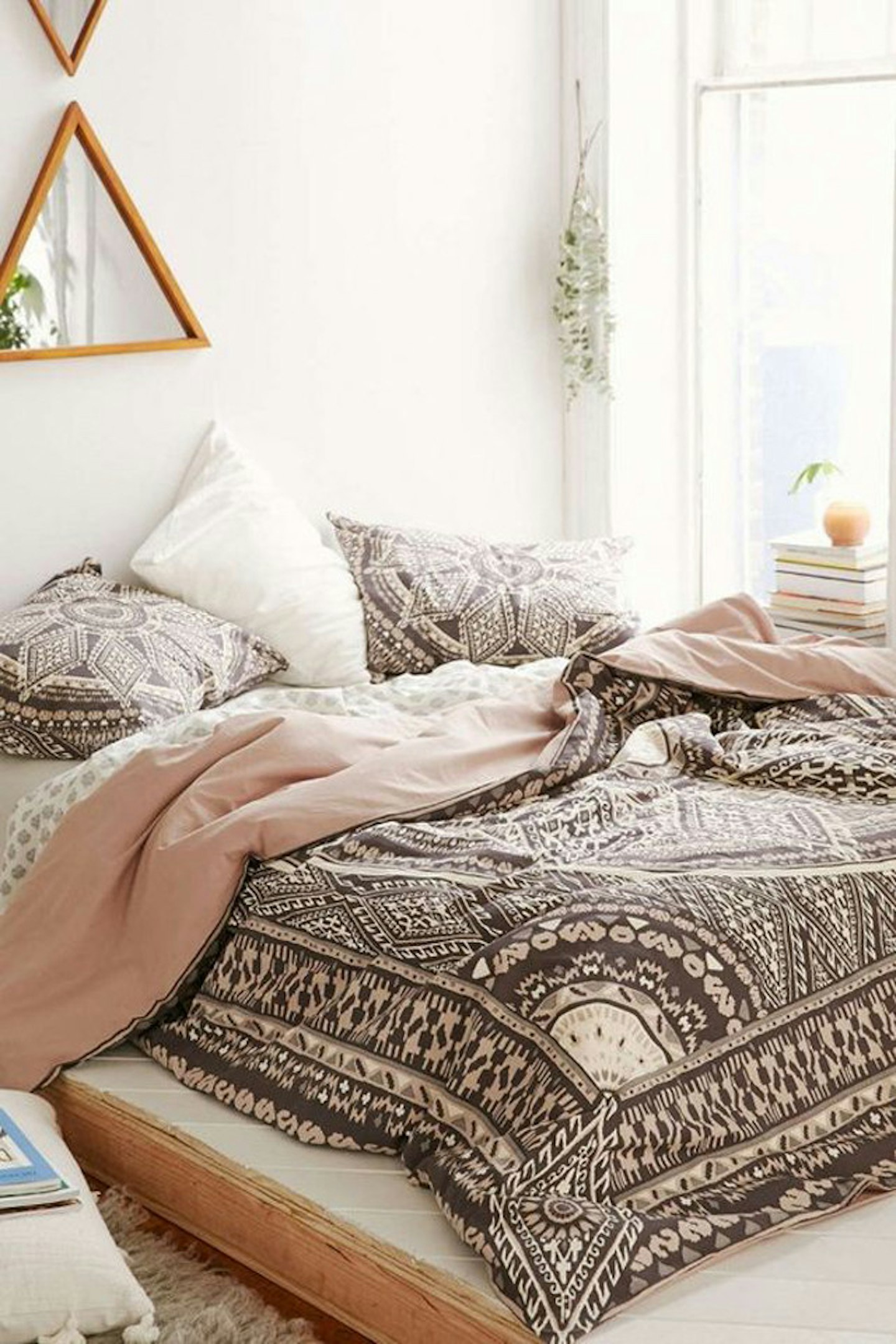 Fall into a psychedelic cloud of a bed at the end of the day. Check out these M&Sones
3. Forget Owning a Cupboard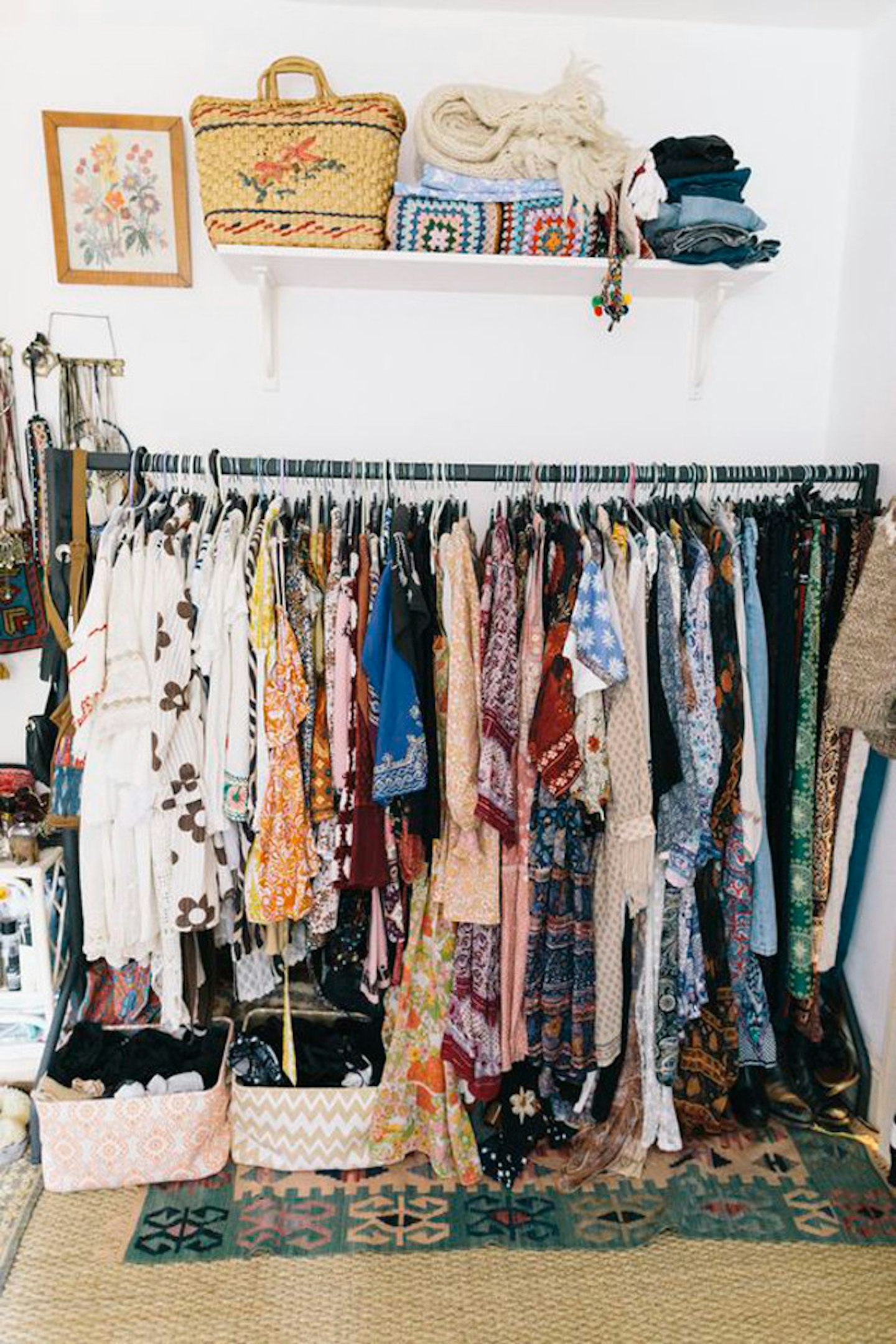 Lets be honest, only adults own cupboards. Make a feature of your rail and clutter. Also, why not make a feature of your shelves?
4. More Accessories
You can't be a faux urban hippy without a dreamcatcher, and those box shelves are perfect for housing all your crystals, trinkets and feathers.
5. A Bed Nook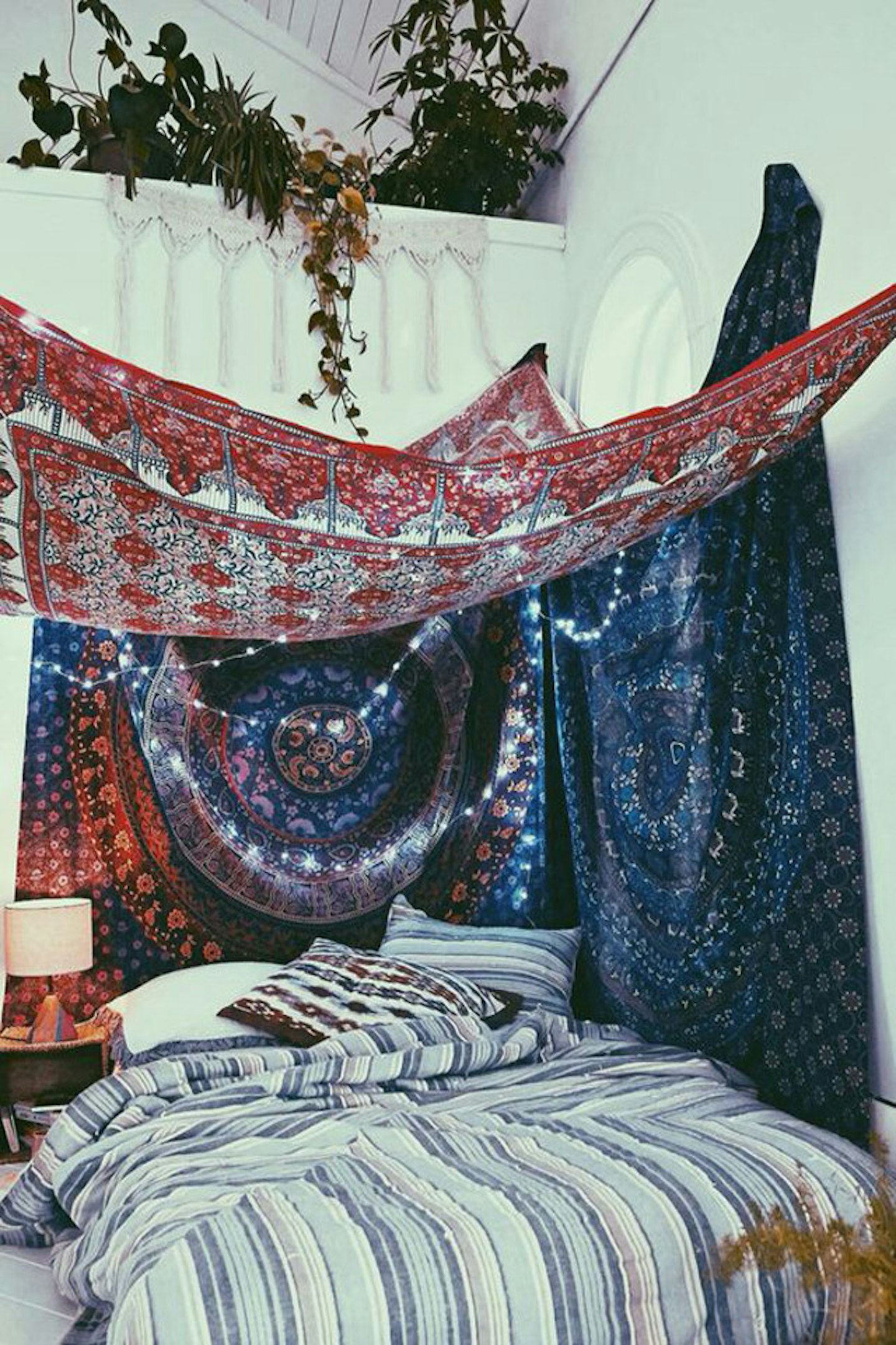 Nothing is more cosy than making a little den for yourself. Get the ACTUAL wall hanging from his pintrest image here (when does that ever happen?!) and obviously lighting is key. Get some fairy lights(if you don't already have). Perfect sleepover territory right there.
6. Macrame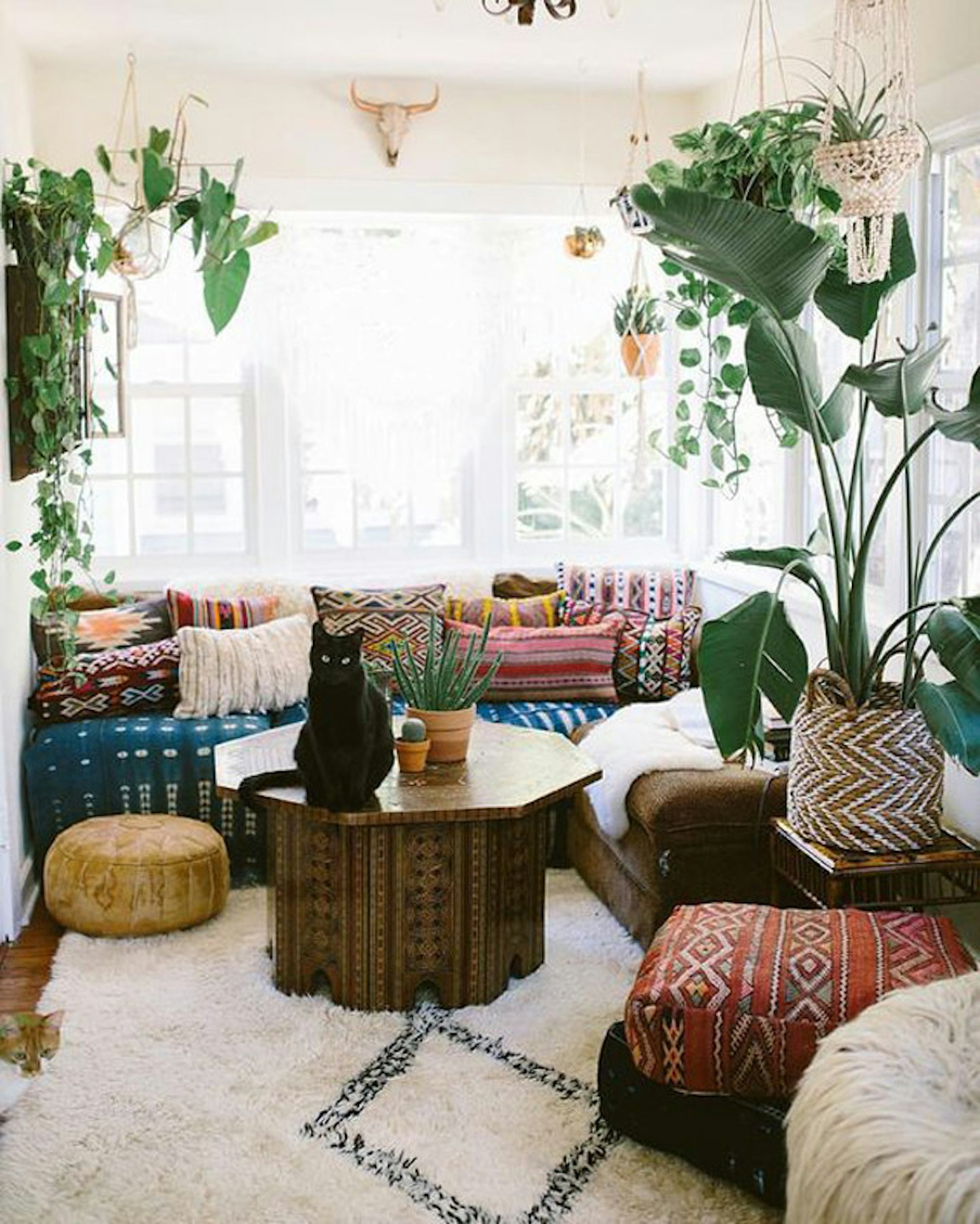 So associated with my Eastern European granny's flat until about six months ago, now macrame is the flower hanging material du jour. Get it here.
7. Last But Not Least, Soft Furnishings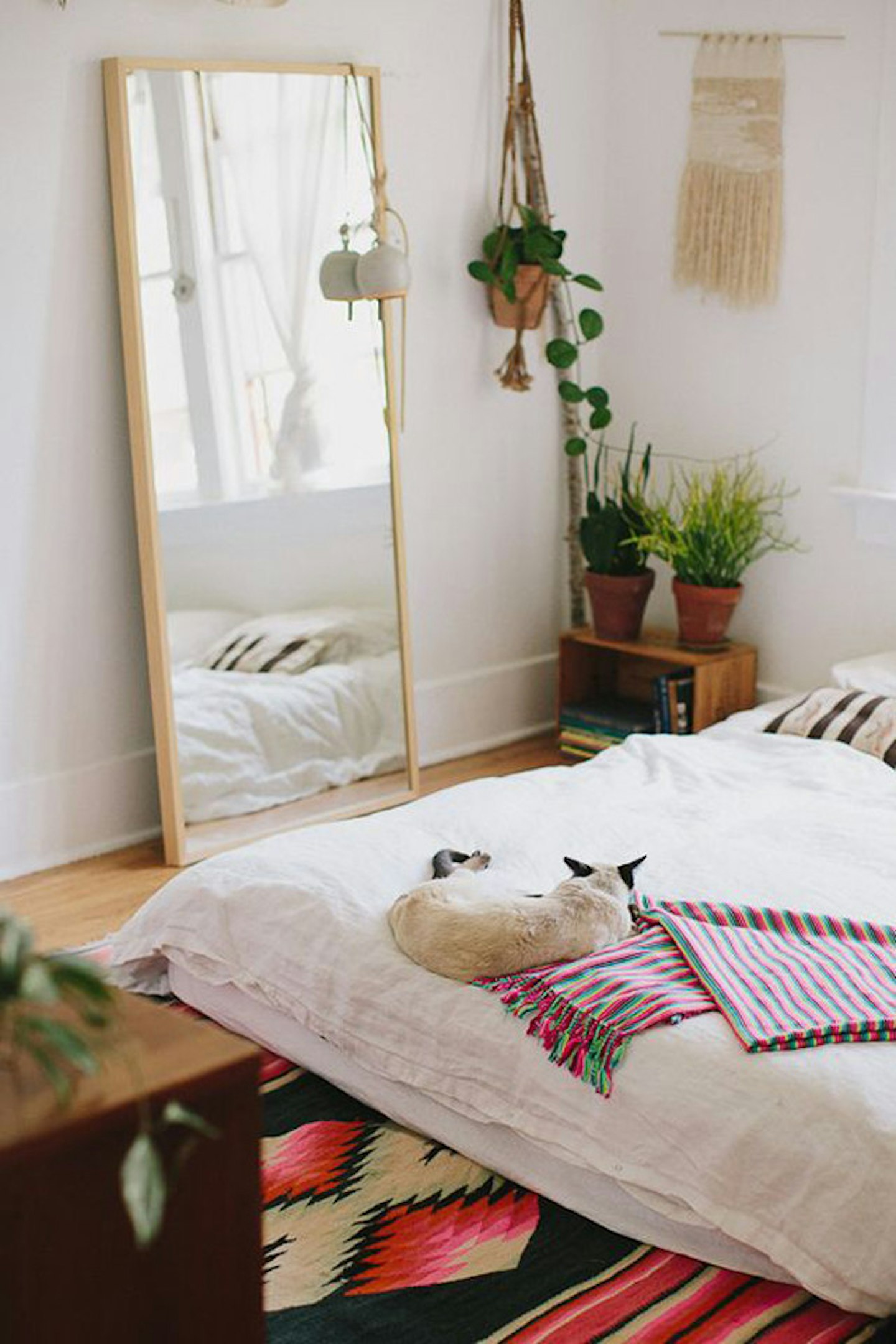 As many cushions as is feasibly possible, also essential.
There you have it folks. Update your room for the summer why don't you...
You Might Also Be Interested In
Follow Natalia on Instagram: Natal22
This article originally appeared on The Debrief.