Never before have we been so invested in our homes as we are now. Holed up inside for the past year, we've realised how important our space is to our wellbeing, and how everything, even the smallest details, can make a difference, from the wallpaper in our eyeline, to the chair we curl up in to relax, to the way we style a table to make yet another meal at home feel special. Which is why we're holding our first Interiors Awards – to recognise the products that have got us through multiple lockdowns or are bringing us joy now.
The categories range from decorative pieces that have the ability to instantly elevate a room to the more practical ones that help make life easier or more comfortable – but still look fabulous. Recognising that it can be tricky to compare a mass-produced product with something bespoke, we've evaluated high-street and designer pieces separately.
Much of the judging was done by the Grazia team but, for our first five categories, we asked interiors broadcaster Laura Jackson and fashion designer Rejina Pyo, known for her discerning interiors eye, to help. So, drum roll please, without further ado, we introduce you to our judges...
Laura Jackson is a broadcaster and tastemaker and founder of the popular food and lifestyle brand HOSTE which has its own podcast, HOSTEing with Laura Jackson.
Rejina Pyo launched her eponymous fashion label in 2014 and is known for her puff-shouldered midi-dresses and easy-to-wear separates that come with an out-of-the-ordinary twist. She also has a great interiors eye.
Grazia Interior Awards Winners 2021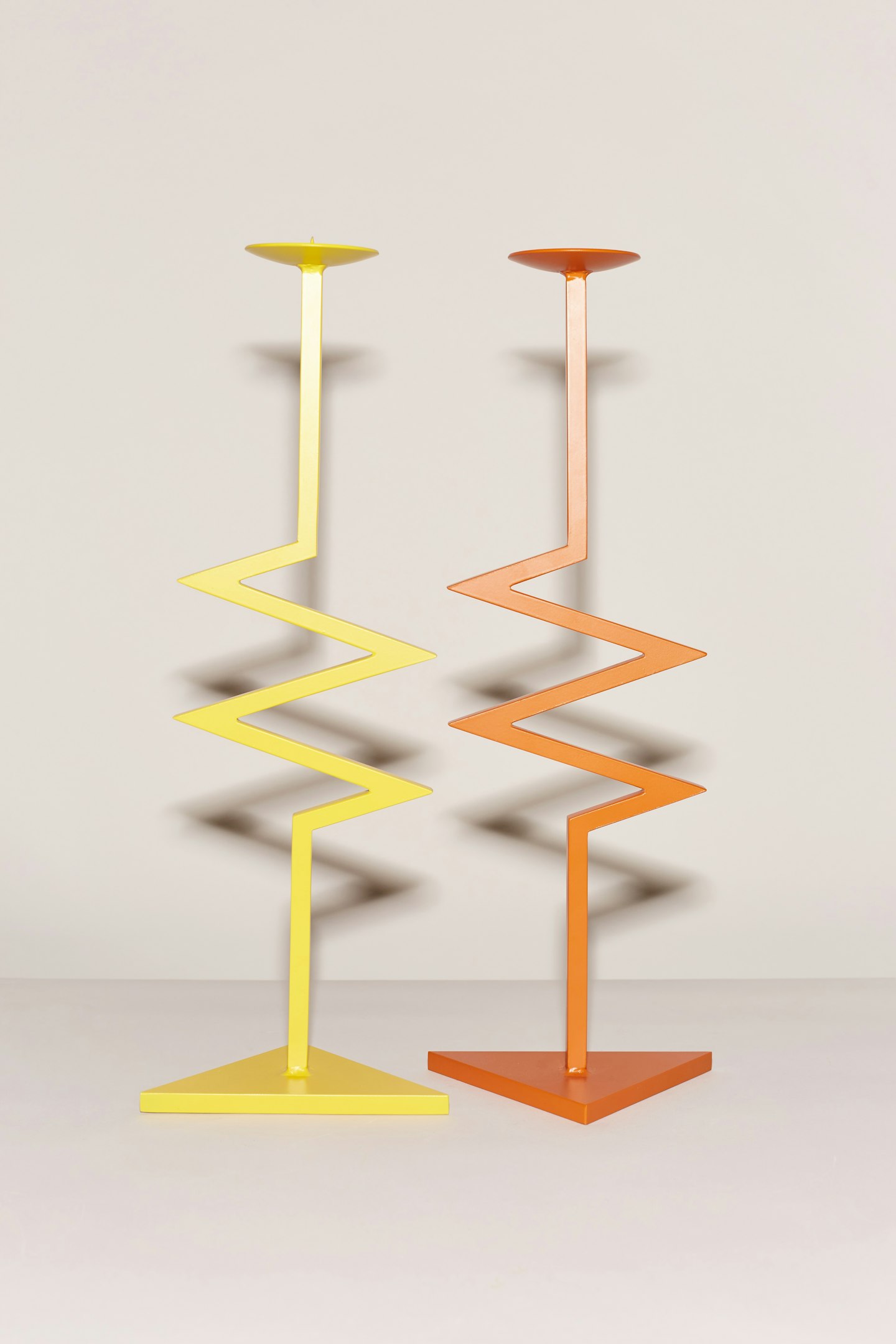 1 of 23
CREDIT: Grazia
Zig Zag candlesticks by Jermaine Gallacher
Made of steel and in six bright colours, these candlesticks by super-cool interiors and product designer Jermaine are, says Laura, 'an original statement design. And I love the '80s factor.' Rejina was impressed by their weight and durability. 'And against the wall they make beautiful lines,' she says. £300 each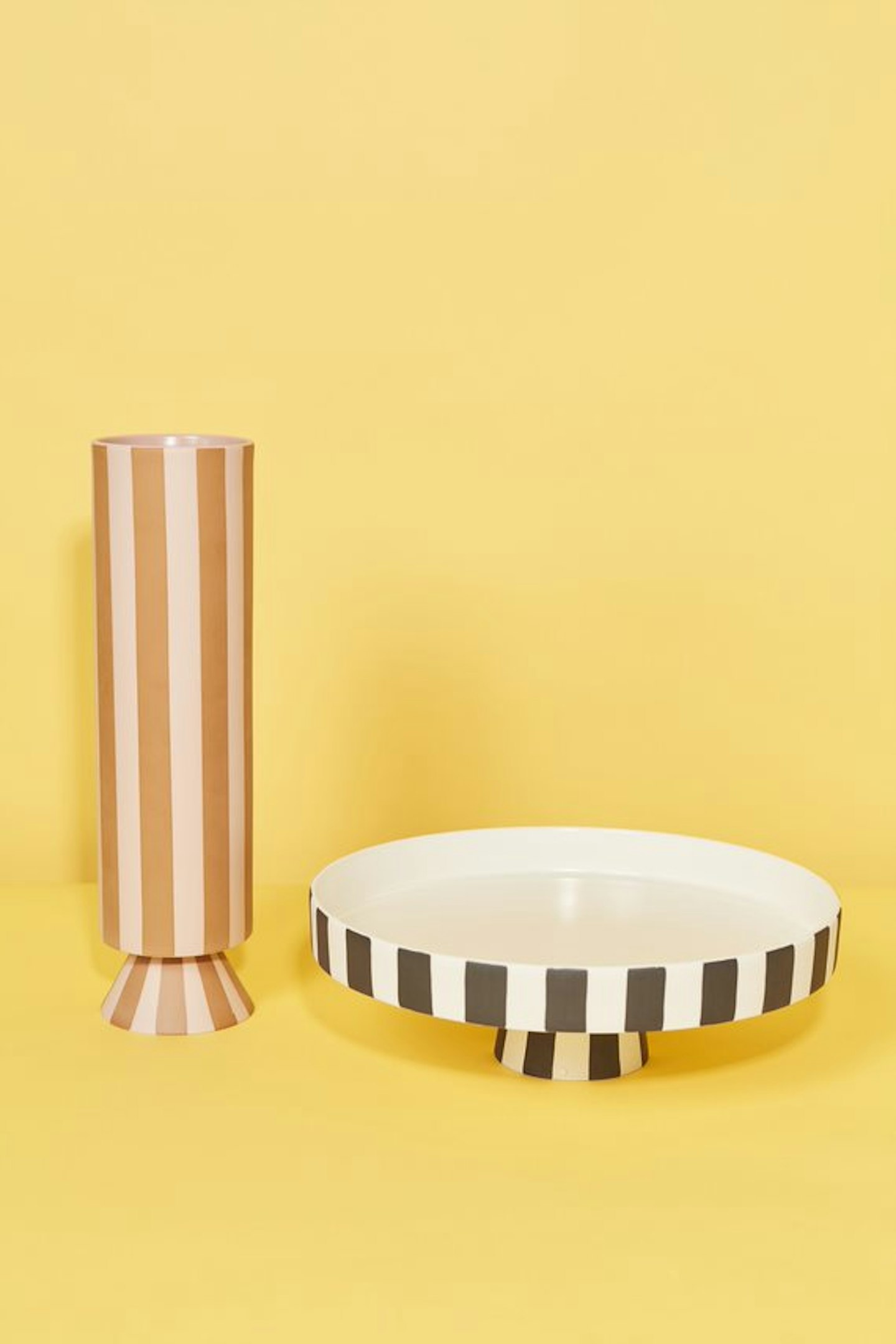 2 of 23
CREDIT: Grazia
Toppu ceramics by OYOY Living Design
Rejina loves the graphic element of these pieces. 'They have such a clean silhouette and the matte finish is unusual too,' she says. For Laura, it's also the combination of 'high street with a contemporary designer element'. Vase £58, tray, from £70.99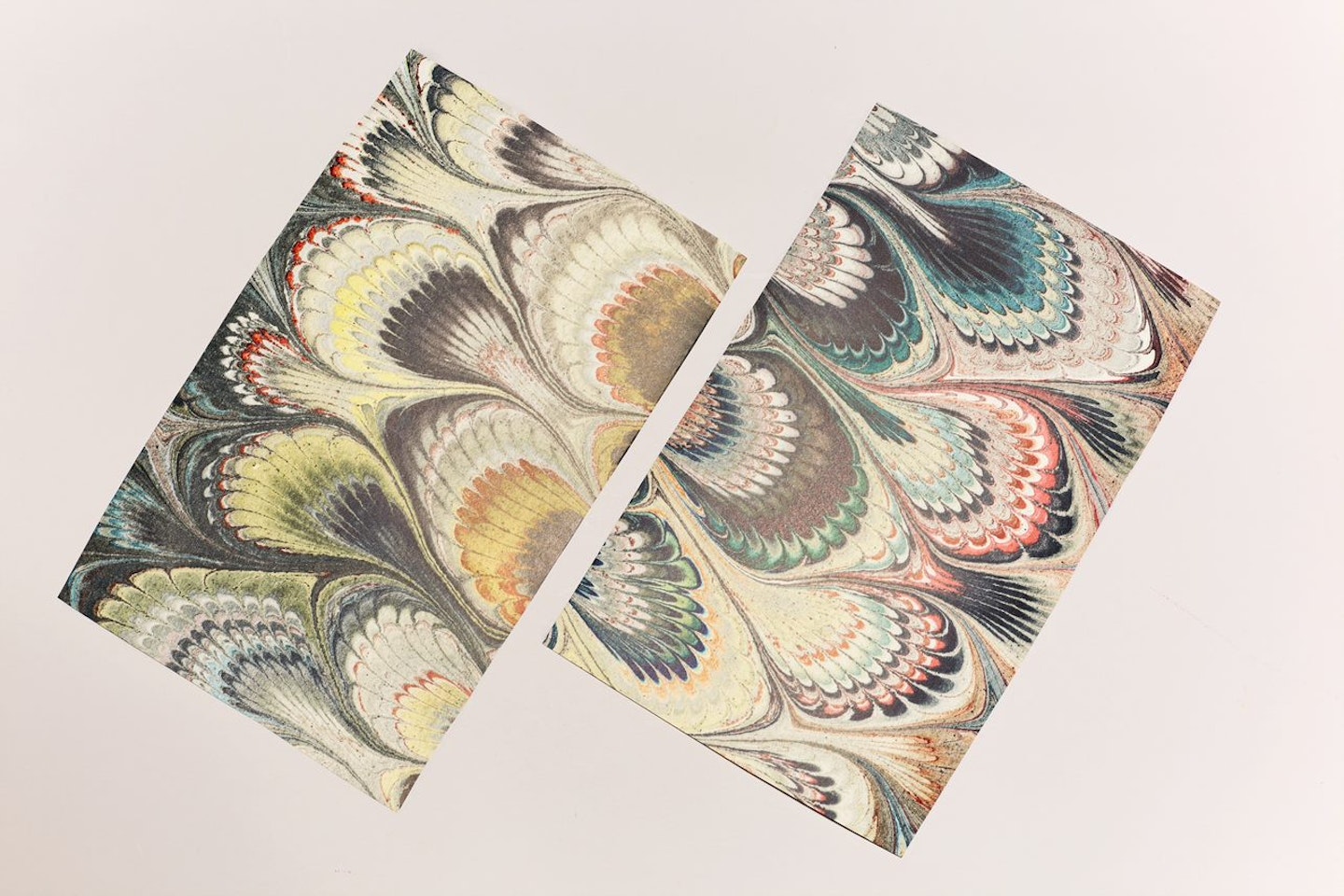 3 of 23
CREDIT: Grazia
Marbelized wallpaper by Beata Heuman
The almost feathery, marbelized look of this paper by the in-demand interior designer is tricky to make which is reflected in the price - but the judges reckon it's worth it for it's chic and beautiful design. 'It feels unique, not just mass manufactured,' says Regina. Laura would use it anywhere in the home. 'Even using just a small amount, on a cupboard panel fir example, would elevate a space,' she says. £84 per linear metre.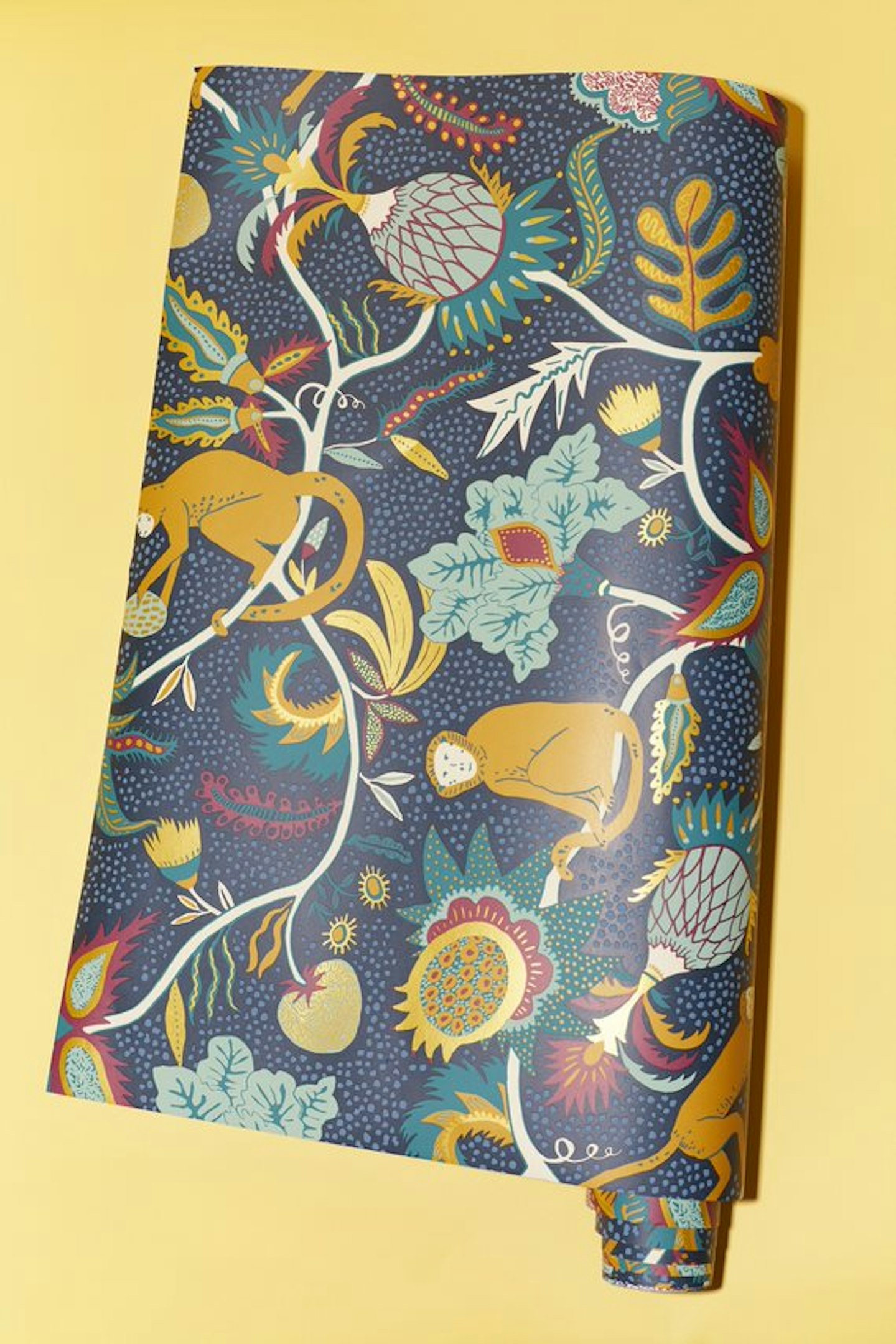 4 of 23
CREDIT: Grazia
Seoni Paste the Wall wallpaper by John Lewis & Partners
Both judges were impressed by the quality and price. 'The old-style illustration and detailing feels designer so it's good value,' says Rejina. Laura loves that the design is 'elevated by gold, giving it another dimension'. £40 per 10m roll!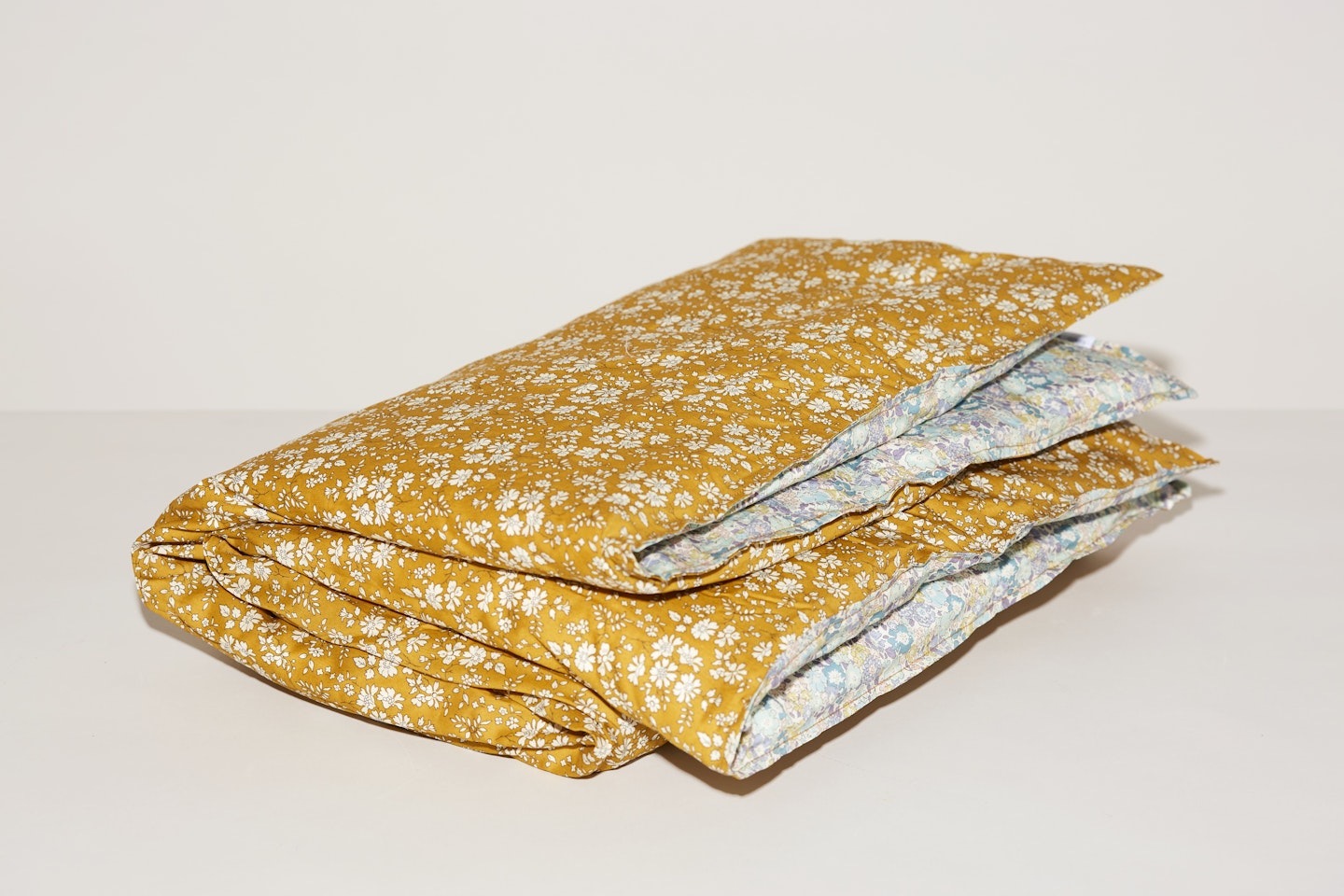 5 of 23
CREDIT: Grazia
Coco & Wolf
Hand-made in a Somerset studio, Coco & Wolf's bedlinen is made from silky soft Tana Lawn® fabric and using Liberty fabrics - a winner for Laura. 'And you feel like you're getting high-quality, bespoke design,' she says. £322 for a king-sized duvet cover.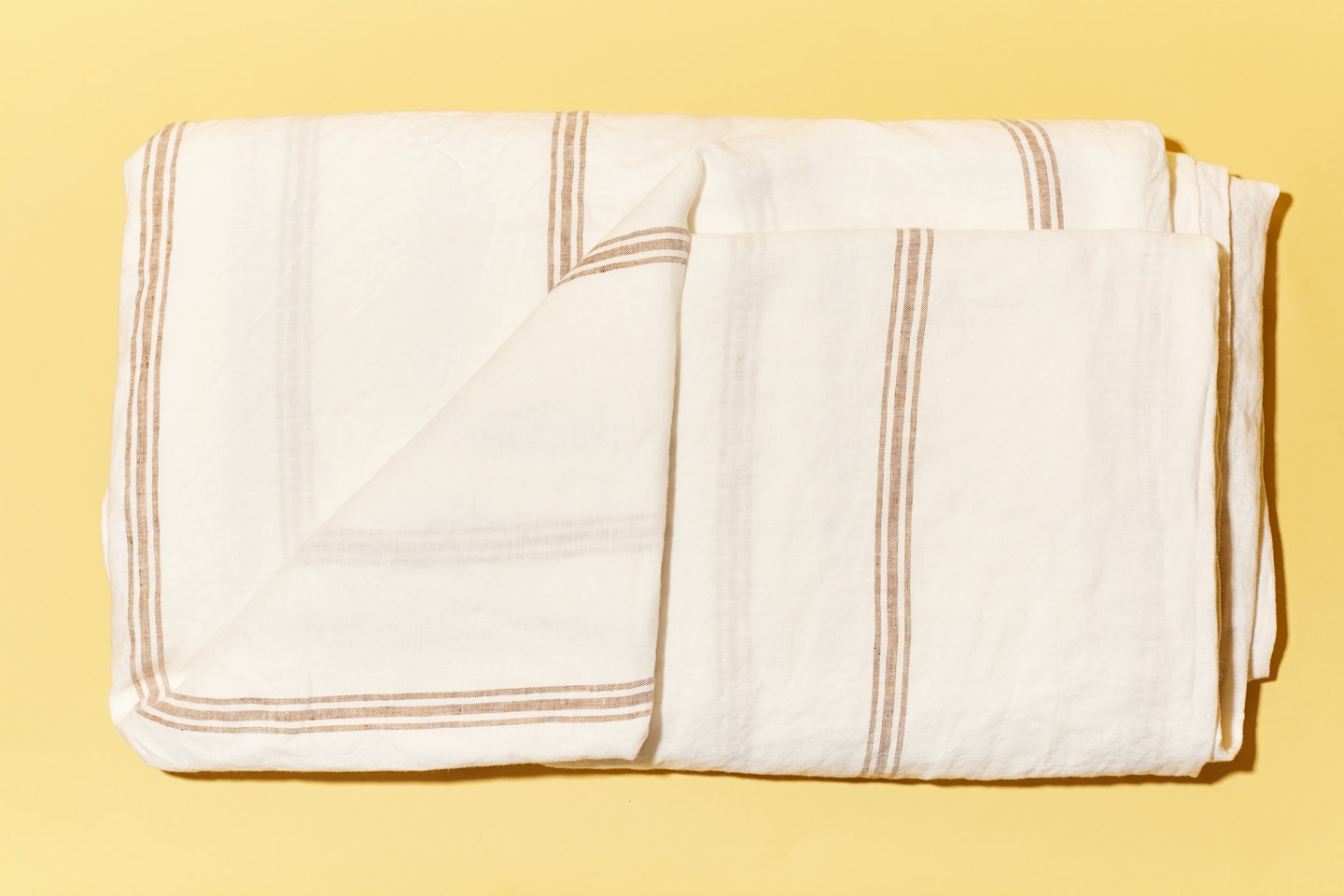 6 of 23
CREDIT: Grazia
Striped linen duvet cover with bows by Zara Home
'I love linen, it's cooling for summer and not sweaty in winter, and it adds a rustic touch,' says Regina. 'This bed linen is a great price point too,' says Laura. Duvet cover with pillows, from £79.99 (double).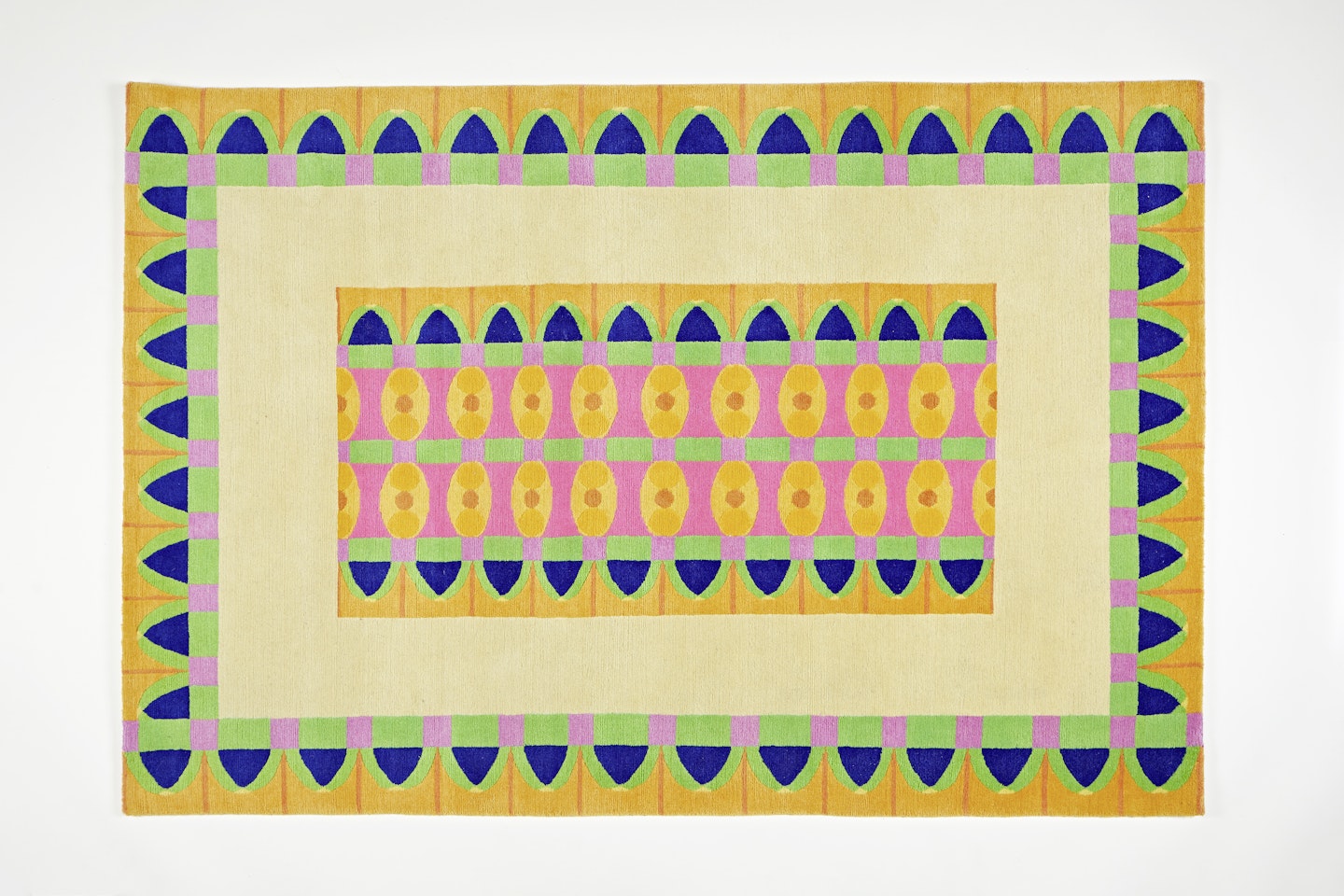 7 of 23
CREDIT: Grazia
Gangan by Yinka Ilori
By the interior designer known for his standout use of colour and pattern, this rug is hand-made and made-to-order and all the judge liked that it felt small scale. 'You feel like you're getting something bespoke,' says Laura. £1400 (120 x 180cm; bespoke sizes available).
8 of 23
CREDIT: Grazia
Face wool rug by Habitat
A good weight, hand-woven and excellent value, Rejina is a fan of its 'abstract art look that reminds me of a painting'.£295 (230cm x 160cm)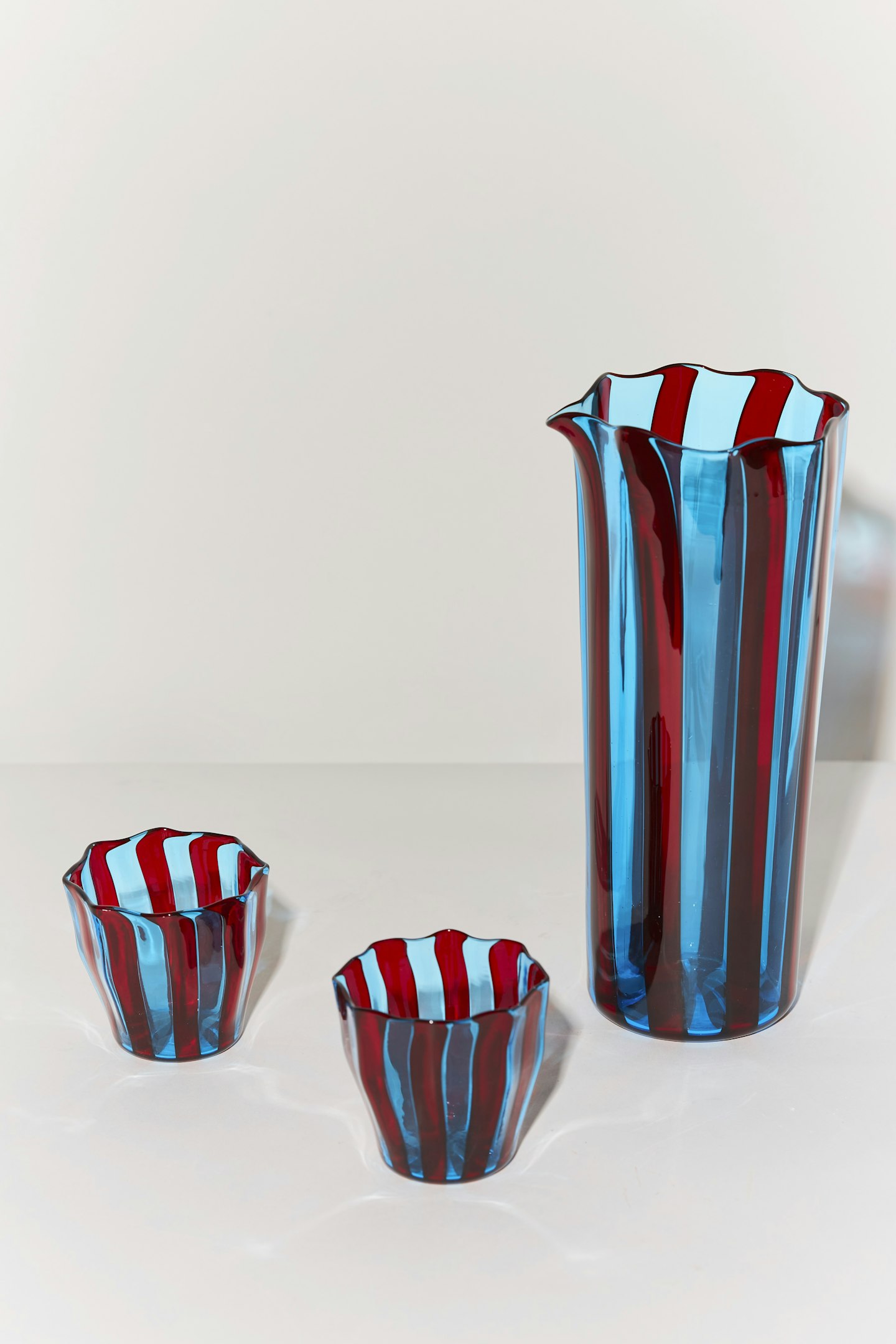 9 of 23
CREDIT: Grazia
Murano carafe and glasses by Campbell-Rey x &YOU
Handmade and a big hit, this carafe and glasses wowed the judges. 'A lot of Murano feels traditional but this is contemporary with beautiful colours,' says Rejina. Carafe, £295, glasses, £295 for two.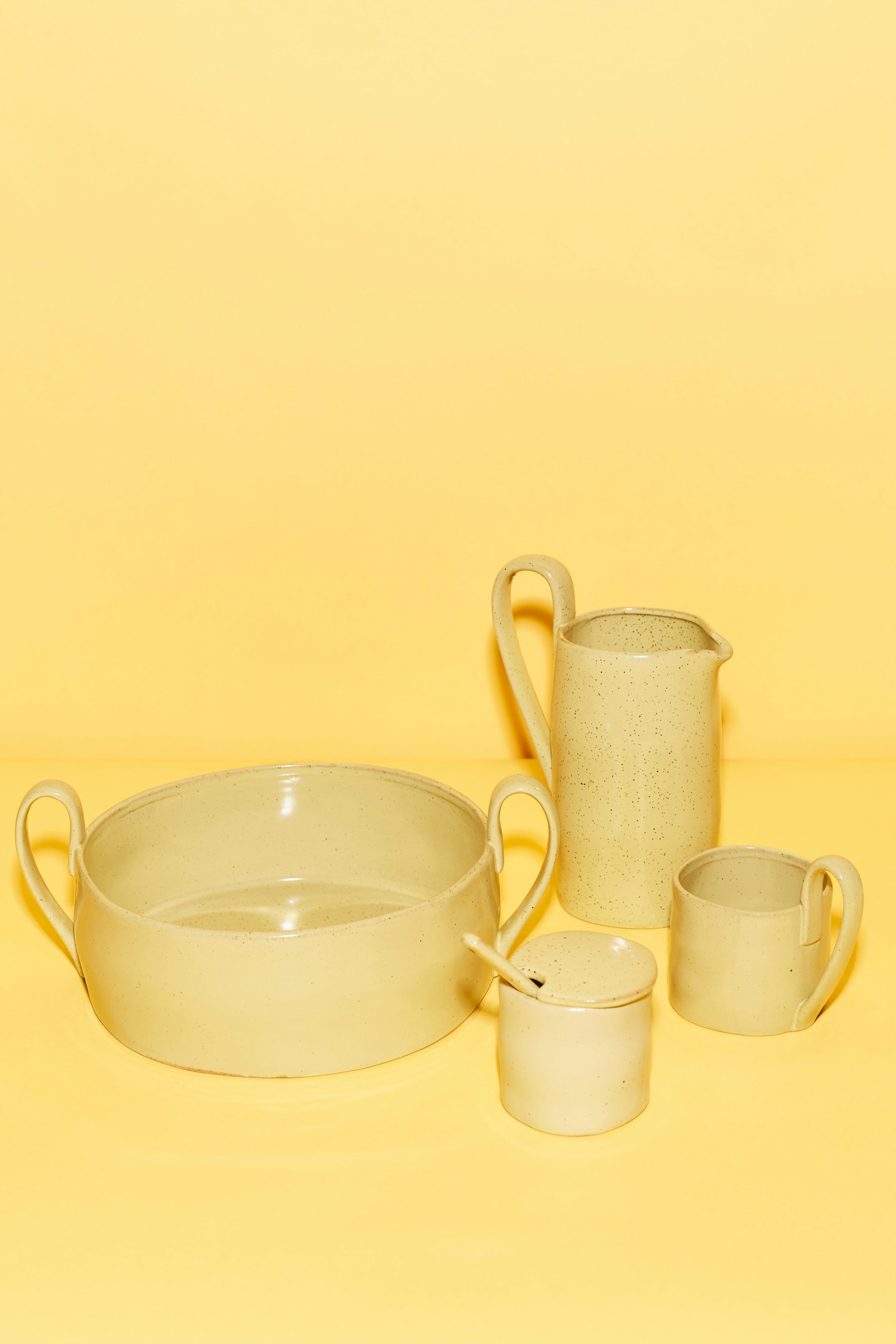 10 of 23
CREDIT: Grazia
Flow by Ferm Living
Great shapes and a semi-matte glaze create a modern set of tableware. 'You can use it for serious food because it won't overwhelm what you're serving on it,' says Rejina. Laura likes that 'it looks hand-made but feels robust to use everyday.' From £19 for a mug,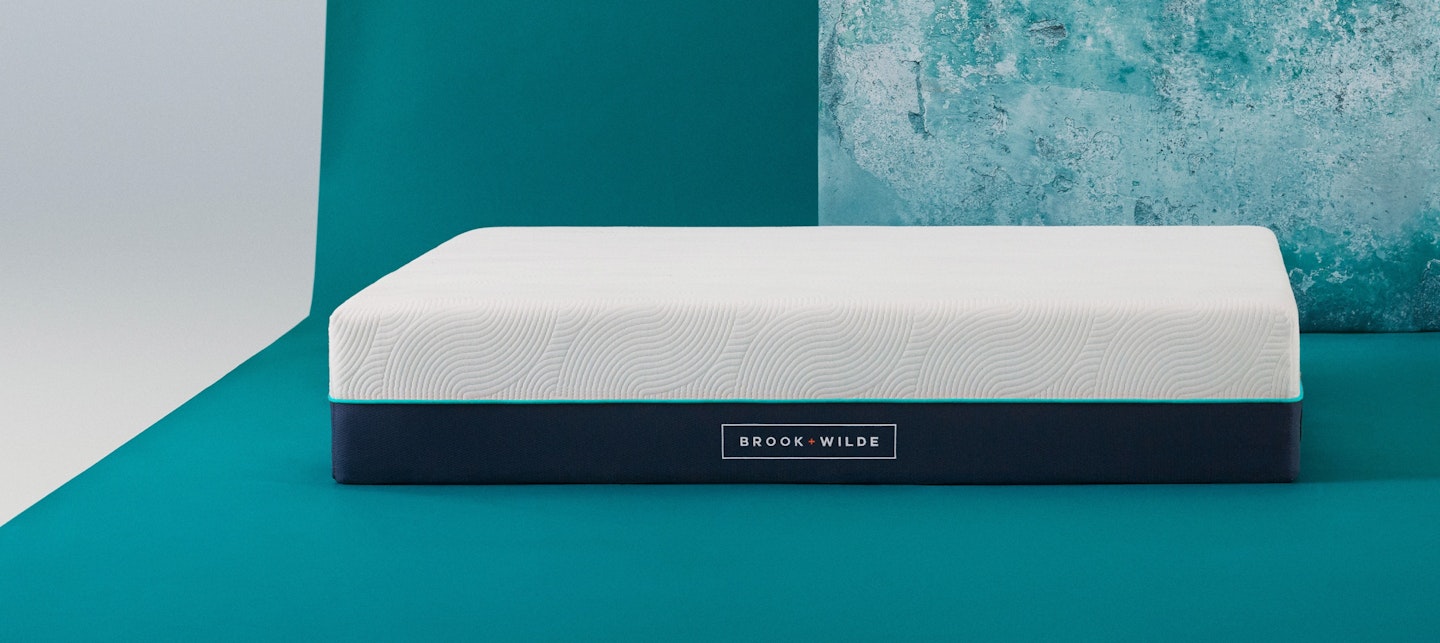 11 of 23
CREDIT: Grazia
The Elite Mattress from Brook + Wilde
We're fans of its snugglesome feel and super-comfiness (2500 pocket springs, multiple memory foam layers), and that we can choose from soft, medium and firm and, for partners who sleep differently, a combo of the two in one mattress. But we also love that for every mattress sold, this British company plants a tree, there is zero landfill from old mattresses (everything is re-purposed) and packaging is recyclable. From £899.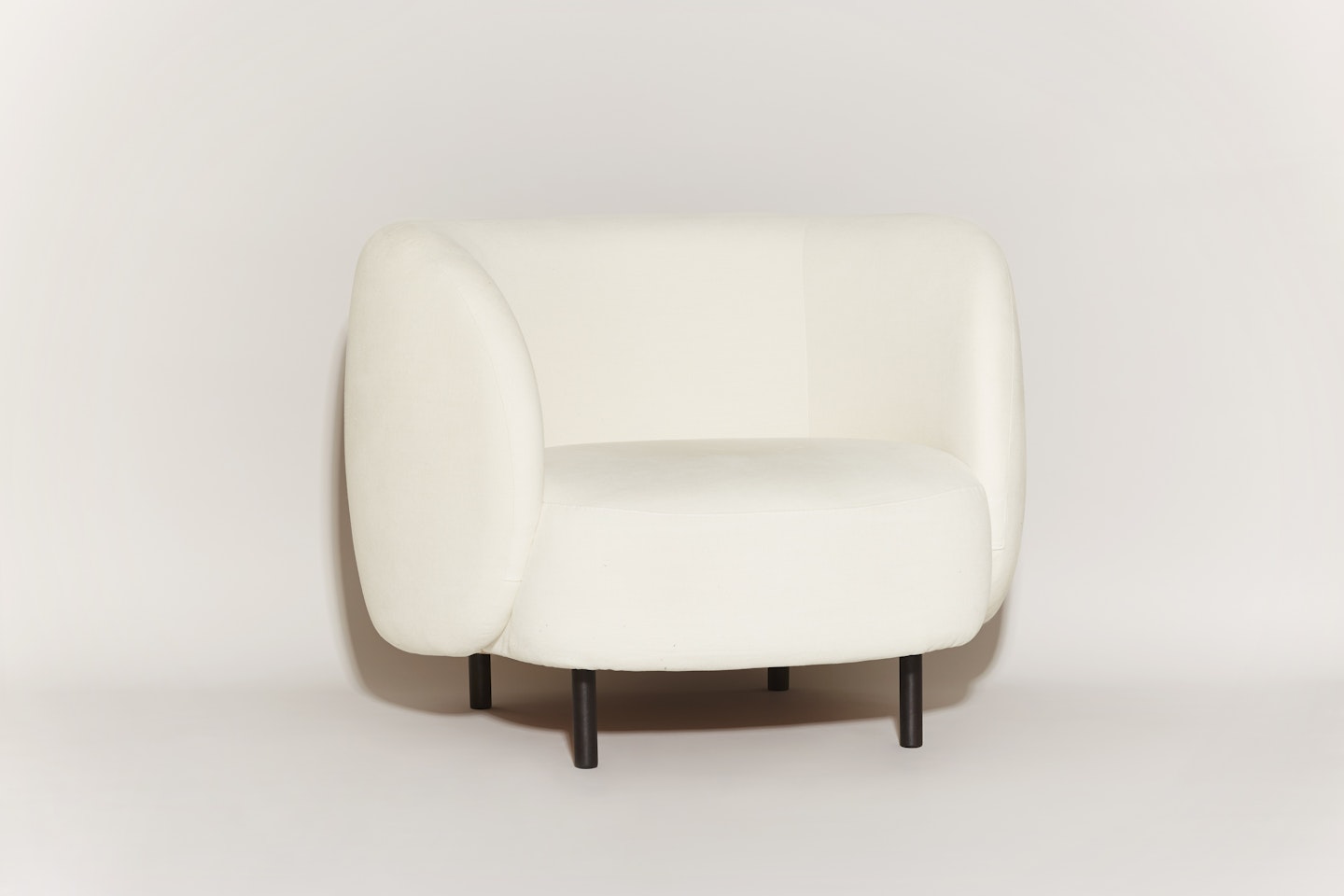 12 of 23
CREDIT: Grazia
Hepworth chair by Love Your Home
We love the curvy shape that feels so very right for now – snug and comforting, it's a chair we never want to get out of! It's available in many different fabrics and colours and you can even change the legs so it feels almost bespoke. From £1193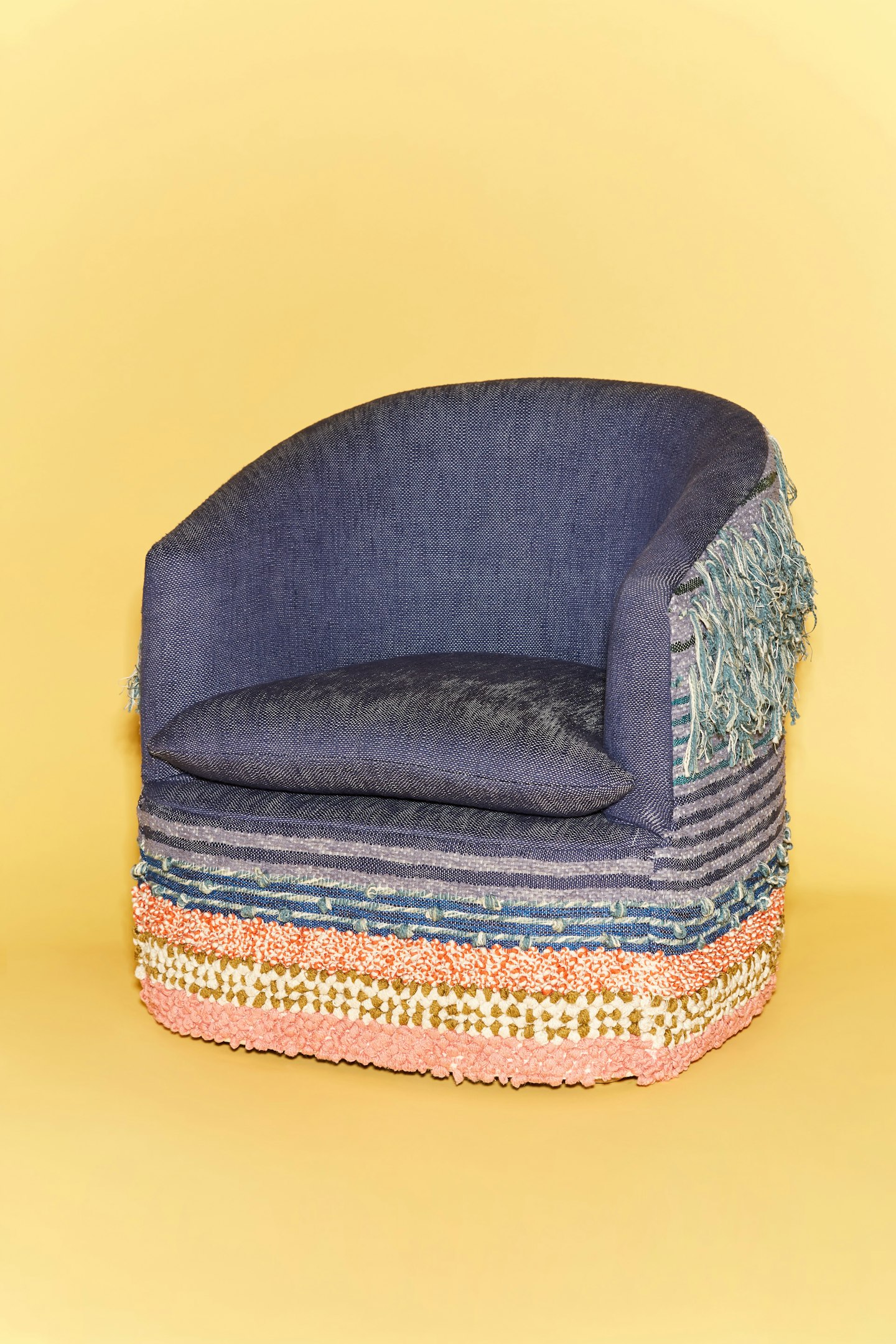 13 of 23
CREDIT: Grazia
Brea chair by Anthropologie
'With fringing and other decorative elements, the Brea adds a real sense of fun to a room. It's also super-cosy to sit in which is another reason it gets our vote.' Also in neutral and a gingham red, £998.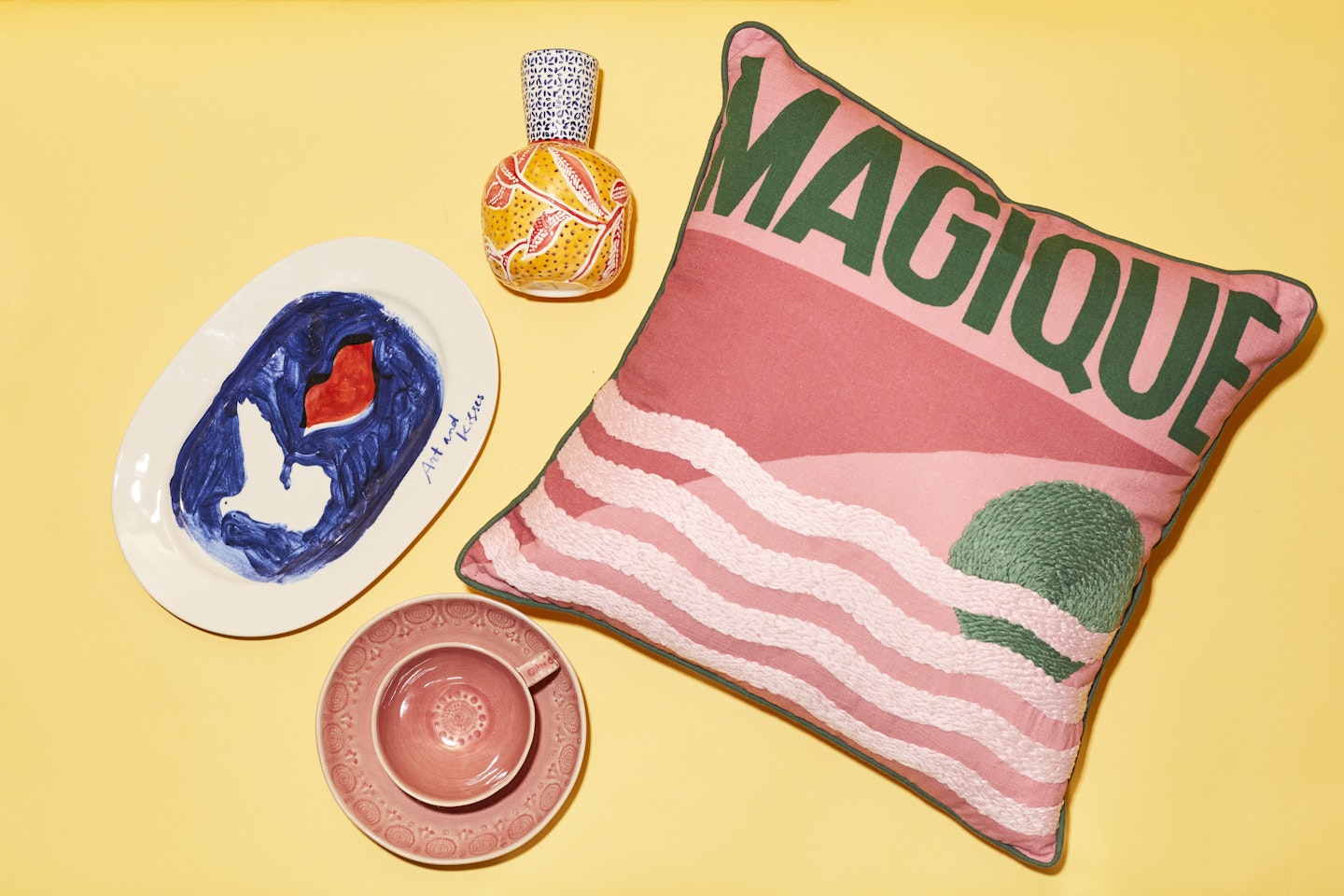 14 of 23
CREDIT: Grazia
Anthropologie
We love Anthropologie for its personality-packed collections that delight us with the kind of pieces we never see anywhere else, whether it be tableware, a statement cushion or even door handles to style up a kitchen. Their collaborations with both established and up-and-coming designers in brilliant too.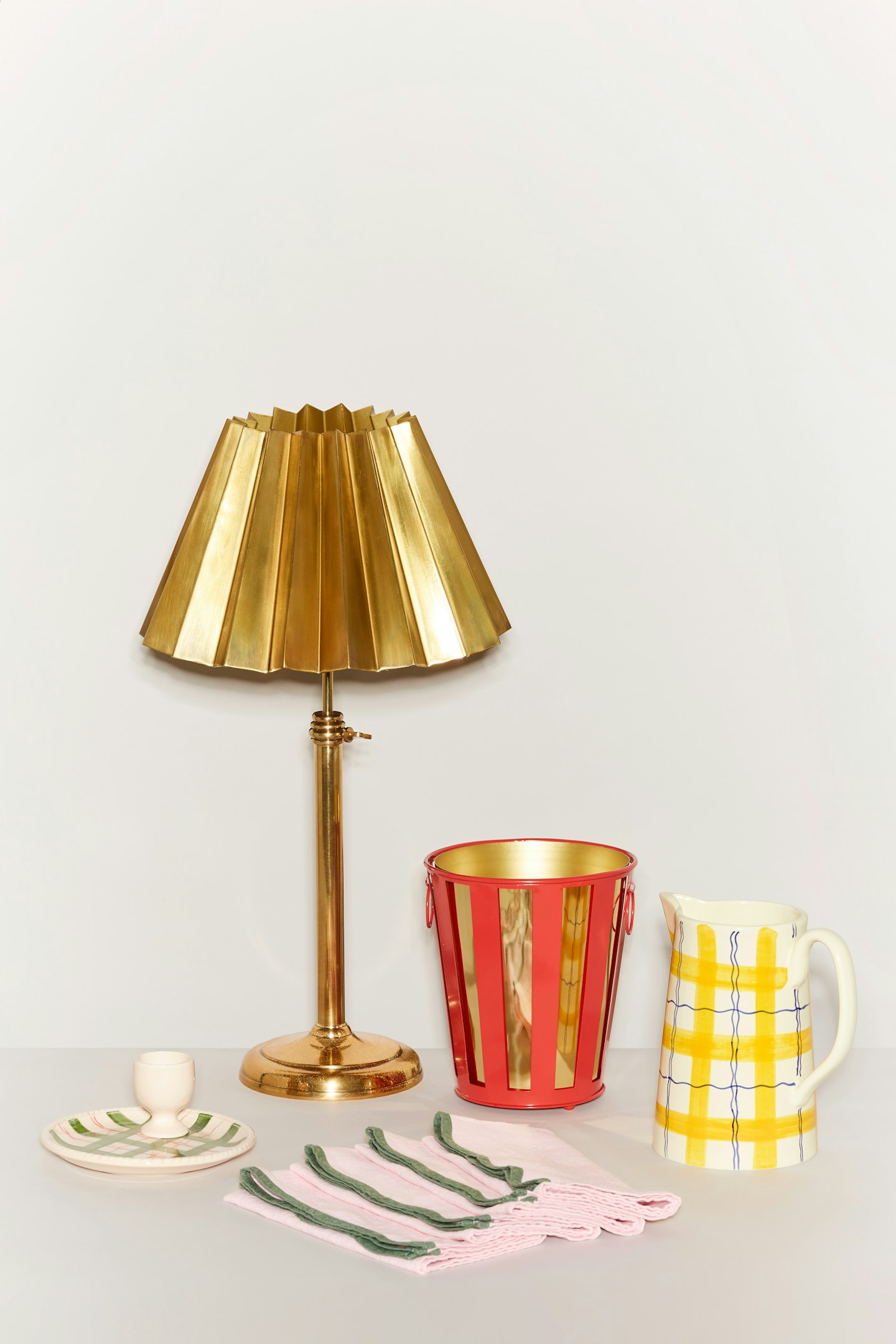 15 of 23
CREDIT: Grazia
Matilda Goad
We've fallen for Matilda's whimsical pieces that are so full of colour and joy and give the everyday a quirky twist. From her scalloped napkins, rainbow cutlery and tartan breakfastware – she's made a toast rack cool! - to shell vases, planters and her just launched pleated brass lampshade, we want it all. Brass lamp, from £175, jug, £75, planter, from £65, napkins, £65 for 4.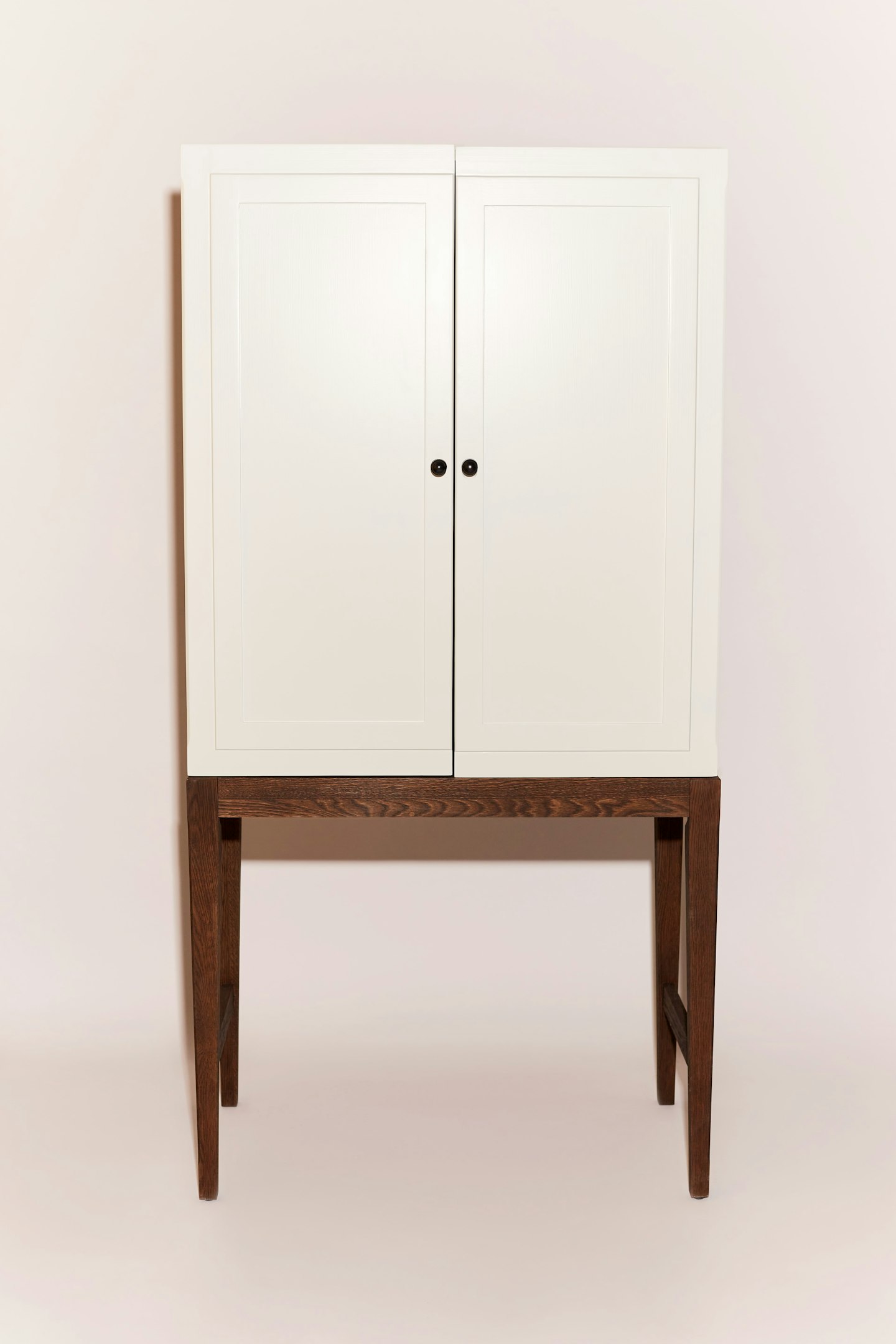 16 of 23
CREDIT: Grazia
Ardingly cabinet by Neptune
In painted tulipwood and darkened oak, the Ardingly's chic looks blew us away. But it's practical and ultra-versatile too – a pantry, drinks cabinet, or bedroom storage. Available in many colours and finishes. From £1635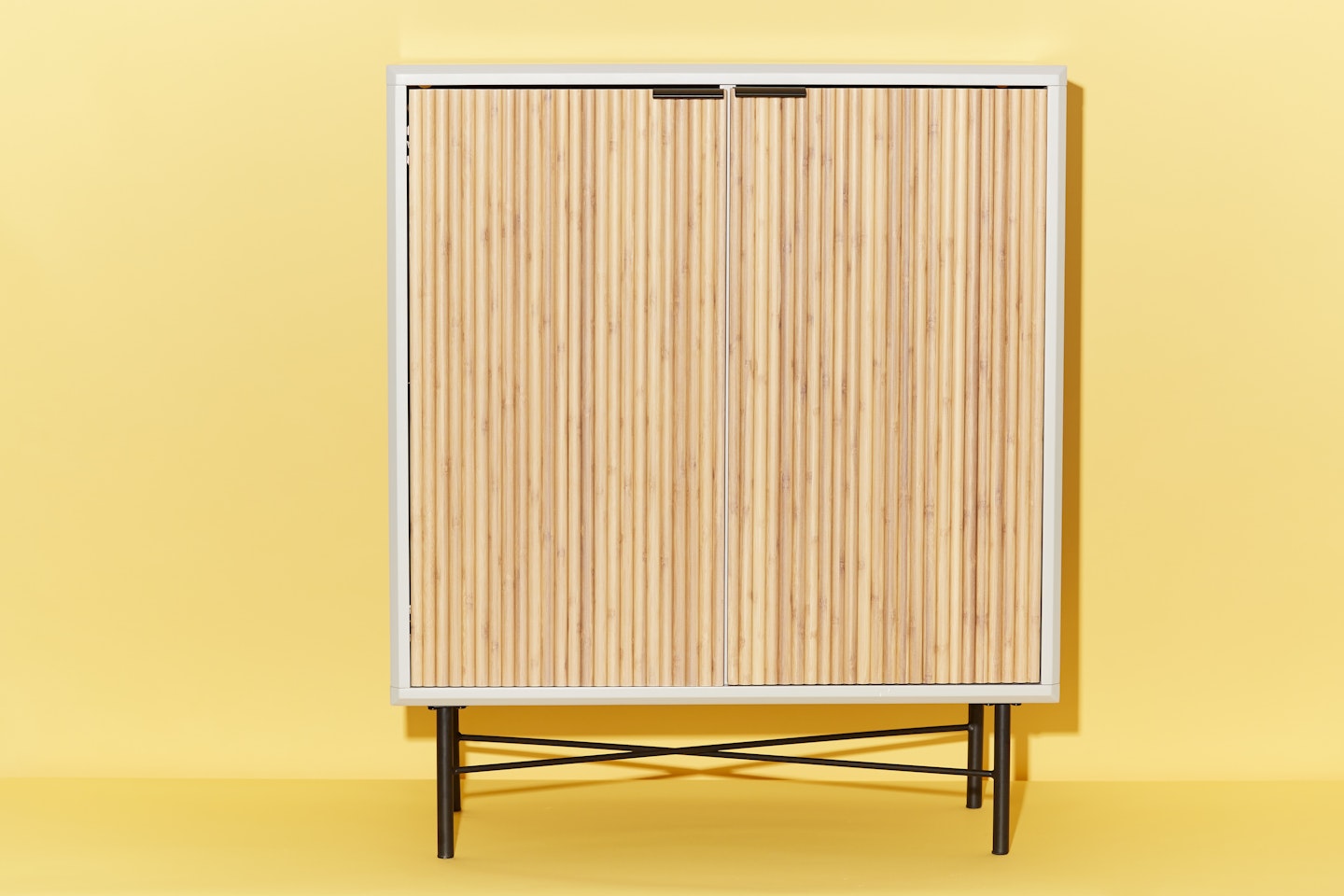 17 of 23
CREDIT: Grazia
ANYDAY Ridge cabinet by John Lewis & Partners
This won our vote for nailing two trends, the fluted look and bamboo, with a glossy frame and an affordable price tag. There are adjustable shelves and it wasn't difficult to put together. Available in neutral and a deep blue, £199.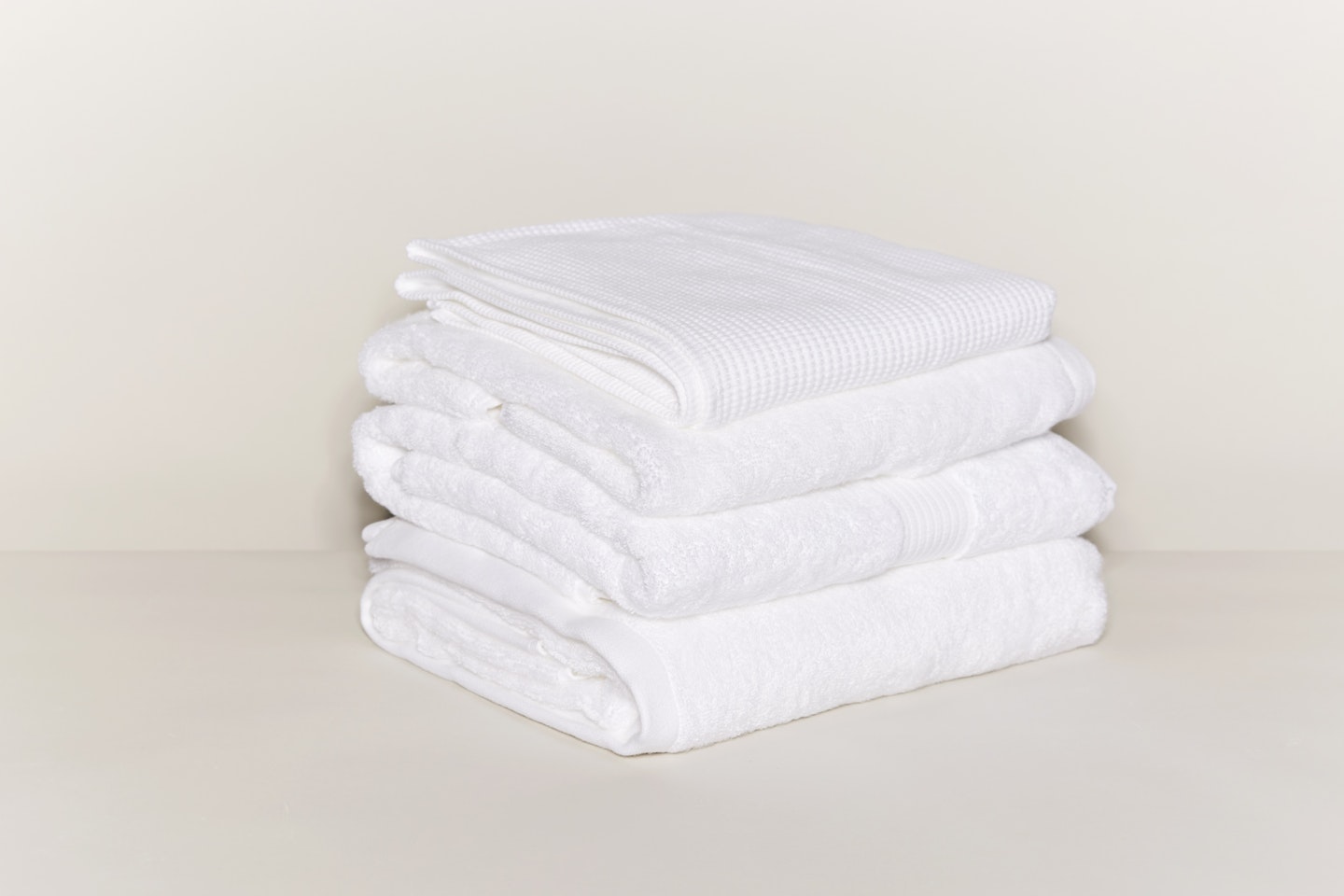 18 of 23
CREDIT: Grazia
The White Company
There is something about fluffy, fresh white towels that we can't resist and those from The White Company are the ones we want to be enveloped in when we step out of the bath. Made from 700GSM twisted Egyptian-cotton Terry, they are super-soft to touch and give us a little bit of luxury every day. From £4.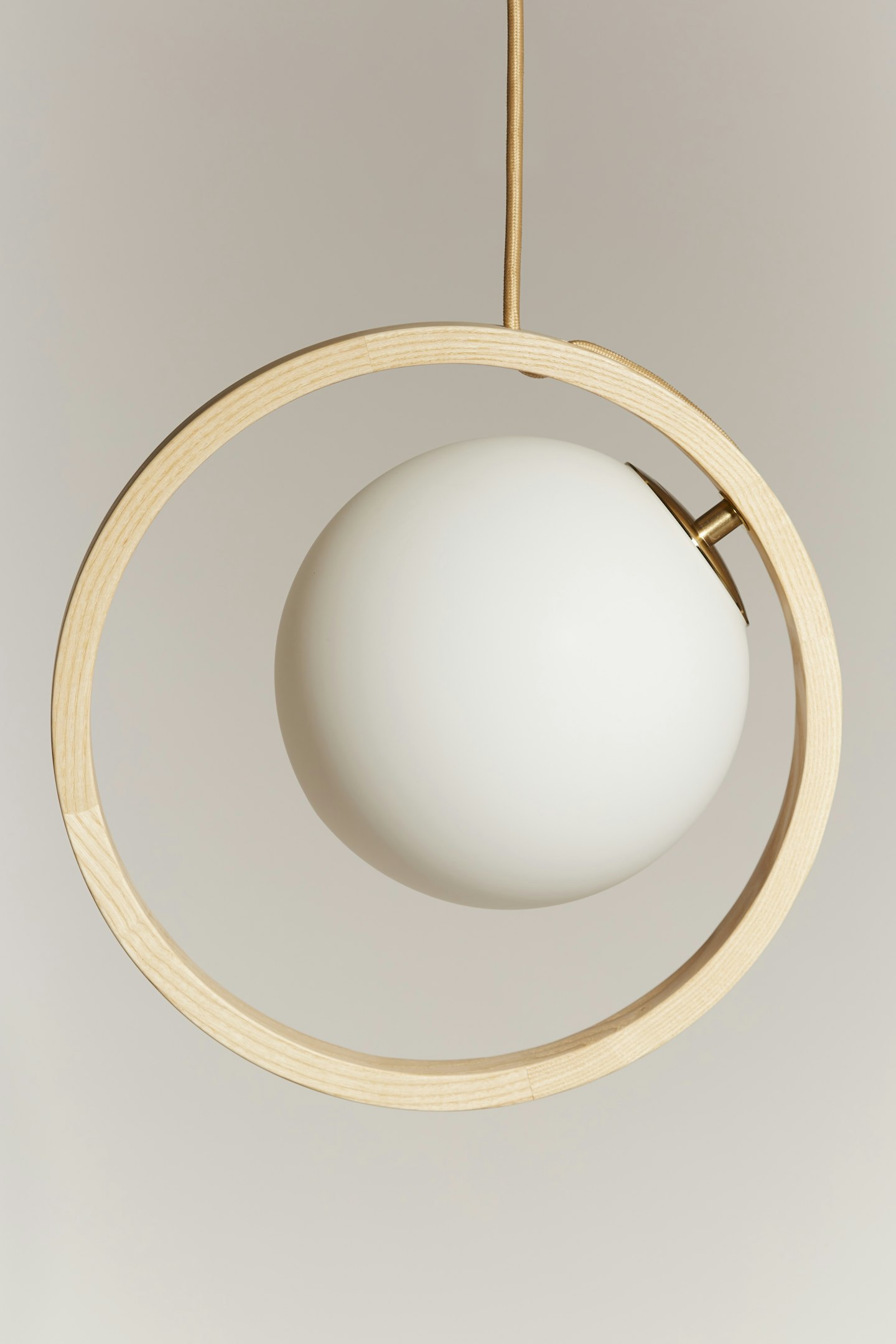 19 of 23
CREDIT: Grazia
Loer pendant by Tom Raffield
This beautiful light uses sustainably sourced ash moulded by low- energy steam bending. The steam is then condensed to water and reused; wood offcuts are turned into toys and gardening tools for £345.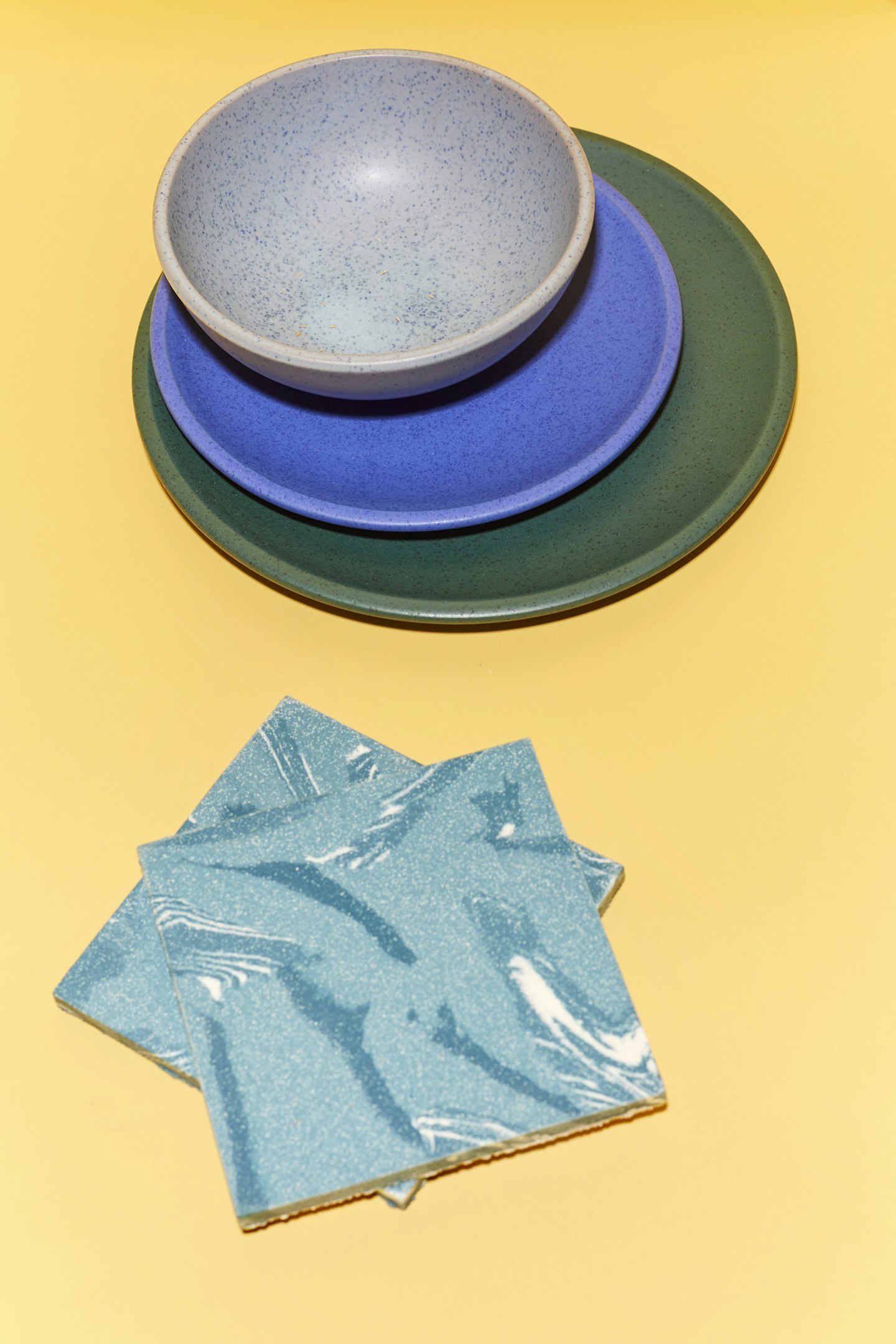 20 of 23
CREDIT: Grazia
Ceramics from Granby Workshop
Kudos to this Liverpool-based workshop that has not only helped regenerate its local community, but in making it pared back but quietly elegant dinnerware, it uses stone, glass and ceramic waste. The impact of Covid has seen them scale back their products – we're gutted to lose the splattware platter – but we love the encaustic tiles too. From £20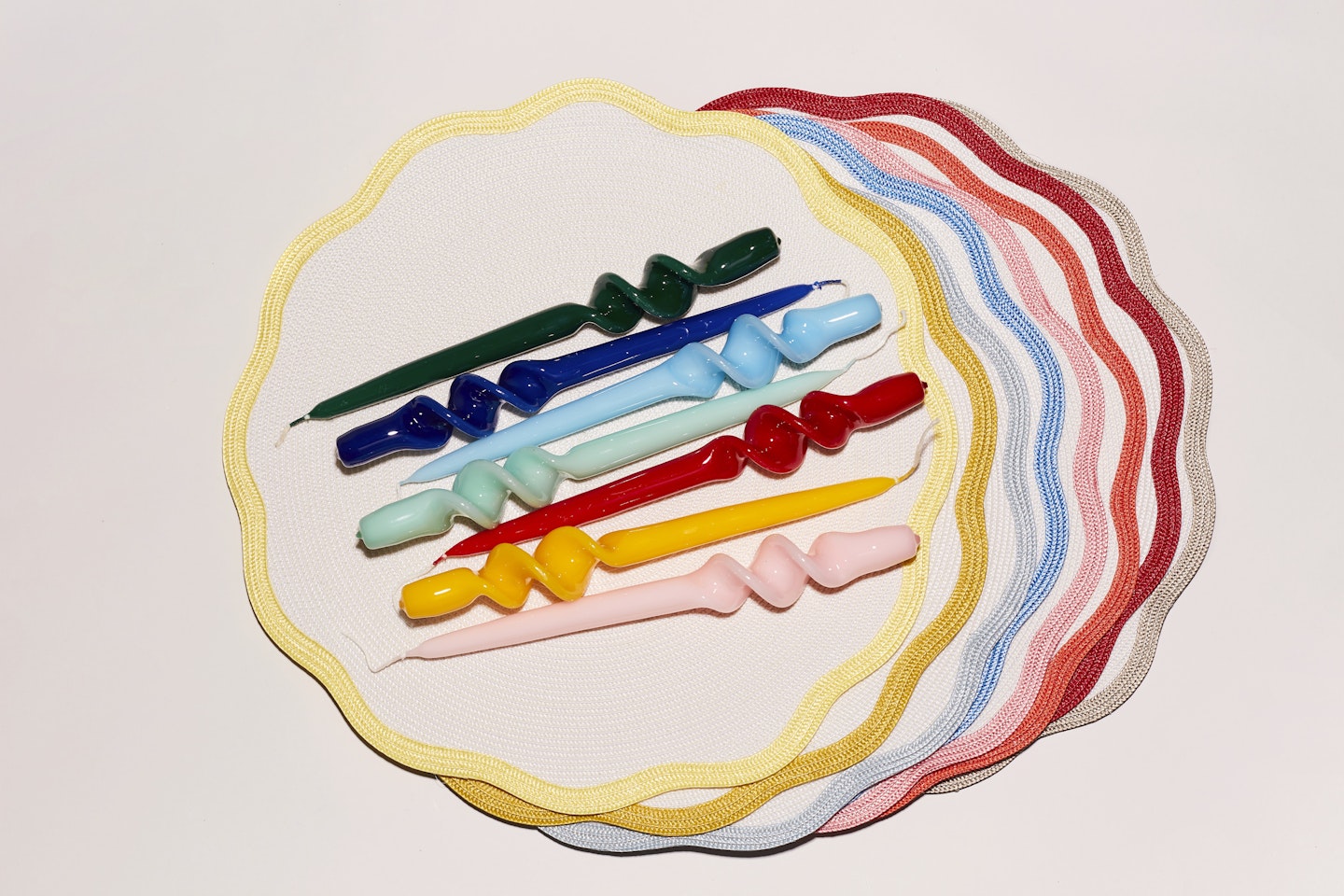 21 of 23
CREDIT: Grazia
The Edition 94
It's impossible not to want everything from this carefully curated shop and website whether it be the twisted candlesticks that went viral, scalloped placemats, glassware, mirrors and more.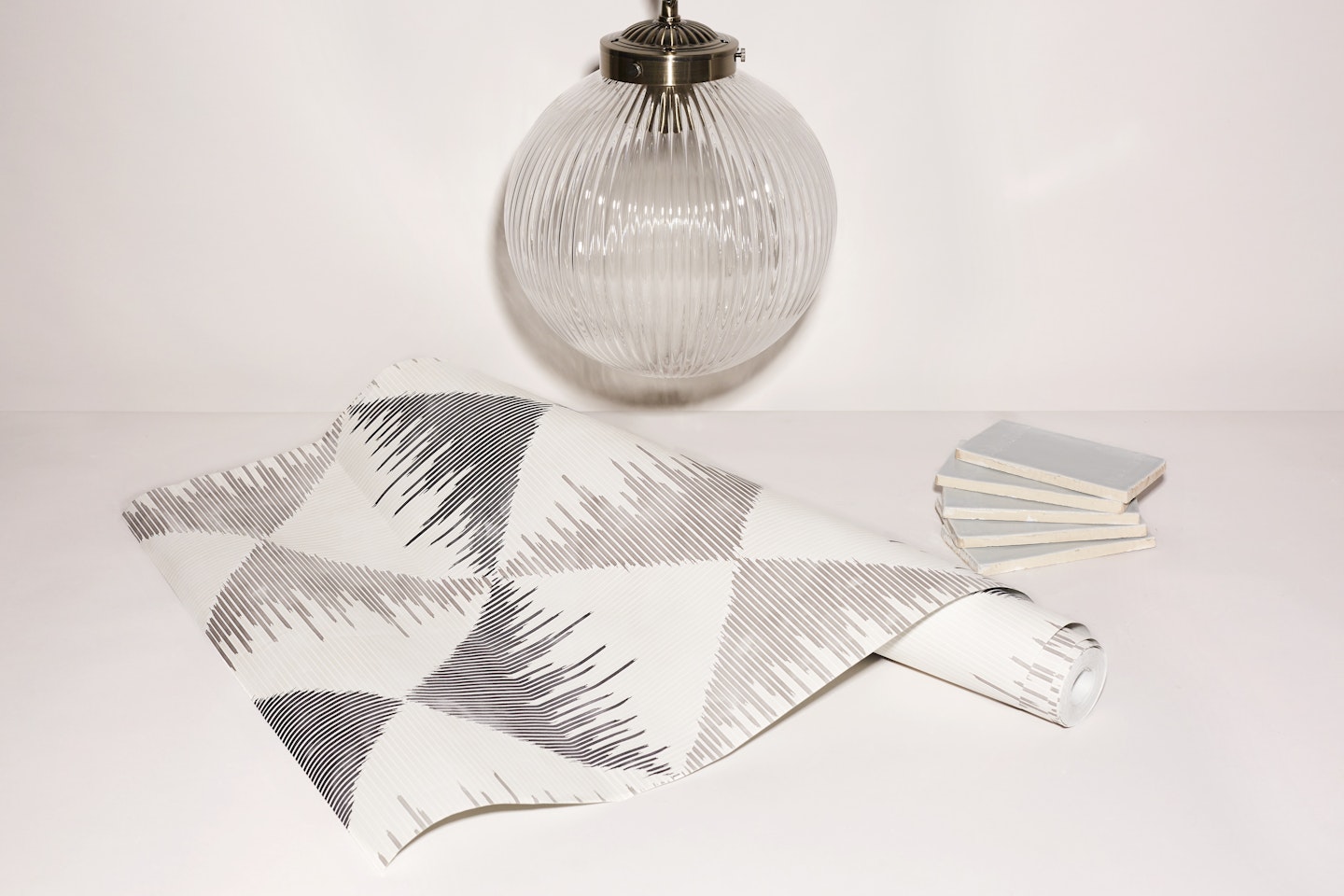 22 of 23
CREDIT: Grazia
Wickes
It's a fave for its paint, tiles, wallpaper, flooring, tools and expert help. Not only DIY, we rate its home- office range, stylish but affordable kitchens and lighting, too.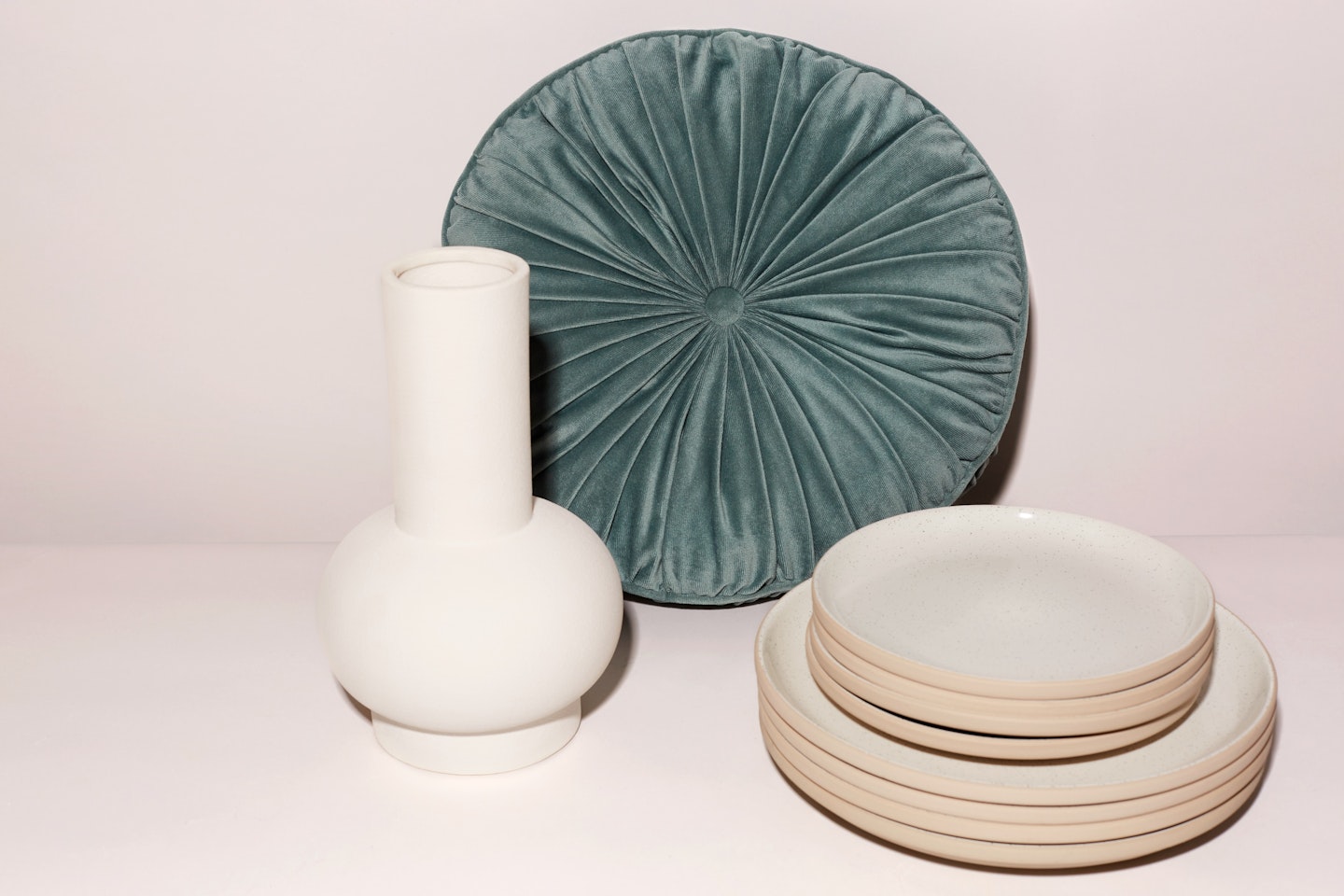 23 of 23
CREDIT: Grazia
George Home
We love its wide range of homeware that's always on trend - perfect for decor pick-me-up update. And we can't not mention the garden chairs which will elevate any garden but are affordable too.
Grazia Interiors Awards 2021: Shortlist Winners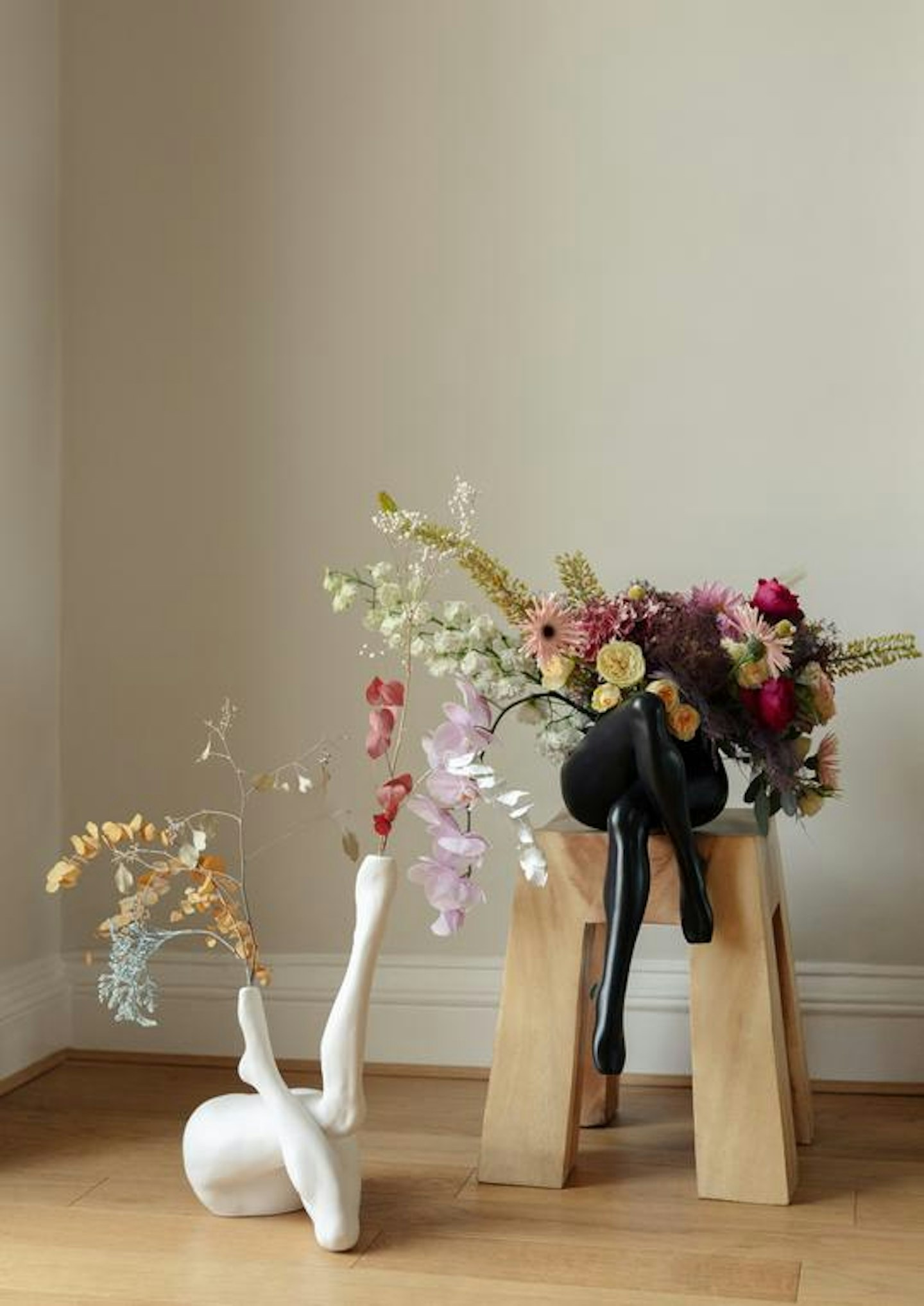 1 of 35
CREDIT: Anissa Kermiche
Anissa Kermiche vases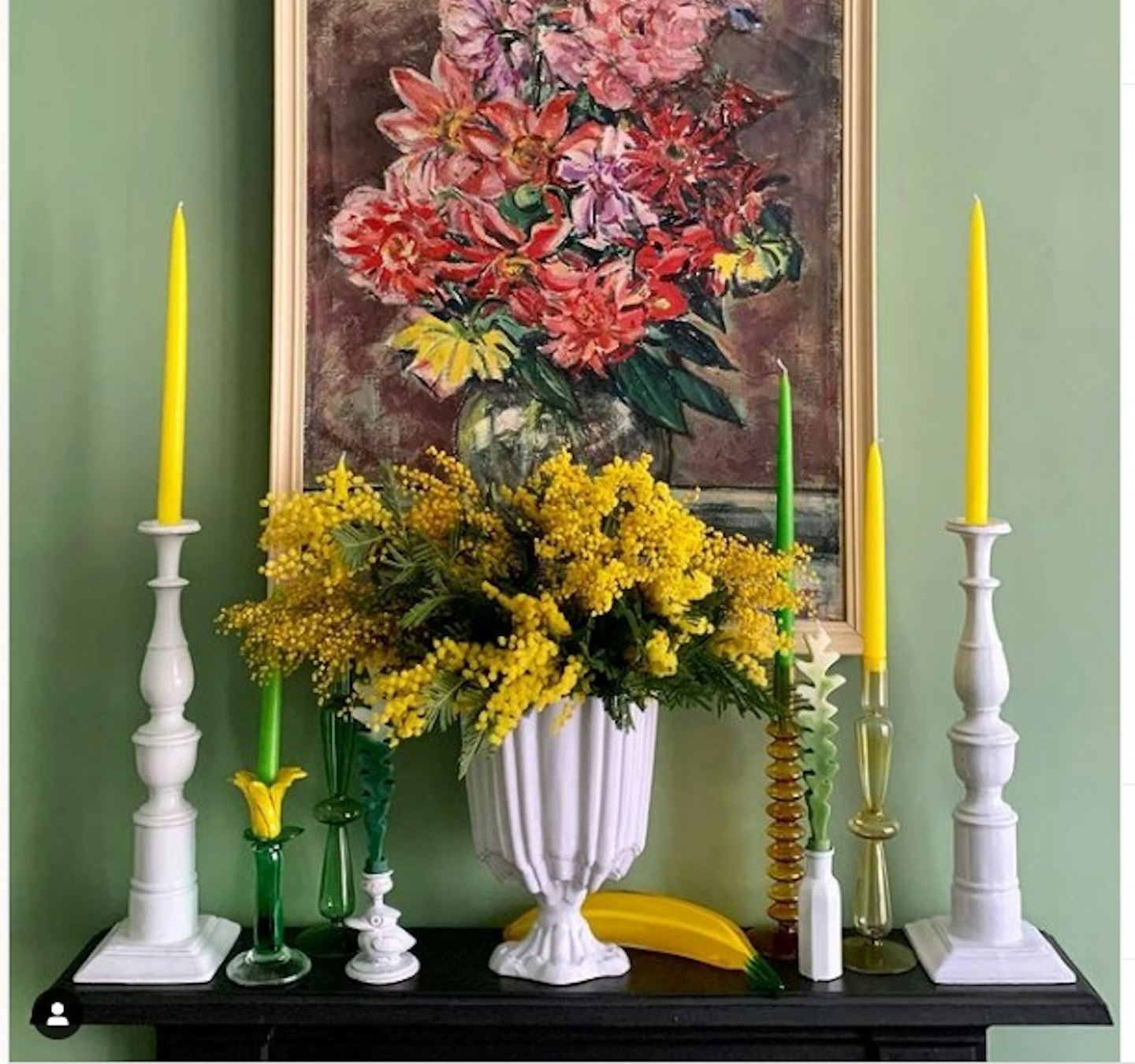 2 of 35
CREDIT: Astier Vilatte
Astier Vilatte vases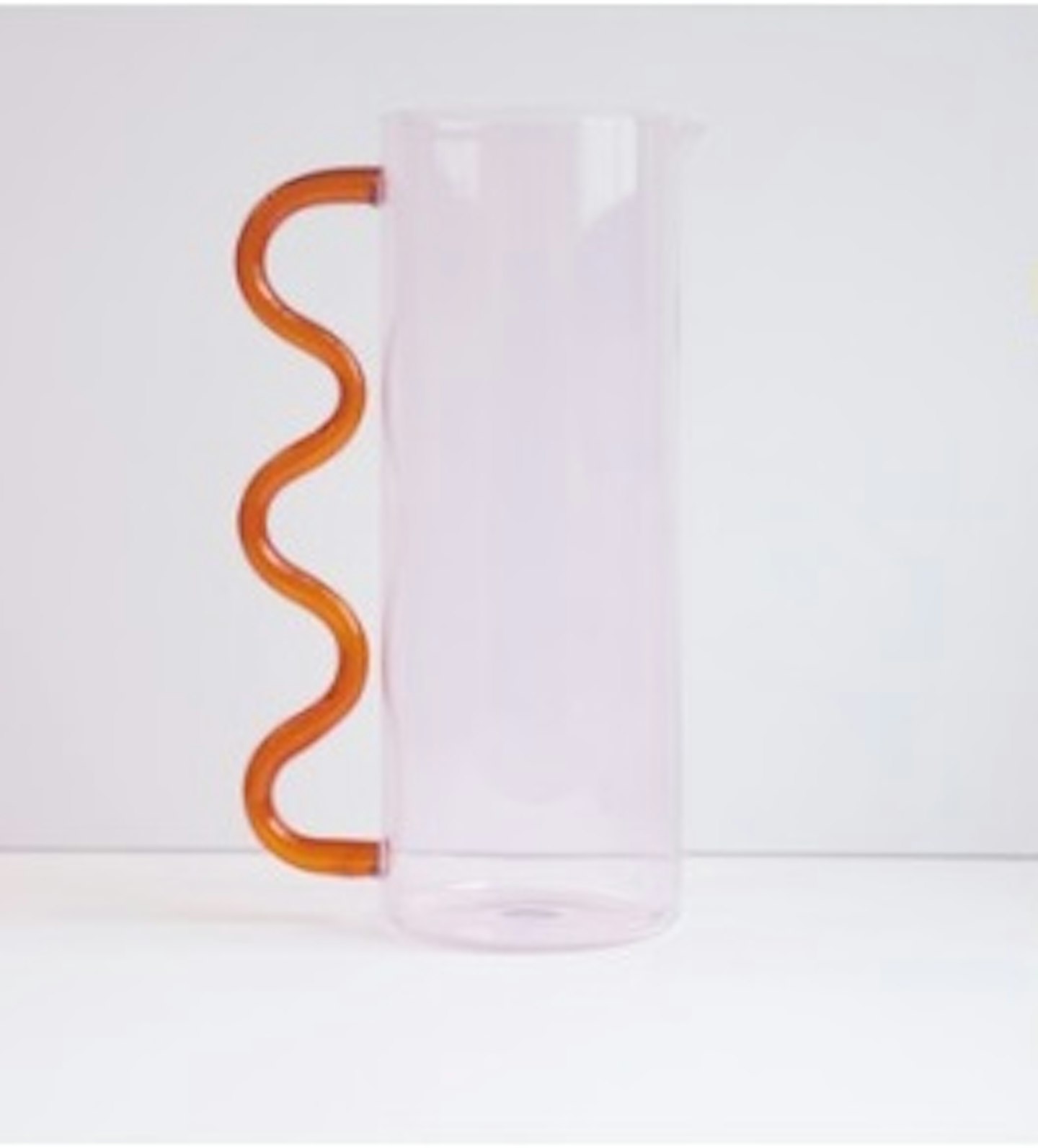 3 of 35
CREDIT: Sophie Lou Jacobsen
Wave pitcher by Sophie Lou Jacobsen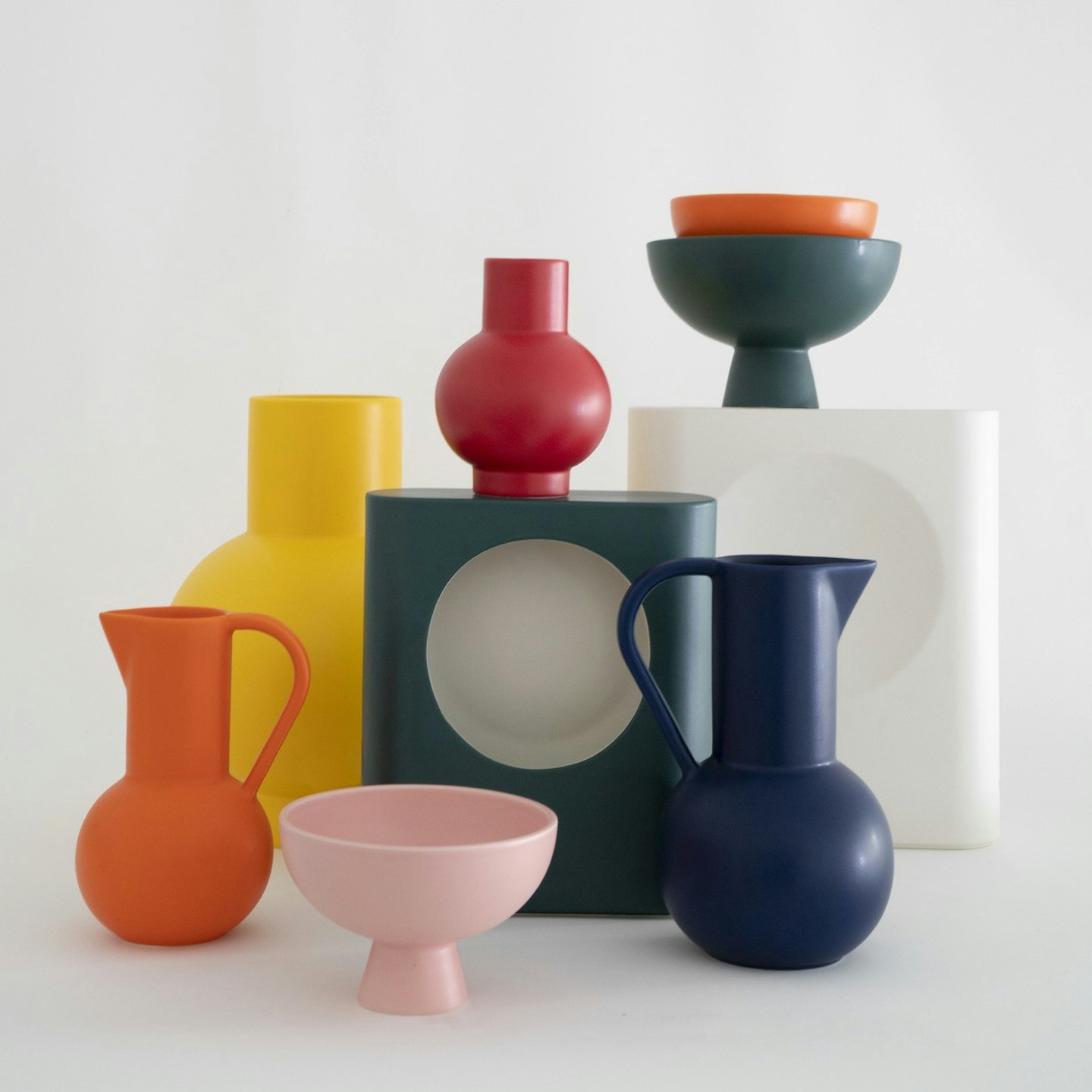 4 of 35
CREDIT: The Conran Shop
Raawii stoneware (The Conran Shop)
5 of 35
CREDIT: Anna + Nina
Anna + Nina candlesticks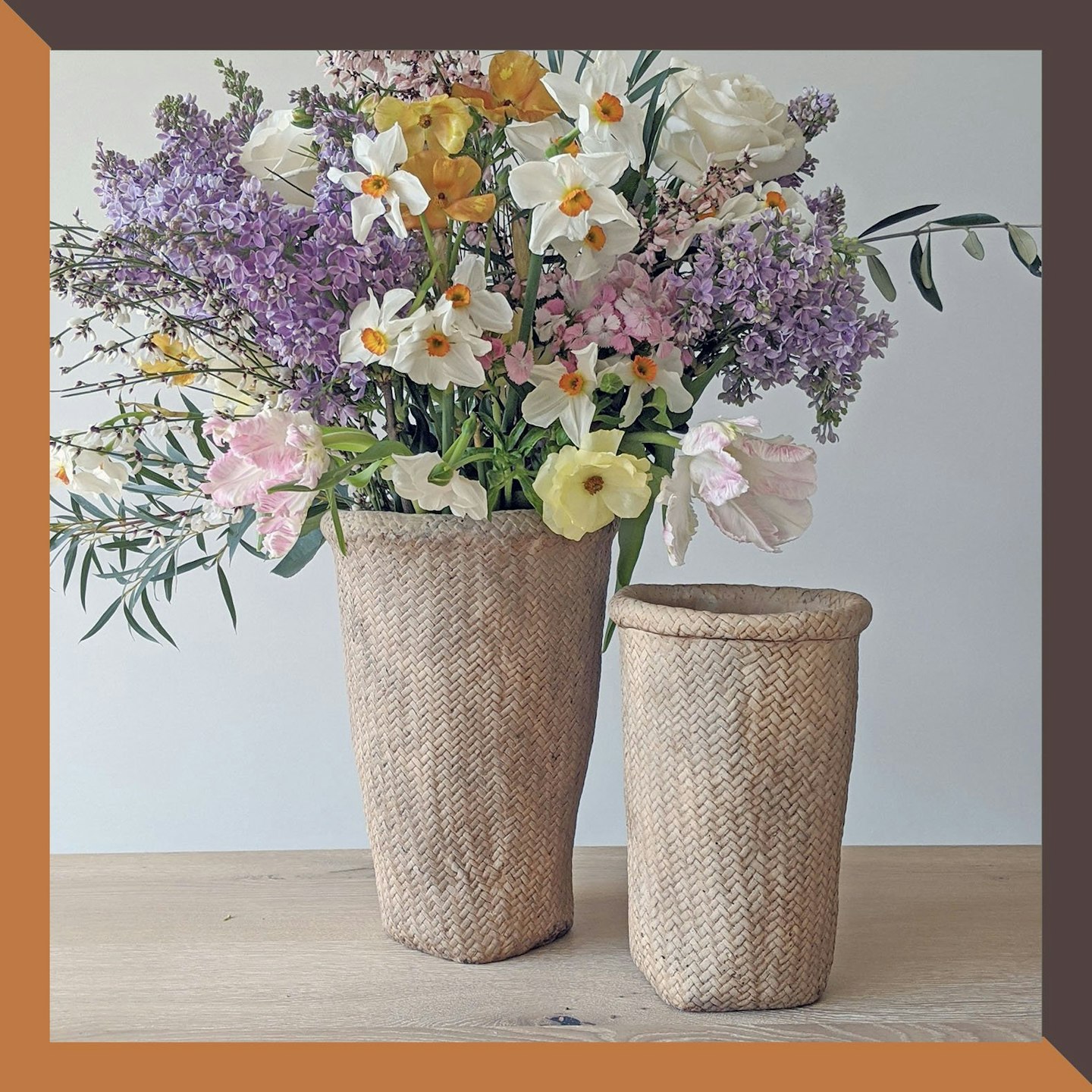 6 of 35
CREDIT: Host Home
Host Home rattan-effect vases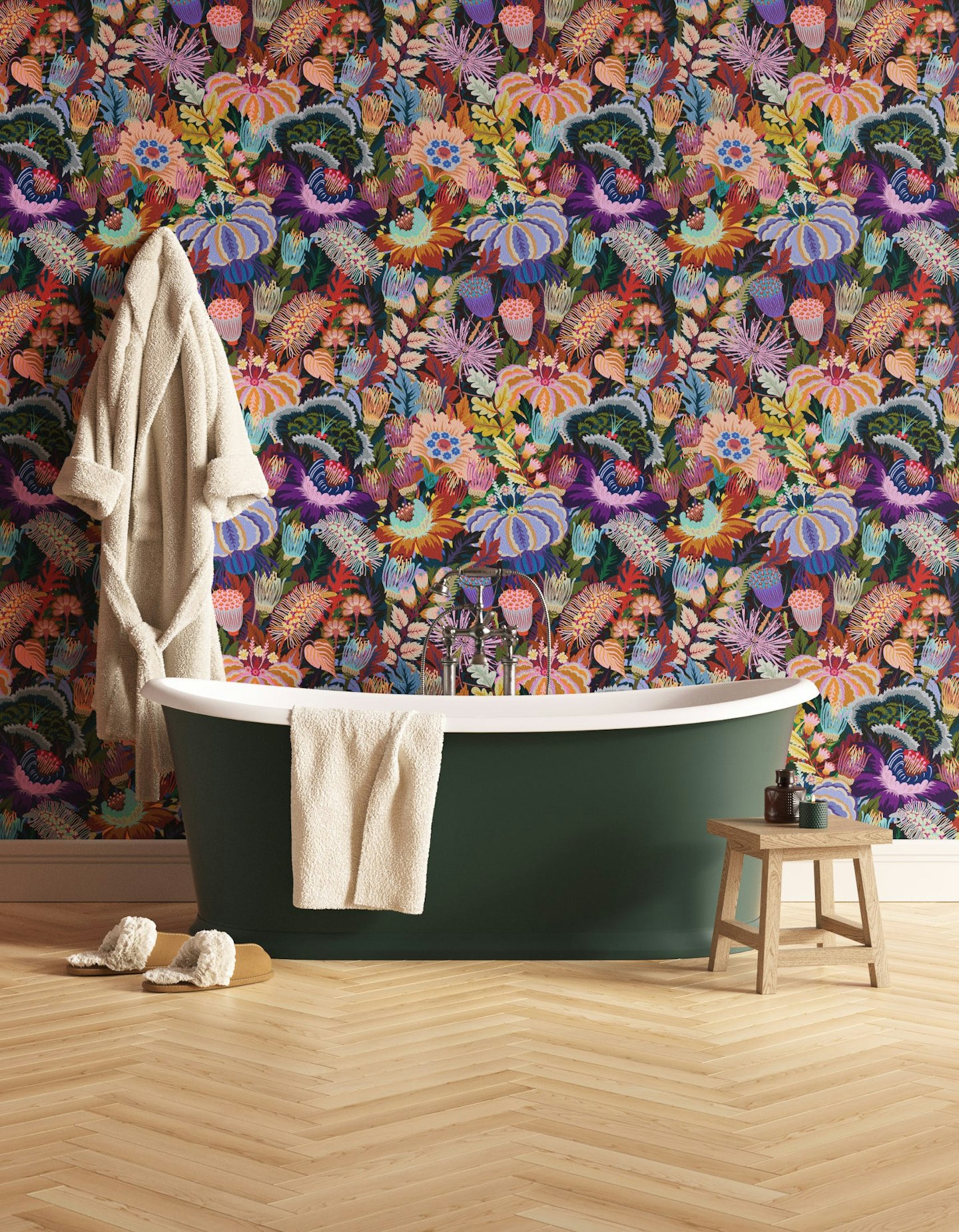 7 of 35
CREDIT: Lick Home
Mars Meadow; Lick Home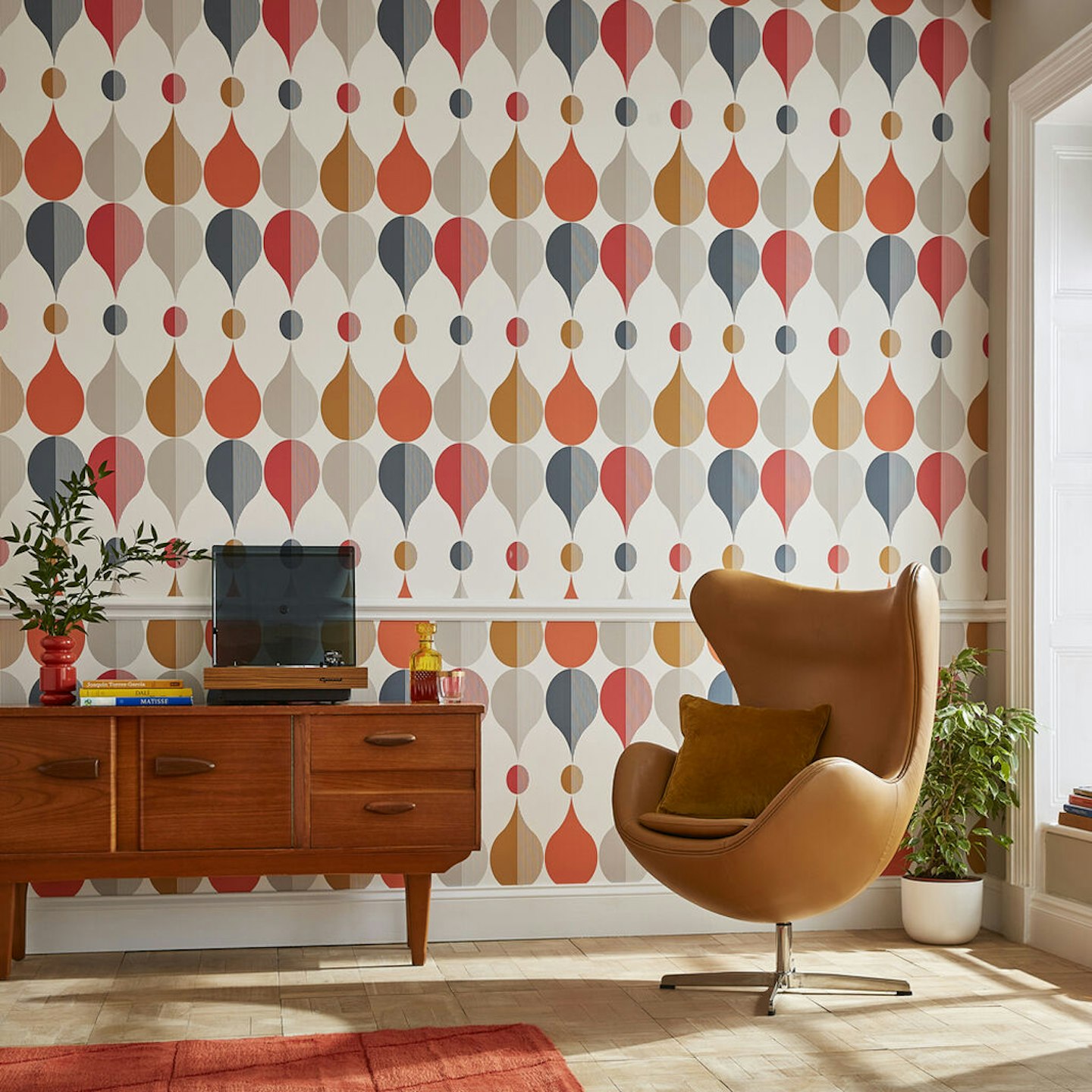 8 of 35
CREDIT: Graham and Brown
Graham and Brown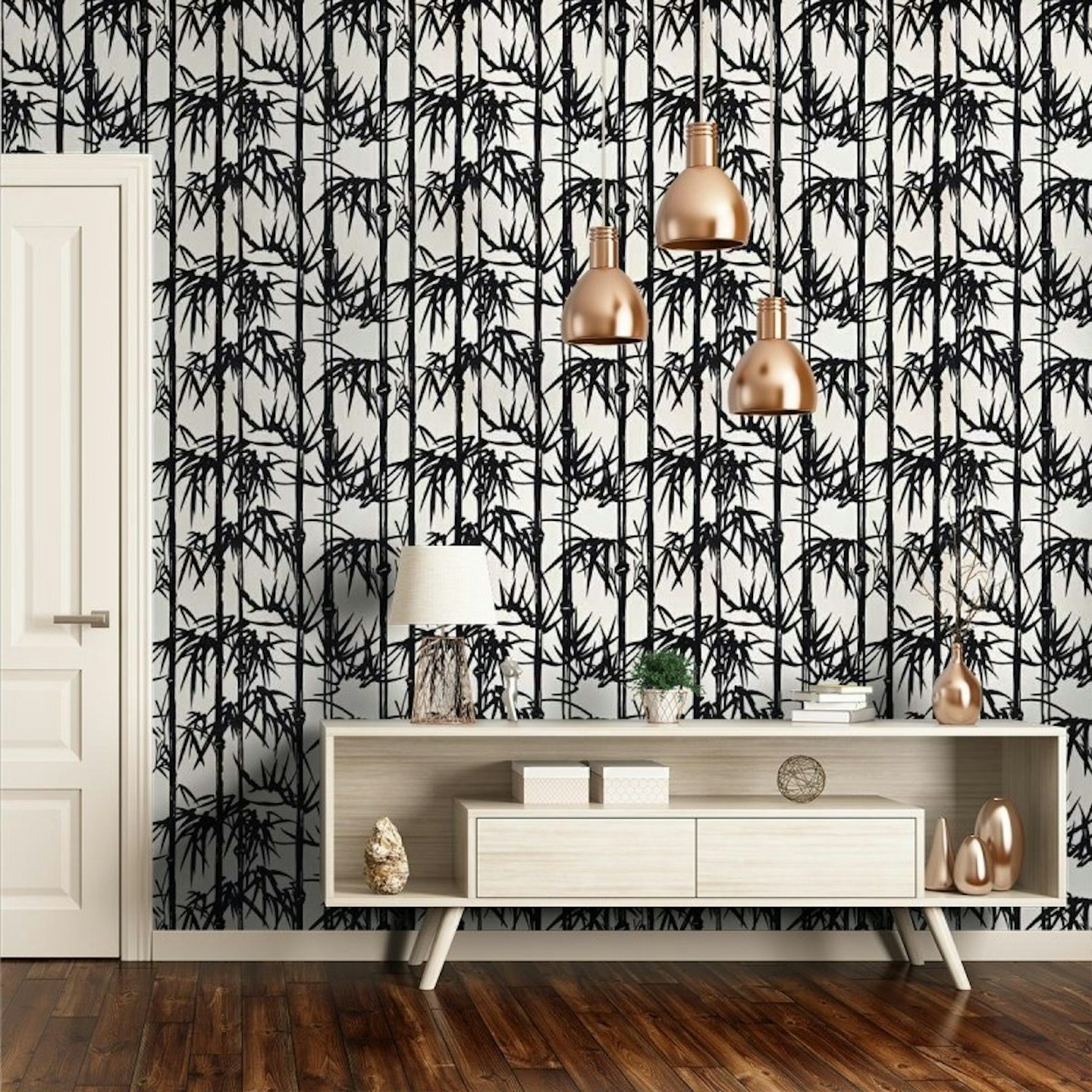 9 of 35
CREDIT: Farrow & Ball
Farrow & Ball Bamboo wallpaper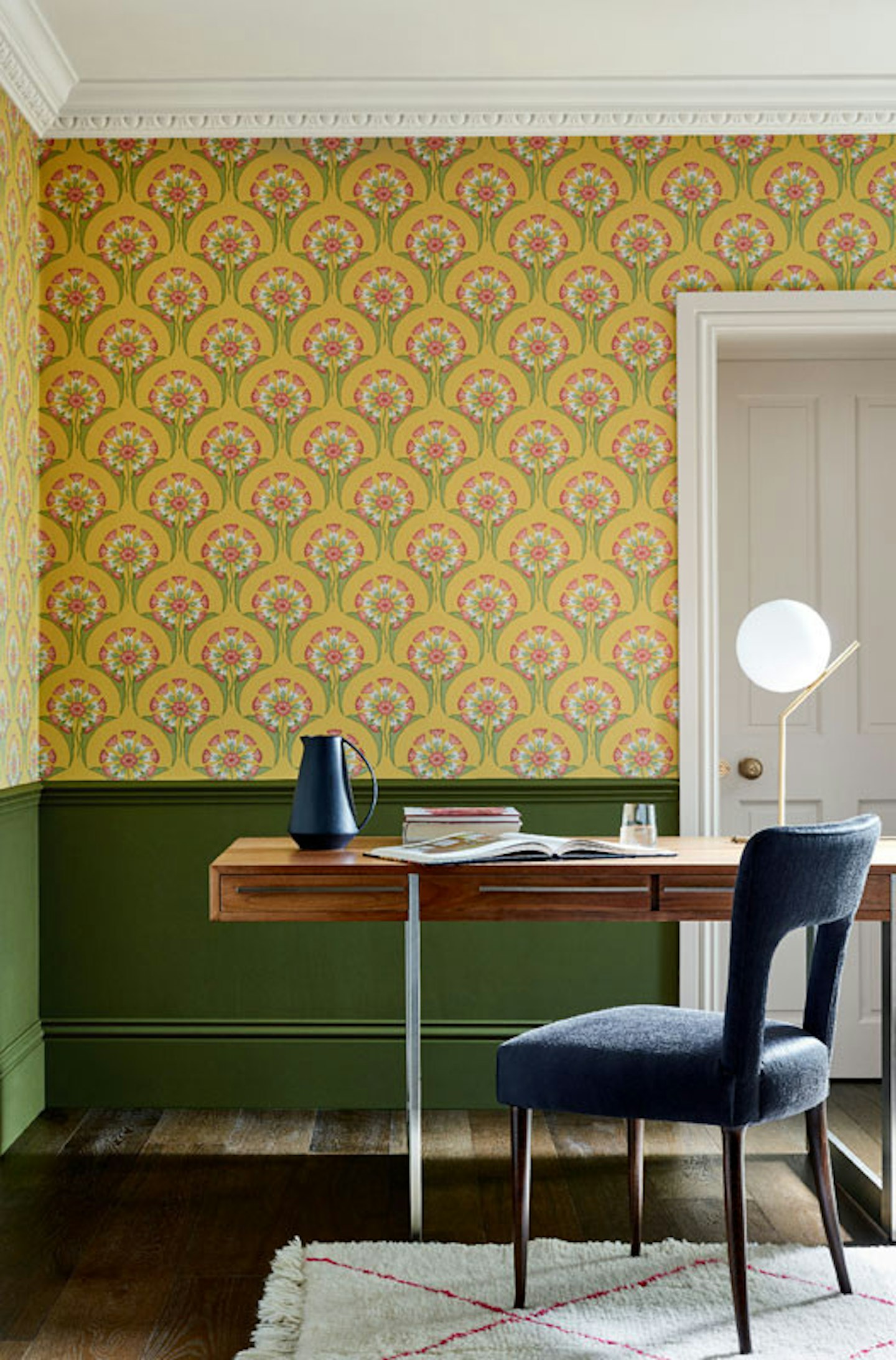 10 of 35
CREDIT: Little Greene
Little Greene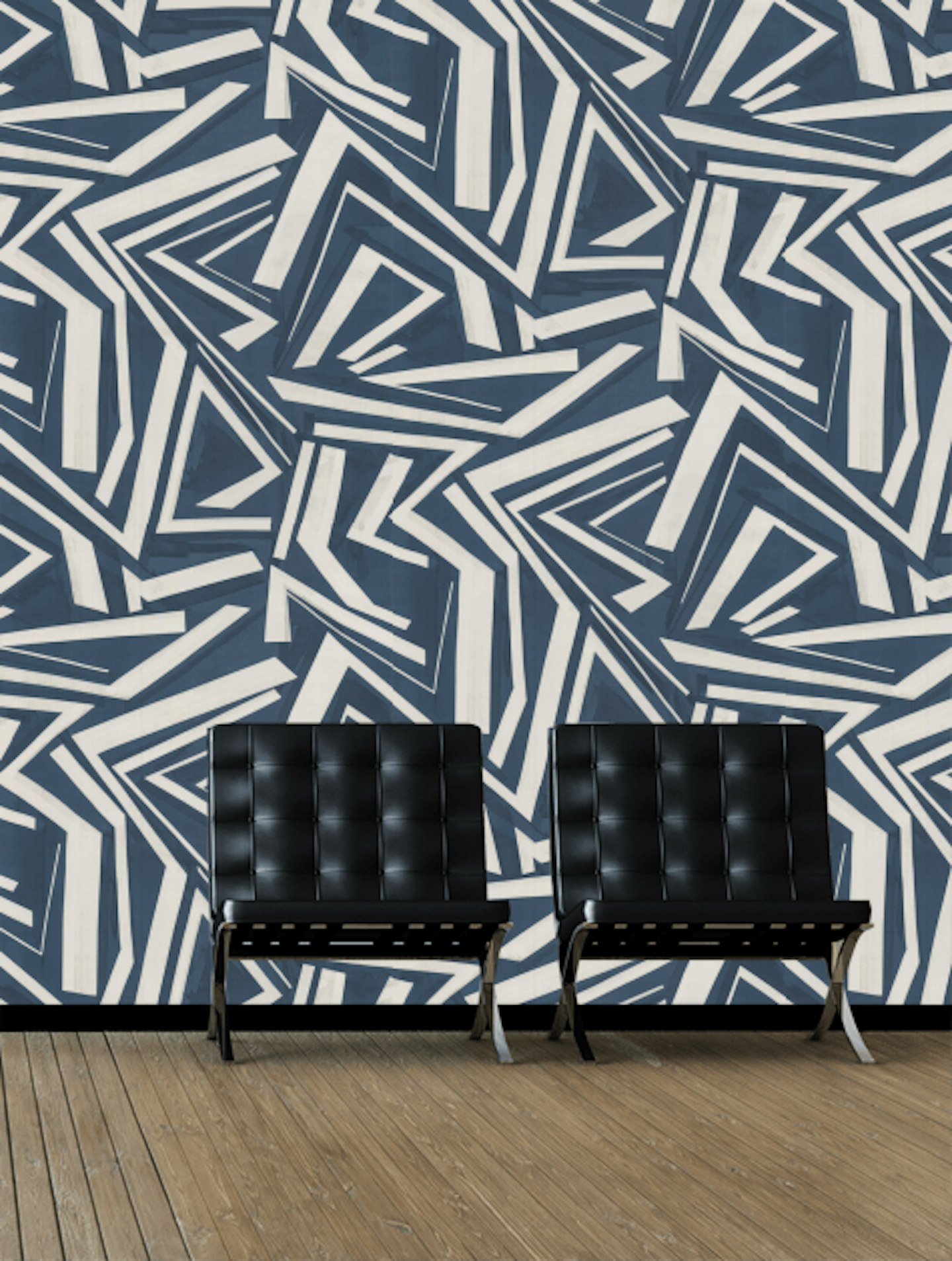 11 of 35
CREDIT: Harlequin
Harlequin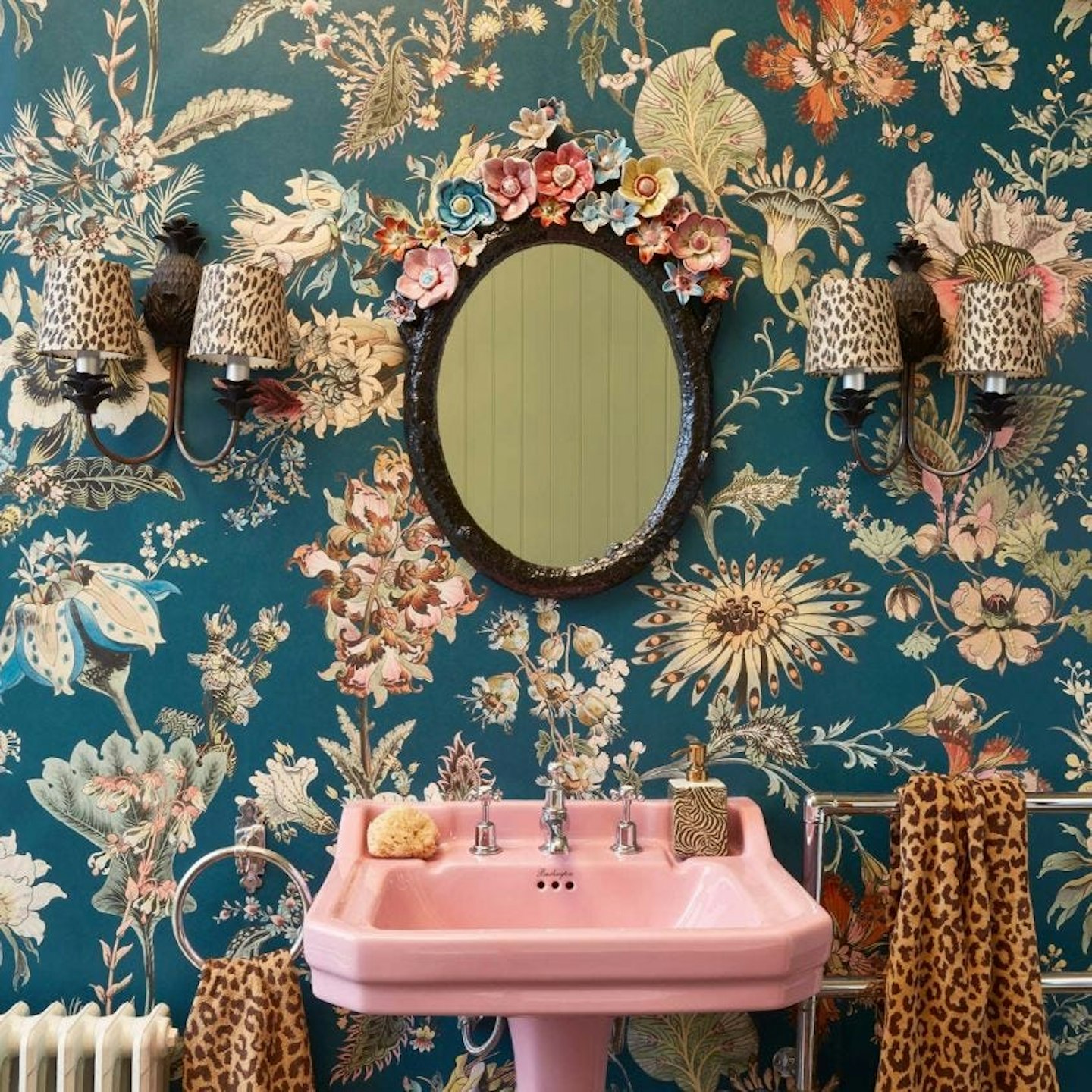 12 of 35
CREDIT: House of Hackney
House of Hackney, Flora Fantasia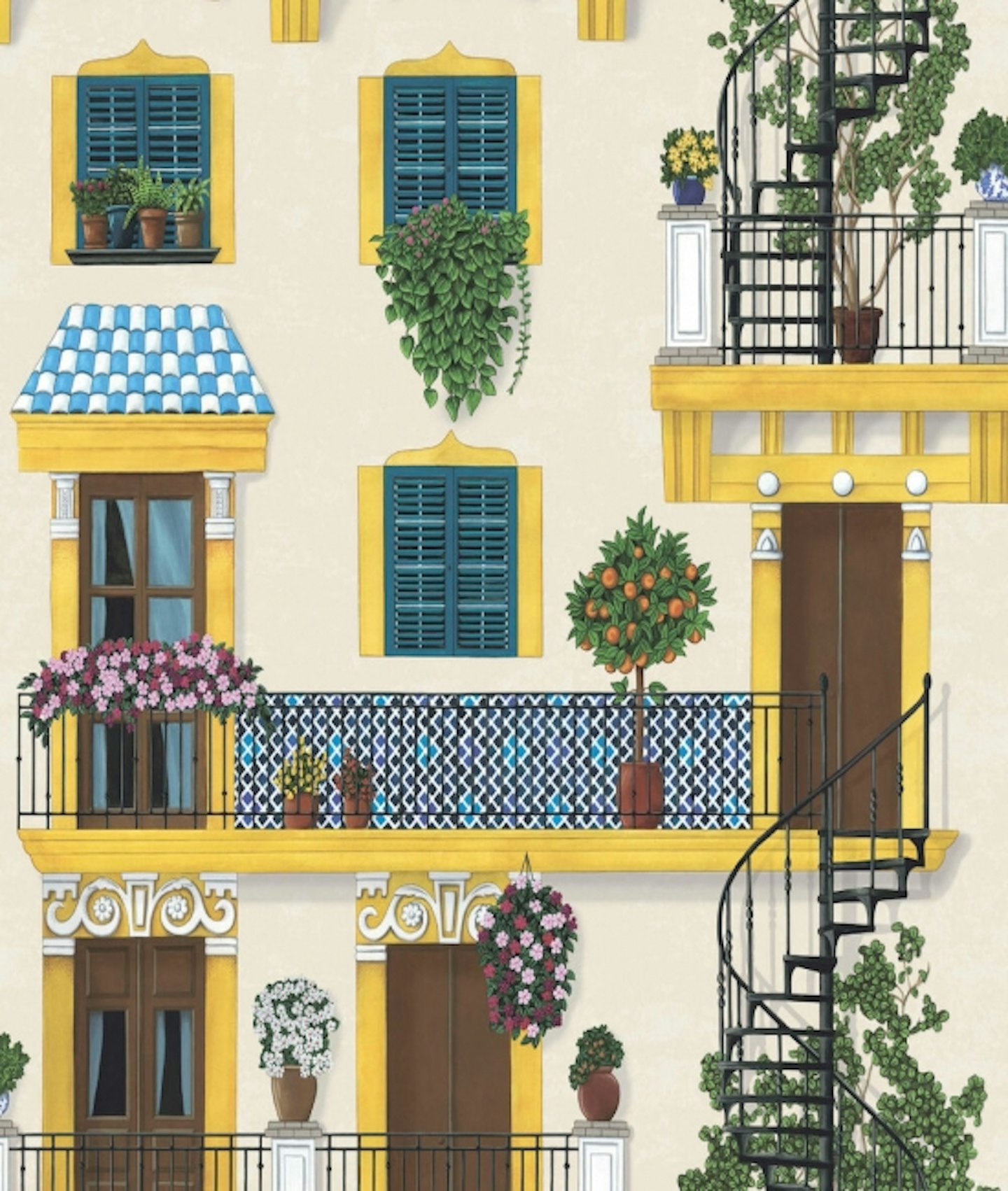 13 of 35
CREDIT: Cole & Son
Cole & Son, Alfaro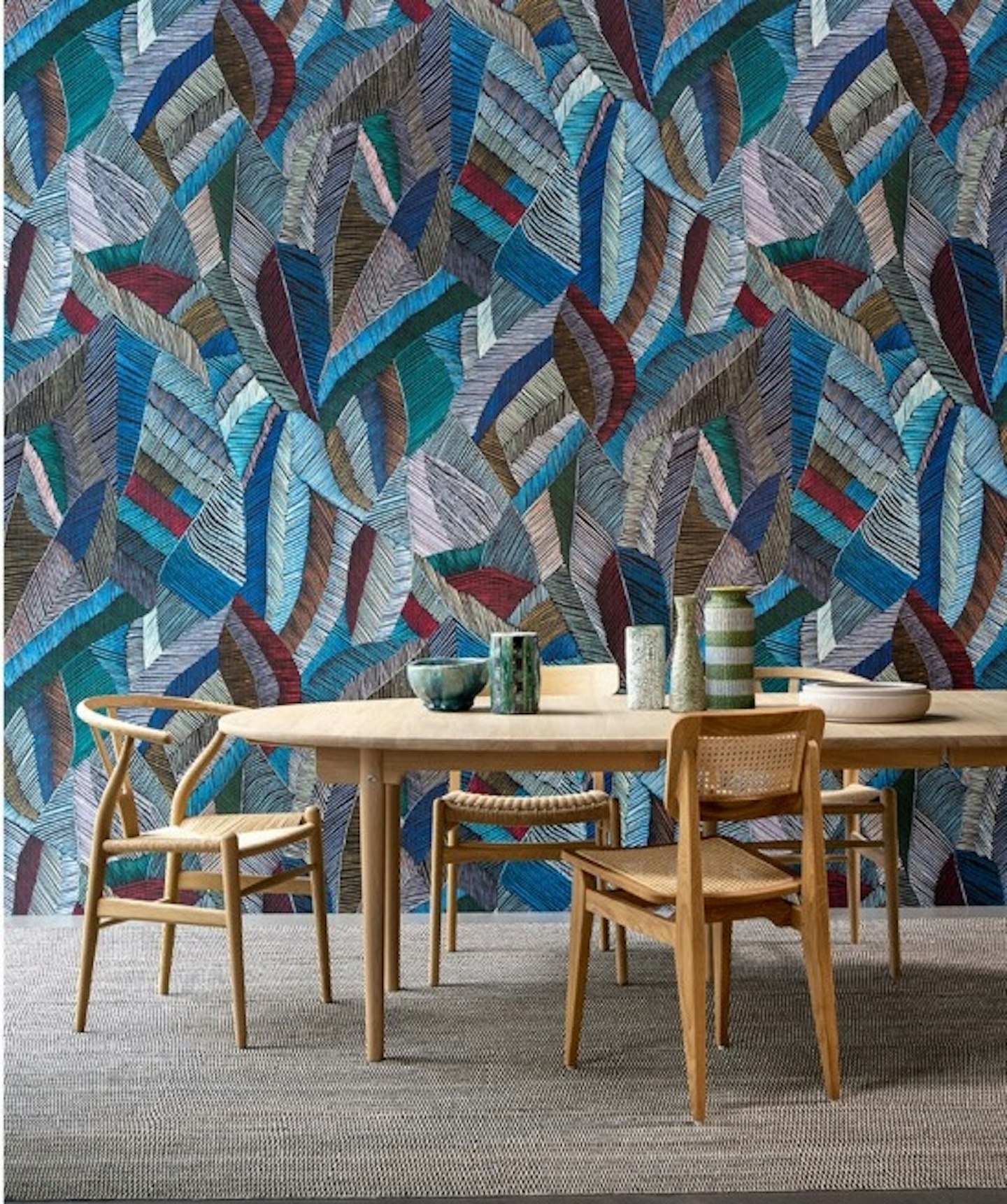 14 of 35
CREDIT: Arte
Arte, Les Tricots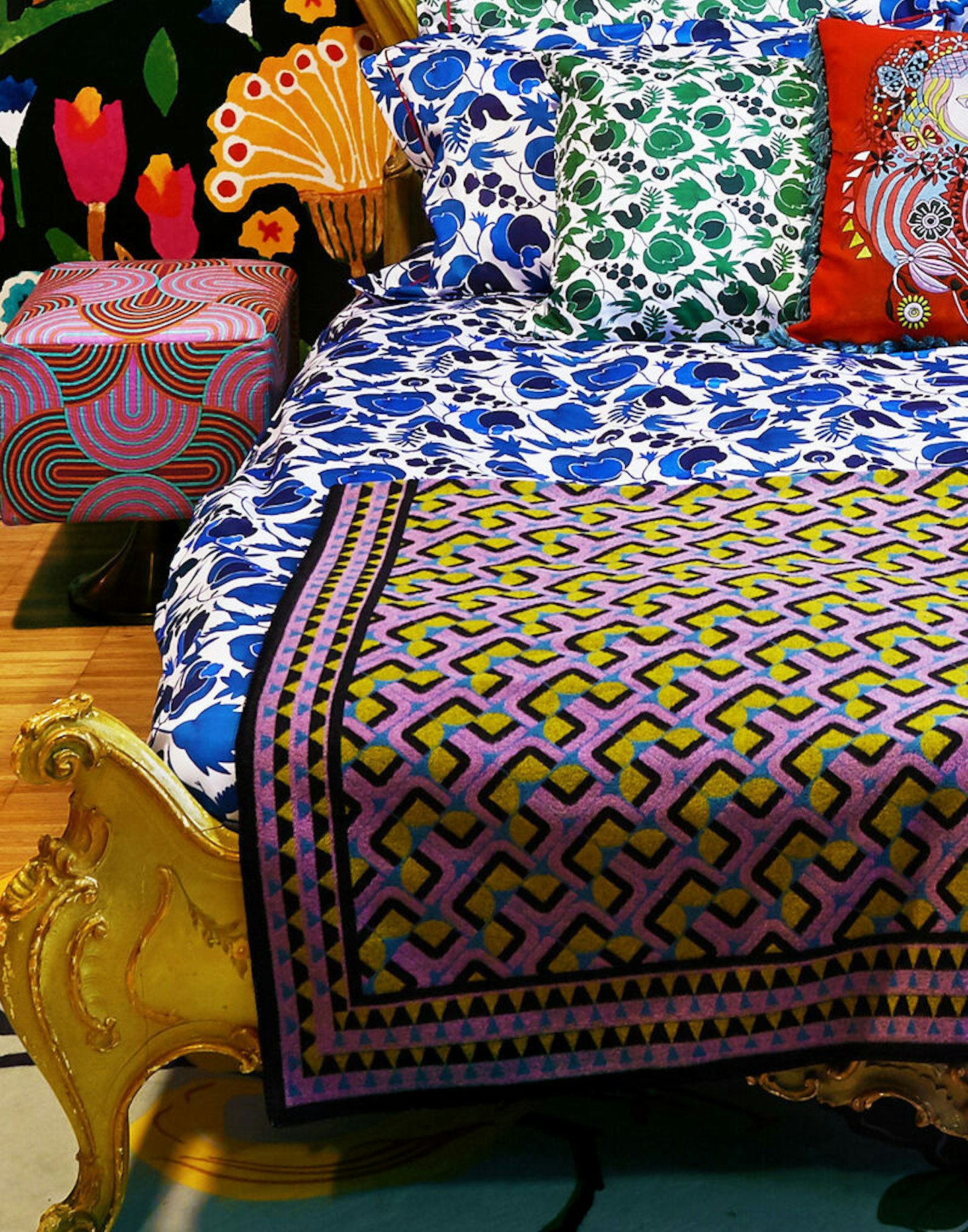 15 of 35
CREDIT: La DoubleJ
La DoubleJ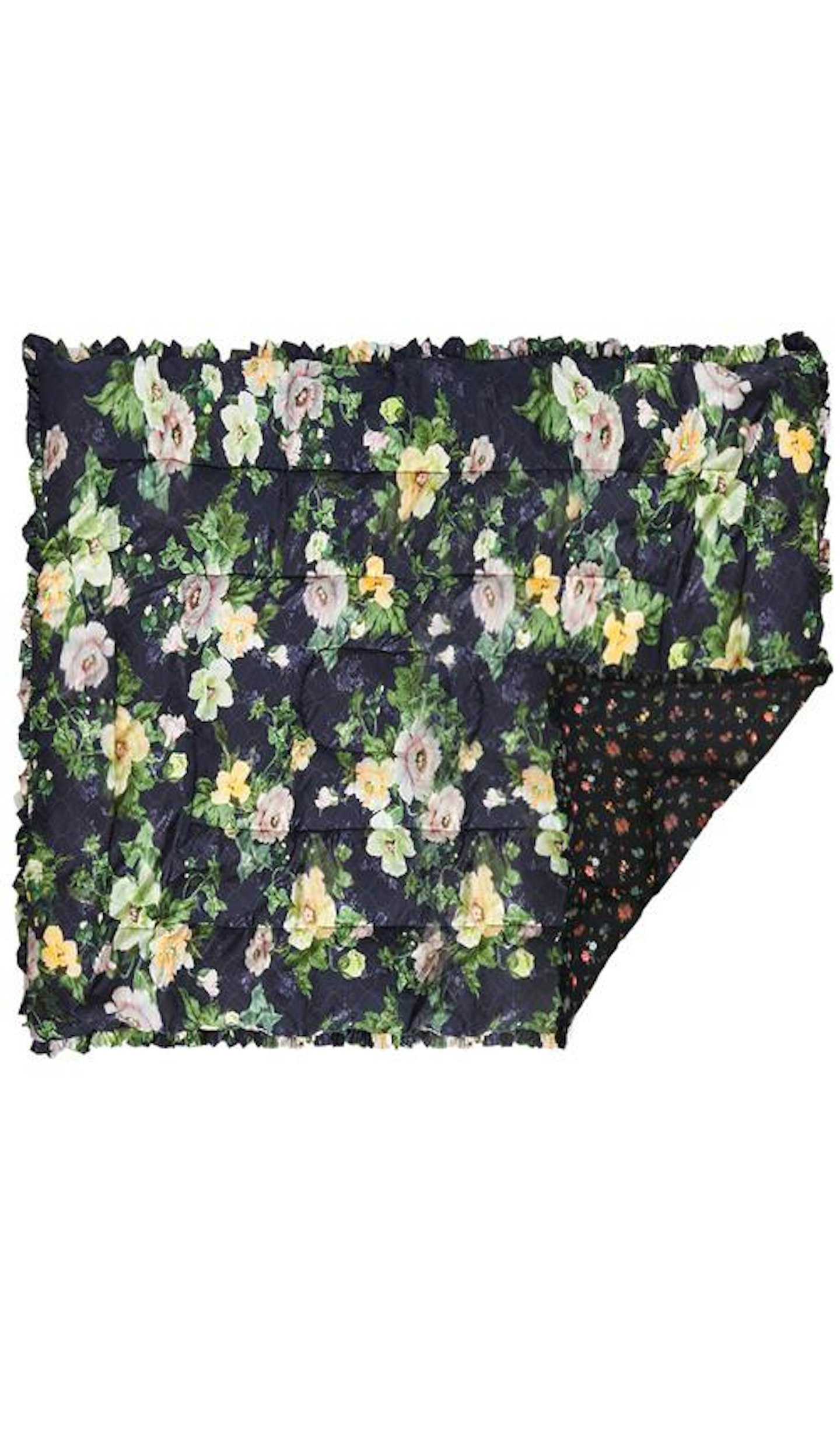 16 of 35
CREDIT: Thornton Bregazzi
Preen by Thornton Bregazzi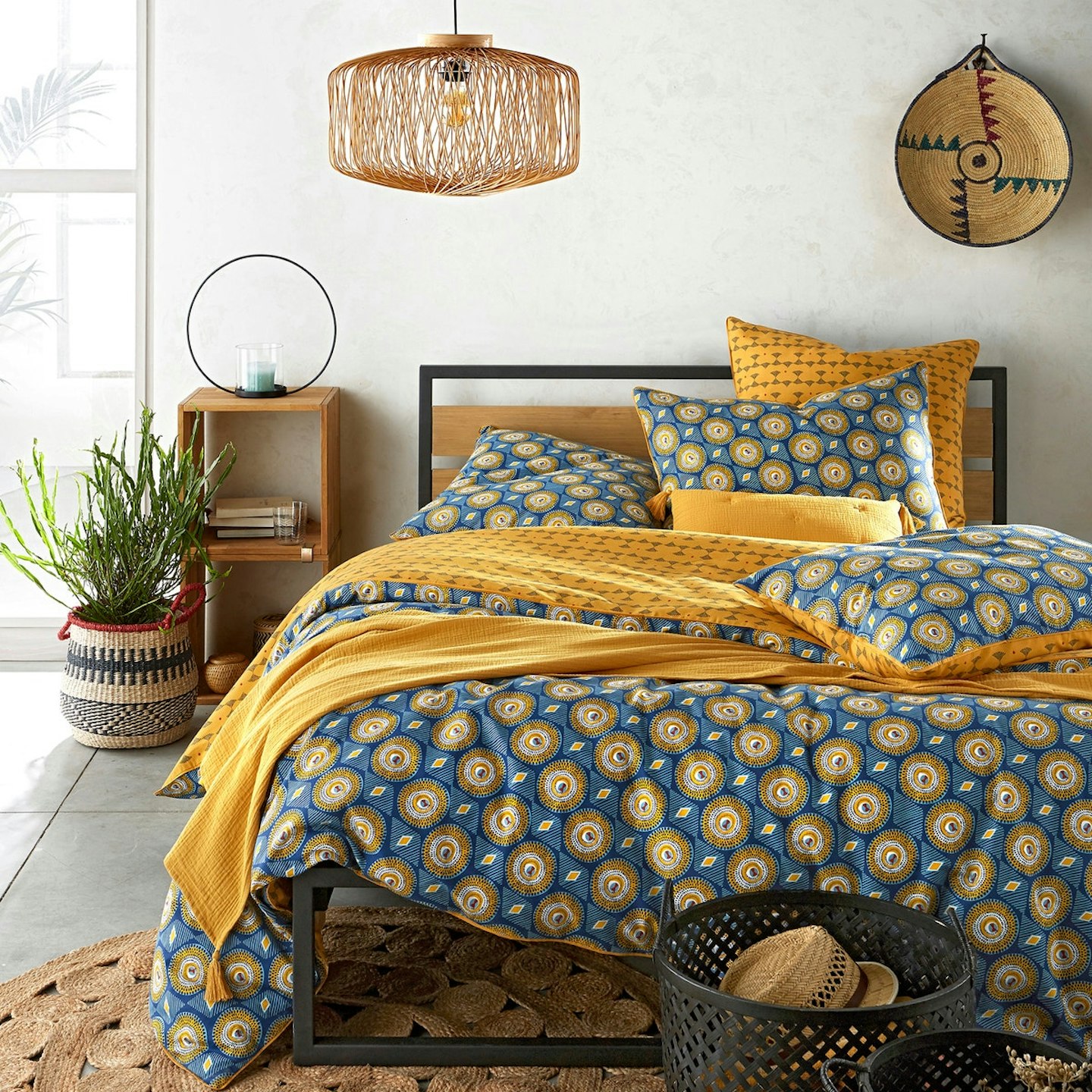 17 of 35
CREDIT: La Redoute
La Redoute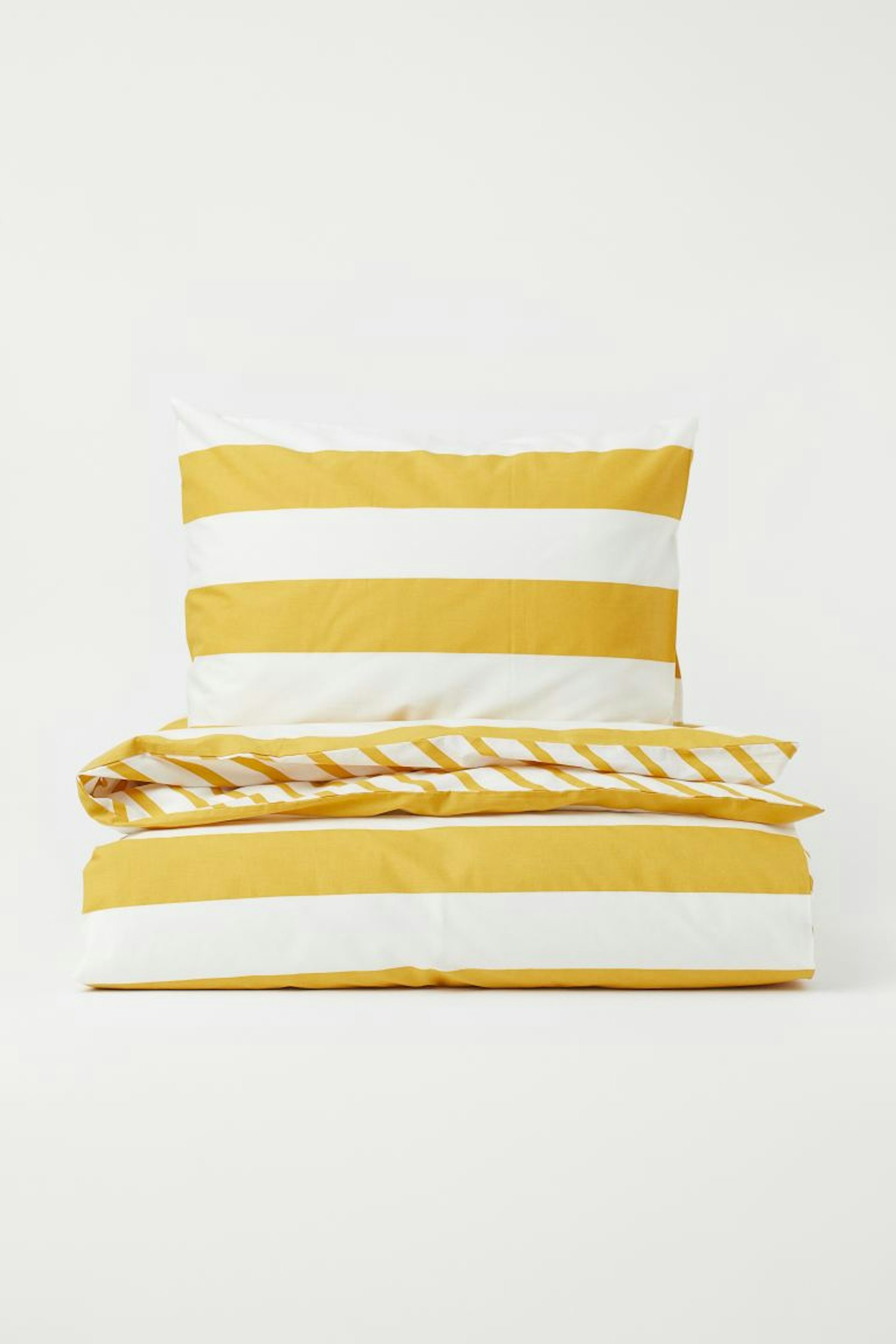 18 of 35
CREDIT: HM Home
HM Home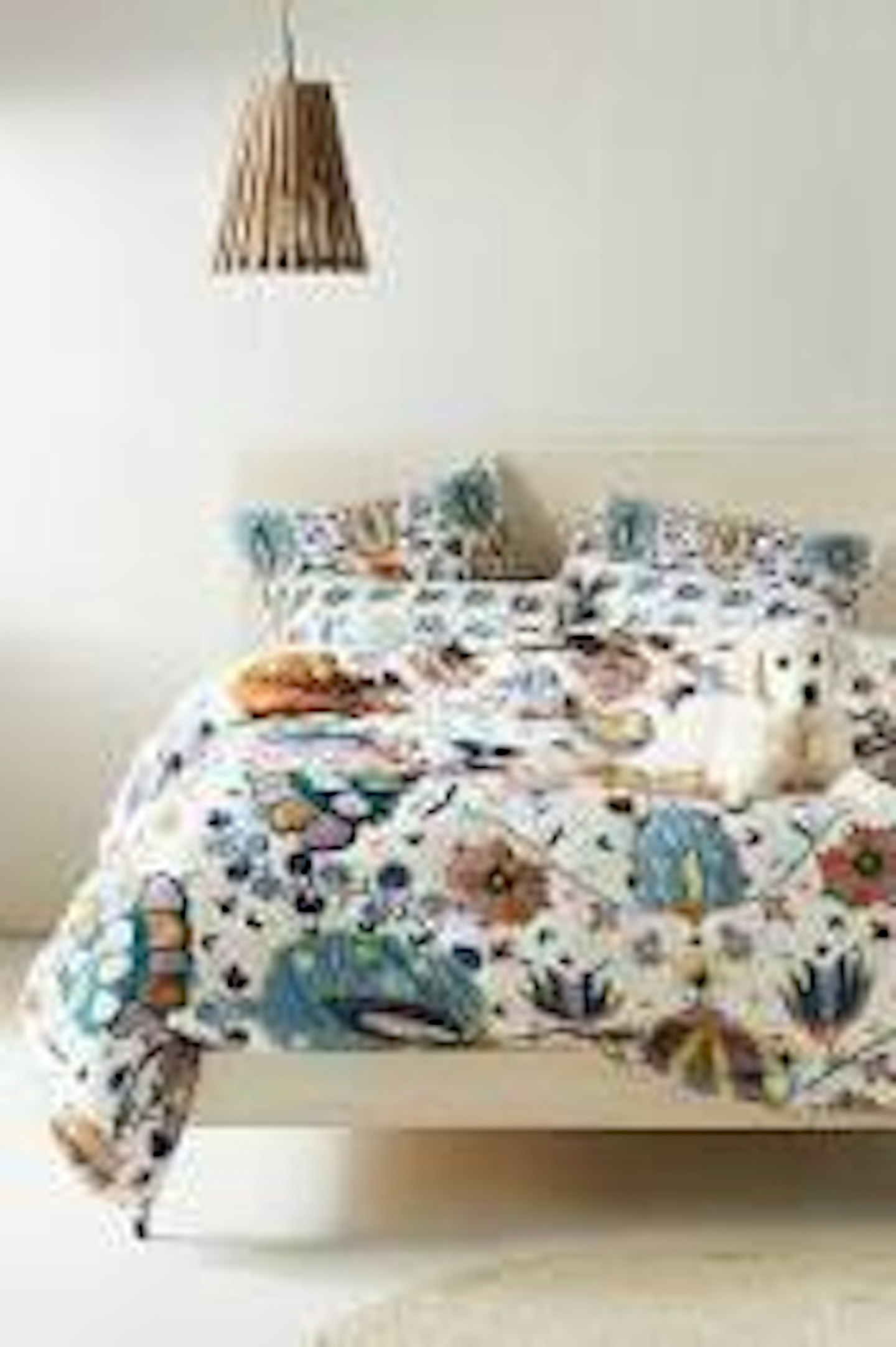 19 of 35
CREDIT: Anthropologie
Anthropologie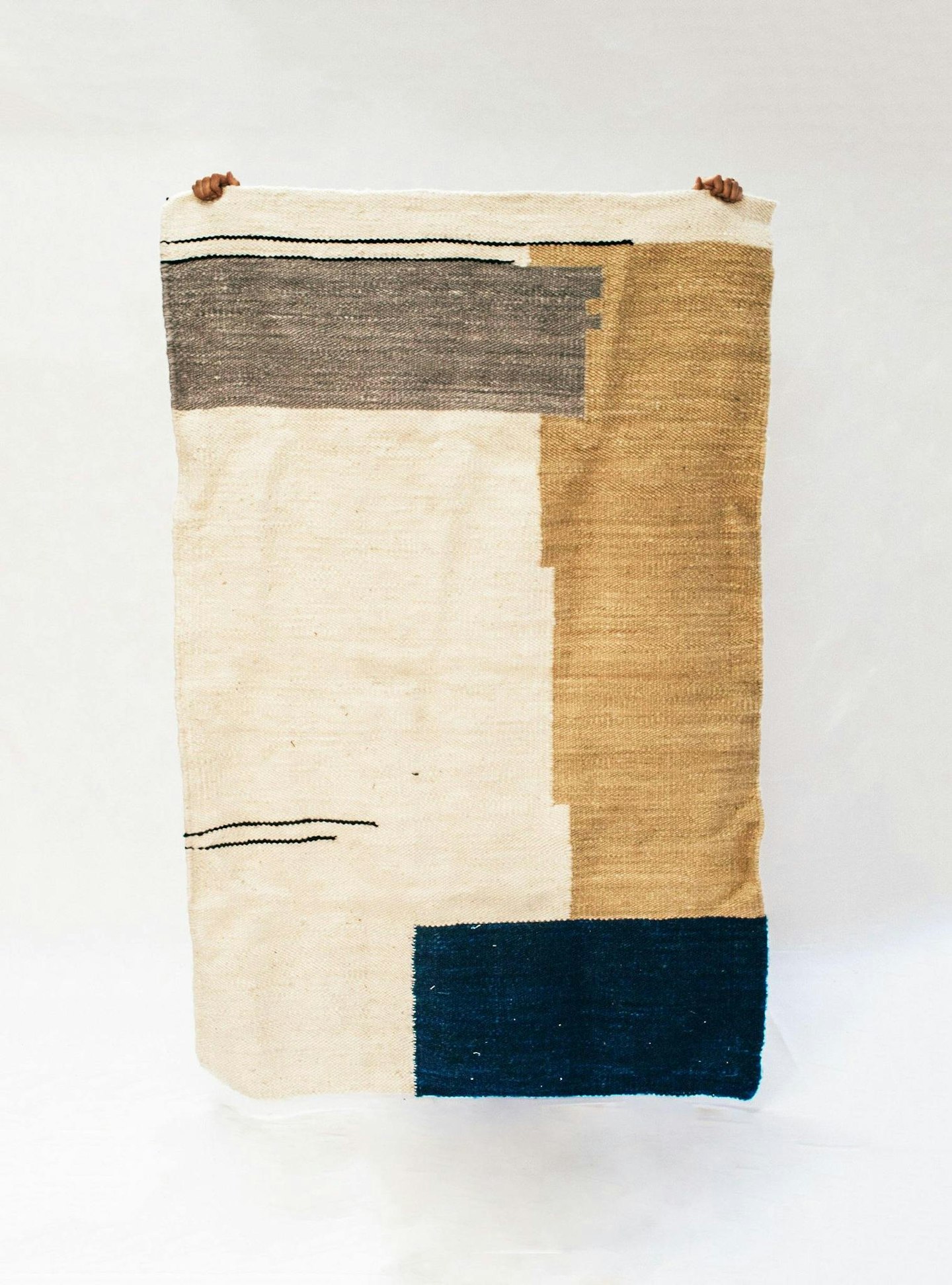 20 of 35
CREDIT: Hadeda
Hadeda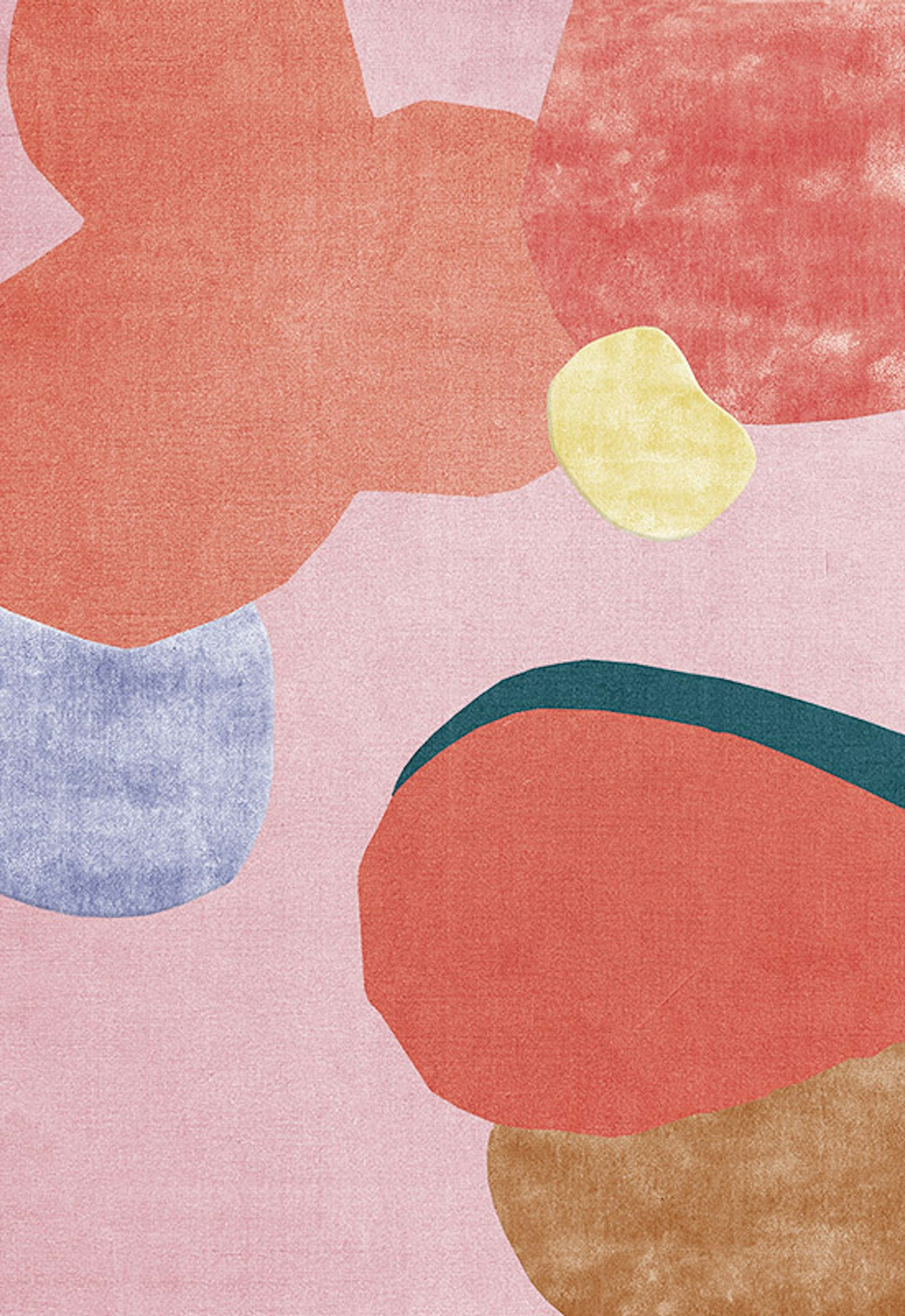 21 of 35
CREDIT: Layered Interior
Flower Field Wool Rug by Layered Interior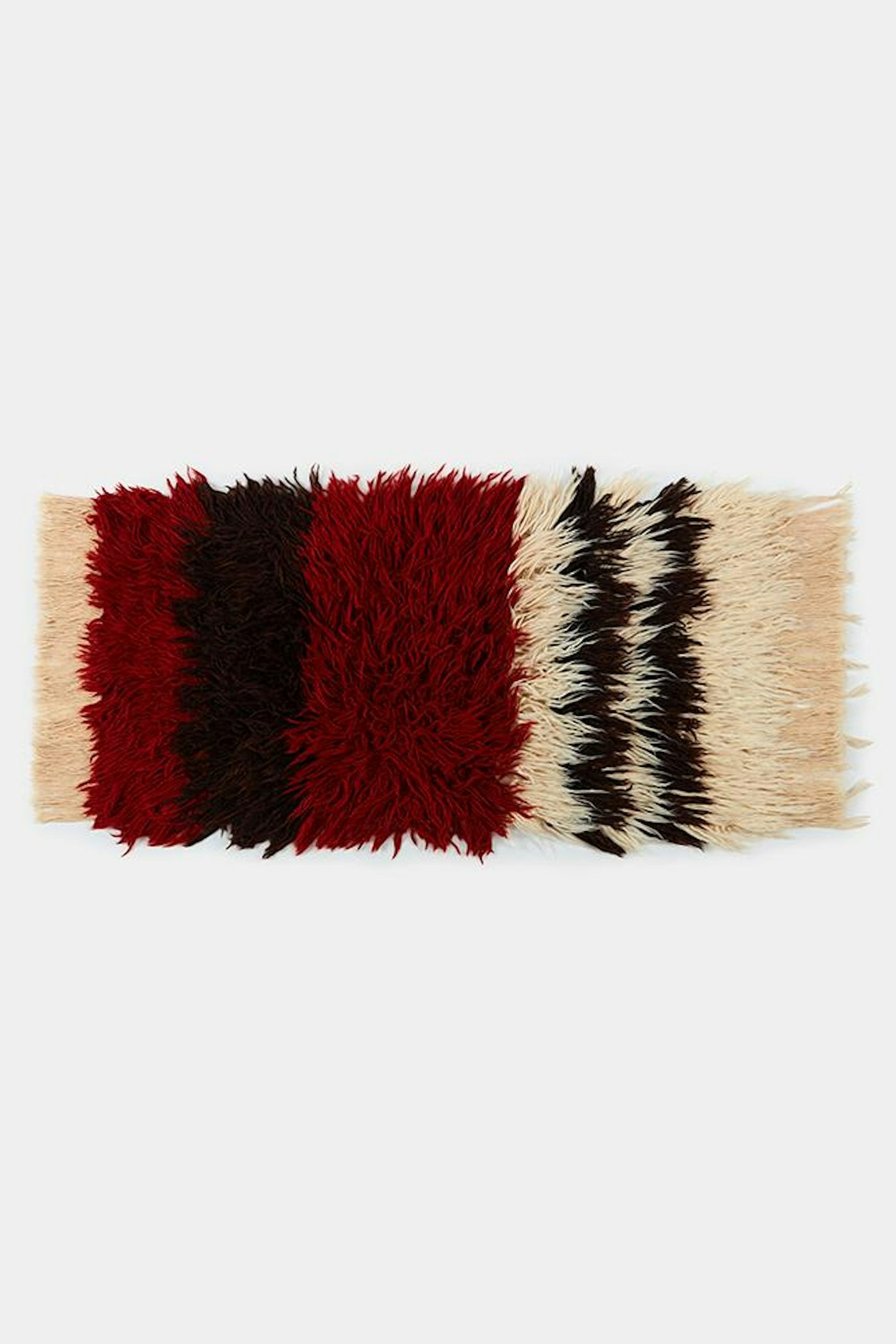 22 of 35
CREDIT: Colville
Turkish Rug by Colville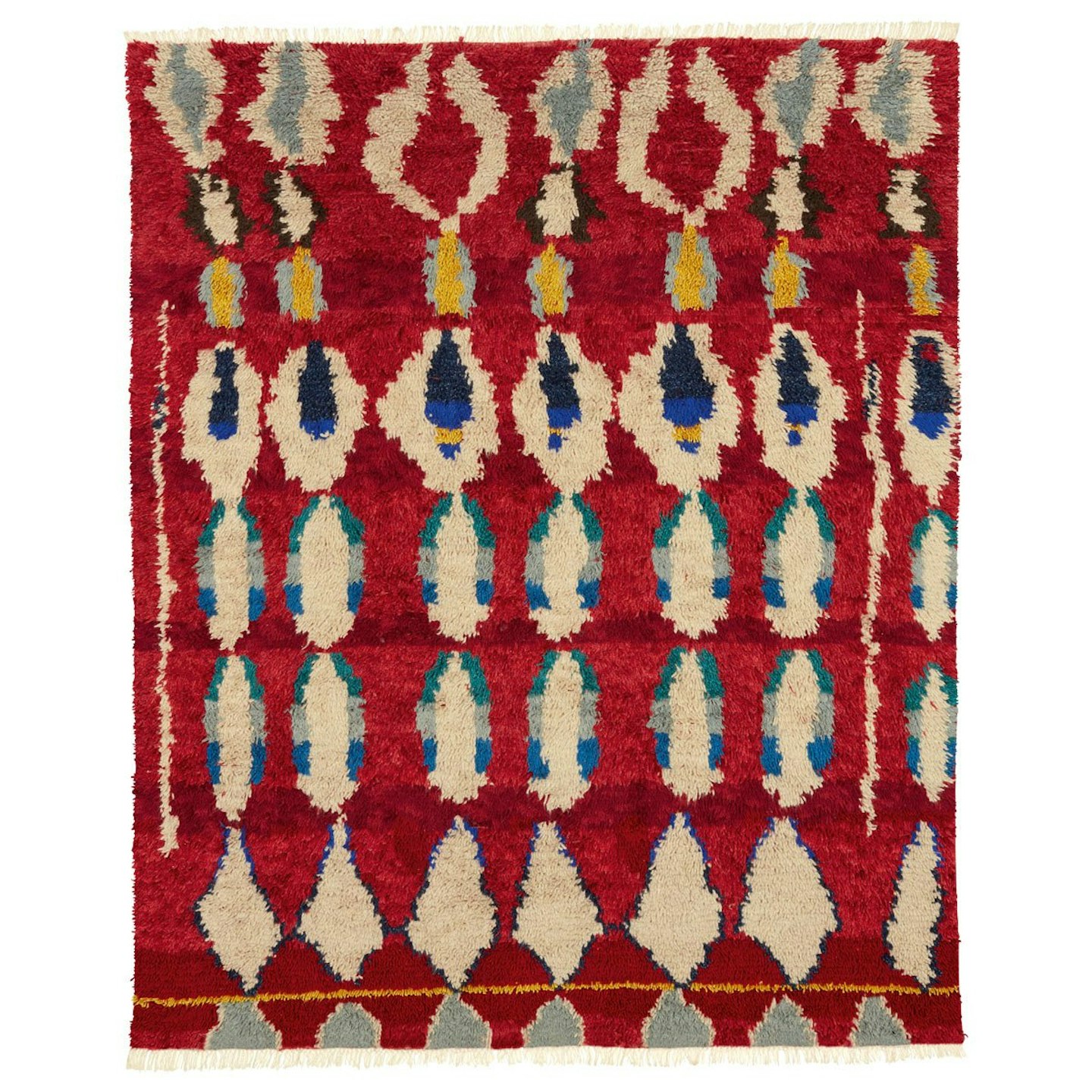 23 of 35
CREDIT: Oka
Melaka Rug by Oka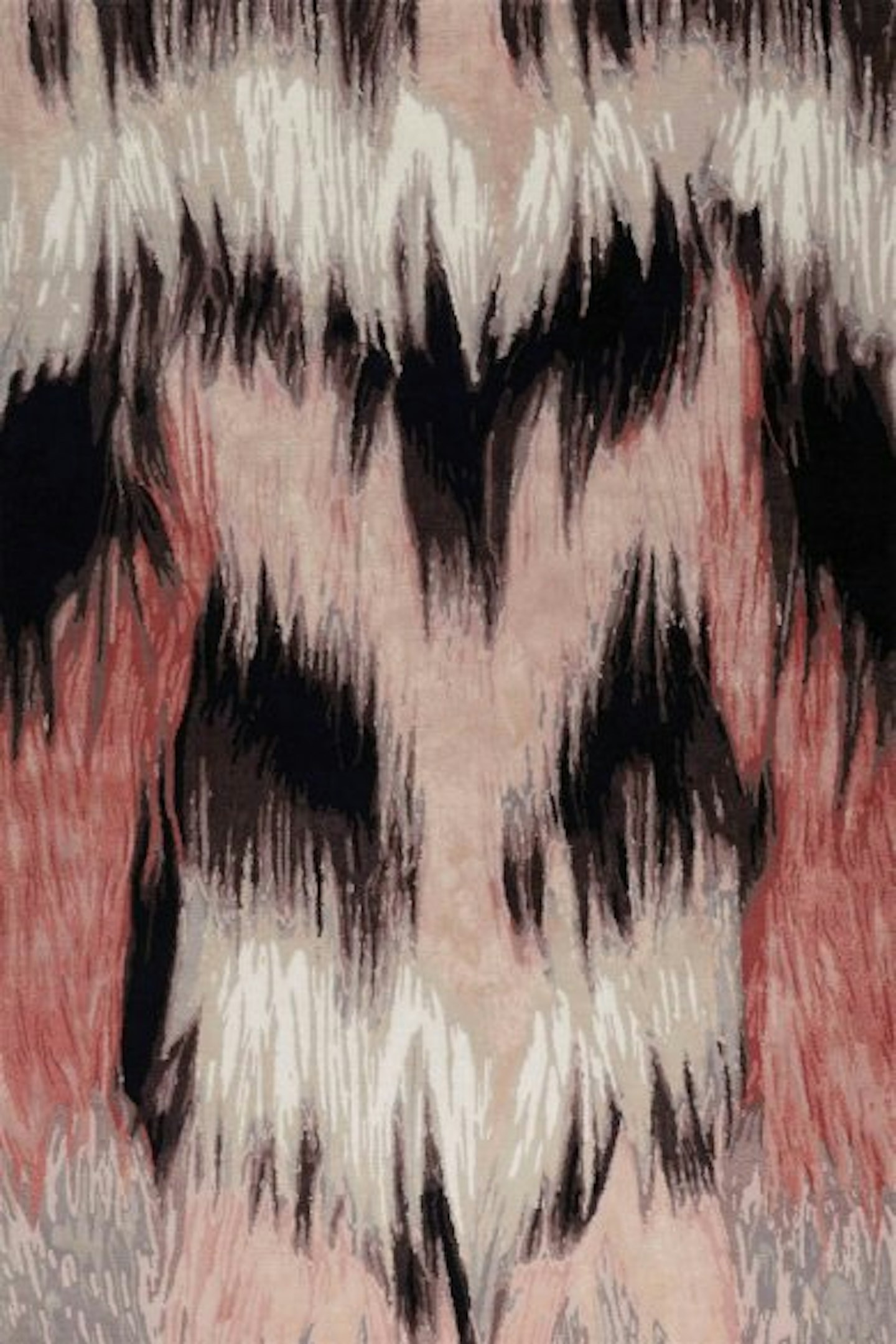 24 of 35
CREDIT: The Rug Company
Daphne Rodarte by The Rug Company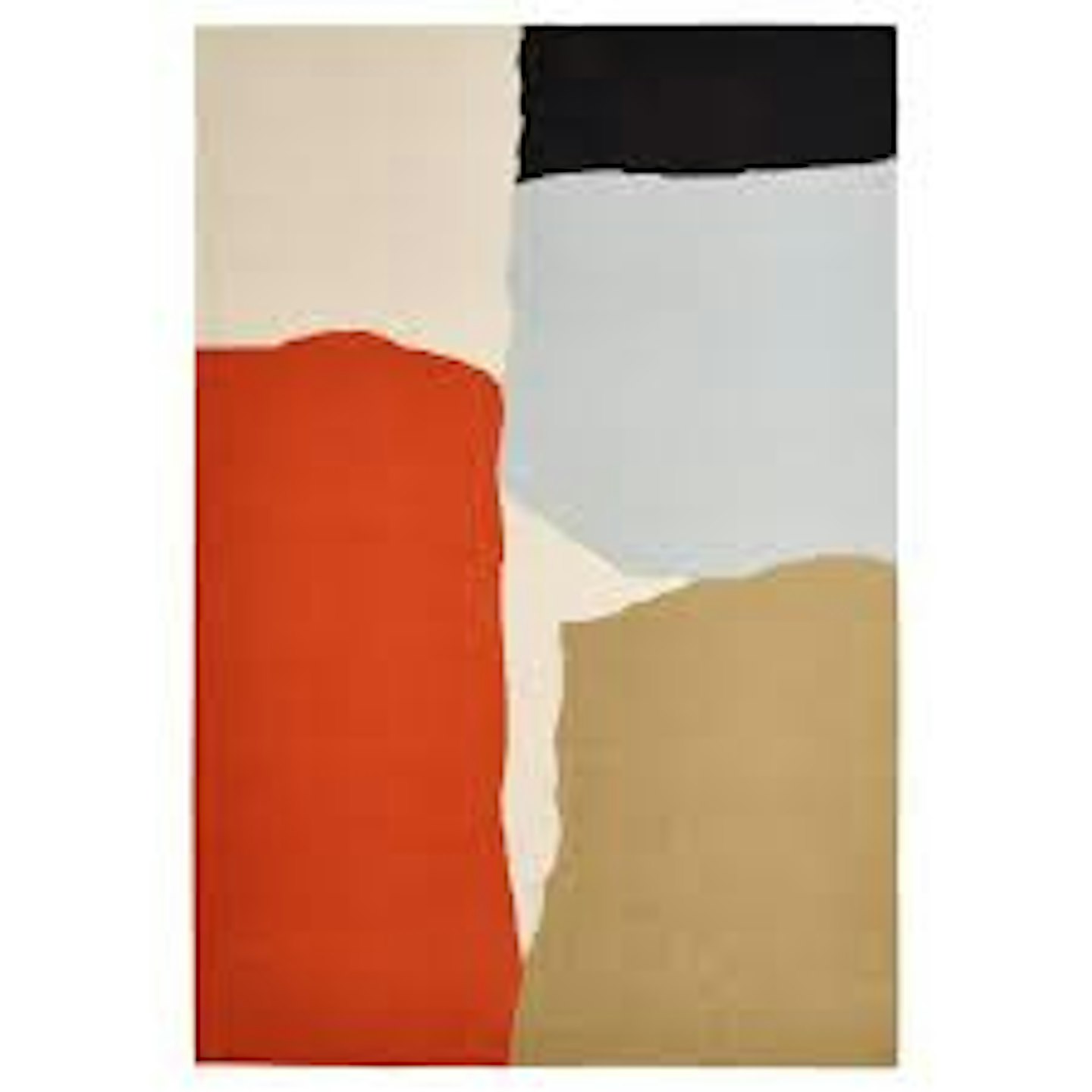 25 of 35
CREDIT: Ikea
Tvingstrup by Ikea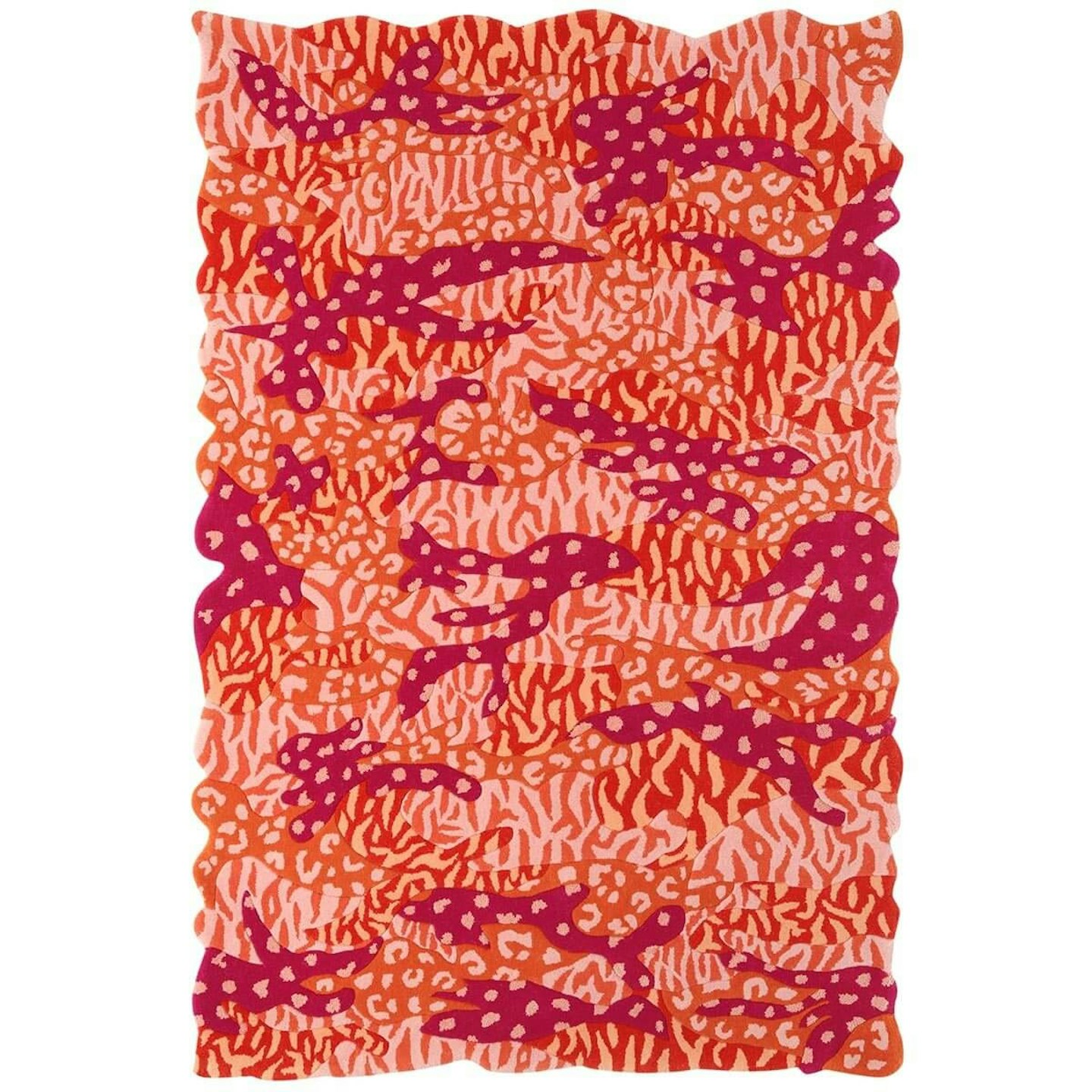 26 of 35
CREDIT: Safomasi
Orange Big Cat Camo Rug by Safomasi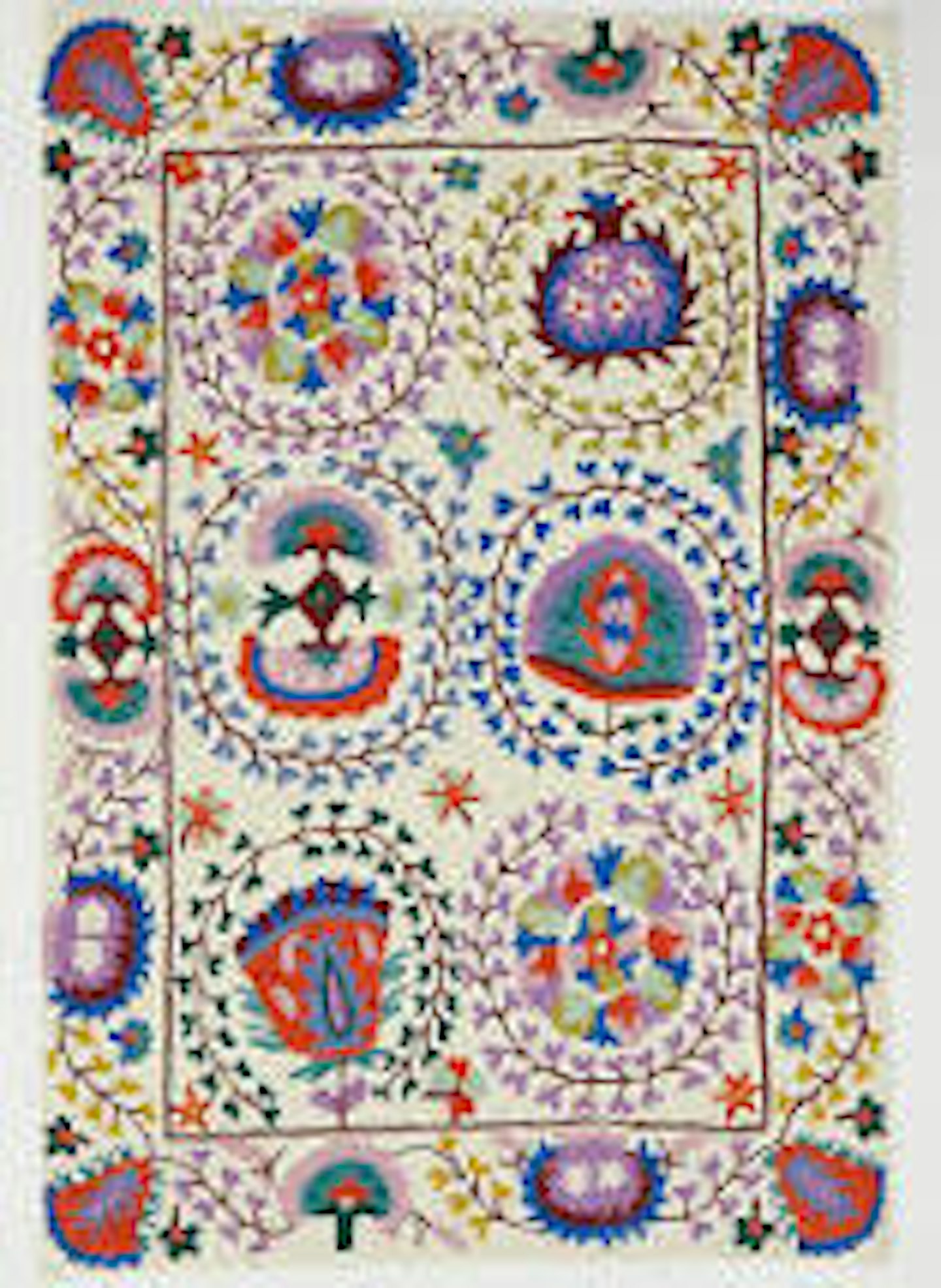 27 of 35
CREDIT: Anthropologie
Delissa Crewel Rug by Anthropologie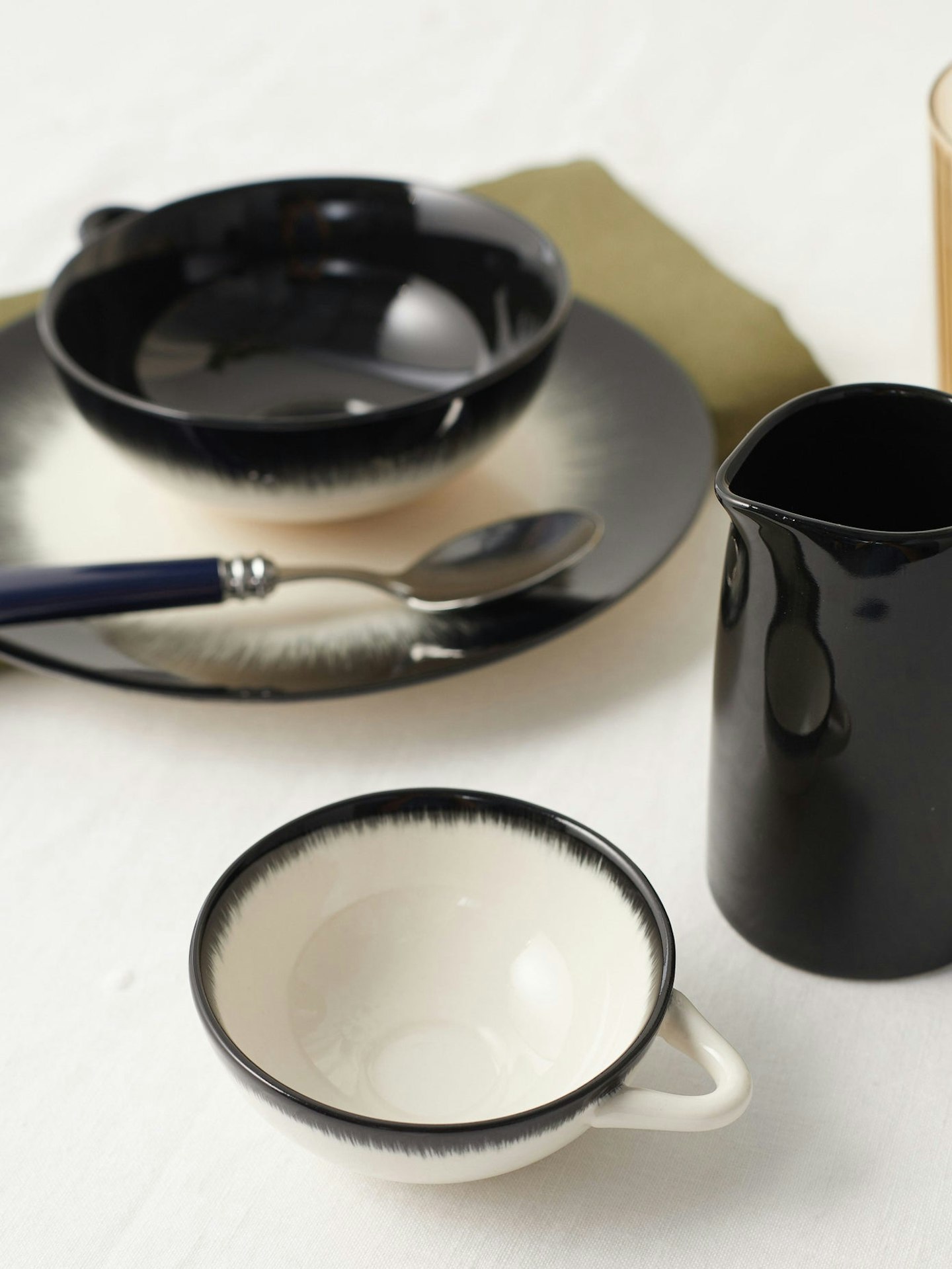 28 of 35
CREDIT: Serax
Serax x Ann Demeulemeester tableware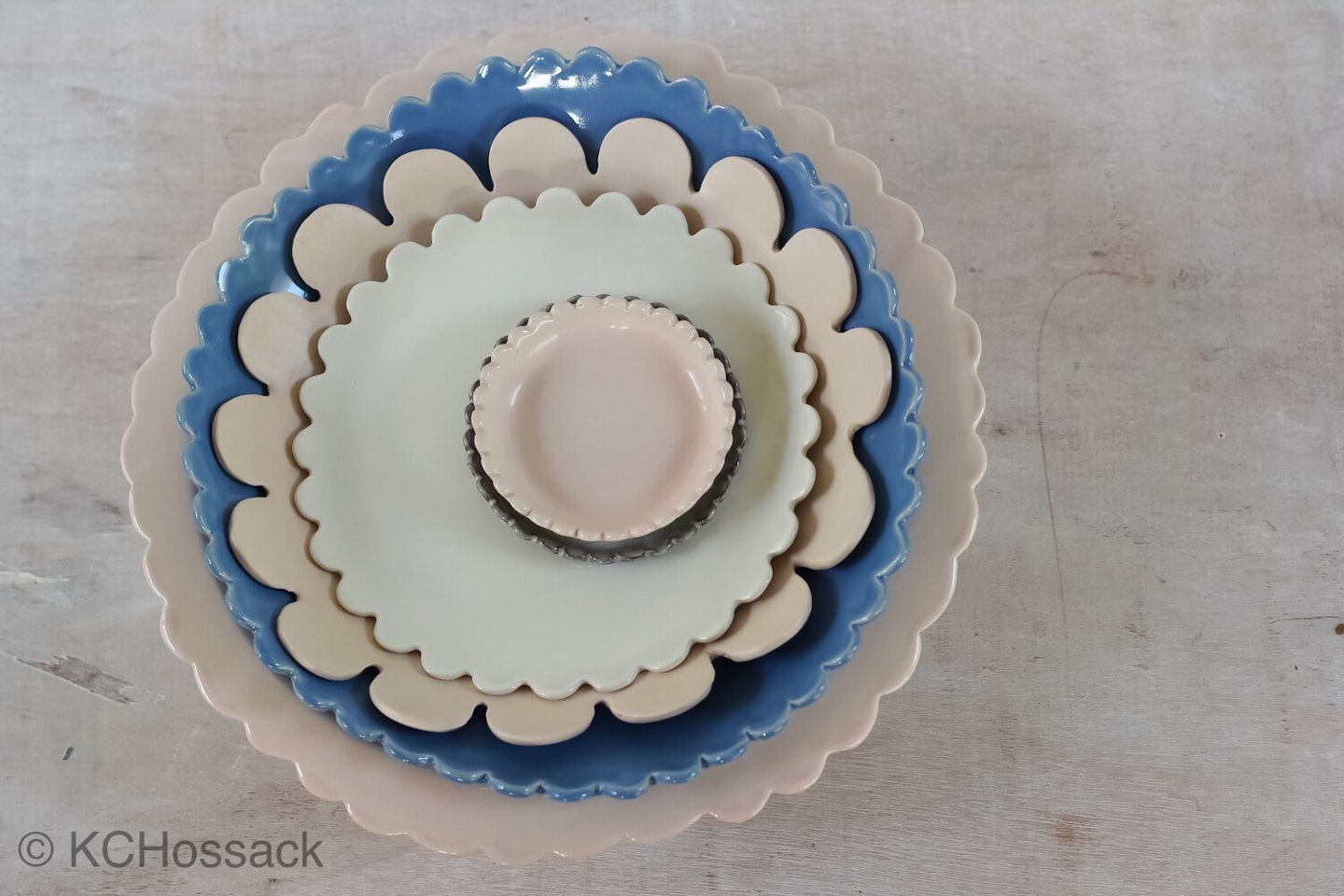 29 of 35
CREDIT: KC Hossack Pottery
KC Hossack Pottery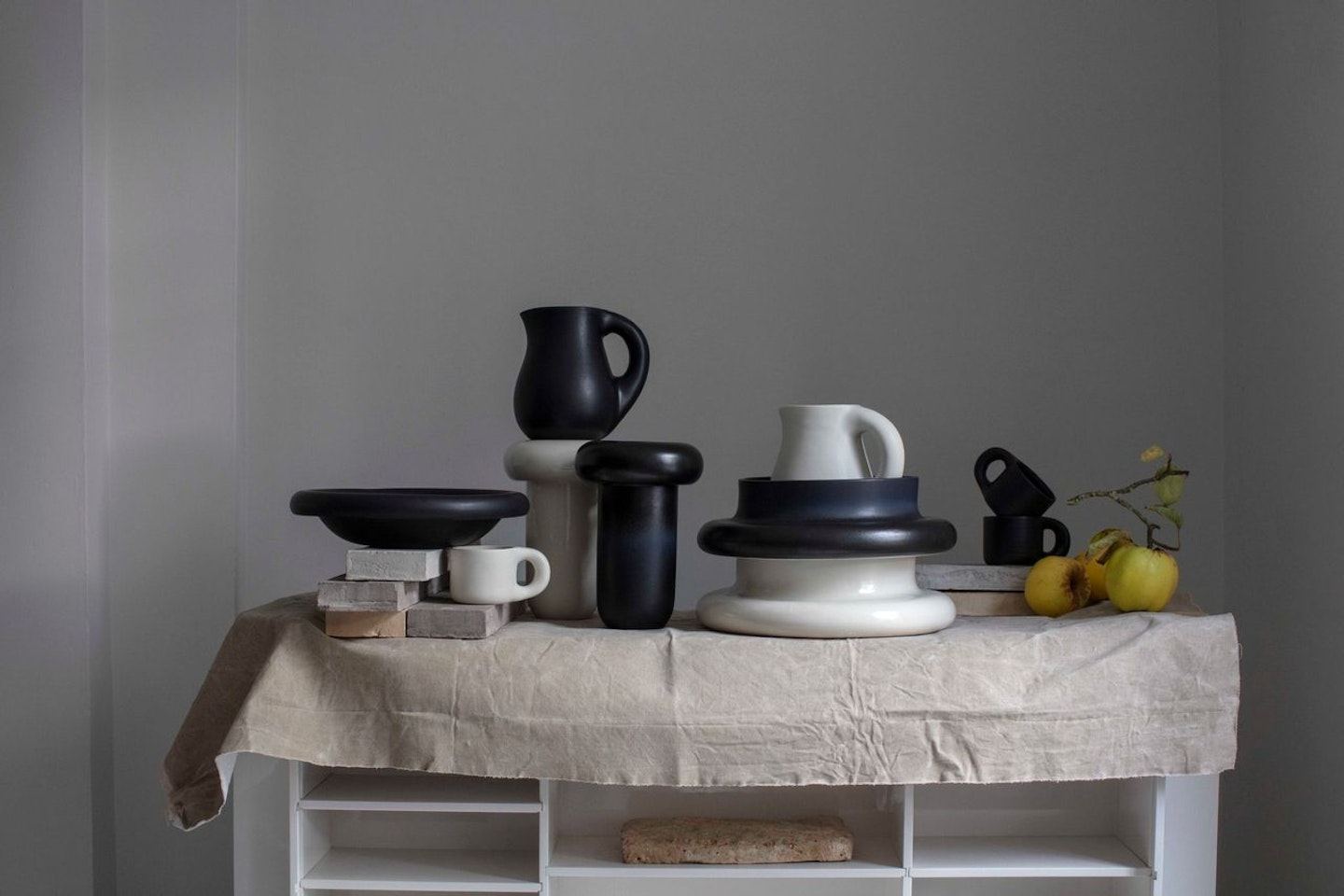 30 of 35
CREDIT: Toogood
Dough by Toogood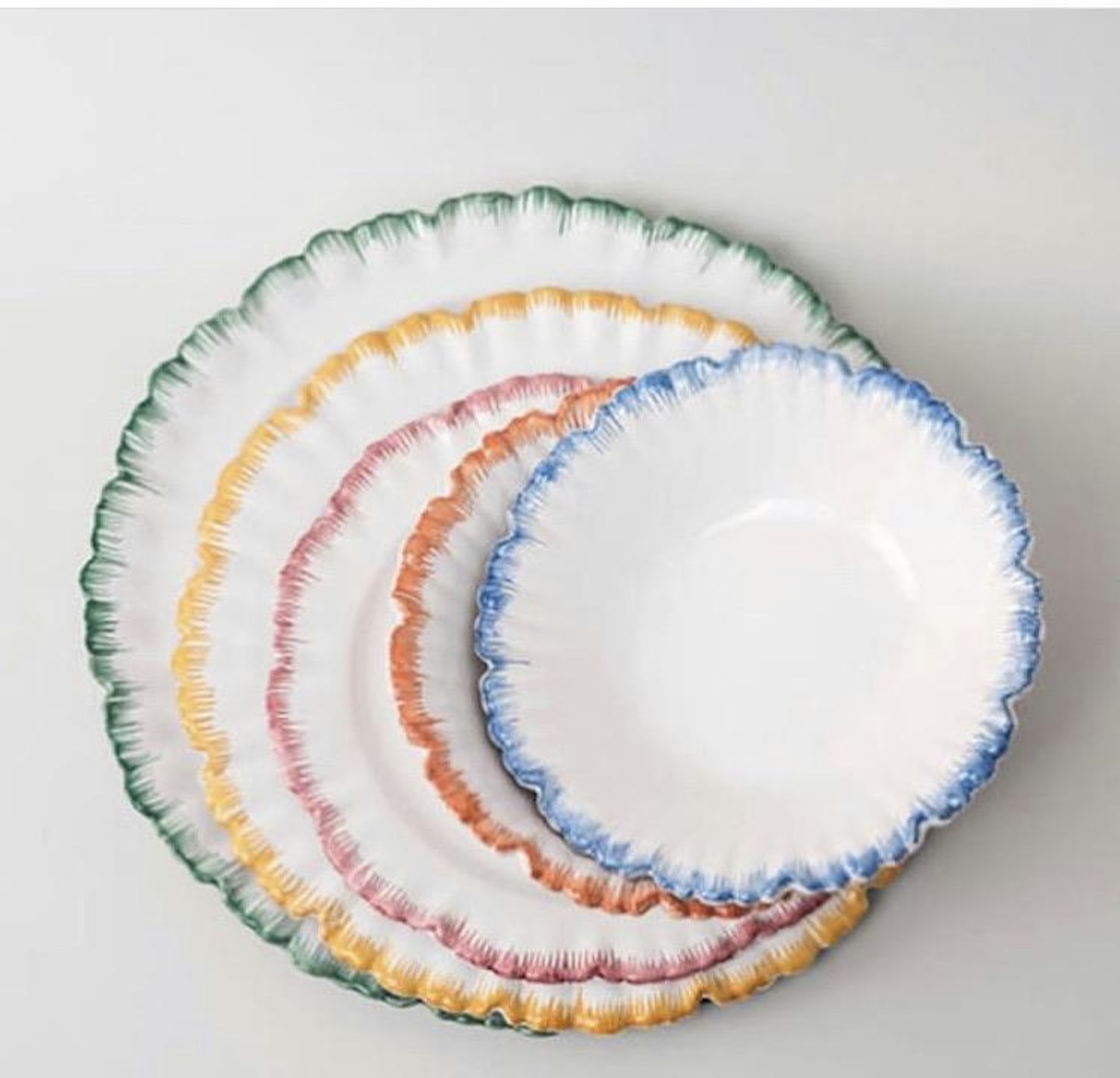 31 of 35
CREDIT: By Alice
By Alice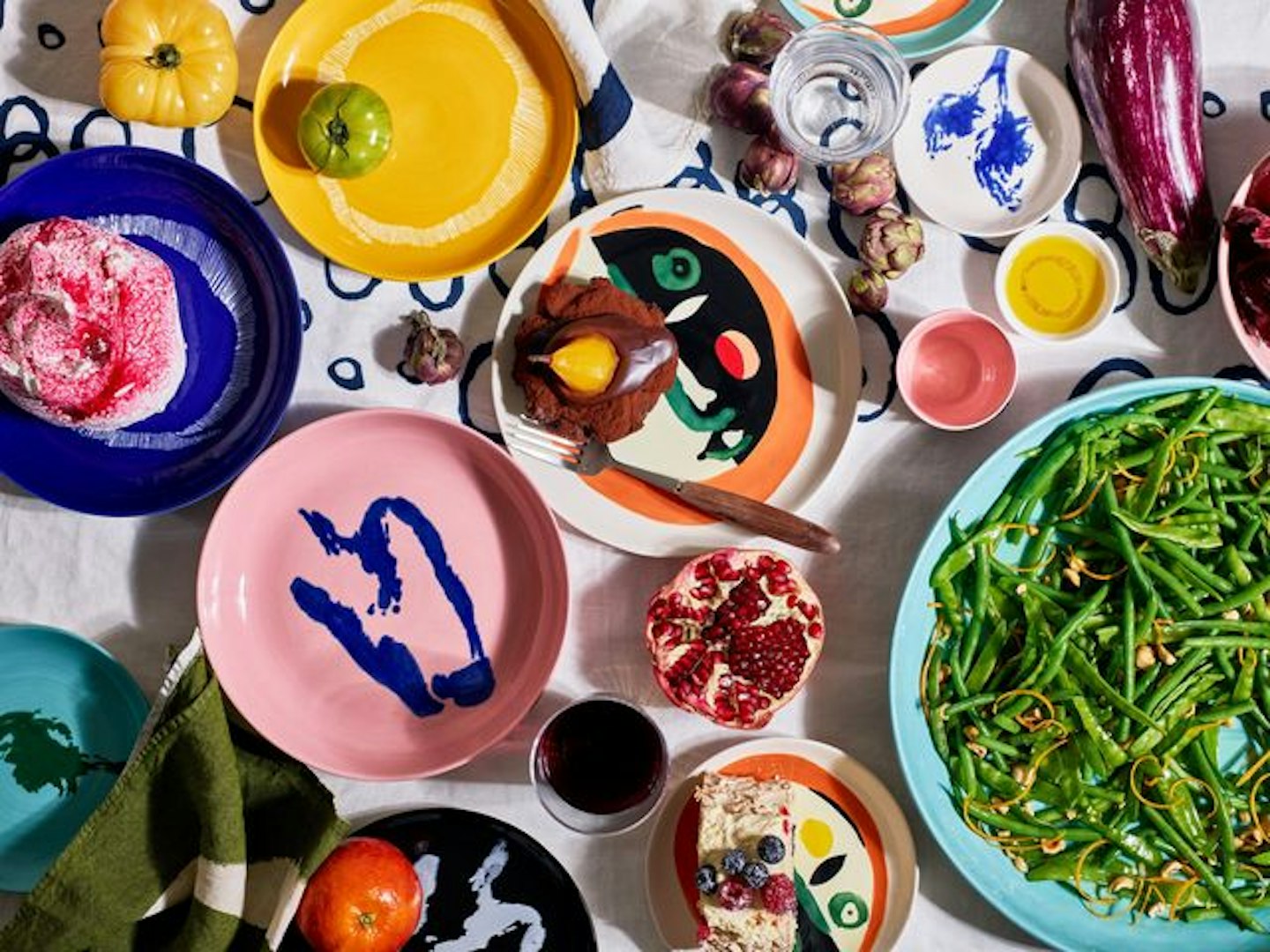 32 of 35
CREDIT: Serax
Feast Tableware by Ottolenghi
33 of 35
CREDIT: Hot Pottery
Splatterware by Hot Pottery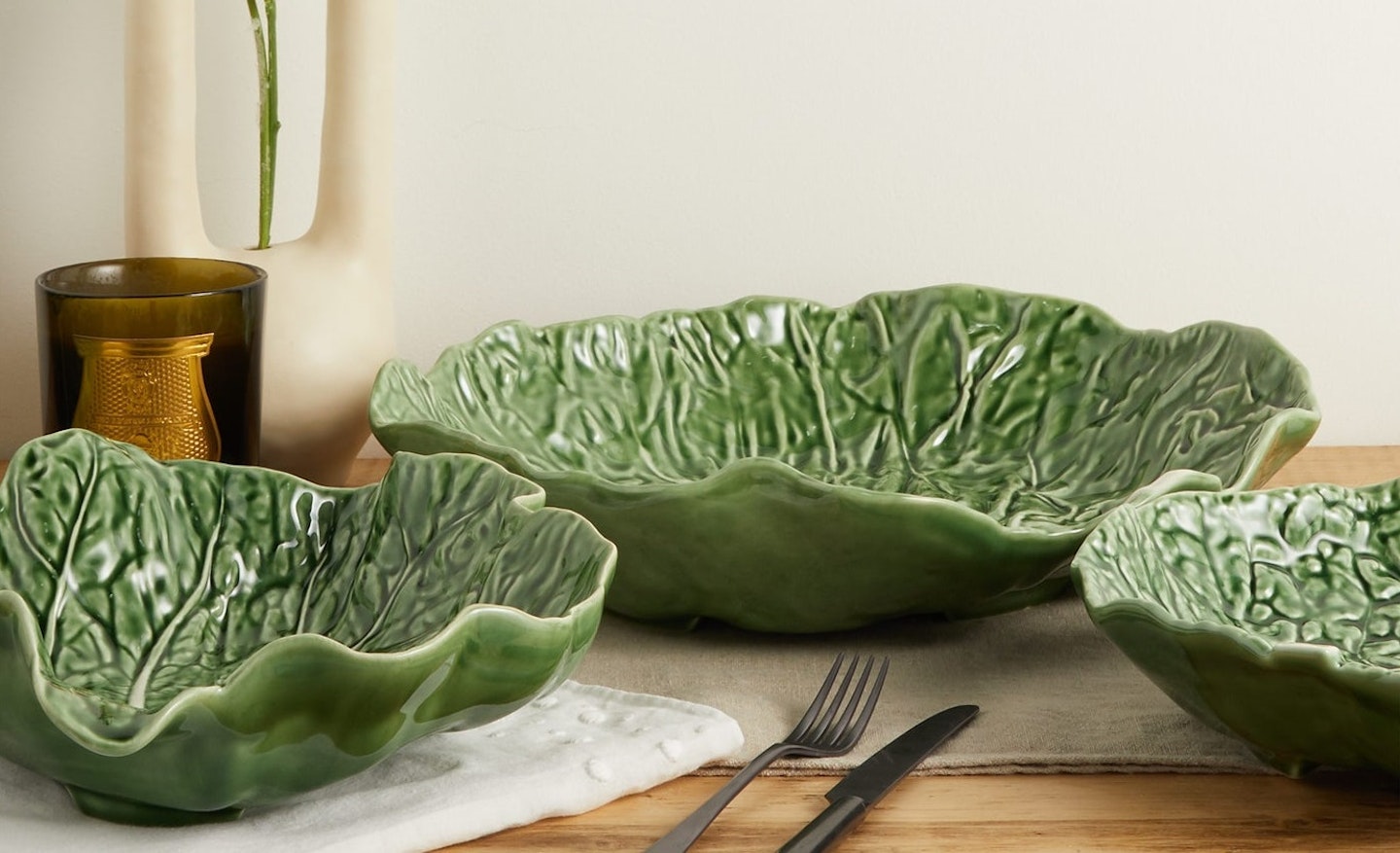 34 of 35
CREDIT: Amara
Bordallo Pinheiro by Amara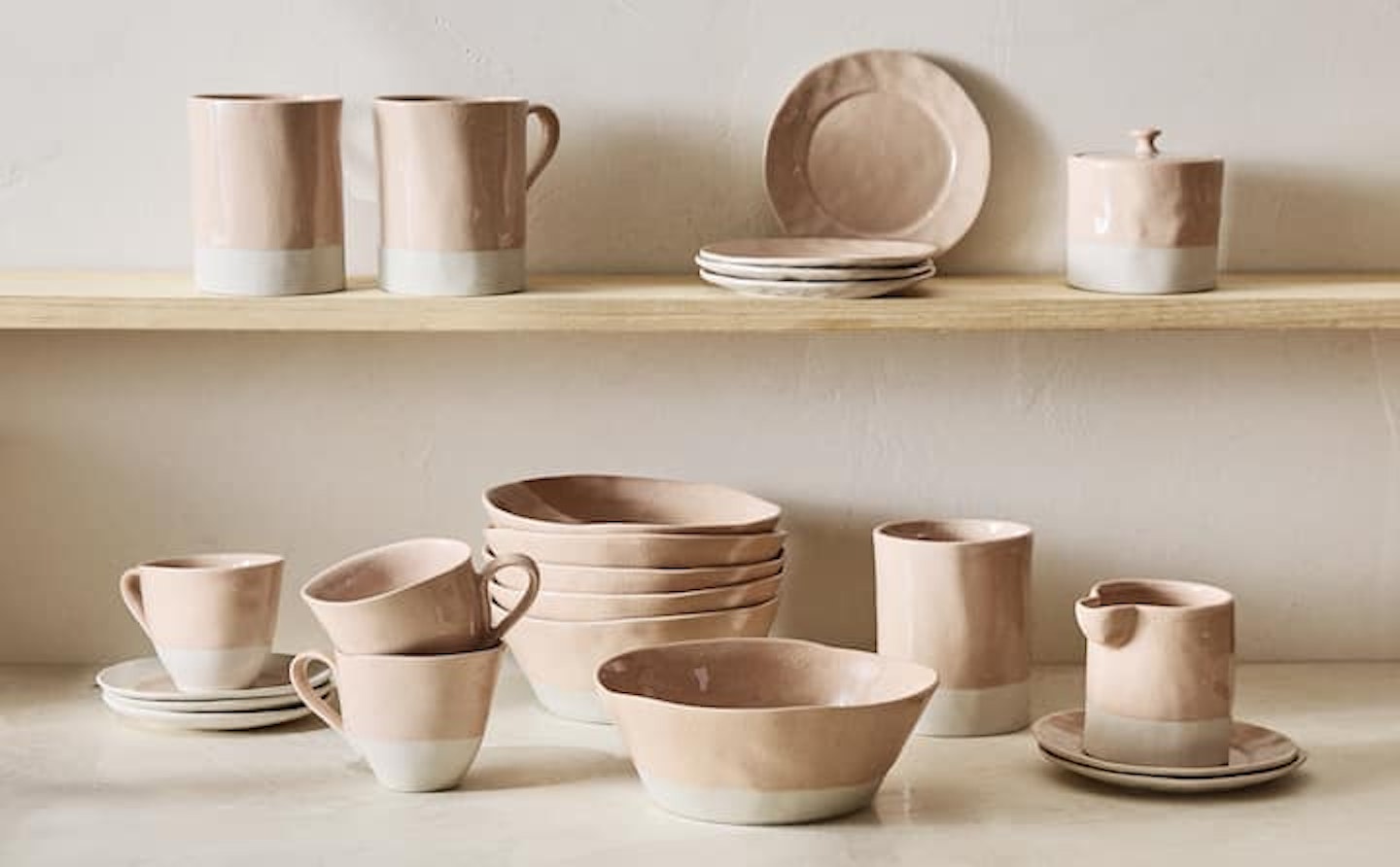 35 of 35
CREDIT: Zara Home
Irregular Tableware by Zara Home