Minimalism is out, did you know? There was a time for monochrome and now is not it. Homeware is looking more colourful, more energetic and a hell of a lot more fun at the moment. Needless to say, we're really into it.
One of the themes that has emerged as part of this new wave of interior mindset is fringe furniture. Last September we saw it all over the Fashion Week catwalks as one of the trends for Spring/Summer 2018 and tasseled detailing started to crop up in signature pieces of homeware not long after.
But how on earth do you incorporate such a bold and dynamic trend into your home without turning it into a dated homage to the flapper girls of the 1920s? With a few well placed touches, of course. We're all about the fun accessories this week, and whether you're going big or sneaking a few small things here and there, there's an item to add to your shopping list. Drool over the beautifully coordinated inspo that we've dug up from Pinterest, shop the trend in the gallery below and prepare to reap the, ahem, fringe benefits...
Interior Inspiration: Fringe
Grazia Fringe Furniture Inspo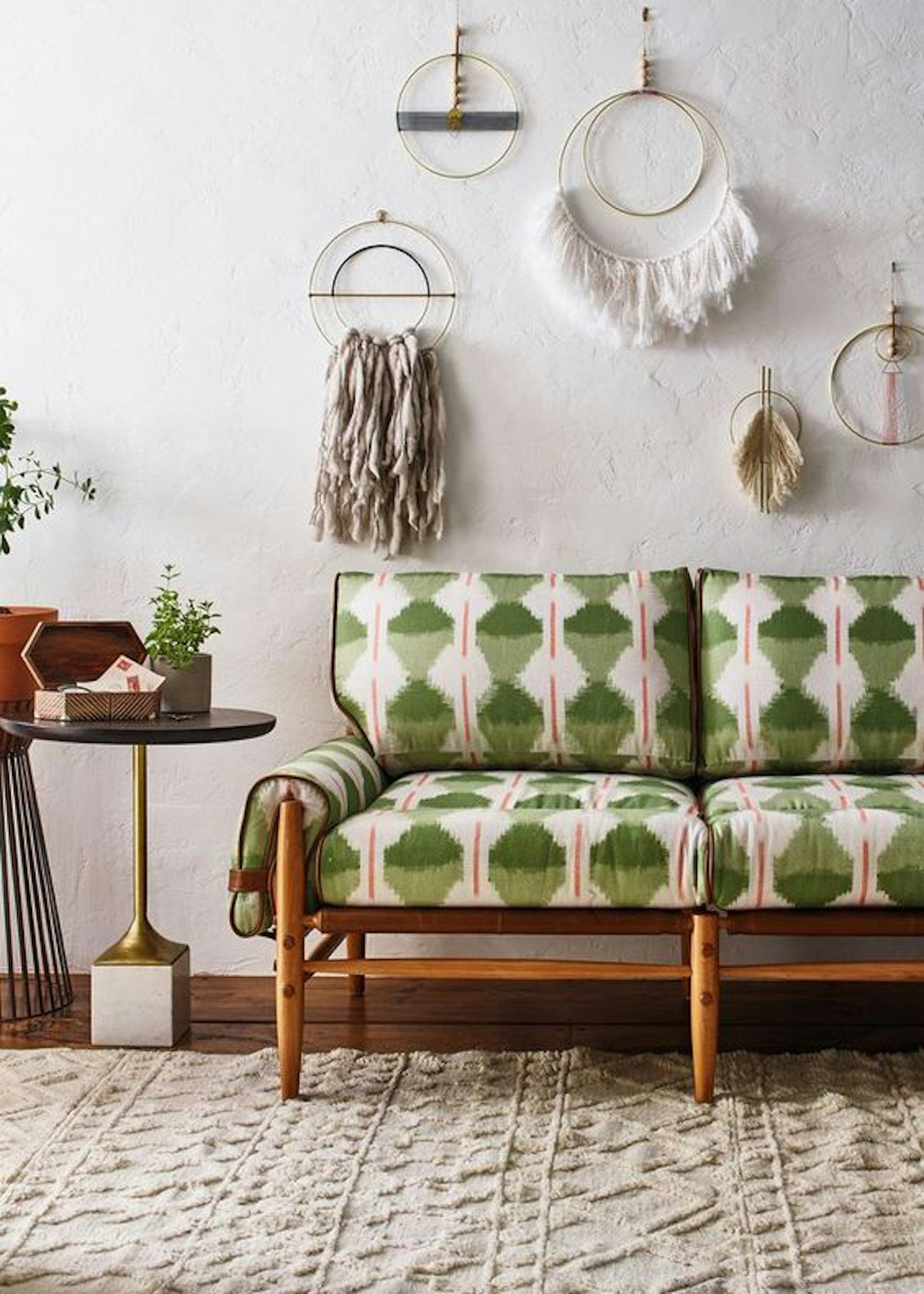 1 of 5
CREDIT: Anthropologie, Pinterest
Grazia Fringe Furniture Inspo
2 of 5
CREDIT: Lonny Magazine, Pinterest
Grazia Fringe Furniture Inspo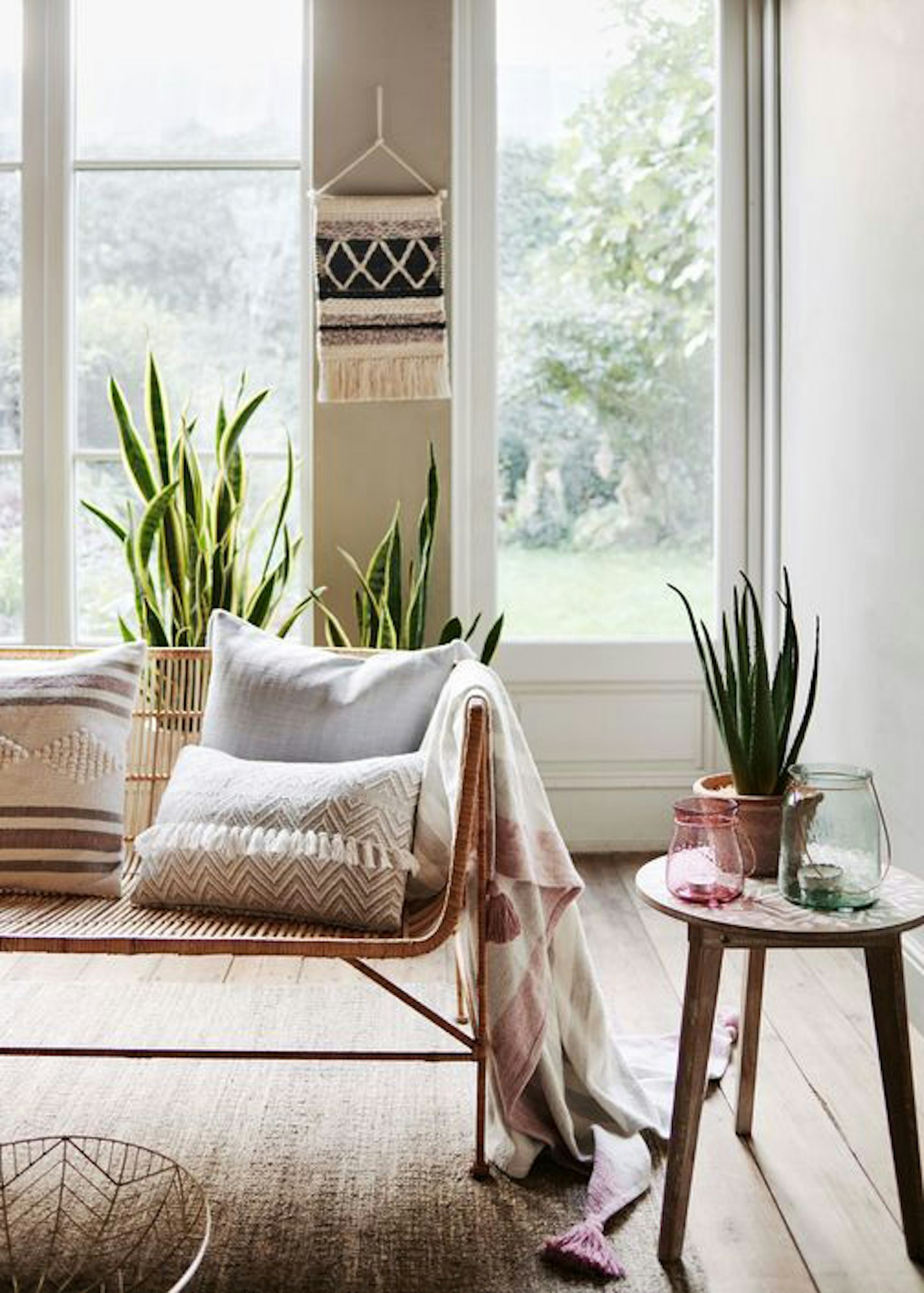 3 of 5
CREDIT: House Beautiful Magazine, Pinterest
Grazia Fringe Furniture Inspo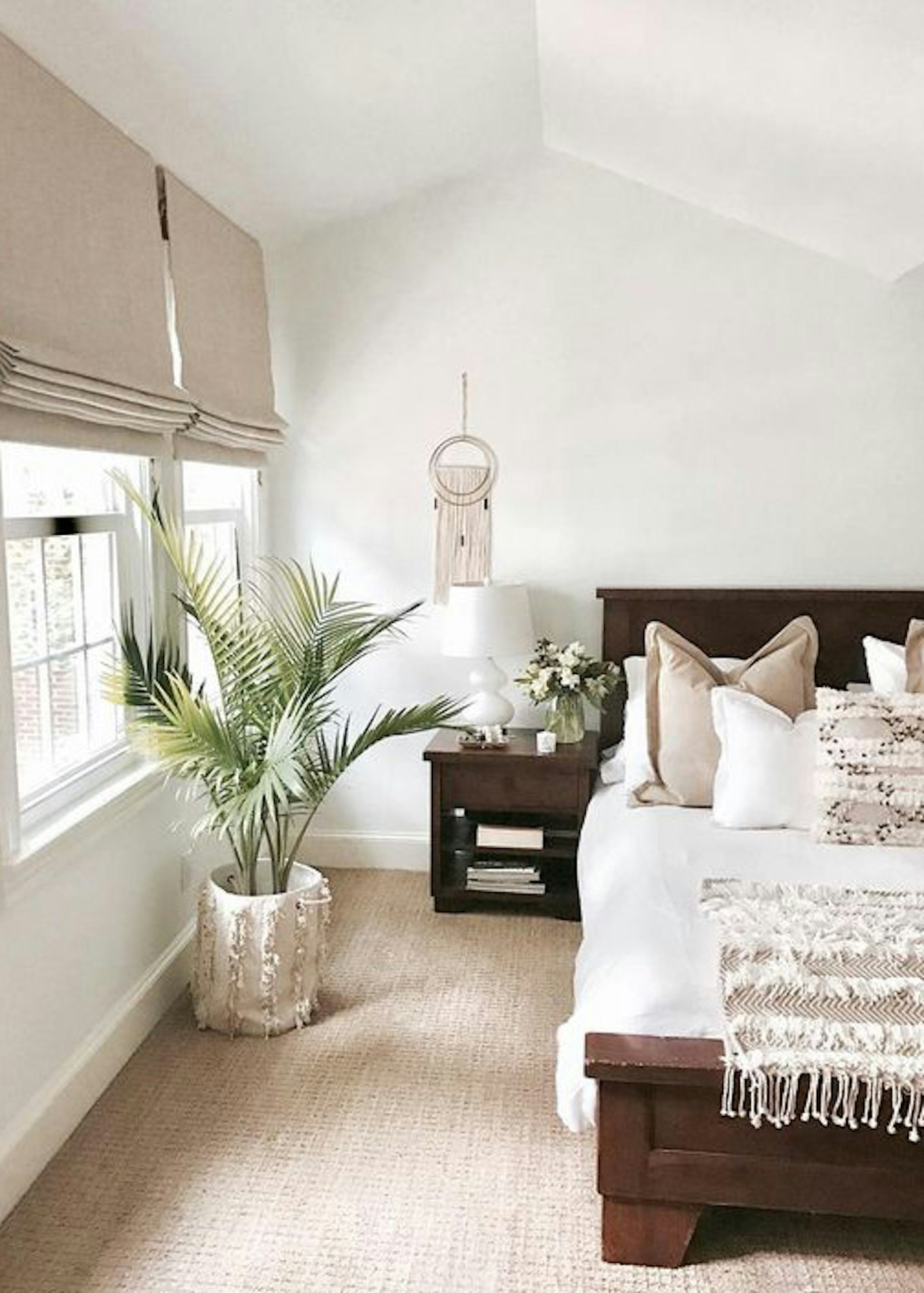 4 of 5
CREDIT: Pinterest
Grazia Fringe Furniture Inspo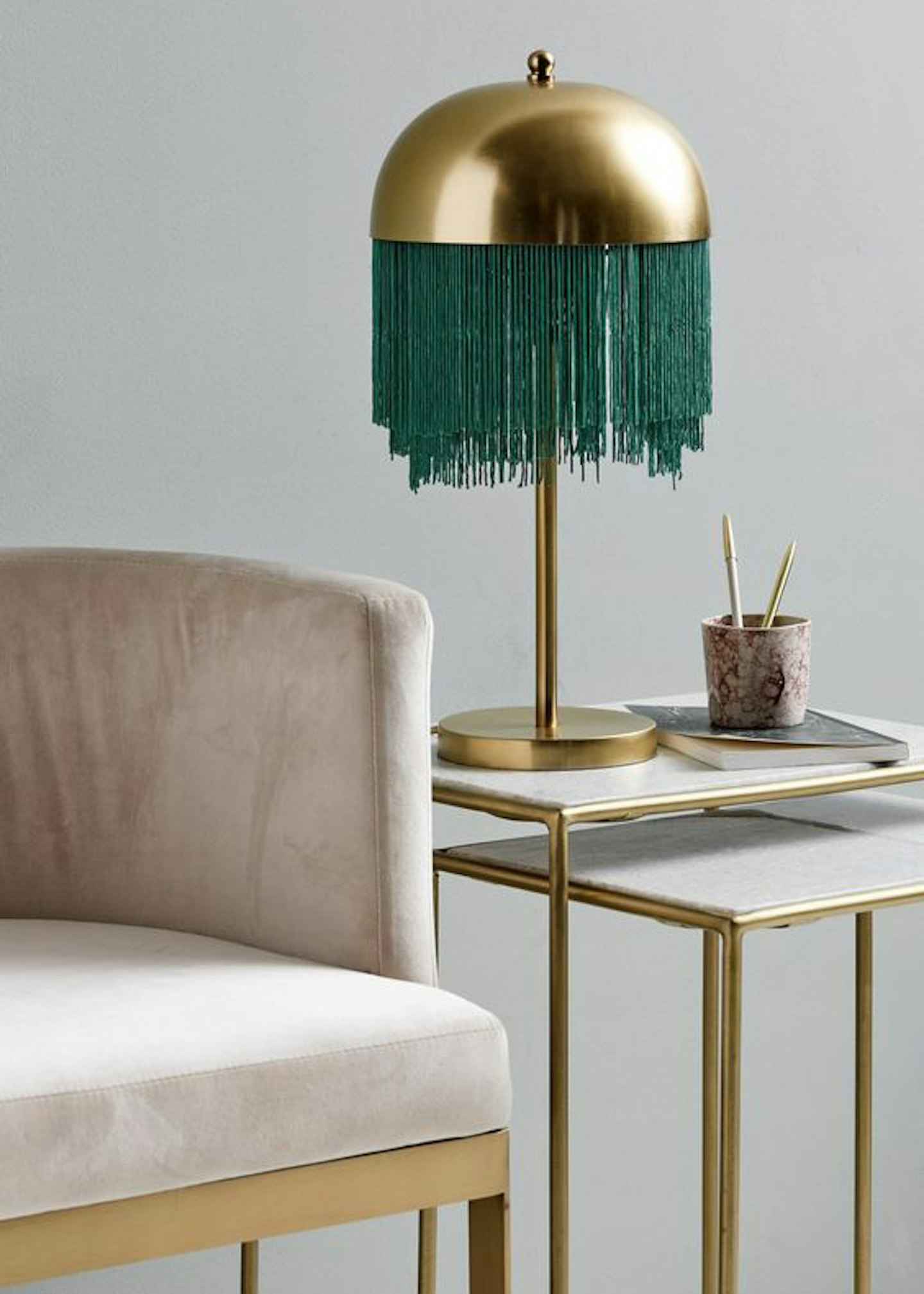 5 of 5
CREDIT: Out There Interiors, Pinterest
Grazia Fringe Furniture Inspo
Shop The Fringe Furniture Trend
Grazia Fringe Furniture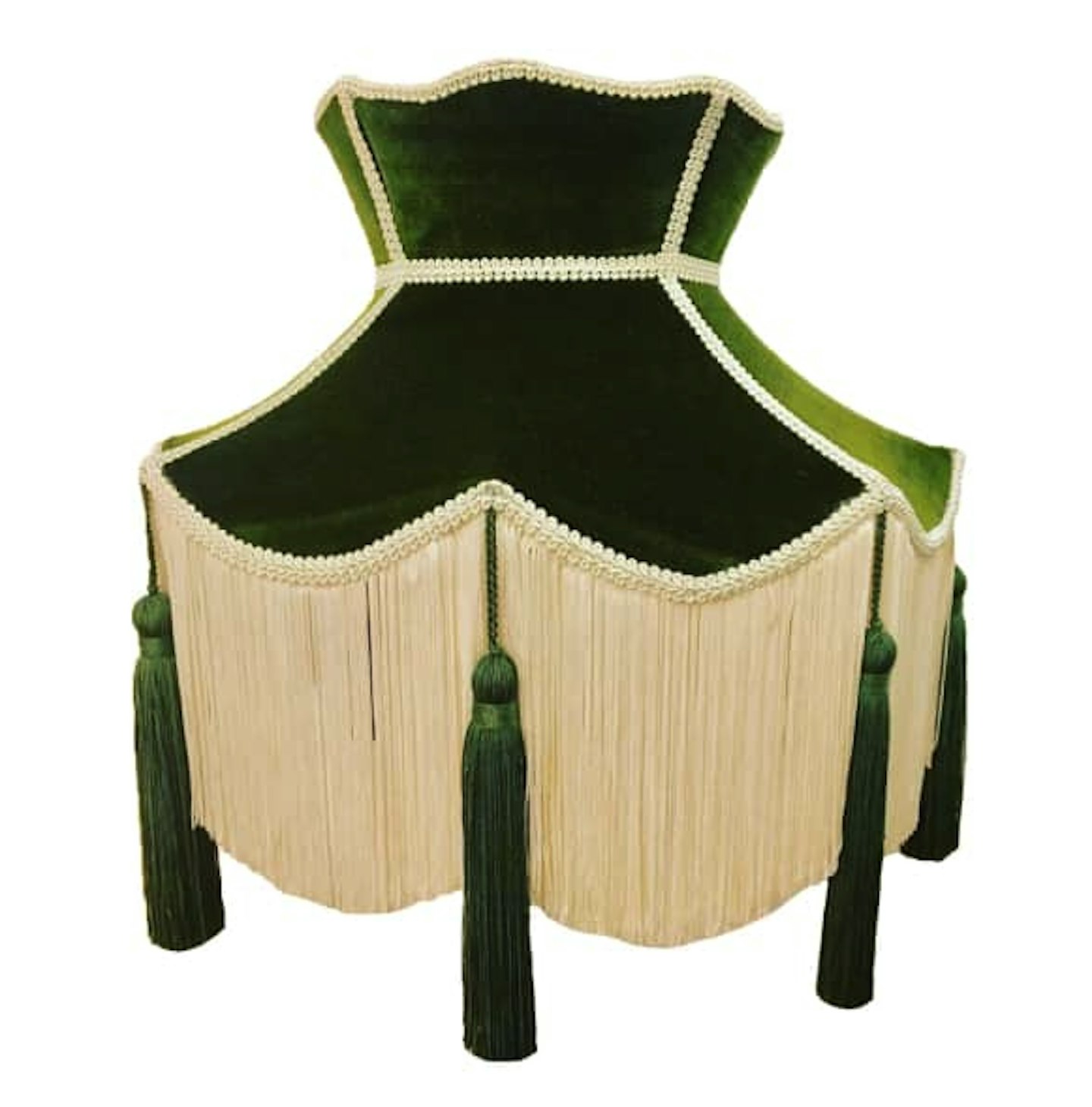 1 of 8
CREDIT: Wolf and Badger
Green Velvet Crown Lampshade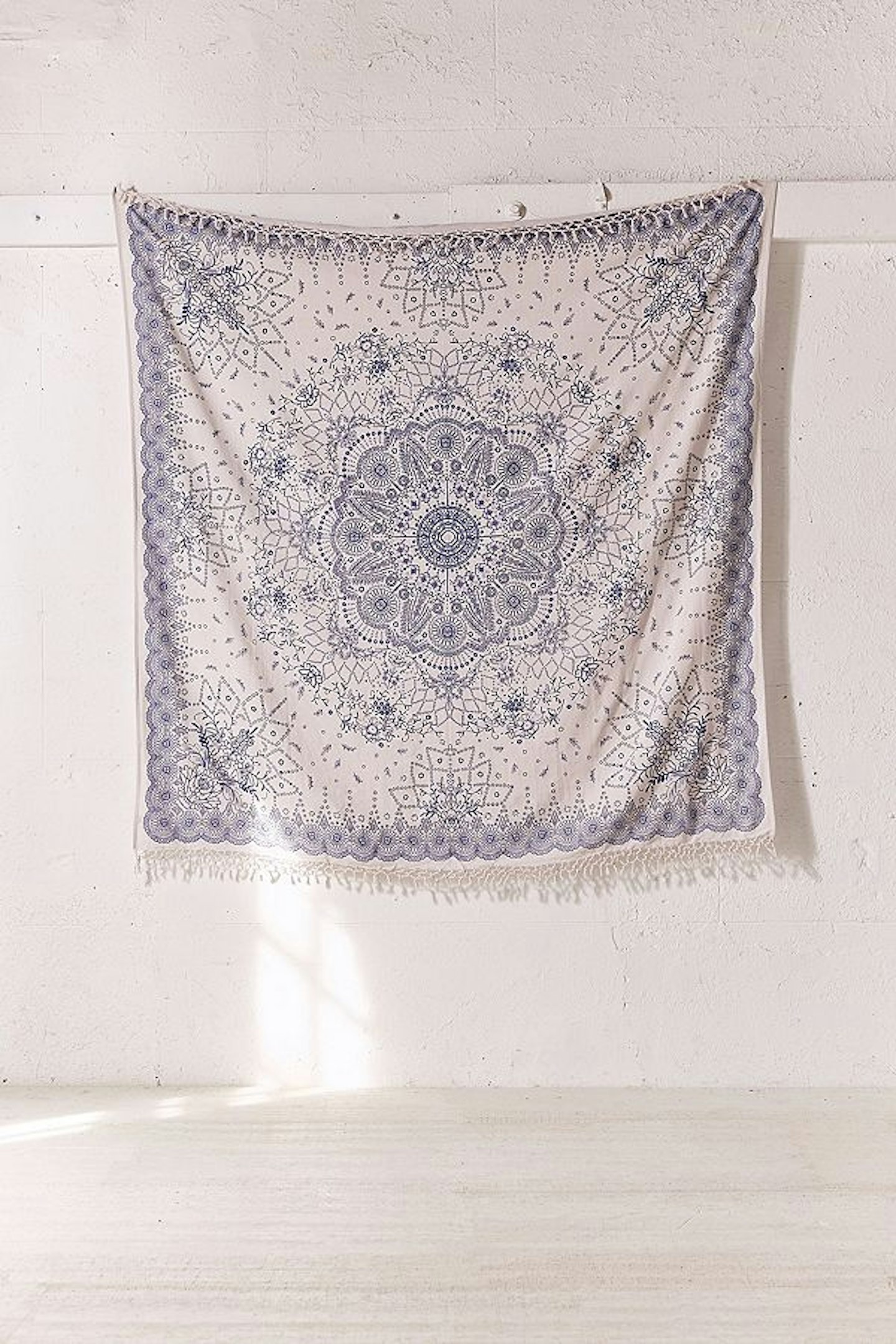 2 of 8
CREDIT: Urban Outfitters
Medallion Fringe Tapestry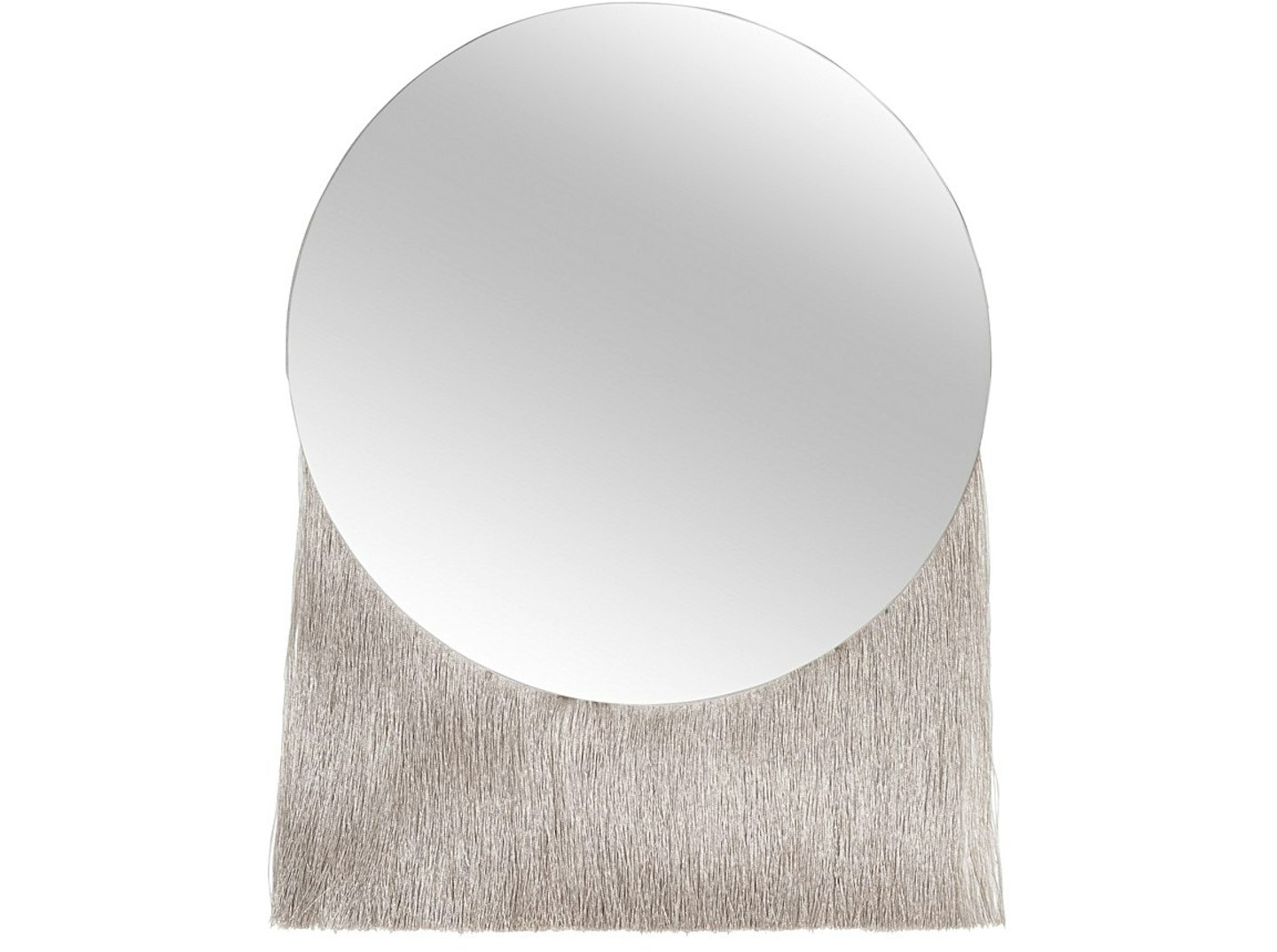 3 of 8
CREDIT: Oliver Bonas
Nappa Large Fringed Mirror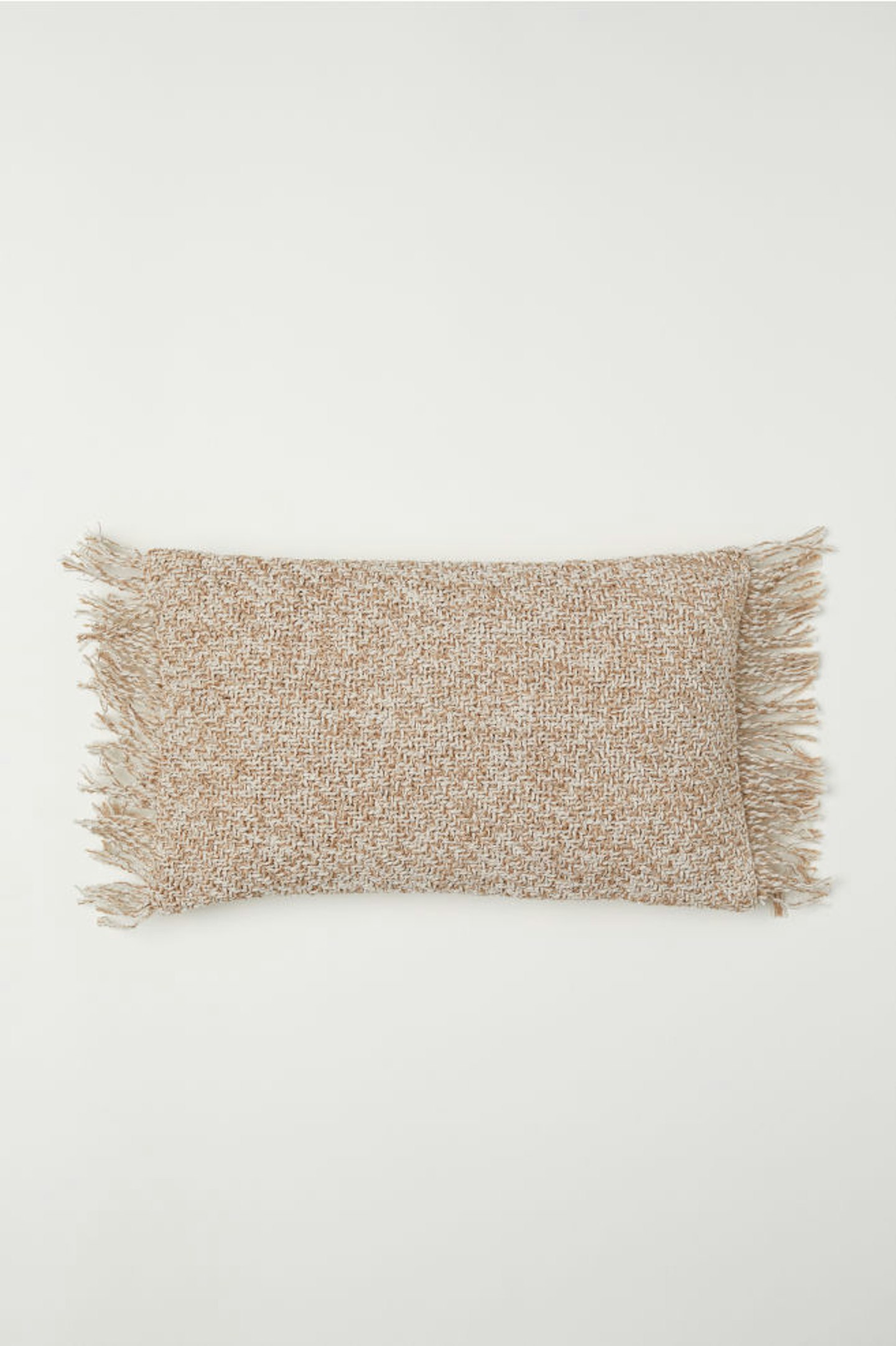 4 of 8
CREDIT: H&M
Fringed Cushion Cover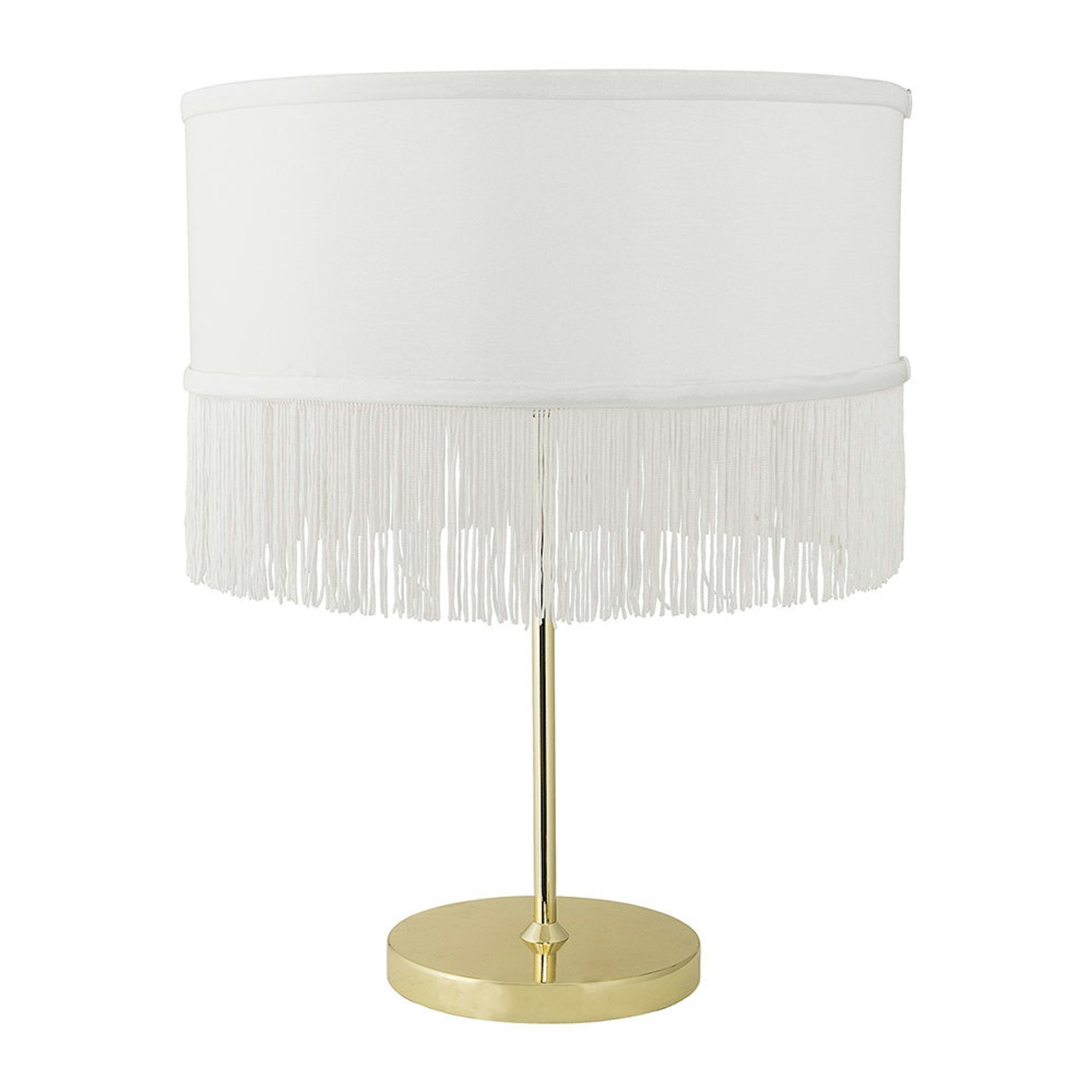 5 of 8
CREDIT: Amara
White Fringed Table Lamp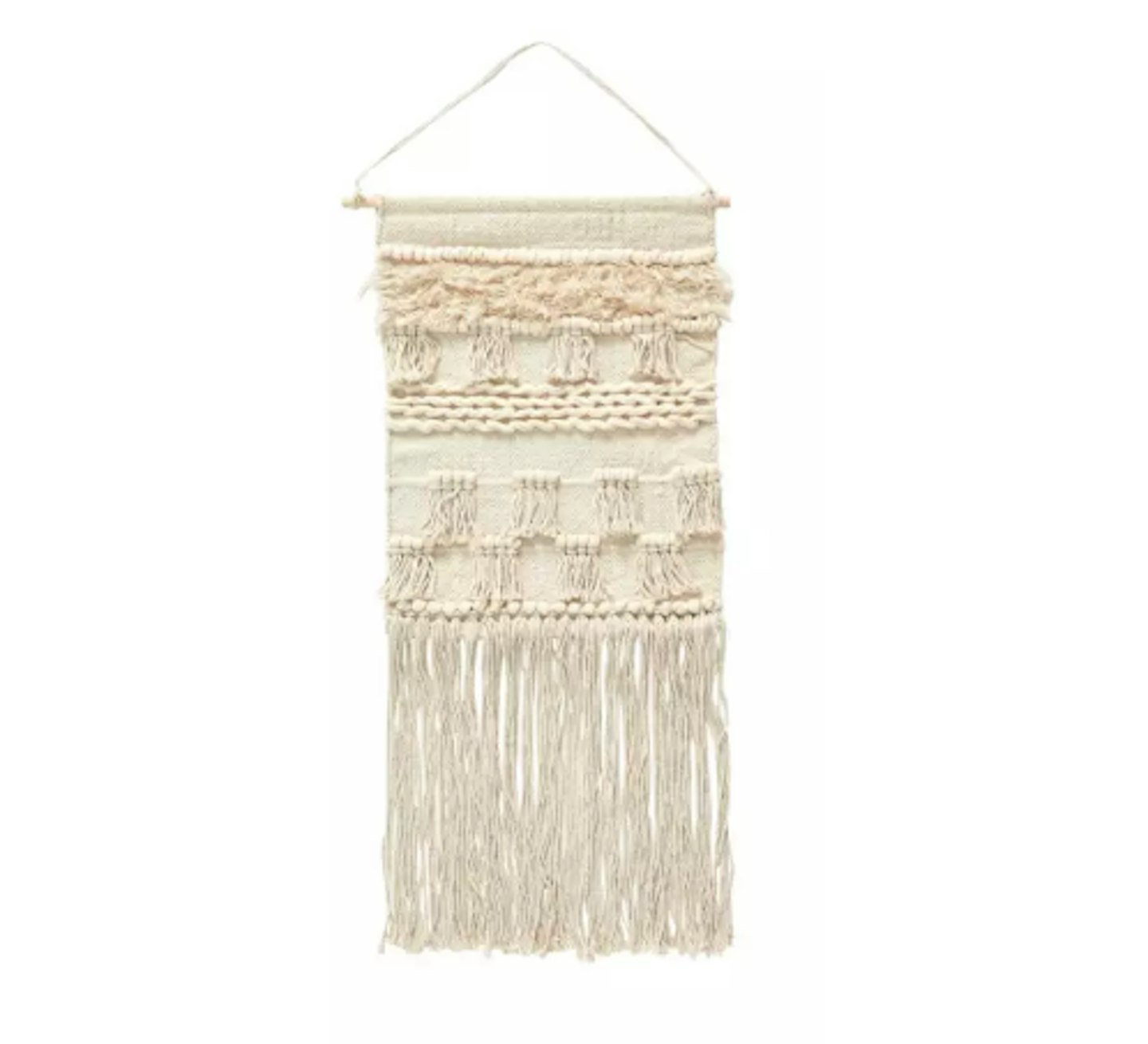 6 of 8
CREDIT: Trouva
Hubsch Cotton Wall Hanging Frills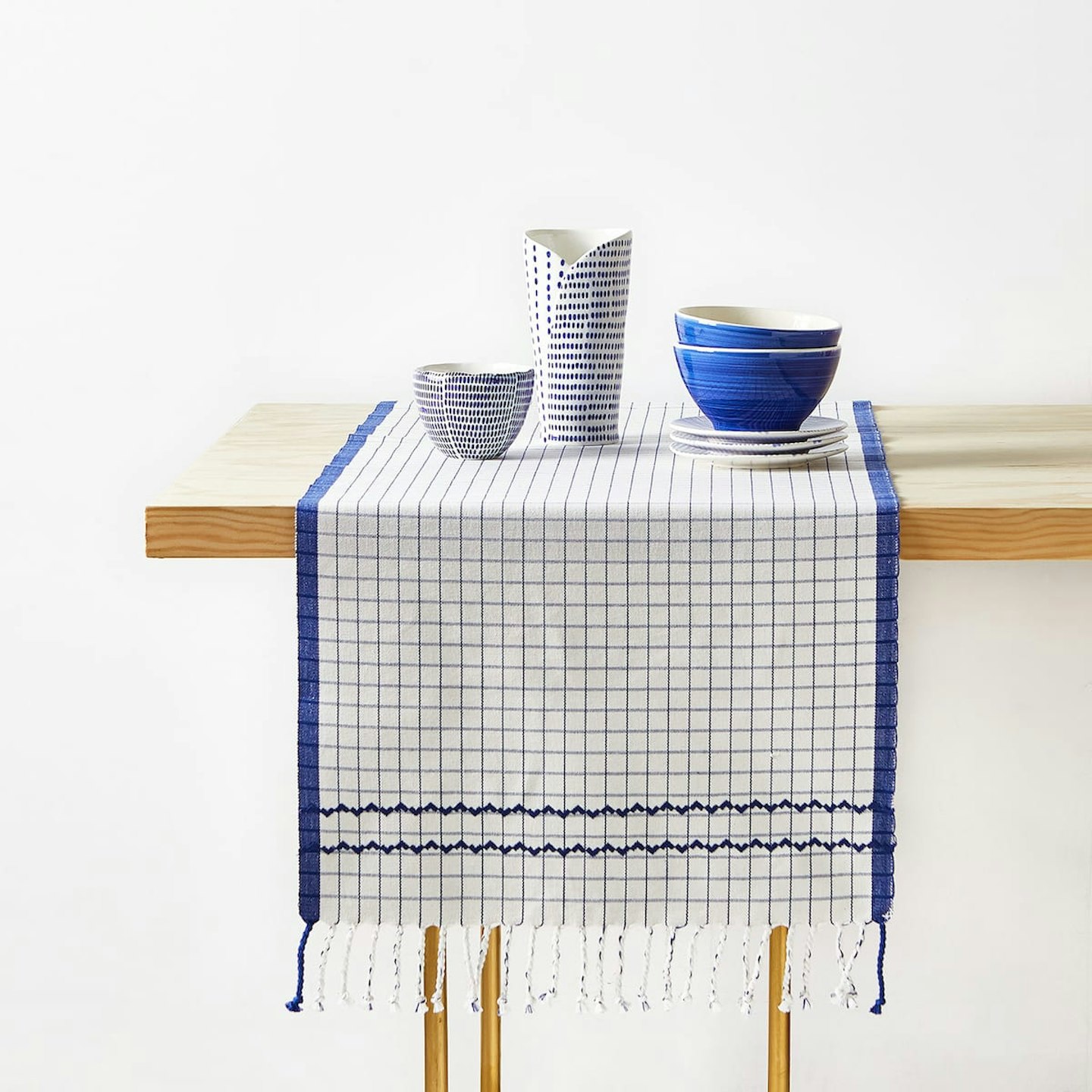 7 of 8
CREDIT: Zara Home
Embroidered Cotton Table Runner With Fringe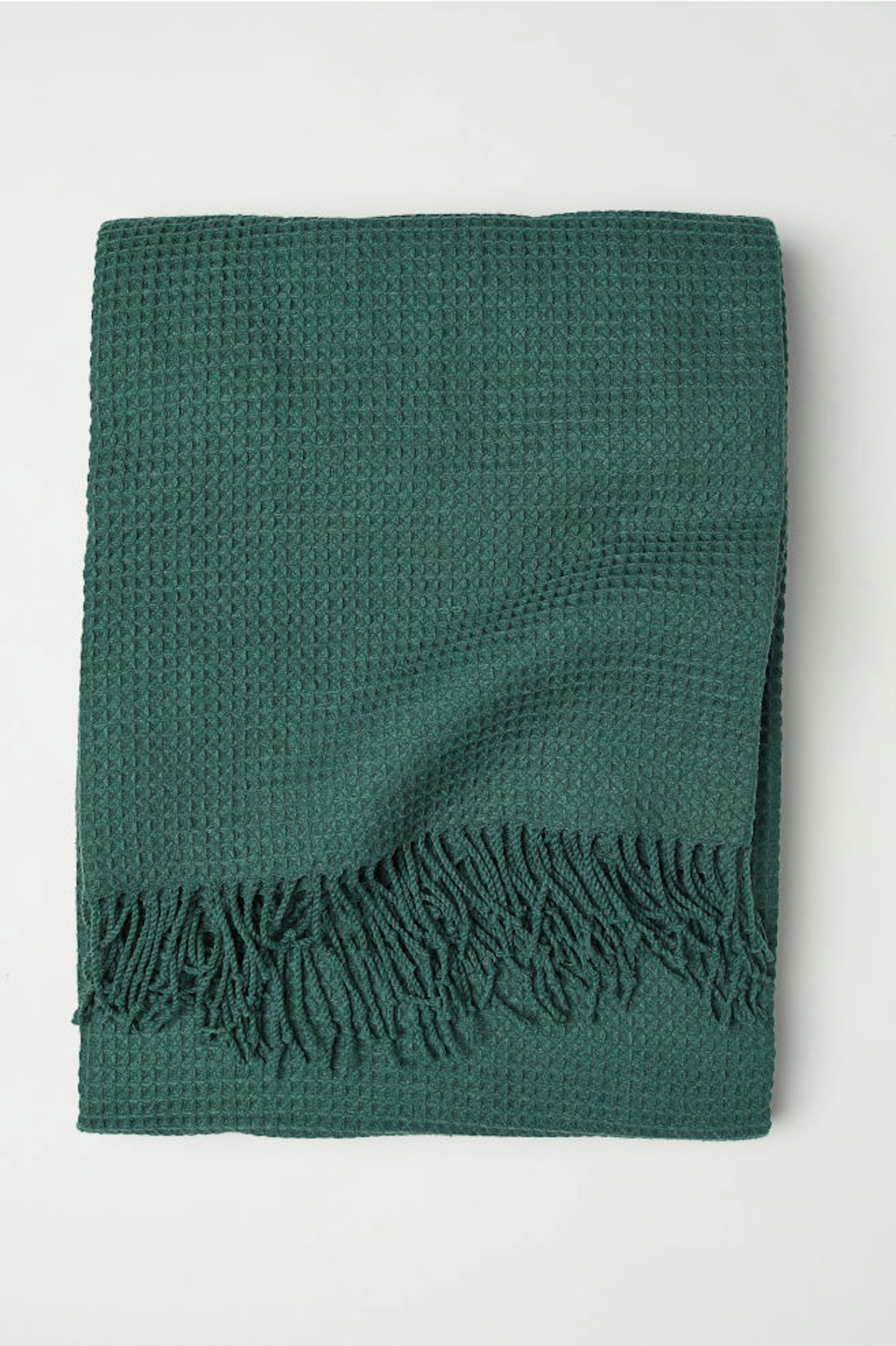 8 of 8
Waffled bedspread
MORE: On The Look For Another Trend? Click Through To Shop The Internet's Best Terrazzo Items
Grazia Terrazzo Trend Shop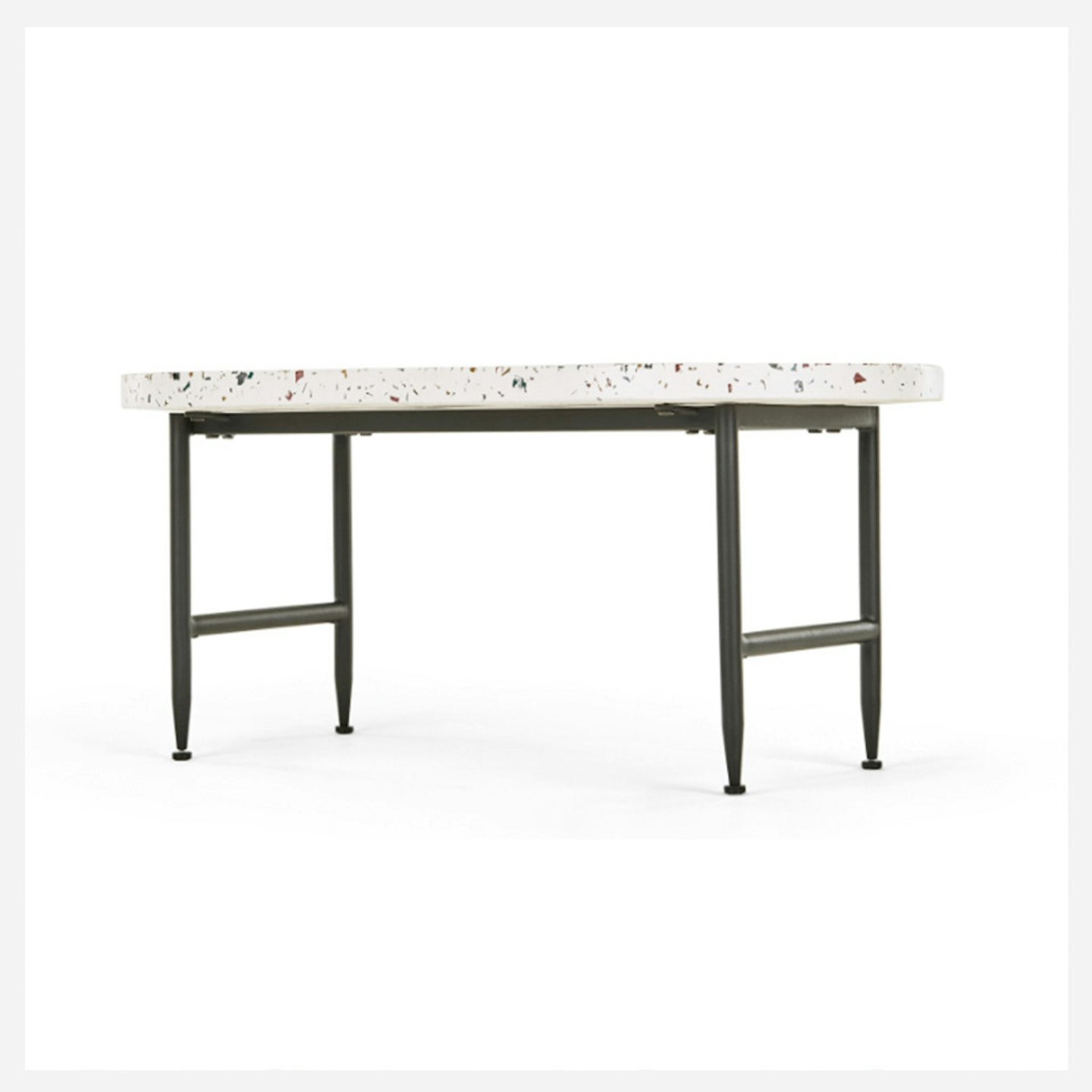 1 of 11
CREDIT: Made
Ora Terrazzo Coffee Table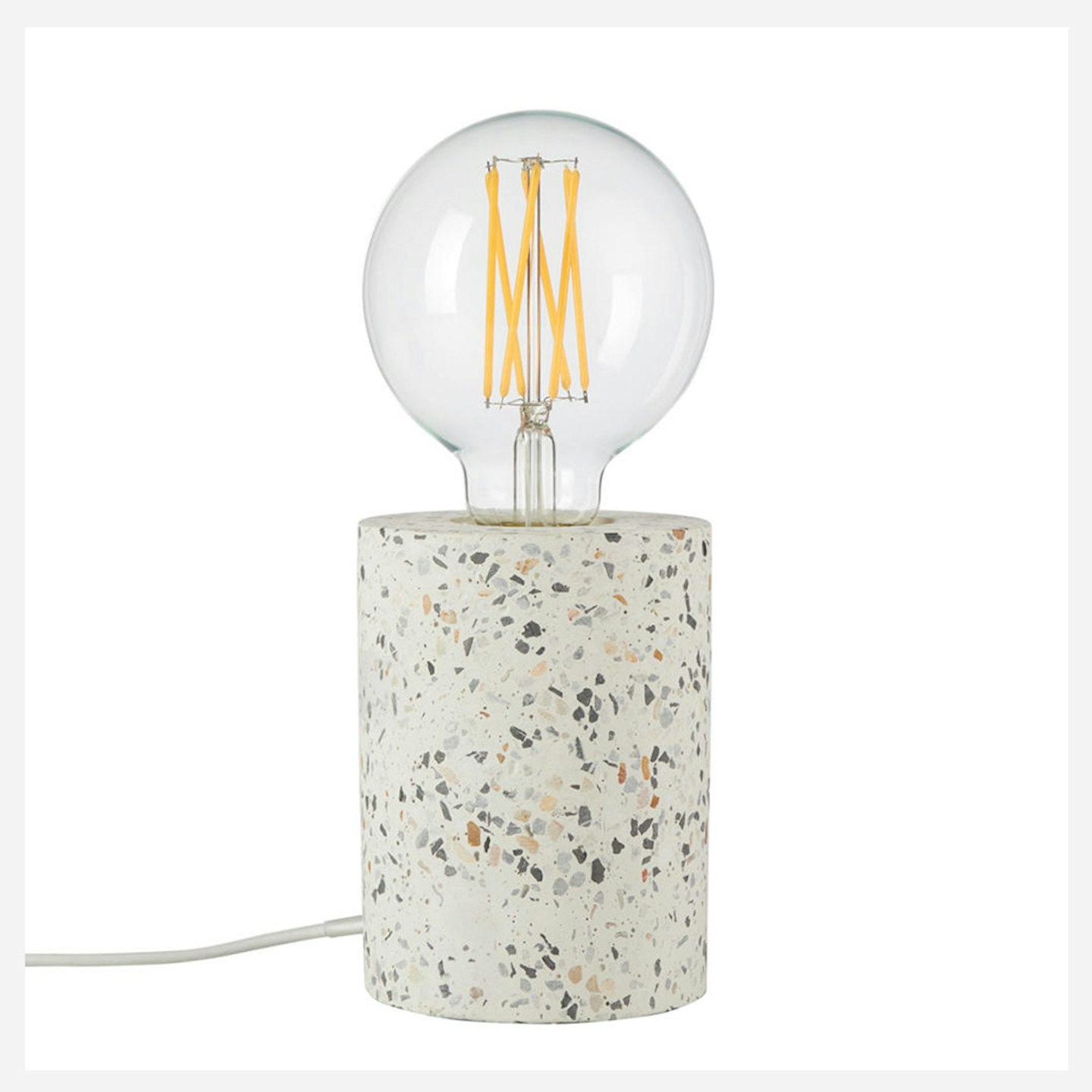 2 of 11
CREDIT: John Lewis
Terrazzo Ceramic Bulbholder Table Lamp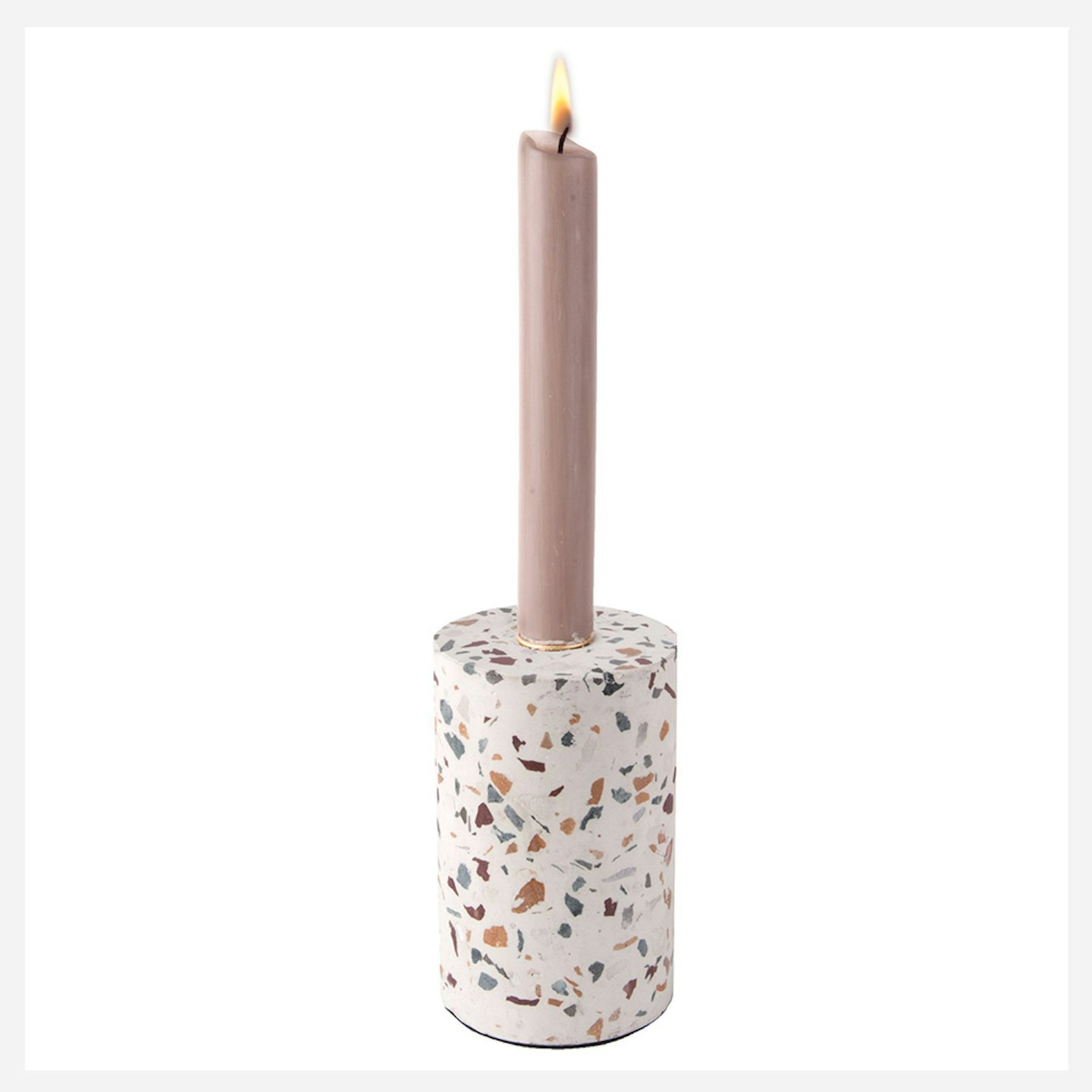 3 of 11
CREDIT: Trouva
Meggie's Terrazzo Candlestick
4 of 11
CREDIT: LeGrandCirque
Waterproof Terrazzo Tiled Adehsive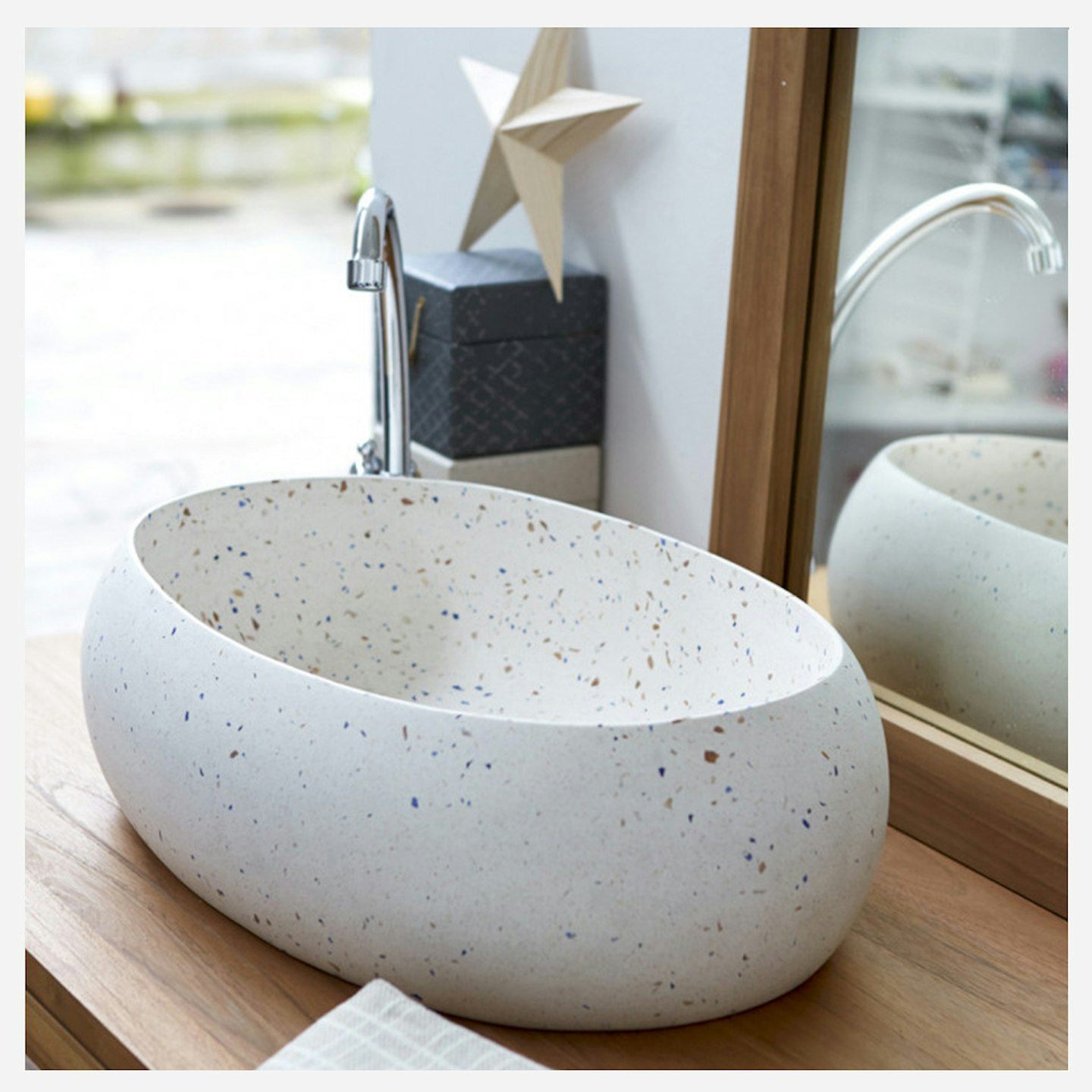 5 of 11
CREDIT: tikamoon
Orion Terrazzo Washbasin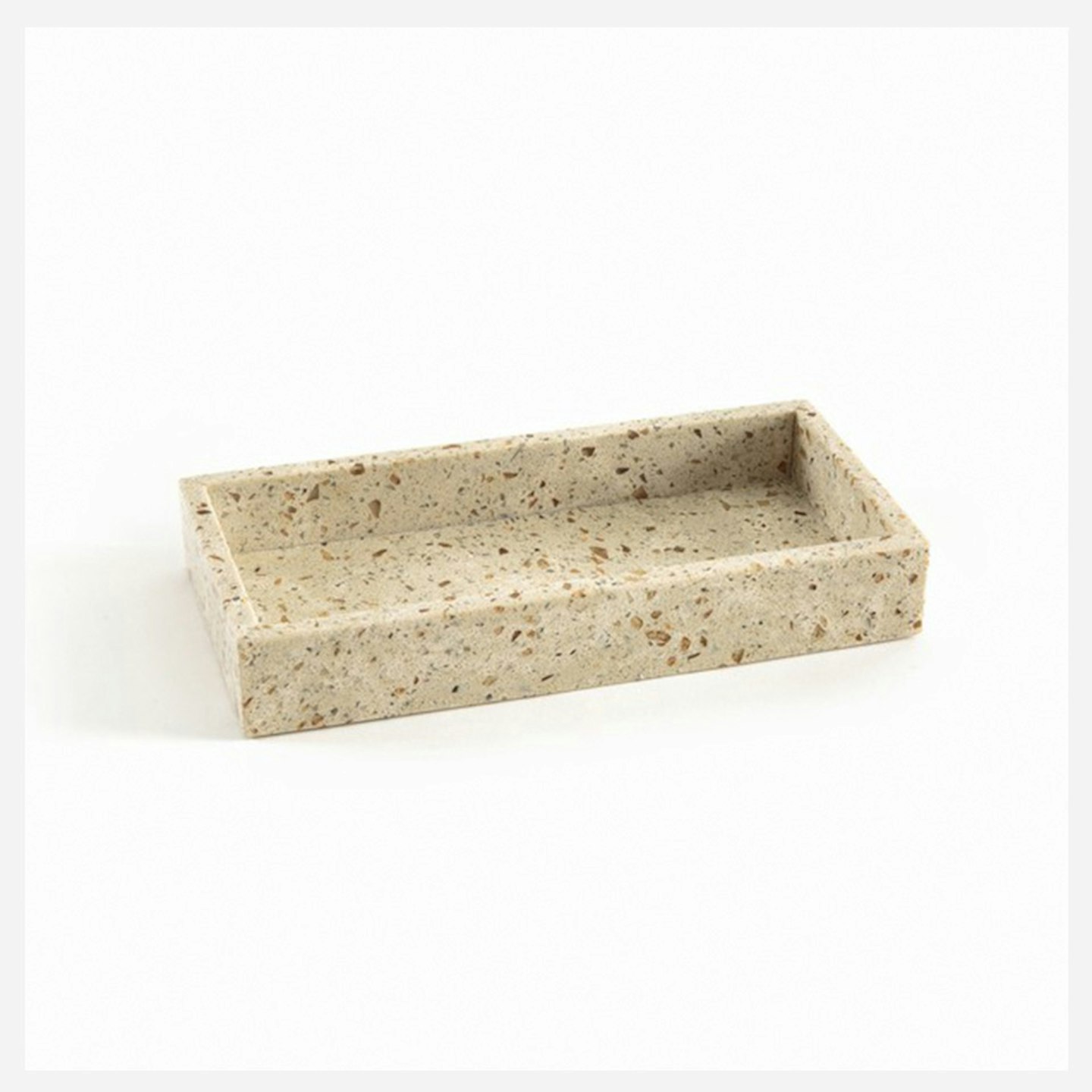 6 of 11
CREDIT: La Redoute
Terzetto Terrazzo Tray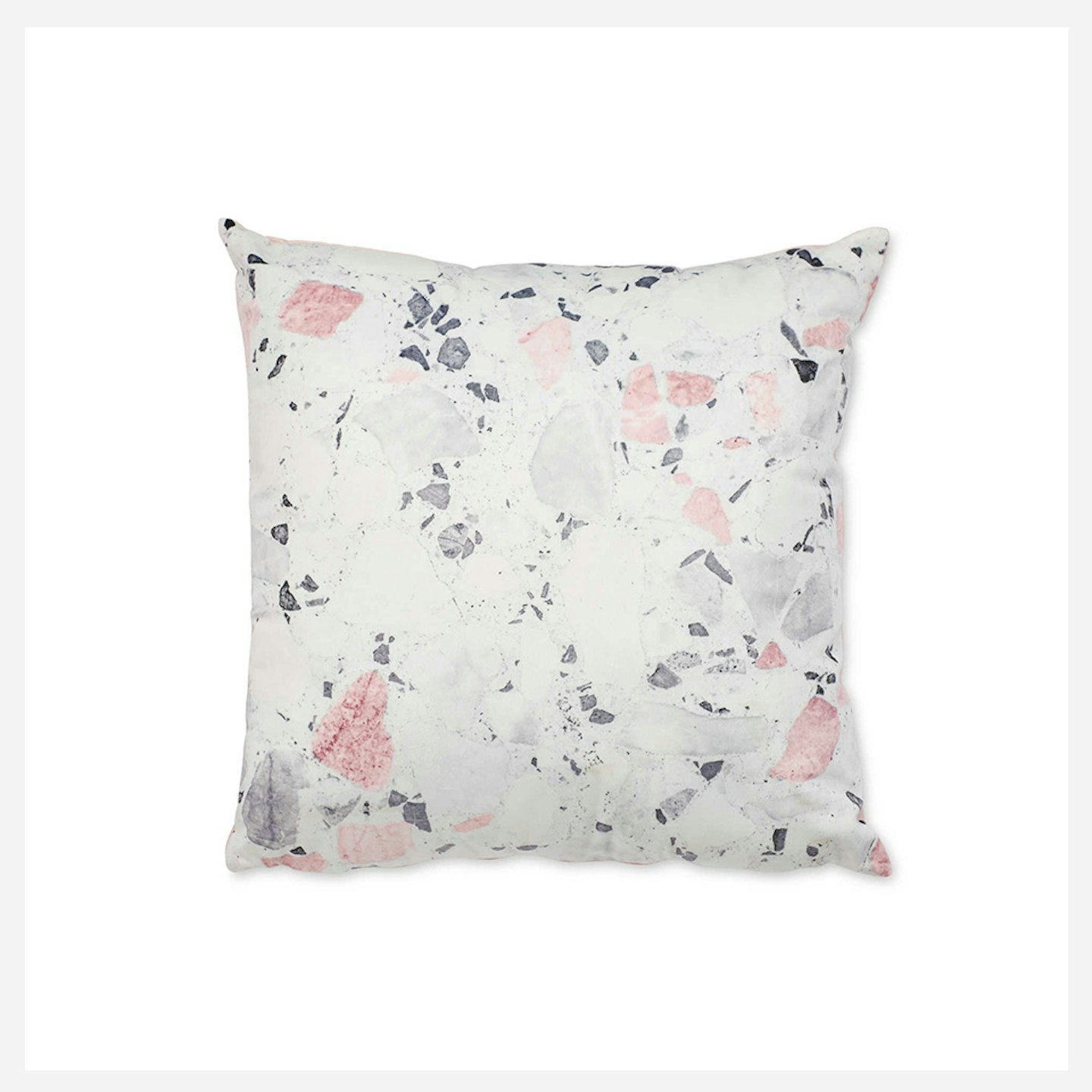 7 of 11
CREDIT: Aldi
Kirkton House Terrazzo Cushion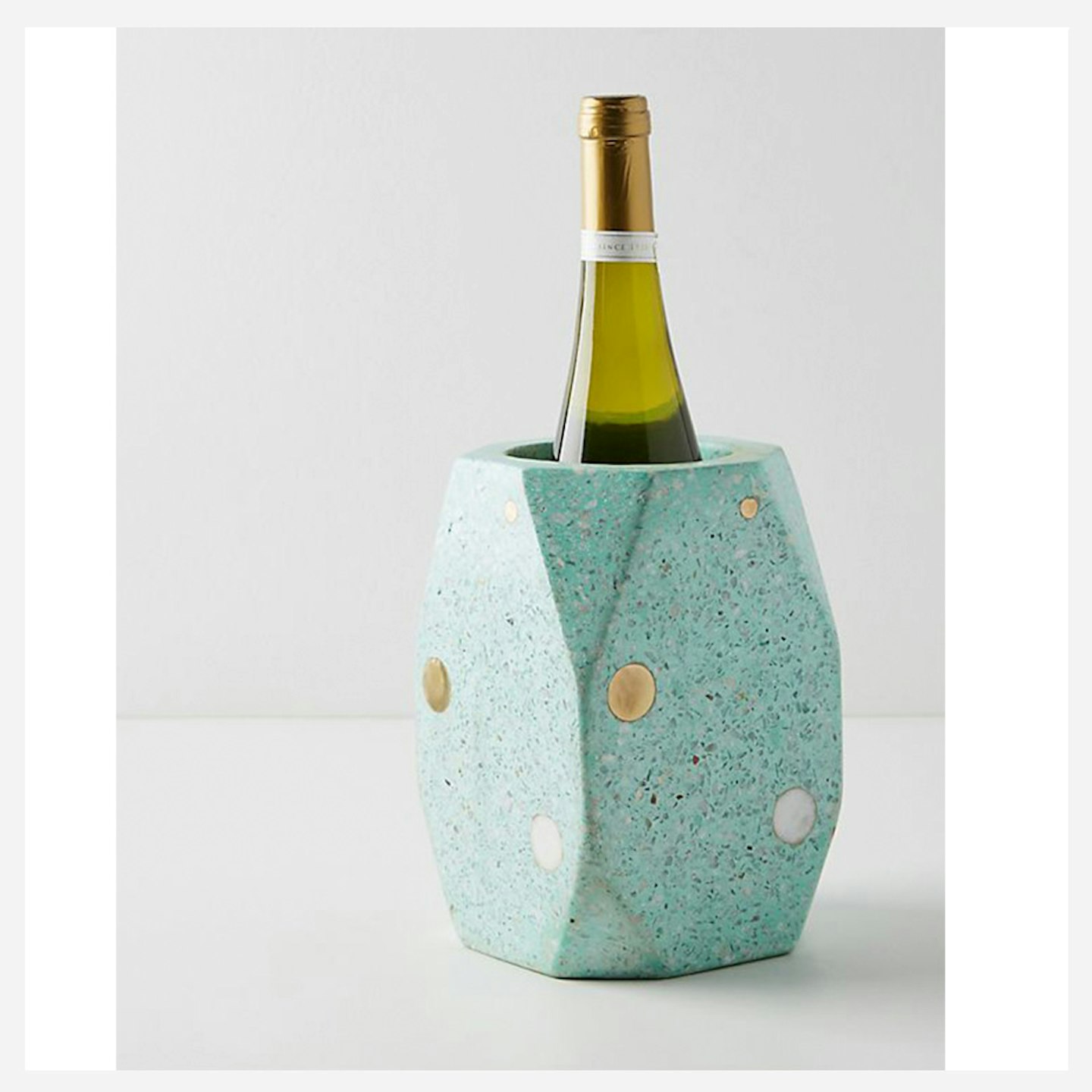 8 of 11
CREDIT: Anthropologie
Terrazzo Bottle Stand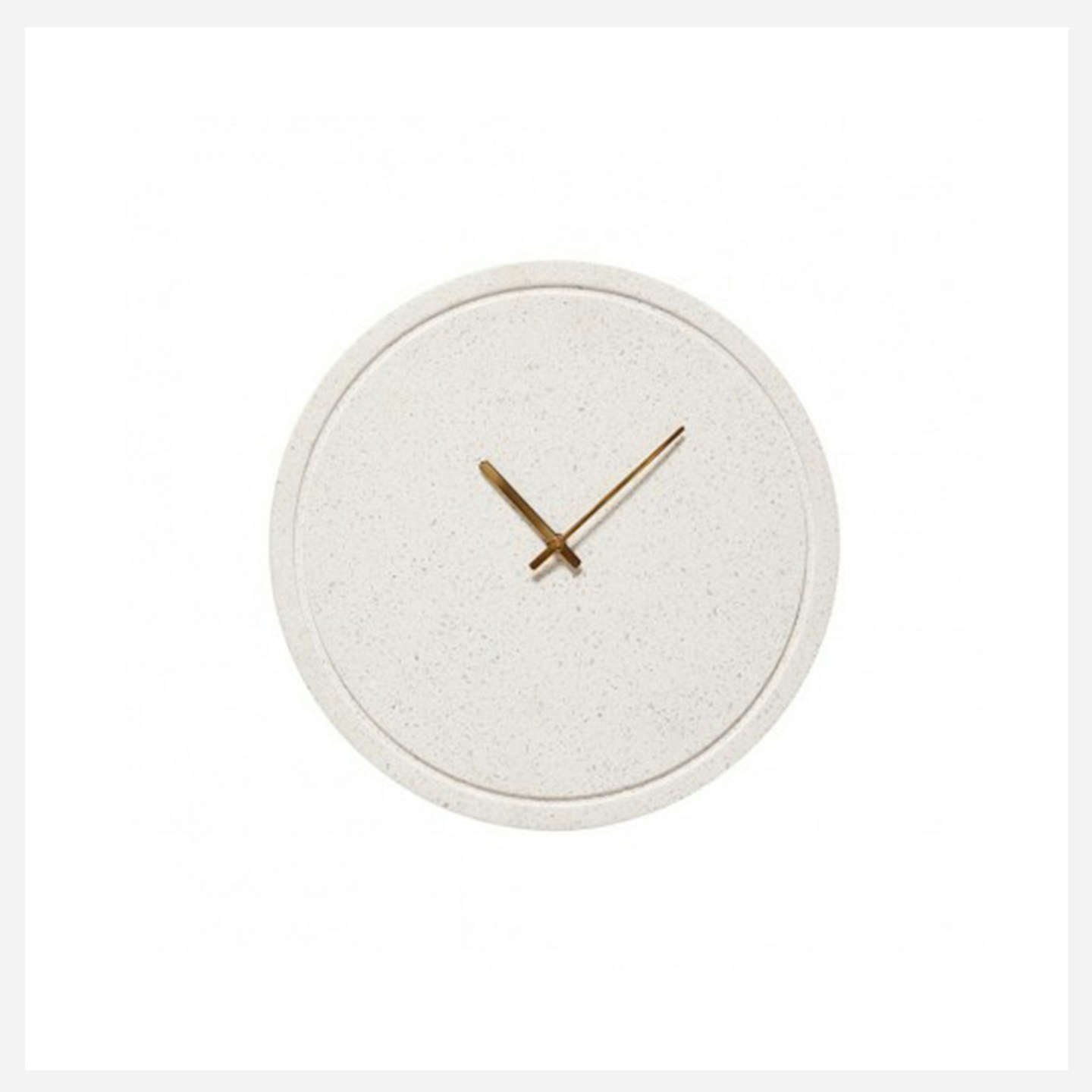 9 of 11
CREDIT: Haygen
Hubusch White And Brass Terrazzo Clock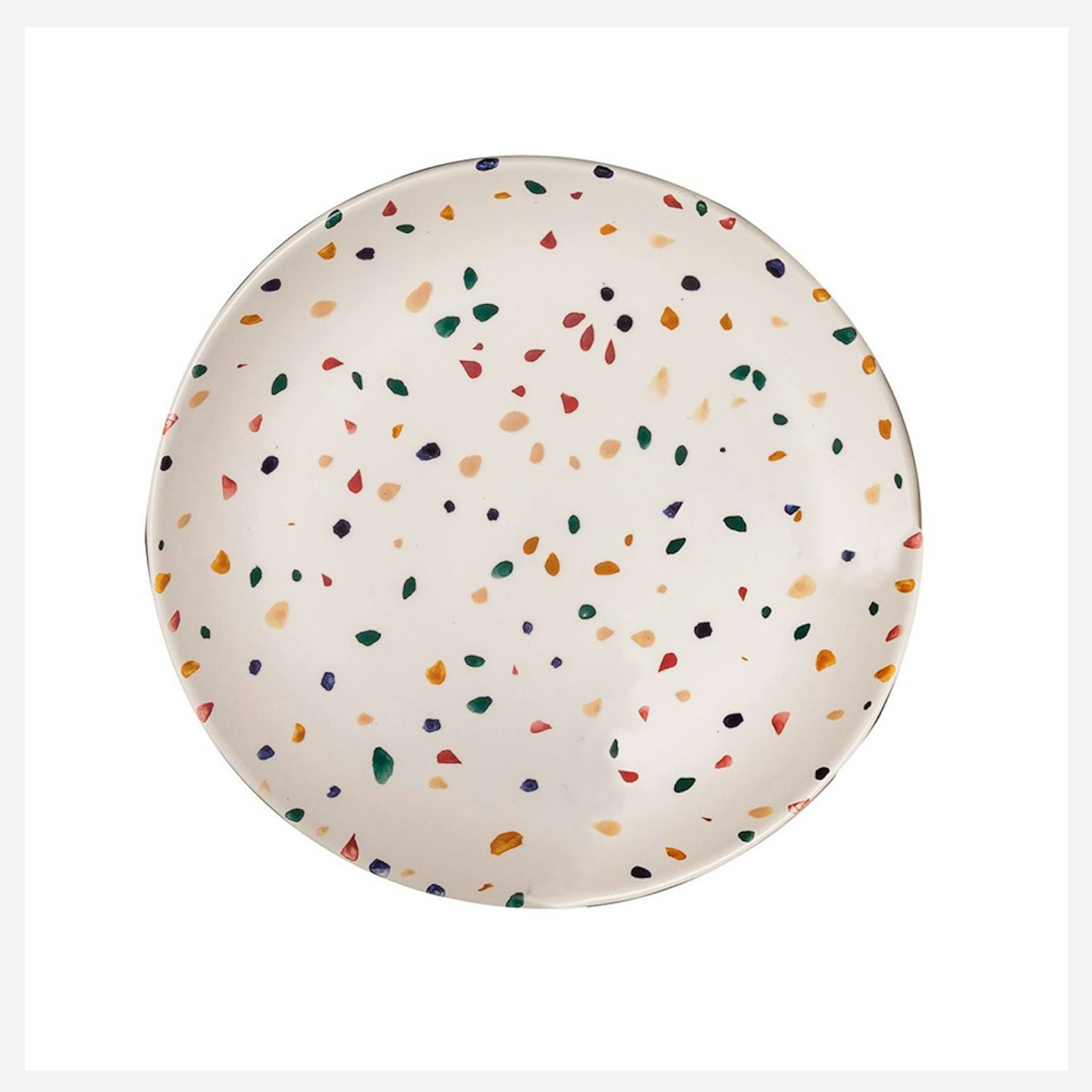 10 of 11
CREDIT: Dassie Artisan
Terrazzo Dinner Plate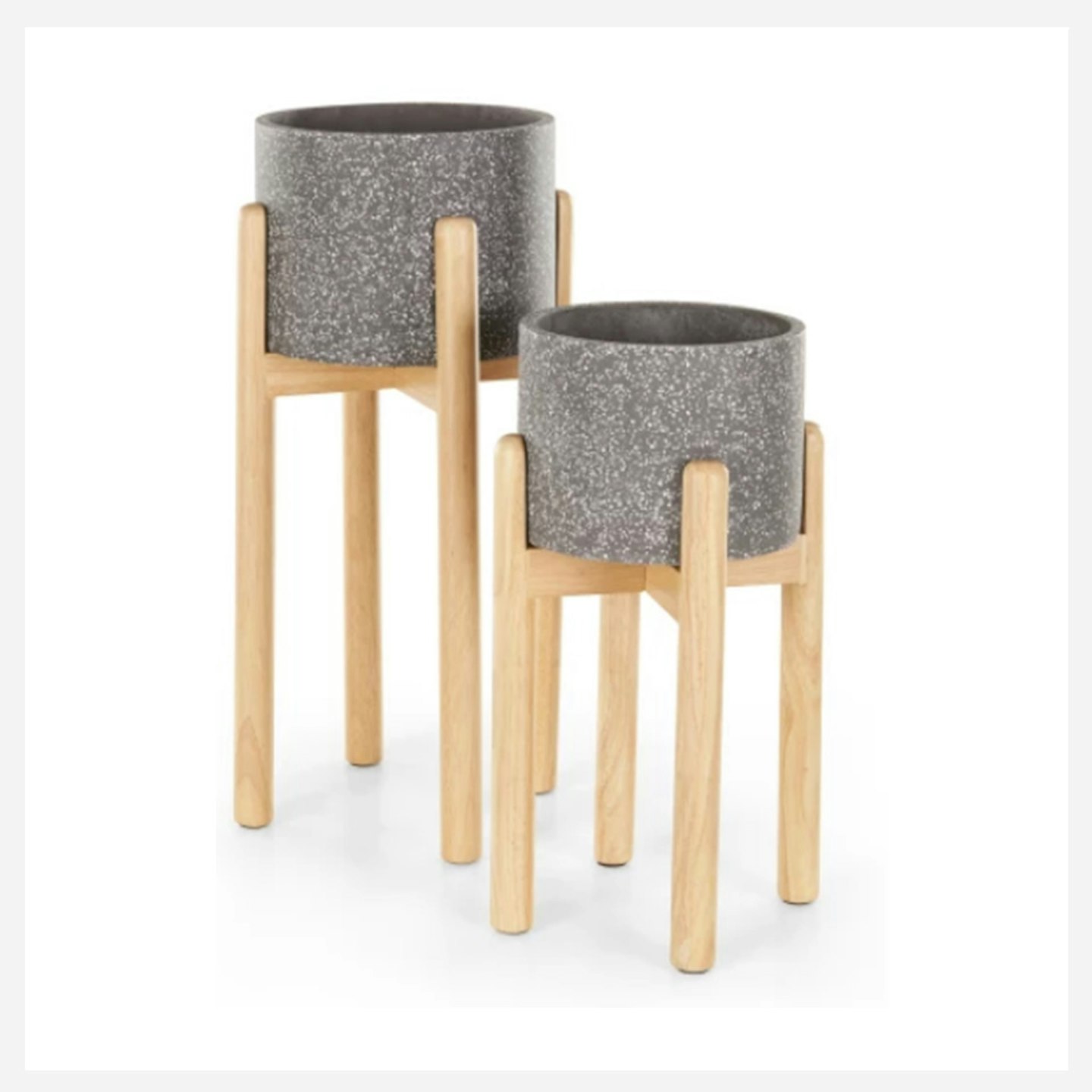 11 of 11
CREDIT: MADE
Hakun Terrazzo Plant Pot Set
Follow Jazmin on Instagram @JazKopotsha