Over the last year, we've spent more time in our homes than we'd ever anticipated - and looking at the same furniture and decor every day is bound to get dull a lot quicker when you suddenly find yourself working from home in lockdown. Life is easily made a little better and brighter by making small changes to your home. There's a mental health element in play too - studies have long suggested that there is a correlation between how you feel about your home surroundings and your mood. Giving your home a makeover and personalising your space is not only an important part of expressing your identity but also a great way to boost your mental health.
We don't always have the money or time to start a full on makeover or renovation, but even some small changes can make a big difference. Here are some easy refreshes and touch ups that have the power to transform and brighten your home and mood.
1. Be Colour Creative
Sophie Robinson, interior designer and co-host of The Great Indoors podcast, says, I will use chalk paint (anniesloan.com) to give a new lease of life to old, tatty bits of furniture. With chalk paint the transformation is fast and satisfying. You don't need to prep the surface, so no sanding or priming; just paint and experience the colour joy.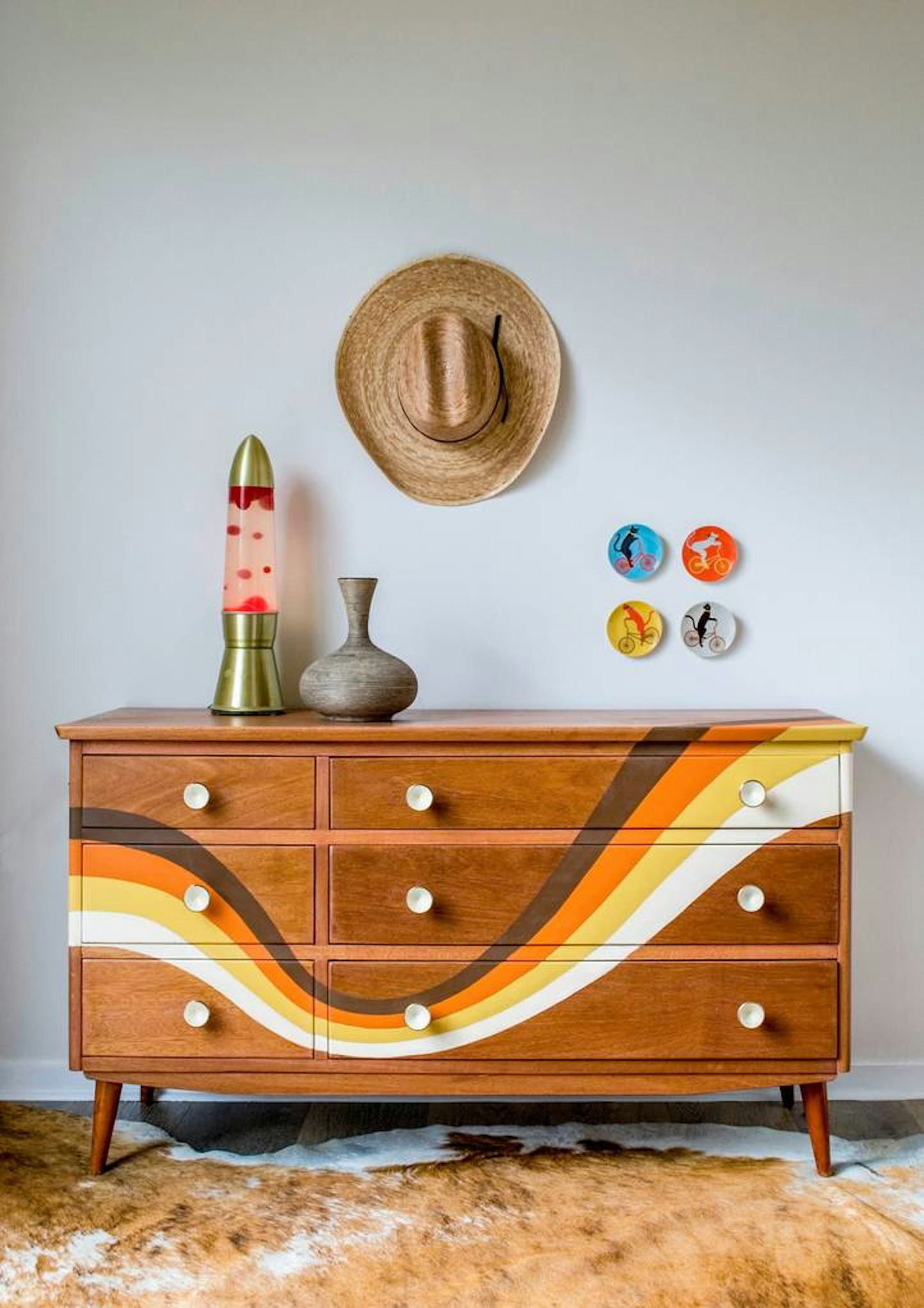 2. Shake up the Scene
'A simple way to enhance your home is to play around with furniture arrangements', says interior designer Kelly Wearstler, whose Interior Design MasterClass can be seen on YouTube. 'Discover how pieces might sit well in a different room or corner. Create a new seating nook in your bedroom with a chair from your living room'.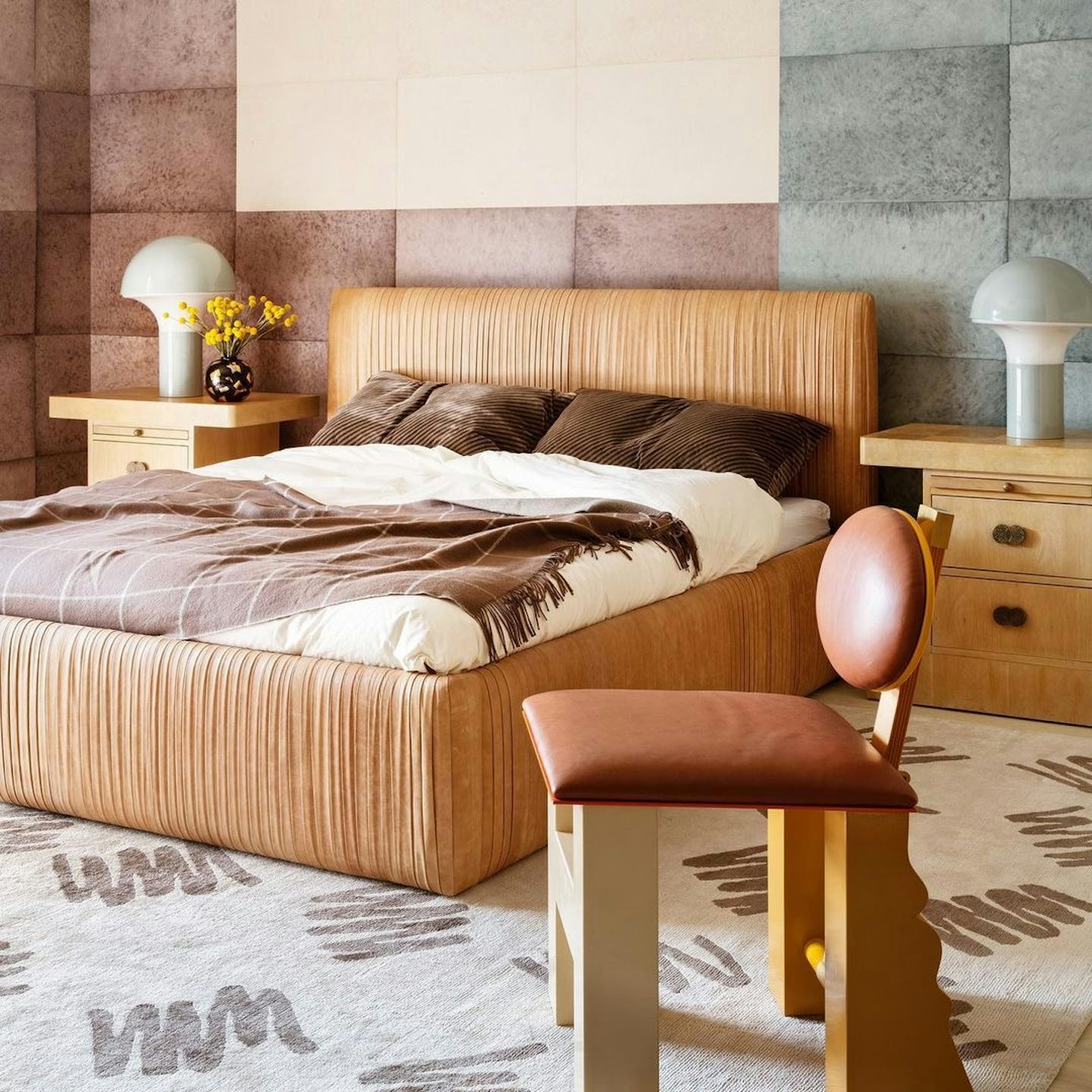 3. Introduce contrast
'You don't have to paint your banister all in the same colour' says Grazia Lifestyle editor Rachel Loos. 'Interior Designer Sara Swabb painted the hand rail of her banister black, and the contrast with the spindles in the soft of Farrow & Ball's Wevet gives the open-plan living room an unexpected and graphic look'.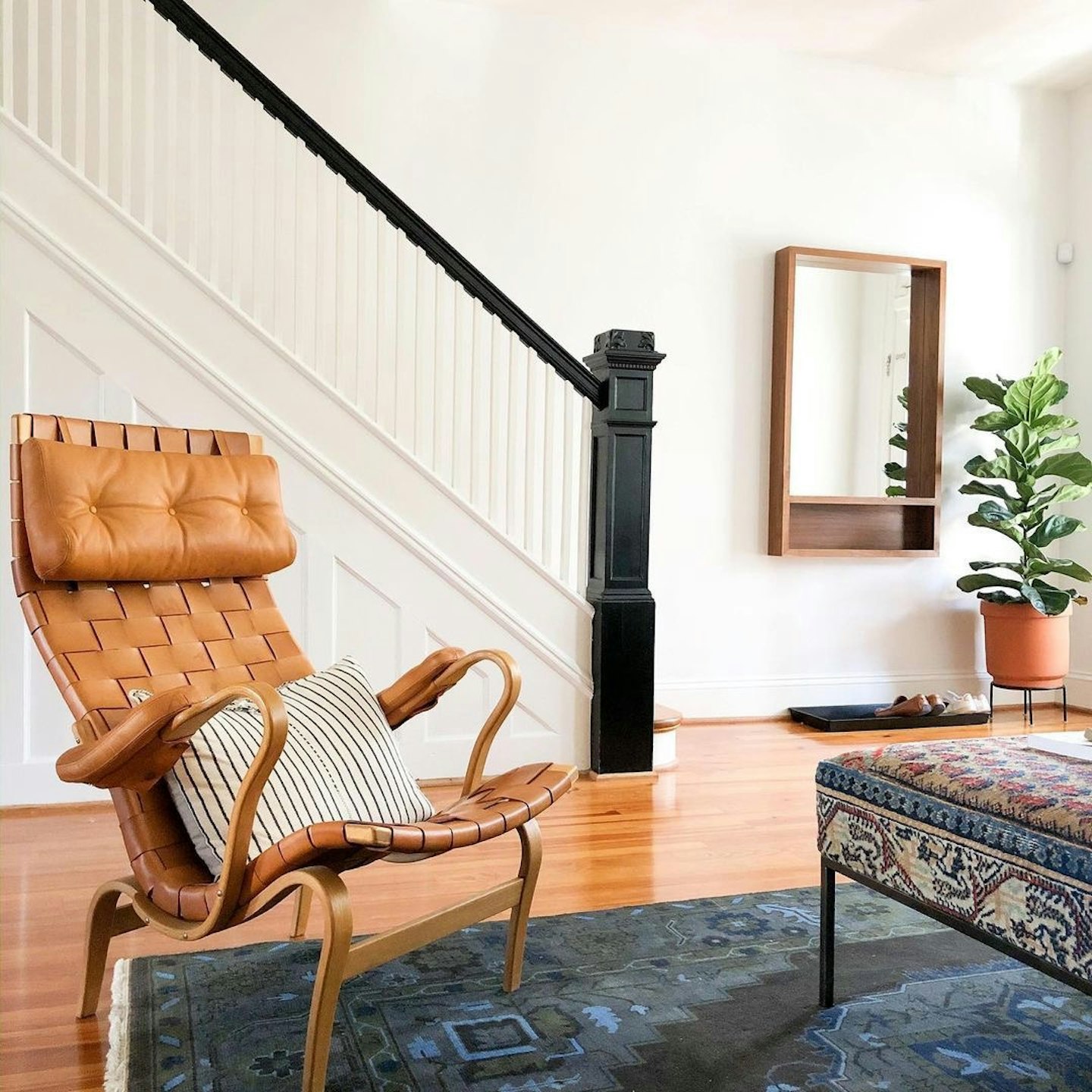 4. Get the picture
Using coloured tapes is a cheap, chic alternative to frames', says Max Tielman, art director at West Elm. 'Here, I used Japanese washi tape, black masking tape and copper foil tape. Put your image up, then use tape to make a frame, playing with the size and interior space. Use a blade to trim off the excess. Move it lightly over the tape to avoid marking the wall'.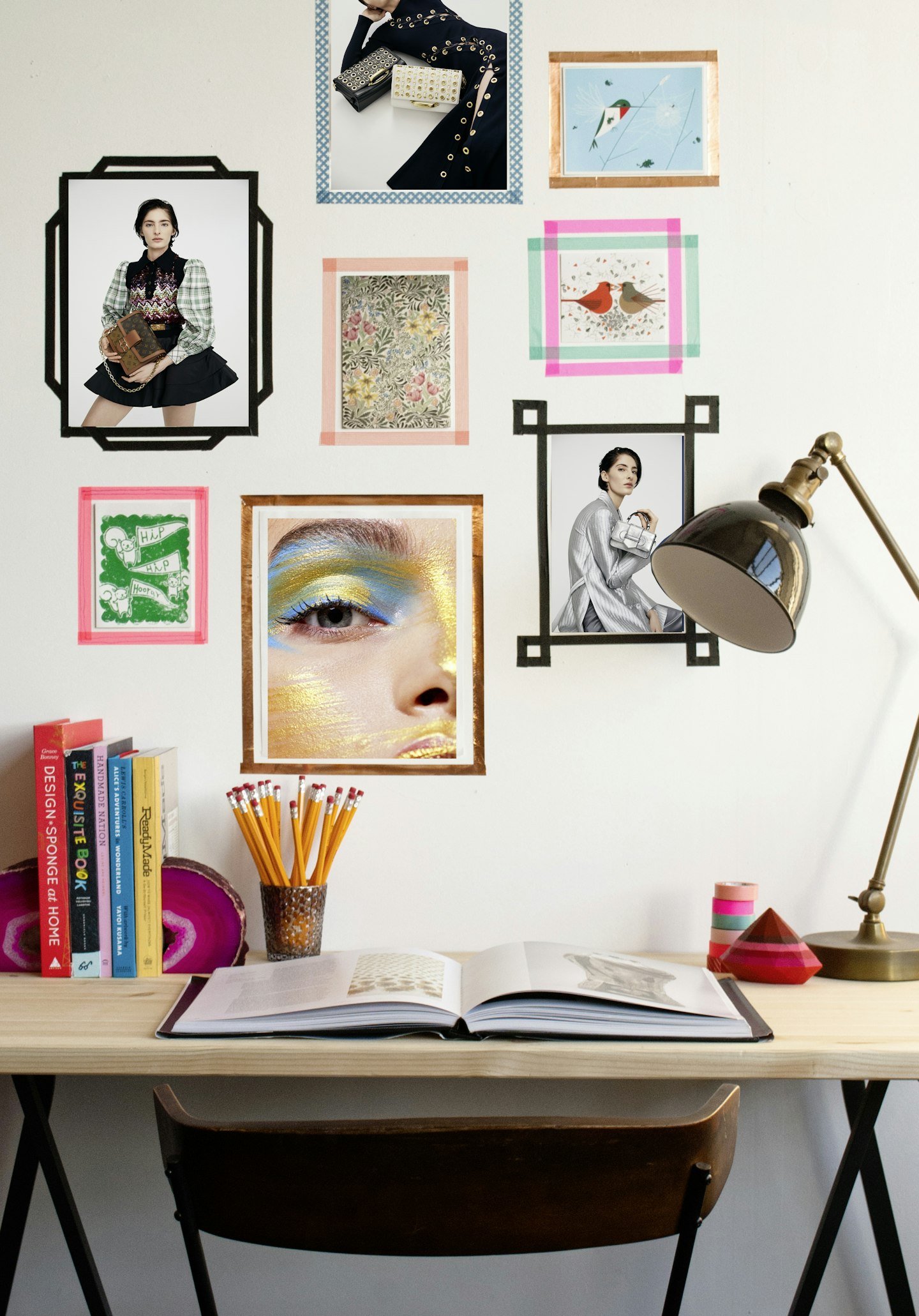 5. Cull the clutter
'Make a list of all your rooms, starting at the front door, and work your way around each room in your house until you get back to the entrance,' says Sophie Hinchcliffe, aka Mrs Hinch, in The Activity Journal By Mrs Hinch. 'Identify the areas you think could do with a declutter. Examples for me would include: my Tupperware cupboard in the kitchen and my ottoman in the lounge. Once you have all of your lists written up, work out a plan of action for when you're going to tackle each area. Remember to make the plan manageable and realistic, because the last thing we need is to add to our already very busy to-do lists! So try and have a go at slowly making your way through your plan as and when you've got some spare time, ticking each item off as you go, and you'll be amazed at the progress you're making. Tidy house, tidy mind!'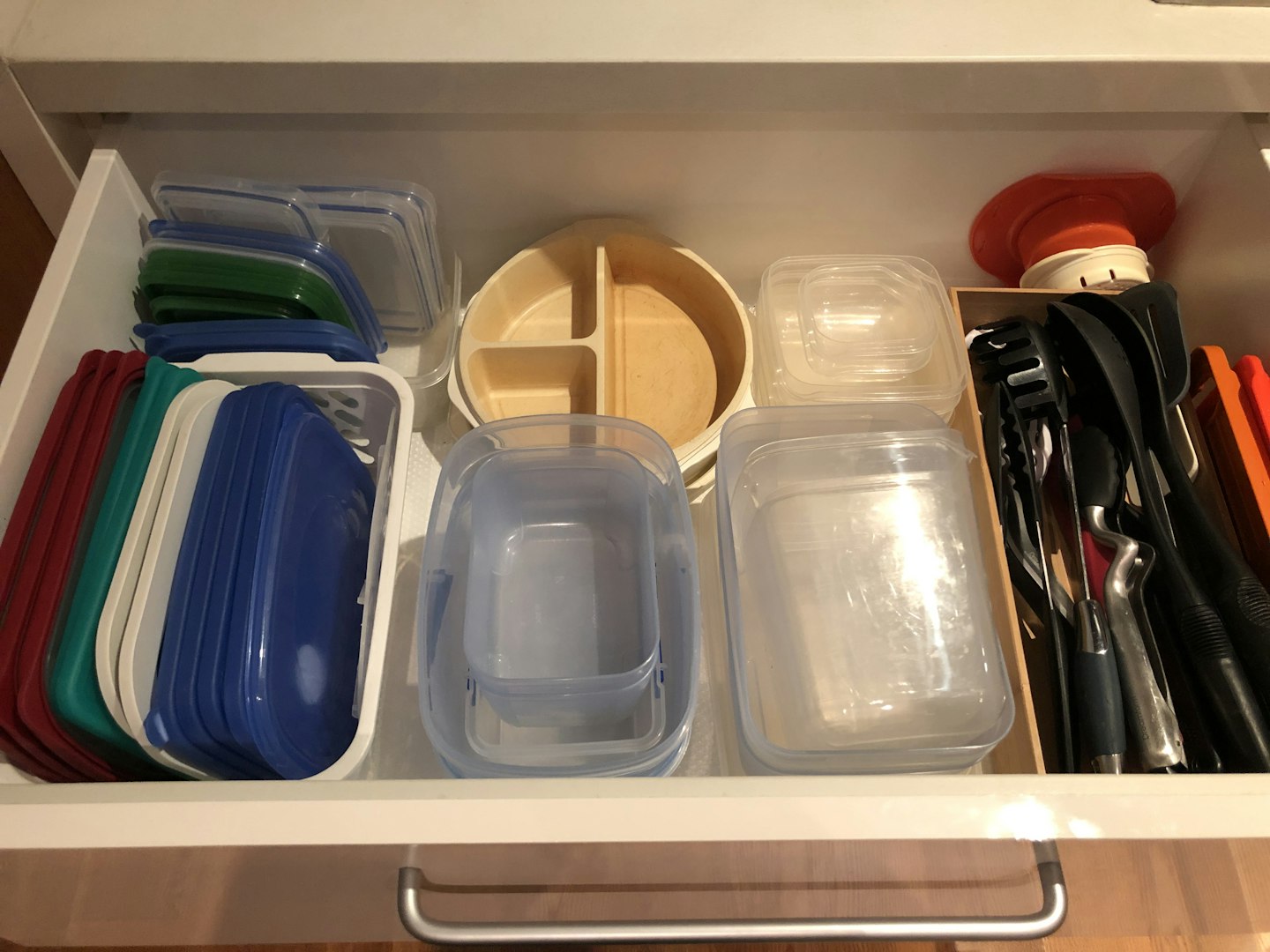 6. Tray Chic
'Decorative trays are a pretty way to tidy random items – it makes them seem more organised and helps prevent you losing them down the sofa,' says interior designer Beata Heuman. 'I've put one of our marbleised trays (£55, beataheuman.com) on an ottoman in our living room. It's a great catch-all for everything from drinks to little things such hairbands and pens'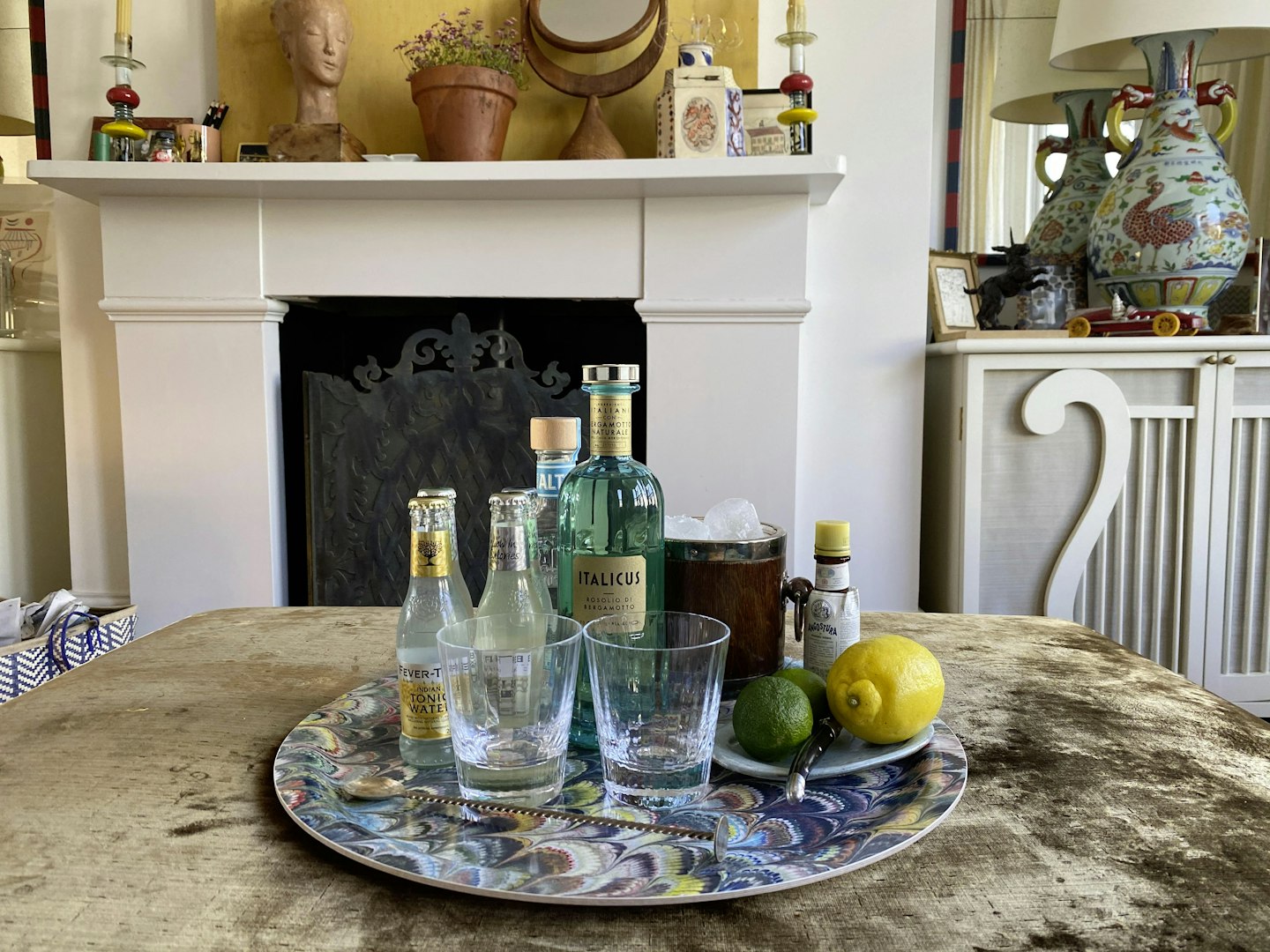 7. Go Green
'A group of plants on shelves can serve as a feature wall,' says Sarah Gerrard Jones, @theplantrescuer. 'Consider which plants work together in terms of height, size, texture and plant requirements. Cacti, for example, need a lot of light, while ferns don't. Grouping plants together is good for them, raising the humidity and so reducing shrivelled brown leaves.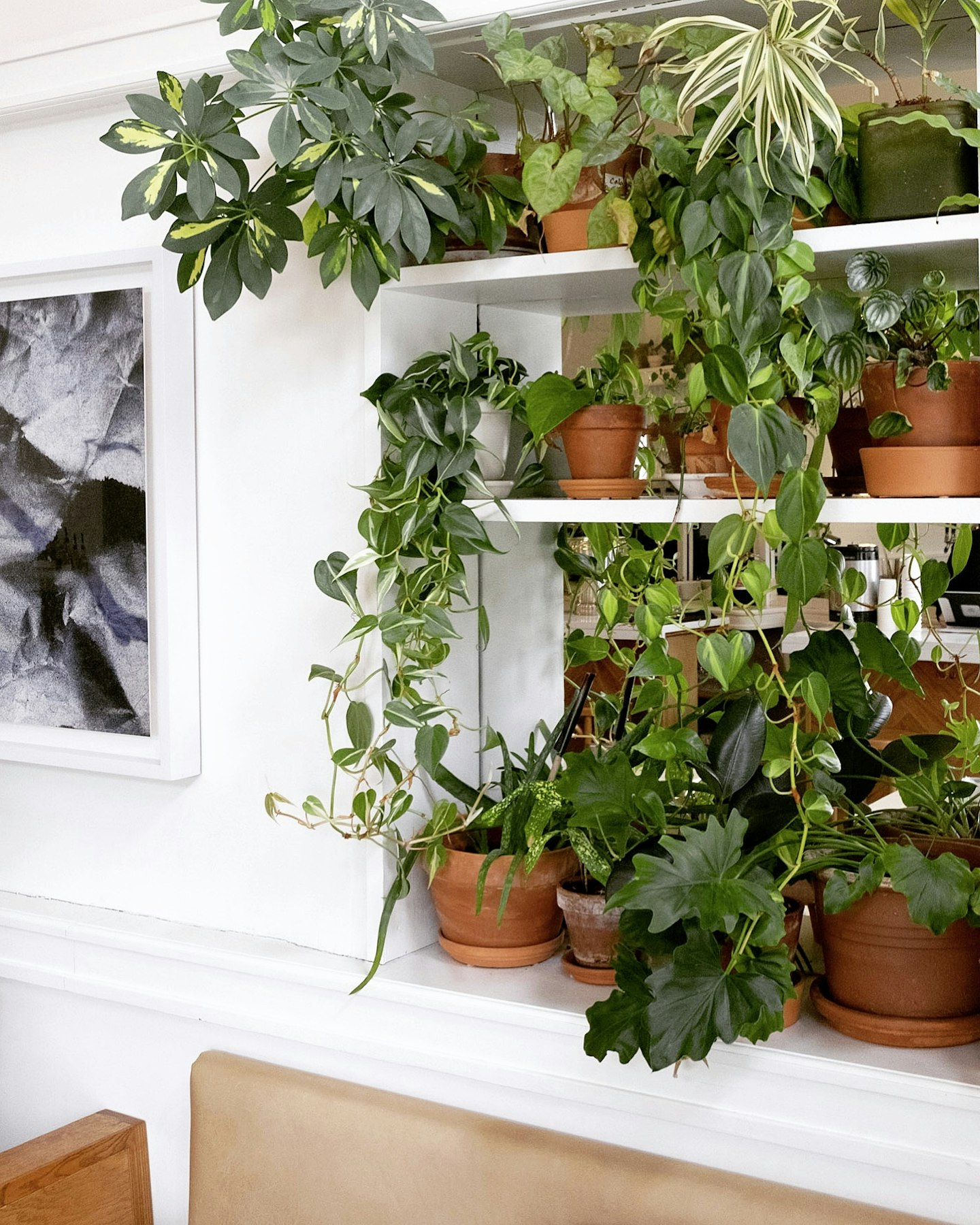 8. Style your shelves
'Combine books and decorative objects to create a stylish shelfie,' says interiors writer Geraldine James, author of #shelfie. 'Stack books both upright and horizontally. Place them upright for an entire section, or just do part of it, then fill the rest with objects that pick out colours on the spines. Then in another section, stack them horizontally.'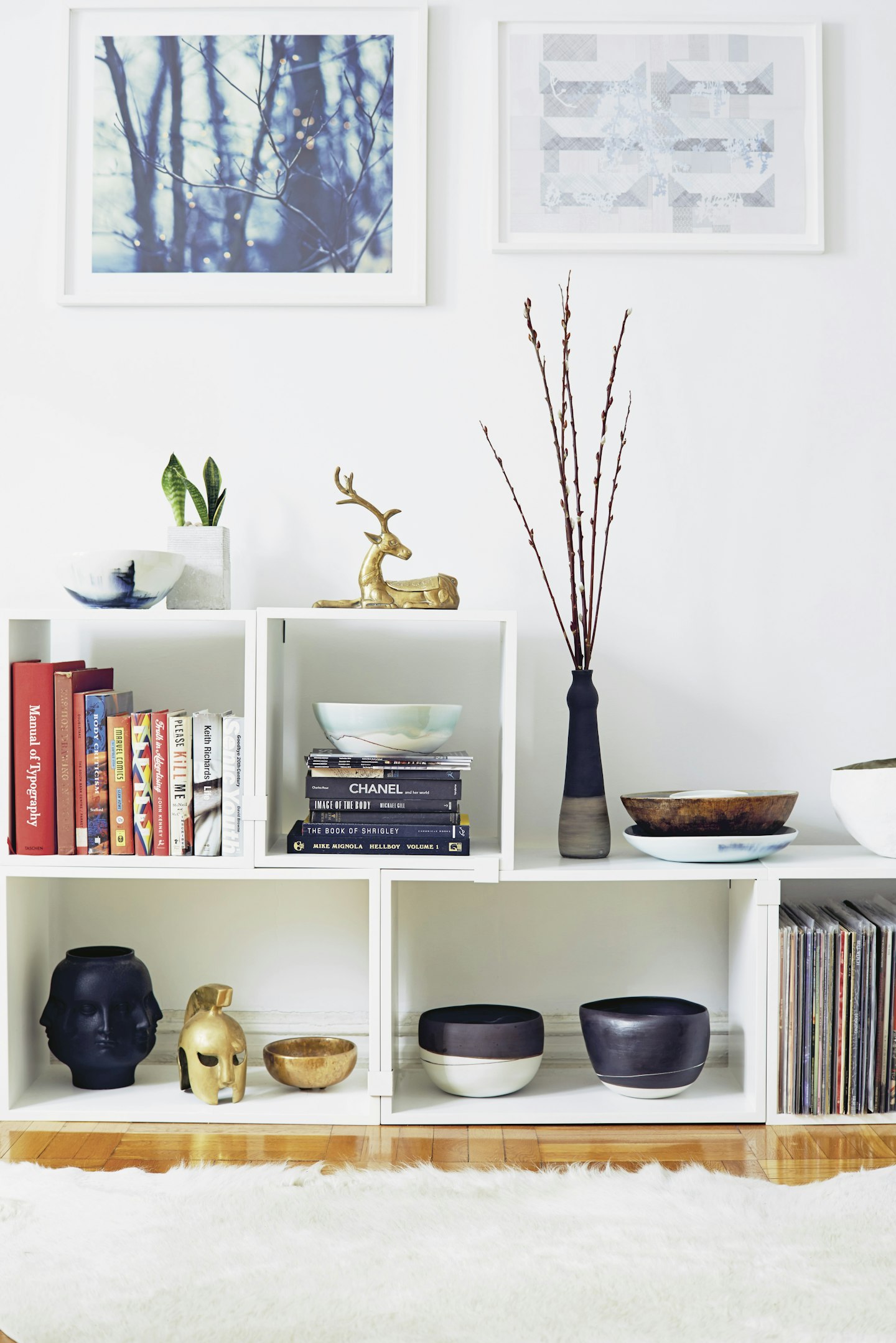 9. Try 'Mantelscaping'
'Refresh your environment so it inspires you,' says Lisa Mehydene, founder of edit58. 'I've been creating new vignettes that bring me joy, such as moving a painting from a bedroom and mixing it up with a vase, bowl, postcard, candle. In particular I'm "mantelscaping" as I'm spending a lot of time on my sofa looking at it. Switching up this vignette lifts my spirits'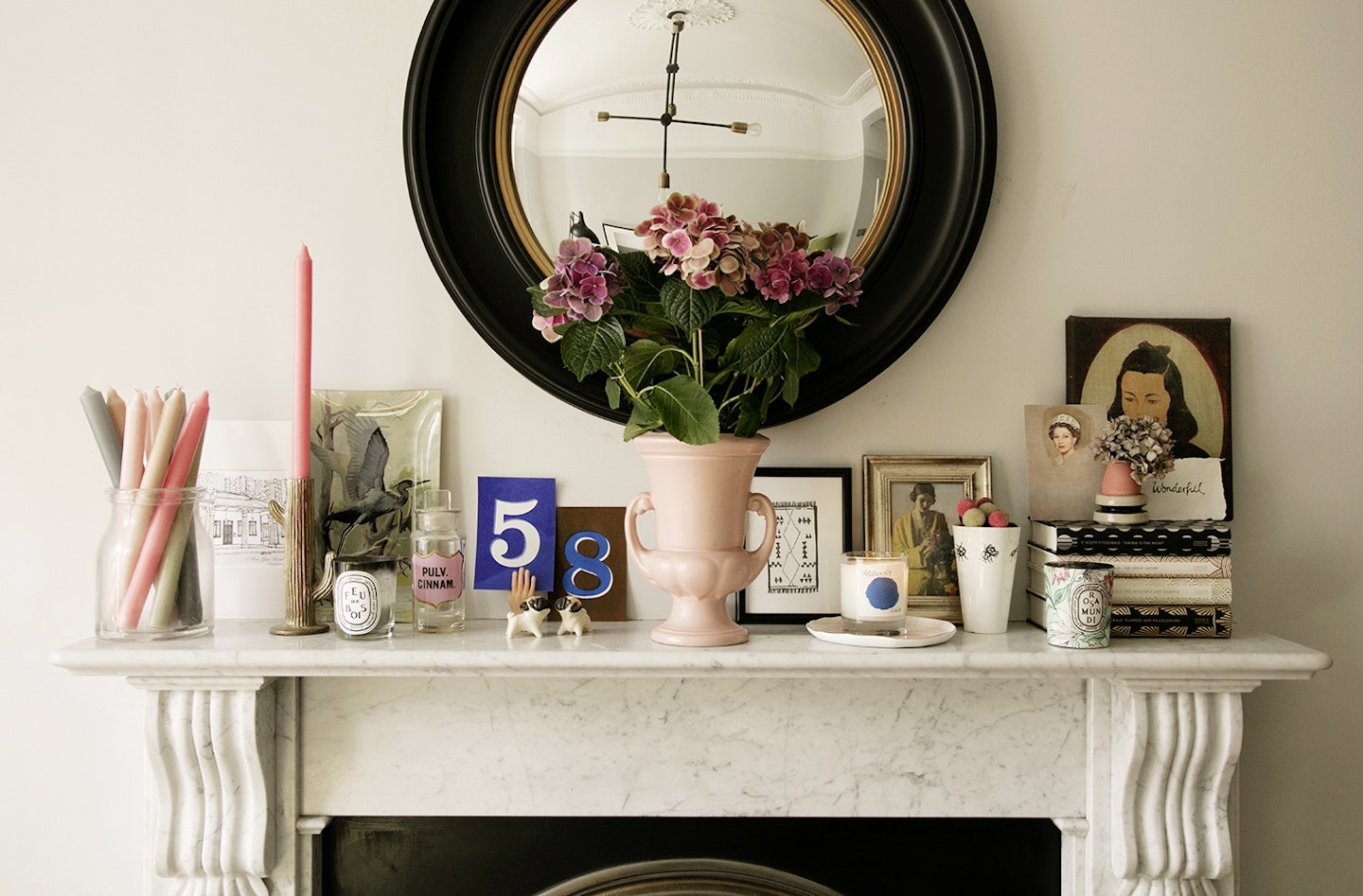 10. Trick the eye
'A great interior designers' trick is to put one expensive item centre stage in a room filled with everyday stuff,' says Marianne Shillingford, creative director of Dulux. 'You see the designer's choice and assume everything else is just as swanky. Do the same with decorating – distract from tired walls by painting something else, say a piece of furniture or a picture frame, a bold colour. Choose a satinwood or eggshell finish for a premium look.'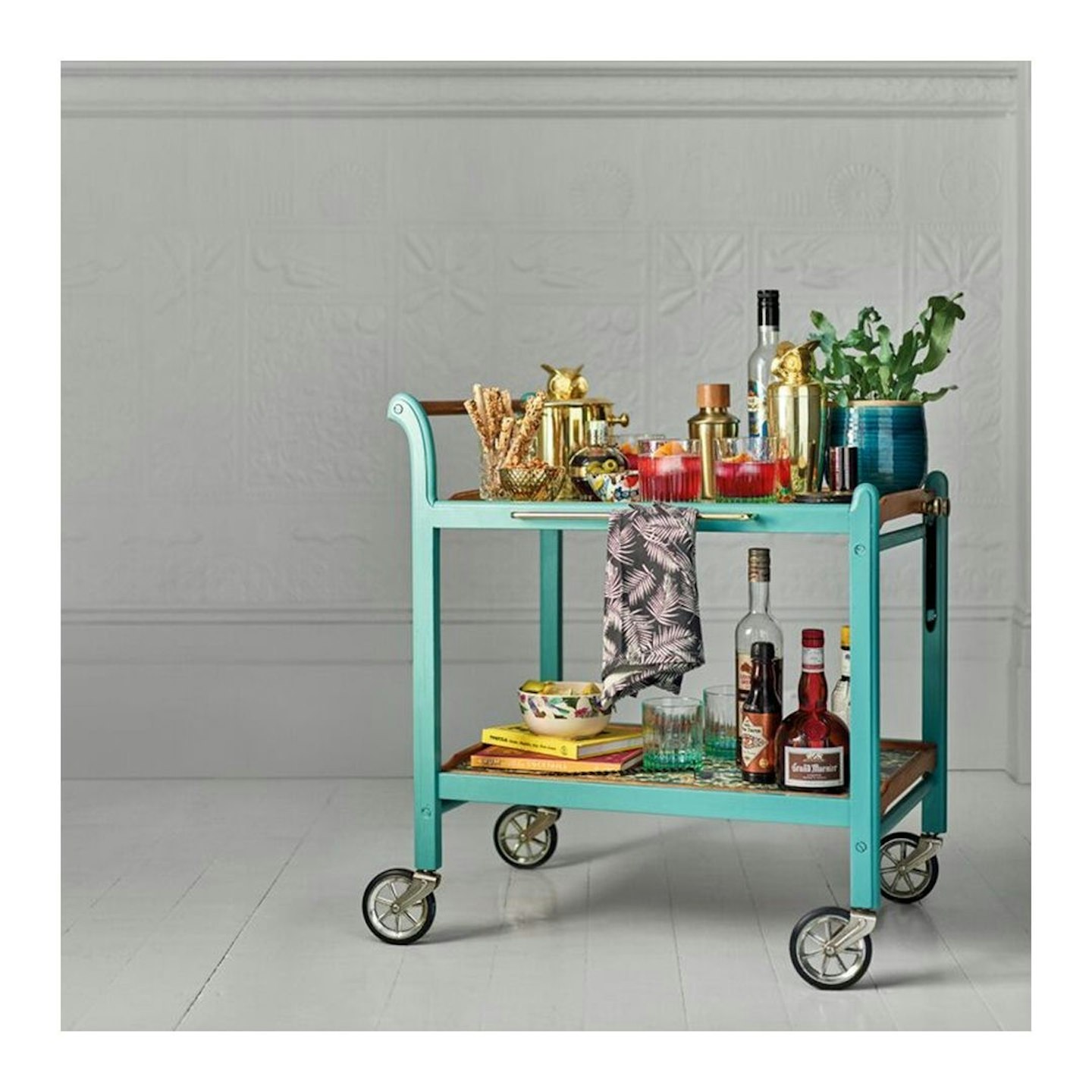 11. Touch up paint Jobs
'This is the time to touch up scuffed skirting boards and doors,' says Kate Watson-Smyth of Mad about the House and co-host of The Great Indoors podcast. 'Also, paint out white ceilings in colour. I have a gold ceiling that makes my office a happy place. Take inspo from Bianca Hall (@french forpineapple) who used leftover tester pots to paint a square on the wall to frame her pictures.'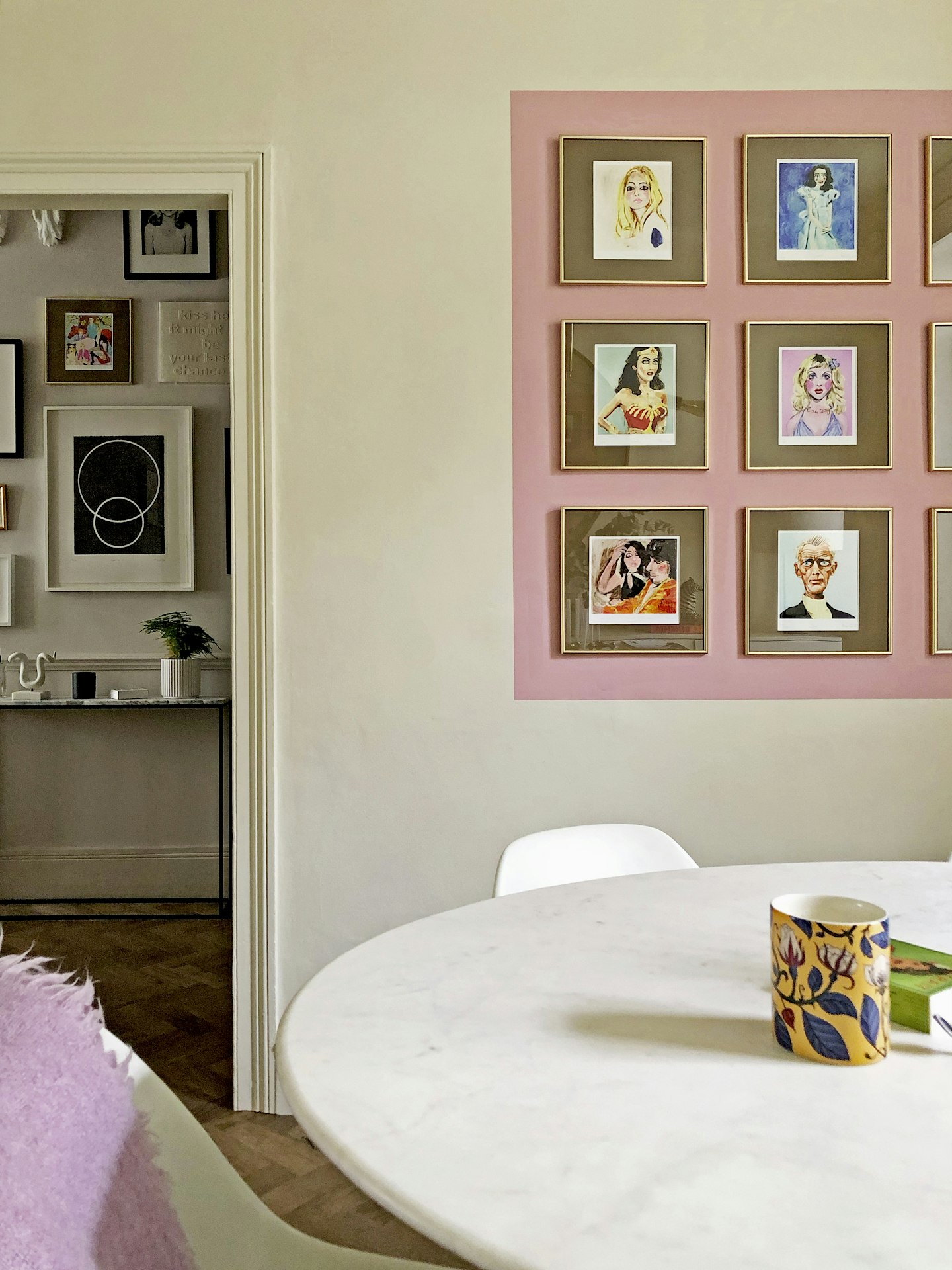 12. Spark joy and inspiration
'Create a mood board above your desk for inspiration – it really livens up your work space too,' says Georgia Spray of Partnership Editions. 'I've always collected postcards of my favourite artworks from exhibitions, and usually they tend to sit in a drawer. I've now pinned them to the wall along with pages from magazines that feature shoots I love – they allow me to feel connected with art history at a time when I'm not able to visit museums. I've also rehung some of the artworks from the rest of my flat in the study as they have such a calming effect. You can even lean artworks on shelves or propped on your desk if you don't want to drill into the walls'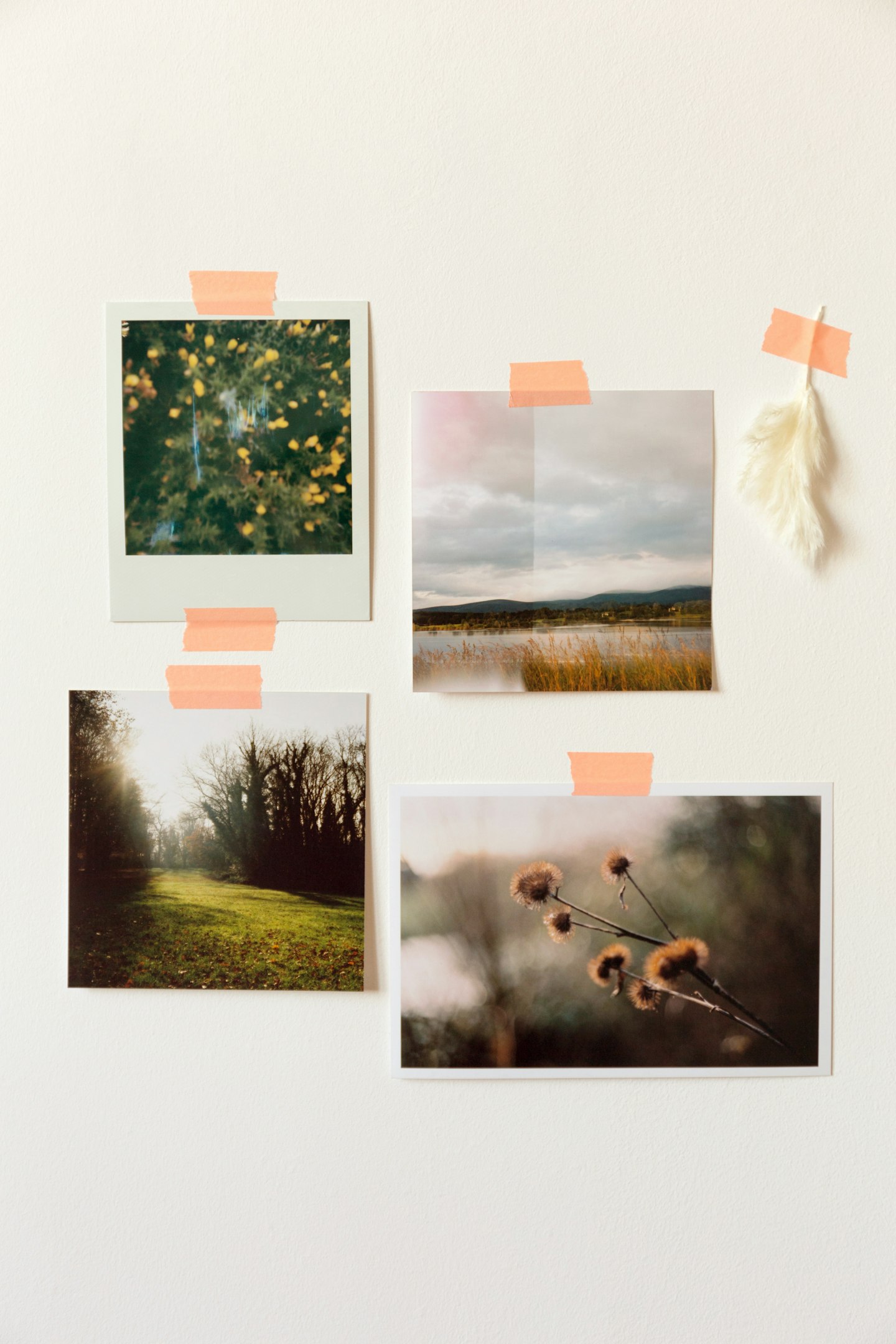 13. Make details count
'Like opening an austere suit to reveal a bright lining, using a contrasting colour inside cupboards is an unexpected touch that adds personality,' says Merlin Wright, Design Director at British Standard and Plain English. Wallpapering the inside of a bookcase will give it new life.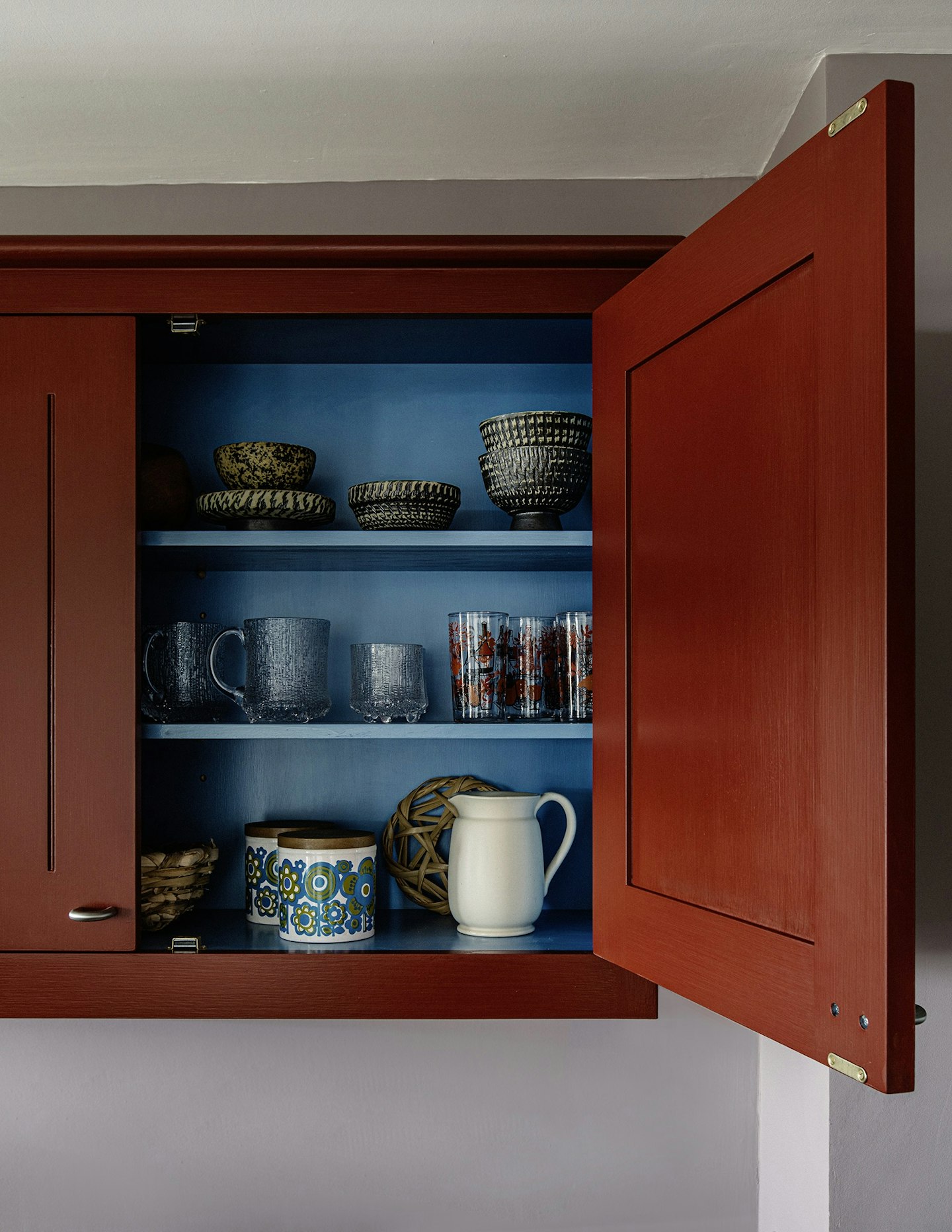 14. Streamline storage
Jacqueline Mercer of@tinyandthehouse says, 'My mum taught me to organise foods into categories such as tins and rice, and that makes it easier to see what I need. Decant dry foods into glass jars, which look good and save space. Finally, place things on shelves in order of how often you use them.'