If you've been alive and on the internet in the past 24 hours, you'll have seen Rihanna's incredible (life-changing, jaw-dropping) performance at the Superbowl. From the costumes to the lights, and RiRi's unmatched vocals - everything was beyond perfection.
Unless you were lucky enough to actually be there, you (like us) would have settled for watching on your phone, laptop or TV, which - for most - proved a little anti-climactic. But, that wasn't the case for all.
One creator, going by the username @angelslife.png, had a different experience, taking to TikTok to say: 'These Philips hue lights made me feel like I was watching Rihanna's halftime show live' calling it 'the best investment [she's] made for her apartment so far'. And, we were truly blown away by the results.
The Philips Hue Play Gradient Smart Lighting completely enhances your home viewing experience by blending multiple colours of lights to match the content of the screen. The results? An immersive, home theatre experience which will make you feel like you have front-row seats to the Superbowl - or any other performance, for that matter.
Some of our favourite comments on the video include 'This is how I'll be watching Beyoncé's renaissance tour' or 'I'm going to need this for Euphoria season 3'. Safe to say, we couldn't agree more.
While the original Gradient Lights are a little pricey, we've found the best (and most highly reviewed) affordable alternatives that will transform your TV set-up and make any movie or TV show 10 times more enjoyable.
Shop the Philips Hue Gradients, as well as more affordable alternatives, below:
SHOP: The Best Hue Lights For Your Home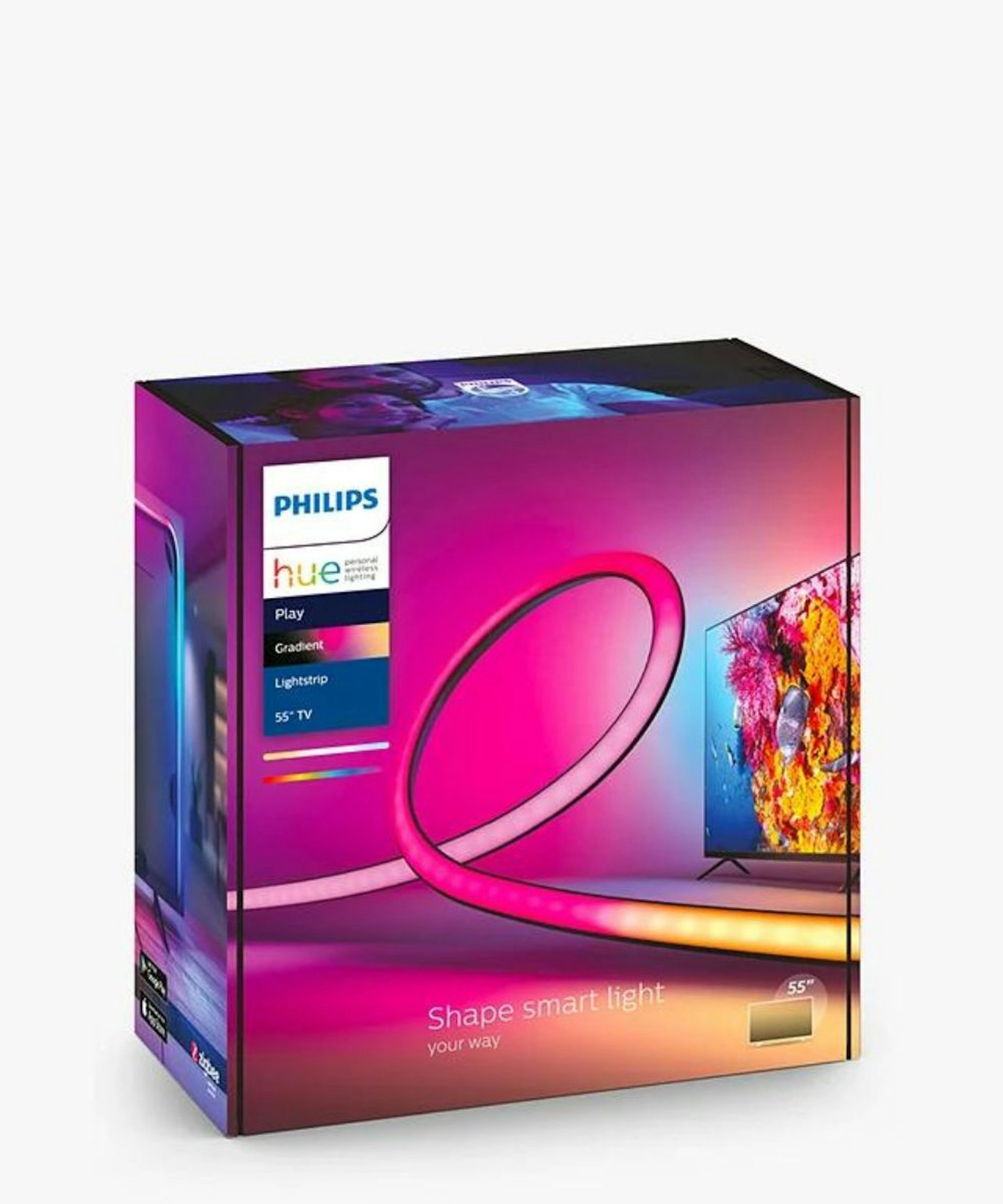 1 of 3
Philips Hue Play Gradient Smart Lighting
Suitable for 55" or 60" TVs, The Philips Hue strip easily attaches to the back of your TV, changing colour to match the on-screen content. Don't forget to shop the Hue Sync Box and Hue Bridge for the full lighting experience.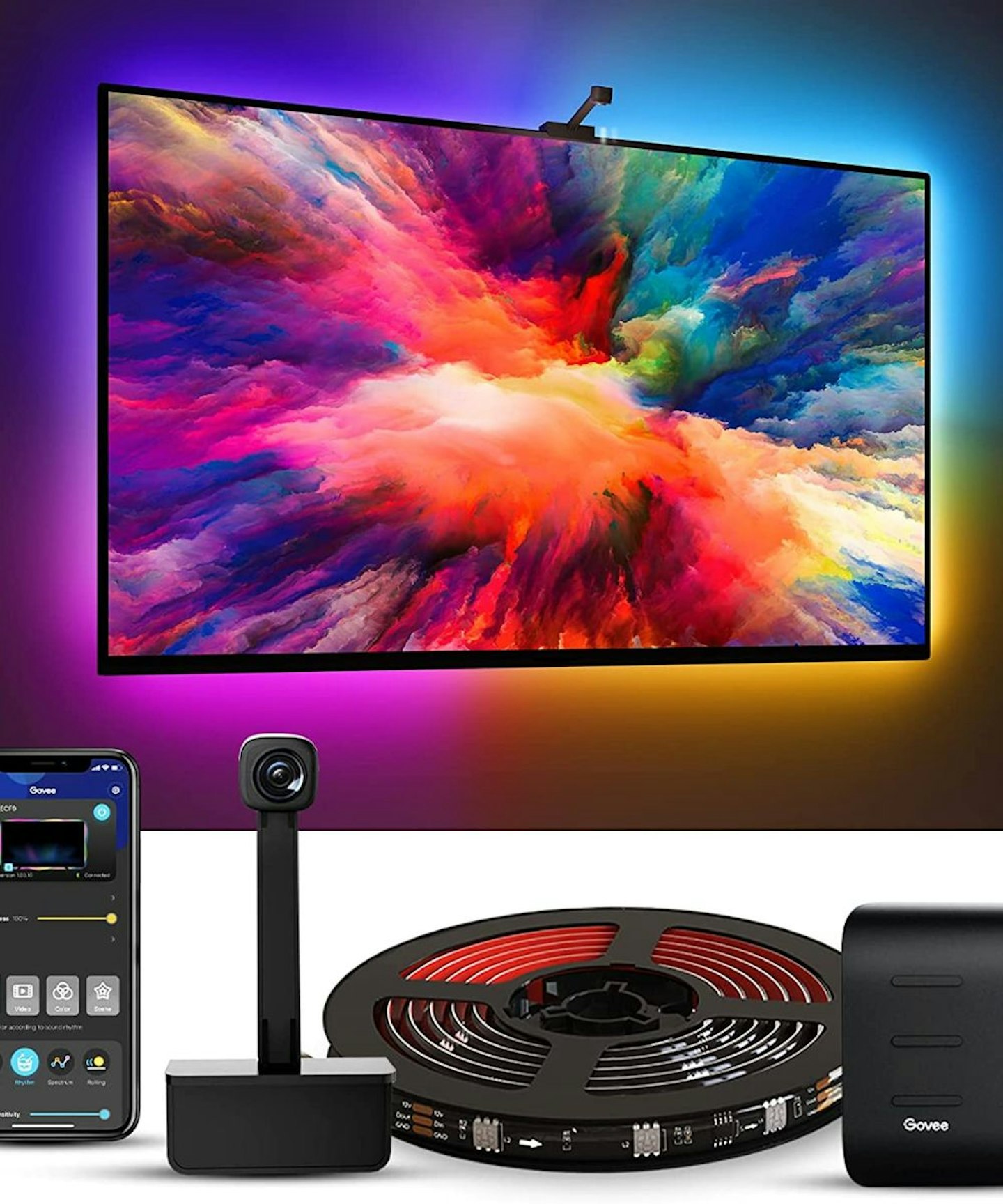 2 of 3
Govee WiFi LED TV Backlights with Camera
For a fraction of the price, Govee's Backlights come with a camera to capture the colour on the screen and automatically apply to your TV backlights. You can manage it using Alexa, or Google Assistant voice commands, and each strip is customisable to display multiple colours simultaneously.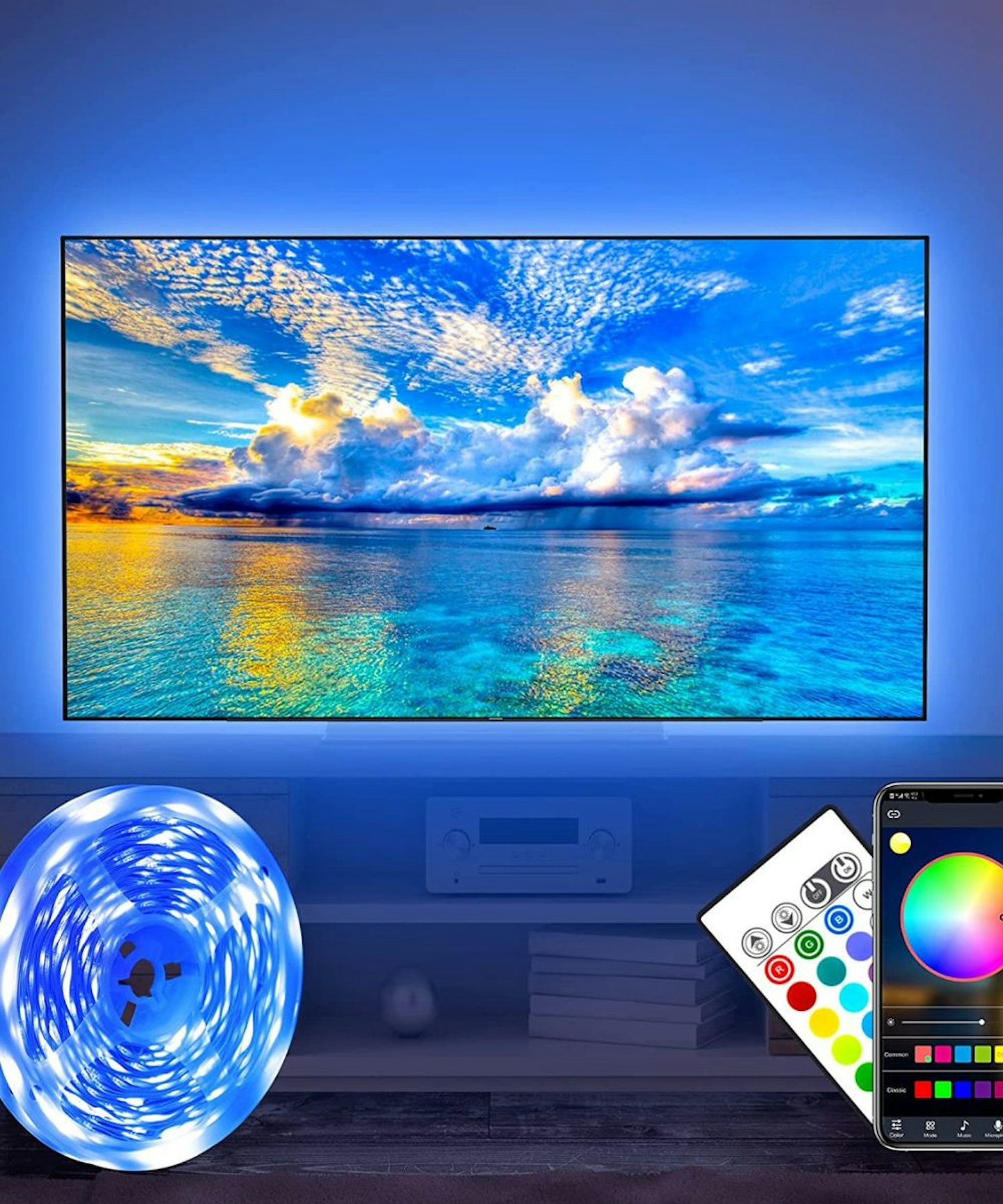 3 of 3
LED TV Backlight
For a more simplified (and affordable) version, these LED strips can be placed behind your TV and synced up with your music, allowing the lights to flicker and flash according to your tunes.