The Oliver Bonas diffuser range is the low-key homeware obsession you never knew you needed. The electronic diffusers, which are incredibly popular thanks to the timer setting, are constantly selling out.
They've proven so popular because they're genuinely genius. If you're coming back from a day out or expecting friends over after a day in the office, you can set the timer in advance to ensure your house is smelling ah-mazing when you get back. Unlike the safety worries of a candle, the settings range from 30 minutes to an hour, two hours, or three. As well as scent, the diffuser also has different coloured light settings; you can pick from white, blue, green, and yellow. Mind-blowing, right?
The Best Oliver Bonas Electric Diffusers To Buy In 2023
Not yet a diffuser convert? Here's our guide to the best scents in the Oliver Bonas range and how to use them...
Oliver Bonas Electric Diffusers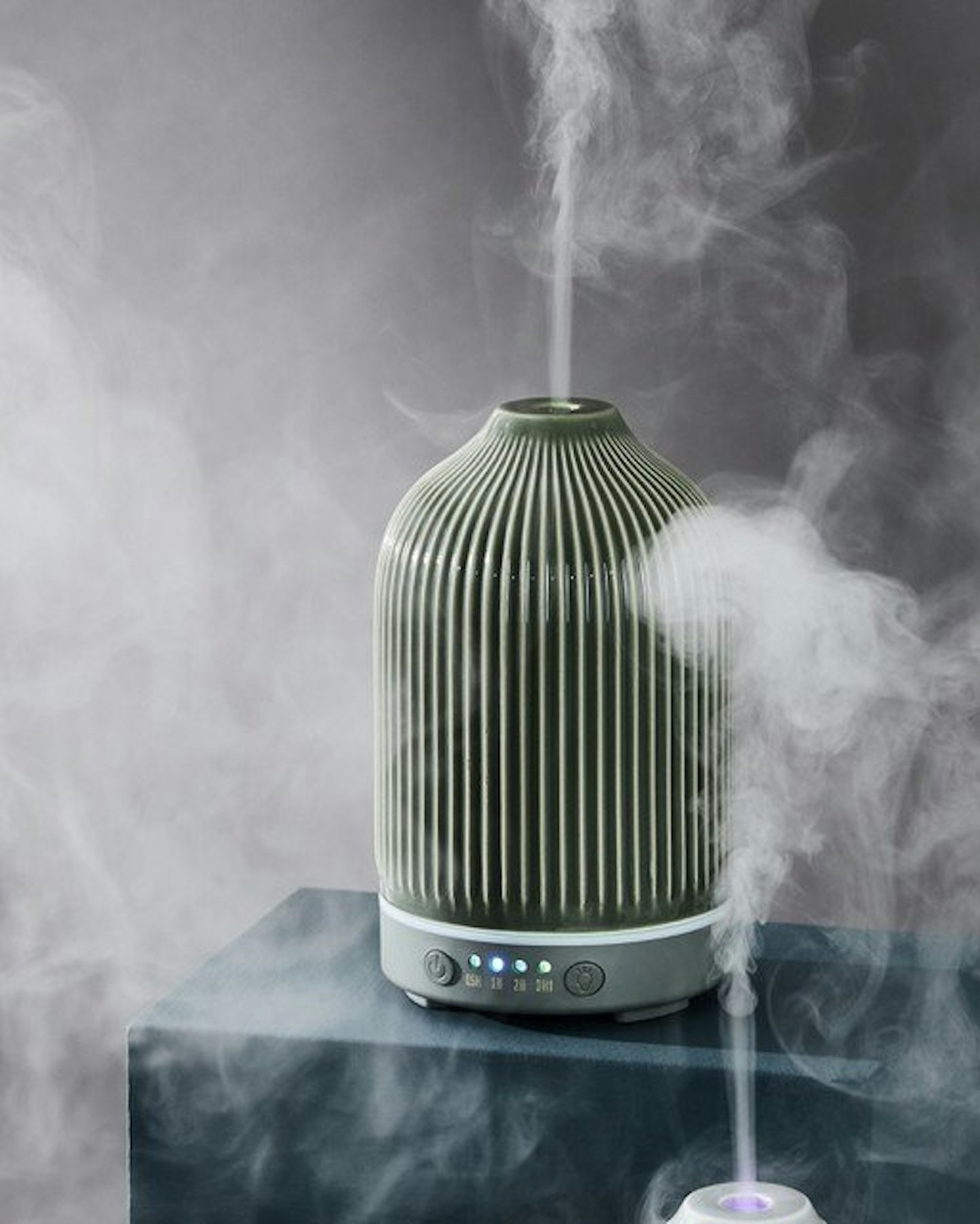 1 of 4
CREDIT: oliver bonas
Sage Green Essential Oil Electric Aroma Diffuser
This design includes a ceramic cover to conceal the diffuser, in a sage green tone with a ridged texture for an understated contemporary finish. It also comes in grey or natural beige.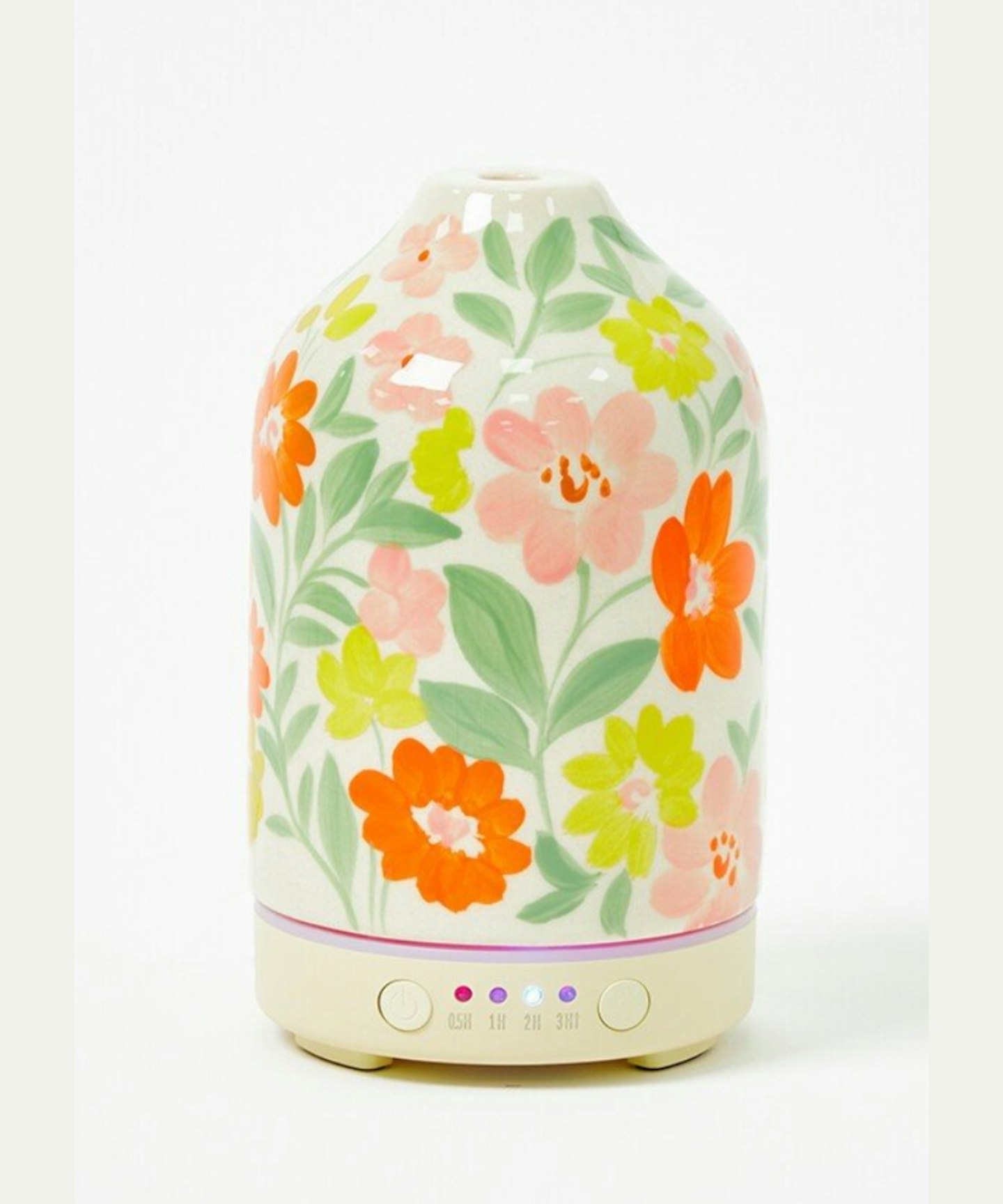 2 of 4
CREDIT: oliver bonas
Viola Floral Essential Oil Electric Aroma Diffuser
Oliver Bonas' new floral-decorated diffuser has gone viral for its beautiful design.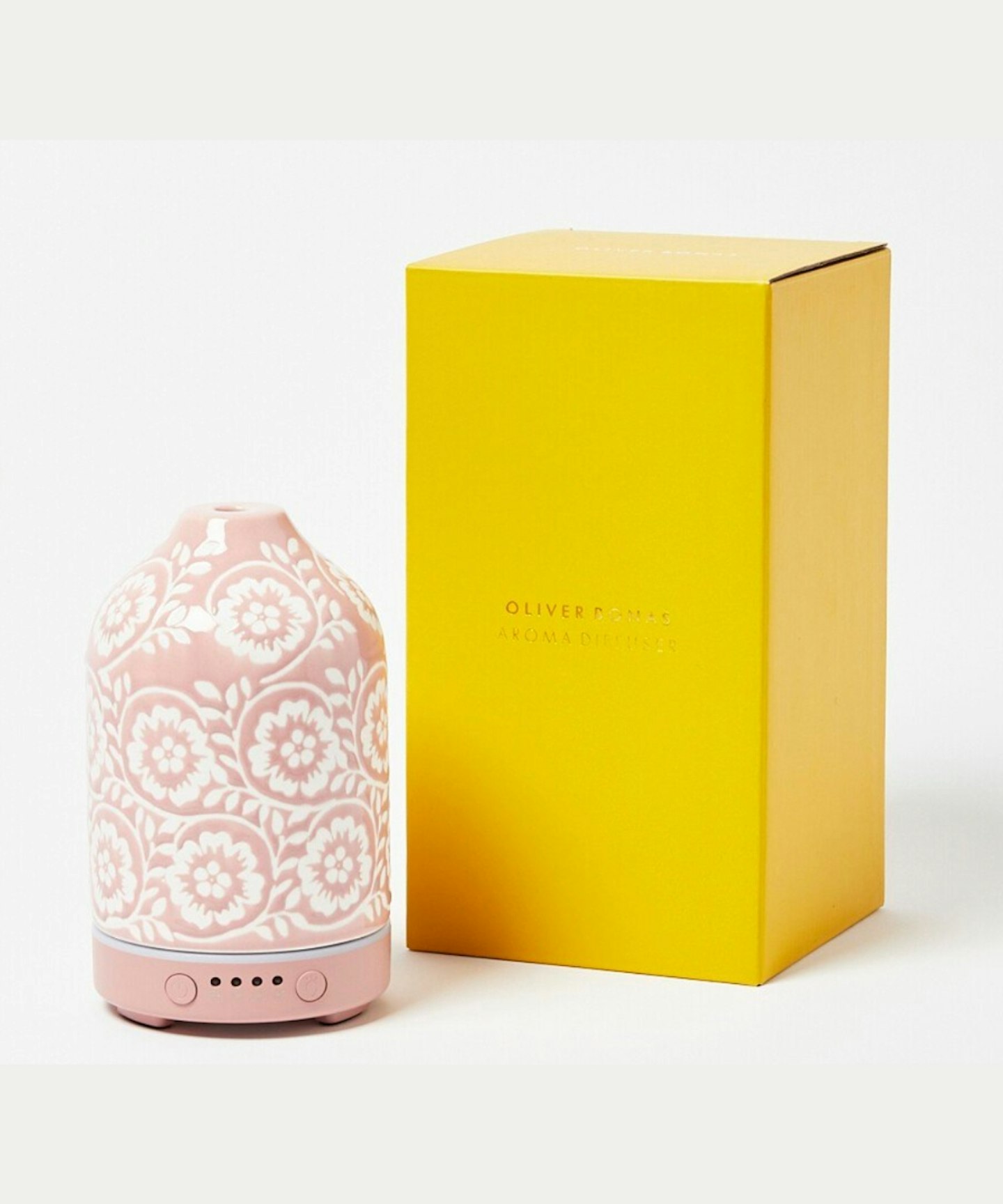 3 of 4
CREDIT: oliver bonas
Velma Floral Pink Essential Oil Electric Aroma Diffuser
If you're a fan of pink, then this is a must-have for your space.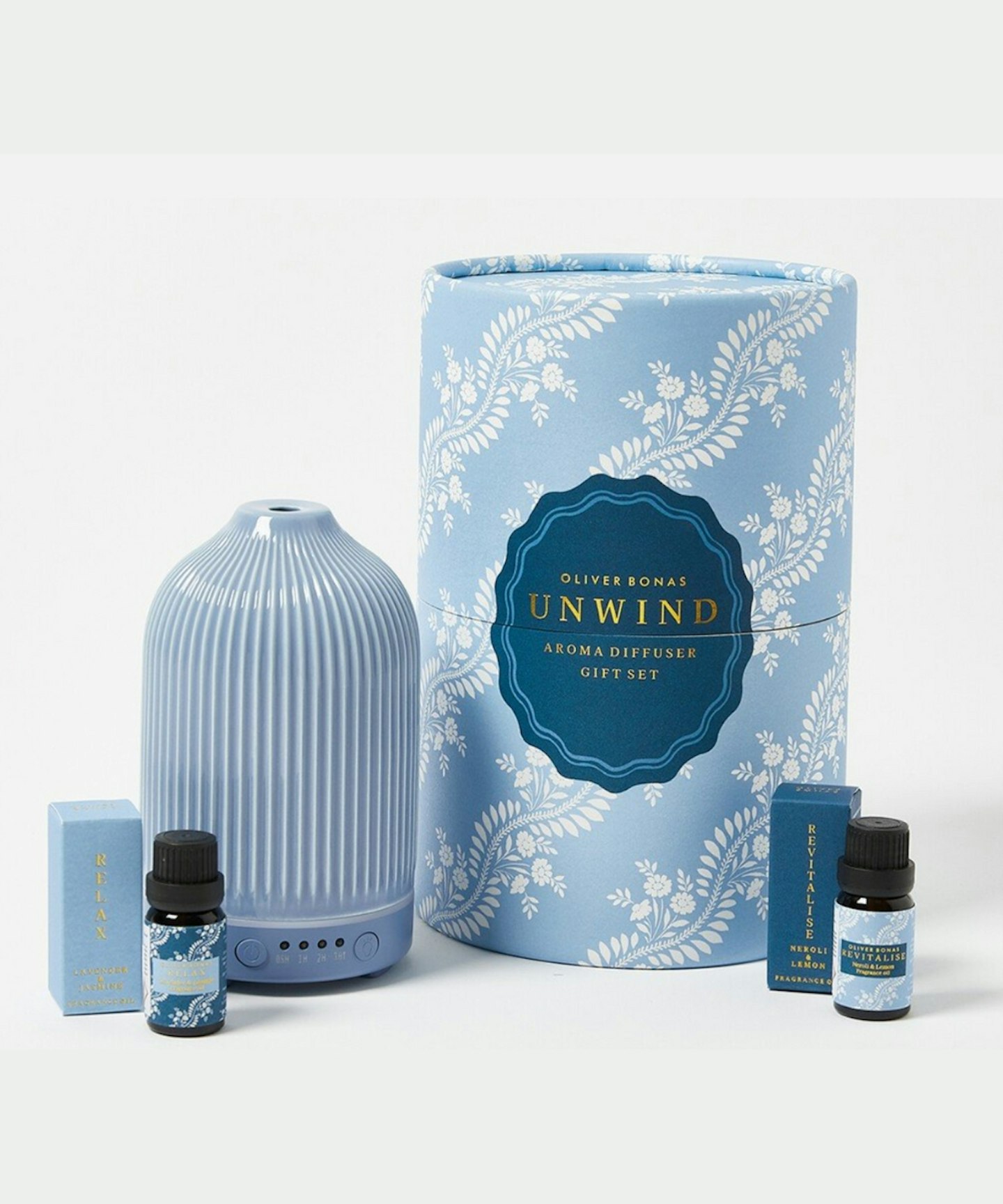 4 of 4
CREDIT: oliver bonas
Dolores Blue Ceramic Aroma Diffuser & Set of Two Fragrance Oils
This beautiful blue number comes with a relaxing lavender and jasmine fragrance oil and revitalising neroli and lemon fragrance oil.
How To Use Oliver Bonas' Electric Diffusers?
We recommend you place your diffuser near the middle of the room, this is to let the oil spread evenly, around your space.
The main thing is to ensure that your diffuser is not filled too high. Water should never be above the fill line. Wipe clean your unit and cycle it at least once a week. But let's not kid ourselves, you will probably be running your diffuser every day.
The Best Oliver Bonas Essential Oils For Your Diffusers
Oliver Bonas' electric diffusers are compatible with most essential oils so feel free to use your existing ones. However, if you are new to this electric diffuser trend, they have these lovely scent options to pick from.
The Best Oliver Bonas Essential Oils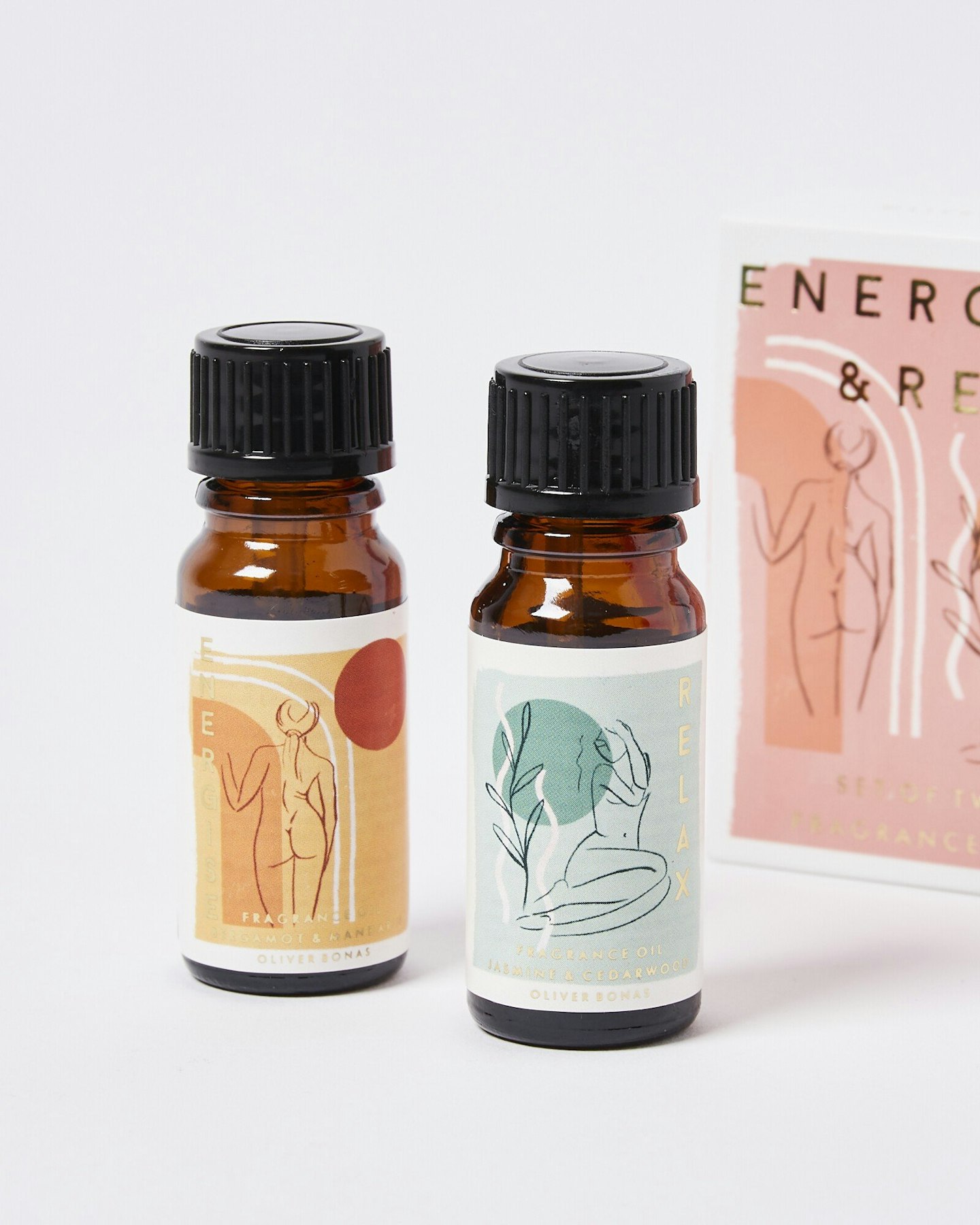 1 of 3
CREDIT: oliver bonas
Ephey Energise & Relax Bergamot & Mandarin Fragrance Oils Set of Two, £13.50
Add a few drops of the Ephey Energise & Relax Fragrance Oils to an electric aroma diffuser to infuse your space with scent. Wind down each evening the Relax Fragrance Oil, infused with calming jasmine and cedarwood and start each day with the revitalising scent of the Energise Oil, tempered with fresh bergamot and mandarin.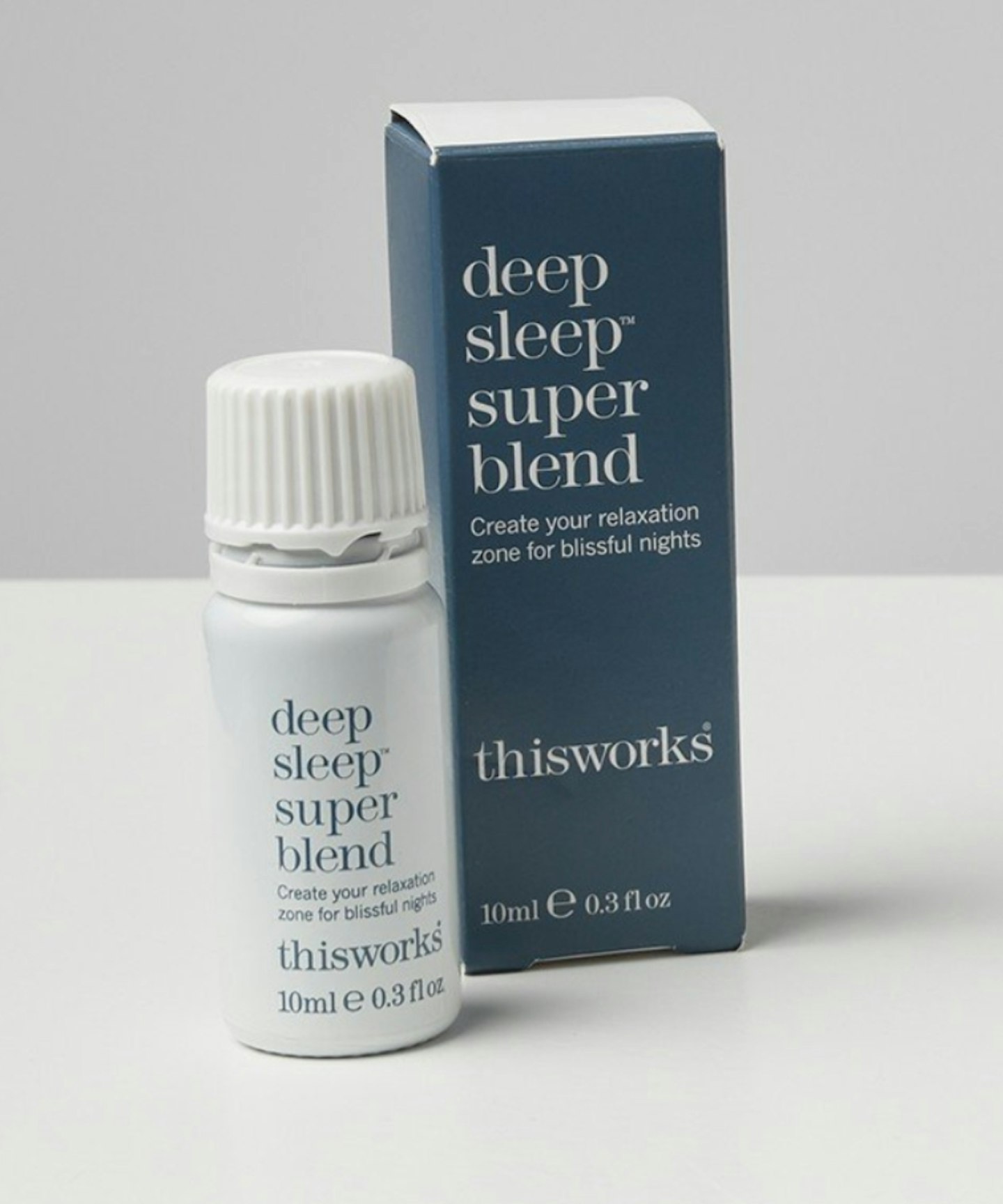 2 of 3
CREDIT: oliver bonas
This Works Deep Sleep Super Blend Diffuser Fragrance Oil
I think it can be said that we could all do with a good night's sleep after days spent on social media absorbing far too much for our own good.
As described by ThisWorks, this super blend is a "concentrated fragrance" of "soothing oils, including lavender, vetiver and camomile to help calm the mind, calm nerves and relieve tension."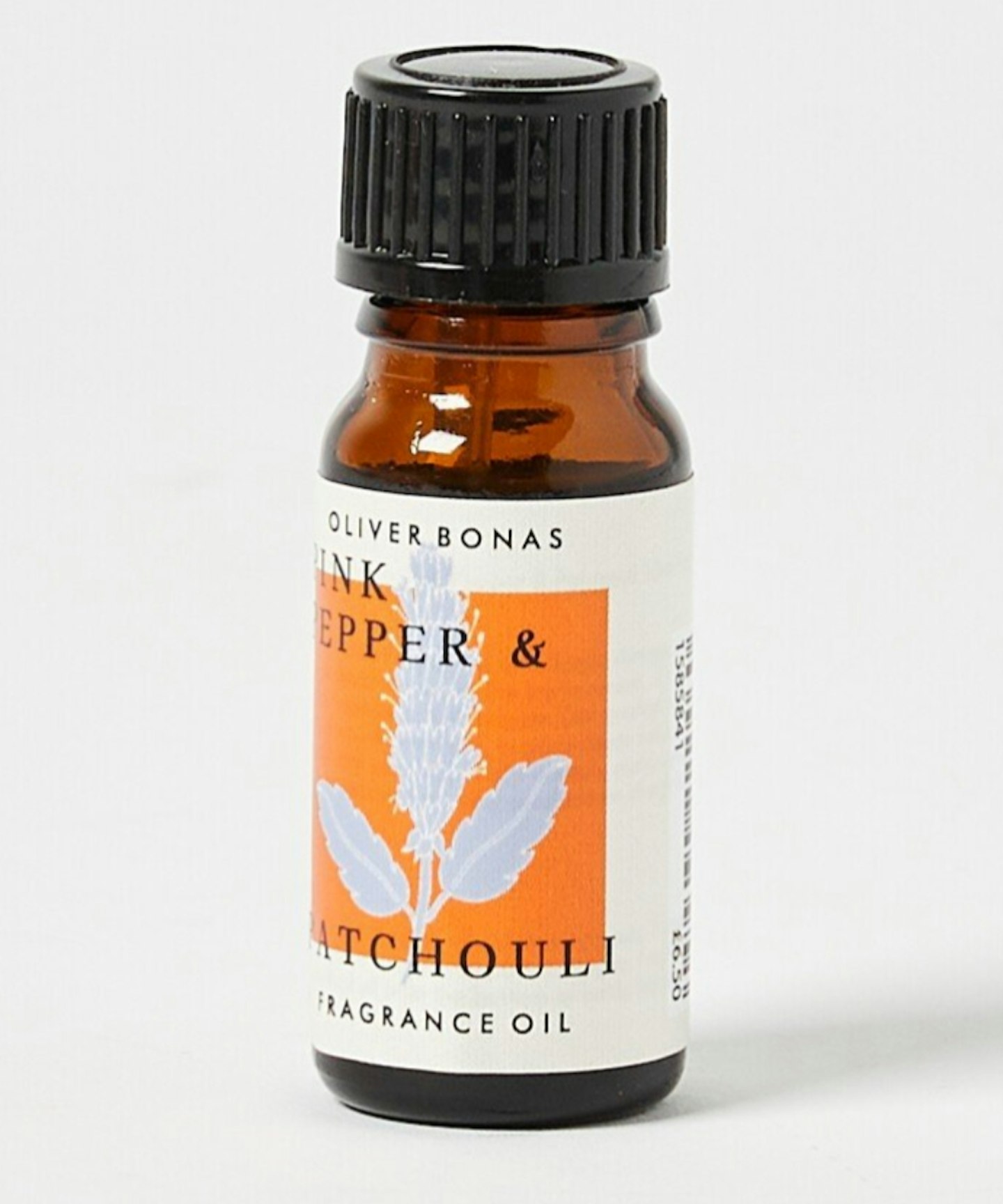 3 of 3
CREDIT: oliver bonas
Pink Pepper & Patchouli Fragrance Oil
The vibrant scent combination of pink pepper and patchouli is sure to wake you up in the morning, a perfect contrast to the WeWorks oil above.
The Best Oliver Bonas Reed Diffusers
If you are looking for a low-maintenance, shorter-term scent solution, Oliver Bonas do great reed diffusers too. Here are the top-rated products they have available right now.
Oliver Bonas Reed Diffusers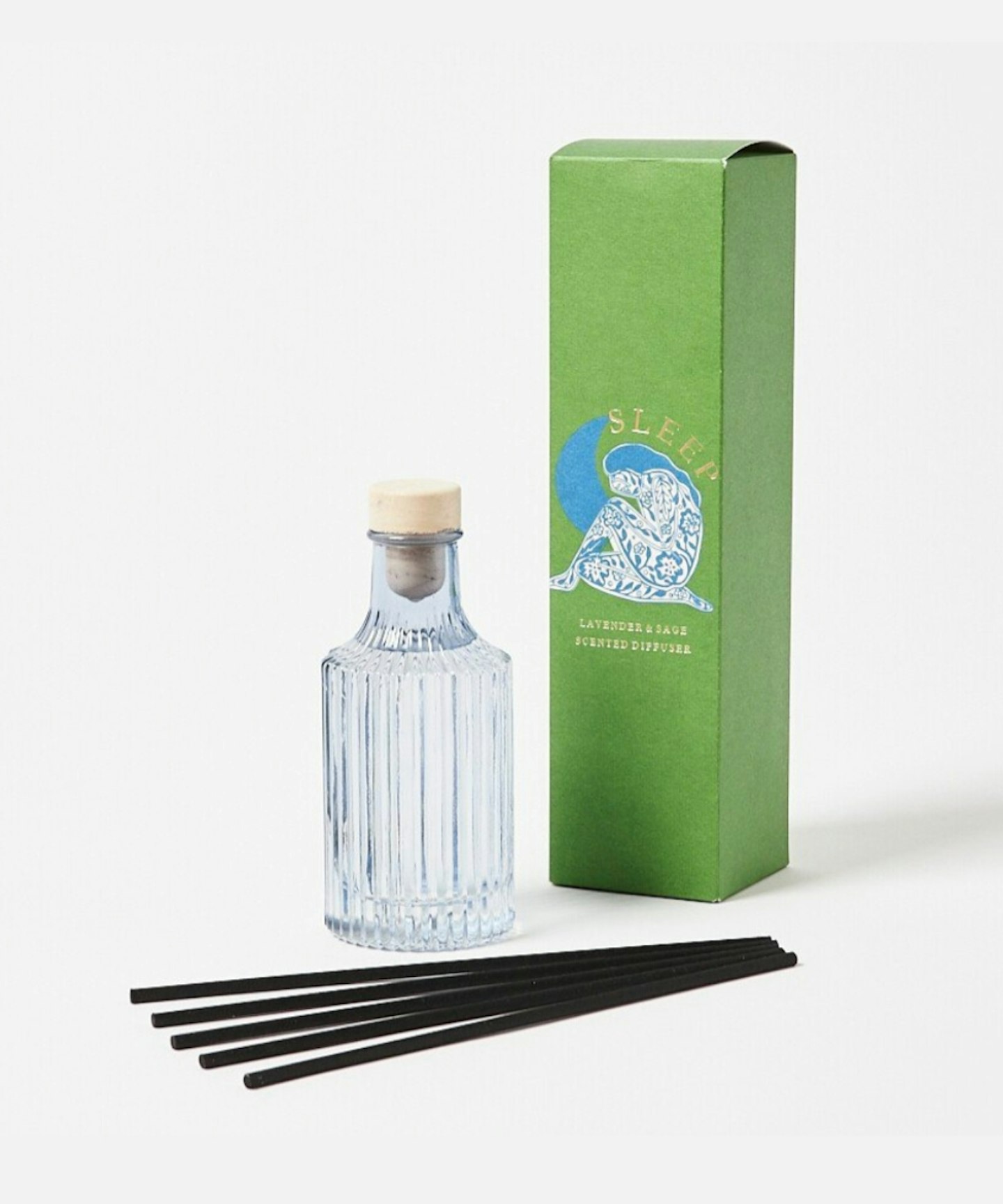 1 of 5
CREDIT: oliver bonas
Daphne Sleep Fluted Glass Lavender & Sage Scented Diffuser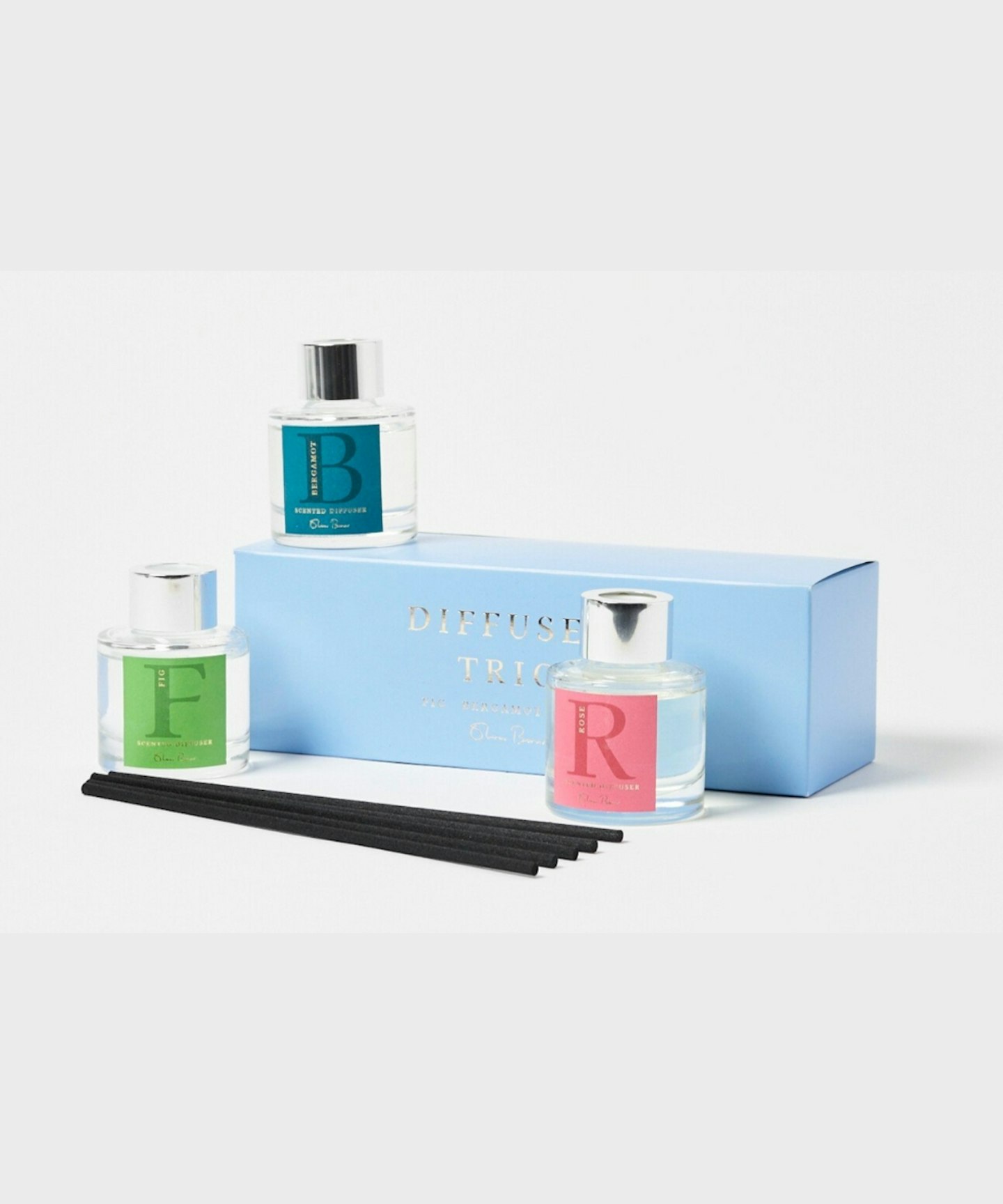 2 of 5
CREDIT: oliver bonas
Trinity Bergamot, Fig & Rose Scented Diffuser Trio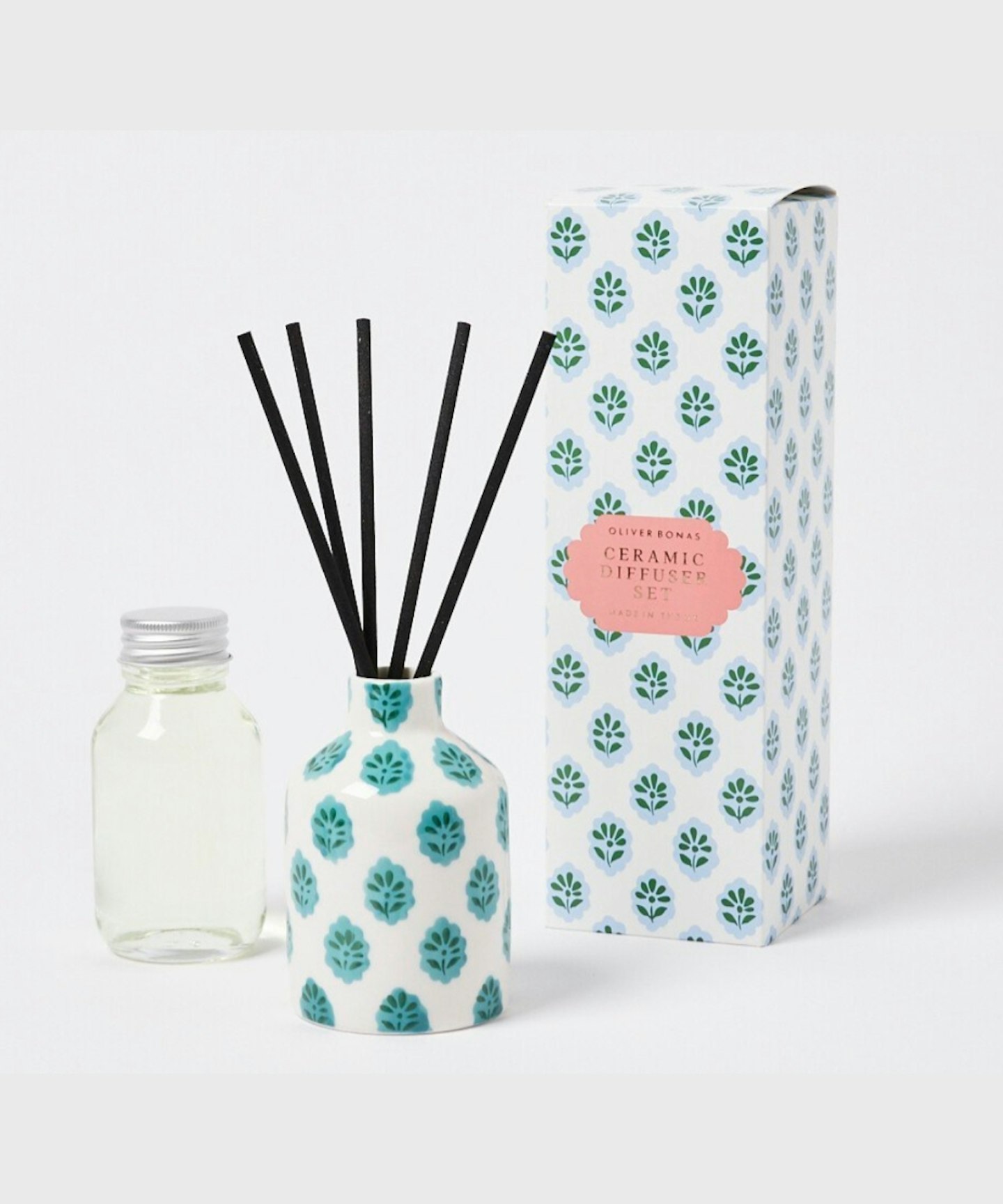 3 of 5
CREDIT: oliver bonas
Avis Pomelo Ceramic Diffuser Gift Set
This citrus-smelling reed diffuser has a ceramic votive adorned with delicately painted florals and black reeds to scent your space with fragrance.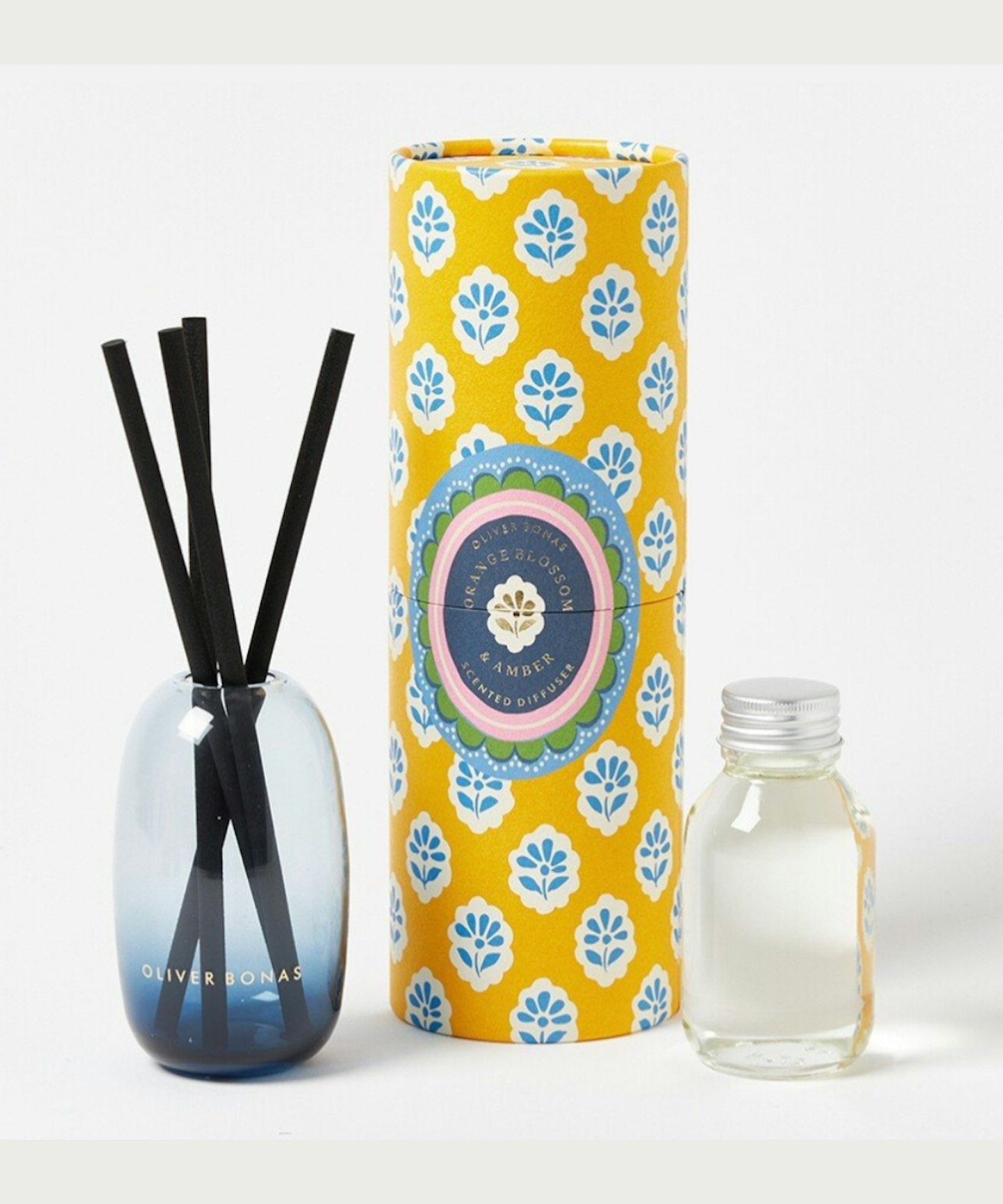 4 of 5
CREDIT: oliver bonas
Belmont Orange & Amber Reed Diffuser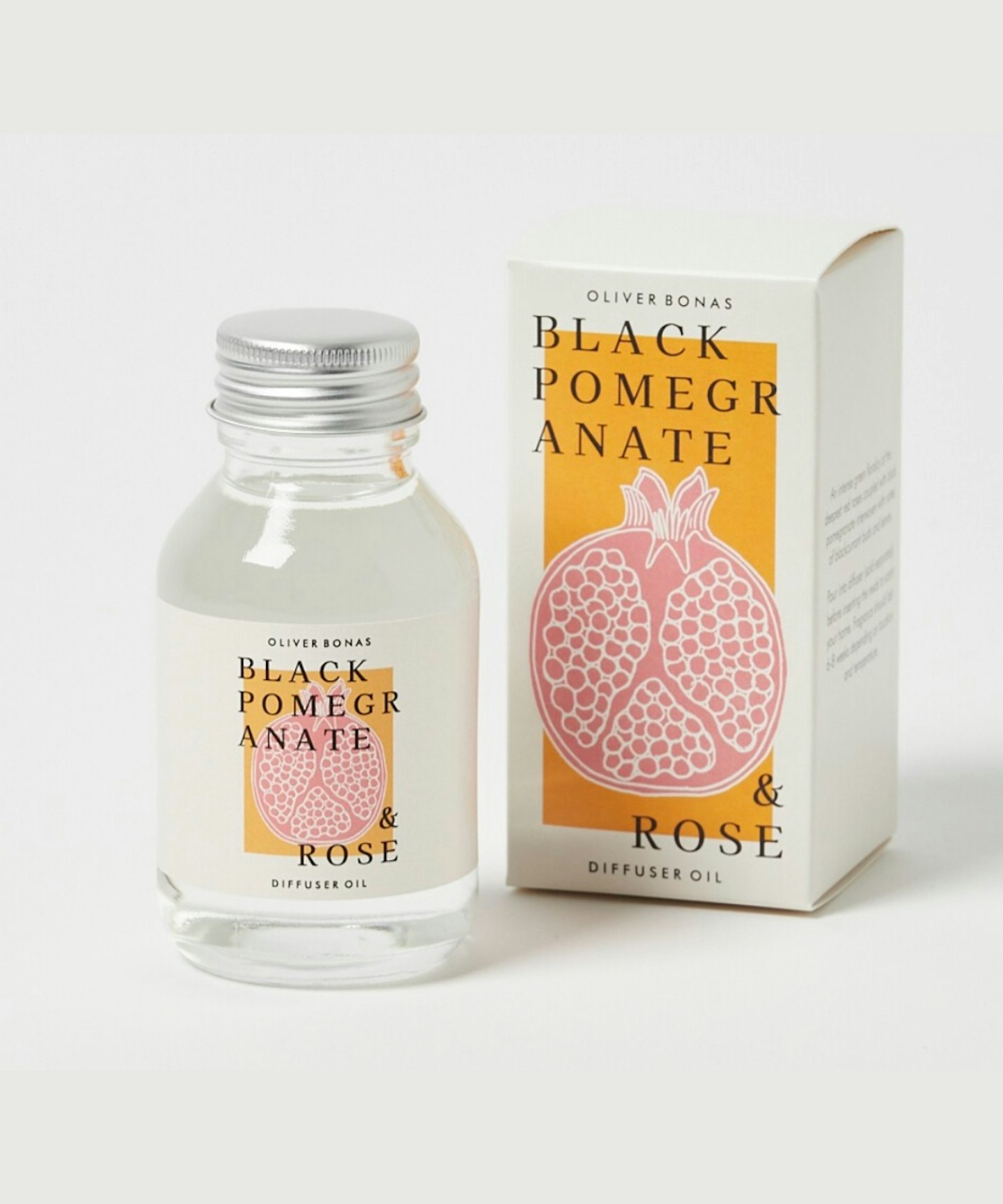 5 of 5
CREDIT: oliver bonas
Black Pomegrante & Rose Reed Diffuser Oil
If you have diffuser reeds in hand, you can recycle an old jar or bottle and create your own votive. All you'll need, then, is diffuser oil to soak the reeds in, and Oliver Bonas has two exciting options: Black Pomegranate & Rose or Lotus Flower & Green Tea.