After the release of the much-talked-about Aldi egg chair last year, the Specialbuys item was sold out in a matter of hours, causing their website to crash. Some unfortunate shoppers were stuck in a virtual queue of 40,000 people at midnight, for hours on end with no success. After it completely sold out, Aldi revealed a new trick up its sleeve - a newer, bigger and better version: the Aldi Double Hanging Egg Chair.
The new large, double-seated hanging egg chair was more expensive, coming in at just under £250, but affordable all the same, especially for its size. But alas, again, the Aldi Double Hanging Egg Chair was sold out just as quickly, and many were left in the dust wondering how on Earth they were going to get their hands on it.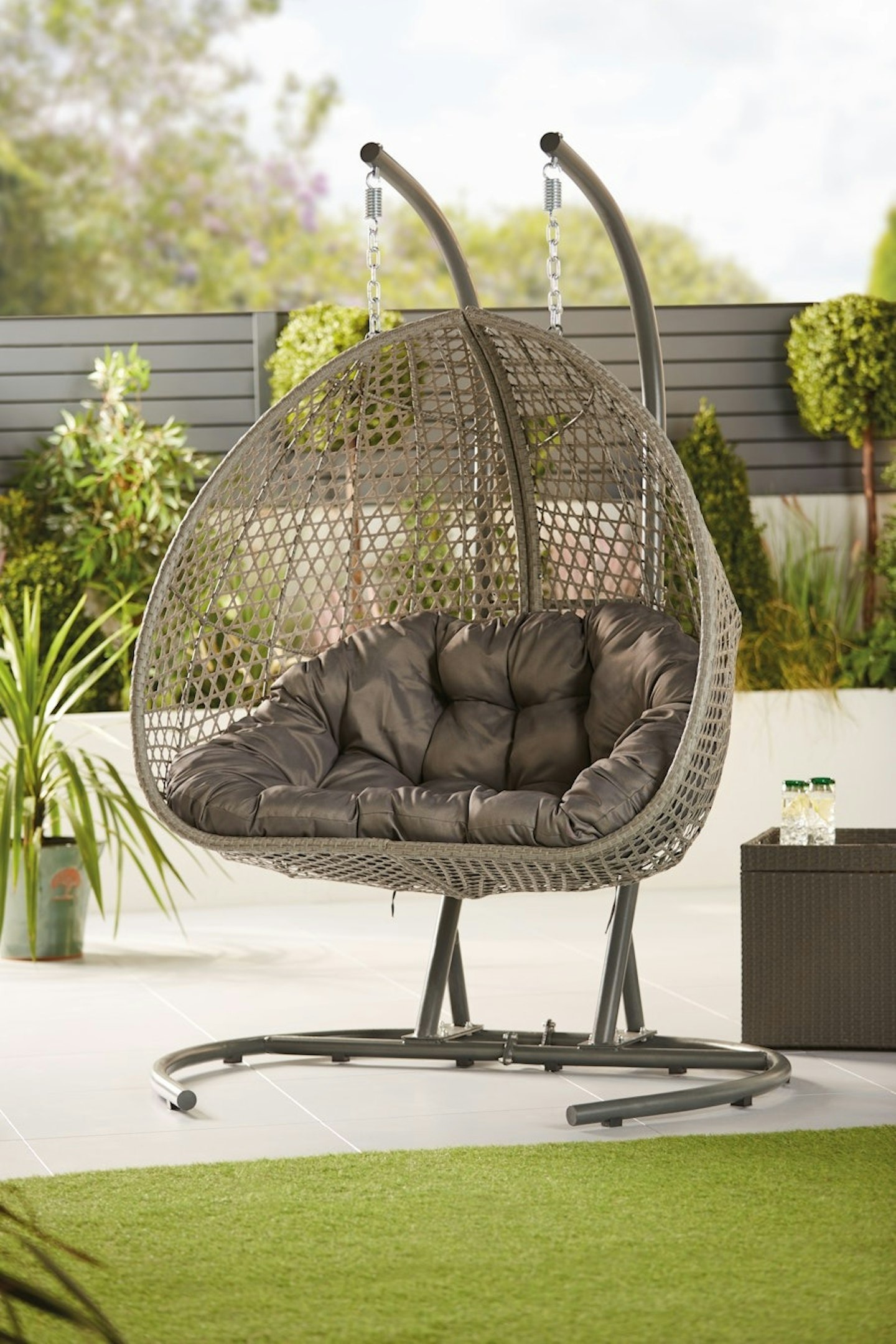 Grazia's Shortlist: Top Three Aldi Double Hanging Egg Chair Dupes
Still, to this day, we're not sure when the original Egg Chair or the Aldi Double Hanging Egg Chair will be released for summer 2023. Don't doubt that when it is announced, we will be adopting a similar mentality to when one is trying for Glastonbury tickets.
Why are these chairs such a great commodity, you ask? They are fantastic pieces of furniture because they work both for outdoor and inside spaces. A modern armchair, if you will.
So, while we wait for the restock, we might as well browse for egg chair alternatives that look just as good as the Aldi Specialbuys option. It can be argued that the dupes we've gathered below look even better than the Aldi model. Perhaps they eclipse it, both in affordability, and comfort. Check out the facts for yourself below.
SHOP: The Best Hanging Egg-Style Chairs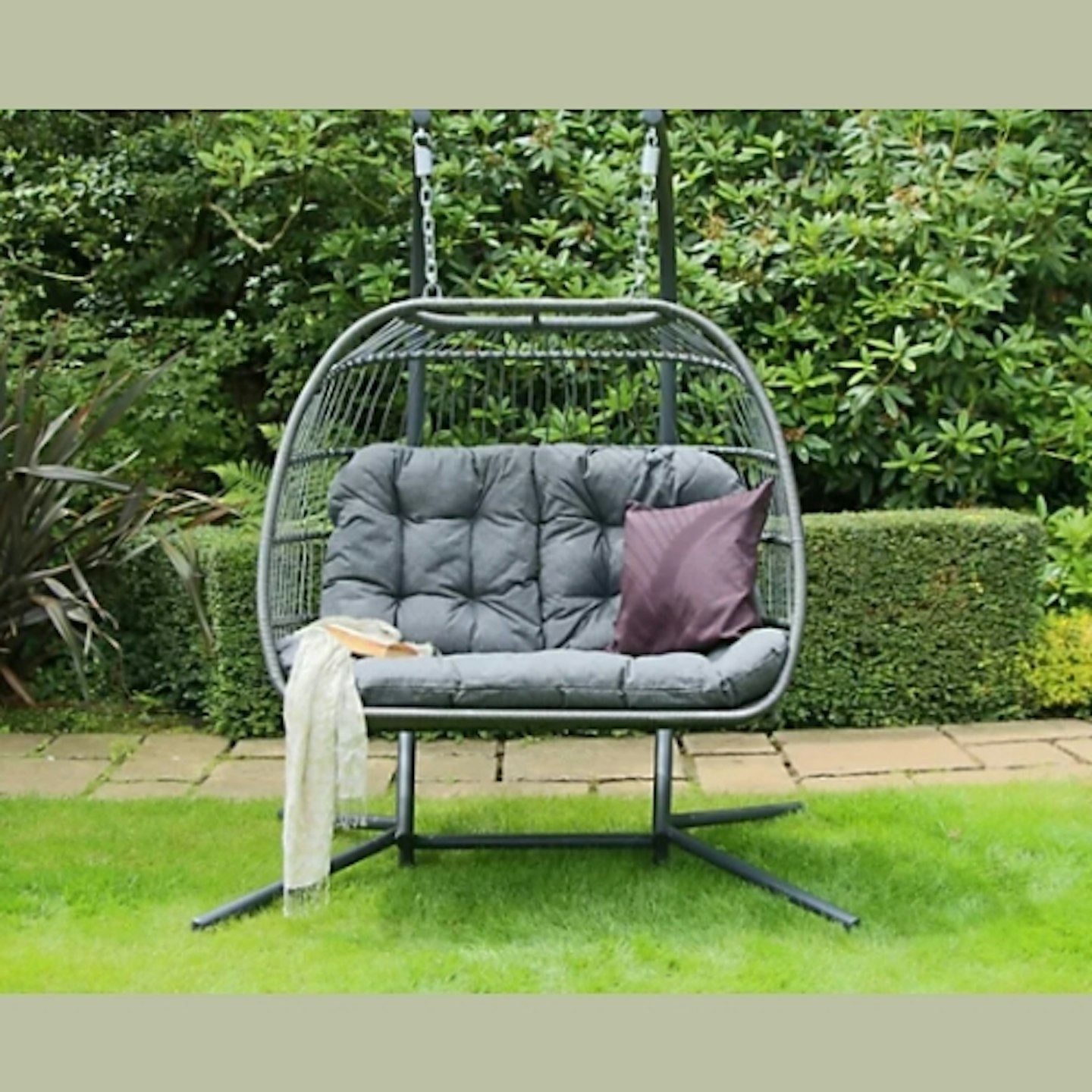 b&q
Description
A grey barred rattan design on the cover rather than Aldi's honeycomb design, but still a worthy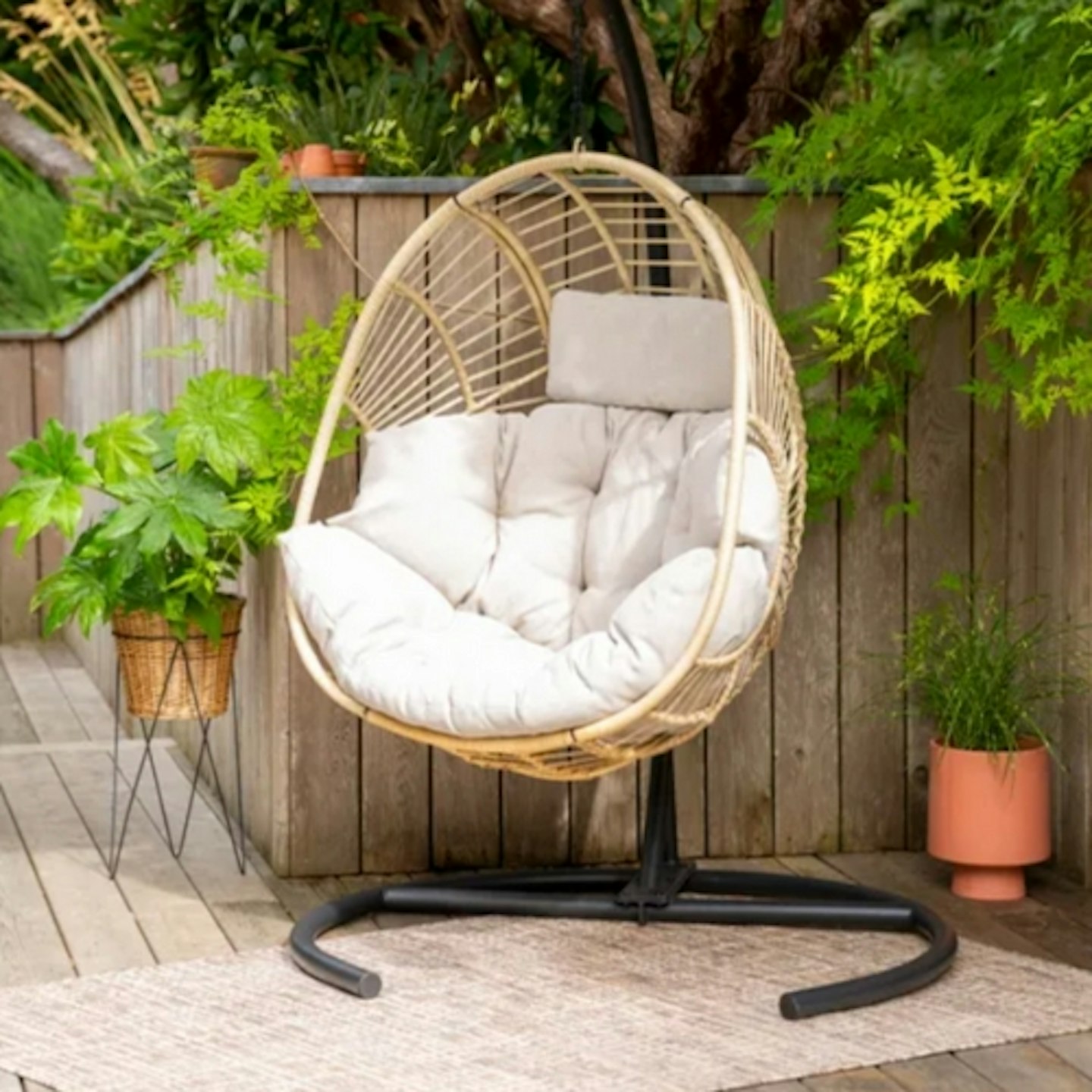 dunelm
Description
Originally priced at £249, the Singapore single-seater hanging chair is currently down on a price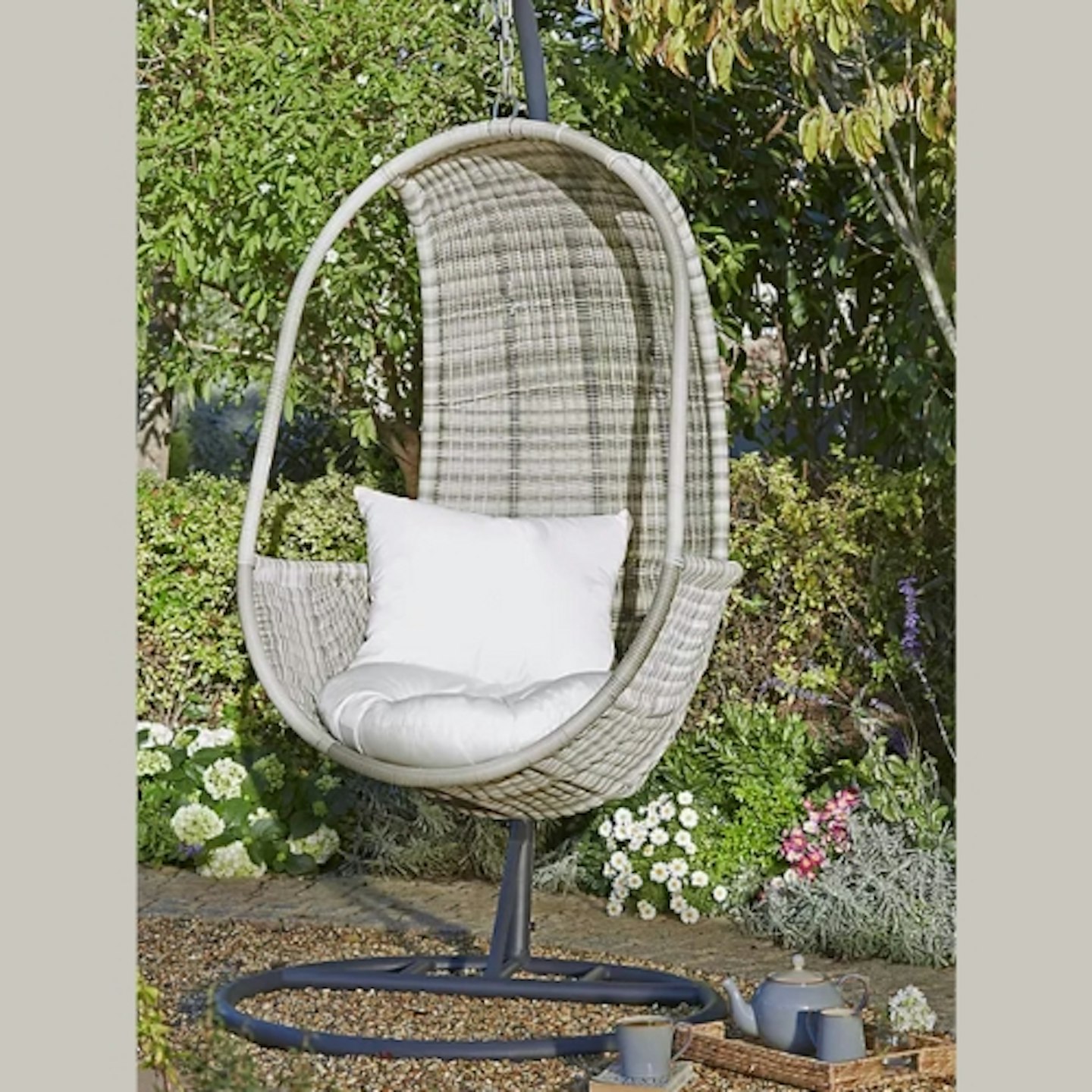 john lewis
Description
Somewhat of a more unusual open design, the John Lewis Pod Chair comes in a beautiful grey or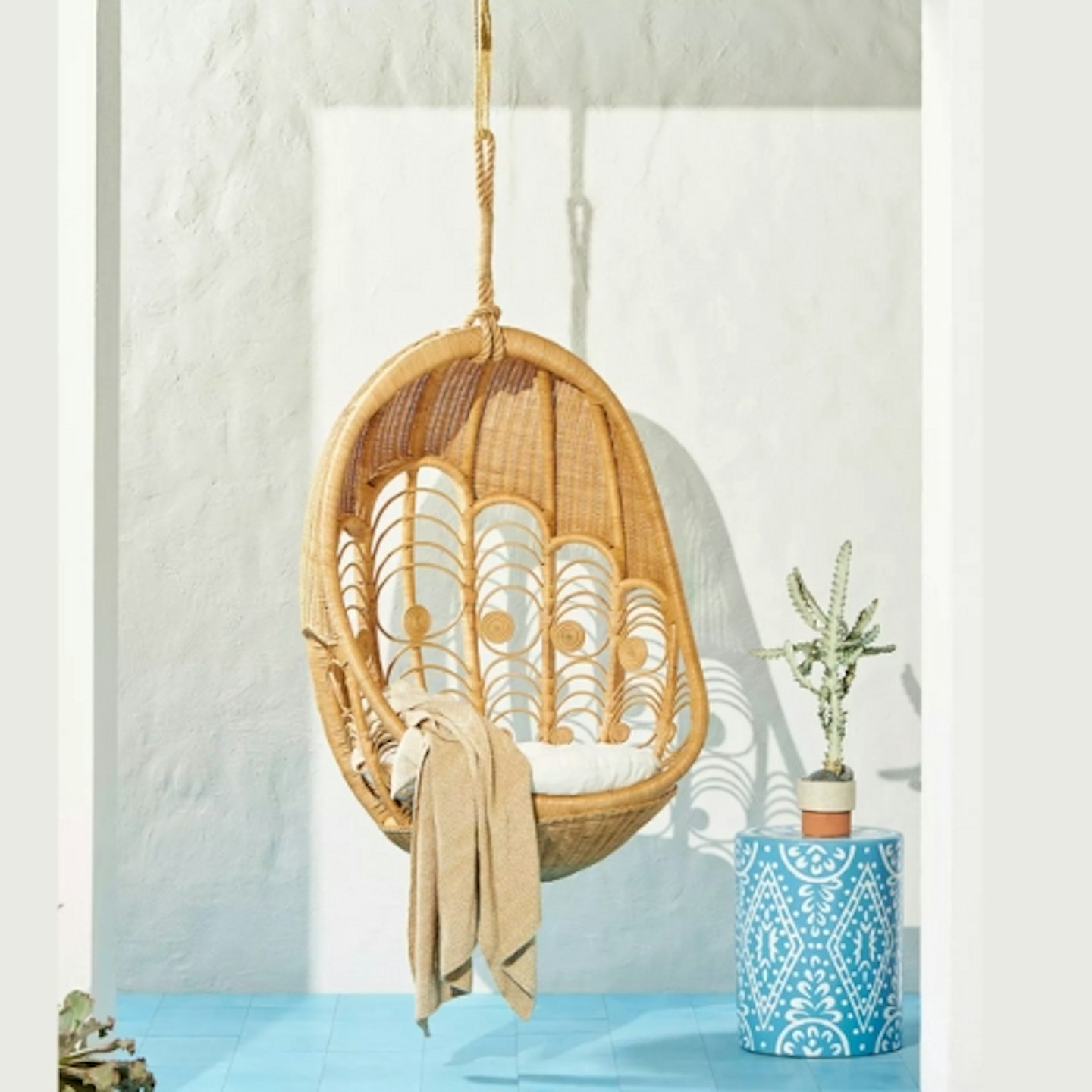 anthropologie
Description
Featuring a beautiful peacock feather design, Anthropologie proves time and time again that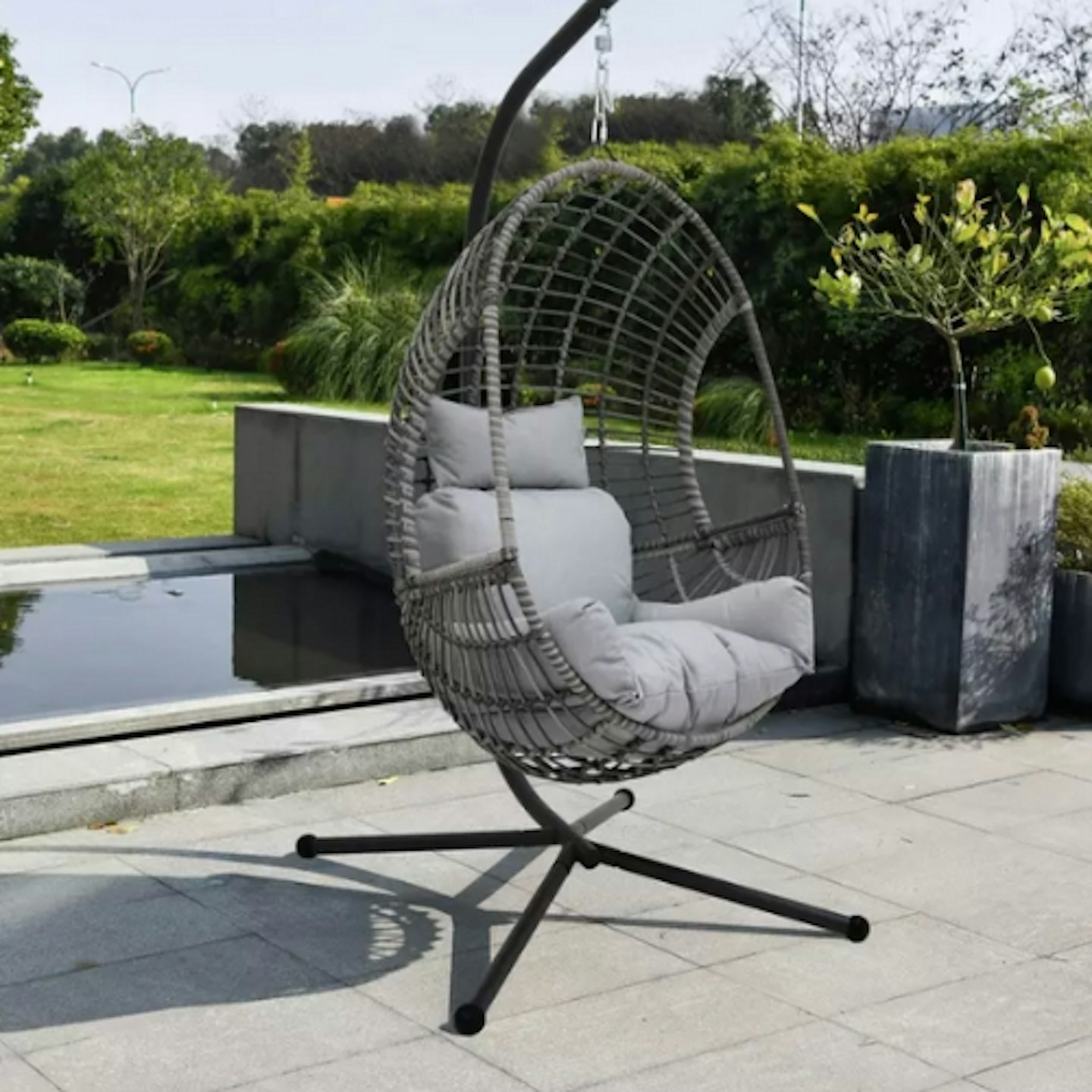 argos
Description
Sure to blend into any garden with its subtle, muted grey colour, this egg chair from Argos Home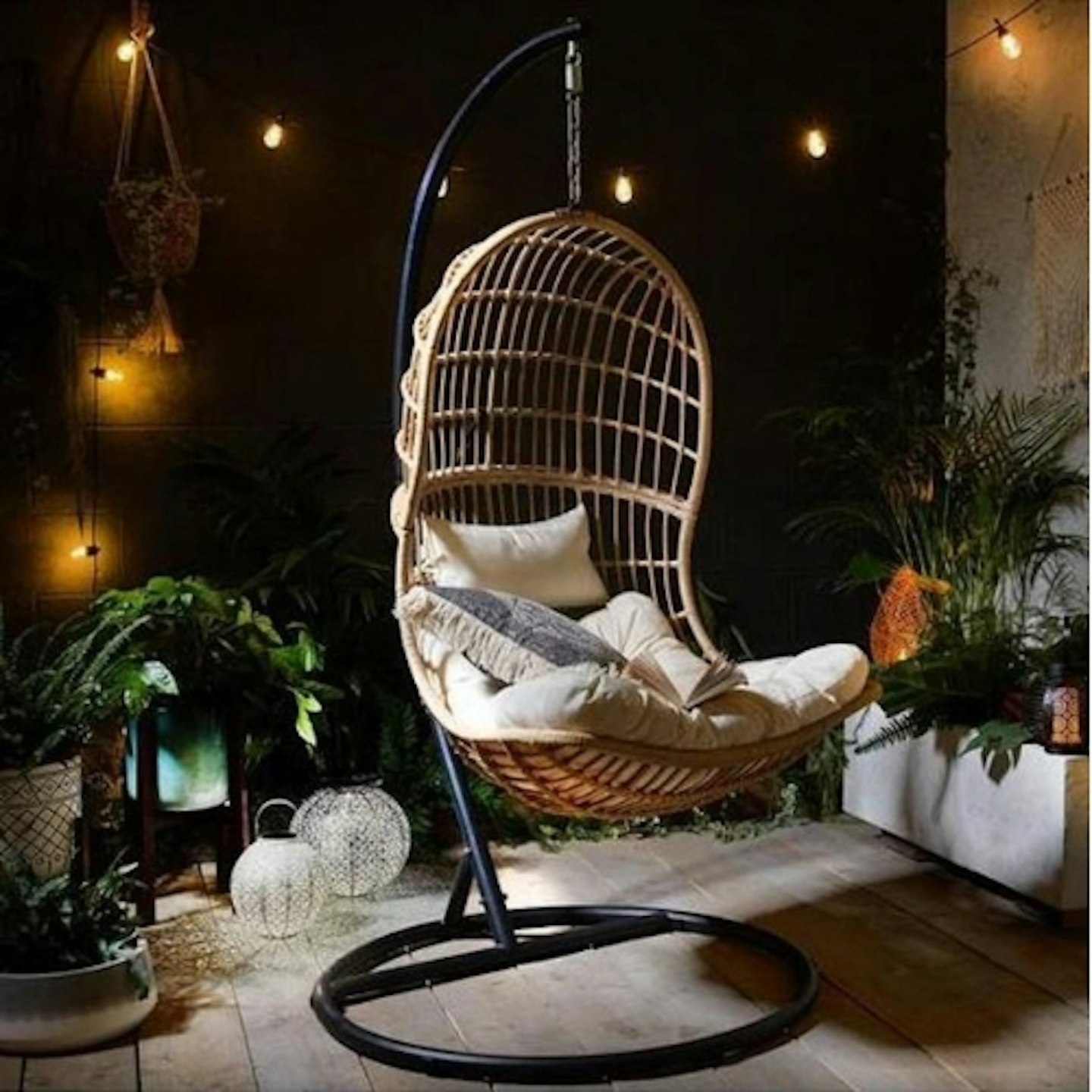 very
Description
Coloured in the most stunning natural cane colourings, this rattan hanging chair is perfect for an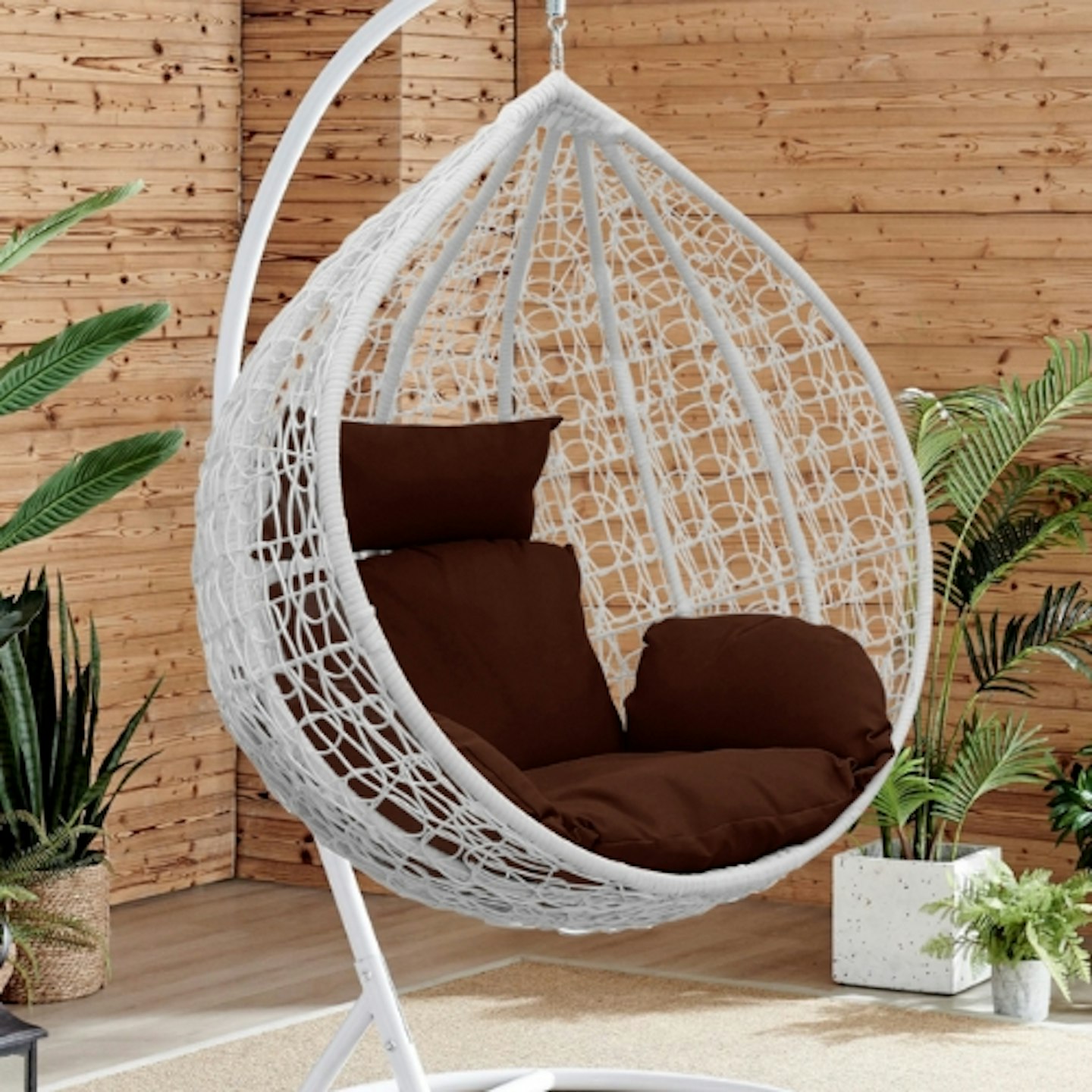 ebay
Description
eBay sell new as well as second-hand, and this hanging egg chair from The Factory Outlet is no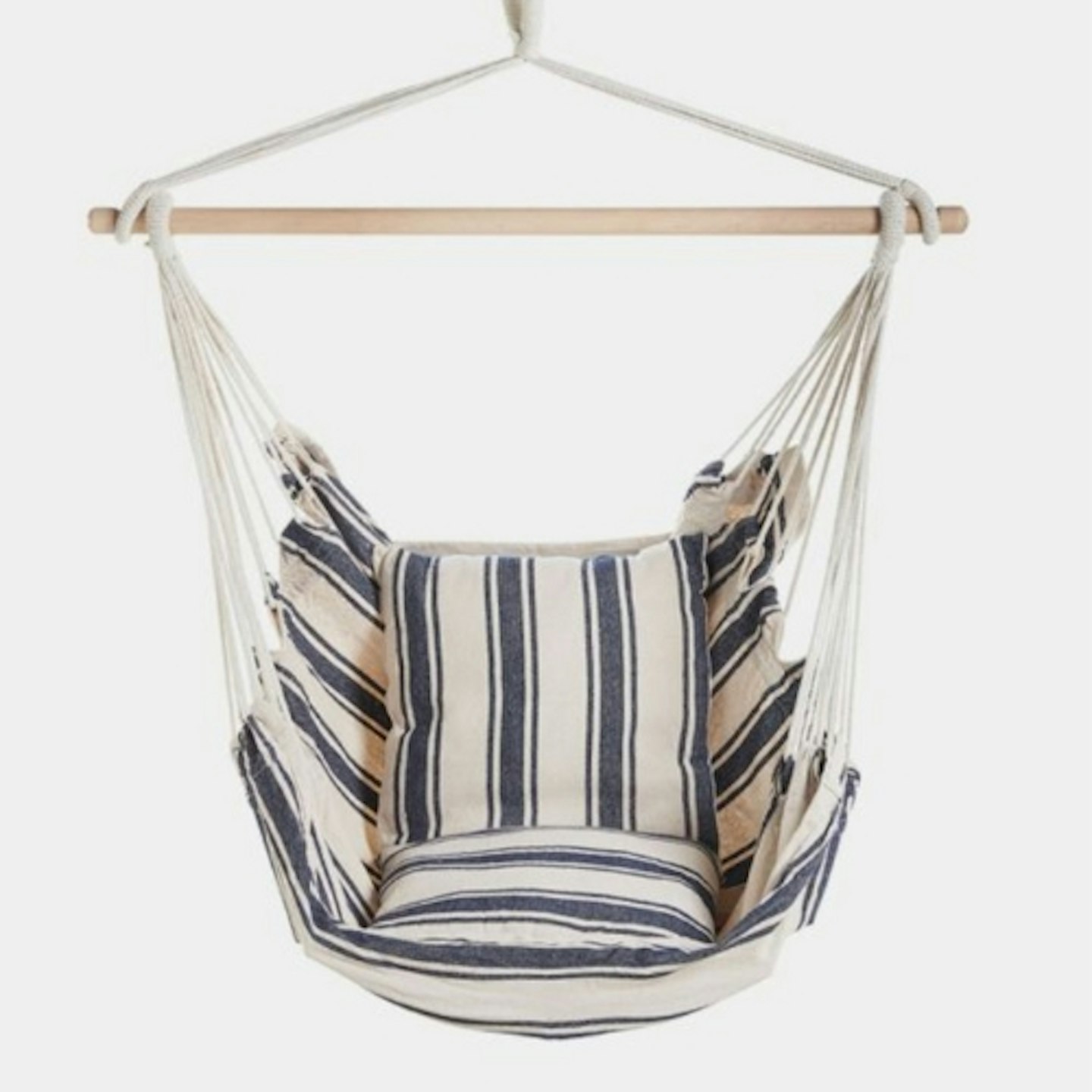 VON HAUS
Description
Somewhat different from a typical hanging egg chair, the Von Haus hammock chair, with its chic
Should You Store Your Garden Furniture Away During The Winter Months?
Although it can be a pain to dismantle and fold your garden pieces away during the months when harsher weather comes to visit, it is worth the sacrifice in the long run. As explained by Product Development Lead Laura Rich from Furniturebox, maintaining your garden furniture will make seasonal transitions easier. "Often, once summer is over people forget about their garden furniture. Leaving it outside, uncovered all year round can result in unnecessary damage and a big cleaning job the following year.
Using covers or putting your furniture away means you only need to give your outdoor sofa, table and chair a quick spring clean when you're ready to use them again.
Keeping your garden furniture in good condition makes the transition from winter to spring much easier, whether you're organising a garden party or a family barbecue, or you just want to enjoy your outdoor space with your loved ones. Garden furniture is a great investment piece so keeping your items in good nick will ensure that you have high-quality furniture for years to come."
Ruby Barry is a Product Writer for Grazia, specialising in fashion and beauty. She loves finding dupes for clothes worn in TV & film, and is currently binge-watching Succession.