Settling on how exactly you intend to turn your slightly boring house into the Pinterest home of dreams is no mean feat, but the common denominator of the beautiful interiors we spend hours scrolling through and pinning, is the humble houseplant.
They fill empty spaces, make your otherwise barren living room look instantly more 'lived in' and if you're smart about your choices, they can even contribute to improving the air quality around your house.
But the big glaring problem of buying plants in general is knowing how exactly you're going to a) find them and b) get them to your house in one piece. Now, in lockdown, that problem is making plant buying impossible.
Which is why we're revisiting the beauty that is online shopping.
Houseplants are Instagrammable, in-style and cool that's for sure! But that's not it, more importantly can they benefit your health and comfort. We talked to Beth Chapman, Founder of Leaf Envy, about the mysterious benefits of our beloved houseplants.
Why houseplants are good for you!
Not only do houseplants improve our homes aesthetically by softening spaces and highlighting signature accents, but they promote an array of emotional, physical and mental health benefits, from air purification to boosting immunity and reducing stress.
Plants help create moisture in the air through the process of transpiration. By adding moisture to the air and increasing humidity levels, they benefit anyone's lungs who are affected by dry indoor settings. The increased humidity also makes it more difficult for flu viruses to survive, which goes to explain why some studies have shown how indoor plants can reduce sick-leave in the workplace by 60%.
Plants can also help increase natural killer cells in the body, which play a pivotal role in our immune system fighting off viral infections. Scientific studies released in 2018 found that people who regularly immersed themselves in natures vs those that didn't had a 20% higher level of natural killer cells in the body.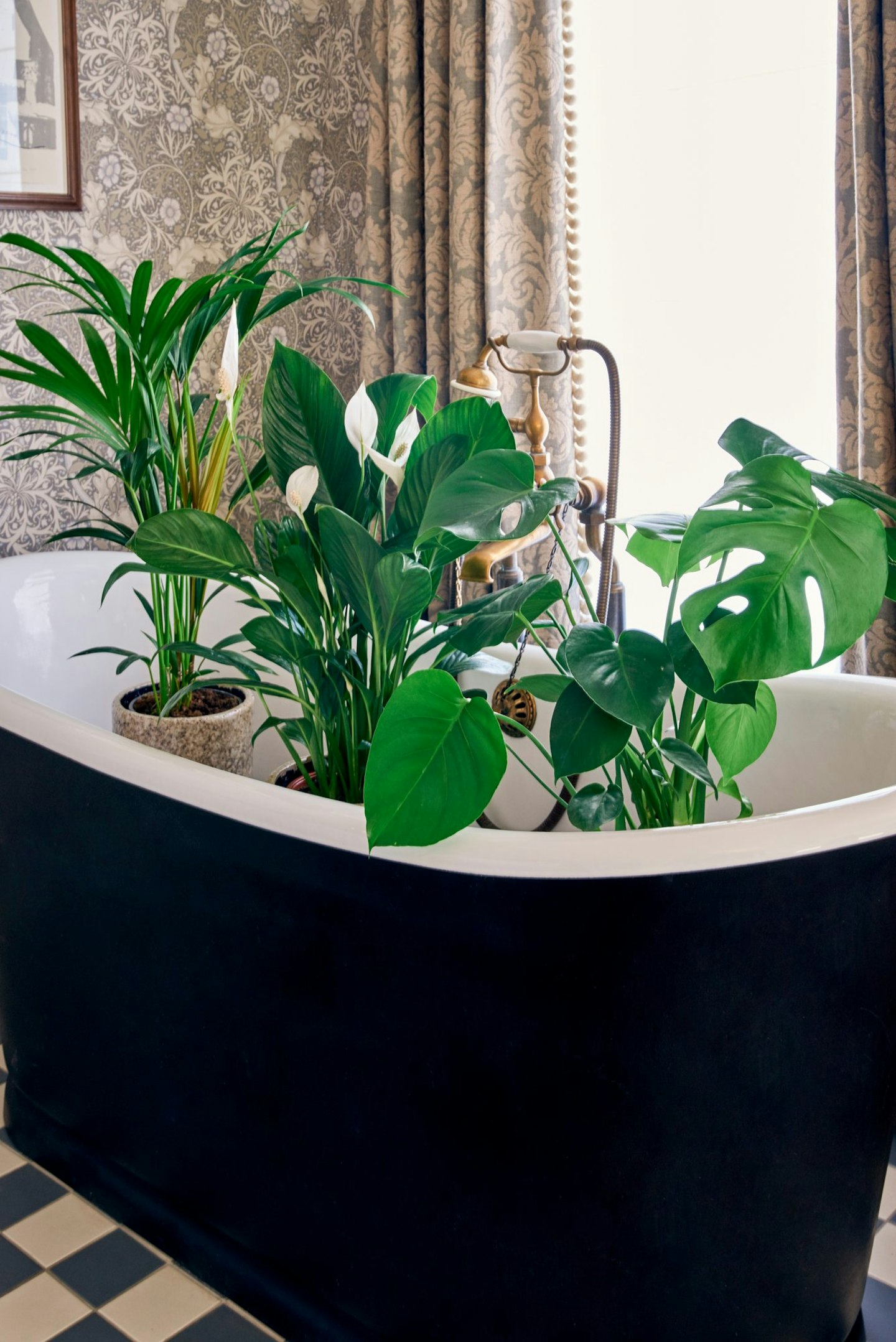 Which houseplants like sunlight?
Beth listed her top three plants that prefer bright, indirect light for us:
The Butterfly Palm
Alocasia Zebrina
Fiddle Leaf Fig
Which houseplants like shade?
Very bright rooms and big sunny windows seem like the ultimate spot for indoor plants but not all houseplants can tolerate direct sun. Here are Beth's top plants that prefer indirect or low light
Golden Pothos
Snake Plant
Calathea Dottie
Here you'll find a comprehensive list of where to find cool plants that'll be transported right to your door.
Hereu2019s Where To Buy Cool Houseplants Online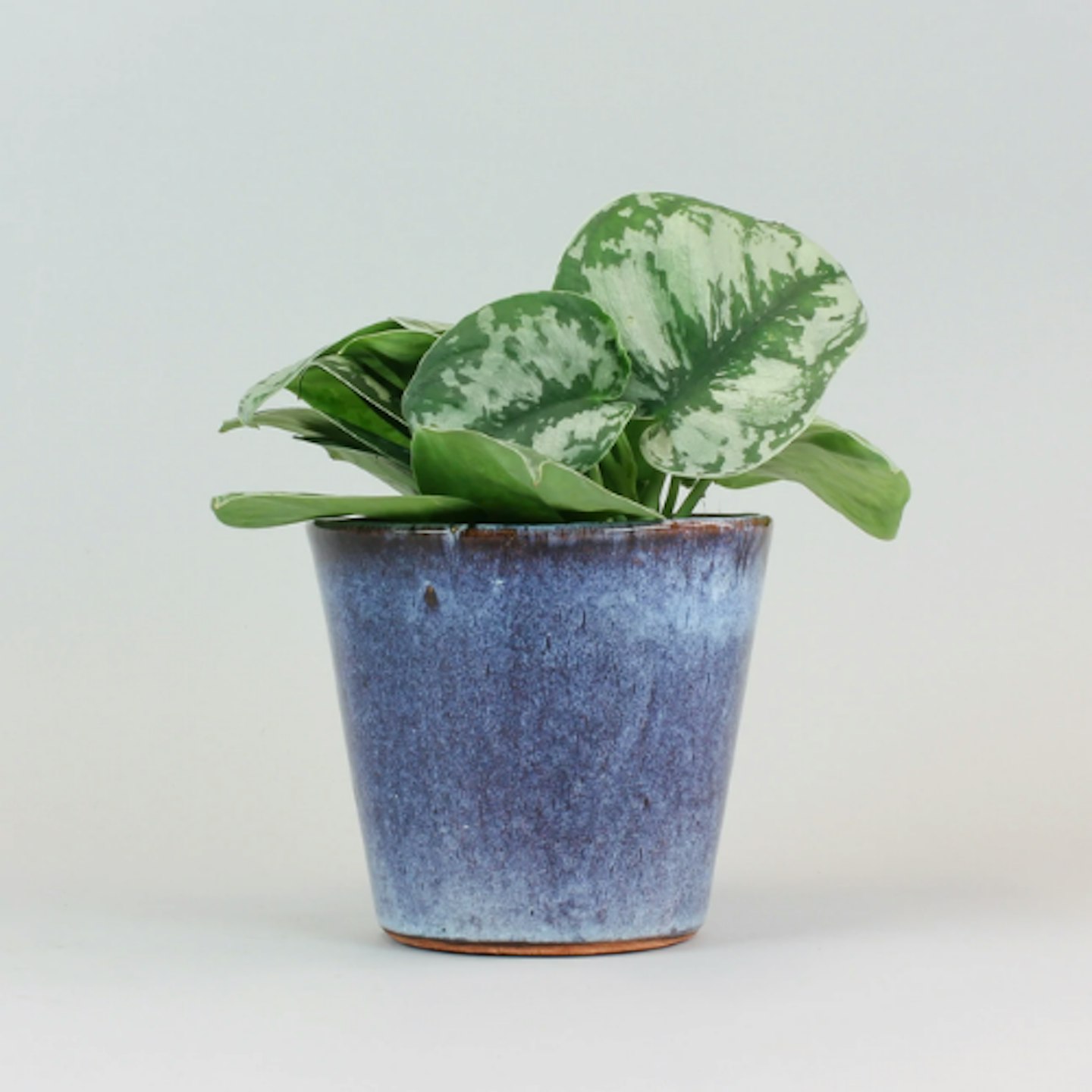 1 of 9
Bloombox Club, Satin Pothos. £18.99
The Bloombox Club offers a variety of quirky, rare and pretty indoor plants. You know what's even better? They package in environmentally-conscious materials.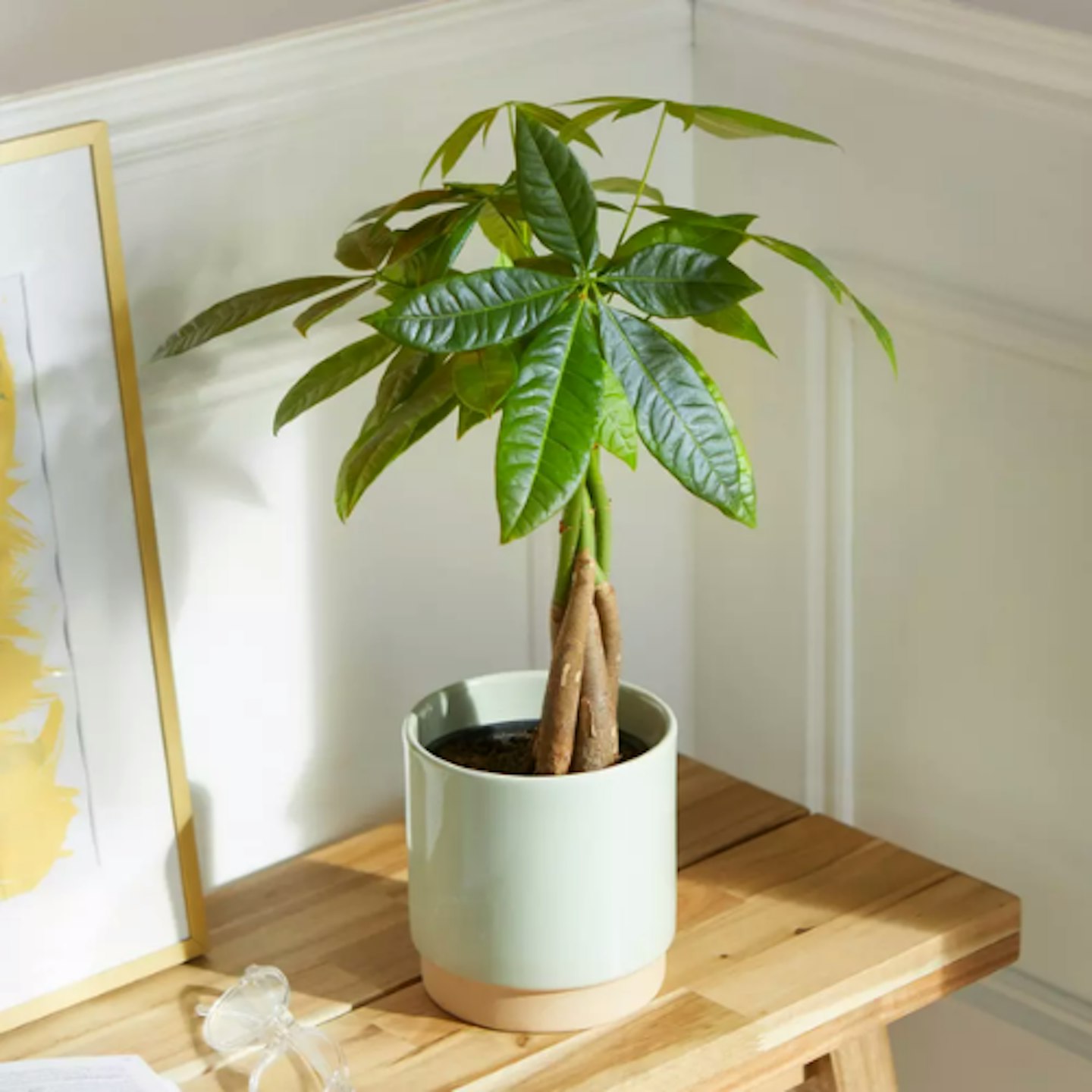 2 of 9
Bloom & Wild, The Pachira Money Tree, £38
Bloom & Wild are our go-to for flower deliveries, but did you know they did houseplants too? Get your plant of choice delivered to your doorstep with a free gift card and handy care tips included.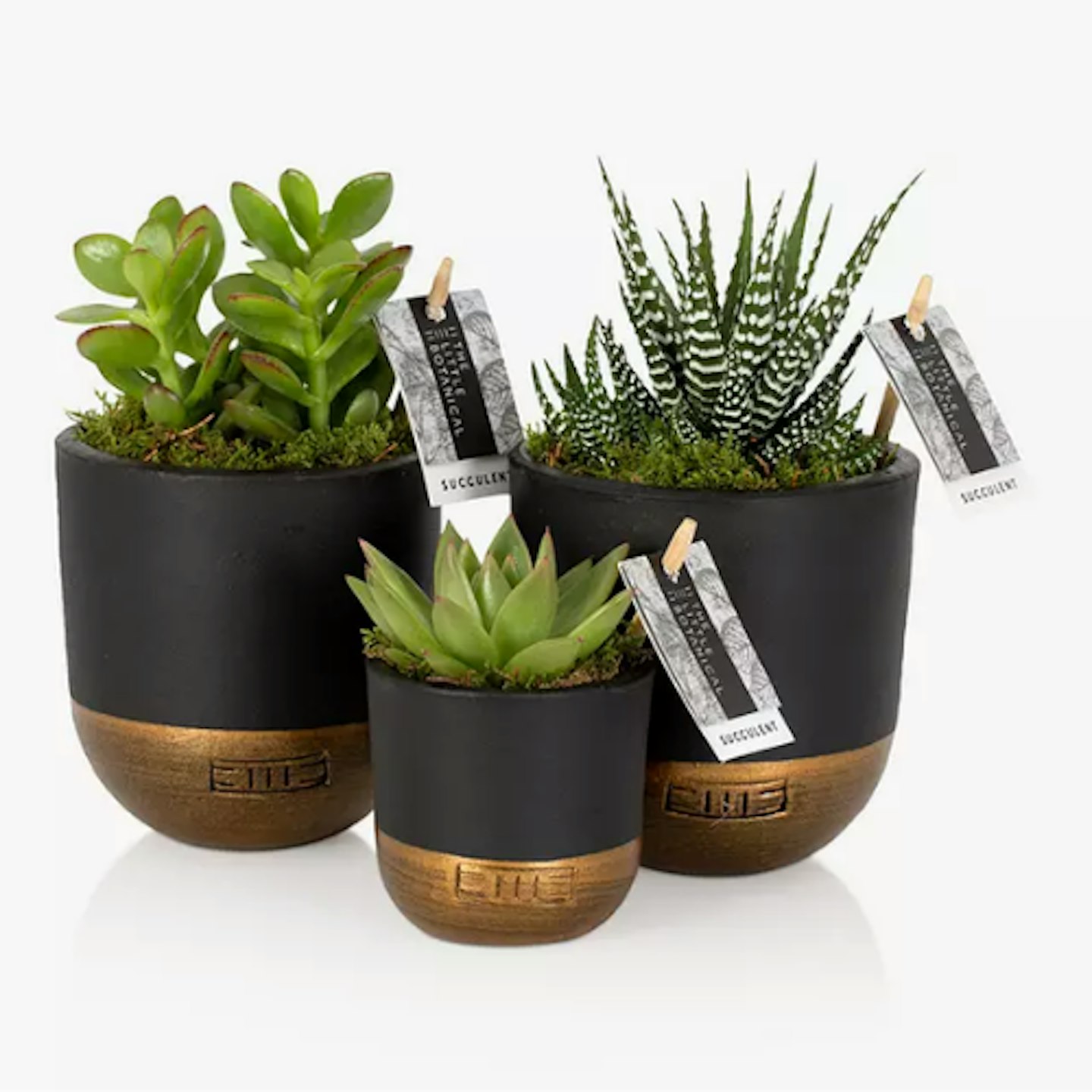 3 of 9
John Lewis & Partners, The Little Botanical Succulent Plant Gang, £38
John Lewis has a great collection of super stylish and easy-to-care-for houseplants. This little Succulent gang is adorable don't you think? They look amazing on their own but also fab grouped together.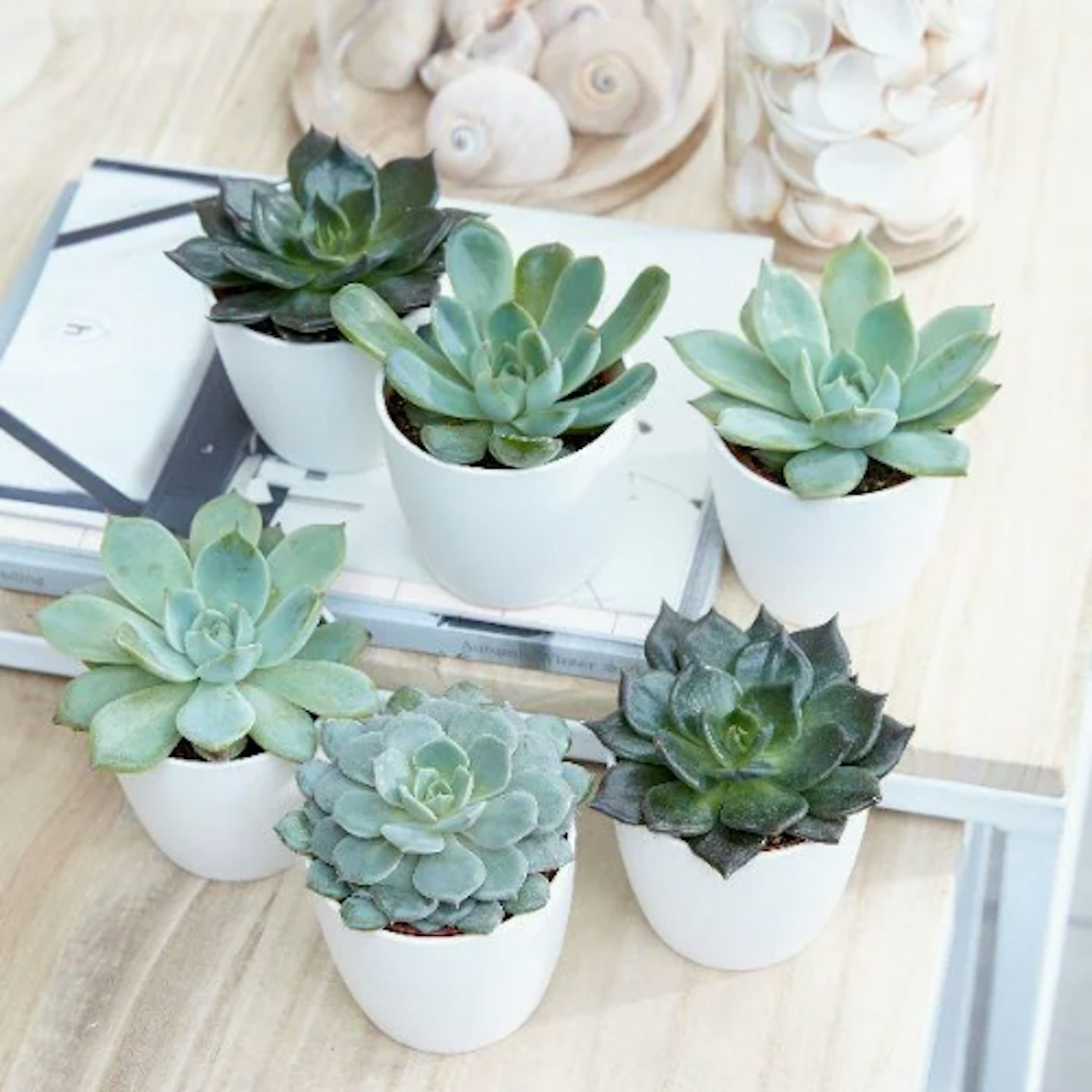 4 of 9
Crocus, Echeveria Starter Collection, £23.94
Here is where I think you'll find pretty much everything you could possibly ask for when it comes to plant shopping. They've got a fully comprehensive range of houseplants - We're talking more than 4000 varieties. Delivery charge wise, you're looking at £4.99 if you want a full plant (as opposed to just the seeds…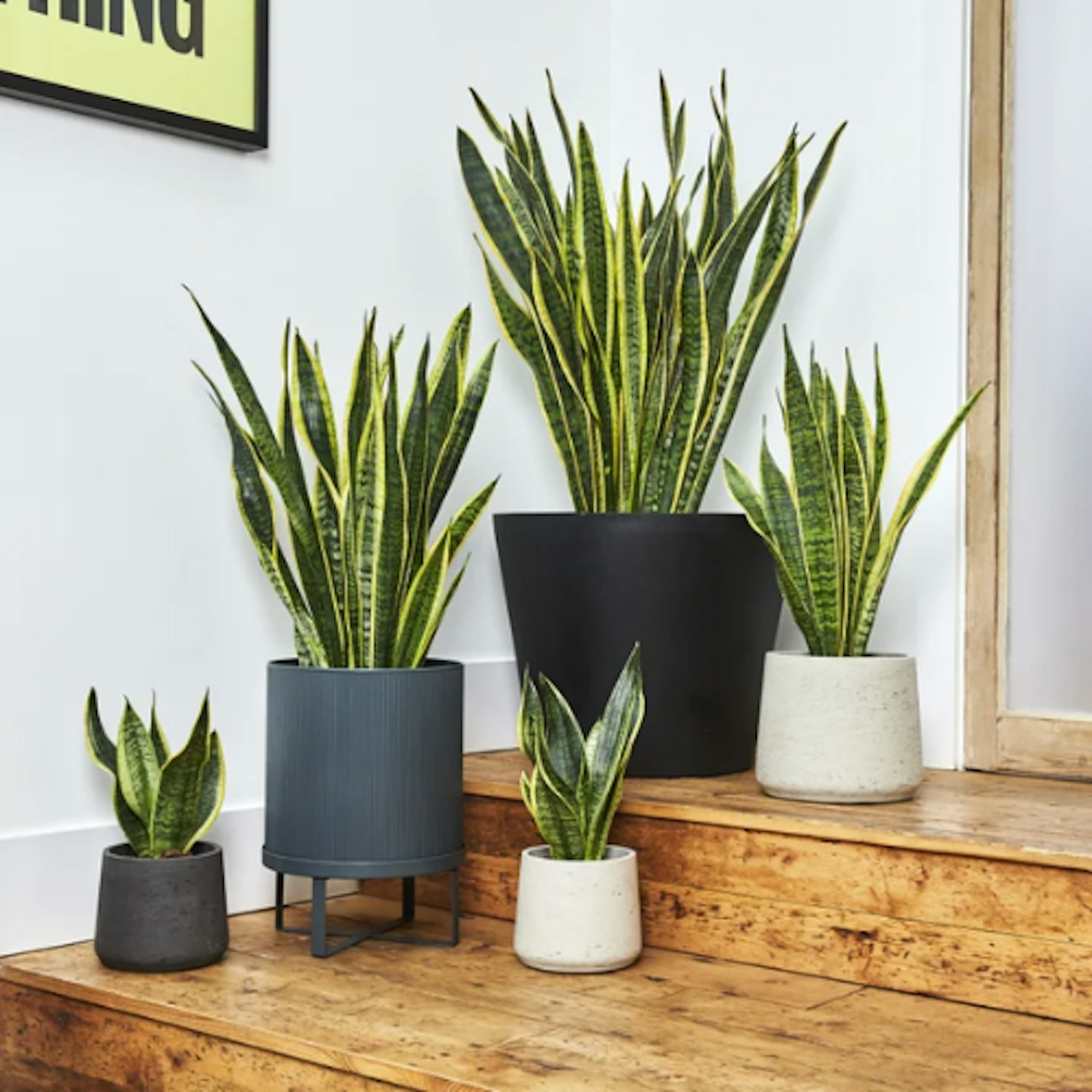 5 of 9
Patch Plants, Susie Plant, From £10
Patch helps you discover the best plants for your space, delivers them to your door AND helps you look after them, what a dream.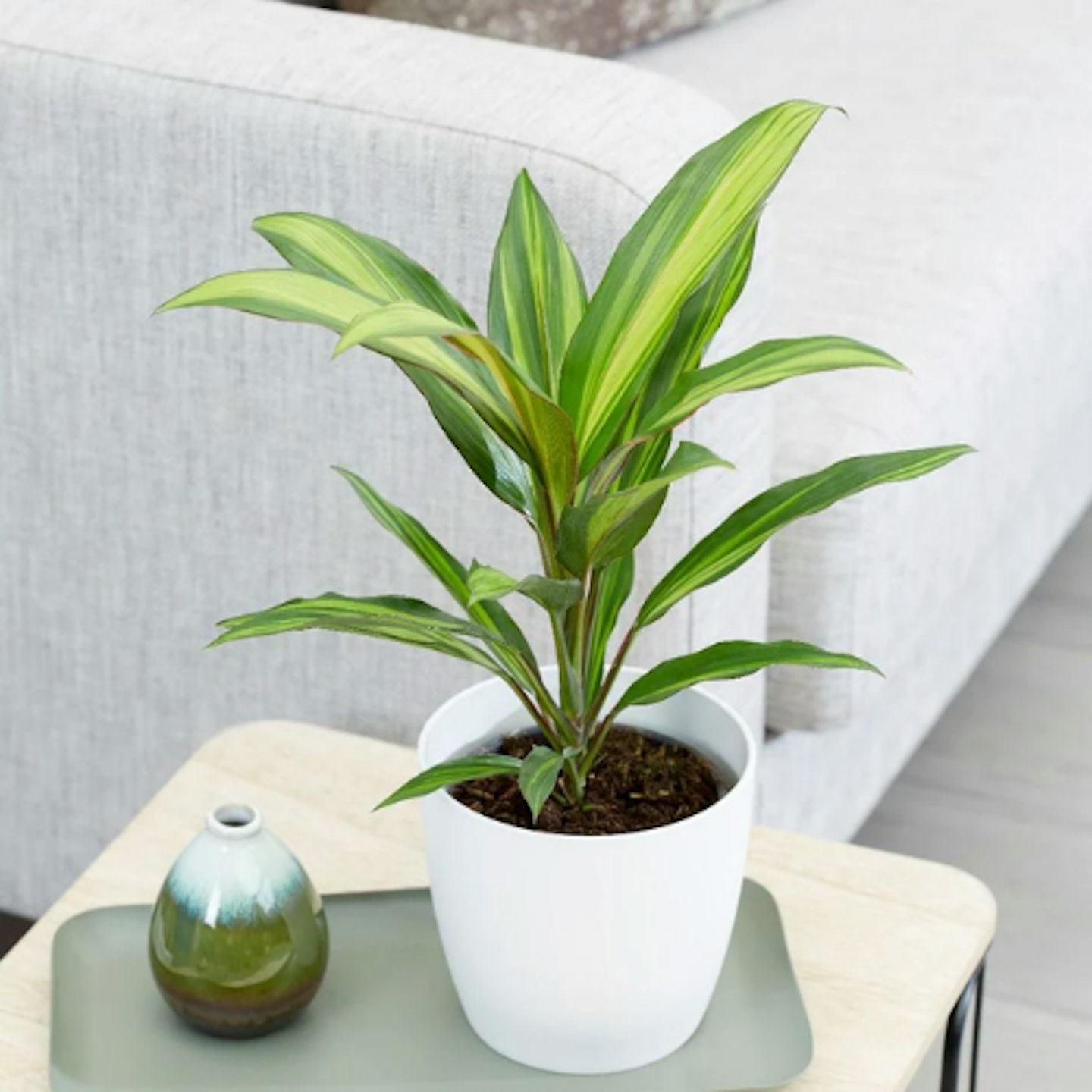 6 of 9
RHS Plants, Cordyline Fruticosa 'Kiwi', £16.68
Yes that's right! You can actually buy plants from the Royal Horticulture Society online (and they're pretty good too). Get this beauty for £16.68.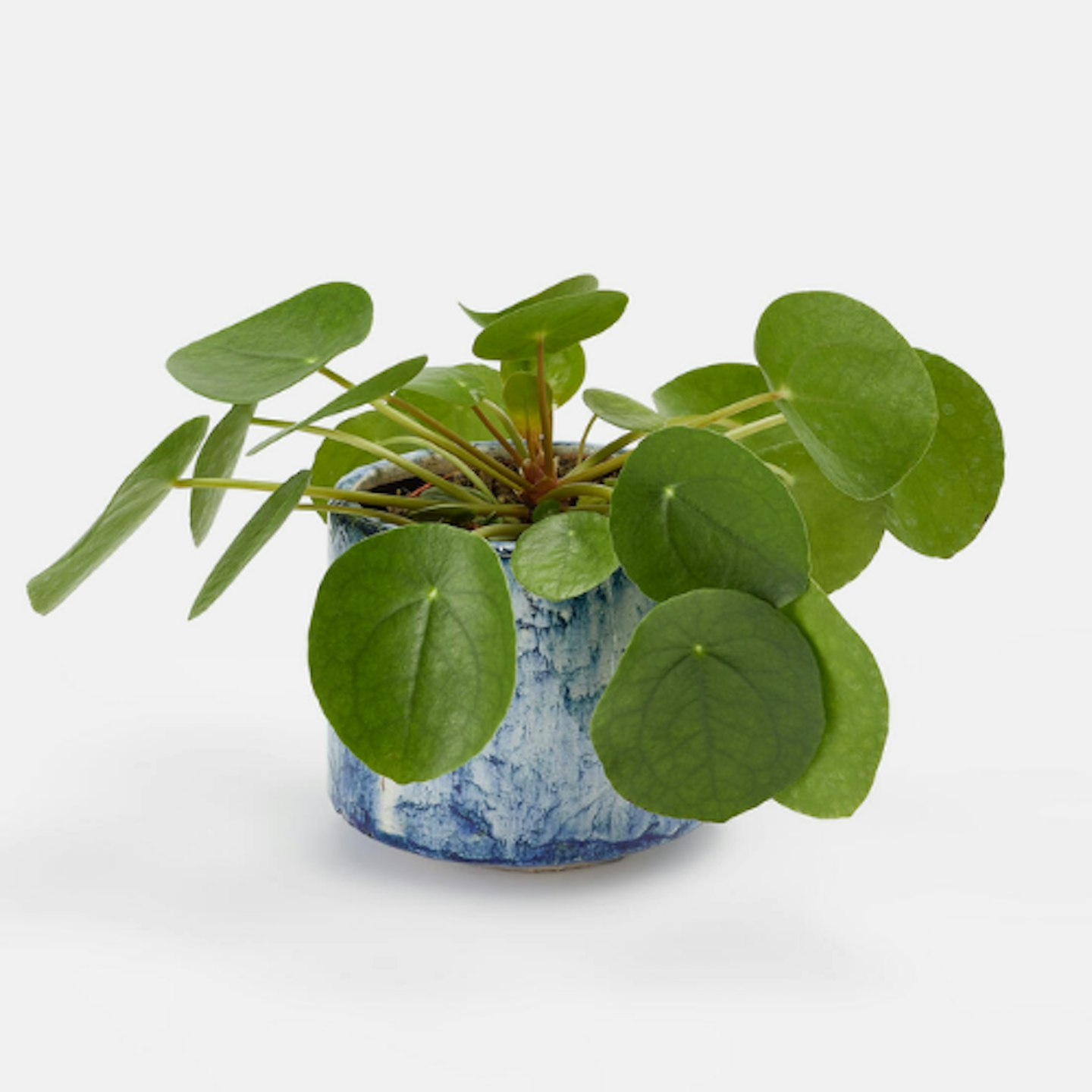 7 of 9
Soho Home, Chinese Money Plant & Fractured Blue Pot, £38
Soho Home partnered with Leaf Envy to launch an incredible collection of houseplants and handcrafted pots. This Chinese Money plant is everything you're looking for. It's easy to care for, air purifying, and comes in a hand-crafted fractured pot. Pretty cool right?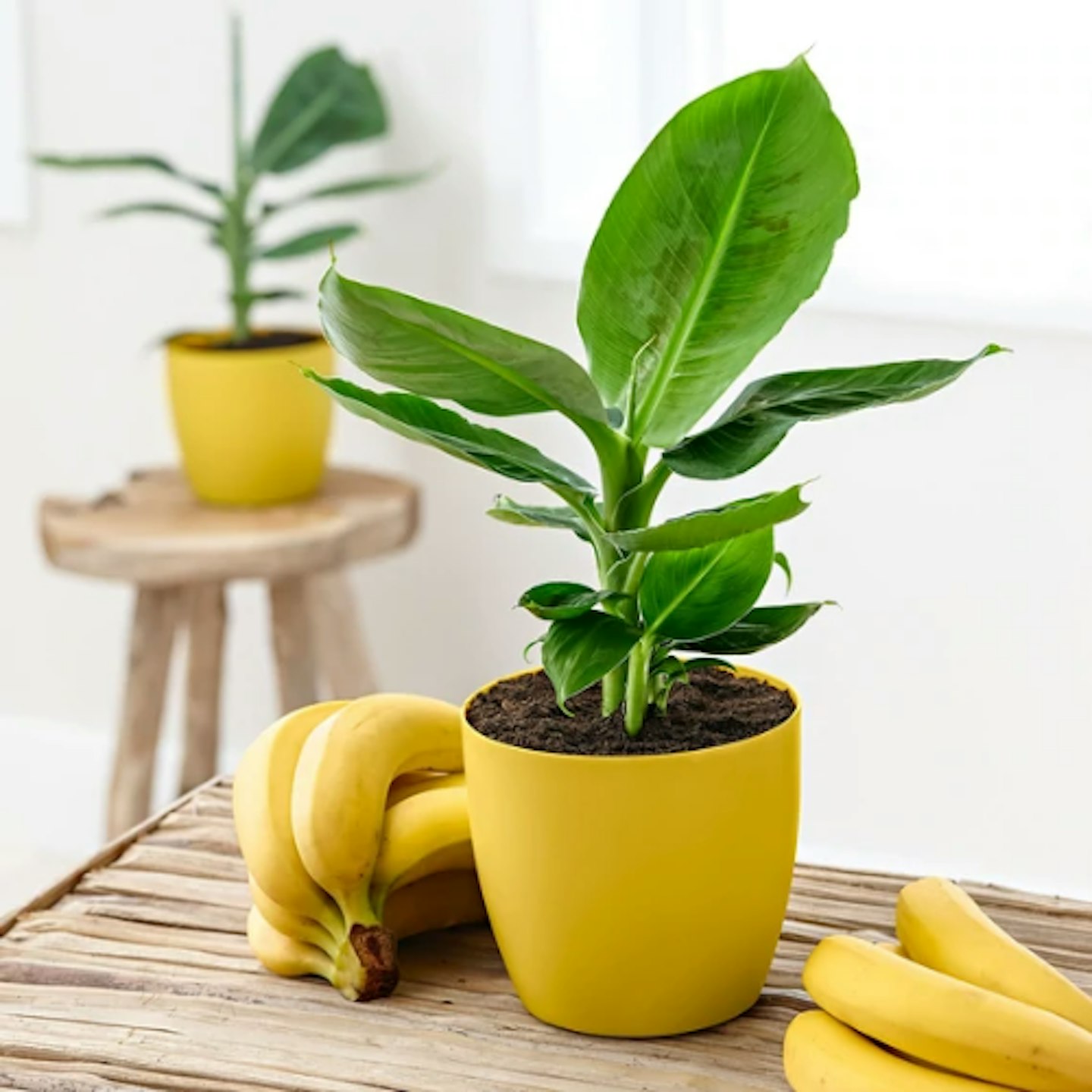 8 of 9
Bakker, Banana Plant Musa 'Oriental Dwarf' Including Scented Decorative Pot, £13.49
Bakker sells both real and artificial plants online, this (real) banana plant and scented pot set are just £13.49.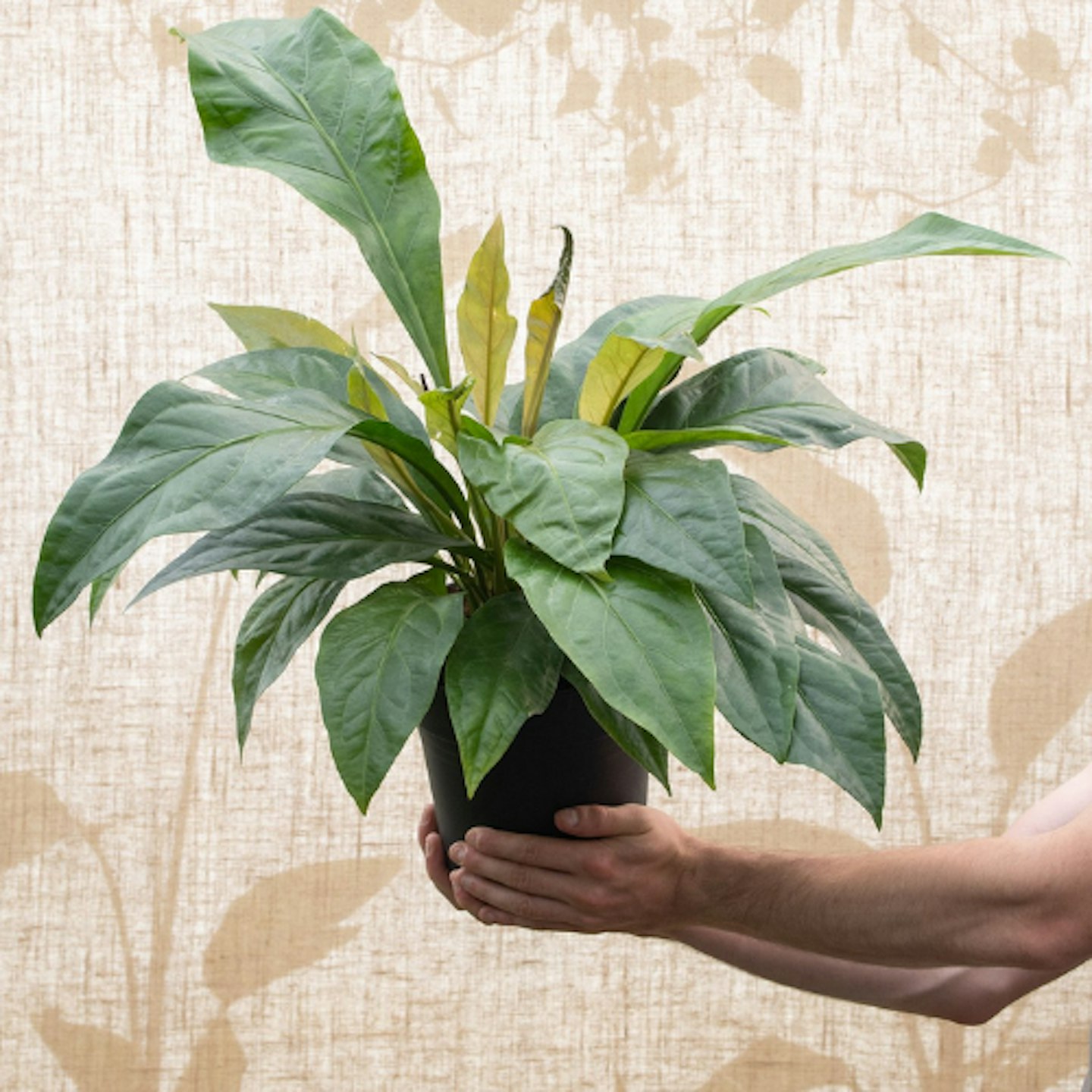 9 of 9
House Of Plants, Jungle King, £61
House Of Plants has a wide range of both house and outdoor plants - helpfully divided by categories such as plants for bright spots, plants for dark places, and trailing plants.