With the hot weather we're having set to continue into this week, more of us are working outside (and simultaneously, on our tans). Whether you're hot-desking in the park, or chained to your garden table, you'll know that working outdoors isn't as easy-breezy and lovely as you thought it was going to be...
There are certain aspects of the great outdoors that, unfortunately, will hinder you from successfully working, as you normally would. Take the sun for example. If you've been working outside already you'll know that your laptop and the sun don't have a great relationship, and we're not talking about your machine overheating. The dreaded screen glare is a real problem, and not just for your eyes.
With that and a bunch of other hiccups in mind, we've compiled an edit of handy tools to make sure you're fully equipped when working outside. Zero annoyances, no distractions, and most importantly, enjoying the fresh air and sunshine.
SHOP: Essentials For Working Outside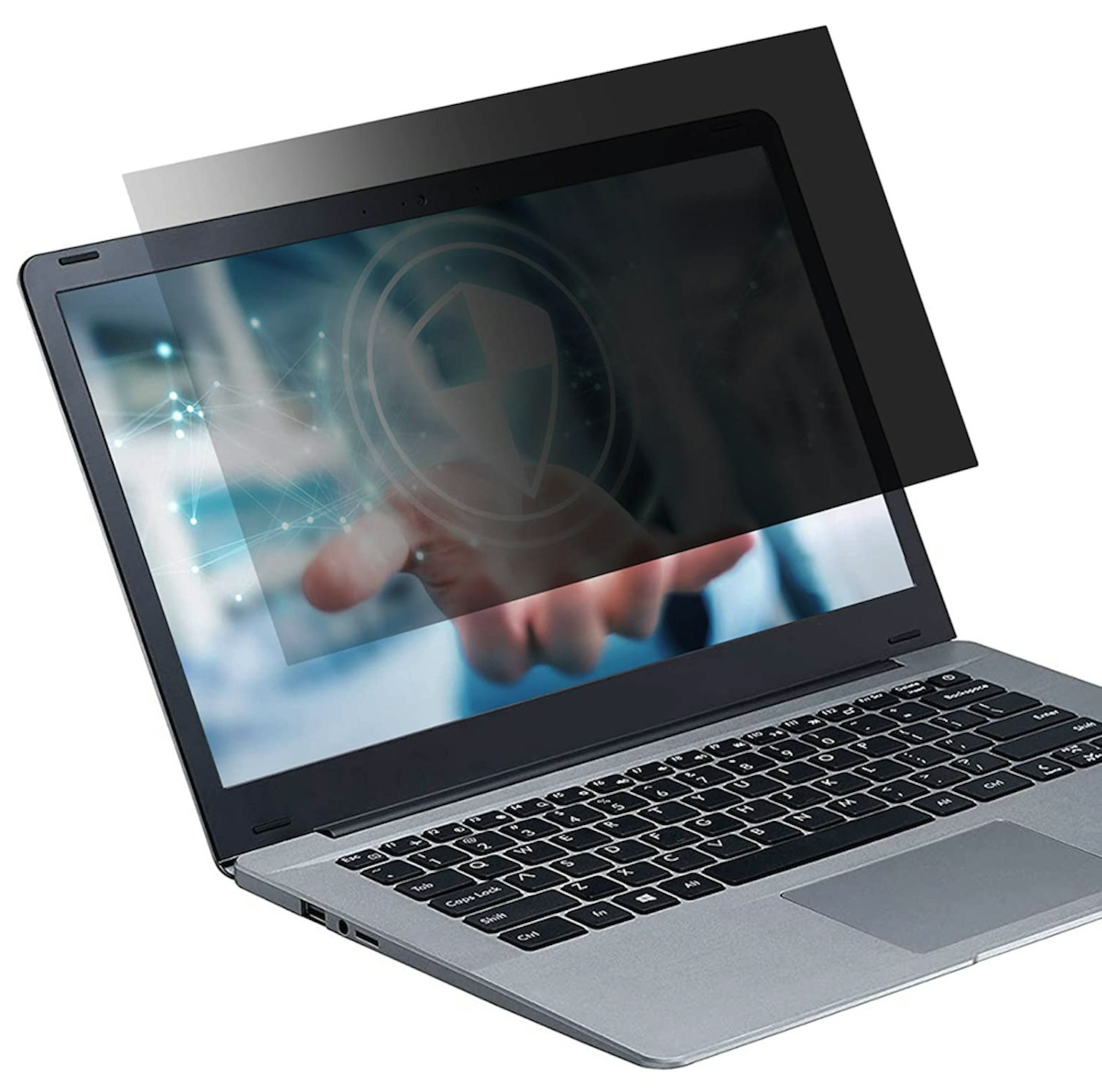 1 of 5
DISTANCEE 14Inch Laptop Privacy Screen Filter, £22.39
You'll know by now that, sadly, sitting in the shade doesn't eliminate your screen glare problem, but this anti-glare screen protector will. Say goodbye to your laptop screen posing as a mirror. Top tip: Make sure you buy one that fits your laptop. Sounds obvious, but always best to mention.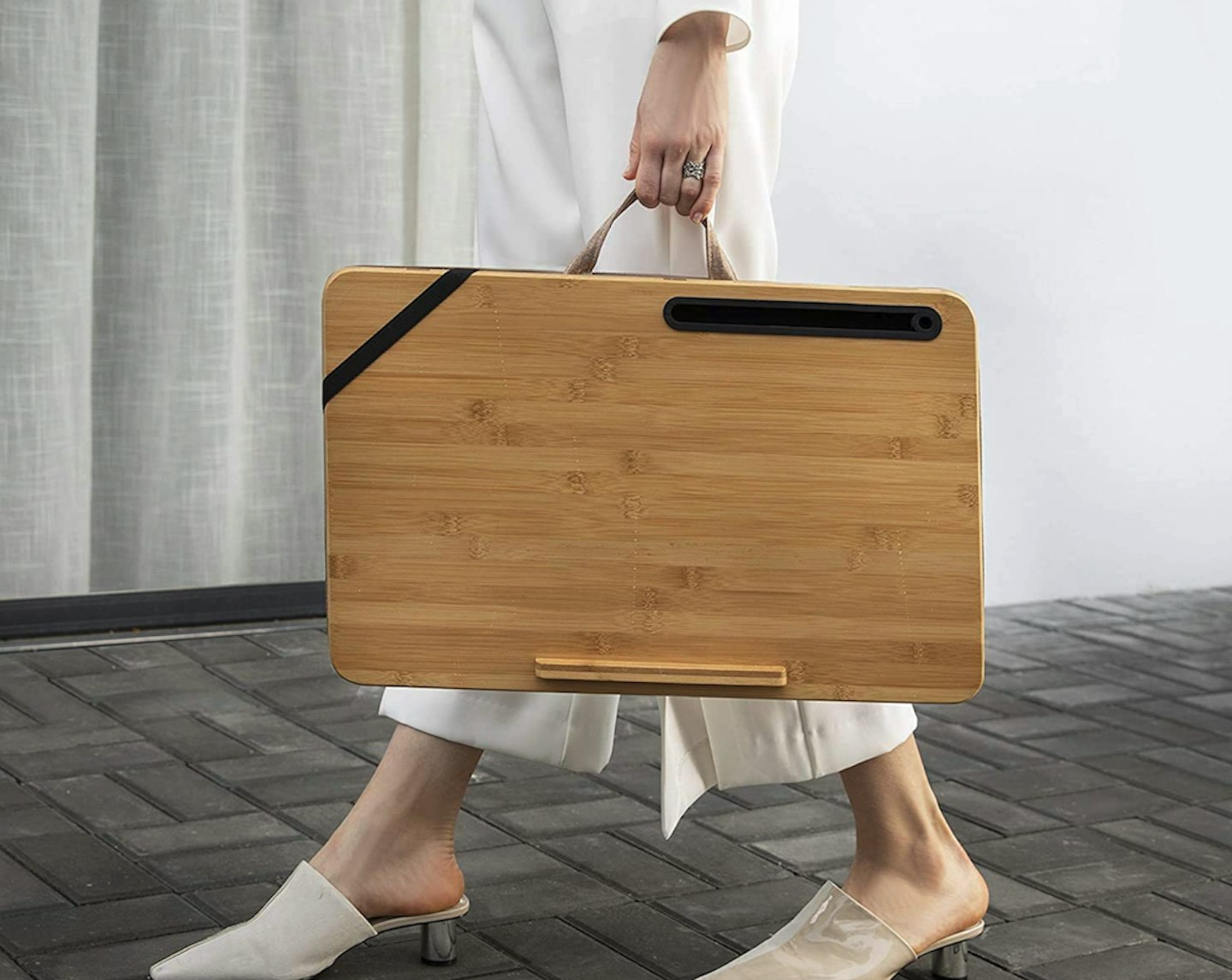 2 of 5
Portable Bamboo Lap Desk Tray, £39.99
If you're in the park or don't own a garden table, you'll be needing one of these, a portable lap desk. Think about it, you're already hot, you don't need the heat of your laptop on your legs making you hotter and sweaty. Top tip: Find one with pads underneath, like this one, for ultra comfort. No need to use the living room cushions anymore.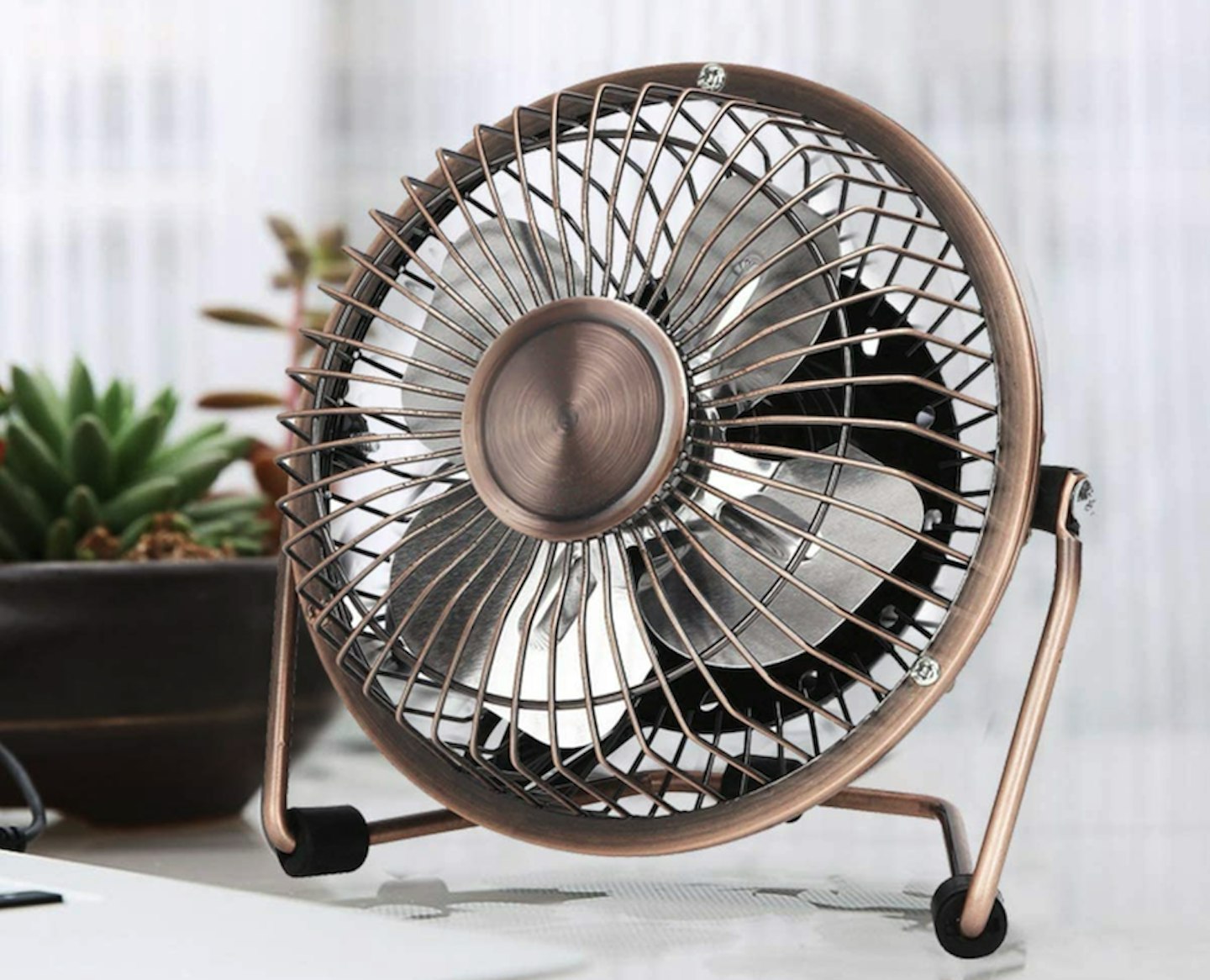 3 of 5
Mini USB Desktop Fan, £9.59
This USB desk fan, suitable for outdoor use, is handy on those extra hot days. There's no need to worry about getting the extension cable out and fiddling around to find a free plug in the kitchen, this fan is powered by your laptop. Top tip: Get one that can also be hung, like this one, to avoid losing desk space.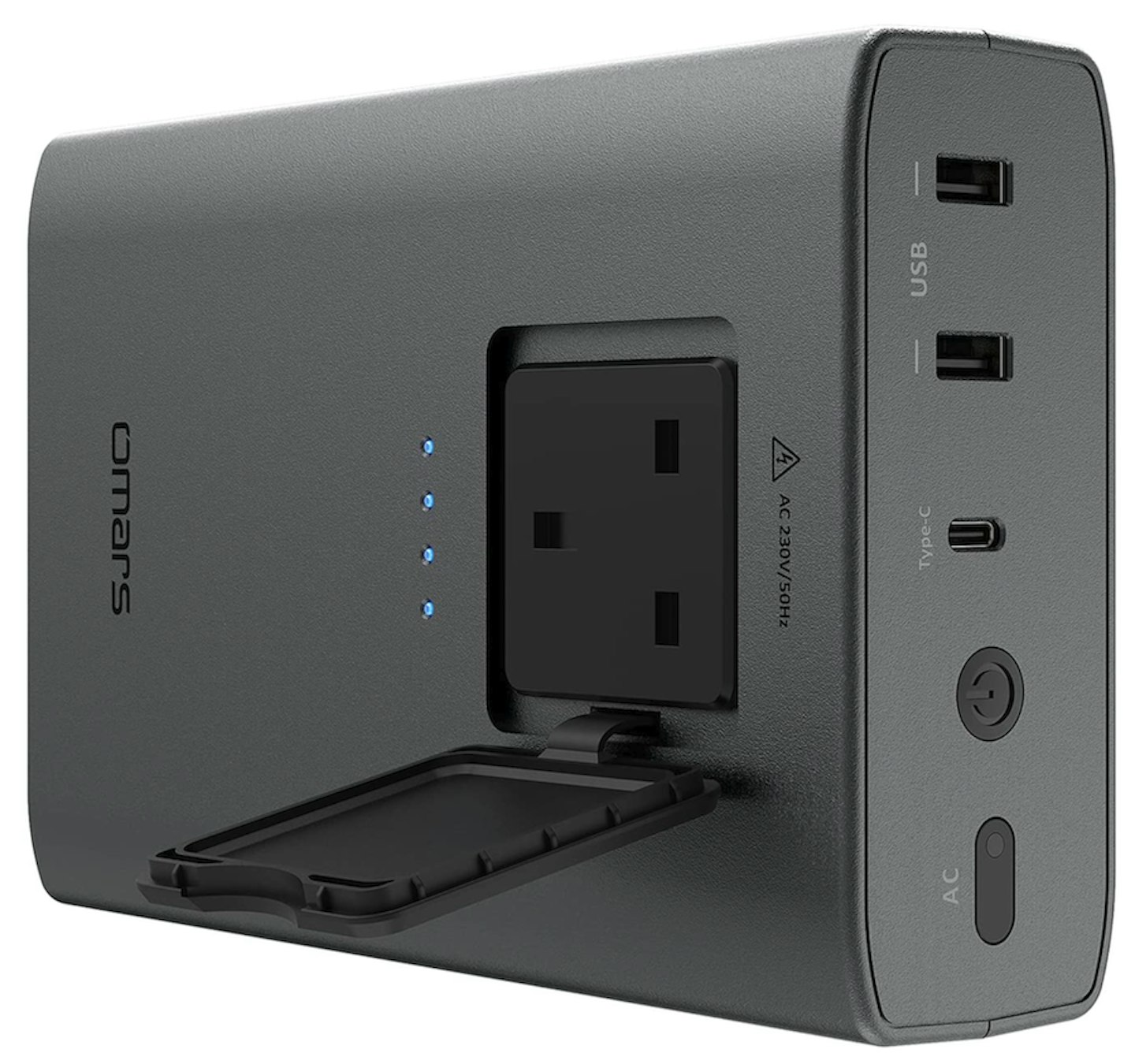 4 of 5
Omars Power Bank 88Wh/24000mAh Fast Charging, Portable Travel Laptop Charger, £69.99
OK, it's a little expensive, but it's a small price to pay to save your unfinished work. When you're outside, typically, you're not near a power source, so be tech-savvy and bring your own with you. Top tip: Get one that also has a USB ports, like this one, so you can use it for all your gadgets.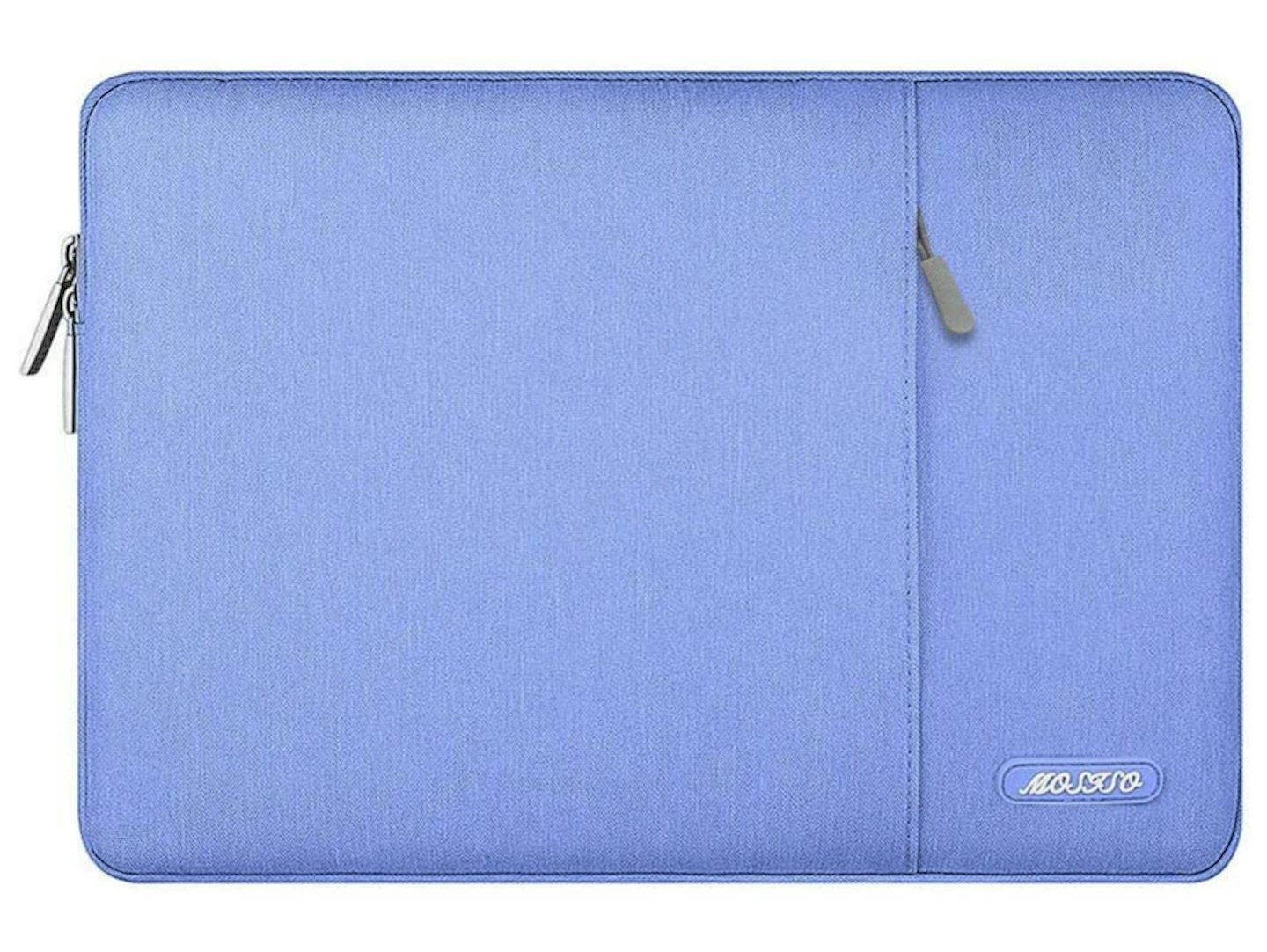 5 of 5
MOSISO, Laptop Sleeve Bag, £13.99
When you're on lunch or just taking a break, if you can't take your laptop inside, it's important that you protect it from the elements, and bugs, believe it or not. Plus, a laptop sleeve is always handy to have when you're travelling to and from. Top tip: Choose a sleeve that's light in colour, as opposed to darker colours that will absorb the sunlight and keep your machine warm, when it should be protected and cool.