Fed up with a room in your home? Does it feel boring and in need of a makeover? Well, all you need to transform it quickly and easily is paint – as Kimberley Walsh discovered. She recently painted the neutral walls of her living room a dusky blue, a colour she helped created with Wickes and the effect was instantaneous. 'The room was completely neutral and felt quite dull but now it feels elegant but cosy too,' says the multi-talented actress, singer and presenter.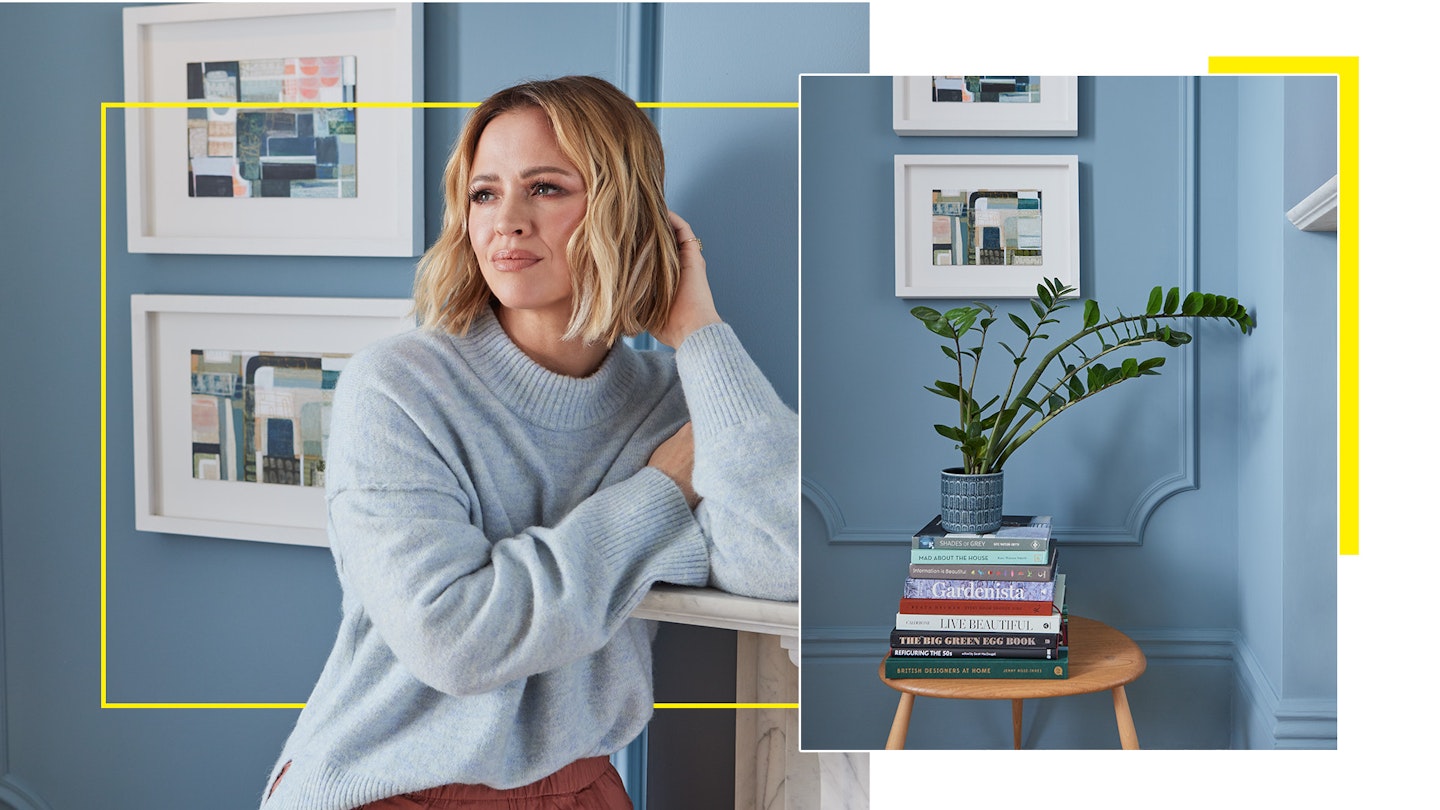 Her colour is called Blue Haze and it is just one of more than 80 own-brand hues that Wickes offers. Choose from a brilliant range of shades for your perfect white, neutral, cream, pink, yellow, green, blueor grey. Need some help? Take a look at Wickes excellent paint selector which guides you through colour options for different rooms in the home, and also gives you the low-down on latest trends.
But before you get painting IRL, it's a good idea to see how your chosen colour looks on your wall using a tester pot of paint. Apply the colour to a large piece of paper that you then stick on the wall. This allows you to see how the colour looks in situ and how the light changes the look of the colour throughout the day.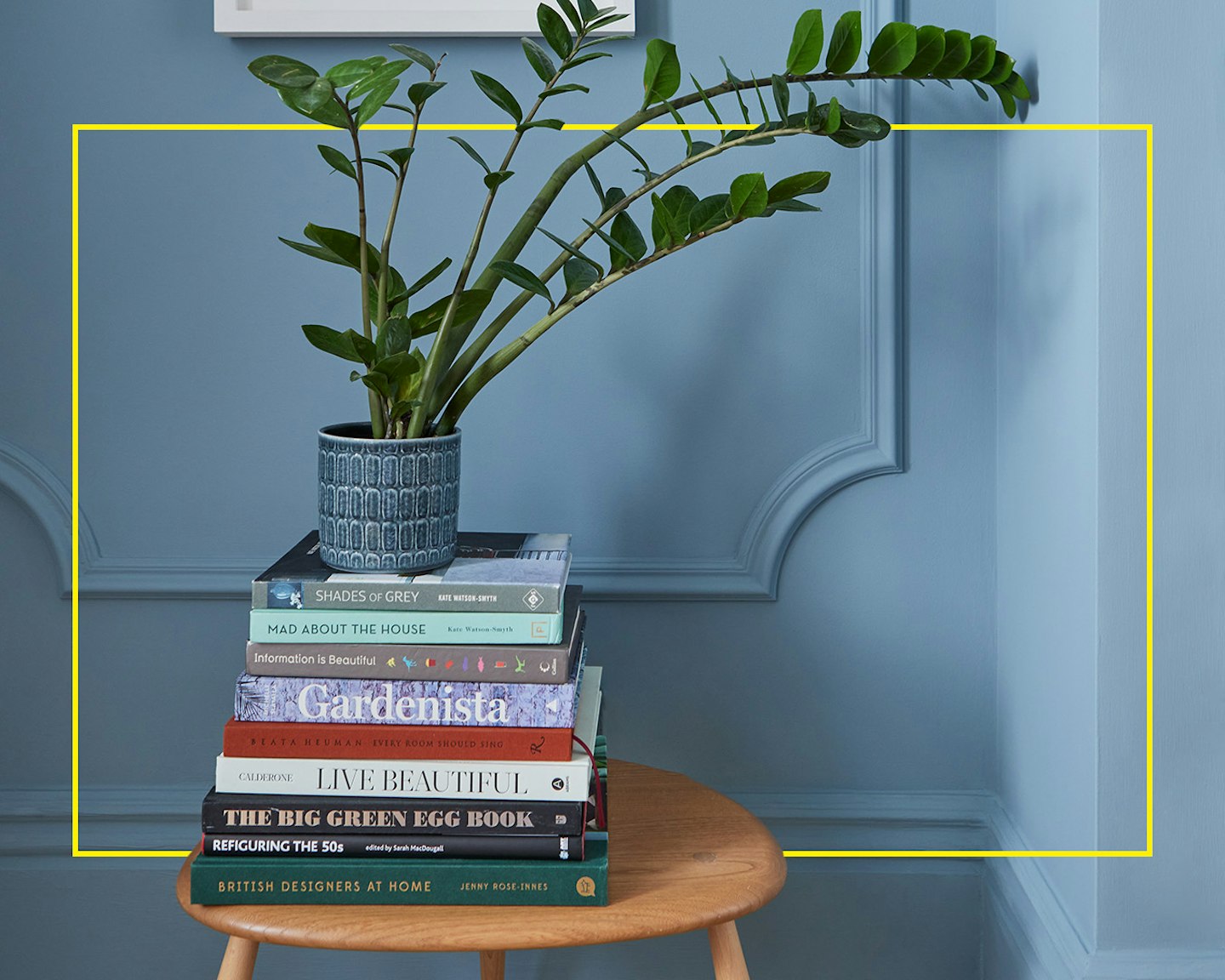 Once you're happy with the colour, consider the finish. A vinyl matt paint, for example, gives a flatter, more contemporary look whilst silk emulsion adds a sheen that catches the light. Plus, some finishes are more durable than others, making them more suitable to high-traffic areas. Find out more with the Wickes Paint Buying Guide.
Next comes equipment. Use dust sheets to protect the floor and large pieces of furniture; masking tape helps secure dust sheets in place, and protect small areas you don't want to paint. To paint, choose from paint rollers and trays and brushes which include speciality ones such as an angled brushes which make it easier to paint hard-to-reach areas and corners.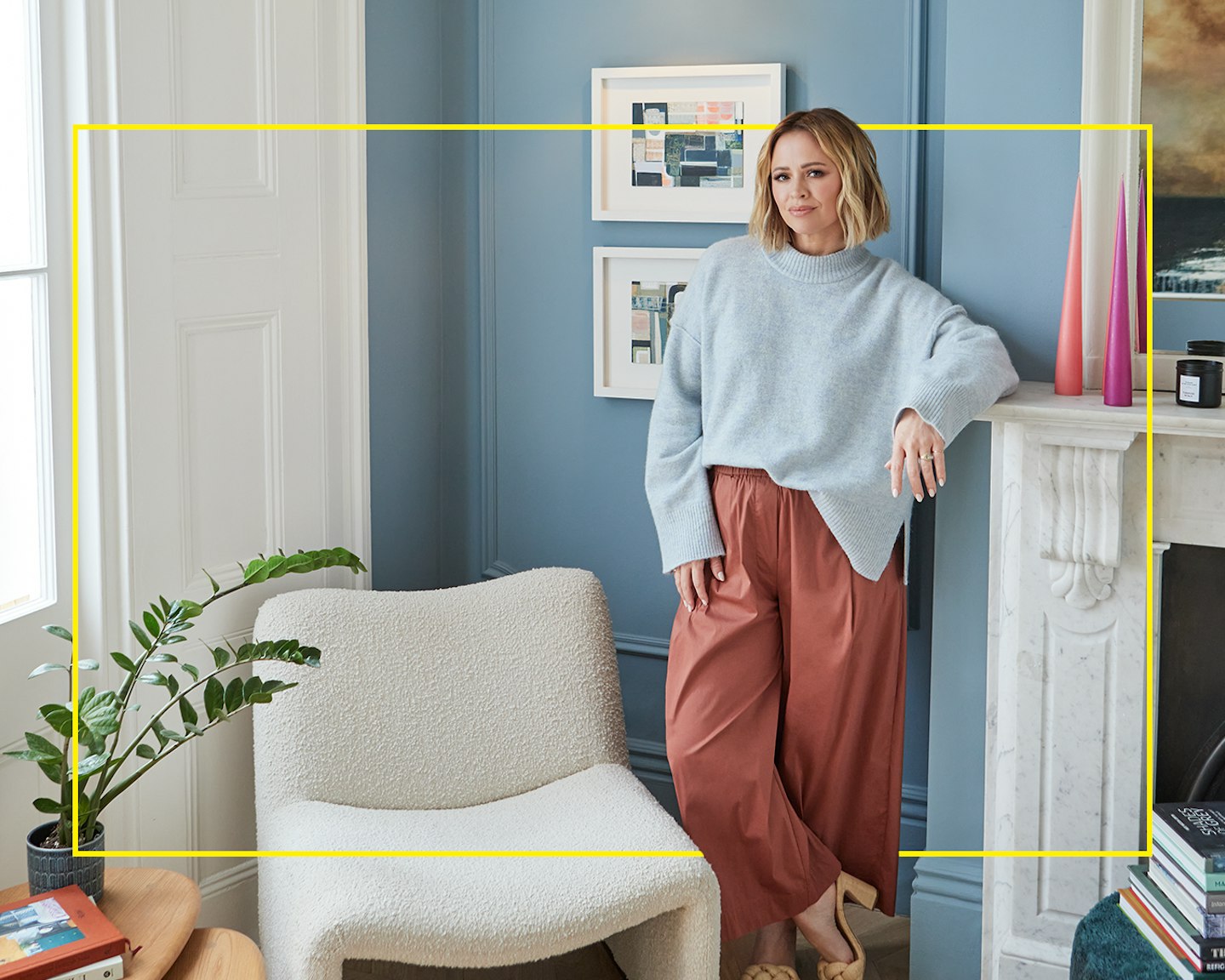 Before you start applying your paint, to prepare the surface to be painted. It can be boring but preparation is key to the finished effect looking good so it's worth spending the time getting it right. Walls need to be free of dust and grease – don't forget the top of the skirting board, a common dust-trap. Use sandpaper to ensure the area you're painting is smooth; while you can paint over wallpaper, it's better to strip it off. If you're painting wood, do you need to prime it first?
If all this sounds like more work than you were expecting, don't take fright! Paint really is brilliant at changing the look and feel of a room to the way you want it. And the good news is that Wickes has plenty of inspo and super-useful How To Guides on everything aspect of painting your home. Just take a look here – and then get transforming!