If you're looking for that perfect shade of blue, then we reckon this new blue may be it.
Called Blue Haze, it is a lovely soft, calming shade that was created when Kimberley Walsh was asked by Wickes to describe the ideal paint colour with which to transform her living room.
 
She immediately knew she wanted a blue and exactly what it would look like. 'I could completely visualise it in my head,' says the presenter, actor and singer, 'so it was just a matter of bringing that colour to life.'
 
Her perfect blue is a dusky shade 'that isn't too dark or too light either and with a depth of colour, so it feels warm without being too heavy'. Following her description, the colour experts at Wickes got to work, carefully mixing tones and colours. 'They narrowed it down to four which were almost there, and then continued tweaking,' she says. 'I knew it was the one as soon as I saw it.'
Blue Haze, says Kimberley, 'has an interesting vintage edge to it. As my home is Victorian, it works really well, but I also think the colour would be great in a modern home.'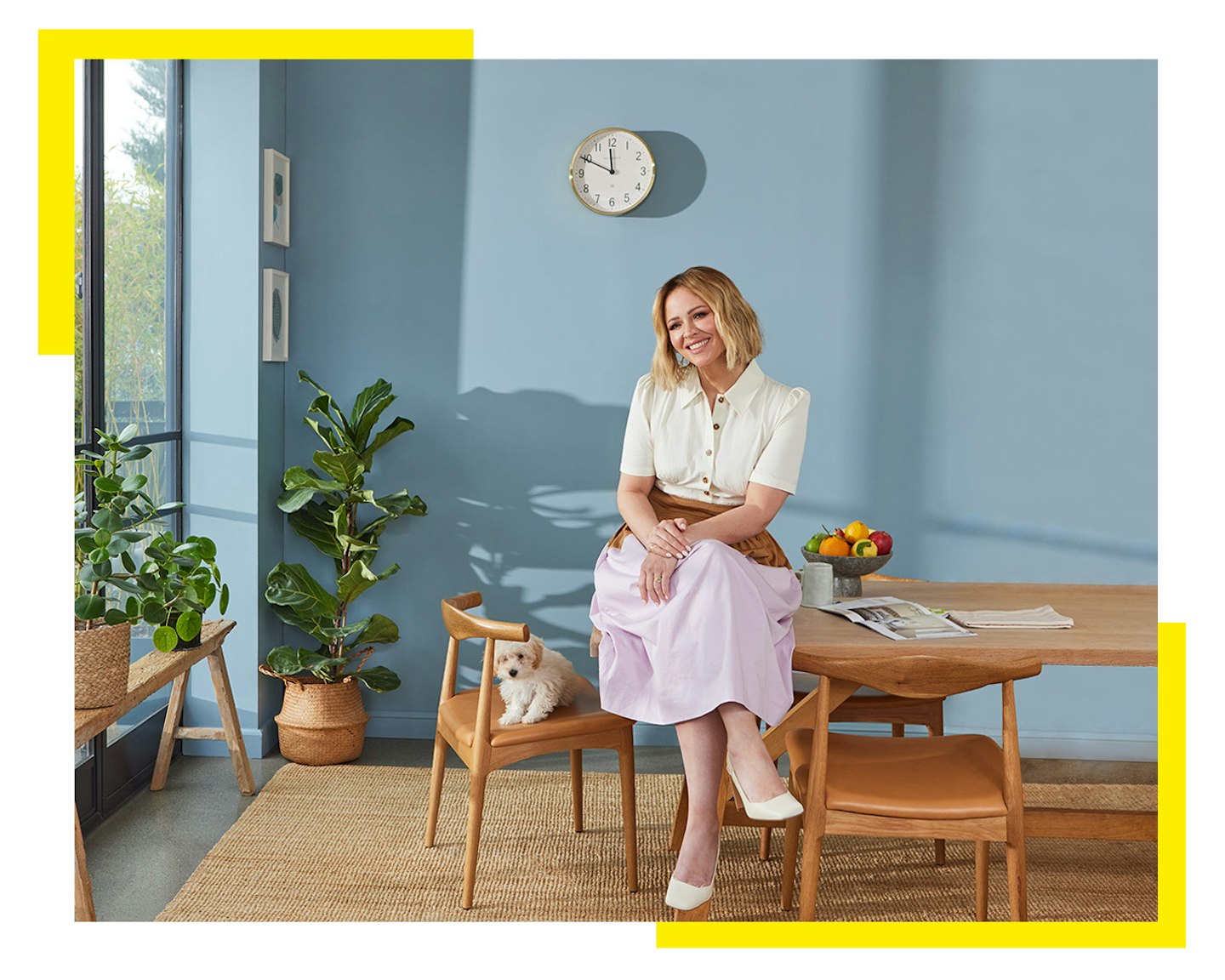 Kimberley painted the walls above the dado rail in her living room in Blue Haze and this simple step transformed her neutral, fairly dull space into a super-inspiring one. 'The blue has given it so much more character,' she says. 'It feels cosier but also more elegant as the contrast between it and the neutral colour of the room's key features has helped them stand out.'
Another great thing about Blue Haze is that it is an amazingly versatile shade that looks good in other rooms of the home too. The perfect complement to wood, it looks gorgeous in a dining room, creating a warm and stylish feel. 'Blue Haze gives you a look without overpowering a space,' says Kimberley. 'In the kitchen, you can paint an island in the colour, or the walls above your cabinets. It would be brilliant in a hallway; Blue Haze on panelling in any room will look amazing too and blue in a bedroom always looks and feels good.'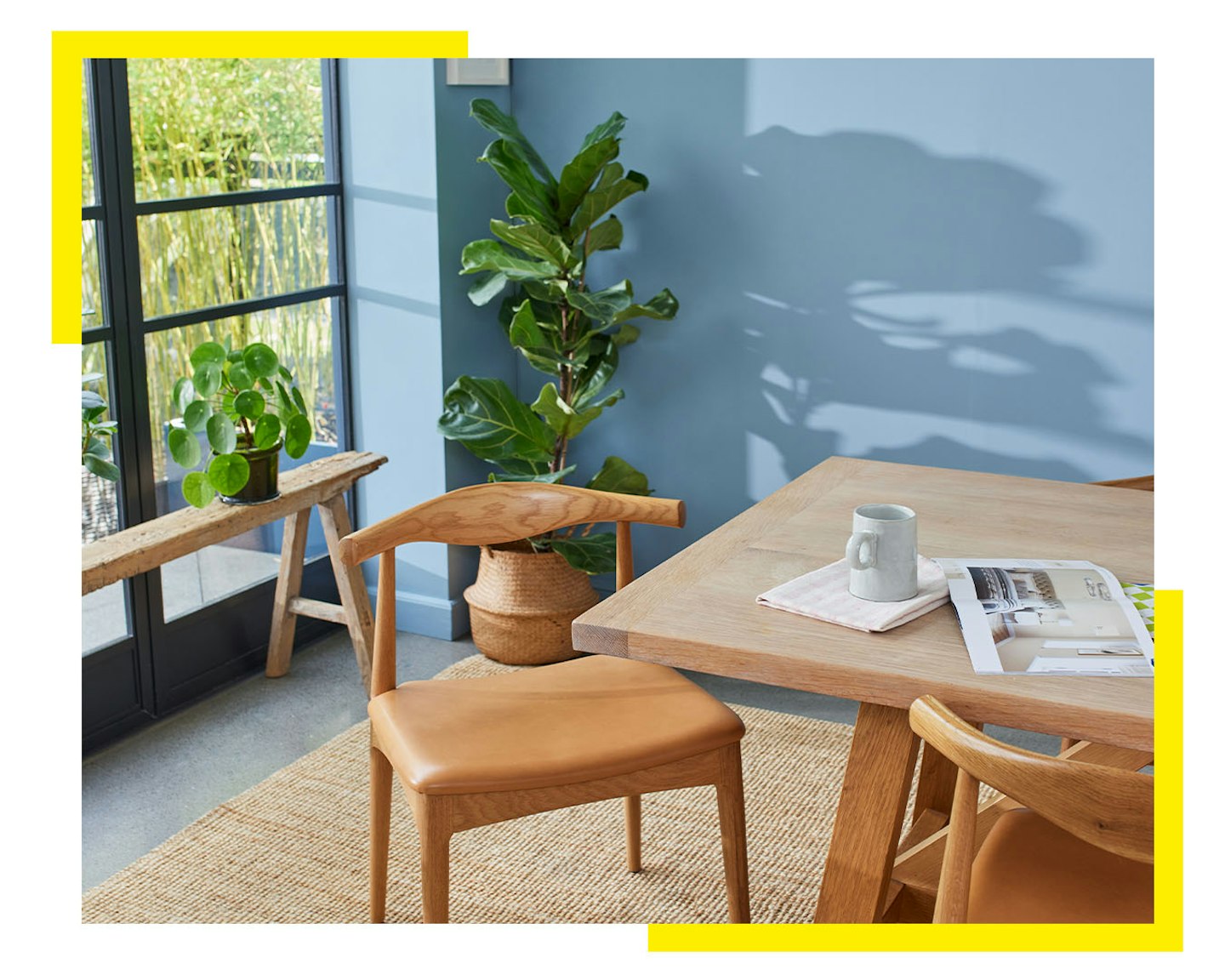 Its versatility extends to how Blue Haze works with other colours too. 'I've been able to bring in different tones in my living room, such as deep red cushions and even mustard – it has really helped bring the furnishings together,' says Kimberley. 'But it also looks really great against the lush green of plants as well as softer sage greens. Nude pink tones work well along with darker, rusty reds, too. It's such a brilliant colour. I'm so thrilled with it.'
As we said, it's the perfect shade of blue!
For a full range of paint colours available at Wickes, head to wickes.co.uk