Paid Partnership
There may be no better gift than the classic choice of flowers. Appropriate for every occasion from birthdays to anniversaries and even saying sorry (we've all been there), you simply can't lose when gifting a gorgeous bouquet. If you thought you couldn't do any better than a simple bunch, think again, because Flowerbx has upgraded the gifting choice to make Super Bouquets that will make every other bouquet look slightly too subdued.
These limited-edition extra-large Super Bouquets will make an impact whether you want to confess your love or just show them how much you appreciate them. Designed by in-house ateliers, the bouquets come in three styles (ivory, pink and lilac) and are filled with flowers of the likes of classic roses, pretty little lisianthus and embellished with ruscus leaves. Plus, they're hand-tied and made with the best seasonal picks so you know you're getting top-quality floristry.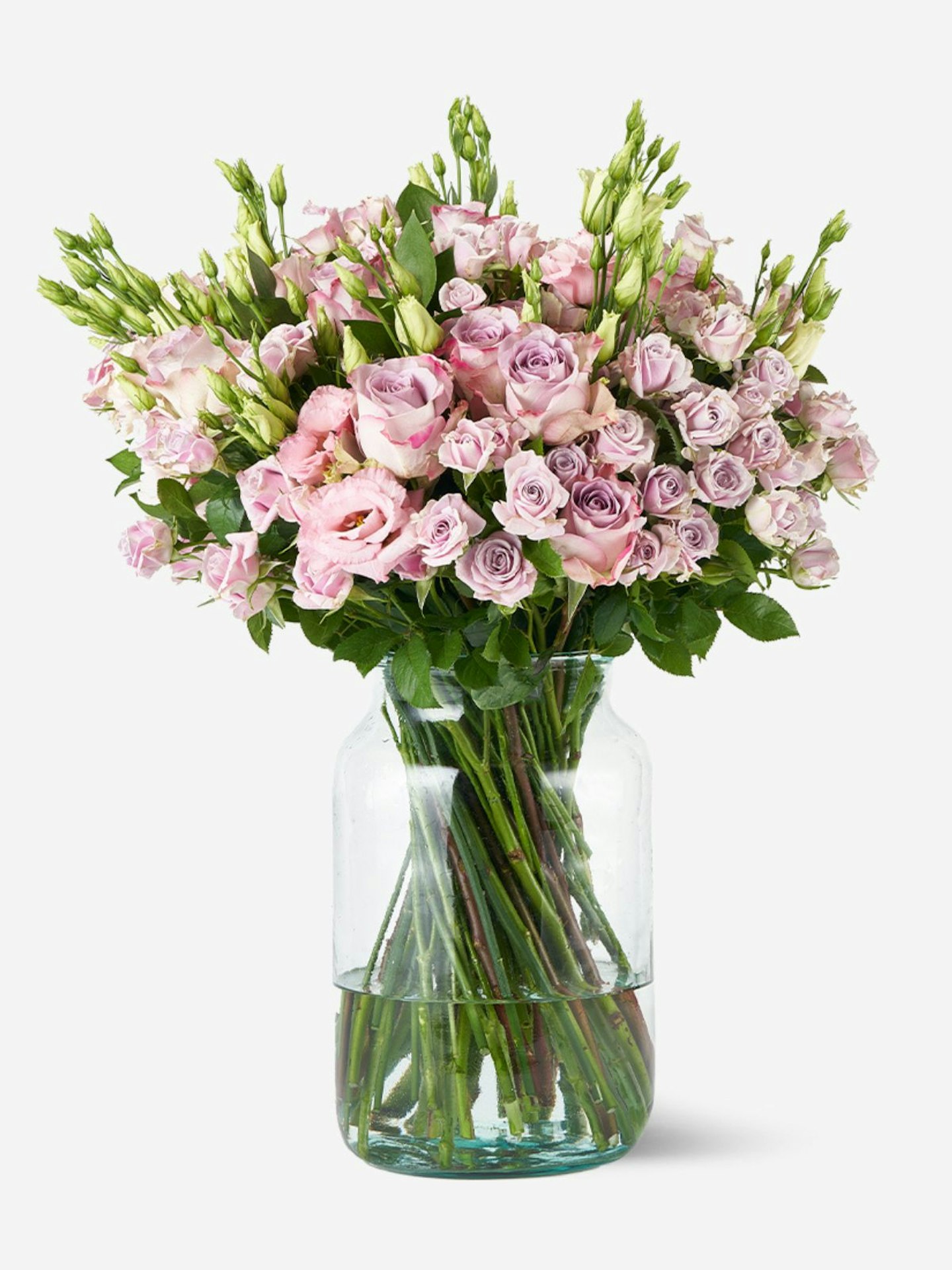 With sizes in mind, the bigger the better - and they really are big. Keep it classic with a choice of 35 stems or go bold choose the large option of 50 stems. Looking for something memorable? You should go for the aptly named (and largest choice) 'extraordinary', coming in a whopping order of 70 stems. Ranging from £95 to £215, these luxury bunches are high-volume and high-impact.
Whether you want to save that for a special occasion or just upgrade your home vases, there's a reason they're called Super Bouquets when they truly come with some wow-factor that's good enough to show off on Instagram. Shop all of the colours below in classic, large and extraordinary sizes. Buying for someone else? You can also opt for complimentary gift wrapping with notes included, so it really looks like you've made an effort.
SHOP: The Best Of Flowerbx's Super Bouquets
Description
You can't go wrong with a bouquet filled with white roses. Including Avalanche Roses, Spray Roses
Description
Pretty in pink, this super bouquet is all about luxury. Just like the ivory bouquet, you'll find
Description
For a slightly different choice, the Flowerbx's lilac super bouquet is a great mixed choice. This