There's no escaping it, we're part of Generation Rent, we're less likely to buy and so are renting for longer, sharing houses with friends and moving from place to place more often.
The good news is that if you are renting, there are loads of ways to make your space feel more like home - without annoying your landlord or jeopardizing your deposit.
Use Tape Instead Of Nails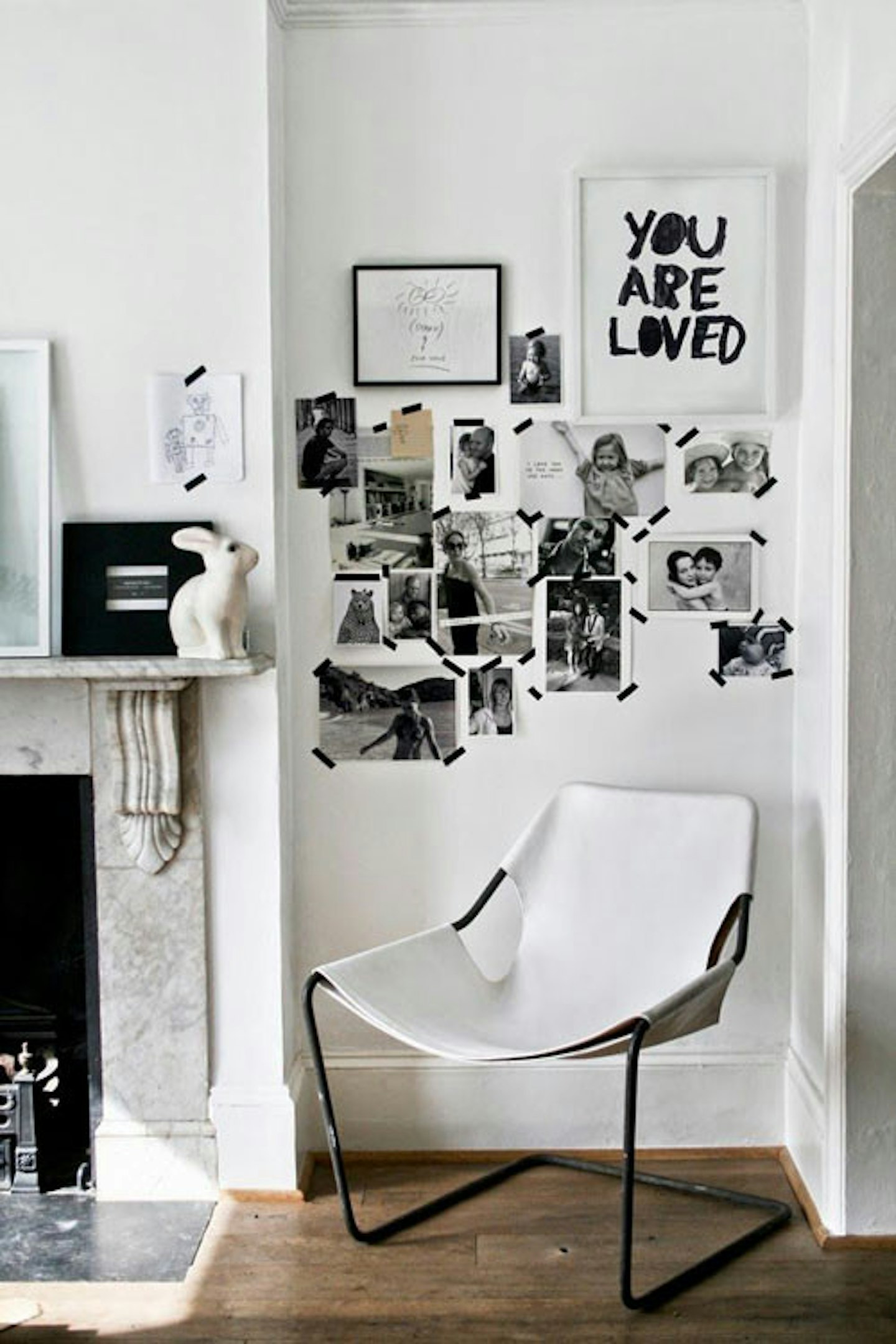 Not allowed to bang nails into the walls because of your landlord? Sell, spend a grand total of £4.99 to achieve the above effect.
Source: Bodie and Fou
Paint A Small Wall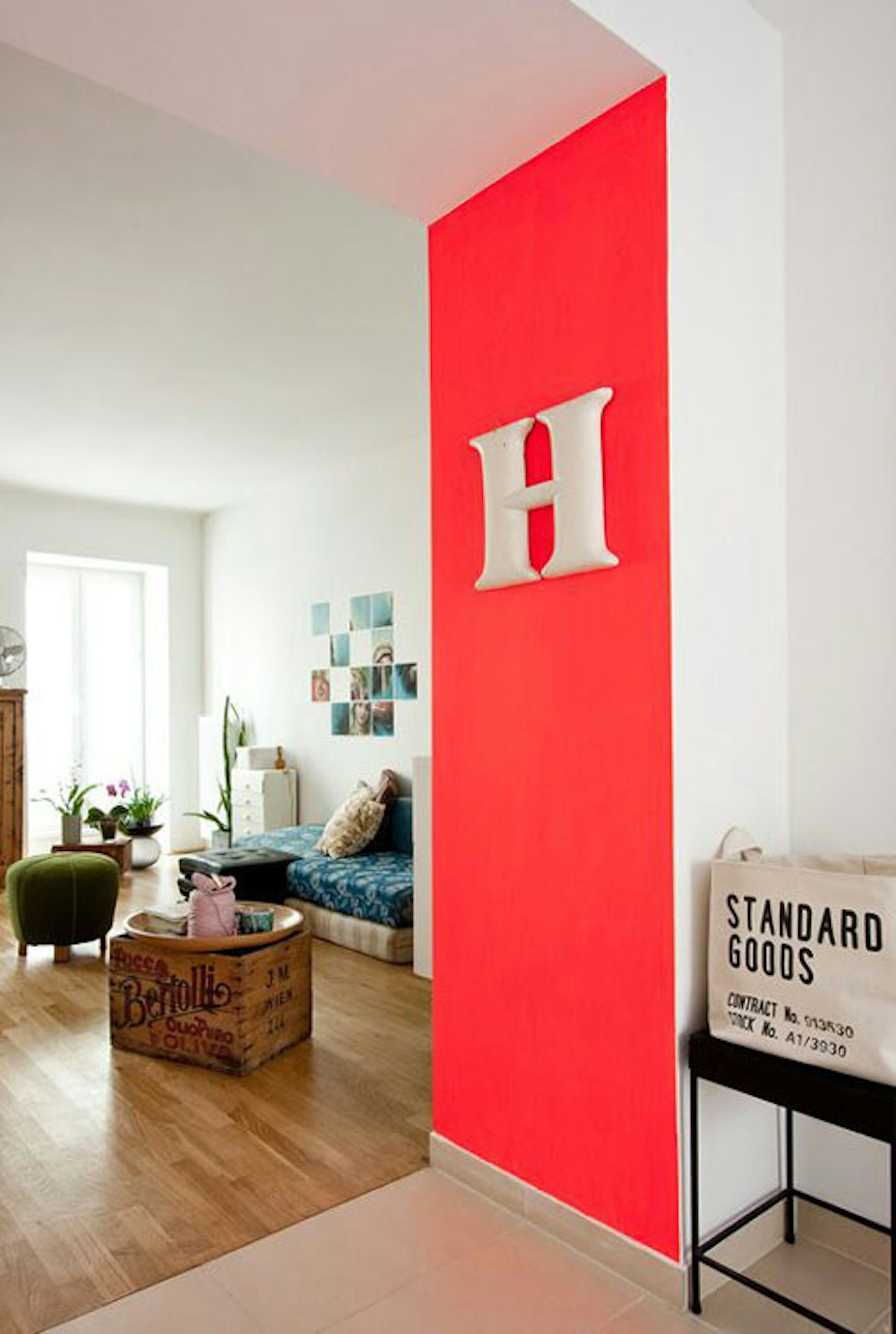 Neon is having a moment right now. Paint a small wall shocking pink for an instant Pinterest-worthy vibe. Easy to slap the magnolia back on when you leave.
Source: Decor8
Plants Are Everything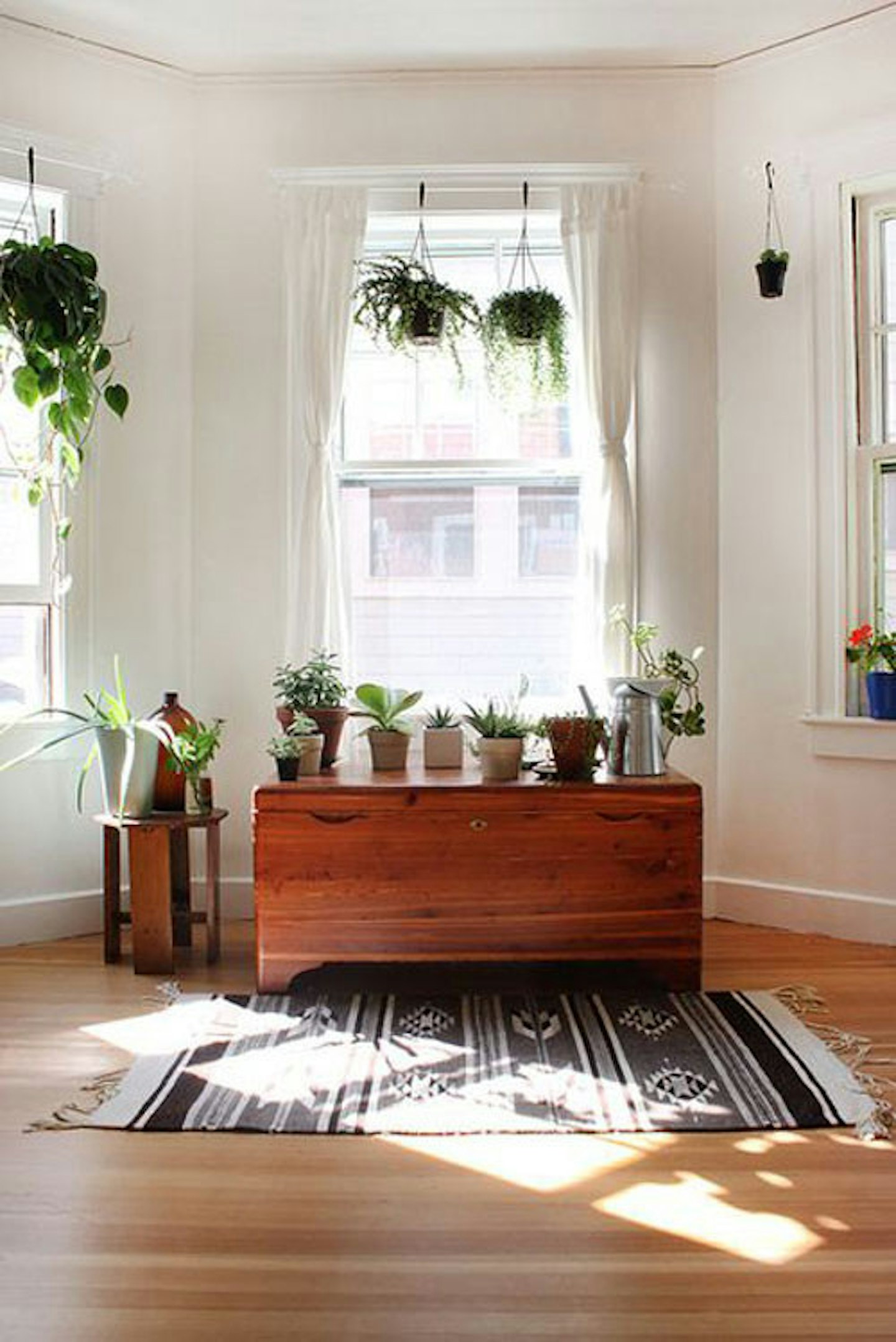 Inside of your house looking a bit dead? Bring some life (and oxygen) in with some easy-to-keep-alive plants. IKEA have an awesome selection that are super cheap, and you can also buy houseplants online.
Source: Julia via Flickr
Make A Side Table From Old Magazines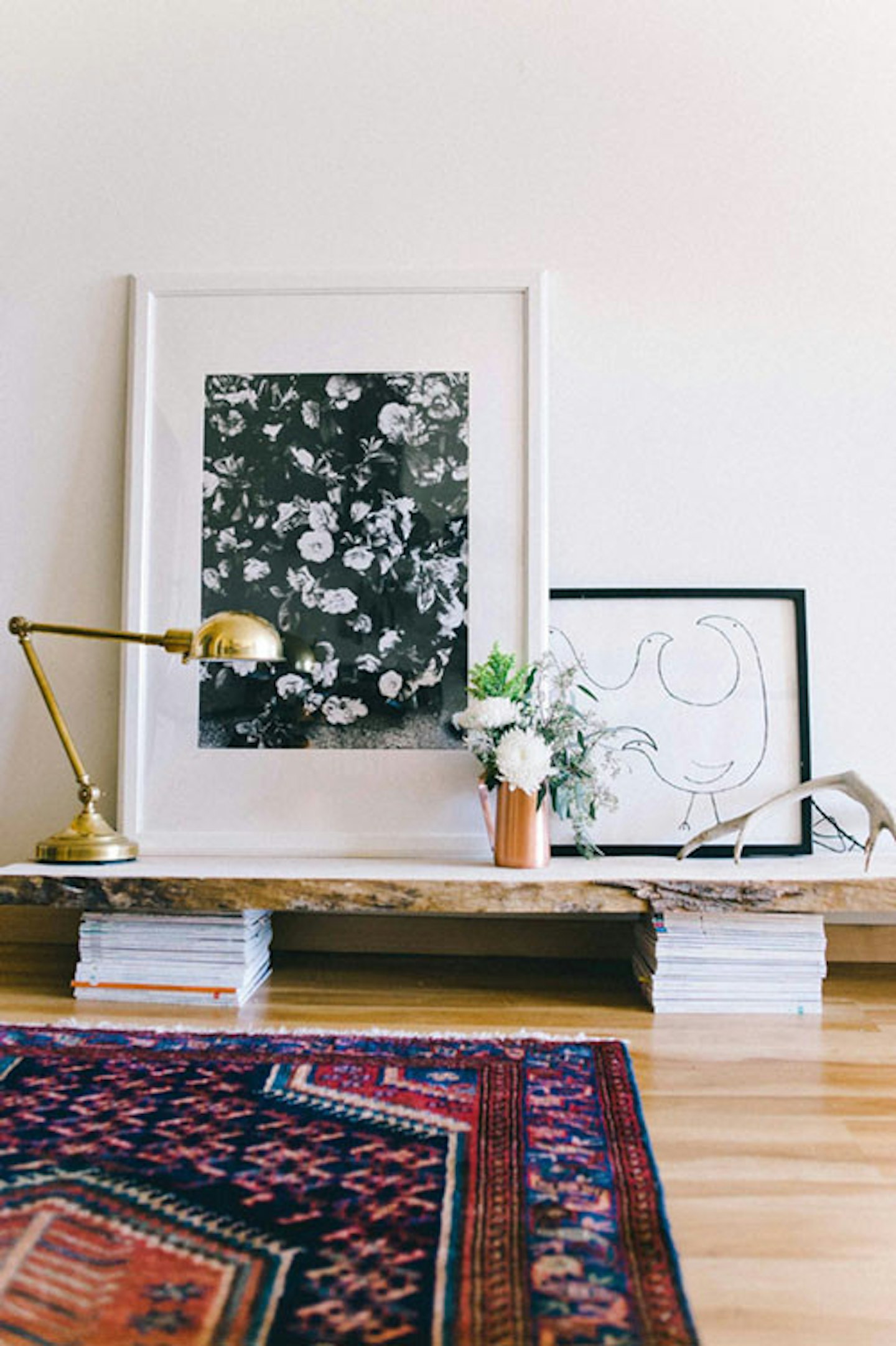 Loads of old mags you can't bear to part with? Find some reclaimed wood on Gumtree and sit it on top. Probably free, definitely cool (might need cleaning).
Get A Picture Ledge = One Thing To Hang, A Lot Of Things To Put Up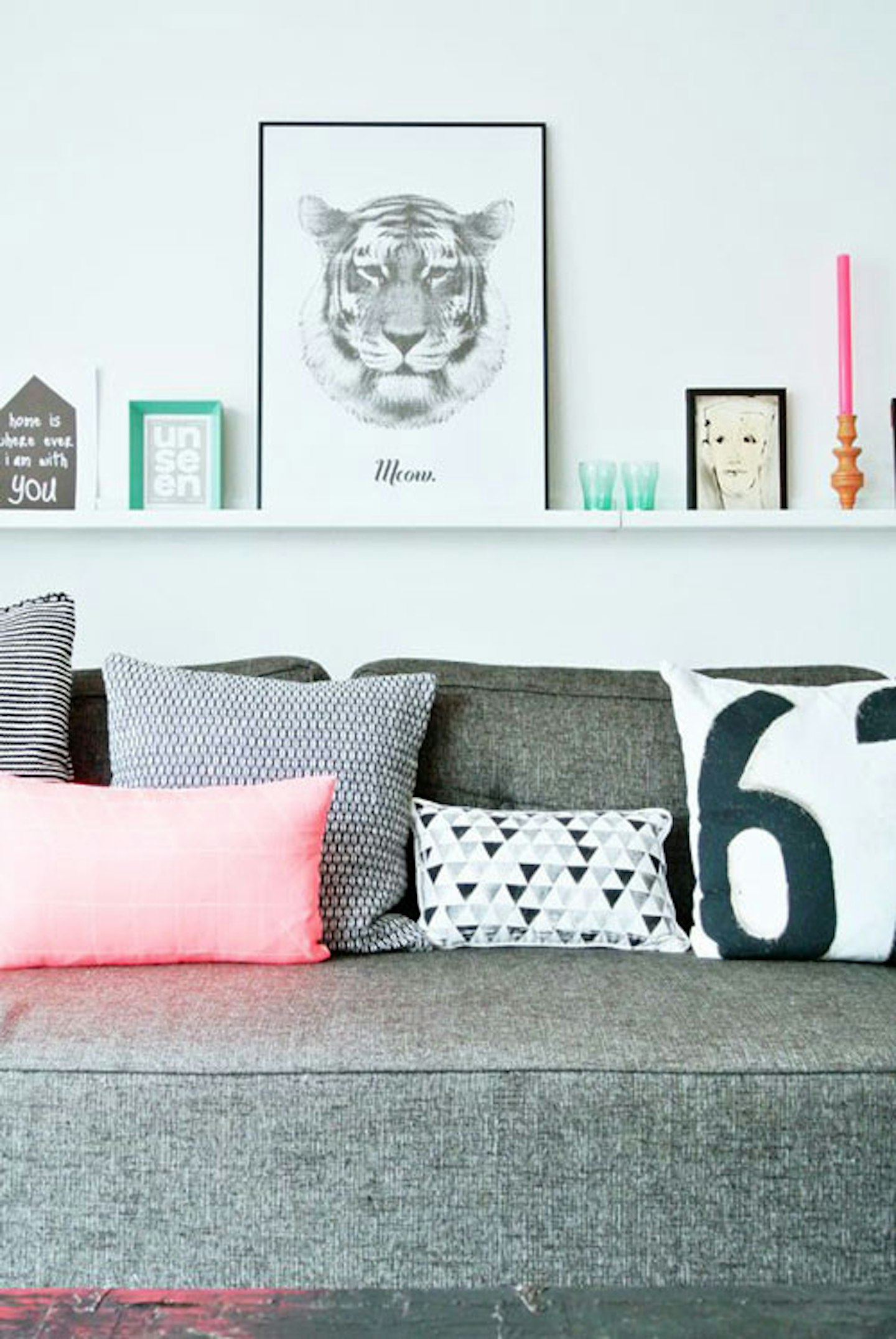 One of the most genius inventions EVER: the IKEA picture ledge. So cheap and looks so so good. Plus being able to put up 8 pictures whilst only hanging one thing? Winner.
Source: My Attic
For more expert advice on how to decorate your home, inspiration, storage hacks, or stylish cookware visit our sister site A Modern Kitchen, a destination for homeowners and renters looking for a solution to their kitchen problems. Whether you're looking for advice on how to save money on appliances or the latest models to buy.
Pick A Few Things For Your Surfaces And Keep It Tidy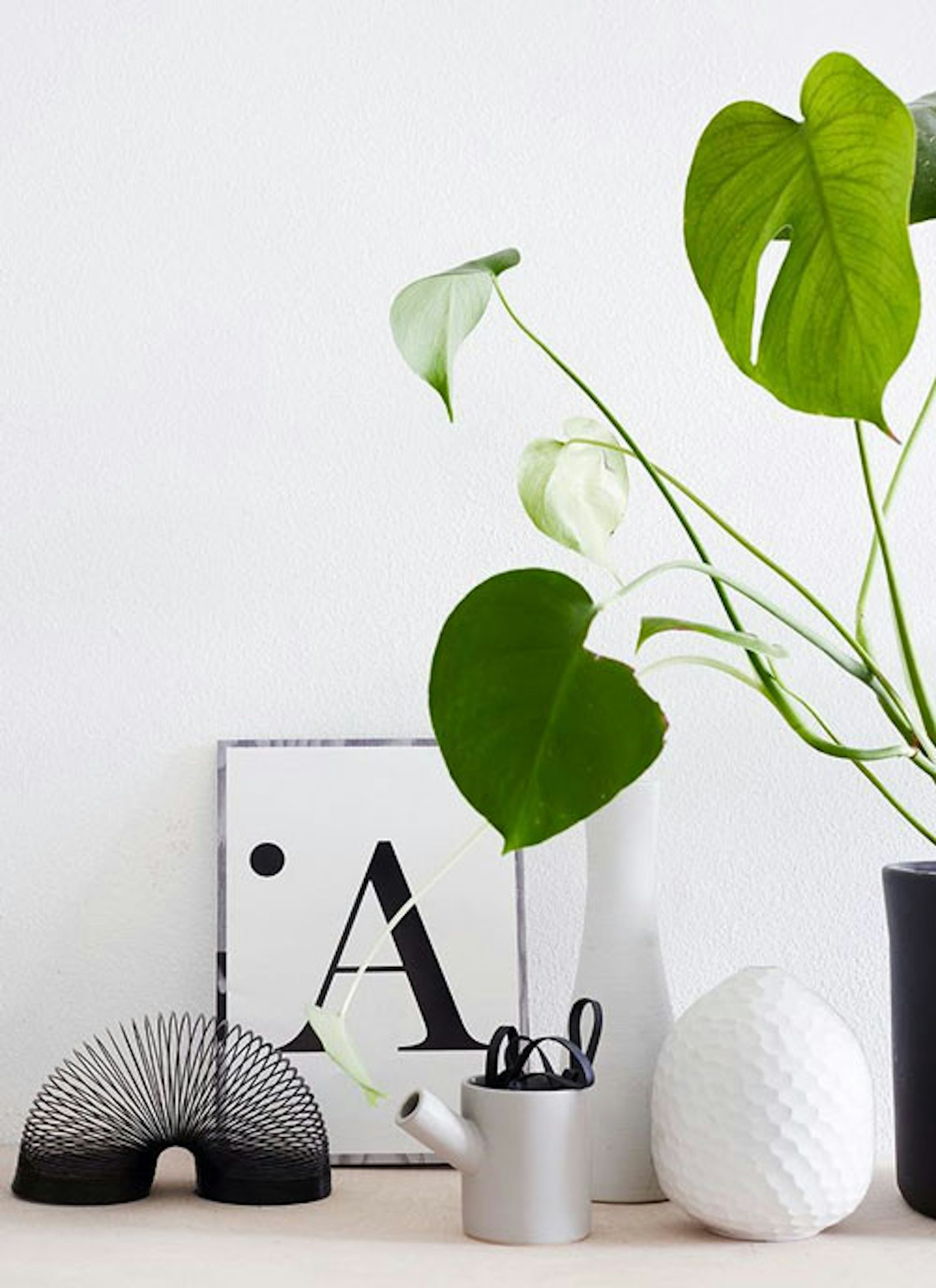 Try and keep your surfaces tidy and just display a few favourite things. A pretty tray will help conatin those 863746 hair pins you keep finding, and the odd ketchup sachet.
Source: Weekday Carnival
Find Places To Put All Your Shit And Make It Pretty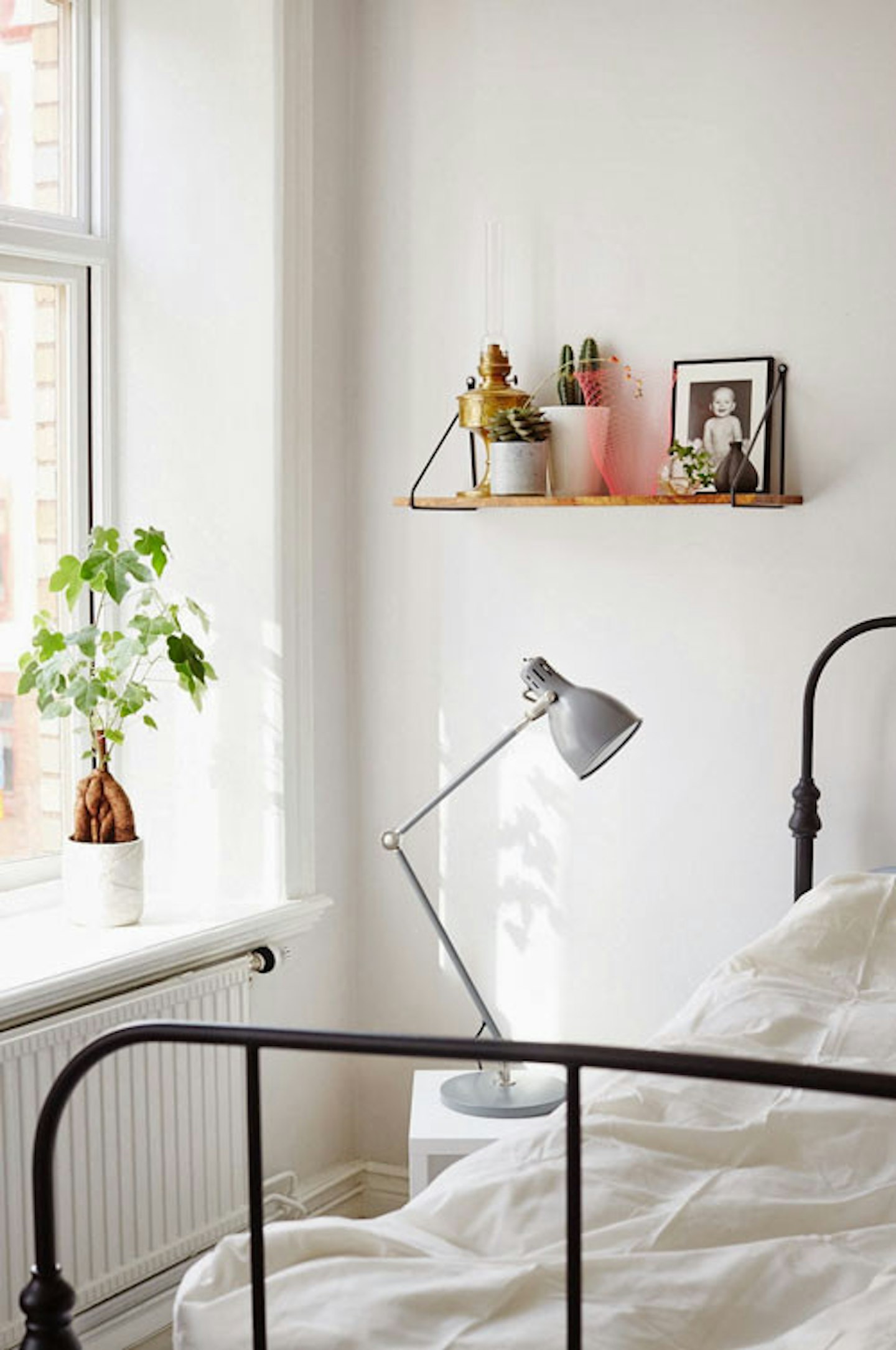 If you've got an overflow of 'favourite things', get a wee shelf. These ones from Urban Outfitters are winners.
Source: Sara Landstedt
Paint Small Parts Of Your Crappy Furniture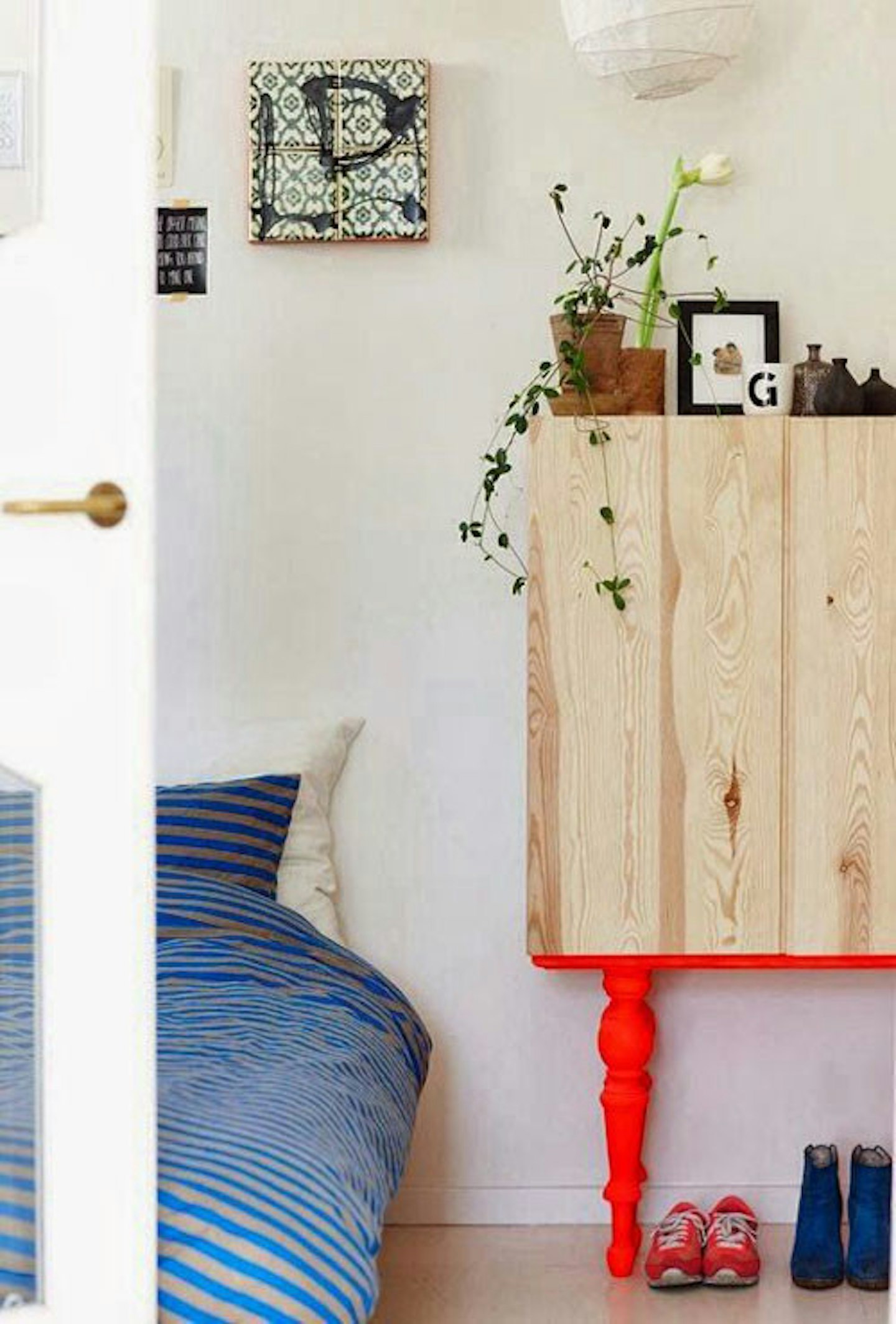 Crap bit of furniture you've lugged from flat to flat? Try Pinterest's latest trend: 'half painting'. A tester pot will do the job, and only costs £1.59.
Source: Meyer Lavigne
If You Can't Hang, Lean.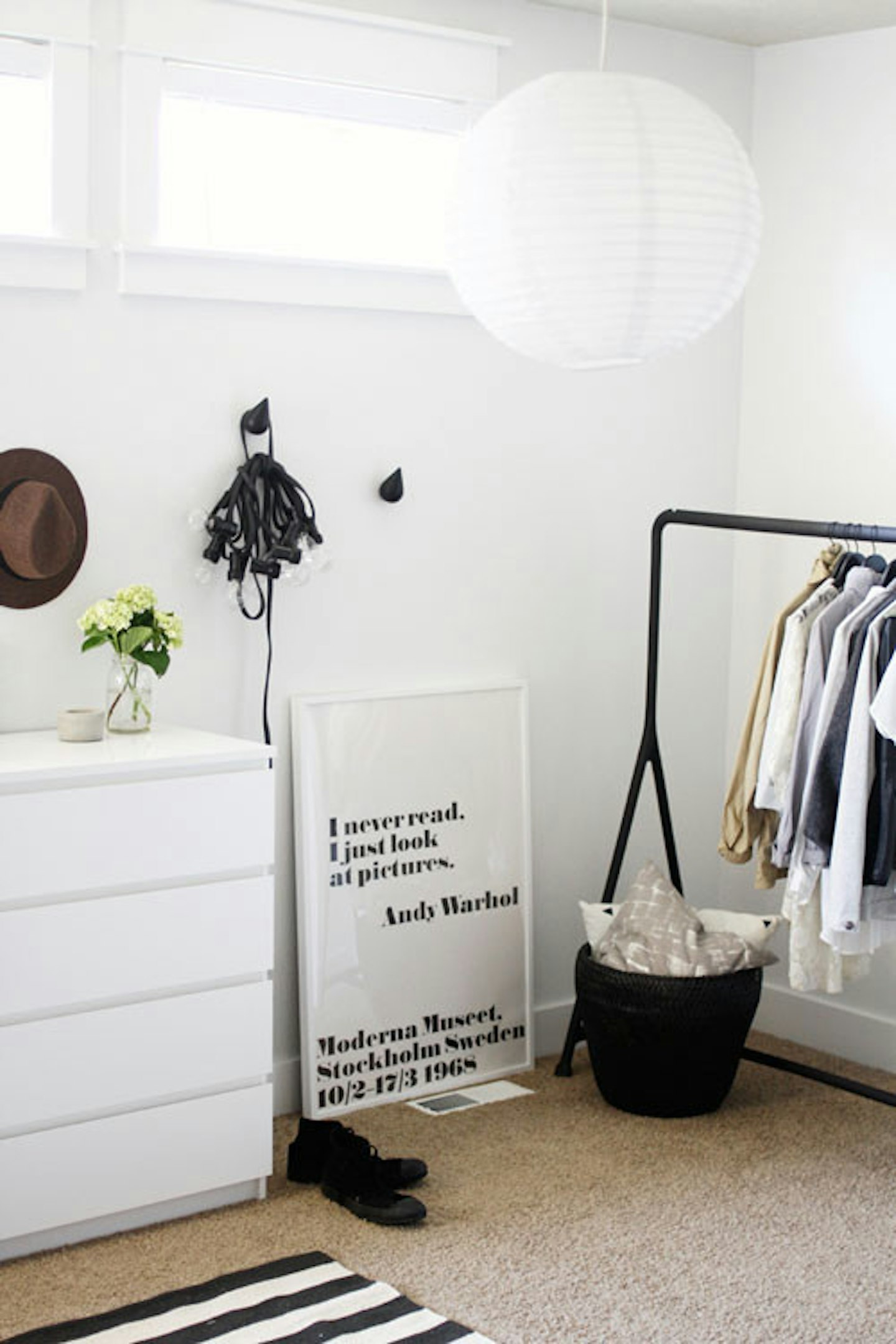 If your landlord's really strict, leaning your pictures on the floor gives a NY loft feel to your Clapton studio. These frames from Habitat are ace, and cheap, and massive.
Source: A Merry Mishap
If All Else Fails, Bunting.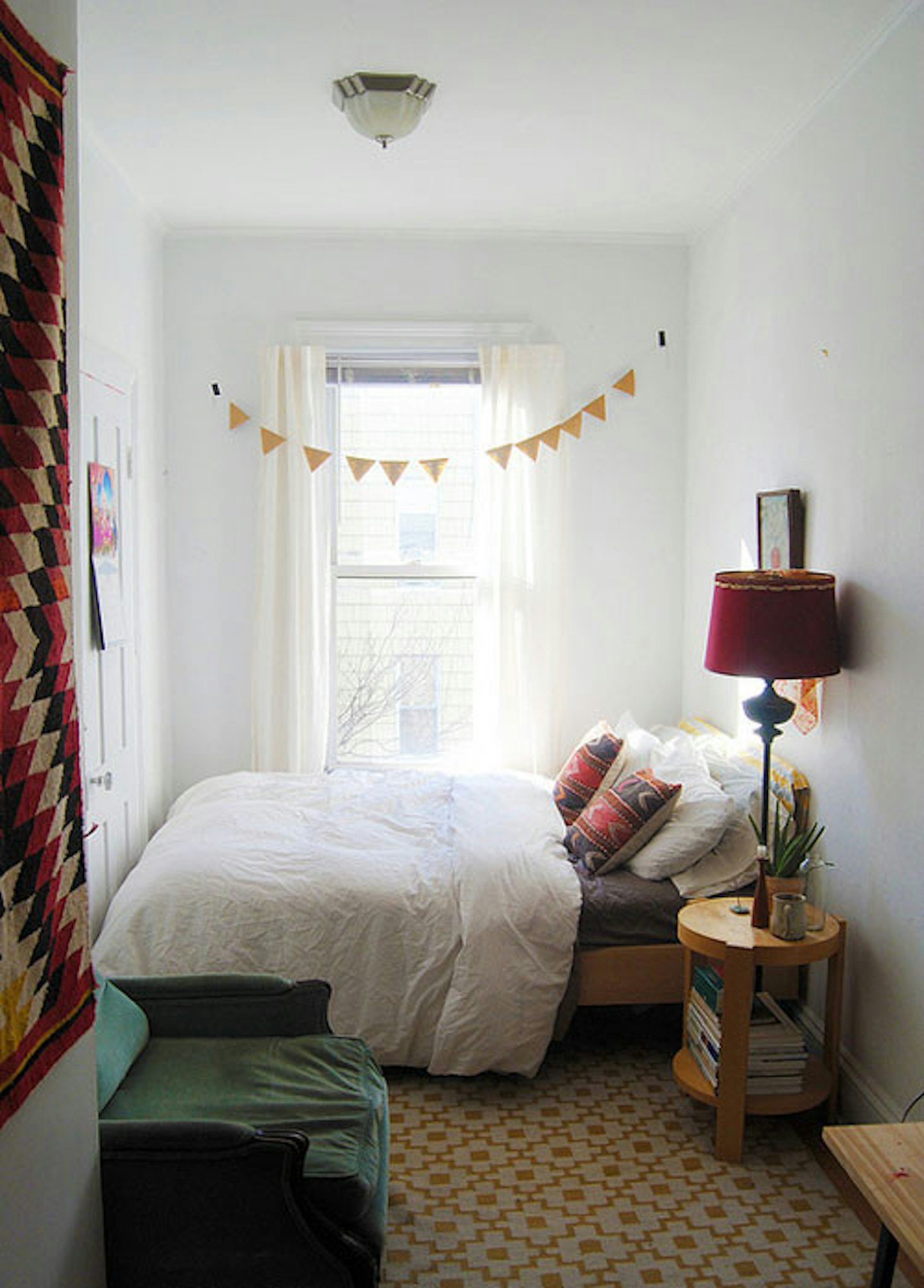 That set of bunting your friend made you and you LOVED... It's definitely still where you opened it right? Hang it up right this second, even if it's just with some tape (see above). If your friends aren't as awesome as mine, Etsy is plagued with bunting.
Source: Really Super via Flickr
This article originally appeared on The Debrief.