Fallen out of love with your go-to pair of black skinny jeans? You're in luck - from retro fits to effortlessly distressed finishes, there's plenty to like about this season's denim offering.
Cropped flares
Yes, you read that right. 'Cropped' and 'flares' might be two of the most terrifying style descriptors, well, ever, but somehow they've been brought together this season to create a denim shape that feels both retro and modern, and very wearable indeed. Ease yourself in with the 'Lou' jeans from fashion editor favourite MiH (amazing with ankle boots or simple mid-block heels) before graduating to Ellery's ever-so Seventies ruffled styles.
Patchwork
As with the vast majority of this season's street style trends, we have Parisian it-label Vetements to thank for the resurgence of patchwork denim. Each pair of the brand's cult jeans (which come in a nonchalant straight leg fit) is totally unique, made by stitching two together two pairs of carefully sourced vintage jeans. The result is a subtly patchworked effect, marrying together two slightly different stonewashes: look out for the detailing on the seat (A/W'16's detail shot of choice for any blogger worth their Instagram following...)
High rise, straight leg
Call it a by-product of our ongoing, nostalgia-fuelled obsession with all things Nineties (the same fixation that's had you bulk-buying chokers, wearing brown 'Rachel Green' lipstick and looking into getting tickets for All Saints' reunion shows), but one of spring's most ubiquitous - and crucially, most wearable - denim trends is the humble straight leg style. Sitting high on the waist, it's a more flattering relation to the Nineties classic. If you want to go all out, try Levi's much-hyped 'Wedgie' style, so named for their tighter, more flattering cut.
Distressed denim
The more distressed, the better - ripped, frayed and barely holding itself together, denim has come over all angsty for spring, and the high street is firmly on board (good news for those of us who might raise an eyebrow at the thought of parting with serious cash for jeans that look like they've lived a very hard life). Just be prepared for the inevitable 'You've got a hole in your jeans, love' and 'Did you mean to buy them like that?' comments when you next meet up with your parents...
Frayed hems
Here's another example of the Vetements effect. Each pair of the brand's coveted jeans boasts a stepped hem with a raw, frayed finish, making neat or turned-up hems a no-go. Strictly speaking, the frayed edge has been kicking around for a couple of seasons, thanks largely to Brit label Marques'Almeida, but there's never been a better time to get in on the trend. And if you're handy with a pair of scissors, it's definitely a look you can DIY - the messier the better, right?
The throwback denim skirt
If last spring was all about the Seventies-style button down denim skirt, this year's version is one that every millenial will remember all too well. We're talking about the Nineties and Noughties cut-off skirt here - the one you probably wore with footless tights and flat ballet pumps. Thankfully, you don't have to wear it with the aforementioned combination of accessories this time around - instead, we're enjoying the newly fashion-forward Selena Gomez's take on the trend, as demonstrated on the front row of Louis Vuitton's A/W'16 show.
Dungarees
Yep, you guessed it - another Nineties style staple is making a comeback. Thanks to the Insta-genic likes of Alexa Chung, Kate Bosworth and blogger Chiara Ferragni, dungarees are having a major fashion moment. While classic stonewashed styles (just like the ones you probably wore the first time around) are still on trend, there's also the option to experiment with light ecru washes, retro button details and cropped or flared hems. Want more dungaree inspo? Check out our shopping edit.
Bonus trend: denim nails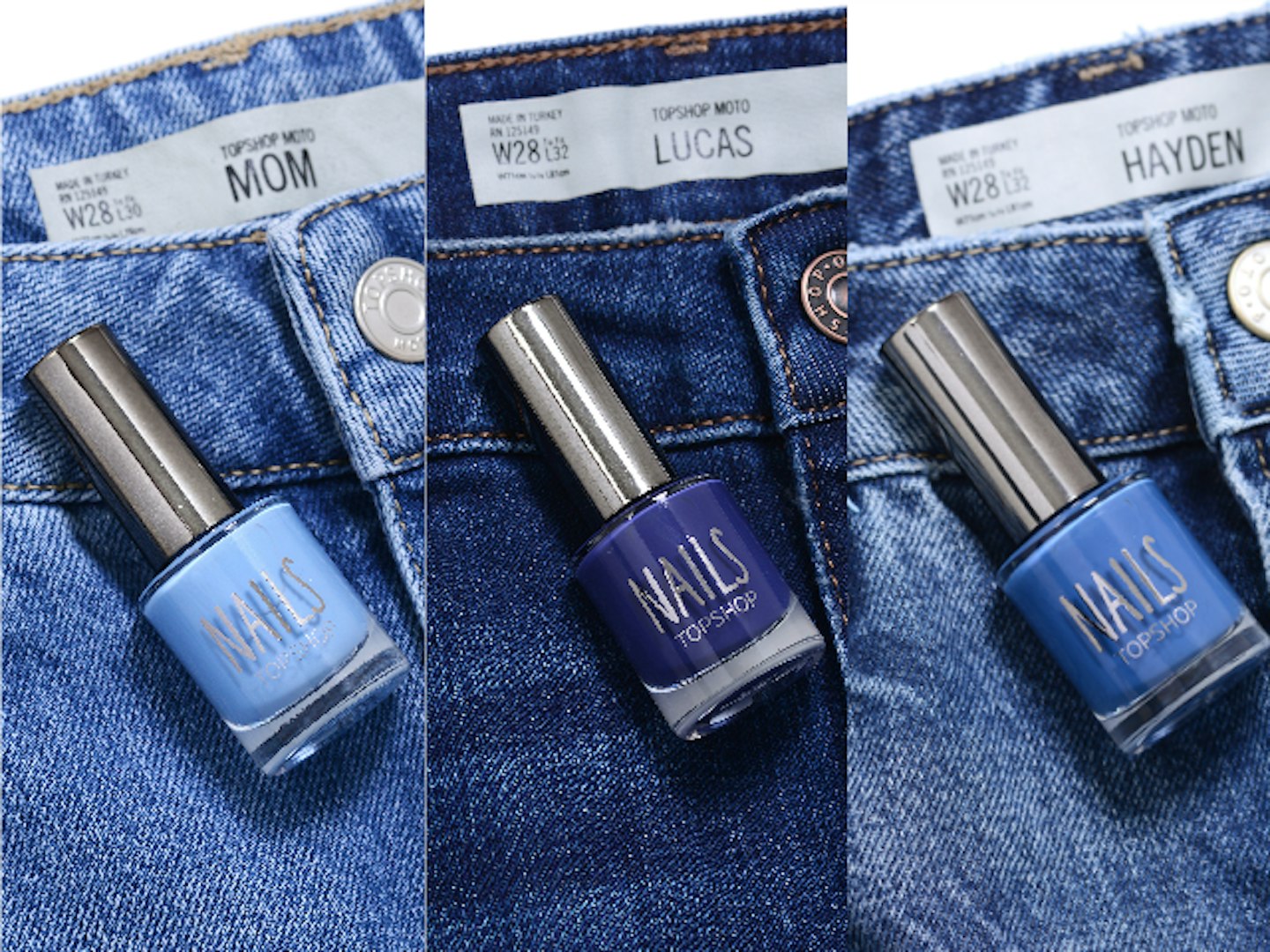 You've doubtless noticed (and 'aah-ed' over) the true blue denim hair trend that's been making waves on Instagram. But for those of us who are a little less, well, brave, there's now the option of a more temporary, but equally injeanius, beauty fix in the form of Topshop Beauty's Denim Nails collection. Each of the six shades of polish matches up to a particular stonewash and fit from the brand's ridiculously good denim range, from a petrol blue 'Jamie' polish to an ecru 'Joni.'
Shop the trends in the gallery below...
Distressed denim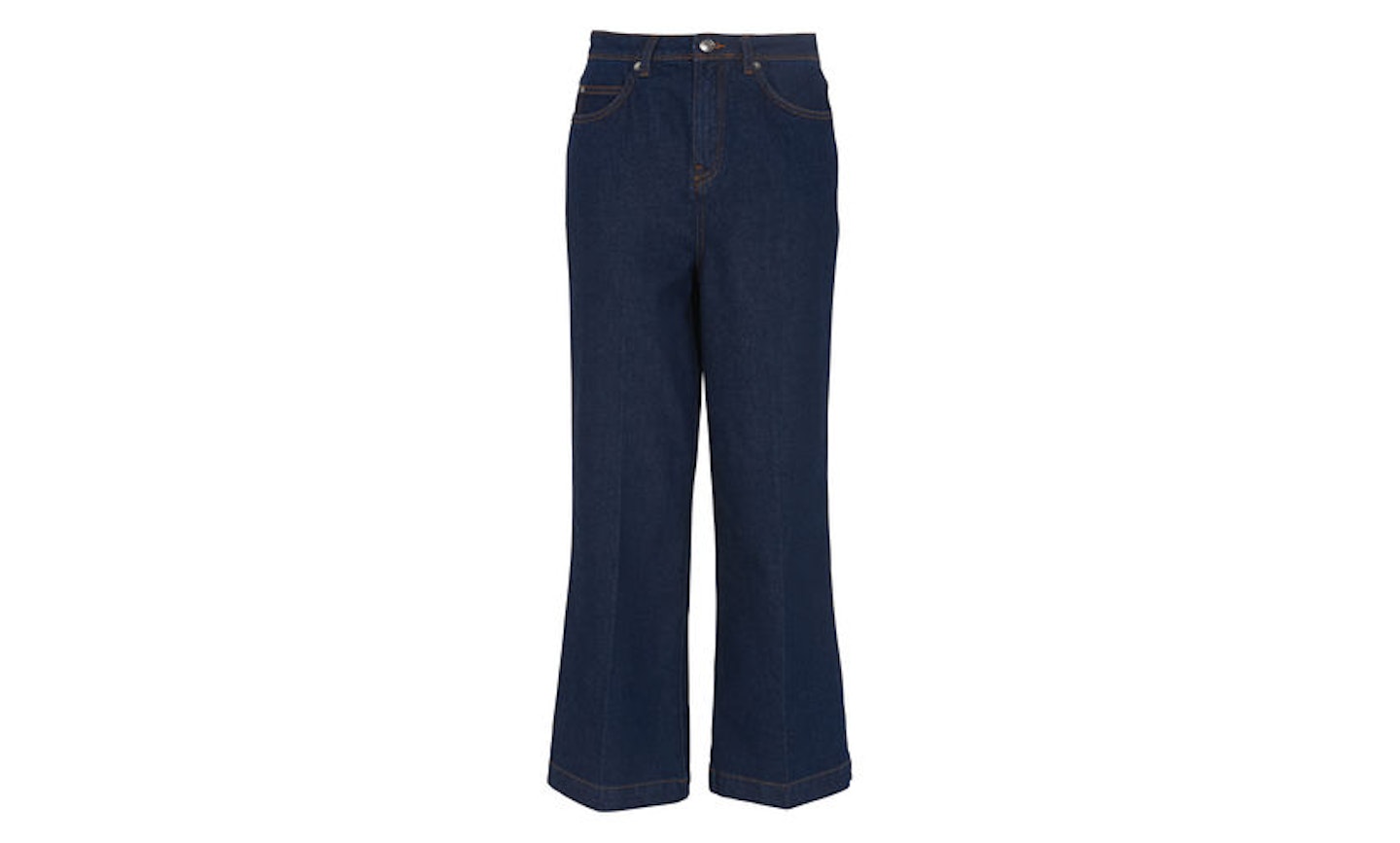 1 of 16
whistles wide leg jeans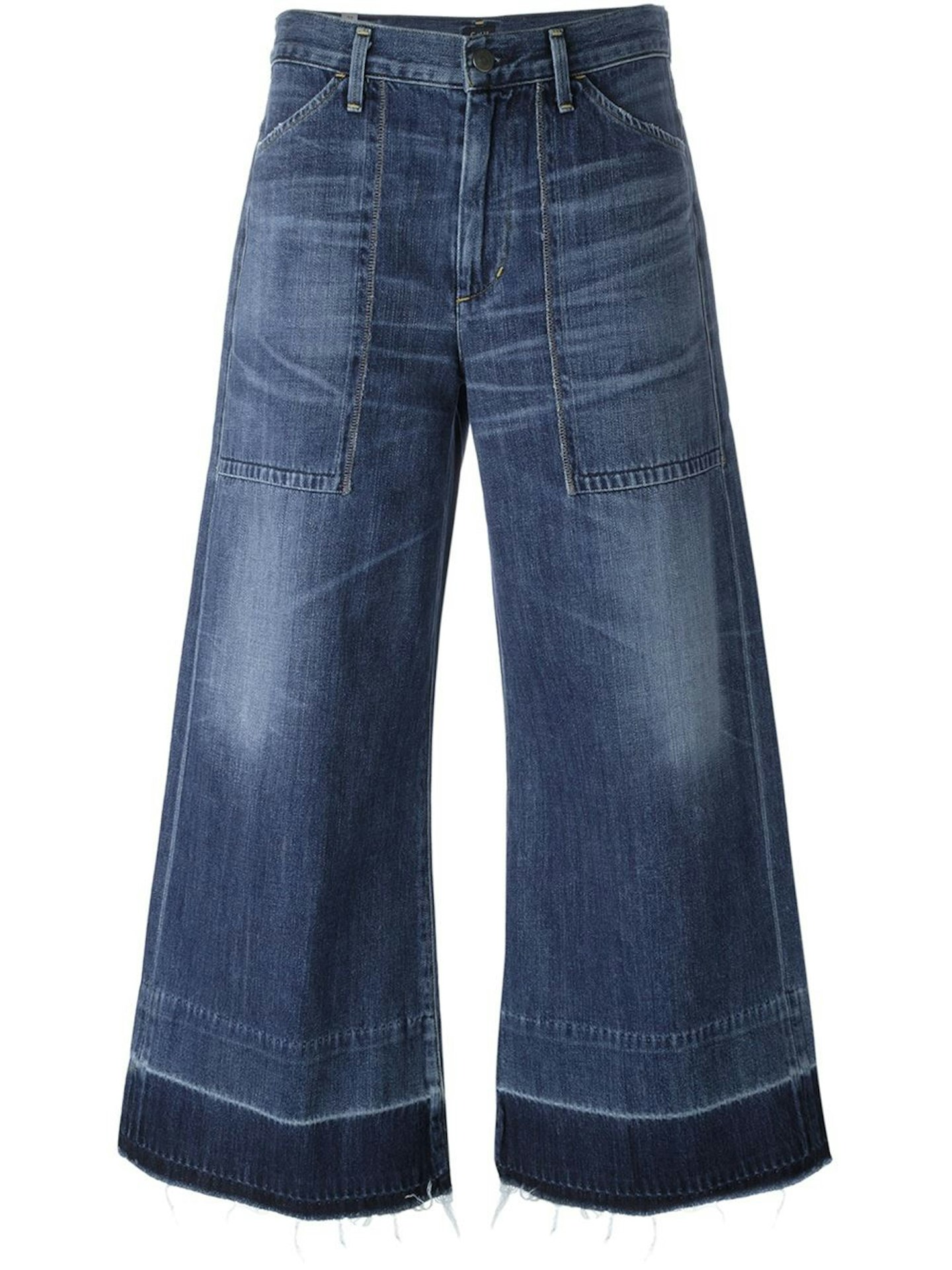 2 of 16
whistles wide leg jeans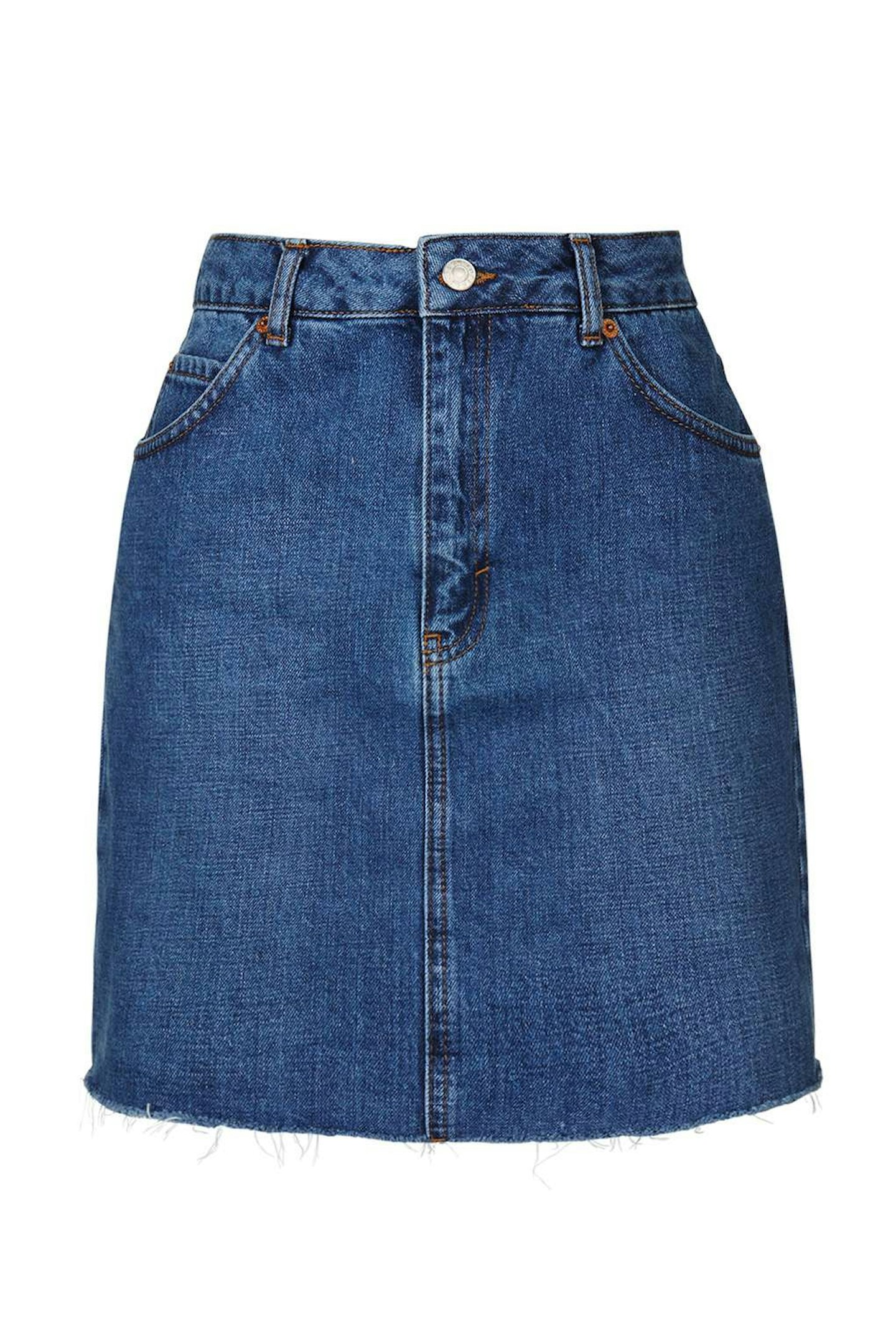 3 of 16
high waisted denim skirt topshop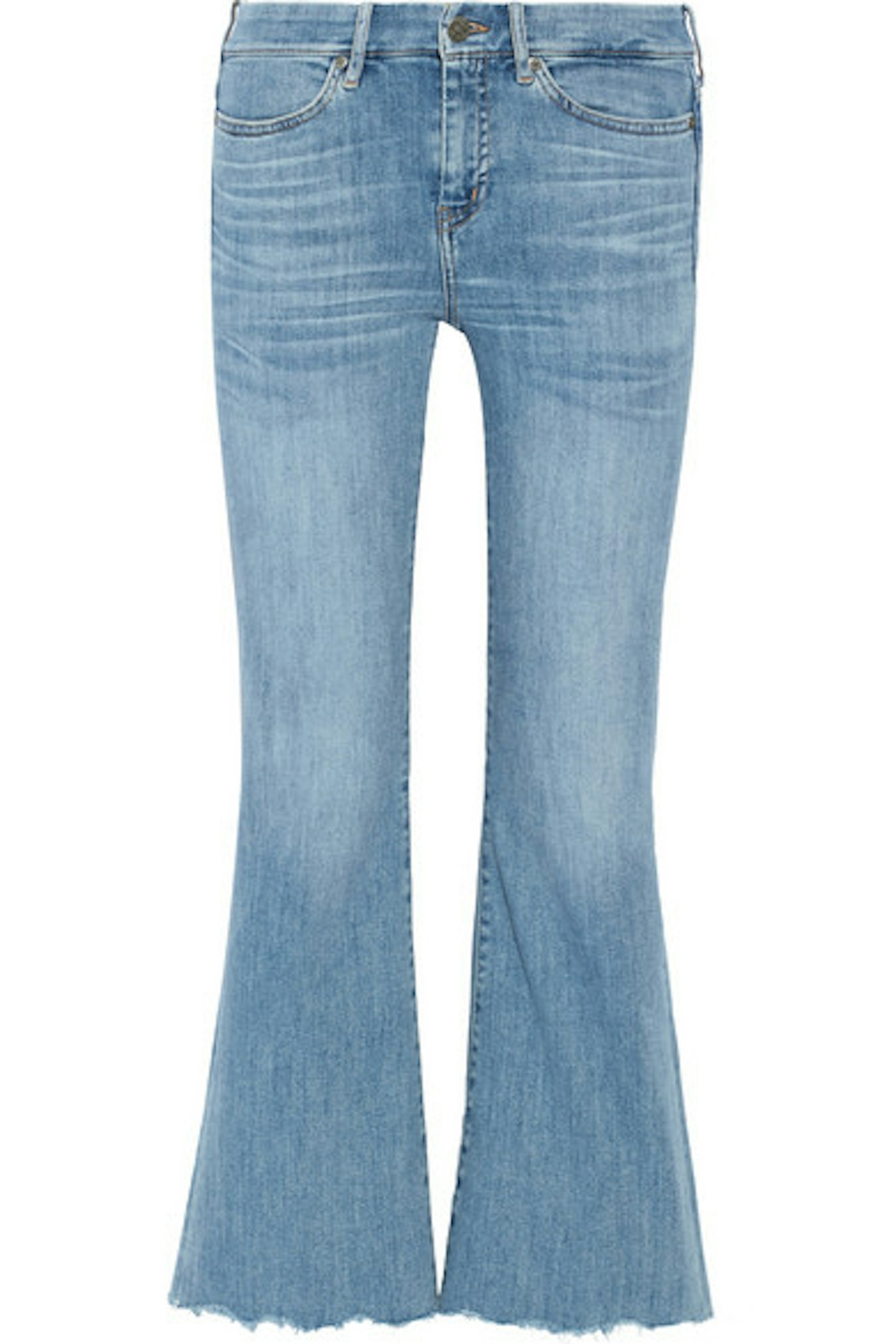 4 of 16
high raise flared jeans mih
Cropped high rise flared jeans, £225, MiH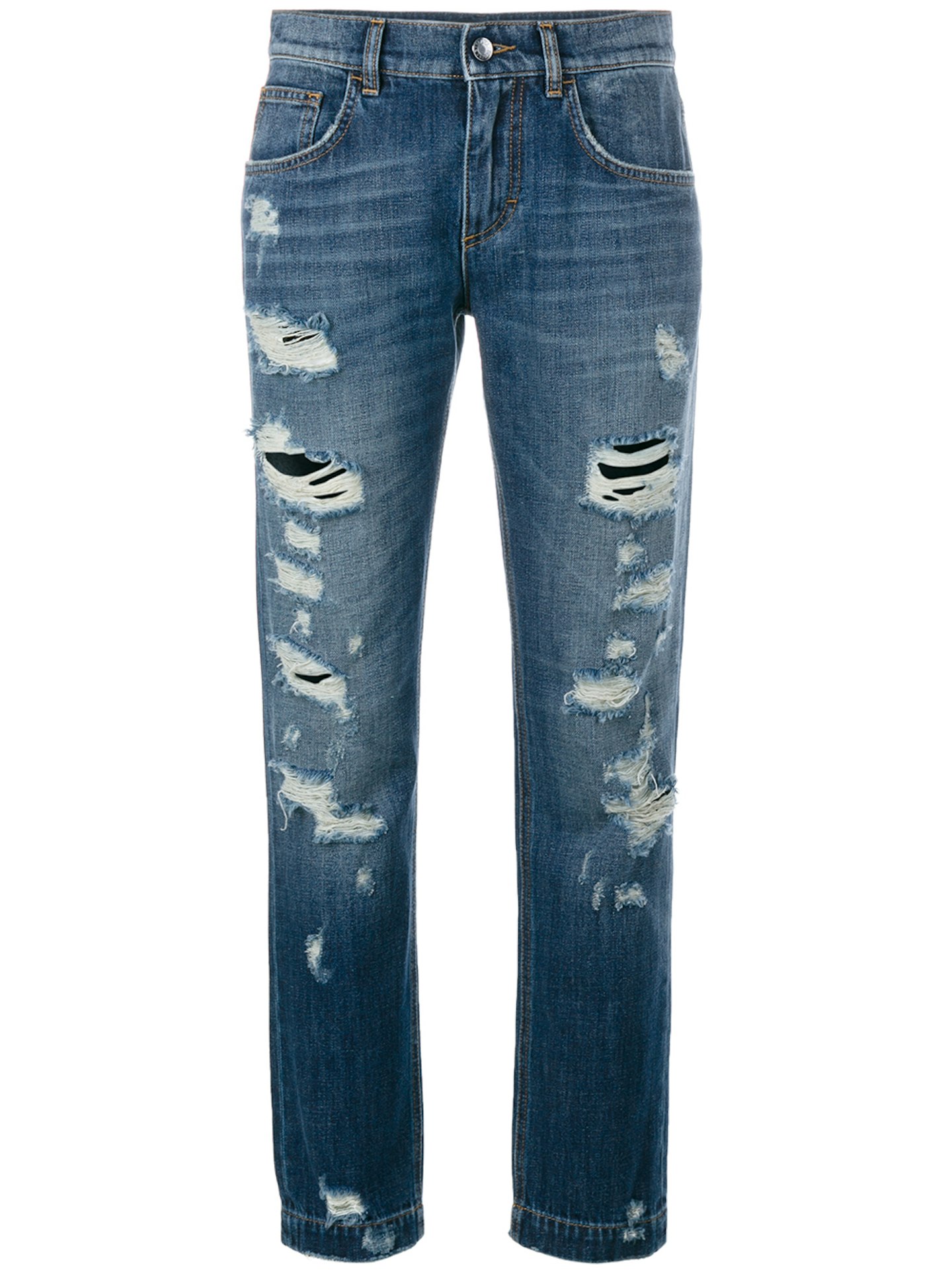 5 of 16
ripped boyfriend jeans dolce gabbana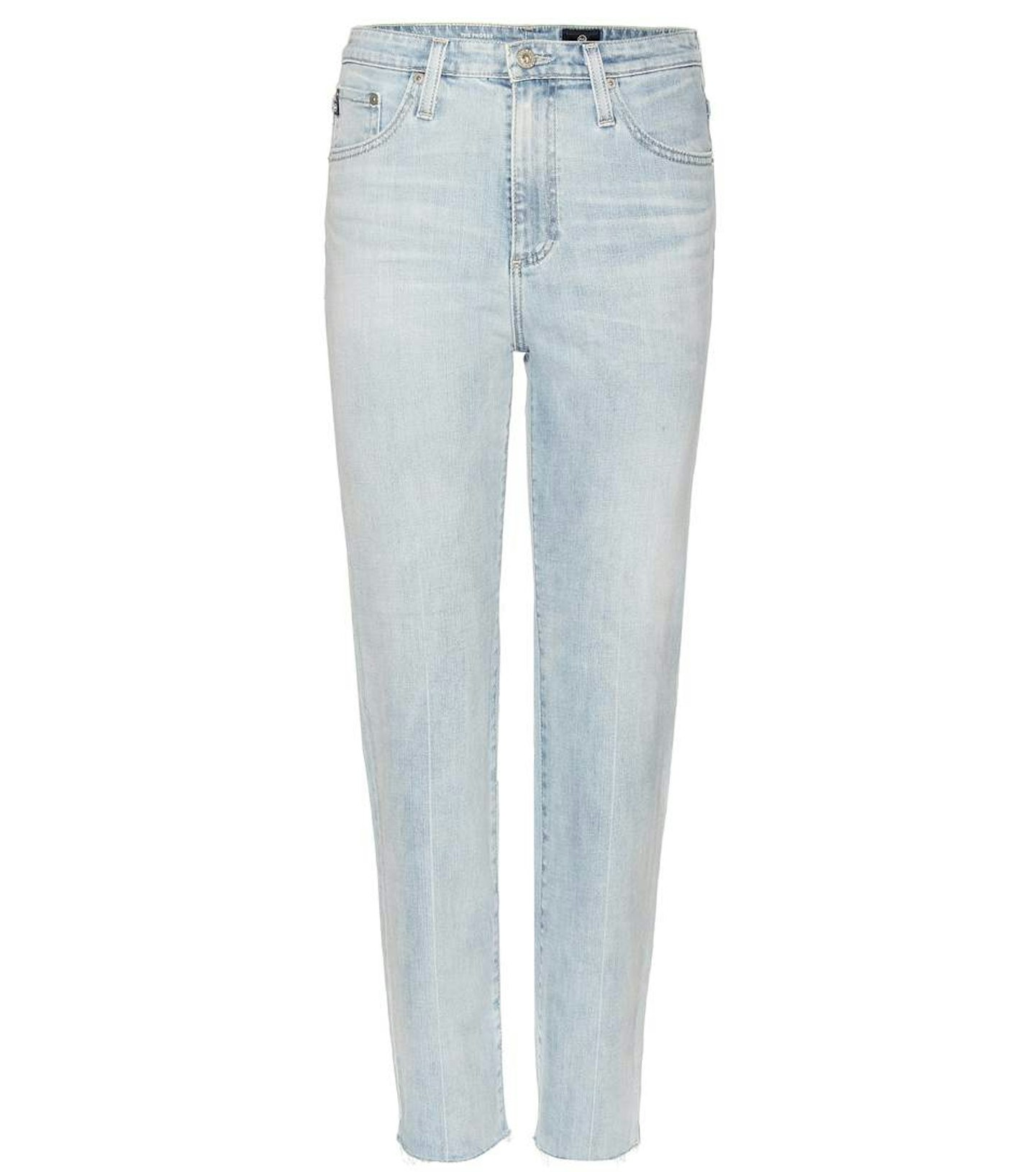 6 of 16
cropped jeans ag jeans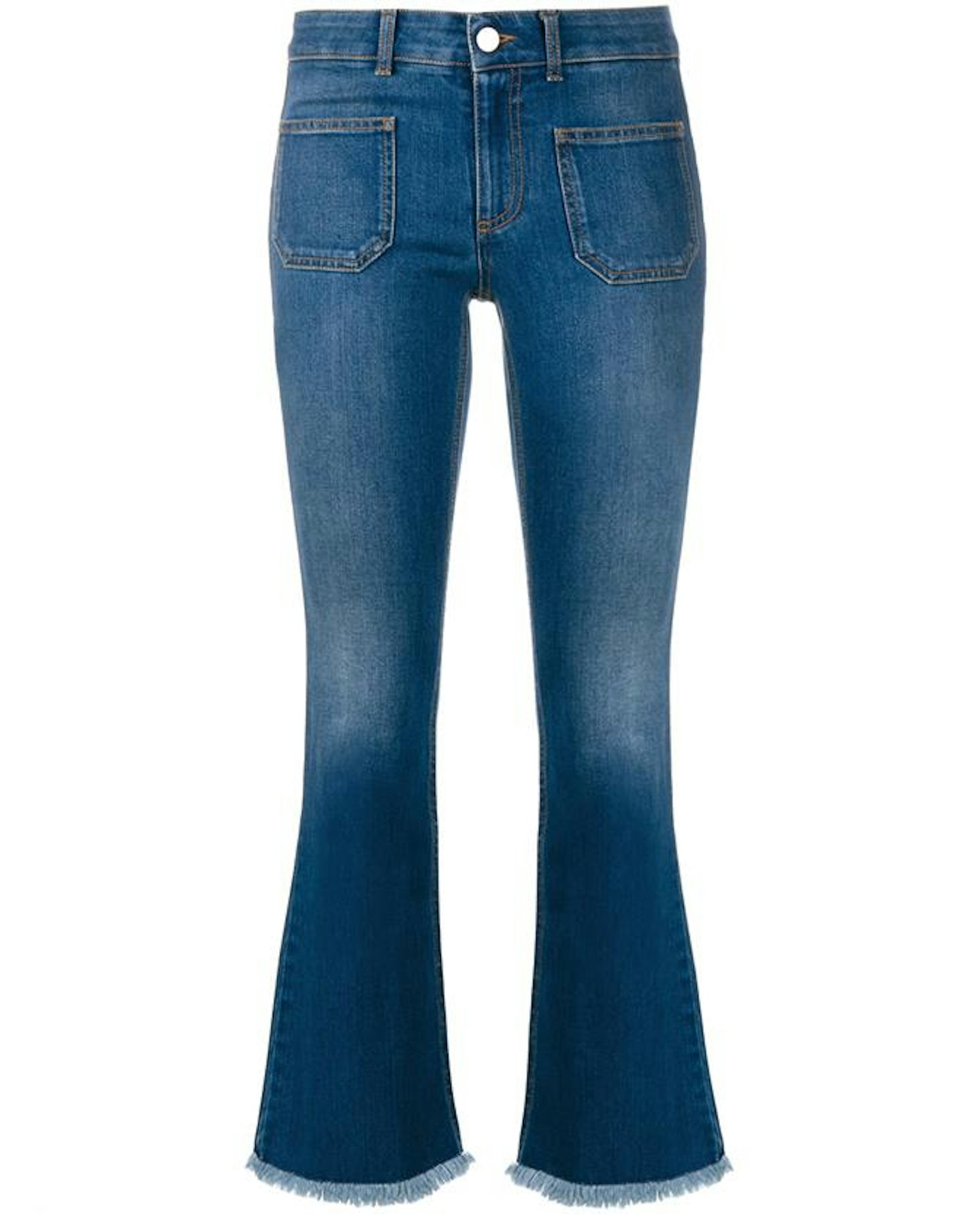 7 of 16
flared skinny kick jeans ag jeans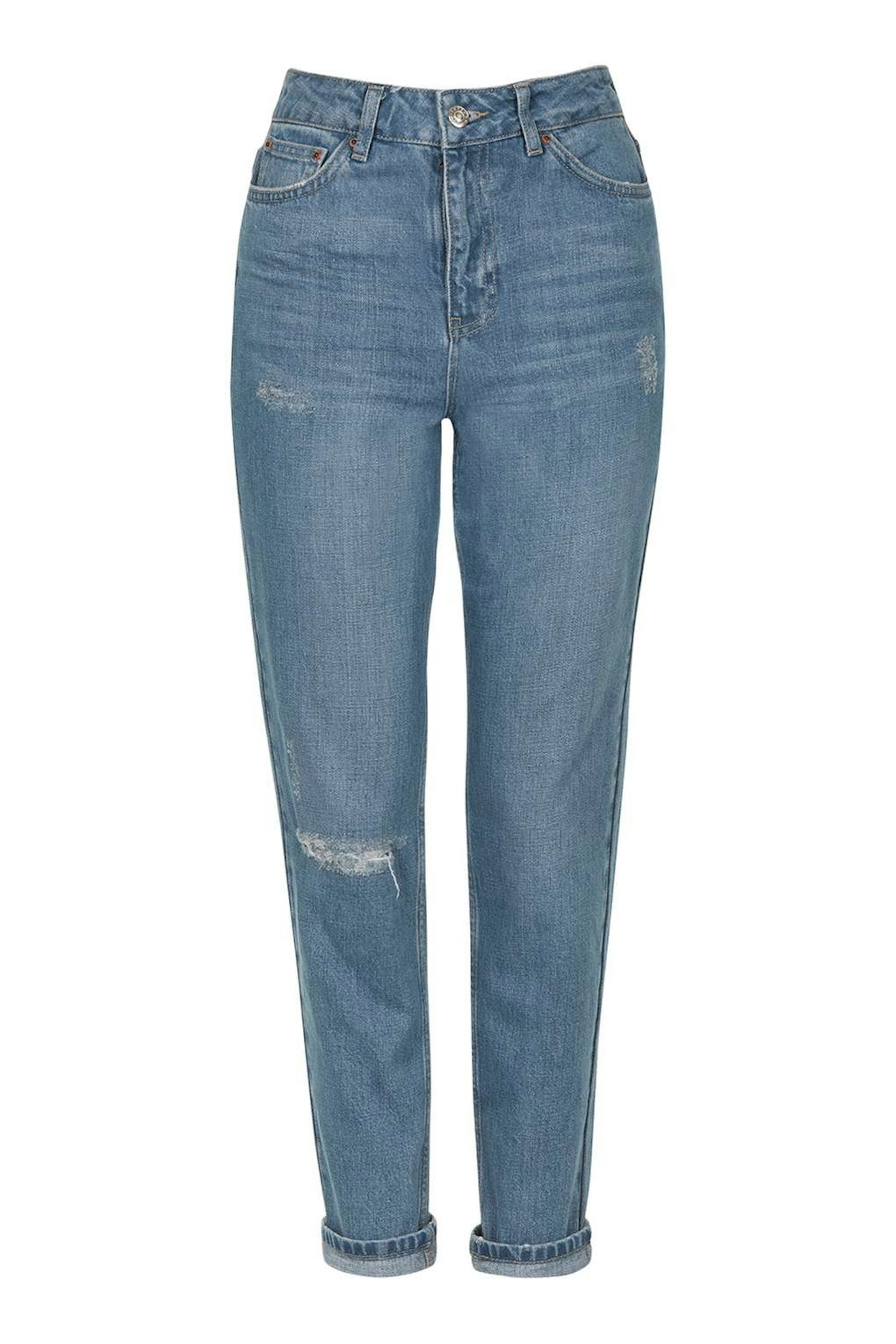 8 of 16
rip mom jeans topshop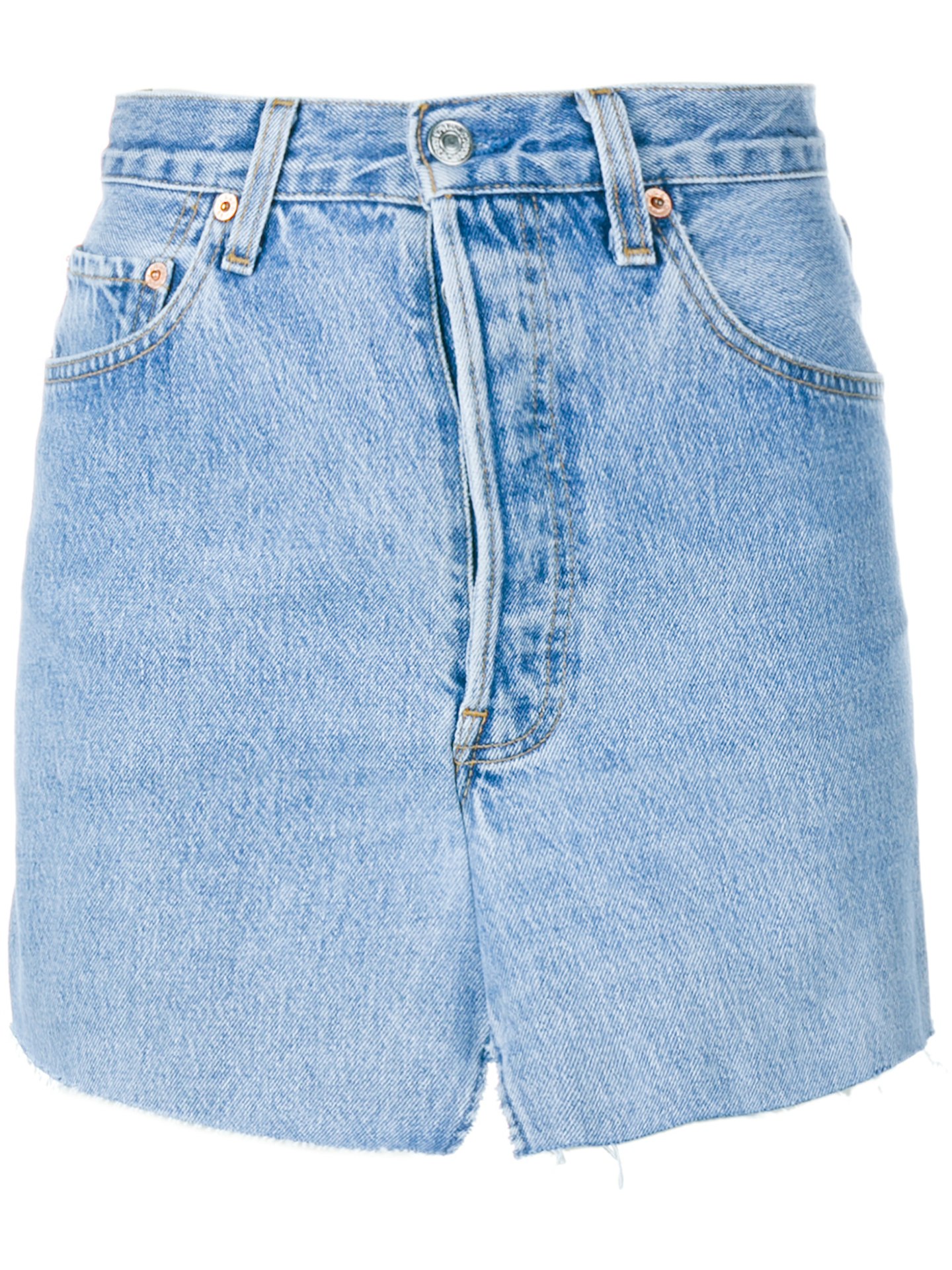 9 of 16
denim skirt vetements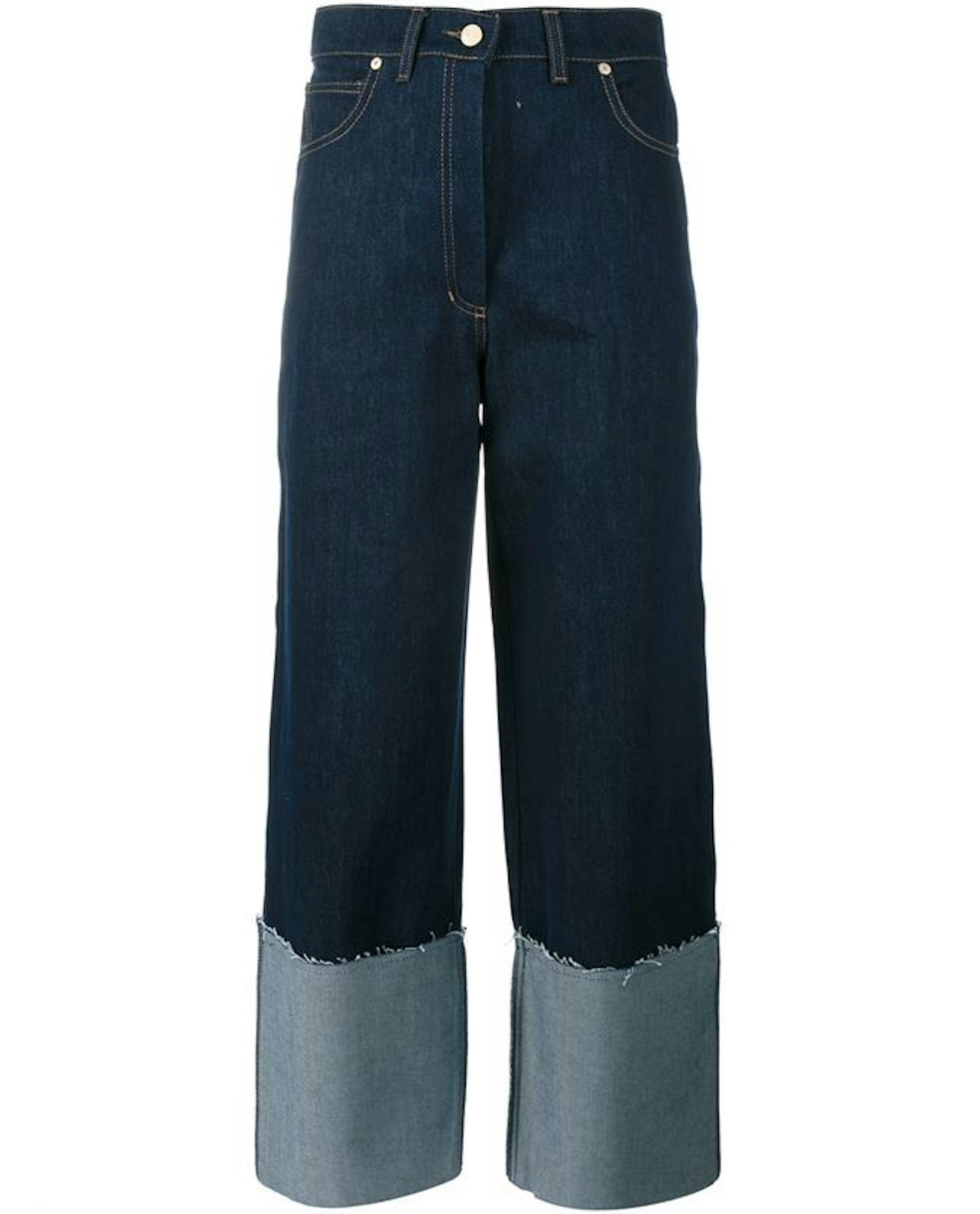 10 of 16
cuff jeans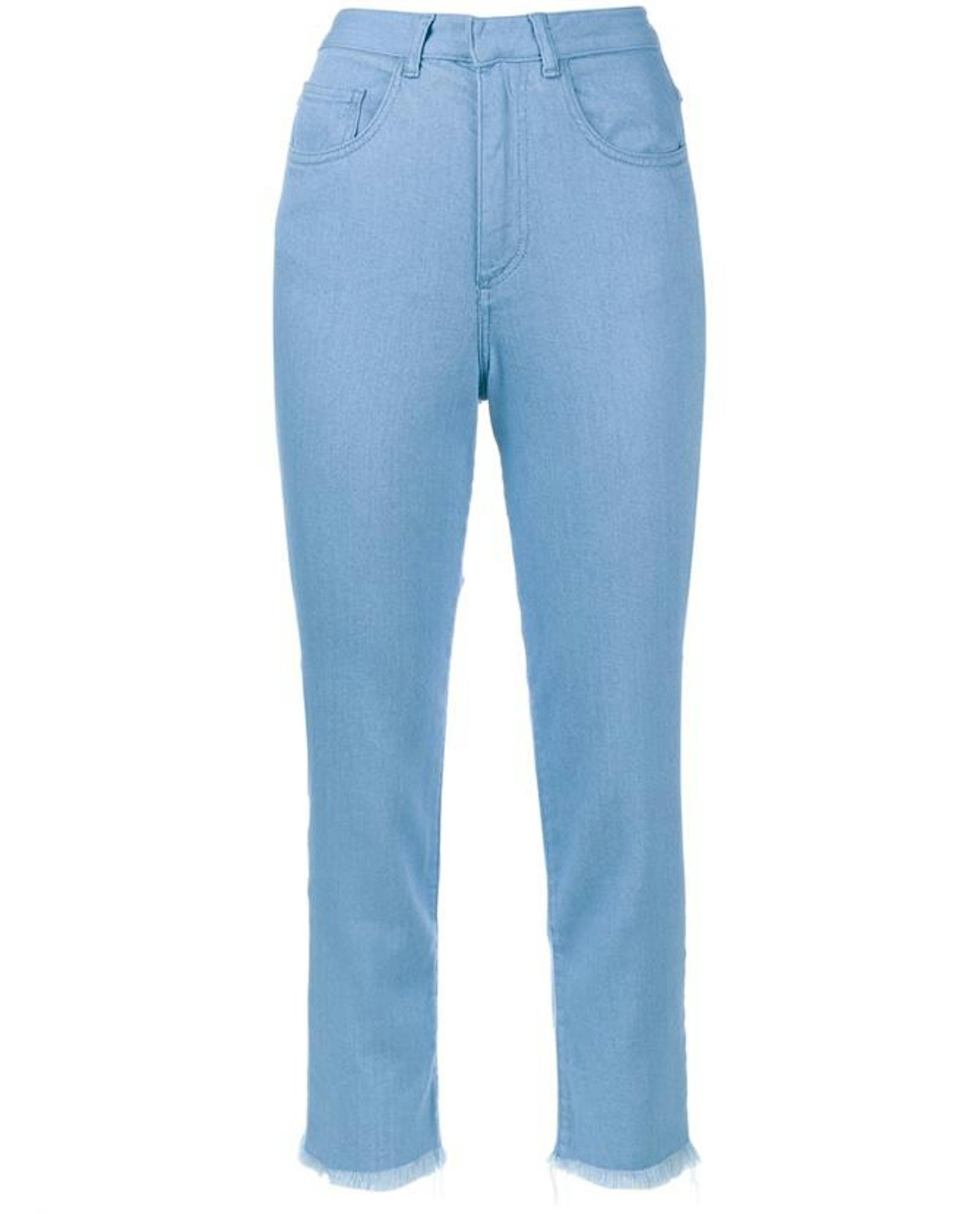 11 of 16
frayed hem jeans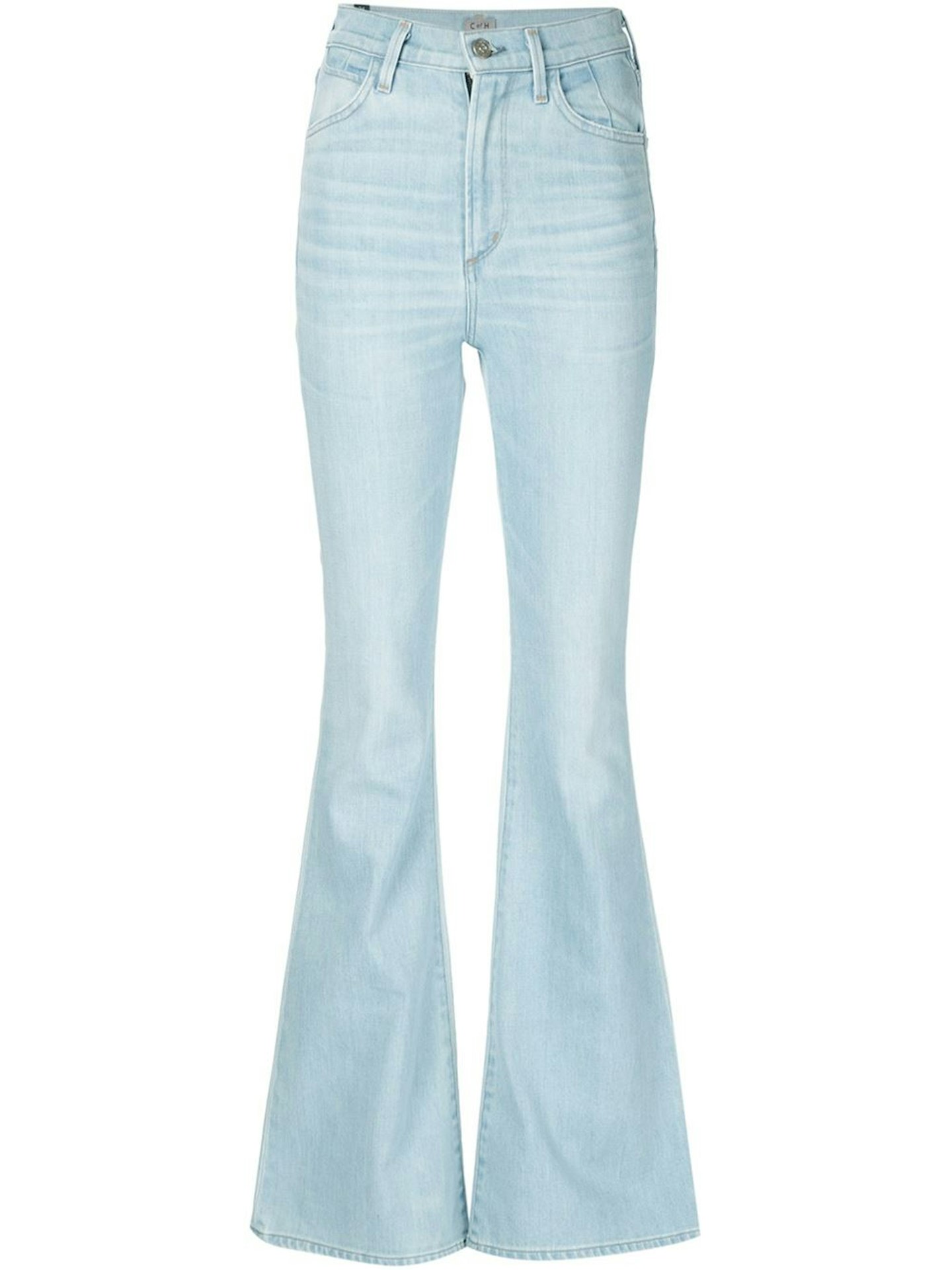 12 of 16
high waist flared jeans citizens of humanity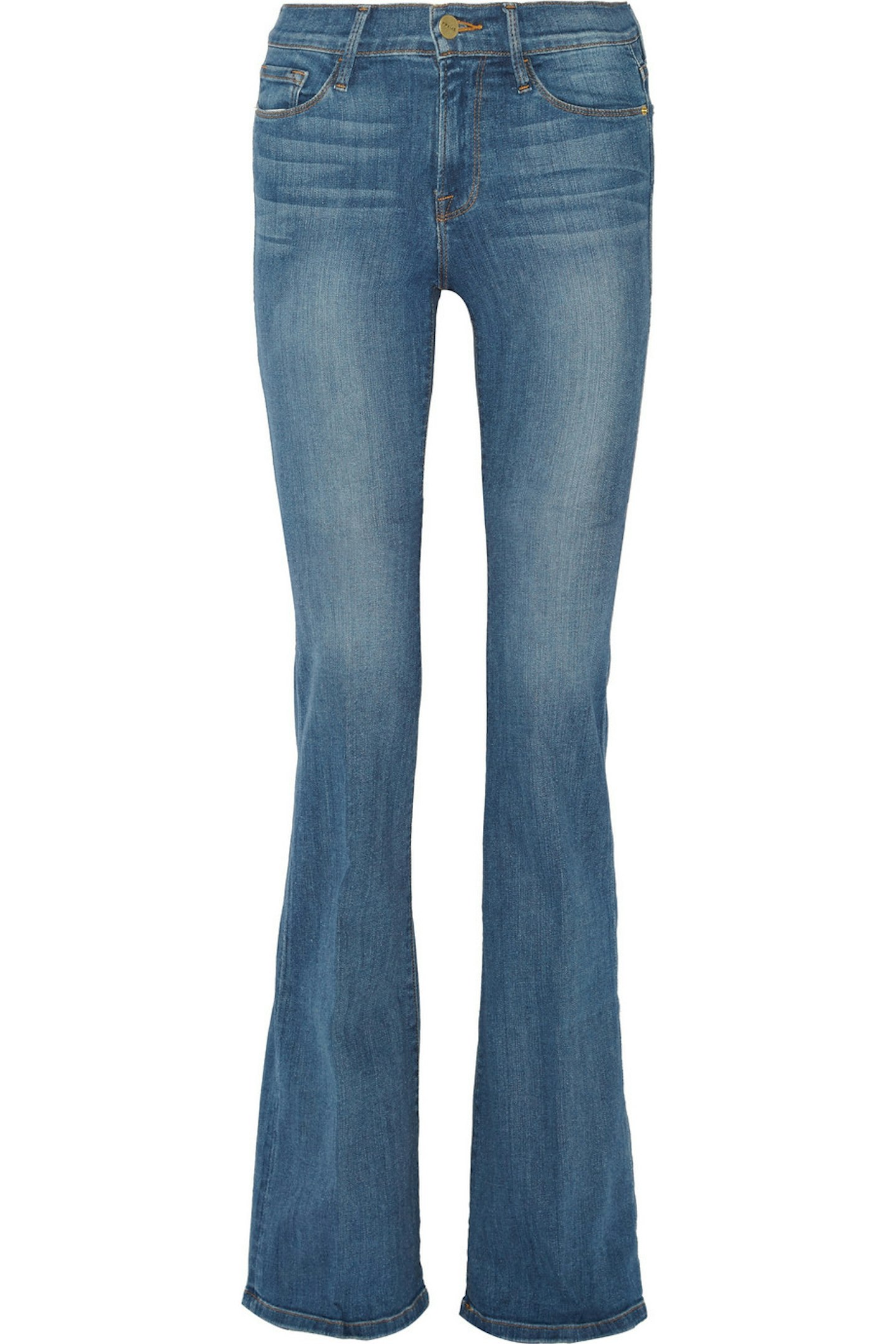 13 of 16
high waist flared jeans frame
14 of 16
Cropped distressed jeans current elliot
Cropped distressed flared jeans, £220, [Current/Elliot](Cropped distressed)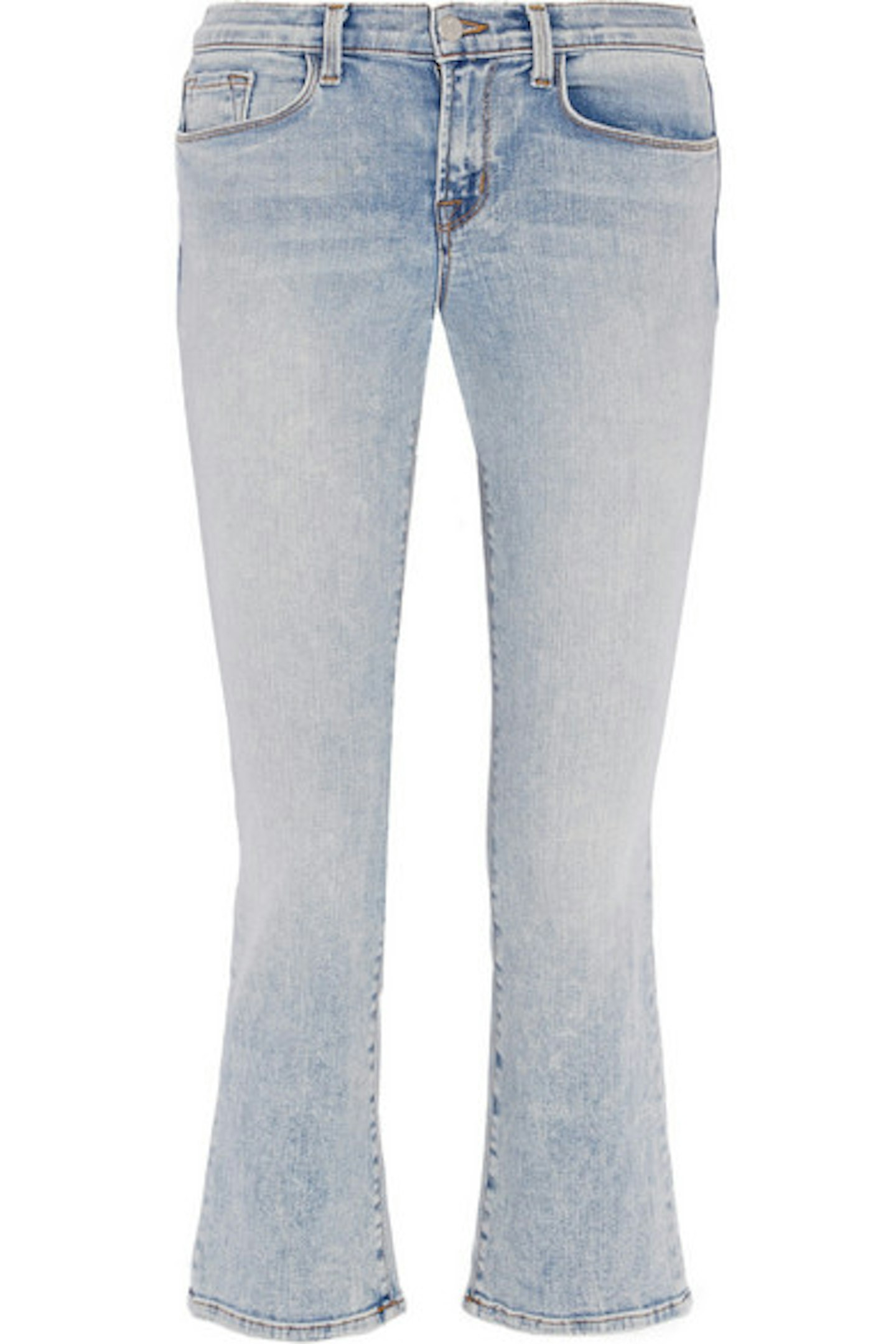 15 of 16
cropped mid rise boot cut jeans j brand
Cropped mid-rise boot cut jeans, £240, J Brand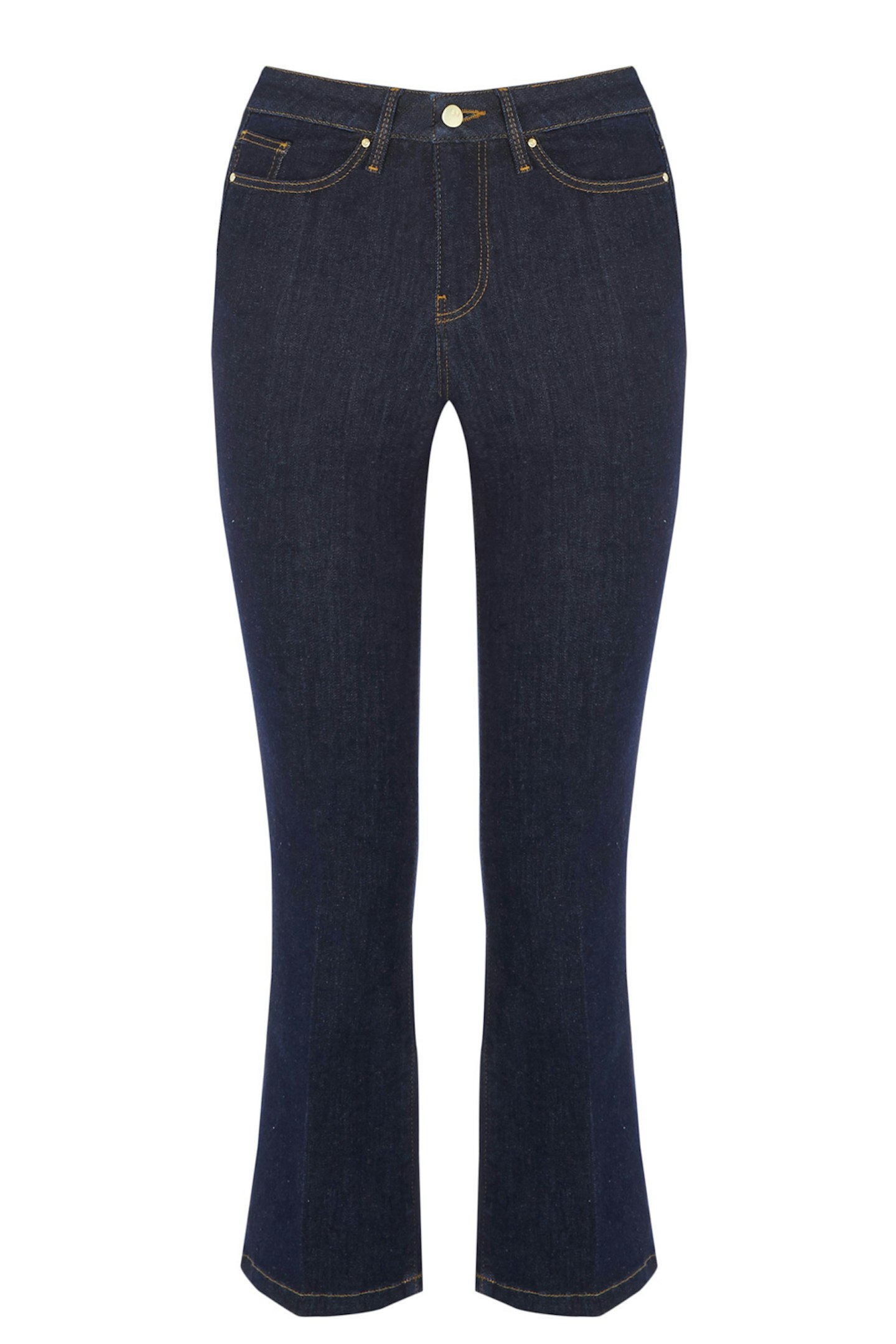 16 of 16
cropped kick flare jeans warehouse