There's no shortage of places to eat in Soho and there aren't enough nights to fit them all into. If you're looking for something tame and intimate (or if wine and a cheese board is your idea of a good Friday night) head to Blanchette on D'Ablay Street, where you'll find French wine, French tapas and plentiful French charm.
It's a Friday night and we can barely squeeze in the door. The bar is buzzing and jam-packed with ladies chattering over champagne saucers and sophisticated couples sharing carafes and cheese boards. We order a glass of champagne whilst we wait for our table so to camouflage into the crowd but before long we're summoned so we squeeze past the bar to where the space opens out into 10 or so tables.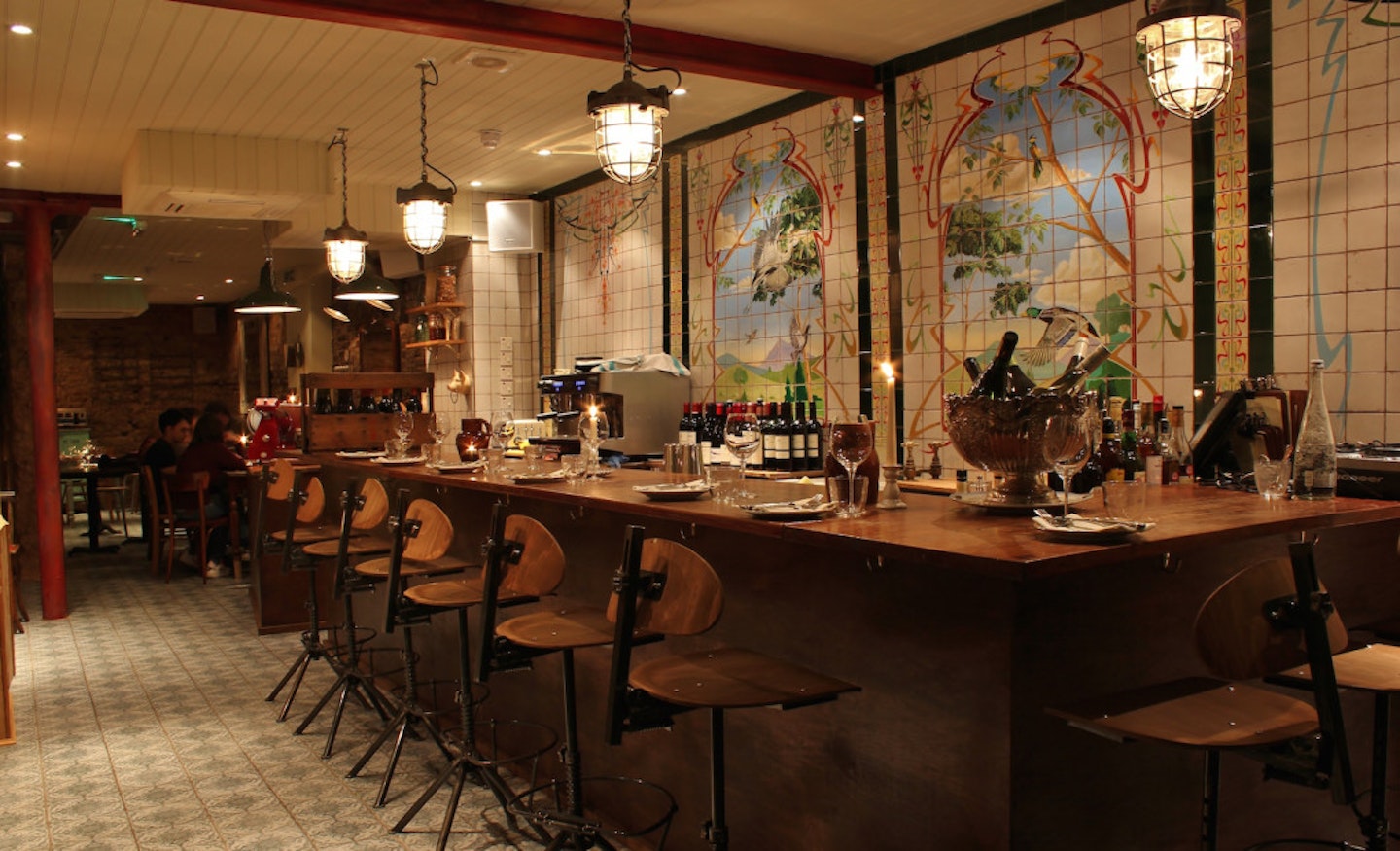 This place is tiny and charming, all exposed bricks, decorative tiles, and rustic wooden tables and chairs. I genuinely feel like I could be in the south of France (it helps that every waiter who's served us so far has a strong French accent). It's atmospheric and there's a romantic buzz in the air. Tables of two are small and have couples' lips almost touching whilst on the other side of the room, a large table of 12 seats a lively crowd celebrating a 30th birthday party.
We browse the wine list, which is comprised solely of French wines and includes a cellar selection with bottles of red that go up to £240, and order a bottle of 2009 Malbec. Whilst some might find this French list restricting, I rather like the idea as it transports me back to holidaying in a rural village of France, where the only wine available is the one made by the grapes in the garden.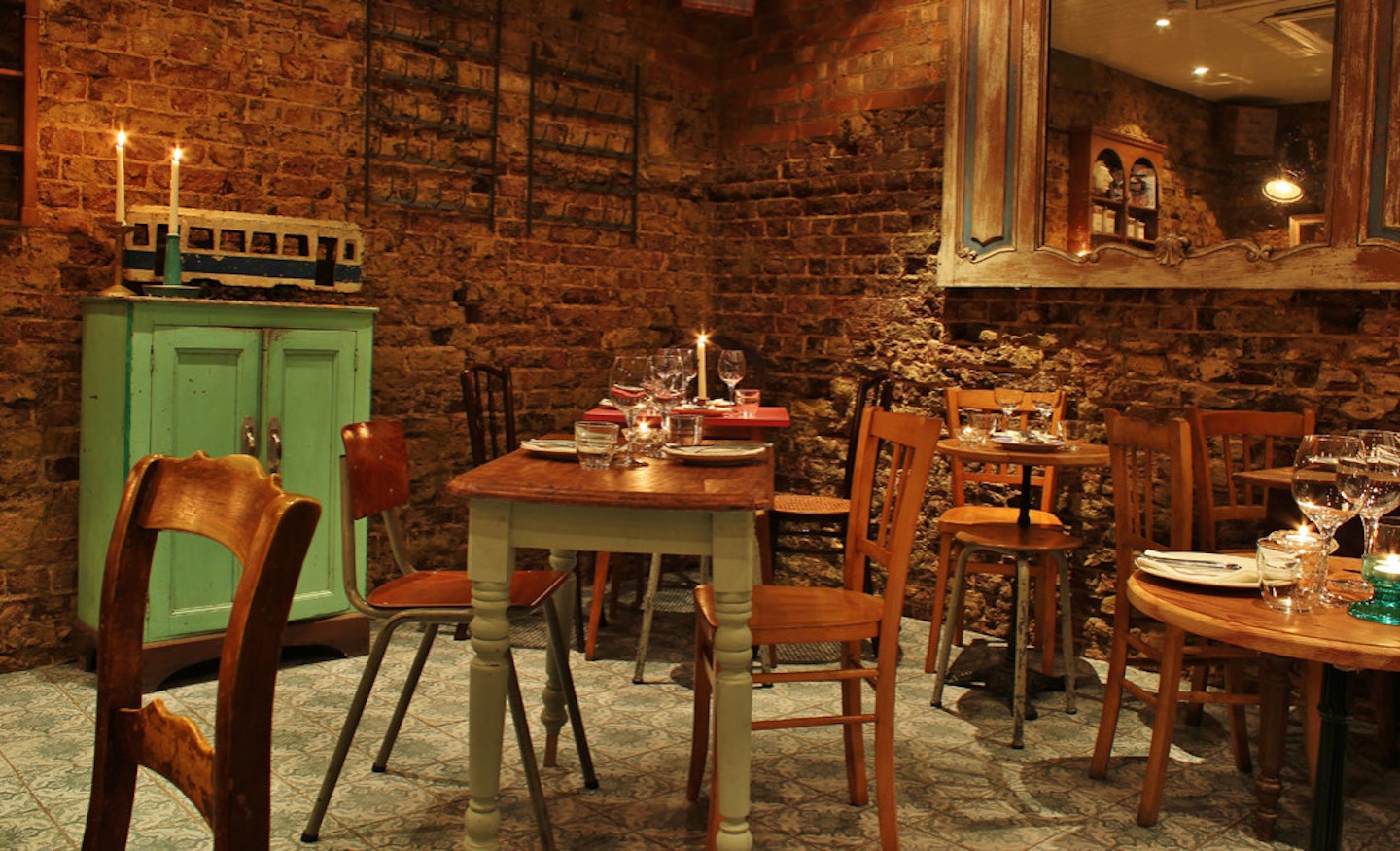 Over some mixed olives we peruse the food menu, which is split into categories Charcuterie, Meat, Cheese, Fish and Vegetable. (I like a place that has a whole section on cheese), and struggle to make any decisions as most of it sounds delicious. We're advised that sharing everything is the best way to go about it and that 3 dishes each will probably suffice. We very much take the waiter's advice on board when we order, who suggests the braised lamb with anchovies and rosemary, steamed mussels, and the octopus with Clementine, fennel and pistachio. Alongside these we order the hot smoked salmon, the goat's cheese salad with mixed grains and roast cauliflower, and frites with béarnaise sauce.
The dishes are served when they're ready so for the next 15 minutes there's a constant stream of new food arriving on the table. The octopus is a sure highlight, punchy in its flavours and interesting, as is the salmon, served in the most French way possible: with a potato crepe, truffle butter and quail eggs. The braised lamb shoulder is wonderfully done, succulent and rich, with salty anchovies and a creamy Soubise sauce, and we love sharing the mussels, which are chunky buggers cooked in a garlicky wine sauce.The charred flavour of the cauliflower stands out in the salad and the béarnaise sauce served with the fries is buttery and moreish, and I have to hold back from dipping in my spoon.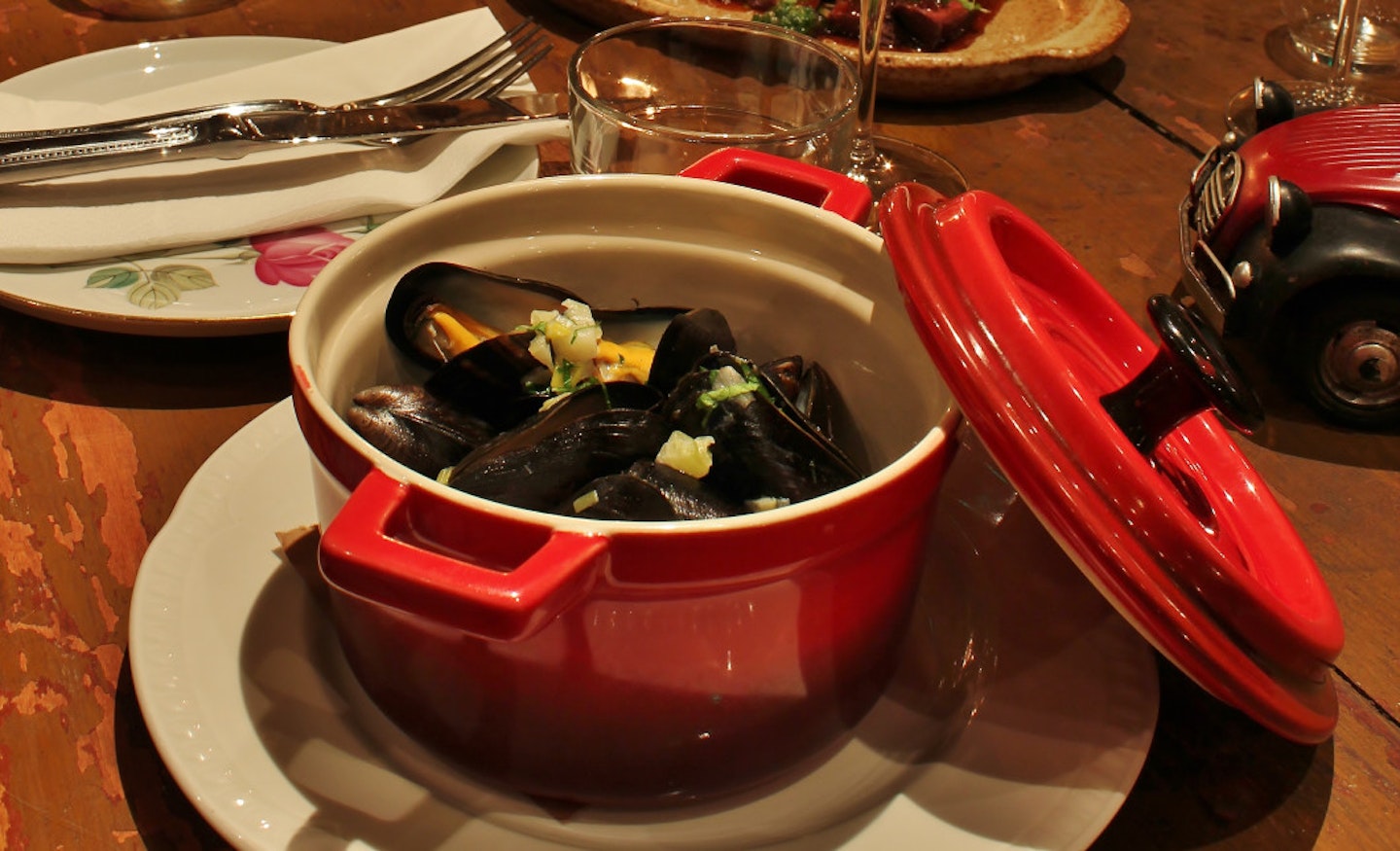 To finish with something sweet we order the hot chocolate fondant, which is rich and indulgent, and delicious with the salted caramel ice cream, which quickly melts to form a gooey, chocolatey mess.
As we leave at 11pm the place is still packed and another birthday party group has just arrived at the long table. Sitting down for dinner at 11pm? So French. To make our experience even more authentic I think maybe we should have booked a later table but otherwise for a Friday night date night, Blanchette was just perfect.
Blanchette, 9 D'Arblay Street, London W1F 8DR