Good news Kate fans: she's given us the skinny on her must-have party-ready products. Now, Kate Moss is synonymous with parties. For as long as she's been on the scene, she's been either hosting or attending the coolest bashes going and making us envious of her cool Brit-girl style. To celebrate her exclusive in this week's Grazia where she dishes on her tried and tested party products, we're looking back on her best-ever looks and showing you how you can get it at home.
[Kate Moss at AnOther Magazine's Mardi Gras Fashion Week Party and at Annabel's via Getty]
Kate's well known for her love of her themed bash, and we're still hung up on the amazing look she had at her 34th birthday party that her friend Charlotte Tilbury created. (A superstar makeup artist is a pretty useful friend to have, no?) Aside from her trademark feline flick, Charlotte added a gold star across Kate's eye that stole the show and went straight to the top of our beauty wishlist. Plus, Charlotte's handily uploaded a tutorial onto her YouTube channel so you can try it at home.
Aside from fancy dress looks, Kate told Grazia 'A red lip and glistening skin is my failsafe party look.' This chic and understated look is oh-so-covetable, and Kate told us there's a few high street products she loves to use - The Sanctuary's Wonder Oil Serum (£19.50, Boots) massaged into her face for a radiant glow, St Tropez's Self Tan Luxe Dry Oil (£25.00, Boots) for a subtle golden shimmer, and then her favourite red ever - her own Rimmel Lasting Finish by Kate Moss Lipstick in 001 (£5.49, Boots). Thank you, Kate, for making it possible for us to have your actual best-ever red with plenty of change from a tenner.
Click through the gallery below to see more of Kate's best-ever party looks and get some inspiration...
Kate Moss Style - Best Dresses & Outfits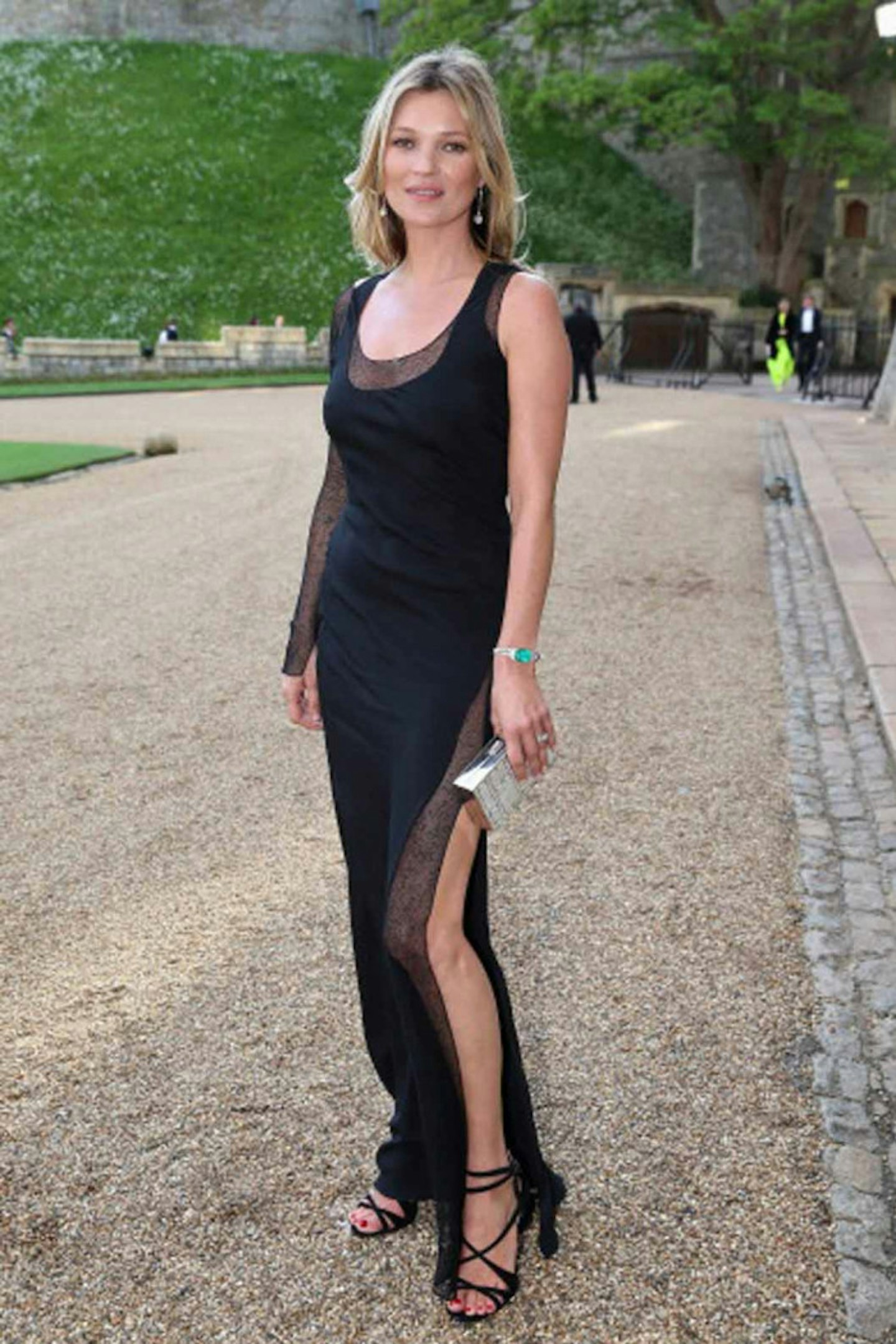 1 of 57
1Kate Moss style windsor castle black dress
Kate Moss arrives for a dinner hosted by the Duke of Cambridge at Windsor Castle on May 13th 2014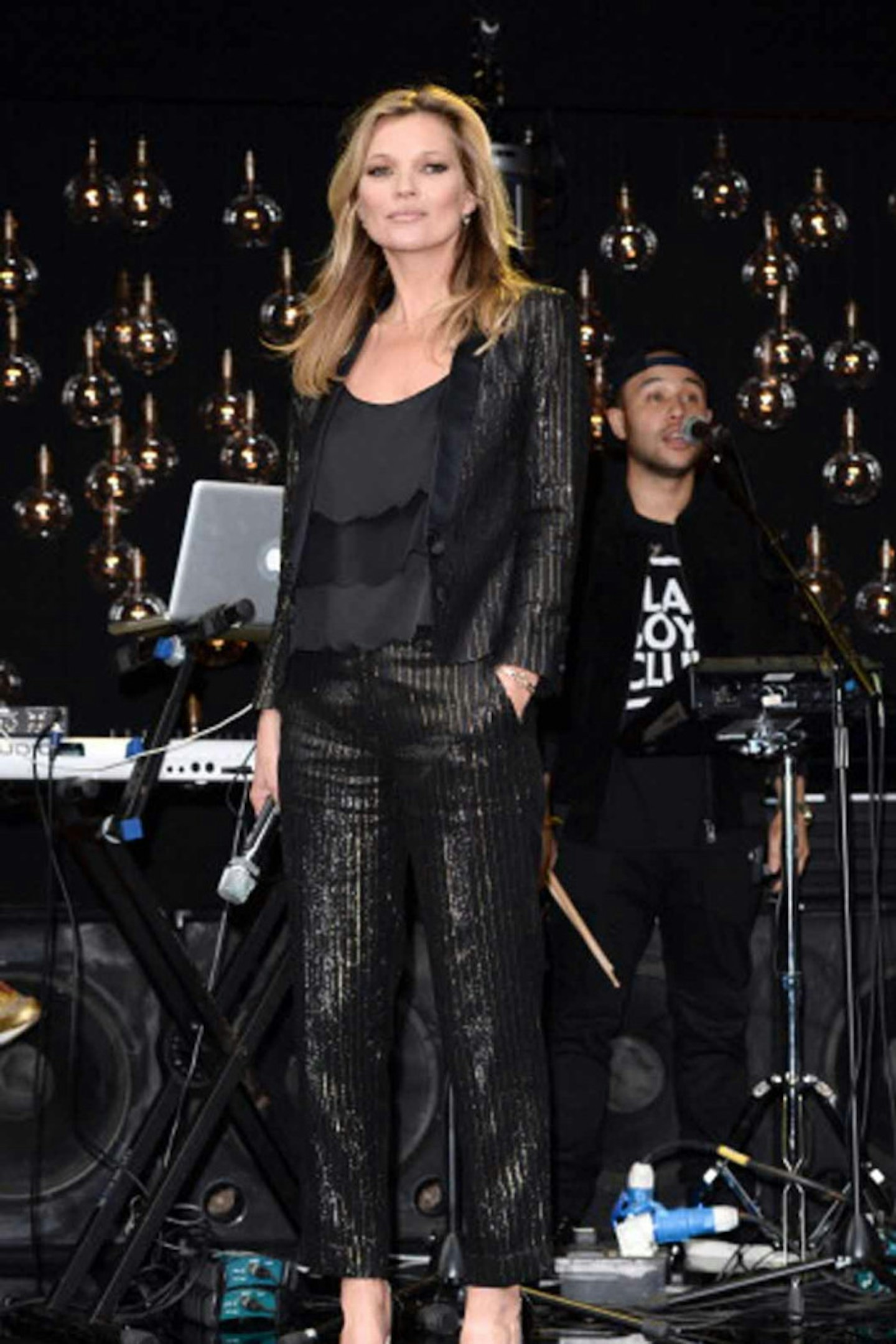 2 of 57
2Kate Moss style topshop launch black suit
Kate Moss at the launch the Kate Moss For TopShop collection in London on April 29th 2014.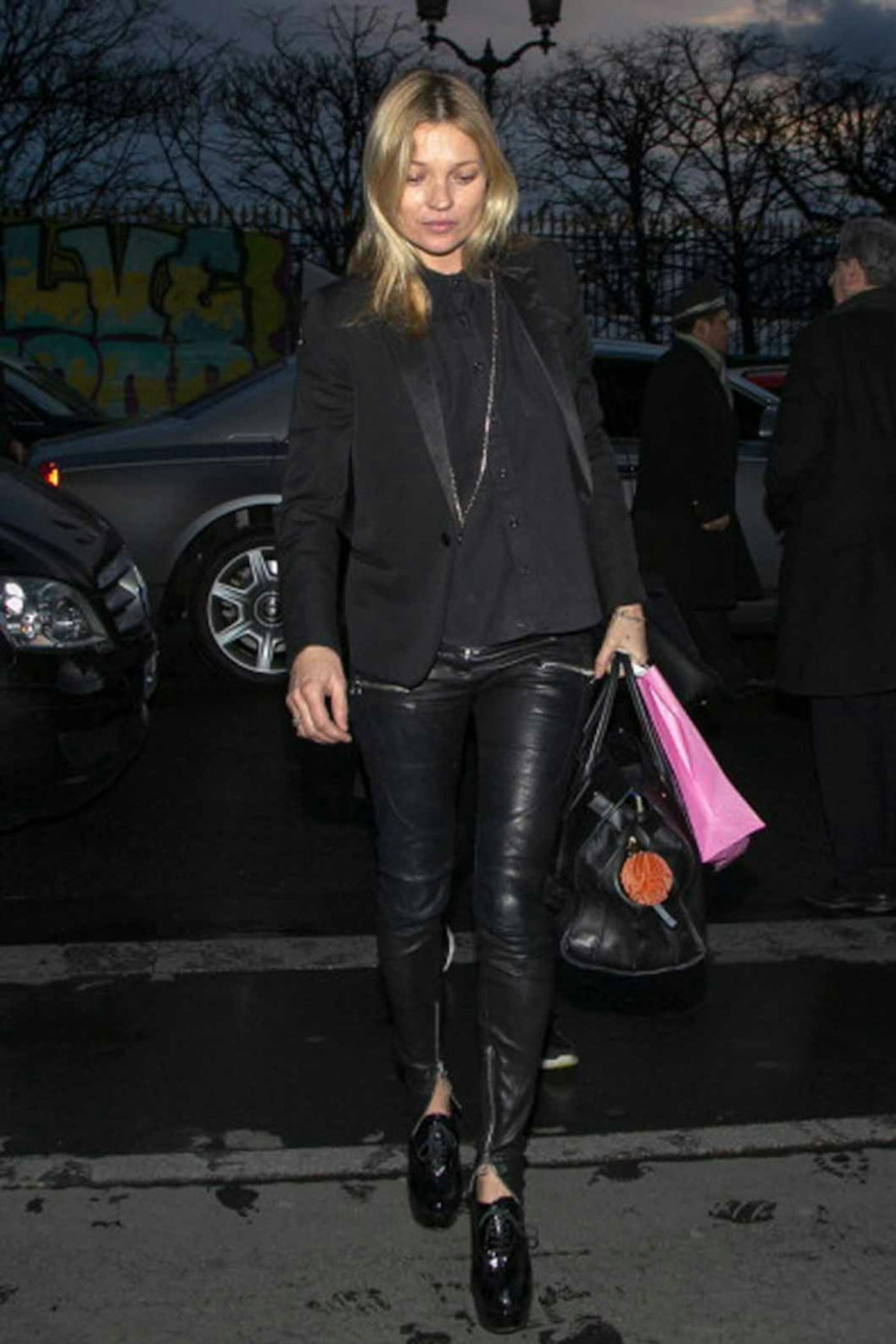 3 of 57
3Kate Moss style paris black leather trousers
Kate Moss arrives at the 'Meurice' hotel on March 3, 2014 in Paris, France on the 3rd March 2014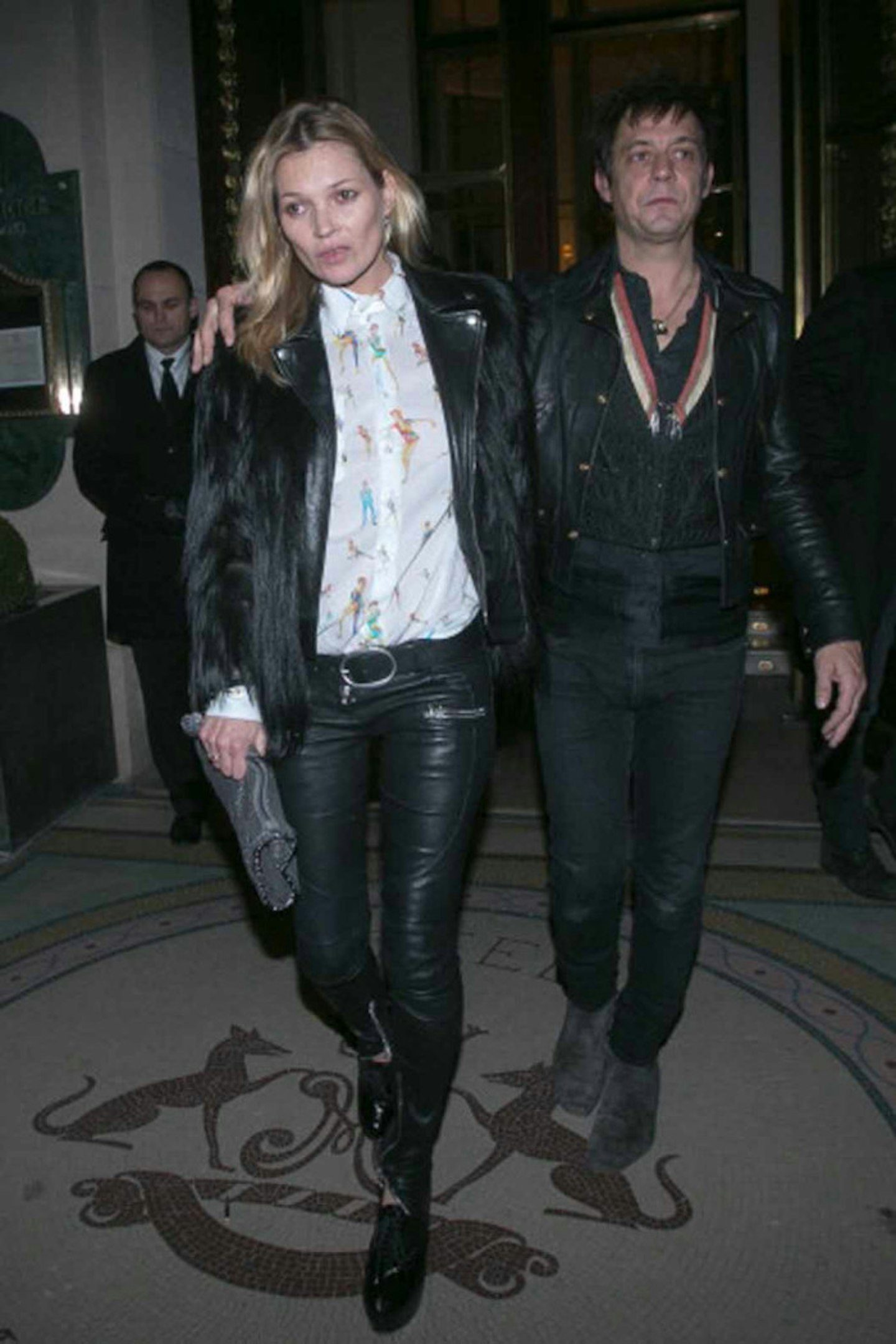 4 of 57
4Kate Moss style black leather trousers jamie hince
Kate Moss and Jamie Hince leave the Meurice hotel on March 1, 2014 in Paris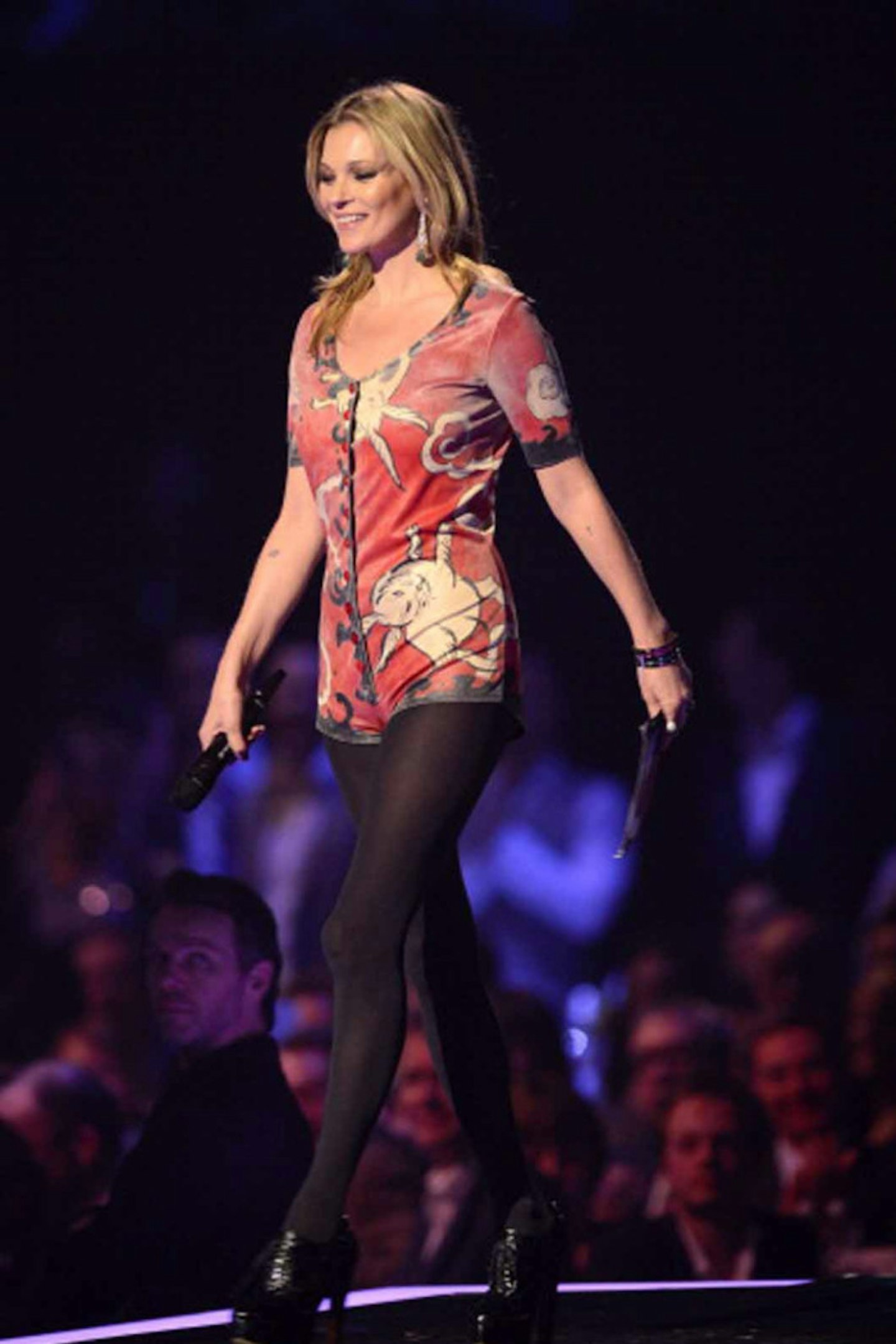 5 of 57
5Kate Moss style brit awards 2014
Kate Moss onstage at The BRIT Awards 2014 at 02 Arena on February 19, 2014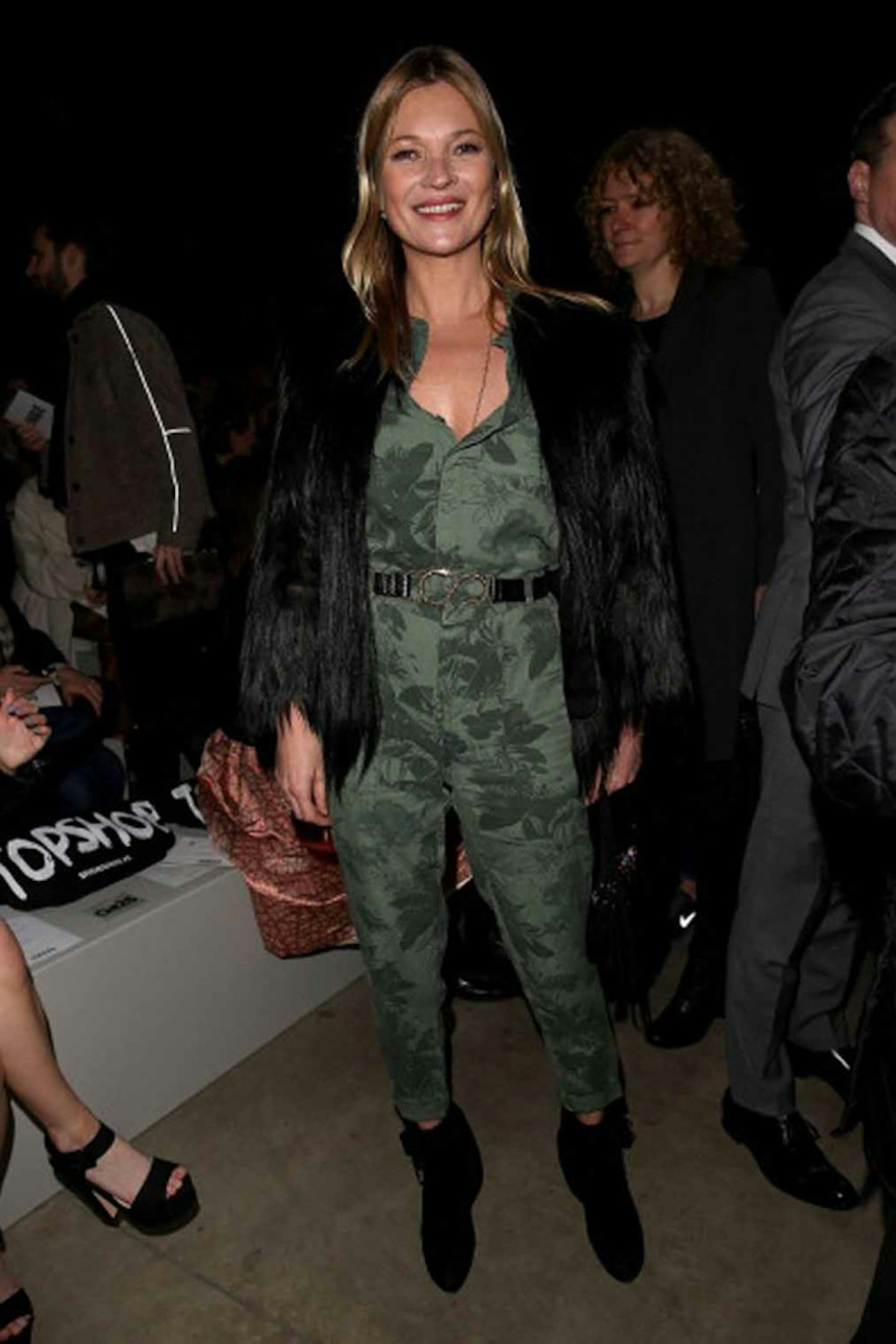 6 of 57
6Kate Moss style topshop london fashion week 2014
Kate Moss attends the Topshop Unique show at London Fashion Week AW14 at Tate Modern on February 16, 2014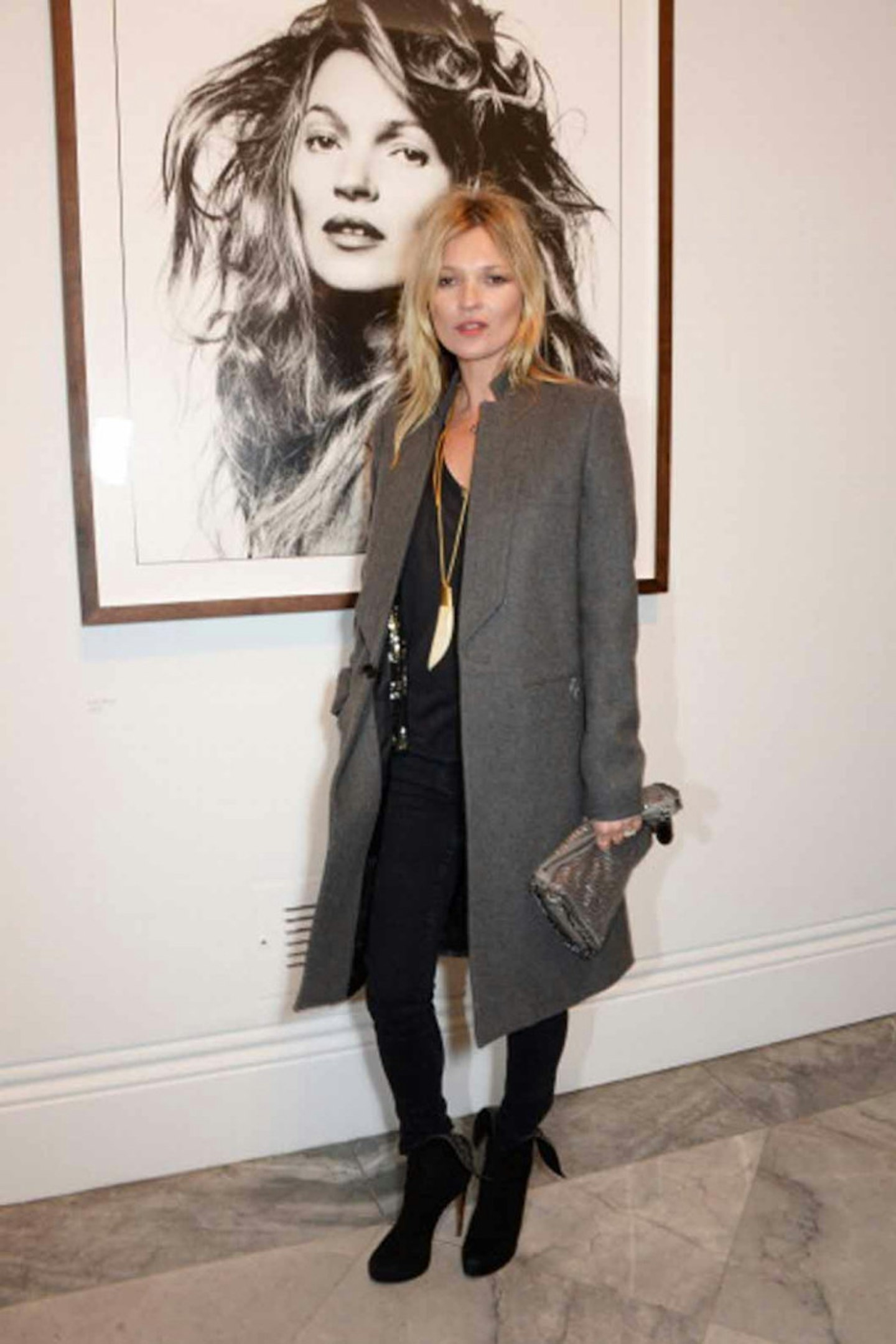 7 of 57
7Kate Moss style bailey david london fashion
Kate Moss attends a private view of Bailey's Stardust, a exhibition of images by David Bailey supported by Hugo Boss, at the National Portrait Gallery on February 3, 2014 in London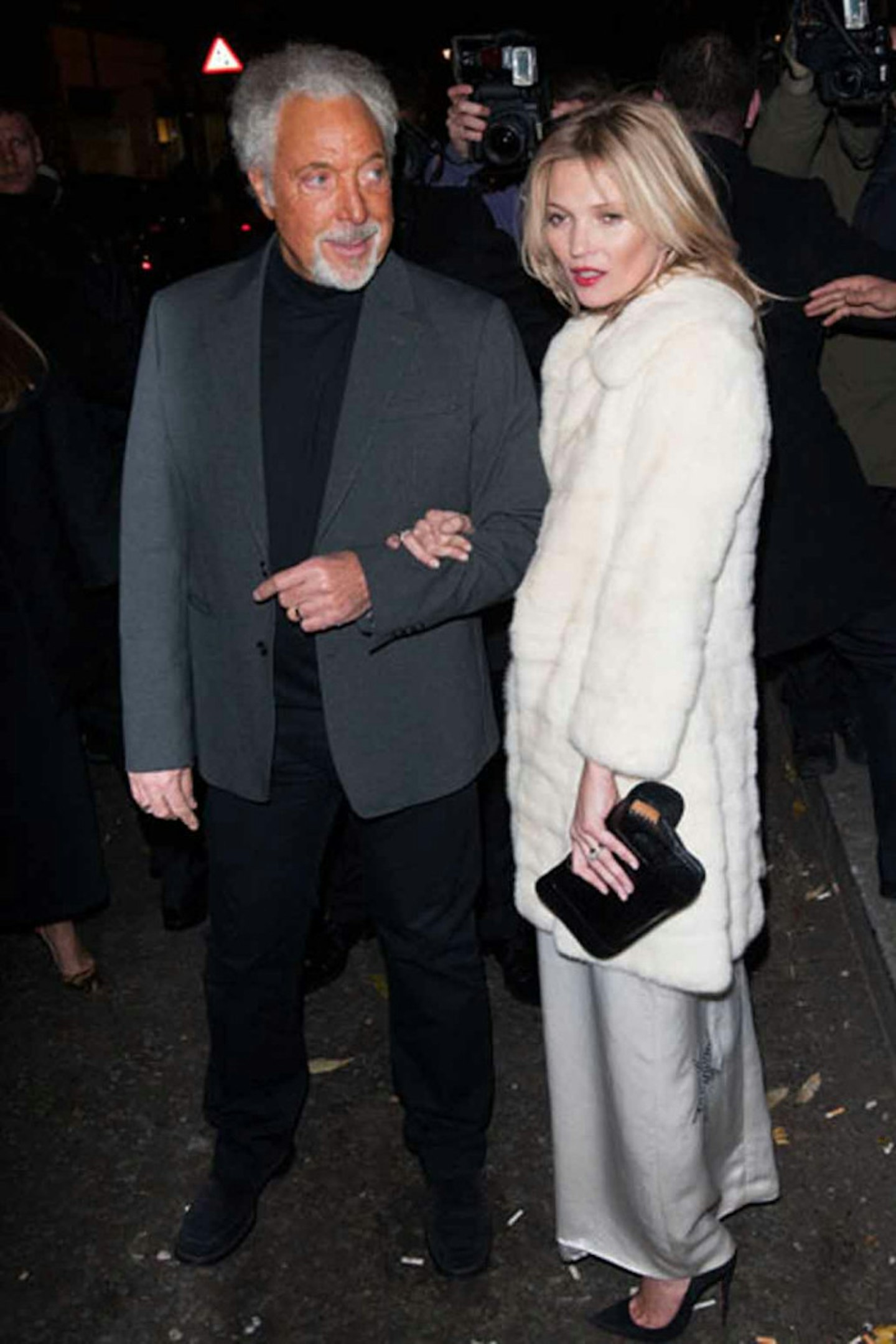 8 of 57
8Kate Moss style british fashion awards party white fur coat tom jones
Kate Moss at British Fashion Awards after party - December 2013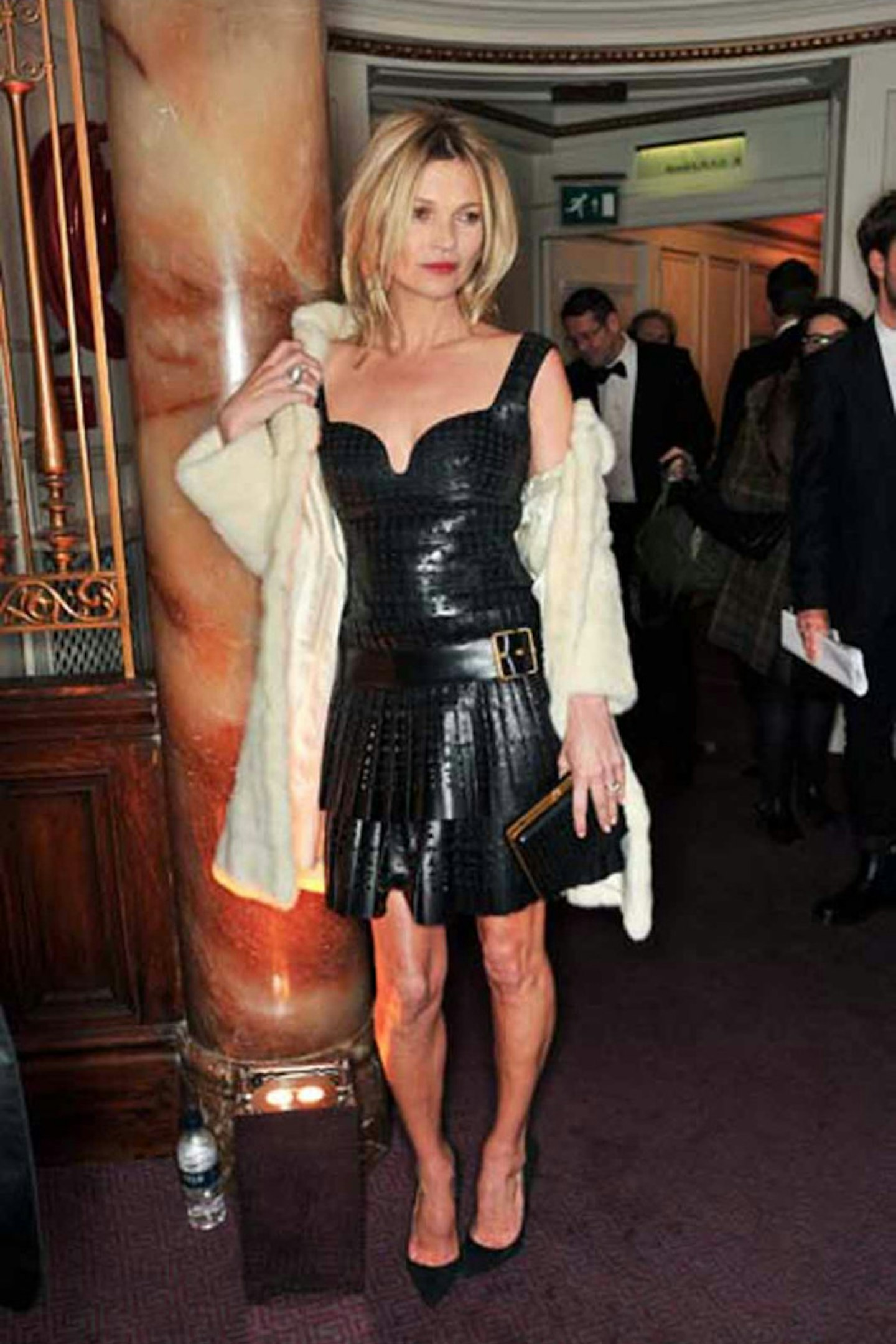 9 of 57
9Kate Moss style alexander mcqueen british fashion awards leather dress
Kate Moss in Alexander McQueen at British Fashion Awards - 6 January 2013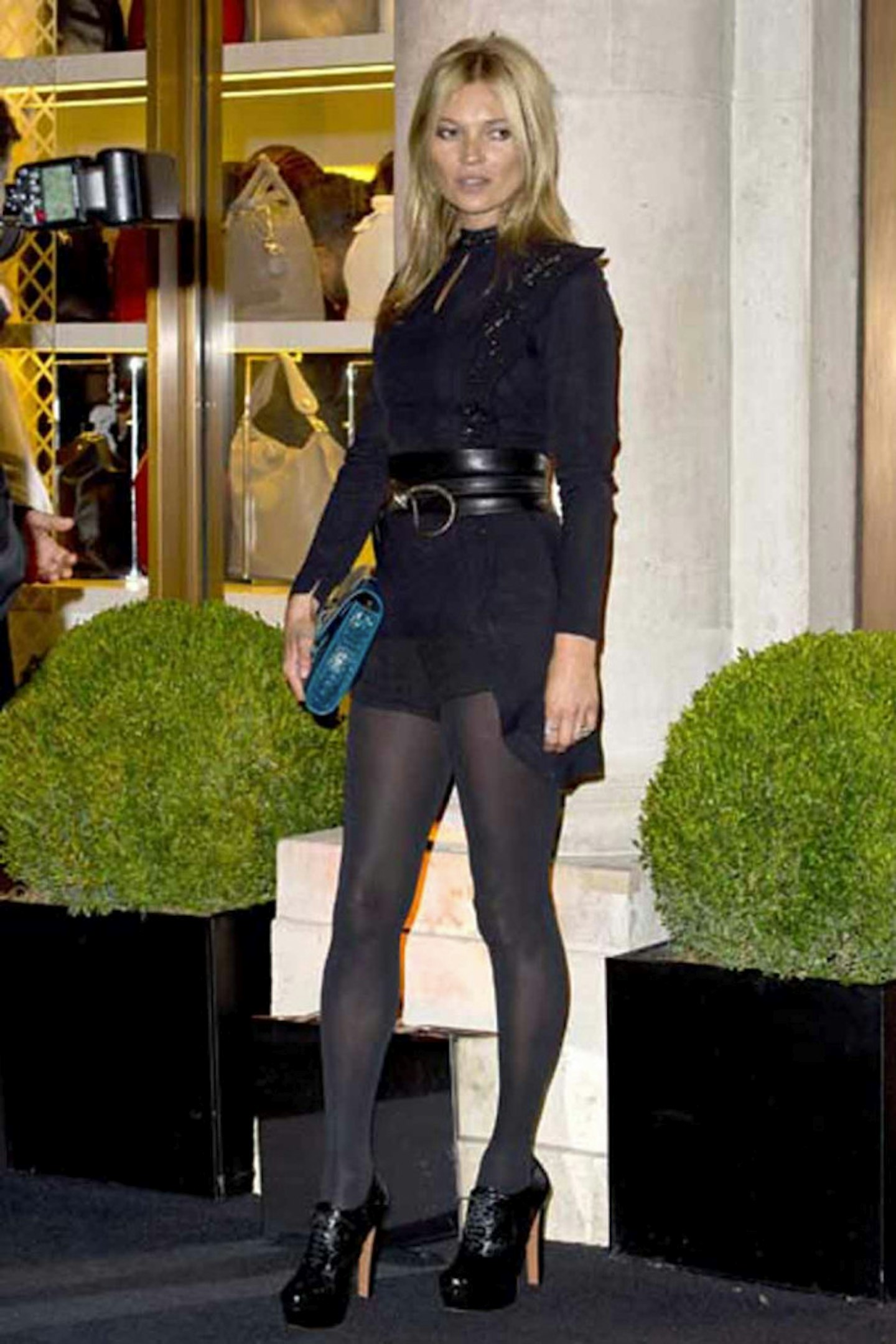 10 of 57
10Kate Moss style longchamp outfit fashion
Kate Moss at the Longchamp Regent Street Grand Opening Party - September 2013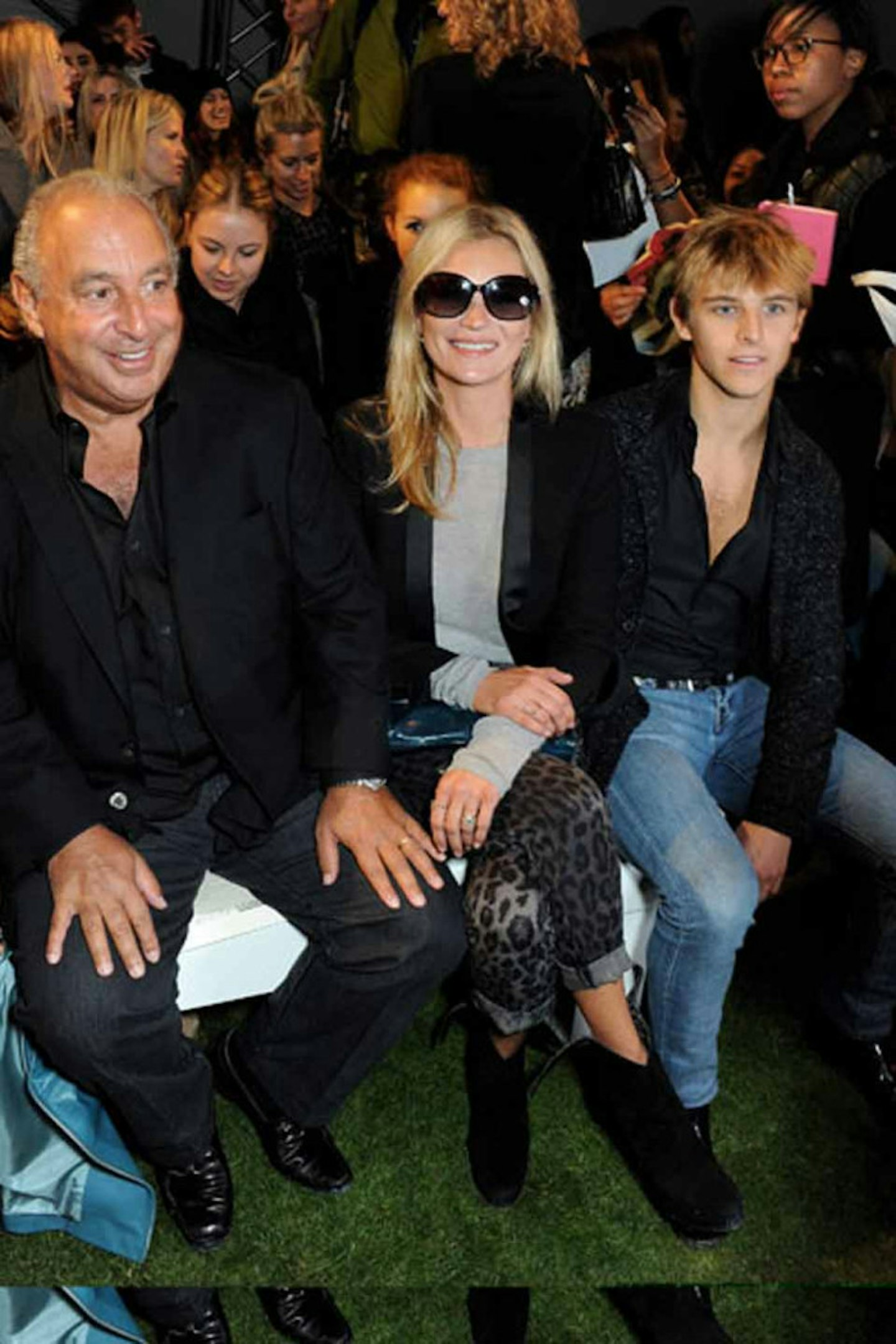 11 of 57
11Kate Moss style topshop unique leopard print jeans
Kate Moss, Phillip Green and Brandon Green at Topshop Unique - September 2013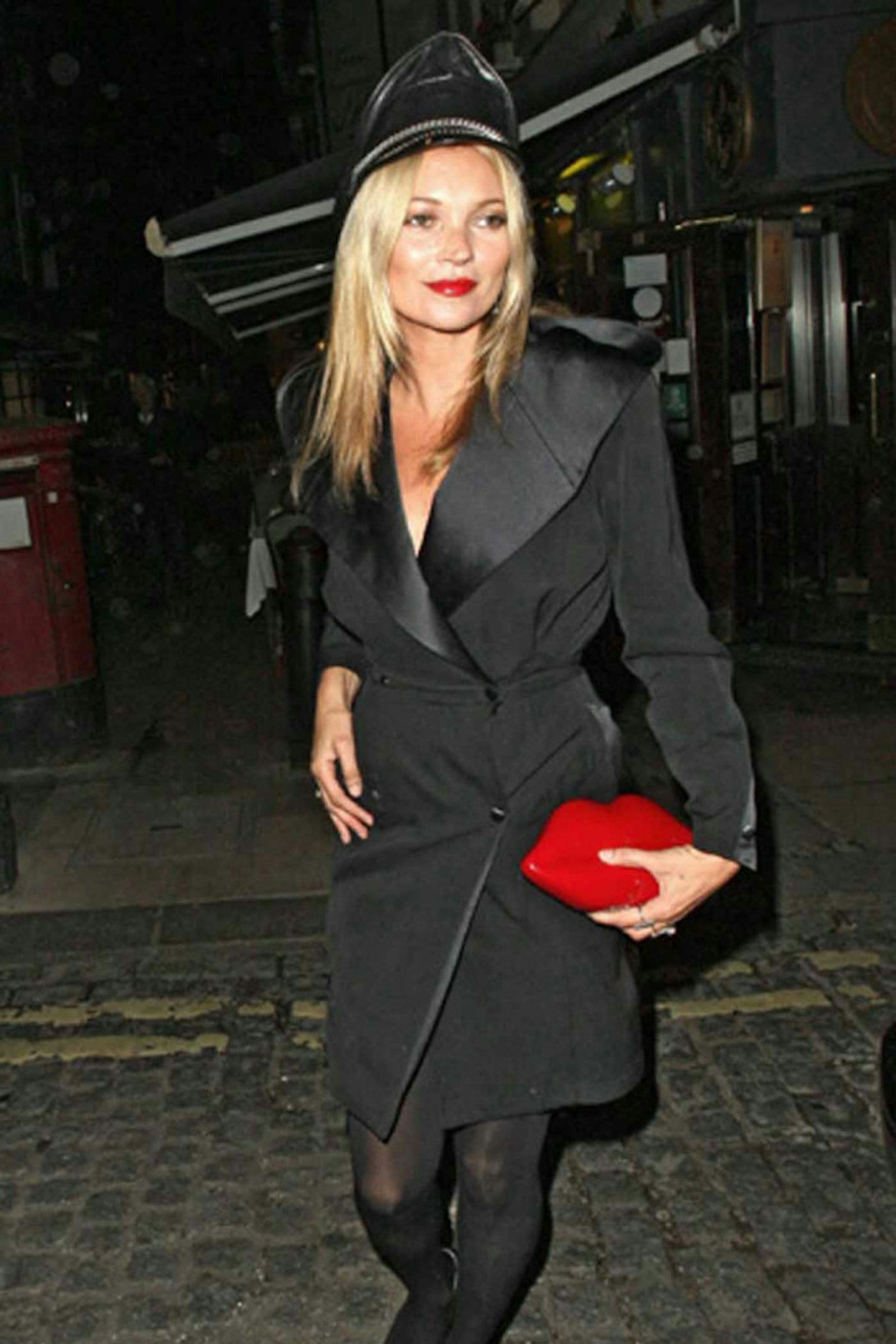 12 of 57
12Kate Moss style lulu guiness red lips another magazine
Kate Moss wearing Lulu Guinness Red Lips Clutch at the 25th anniversary launch of AnOther magazine - September 2013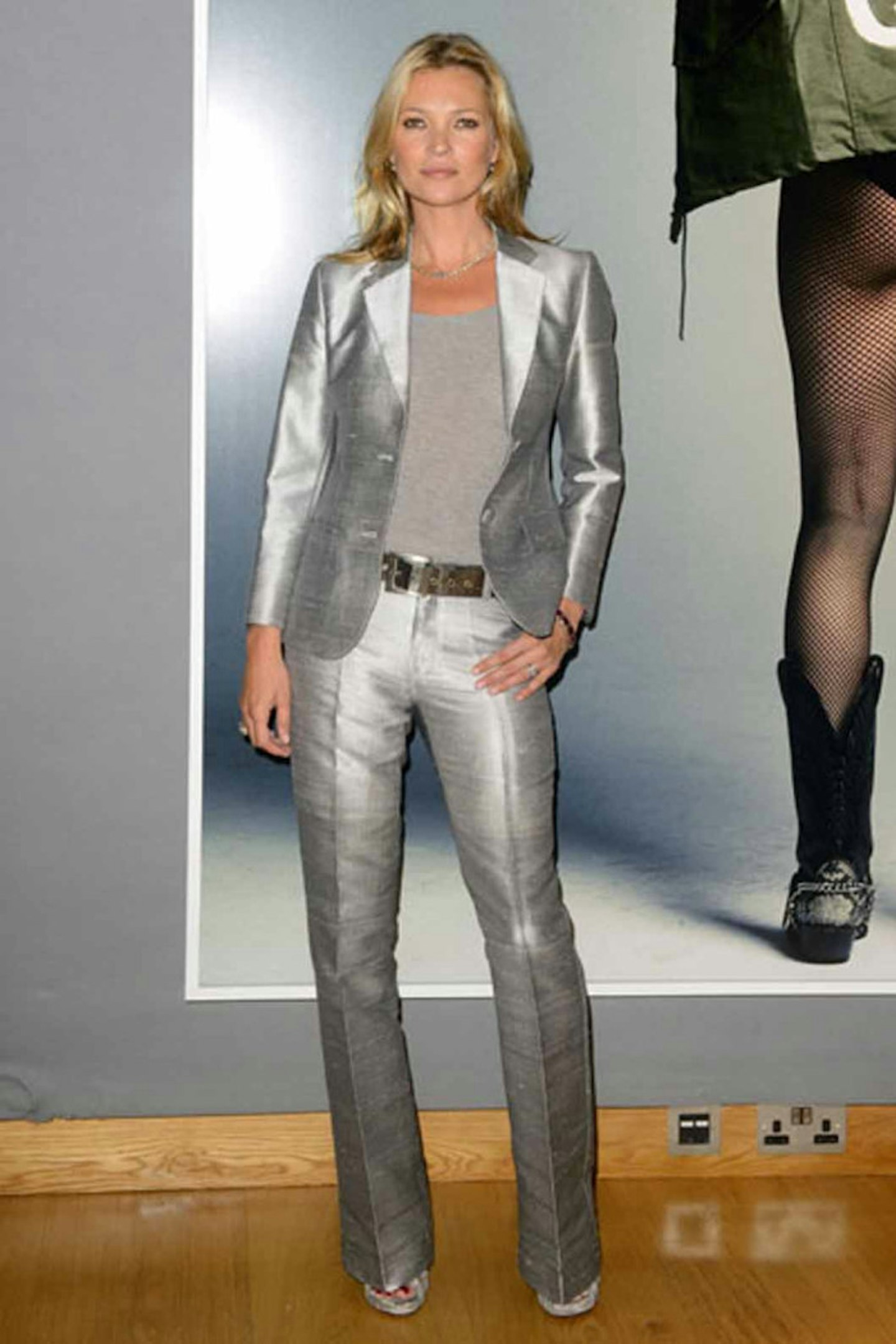 13 of 57
13Kate Moss style silver suit kate moss the collection london
Kate Moss at Kate Moss The Collection Photocall in London - 4 September 2013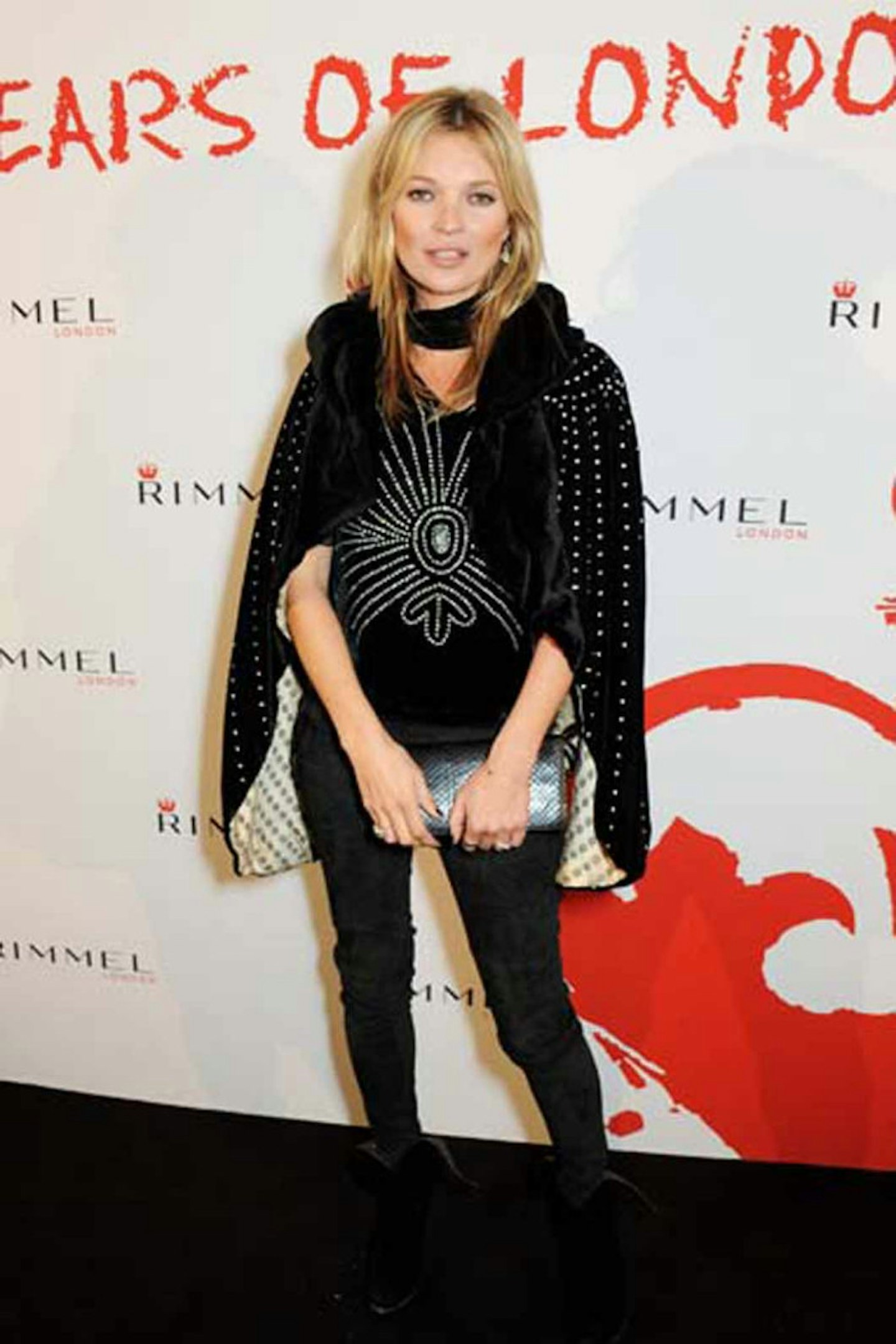 14 of 57
14Kate Moss style rimmel 180
Kate Moss at Rimmel 180 Party - 10 October 2013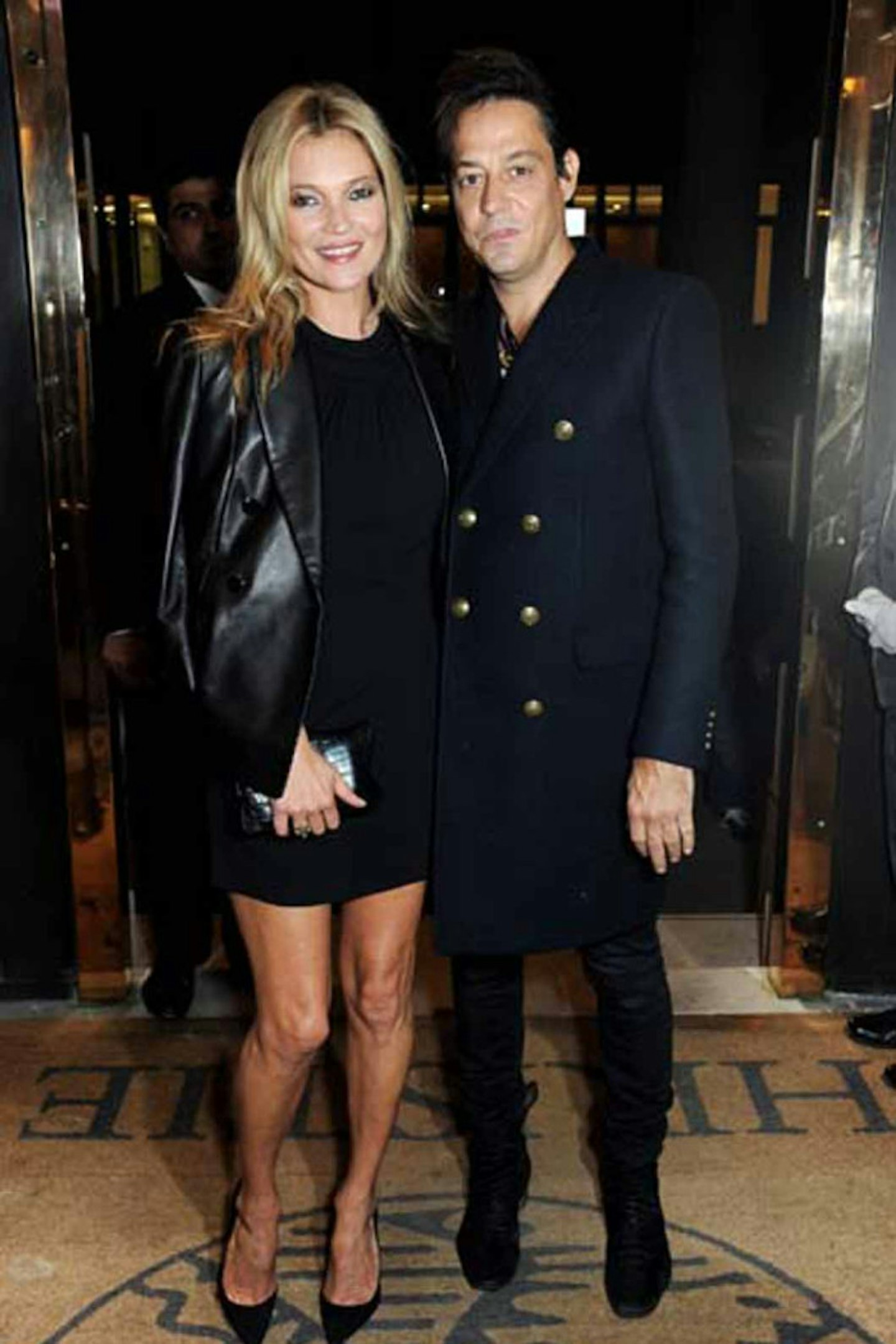 15 of 57
15Kate Moss style black leather jacket sain laurent
Kate Moss in Saint Laurent at Kate Moss Christie's auction private view, London - 20 September 2013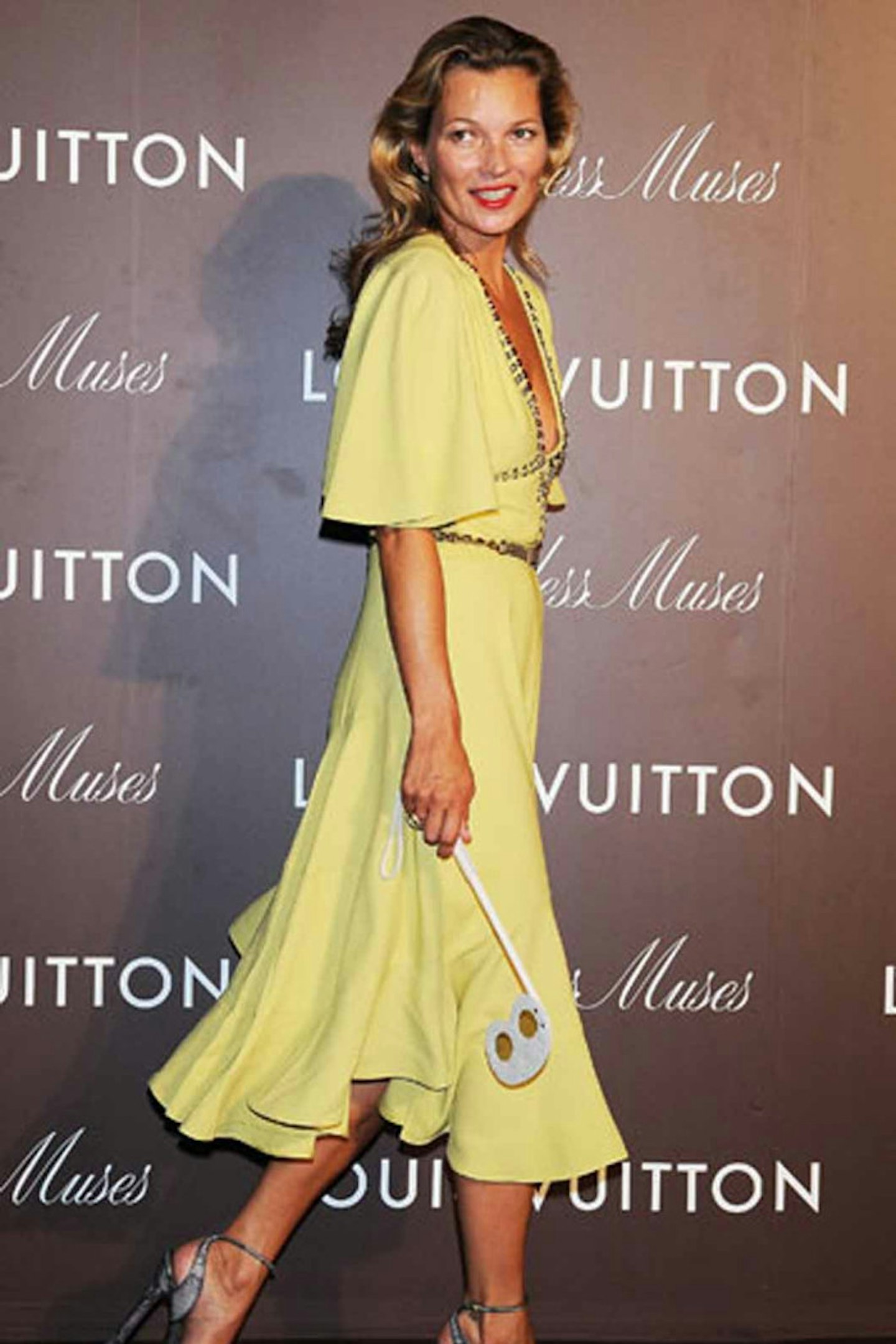 16 of 57
16Kate Moss style louis vuitton yellow dress
Kate Moss in Louis Vuitton at the Louis Vuitton 'Timesless Muses' exhibition of the Tokyo Station - 29 August 2013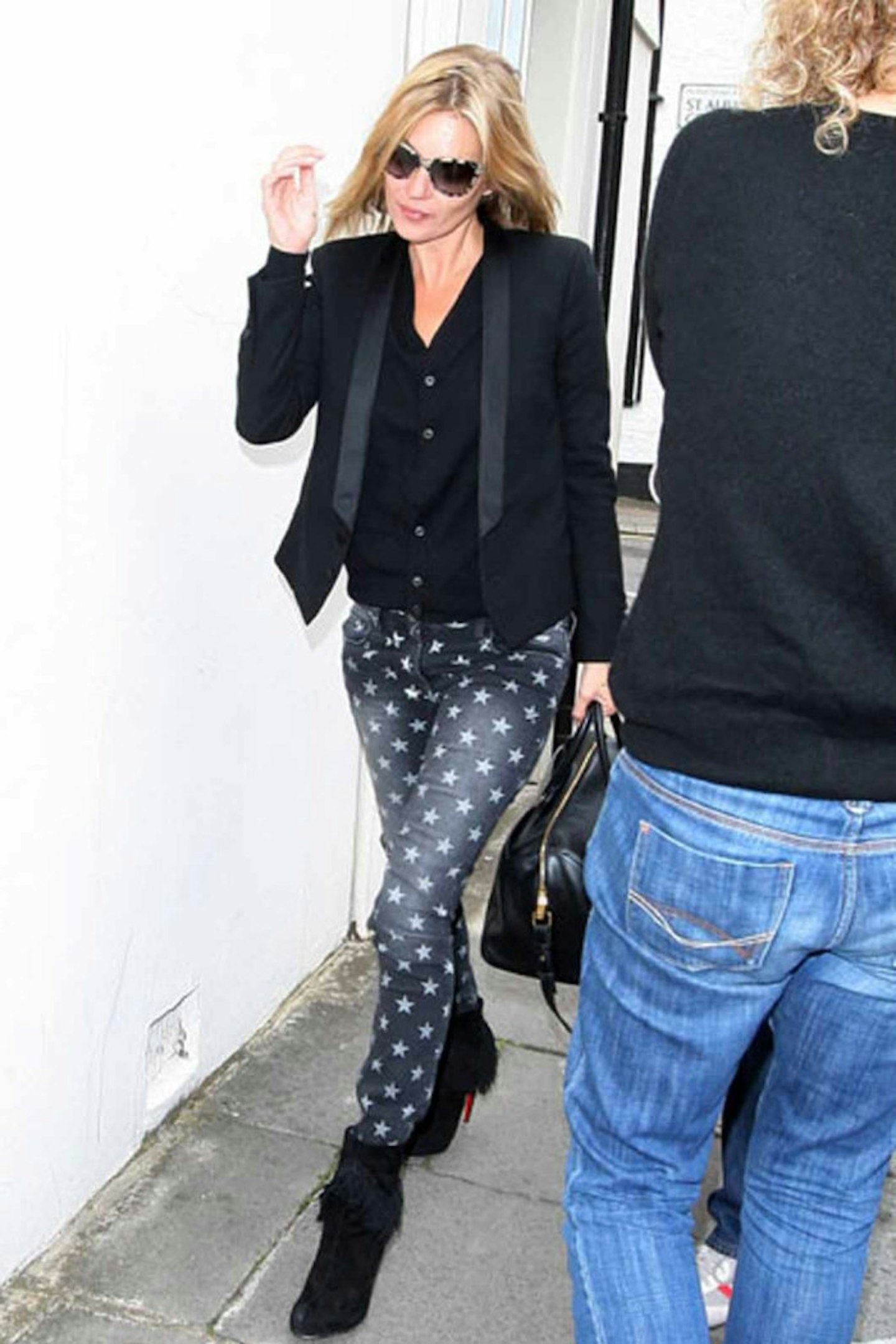 17 of 57
17Kate Moss style star print jeans london
Kate Moss out and about in London - 24 June 2013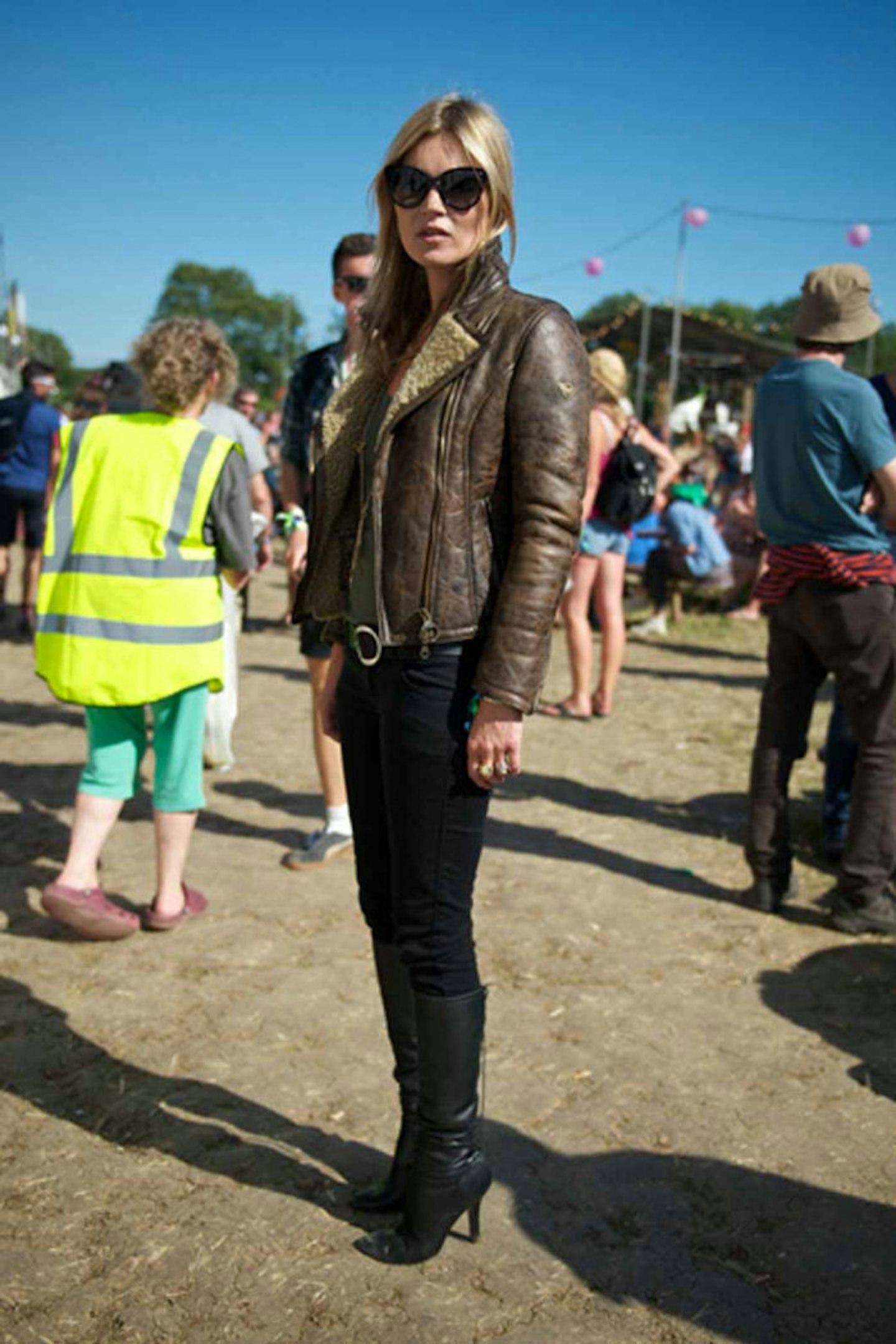 18 of 57
18Kate Moss style glastonbury boots
Kate Moss at Glastonbury Festival 2013 - 29 June 2013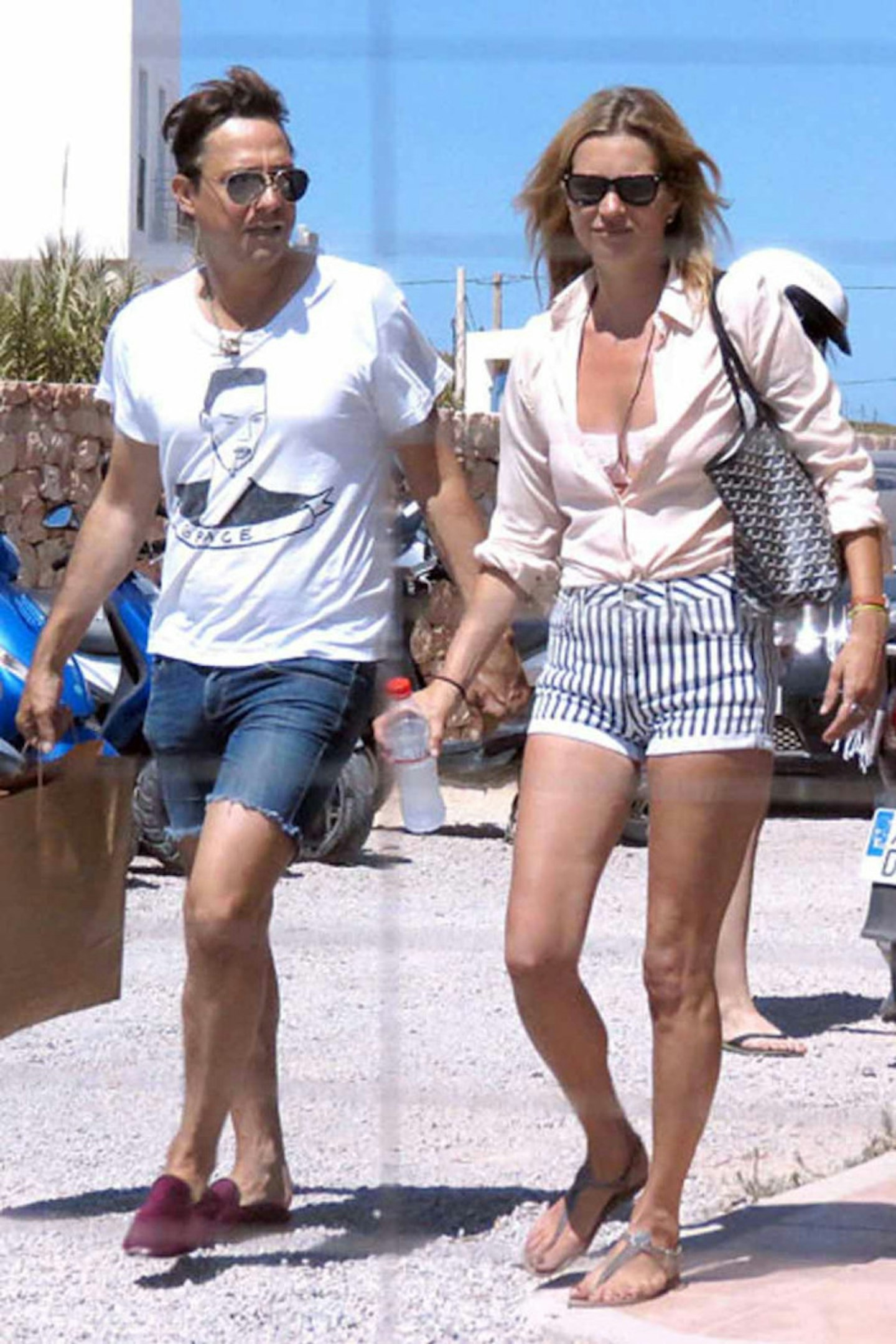 19 of 57
19Kate Moss style shorts holiday jamie hince
Kate Moss and Jamie Hince on holiday, Formentera, Spain - 09 Aug 2013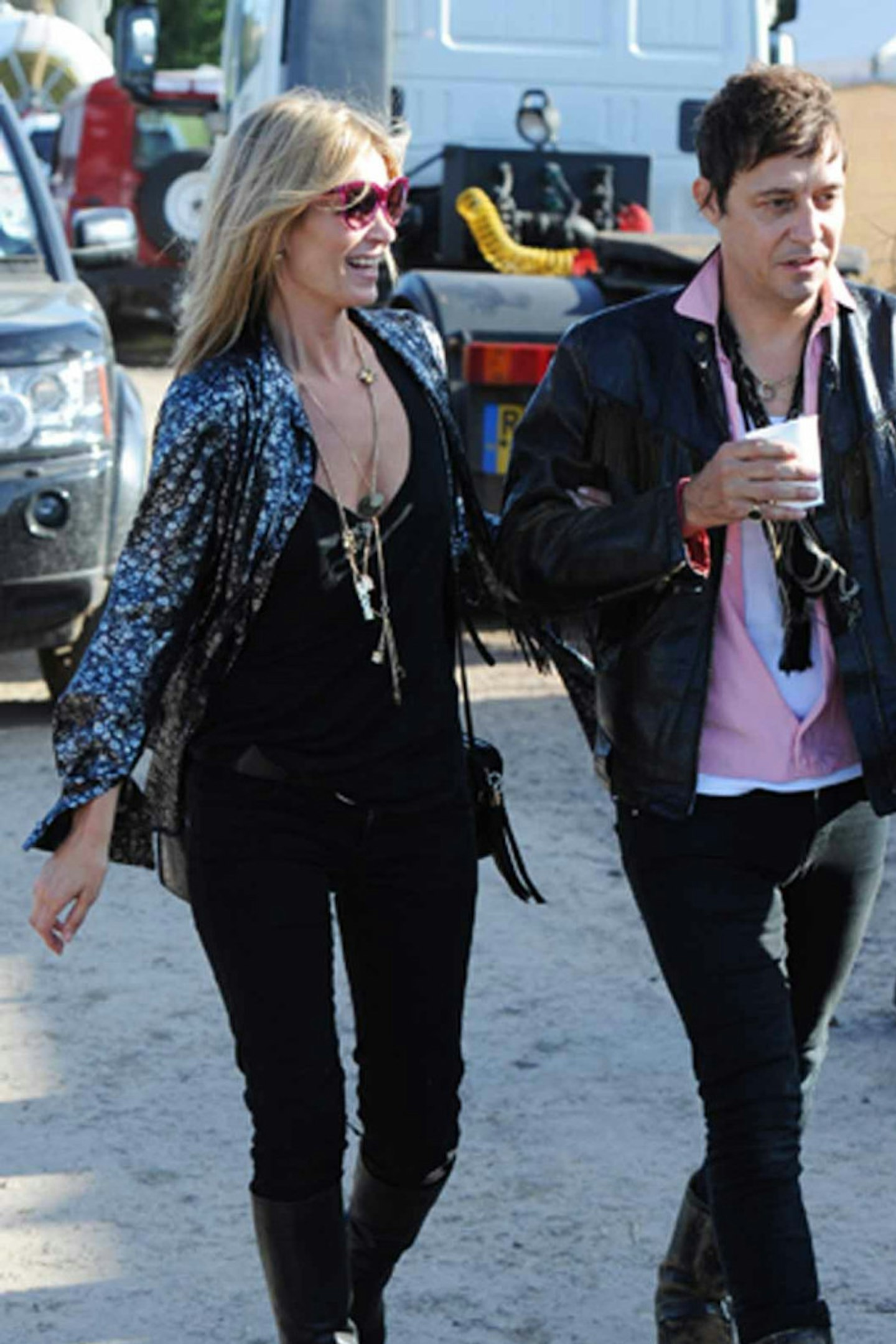 20 of 57
20Kate Moss style glastonbury festival 2013
Kate Moss at Glastonbury Festival 2013 - 29 June 2013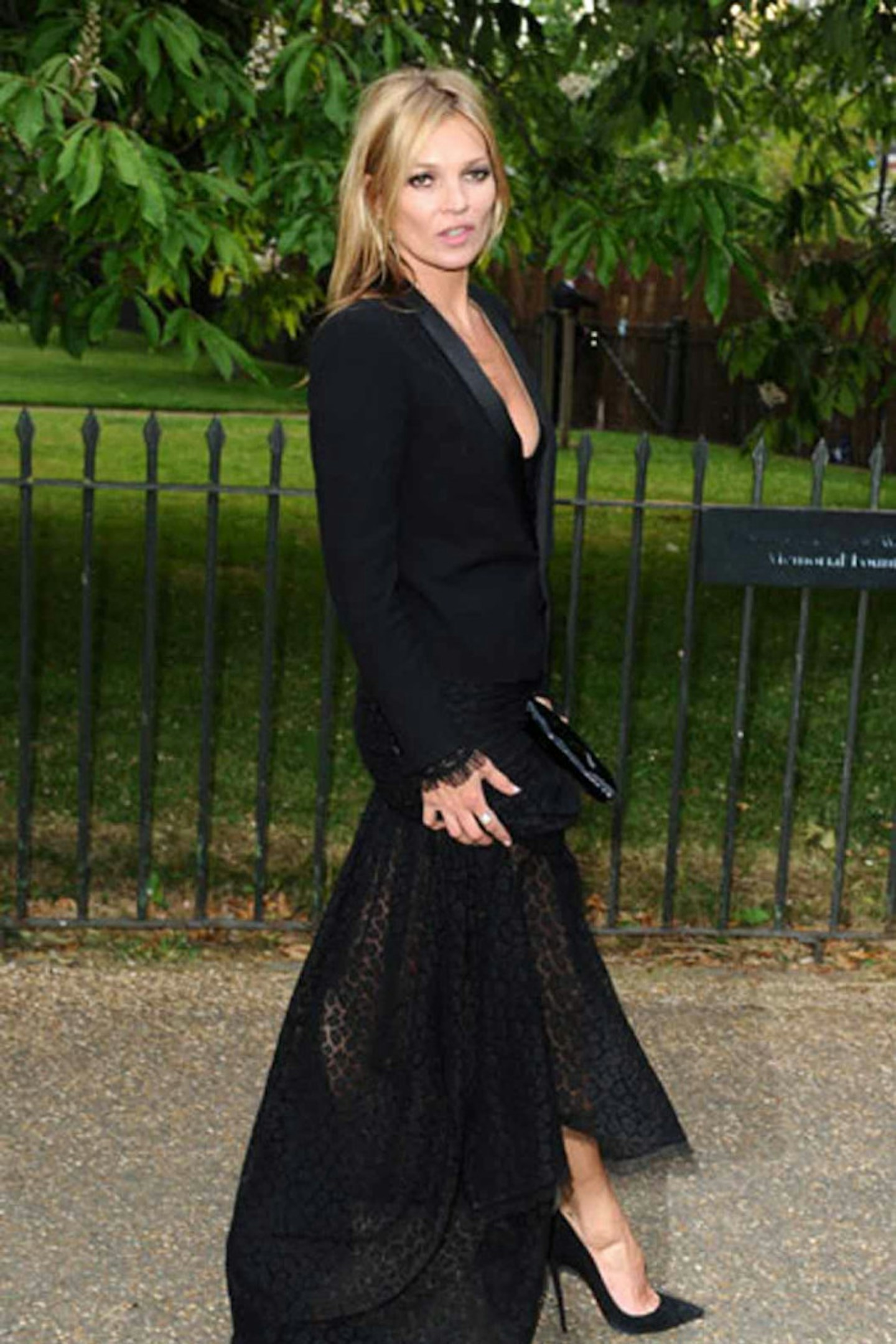 21 of 57
21Kate Moss style serpentine gallery black skirt
Kate Moss at Serpentine Gallery Summer Party - 26 June 2013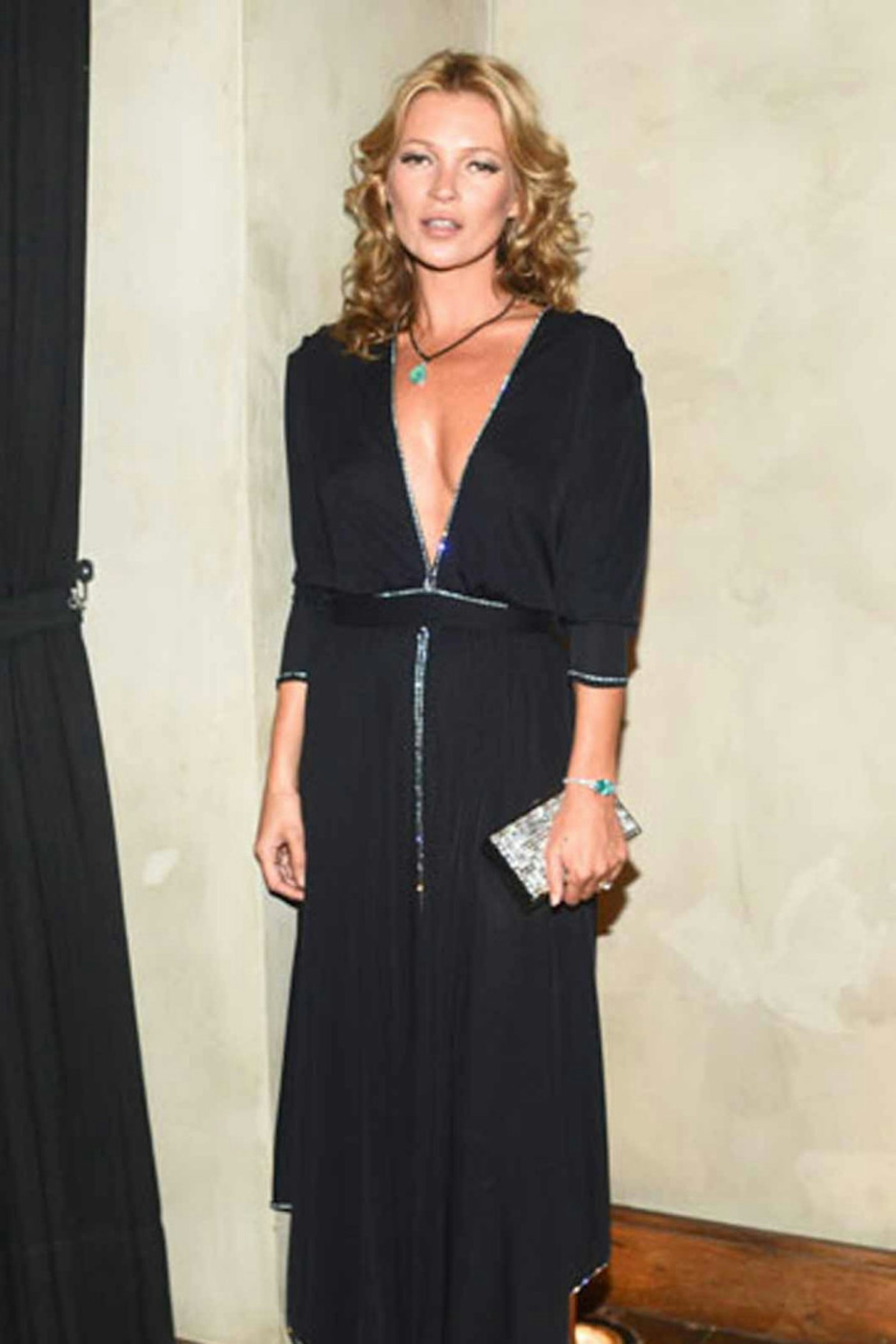 22 of 57
22Kate Moss style dress sai paulo
Kate Moss at amfAR Inspiration gala against HIV/AIDS in Sao Paulo, Brazil - April 2013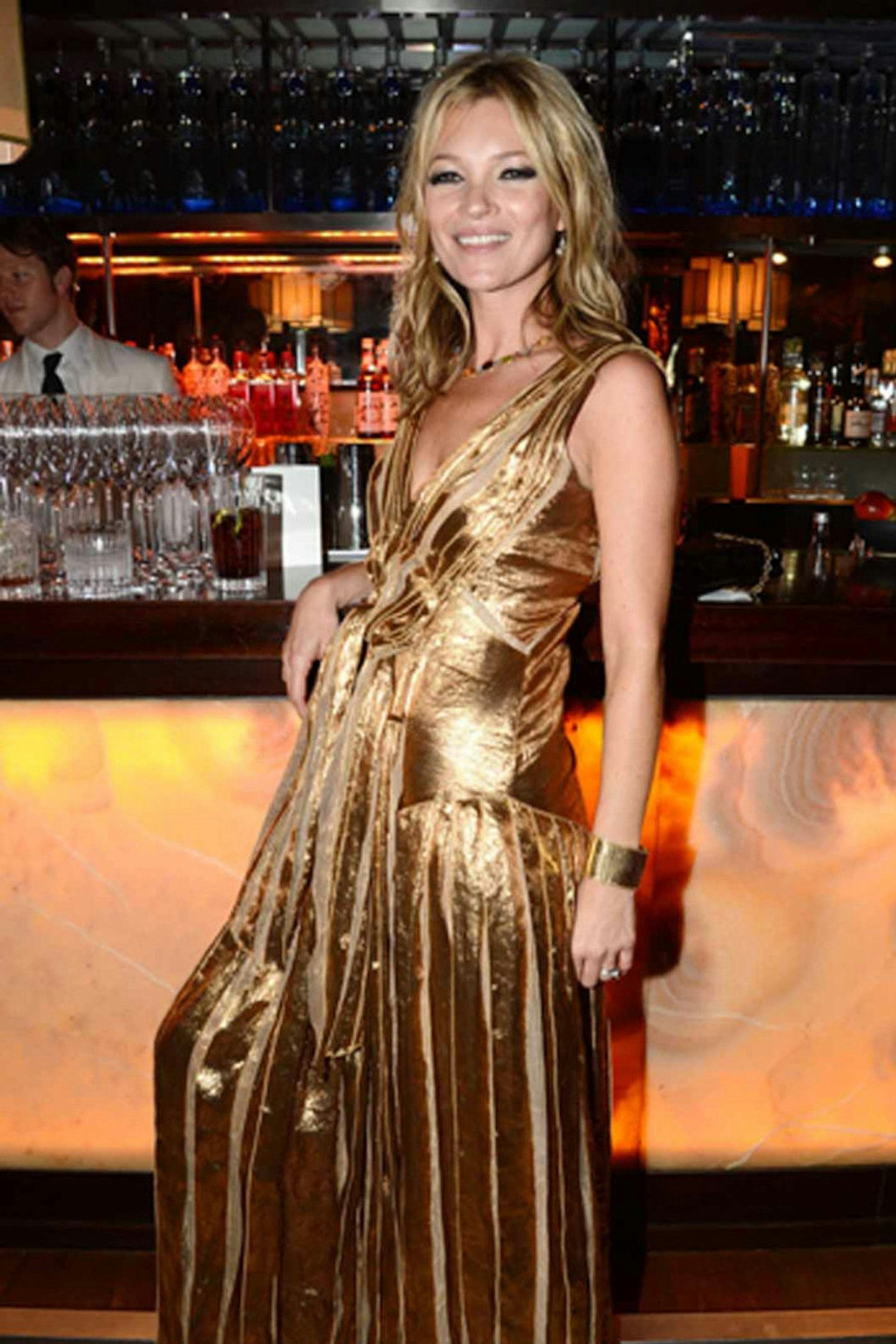 23 of 57
23Kate Moss style book launch gold dress
Kate Moss at her book launch party Nov, 2012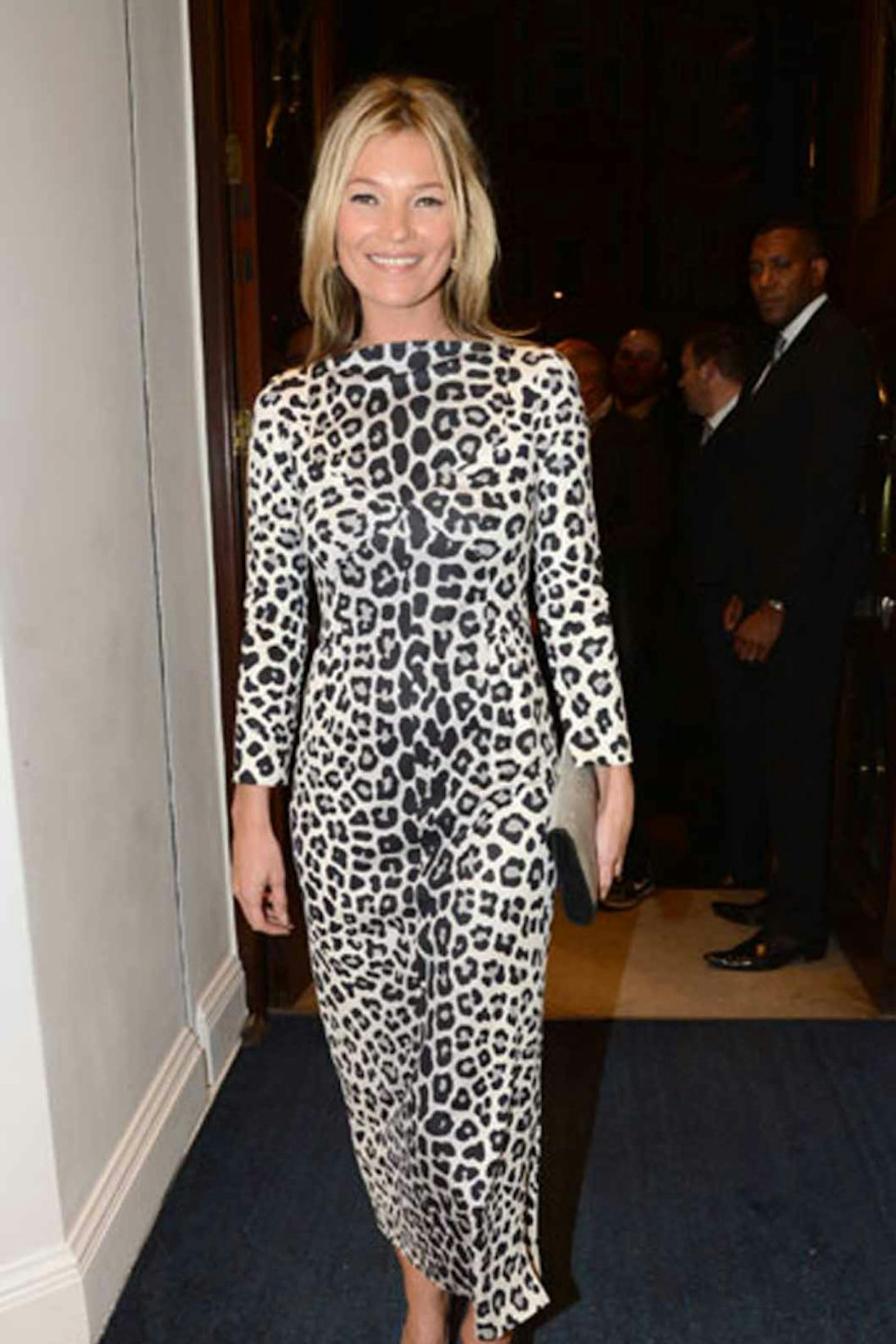 24 of 57
24Kate Moss style book launch leopard print dress
Kate Moss - Book launch, November 2012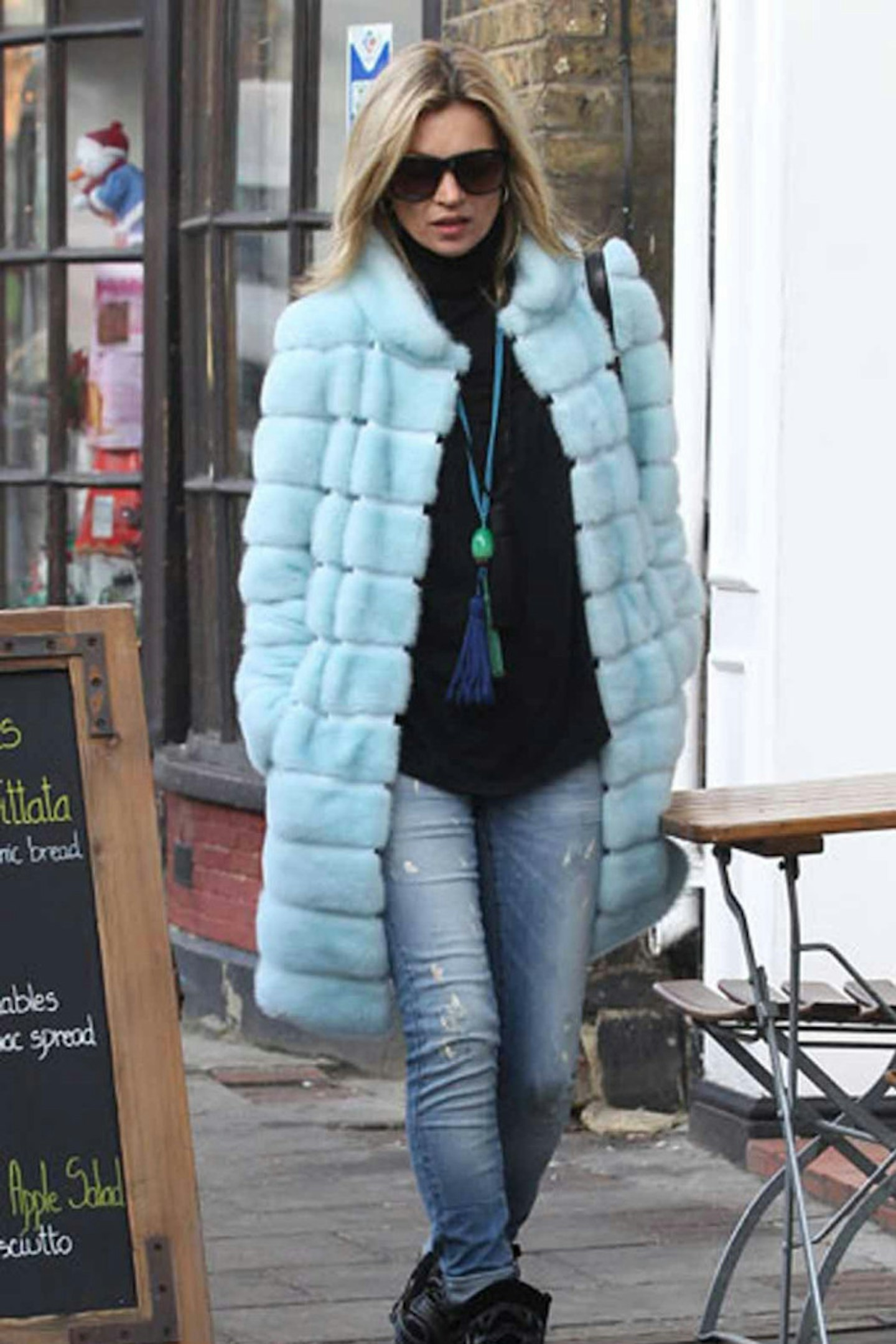 25 of 57
25Kate Moss style blue fur coat
Kate Moss - Out and about December 2012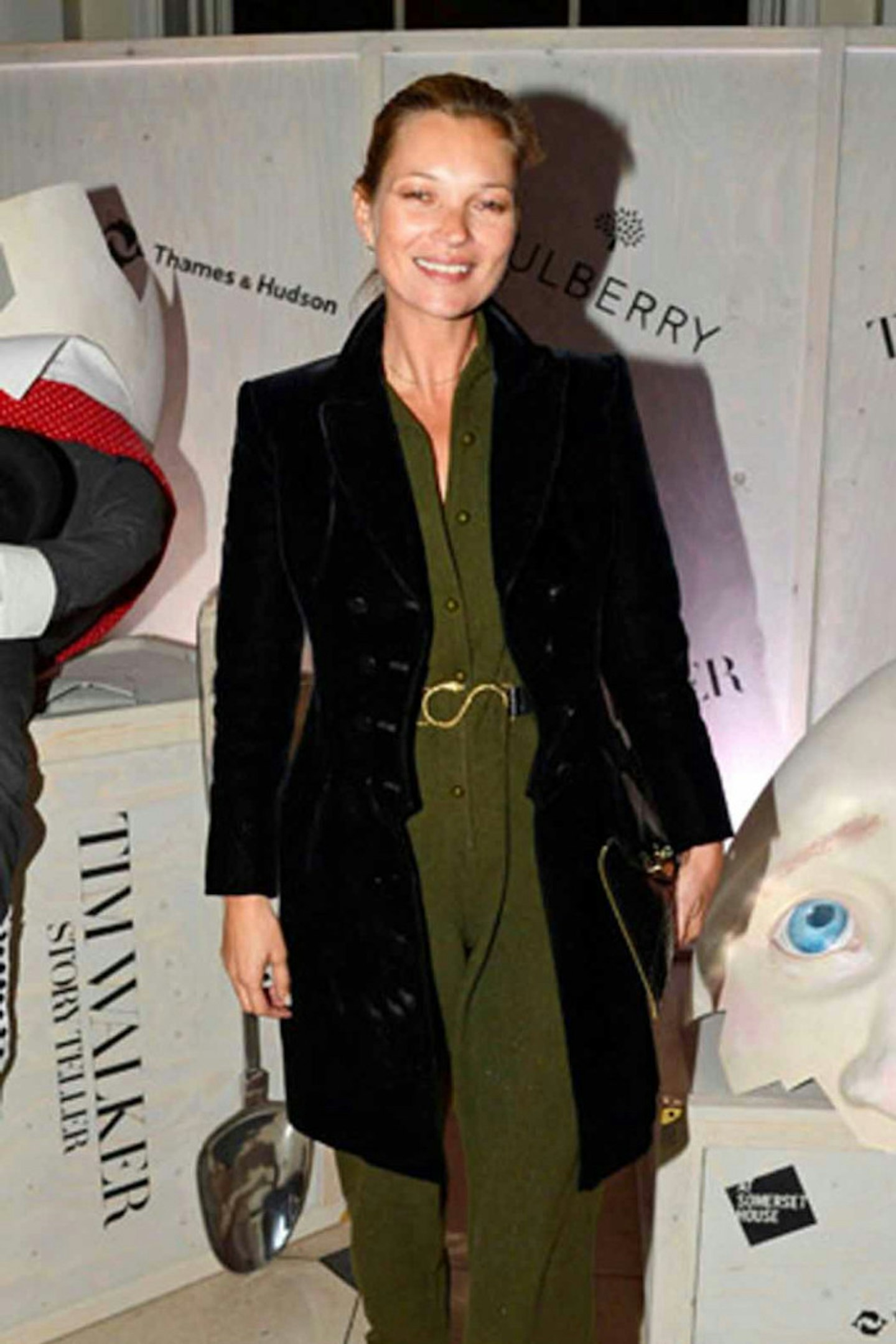 26 of 57
26Kate Moss style green jumpsuit tim walker 2012
Kate Moss - Tim Walker exhibition, 2012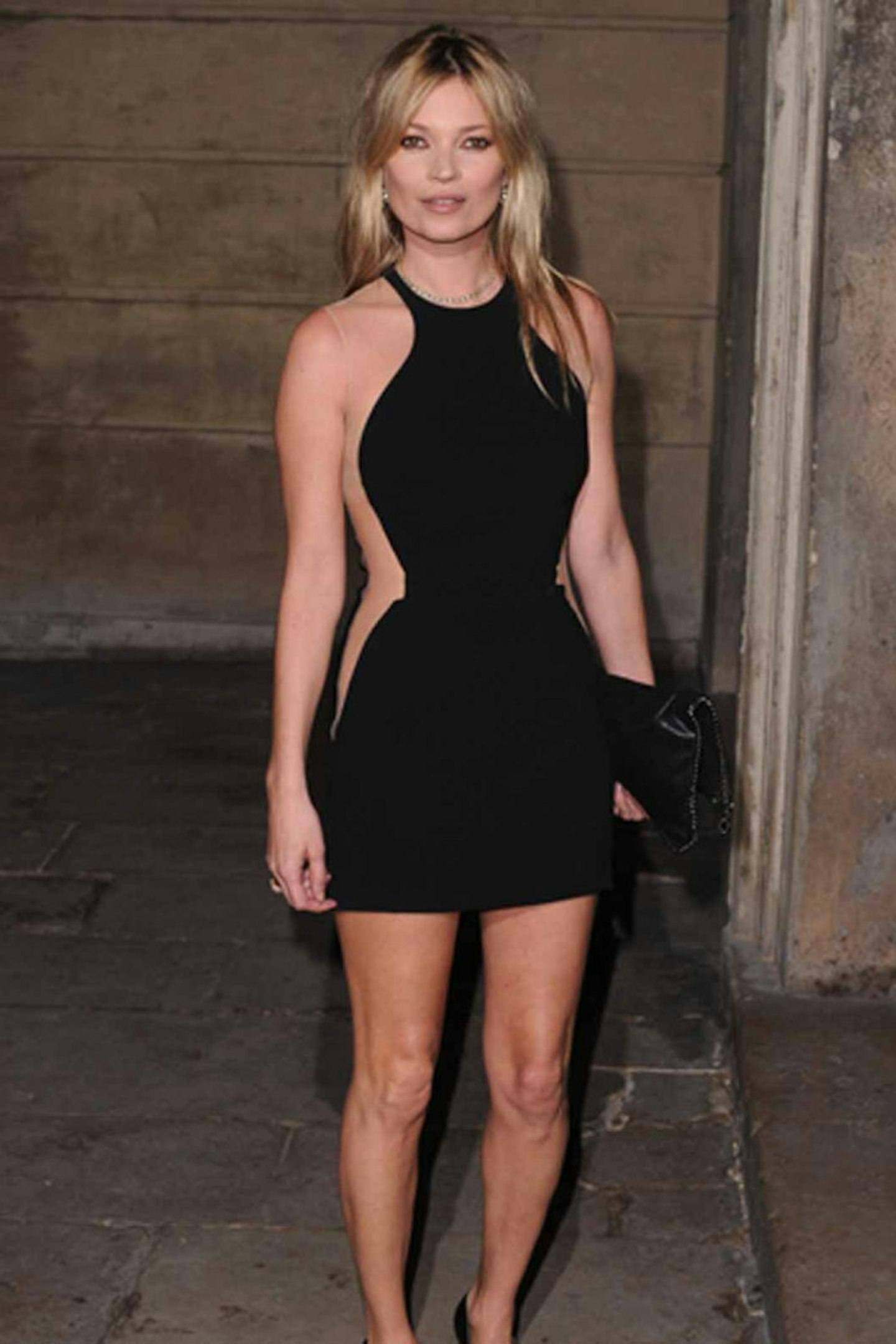 27 of 57
27Kate Moss style stella mccartney black dress
Kate Moss at Stella McCartney's LFW AW12 presentation dinner, Feb 2012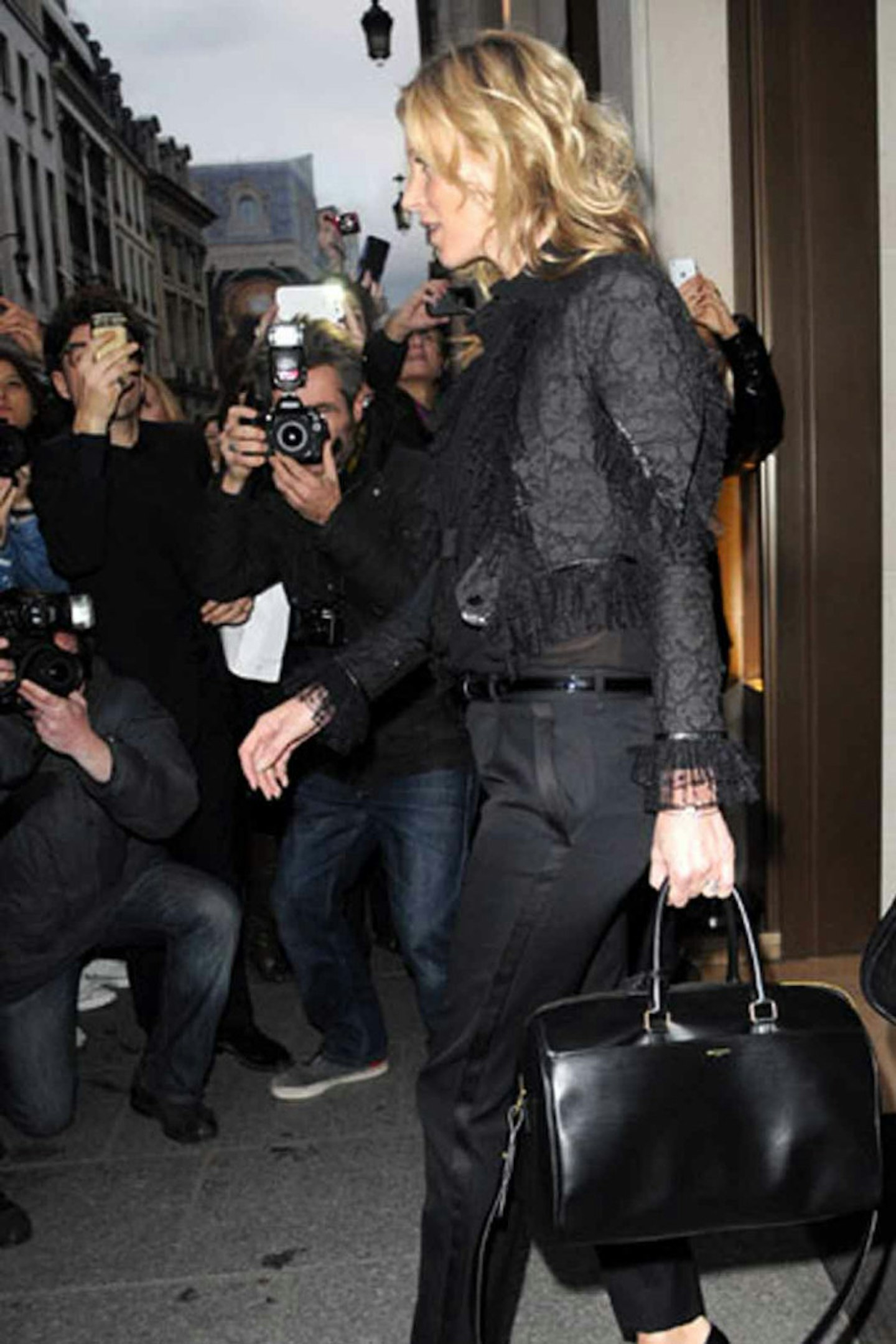 28 of 57
28Kate Moss style book launch 2012 black blouse
Kate Moss - Book launch, Paris, November 2012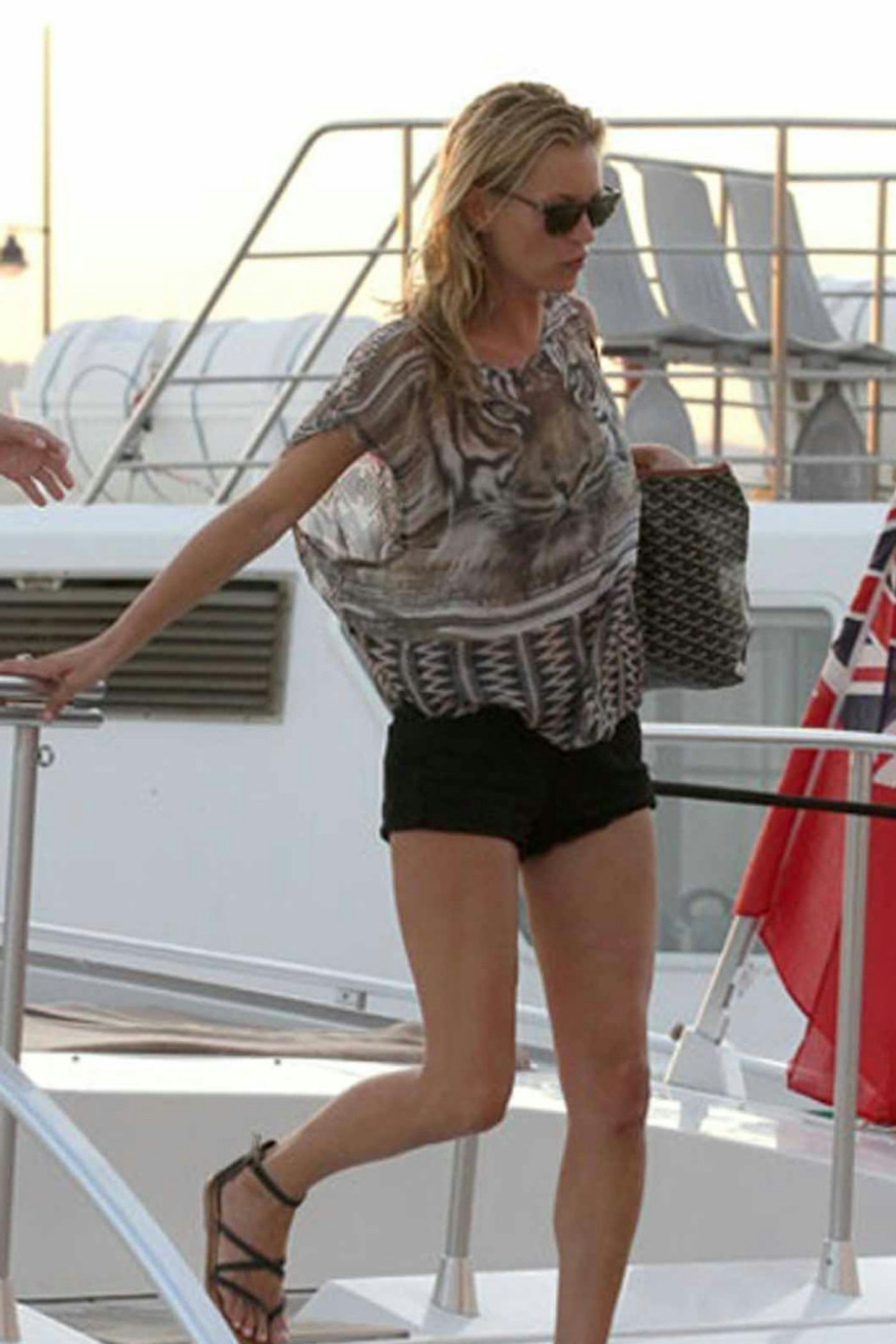 29 of 57
29Kate Moss style holiday st tropez fashion
Kate Moss in St Tropez, Aug 2012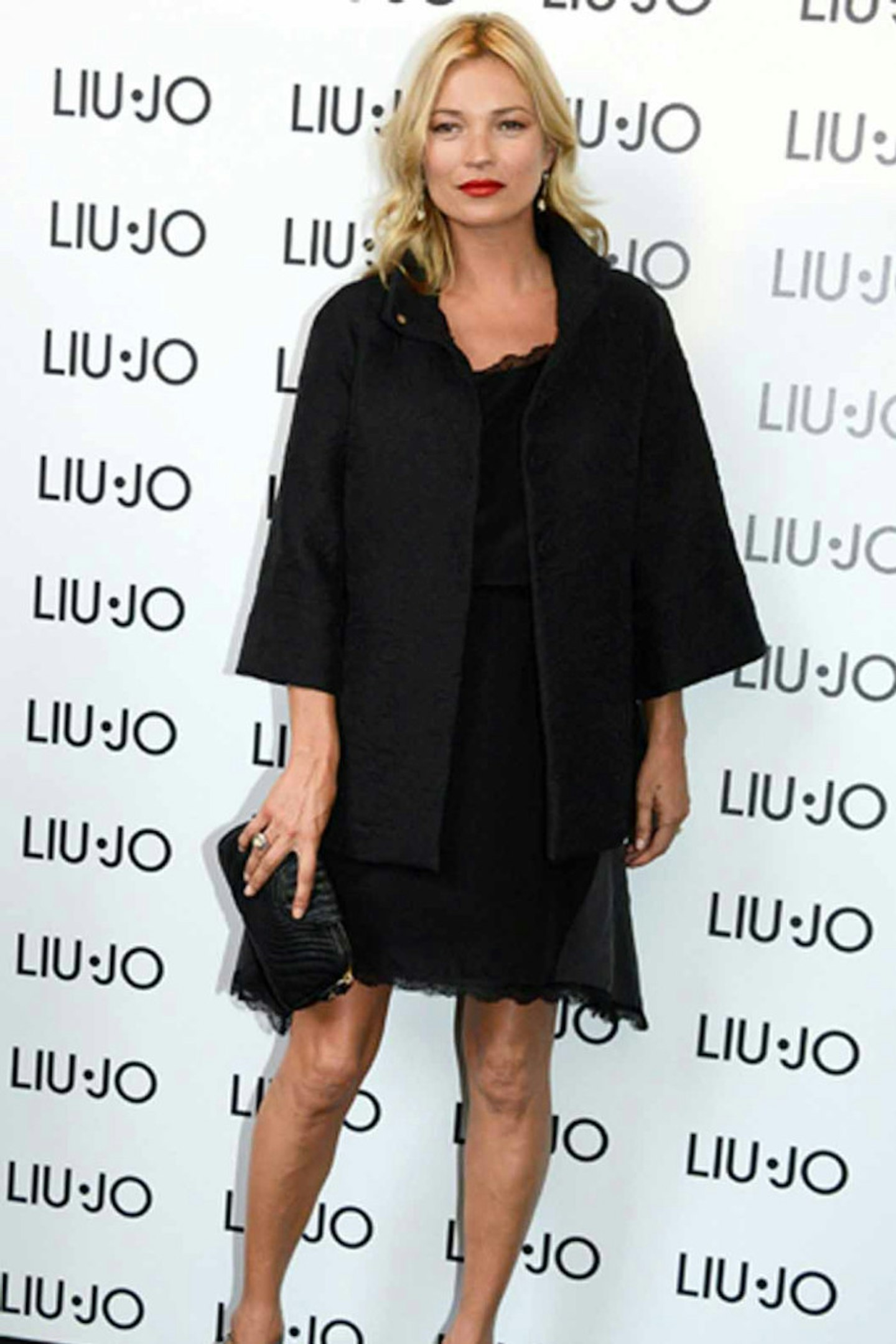 30 of 57
30Kate Moss style liu jo black outfit
Kate Moss at Liu Jo's store opening, Sept 2012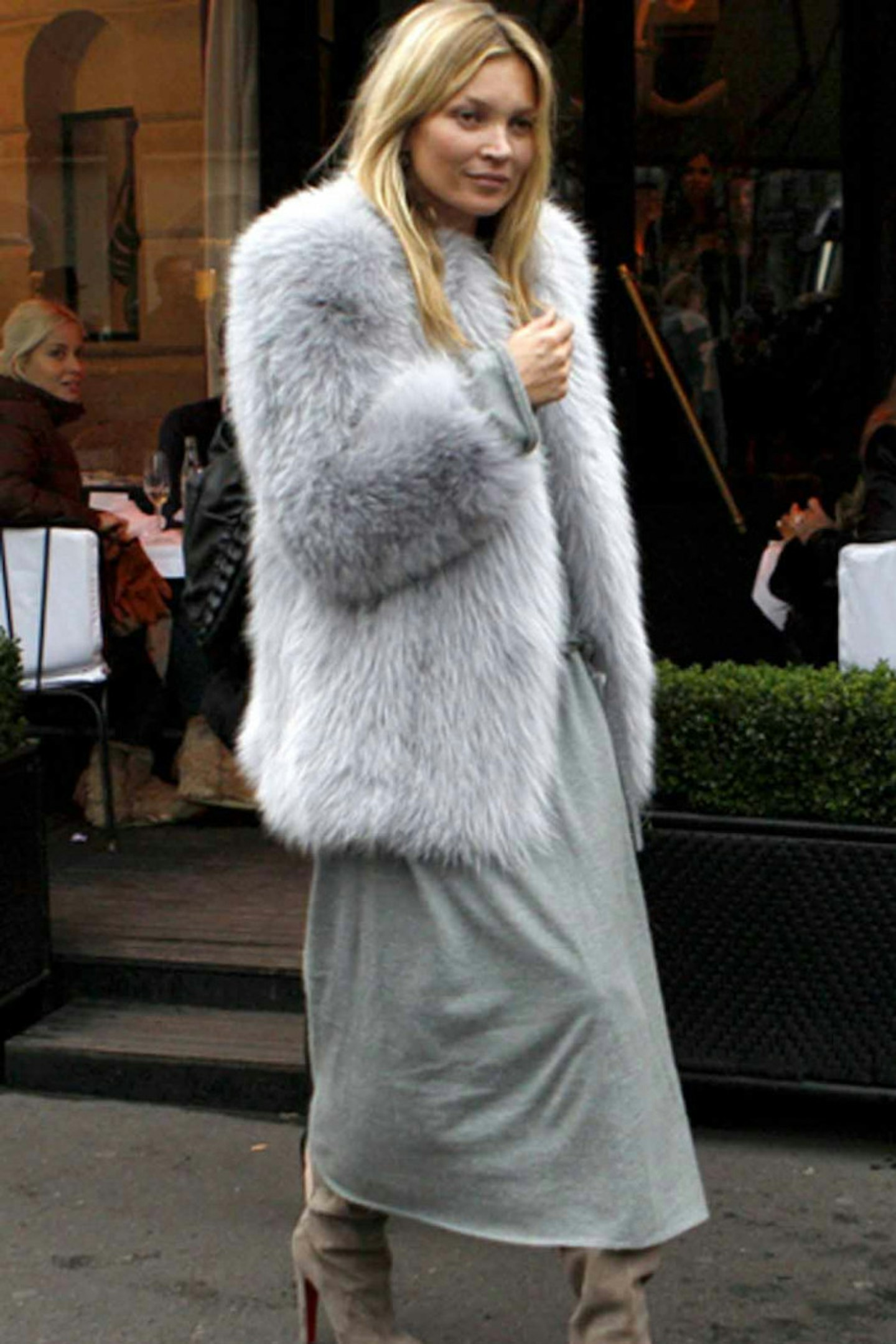 31 of 57
31Kate Moss style paris 2012 fur coat
Kate Moss in Paris, Jan 2012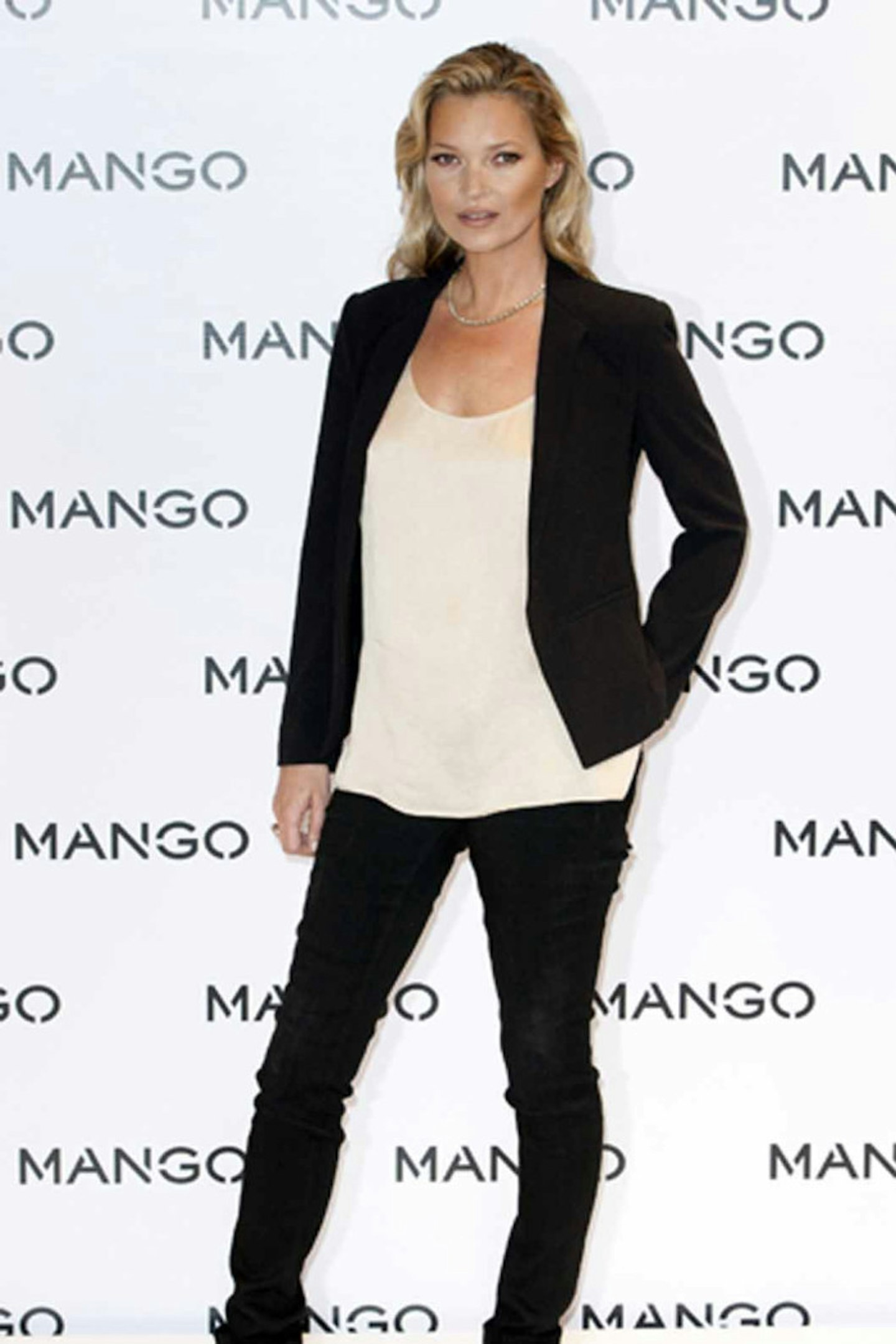 32 of 57
32Kate Moss style black blazer mango
Kate Moss an the announcement of her Mango campaign, Jan 2012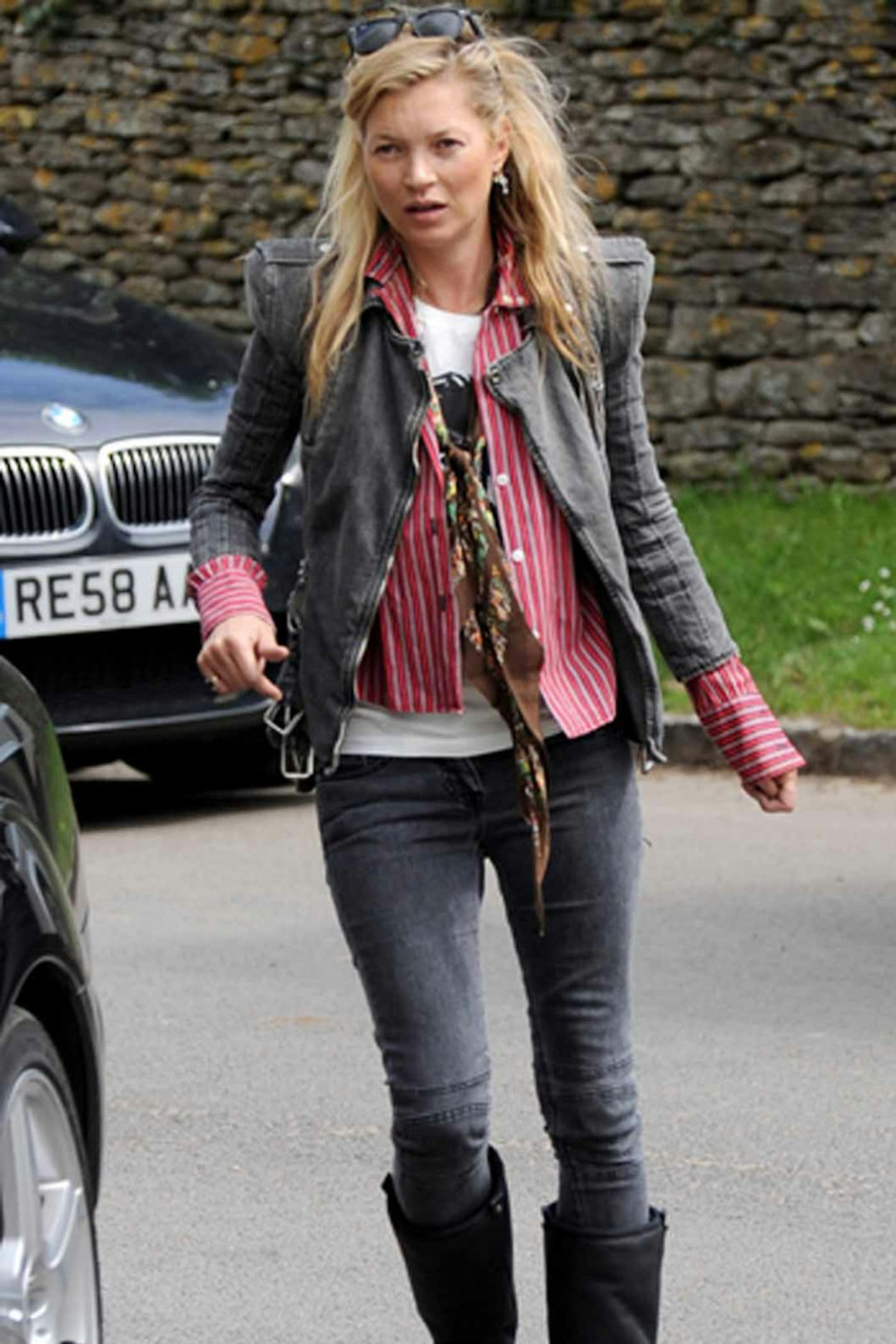 33 of 57
33Kate Moss style the swan denim
Kate Moss at The Swan, May 2012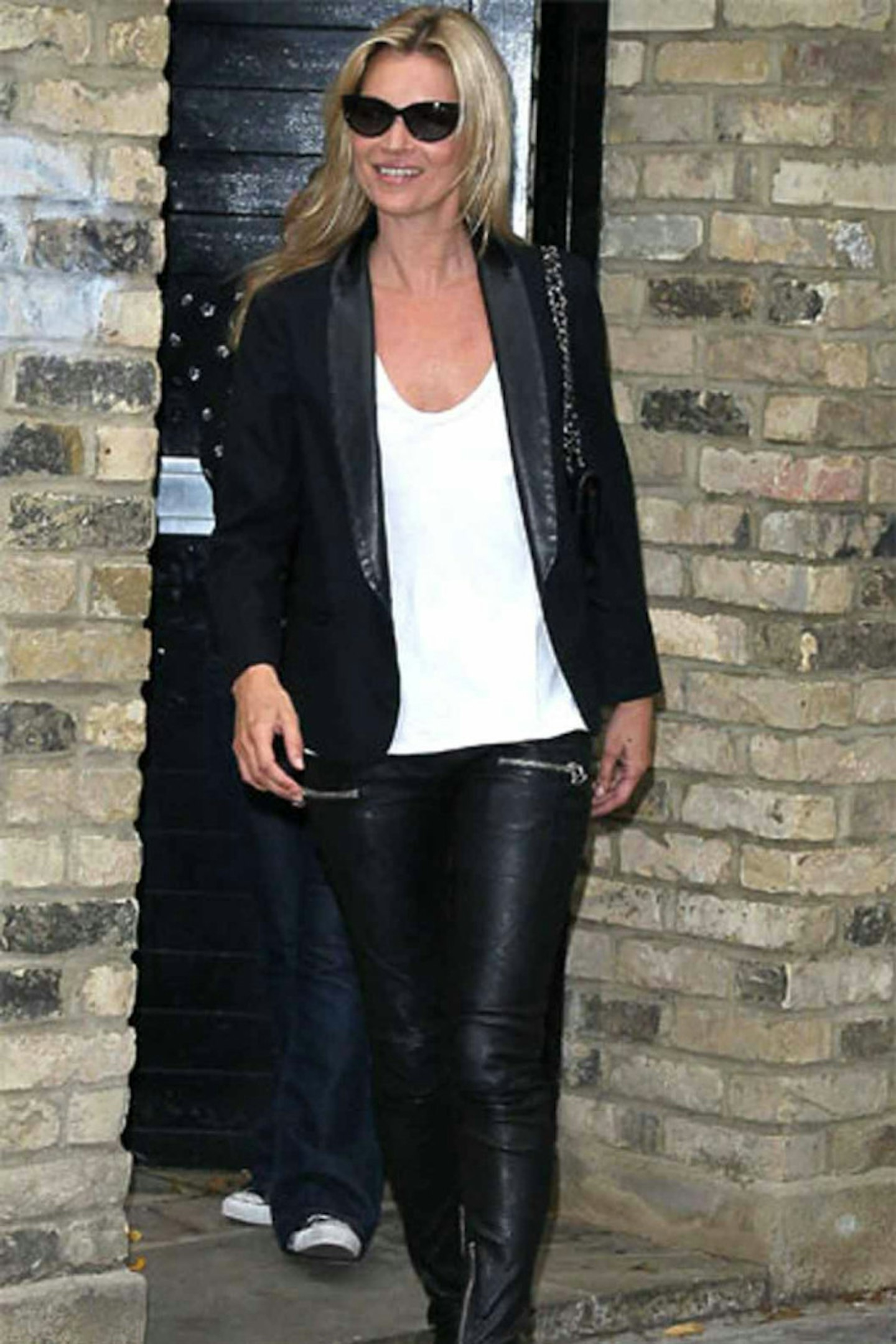 34 of 57
34Kate Moss style leather trousers london
Kate Moss in London, June 2011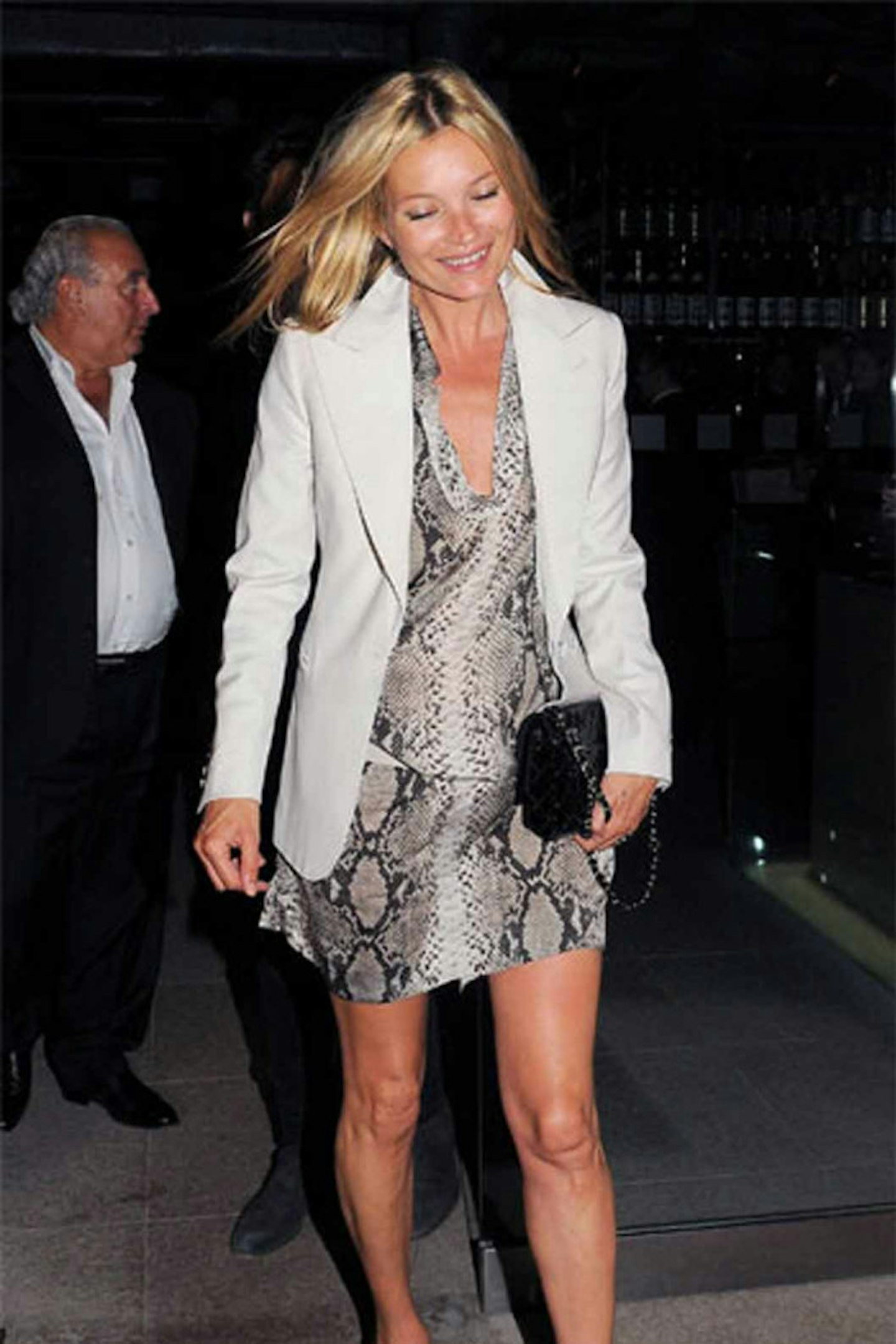 35 of 57
35Kate Moss style snakeprint dress
Kate Moss in London, July 2011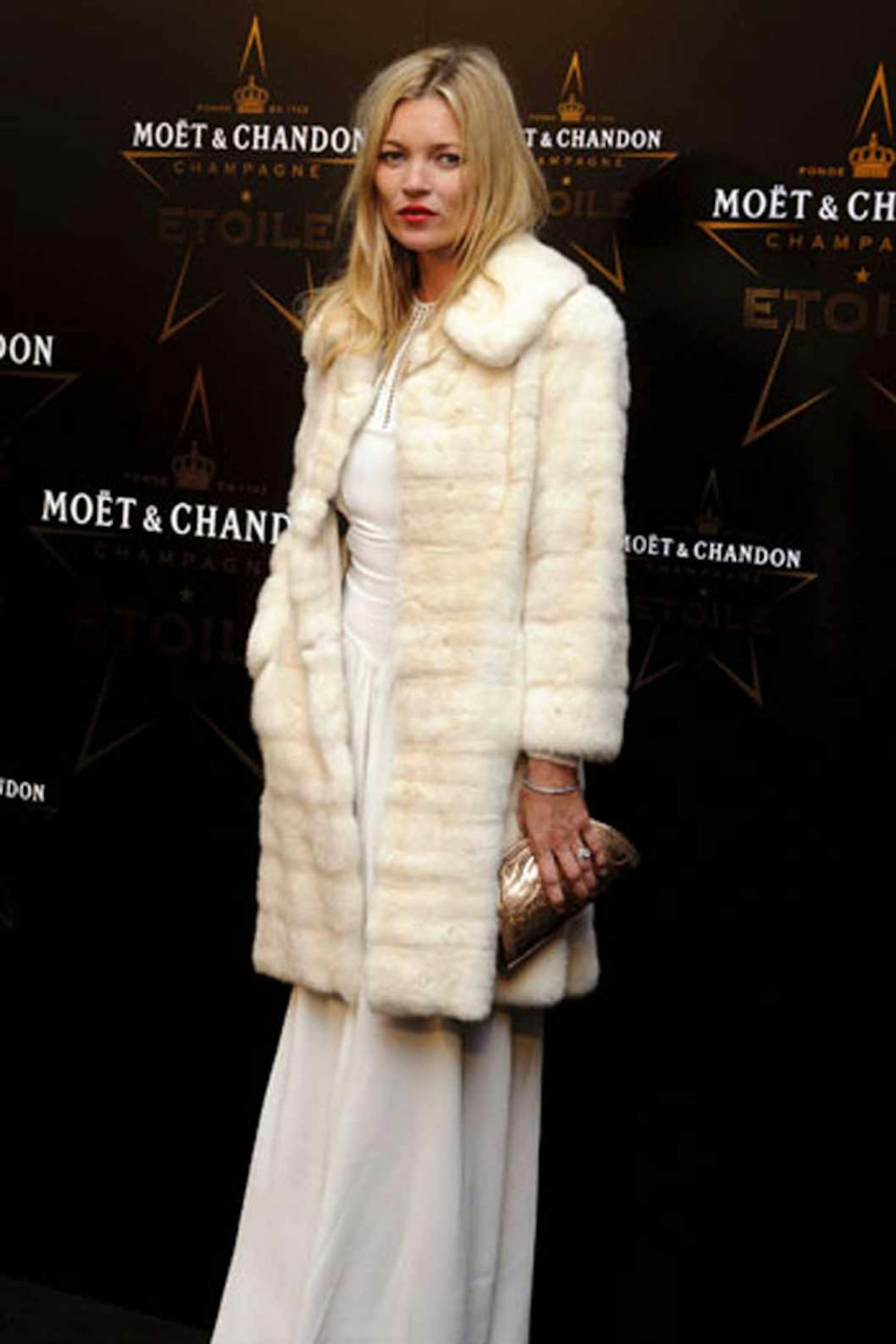 36 of 57
36Kate Moss style fur coat moet and chandon etoile awards
Kate Moss at the Moet and Chandon Etoile awards, Sept 2011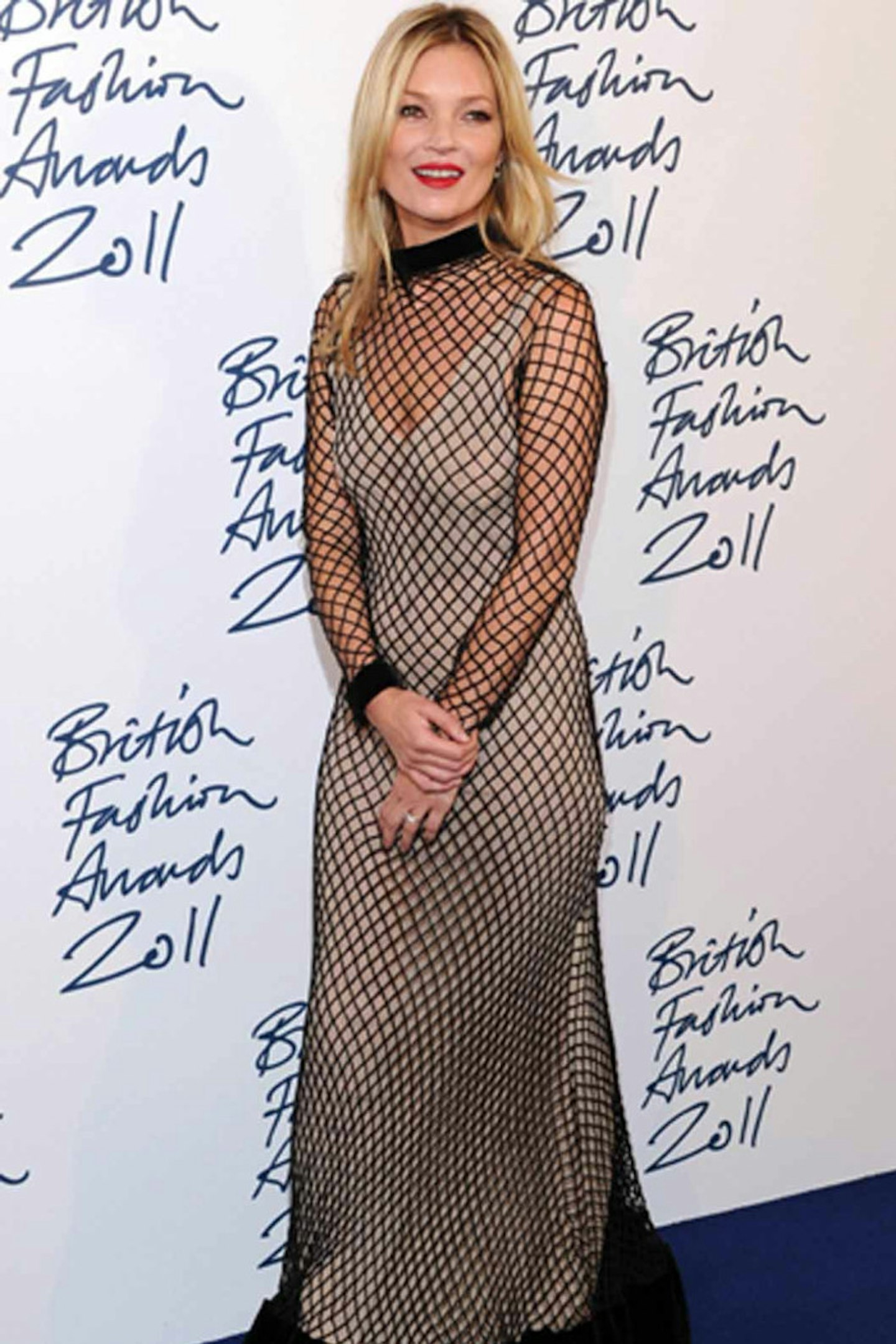 37 of 57
37Kate Moss style netted dress the british fashion awards
Kate Moss at The British Fashion Awards, Nov 2011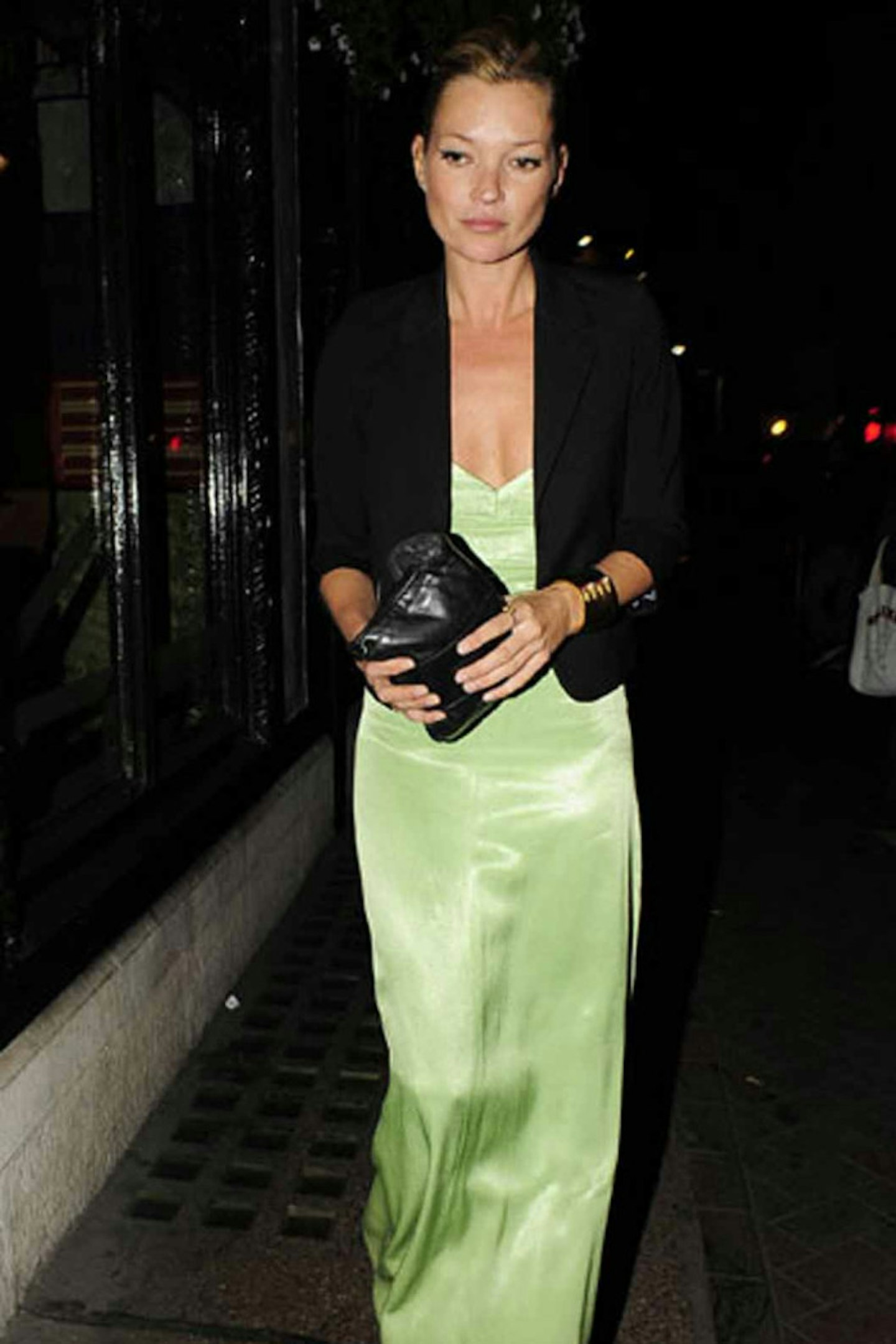 38 of 57
38Kate Moss style green dress
Kate Moss - London, September 2009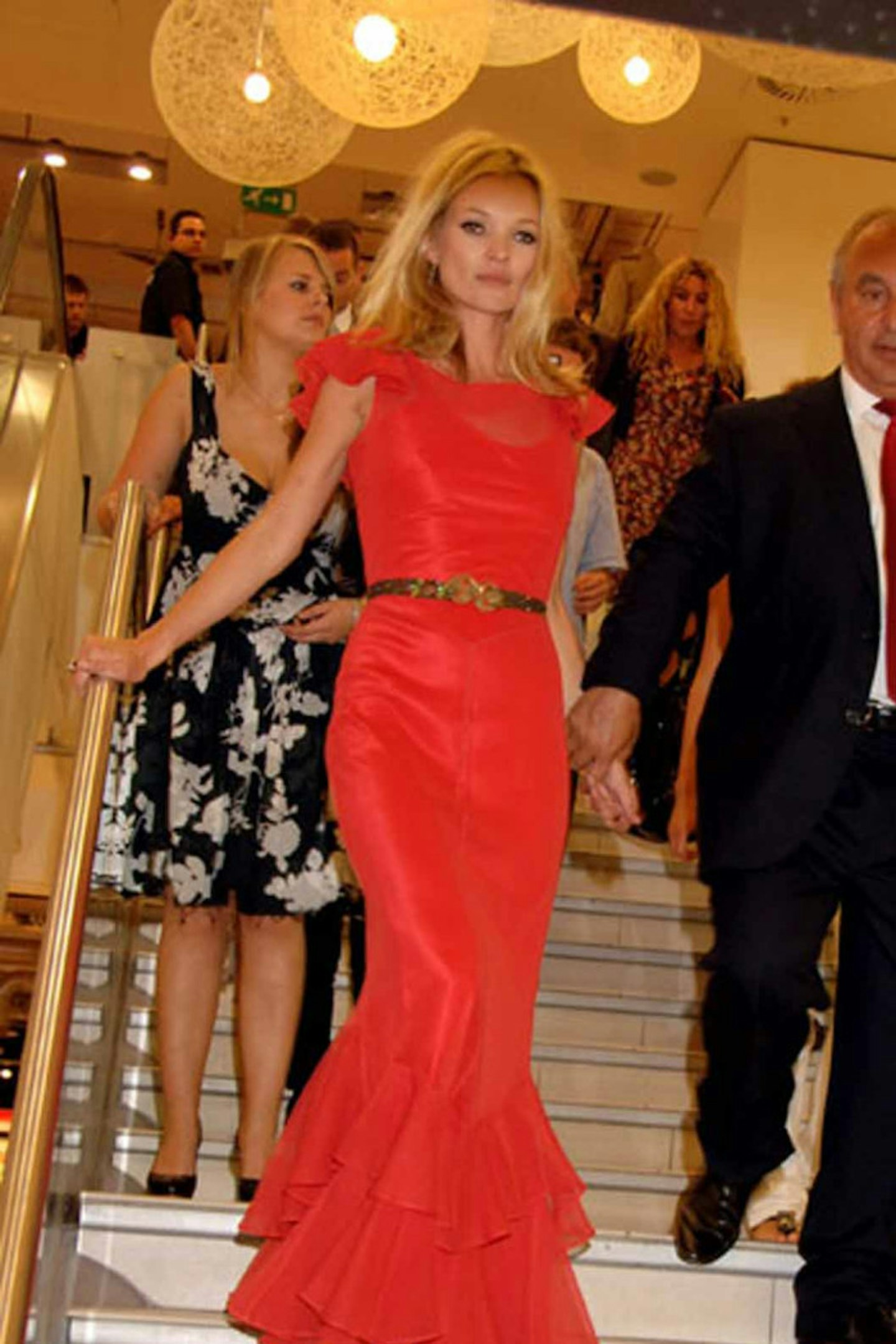 39 of 57
39Kate Moss style red dress topshop launch
Kate Moss - Topshop Launch, April 2007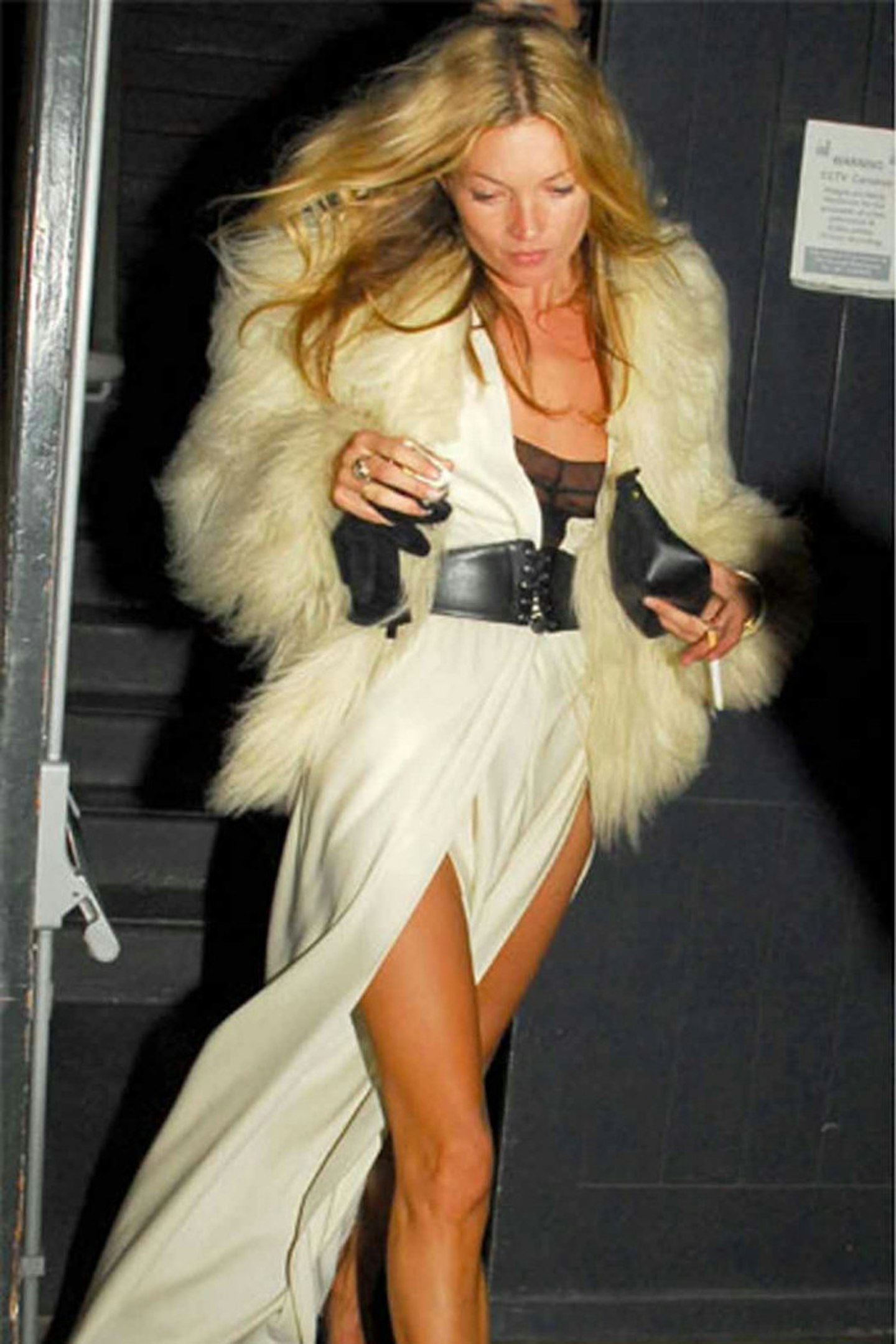 40 of 57
40Kate Moss style fur coat 33rd birthday
Kate Moss on her 33rd birthday, Jan 2007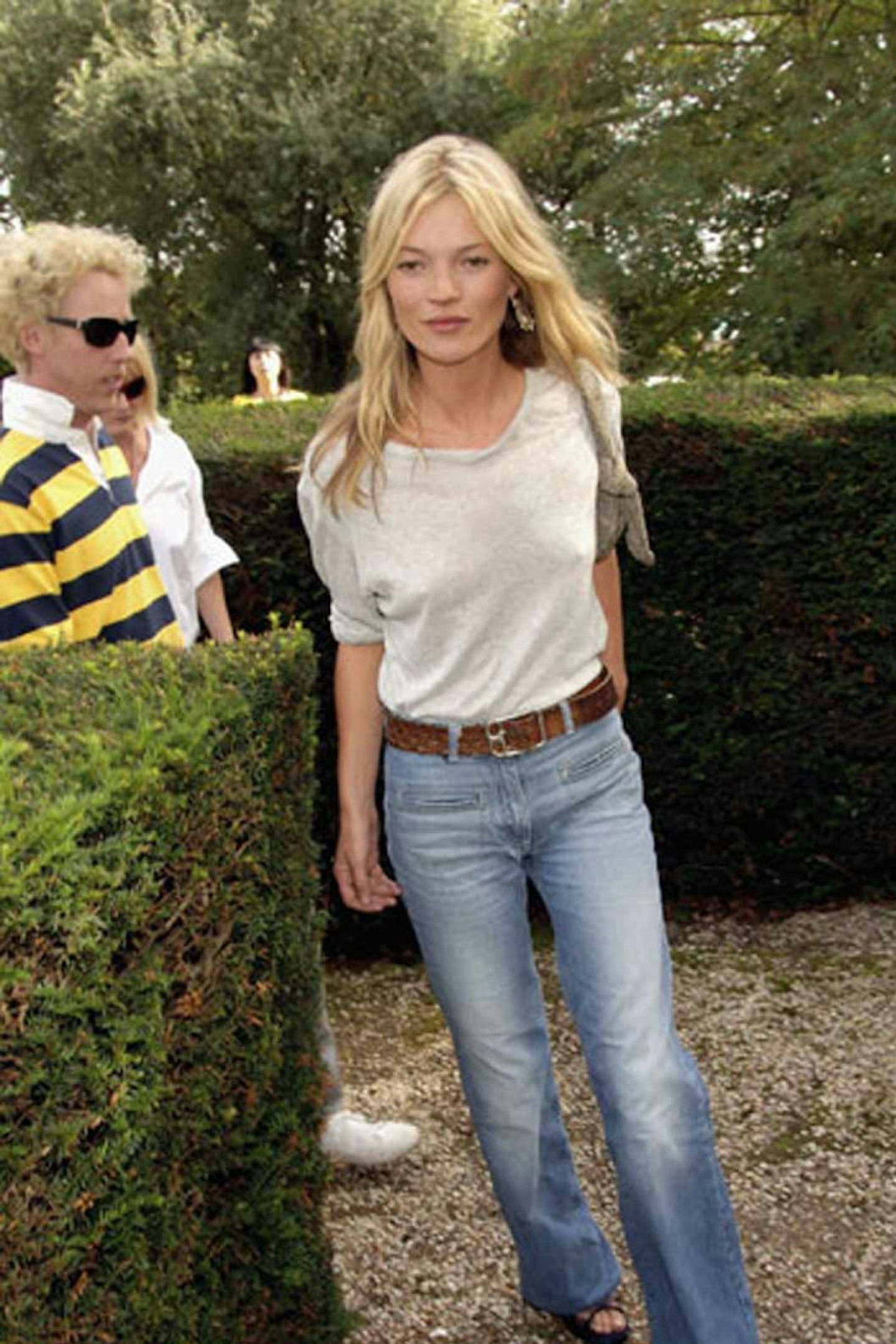 41 of 57
41Kate Moss style jeans london fashion week
Kate Moss - London Fashion Week, September 2007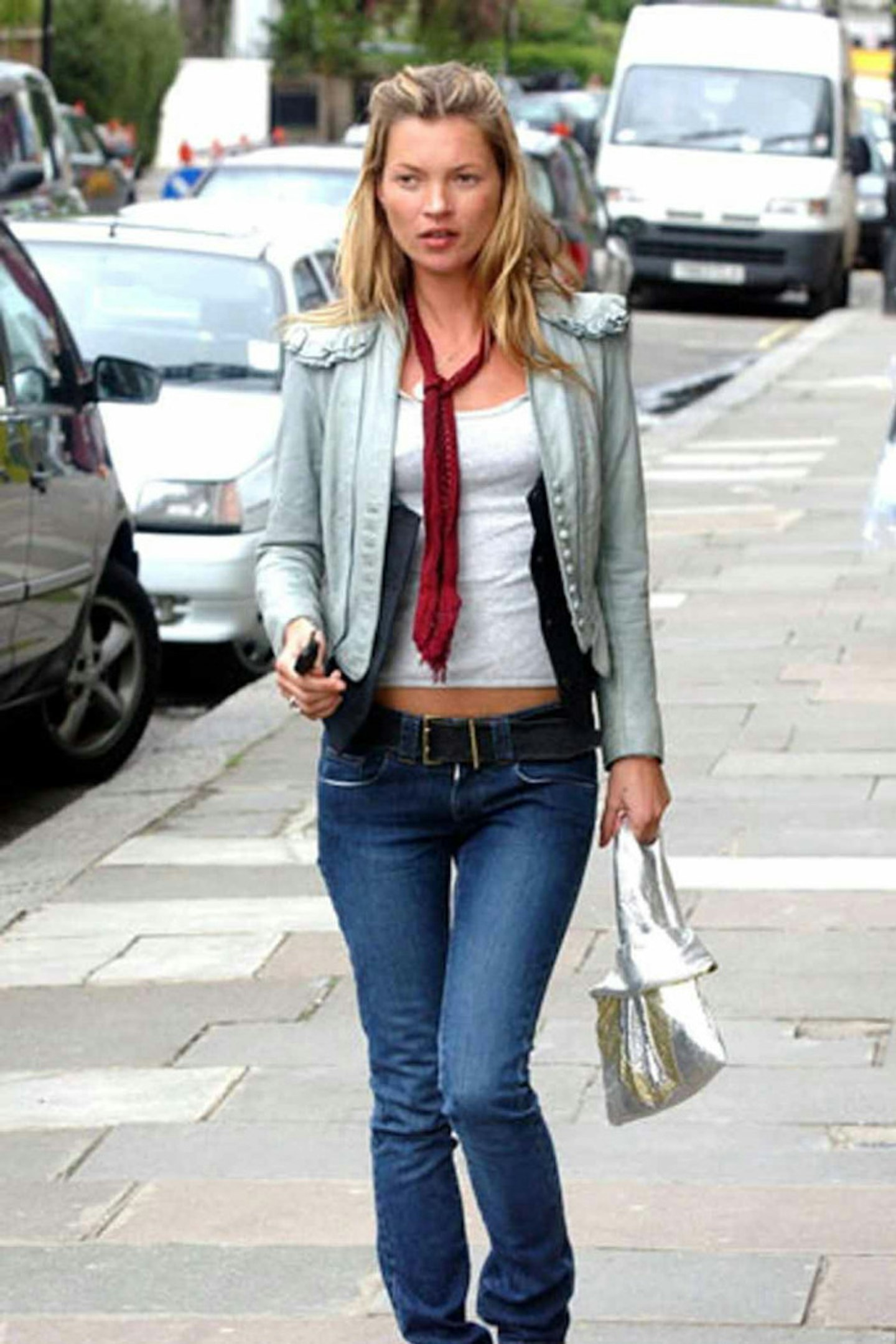 42 of 57
42Kate Moss style jeans notting hill 2005
Kate Moss - Notting Hill, May 2005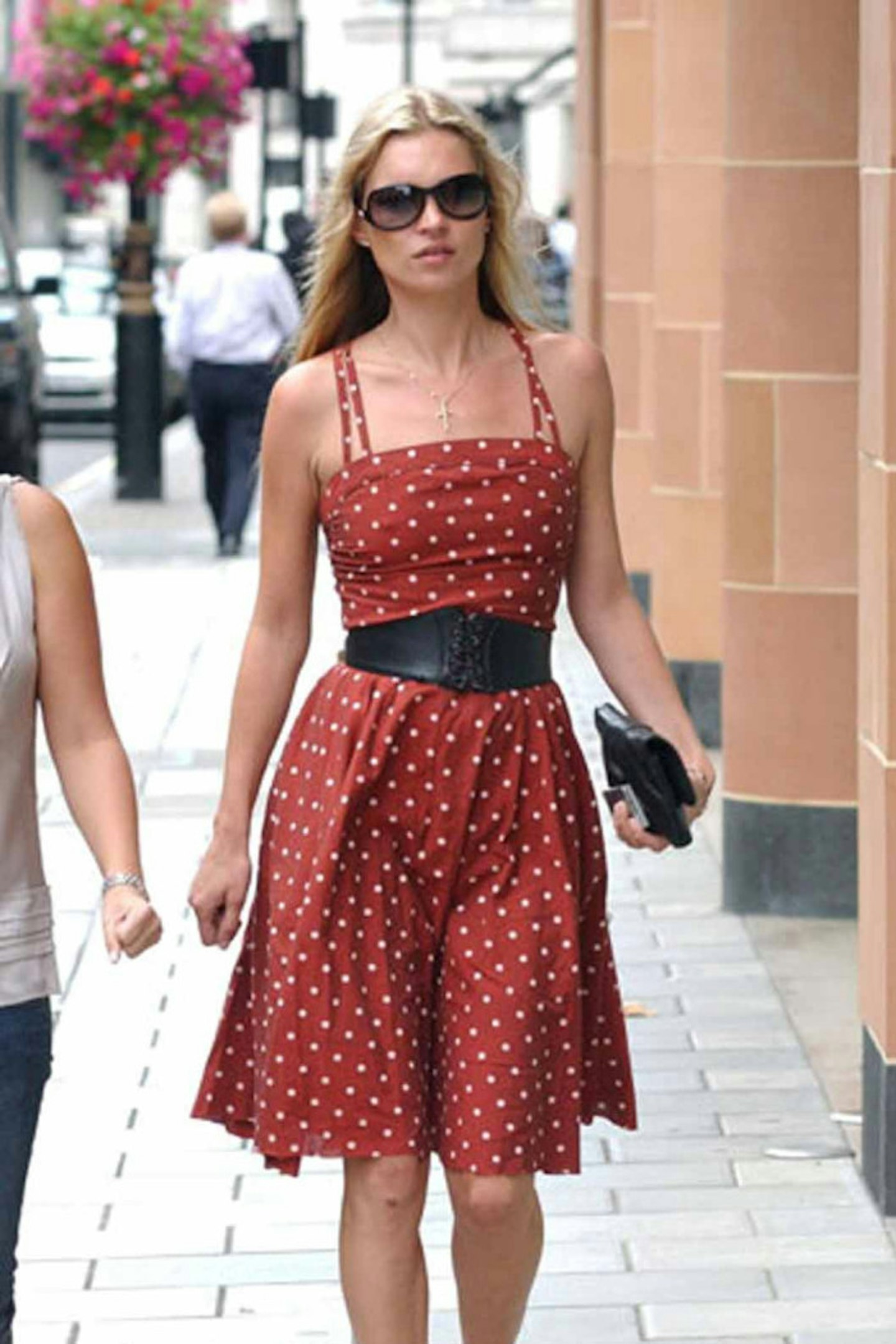 43 of 57
43Kate Moss style polkadot dress london
Kate Moss - London, August 2005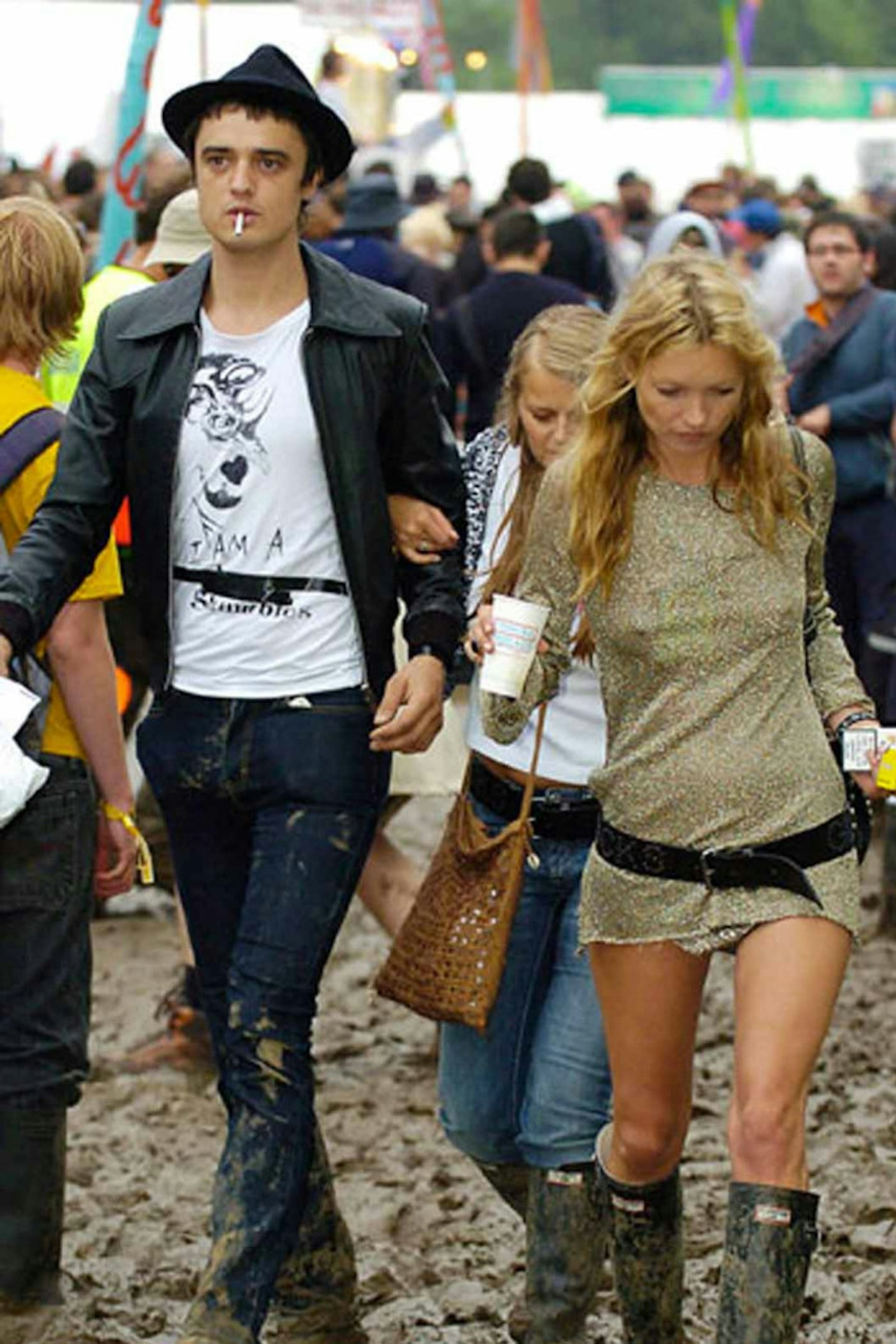 44 of 57
44Kate Moss style glastonbury 2005 hunters
Kate Moss - Glastonbury 2005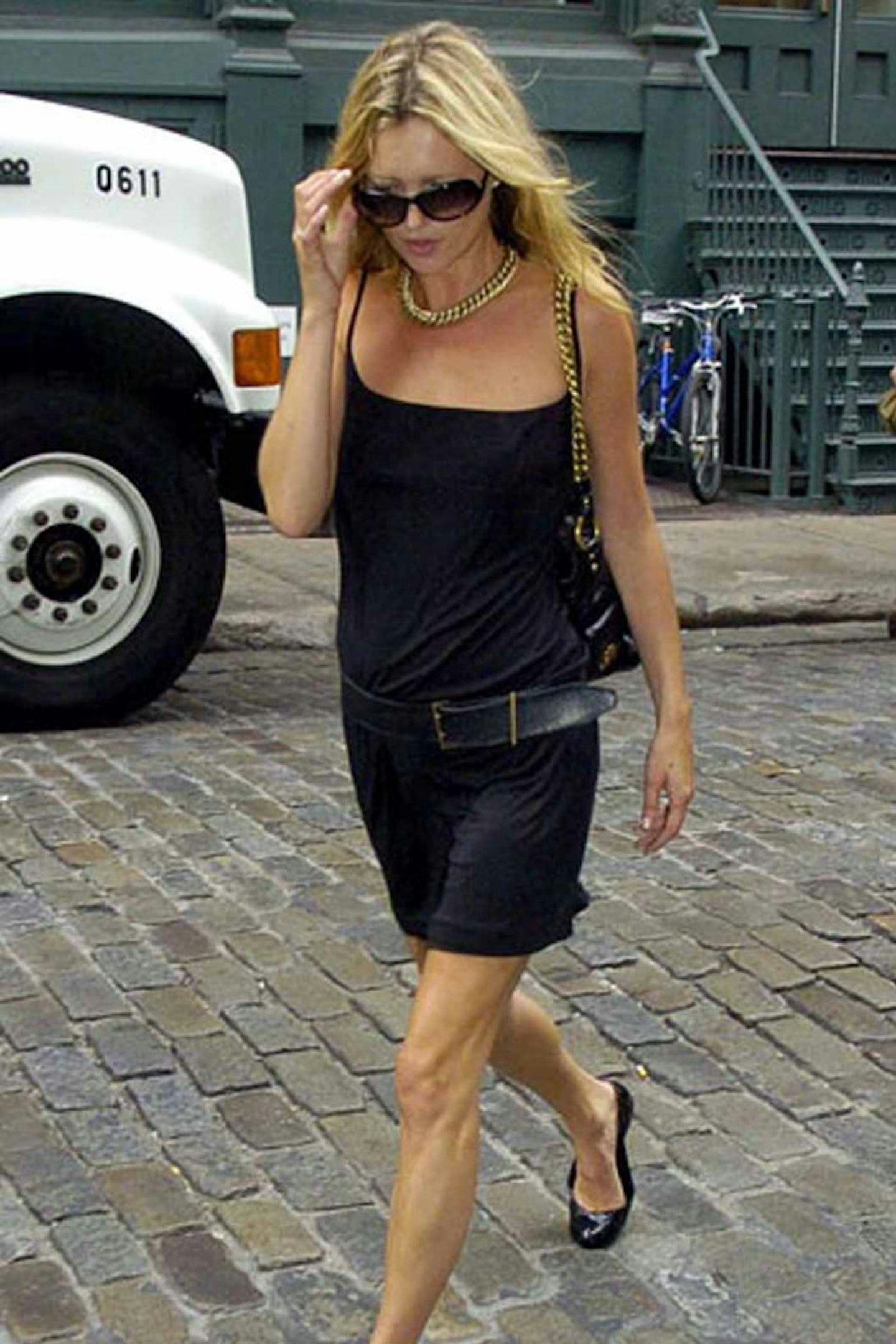 45 of 57
45Kate Moss style black belted dress soho
Kate Moss - Soho, September 2005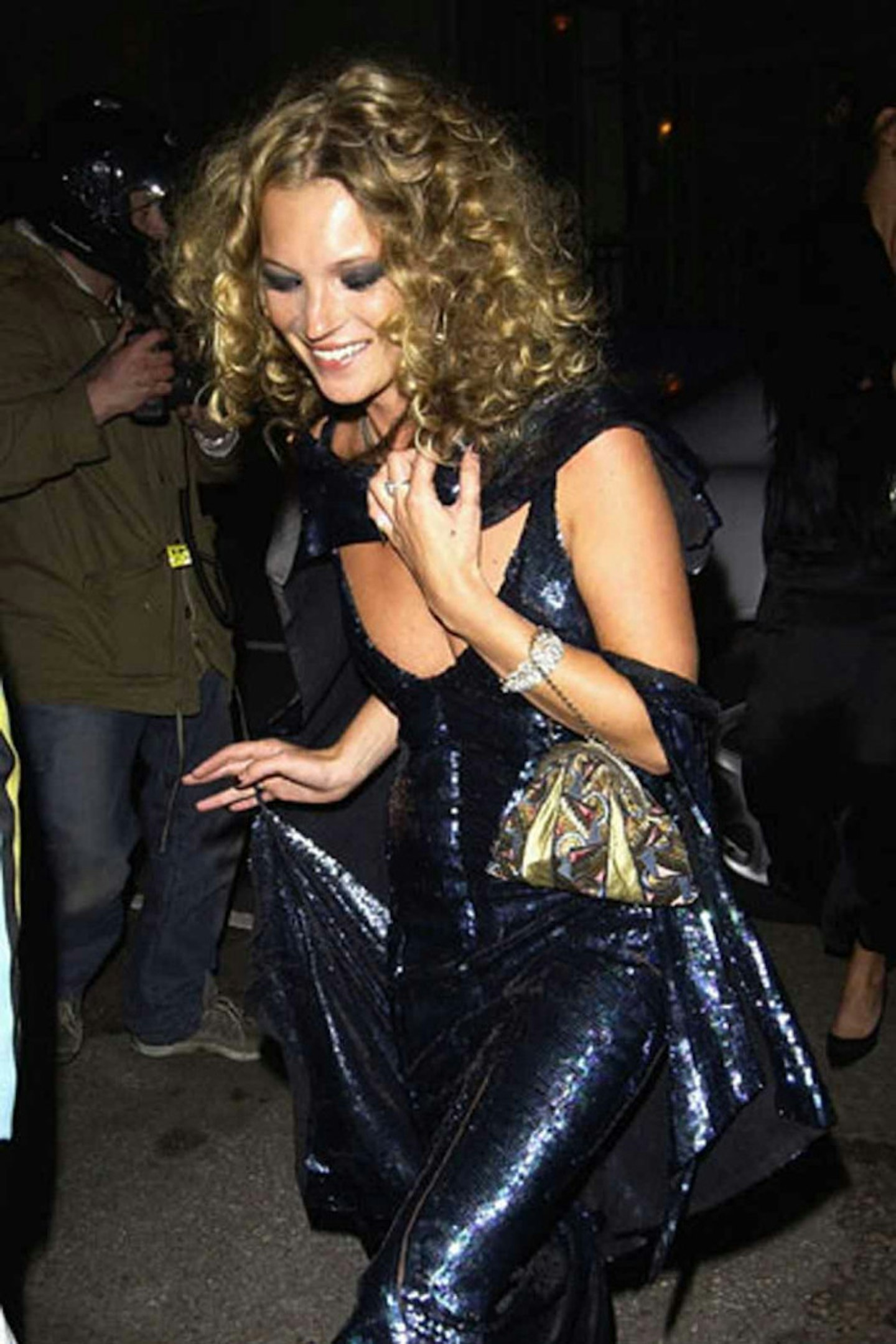 46 of 57
46Kate Moss style 30th birthday
Kate Moss - 30th birthday, Claridges, 2004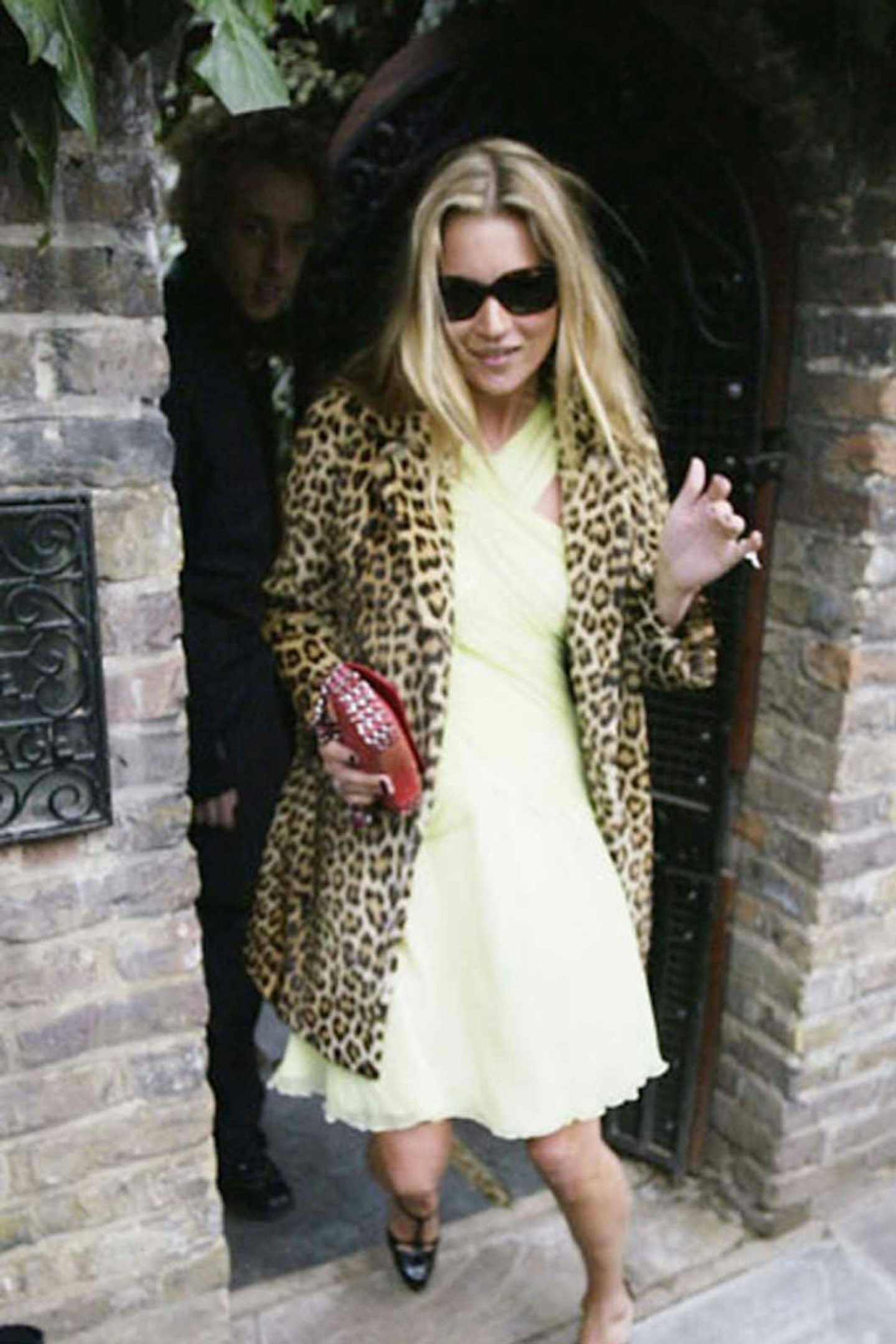 47 of 57
47Kate Moss style leopard print jacket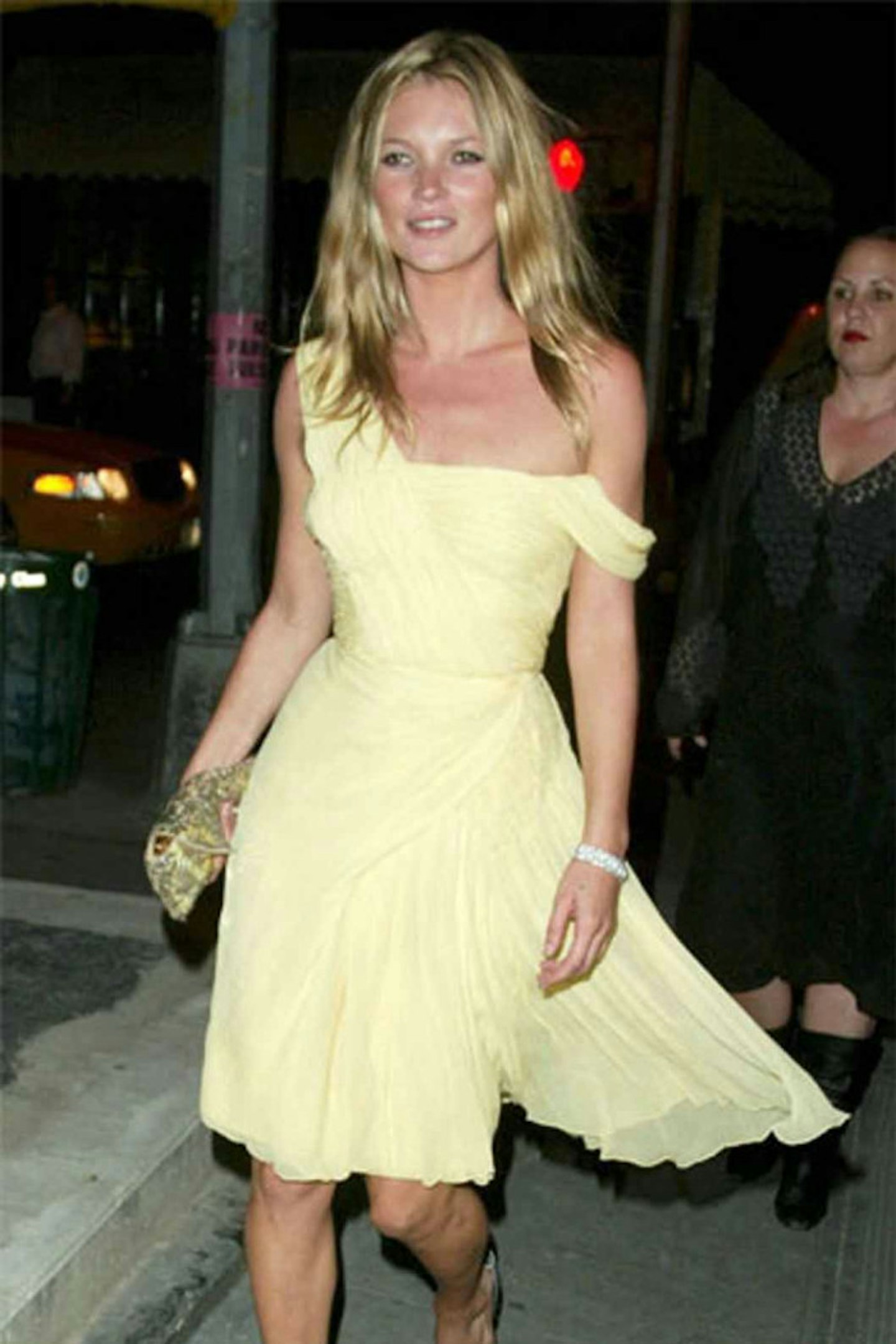 48 of 57
48Kate Moss style yellow dress another magazine
Kate Moss at Another magazine's party, 2003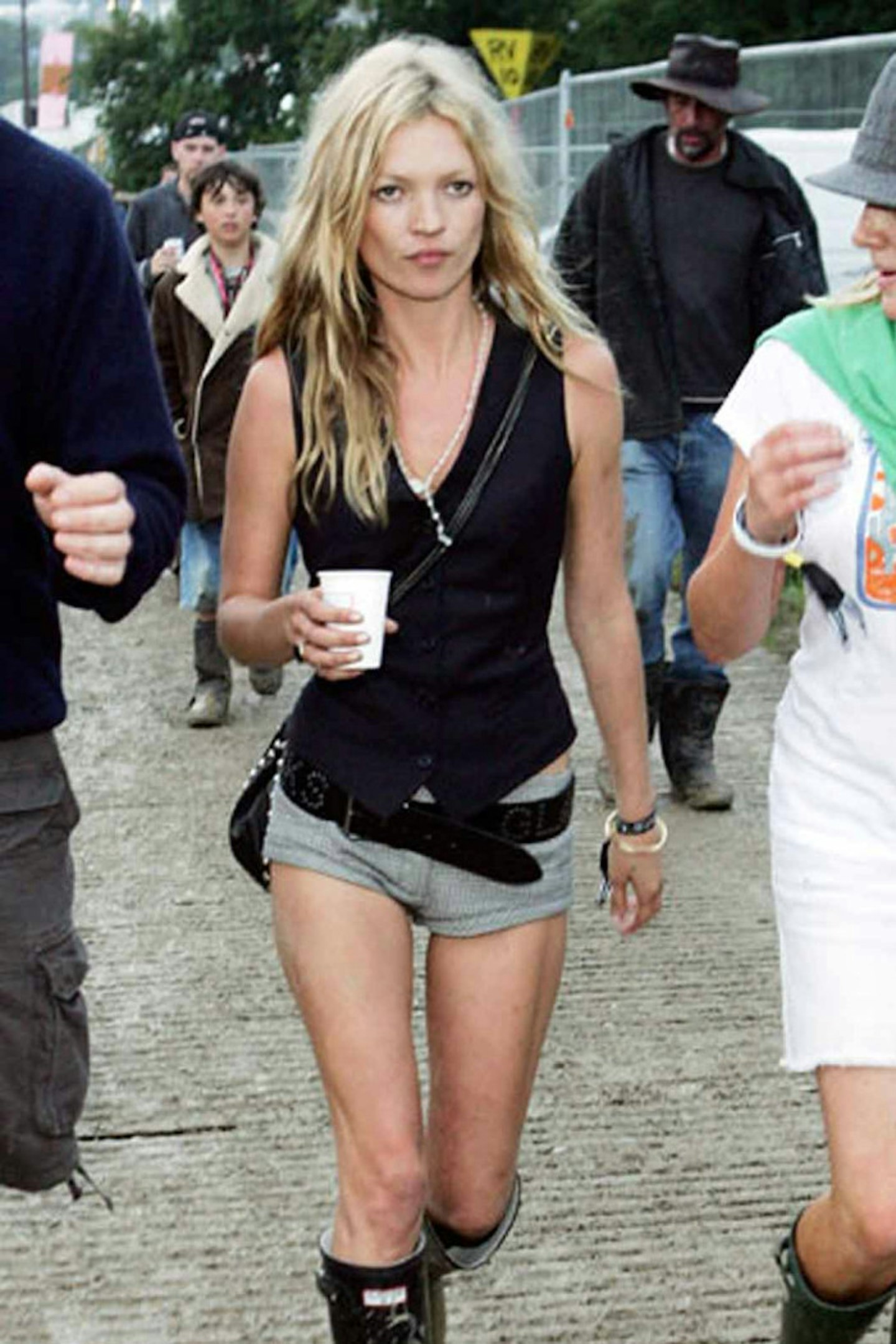 49 of 57
49Kate Moss style glastonbury shorts hunters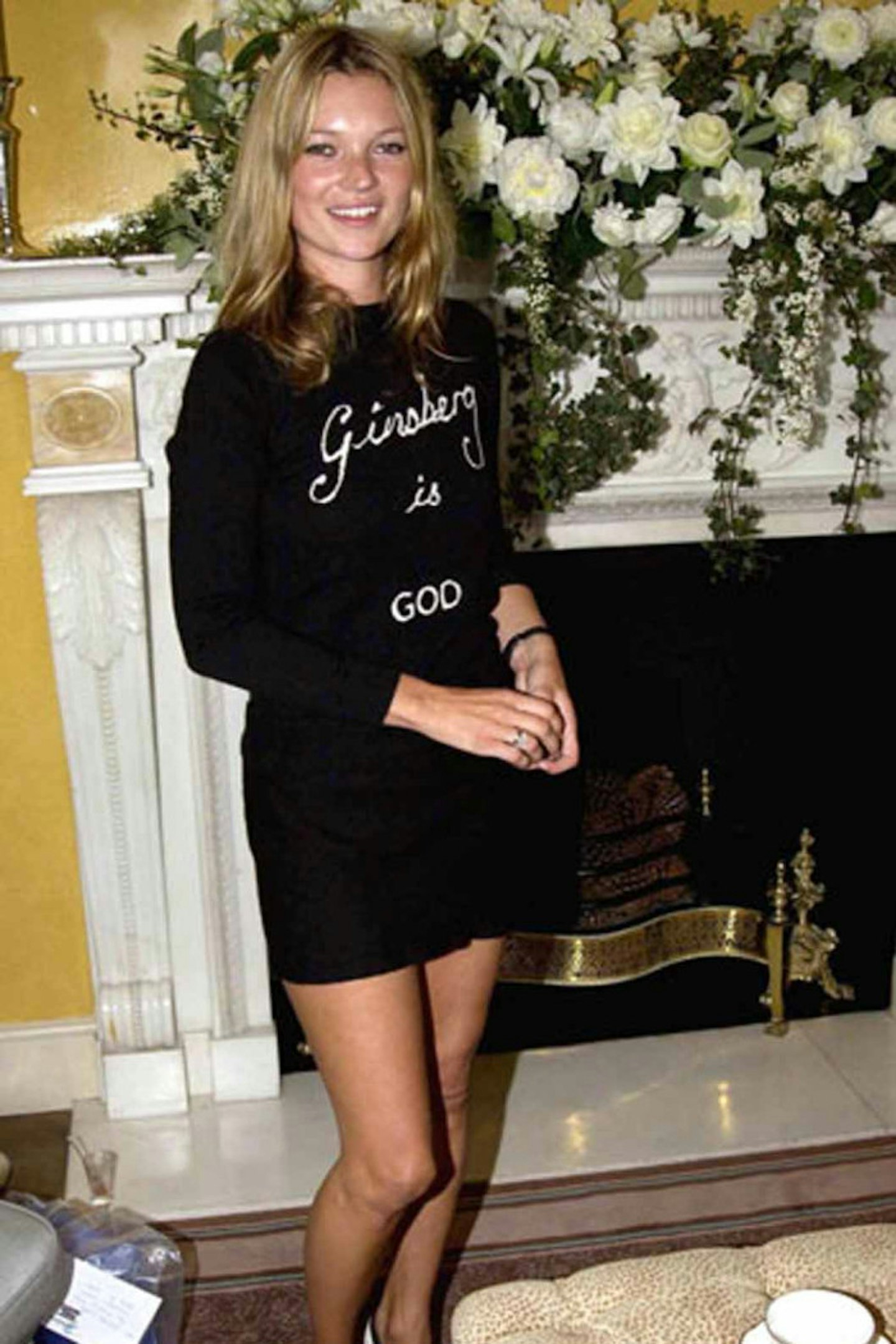 50 of 57
50Kate Moss style 2003 jumper dress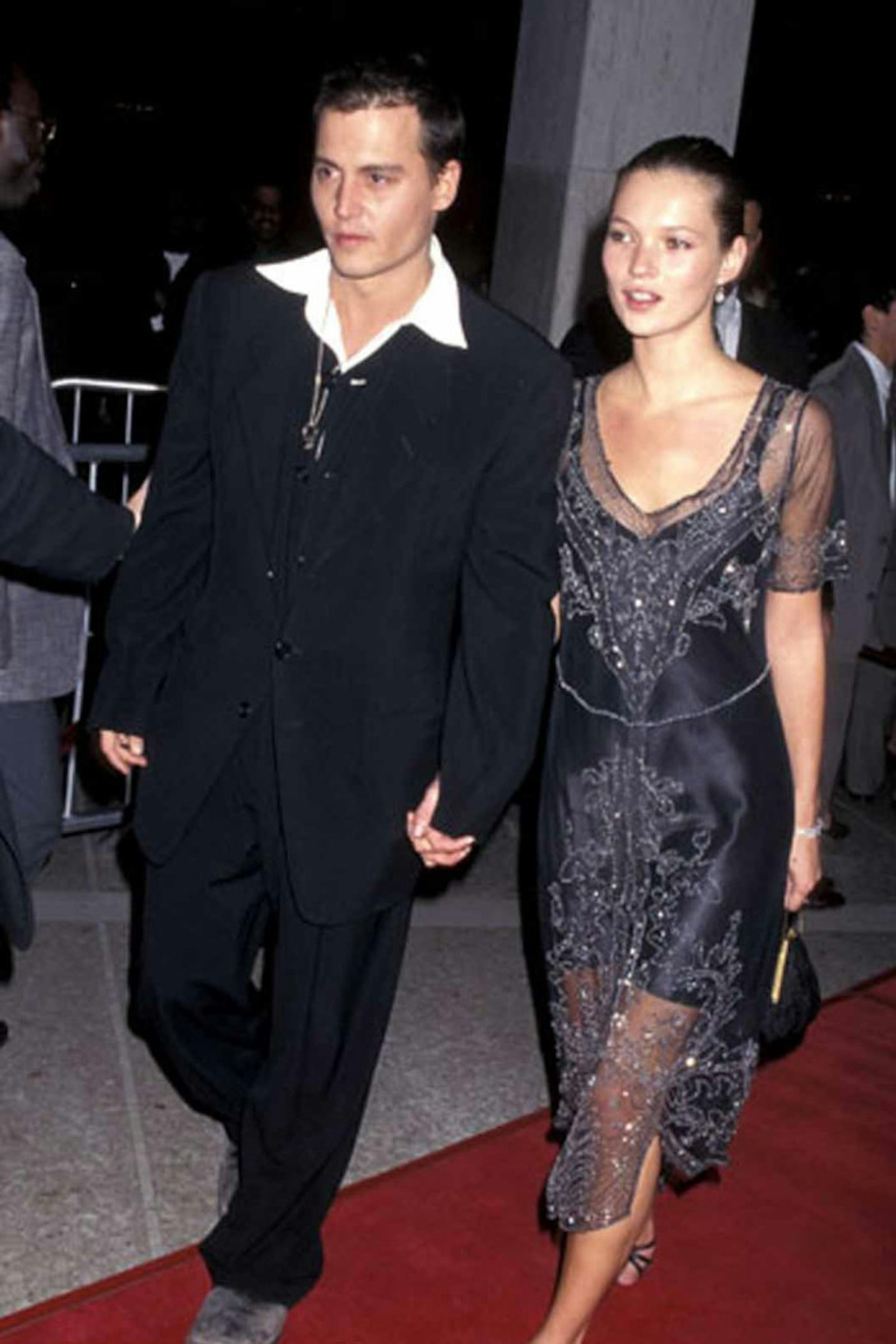 51 of 57
51Kate Moss style donnie brasco premiere
Kate Moss - Premiere of Donnie Brasco, February 1997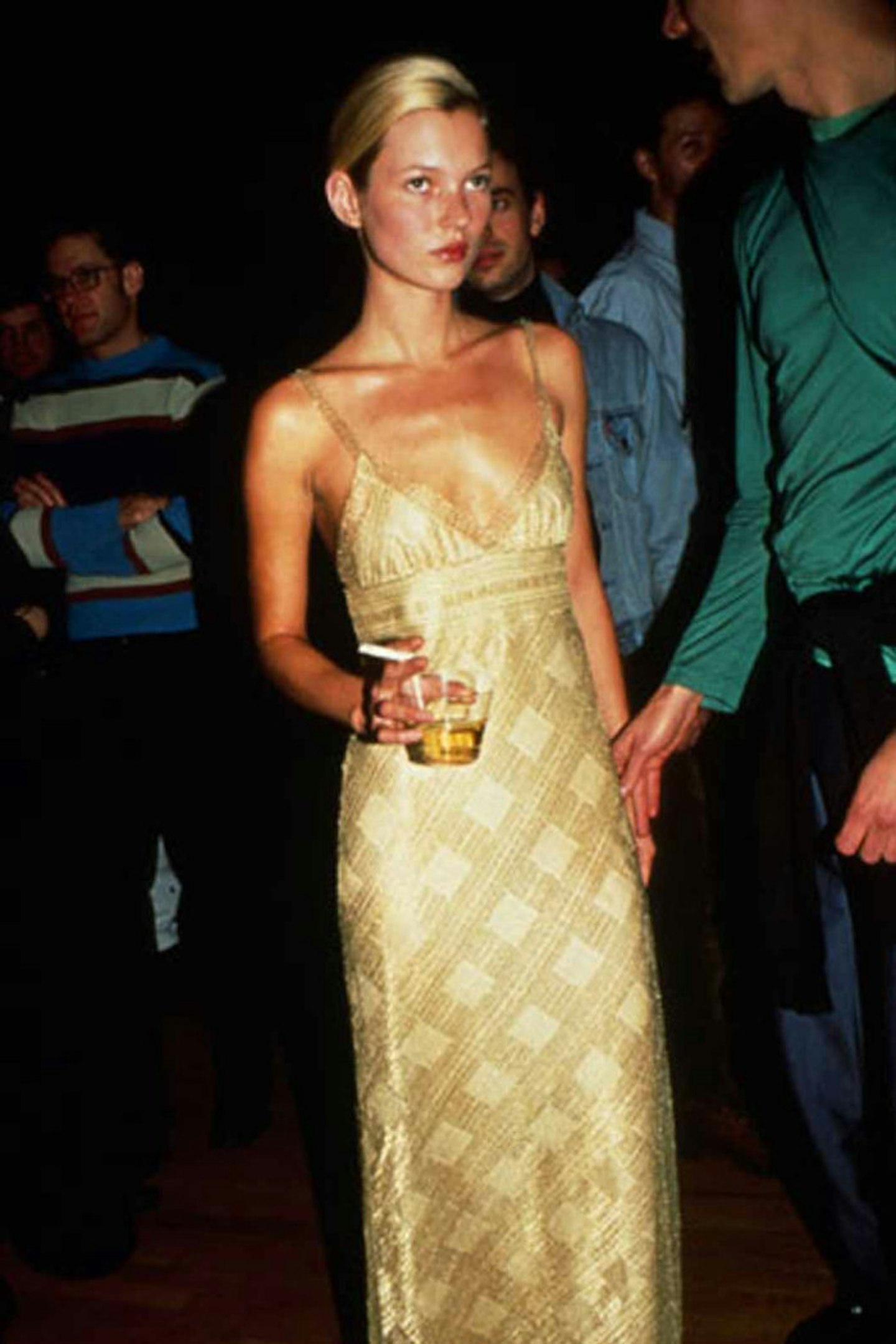 52 of 57
52Kate Moss style gold dress 1996
Kate Moss in Marc Jacobs, 1996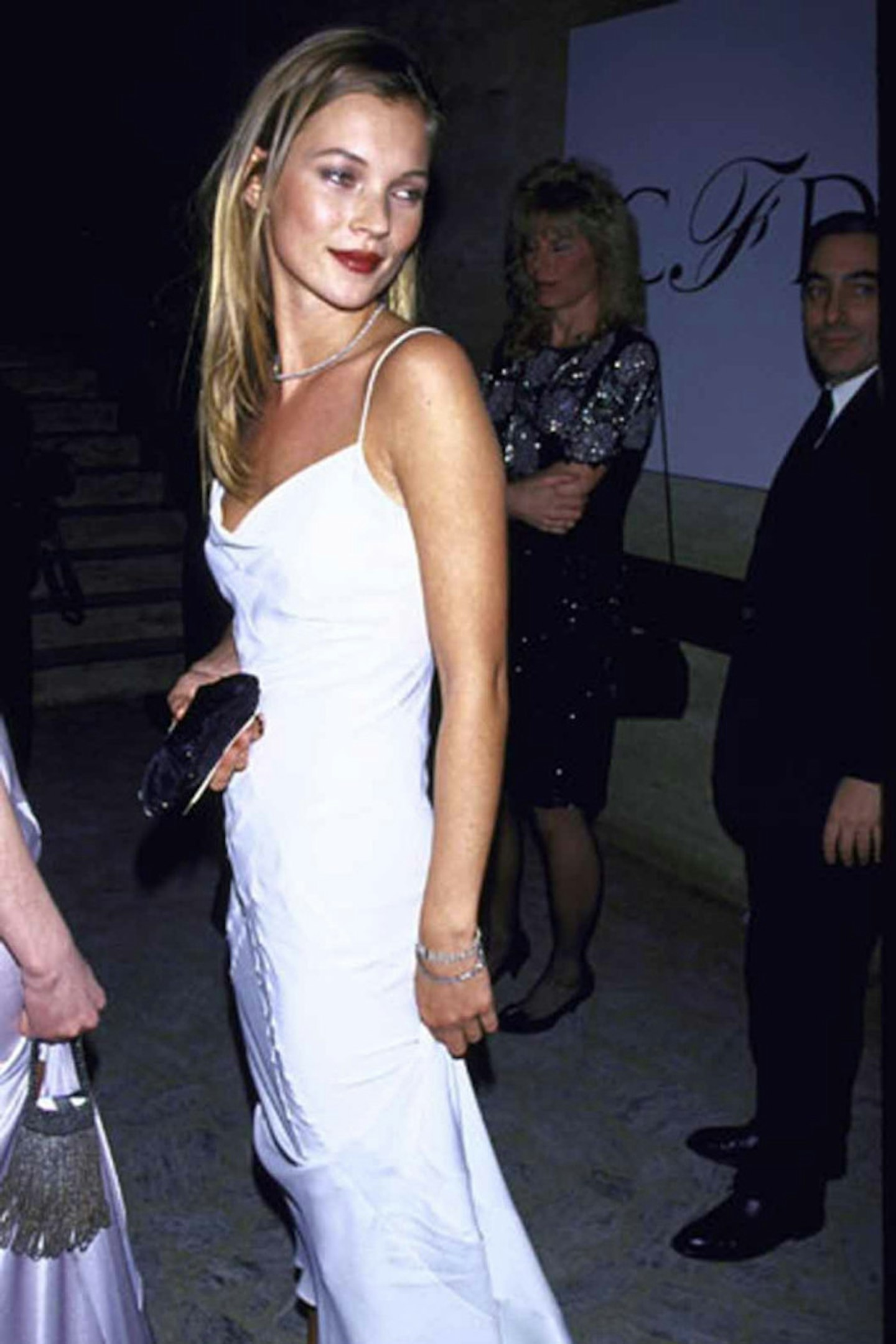 53 of 57
53Kate Moss style cfda awards 1995
Kate Moss -CFDA Awards 1995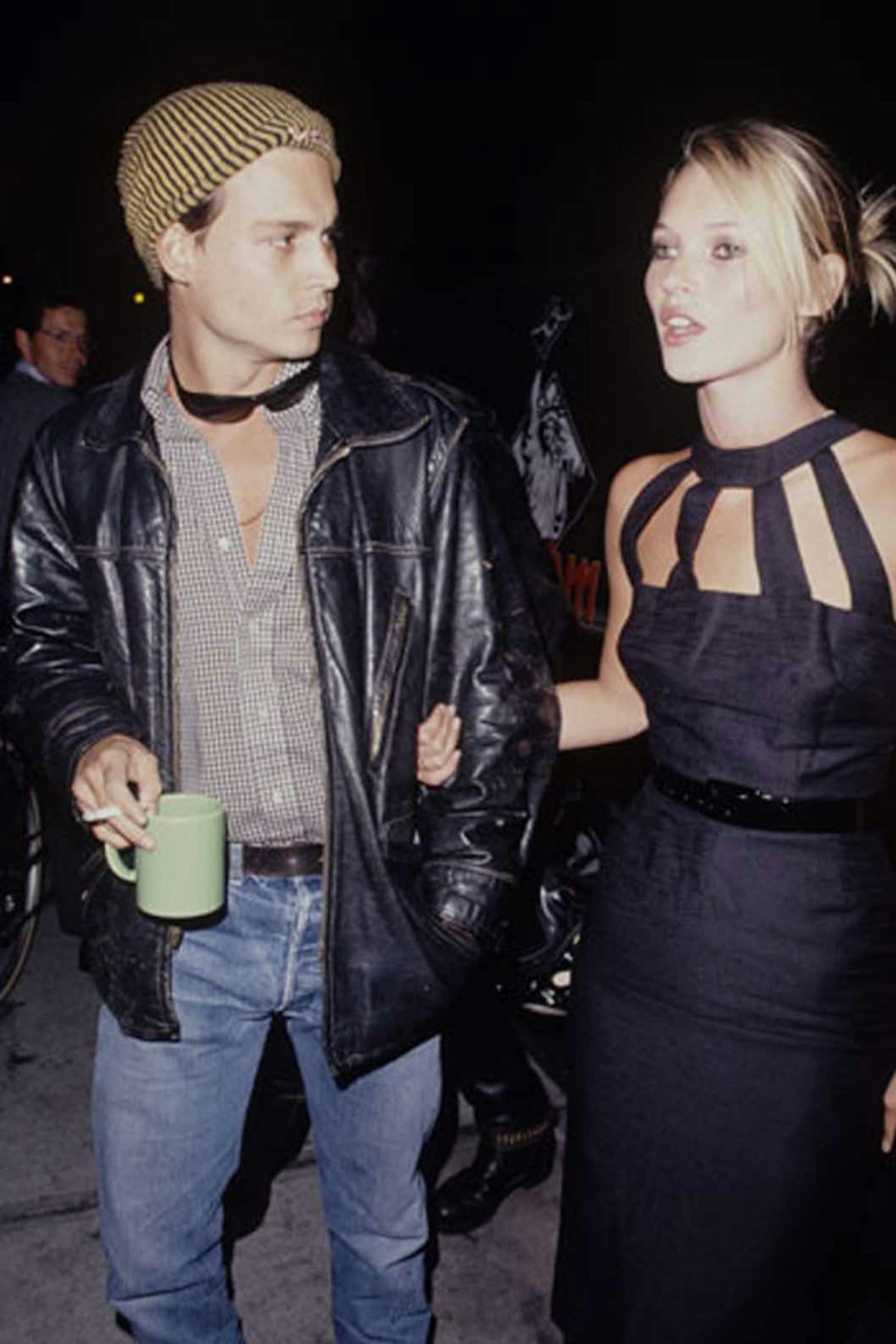 54 of 57
54Kate Moss style 1995 black dress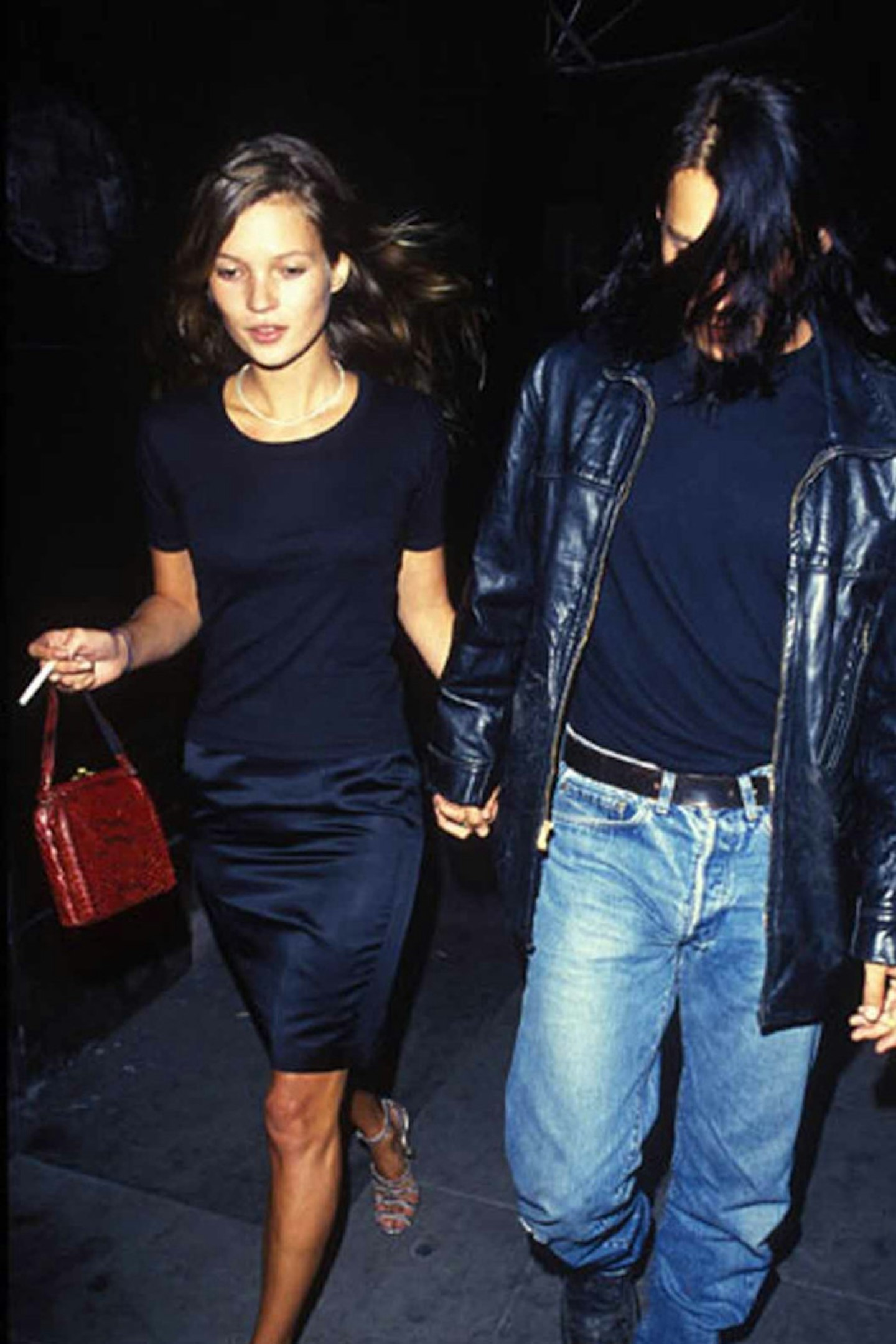 55 of 57
55Kate Moss style black skirt 1995
56 of 57
56Kate Moss style premiere ed wood 1994
Kate Moss - Premiere of Ed Wood, New York, 1994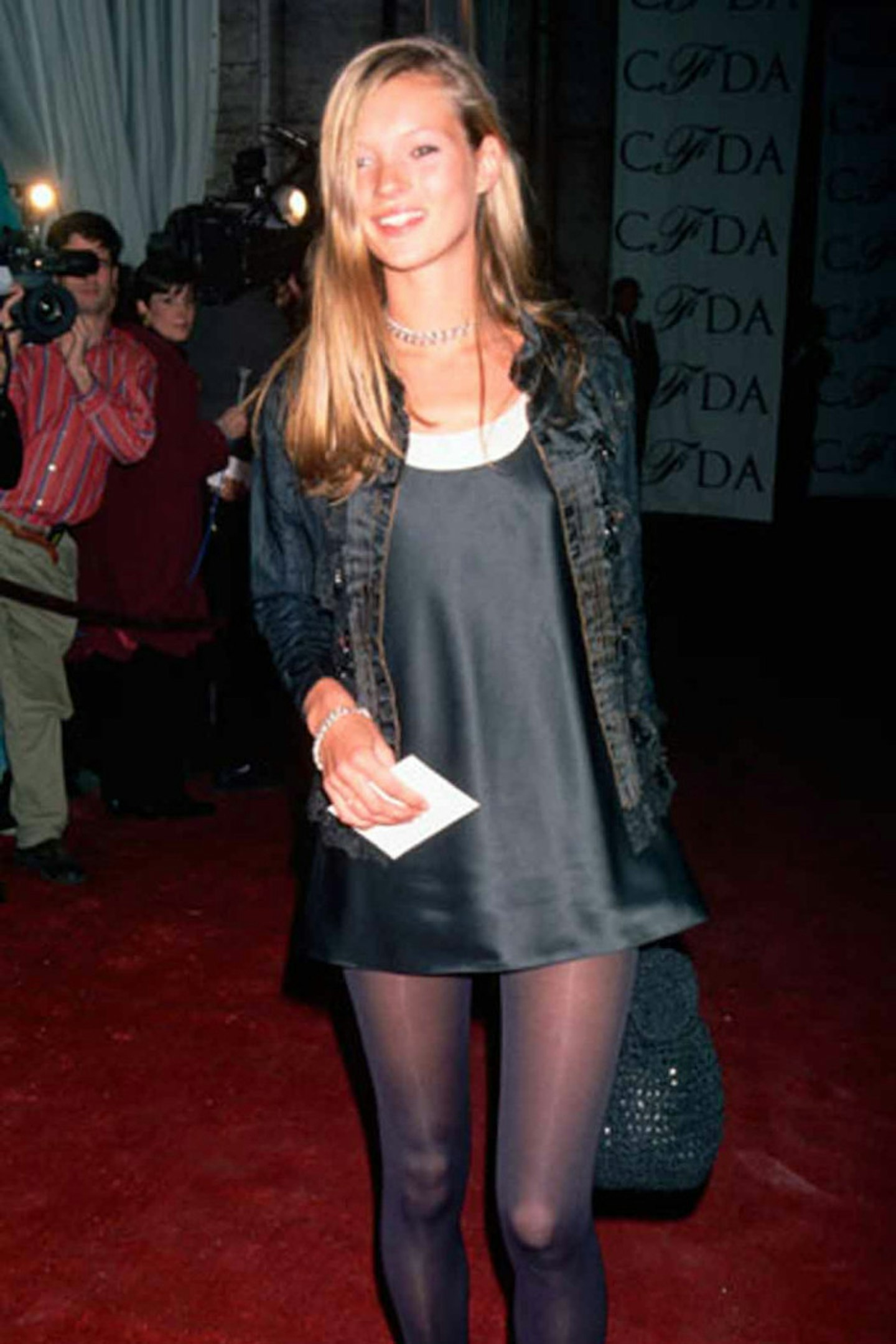 57 of 57
57Kate Moss style cdfa awards 1994
Kate Moss - CDFA Awards, 1994