If you'd told me a year ago that Kate Middleton and I would own the same dress, I'd have eaten my fascinator. Well, if I owned one. But this is 2020, friends, and we live in strange times. Previously a champion of utterly lovely, always appropriate, but very much not fashion forward pieces, since returning for maternity leave in autumn 2018, Kate's been embracing a slightly more directional spirit (remember the purple Gucci blouse, worn backwards no less?).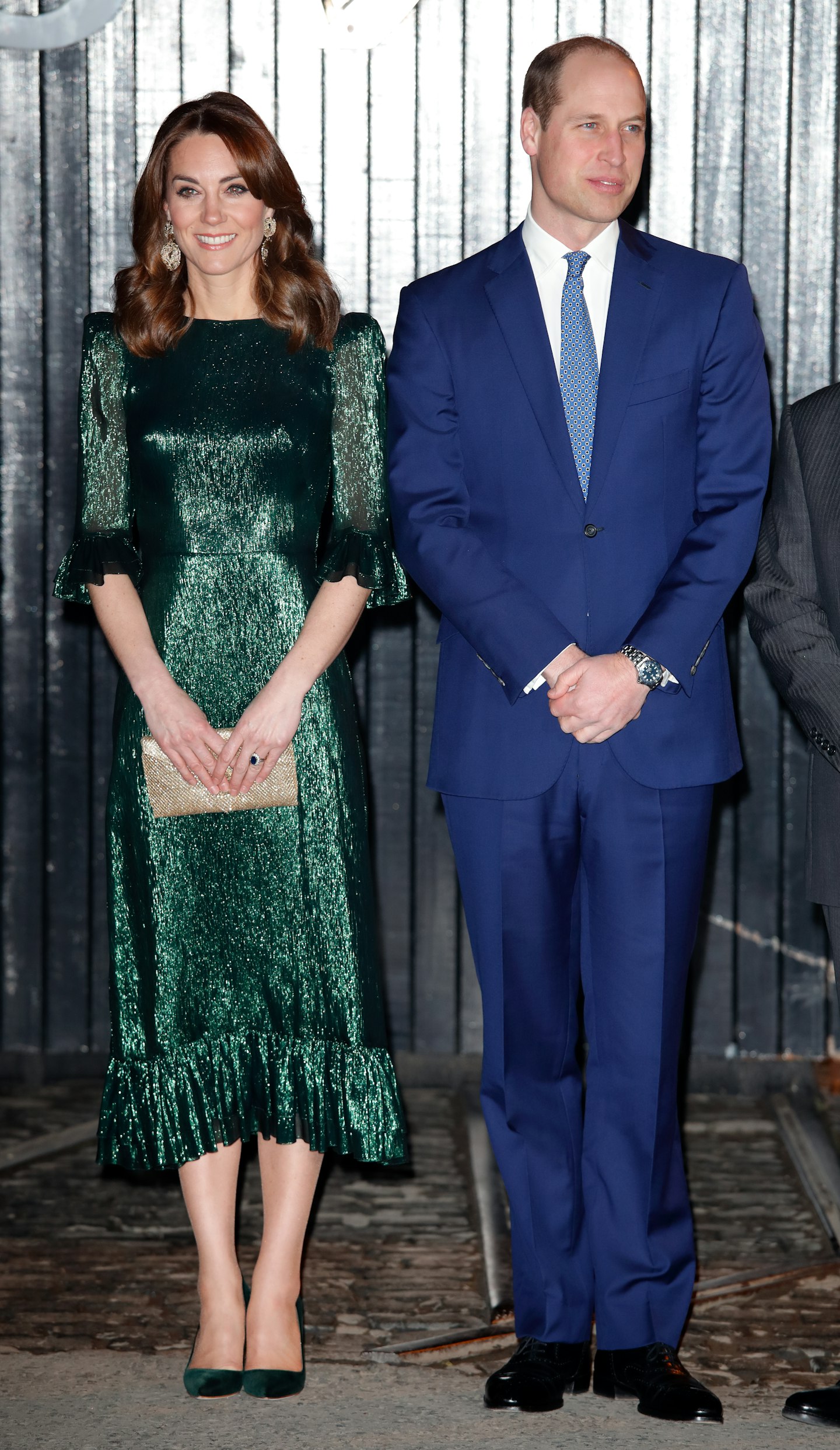 The dress of which I speak today is the Falconetti from The Vampire's Wife, the indie label founded by Susie Cave in 2014. Wearing it in Dublin, at the start of a three-day tour of Ireland, the Duchess of Cambridge went for the metallic emerald colour (some things stay the same – Kate is still the consummate diplomatic dresser. She even accessorised it with a pint of Guinness).
It's a savvy choice. As Bethan Holt, fashion news and features director of The Telegraph explains: 'Kate's Vampire's Wife dress might look like a mere jazzy party frock but it actually means so much. It shows how confident she's become and how she now really wants to be seen as fashion-forward rather than simply well-dressed... there's a massive difference. Kate was very careful not to embrace trends too much at the start because she didn't want to be seen as a fashion plate as Diana had been. But now she's become completely her own woman and can wear edgier labels like Vampire's Wife to her heart's content - hurray!'
Other fans of the Falconetti include Alexa Chung, Jennifer Aniston, Kirsten Dunst, Maggie Gyllenhaal, Amber Heard and Chloe Grace Moretz (Kate Moss, Courtney Love, Gillian Anderson, Florence Welch and Margot Robbie have also worn the brand). But why does The Vampire's Wife attract such a diverse group of women?
Much of the appeal is down to those ultra-flattering silhouettes: nipped in at the waist, covering the shoulders, often in midi-lengths (in other words, they're Duchess appropriate). 'Sophisticated, sexy and body conscious without being overt, The Vampire's Wife has been a favourite of ours for many years,' says Heather Gramston, Browns' head of womenswear. 'This season we've collaborated with the brand on a few exclusive styles which are already performing exceptionally well with our customers'.
According to the designer Bella Freud, 'The Vampire's Wife is very clever in that each dress feels and looks like a unique work of art. Because they are so well cut they have a huge appeal which is down to the superb way they fit'. 'I love how every time you put on one of The Vampire's Wife's dresses it always feels like the first time,' says the poet Greta Bellamacina. 'Her dresses are beautifully bewitching like a dress illusion, immediately re-drawing the body. I think they appeal to so many women because they are made with so much care and love, and you feel each dress is handmade for the person wearing it. It's like wearing a quiet secret spell of magic.'
Of course, flattering alone isn't going to cut it when it comes to fashion-insider appeal. What elevates The Vampire's Wife to seriously lust-worthy territory are the thoughtful design details: the vibrant prints, the unexpected colours, the extravagant ruffles and the slightly puffed shoulders. These are dresses made for women – by a woman.
As the actress Maya Rudolph explains, 'Susie's silhouettes celebrate a woman's body. Her creations are deeply gorgeous and beautifully dramatic in the most quietly feminine way.' Yes, we want to feel empowered when we put something on (cue those nip-tuck cuts) and not blend into the background. Yes, we care about looking sexy – but not obviously so. Plus, and here's the clincher, they're easy – and I don't just mean easy for models and actresses. Trust me, I am 5'1" with boobs that need a bra.
And may I alert you also to their versatility? The Vampire's Wife has do-it-all appeal. I have worn them to weddings, award ceremonies and work. I opted for a pink one to the Christian Louboutin's L'Exhibition[iste] private view in Parisand a lace trimmed floral one for New Year's Eve dinner. I've worn a Liberty print cotton one to do the grocery shopping and a sky blue cord one, well, just about everywhere. Here's hoping we see Kate – still the poster girl for repeat-wear pieces – in more of the same soon.
SHOP: The Best Pieces
Our Favourite The Vampire's Wife Pieces, Ever
1 of 7
The Vampire's Wife, The Falconetti Dress, £1,595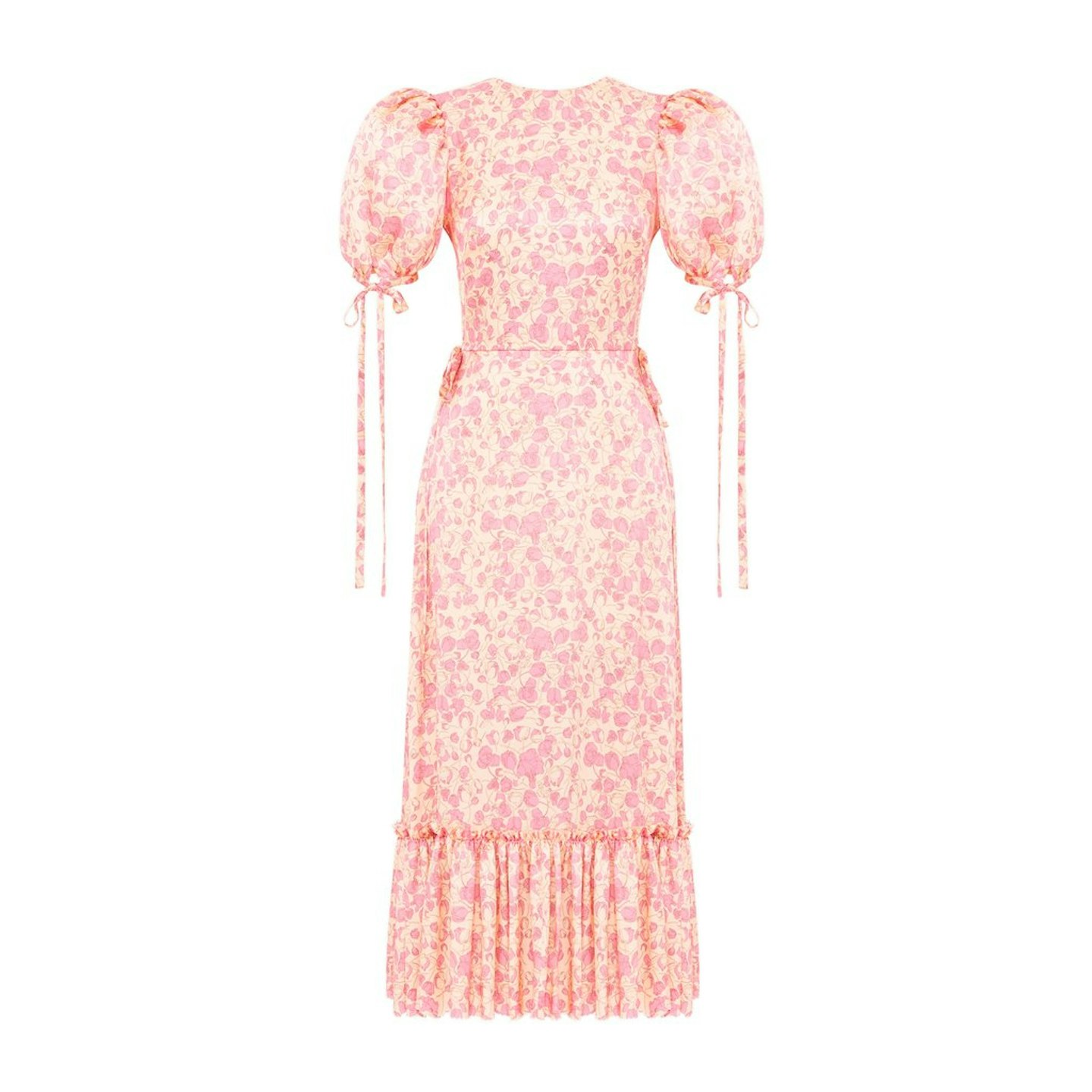 2 of 7
The Vampire's Wife, The Honey Trap Dress, £995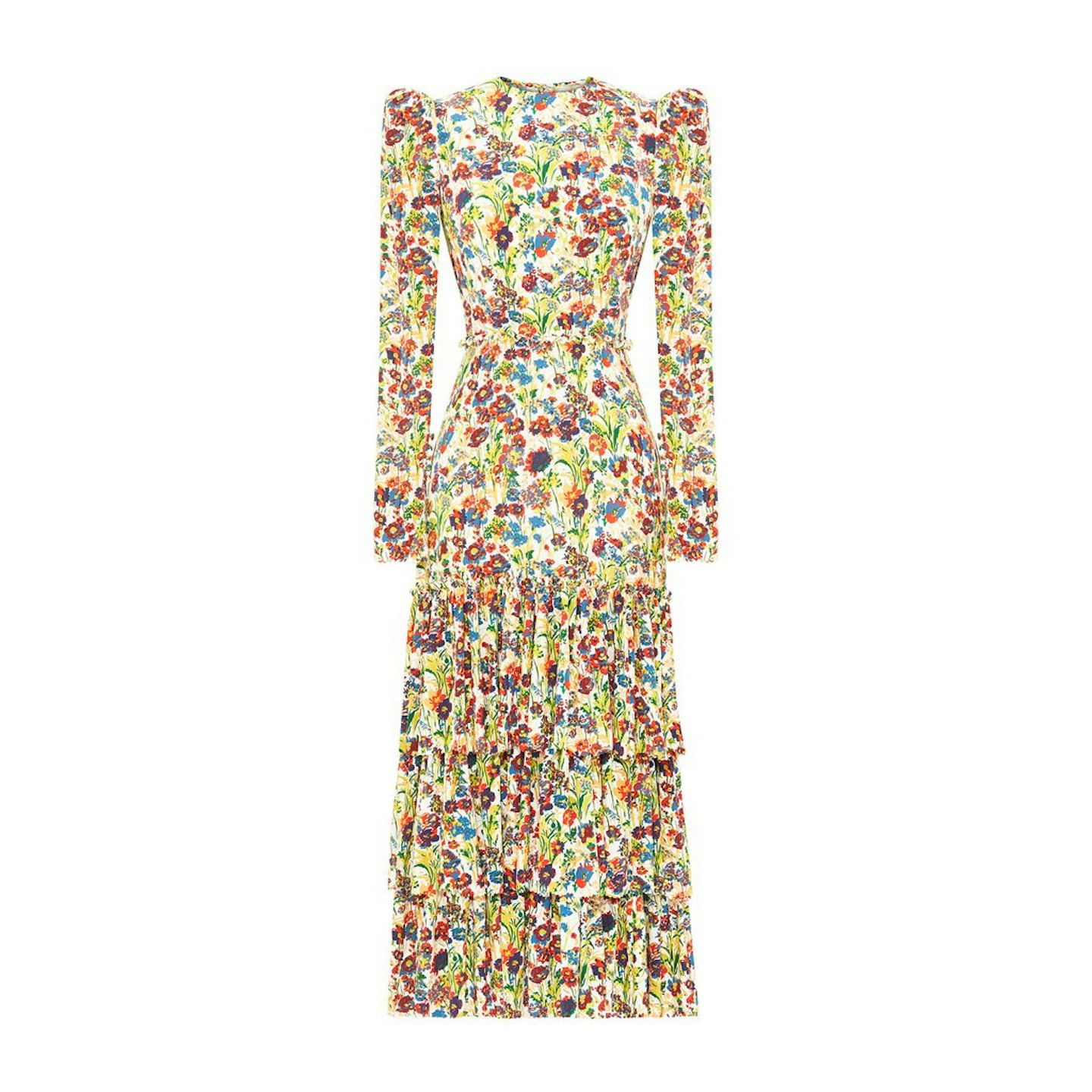 3 of 7
The Vampire's Wife, The Firecracker Dress, £1,395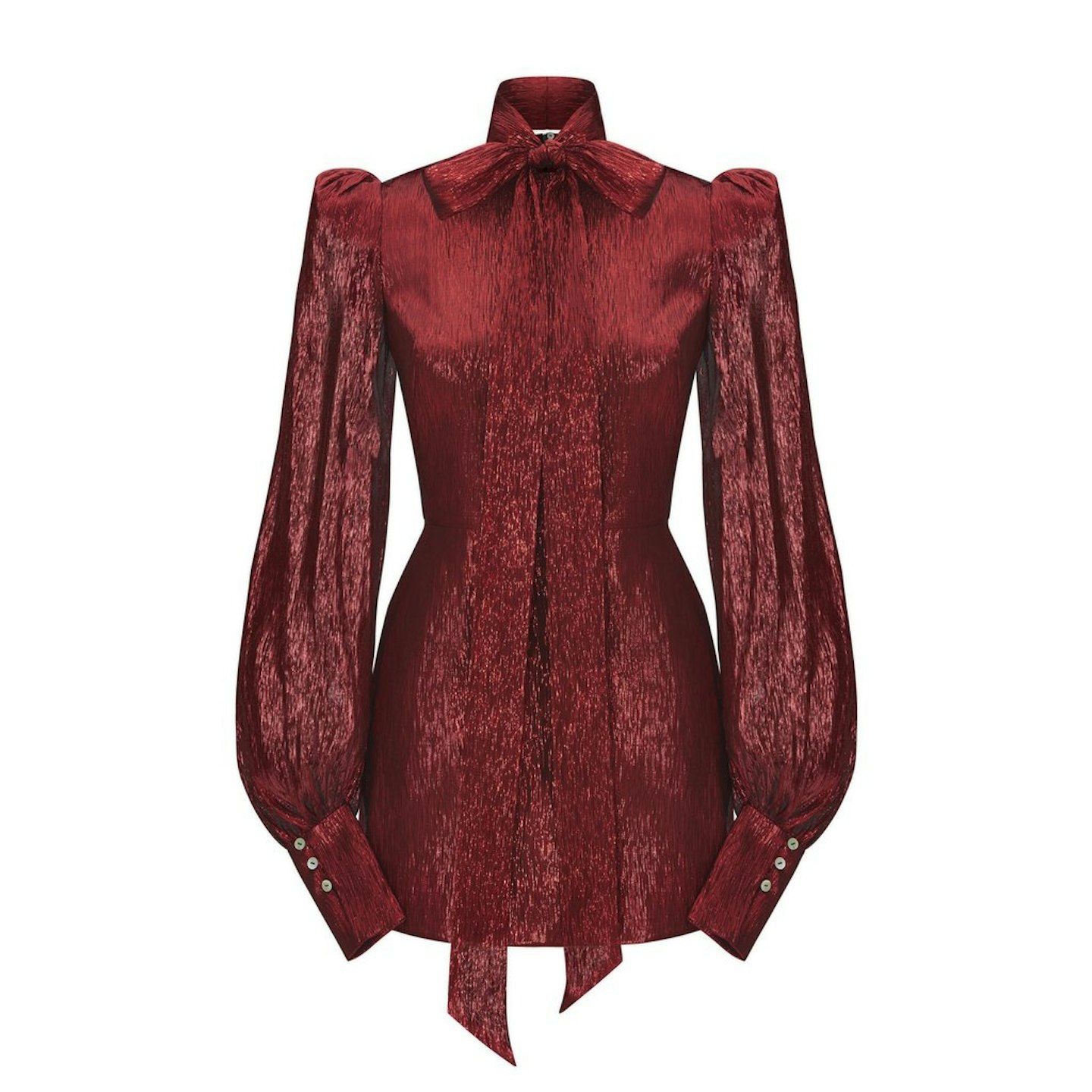 4 of 7
The Vampire's Wife, The Mini Mayhem Dress, £1,400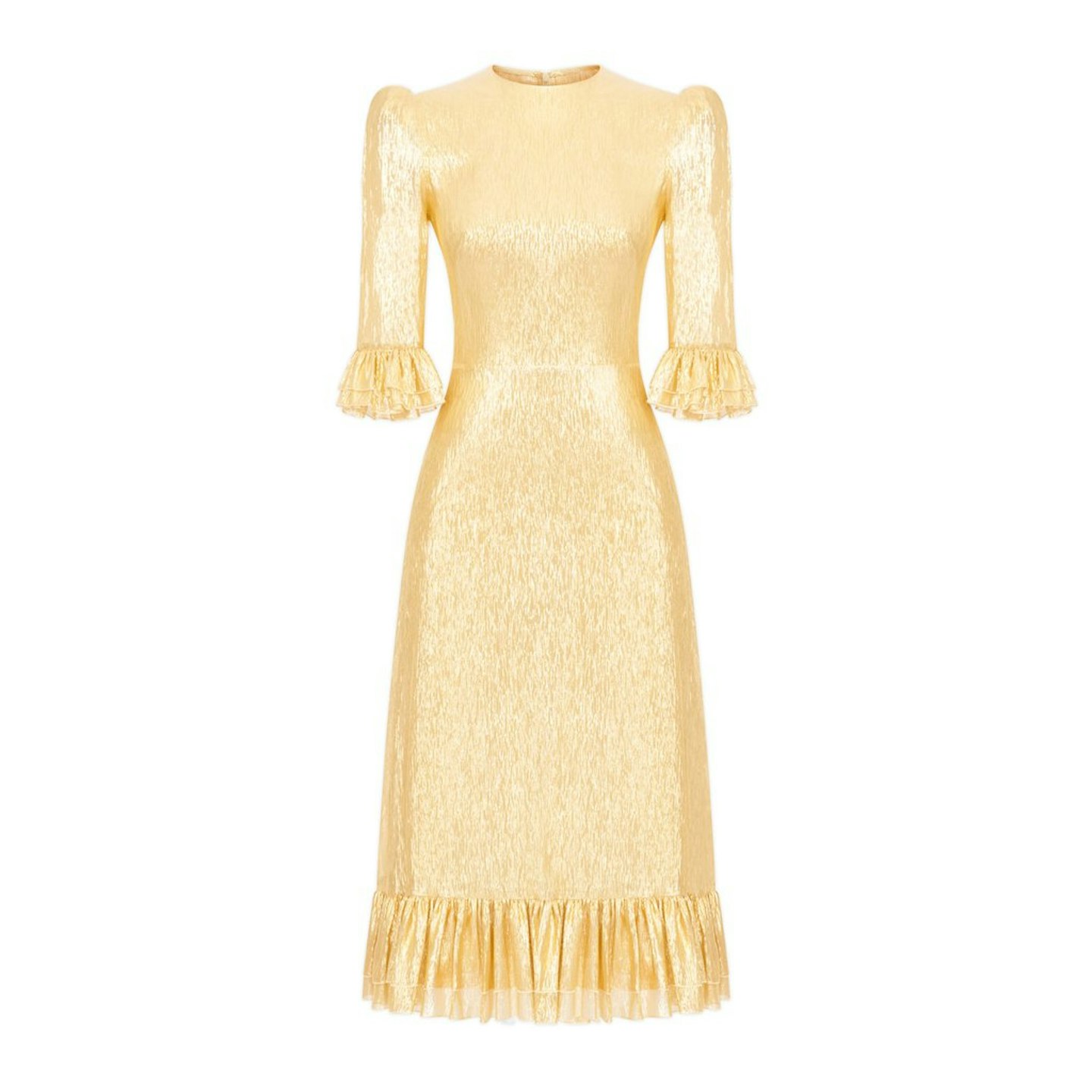 5 of 7
The Vampire's Wife, The Falconetti Dress, £1,595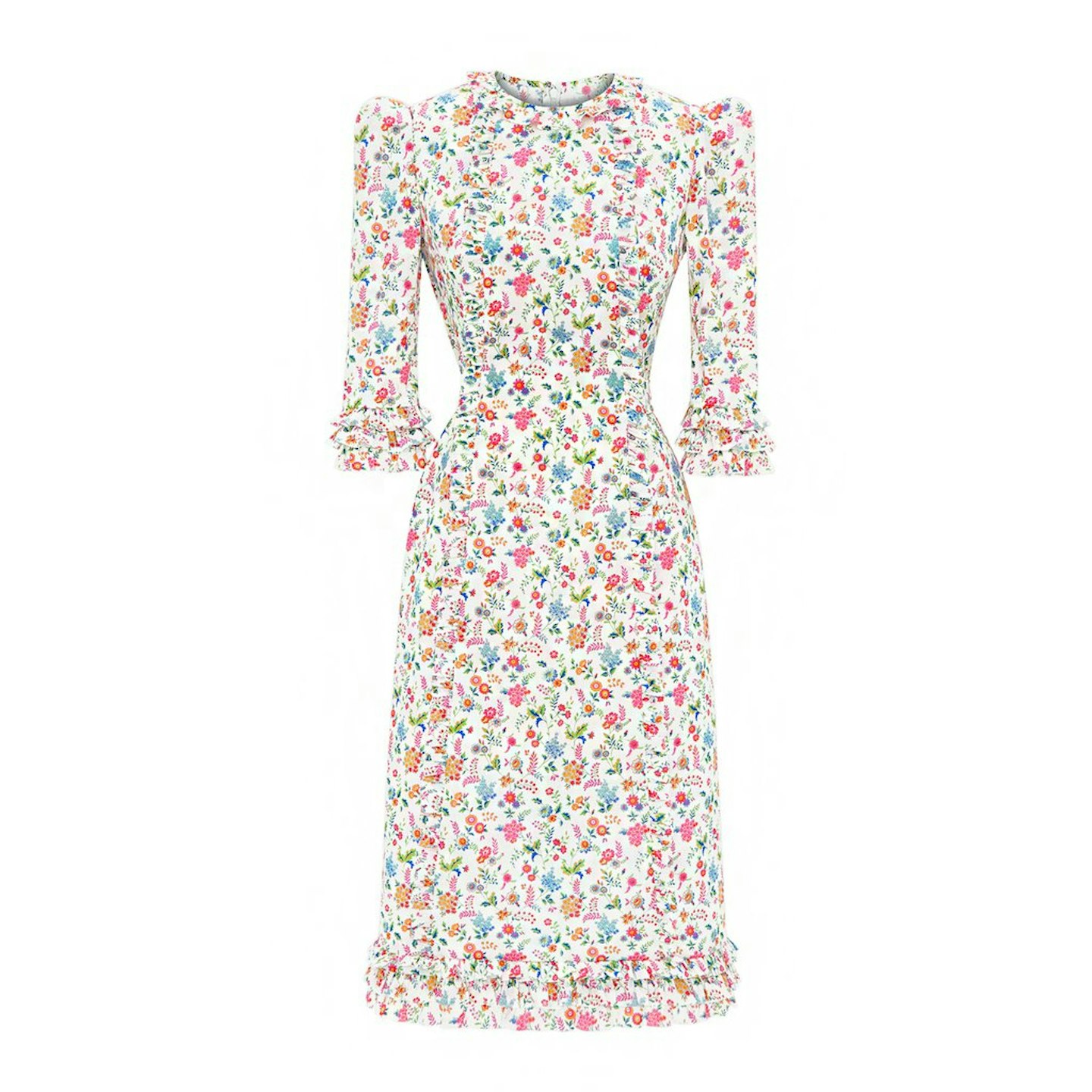 6 of 7
The Vampire's Wife, The Cate Dress, £625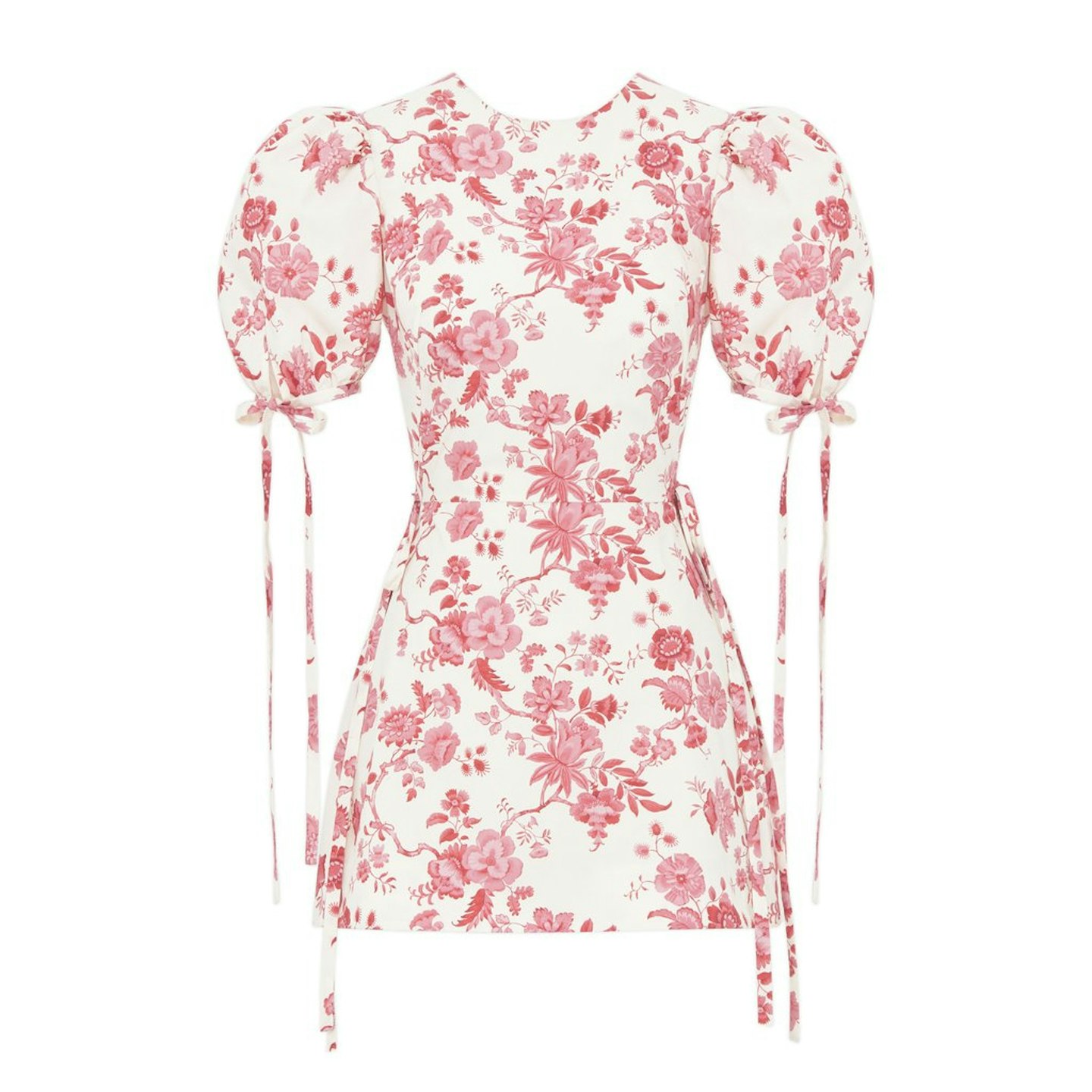 7 of 7
The Vampire's Wife, The Wrapsody Dress, £695