Imagine paying £1100 for a Vera Wang wedding dress. Now, imagine leaving the shop knowing you've just donated approximately £700 of that money to charity, changing a young girl's life forever. This is what the pop-up Brides Do Good offers, located in Bicester Village. The beautiful showroom carries designer brands such as Reem Acra, Amanda Wakeley and Pronovias, ranging in sizes from UK 6 – 24, with a team of stylists on hand to ensure you have the best experience possible – one which also includes an appointment with a tailor.
Founded by Chantal Khoueiry, Brides Do Good's main mission is to end child marriage in countries such as Ethiopia, Nepal, Yemen, Egypt and Kenya. Two thirds of the profits from every wedding dress sold are sent straight to the shop's charity partners, which are currently Plan International UK and Too Young to Wed. Both are fighting to "protect and empower girls all over the world." Their mantra is "Every girl matters", and they're working to tackle gender inequality, poverty, insecurity and tradition, all at the same time. Each dress available to buy is either donated or is a sample rescued from being destroyed.
Khoueiry says she had the idea to set-up Brides Do Good when discussing wedding dresses with her friends one day: "A few years ago, my friends and I were discussing wedding gowns. Everyone had spent thousands of pounds on their dream wedding dress but only wore it once, and now it was sitting in a cupboard collecting dust somewhere.
"I started thinking about the millions of beautiful wedding gowns that were boxed up in storage, when they could be enjoyed by another bride. My mind then went to the millions of girls that are forced into early marriage and a life without education each year.
"Fast forward to now, and we offer brides-to-be a more ethical way to wed, by connecting the power of wedding dress shopping with the needs of these disadvantaged young girls. We are a movement by women for girls."
Not only do the dresses start at just £360, you can also donate your dress back to Brides Do Good, putting an emphasis on sustainability and prolonging the life cycle of a dress. This is more important than ever before, with discussion focusing more and more on the impact of fast fashion and single-use garments. As Charlotte Turner, sustainable apparel and textiles specialist at Eco-Age explains, this is unfortunately a category that wedding dresses often fall into. "The fabrics used to create a wedding dress such as lace, chiffon and satin can be made from protein-based and natural fibres but could also include synthetic fabrics," she says. "For example, there could be polyester or nylon-based linings and tulle, which will not decompose and will instead slowly break down into microplastic particles, eventually ending up in landfill."
With all number of styles available both in the pop-up and online, Brides Do Good wants to encourage people to both support its mission and shop for a wedding dress more sustainably. As Turner says, "There is nothing to say that second-hand bridalwear is any less special. It was, after all, created with a great deal of care and skill." With the likes of Monique Lhuillier, Vivienne Westwood and Elie Saab for Pronovias all on offer at heavily discounted prices, as well as the added knowledge that whatever you buy is going to a very worthwhile cause, it seems like a win-win situation.
SHOP: The Best Designer Wedding Dresses From Brides Do Good
The Best Designer Wedding Dresses From Brides Do Good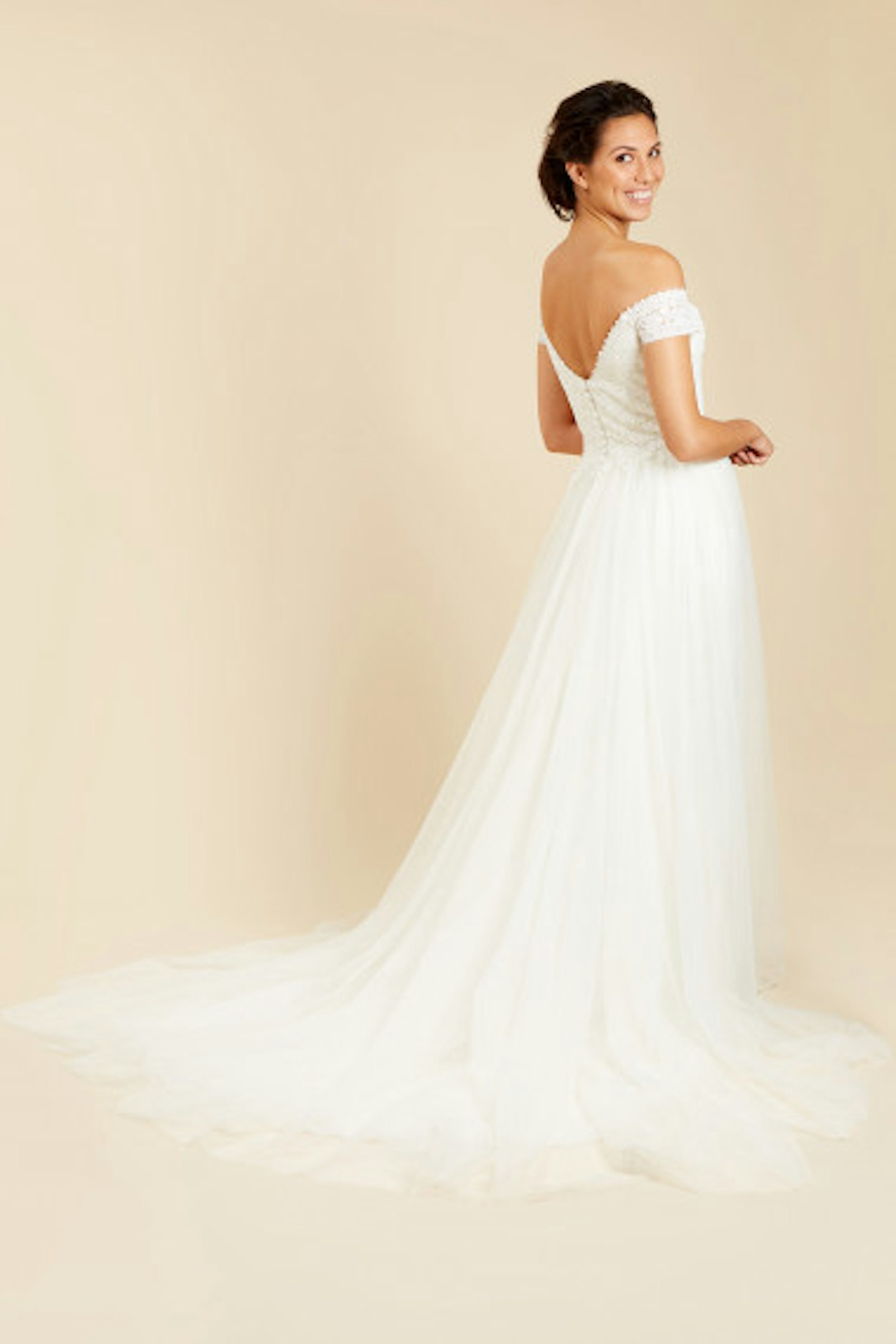 1 of 13
Brian Chen, Chiffon and Lace Bardot Dress, WAS £1,380, NOW £890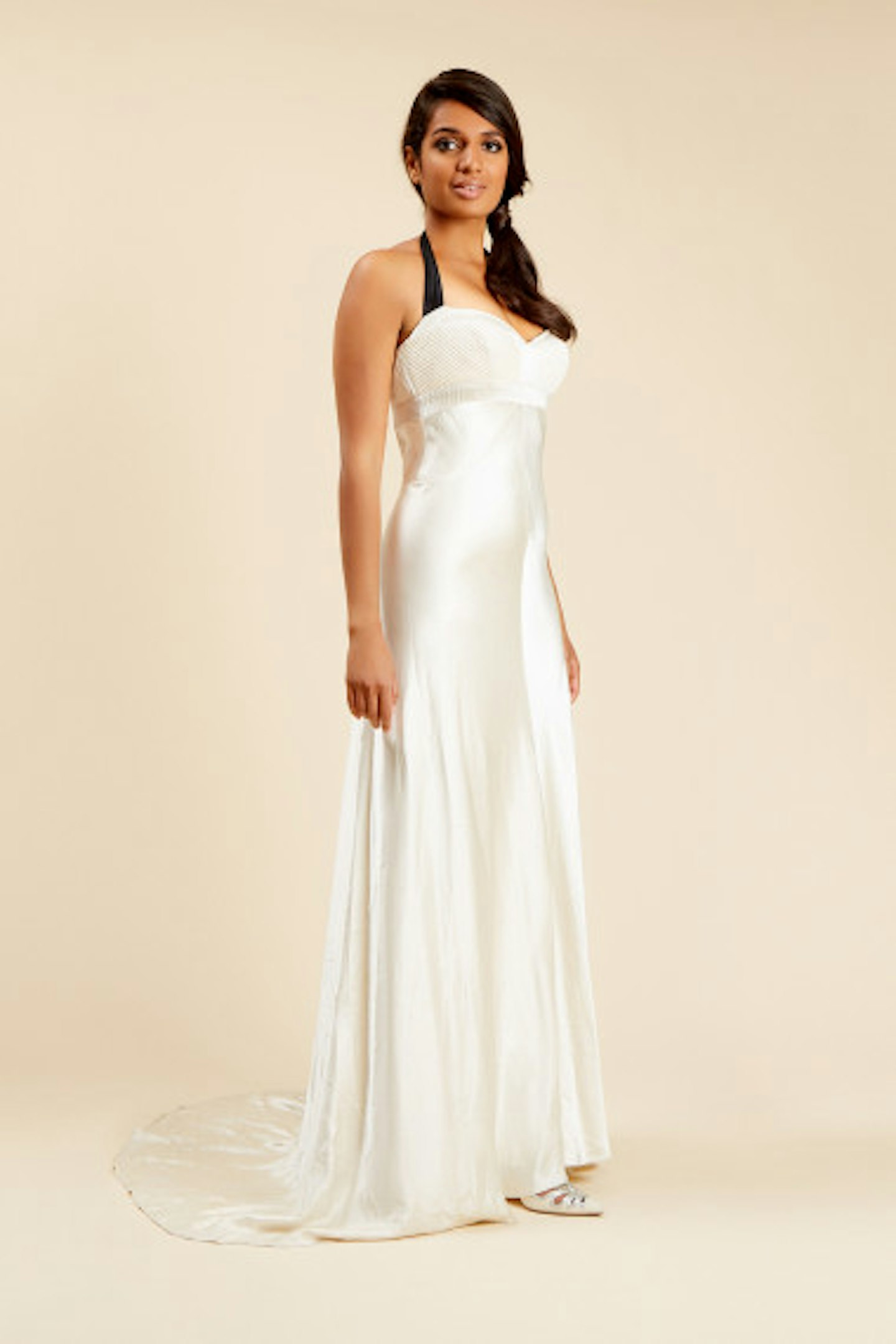 2 of 13
Amanda Wakeley, Halter-Neck Silk Dress, WAS £2,000, NOW £850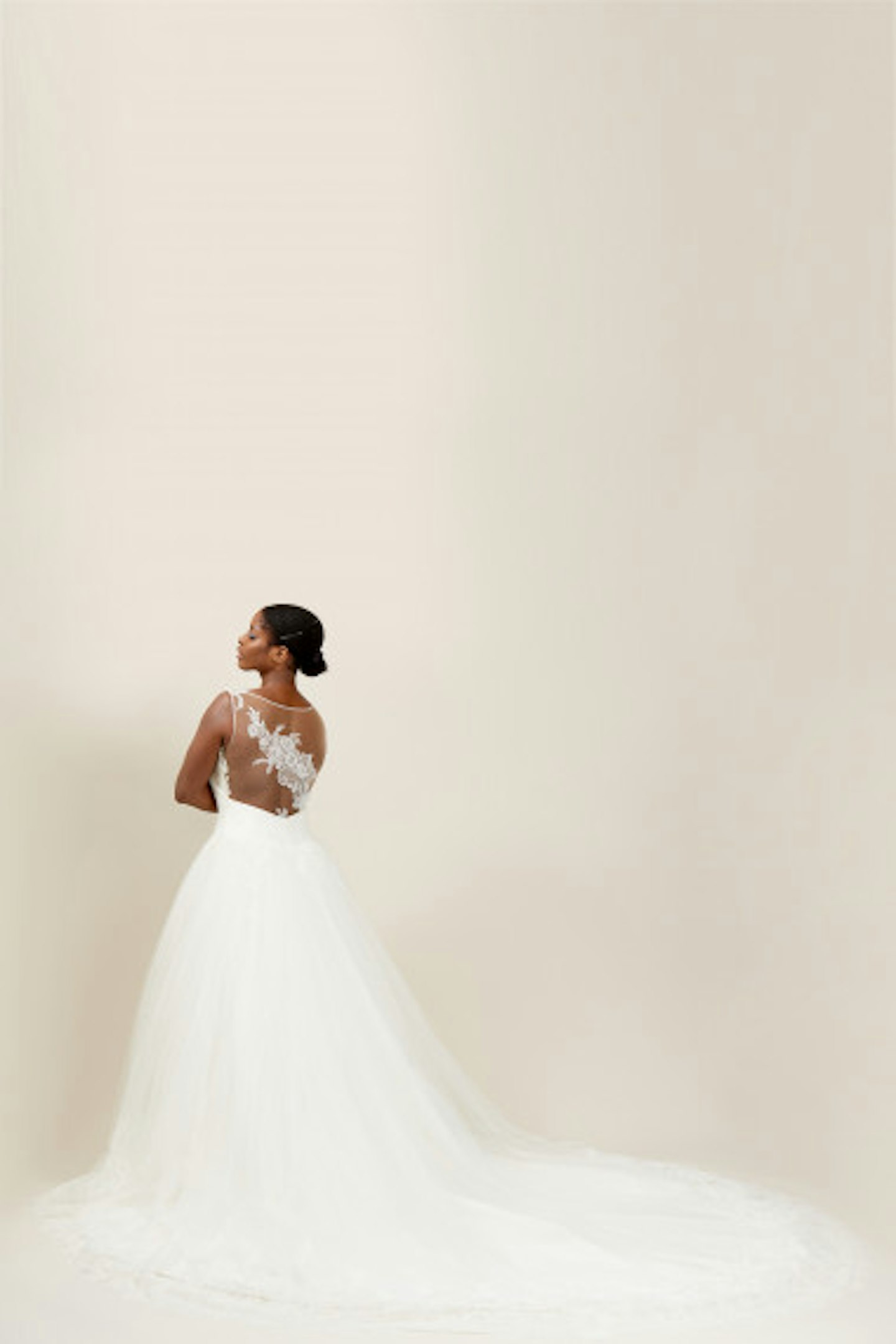 3 of 13
Alessandra Rinaudo, Tulle Gown with Floral Lace Appliqué, WAS £3,880, NOW £1,550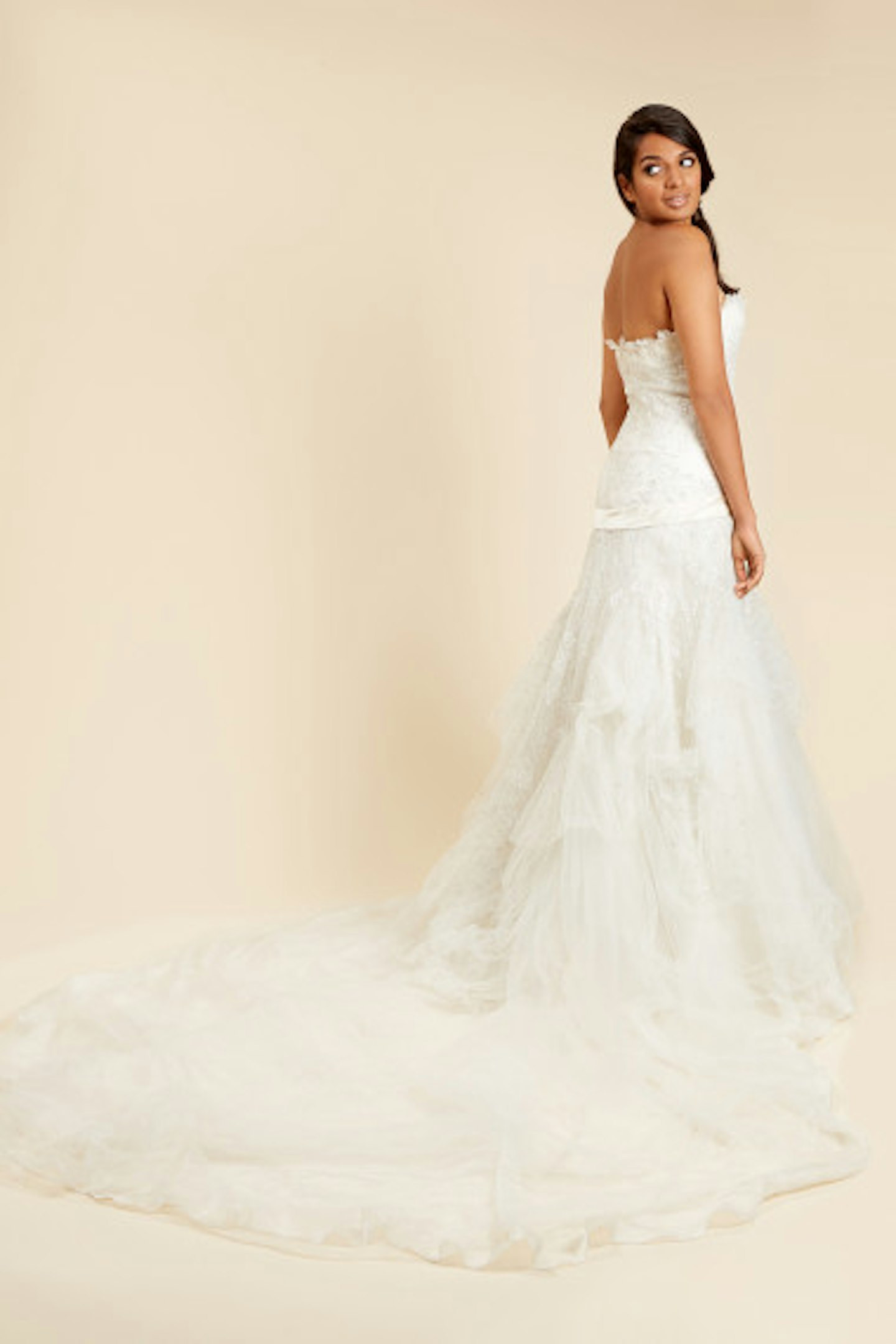 4 of 13
Elie Saab for Pronovias, Hand-Embroidered Lace Gown with Drop-Waist, WAS £5,500, NOW £2,950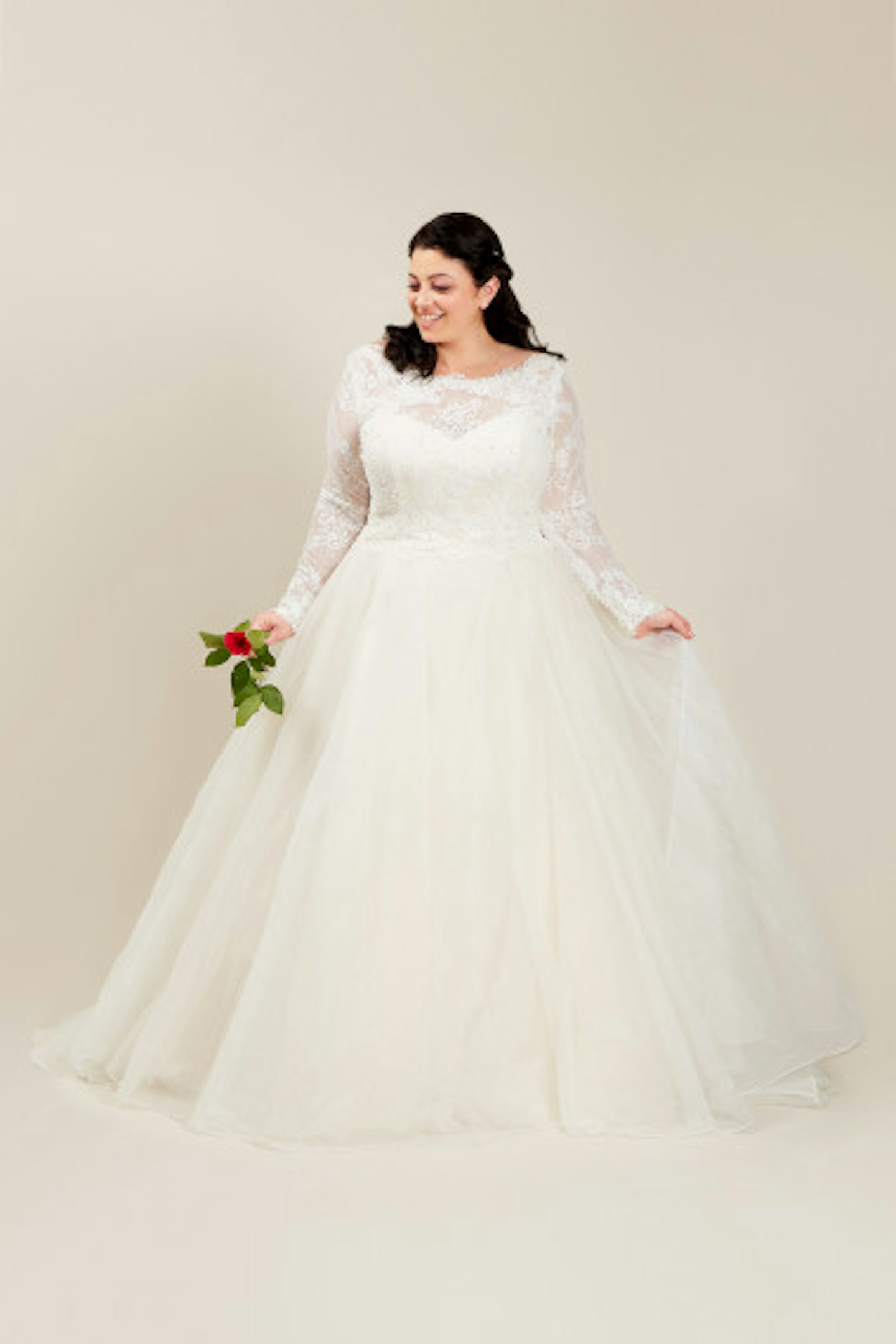 5 of 13
Alfred Angelo, Long-Sleeved Gown with Scoop Back, WAS £2,800, NOW £950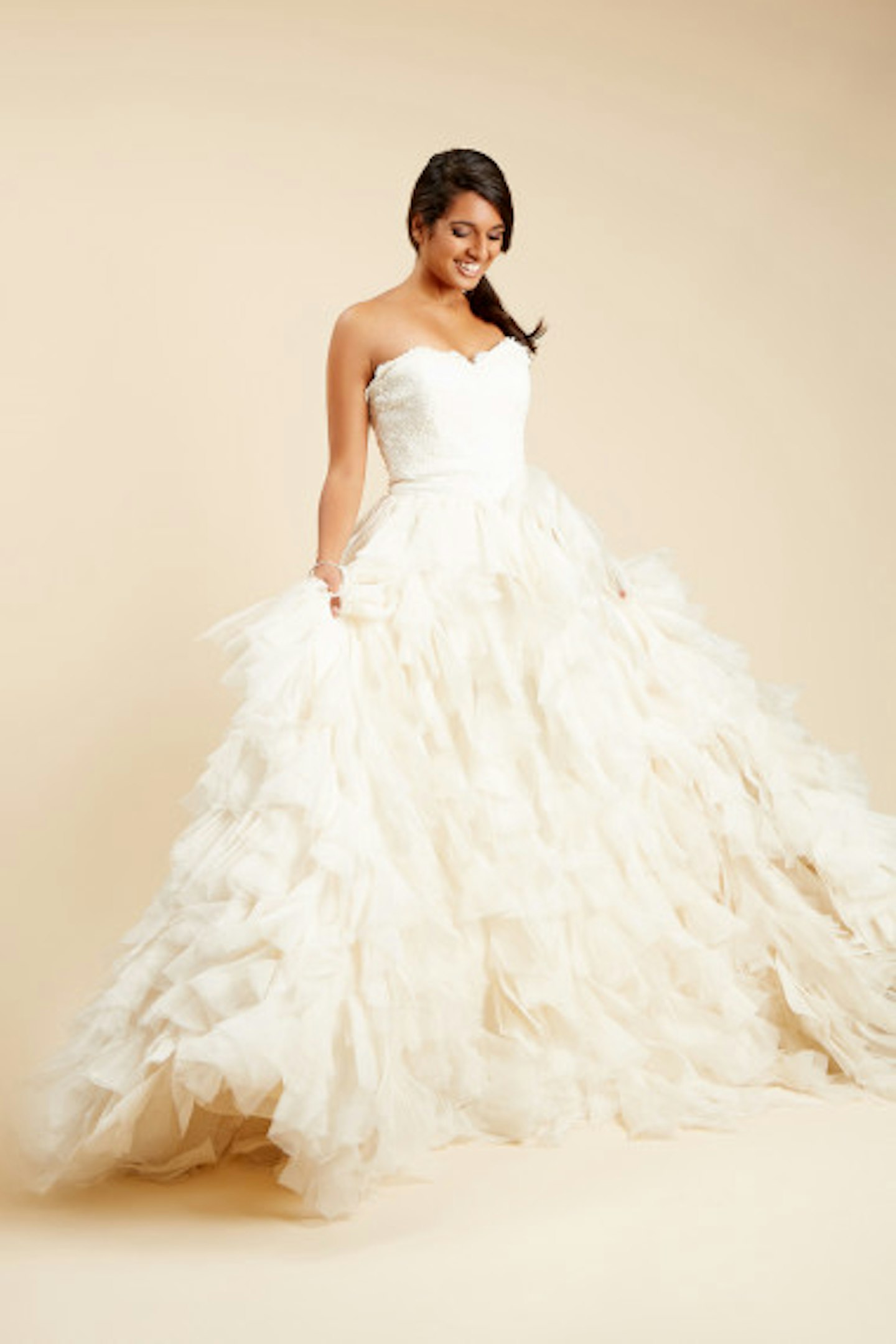 6 of 13
Sareh Nouri, Couture Tulle Dress with Ruffle Skirt, WAS £7,700, NOW £3,500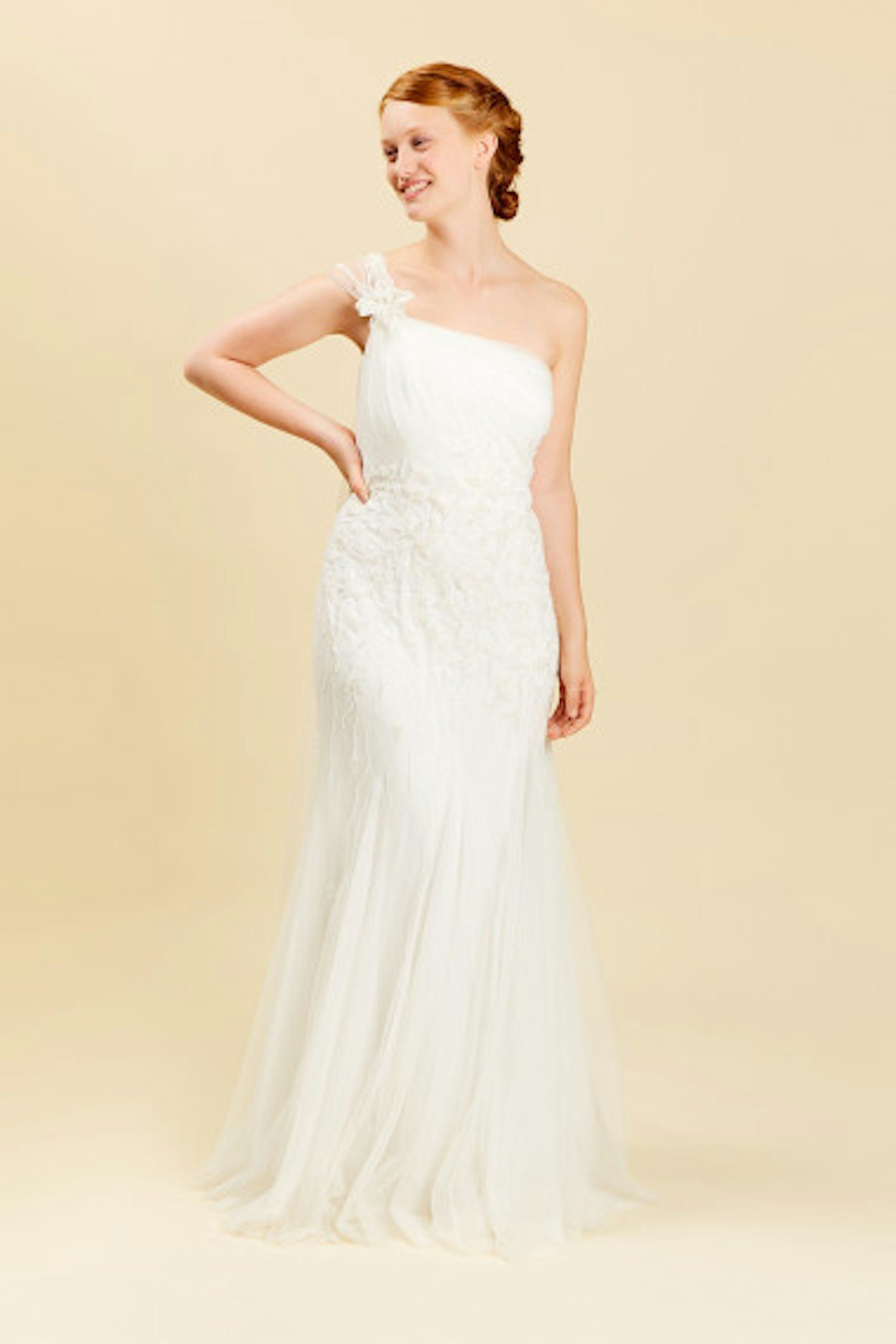 7 of 13
Pronovias, One Shoulder Beaded Gown, WAS £1,000, NOW £800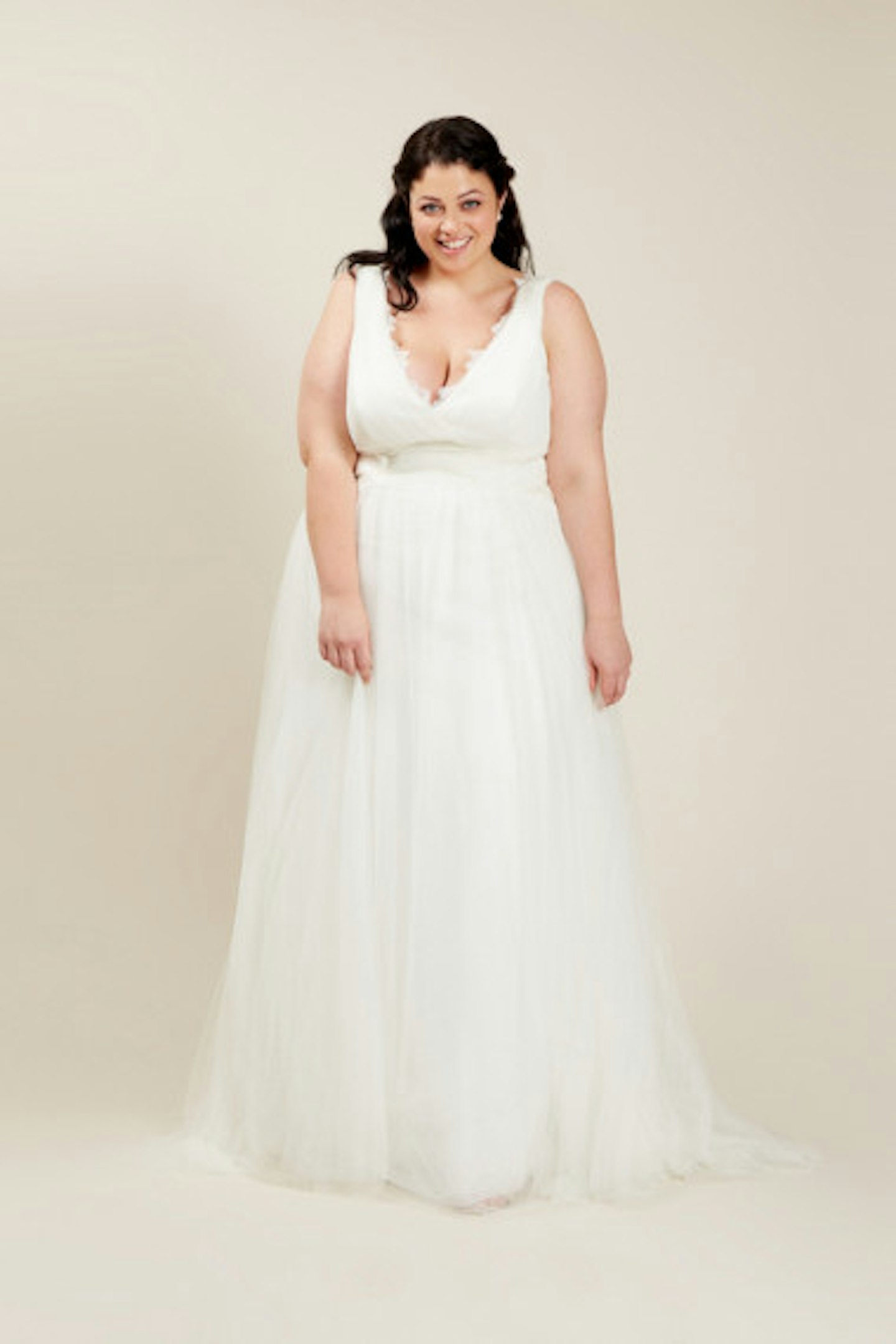 8 of 13
Alfred Angelo, A-Line Chiffon Wedding Dress, WAS £1,600, NOW £360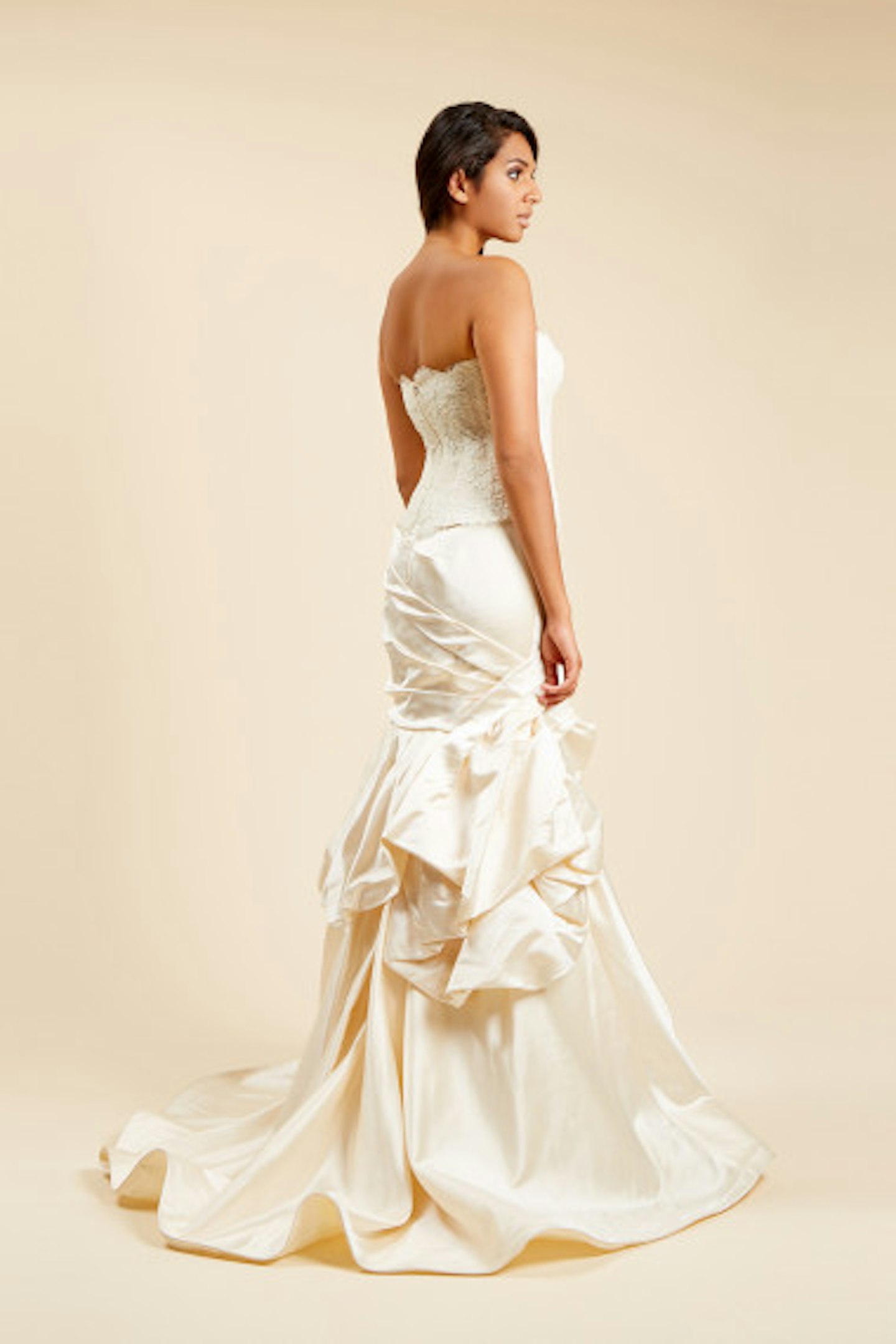 9 of 13
Monique Lhuiller, Strapless Corset in Chantilly Lace With Pearl Satin Hand-Bustled Mermaid Skirt, WAS £5,650, NOW £3,480
10 of 13
Reem Acra, A-Line Embellished Dress with Cape Sleeves, WAS £7,300, NOW £5,160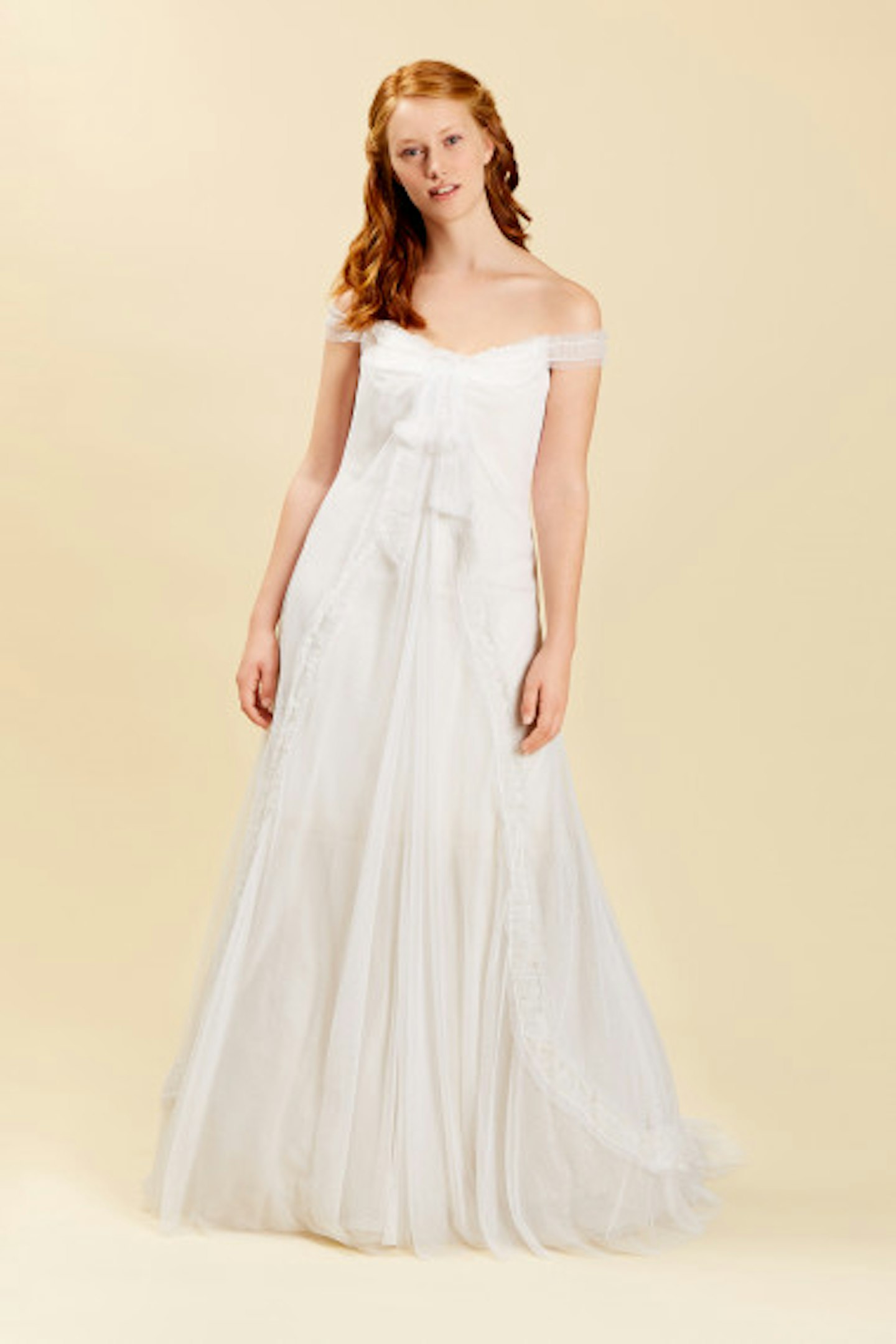 11 of 13
Vera Wang, Off-Shoulder Vintage-Style Wedding Dress, WAS £2,500, NOW £1,000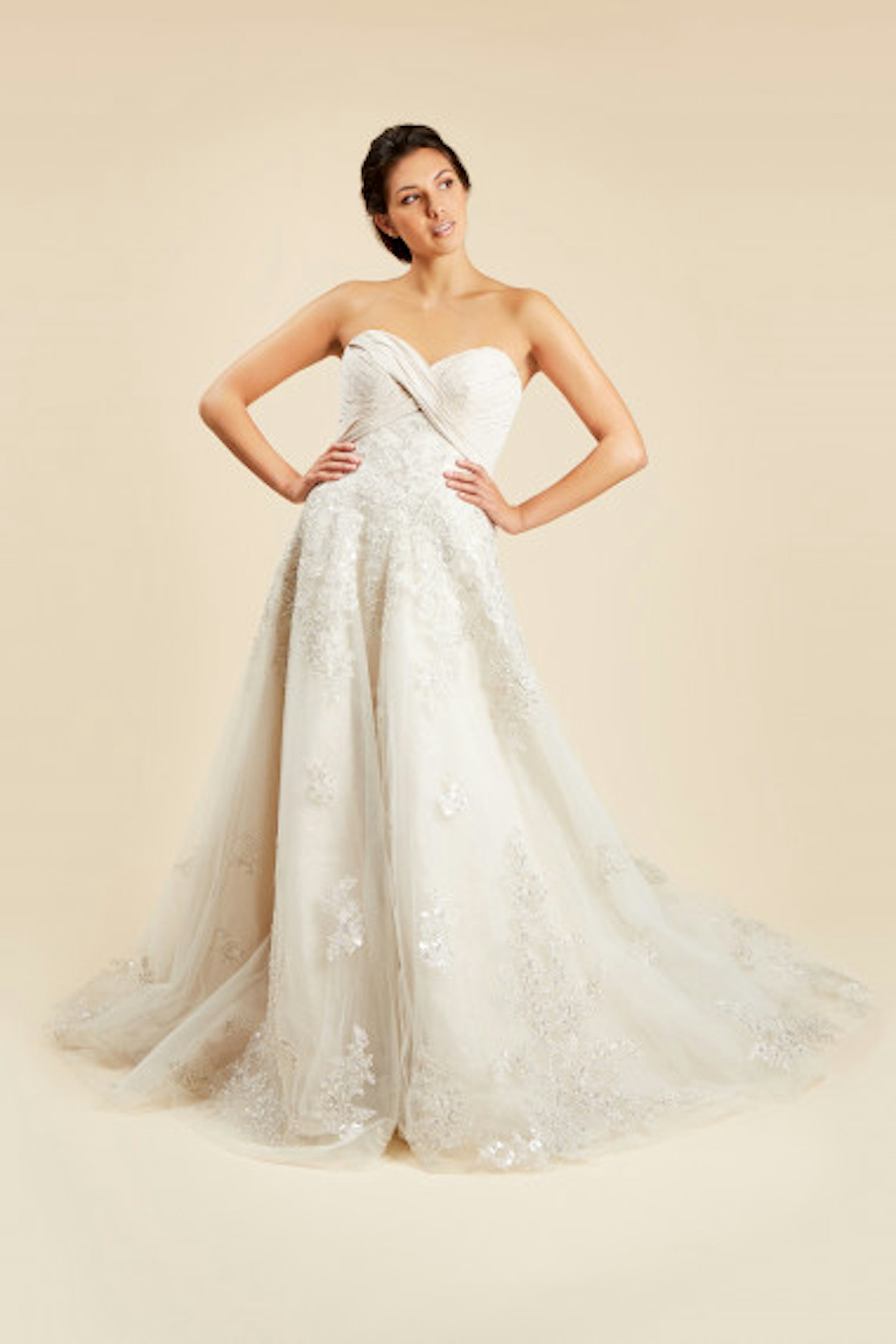 12 of 13
Ian Stuart, One-Of-A-Kind Tulle And Taffeta Dress With Hand-Embellished Skirt, WAS £2,700, NOW £1,000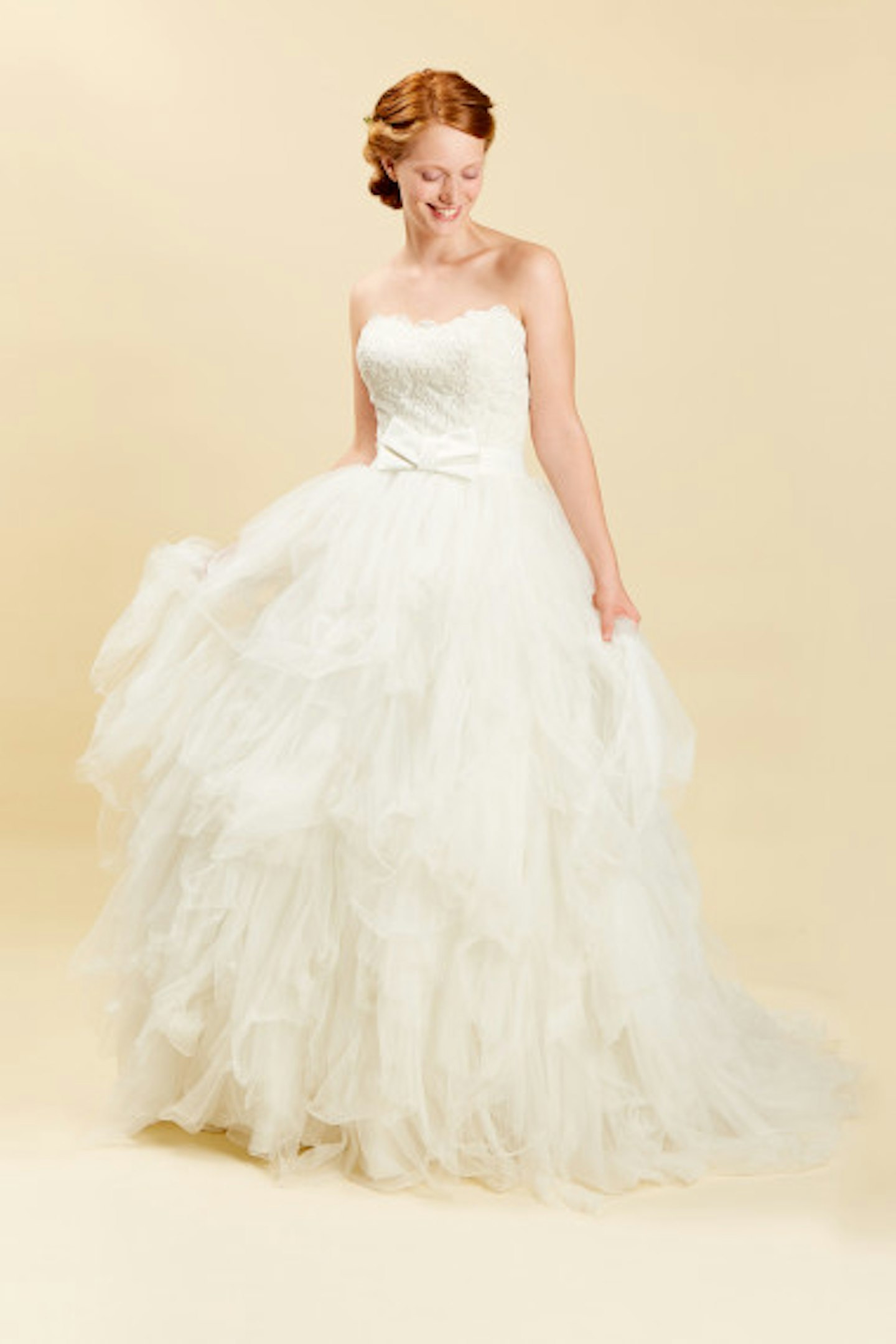 13 of 13
Rosa Clarà, Strapless Dress With Handmade Lace Bodice And Full Tulle Skirt, WAS £1,880, NOW £1,000