She introduced the world to the concept of 'concious uncoupling' and once claimed that water has feelings so we're more than used to reading the bizarre and batty musings of Gwyneth Paltrow on her Goop blog.
But ol' Gwynnie has only gone and recommended a 'V-steam' - a kind of strange sauna treatment for your vagina. Yep, your vagina.
Paltrow writes: 'You sit on what is essentially a mini-throne, and a combination of infrared and mugwort steam cleanses your uterus, et al. It is an energetic release—not just a steam douche—that balances female hormone levels. If you're in LA, you have to do it.' No Gwyneth you don't.
I lived in LA for a year and not once was I tempted to steam my lady bits.
According to the Tikkun website the V-steam can pretty much cure any ailment. 'This steaming treatment stimulates the production of hormones to maintain uterine health, aids regular menstrual cycles, clears up hormonal acne, promotes circulation, and helps correct digestive disorders.' WHO KNEW?
All this for just $50 a pop. Bargain.
But wait! Before you rush off and book yourself in for a deep clean downstairs be careful.
Ob/Gyn Dr Jen Gunter really doesn't recommend it. In a blog post she writes: 'We don't know the effect of steam on the lower reproductive tract, but the lactobacilli strains that keep vaginas healthy are very finicky about their environment and raising the temperature with steam and whatever infrared nonsense Paltrow means is likely not beneficial and is potentially harmful.'
She adds: 'Steam is probably not good for your vagina. Herbal steam is no better and quite possibly worse. It is most definitely more expensive.'
'Steam isn't going to get into your uterus from your vagina unless you are using an attachment with some kind of pressure and MOST DEFINITELY NEVER EVER DO THAT.'
'Mugwort or wormwood or whatever when steamed, either vaginally or on the vulva, can't possibly balance any reproductive hormones, regulate your menstrual cycle, treat depression, or cure infertility Even steamed estrogen couldn't do that.'
That settles that then.
In other Goop news (it's the gift that keeps on giving isn't it?) Gwyneth tells you to how to make 'sex bark' with an ingredient called Moon Juice Sex Dust (WTF) and says that it is a 'quick and potent chocolate recipe is perfect for a sweet bite after a romantic dinner. Ho shou wu is an herb tonic used for centuries to enhance youthfulness, reproductive function, and sex drive and Moon Juice's Sex Dust is an aphrodisiac warming potion promoting enjoyable sex and fertility for both men and women.'
Yeh alright then Gwyneth, if you say so.
Gwyneth Paltrow Look Book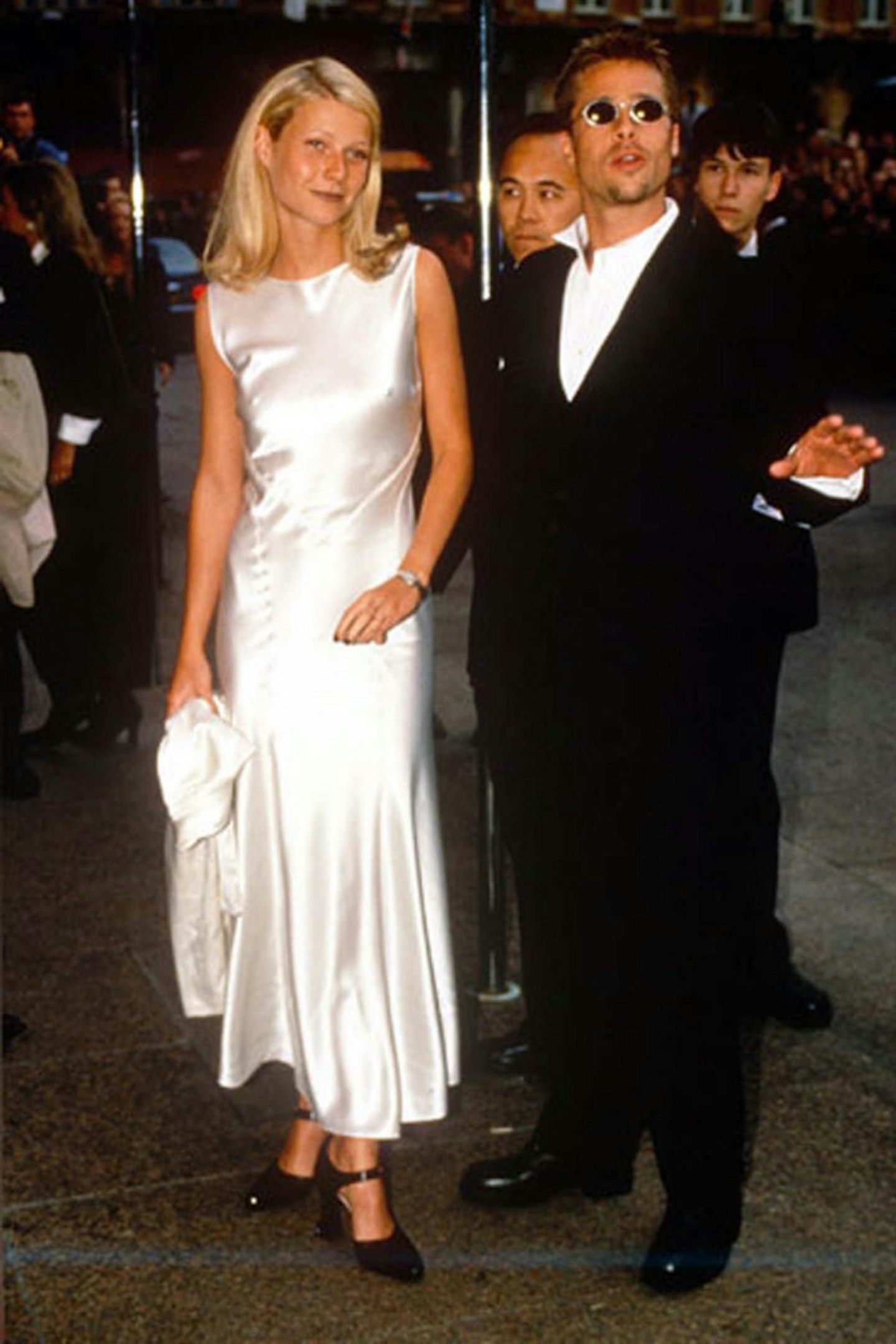 1 of 46
Gwyneth Paltrow, 1995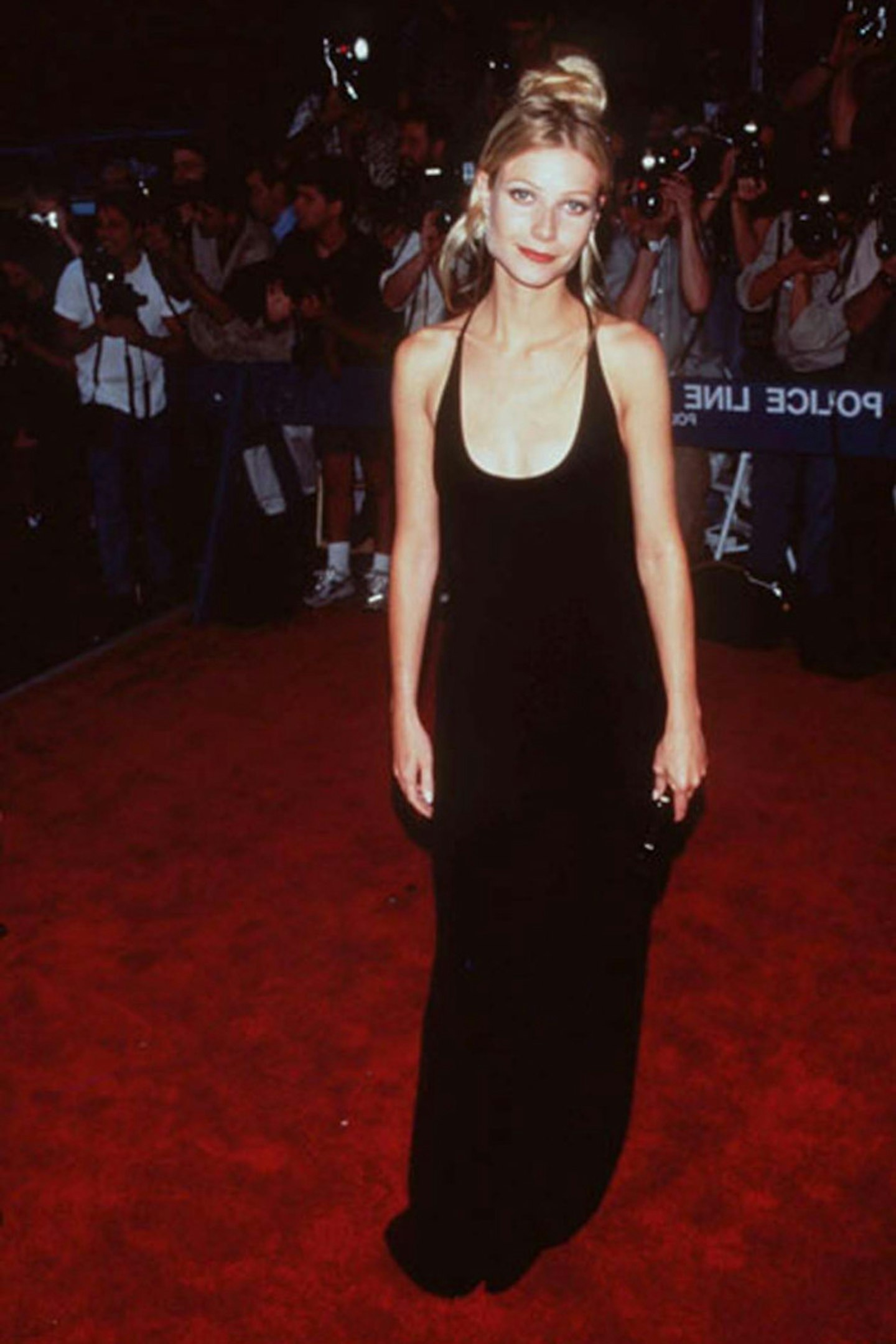 2 of 46
Gwyneth Paltrow, 1996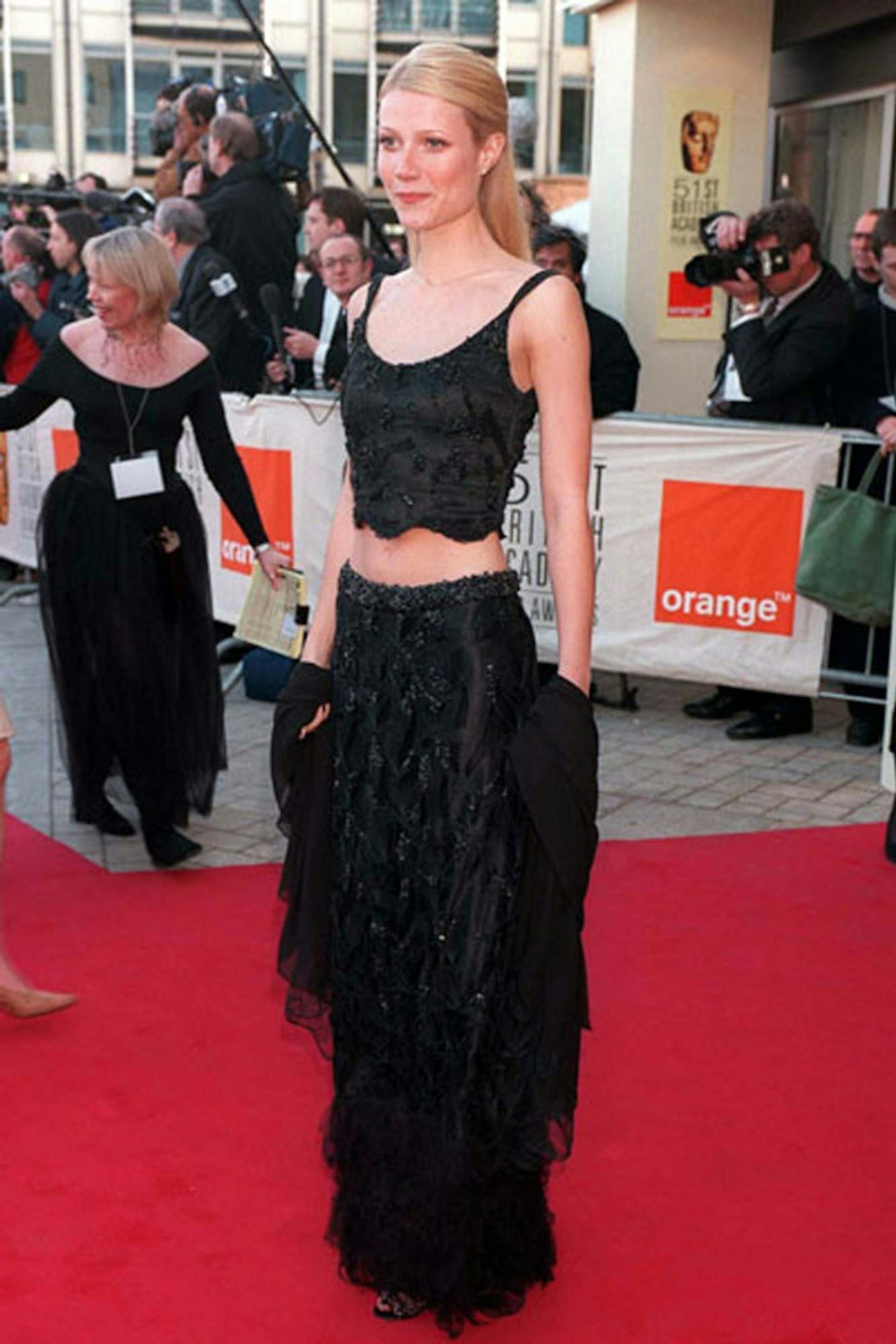 3 of 46
Gwyneth Paltrow, 1999
4 of 46
Gwyneth Paltrow, 1999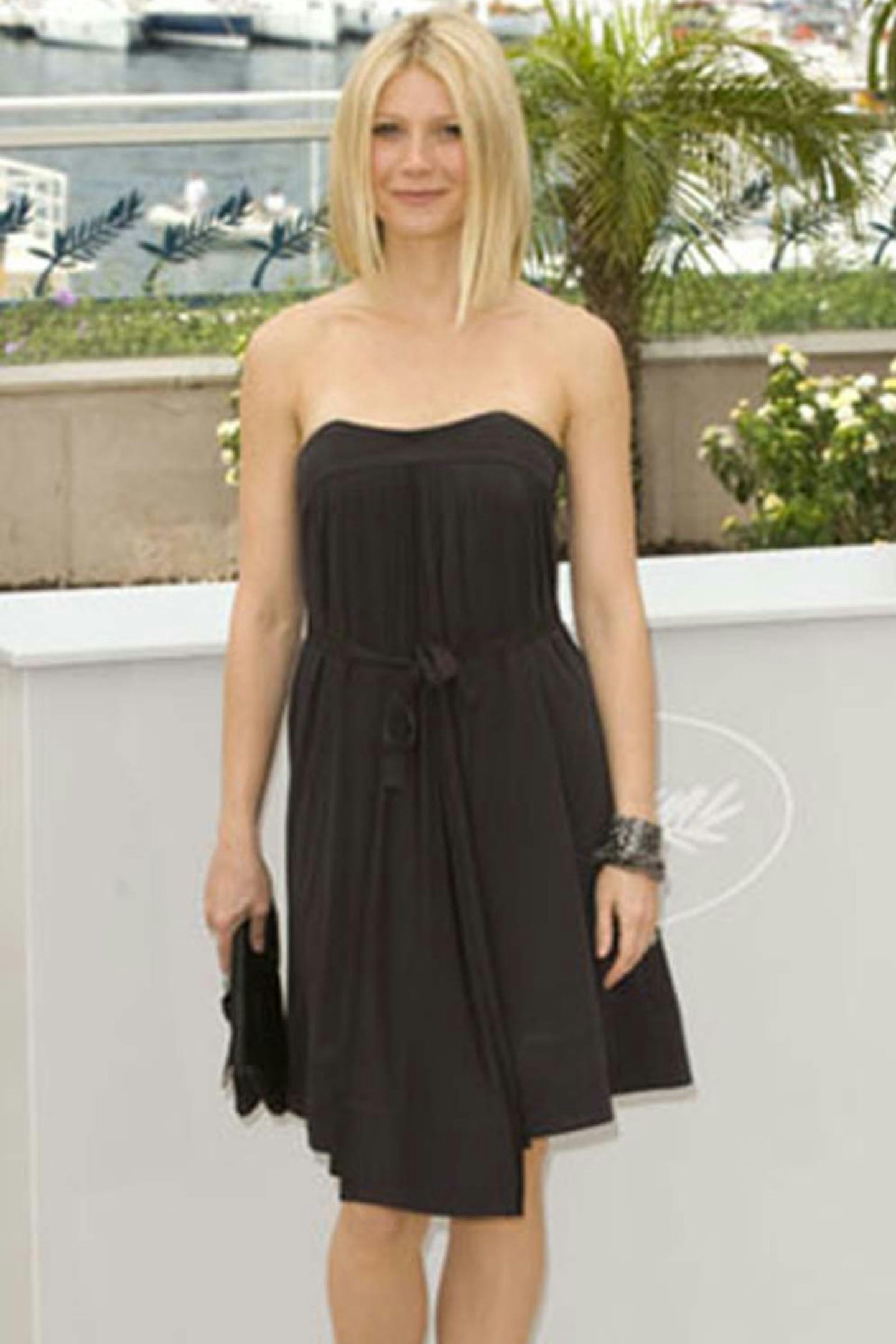 5 of 46
Gwyneth Paltrow at Cannes Film Festival, May 2008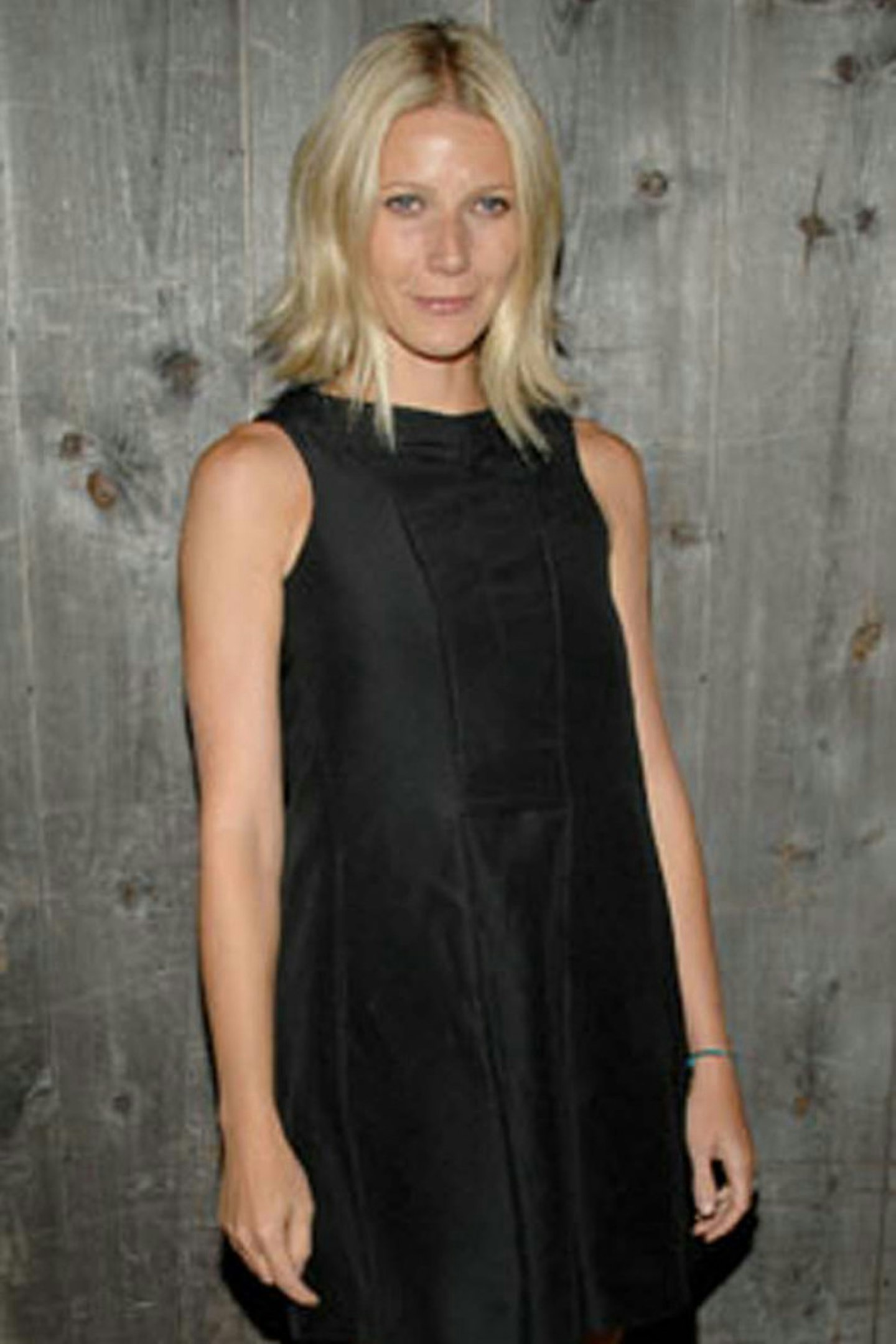 6 of 46
Gwyneth Paltrow in New York, 2008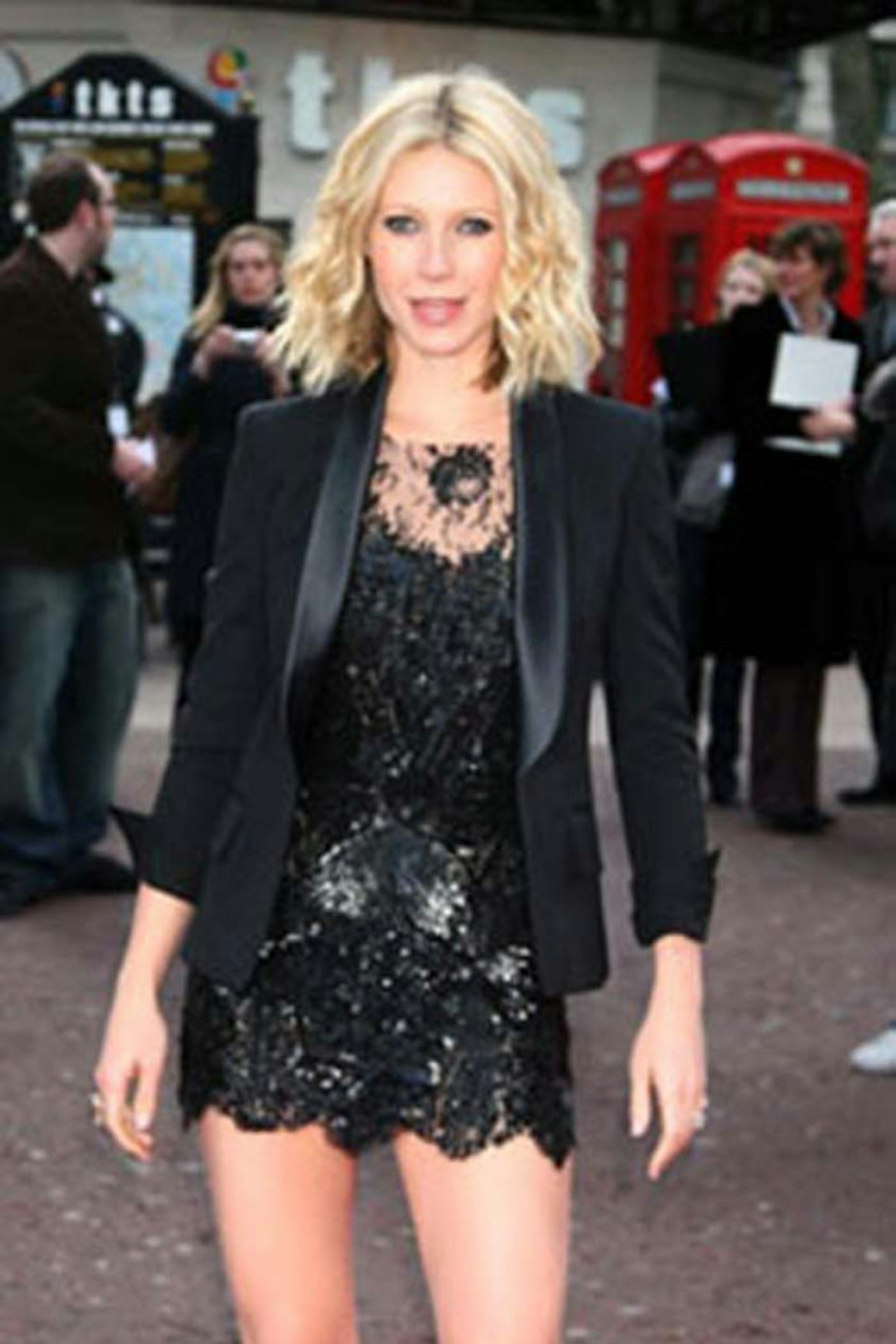 7 of 46
Gwyneth Paltrow at the Iron Man premiere, April 2008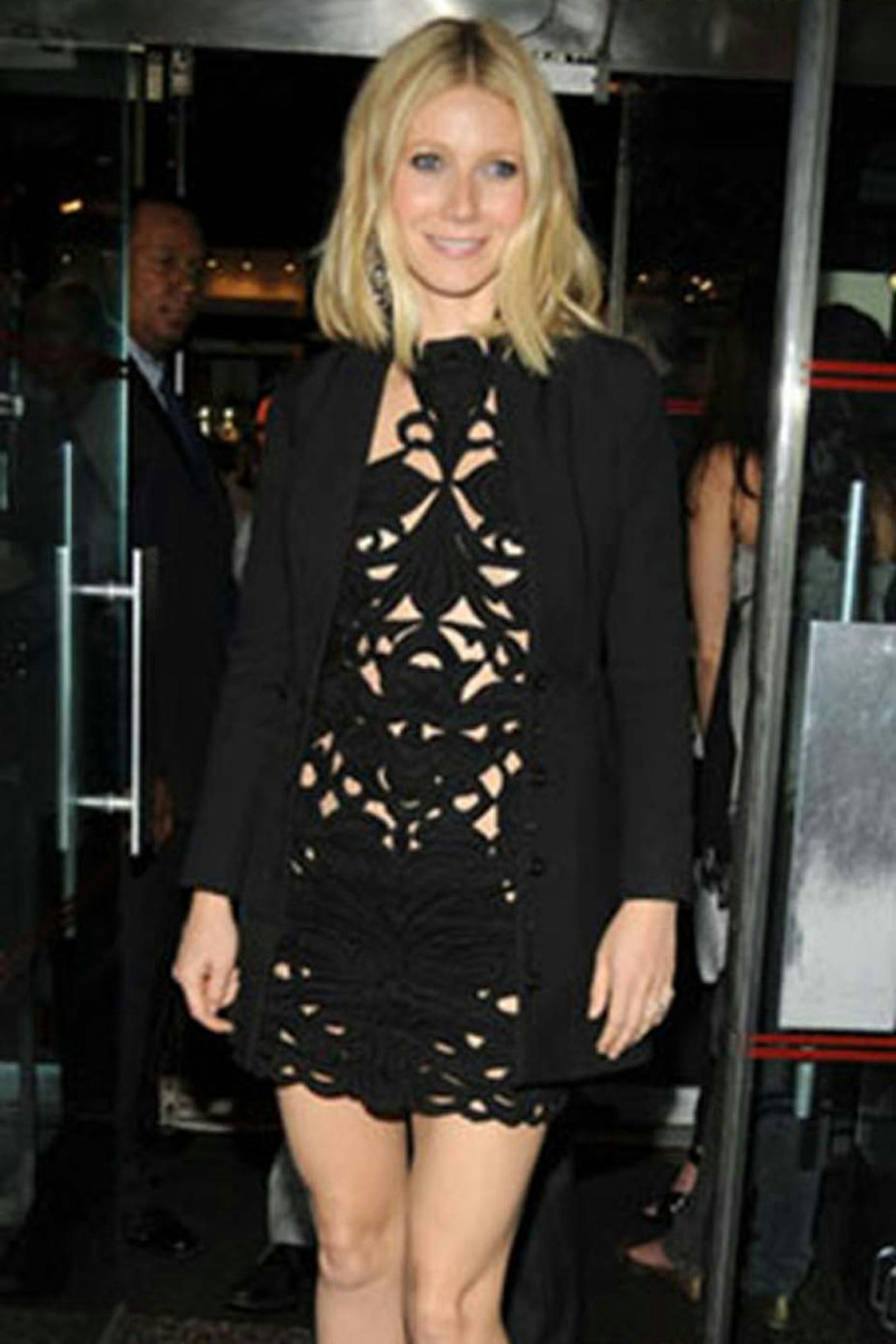 8 of 46
Gwyneth Paltrow at the Iron Man premiere after party, April 2008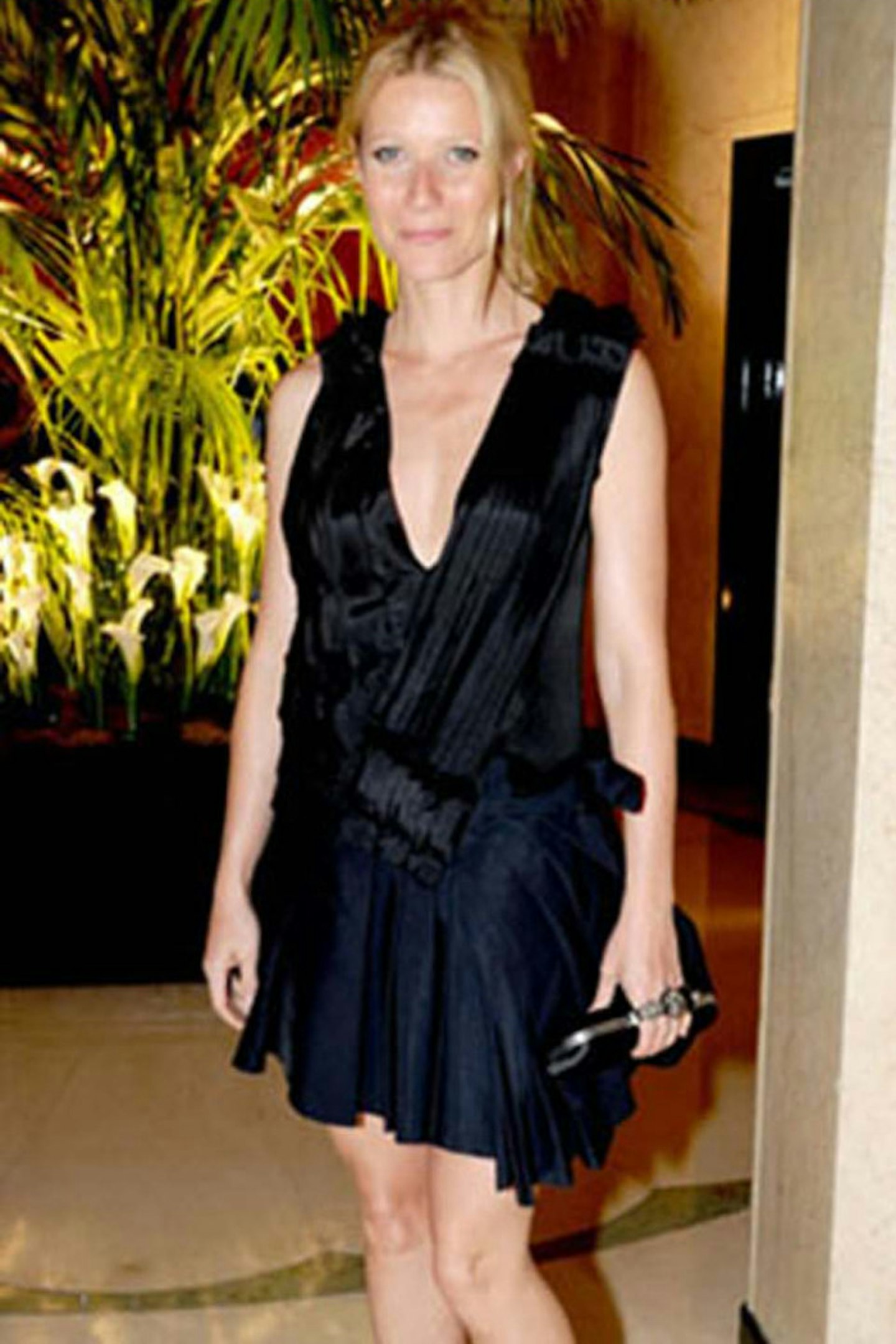 9 of 46
Gwyneth Paltrow at the DVF dinner at Claridges, June 2010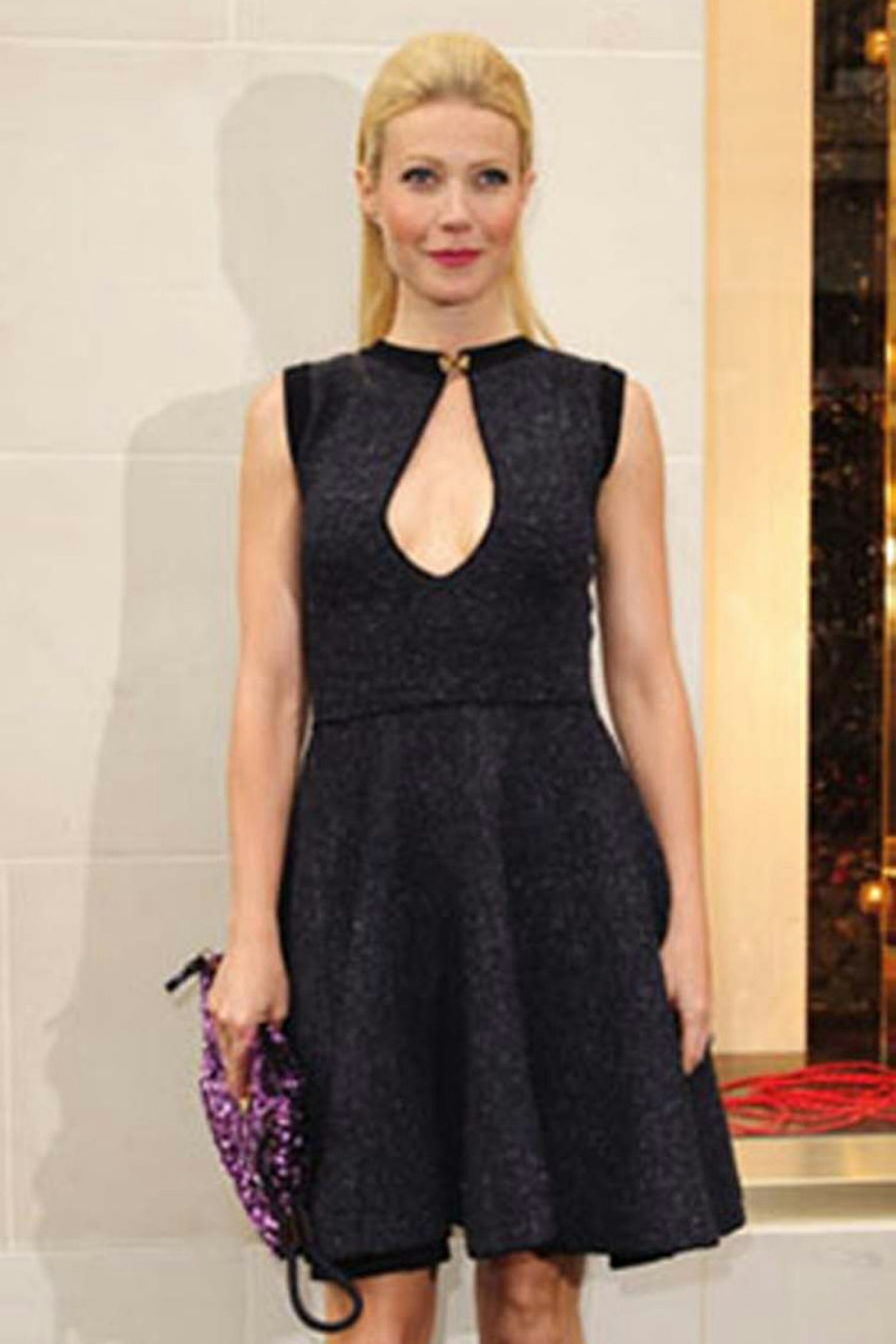 10 of 46
Gwyneth Paltrow at the Louis Vuitton Maison opening, May 2010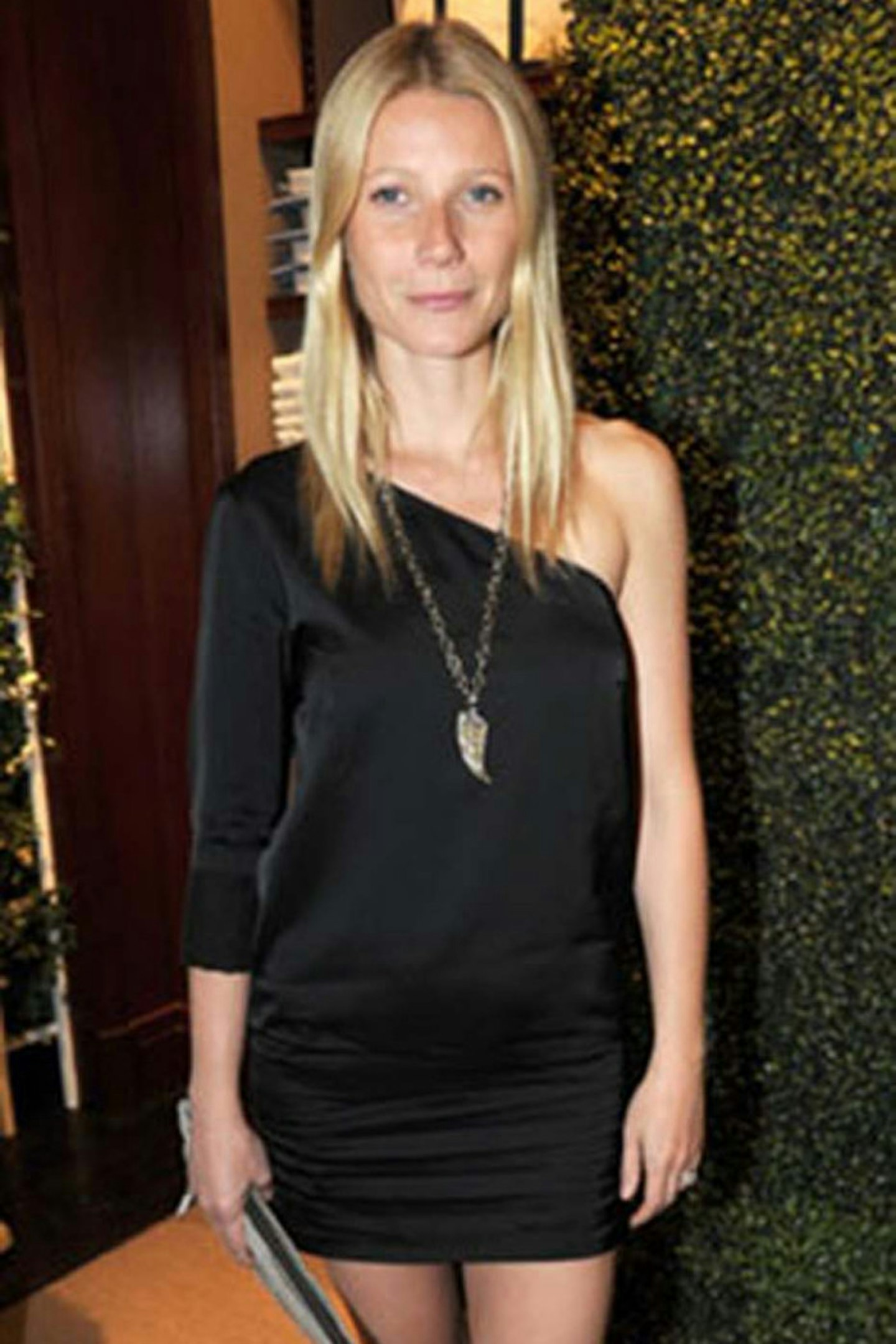 11 of 46
Gwyneth Paltrow at Ralph Lauren's Wimbledon party, June 2010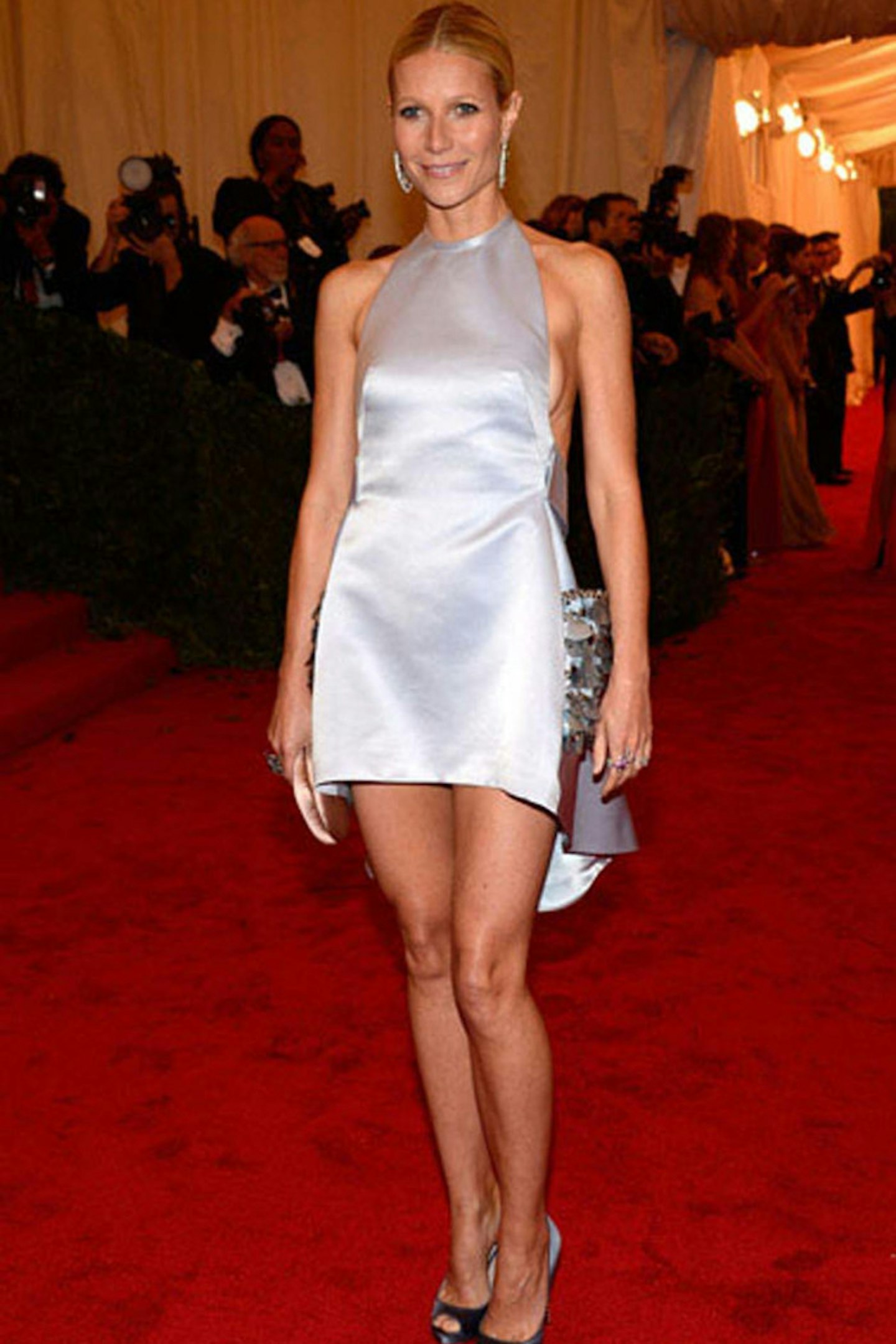 12 of 46
Gwyneth Paltrow in Prada, February 2011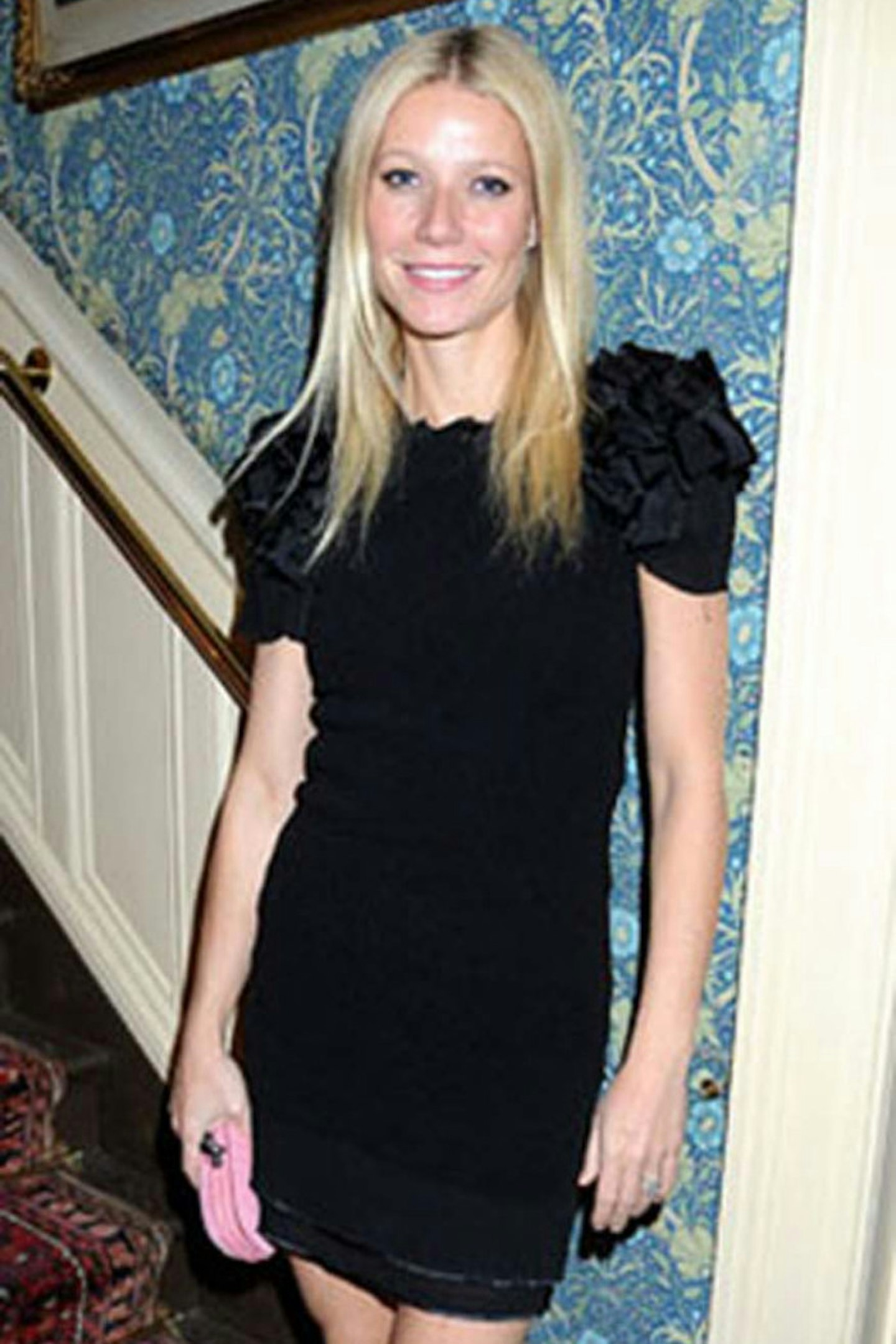 13 of 46
Gwyneth Paltrow at the Bottega Veneta launch party, March 2011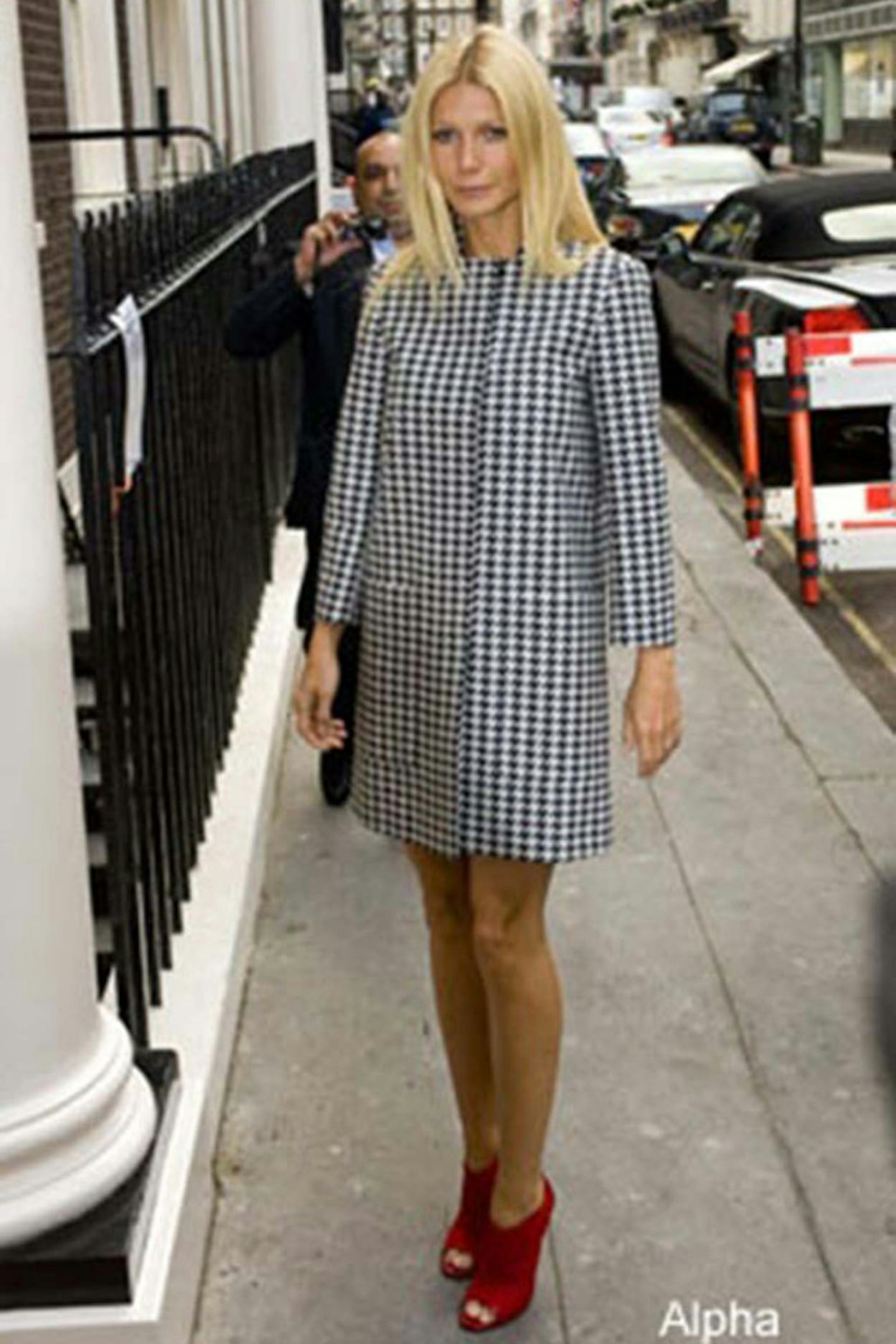 14 of 46
Gwyneth Paltrow at a Coach dinner, September 2011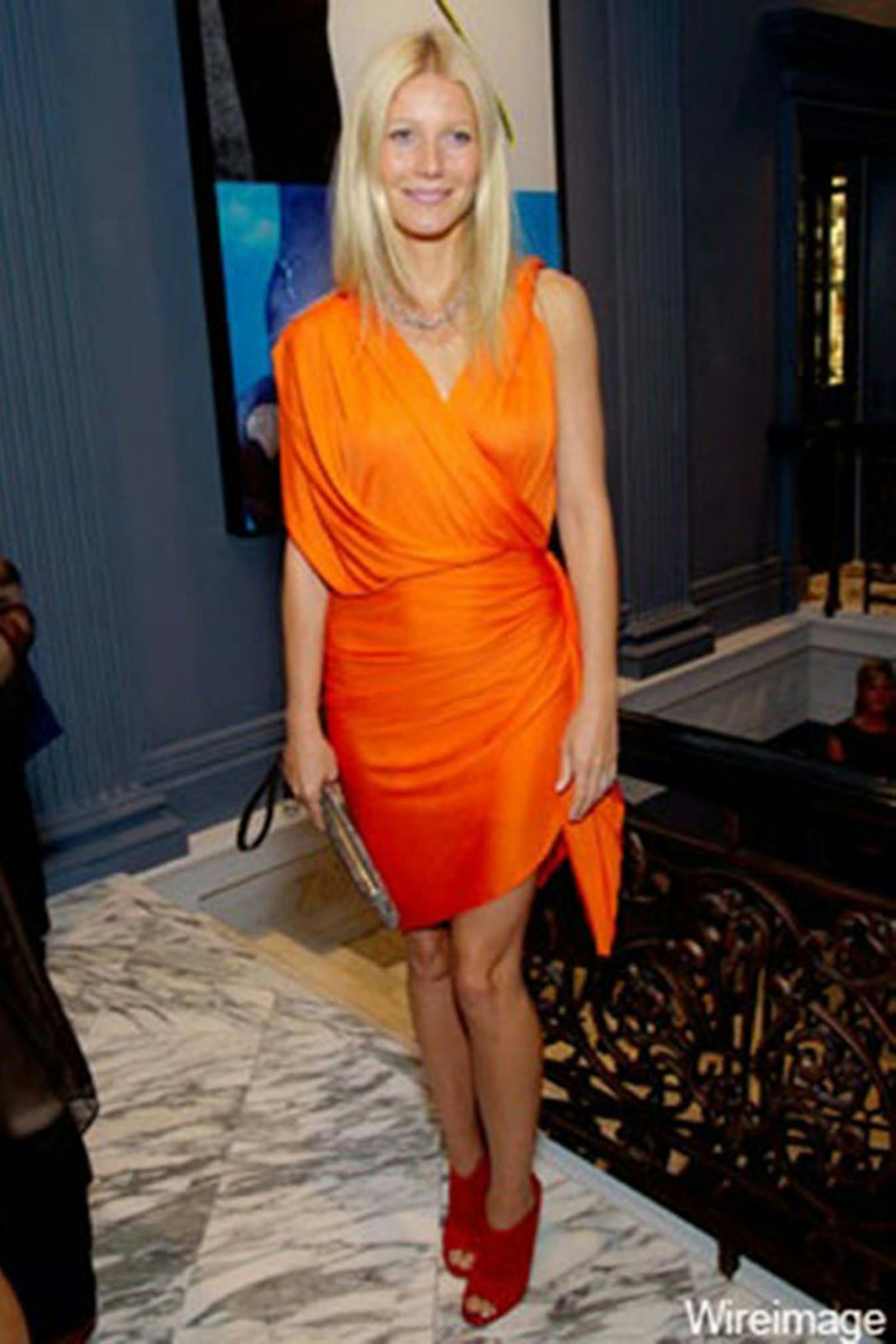 15 of 46
Gwyneth Paltrow in Lanvin at the Coach bag launch party, September 2011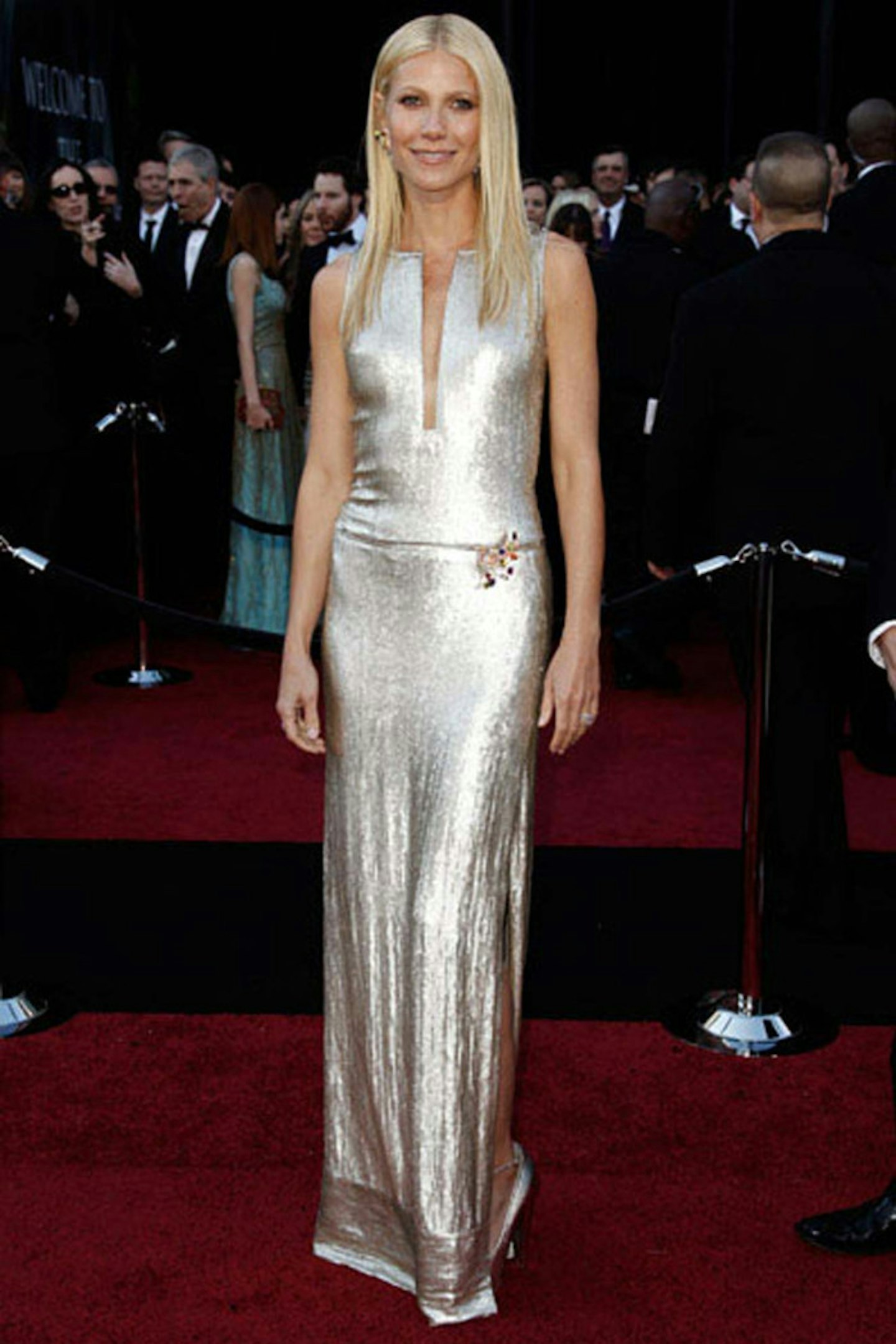 16 of 46
Gwyneth Paltrow in Calvin Klein at the 2011 Oscars, 27 February 2011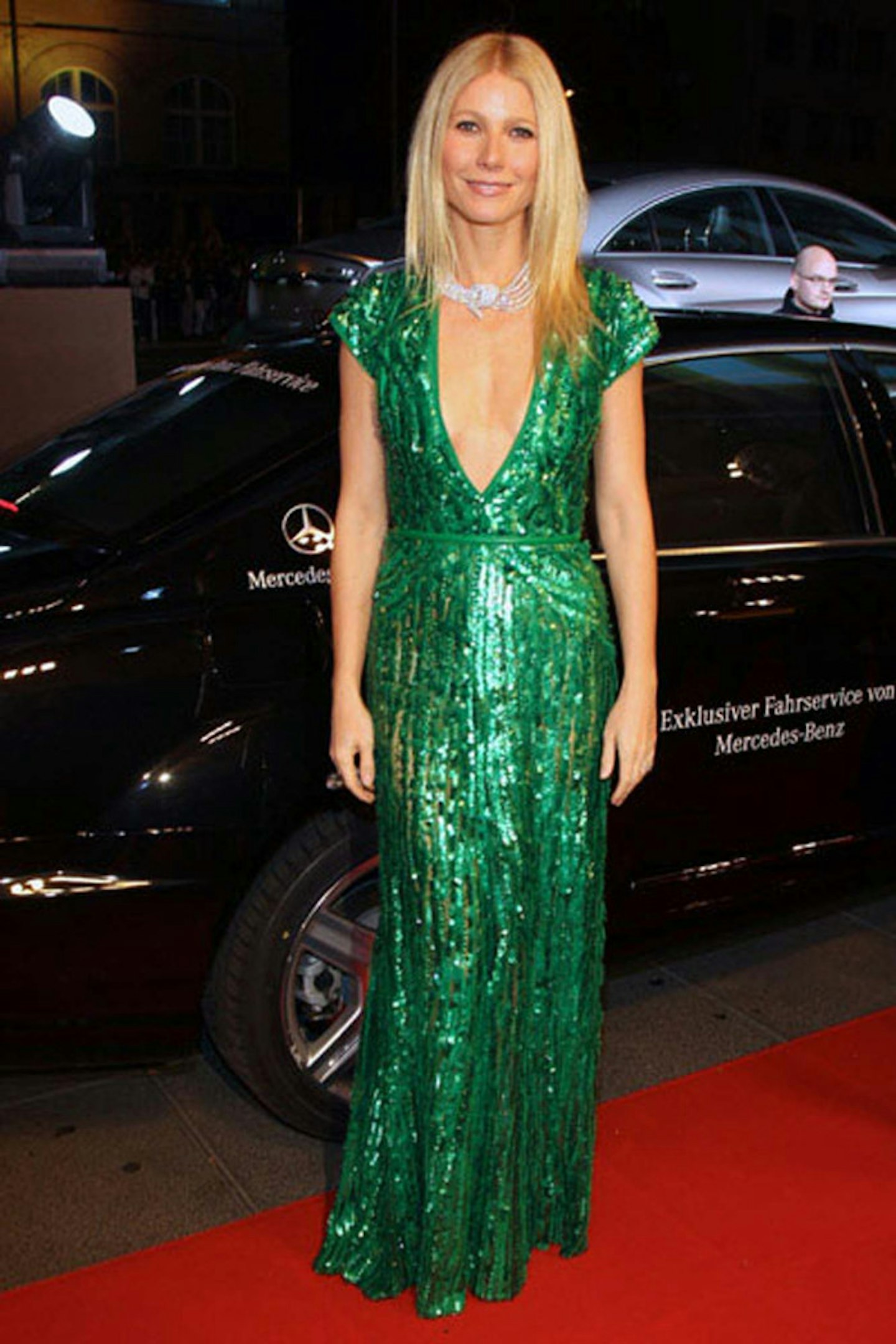 17 of 46
Gwyneth Paltrow in Elie Saab at The Bambi Awards, November 2011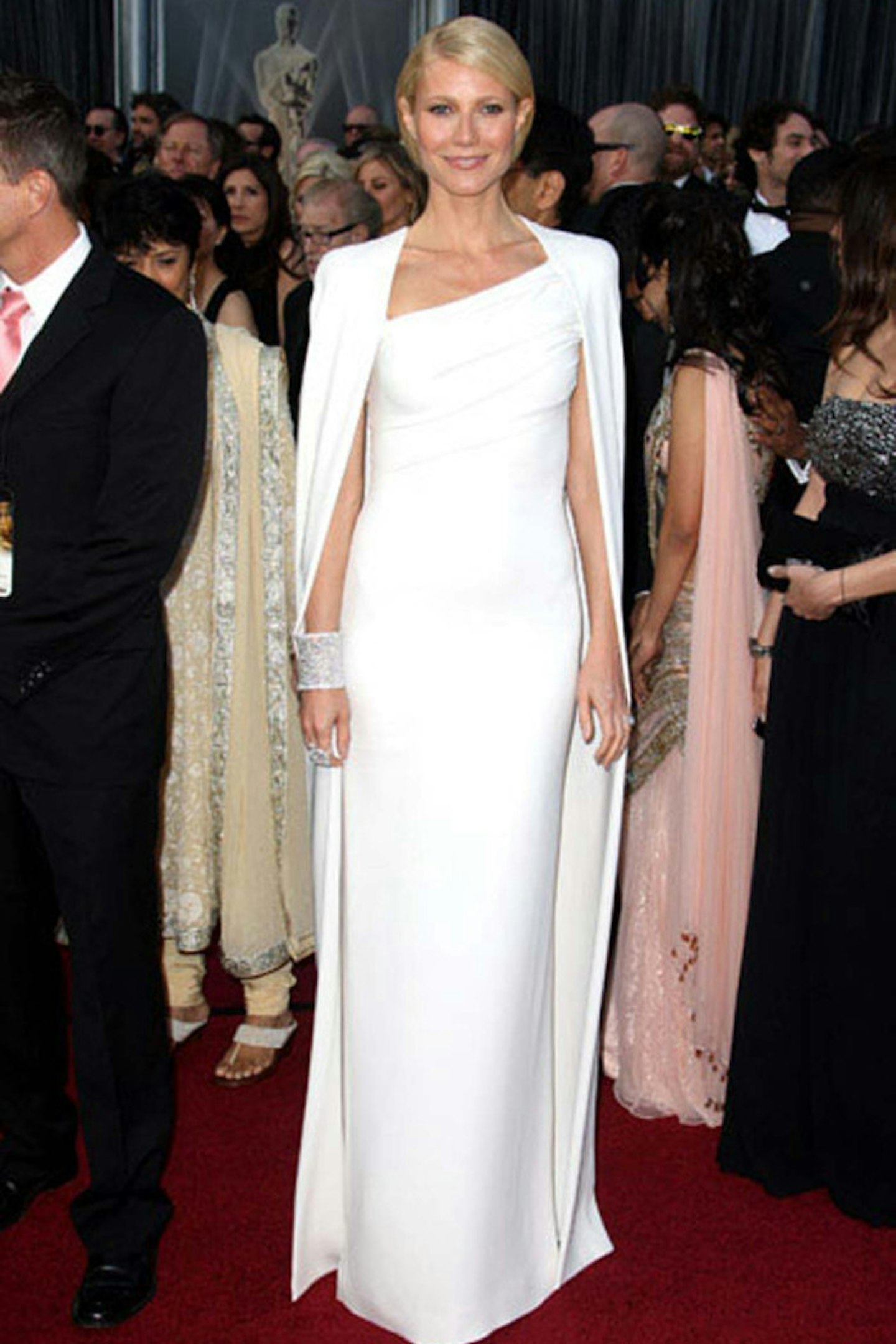 18 of 46
Gwyneth Paltrow in Tom Ford at The Academy Awards, February 2012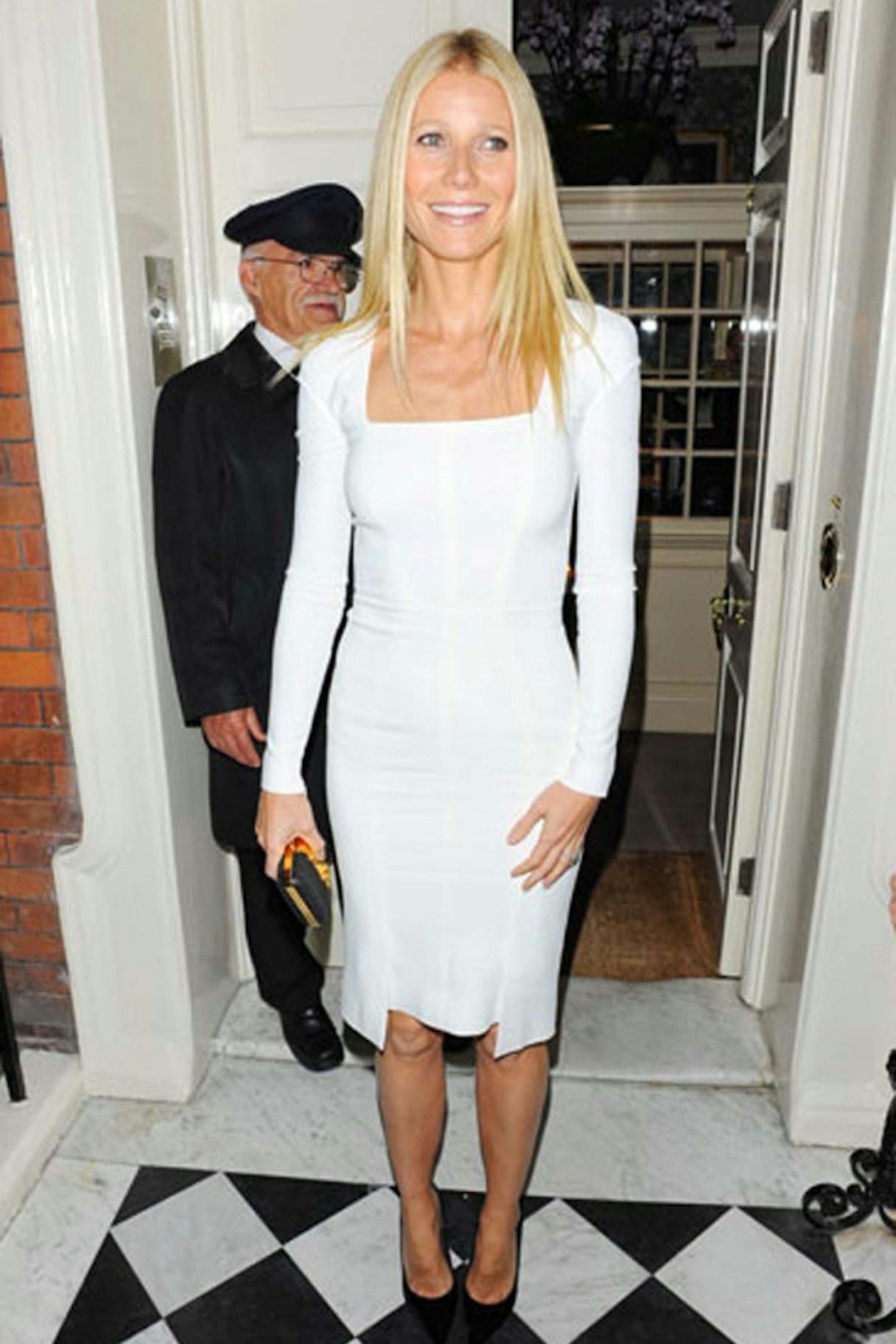 19 of 46
Gwyneth Paltrow in Tom Ford at President Obama's victory dinner, September 2012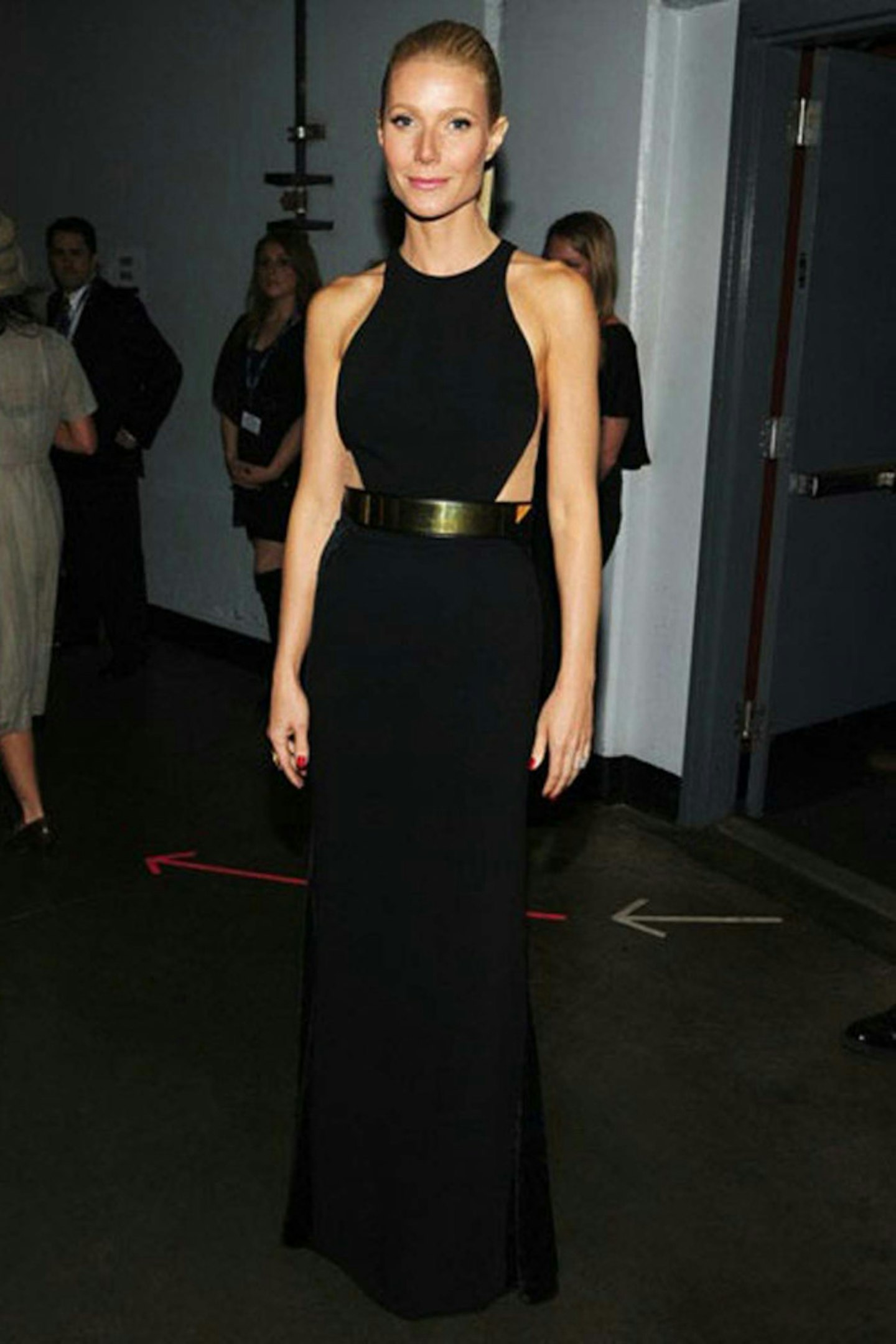 20 of 46
Gwyneth Paltrow in Michael Kors, October 2012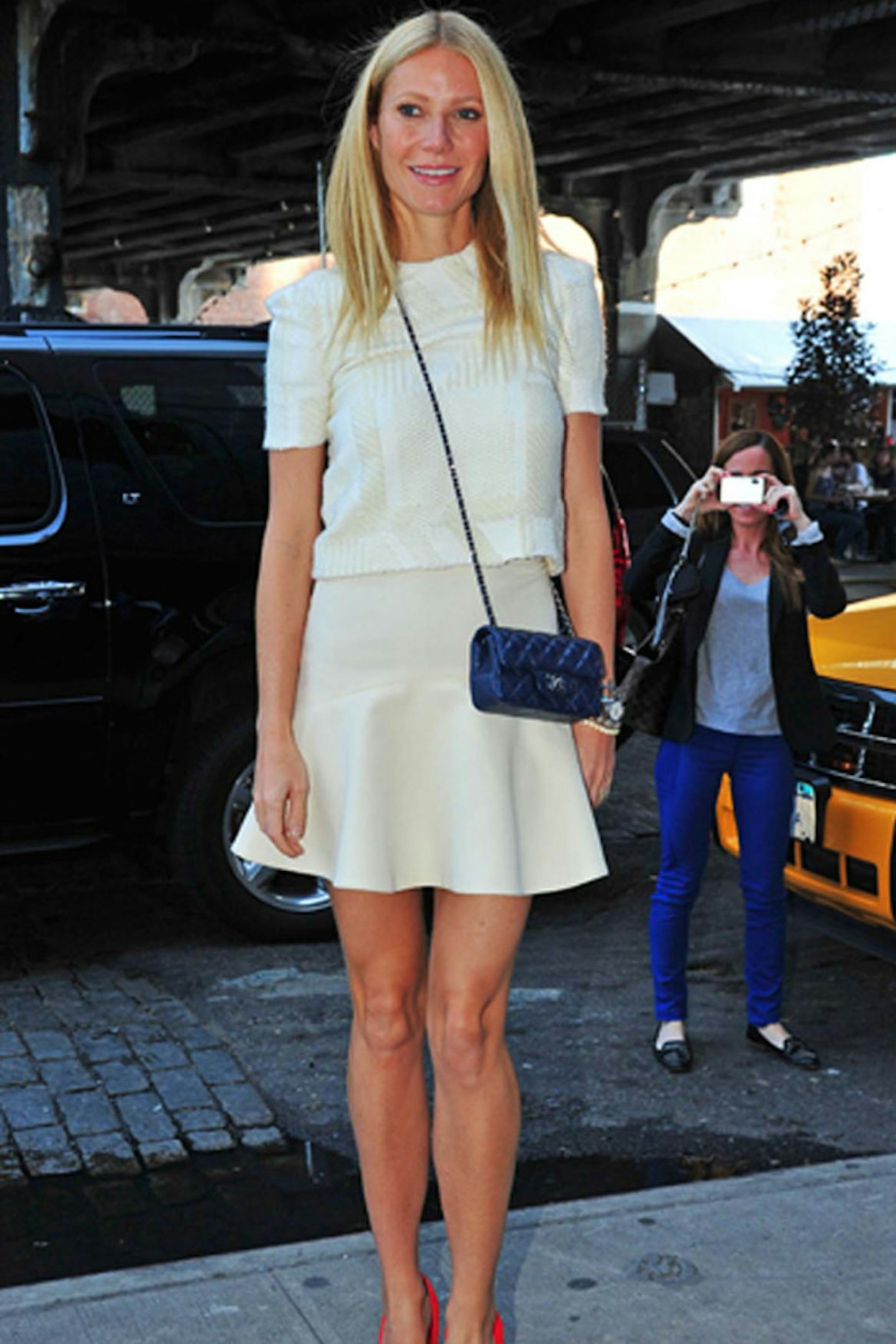 21 of 46
Gwyneth Paltrow out and about, New York, October 2012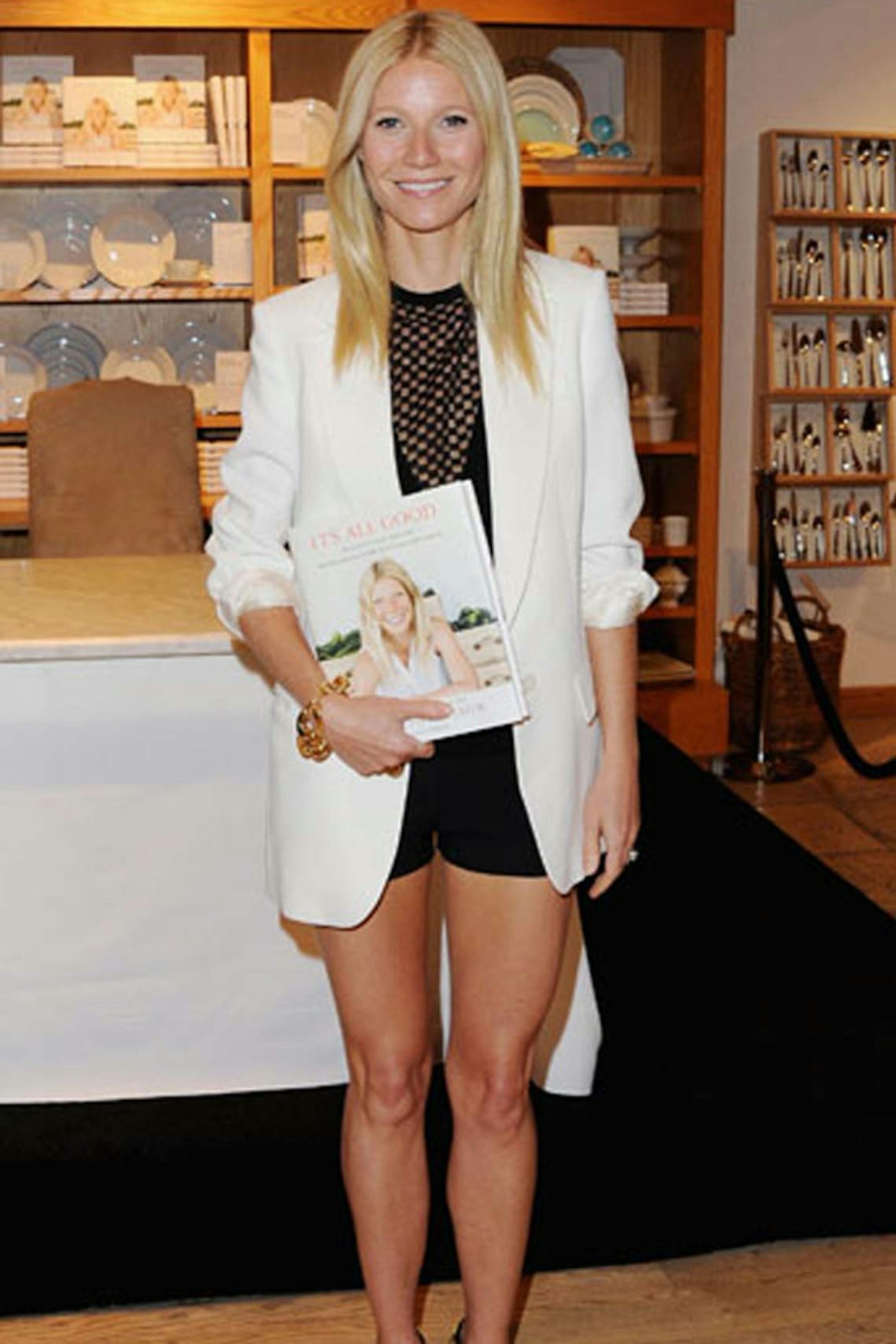 22 of 46
Gwyneth Paltrow at her 'It's All Good' book signing, Los Angeles, April 2013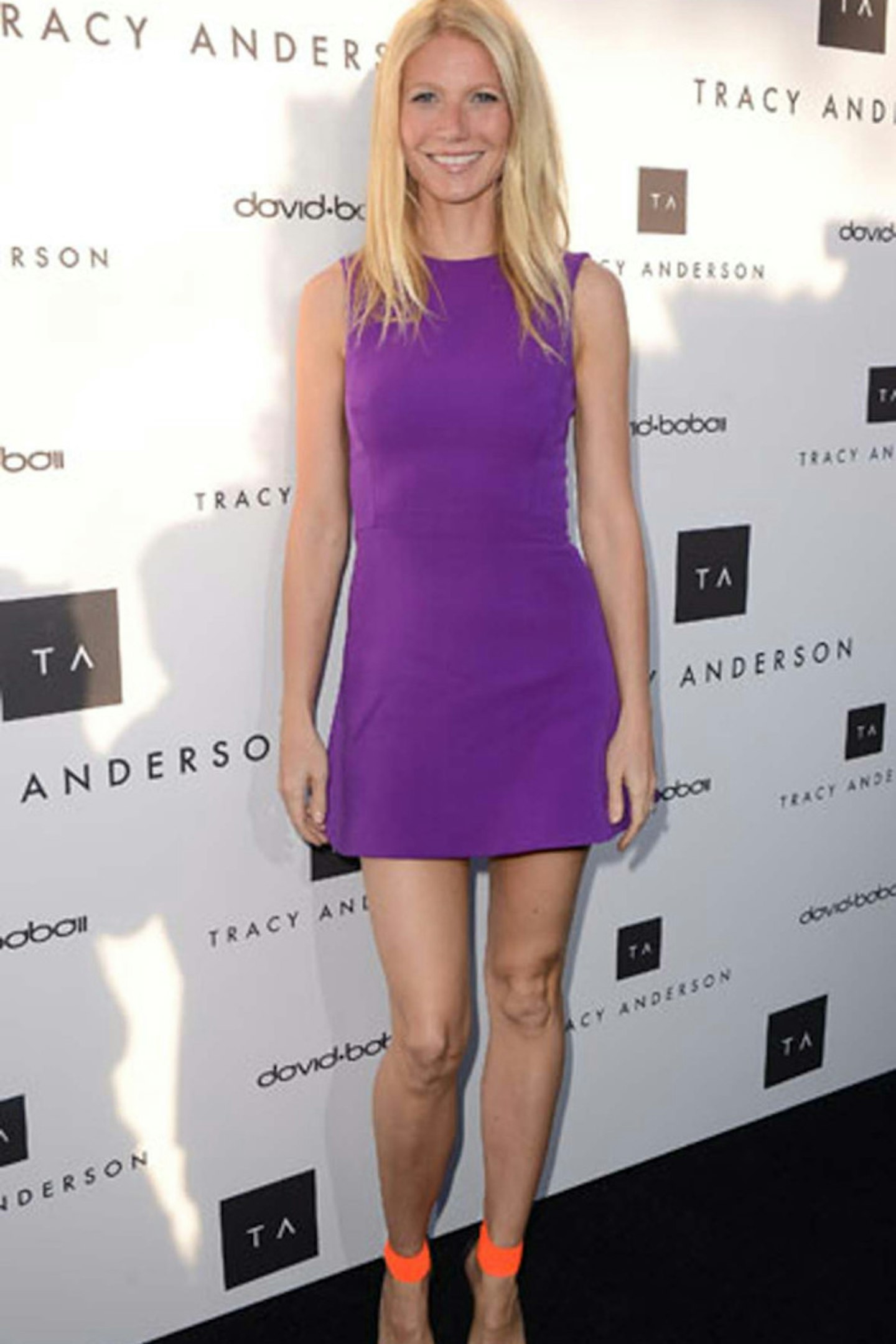 23 of 46
Gwyneth Paltrow at the Opening of the Tracy Anderson Flagship Studio, Los Angeles, April 2013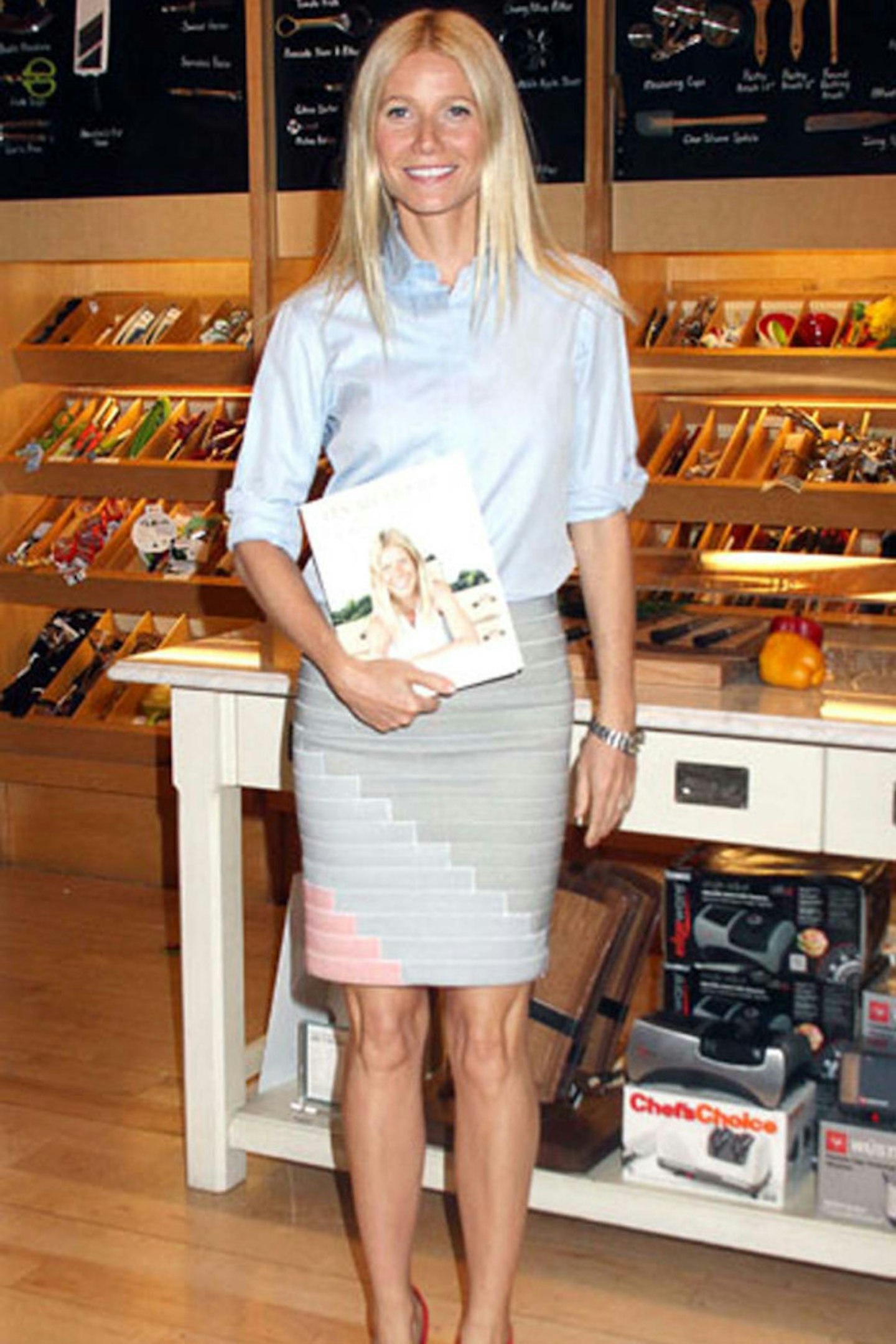 24 of 46
Gwyneth Paltrow at 'It's All Good' book signing, New York, April 2013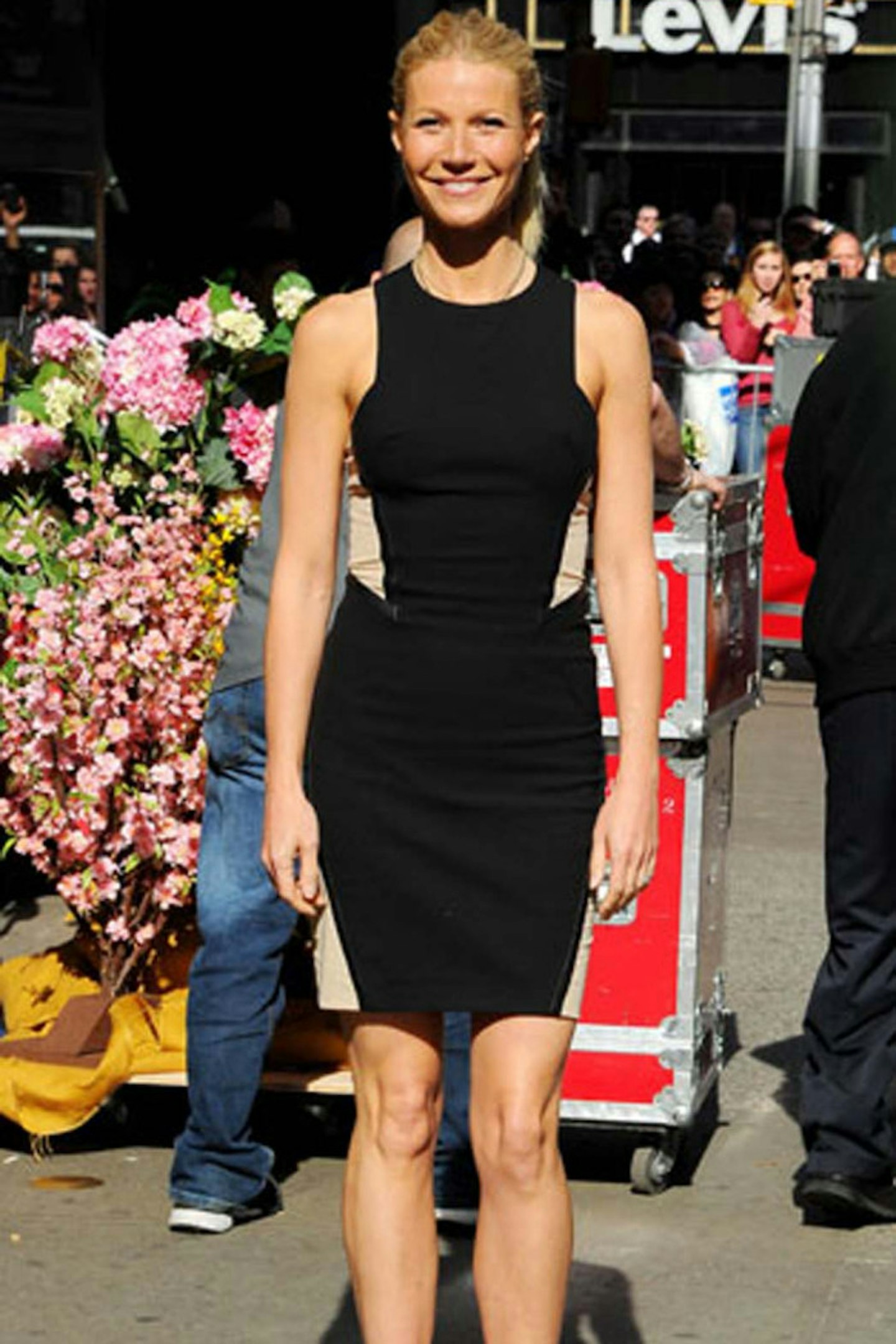 25 of 46
Gwyneth Paltrow at 'Good Morning America' TV show, New York, April 2013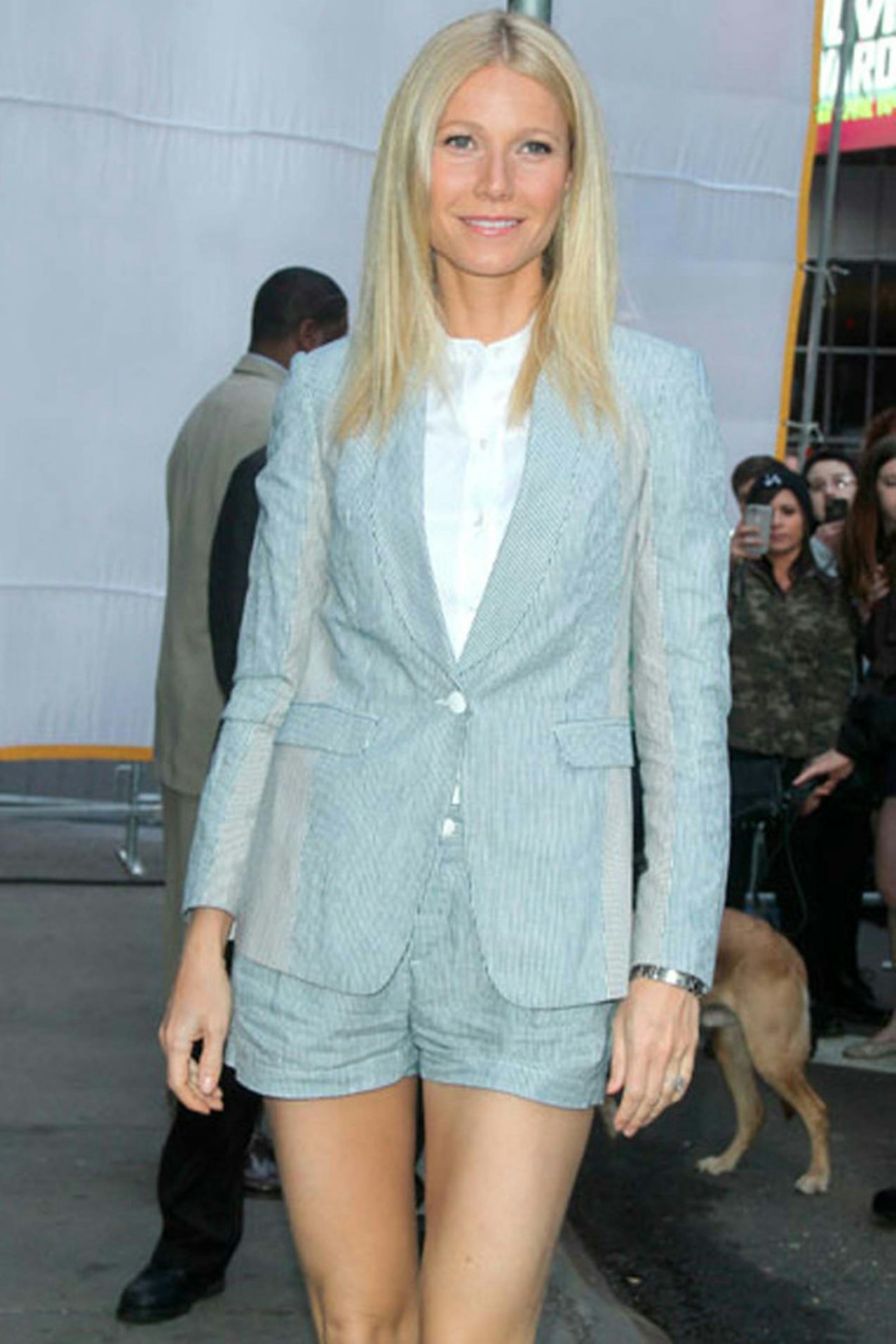 26 of 46
Gwyneth Paltrow at 'Good Morning America' TV show, New York, April 2013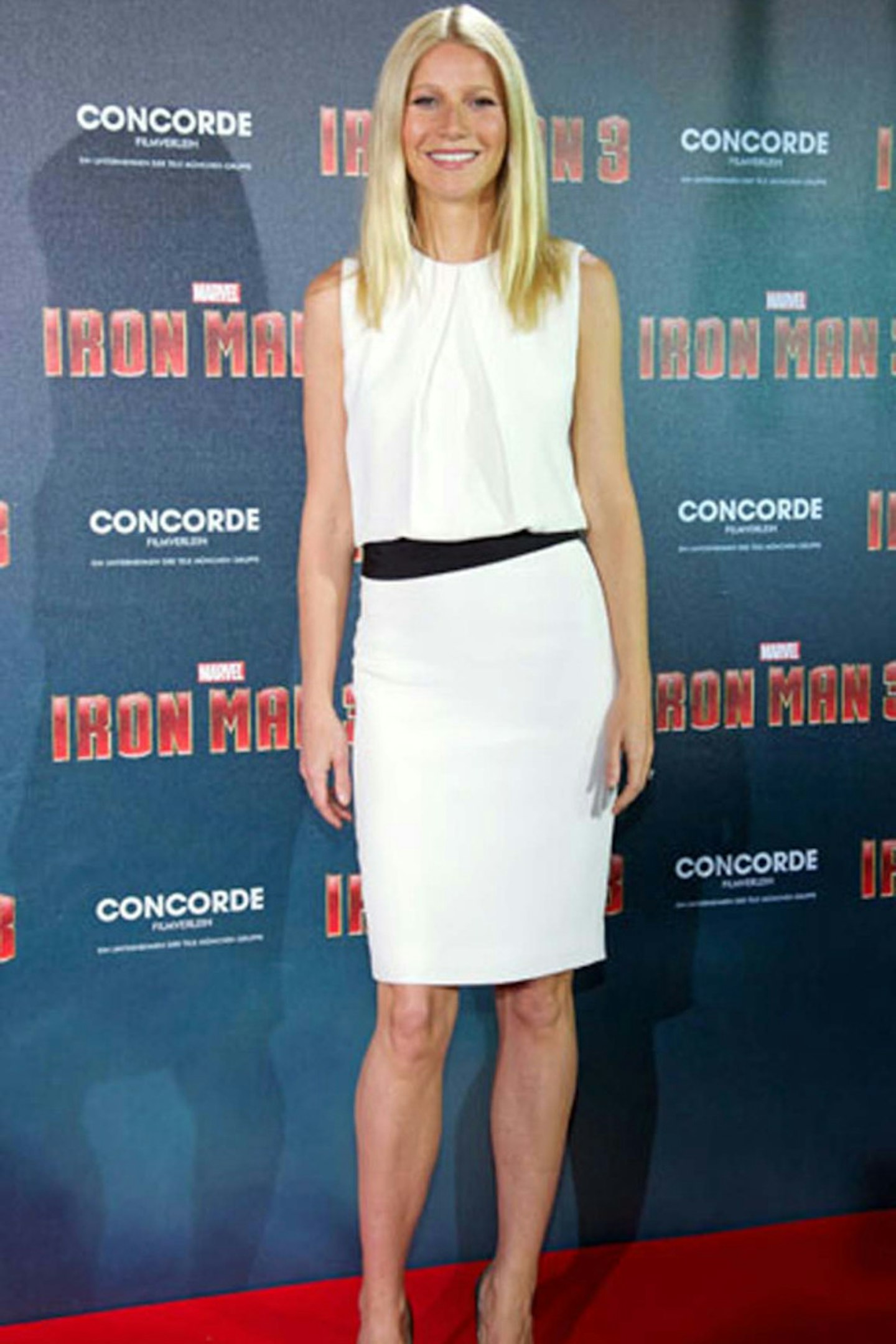 27 of 46
Gwyneth Paltrow at 'Iron Man 3' film photocall, Munich, April 2013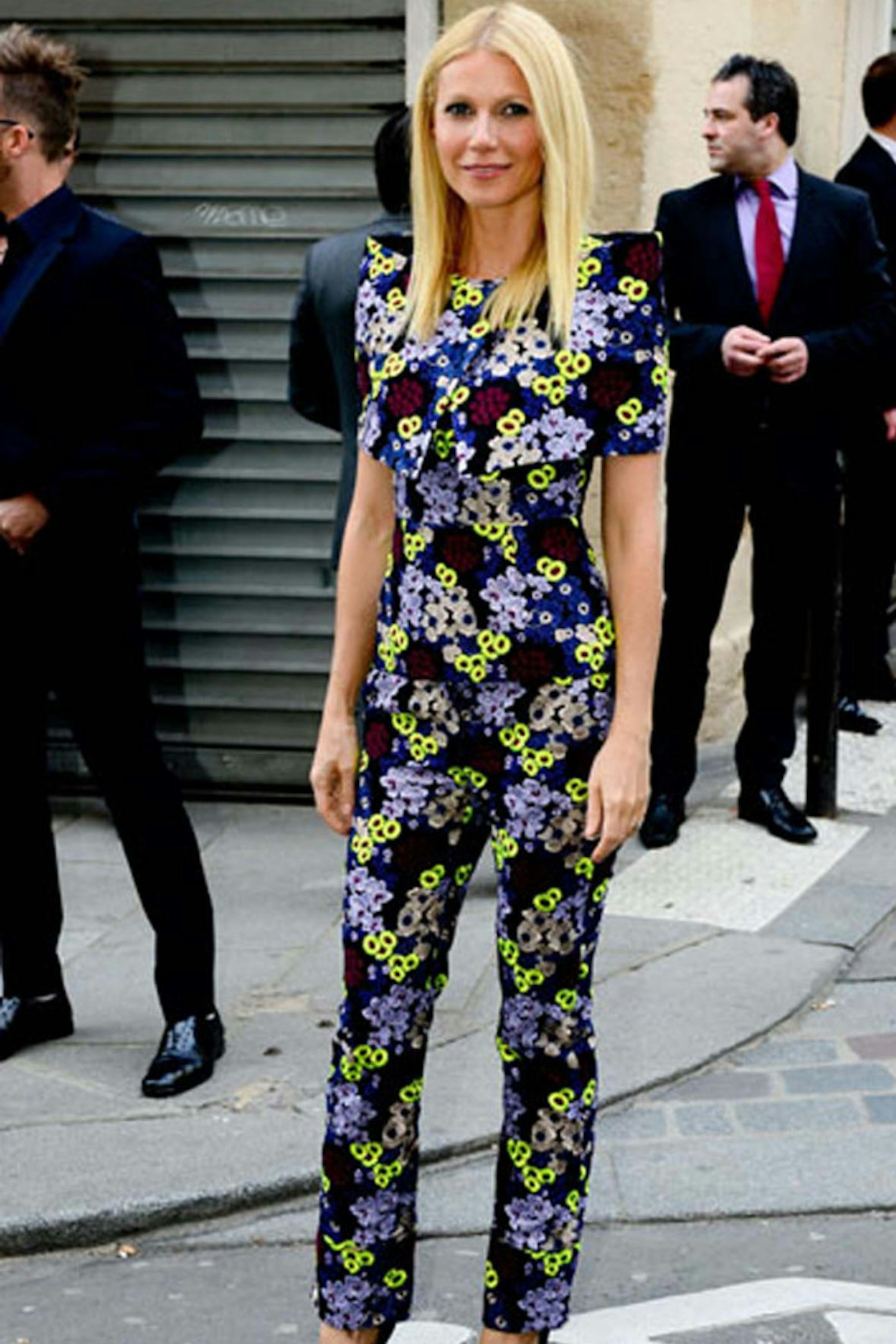 28 of 46
Gwyneth Paltrow in Erdem at 'Iron Man 3' film premiere, Paris, April 2013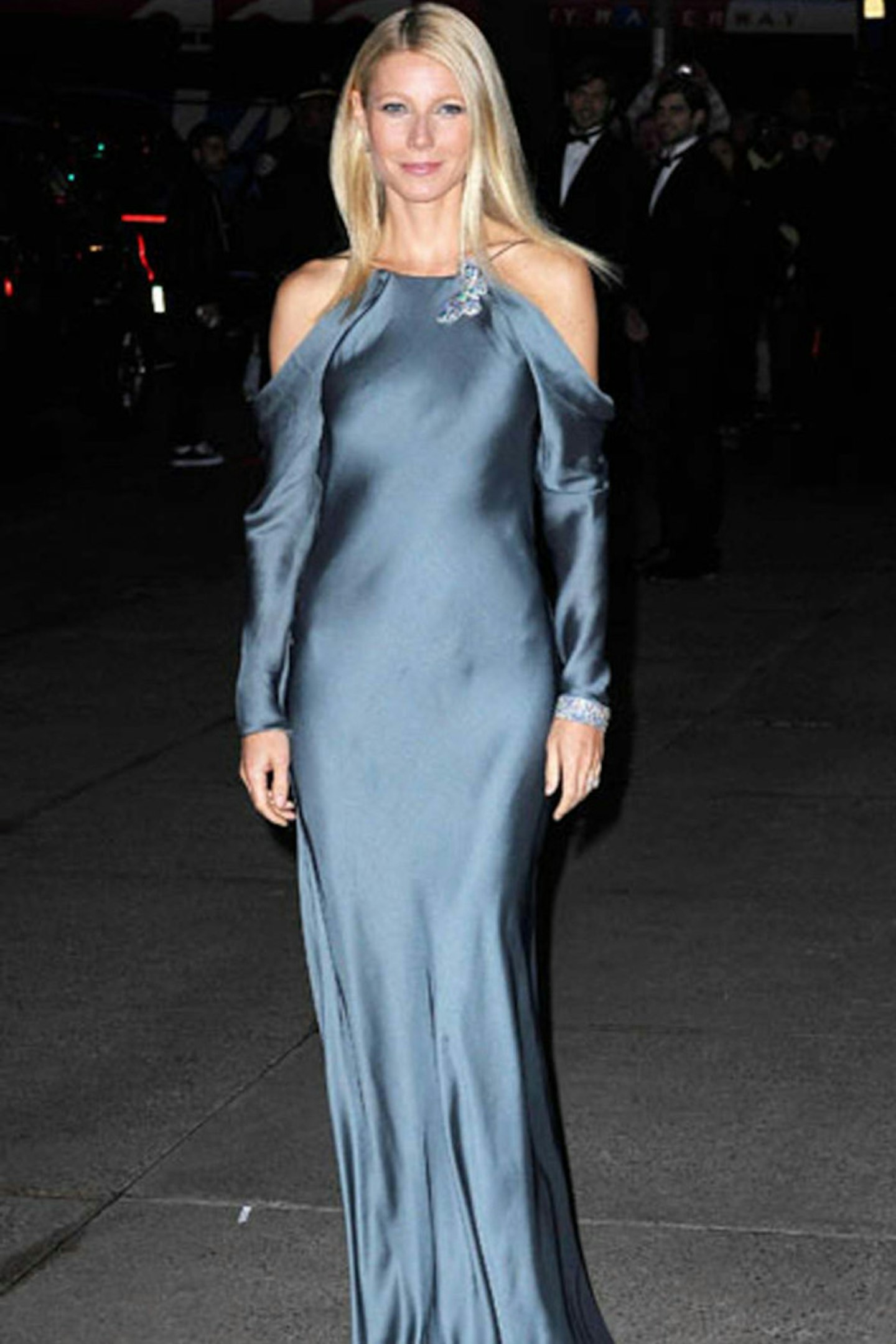 29 of 46
Gwyneth Paltrow in Ralph Lauren and Tiffany & Co. jewels, 19 April 2013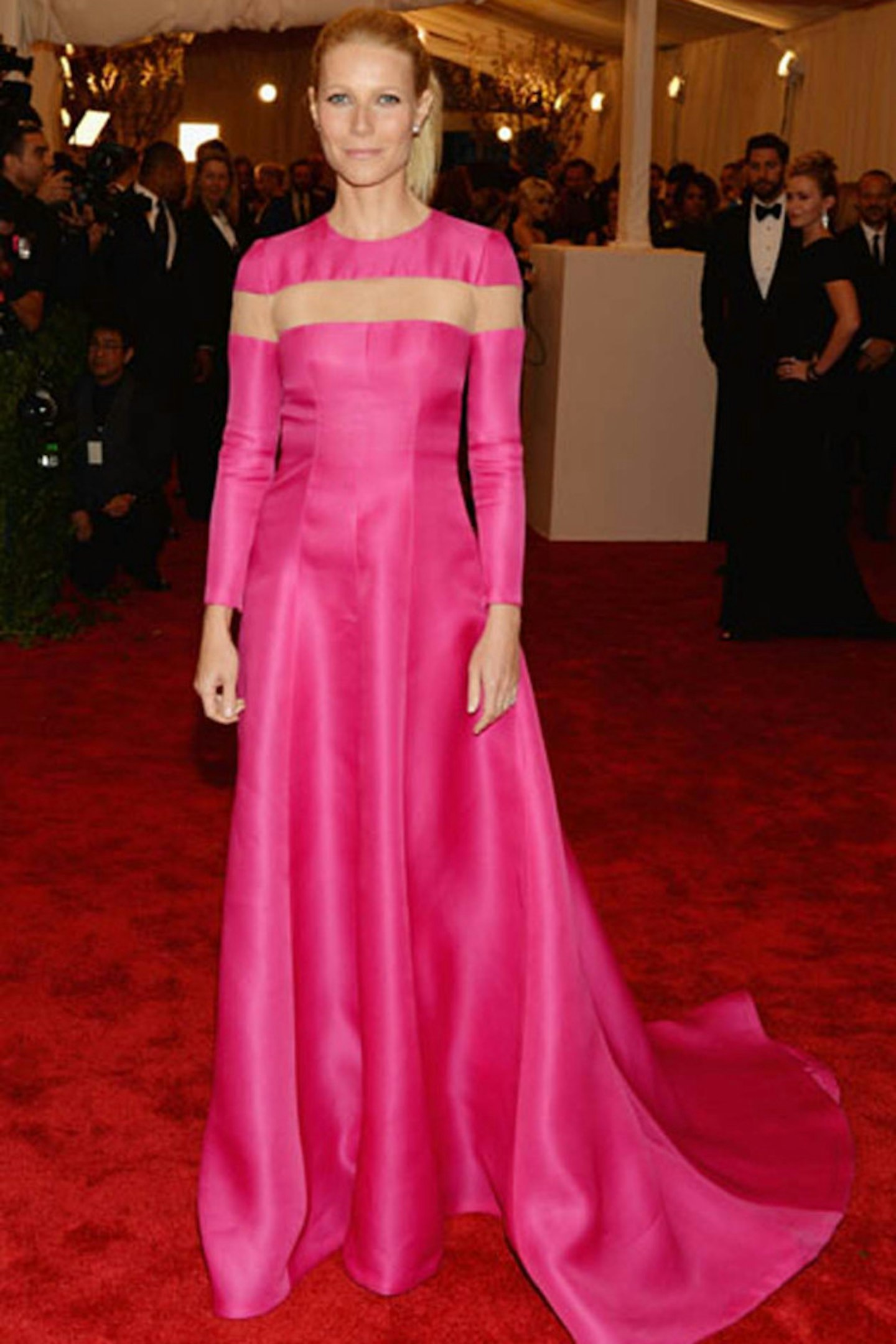 30 of 46
Gwyneth Paltrow in Valentino at Met Gala, 6 May 2013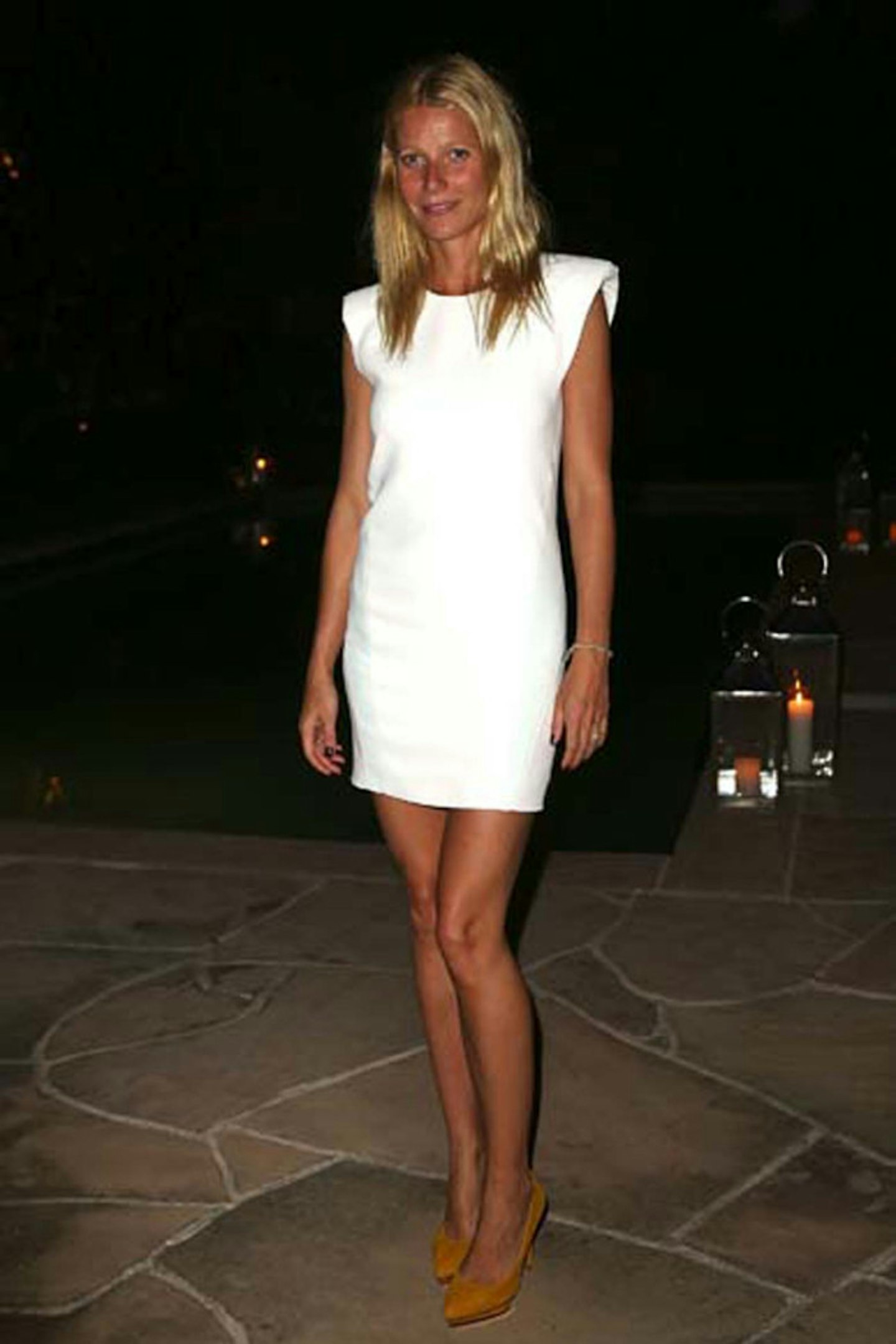 31 of 46
Gwyneth Paltrow at Private Dinner Celebrating 9th Annual Authors Night, 10 August 2013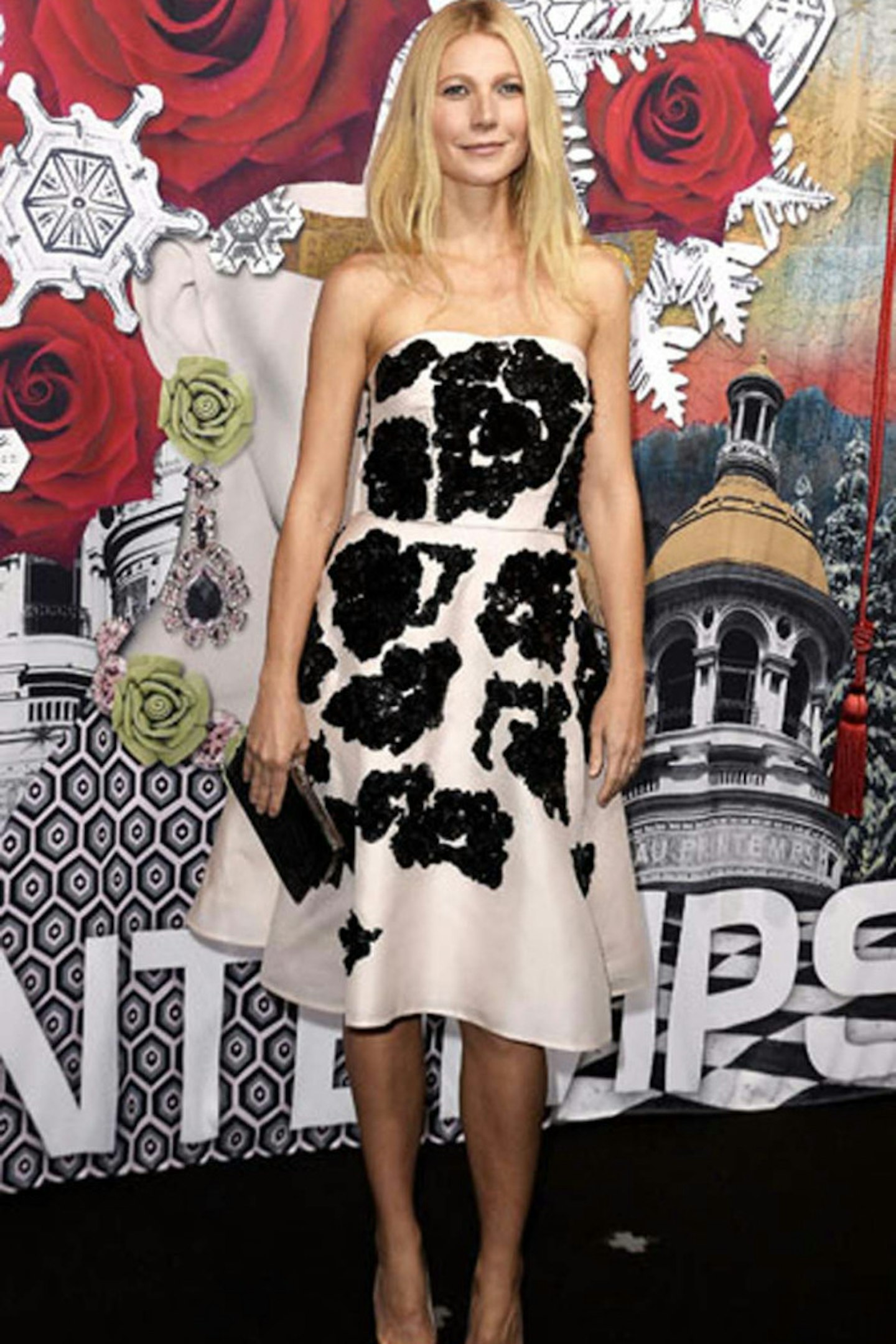 32 of 46
Gwyneth Paltrow in Prada launching the Printemps Christmas Decorations Inauguration at Printemps Haussmann, Paris , 7 November 2013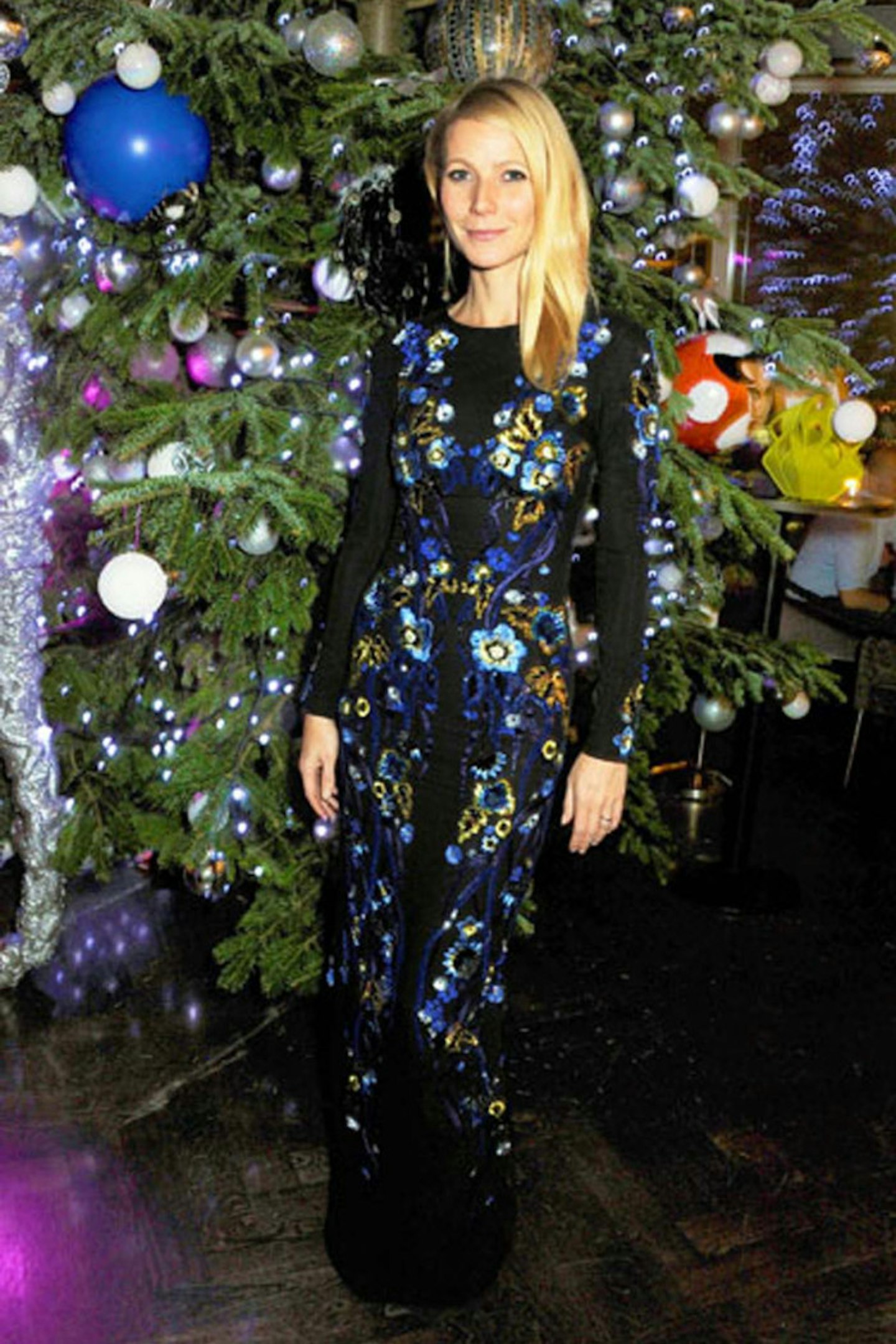 33 of 46
Gwyneth Paltrow in Matthew Williamson at Matthew Williamson & Gwyneth Paltrow Host Kids Company, 25 November 2013
34 of 46
Gwyneth Paltrow poses in the winners room at the British Fashion Awards, December 2013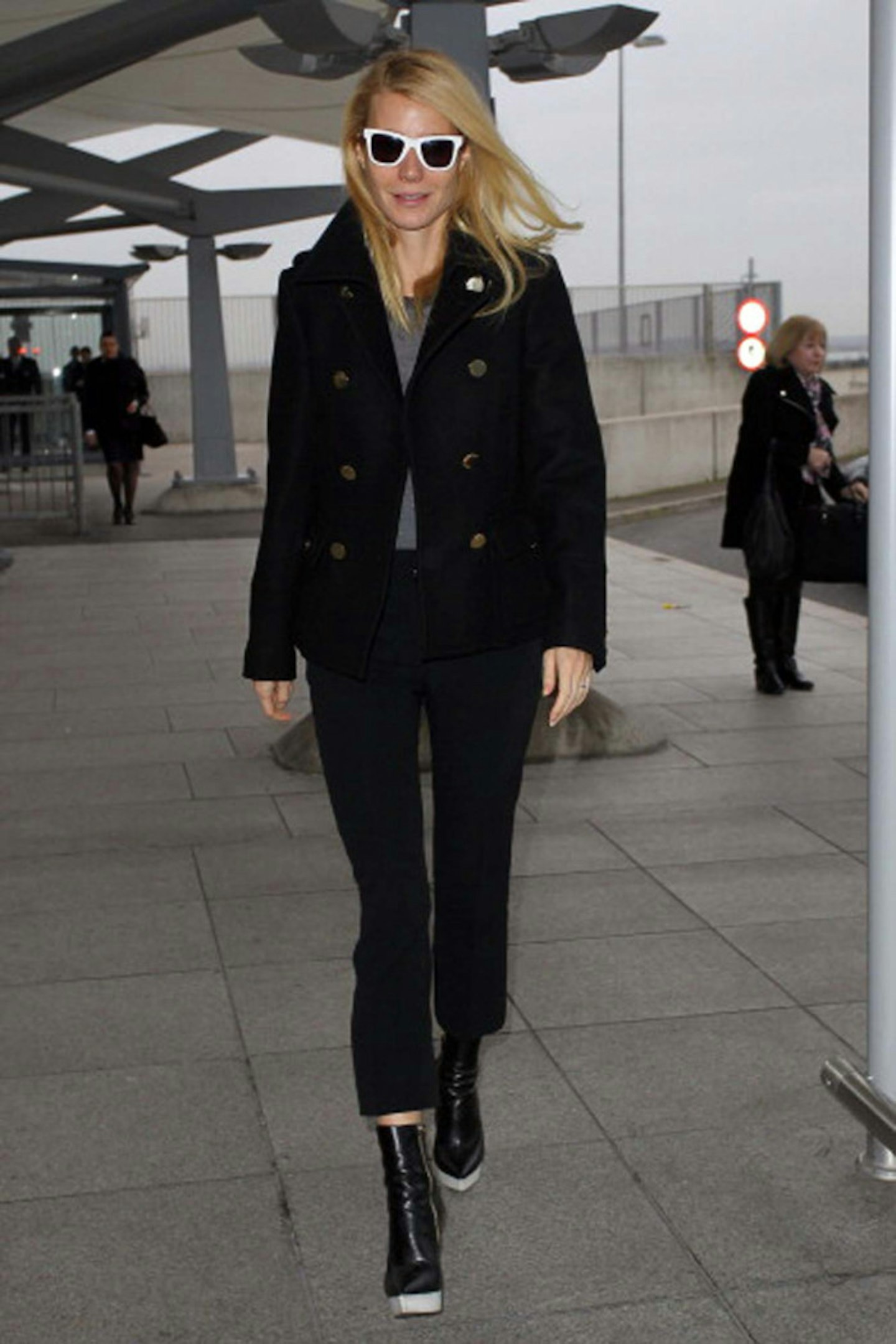 35 of 46
Gwyneth Paltrow at Heathrow Airport, 3 December 2013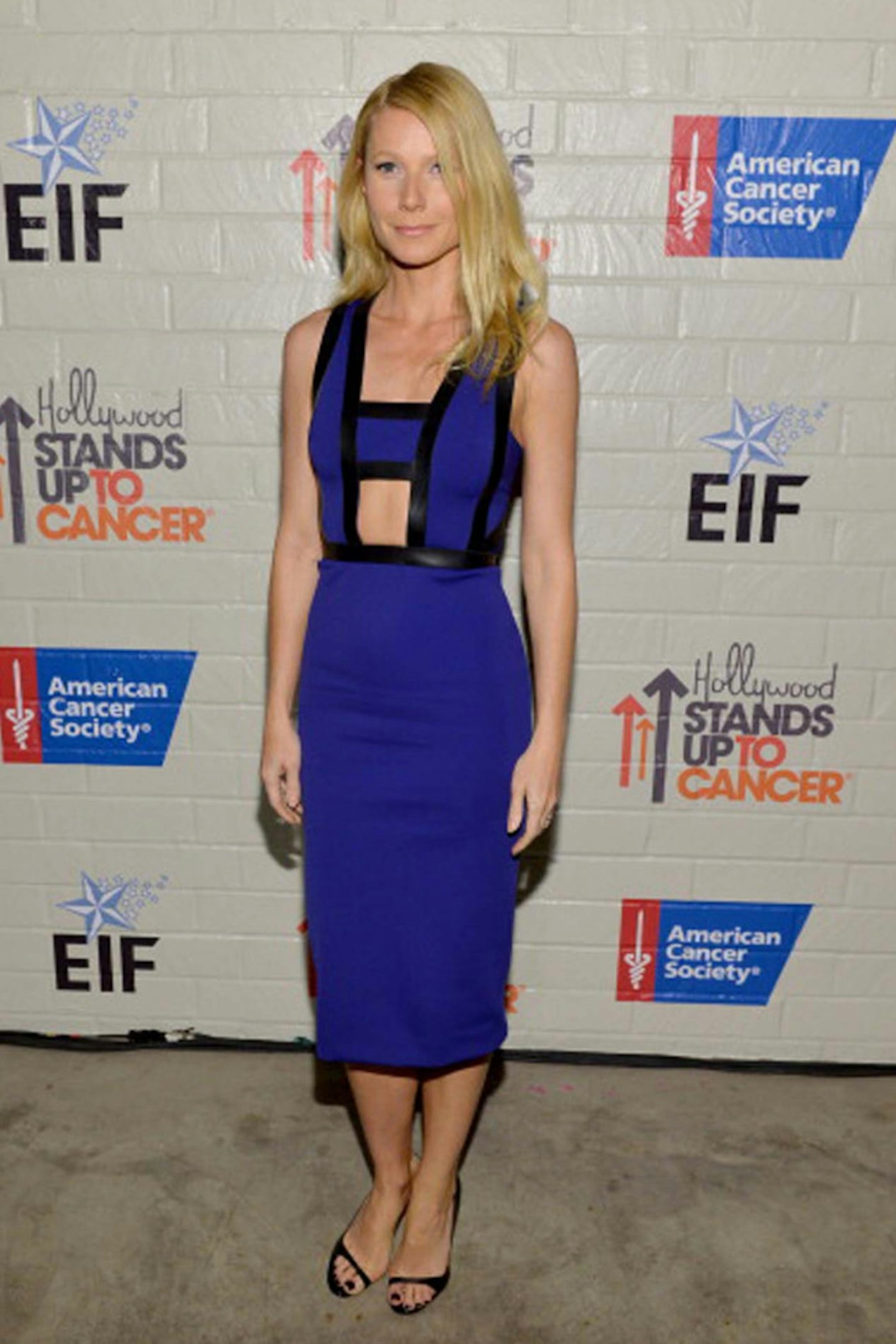 36 of 46
Gwyneth Paltrow attends Hollywood Stands Up To Cancer Event, January 2014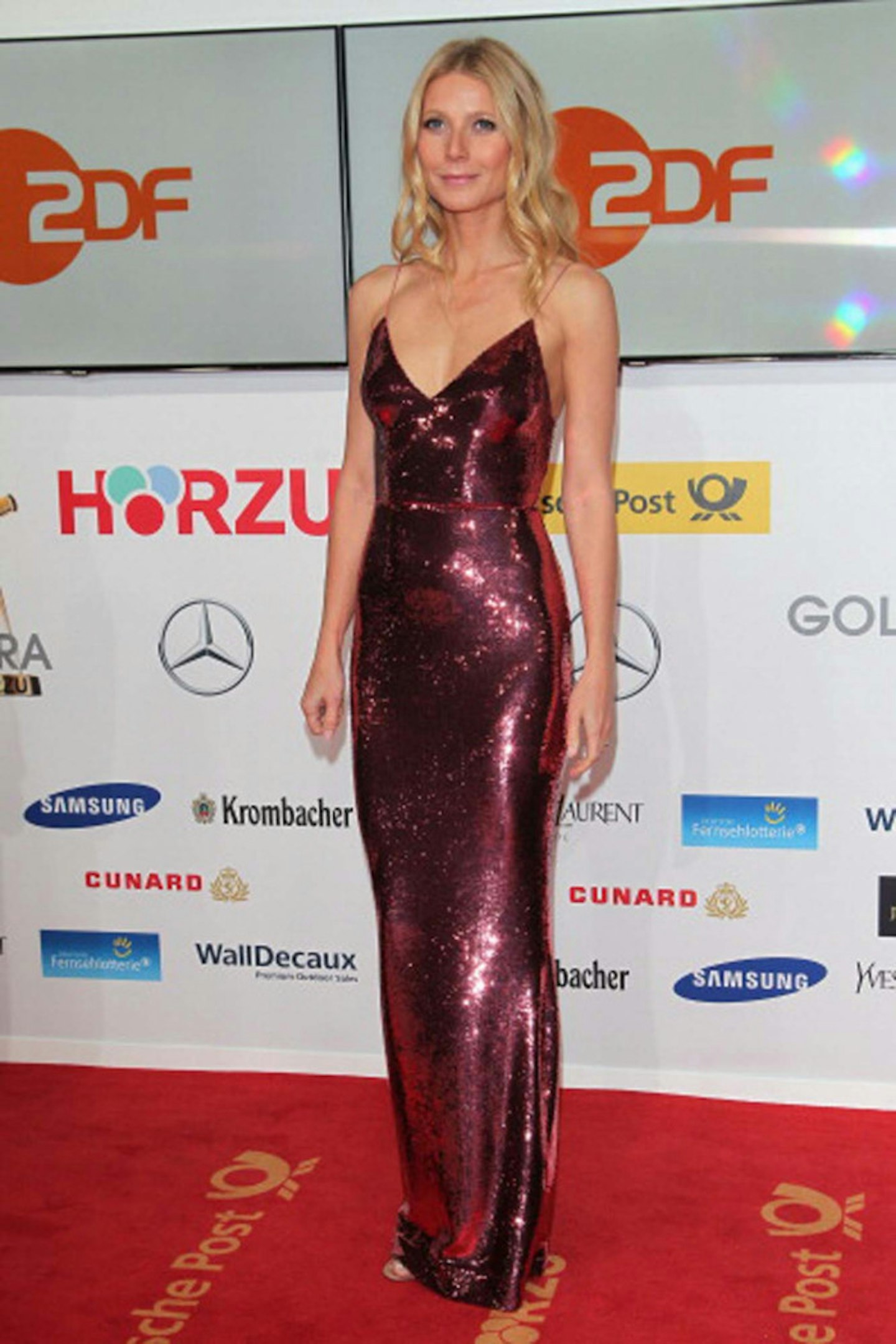 37 of 46
Gwyneth Paltrow attends the Goldene Kamera 2014 at Tempelhof Airport Hangar, 7 February 2014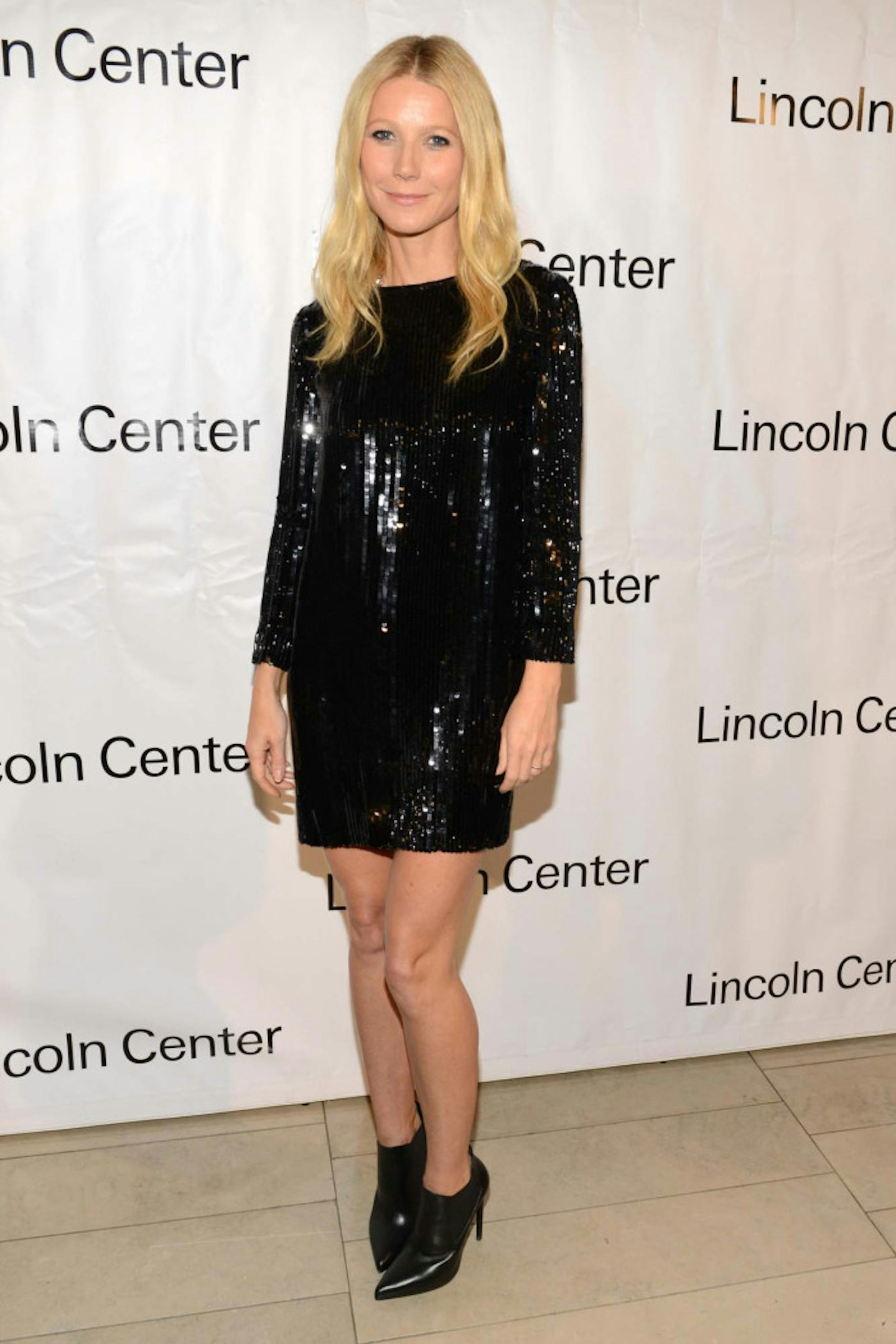 38 of 46
Gwyneth Paltrow at Great American Songbook Event Honoring Bryan Lourd, 10 February 2014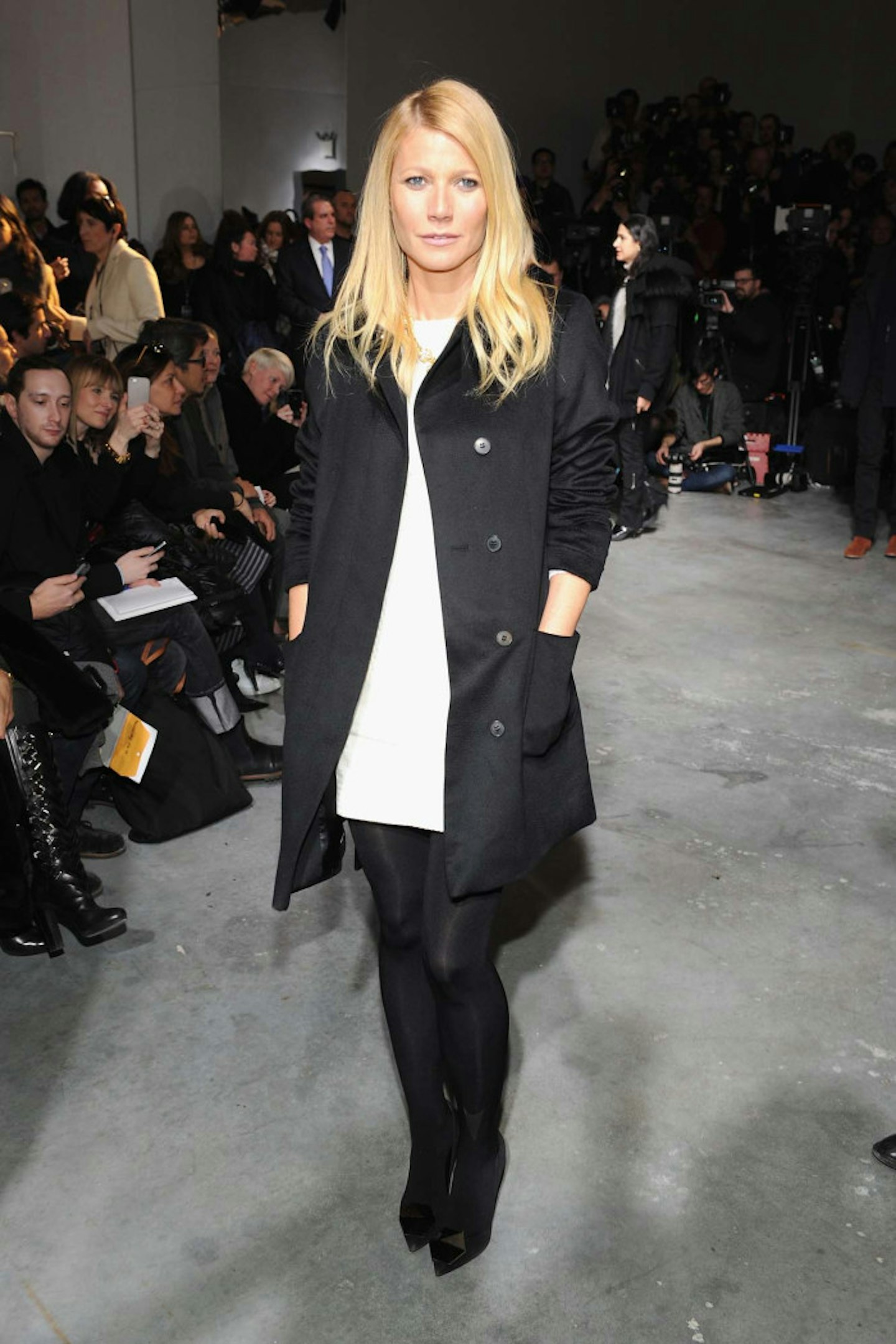 39 of 46
Gwyneth Paltrow FROW at Boss Women Mercedes-Benz Fashion Week Fall 2014, 12 February 2014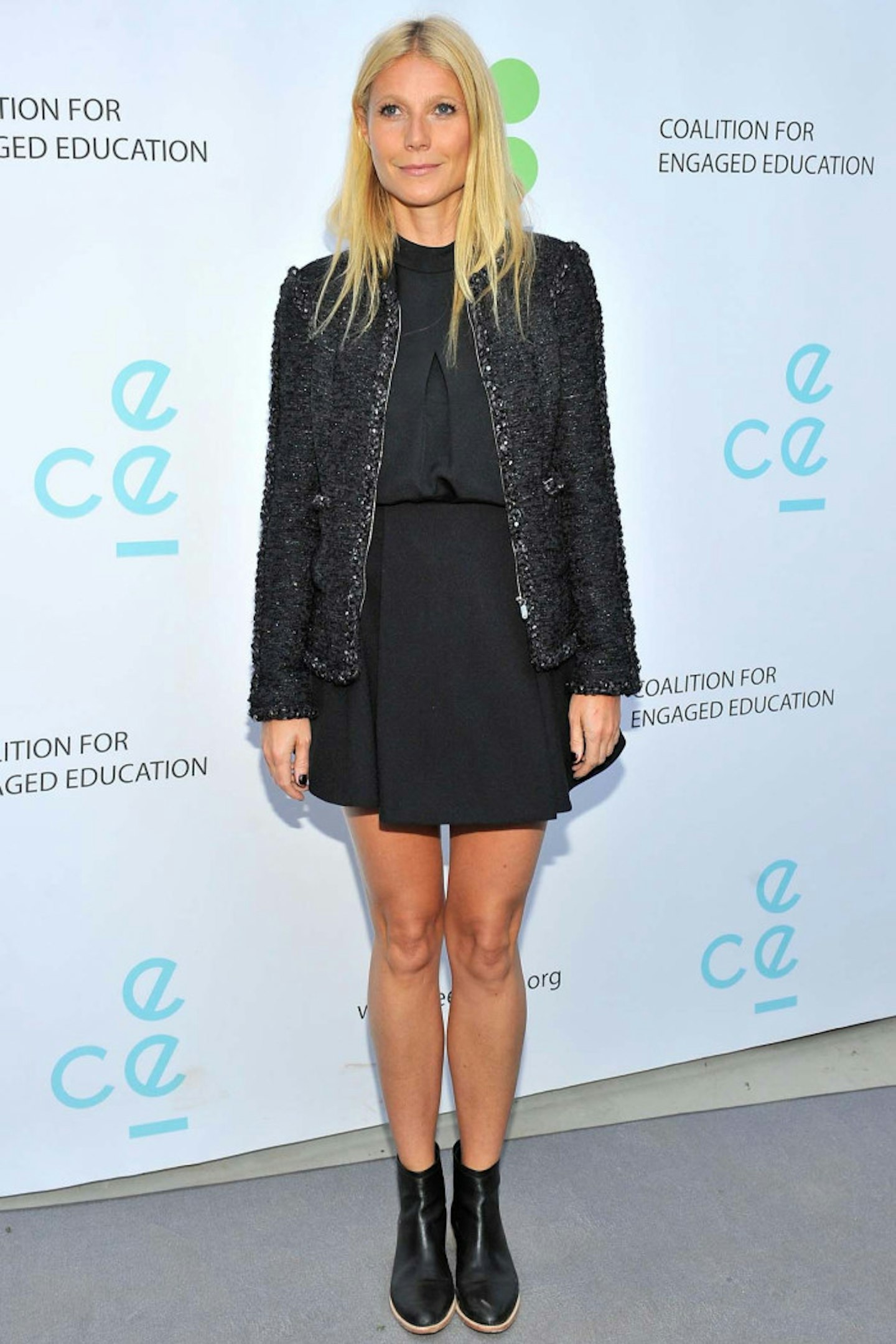 40 of 46
Gwyneth Paltrow at Poetic Justice Fundraiser for Coalition For Engaged Education, 28 May 2014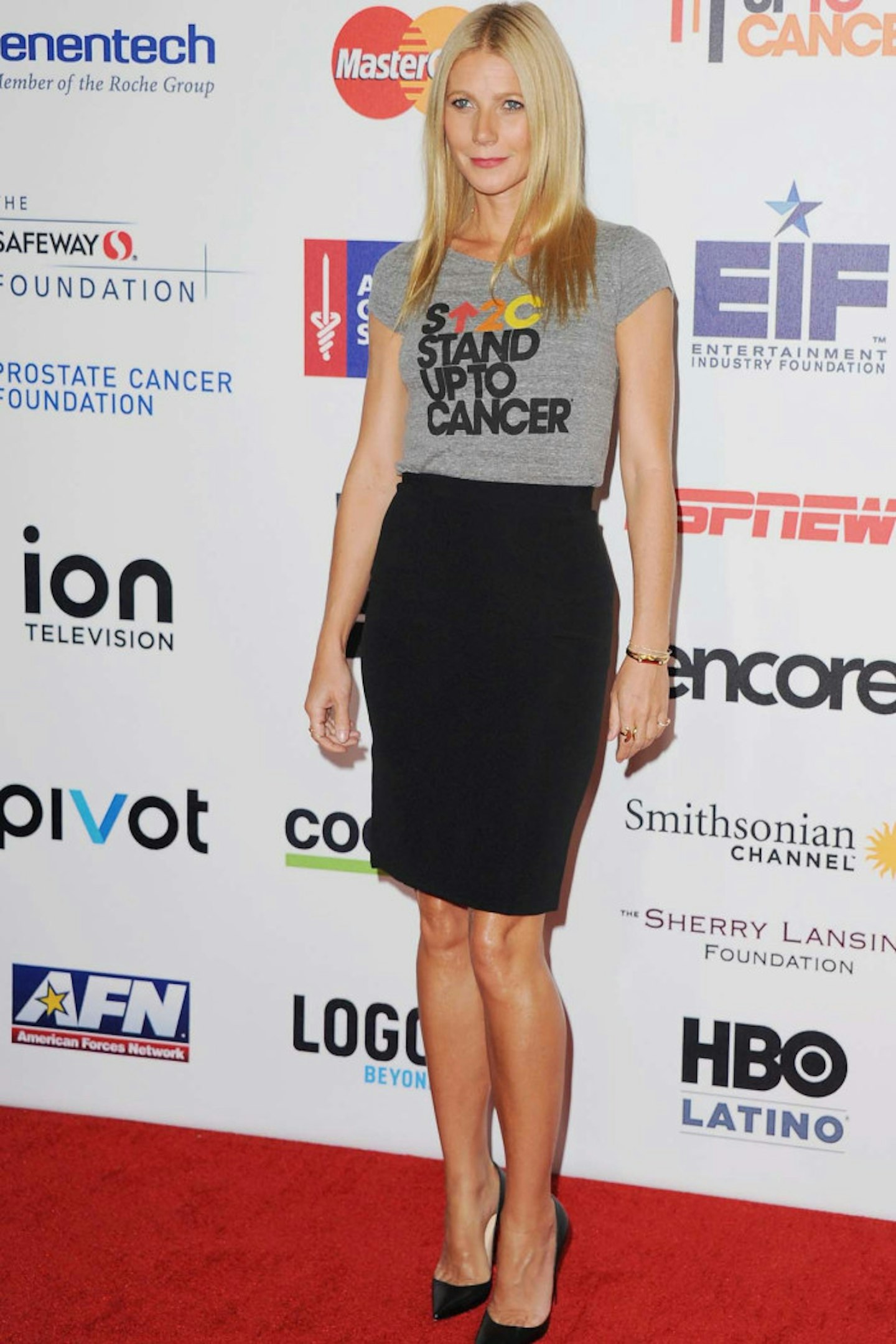 41 of 46
Gwyneth Paltrow at Hollywood Unites For The 4th Biennial Stand Up To Cancer (SU2C), A Program Of The Entertainment Industry Foundation (EIF), 5 September 2014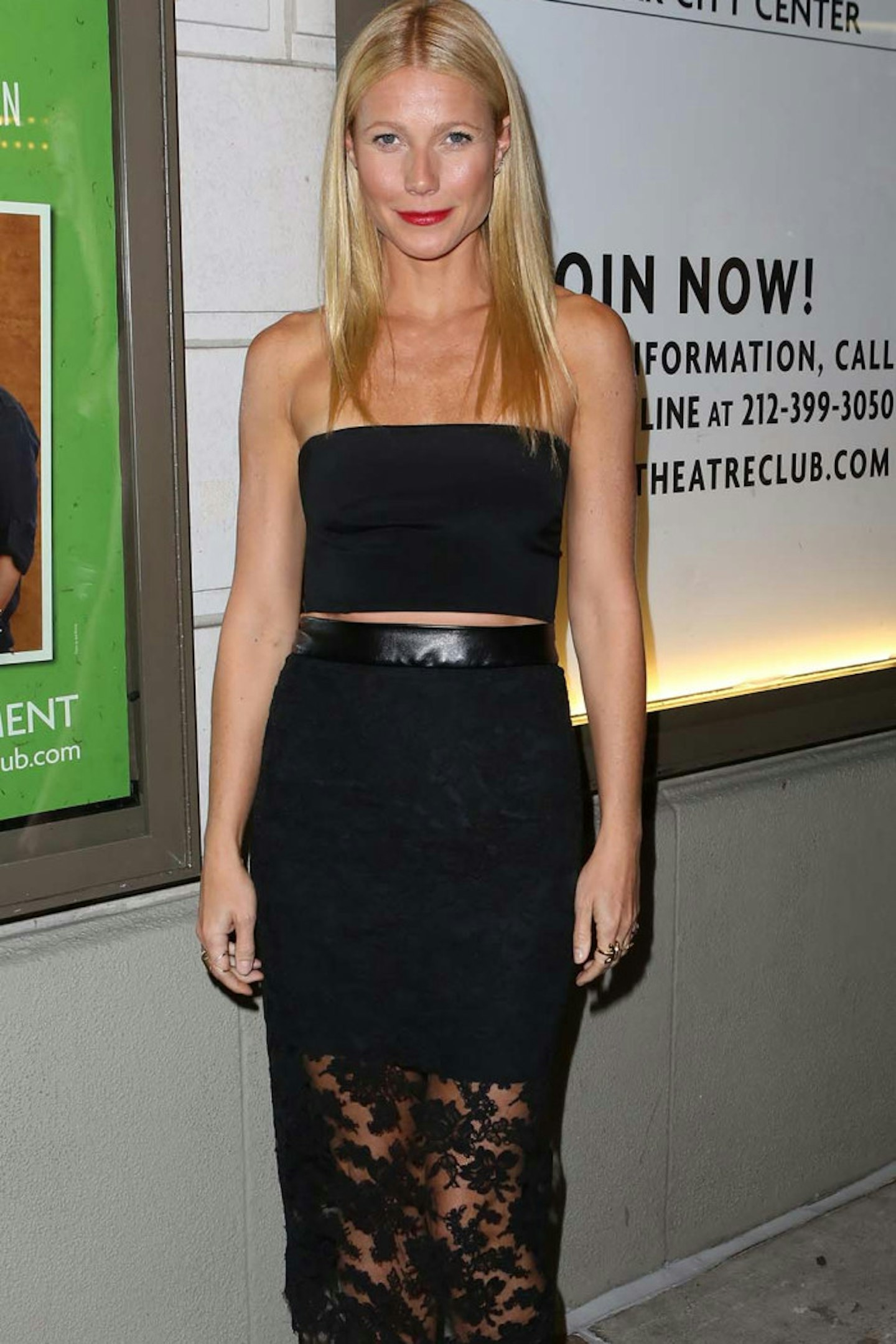 42 of 46
Gwyneth Paltrow at The Country House' Opening Night - Arrivals, 2 October 2014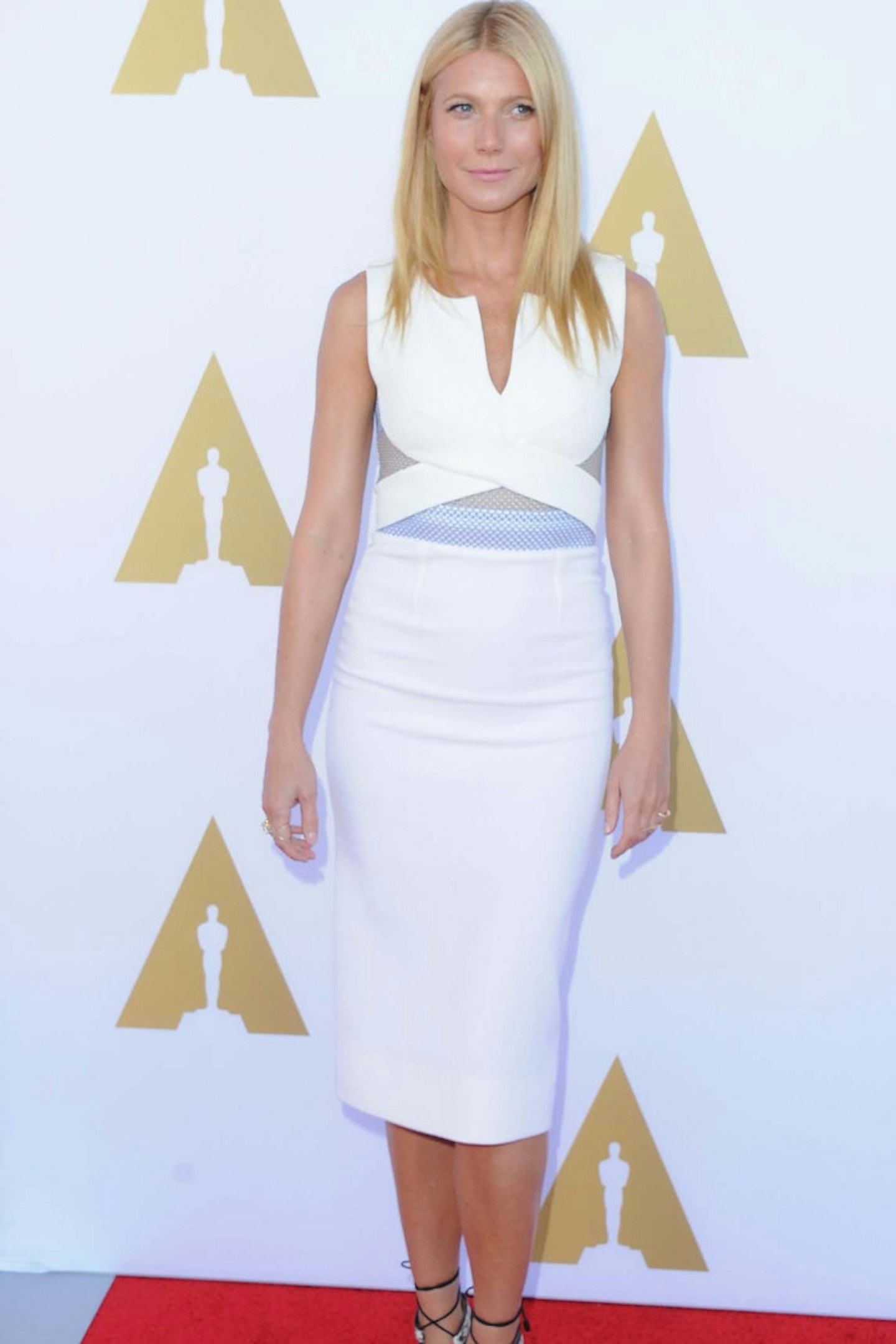 43 of 46
Gwyneth Paltrow at The Academy Hosts Hollywood Costume Private Luncheon, 8 October 2014
44 of 46
Gwyneth Paltrow at amfAR LA Inspiration Gala, 29 October 2014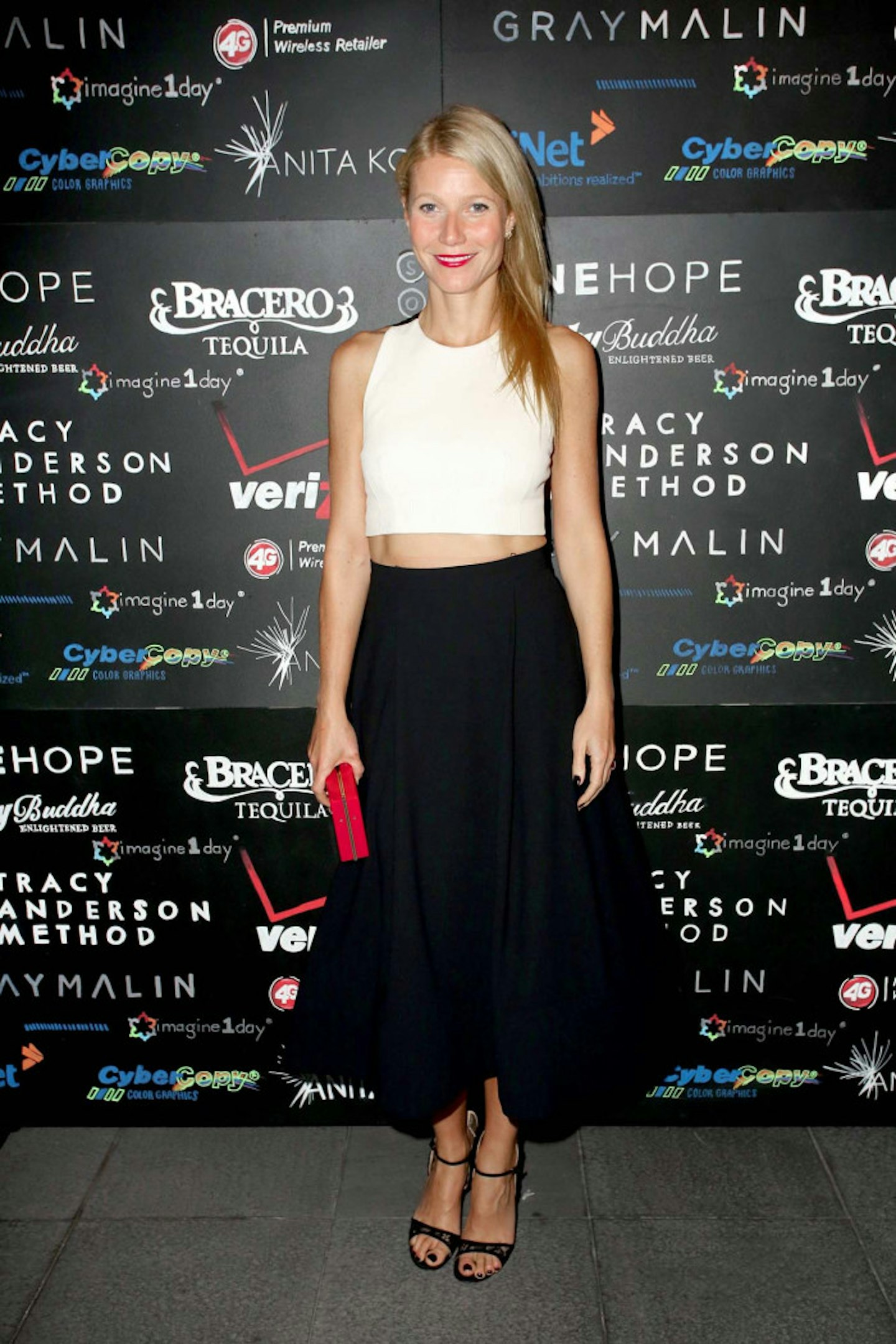 45 of 46
Gwyneth altrow at Imagine1day Annual Gala Honoring Tracy Anderson, 19 November 2014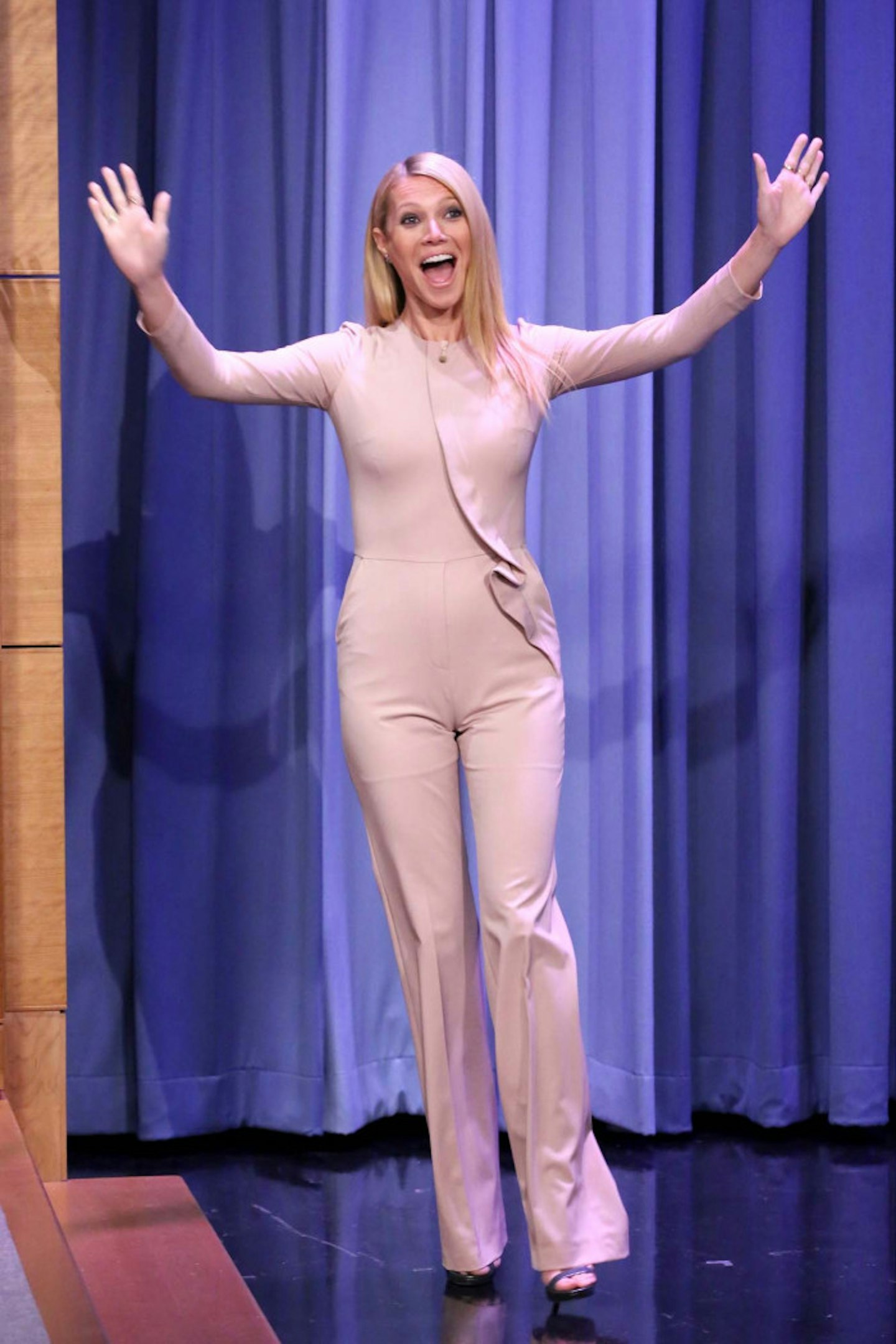 46 of 46
Gwyneth Paltrow The Tonight Show Starring Jimmy Fallon - Season 2, 14 January 2015