Life's about little pleasures right now - a morning tea in bed, a takeaway, an uninterrupted 30 minutes of telly (I did say little) - and autumn's sudden onset has just delivered a great one. It's finally boot season - hurrah! - which means it's time to stash away your ballet pumps (not ideal for tramping through your park's slip-and-slide pathways, you'll agree) until told otherwise. What you need, instead, is boots - the sturdy the better, for this season it's all about the stomper.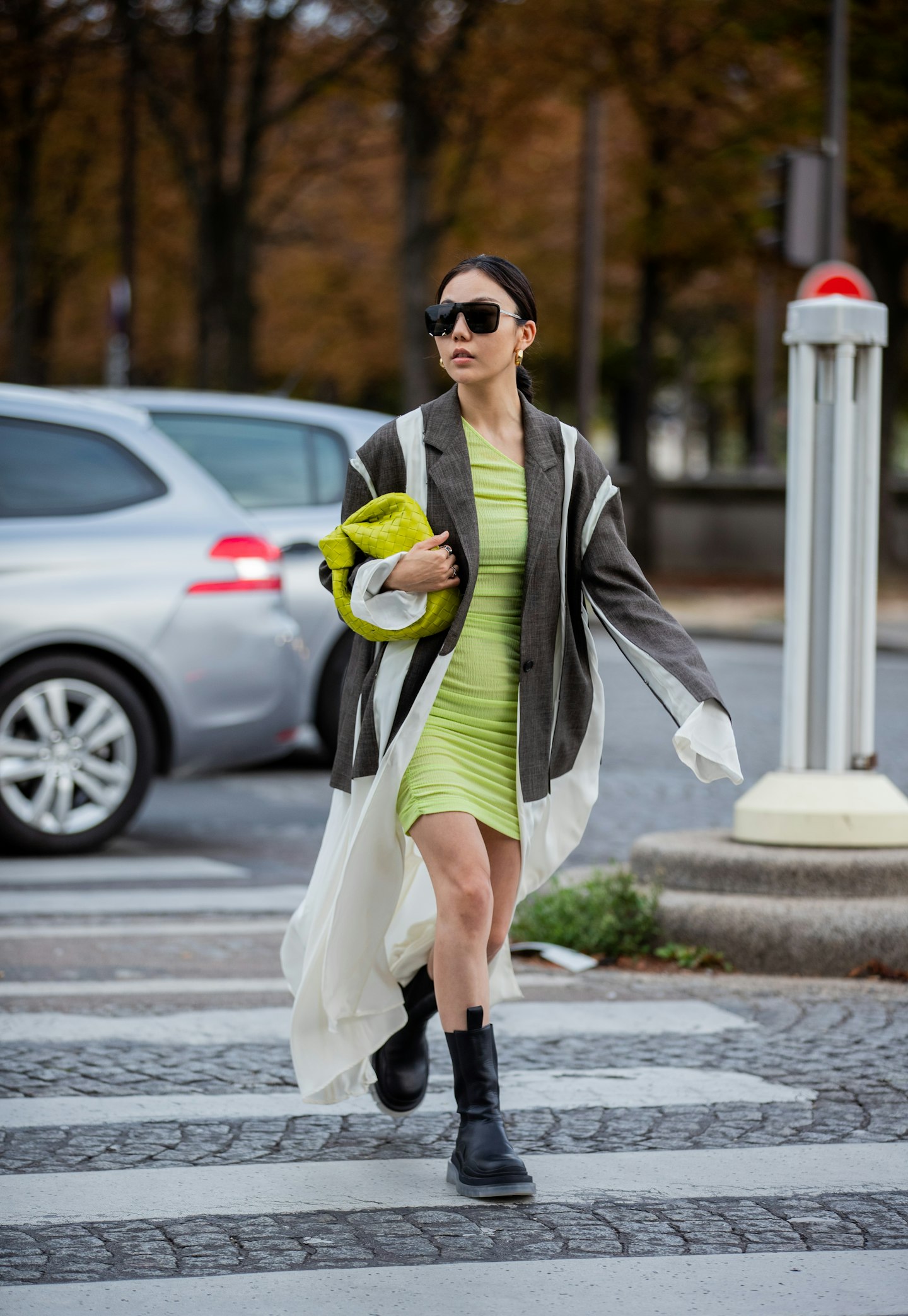 The stomper varies in height - generally sitting between the ankle and mid-calf - and its most telling characteristic is a pumped-up sole with serious grip. Last year, fashion editors dipped into their savings for Prada's Monolith, a short ankle boot shaped like a Chelsea (but with bags more attitude).
This autumn, Bottega Veneta's have stolen their hearts. The house has many stompers to choose from, but the ones spotted all over Milan Fashion Week? The BV Tire, again a short pull-on ankle boot with a contrast-colour sole.
The beauty of these boots is that they really do go with everything - and are built to last. I particularly like the yin-yang mix of stomper boots with prairie dresses (the higher/more ruffled the neck, the better), but also think they'd look deliciously cool with just a tank top, jeans and an oversized blazer. Or a tank top, slip skirt and loose trench coat.
Neneh Cherry, arriving at the surprise show hosted by Bottega Veneta, wore hers with a black bra top and a single-breasted black coat. Could anything be chicer for an autumn dinner party? Not likely.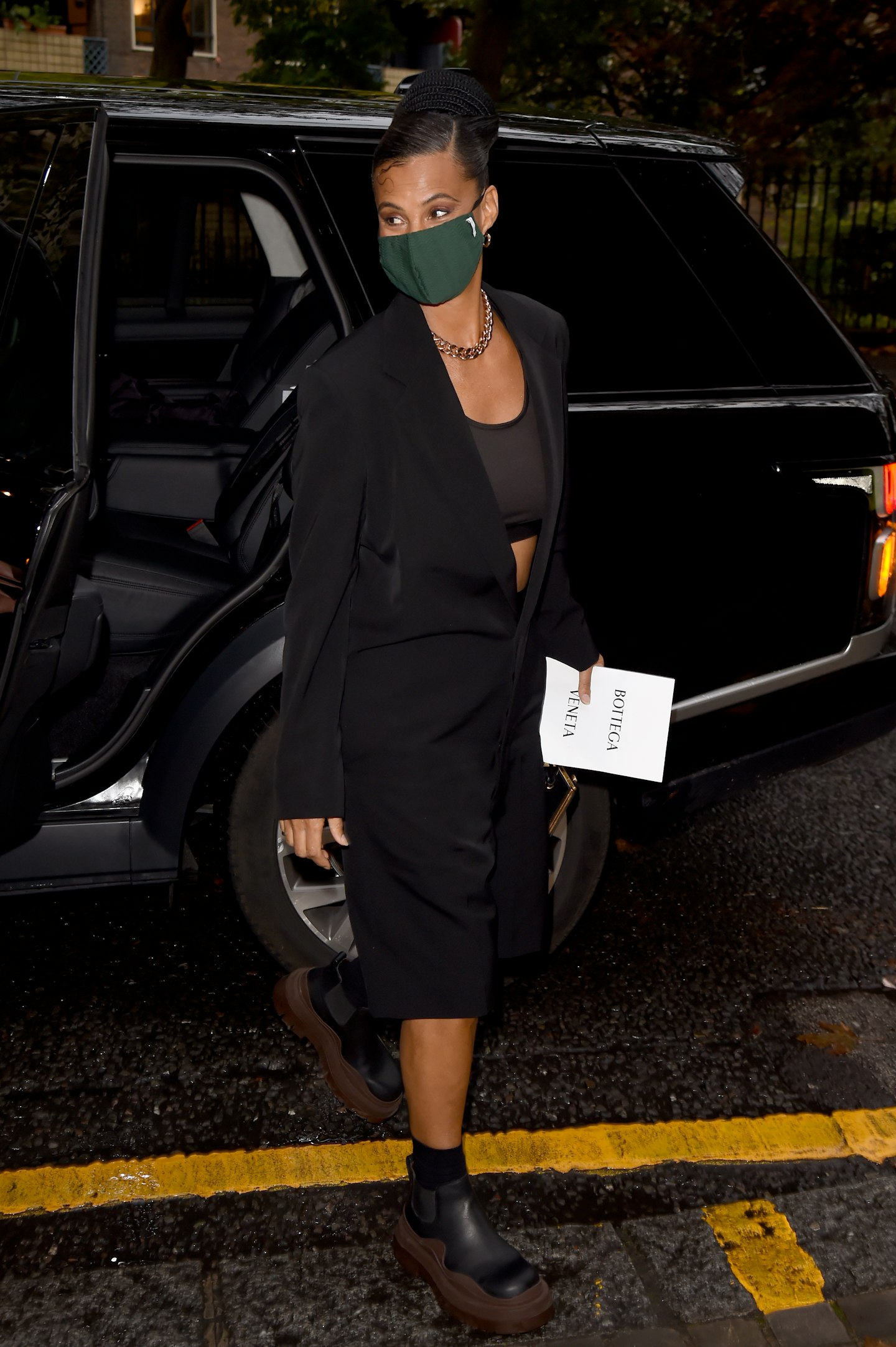 The only downside to the stomper? They really are made for walking so you've got no excuse to not take them for a spin.
SHOP: The Best Stomper Boots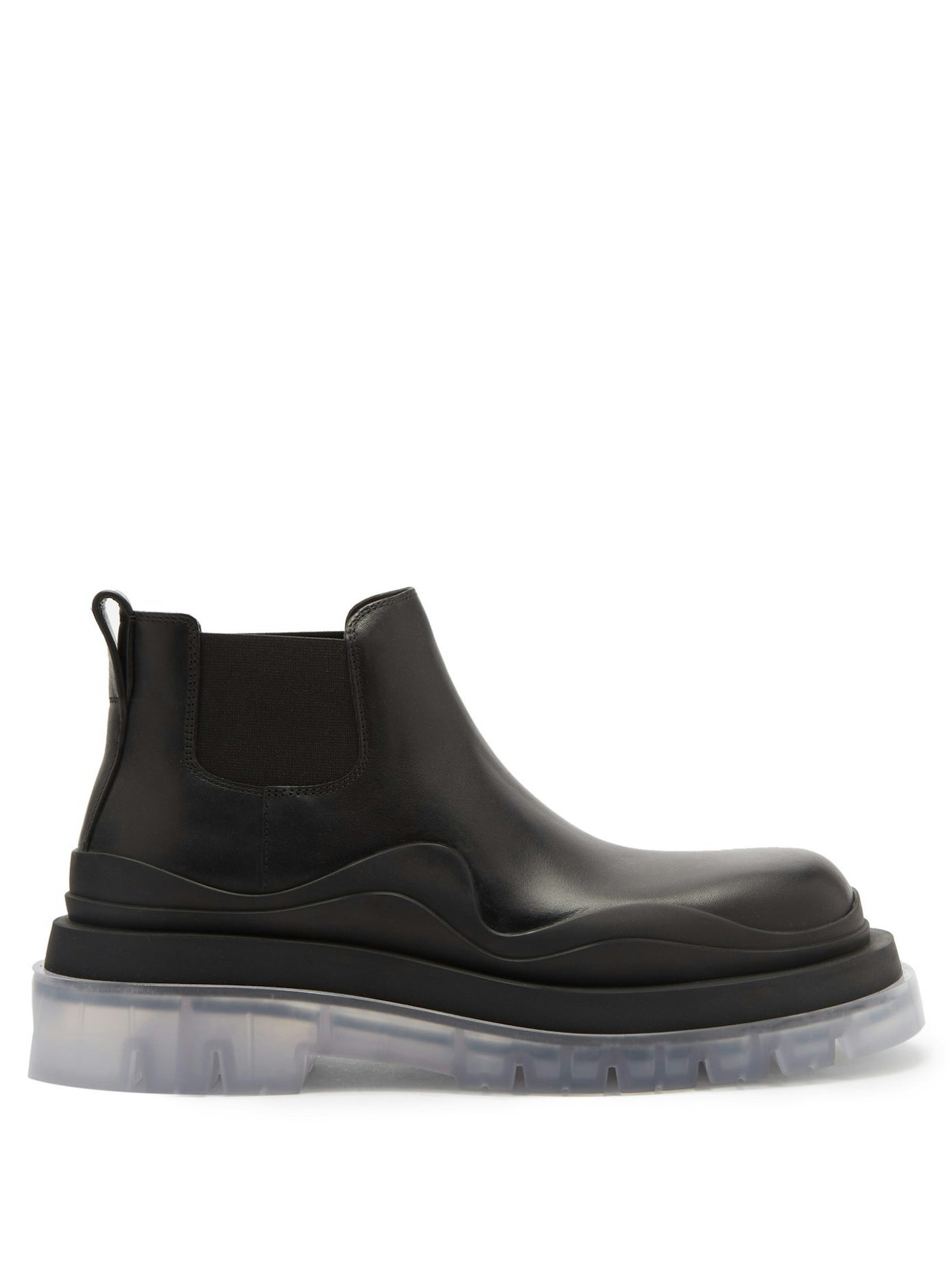 1 of 8
Bottega Veneta, BV Tire Boots, £810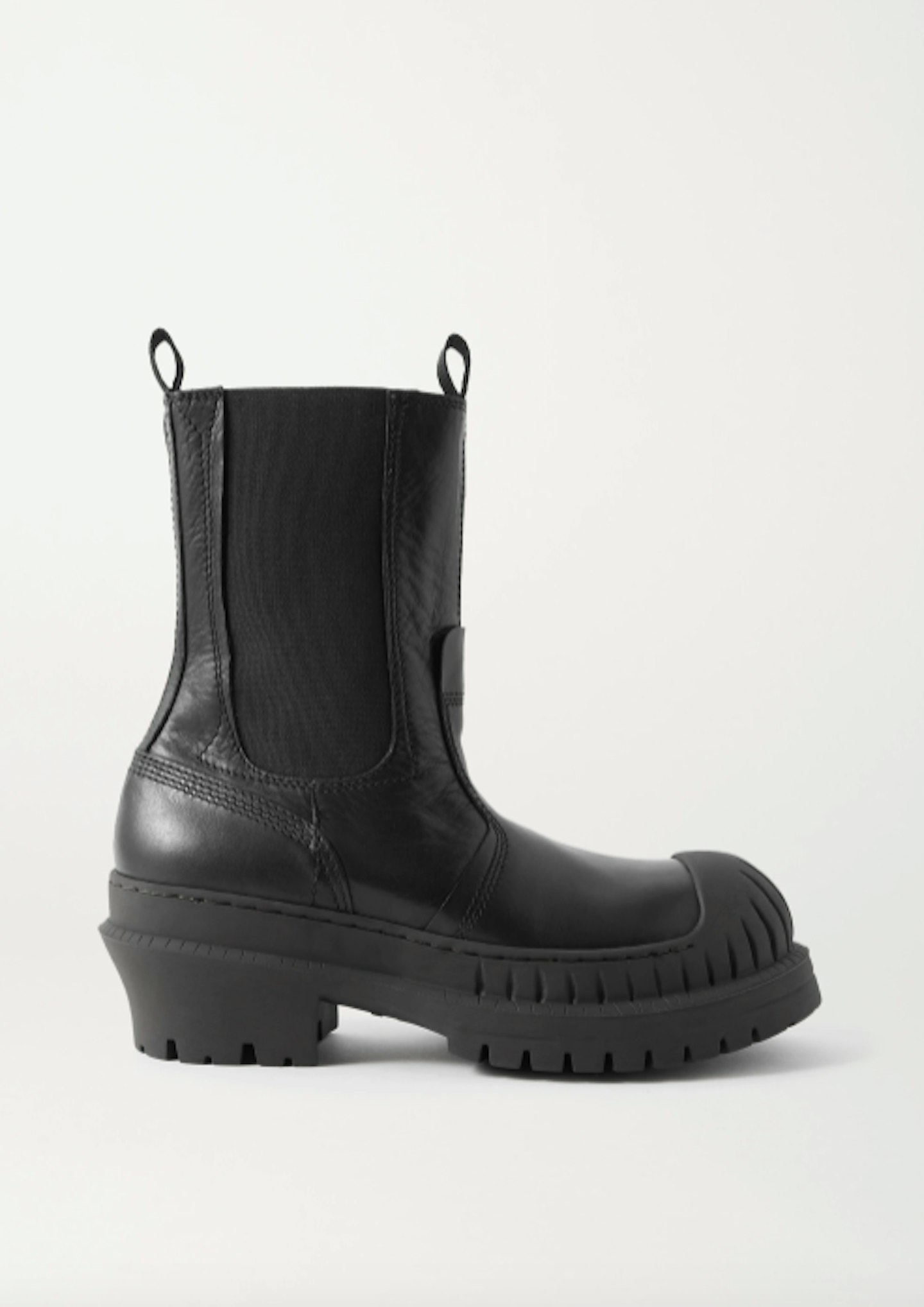 2 of 8
Acne Studios, Textured Leather Chelsea Boots, £600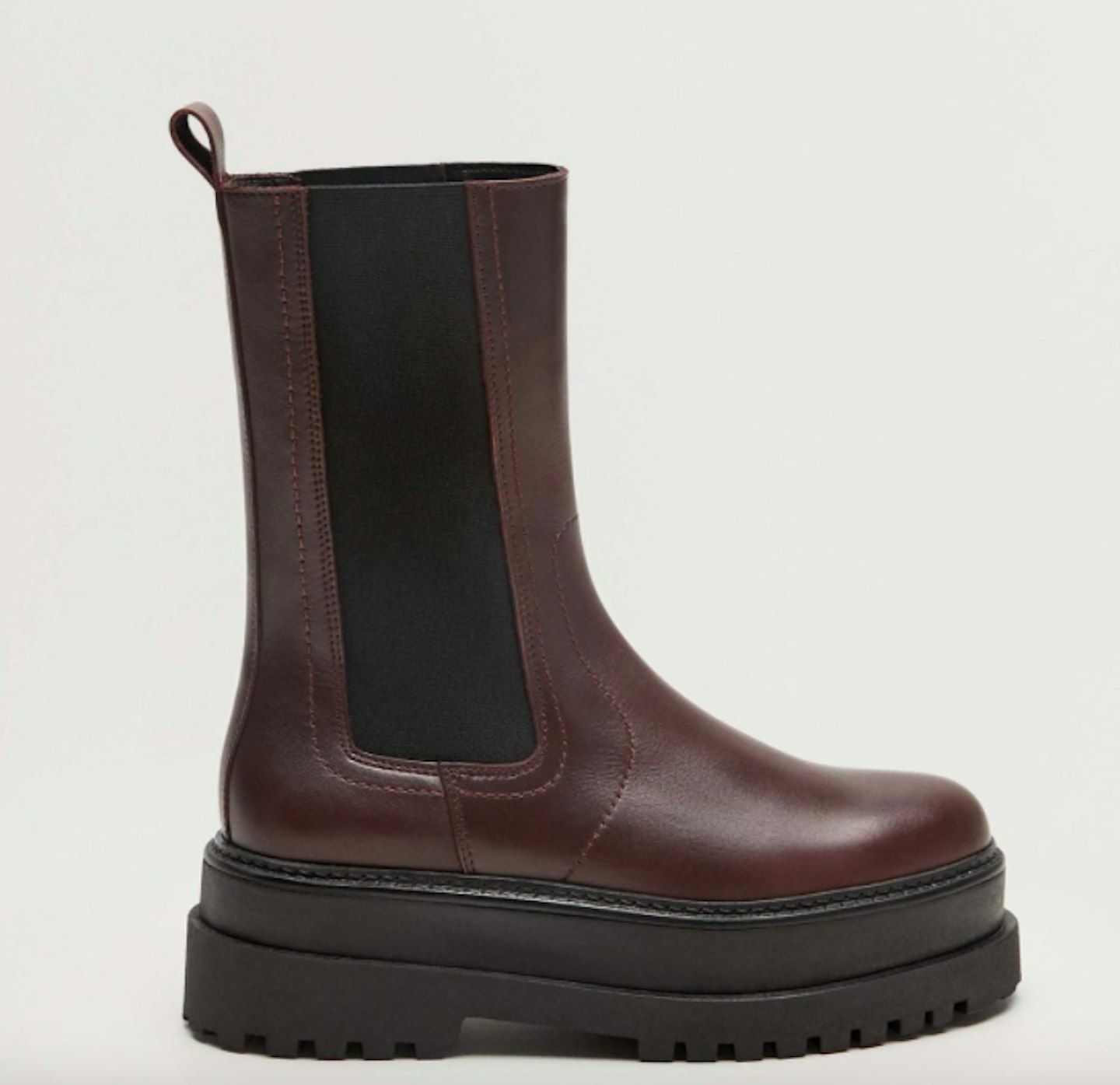 3 of 8
Mango, Leather High-Leg Boots, £89.99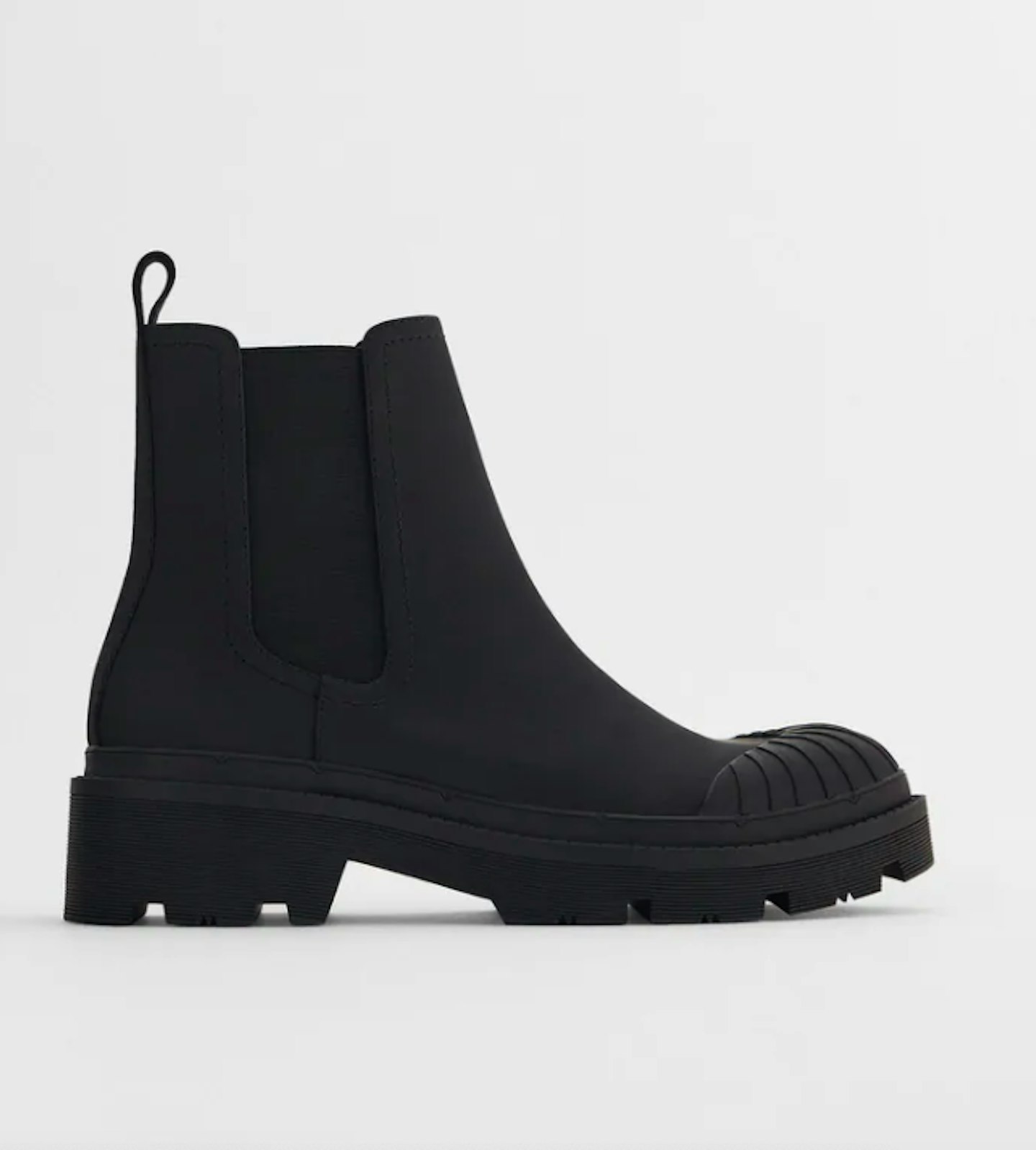 4 of 8
Zara, Flat Elastic Ankle Boots With Track Sole, £29.99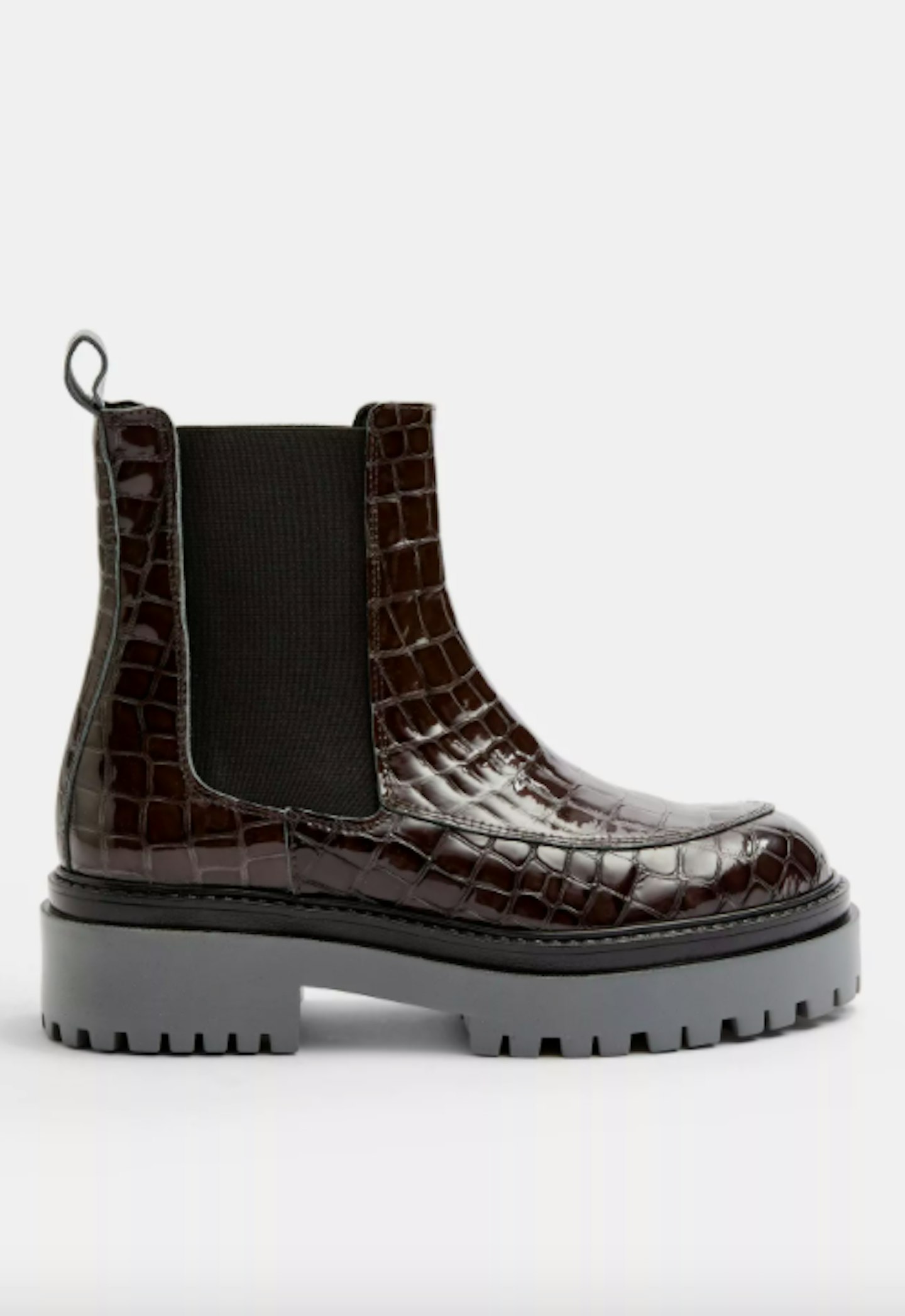 5 of 8
Topshop, Burgundy Crocodile Chunky Leather Boots, £95.99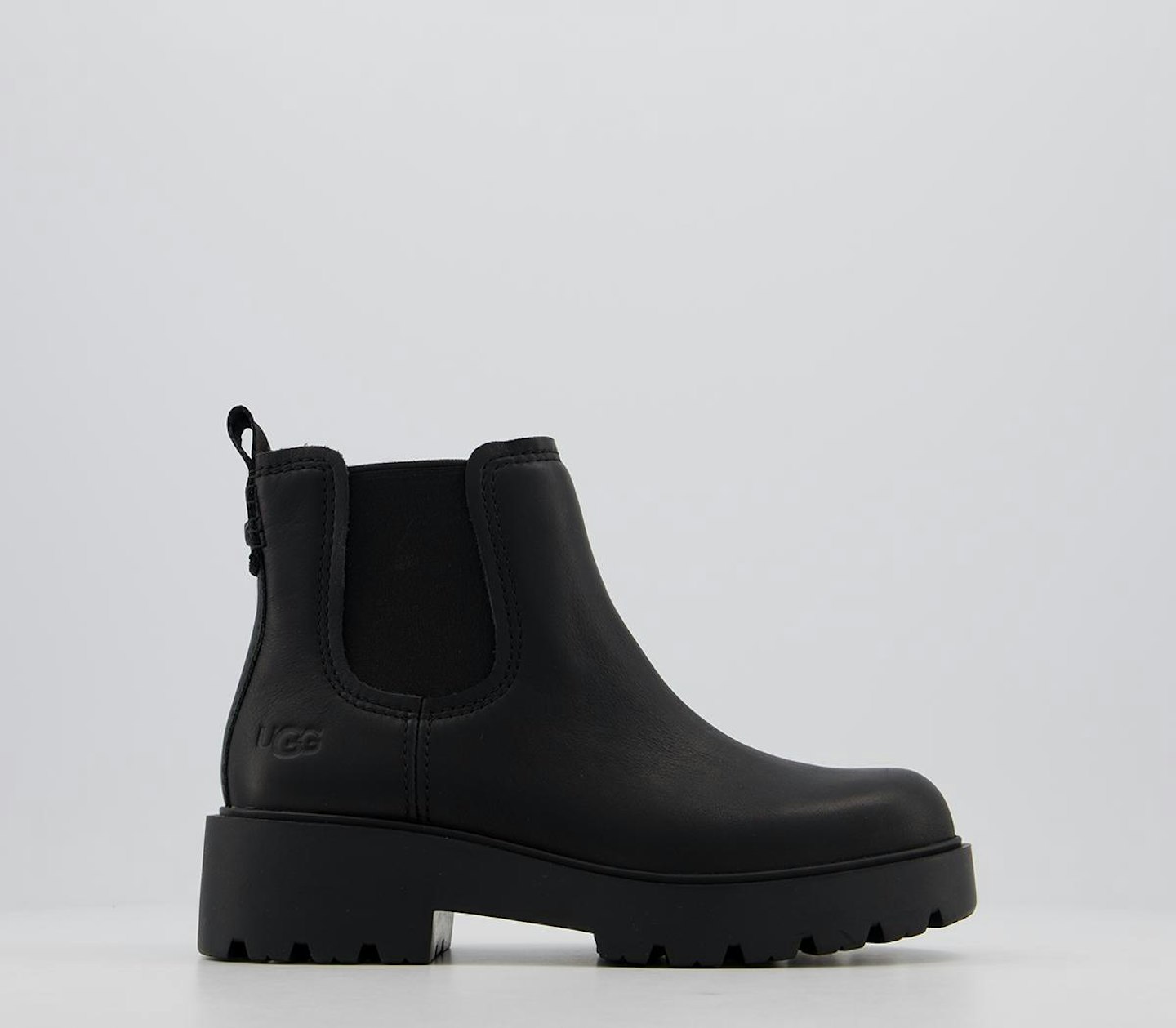 6 of 8
UGG, Markstrum Boots, £130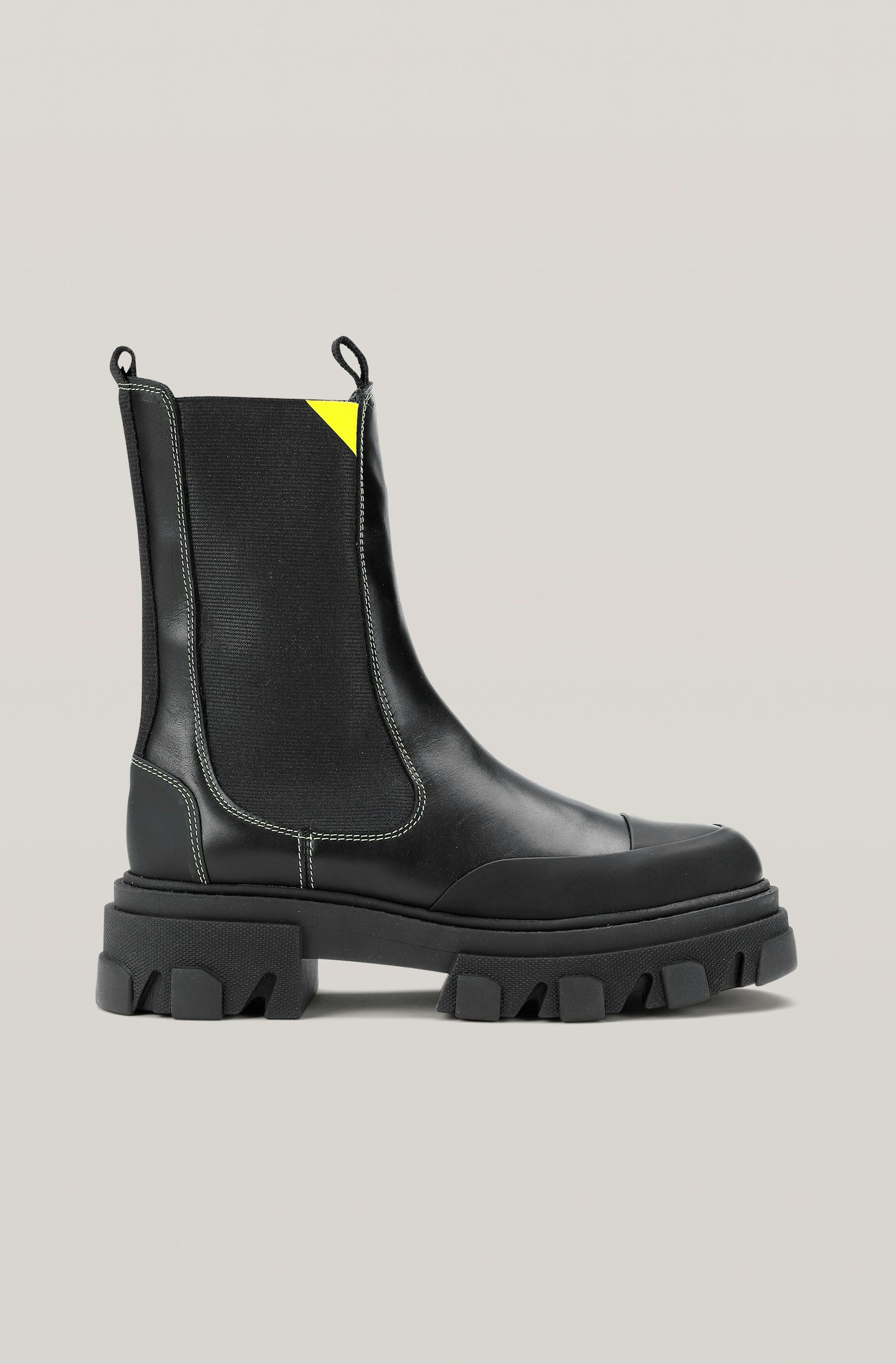 7 of 8
Ganni, Calf Leather Mid Chelsea Boots, £345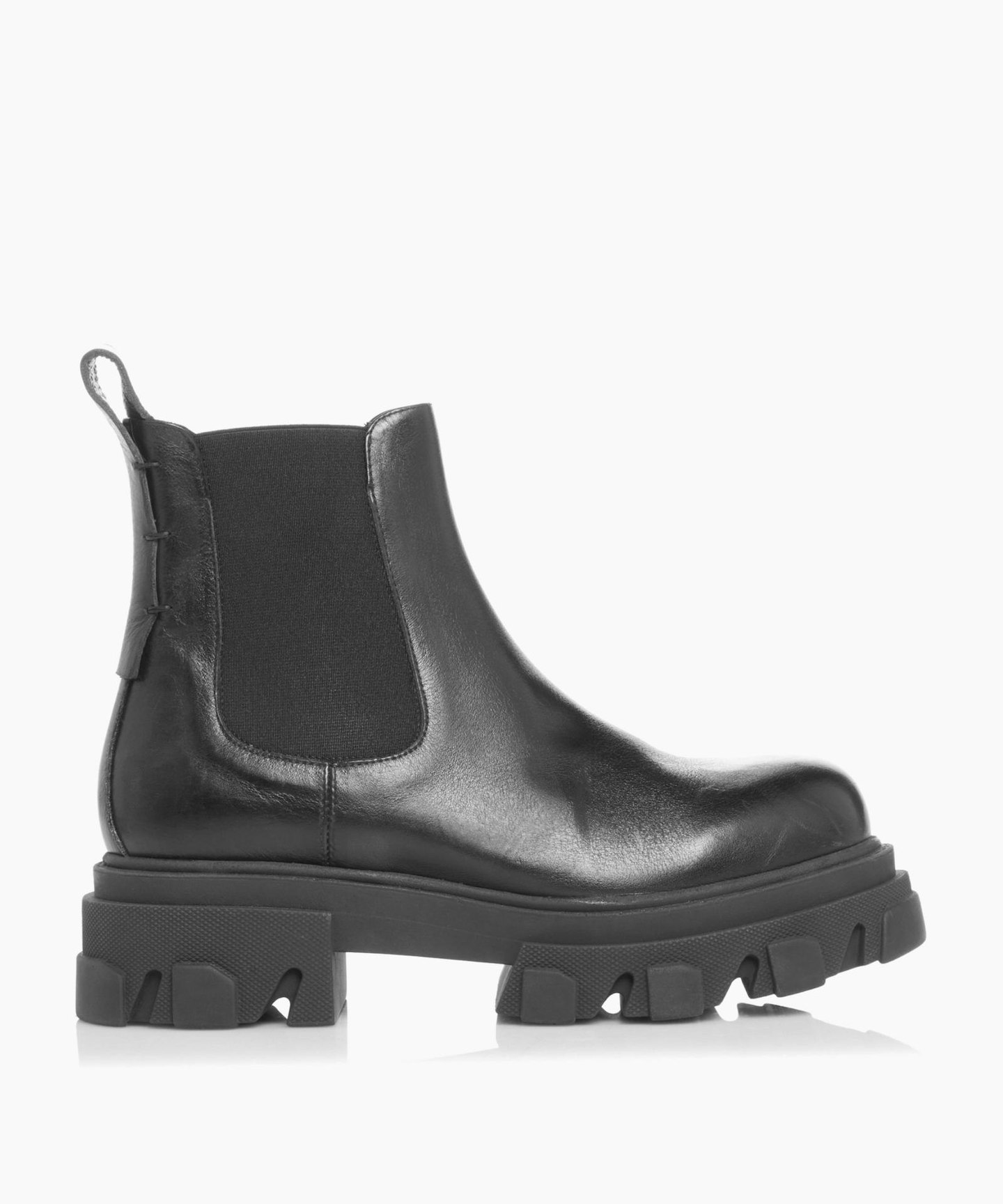 8 of 8
Dune, Extreme Sole Chelsea Boot, £250