Whether you're taking a well-earned soak in the tub, or making household chores that bit more bearable, there's nothing better for encouraging escapism than a podcast. Clamping on some headphones, closing your eyes and listening to someone else's voice is surprisingly soothing - and gets you a step closer to drowning out the day's little stresses.
Here are our favourite podcasts with a fashion spin, from interviews with industry heavyweights to lid-lifting conversations about the future of fashion shows, the circular economy and the life of a celebrity stylist.
LISTEN: The Best Podcasts To Download Now
LISTEN: The Best Podcasts To Download Now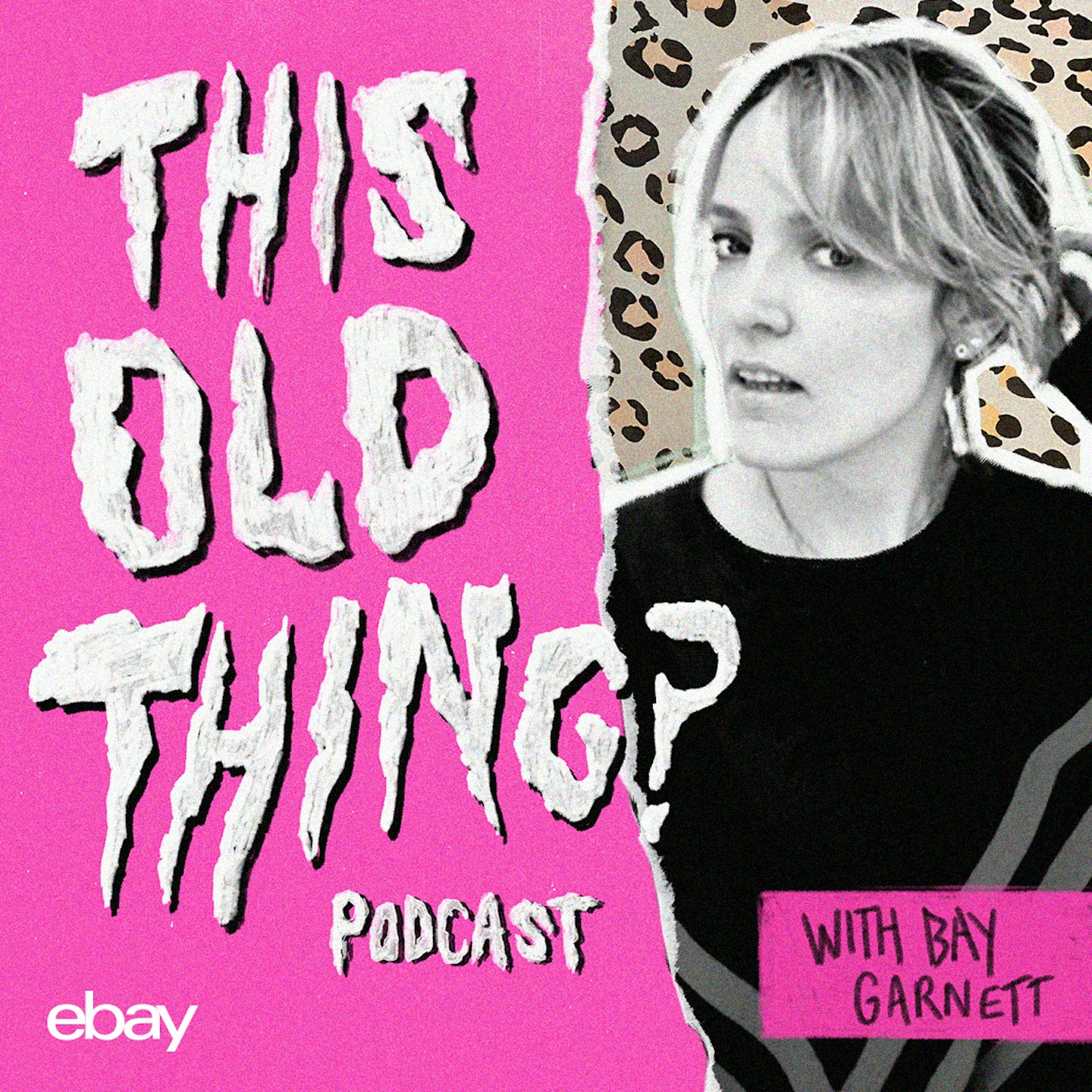 1 of 12
This Old Thing?
Bay Garnett, former Vogue fashion editor and all-round vintage Queen, speaks to some brilliant guests about their most memorable outfits, trying to get to the bottom of the 'fabric of their lives'. There are also some excellent secondhand shopping tips along the way – the new second series of the podcast is even sponsored by eBay. Garnett is a warm, funny and loquacious host as she speaks to the likes of Charlotte Tilbury, Paloma Faith and Rachel Weisz, making this perfect if you're after an engaging interview with helpful fashion tips thrown in for good measure.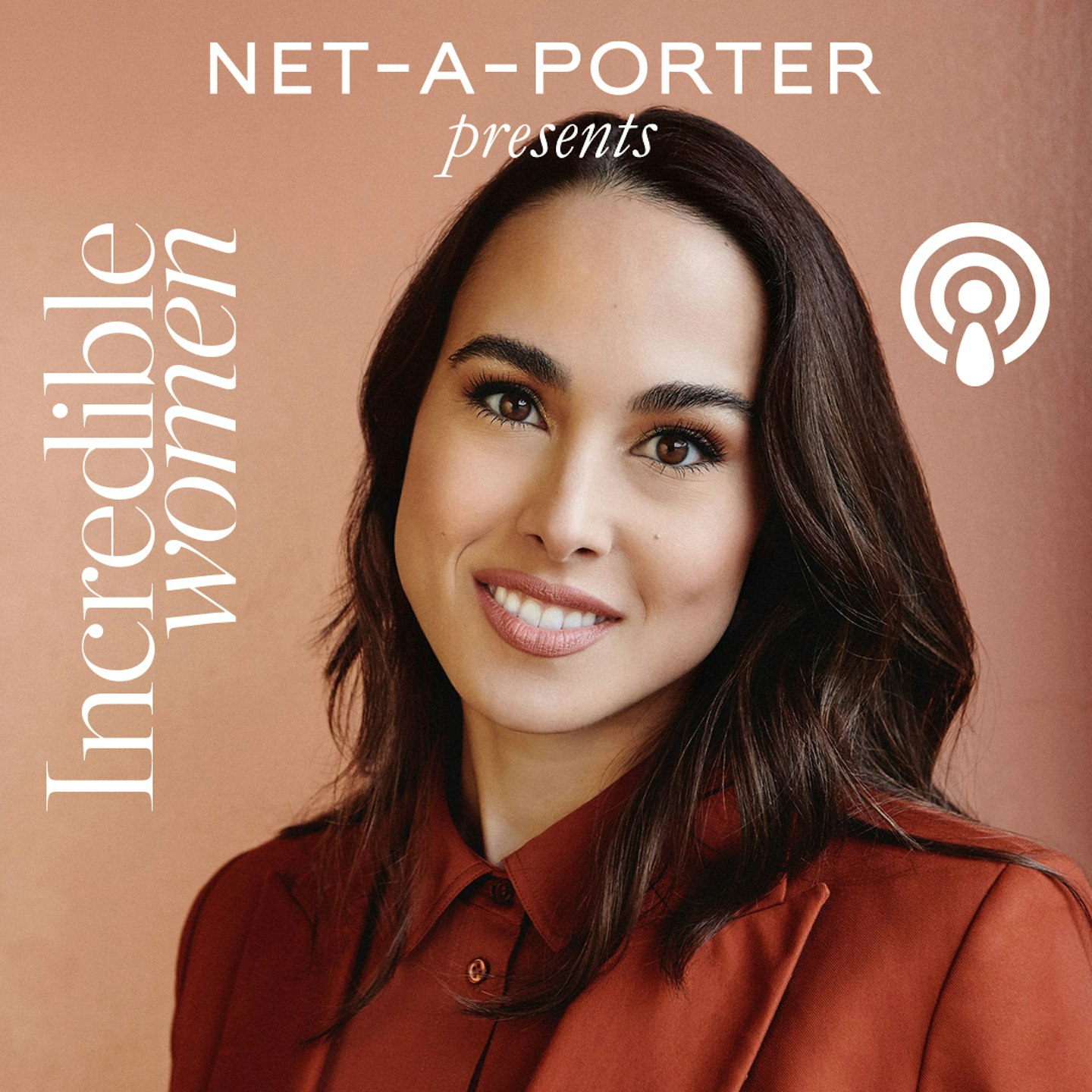 2 of 12
Incredible Women
For Net-a-Porter's second series of Incredible Women, it kicked off with a bang. Meena Harris, the Harvard-educated laywer, CEO and NYT bestselling author whose aunt is currently Vice President of the United States, talks about ambitious women and growing up in a family of leaders where injustice was met with the question, 'So what are you going to do about it?'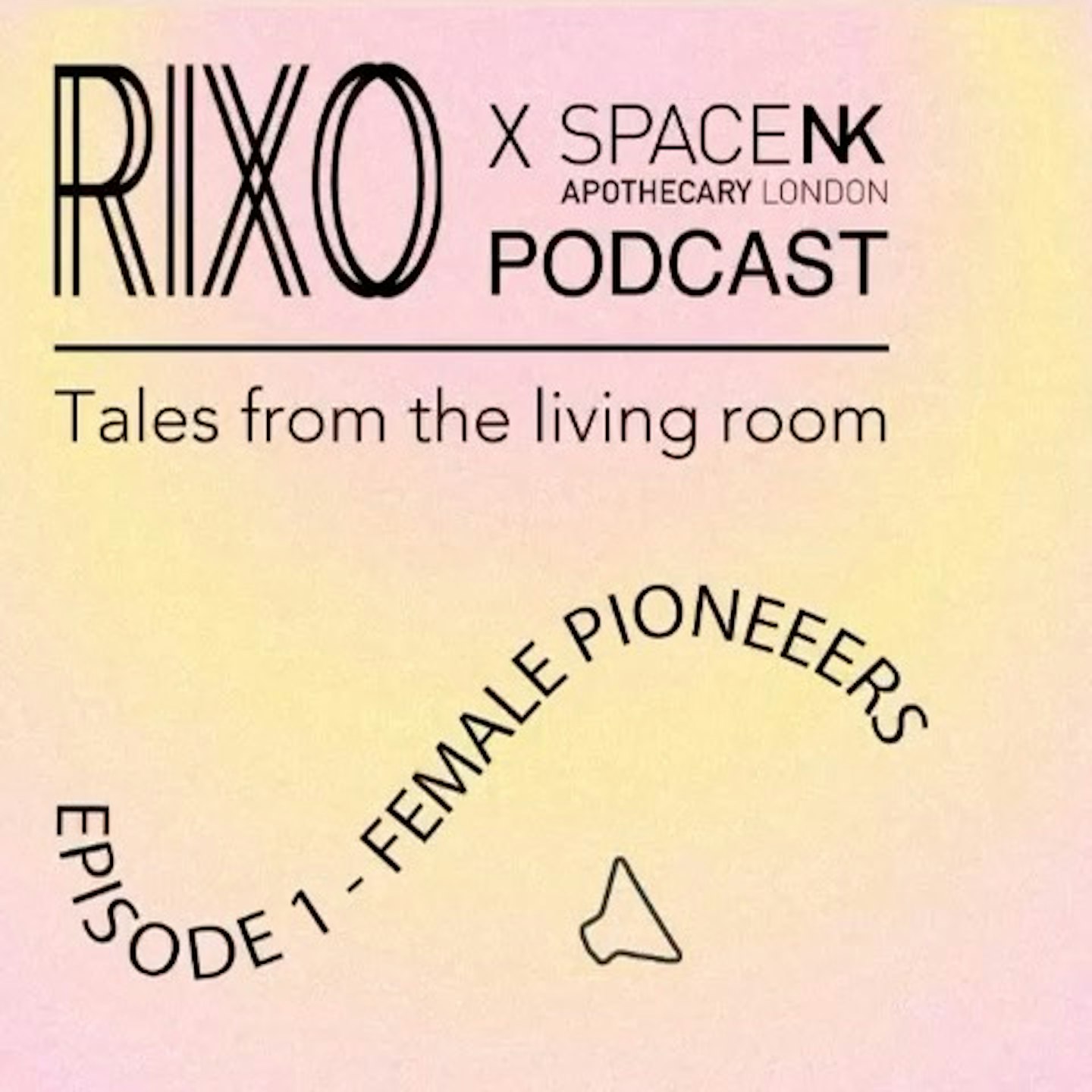 3 of 12
Rixo: Tales From The Living Room
Rixo might now be a powerhouse dress brand, but it started from the living room of two best friends, Henrietta Rix and Orlagh McCloskey. This is the starting point for their new podcast, just launched this week, where the founders and former flatmates discuss their approach to being women in business.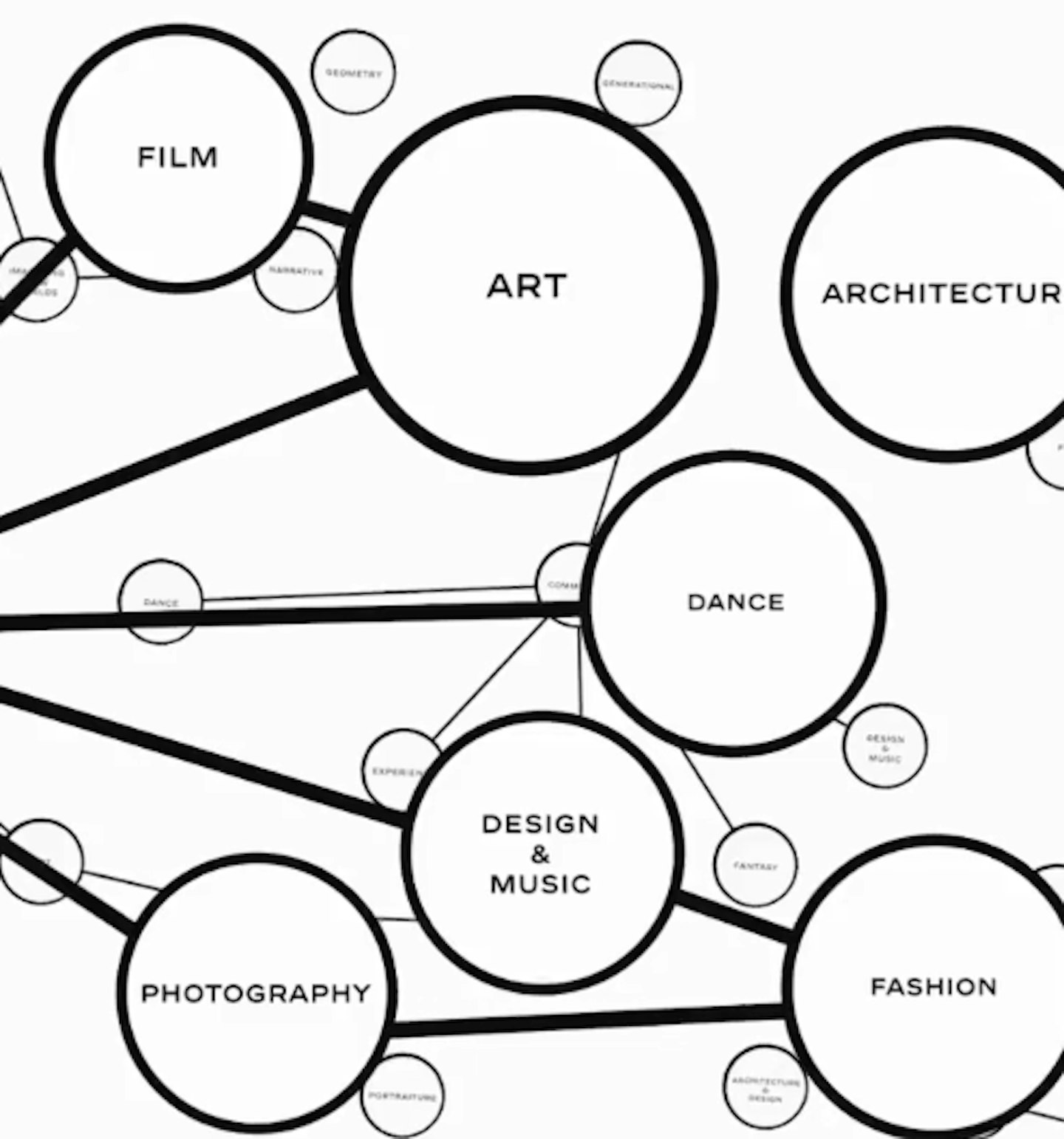 4 of 12
CREDIT: @chanelofficial
Chanel Connects
At a time when much of the world's population is living under restrictions and confined to their homes, Chanel Connects, the brand's latest podcast series hosted by Yana Peel, is bringing together some of fashion, film, art, music and architecture's brightest lights to discuss something that concerns them and us all: the future of culture. With a line-up including Tilda Swinton, Edward Enninful, Keira Knightley, Pharrell Williams and Andrew Bolton, it's a fascinating window into how the arts has been affected in our radically transformed world.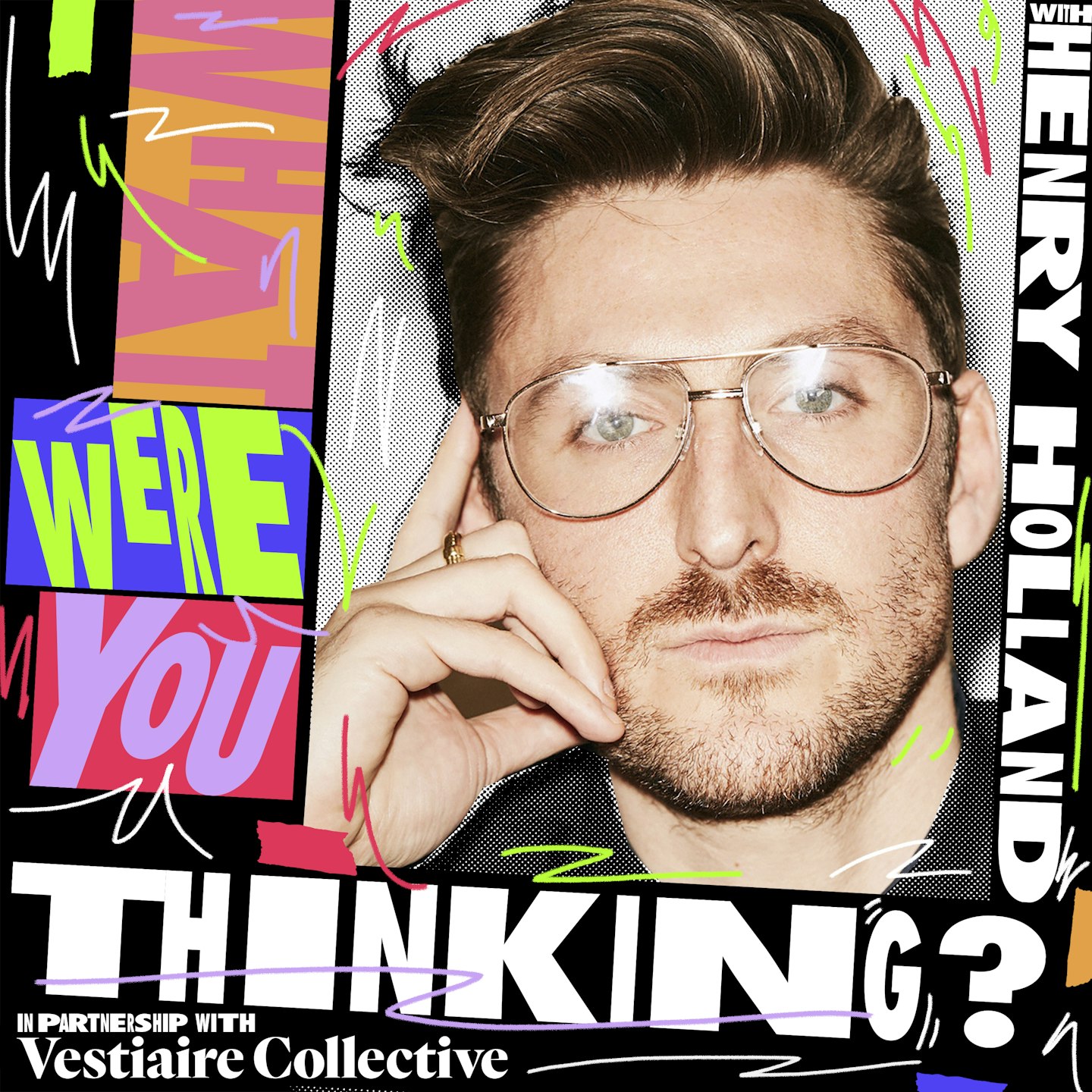 5 of 12
What Were You Thinking?
What we wear reveals as much about our interior lives as it does our exterior tastes. In his podcast, Henry Holland takes guests including Alexa Chung, Beth Ditto and RuPaul's Drag Race alum Gigi Goode on an autobiographical journey told through their wardrobes, as they dish the secrets behind some of their favourite looks. Henry says: 'The clothes we wear really do help to tell the story of our lives. We're going to explore some key fashion moments in my guest's life. Stories that have inspired or even informed their life's direction, made a real impact, or just something that represents a time when they were deliriously happy'. We say: essential listening.
6 of 12
Grazia Life Advice
It's back! Grazia's very own podcast in which guests reveal the best – and worst – advice they've ever received. Season two features Candice Brathwaite, Clara Amfo, Amy Hart, Poppy Delevingne, Emma Gannon and many more.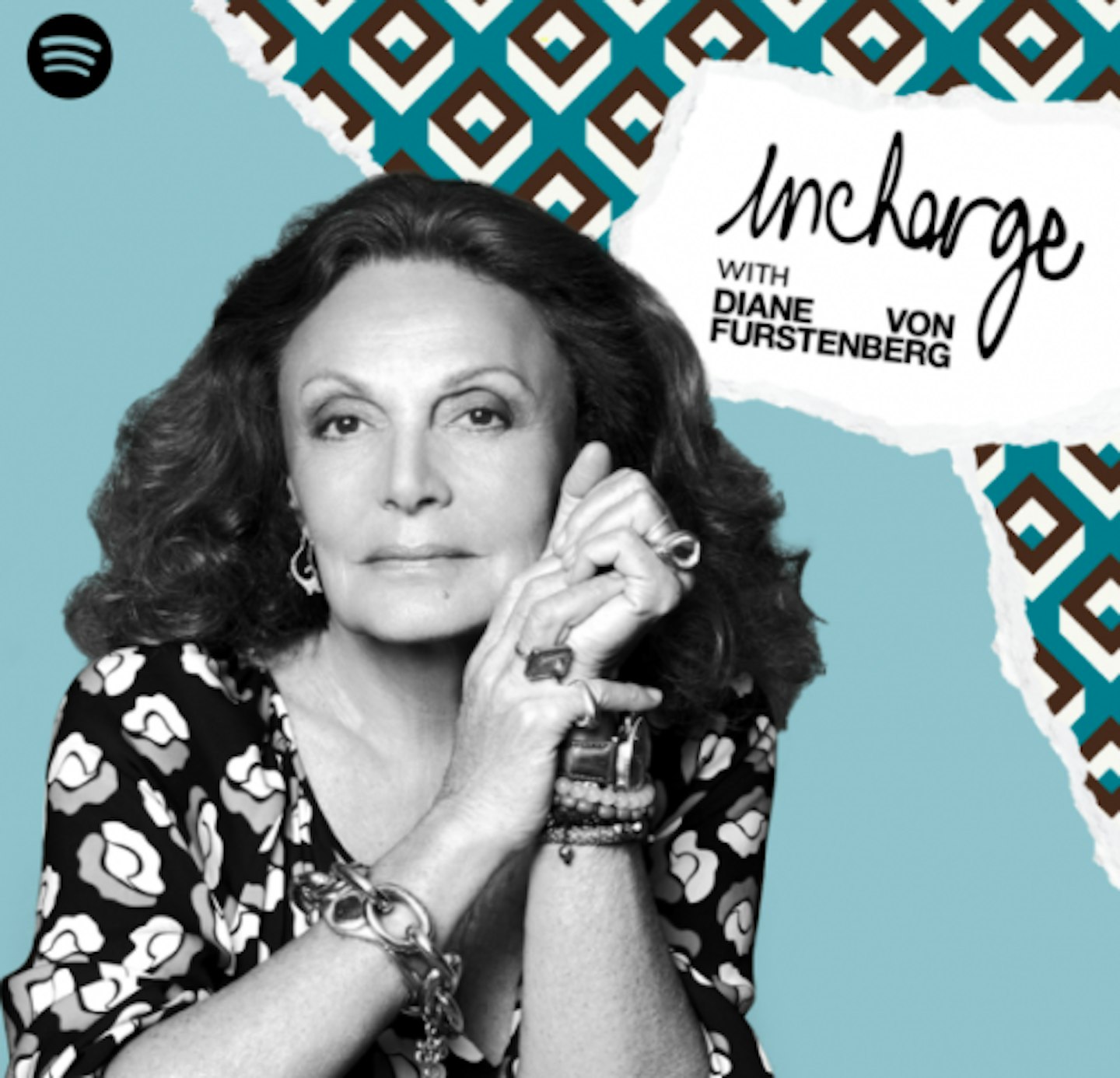 7 of 12
InCharge
InCharge is a series of intimate conversations between industry legend Diane Von Furstenberg and personalities like Kris Jenner, Priyanka Chopra, Elaine Welteroth and Karlie Kloss. The podcast's name has a straightforward explanation, originating from DVF's childhood dream of being 'in charge', and will inspire you to be exactly that.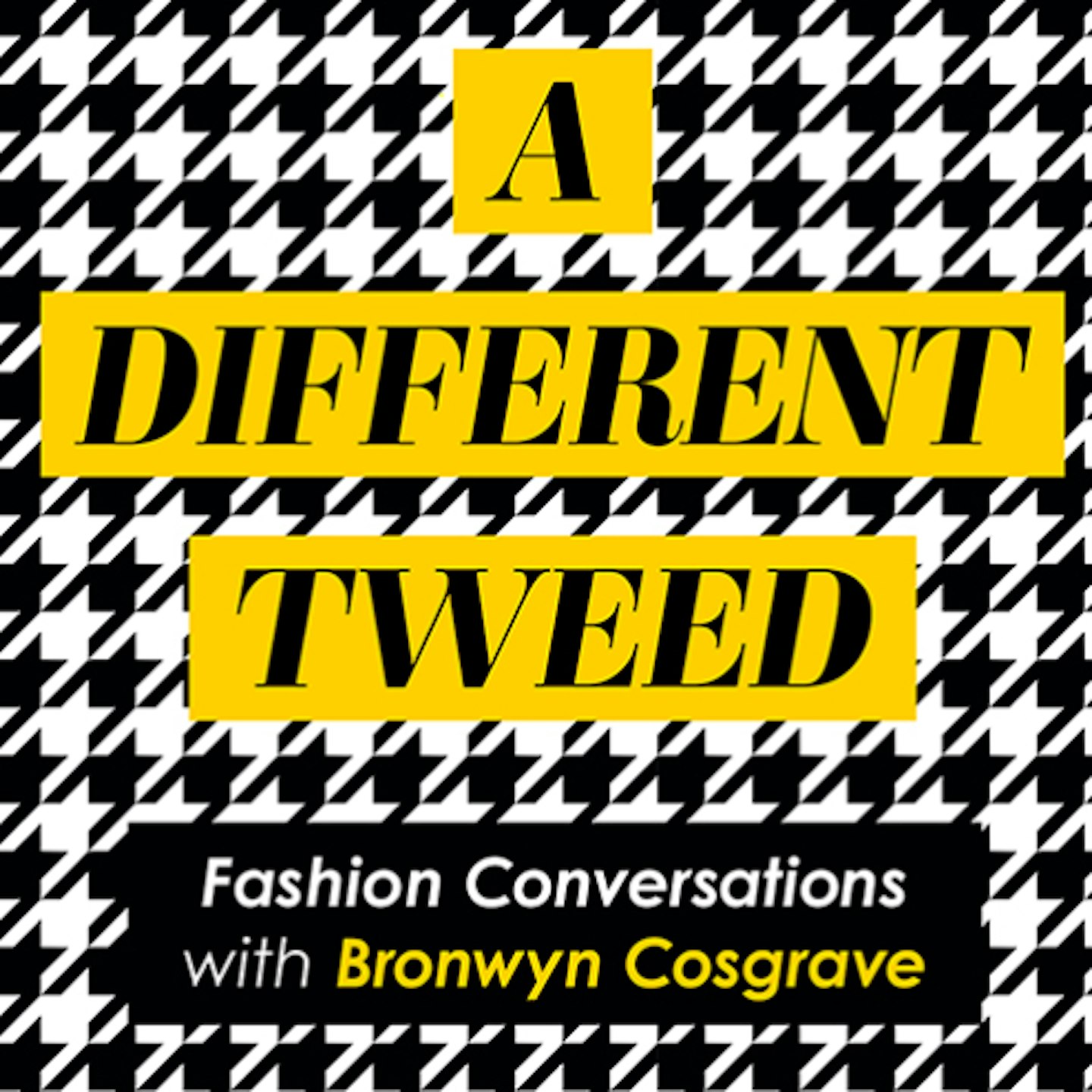 8 of 12
A Different Tweed - Fashion Conversations with Bronwyn Cosgrave
For dyed-in-the-wool fashion followers who care about the craft, A Different Tweed is a must-listen. Hosted by fashion historian Bronwyn Cosgrave, it features seriously bright talents, from Batsheva Hay and Stephen Jones to Elizabeth Saltzman and Sam McKnight.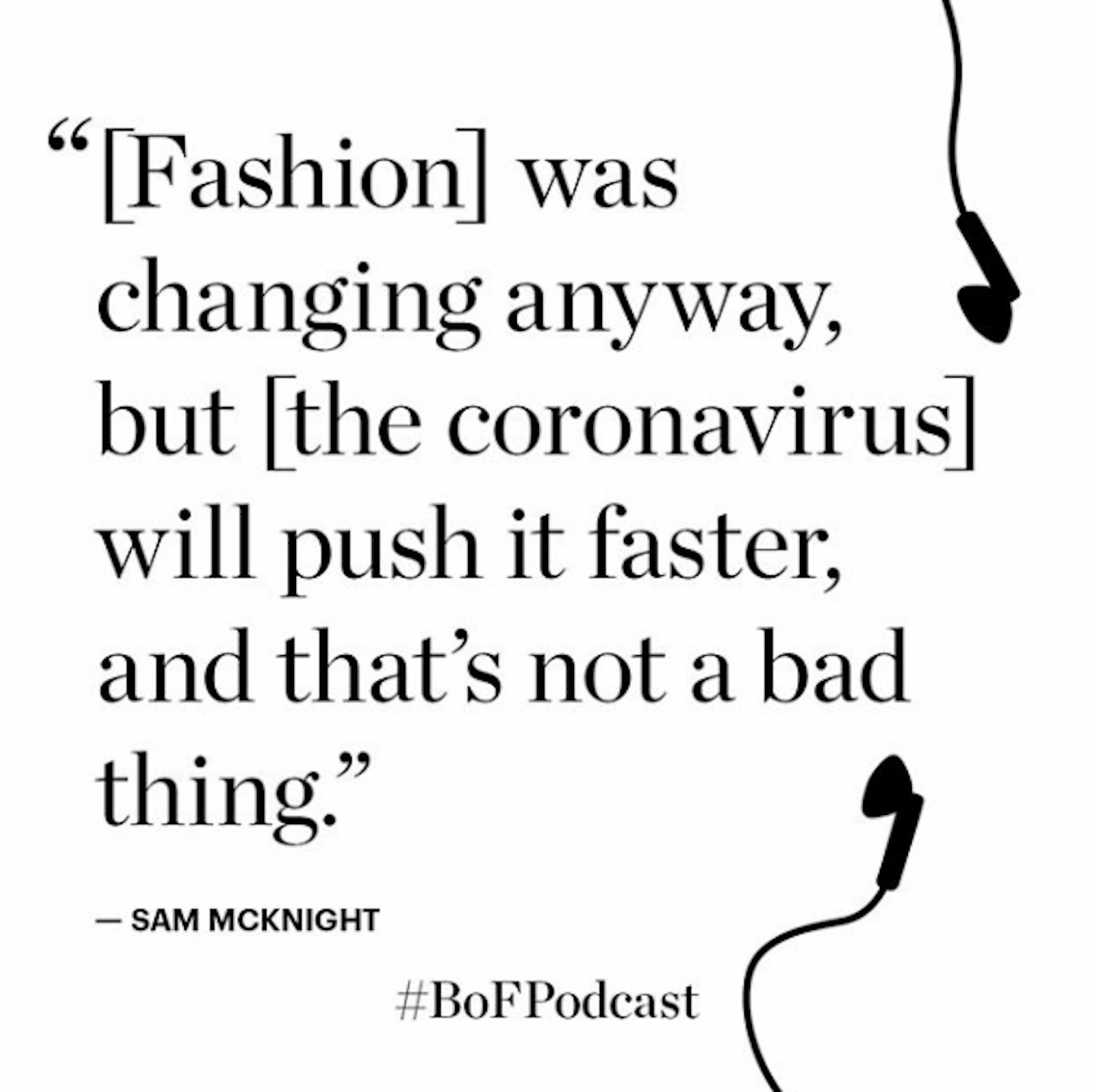 9 of 12
The BOF Podcast
If you're seeking a reality check, as opposed to escapism, download the BoF Podcast. It has plenty of episodes dedicated to discussing the impacts of coronavirus on the industry, with experts like journalist Rana Ayyub and trend forecaster Li Edelkoort weighing in on issues like the impact of India's now-shuttered textile industry on migrant labourers and how Covid-19 is teaching us to slow down. Other important episodes include BoF's editor-in-chief Imran Amed's discussion with Aniyia Williams, the opera singer turned fashion tech entrepreneur, who discusses the importance of self-examination when dismantling systemic racism within the fashion industry.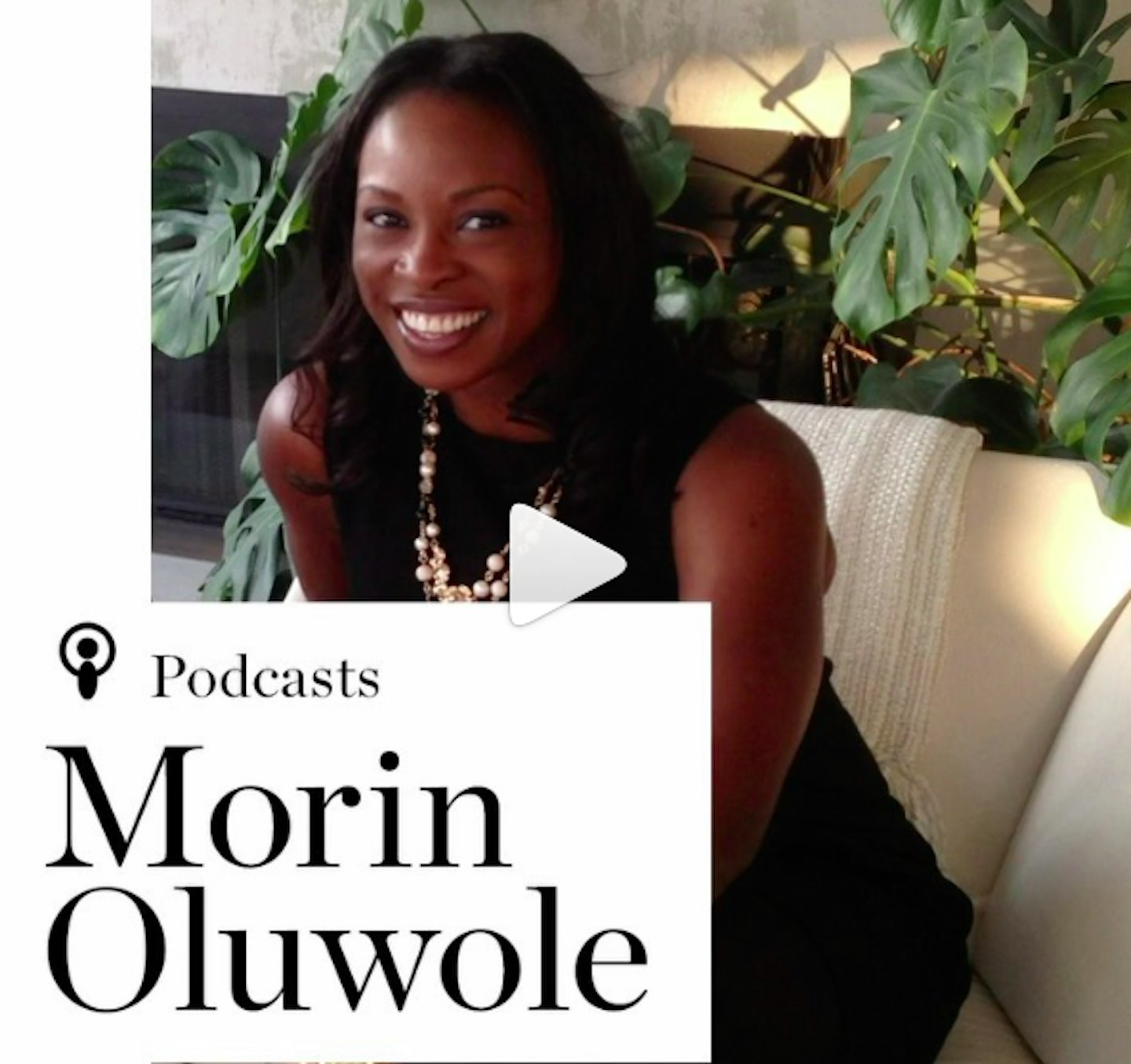 10 of 12
The Collector's House
The Collector's House, from Matchesfashion.com, starts with a simple question: if you had to choose five things that represent and inspire you, what would they be? It's not only a fascinating insight into what interviewees like designer Norma Kamali and journalist/author Dana Thomas cherish, but somehow seems fitting in the times we're living in. We're spending a lot more time at home, surrounded by our objects, and are thinking about what really matters now. Listen - and choose yours.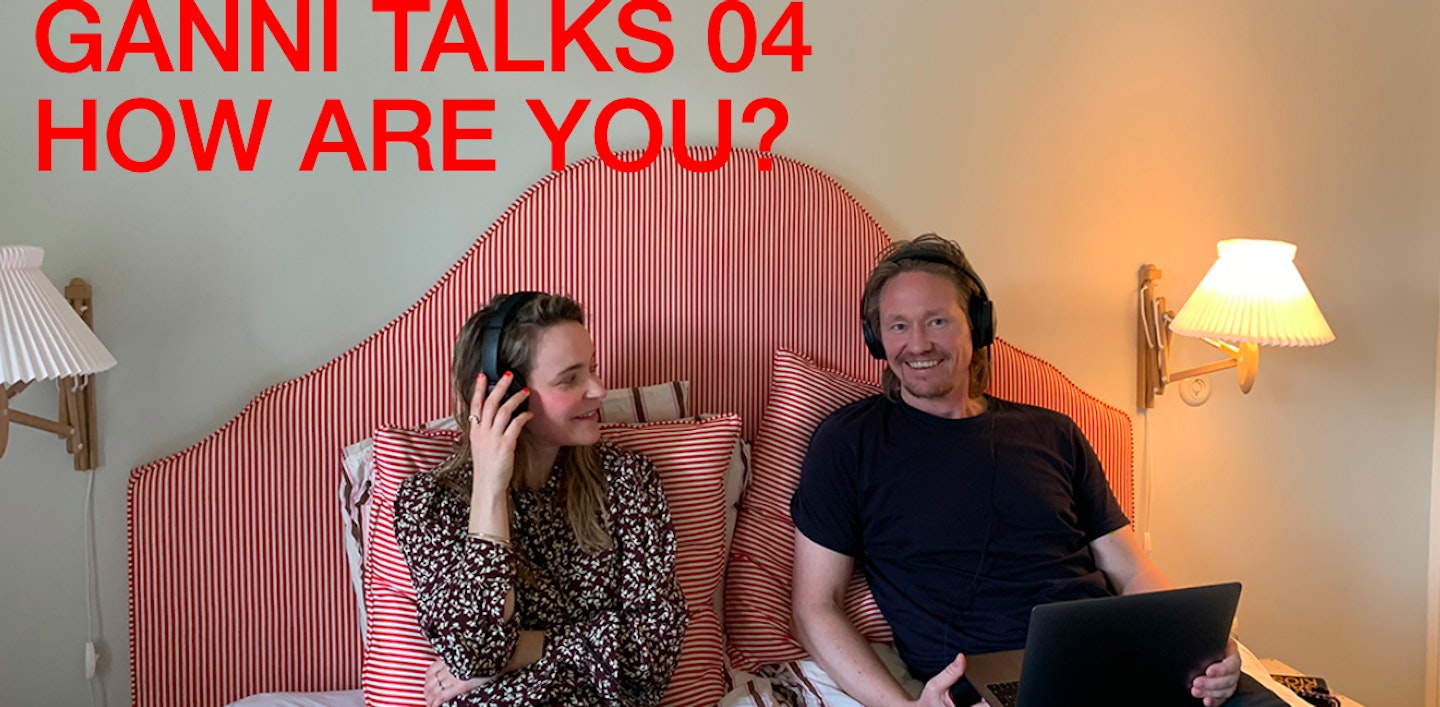 11 of 12
Ganni Talks
The husband-and-wife duo behind Ganni, Ditte and Nicolaj Reffstrup, somehow found time to launch Ganni Talks. The premise is simple - the pair call their industry friends like InStyle's Laura Brown and ask, 'How are you?' - but it cuts right to the heart of the strange times we're living in.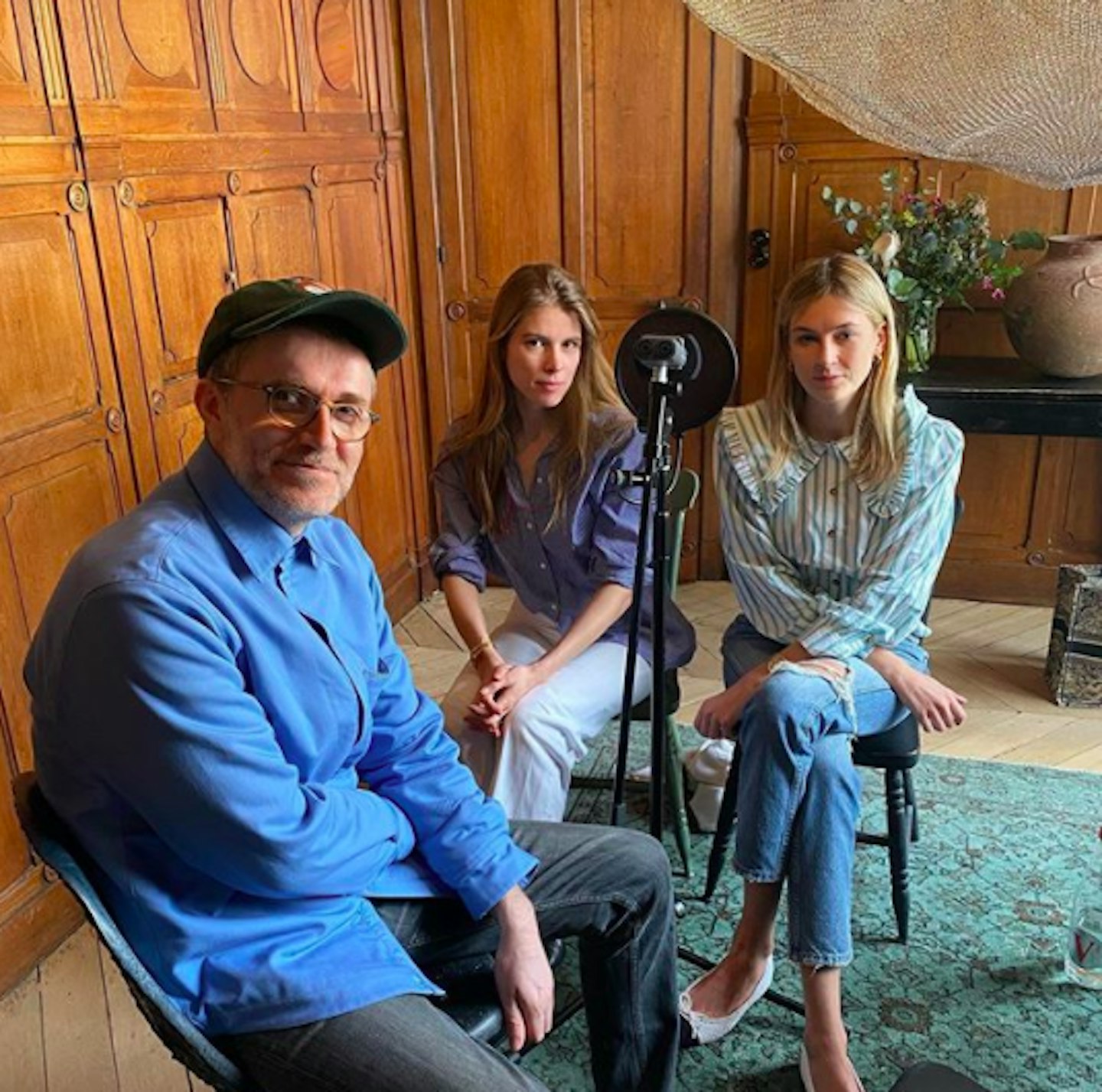 12 of 12
Fashion No Filter
Fashion journalists and influencers Camille Charrière and Monica Ainley interview the industry's bright lights - think Pernille Teisbaek, Bryan Boy, Alexandre de Betak and Arizona Muse - about issues that range from the light-hearted (street-style) to the serious (climate change).