We can all agree there's nothing worse than trying to peel on clothes after taking a dip, just for the purpose of covering up before going home for a hot shower anyway. Fortunately for us all, Dryrobe has found that gap in the market and served a seriously cosy piece of kit, a must-have coat quickly becoming the 'best friend' for outdoor enthusiasts.
Adopting both practicality and style, you can opt for designs ranging from plain black to a fun, pink-lined camo, the Dryrobe is perfect for anyone who's active or a fan of exploring the great outdoors. Slip-on post-surf, before and after a spot of wild swimming, or simply wear on your way back from your local pool or lido to save having to shower and change in sub-par conditions. The Dryrobe dries you in an instant with the insulating and moisture-wicking inner fleece lining so your skin can return to its natural warmth for the trek back home. Plus, with its oversized nature, you can even use it to change in – how smart is that?
Not into watersports? The Dryrobe is also a favourite for those who prefer to keep their feet on solid ground, thanks to the supreme warmth and waterproof coating that'll keep you dry no matter what - perfect for dog-walking, popping to the shops, or wearing on your daily stroll.
SHOP: The Dryrobe
Best Dryrobes To Shop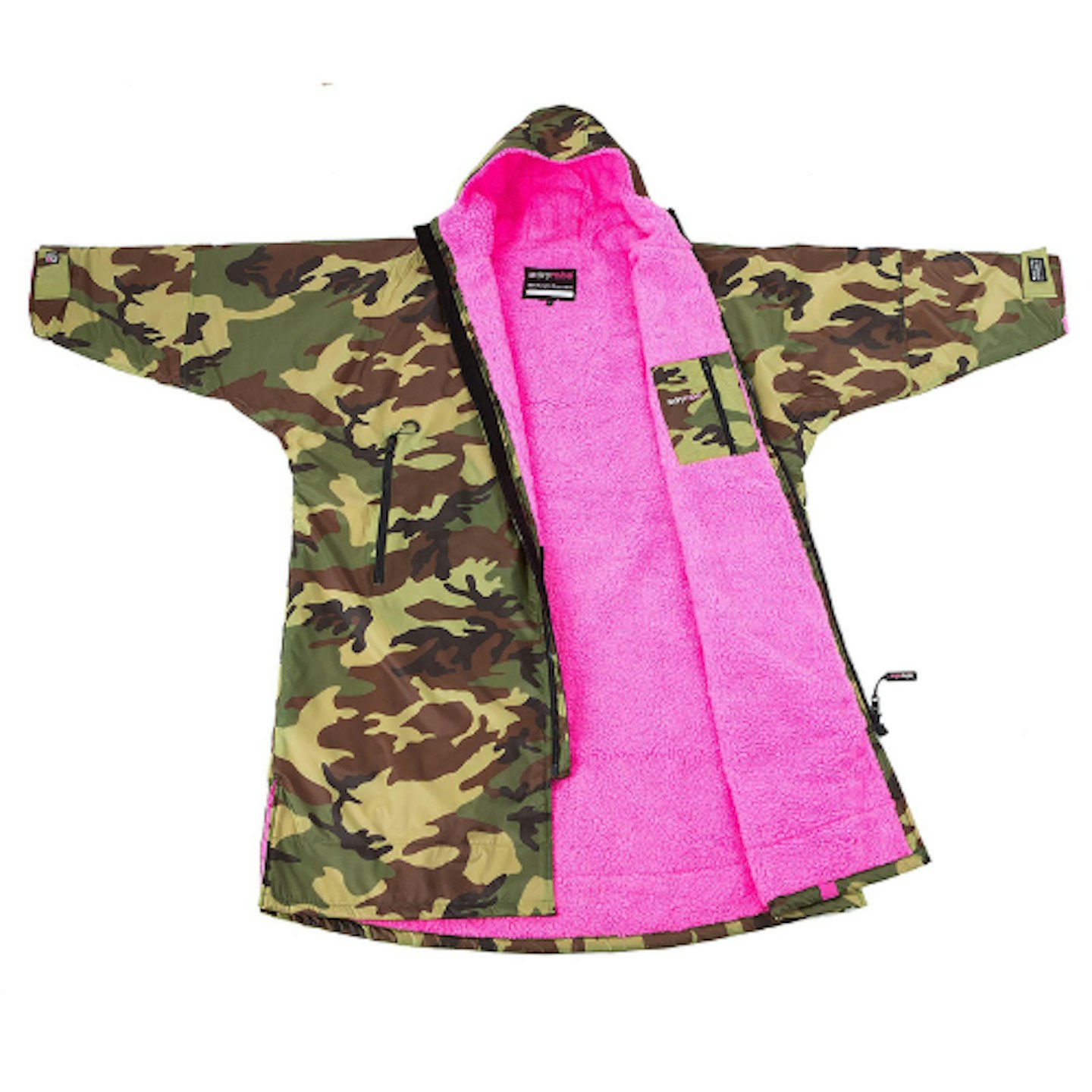 1 of 4
Dryrobe Advanced Special Edition, £159.99
The Dryrobe Advanced Special Edition is available in different striking colourways including Camo/ Pink, Black Camo/ Black, Forest Green/ Black, and Camo/ Grey. Available in sizes Small to Large.
2 of 4
Dryrobe Advance Long Sleeve, £140-£160
If you're after a plain black version, the original Dryrobe Advance comes with different fleece-lining colours including Pink, Blue, Grey, and Red. Available in sizes for children and Small to Extra Large.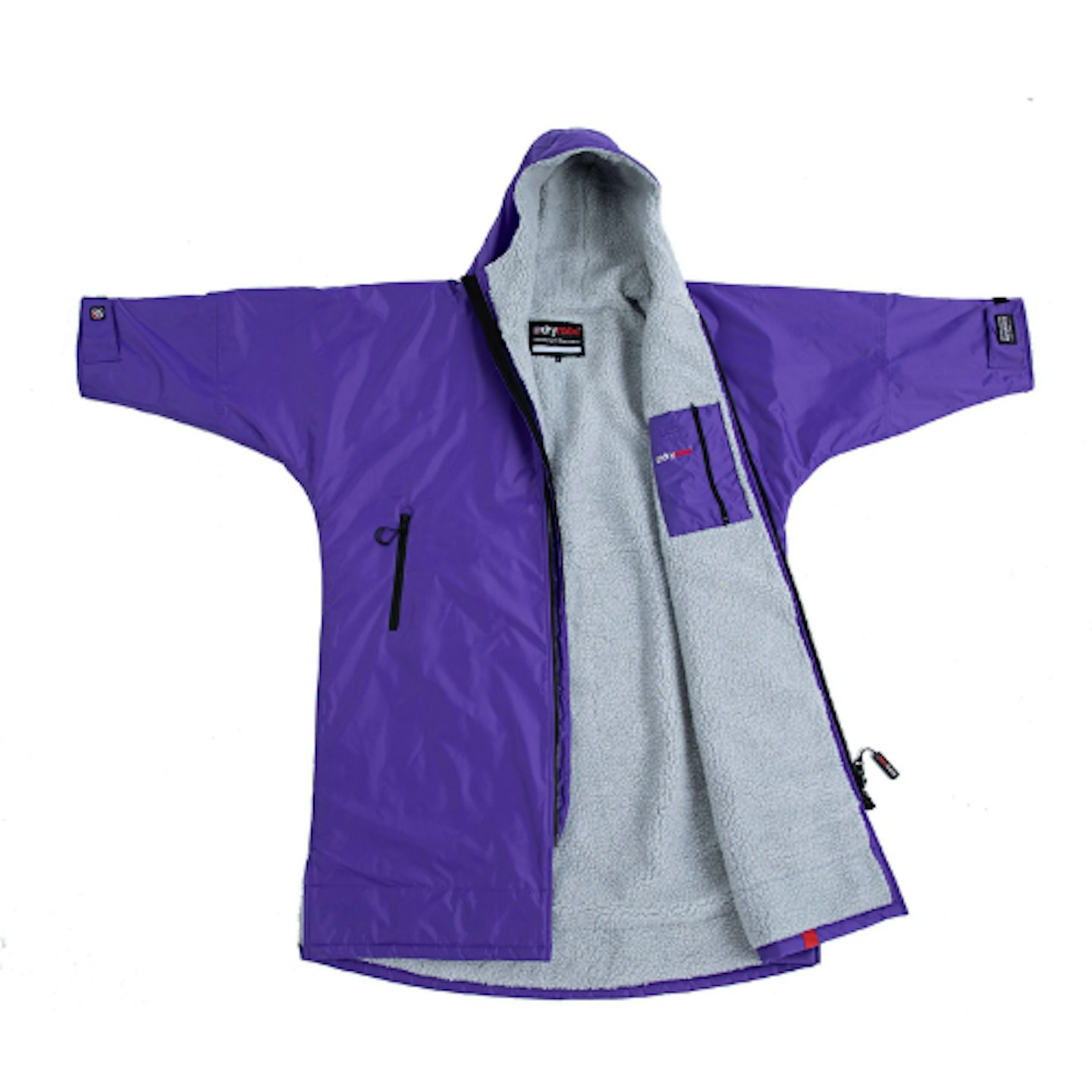 3 of 4
Dryrobe Advance Long Sleeve Coloured, £160
There's also the option to get coloured Dryrobes including Purple, Cobalt, Red, and Navy, available in sizes Small to Extra Large.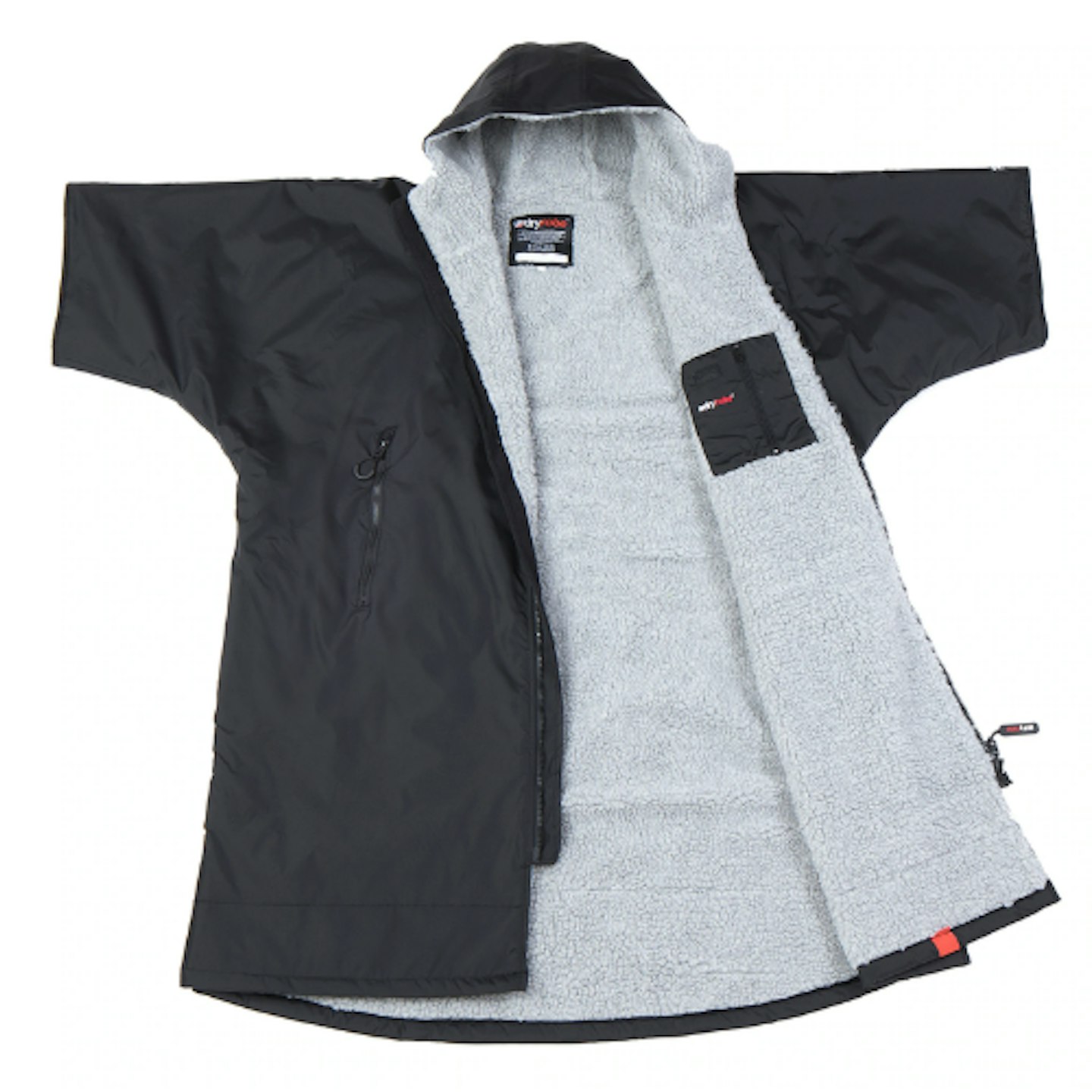 4 of 4
Dryrobe Advance Short Sleeve, £140
If you don't think you'll need the tailored sleeves with adjustable cuffs, you can get the Dryrobe with short sleeves instead which enables you to get changed quickly and easily.
The Famous Dryrobe Superfans
It's not just us everyday folks that are fans; the £160 coat has swept the nation, grabbing the attention of warmth-hunting celebs, Olympic medalists, and open-water swimming super-fan influencers alike.
Journalists Bryony Gordon and Lorraine Candy have worn theirs for outdoor swimming adventures.
Speaking to The Telegraph, Candy said, 'My Dryrobe is as much a part of my wardrobe as Carrie Bradshaw's shoes are a part of hers. It was given to me, a small Lorraine monogrammed on the right sleeve, by Dryrobe in 2017 when I was training for a 70km relay swim across Lake Geneva, which changed my life. I slept in it on the boat and I spent most weekends in it beforehand as we trained.
'The first time I wore it for coffee on the high street, after a local lido swim, people stared at me and a stranger asked me what it was, but nowadays everyone wears them when the weather turns rough. I worked in fashion for 30 years and believe in the power of clothes to transform your mood, when I put mine on I just feel happier. It's one of my most precious items of clothing.'
Rita Ora and Harry Styles were also spotted wearing their Dryrobes on their respective film sets, whilst Keri-anne Payne, two-time Open Water 10k World Champion, and Lucy Campbell, British Women's Surfing Champion, are keen advocates and ambassadors of the brand, wearing theirs for training.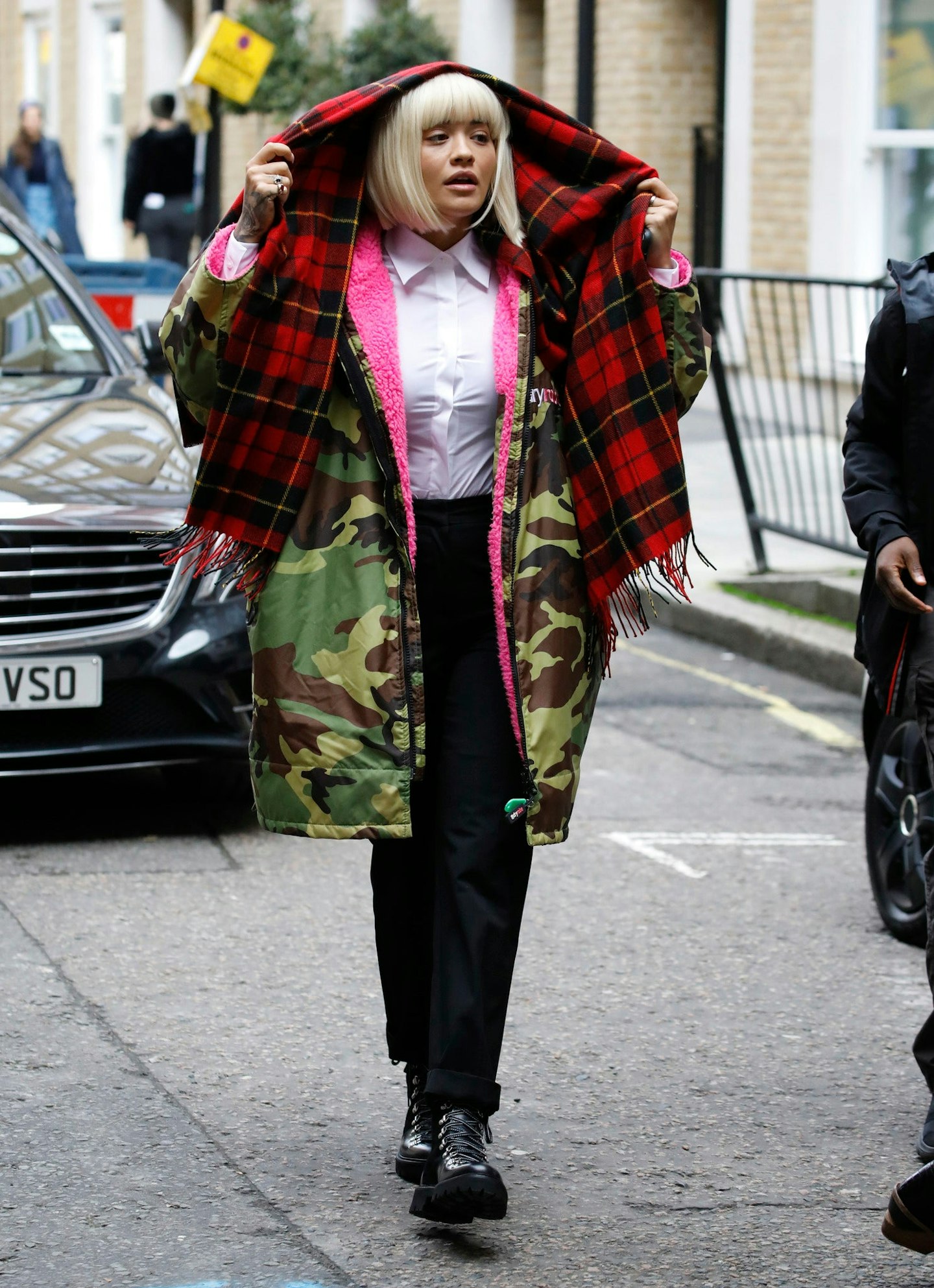 One commenter on Lucy's post even wrote, "I love Dryrobe! I use mine for scuba, surf, free dive, and just about anything cold really. I'm sure you could use an oversized robe as a tent in the Arctic and still stay cosy".
It's that good.