New research shows that the rate of women's entrepreneurship rose by 10% last year – with 163 million women starting businesses. That's good news when you consider that Boston Consulting Group reports that the global economy could be boosted by $2.5 trillion to £5 trillion dollars if women and men participated equally as entrepreneurs. Plenty already are, of course – and the one place where female-led businesses are visibly flourishing is Instagram, especially when it comes to made-to-order fashion businesses that champion a smart, sustainable approach to shopping. And one that's still big on style.
Take MaisonCléo's Insta-friendly puff-shoulder tops and organza blouses, which have amassed more than 63,000 followers, including Emily Ratajkowski and French cool girl Anne-Laure Mais. According to Stylight, the fashion search platform, the brand had a 267% growth in clicks from November 2019 to February 2020 – and counting.
Handmade to order in France by Marie Dewet and her mum, each piece is made from leftover fabric and their Insta success has led to the collection now being stocked on Net-a-Porter. Libby Page, Net-a-Porter's senior fashion market editor, says, 'MaisonCleo has a loyal customer base on Instagram which drives sales. The brand also has a strong, clear ethos and is transparent. Being honest about being a small family business and producing small quantities as a way to be sustainable adds to the connection that customers might feel towards the label.' No wonder pieces sell out rapidly.
Another such brand is Carnations London, founded by Sarah Bartlett, who wanted to focus on clothes with longevity and wearability. 'I've designed for brands within the fashion industry for 10 years now, starting my career at Burberry,' she says. 'It's a dream job and one I've always felt incredibly lucky to have, however I have always longed to create something of my own. I wanted to be involved in all aspects of the brand, not just the garment design. So, last year I decided to set up Carnations. It began with the idea of an interchangeable co-ord collection, it's a modern and simple way to dress, and something I personally love. It has always been very important to me the brand is as responsible as possible, so I have worked hard to ensure we are doing this.'
As well as ensuring greater sustainability with a made-to-order approach, Carnations is also committed to ensuring its working practices are as ethical as possible. 'The ladies who construct our garments are from a social enterprise we work with in east London,' says Bartlett. 'They have faced multiple disadvantages, previously unemployed with no prior work experience. The social enterprise has offered them free training courses and they now have amazing sewing skills and get paid the London Living Wage.
'Garment workers are frequently considered the bottom of the chain in the fashion industry, for example during COVID-19 many large brands cancelled already made orders, leaving workers and their families empty handed and in serious trouble. We work with these talented women to create beautiful products – they will always be treated with the respect they deserve and paid fairly.'
Olivia Rose The Label is another label to know. Founded in 2017 by Olivia Rose Havelock, pieces like shirred tops and puff-ball bags are handmade to order in her Edinburgh studio. 'Most pieces take around four hours to be made. I can accept around 20 orders every week and no items are pre-made as I like to have as little wasted fabrics and resources as possible,' says Havelock, who sources all fabrics in the UK.
While Havelock sells through her own website, her loyal Insta following is no doubt part of the reason why her designs were picked up by Selfridges last summer as part of its Bright Young Things initiative. The likes of Dua Lipa have also worn her clothes.
Similarly, Megan Crosby launched her label, By Megan Crosby, in spring 2019, a year after graduating from a degree in fashion design. Crosby's main motivation was the fact that she struggled to find fun, colourful clothes that boasted sustainable credentials but an inexpensive price. 'I couldn't find anything that sat in that area of the market,' she says. 'So, I decided to create it myself.'
Crosby works from her mum's dining room in Portsmouth, using only organic or deadstock fabrics. She receives around 25-30 orders every month (via both her website and Instagram account) and makes everything herself. 'I think people are starting to realise the value of clothes again,' Crosby says. 'Plus, people are fed up of never knowing what size they're going to be in big stores, so made-to-order is amazing if you're in-between sizes. You can always guarantee a great fit.'
Over in New York, look out for designers such as Mrs. Jones and Ivy Kirk, who have also launched made-to-order businesses on social media. 'I want the clothes to be something you could keep in your wardrobe forever and even pass down,' says Kirk. 'What we don't produce made-to-order we make in limited quantities. People are tired of having the same fast fashion looks as everyone else.'
Whether or not this movement will become more widespread remains to be seen, but it certainly seems like a smart way to shop. So, how's this for a new mantra: if it ain't bespoke, don't buy it.
SHOP: The Made-To-Order Insta Brands
The Made-To-Order Instagram Brands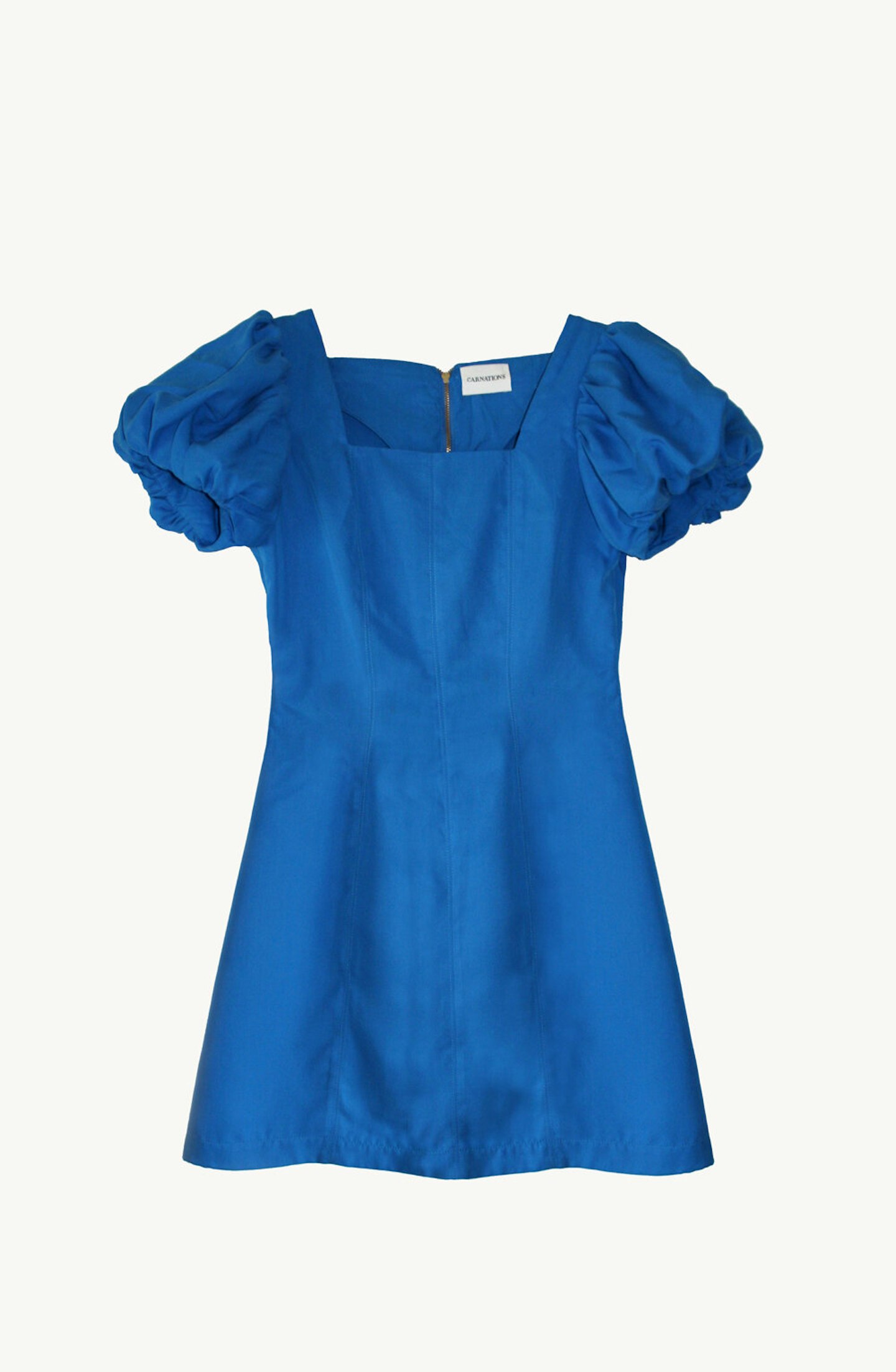 1 of 10
Carnations London, Puff Sleeve Sapphire Dress, £185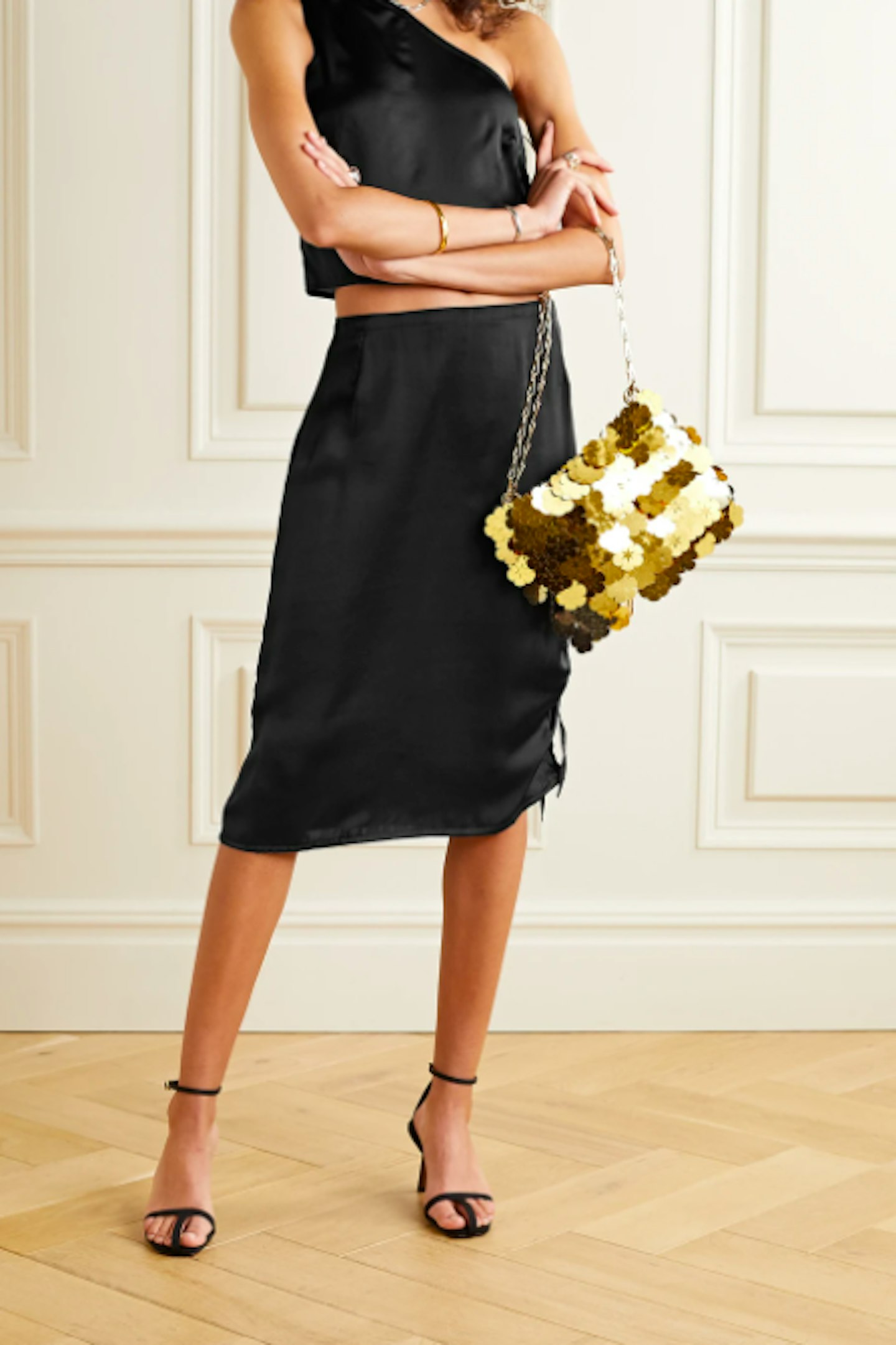 2 of 10
Maison Cléo, Black Silk-Satin Midi Skirt, £168.85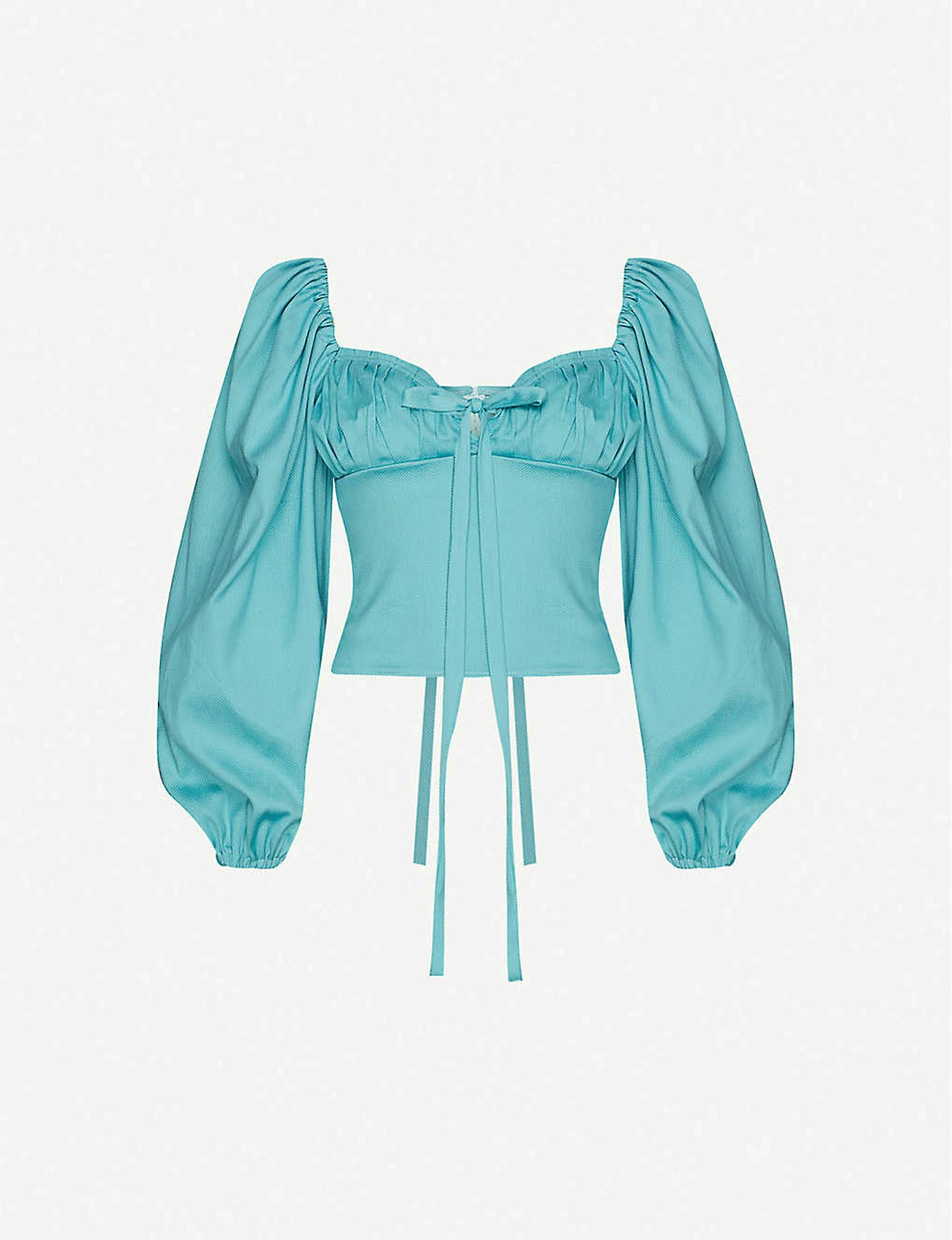 3 of 10
Olivia Rose The Label, Puff-Sleeve Cotton Top, £180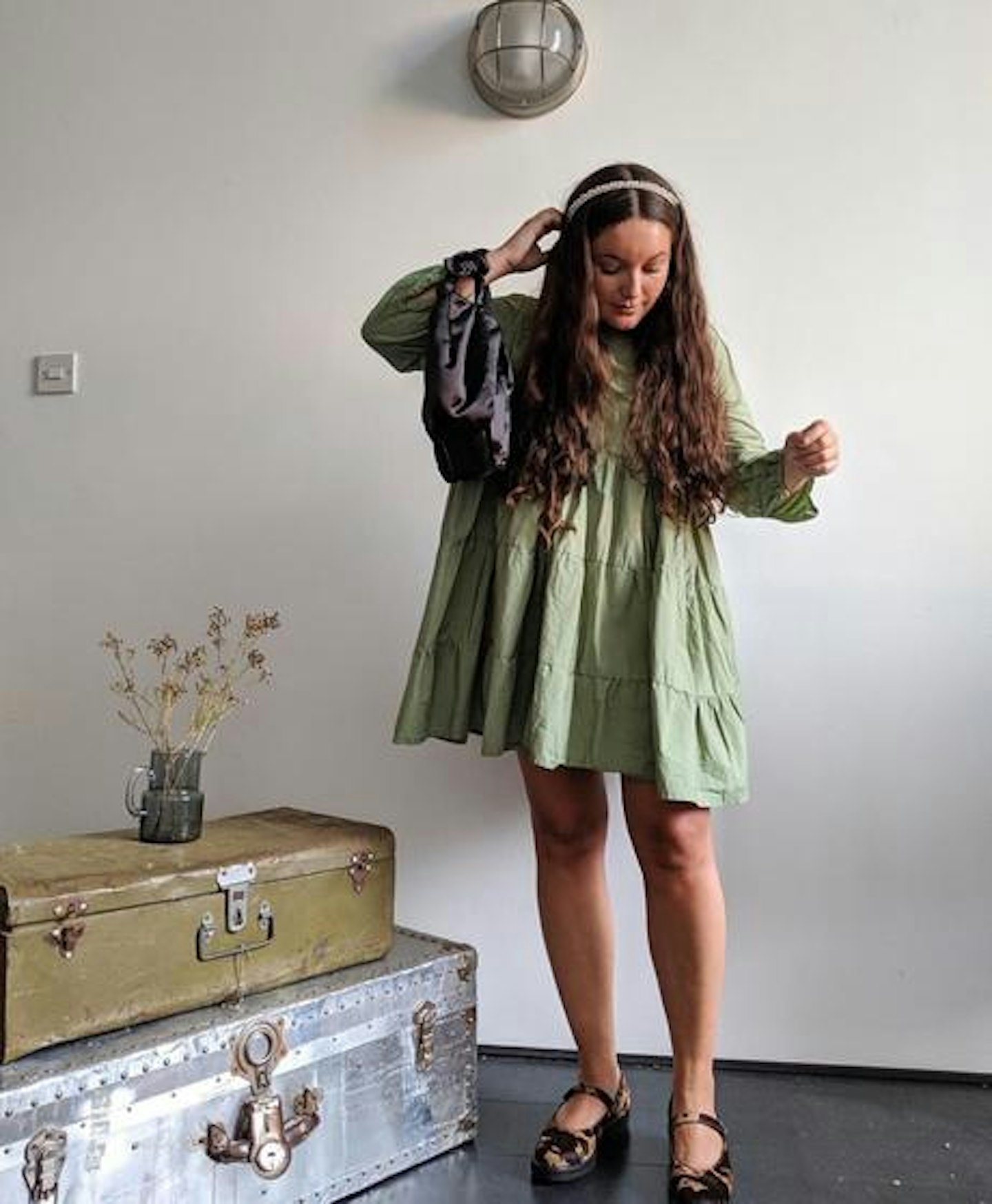 4 of 10
By Megan Crosby, Daisy Ruffle Dress, £85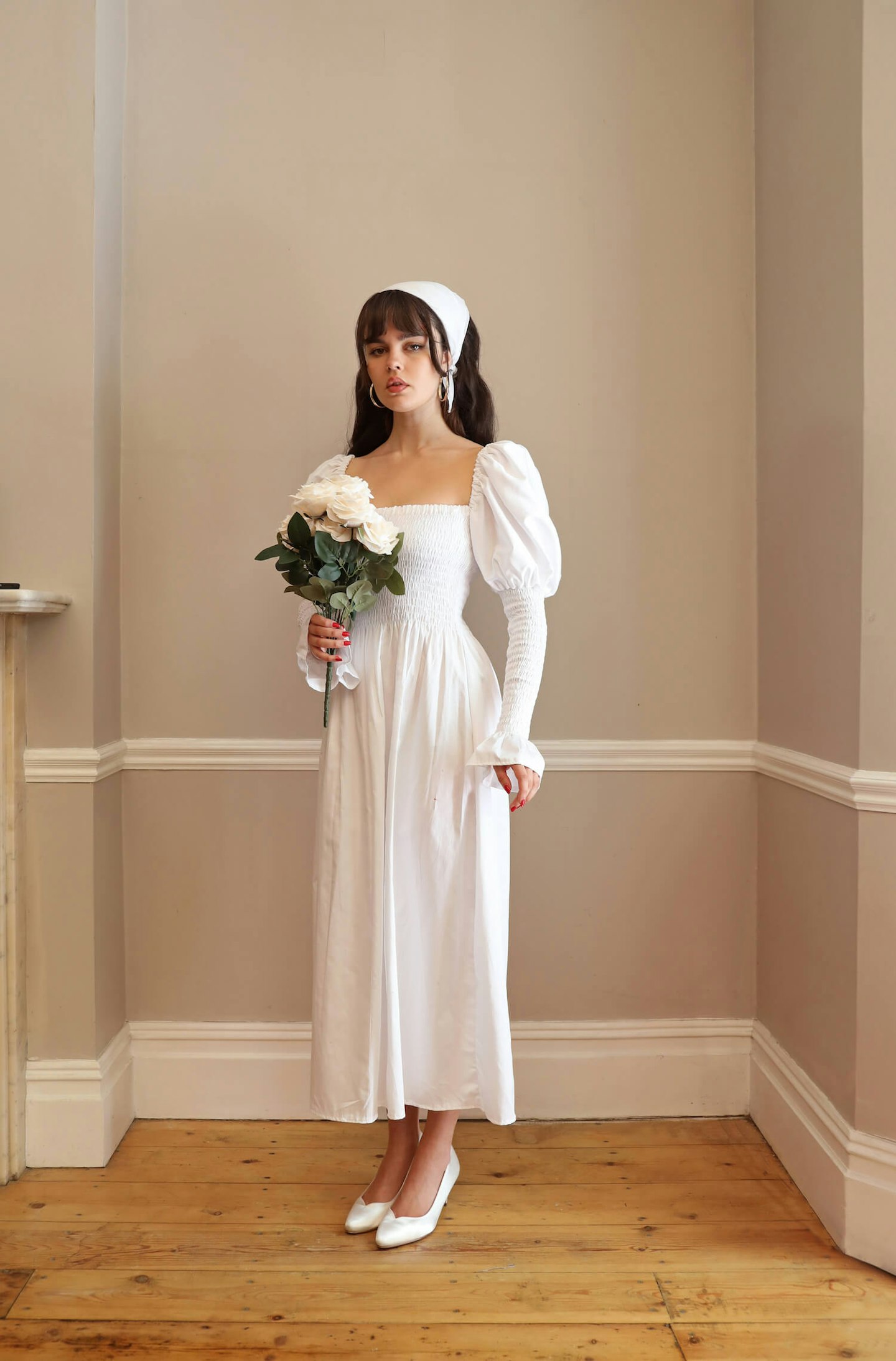 5 of 10
Olivia Rose The Label, Esmerelda Dress In Organic Cotton, £220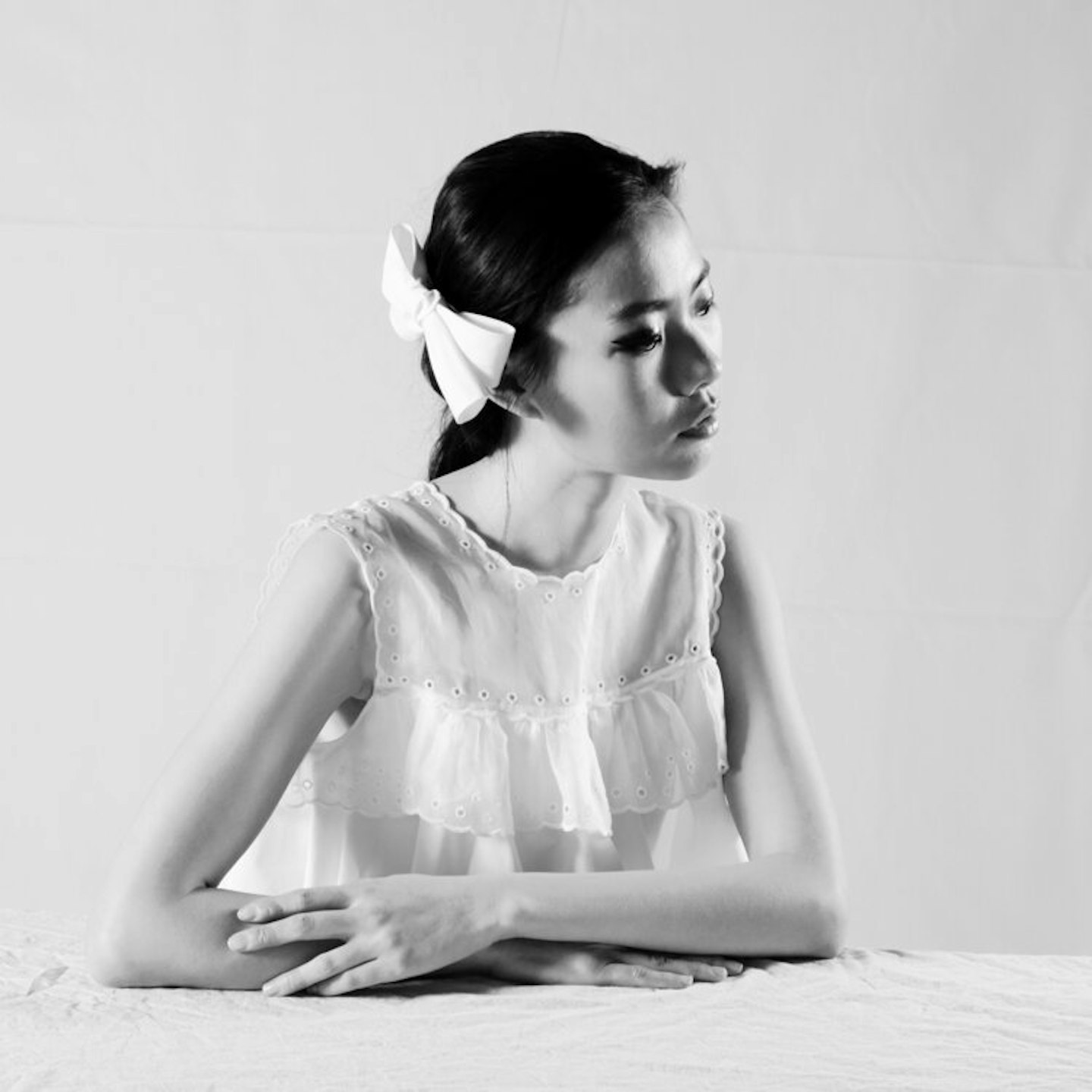 6 of 10
Ivy Kirk, Cotton Poplin Hair Bow, £120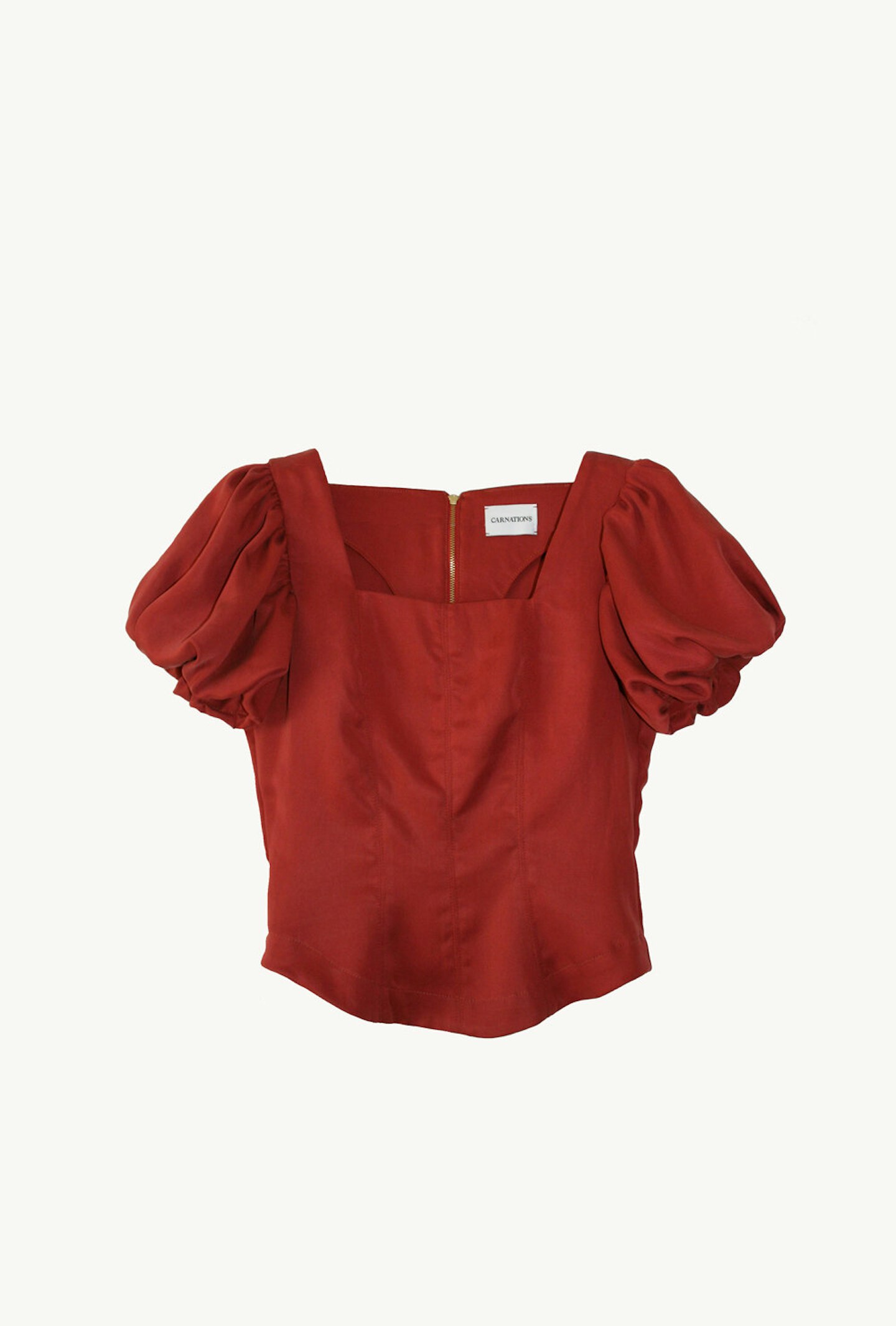 7 of 10
Carnations London, Puff Sleeve Blouse, £145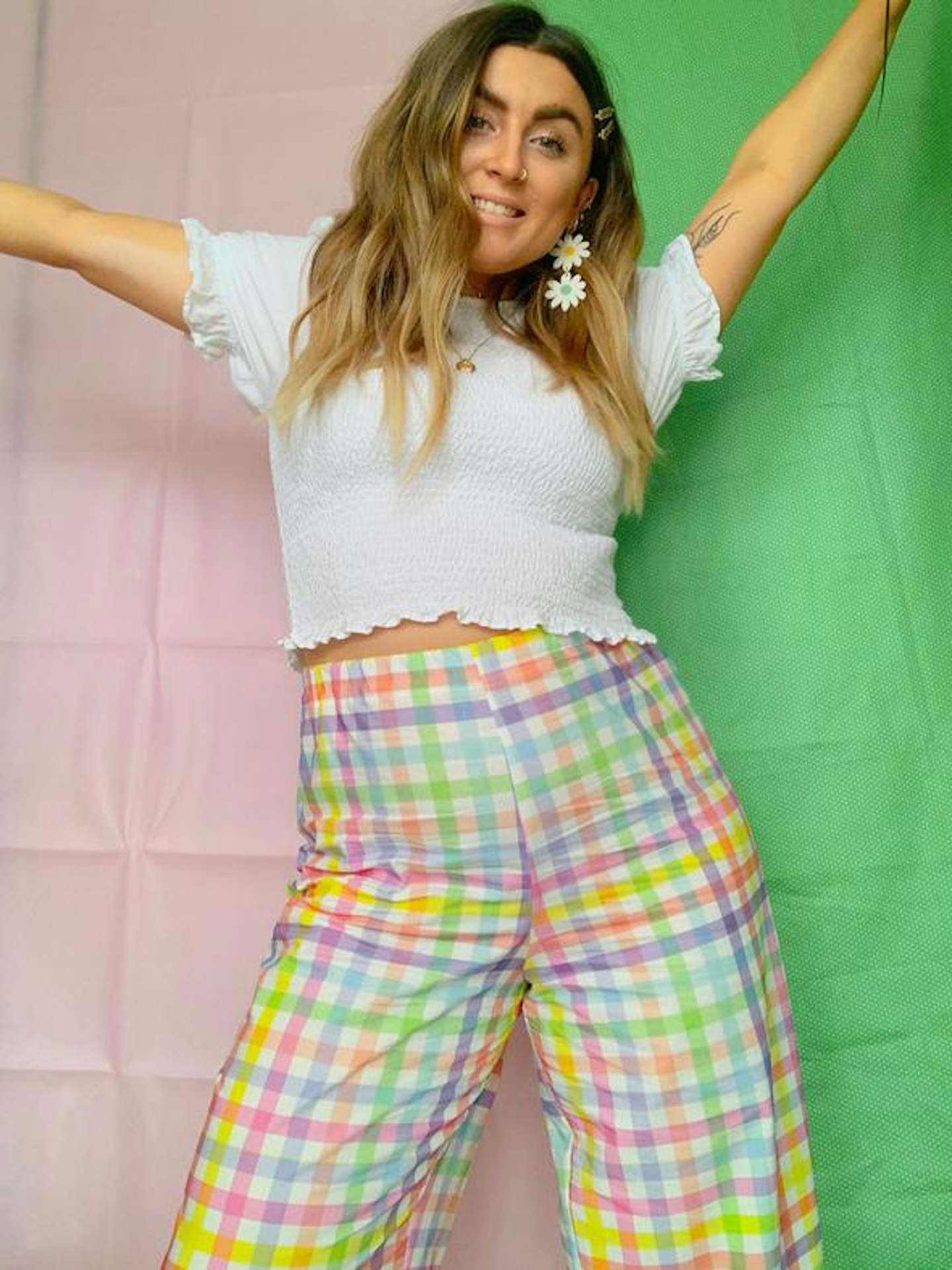 8 of 10
By Megan Crosby, Rainbow Gingham High Waist Trousers, £60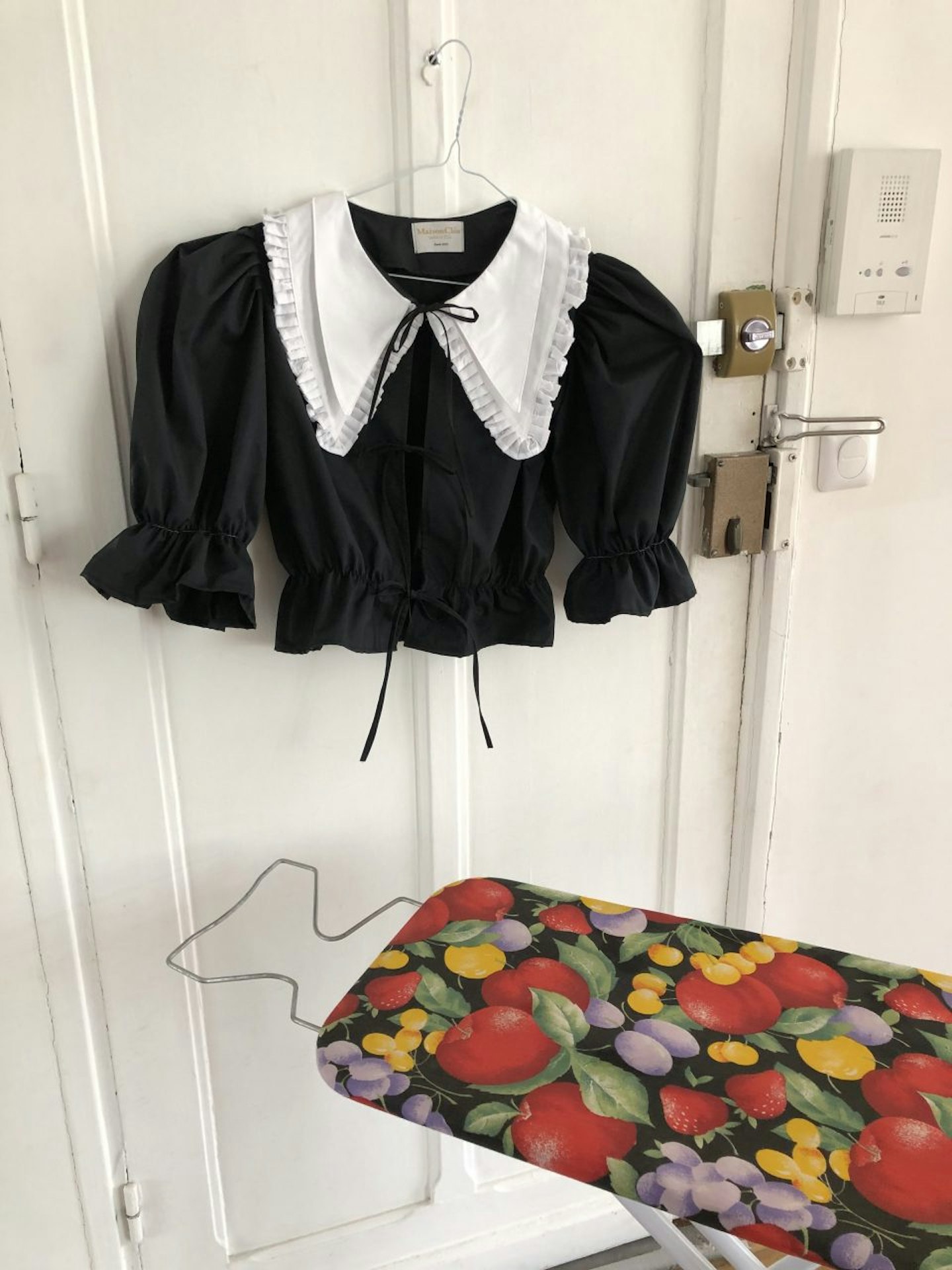 9 of 10
Maison Cléo, Black and White Blouse with Collar, £198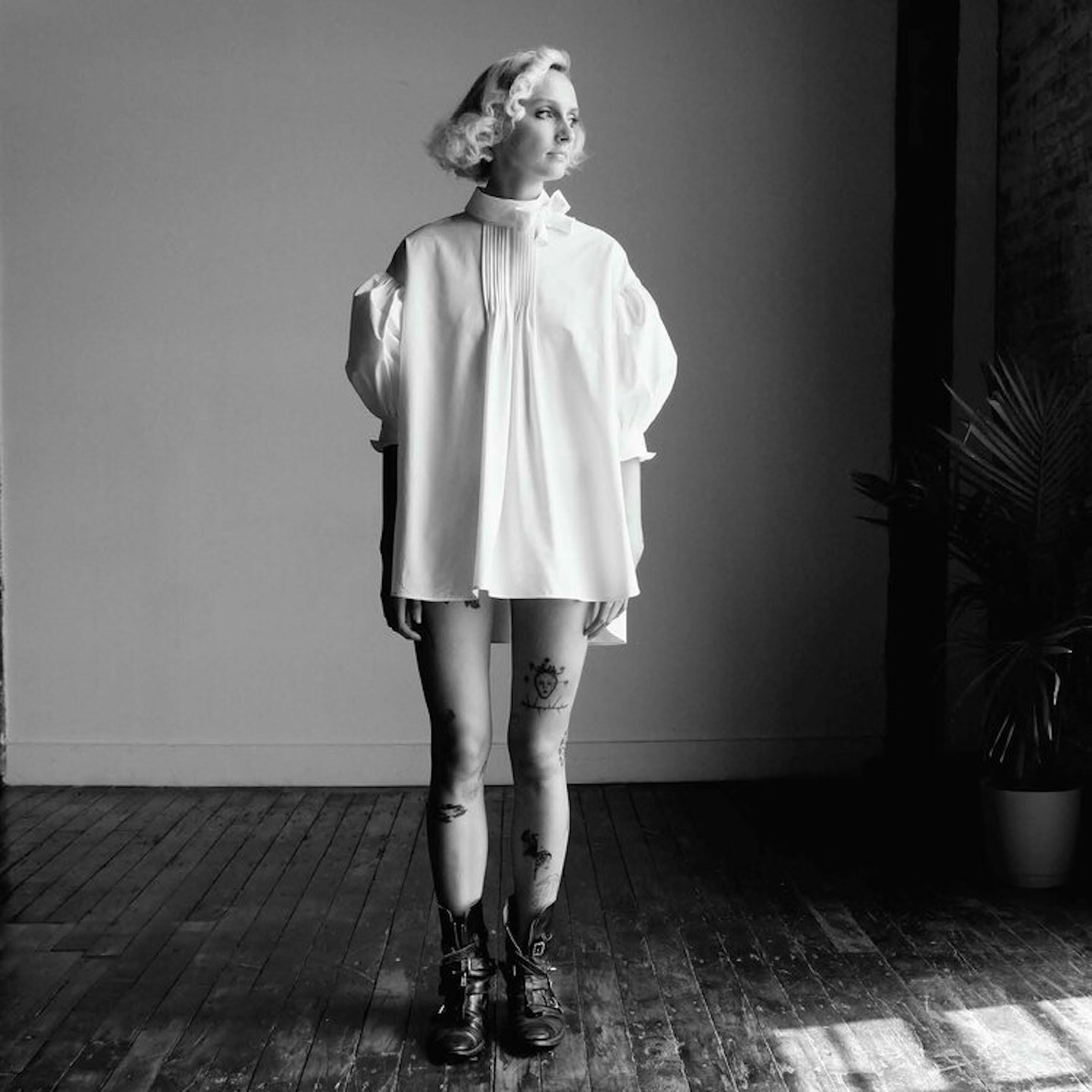 10 of 10
Ivy Kirk, Poplin Bow Tunic, £1,170