There are some items of clothing that are always a good idea as we move towards autumn. A roll neck jumper, for instance, is one such item. A perfect pair of boots is another. A trench coat is perhaps at the top of this list. These items don't discriminate, they suit absolutely everybody and you can wear them throughout the year. This is presumably why Aligne's trench sold out at the beginning of the year, having been snapped up by every influencer on your Instagram feed. Now, though, it's back – and just in time for bad weather.
What's more is that it's currently half price in the Liberty Black Friday sale.
Description
The beige Gilda trench coat is only £80 in Liberty's Black Friday sale.
As the proud owner of the black Gilda trench, as it's known, I can tell you that its popularity is justified. It has a just-right oversized fit, a very welcome extra-long length and a concealed fastening, making for a very formidable (and chic) trifecta indeed. When this outer layer first started cropping up on Instagram in September last year, it sold out completely within just six weeks.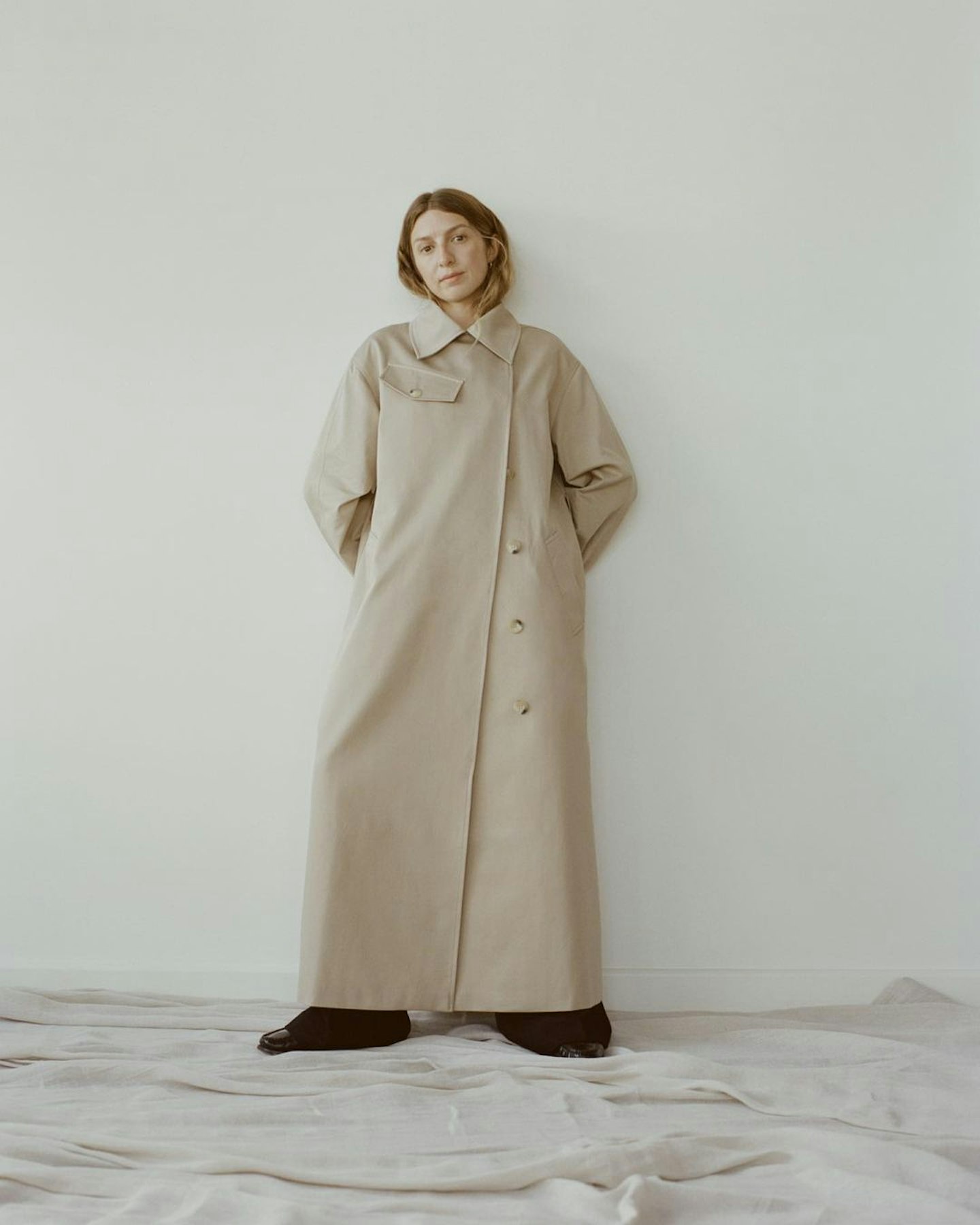 Since then, the coat has amassed a waiting list of hundreds of people, all desperate to add such a versatile cover-up to their own wardrobes. And now they're in luck, as just in time for autumn (sob, goodbye summer) the Gilda trench coat is back in stock in all four colours: stone, mustang (a reddy-brown shade), black and sage.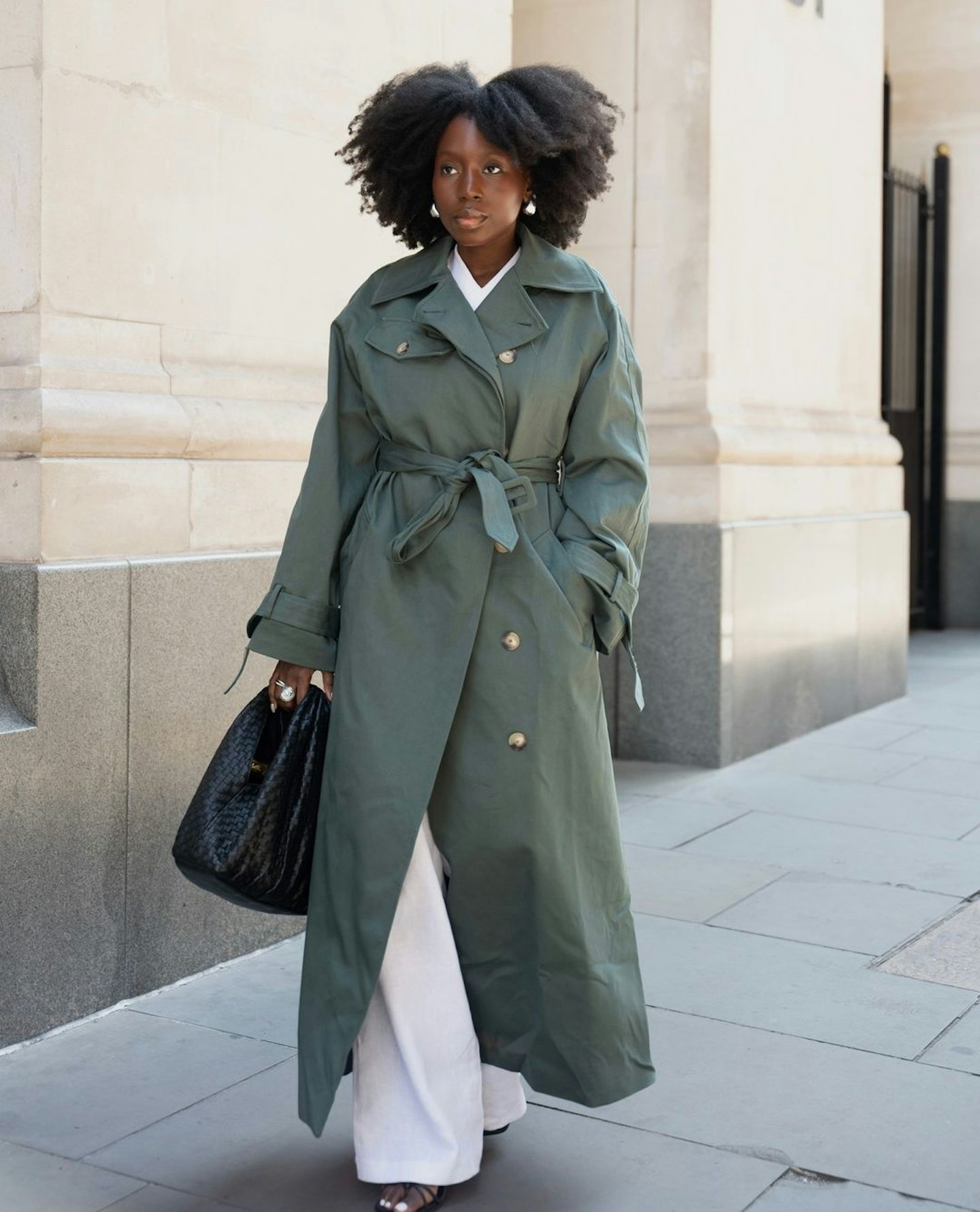 Sadly, the black is already selling out in most sizes, so if that's the one you want, you'll have to sign up for notifications so that you can shop it when it's back in stock. But the remaining colours are all available and, at £189, as far as coats go, it's affordable to boot. Add in the fact that you'll literally wear it all the time (well, almost anyway) and that's pretty astounding value for money.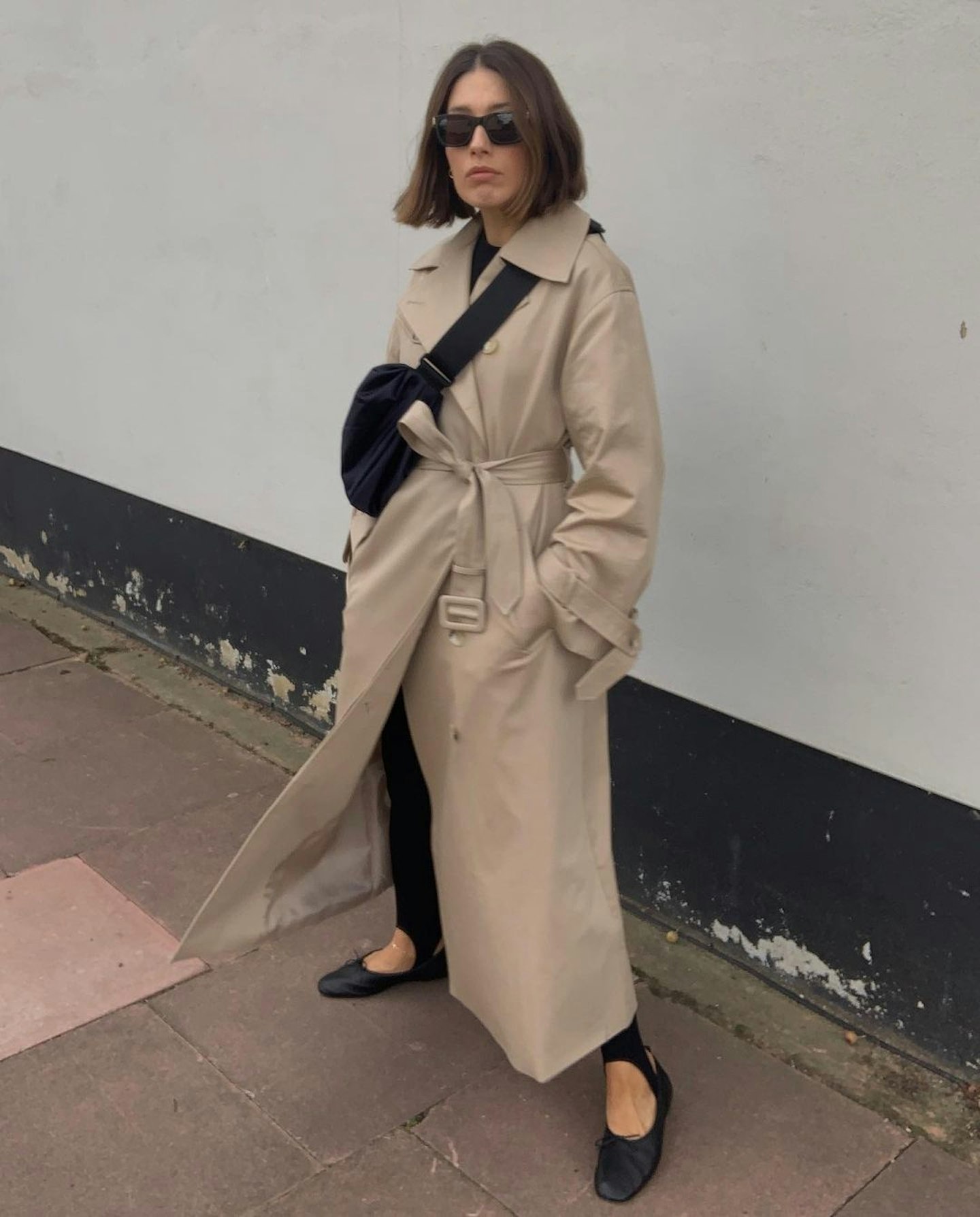 You will need to be quick, however, as it's already selling fast. And it would be a shame to see it on Instagram (again) before you see it in your own wardrobe.
SHOP: The Sell-Out Aligne Trench Coat
Description
Brown is set to be one of the hottest shades this autumn, so get ahead of the trend with this
Description
This super-chic green shade is a refreshing alternative to the classic beige or black.
Description
With its concealed fastening and cleverly-placed pocket, this is not your average trench coat.