When the nights get longer and the days get colder, it can be difficult to put together outfits which feel easy and comfortable without sacrificing on style. Often, it's tempting to just wear as many layers as possible and hope for the best, so what we all really need is a collection of great separates, stand-out coats and effortless dresses that we can put out without even thinking about it.
Thank goodness, then, for GANT's new season offering, which will give us all just that. And then some. From oversized rugby shirts you'll want to wear with jeans on frosty weekends to beautiful, timeless coats that will last forever, this is one of the best autumn/winter collections you'll find.
This is why Grazia's own Jane McFarland has picked her very favourite pieces to show you exactly why GANT's leading the way this season. Not only are the clothes so good, the brand has just opened a snazzy new store in the middle of London's exciting new shopping haven in Battersea, cementing it as one of the leading fashion destinations at the moment.
The very best thing about all of Jane's choices is that they are versatile and made-to-last, providing the staples of your wardrobe that you can wear from now until forever. Slim-fit Western shirts, perfectly-oversized varsity jackets, luxe maxi dresses and classic, slouchy tailoring are just some of the highlights here – all items that you'll end up reaching for again and again.
Watch Jane explain exactly what she's chosen from GANT this season and why in the video above and shop along with her – it couldn't be easier to develop a flawless new wardrobe that will stand the test of time. Consider this an early Christmas present.
SHOP: 9 Of The Best Pieces From GANT's New Collection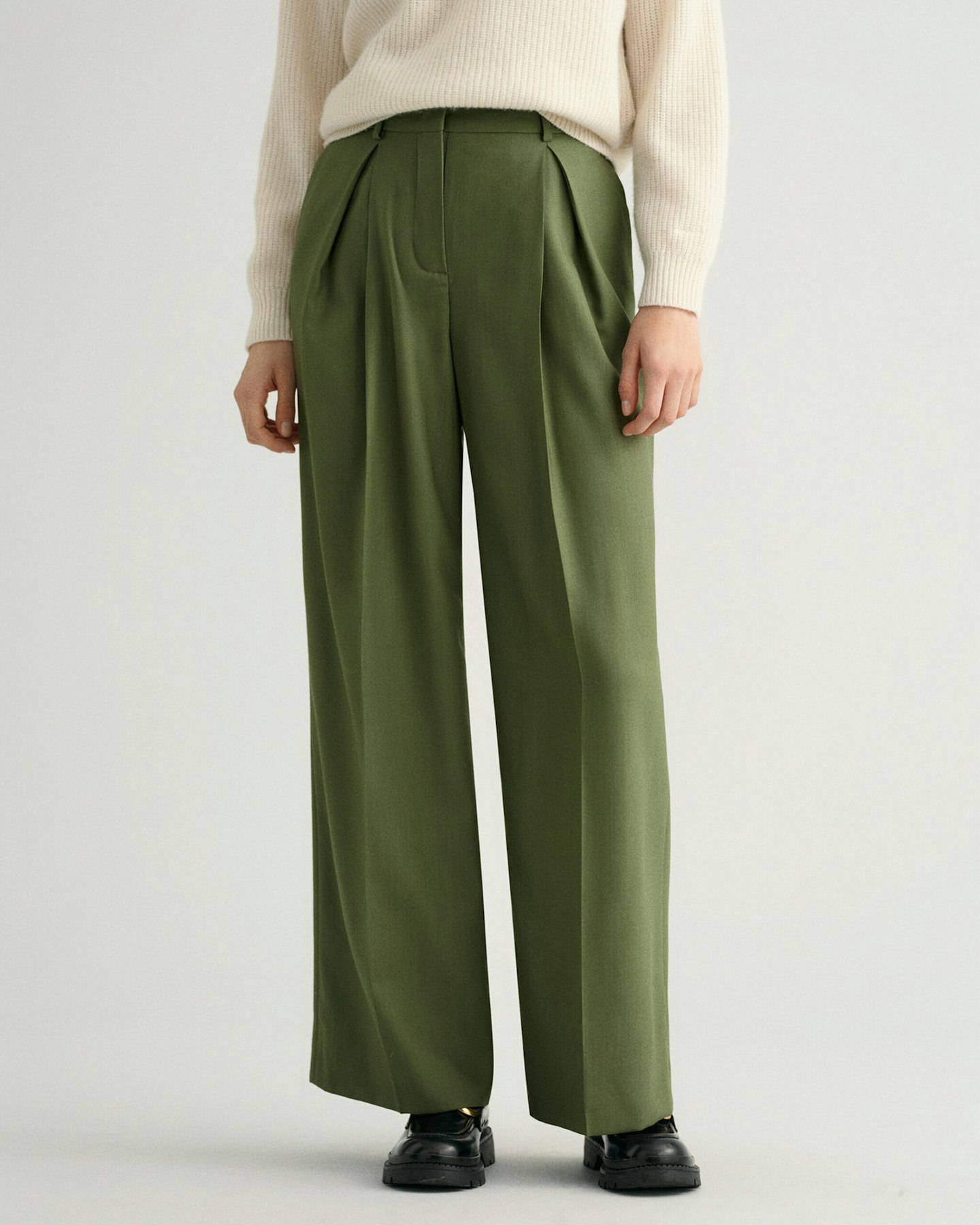 1 of 9
High-Waisted Pleated Wide Pants
A pair of high-waisted trousers will provide endless outfit options. Pair these with soft knits and boots as the temperatures drop.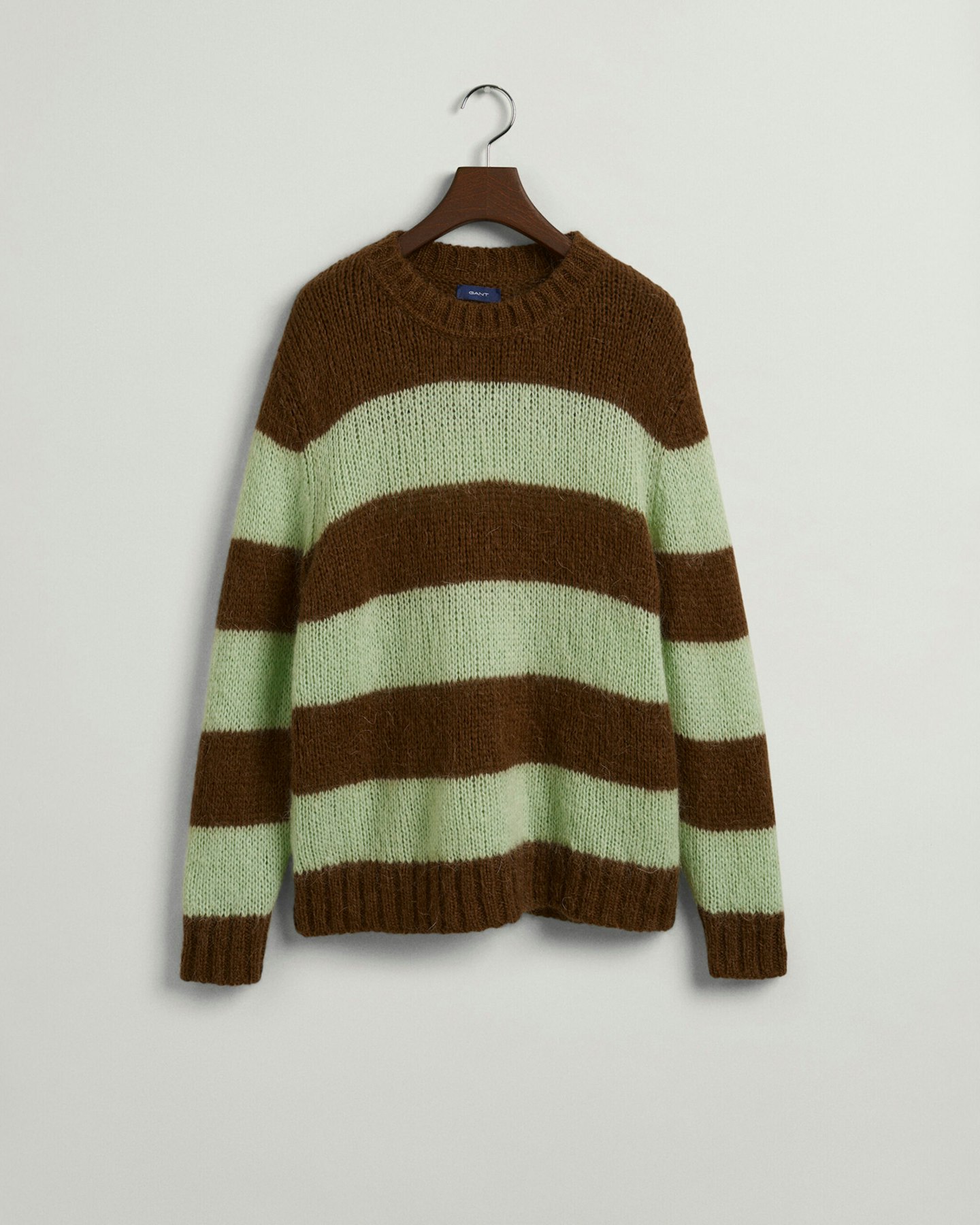 2 of 9
Mohair Striped Crew Neck Sweater
In theory, these colours don't work together. But in reality, they really do. Wear this over jeans with loafers for your ultimate off-duty look.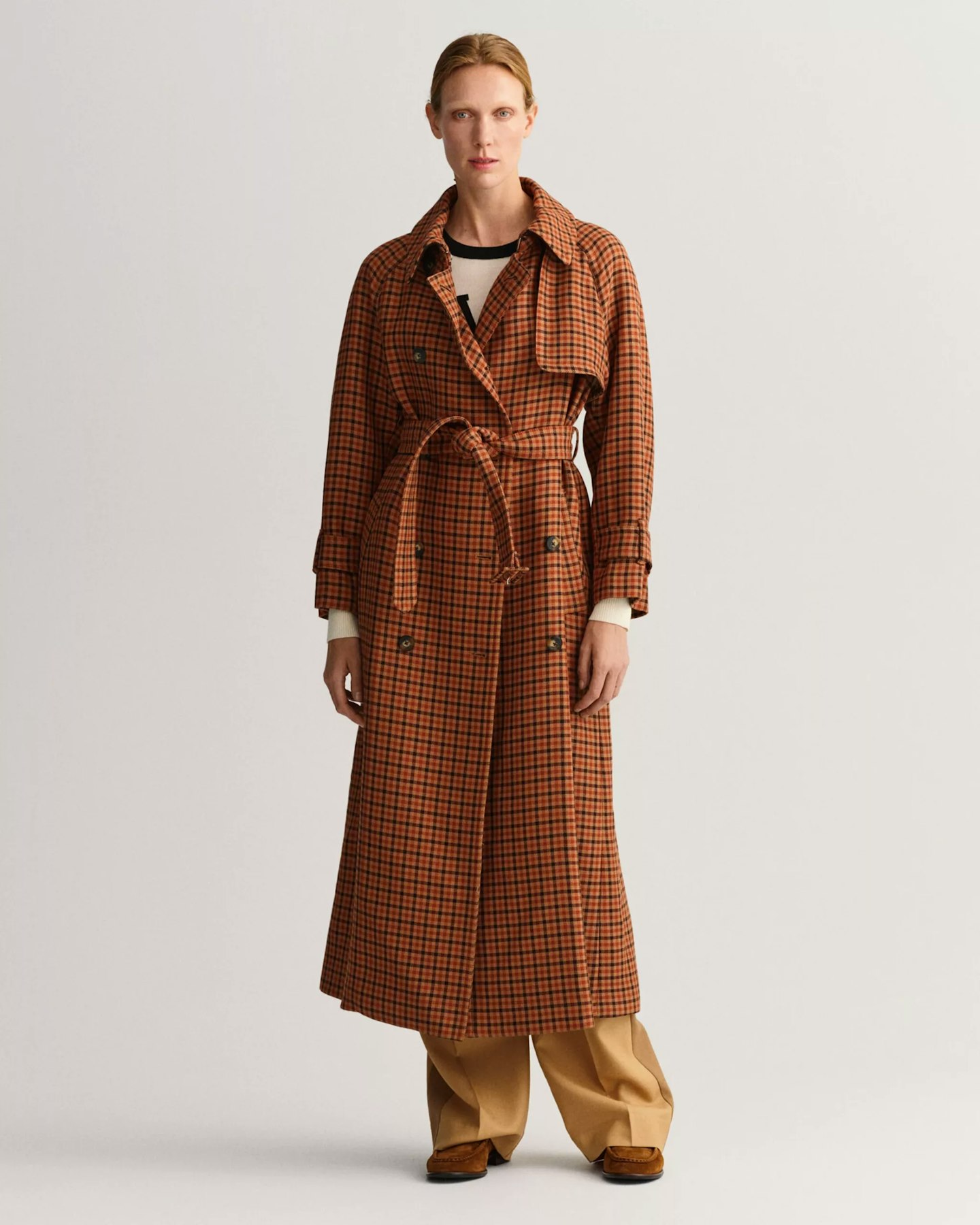 3 of 9
Check Trench Coat
Is this the most timeless of all the trench coats? It may just be. You'll wear this almost all the time, thoughout the seasons, making it a truly sound investment.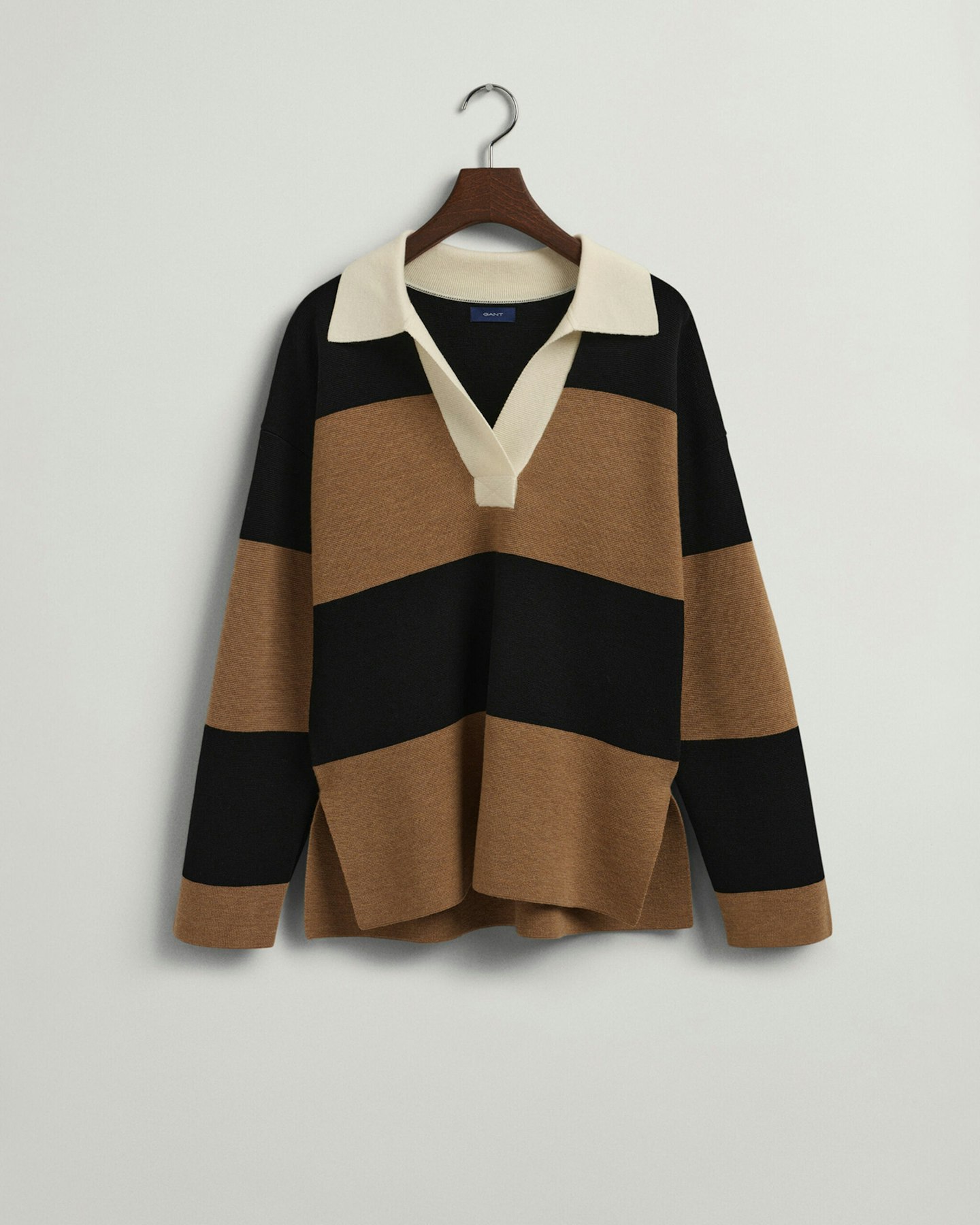 4 of 9
Striped Heavy Rugger
With its perfectly oversized fit, this will look effortlessly excellent over trousers but equally could be thrown over simple midis to give them an edge. You'll wonder how you ever lived without it.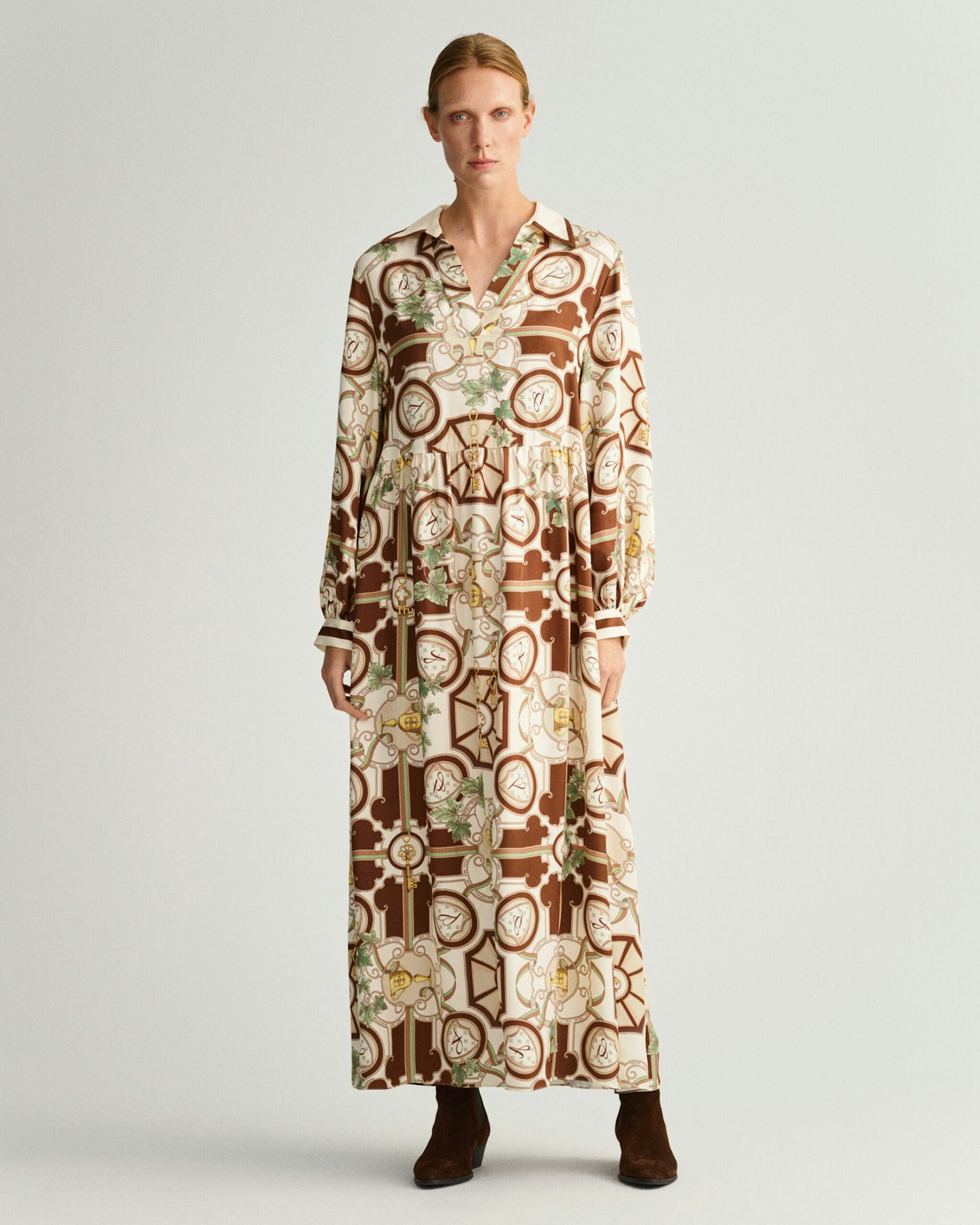 5 of 9
American Luxe Maxi Dress
This printed midi will suit all body shapes and sizes and can be thrown on over knee-high boots for a ready-made (and brilliant) autumn/winter outfit.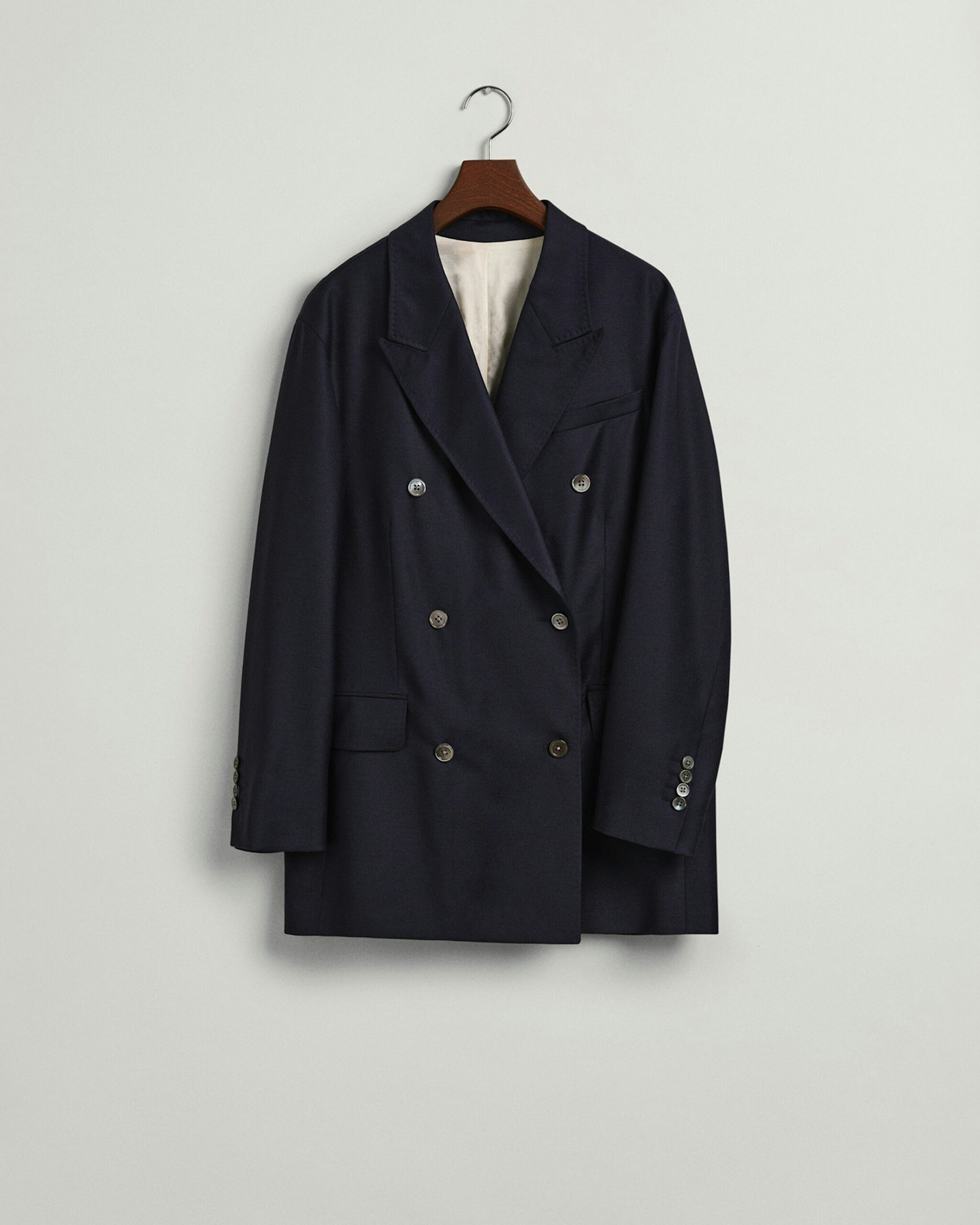 6 of 9
Oversized Club Blazer
Play up the preppy vibes by pairing this blazer with pleated mini skirts and oversized collars. You could also wear it with black trousers for smarter dress codes or even dress up your jeans. That's what we'd call versatile.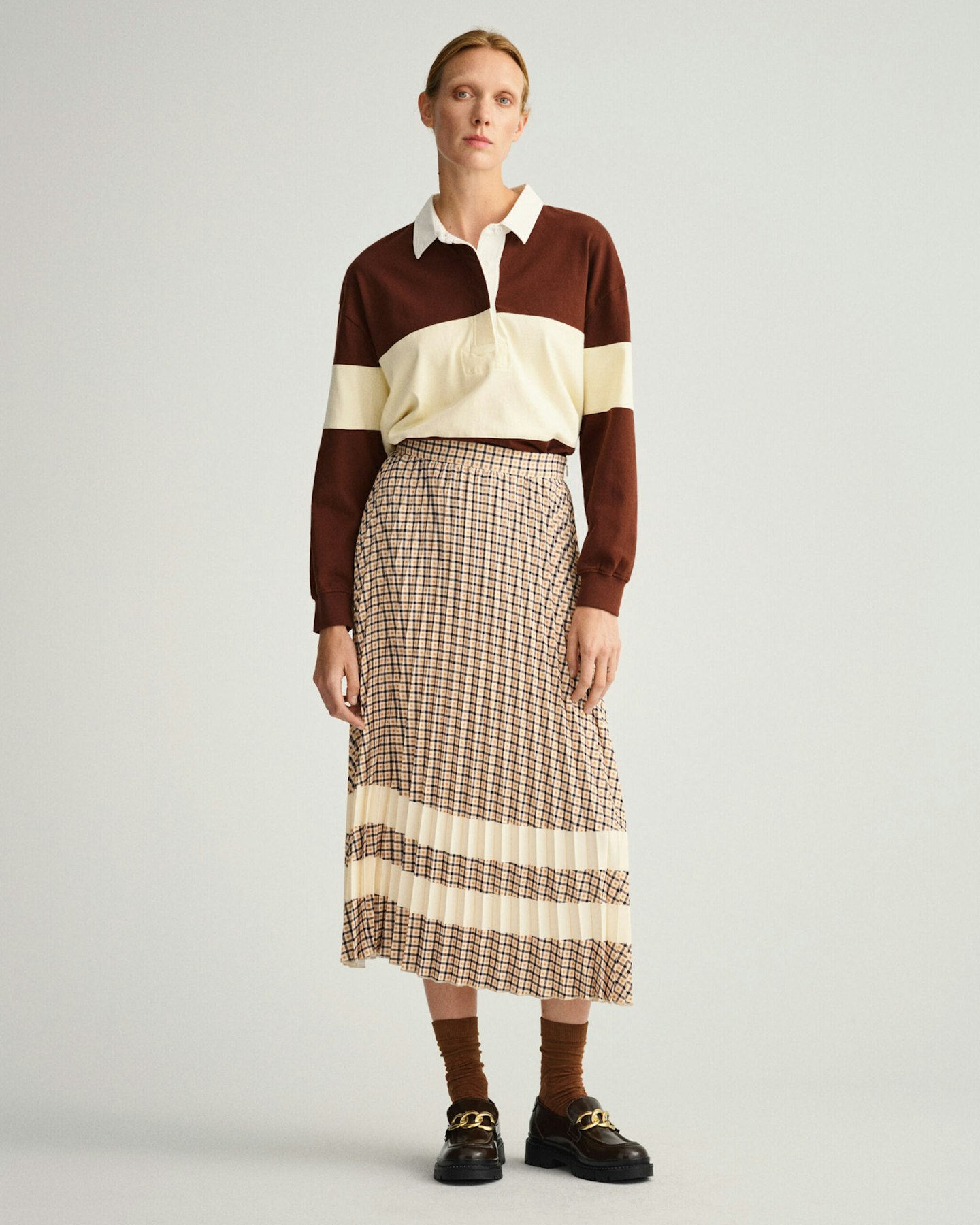 7 of 9
Check Pleated Skirt
This skirt will go with everything from crisp white shirts to slouchy tees – and it will look just as good during the warmer months, too.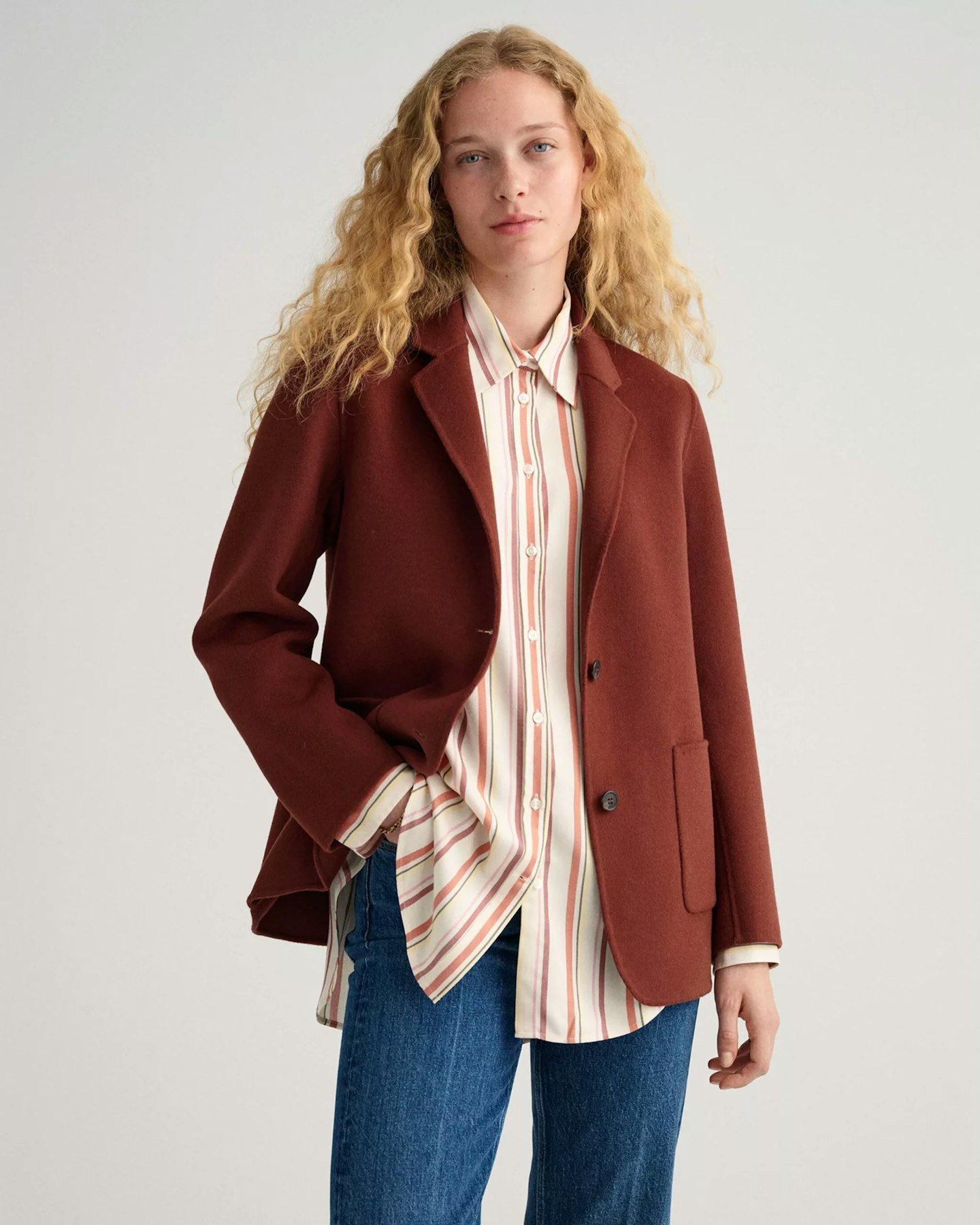 8 of 9
Handstitched Straight Blazer
This is the perfect everyday blazer that you can layer up now (over knits, under coats) but wear on its own as a jacket come spring.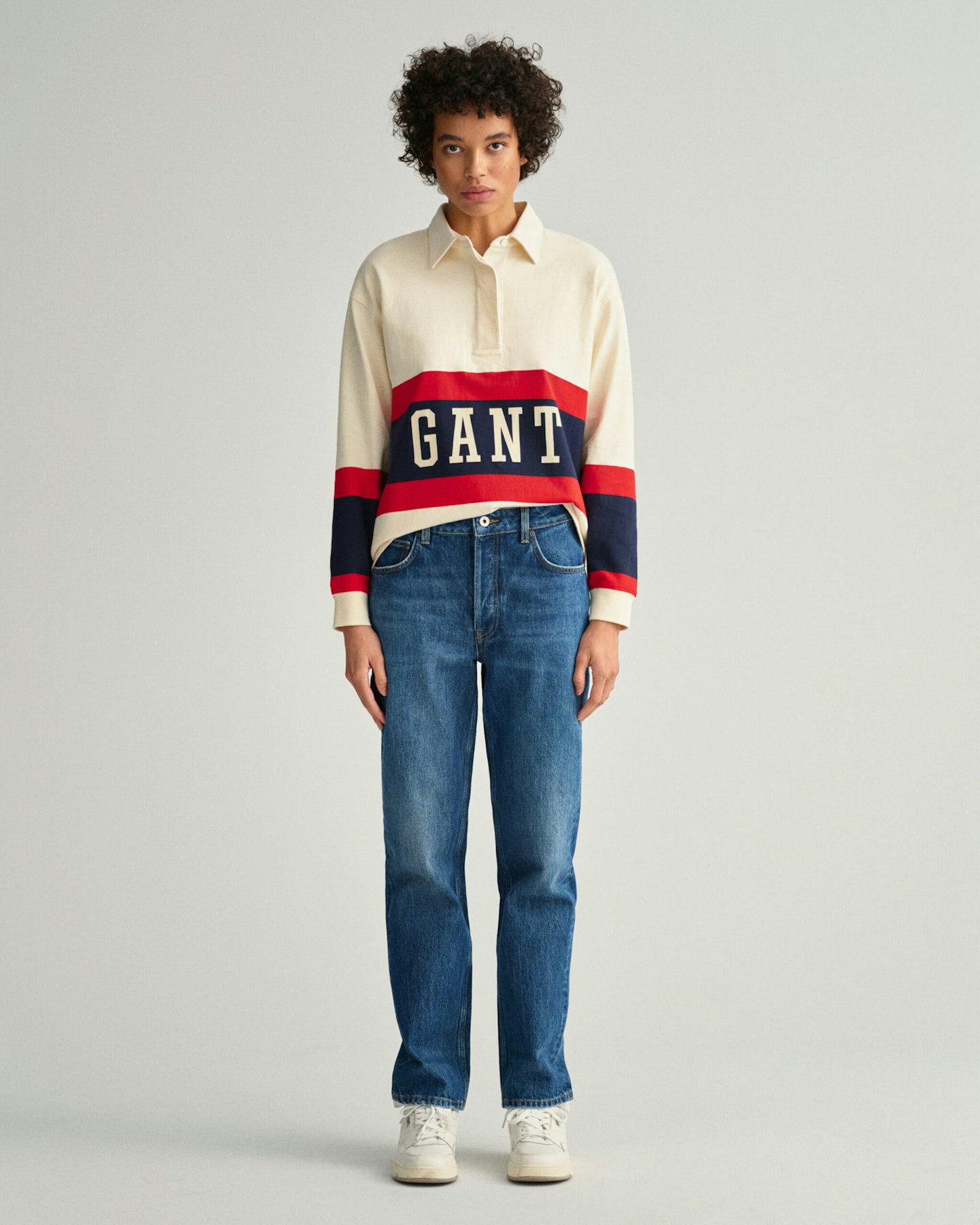 9 of 9
High-Waisted Straight Authentic Jeans
Your dream jeans do exist – and GANT can prove it. The shape gives vintage vibes while somehow feeling entirely fresh. It's a denim miracle.