Turns out, Victoria Beckham is a storyteller at heart. Today doesn't only mark the launch of her perfumes - all three encapsulate special memories of hers - but it was also the multi-hyphenate's third runway show in Paris. 'Last season storytelling was really important to us and we see the evolution of that with the release of my new fragrances and this collection,' she tells Grazia in a collection preview.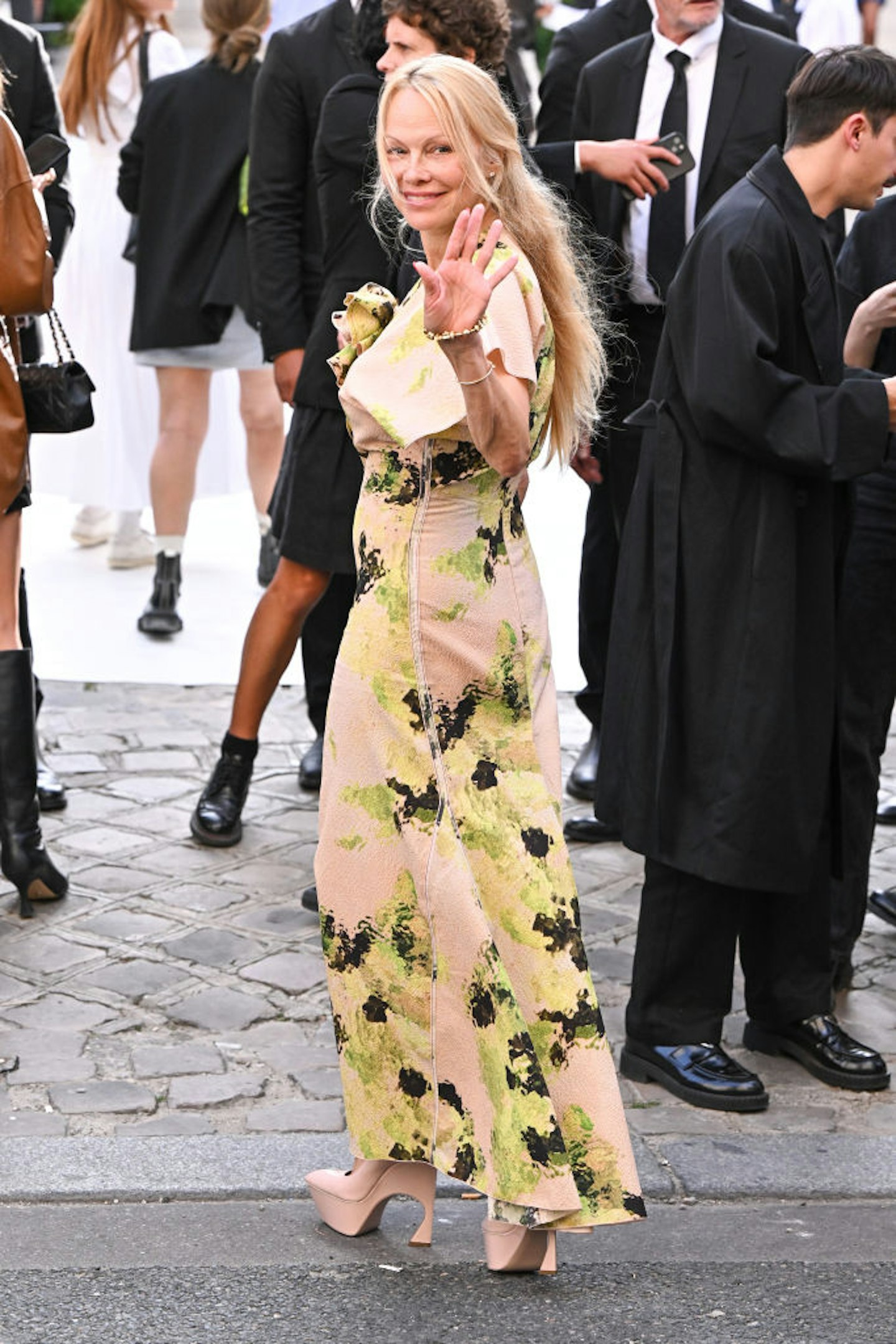 Unlike other brands who seem to swivel around in their design archives this season to spark inspiration for clothes that make the main feed, Beckham followed a more emotional methodology and returned to her mother's loft as the starting point for spring/summer 24. 'This is a very personal collection to me. My passion has aways been dance and I was looking at my life as a dancer before the Spice Girls and before what I'm doing now.'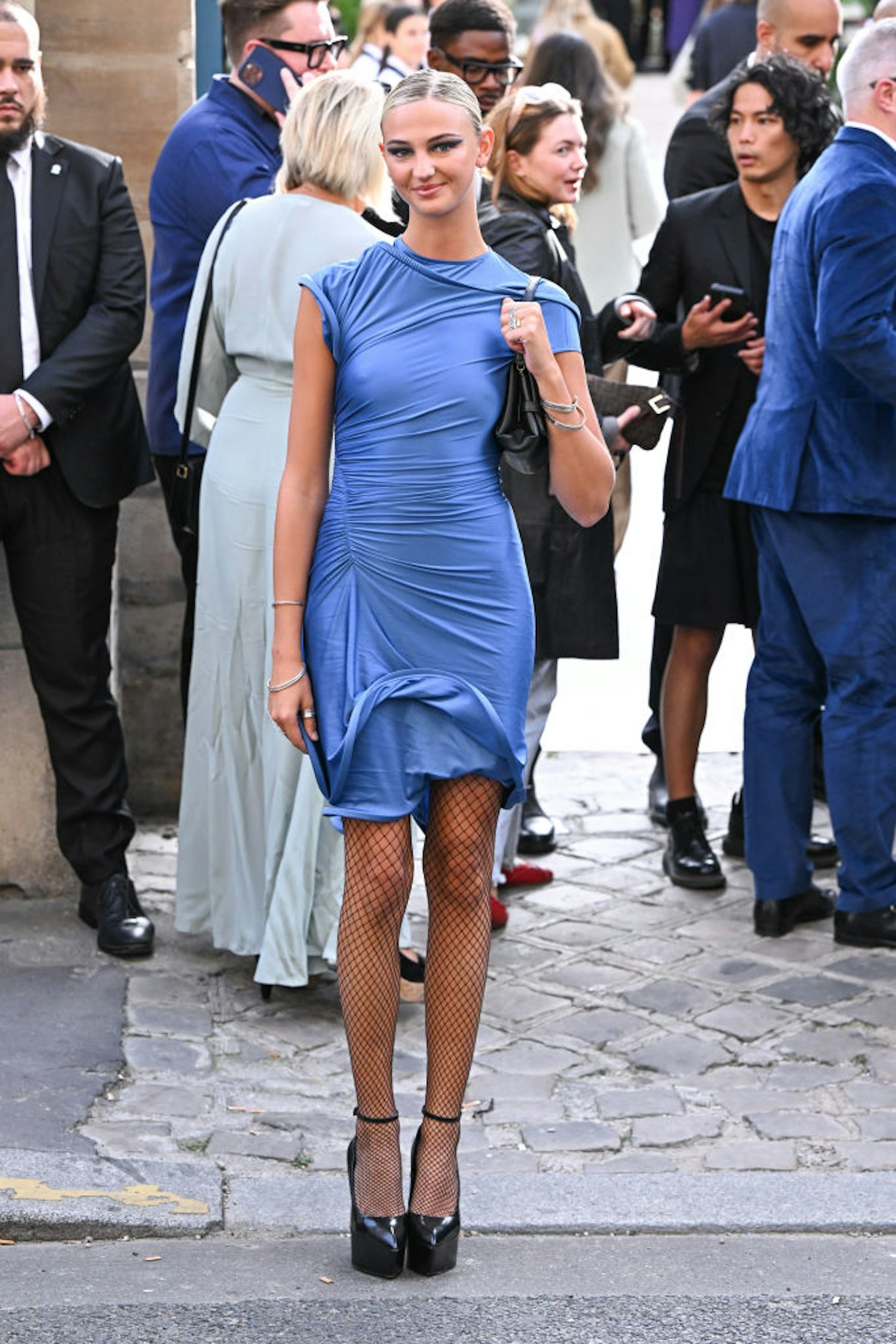 Her love for dance (she started when she was three years old) is what ultimately made her Posh Spice. But pop-icon status aside, the designer had a clear idea for the collection: taking a dancer's humble uniform and putting the VB spin on it. Leg warmers are here to elongate the legs, the I-just-threw-this-on T-Shirt turned into draped dresses and jersey was wired to 'create an illusion and freeze-frame the exaggeration of [a dancer's] posture.'  All achingly chic, of course. A painting by Degas served as the blueprint for the colour scheme, while sheer layers of tulle - inspired by her teenage tutus - invoke the idea of movement.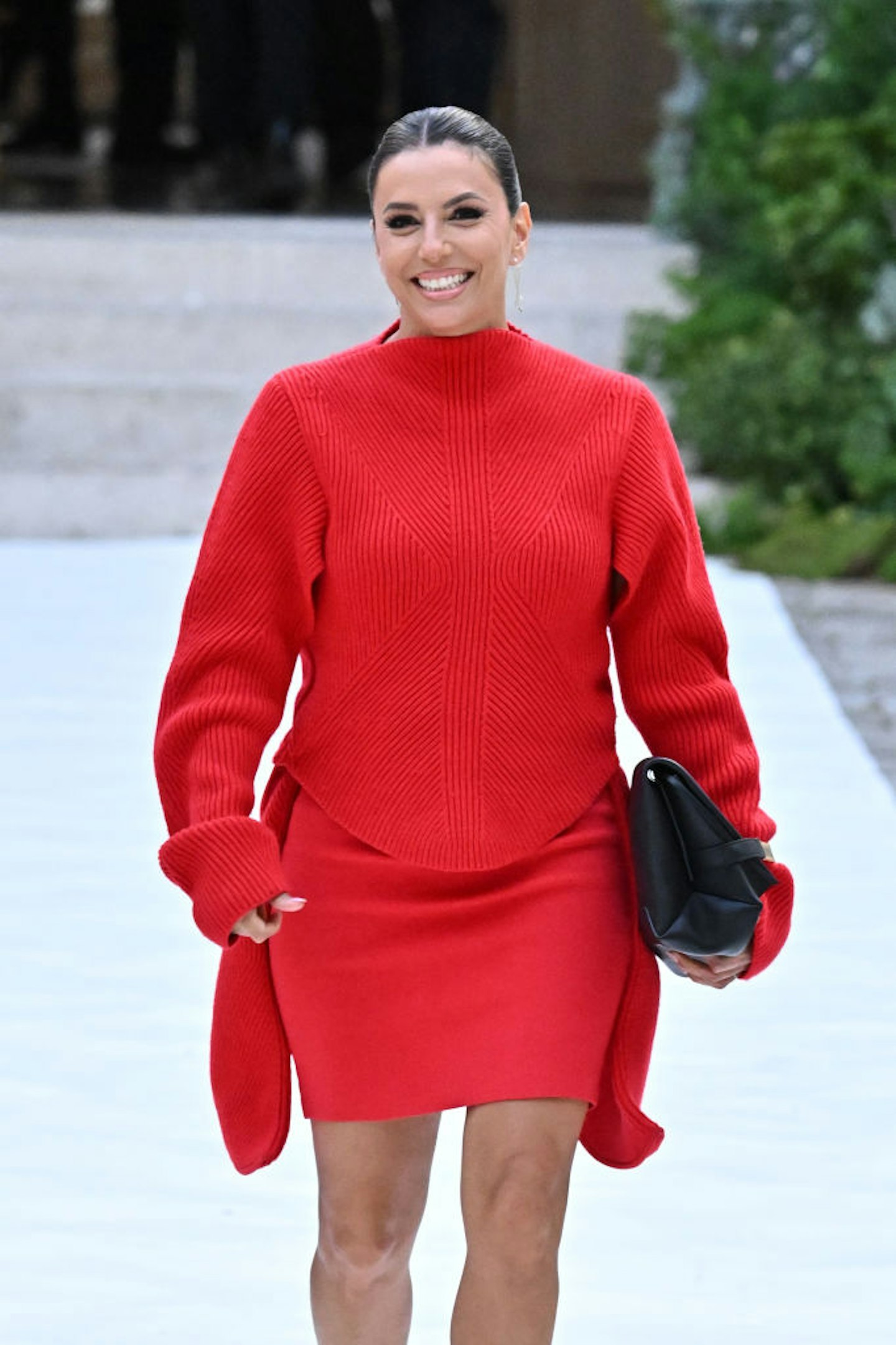 Guests including Kim Kardashian, Jenna Lyons and Eva Longoria were welcomed in Karl Lagerfeld's former south Paris estate - another expat who made it big in Paris. 'I'm very happy here,' she says, 'I've been really welcomed by the community here.' Three seasons down in the French capital, she continues to draw in a serious fashion and celebrity crowd so naturally she's become a mainstay of the schedule.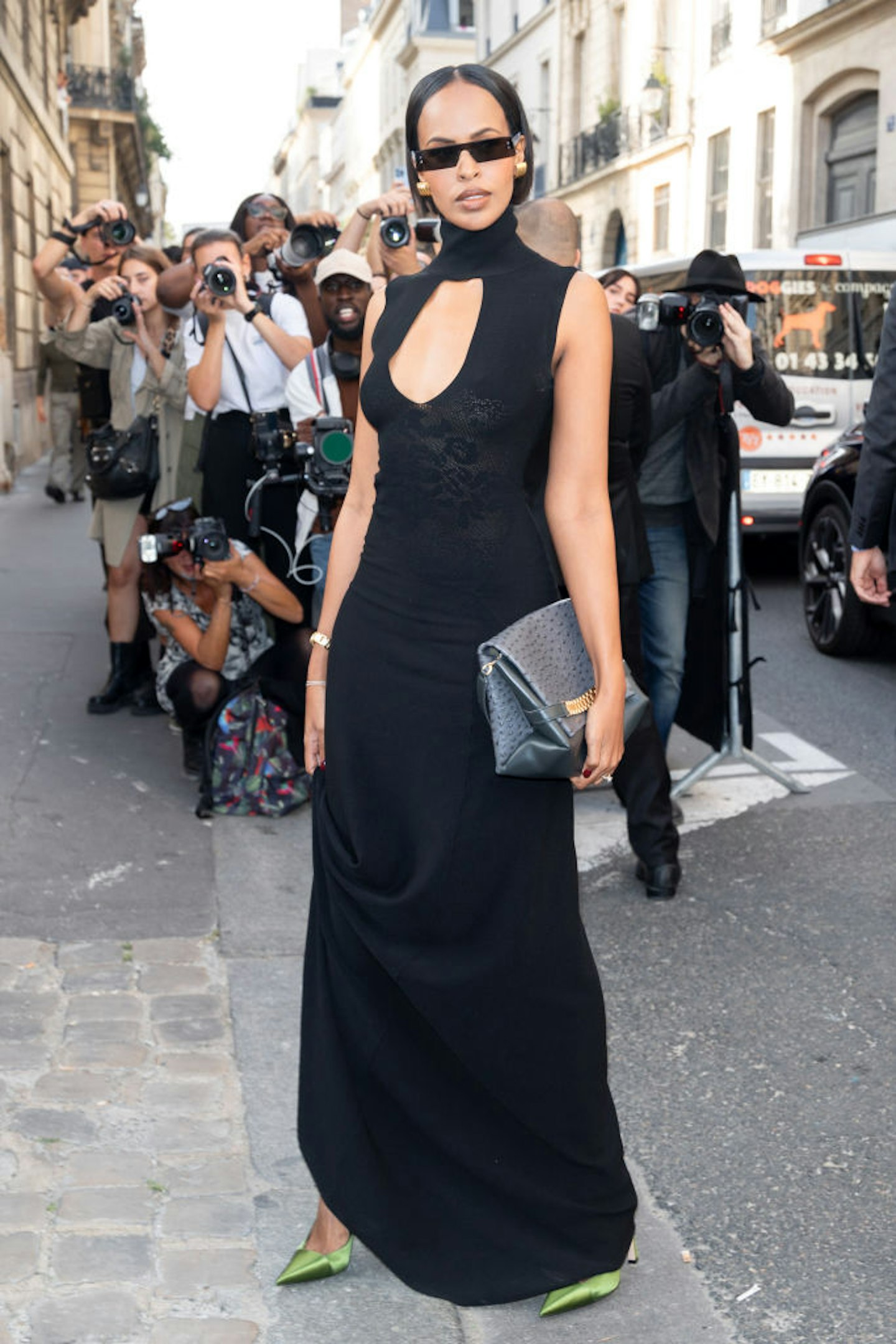 Weekends in the English countryside with husband and children - Harper was listening in to 'Mummy talking about the collection' - made its way into the design, too, by way of heritage checks, field jackets and scallop-edge dresses nodding to antique tablecloths.
The stiletto-devotee eschewed towering heels for chunky boots - more apt for the countryside anyways - and flat pointy mules. And the squishy chain pouches carried by the models are already a bestseller for the brand, she says.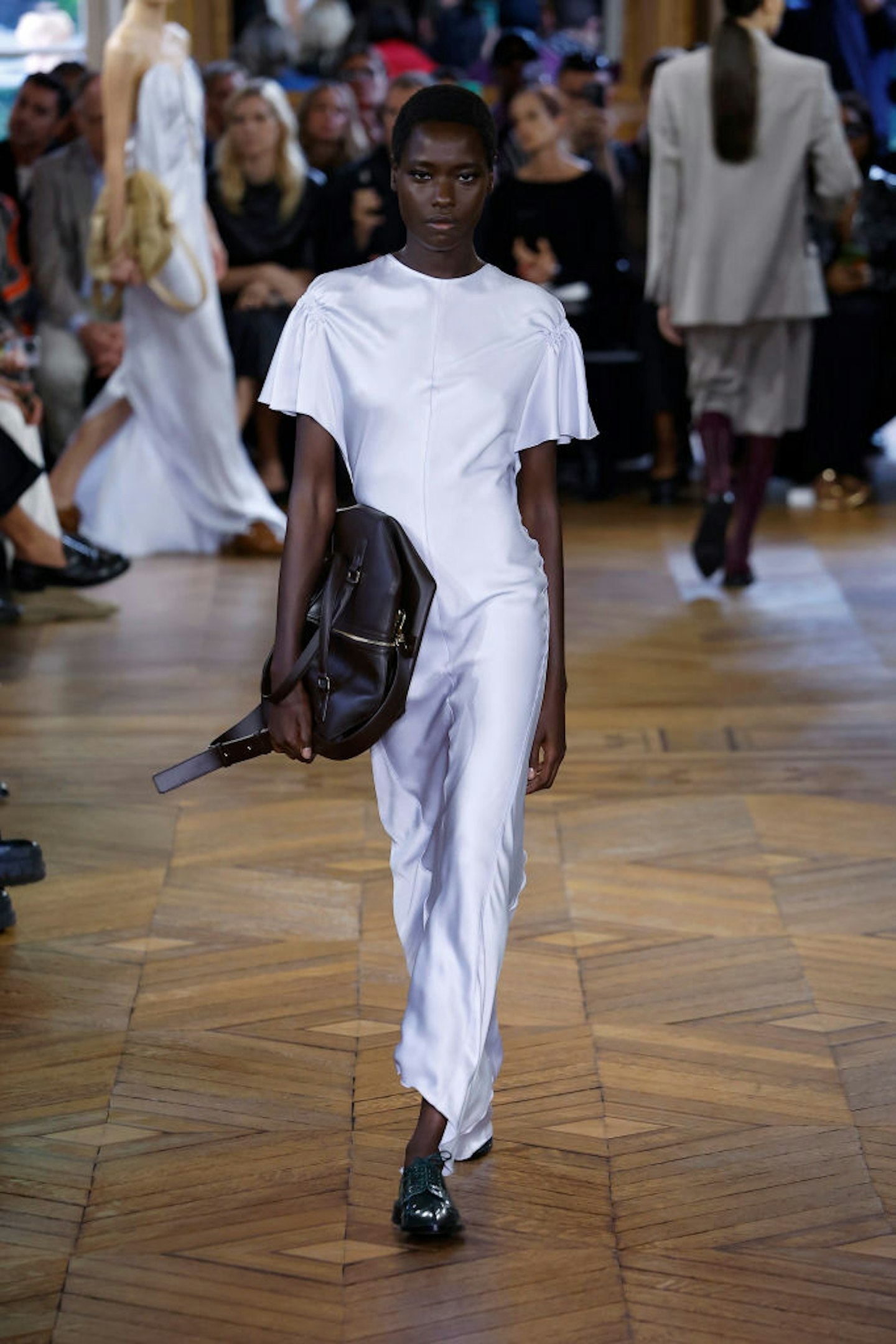 It transpires, her approach to running her business is nothing but genuine - and she doesn't do anything half-heartedly. Launching her own fragrance is not another celebrity marketing farce - it took her eight years to develop the perfect three scents. The same holds true for the construction of the garments, with a tailored jacket taking up to seven days to craft.
Safe to say, Posh Spice has got a few tricks up her sleeve, 'It's like riding a bike,' she laughs when asked about whether she can still dance pointe. 'When my mum pulled out the tutus she also pulled out my old pointe shoes and Harper was very impressed when she saw me doing footwork in the kitchen.'