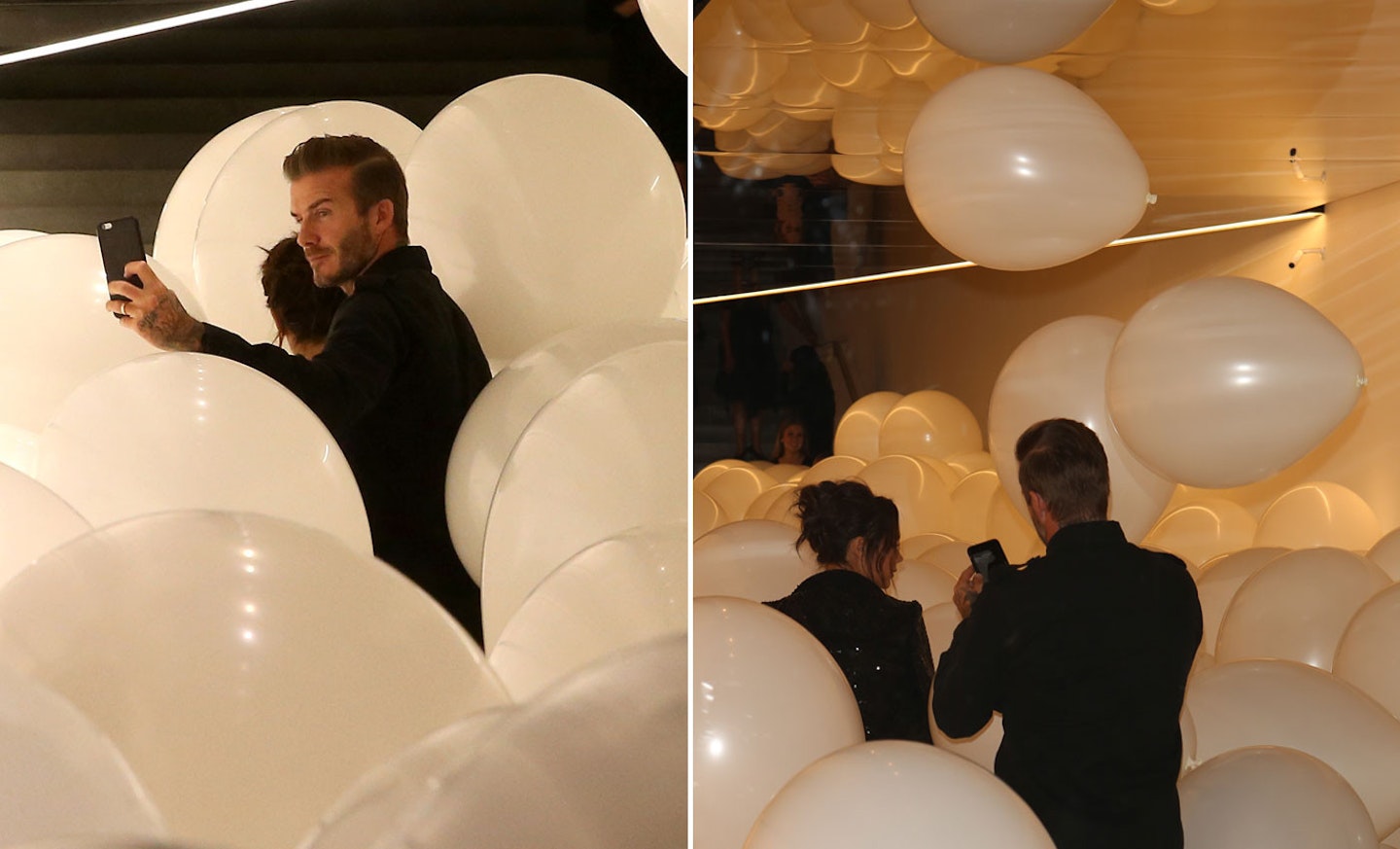 Last night Victoria Beckham threw a London Fashion Week closing party in her Dover Street store. VB marked the one year anniversary of her London boutique by hosting an intimate dinner party in her store.
Not one for party hats and streamers, Victoria filled the first floor with chic huge white balloons installed by artist Martin Creed. The balloons made for the perfect Instagram backdrop with Naomi Campbell, David and Brooklyn Beckham and Miroslava Duma all posing in VB's balloon pit. We got to see the work behind the Beckhams' Instagrams, as David took the pictures of VB which she shared on her page.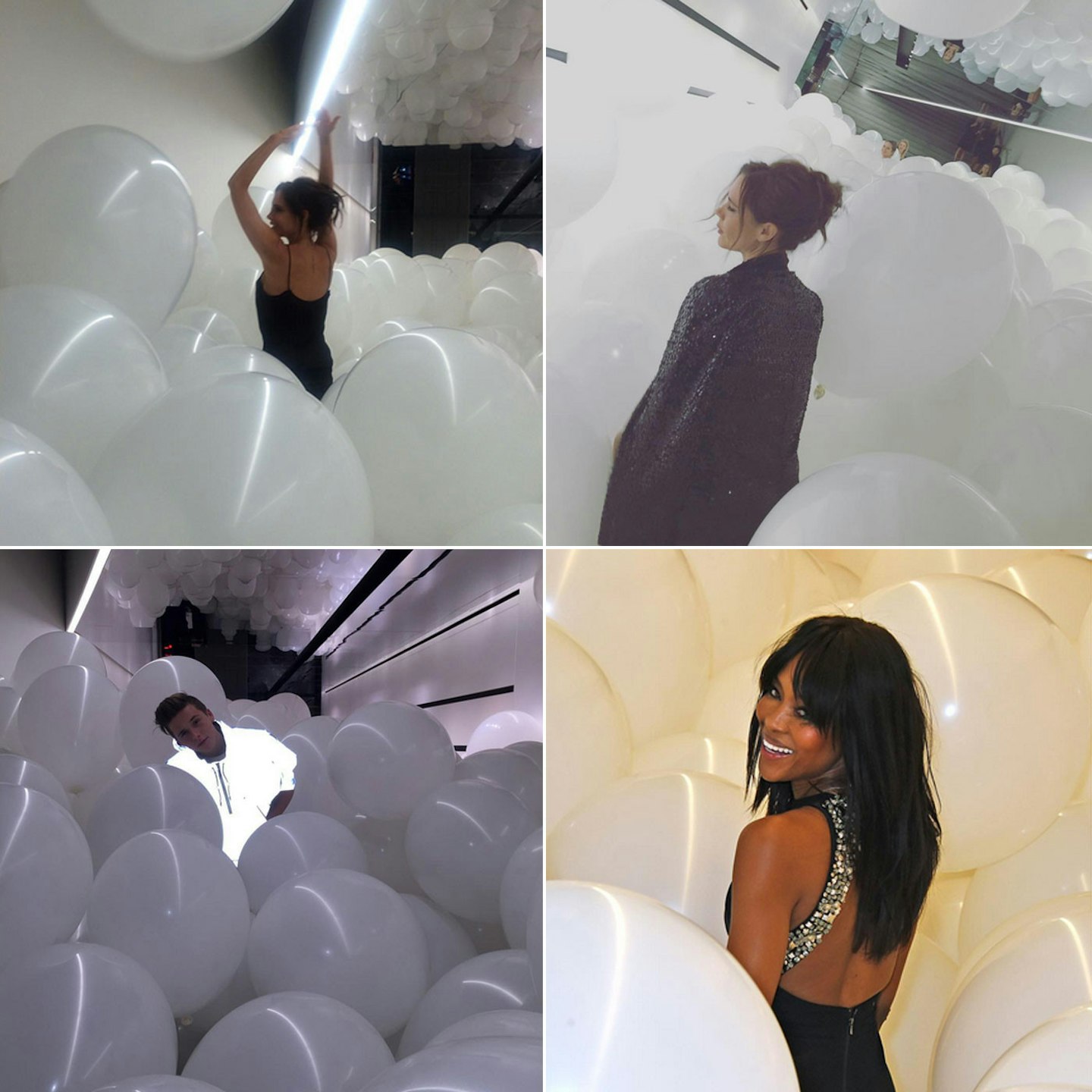 David wrote on Instagram: "Proud of what this young lady has done and achieved ... Exciting night at Dover Street @victoriabeckham@haigclub."
Victoria Beckham was celebrating the end of her fashion month duties and wanted to throw a big party to get everyone else into the spirit. Grazia was there to party with her, and there was loud beats throughout the dinner with a cocktail per course.