When it comes to London Fashion Week, Topshop always do more than a straight-forward live stream. This season they have taken their 'all are welcome' philosophy one step further, bringing the catwalk action to billboards across the country.
Six billboards in London, Leeds, Birmingham, Manchester, Liverpool and Glasgow will break down the trends emerging straight from the catwalk and then will show you how you can get the look using Topshop pieces. All billboards are conveniently located within a ten minute walk of Toppers.
Topshop has teamed up with Twitter, so they will use real-time data to identify trends straight from the catwalk. But that's not all, if you tweet @Topshop with the trend hashtag you will receive a curated collection of looks at more purse-friendly prices. Talk about next season now.
Plus there will be a screening area in the flagship Oxford Circus store where you can watch the Unique show live from the Tate Britain. There will be a vending machine where you can tweet to receive treats. And there's more, if you tweet a review of the Unique show there is a chance to win tickets to the SS16 show in September.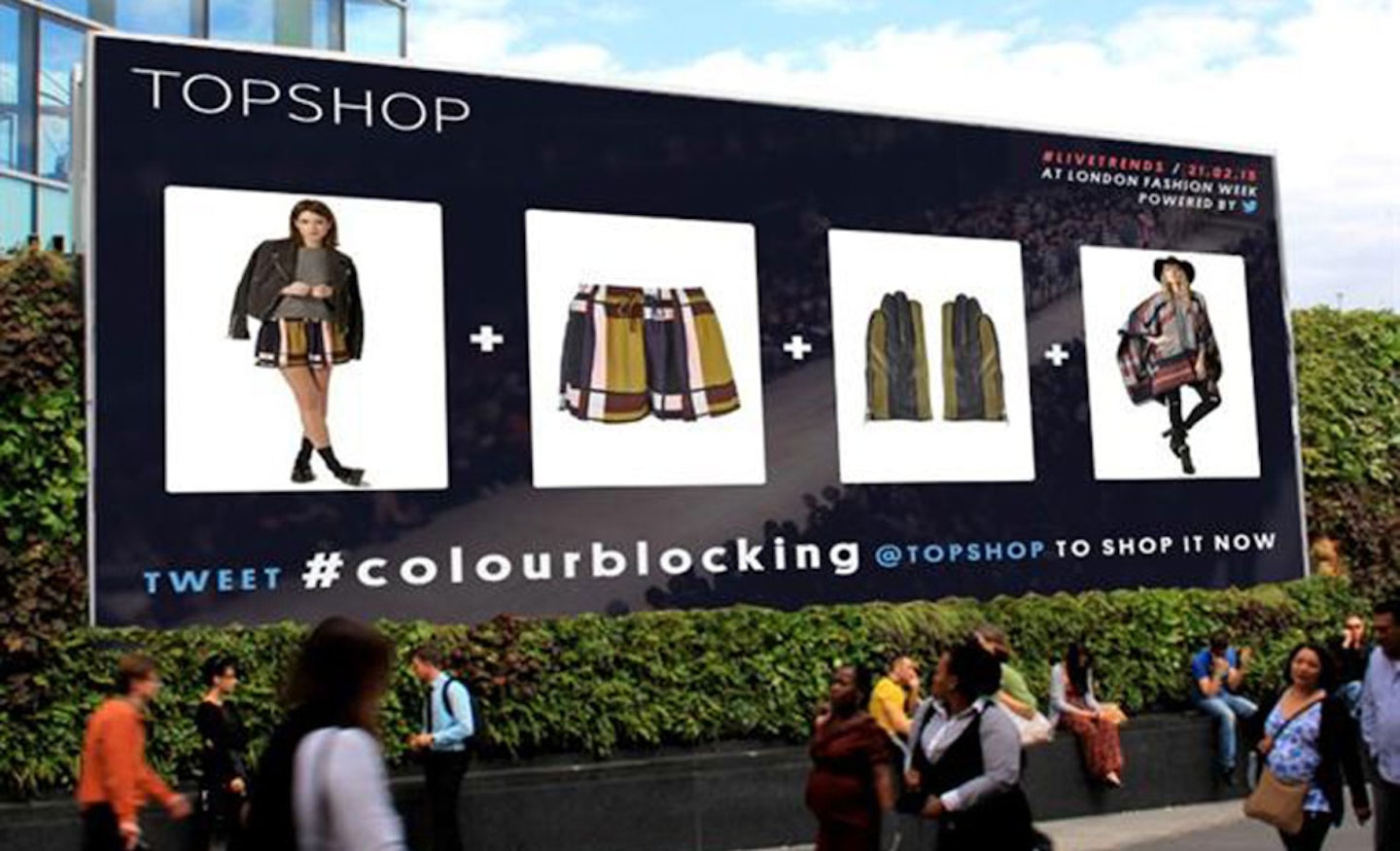 Sir Phillip Green said of their #LFW activity: "The UNIQUE show continues to innovate not only in terms of the collection, which gets stronger every season, but also clearly recognising that our customers want to feel a part of this exciting event. Whether we are giving them a look behind the scenes at the show or partnering with a global platform such as Twitter to allow them to shop the trends in real time, our aim is to create a truly inclusive experience."