It's that time of year again people, you need to be thinking about what piece of fancy you're going to put on your face to protect your eyes from the sun while immediately upping your cool factor. Yup, it's sunnies time. But we don't believe in spending a tonne of cash on sunglasses (unless you're one of those almost adult people who keep them in the case and polish them and all that) because you're quite likely to sit on them on the bus, or drop them in a paddling pool or a gutter at 6am in the morning because it's totally way too bright when you leave a club. So this week's nine pound club gives you nine of the best sunnies for under a tenner.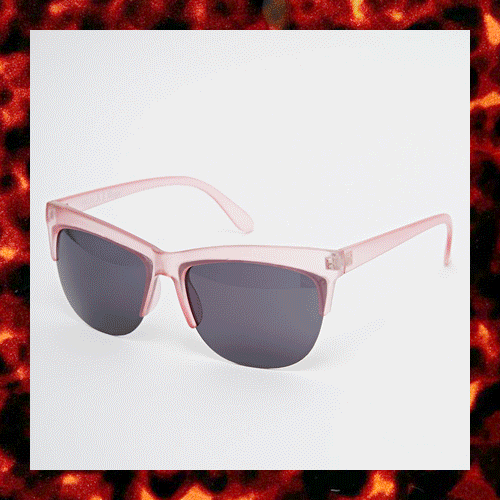 Pink sunglasses, £8, AJ Morgan, tortoise shell glasses, £8, Missguided.co.uk, clear sunglasses, £8, Boohoo.com, leopard sunglasses, £4, New Look, leopard sunglasses case, £6, aztec print sunglasses, £8, Claire's Accessories, hummingbird sunglasses, £8, Claire's Accessories, leopard print sunglasses, £2.99, H&M, swirl print case, £6, Topshop
Liked this? Then you might also be interested in...
Calling Bullshit On The Rule All Women's Trainers Have To Be Pink And Dunked In Glitter
We Tried On All The Best Spring Shirts At Forever 21 So You Don't Have To
Take Our Fun Fake Tan Quiz To Find The Ultimate Tanning Products For You
Follow Charlie on Twitter @Charliebyrne406
This article originally appeared on The Debrief.