God, I hate spring and summer.
I mean, I don't. Not really, I take that back. I don't hate flowers or Zap lollies or gambolling newborn lambs. I'm not a monster. I can see the appeal of cloudless skies and long, balmy evenings. It might be nice to sleep without the electric blanket whacked up to 'Setting six: rotisserie chicken,' I get that. And there are at least two weeks of every year (the ones we're right in the middle of, actually) where I fully love the spring along with the rest of you; I delight in being able to walk down the street without wincing through an Arctic gale. I get my ankles out. I think about taking a table on the pavement. Hell, I might even gambol.
But even as we speak, with the first hopeful sunbeams in the air and everyone running around thinking 'shit, must book tickets for a rooftop cinema earlier this year GO GO GO,' the panic is creeping in. It starts small, like the vague unease of having probably but not definitely turned your straighteners off. Then it builds – a little twinge, every few hours. I become Bert in Mary Poppins, sensing the wind change.
You might feel like you're only just starting to thaw out; I'm already melting inside. From then on, any given morning, April to September, you will find me standing in my pants surrounded by crumpled bits of cotton and jersey. Panicking.
Because spring and summer mean sweating. They mean awkward strapless bras that will cut my sides to ribbons. They mean chafing, wearing weird cut-off hold-ups under skirts to protect my poor thighs, or squatting in public loos to covertly reapply talcum powder. They mean blisters, and flaps of grubby plaster fluttering in the breeze. They mean always looking a bit like I've tumbled out of a hay loft. I won't. I refuse. You can't make me.
Naturally I'd love to be a person who can pull on a backless shortie playsuit and feel like queen babe of the universe from dawn to dusk, but this isn't so much about body confidence as it is about body comfort. It's the difference between clothes that hug you, reassuringly, and clothes that ride up, slip down and need to be tugged back into place every 30 seconds. They're not loyal clothes, spring and summer clothes. They're fickle bastards; you could look down any moment to find they've bust a seam, unravelled at both ends or been whisked off by a passing frisbee.
And so, the panic. The confused layering, and trying to sit in such a way that your arse smoothes the creases out of your culottes. The hanging out the window trying to work out if 15 degrees is coat weather or jacket weather or no-jacket-at-all weather, because hold on, that man is wearing literally just a vest while that lady is trussed up in a quilted anorak and bobble hat. It's tiring – and this bit is the worst of all. At least you know where you are in high summer (lying in a dark room ordering peanut butter Magnums online); in spring, getting dressed is like playing a game with a four-year-old who keeps changing the rules on a whim. Tights? You lose! Bare legs? You still lose.
Thankfully though, not everything on the style agenda this season gives me The Fear. Easing the transition and soothing my pants-panic, slightly, are…
Cold-shoulder tops
Thank the fashion gods (specifically Giambattista Valli, Prabal Gurung and Preen) that these are still in. Vital ventilation + a nod to what's happening outside the window, but with 80% of the feeling you're wearing a real top. You can even get shoulderless jumpers. Praise be.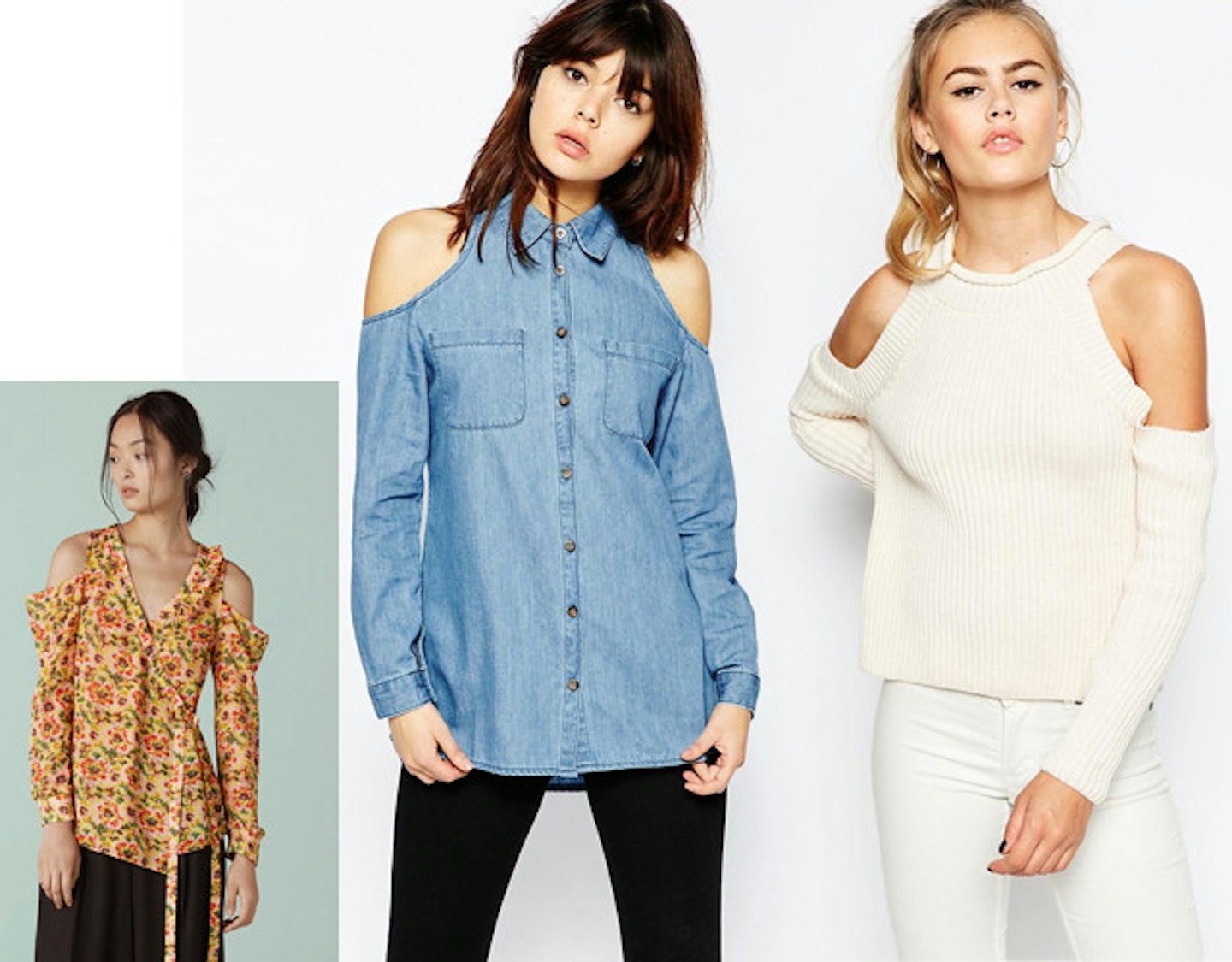 Knit rib cold shoulder jumperfrom ASOS, £19.99
Denim cold shoulder shirt from ASOS, £32
Floral cold shoulder blouse from Finery, £49
Mules
Whether you can see the charms of the backless loafer yet or are still looking at them with a furrowed-brow wondering when your Great Auntie Pearl became a style icon is irrelevant – the point is, here is a shoe that can't rub all the skin off your heels! They're a way to go backless while still keeping your bra on.
It's ok, you'll find them less ugly by June.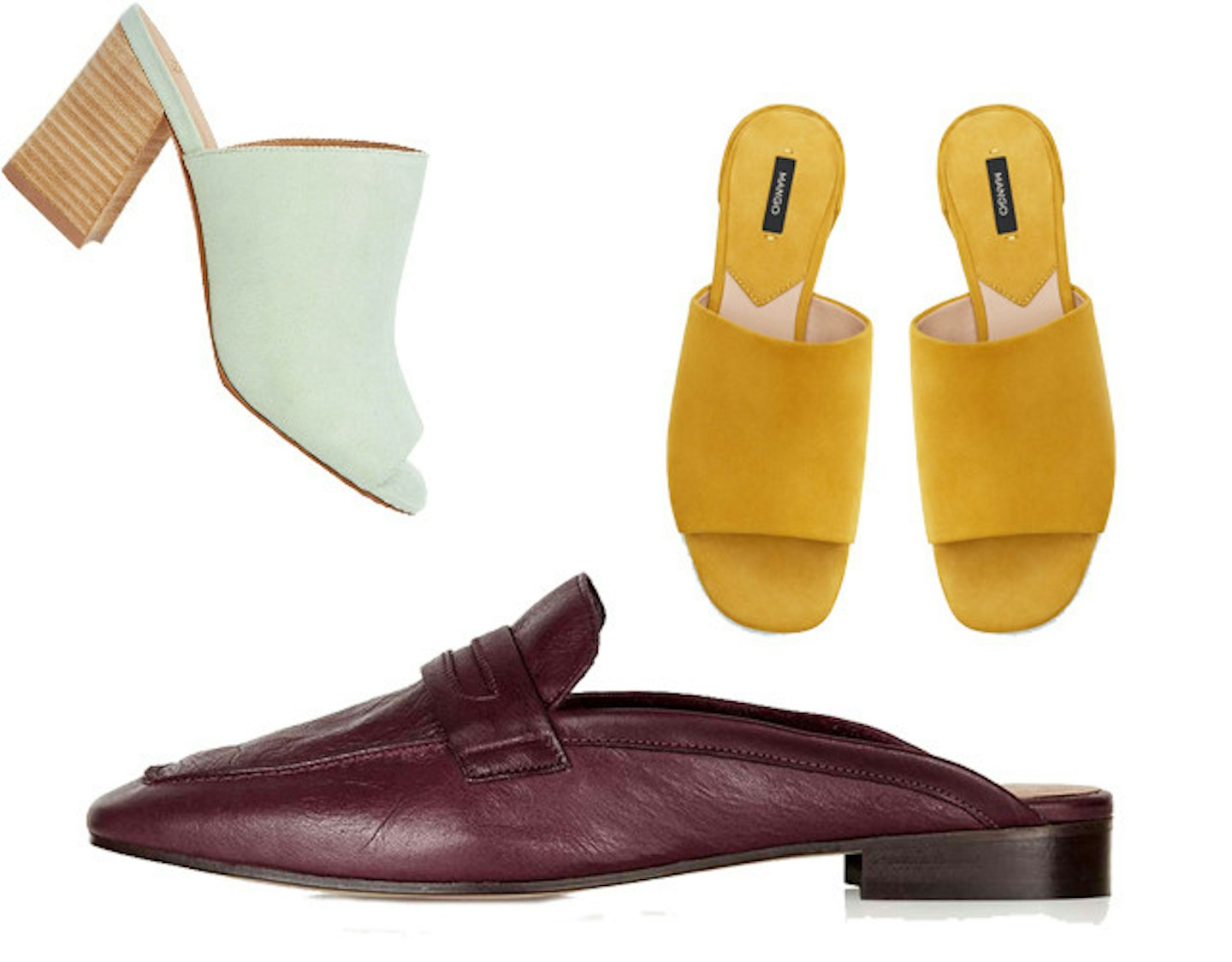 Mint mule sandals from ASOS, £32
Burgundy leather mule loafer from Topshop, £59
Yellow leather mule sandal from Mango, £39.99
Varsity jackets
These are a brilliant cheat because they look fresh and springlike while still providing all the cosiness of a coat. In those lowest moments of spring style confusion, the ones where the voice of your mum/Lorraine Kelly creeps in and whispers '...maybe you should take a cardigan,' shut up that voice by muffling it with 10lbs of tasty faux-sportswear.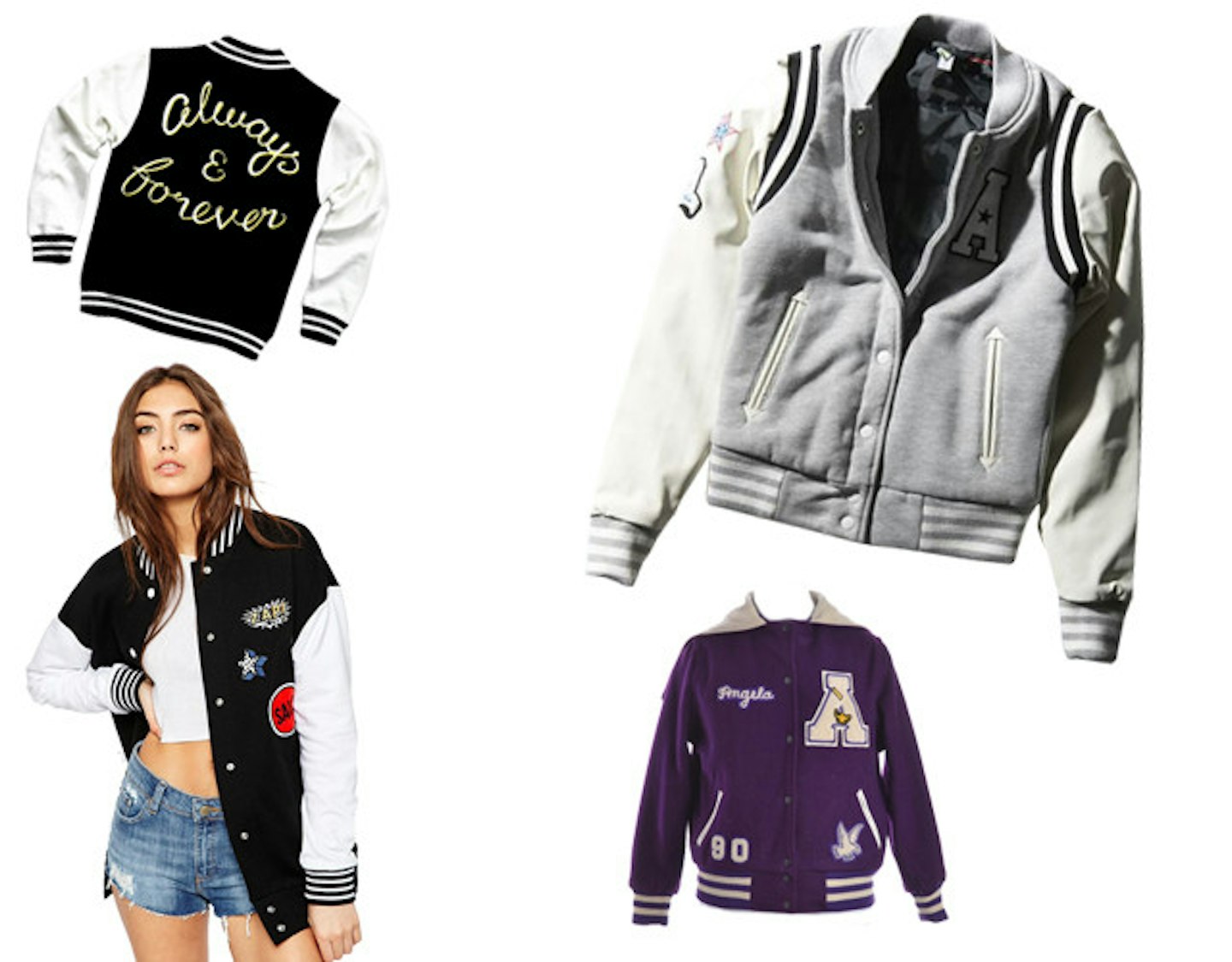 Purple hooded team jacket from Beyond Retro, £22.50 (sale)
Grey baseball jacket from Adidas, £38 (sale)
Monochrome slogan varsity jacket from ASOS Marketplace, £50
Monochrome bomber jacket with badges from ASOS, £30
Dungarees
If you're in the 15% of the millennial population who have so far managed to resist the lure of the dunga, consider this: they are an extra layer of fabric between you and the world, for those days when you'd just rather not. And you can wear all of last year's 'mistake' tops underneath, to get your money's worth.
Dr Denim relaxed dungaree from ASOS, £65
Cropped fabric jumpsuit from Mango, £49.99
Flared denim dungarees from ZARA, £39.99
Everything embroidered
Because this way, your outfit can shout 'vibrant spring meadow!' while being, quite cunningly, just a sweatshirt and jeans. They'll never twig.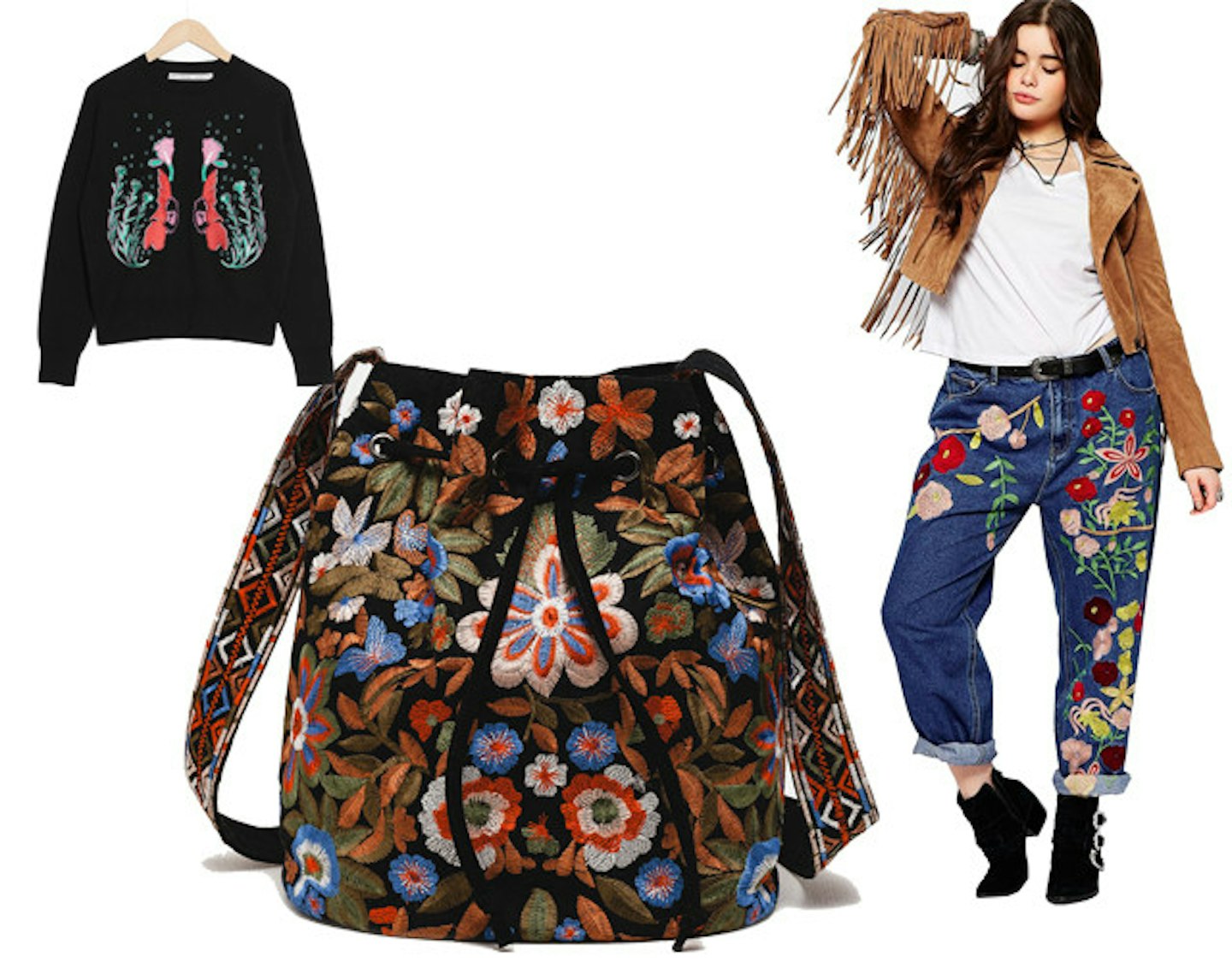 Embroidered bucket bag from ZARA, £29.99
Embroidered sweatshirt from Stories, £69
Embroidered girlfriend jean from ASOS, £39
Like this? The you might also be interested in:
Follow Lauren on Twitter @laurenbravo
This article originally appeared on The Debrief.