Perching on a sofa in a Claridge's suite just hours before The Wolf Of Wall Street London premiere (way back in 2014), Margot Robbie is every bit as striking and likeable in the flesh as she is on screen.
Unlike her character Naomi Lapaglia (Leonardo DiCaprio's no-nonsense wife in the film) who loves gaudy outfits, bling and an abundance of hairspray and make-up, the then-23-year-old Australian actress opted for a black Calvin Klein dress, a simple up do and chunky gold jewellery, giving us all a lesson in laid-back chic.
The former Neighbours actress told us about what it was like meeting Leo for the first time, filming the naked scenes (there are a few) and all about her iconic looks in The Wolf of Wall Street…
What was it like working with Leonardo DiCaprio?
MR: He's an incredible actor, everyone knows that, but he's also a really awesome down to earth person so it was a really lovely experience. I was very fortunate.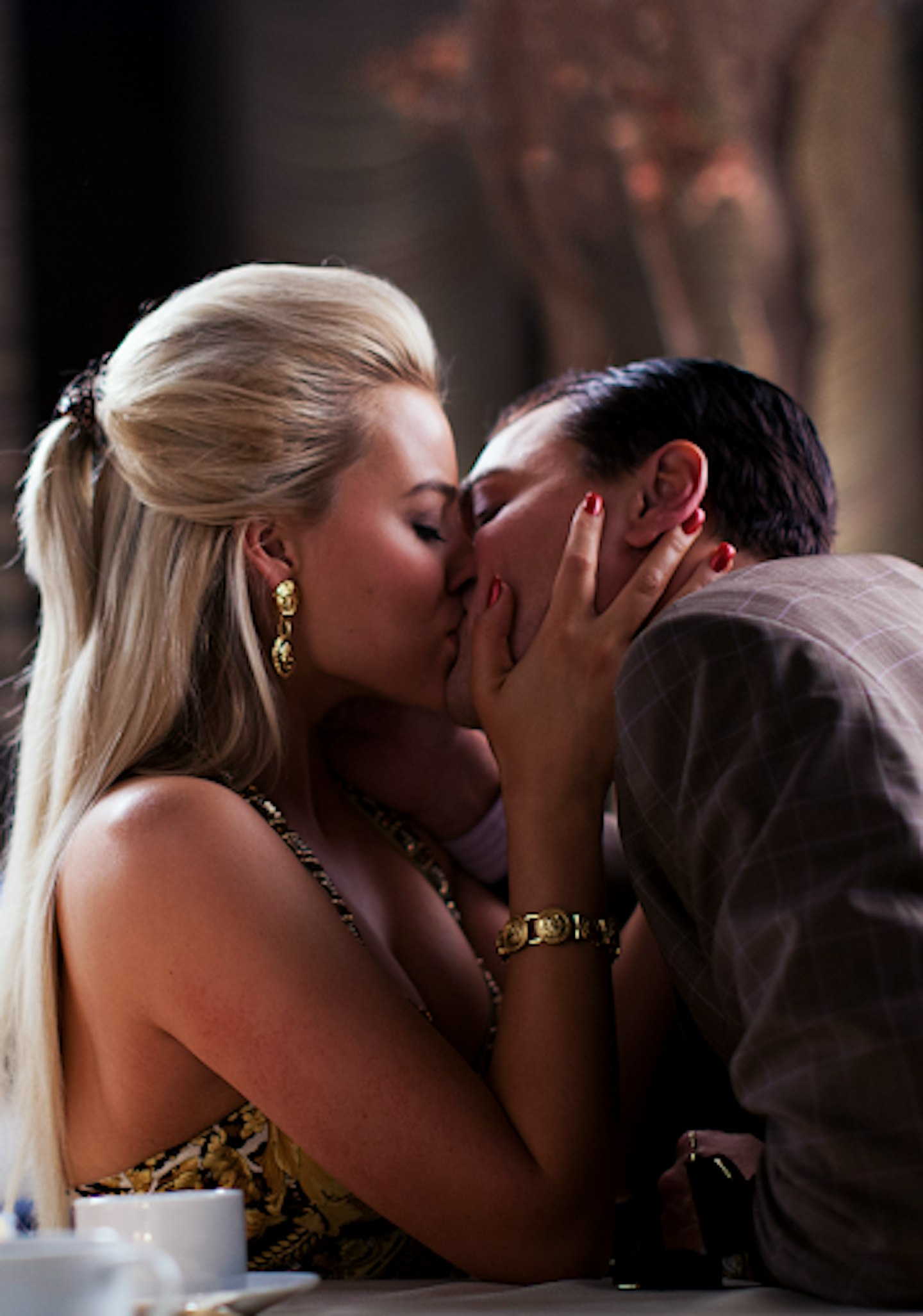 What was your first meeting like?
MR: It was at an audition. I was more nervous about my audition so I didn't have time to worry about, 'Oh I'm about to meet Leo and Marty [Martin Scorsese]'. It was all so last minute that I didn't have time to be nervous about the whole process. That was probably a good thing in hindsight.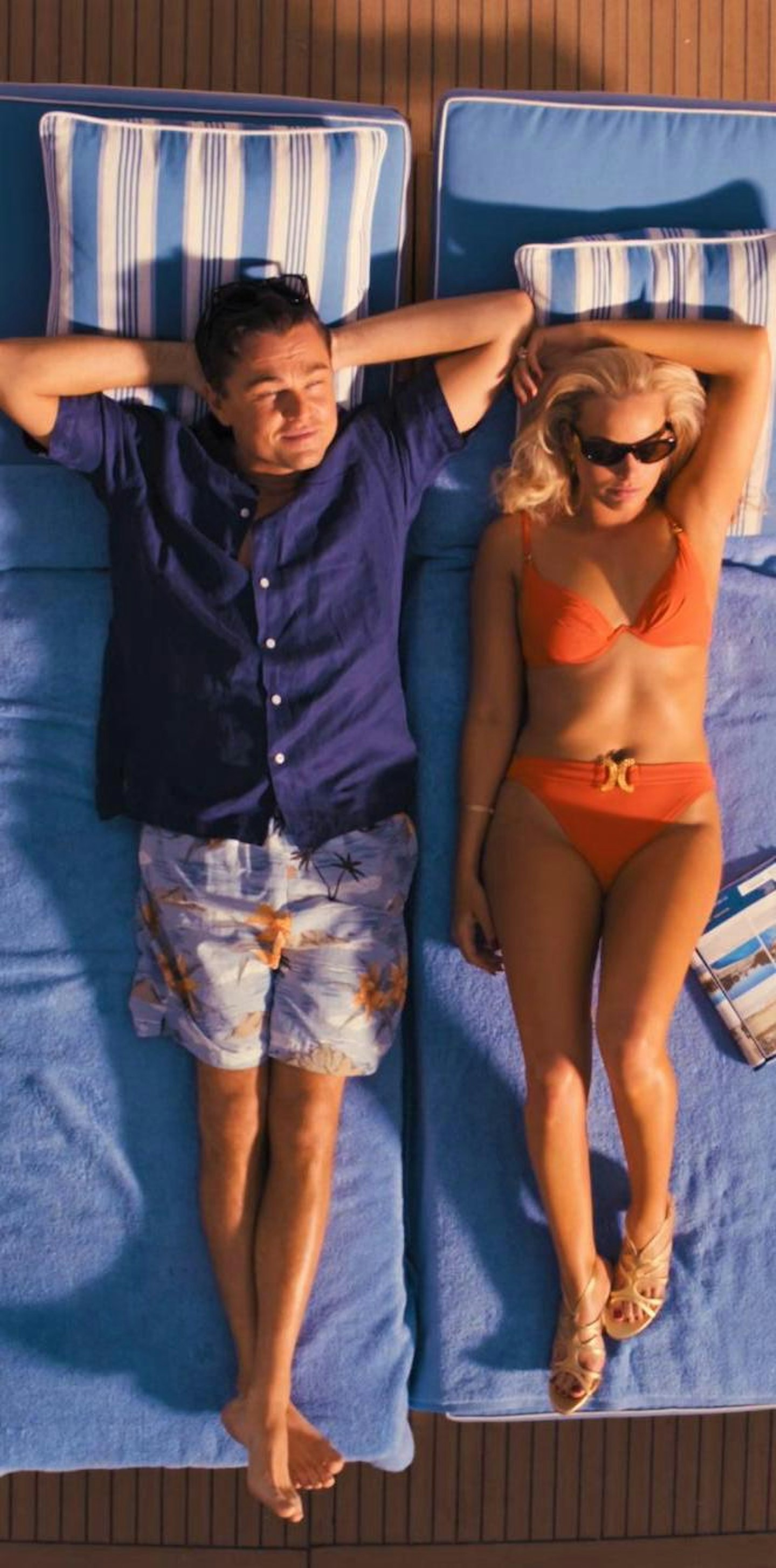 It's set in the '80s and '90s. What were your Wolf of Wall Street clothes like?
MR: They're very fun. It's not my style or anything I ever intend on wearing but for the sake of the character and creating her they really helped. We had a brilliant costume designer who was very specific about using the original brands. She looked at the pictures of Nadine (the real-life Naomi) back in the day and sourced those brands from the specific year the scenes were filmed in. That's how accurate it was. It was really awesome trying them all on and we used to do hours of fittings. It was so cool seeing vintage Chanel, Versace, Armani...
What was your favourite outfit?
MR: You don't see it for very long but when I walk in on the gay orgy scene I am wearing what you would call a Versace Wonder Woman outfit. It was head to toe Versace and I looked like Michael Jackson. I've got these Versace knee high boots on with gold buckles, tight black high-waisted trousers and a marching band style black jacket. It was so blinged out with the gold but it was just brilliant.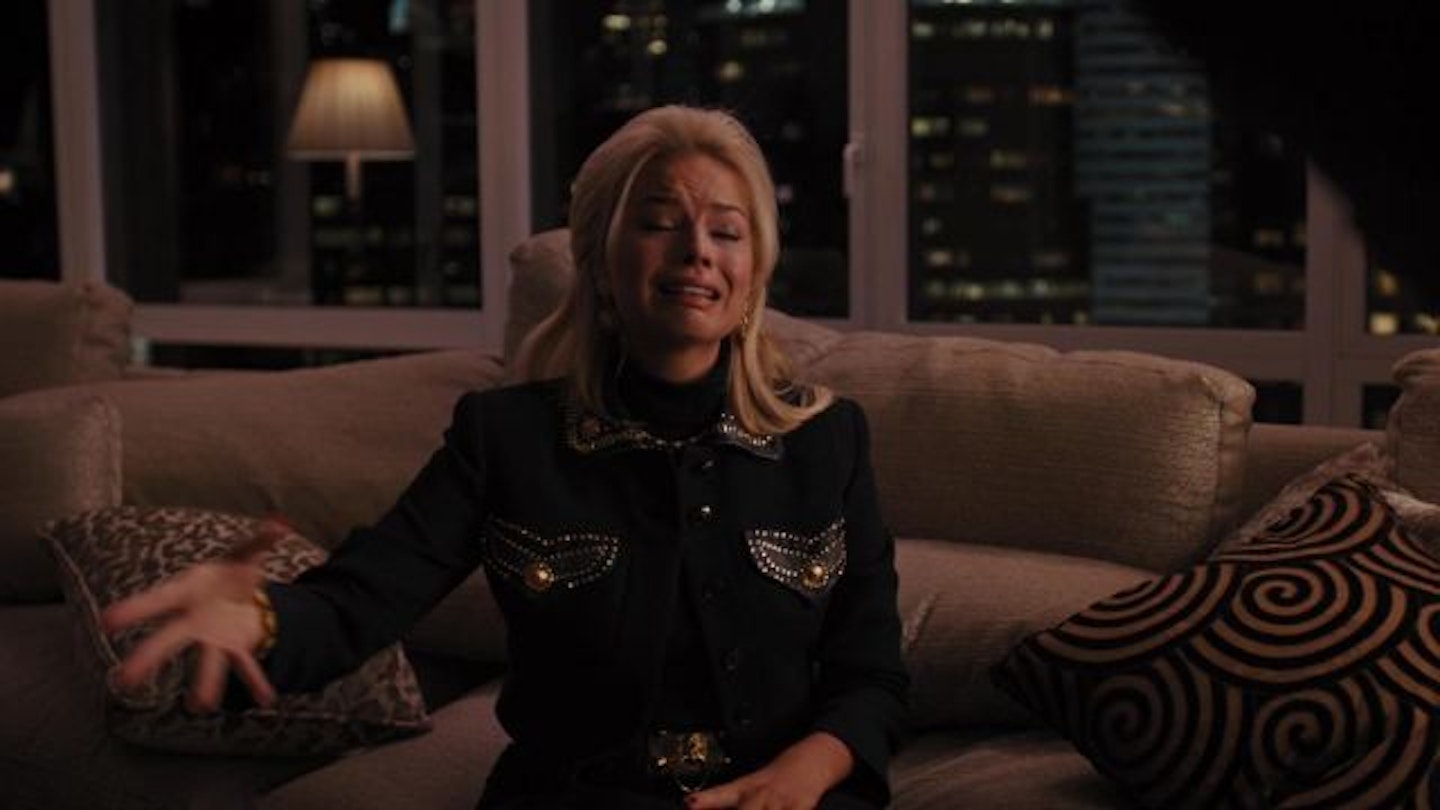 Was there anything you didn't like?
MR: I had to wear really long acrylic nails for the entire six month shoot. It was a key element to my character. They were integral to her. It was incredibly inconvenient for my personal life. I don't know how other women manage. The most mundane tasks were suddenly monumental tasks - unbuttoning buttons, texting, tying shoe laces, getting lids off things… I couldn't believe how much it affected my life, it was so difficult. I had a ritual every Sunday where Gina the manicurist would come to my house with Anna who did the cast's spray tans. My friends and I would watch the football in the day and then have a super girly second half of the evening when we'd have nails and spray tans. Then I'd walk around my house like a mannequin with wet nails and tan and feel disgusting. It was ridiculous. It was a relief to get them off.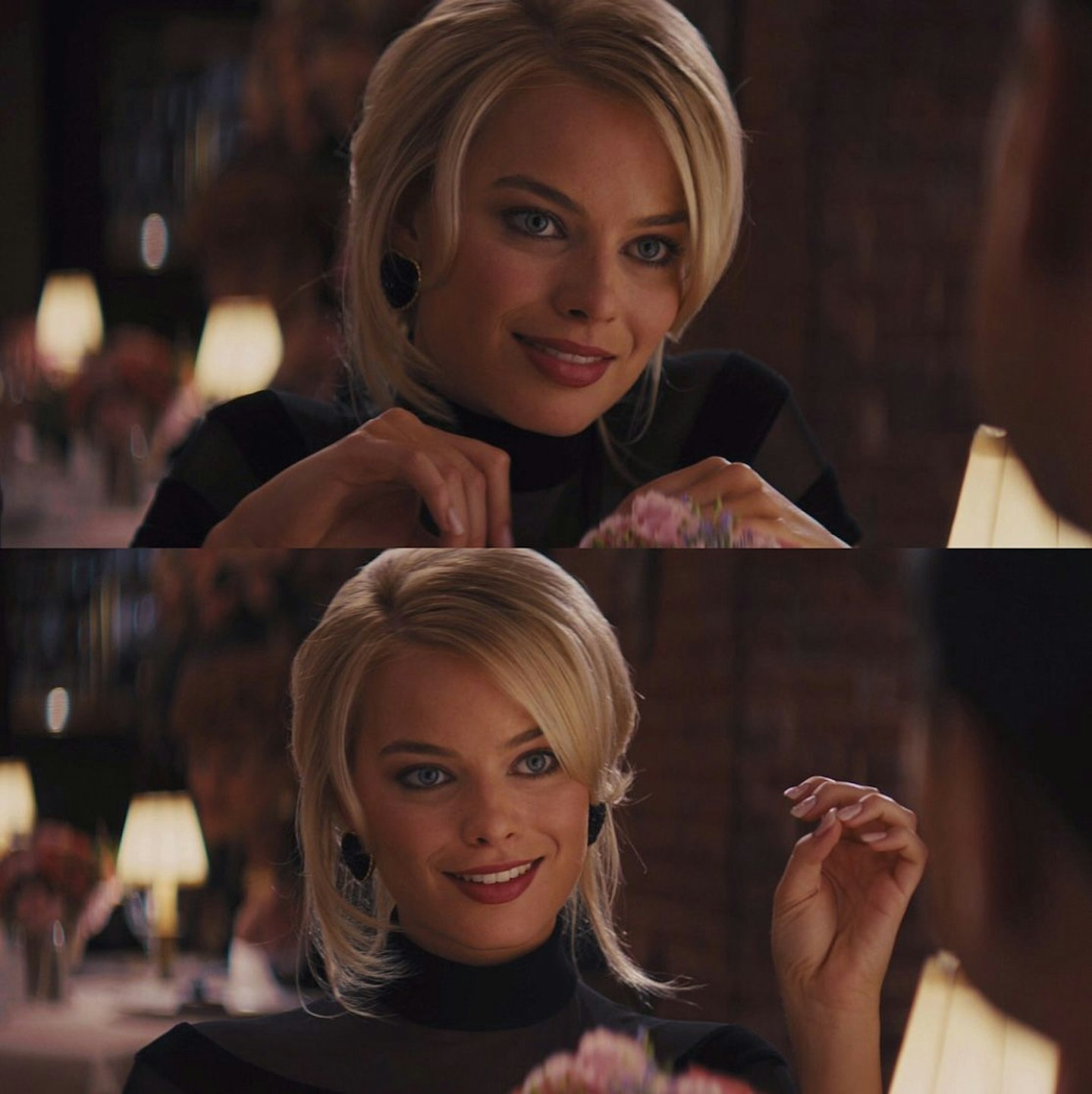 Was there anything else you weren't a fan of?
MR: I personally wouldn't wear my hair or make up anything like she did but that's why I loved it. Anytime I thought 'oh my God that looks horrible' I'd say 'do it'. If I was revolted by it then that was perfect because it made her as far removed from my own personal style as possible so I felt less like myself and more my character which makes the acting process easier. I don't like wearing lipstick, or heaps of eye shadow, and they were staples for the character.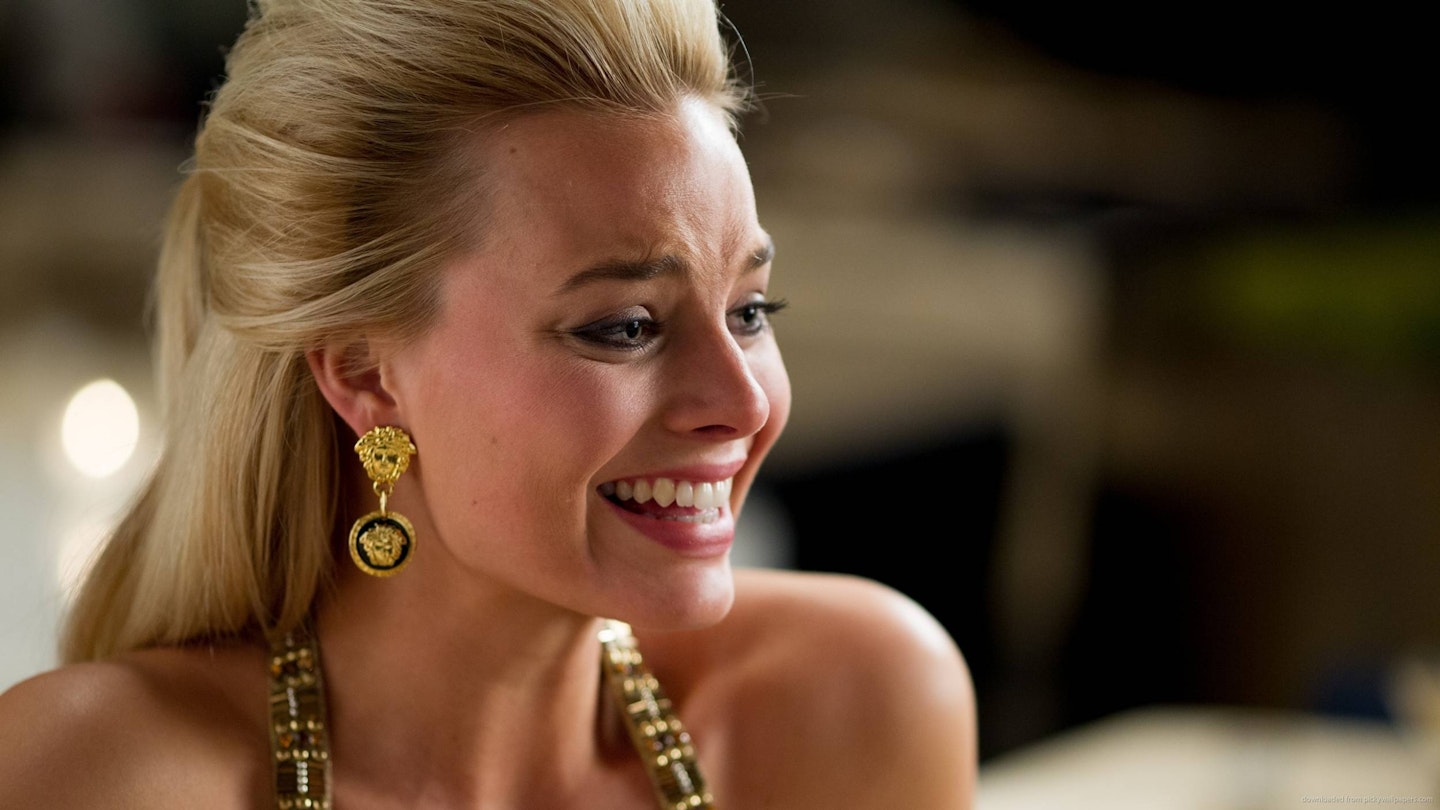 How long did it take you to get ready each day on set?
MR: Hair and make-up was minimum of two hours but getting dressed took a little longer especially depending on the shoes. Because they were vintage shoes we had to deal with whatever size we got. There was one pair of snakeskin Prada boots that were at least two sizes too small but I was so determined to wear them that we stretched them for two months and then we oiled up my feet and put baby powder in the shoe and spent 20 minutes squeezing my feet into them. I sat in my trailer with my feet in the air trying to get all the blood to rush down so I could get my feet into these boots, and then they didn't make it into the scene. I wanted to cry.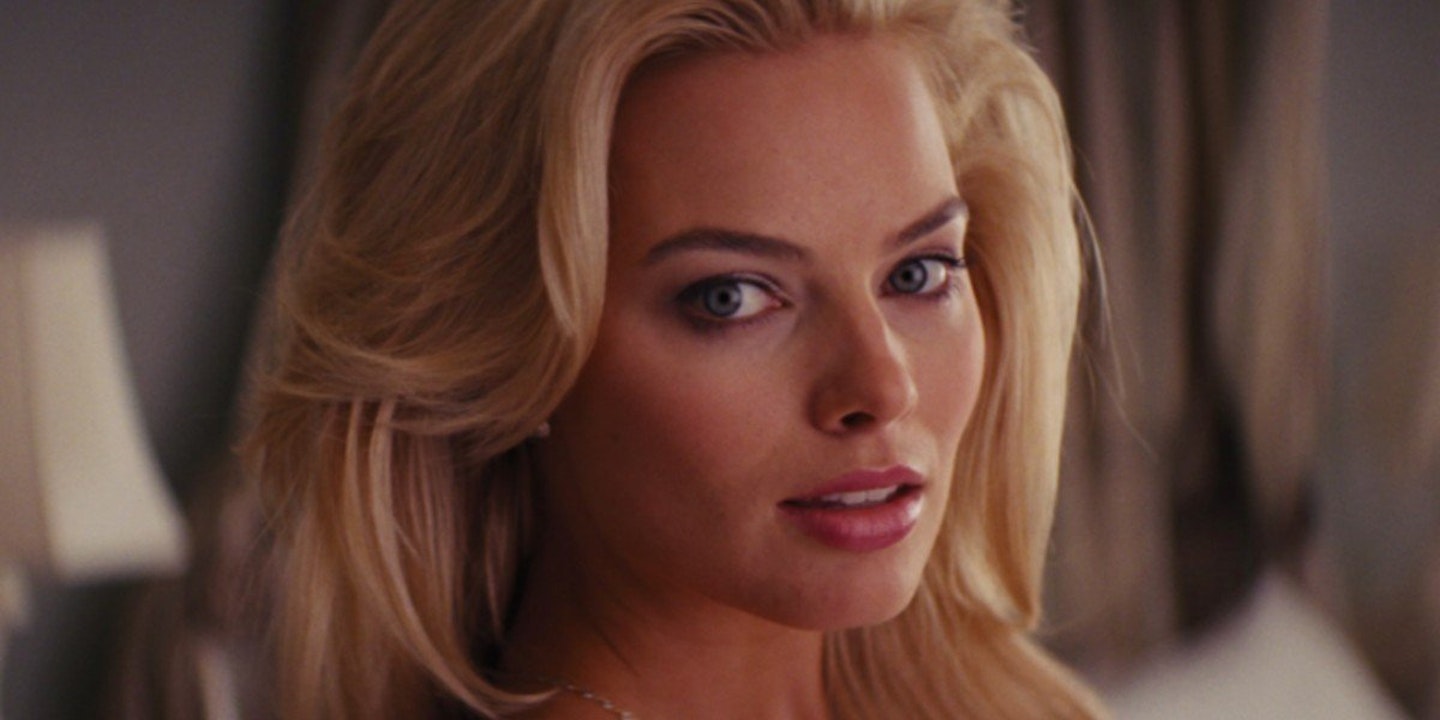 How would you describe your own style?
MR: It's eclectic but most of the time I end up wearing shorts and a T-shirt and a pair of Converse. If I'm making an effort it's on the less feminine side, more grungy and edgy. I love Oscar de la Renta, Ellie Saab and for every day wear I opt for Australian designers mainly.
There are quite a few naked scenes in the film. What were they like to film?
MR: It was intimidating leading up to it knowing that I had to do it but when you get to the day, it's your job and the sooner you get it done the sooner you can get your clothes back on. Everyone is really great about it and approaches it very professionally, making it as easy and comfortable as they can. It's not new to anyone on a film set, so for me it was intimidating but for everyone else it was just another day at the office.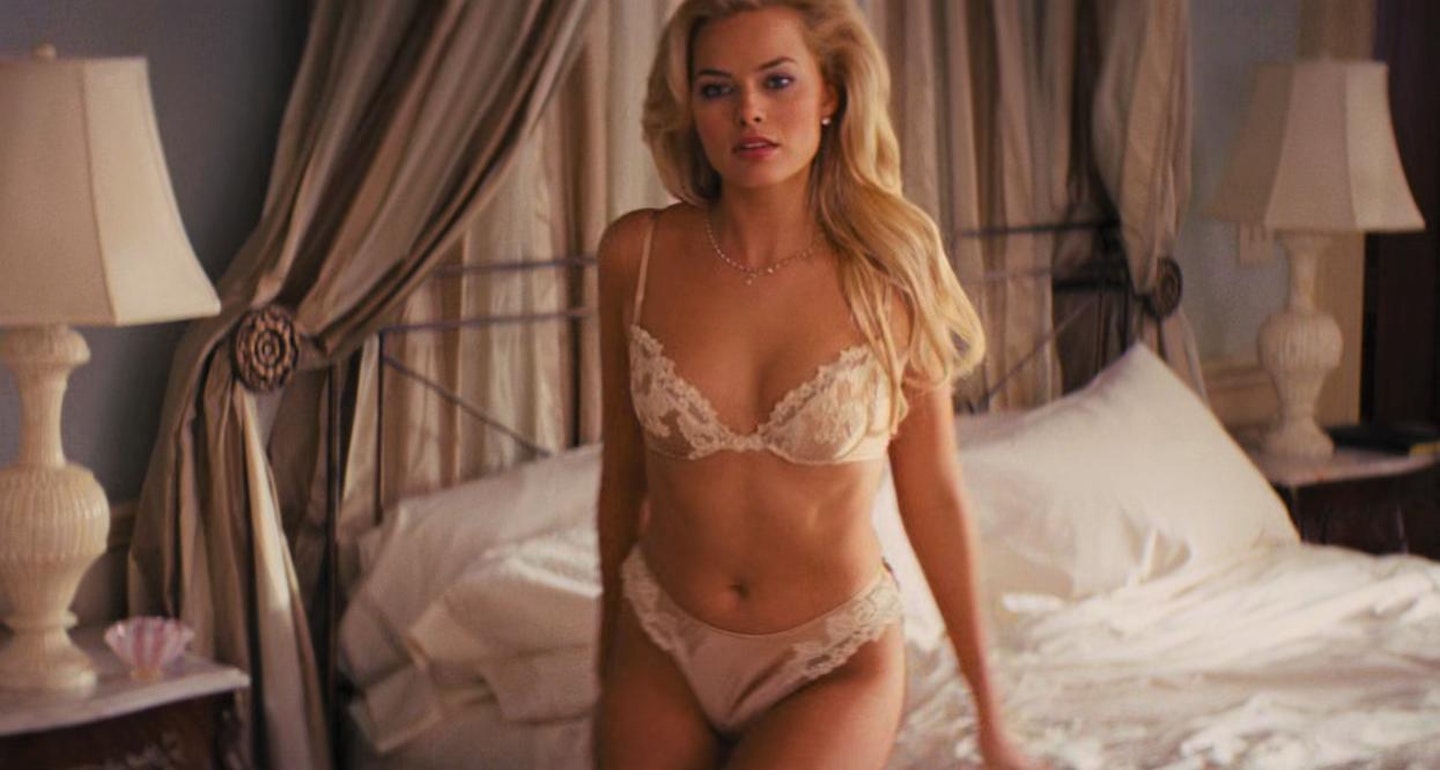 Take a look back at Margot Robbie's best style moments from the film:
Margot Robbie Best Looks WOWS - Grazia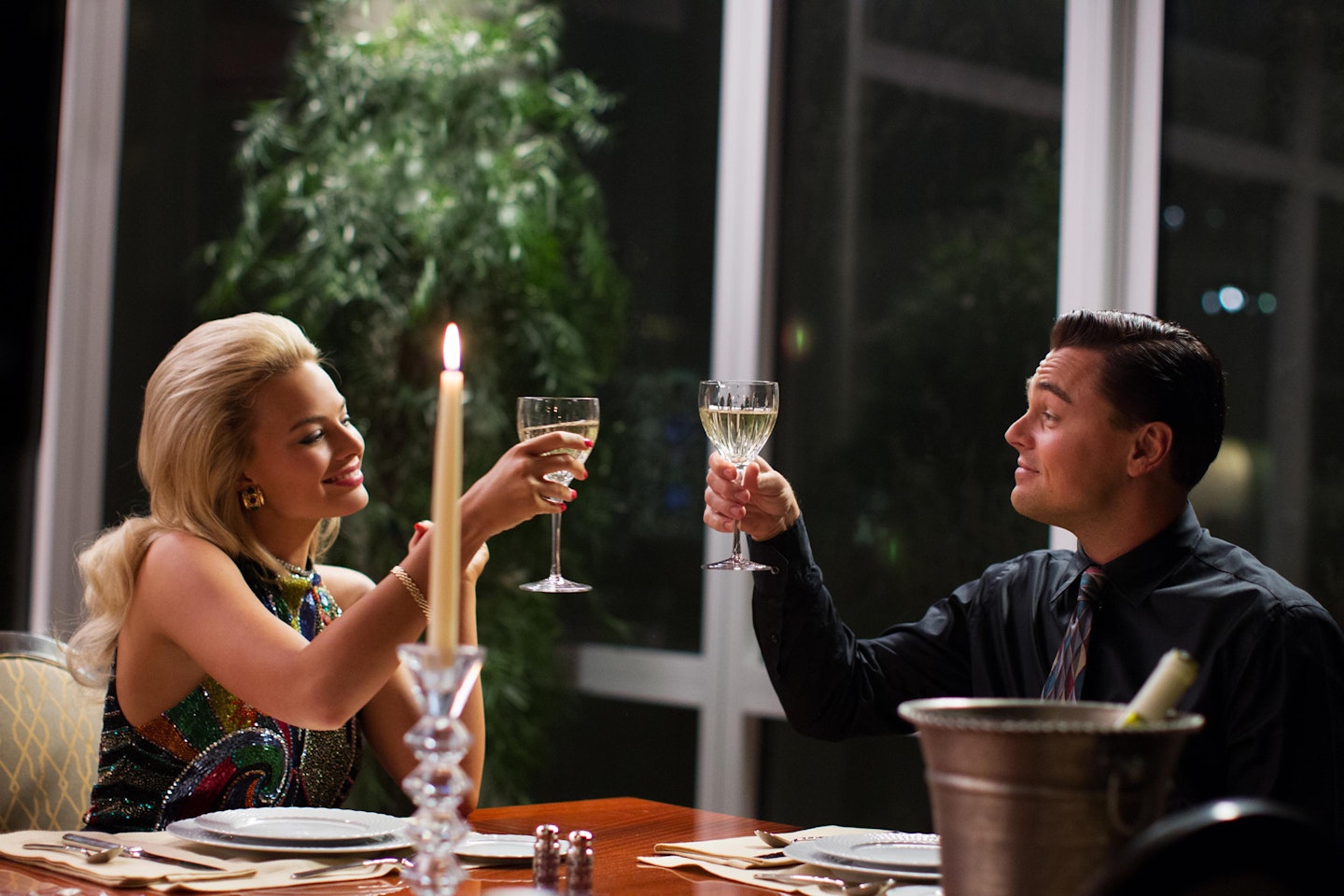 1 of 7
CREDIT: Rex
margot-robbie-wolf-wall-street-best-outfits
Margot donned an embellished dress to the dinner scene with on-screen husband Leonardo DiCaprio. Her look was finished with '90s inspired hair and makeup.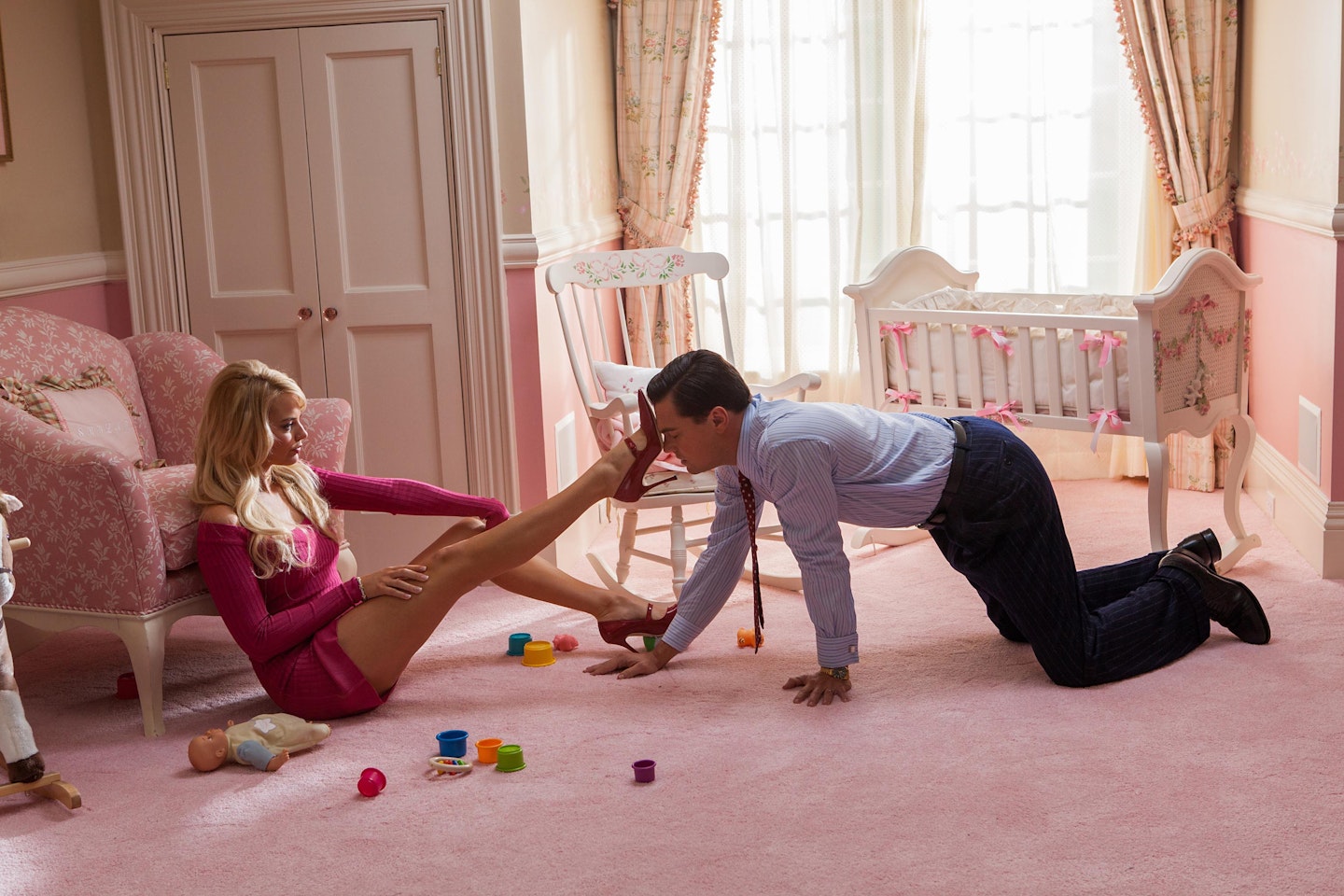 2 of 7
CREDIT: Rex
margot-robbie-wolf-wall-street-best-outfits
Margot Robbie donned a fuchsia pink dress with co-ordinating shoes in the nursery scene. Whilst Leonardo donned a Giorgio Armani suit sourced from the 1980's. This was not the first time that Armani has been donned on screen as the designer dressed actors in American Gigolo and The Departed.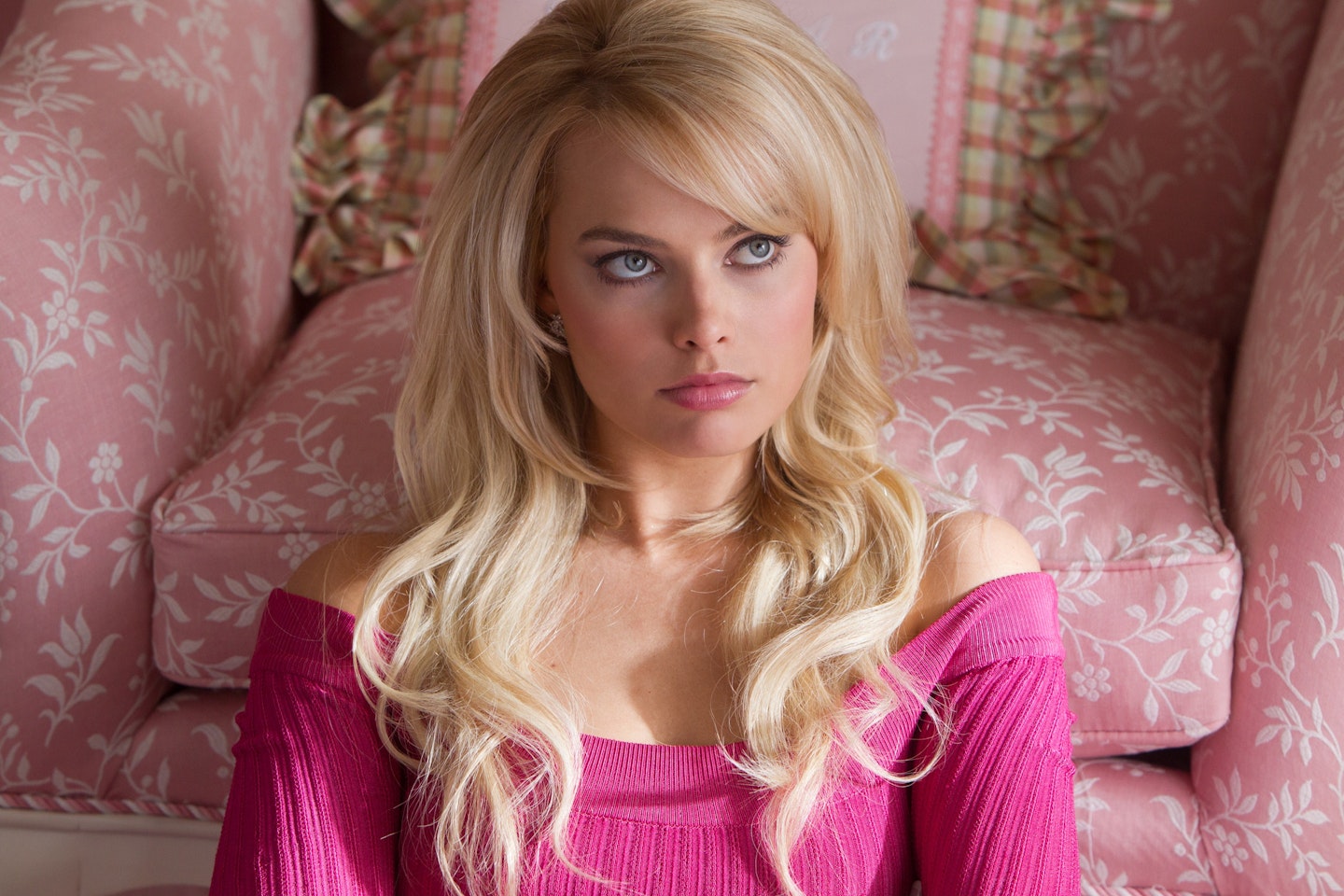 3 of 7
CREDIT: Rex
margot-robbie-wolf-wall-street-best-outfits
Margot's character donned the iconic cold-shoulder fuchsia dress during the nursery scene.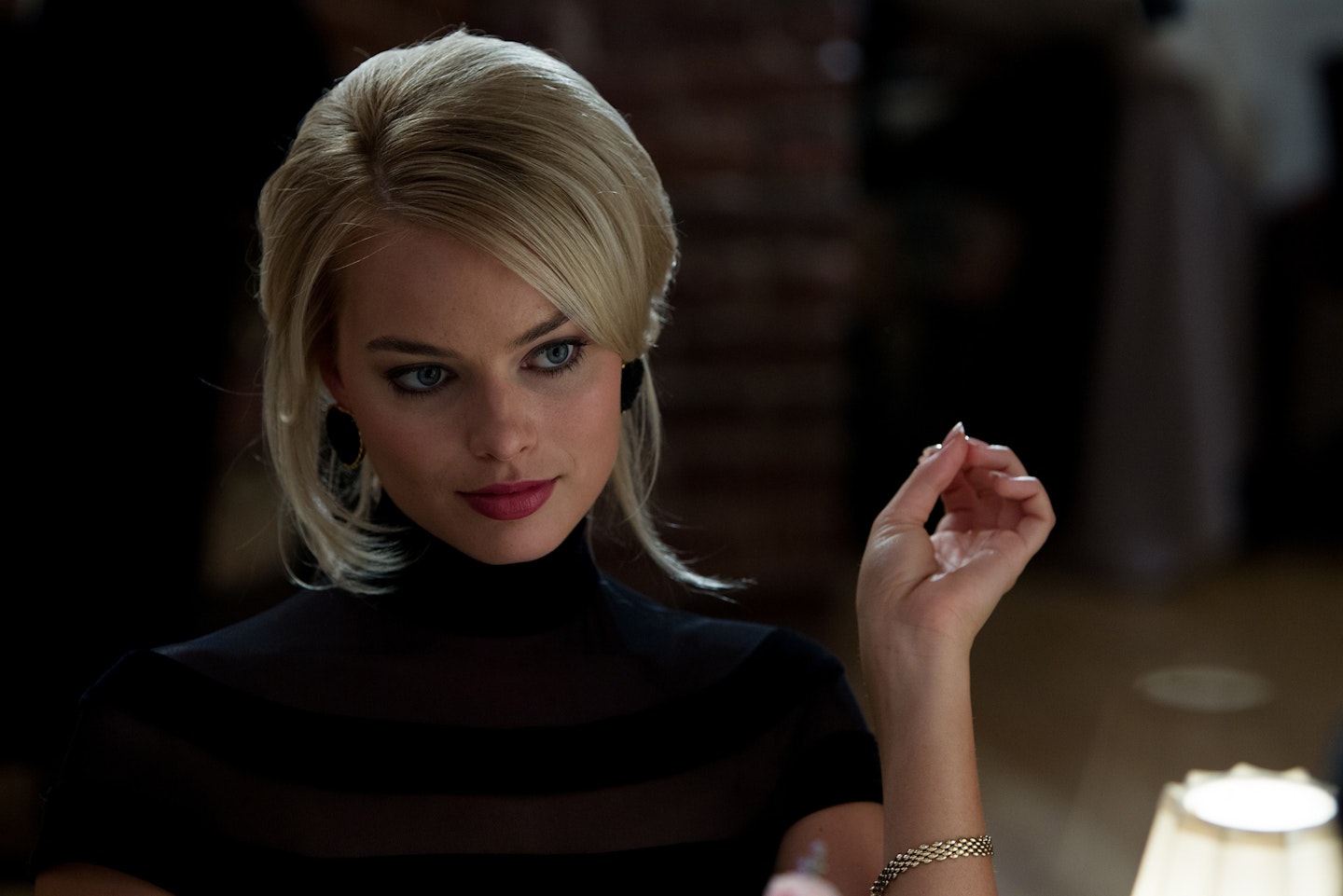 4 of 7
CREDIT: Rex
margot-robbie-wolf-wall-street-best-outfits
Margot donned a polo neck dress during a dinner scene finished with bold accessories and a '90s inspired gold watch.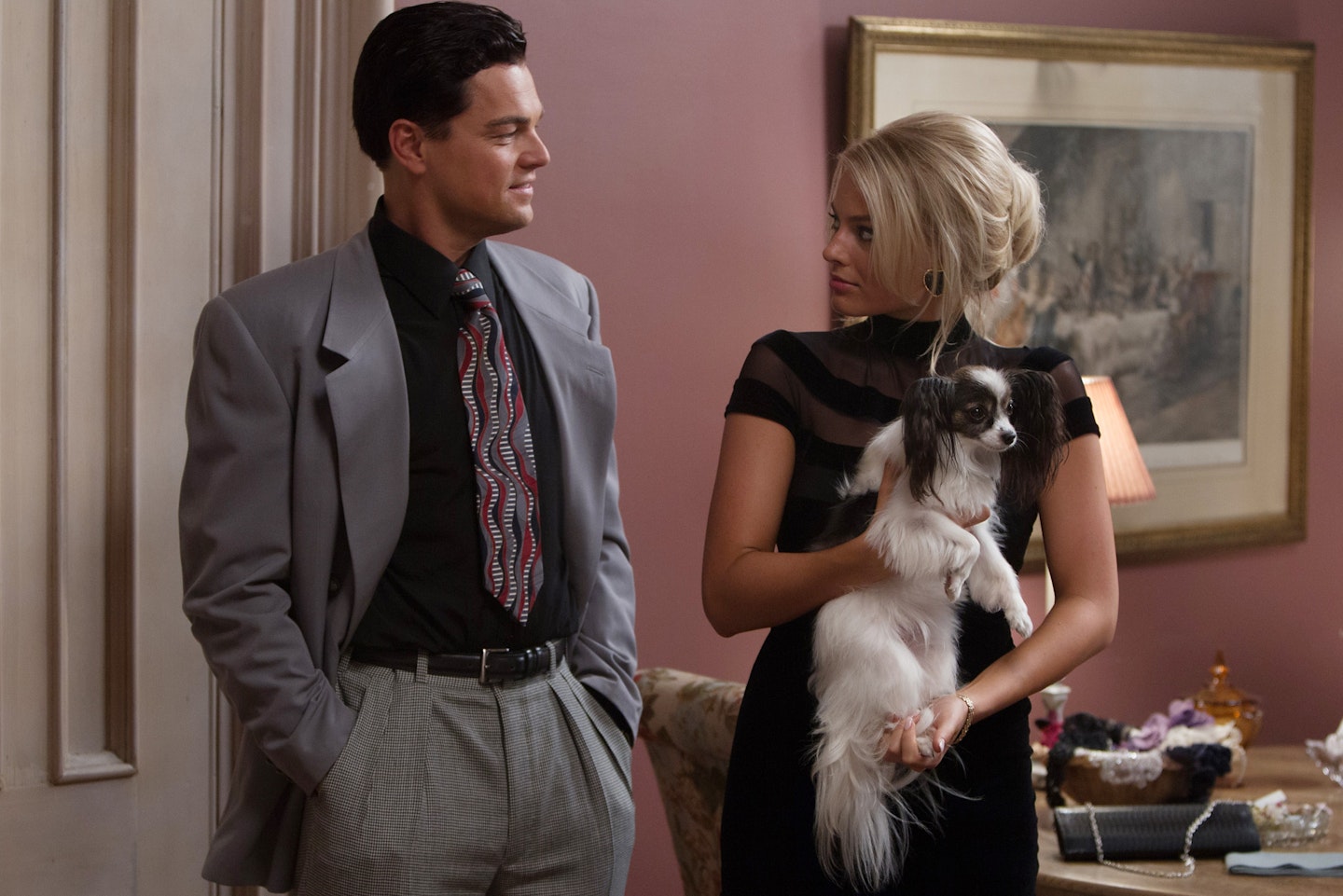 5 of 7
CREDIT: Rex
margot-robbie-wolf-wall-street-best-outfits
Costume Designer Sandy Powell dressed Leonardo's DiCaprio's character in Giorgio Armani suits finished with gold Rolex watches and Gucci loafers. Margot Robbie also channelled the nineties with dresses from the era.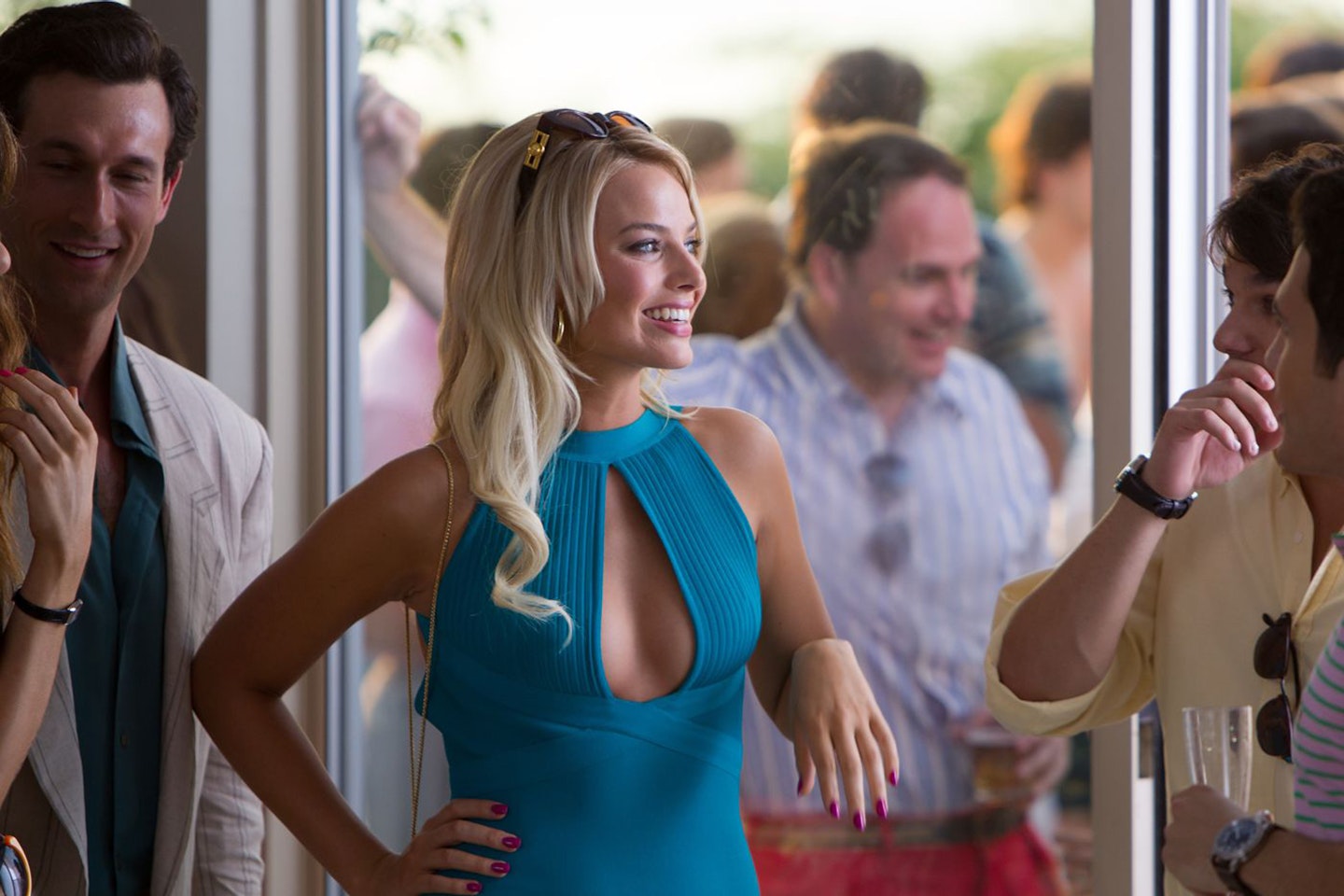 6 of 7
CREDIT: Rex
margot-robbie-wolf-wall-street-best-outfits
Naomi Lapaglia, played by Margot Robbie, made an unforgettable entrance on screen in a blue keyhole dress. The costume designer sourced the looks from the era, dressing Margot in head to toe vintage.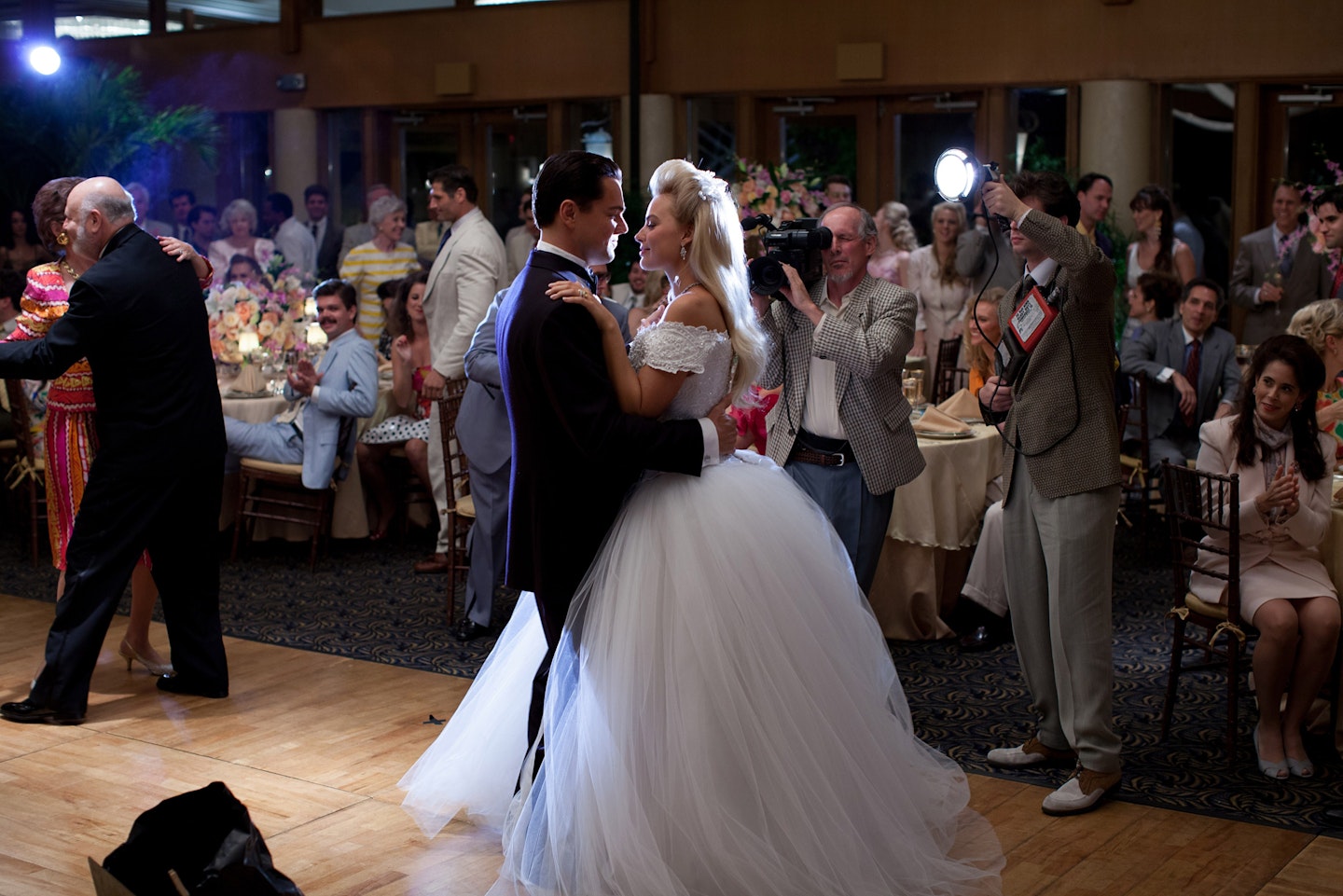 7 of 7
CREDIT: Rex
margot-robbie-wolf-wall-street-best-outfits
In the wedding scene, Margot donned a ballgown style dress which was a sartorial favourite in the nineties. Whilst Leonardo was dressed in a suit and bow tie.