On Remembrance Sunday, which this year calls on 12 November, members of the royal family traditionally lead the tributes at the Cenotaph. As well as wearing black, the royals in attendance always wear a poppy. The Princess of Wales, in fact, occasionally wears three poppies instead of one, like she did for last year's service. But what's the significance behind it?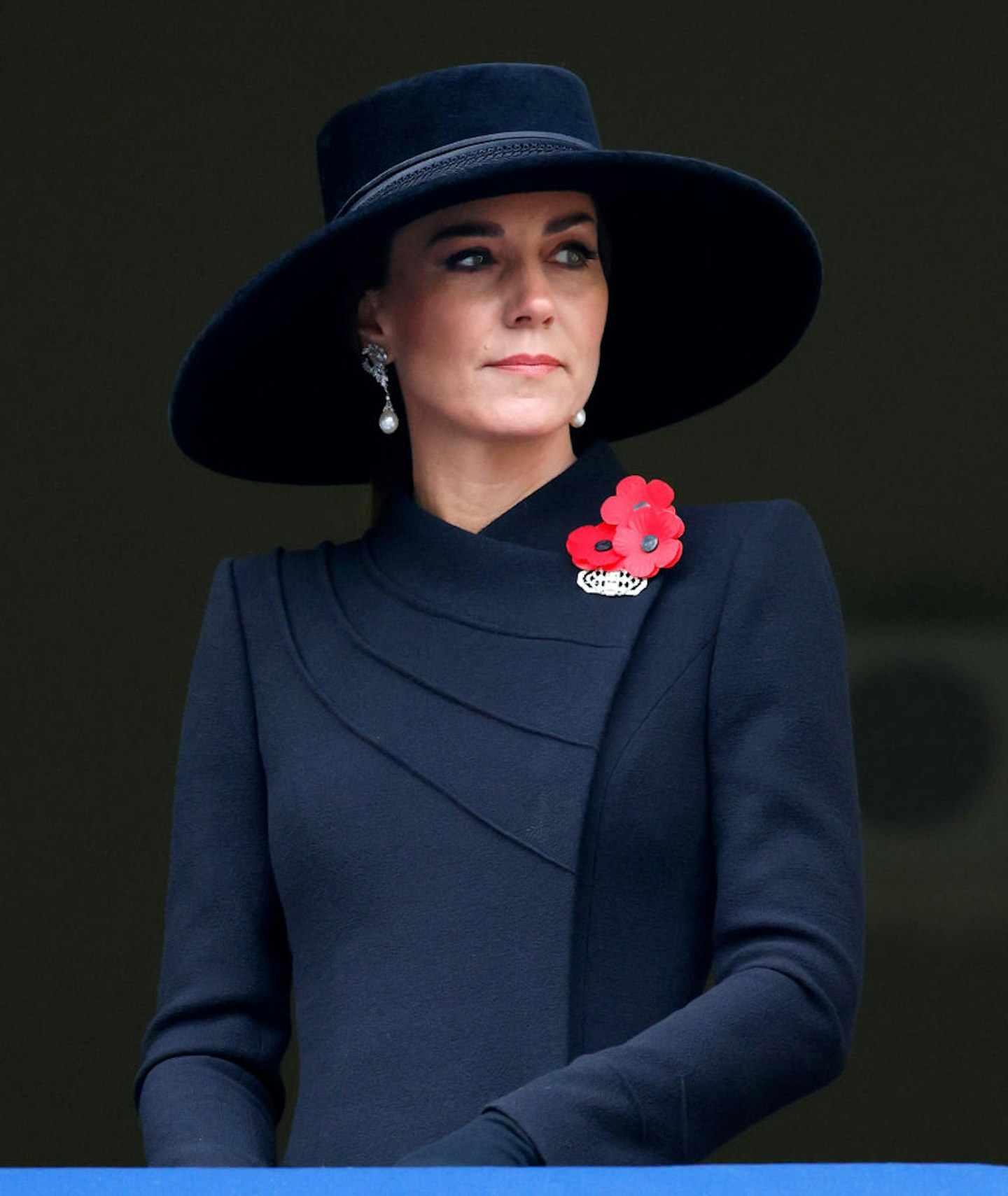 Why do we wear the poppy?
The poppy brooch is worn as a sign of respect and remembrance for those who lost their lives in the First World War, as well as other conflicts.
Why do the royals wear multiple poppies?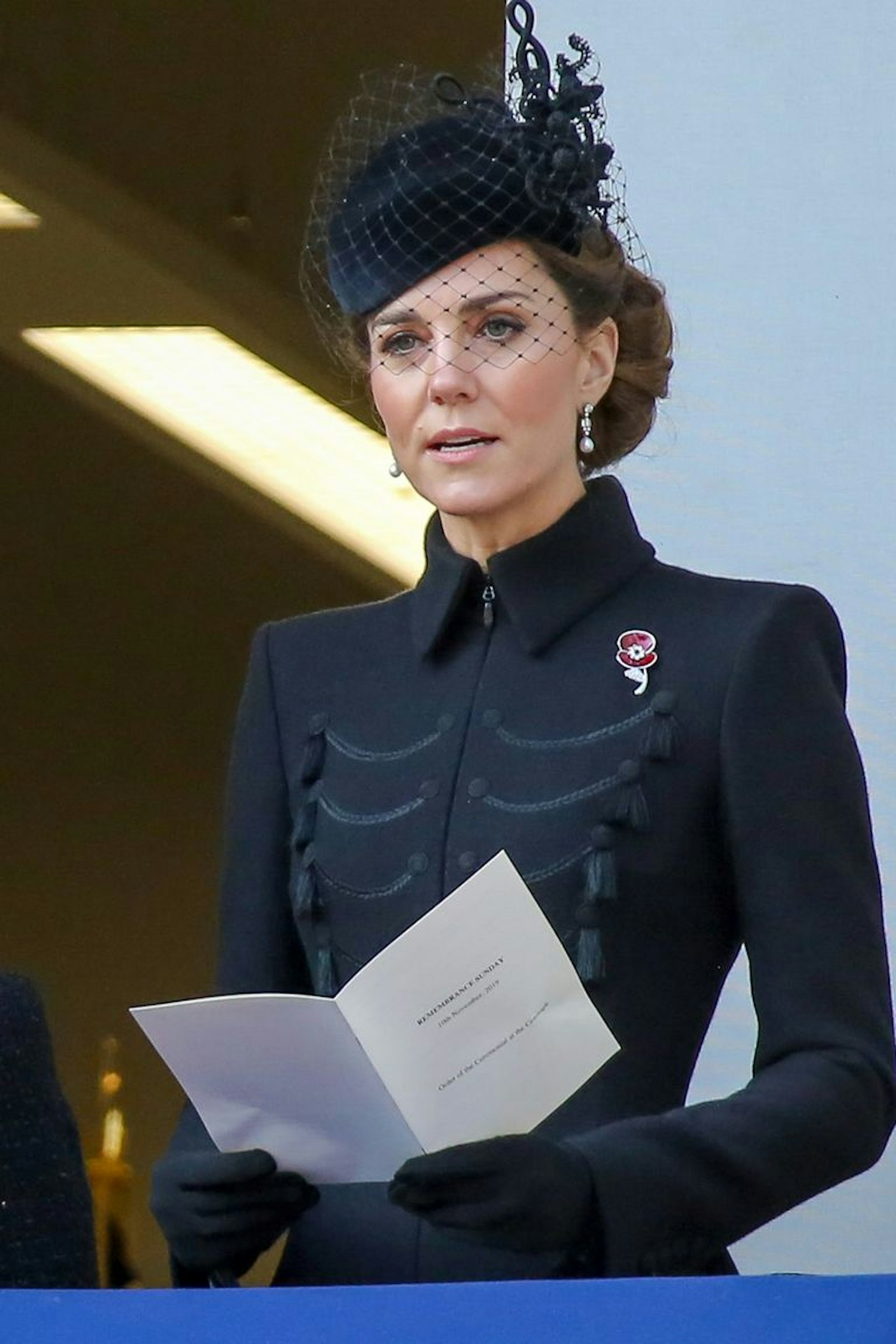 Curiously, it's never been officially confirmed by the palace, but one theory is that the royal family wears multiple poppy brooches in honour of family members who have fought and died at war.
Another theory is simply because a corsage of poppies is much more visible than one, while some theories suggest each poppy stands for a different branch of the military.
The Princess of Wales' great-grandmother had three brothers who were killed in action during the First World War. Kate Middleton even viewed letters from said ancestors during a poignant visit to the Imperial War Museum in 2018.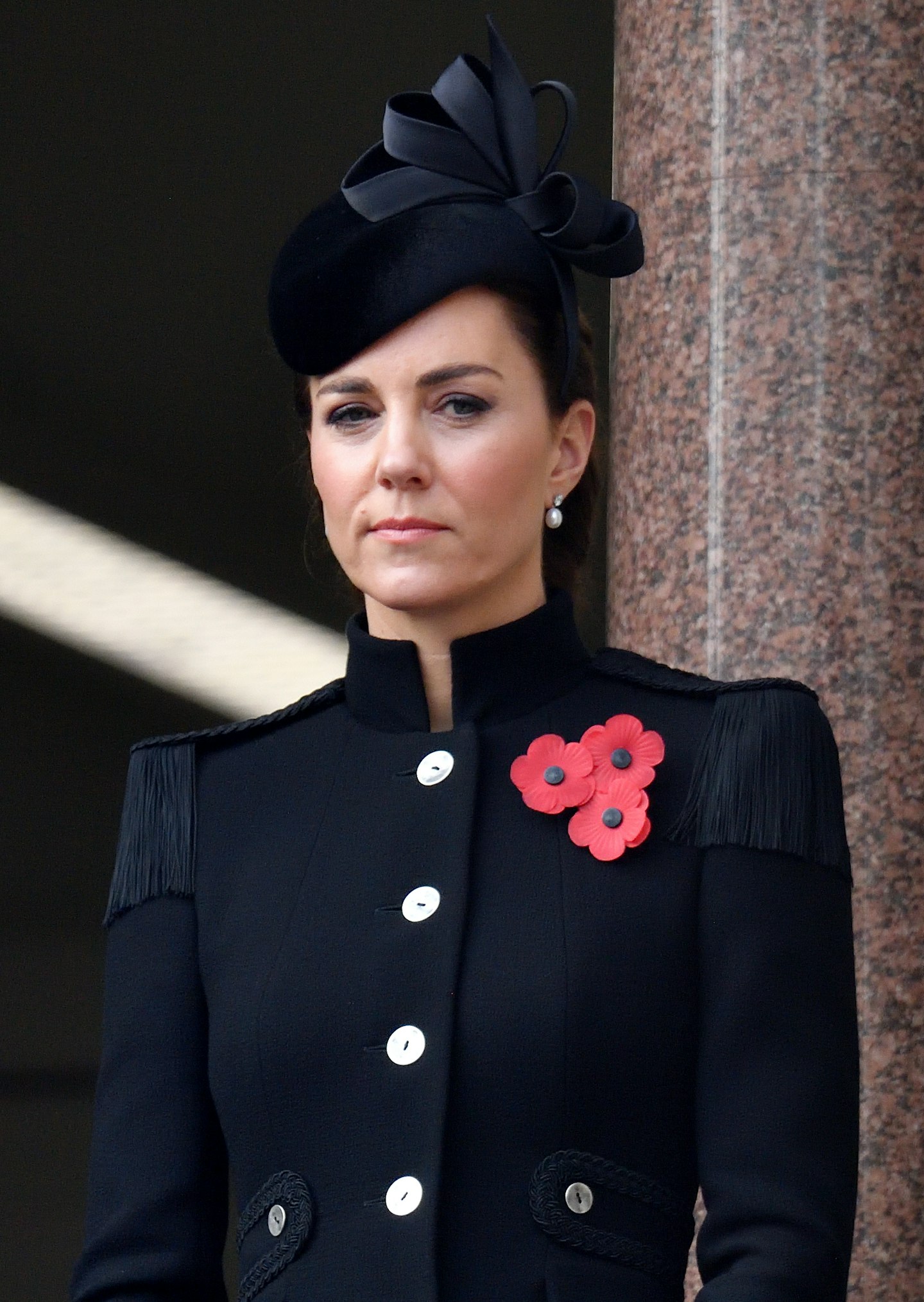 Back in 2014, the Princess of Wales wore a single poppy to attend the annual Remembrance Sunday service. In 2015, she added two more of the crimson flowers to her lapel, and she continued to don a trio until 2019, when she opted to wear the Codebreakers brooch to honour her grandmother, Valerie Glassborow. The brooch was released in 2019 to honour those who worked in signal intelligence.
In 2020, under restrictions due to Covid, she reverted to wearing her three poppies and again, in 2021, she accessorised the Royal British Legion crystal flower brooch with a trio of traditional red poppies.