As a teen model, Iskra Lawrence was told again and again that she'd never make it in the industry – just because she didn't have a typical model body shape. Ten years later, she's the face of American Eagle Outfitters' Aerie fashion line, starring in an entirely un-retouched, body-positive campaign.
After years of knockbacks, she's passionate about her gig as Aerie's first ambassador and 'role model,' which involves championing a healthy self-image and educating young women about how to navigate the unrealistically glossy images they're confronted with every day. A thoroughly twenty-first century model, she uses her Instagram account (which boasts a staggering 1.2 million followers to date) to share refreshingly unretouched, unfiltered images. She's also helped to establish the National Eating Disorder Association's 'Seal of Approval,' awarded to socially responsible campaigns and brands.
We caught up with the UK-born, US-based model to chat body confidence, airbrushing and the double-edged sword of social media...
How did you get into modelling?
When I was thirteen, I entered Elle Girl's 'Search for a Supermodel,' and got into the final. That was my break into the industry - I was doing modelling shoots, doing some fashion shows, but it was very tough for me at that age. I didn't have a typical model body shape. I had hips even at that young age, and I eventually got dropped because I couldn't change the way my body was.
That must have been really tough, especially for a teenager
It was really tricky. I got a list of about ten or eleven other agencies to go and see, and every single one gave me the same excuse, or a very similar one. They'd say 'Oh, you're too womanly' or 'You're too commercial!' and I was constantly thinking that I wasn't good enough.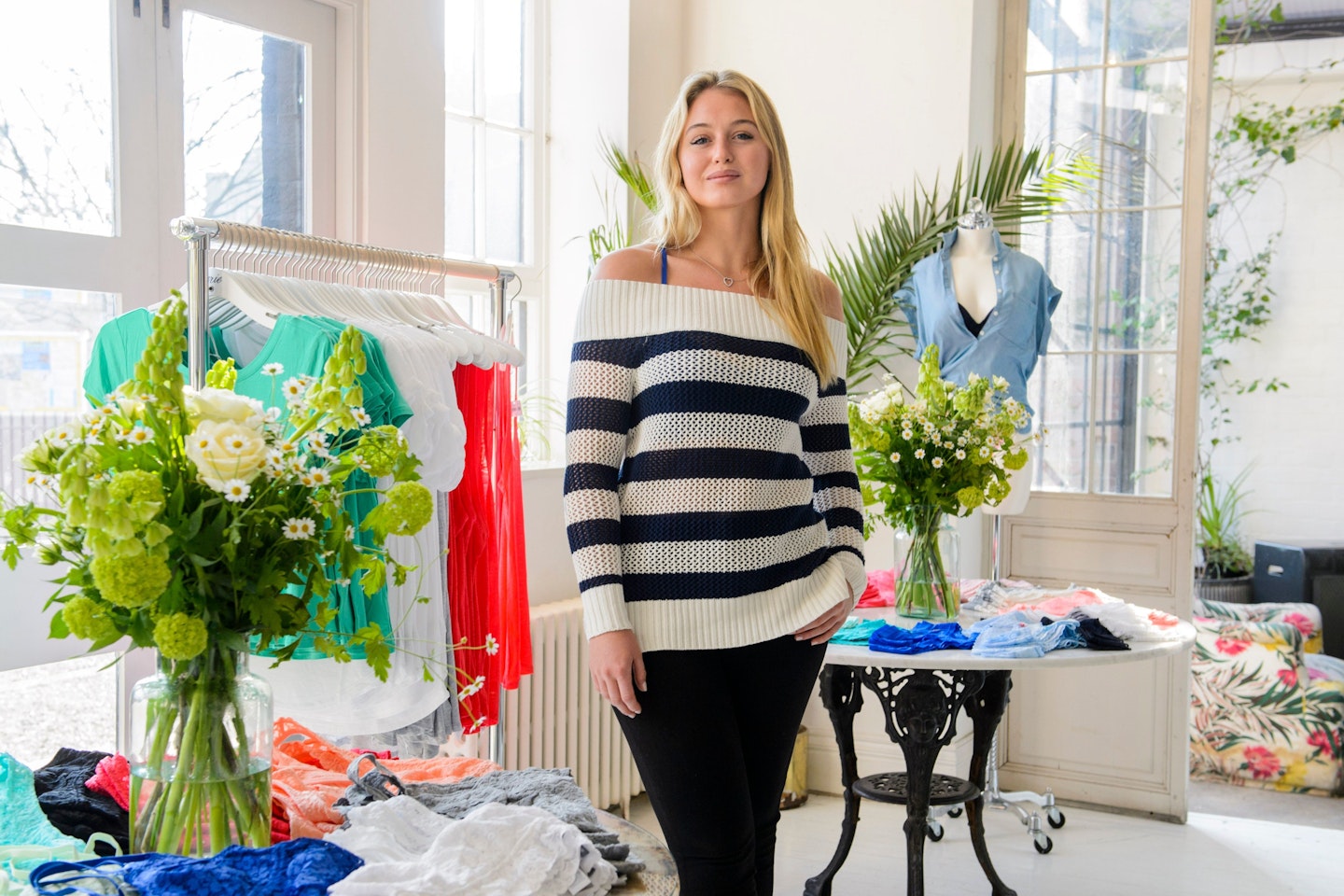 'I want to show other girls that you don't have to have flawless skin or the perfect body'
How did it feel to land the Aerie campaign after all that?
It was crazy! I had the brand on my vision board when I was still living in the UK. I'd seen the campaign and I loved what it meant - all these stunning girls, different shapes, different sizes, all unretouched. I knew it was something I had to be involved with. When they announced that I was going to be the Aerie role model and be a really big part of the brand, it was really emotional for me - it meant I was working with a company with a message that I really believed in. They don't want me to change - and the campaign was basically them saying that I'm good enough as I am. After so many years of not feeling good enough, it was a 'wow' moment.
You're Aerie's 'role model' - do you feel like you have a responsibility to younger girls?
I definitely do have a responsibility. People often ask me 'who is your role model,' and it sounds a bit cliché but I've been trying to be my own model. I've been trying to be the model that I wanted to see when I was a teenager, looking through magazines and not seeing myself, looking at pictures that were so edited. I want to be the girl that's real and show other girls that you don't have to have flawless skin or the 'perfect' body - because that's just not real. What's real is you and that you're special just as you are.
Have you always felt so body confident?
It's definitely been a process. When I was struggling with all the rejection from the industry, it was very tough. When you're a teenager, your body is changing constantly and it's very hard - we're not told how to look after ourselves mentally and physically. Throughout my whole teenage years, I had zero confidence and had to build it from the bottom up. I got to this point where I faced so much rejection and negativity that I just realised I can't change - I'd tried everything to change, so I thought 'let's try and be the best version of me, instead.' And as soon as I started doing that, I just got more and more confident.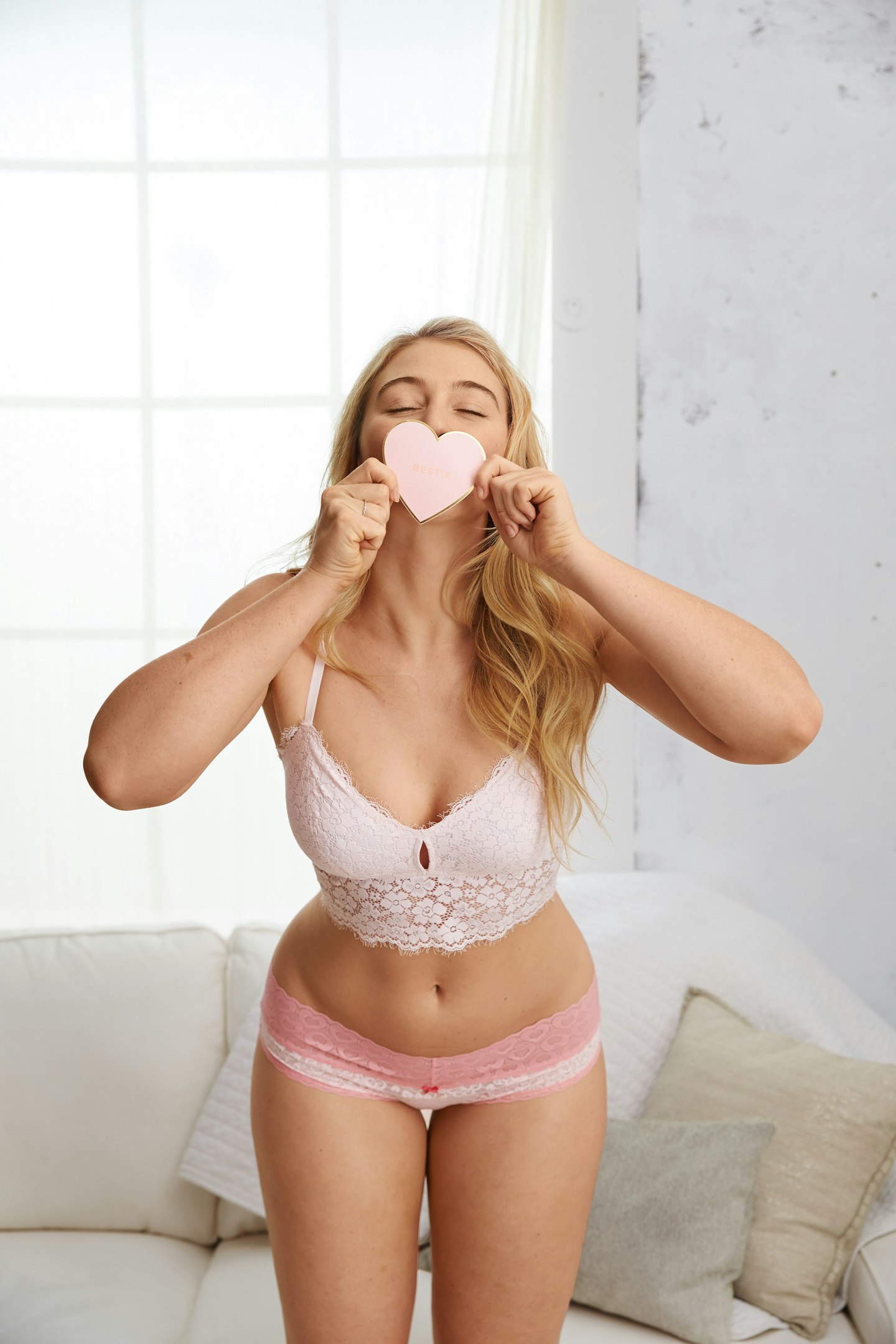 'If a model has a breakout, people aren't going to freak out!'
Do you think there should be more education around self-confidence in schools, then?
100 per cent. My aim is to get self-care classes in schools – a combination of mental health and body image. Let's be completely realistic – we're not going to be able to change the fashion industry. People are still going to use size zero models, and you know what, that's not a problem. Some of these girls are that slim and we can't body shame any body. But what we can do is educate children and young people, so when they look at an image of a model, they don't compare themselves to something false, and still believe they're good enough.
Do you think that modelling is finally becoming more diverse?
I do, and I think it's partly because of social media. Aerie listened to women on social media saying that they wanted to see more diversity, and that's what should be celebrated – our differences. That's that beauty of humanity – that no two people are the same.
Why is it so important that brands don't air brush - or at least disclose the extent of what they're doing?
I think that now, so much in our society is airbrushed. Our lives on Instagram, reality TV - that's not real! So if you can show that your body has cellulite or stretch marks or scars, it's a breather, really, for all those young girls who are trying to attain something they never can. If a model has a breakout, people aren't going to freak out!
How has it made you feel when you've had shoots airbrushed in the past?
I don't like it at all! Imagine getting a picture back where your forearms are half the size. I'm then thinking 'Is there something wrong with me?' I've done shoots not that long ago, where the photographer loved the pictures on the back of the camera, was really excited to see them, then sends them to be and they're retouched. I was like 'Why did you even want to shoot with me?!' I emailed back and he said 'These are my images, and I don't want the raw ones out there.' That was offensive to me in a way, but again, it's a societal thing - it's embedded in the fashion industry that everything has to be flawless and perfect.
Do you think that Instagram is a positive or negative thing when it comes to body image?
It's so tough to say! Some girls tell me that it destroys them - they look at it and they get caught in a cycle where they're looking at these airbushed fitness Instagram models, making themselves feel terrible. Then other girls say it's really empowering, because they can see a beautiful range of women. It's really a mixed bag, but that makes the education side so important - letting those girls know that it's not real.
What do you think when you see celebrities doctoring their images on Instagram?
They probably have their own issues going on, and I'd be worried that they can't feel proud and feel beautiful in their way. Anyone in the media really does have a responsibility to do their bit. [Celebrities] are getting more and more vocal about Photoshopping [on magazine shoots], though, so hopefully expotential changes are about to happen.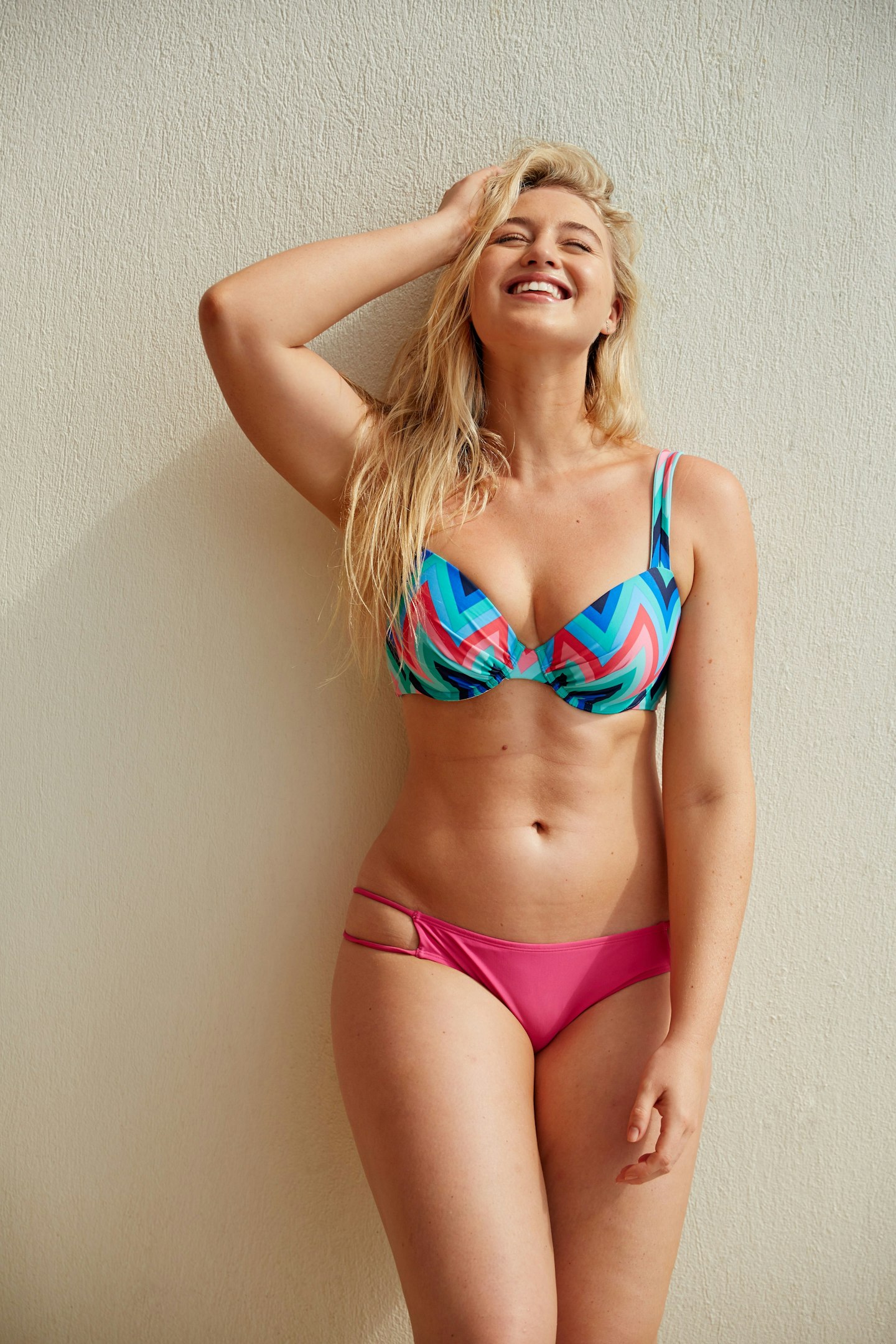 'Why should I worry about not having a thigh gap?'
Feeling body confident doesn't come easy to everyone. Is there one thing that everyone can do to start feeling better about themselves?
The one thing I would teach to anybody trying to be more confident is to stop comparing yourself to anybody else. That's the main thing that I did - instead of looking at other models and wondering why I didn't look like them, why I couldn't change to look like them, you realise that you can't be anybody else. You're meant to be you, you're meant to be in this body. It's your home, so if you can start loving and respecting it, then that to me is the beginning of confidence.
What do you do when you need a bit of a confidence boost?
Instead of picking out all the things I don't like about myself, I try to appreciate all the little things I do. I also do gratitude diaries, and even if I'm just on the subway, maybe feeling a little bit down, I think about what I feel grateful for. Why should I worry about not having a thigh gap when some people don't have clean water - it's almost laughable.
Which women inspire you?
People like Michelle Obama and Angela Merkel are doing incredible things for the world. There's also Angelina Jolie's work for the UN... In terms of the modelling industry, I love Cameron Russell - she's a highly intelligent model - and Sara Ziff. She founded the Model Alliance and made a documentary [Picture Me] showing the inside of the modelling industry, the side you'd never see.
What's next for you this year?
I'm actually doing a symposium at Harvard with Sara soon - this year I want to do a Ted Talk and just speak out more. I've spent a lot of time cultivating my own self and body image and learning about that, and I feel like knowledge is the best gift you can share. So that's what I want to do - talk more!