Halima Aden holds herself with the poise of a woman who, aged 23, had the conviction to walk away. 'I don't know if it's self-sabotage but, in any career, I'm always ready to walk,' says Halima, who rose from a childhood in a Kenyan refugee camp to make history wearing the hijab on the catwalks of Milan and New York, and appeared in a burkini on the cover of Sports Illustrated.
Last November, she shocked the fashion world by quitting, leaving her contract with modelling giant IMG and turning her back on a career that others would covet. In an emotionally raw Instagram post, she explained that she could not reconcile her faith with the demands of the industry that had made her a star. 'Being a minority inside of a minority inside of a minority is never easy,' she wrote, before talking of leaving shoots sobbing because she felt so compromised.
She had told no one what she was about to do. As her finger hovered over the post button, she steeled herself as many of us might in such a situation: by tucking into a bowl of ice cream. The reaction was, predictably, instant and huge.
'If I could go back and tweak things about the way I quit, I would. I was at my most vulnerable and honest,' she says.
'But the support was overwhelming – from the Muslim community, from the industry. People like Rihanna and the Hadid sisters, they had my back. And let me tell you something – I said I'm walking away and, no kidding, my emails flooded. I had offers from fashion brands, to do the cover of X-Y-Z magazine. And I turned them all down. Like, "Nope – you're not going to use me now."'
From the outside, it had seemed that Halima was changing fashion. Raised by a single mother who had fled violent turmoil in Somalia, she was granted asylum in the US with her family aged seven. She was spotted during a beauty pageant in her home state of Minnesota in 2016, mentored by Carine Roitfeld and was soon walking runways for Max Mara, Yeezy and Dolce & Gabbana. Brands believed that she was their gateway to a vast untapped market of Muslim women who want style without compromising their faith, just as mainstream fashion was also having a modest moment. In many ways she was able to forge an untrodden path for Muslim women in the fashion industry; clauses in her contract ensured her a private space to change outfits backstage, and she turned up to shoots with a suitcase full of hijabs and other modest accessories. She was branded the first Muslim supermodel, and touted as a sign that the industry was changing for the better.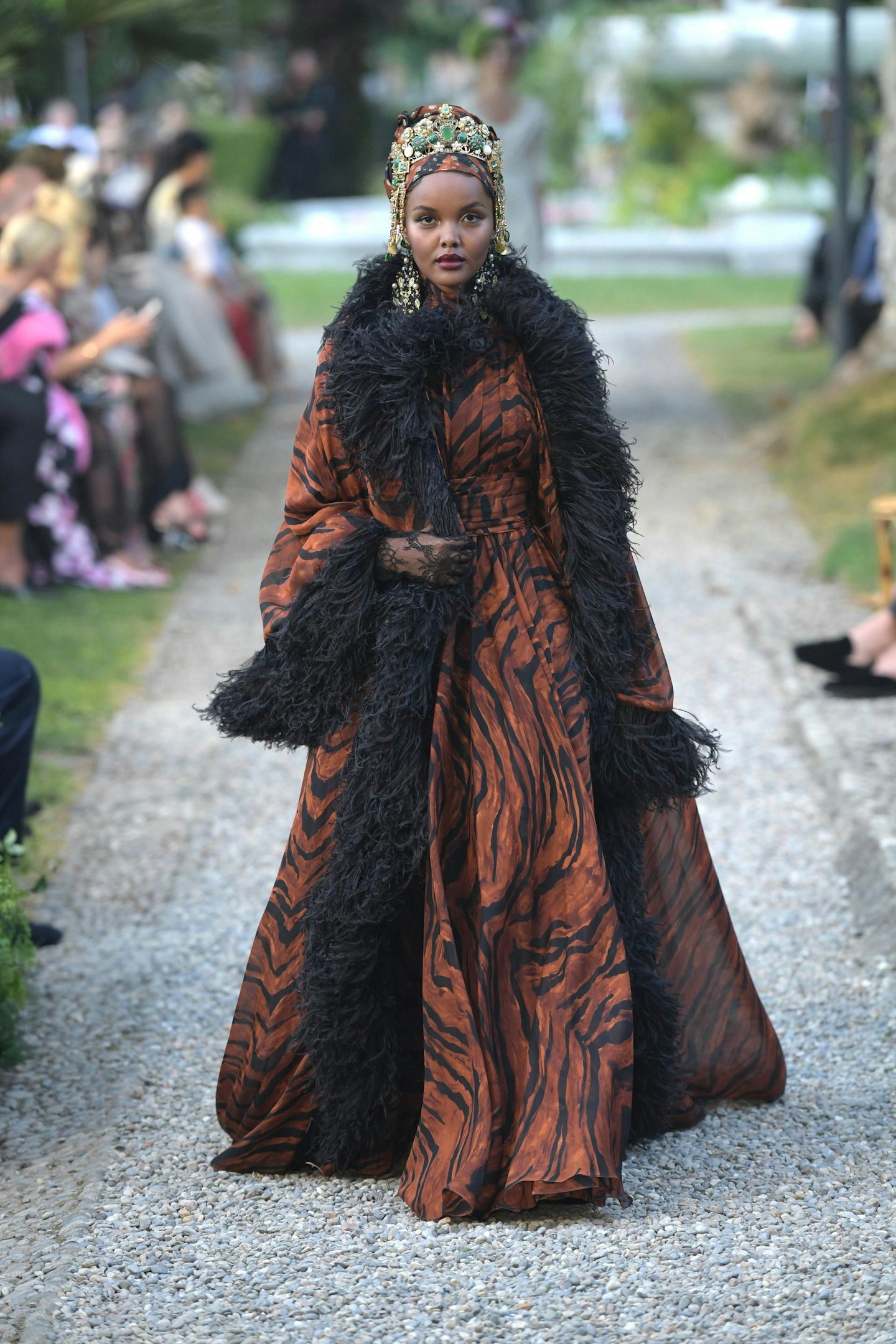 Away from the spotlight, though, it was a different story. 'In the first two years I had a lot of control, but for the last two years I was getting comfortable and trusting the styling team to put me in outfits and play with my hijab any which way they wanted to. Fashion is a very creative space so I don't want to blame them. But I saw my hijab shrinking to something I didn't even recognise any more.'
Looking back through Halima's archive, the transition is clear. In the pageant and her early modelling days, when she was wearing her own hijab and styling herself, her head coverings are stylish but simple. In later images, they have been replaced by jeans, tulle or intricate jewellery – symbols of fashion, not faith. On set, she was the only Muslim, always bearing the burden of explaining to stylists and photographers what is and isn't compatible with her faith.
'I identify with a hijab that covers my neck, ears and chest. This is my unique way,' she says. 'But my aunties wear turbans, my mom wears the jilbab. The hijab is personal to each woman.'
Her epiphany about the industry eventually came from within her close-knit, traditional family. 'My little cousin wanted to model; she was asking me to introduce her to my agency. And I said no, absolutely not, because of what I'd seen behind the scenes. So when I said no to her, I started to think, "Why am I in this industry?' That was the tipping point. I didn't want to be a hypocrite.'
Ten months on, Halima says she has no regrets about quitting. And now she is coming back to fashion – 'coming home', as she puts it – with a string of collaborations with modest fashion houses that she has hand-picked. On the one hand, it is a great business move: the Islamic fashion market is booming and is projected to be worth $400 billion by 2024. On the other, it is a natural fit for a woman who has worn the hijab since she was six, and found herself becoming an inspiration for Muslim women, as well as a lightning rod for the interminable debates over what they wear.
'Did I sign up at 19 to be a role model for Muslim women? I didn't. I wore the hijab, it's part of my culture. I'm grateful but it was certainly tremendous pressure,' she says.
Her new approach to the industry is, she says, 'simple: I'm not a prop, I'm a person. With modelling it's all about being seen and not necessarily heard. I want to support brands that I truly believe in, where 100% our values align.'
Halima has had great poise from the start, of course – a luminous presence so absorbing on camera that her small frame, just 5ft 5in, is surprising when you meet her in person. She is still an enormous talent in front of the lens, but something has changed in her latest shots: she is smiling. Radiant, in fact; a broad beam of happiness shines out from her, a million miles from the stone-faced poses she was told to adopt during her years in mainstream fashion, which resulted in pictures in which she often found herself unrecognisable.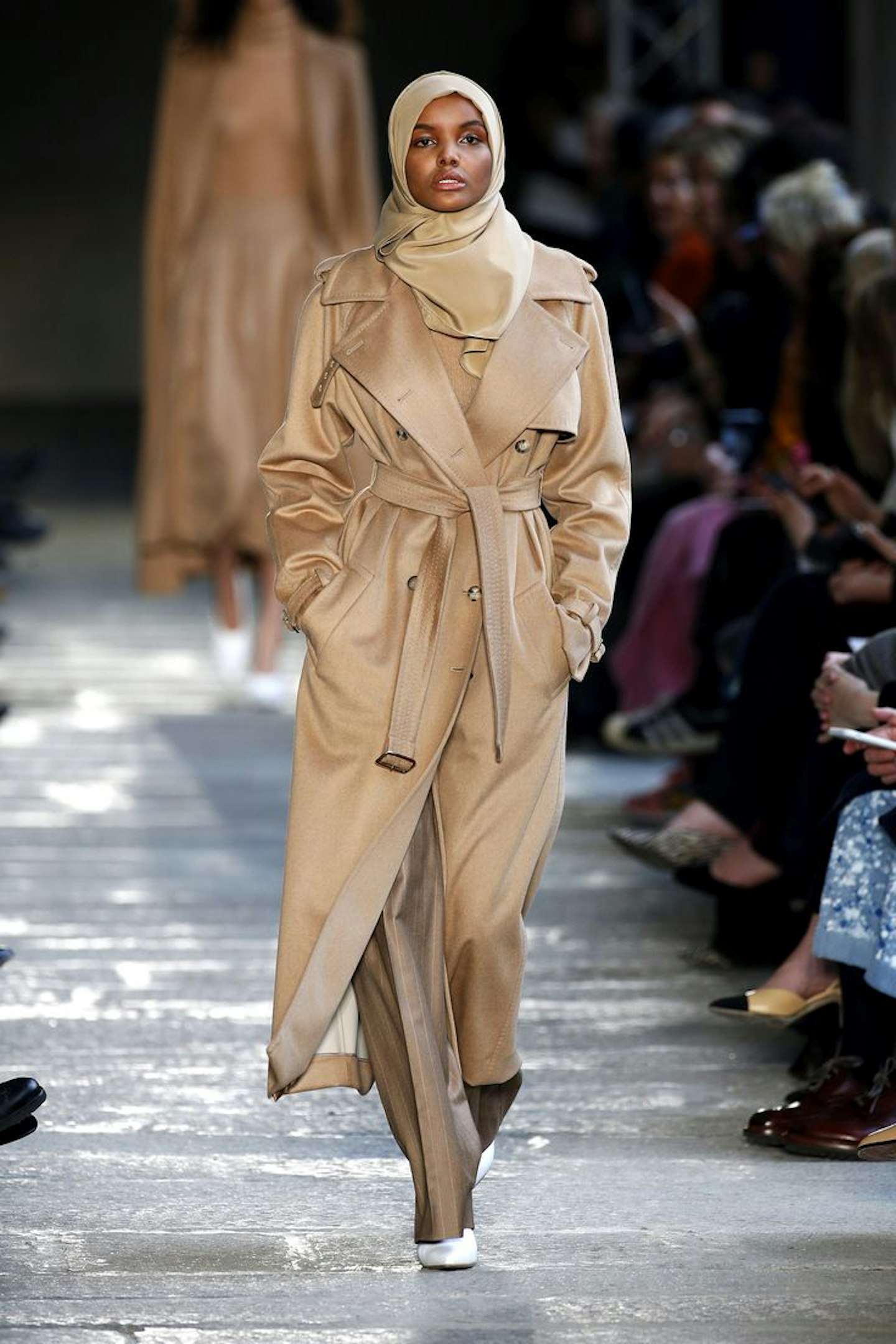 When Grazia joins her on set for Modanisa, a Turkish modest fashion house that has signed Halima as its global brand ambassador, she looks like the beautiful girl on the street. Several of the crew are also wearing hijabis, and the headscarf that Halima is wearing is once again her own choice. As she looks through her shots with the team, she leaps on one where she is laughing, mischievously, beneath the hood of an urban-inspired transparent cagoul.
'Yes!' she exclaims, delighted.
It is the smile of a woman who has seized back control of her life and career in an industry where models are too often left without agency over their own bodies.
Her decision to quit resonates far beyond religion: abuse scandals have been uncovered across modelling, where girls as young as 14 have been catapulted into a world where strangers have access to their bodies.
'On Instagram it looks glamorous, but burnout is real. Young men and women who are sometimes at their most vulnerable are entering this industry. People come and touch you, fix you without permission. I had so many models, some of them even bigger than me, reaching out and saying thank you for speaking up,' Halima says.
'I think there has been change, for sure, but I would like to see even more change.
I was the first hijabi model; I had to take some bruises. I have to give high fashion some credit for still working with me.'
SEE: The World's Most Famous Supermodels' First Polaroids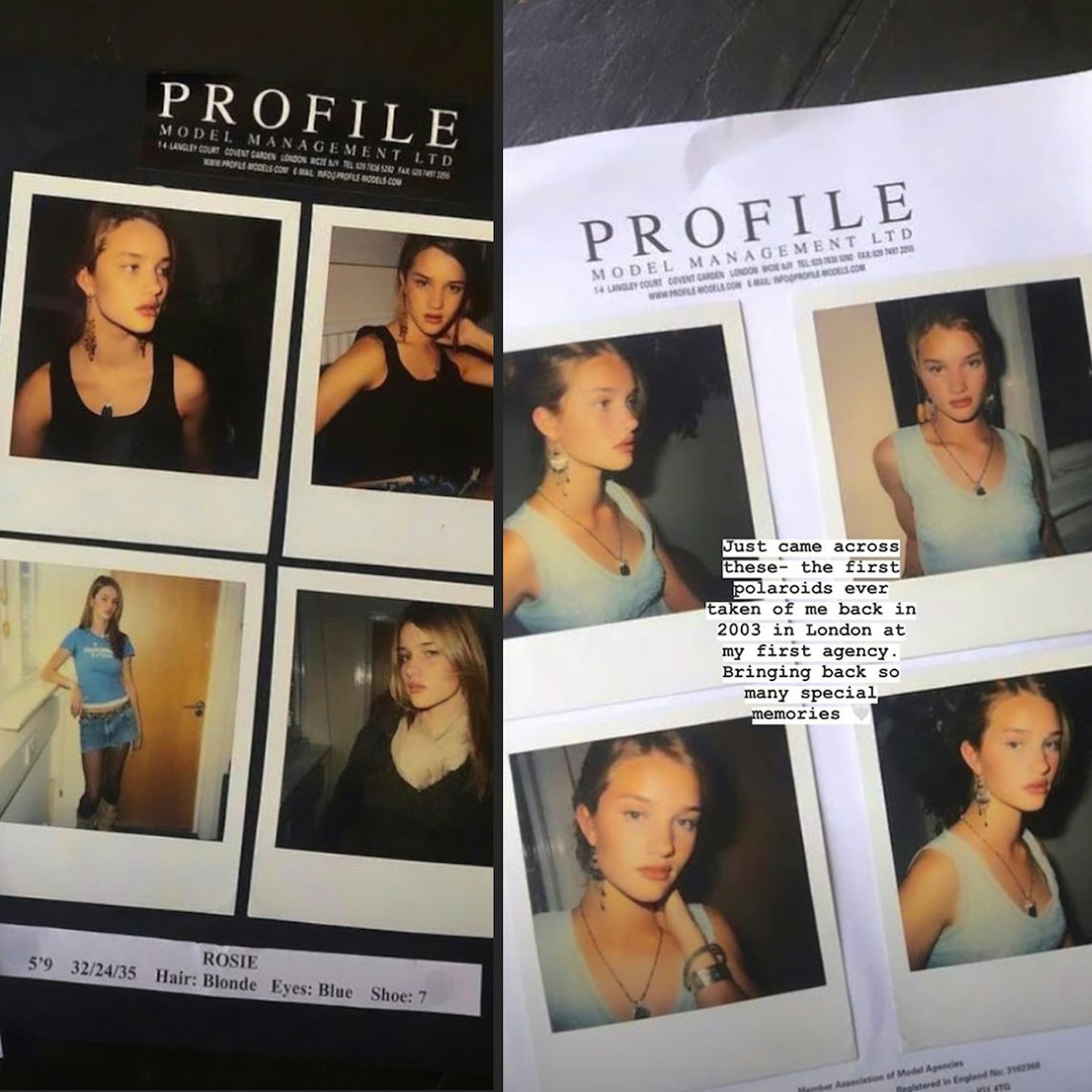 1 of 20
Rosie Huntington-Whiteley
The Insta #throwback Rosie shared of her first ever modelling Polaroids taken back in 2003 in London, when she was 16 years old and in the process of signing to Profile Model Management.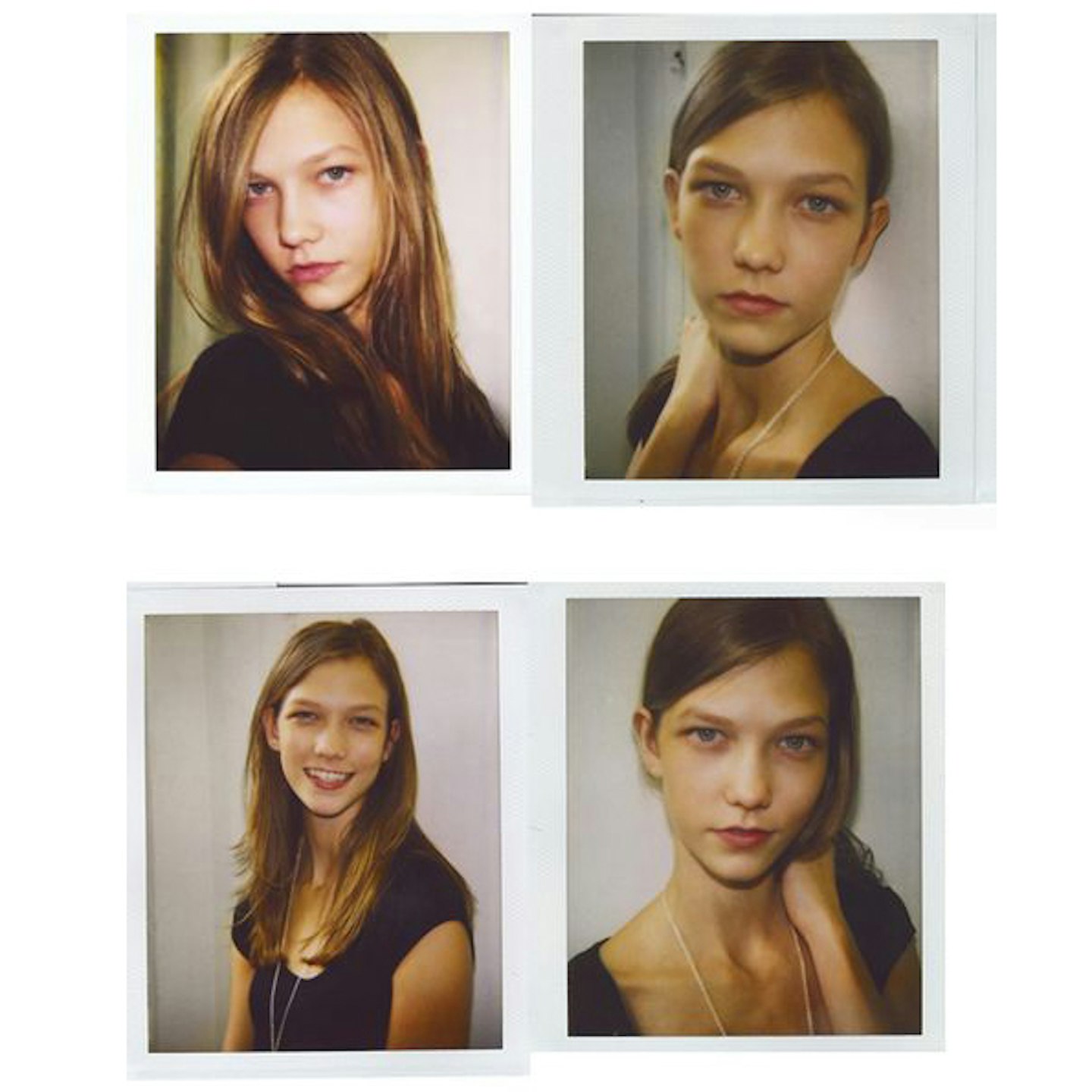 2 of 20
Karlie Kloss
Proof Karlie has always been this cute. Here she is aged 15 in 2007, two years after she was spotted walking at a mall charity fashion show.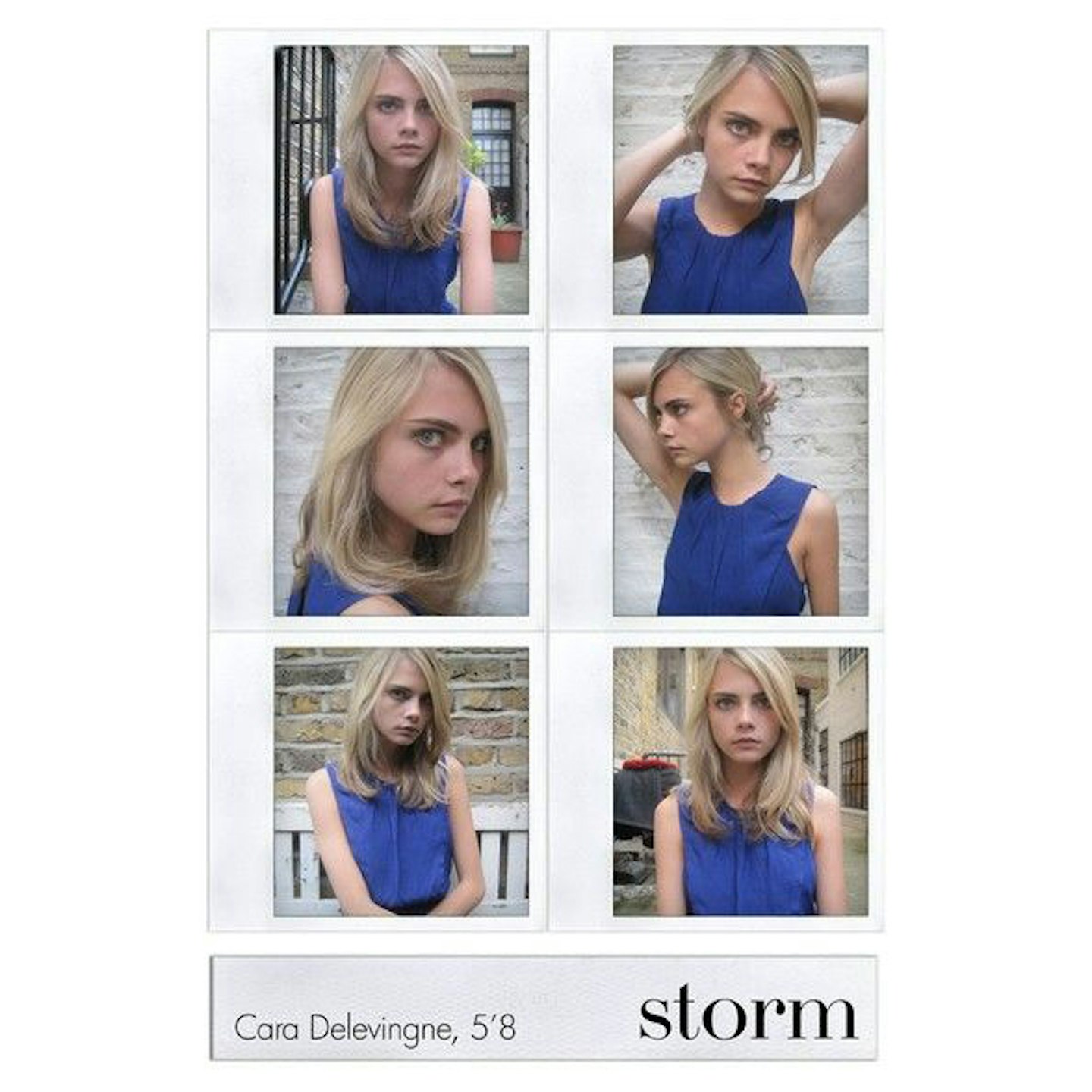 3 of 20
Cara Delevingne
A very blonde Cara's first model card at Storm, aged 15 - five years after her first shoot for Vogue Italia aged just 10.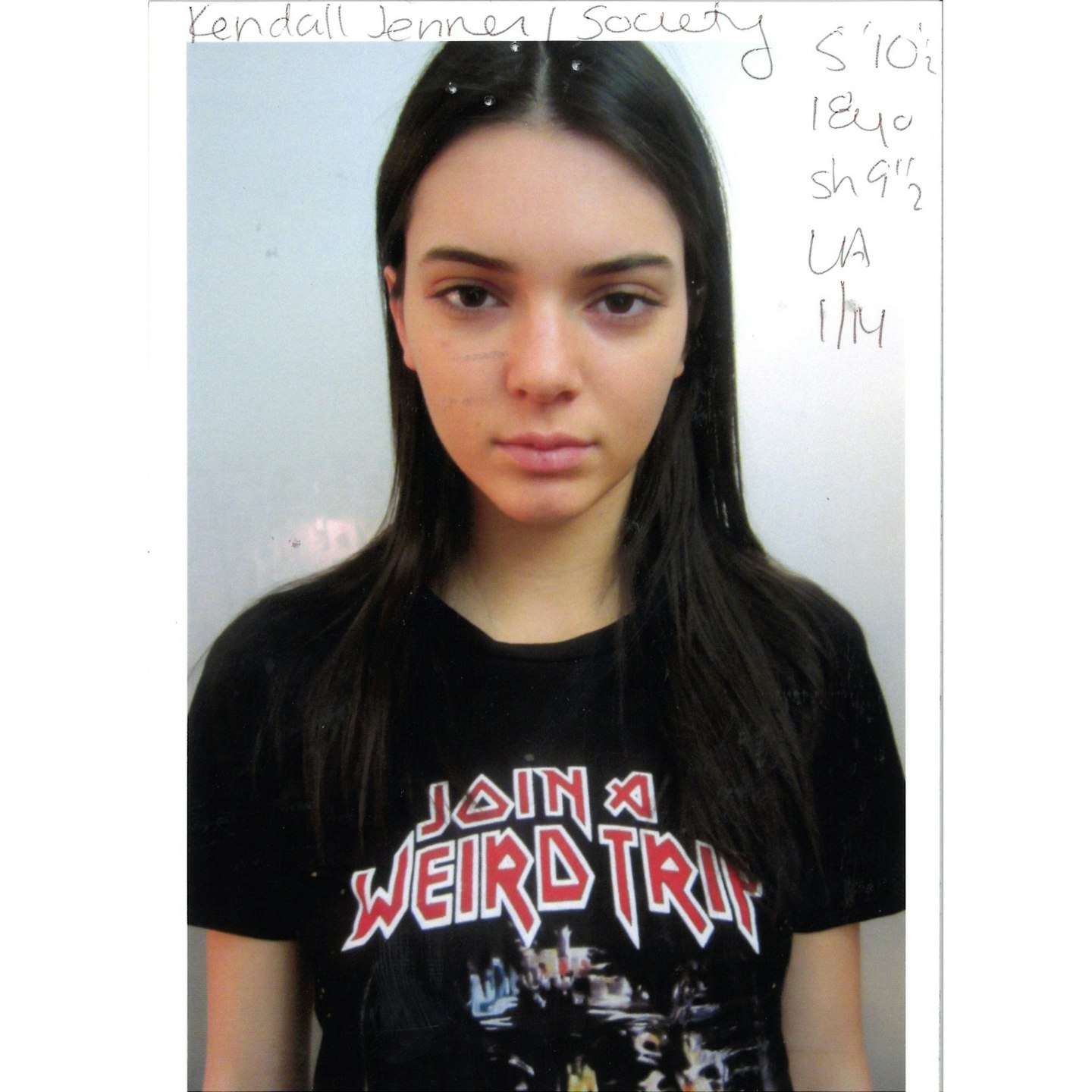 4 of 20
Kendall Jenner
A baby-faced Kendall, 6 years ago when she was just 18, at an early casting.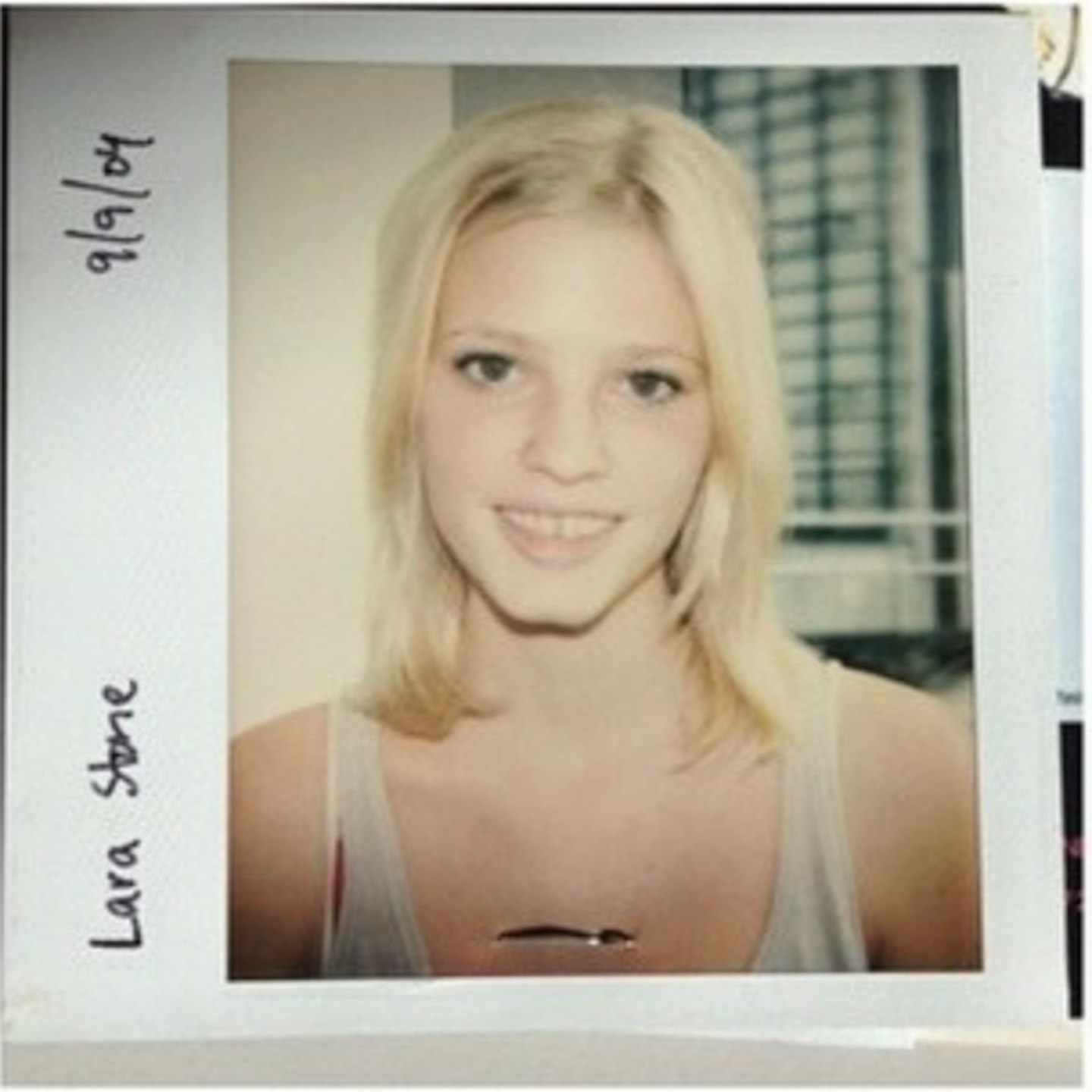 5 of 20
Lara Stone
A fresh-faced Lara Stone, aged 20 – five years after she signed to Elite and an unbelievable eight years after she was first scouted aged 12 in Paris, while on holiday with her family.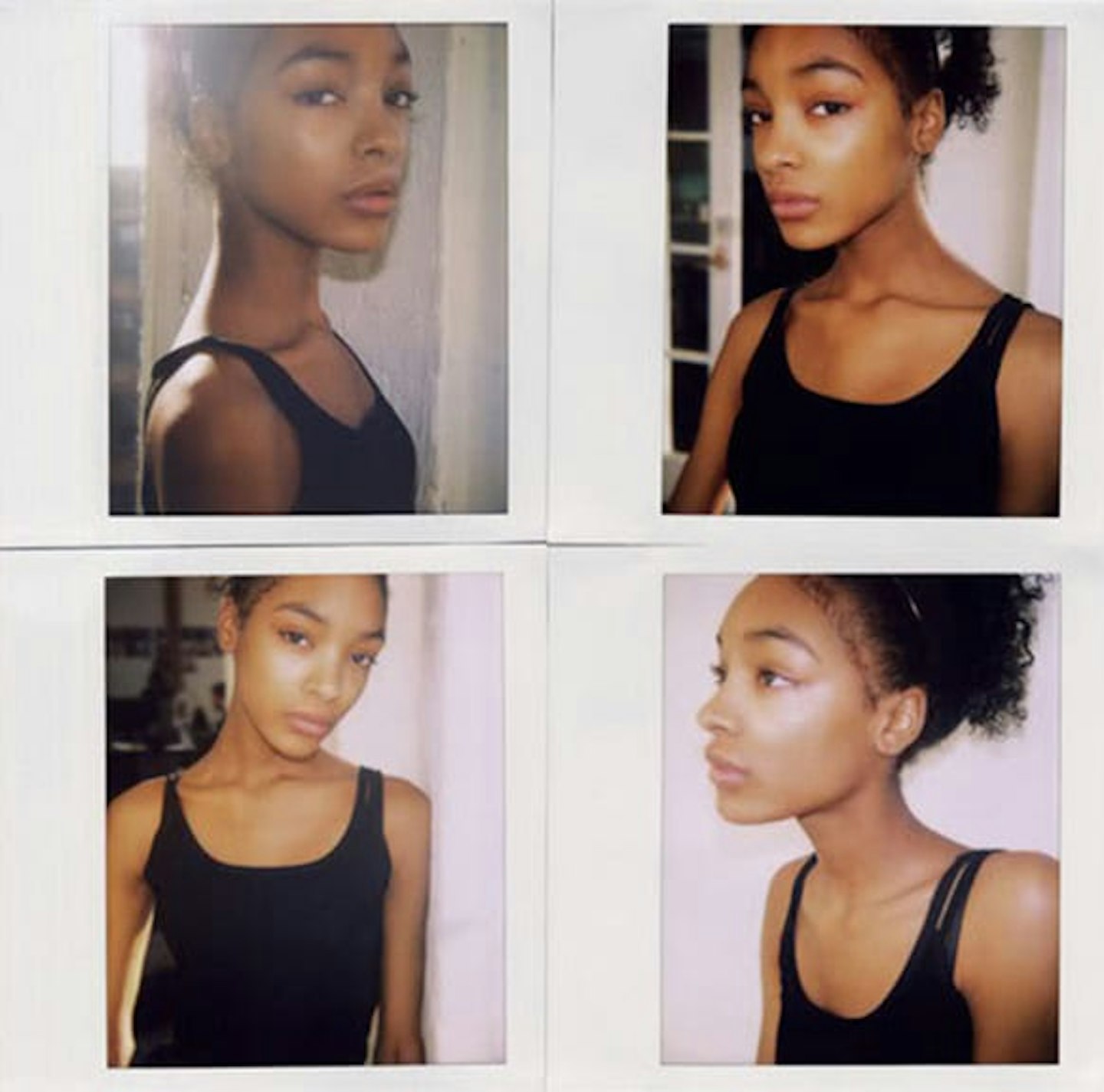 6 of 20
Jourdan Dunn
British Super, Jourdan, was famously scouted in Primark aged 16 and went on to walk international catwalks within a year. Here she is in 2006, having recently signed to Storm.
7 of 20
Kaia Gerber
Kaia was destined to be model material, being the daughter of original supermodel, Cindy Crawford, and began early, with a Young Versace gig at just 10 years old. Here she is in her late teens at a casting.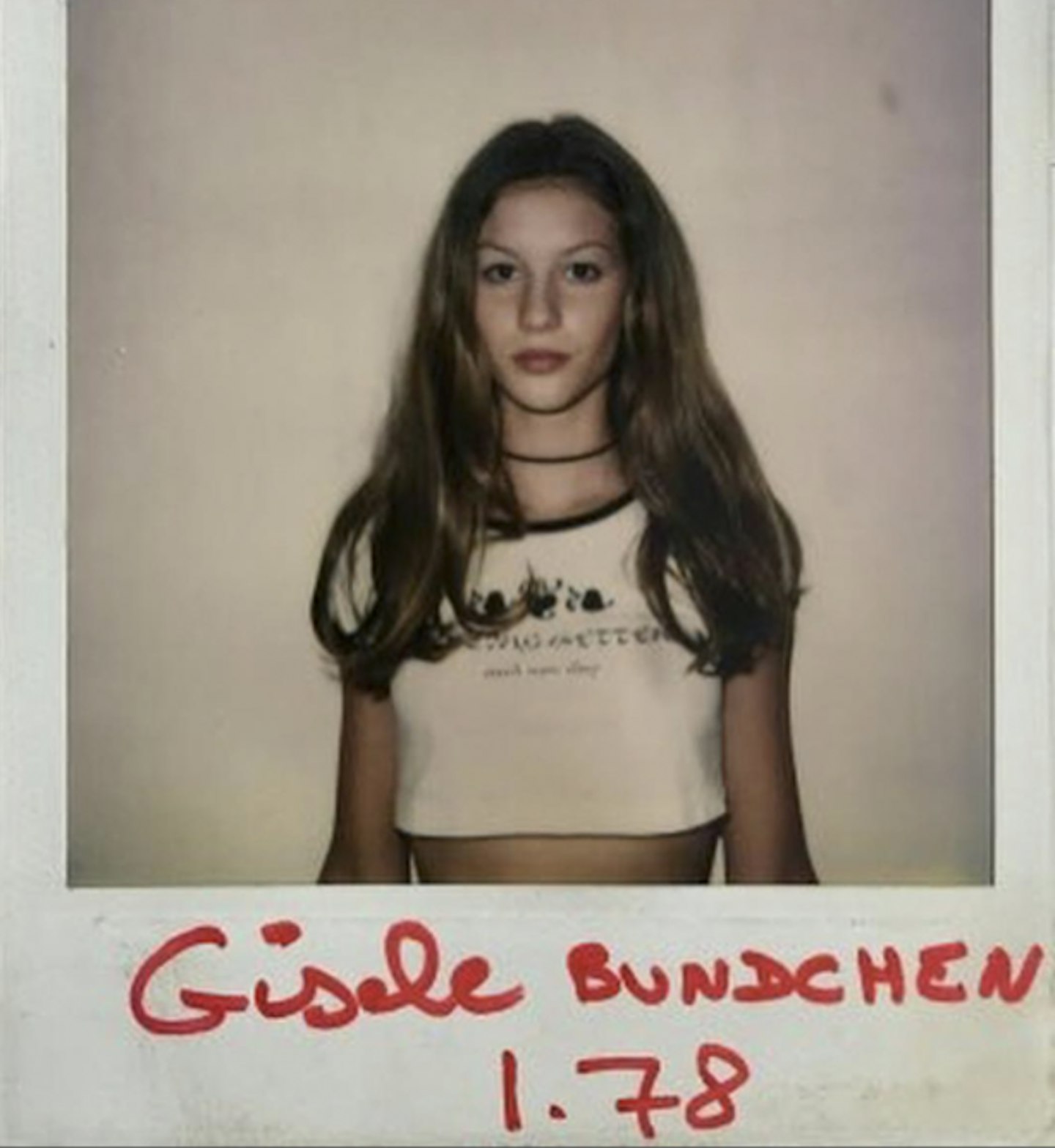 8 of 20
Gisele Bundchen
Brazilian goddess, Gisele, aged 16, after being signed by Elite. She moved to NYC aged 17 in 1997 and rapidly became the world's highest paid supermodel, after being paid $25 million to join Victoria's Secret in 2000.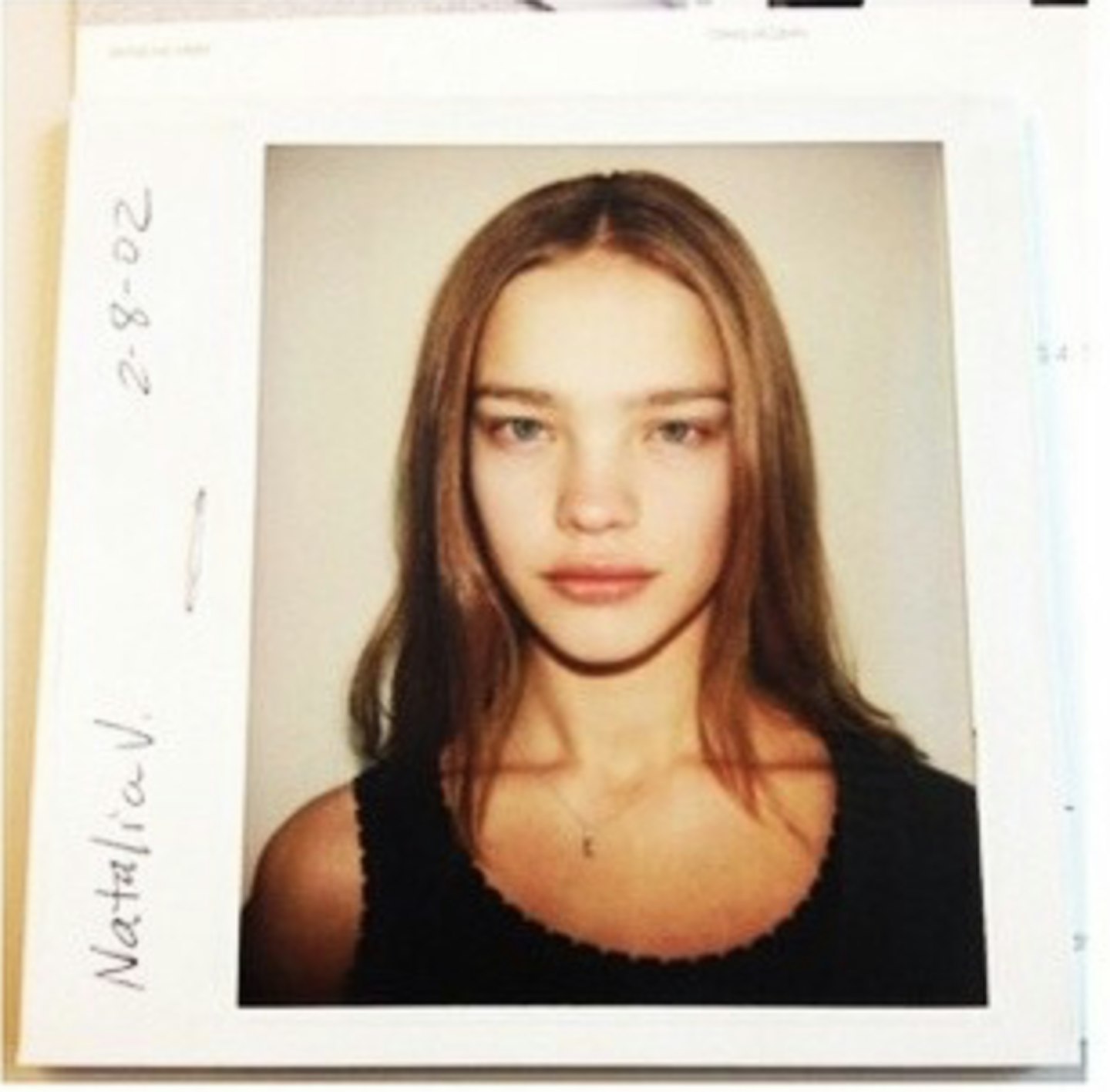 9 of 20
Natalia Vodianova
Russian Natalia, aged 20 in 2002, three years after she moved to Paris and signed to Viva Models. Natalia aka 'Supernova' (for her meteoric rise) is now a mother of 5 and still modelling.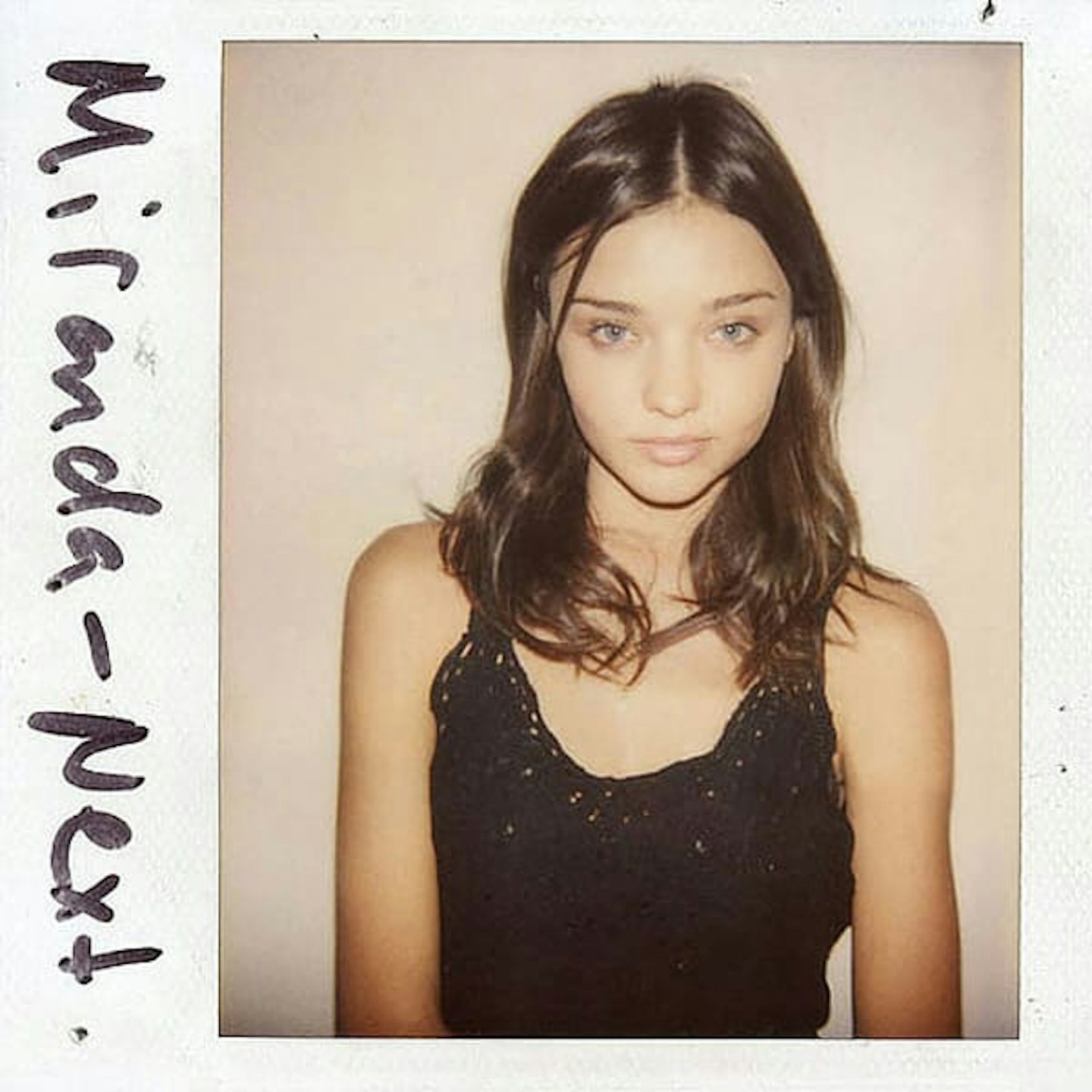 10 of 20
Miranda Kerr
The first ever Australian Victoria's Secret 'Angel' won her first modelling competition aged 13, was flown to Sydney aged 14 and signed on the spot.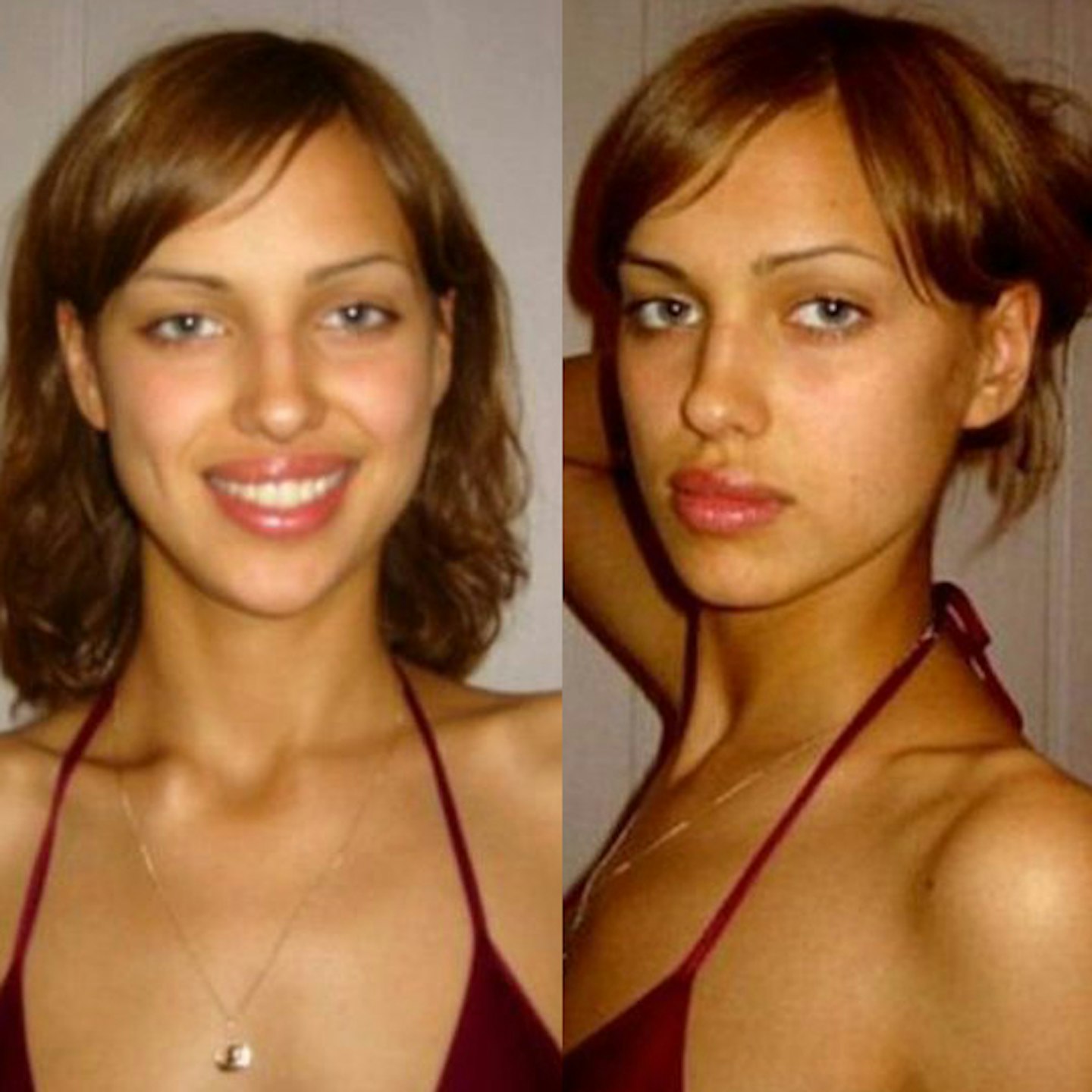 11 of 20
Irina Shayk
Russian Irina, seen here in 2005, started her modelling career at a relatively late 20, when she was scouted locally and persuaded to move to Paris. Her break came two years later when she relocated from Paris to Barcelona.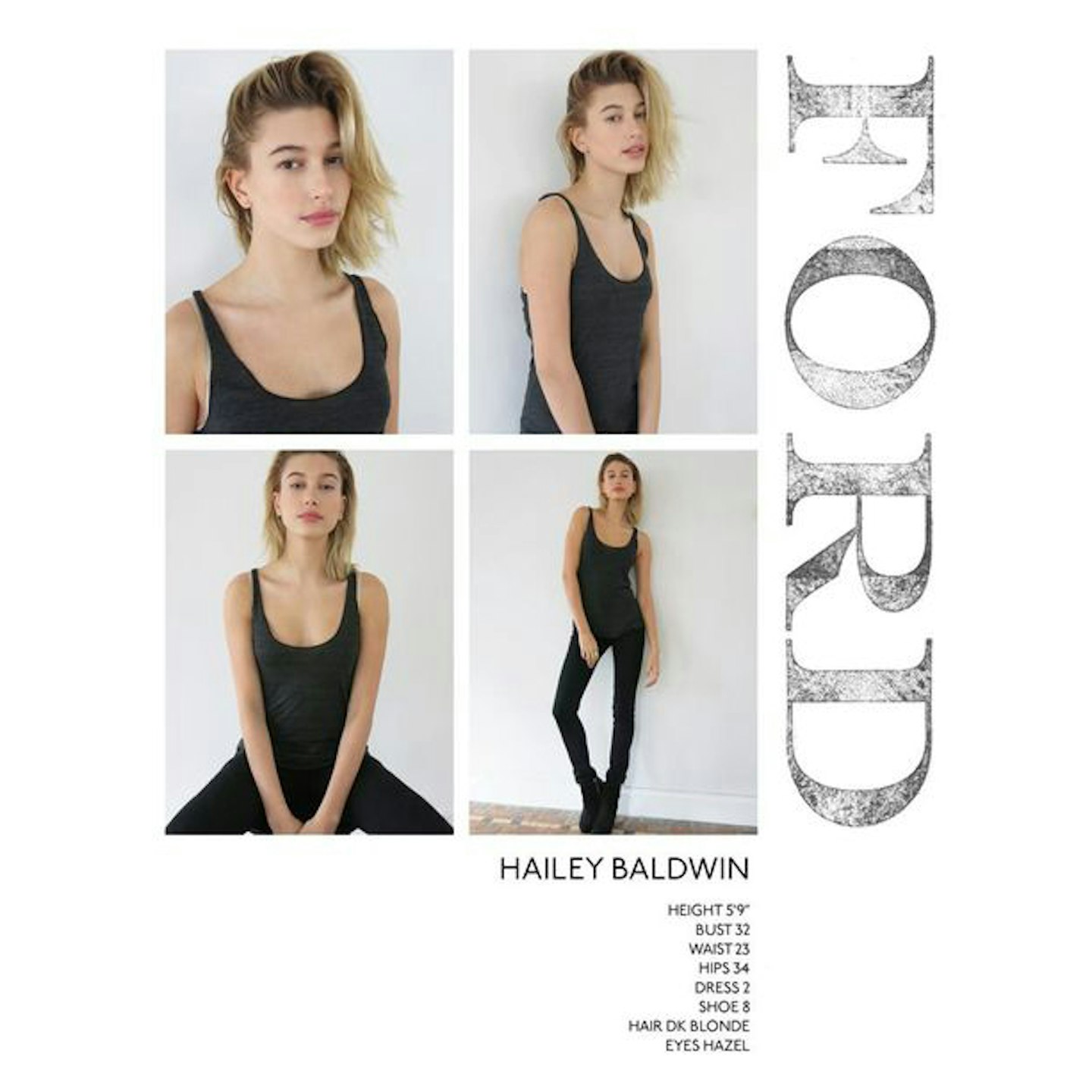 12 of 20
Hailey Baldwin Bieber
Hailey signed with Ford Models in 2014 and made her debut a year later, modelling for French Connection when she was 19.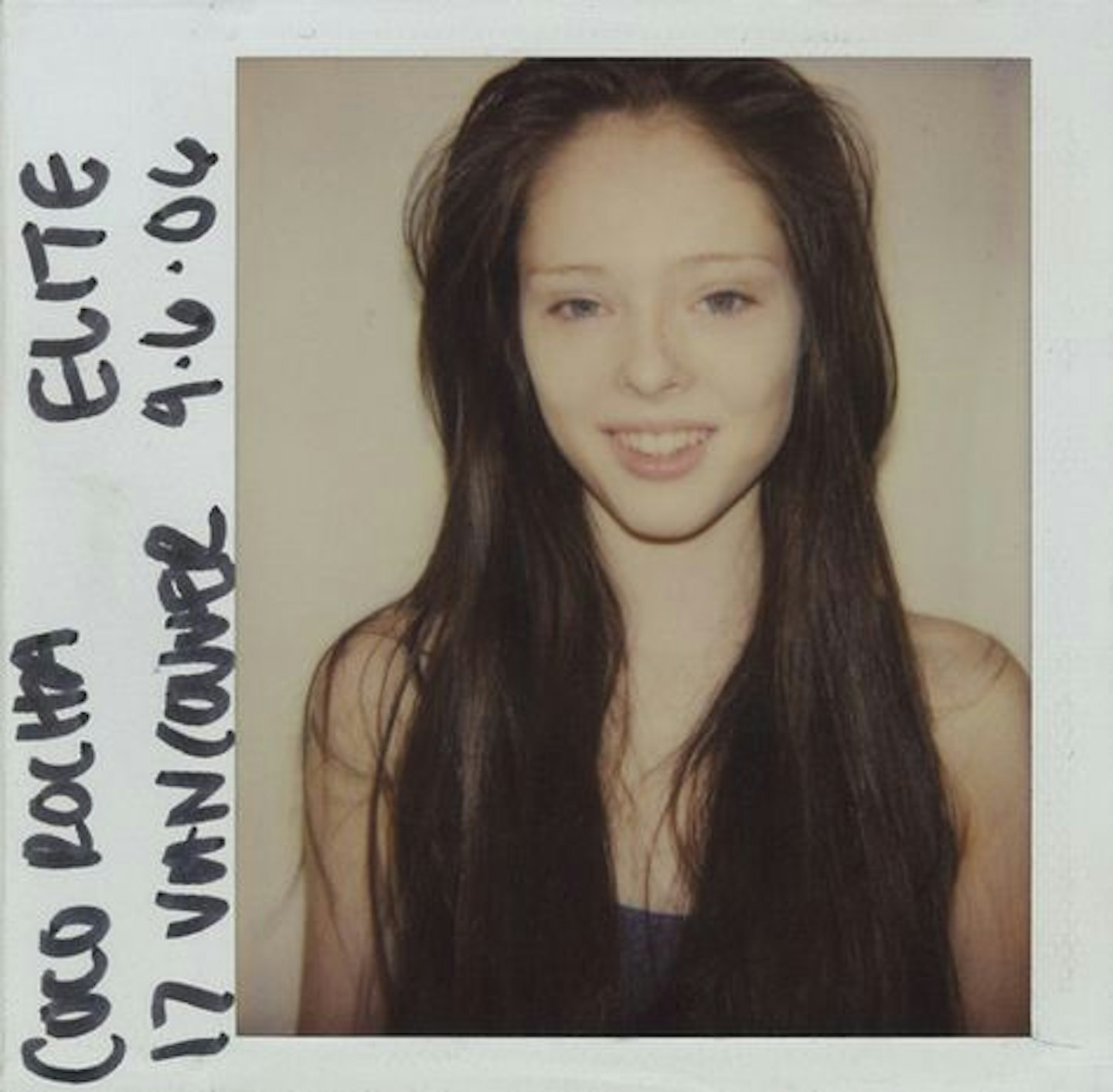 13 of 20
Coco Rocha Model Test shots polaroids digitals
Coco (born Mikhaila) back in 2004 aged 16, a year after she was scouted during an Irish dancing competition in Vancouver.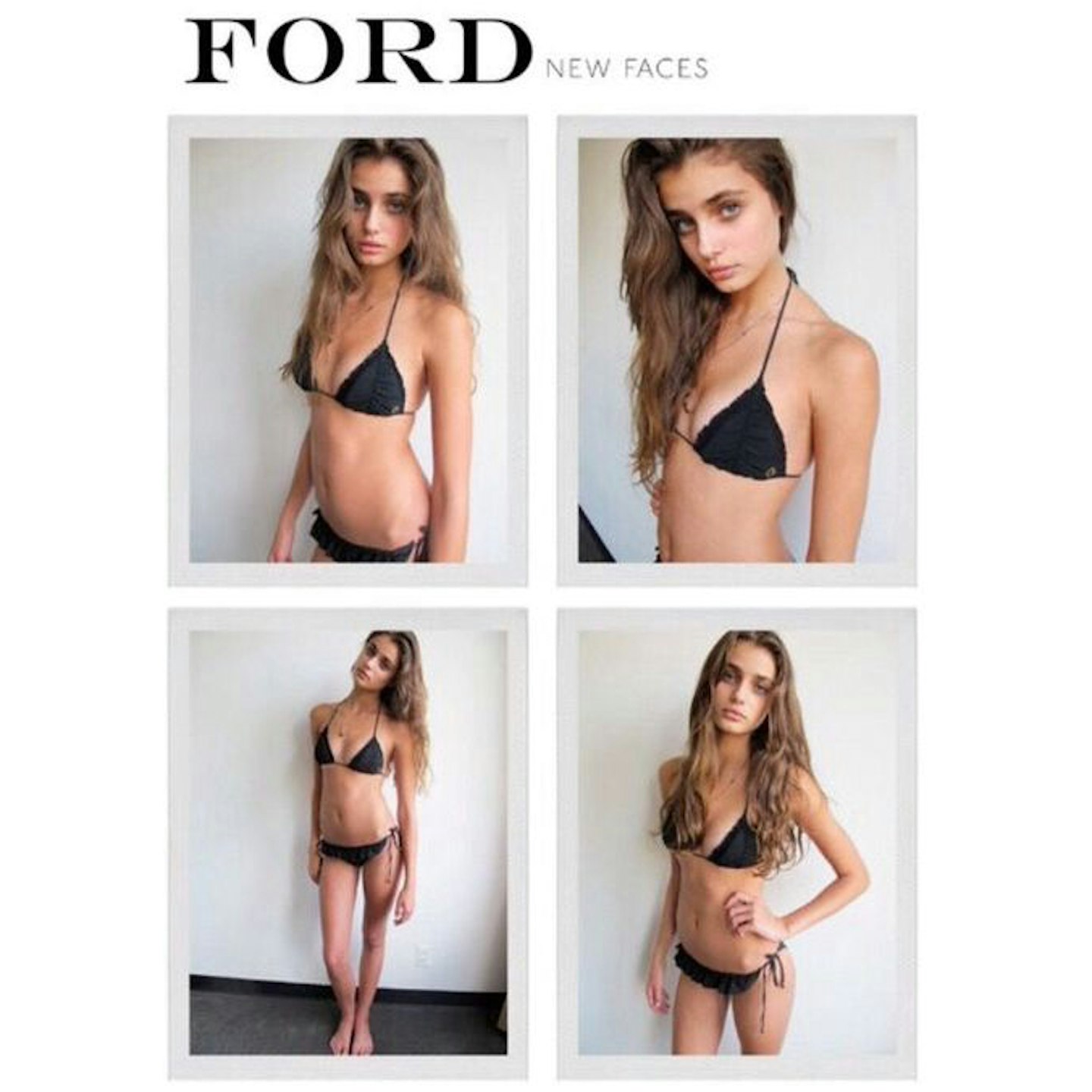 14 of 20
Taylor Hill
Colorado-born Taylor was instantly signed and placed in the New Faces Division of Ford, after being scouted at aged 14 in 2011.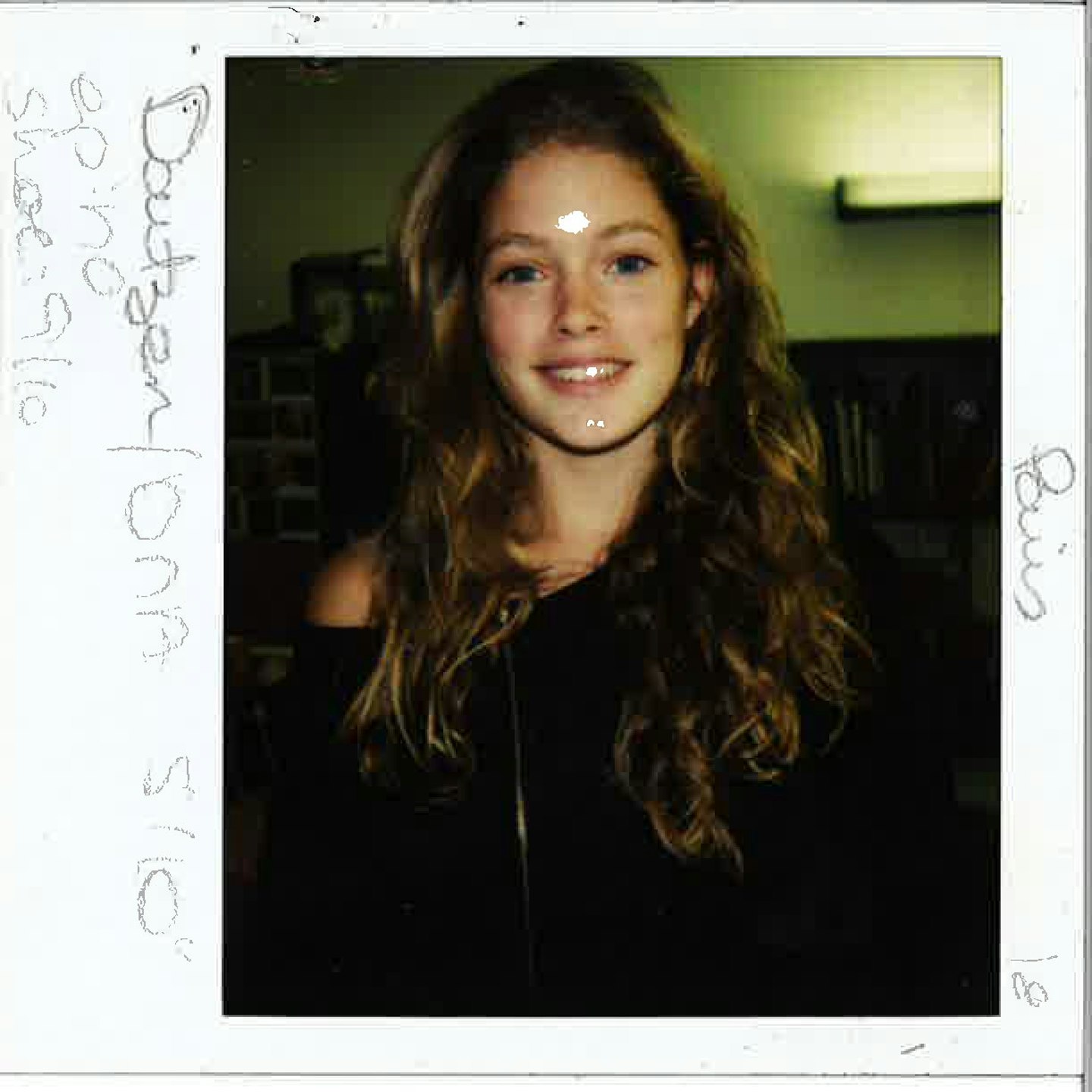 15 of 20
Doutzen Kroe
18 year old Doutzen needed some extra cash so sent some photos of herself to Amsterdam-based agency, Paparazzi and was unsurprisingly signed on the spot.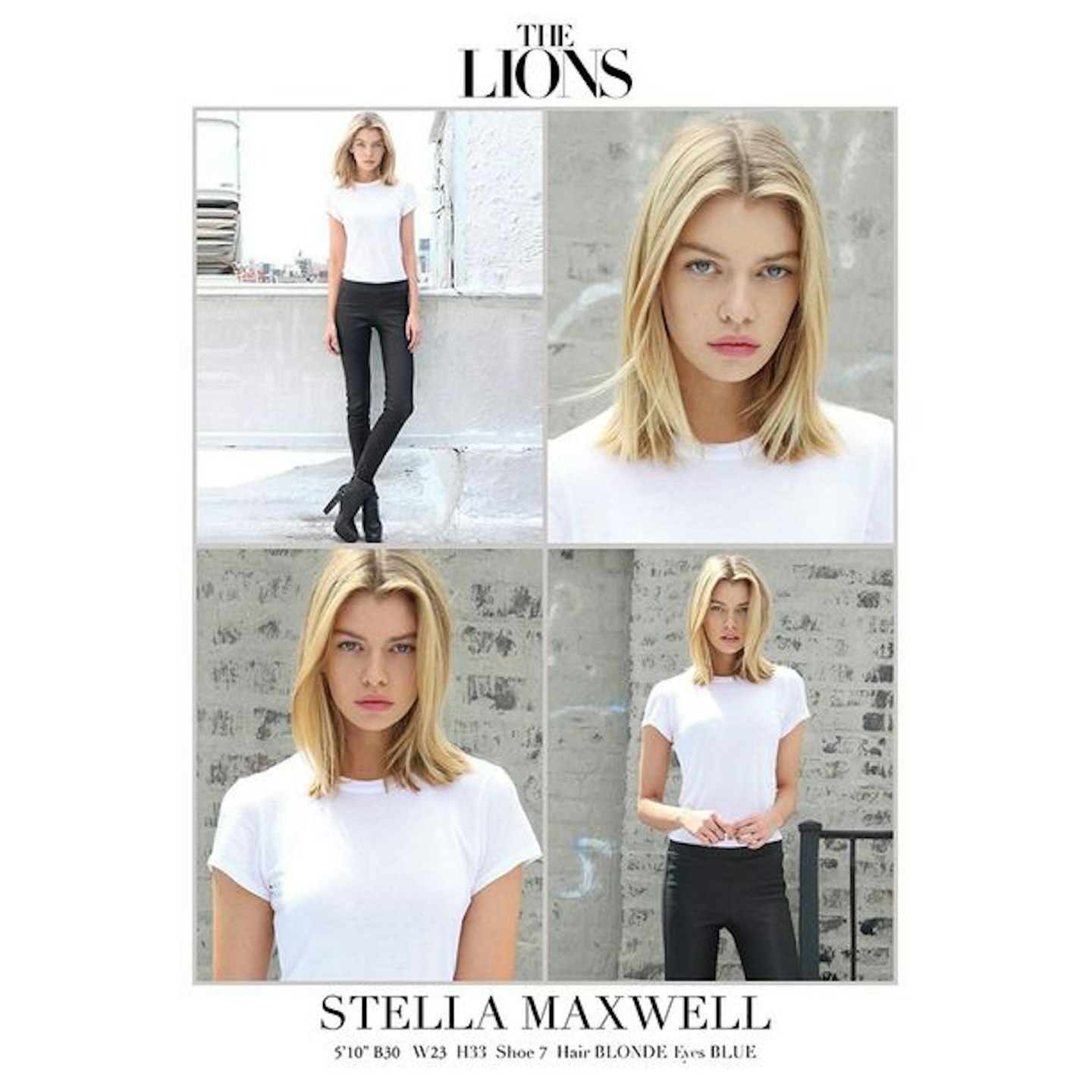 16 of 20
Stella Maxwell
Bilingual (she speaks fluent French and English) Stella was signed to agency, Ali McD, in 2008, aged 18, after being scouted whilst out shopping in New Zealand. She signed to US agency The Lions soon after – as seen here.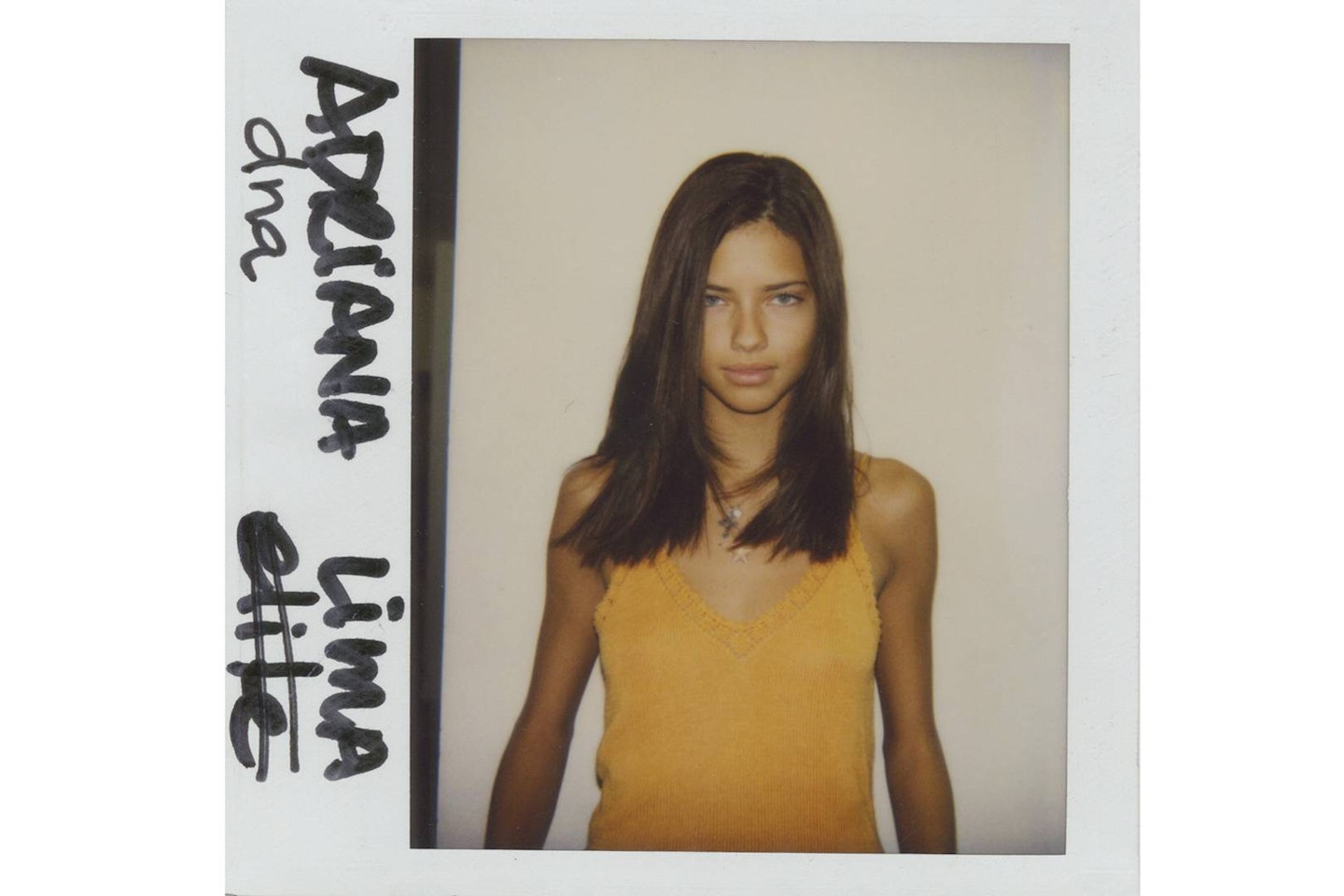 17 of 20
Adriana Lima
Brazillian-born Adriana entered her first modelling competition aged 13 in 1994. After coming second in the Ford Supermodel of the World Contest aged 15, she was immediately signed and never looked back.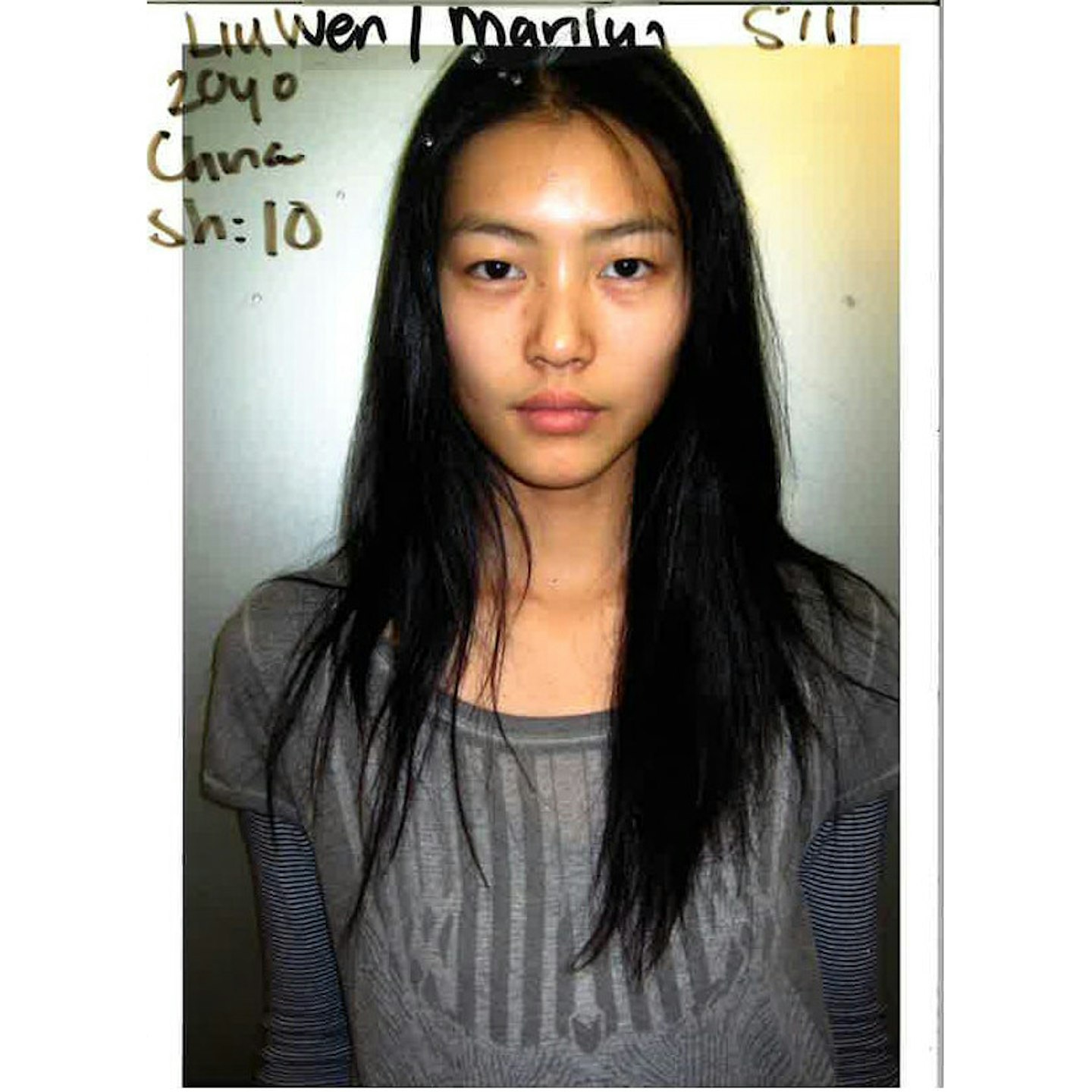 18 of 20
Liu Wen
Back in 2005, a 17 year old Liu Wen entered a modelling competition in her native China. She didn't win, but enjoyed the experience so much she carried on modelling. Here she is three years later, aged 20 at an early casting call.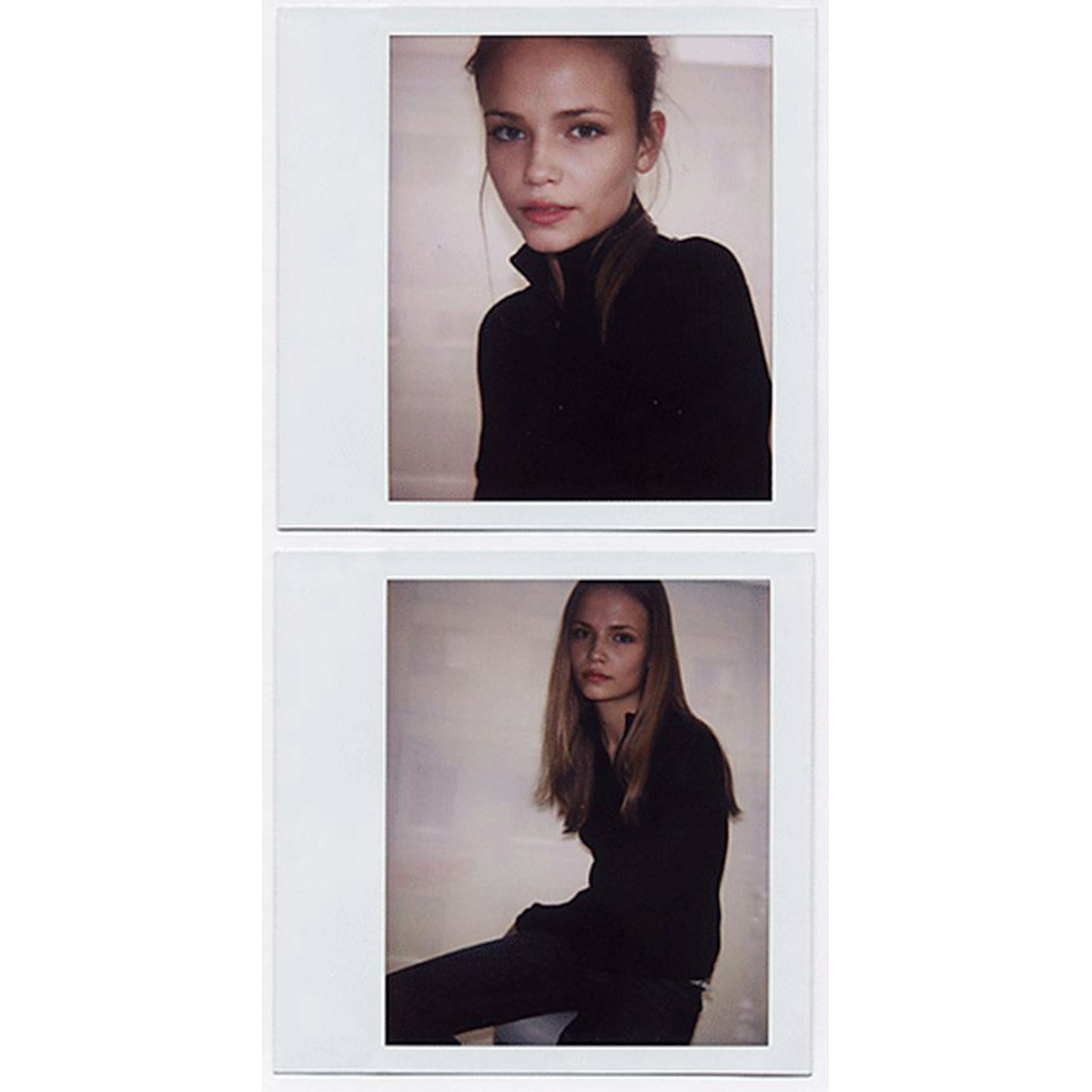 19 of 20
Natasha Poly
Natasha began modelling aged 15, in her local Russian town. By age 19 she had made her runway debut for Emanuel Ungaro, and walked her first VS show a year later.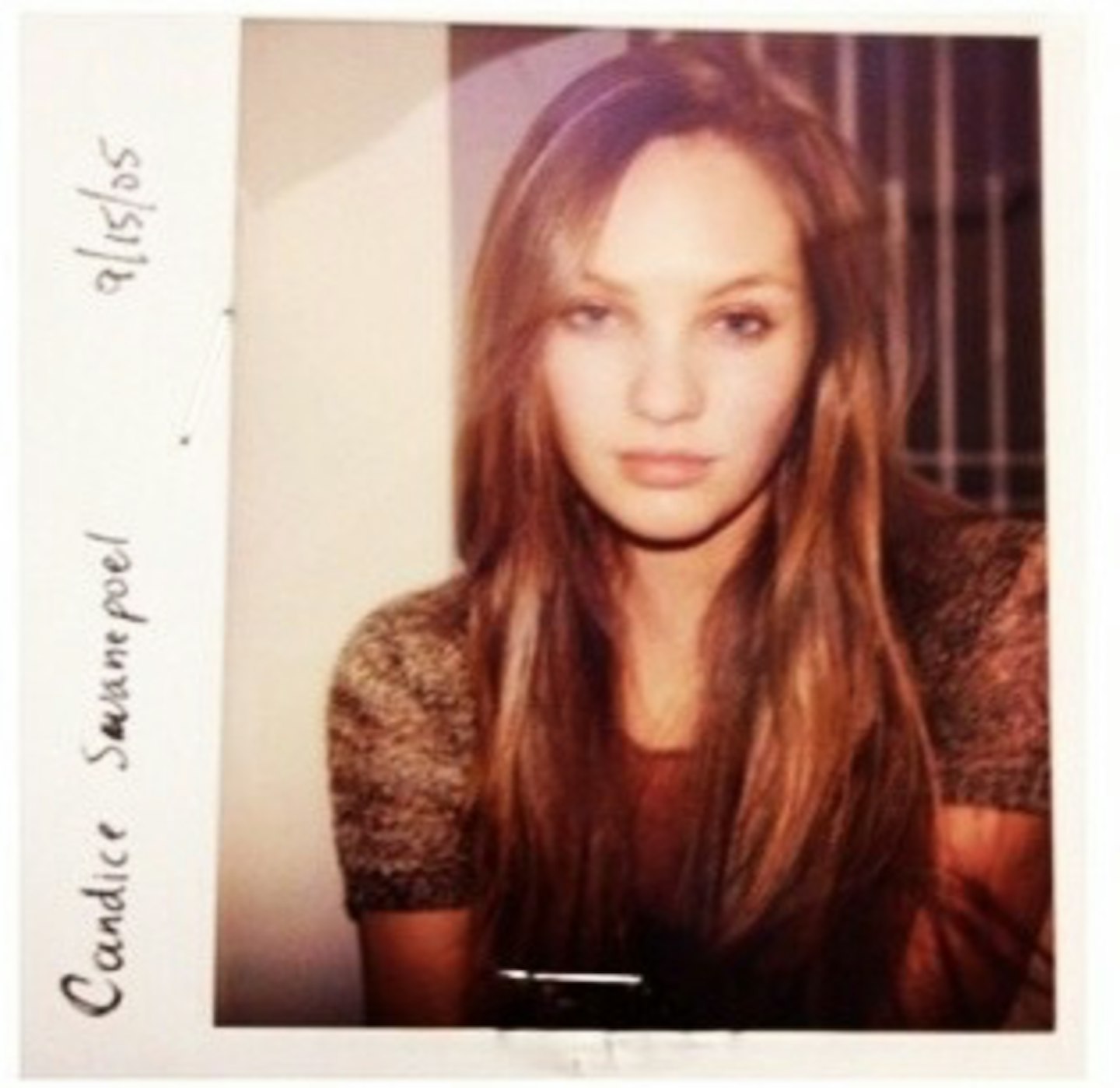 20 of 20
Candice Swanepoel
South African Candice was scouted aged 15 in a local flea market. Here she is aged 17 in an early agency Polaroid, shortly after she had moved to Europe to pursue her career.