It's Christmas party season night, you're the life and soul of the dancefloor. There's no drink you won't try and no Beyoncé dance move you can't master. Cocktails? By the bucket. Shots? Bring 'em on. 3am karaoke? Just try to take that microphone away.
Unfortunately, the next day isn't quite as enjoyable. Your head is banging, it feels like something has died in your mouth and any attempt at movement causes an immediate wave of nausea. You're not hungover, you're ill. Dying in fact. You'll do anything to avoid feeling this way, and you're definitely never drinking again. Ever.
And to make matters worse you've got a meeting that can't be cancelled and you need to be out the house in 45 minutes. What to do? And more importantly, what to wear? How to hide the fact that you're one wrong move away from vomiting all over yourself?
Alexa, Cara and co are all over Instagram, drink-in-hand partying until 4 in the morning, and they always look fine. And that's the key point, they look fine. Even if they're a shivering mess on the inside, to the outside world they're fresh-faced and glossy.
Through extended investigation and trials – all in the name of research – we've discovered several foolproof tricks to beat those hangover blues. So make like the A-list partiers and look your best the morning after the night before.
1. Switch to Scarlet Lipstick
The first step to feeling better is looking better. One trick we've gleamed from stalking Alexa Chung and Harley Viera Newton on Instagram is that a swipe of red lippy is an instant face brightener. Plus, nothing says, 'I've made an effort' like rouged lips. Even if you'd rather be back in bed.
If you feel like splashing out, Charlotte Tilbury's matte Sexy Sienna is a real winner – this is the woman responsible for ultimate London party girl Kate Moss' make-up, after all. Alternatively, Kate Lasting Finish for Rimmel is cheap as chips and comes in a range of hues.
Read More: How I Learnt To Stop Worrying And Start Wearing Lipstick
2. Bring on the Bright Outfits
The mistake most people make when nursing a sore head is trying to blend into the background. A hungover person would never bring attention to themselves, so choose a cheery knit and stand out from the crowd. A rainbow hue will raise the spirits of even the foulest moods. Cos will never let you down when it comes to vivid knitwear, or head to Topshop for one of their colourful Christmas-worthy jumpers.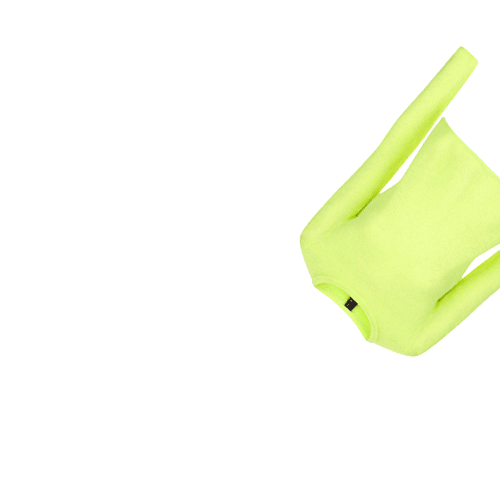 **3. Add Embellishment and Accessories **
If there's one person who knows a good night out it's pop princess Rihanna, so take the Barbadian singer's advice and, 'Shine bright like a diamond'. An embellished collar, a sprinkling of gems or a smattering of sequins, just make sure it sparkles. We guarantee you'll look a million dollars, even if you're feeling slightly less valuable…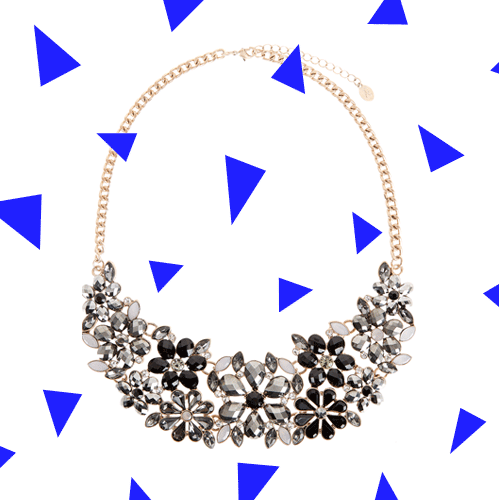 You can't go wrong with a shirt from ASOS, and the brand is spot on for an embellished collar. Alternatively, try a statement necklace: Accessorize do a great selection.
4. Feel Hot in High Heels
Yes, it feels like a lot of effort, but there's something about a pair of heels that flat shoes just can't compete with when it comes to looking polished, no matter how cool they are. Heels ensure you walk taller, and make even the most laidback of looks look a little more together and are an instant confidence booster. Which means you can still look glam in even your baggiest pair of boyfriend jeans.
Kurt Geiger's Seed boots will take you right through the winter months. Or head to Zara for sleek stilettos that won't blow your budget.
Read More: Try One Of Our Daily Cravings
5. Rock the Boden Breton top
If there's one group of women who know how to master the 'I just woke up like this' look it's the women of Paris. Model Caroline de Maigret and blogger Camille Charrière often turn to the Breton stripe for off-duty chic. Pair the classic style with a biker jacket and skinny jeans and channel the nonchalance of the French capital.
Boden do a great long sleeve Breton top in a variety of colours, but the navy is our pick. Or try H&M for a body skimming cut.
**6. Try a bit of Tailoring **
A tailored jacket is an instant outfit smartener, and it's especially good for hiding a hangover at work. Not that turning up to the office hungover is something we've ever done… Ahem.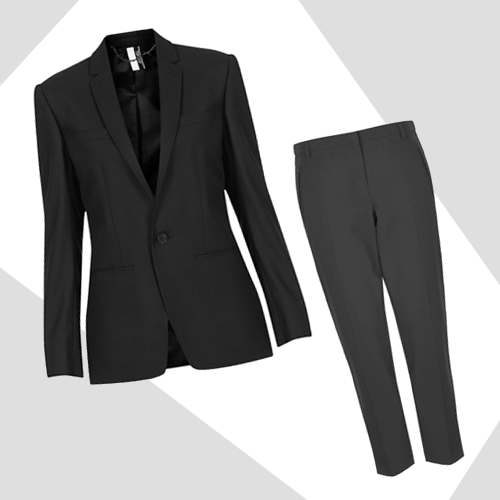 Topshop's suit section is a real winner when it comes to modern cuts and silhouettes. Alternatively, try Mango for a slim fitted blazer.
Feel better? No? Well at least you look good.
**Like this? Then you might also be interested in... **
****Things Audrey Hepburn Put In Your Wardrobe Without You Even Realising
You'll Want These Amazing Leopard Print Culottes In Your Life
In Which A Guy Muses Whether It's Ever Ok To Change Your Style For A Girl
Hannah Fillis is the Social Media Editor at Net-A-Porter. Follow her on Twitter: @hannahfillis
This article originally appeared on The Debrief.