It's difficult staying fashionable as a fat person at the best of times, let alone in the 32 Degree heat that's seeping out of pores you didn't even know you had. Between chub rub, sweat stains and staying 'Cool For The Summer' - a la Demi Lovato - it can feel all too easy to just throw on a simple maxi dress and be done with it in the hotter days of the year. Who cares about style when you're losing half your body weight in sweat? The chic people of plus size Instagram accounts and fashion blogs, that's who.
But these influencers have an unfair advantage on the rest of us plus sizers - looking fatshionable is their livelihood and their passion. They don't have the option of looking like a slob for a pit stop at the pub with their mates. Instead, they need to be perfectly poised for a #candid shot at an up-and-coming bar. With this in mind, seeking out their professional opinion on staying cool and looking cool this summer was more than a must - it's a necessity to survive the upcoming summer months.
Blogger Bethany Rutter of Arched Eyebrow - who has just released her own clothing line with plus size fashion retailer Navabi - thinks that the best way to survive is in covering up. 'The only way to guarantee comfort and zero chub rub is to use a physical barrier.' She explains, 'Whether that means wearing ultra-light trousers made of plisse (my faves, which I'm wearing today) or ribbed comfort shorts (the best are from Evans), it's the key to summer dressing for me. It's why I favour midi and maxi-length dresses and skirts in warm weather, to conceal the shorts.'
The issue with chub rub is one that haunts a majority in our often chilly nation, even our thin sisters find their thighs redraw after a long walk on a hot day. If your thighs touch, you're sure to have felt the pain. But if longer garments just aren't your jam, other alternatives to (literally) save your skin are out there.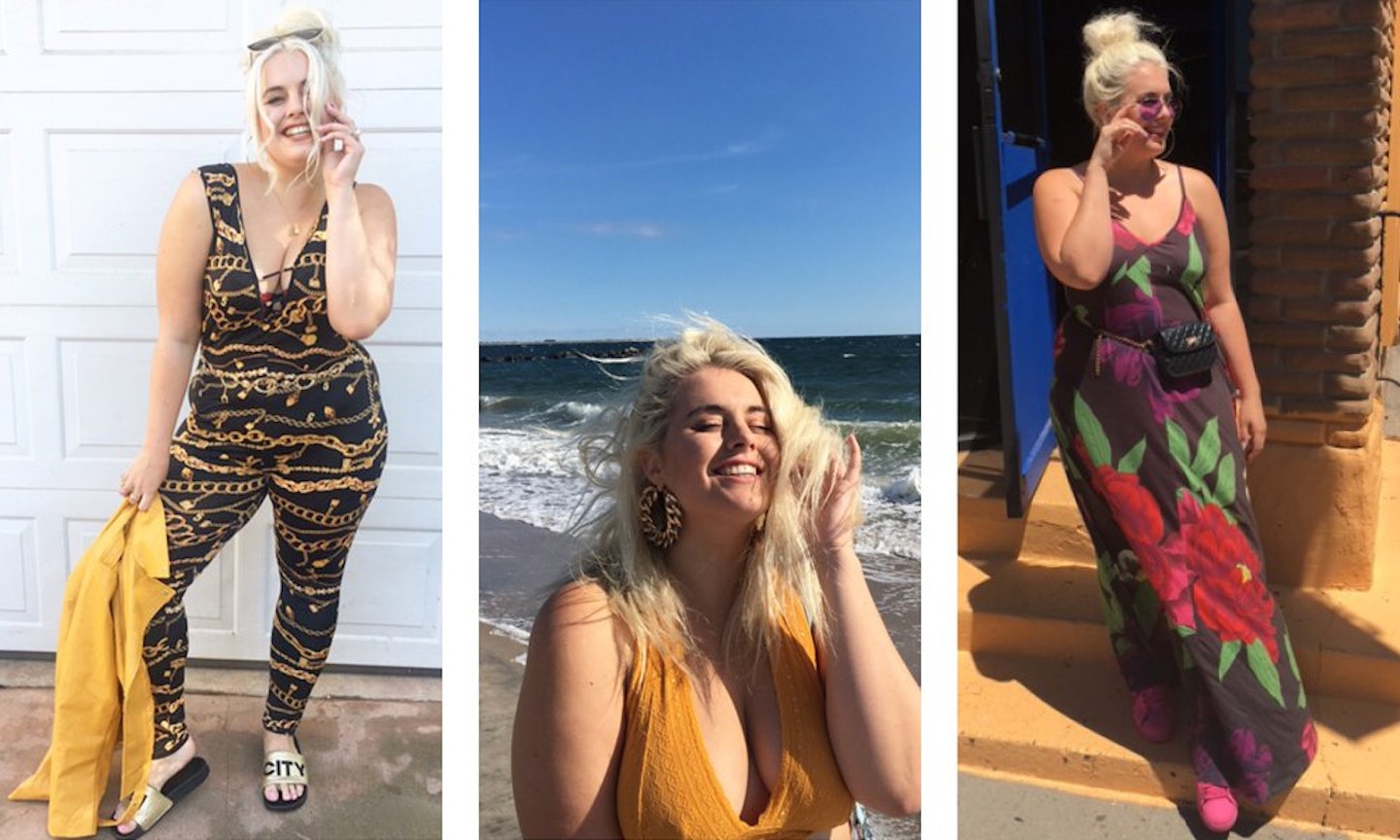 Plus size model and influencer Felicity Hayward recommends, 'cutting up a pair of tights into shorts helps those thighs glide instead of rubbing in the heat' for a more fashionable take on Rutter's comfort shorts.
Fellow model and blogger Chloe Pierre goes one step further towards wearing as little as possible, giving her top tips of lubrication or specific product purchases to battle chub rub in the heat, 'always carry a fan, bottle of water, baby wipes, and Vaseline or Sudocream - every pair of chafing thighs needs regular lubrication. I also love my Bandelettes for Chafing Support and give a middle finger to anyone that thinks that being bigger means you should cover up – let it all hang out if you wish, just do it fashionably!'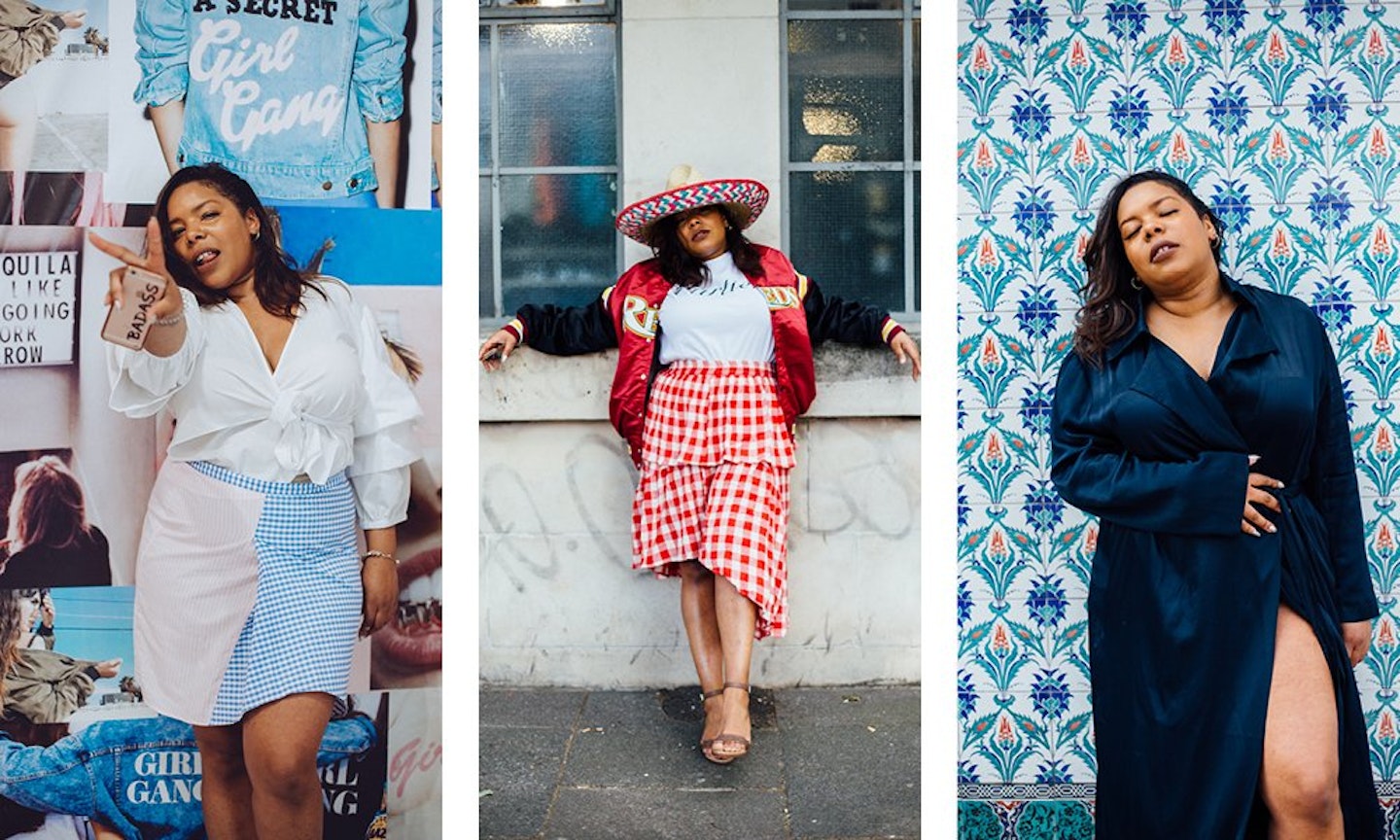 Bandelettes are bands that go around your thighs - kind of like a garter - to protect your legs while also accessorising those thick thighs. With plenty of cute designs, Bandelettes can be just as much a part of your outfit or hidden underneath a longer skirt.
Stepping away from all the thigh talk, different plus sizers focused on different ways the heat may affect a fatshionable person in the heat.
Nerd About Town's Stephanie Yeboah finds on trend garments that fit all your fat needs easier to find than you may think. 'White Bardot flowy dresses are perfect for the scorching summer season.' She comments, 'As well as the off-shoulder cut being THE style of the moment, white garments will keep you cool as it reflects and absorbs less heat than other colours.'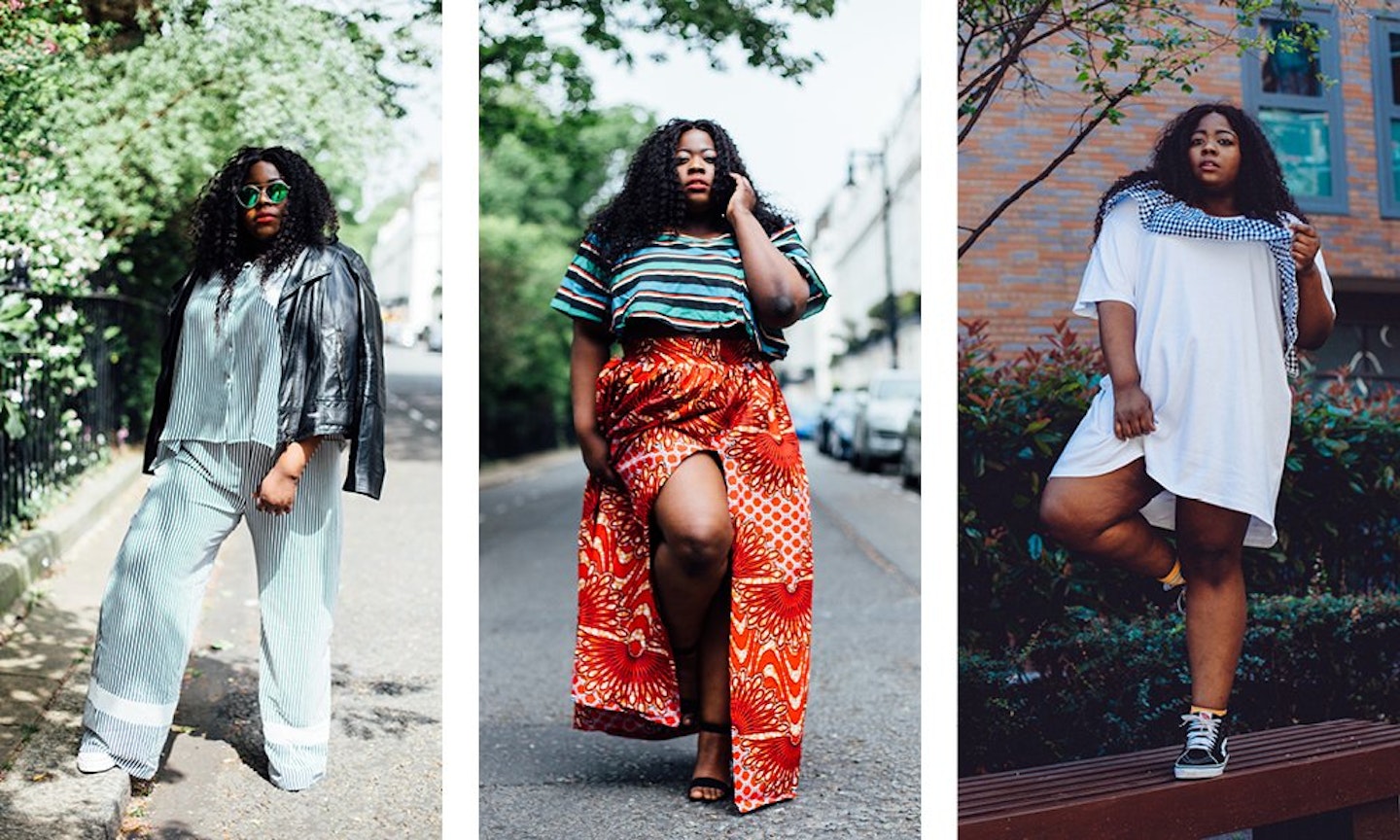 However model and influencer Marquis Neal goes for a different way of styling it out in the sun, telling us to embrace layers in the heat over single, simpler garments. 'My biggest tip for staying fashionable and cute while being in the heat and plus sized, would be a great mix of light, breathable, transitional layers.' Neal recommends, 'Lighter layers make it easy to change up your look in the off chance the sun is scorching a bit hotter than you expected, as well as giving you an opportunity to customise and adjust your outfit as you hang out in the sun.'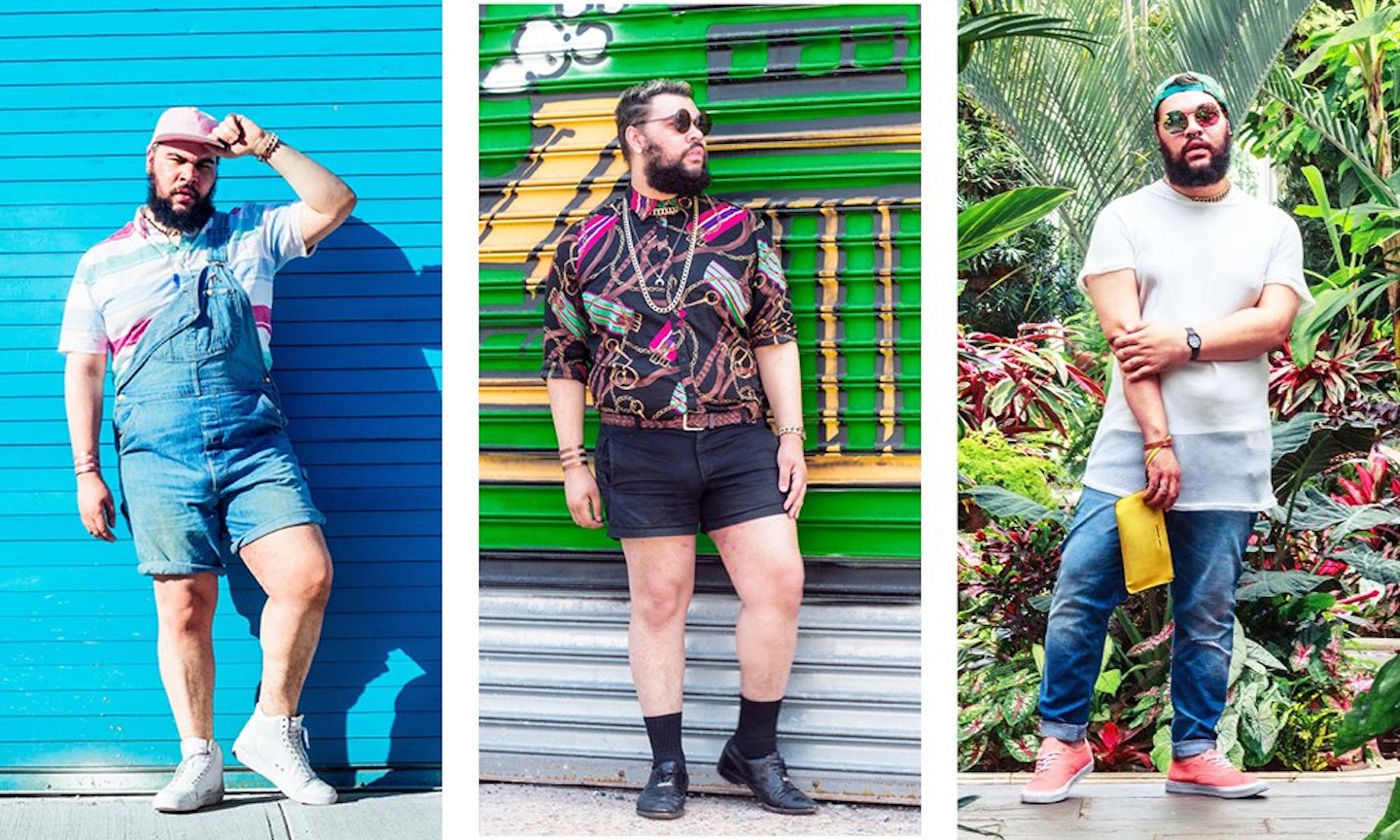 With plenty of different angles on staying fat and fashionable, as well as a whole load of advice that can be applied in any number of ways, these plus size influencers' words are invaluable to anyone of a heavier weight this summer.
But while this practical advice is all incredibly useful, Chloe Elliott of Chloe in Curve wants you to remember body positivity in amongst a sea of 'beach body' and 'summer diet' skewed media. 'Wear. What. You. Want. Don't feel you need to cover up in this heat because of what strangers might think of your body.' Elliott instructs, 'Don't let that limit your enjoyment, comfort, or your holiday - get that bikini on you thought you couldn't wear!'
All in all, this is probably the best advice a plus sizer could receive in this season. Stop dressing for other people, stop hiding your flesh in fear - let it all hang out and keep cool in daisy dukes just as happily and proudly as anyone under a size 14 may feel.
Like this? Then you might also be interested in:
Follow Georgina on Instagram @princessgeorgina
This article originally appeared on The Debrief.