There's nothing quite like young blood kickstarting the jolt of energy our industry craves and thrives off. This season, there's so many that it's hard to dwindle down. The great thing about this is that they all bring something different and enticing to the table - whether that be artisanal luxury out of Lagos or all-out gender indifference. Whatever tickles your fancy, we've got you covered with our round of who's who and who's worth keeping your eyes in the new decade.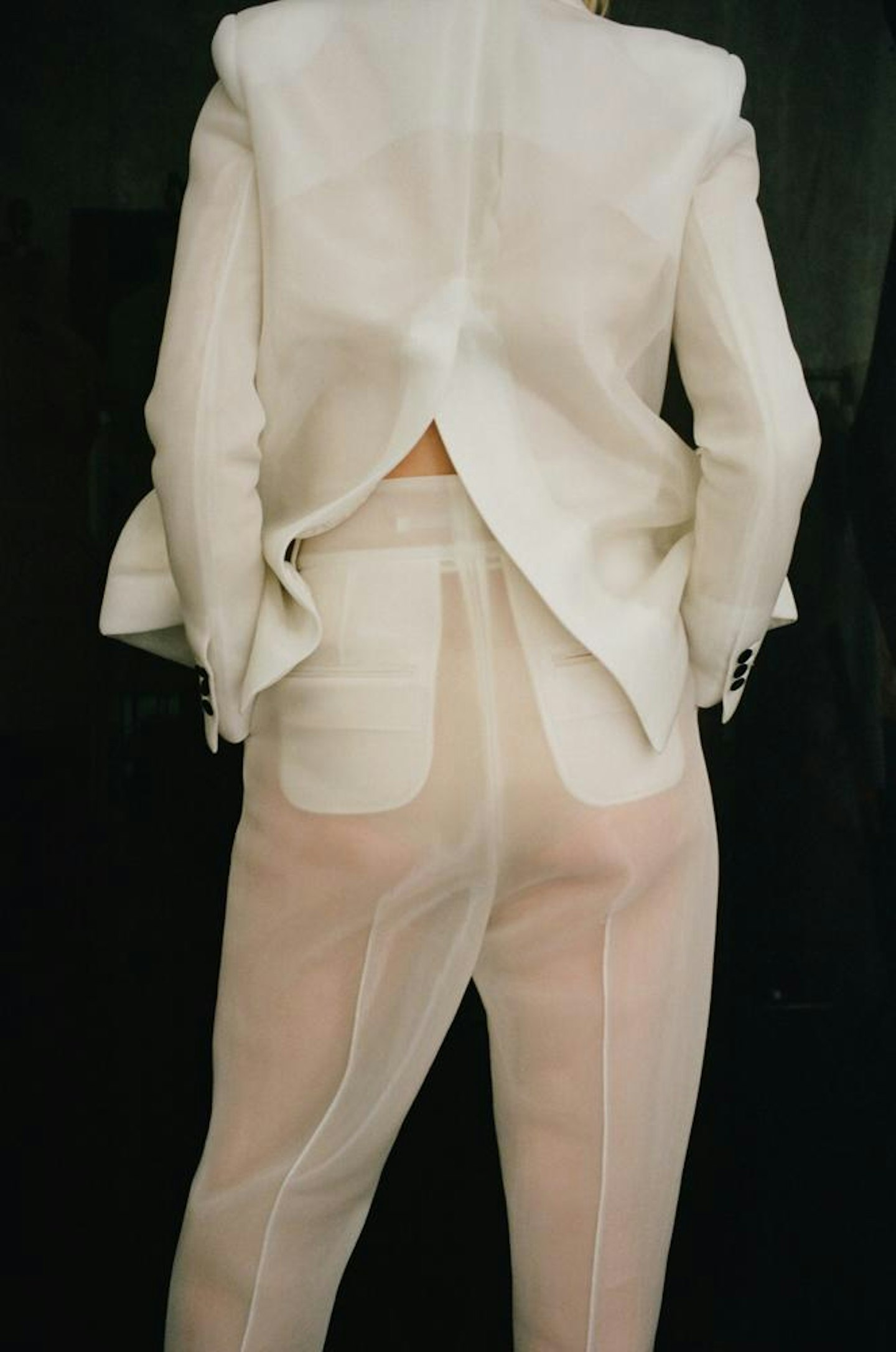 1. Peter Do – For Phoebephiles In Mourning
Peter Do (pronounced 'dough'), is the Vietnamese born, Parson's trained, understudy to Phoebe Philo who is revitalising New York's fashion scene.
Signature: THAT translucent suit that everyone and their best friend wanted. Besides that, it's all cool tailoring, clean lines and chic colours.
Currently: Seen on the likes of Solange and Zendaya, Do is gaining stockists (Net-aPorter, Dover Street Market, Machine-A) like he is gaining followers (currently at 160k).
Next Moves: At this point? World Domination.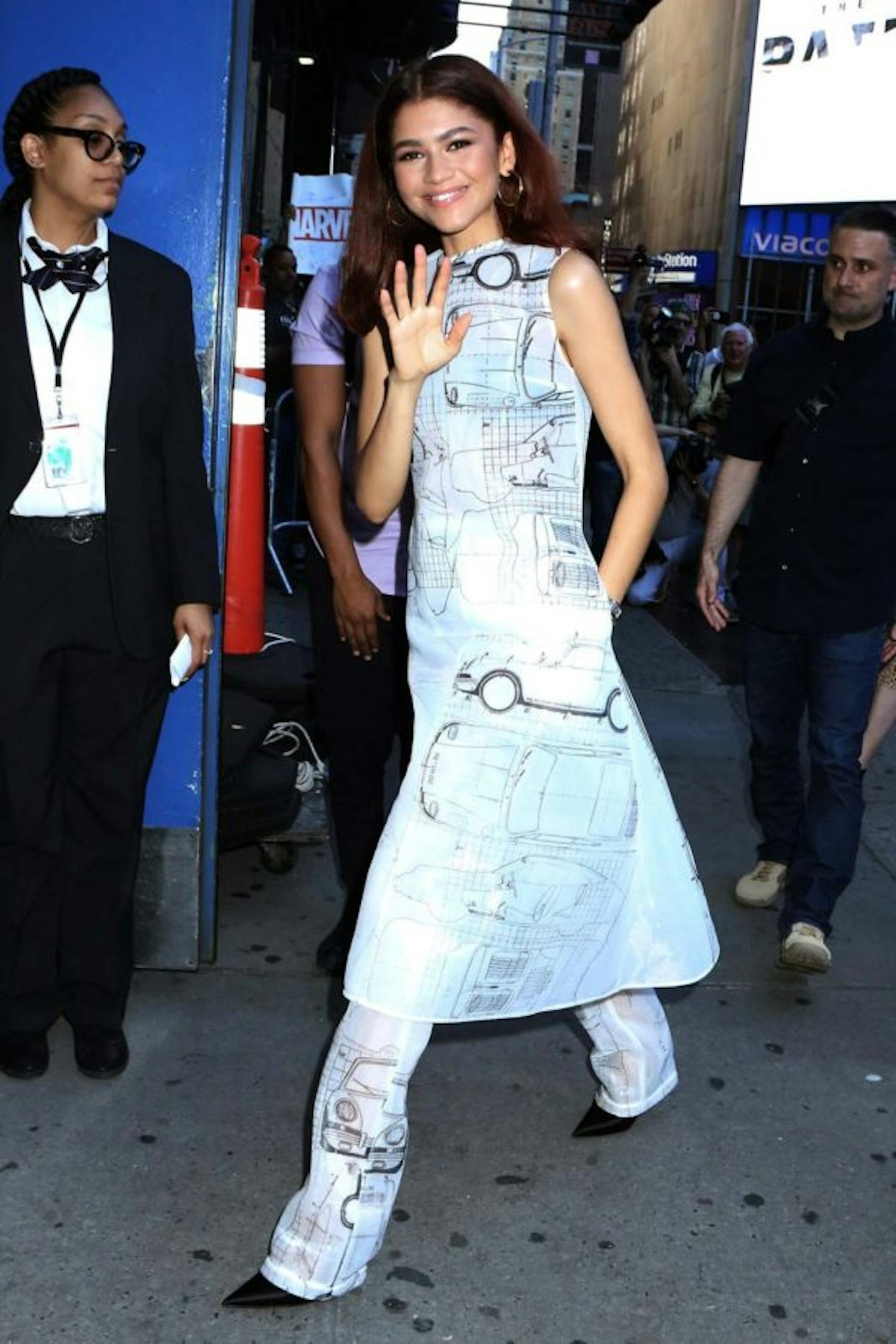 2. Mowalola – Skimpy to Kinky Leather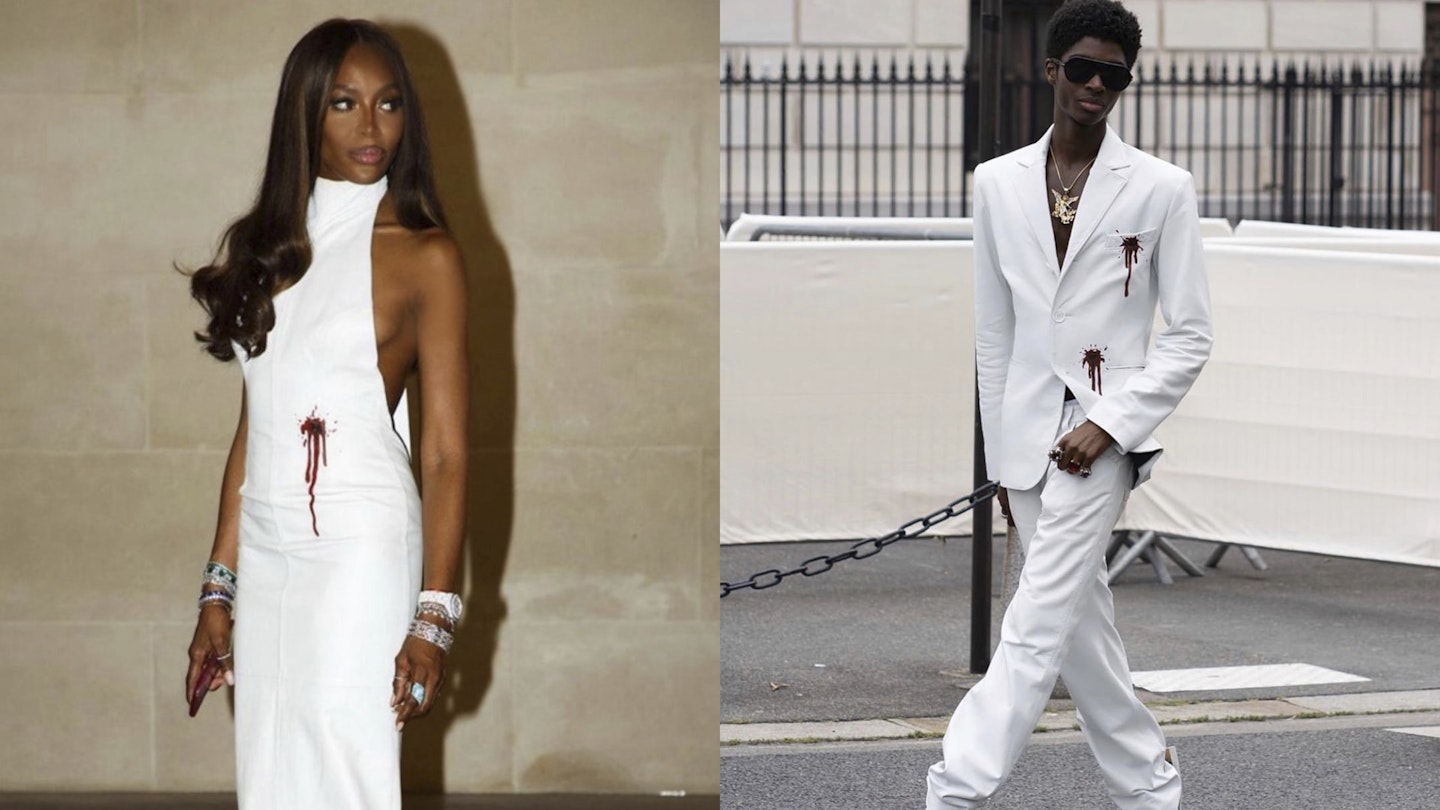 After graduating in 2017 with a stellar menswear graduate collection (styled by Ibrahim Kamara), Mowalola turned to womenswear looks with her Fashion East debut for FW19. Think boldly patterned spray painted leather, low rise hips, high rise hems and Naomi Campbell among her ever-growing number of fans.
Signature: Leather, leather and more leather. If that's not your thing, perhaps her cult tie-dye T-shirts will do. She also has an array of candy coloured shoulder bags perfect for the current It-bag moment.
Currently: Staging an exhibition at the NOW Gallery in London's North Greenwich as well as designing custom pieces for the likes of Megan Thee Stallion, Steve Lacy, Skepta and Drake.
Next Moves: Her last show for fashion east will be this upcoming January and is due to be a spectacular blow out.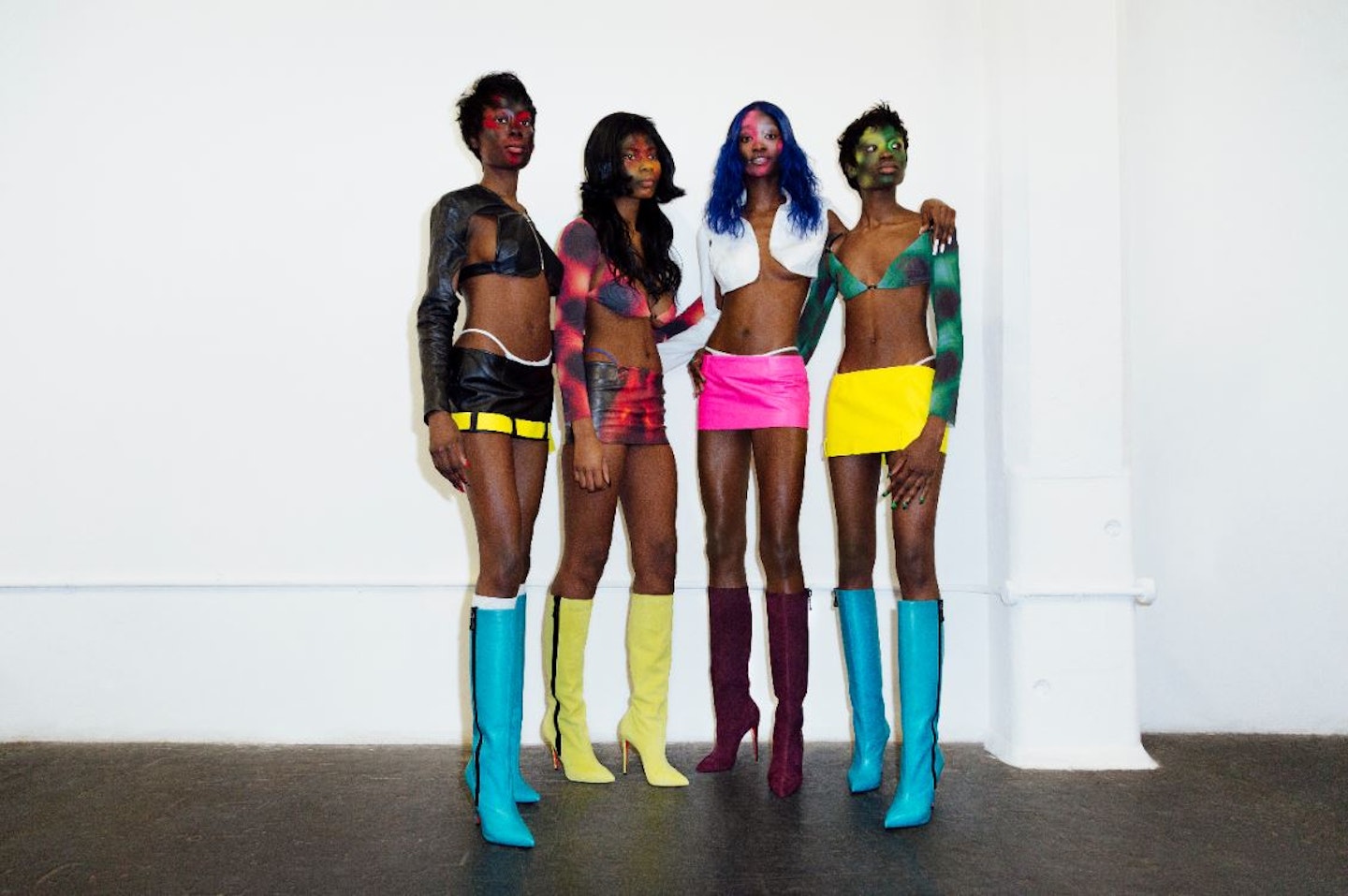 3. Harris Reed – Theatrical Glamour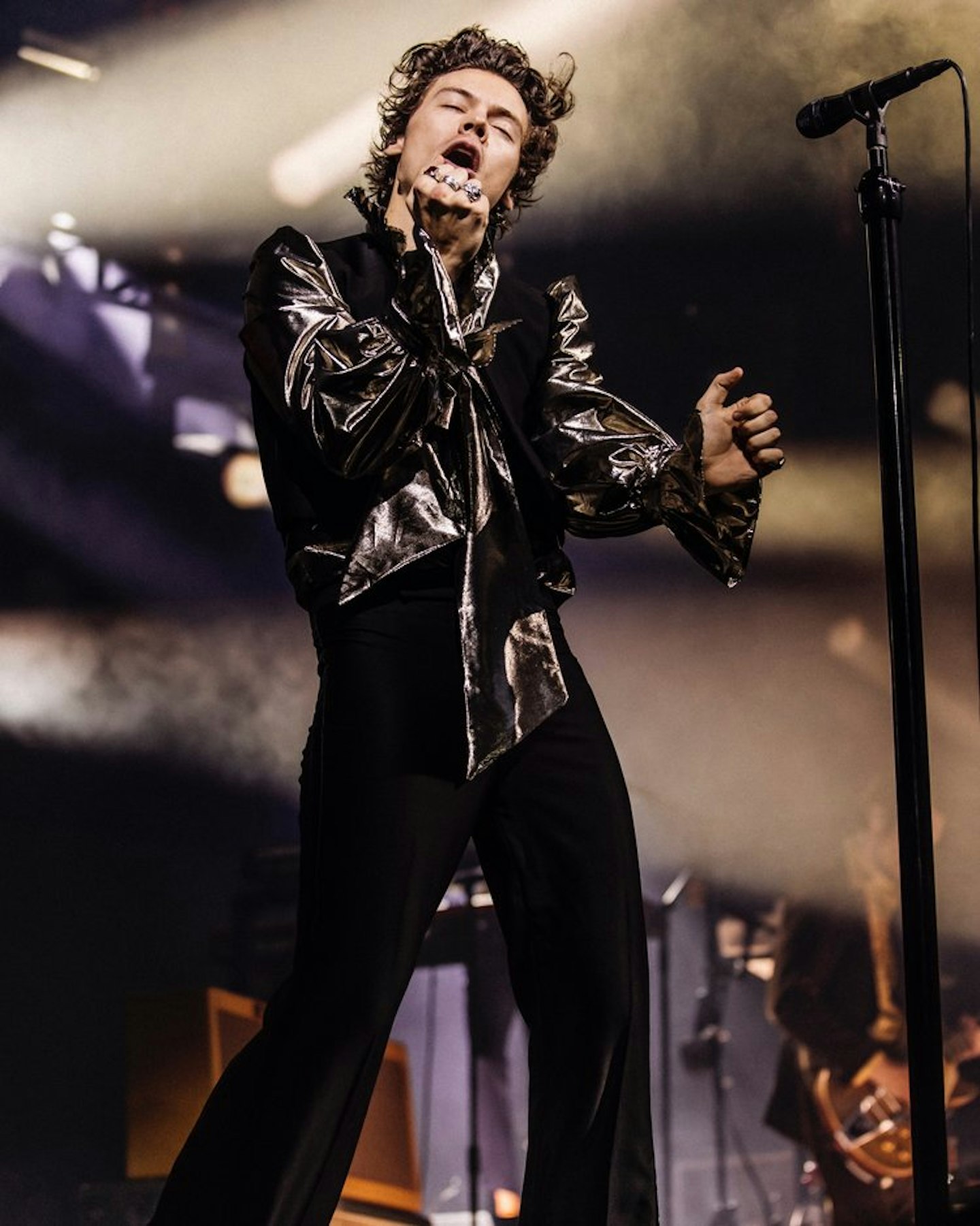 Harris Reed is the talent creating a storm without even finishing his BA degree. They are bringing back a new sense of theatrical fun and decadent peacock styles for the masses.
Signature: Metallic thrills, pussy bows and gender bending looks for both men and women.
Currently: He had an exclusive capsule collection launched with the support and collaboration of Matches Fashion before he had even graduated. He also moonlights as Harry Styles favourite designer and Alessandro Michele's Gucci Muse and model.
Next Moves: Graduation of course. Watch out for his graduate collection set to debut in Central Saint Martin's July 2020's graduate class.
4. Supriya Lele - Culture Clash Fashion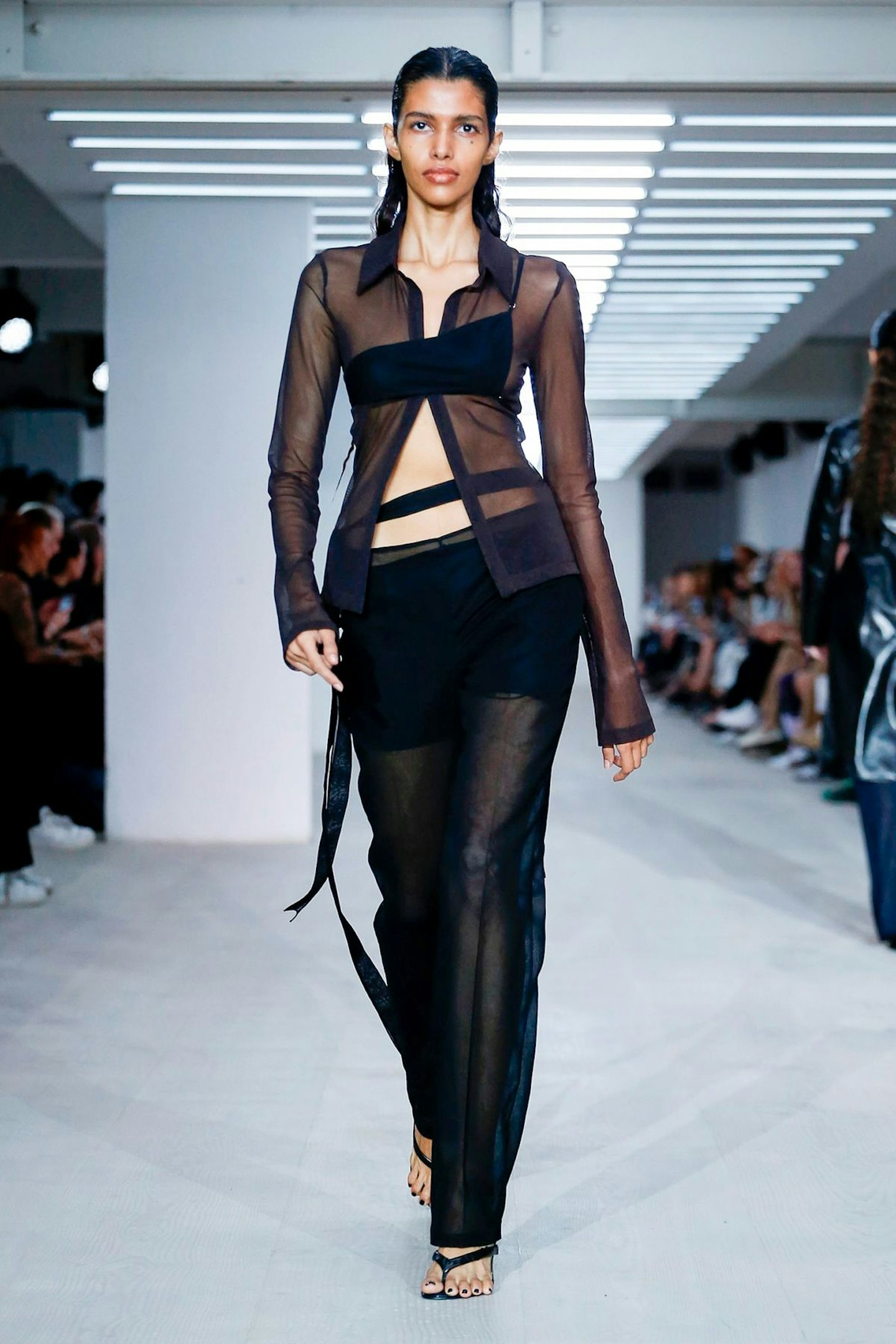 British designer Supriya Lele's SS20 womenswear collection was a hit with the critics and fans alike. Since graduating from the Royal College of Art in 2016, she was soon awarded Newgen funding and has been infusing her label with a signature blend of her British upbringing and Indian roots.
Signature: Strappy, sheer and sensual, Supriya Lele makes clothes for confident and sexy women.
Currently: Her debut London fashion Week show this past September was just a taste of what's to come. Currently draped around the likes of Bella Hadid and her own custom Barbie designed in collaboration with British Vogue.
Next Moves: We're expecting to see more of cultural deep dive with future collections and a sweeping redefinition of what 'sexy' means for women.
5. Gareth Wrighton - Fashion That Tells A Story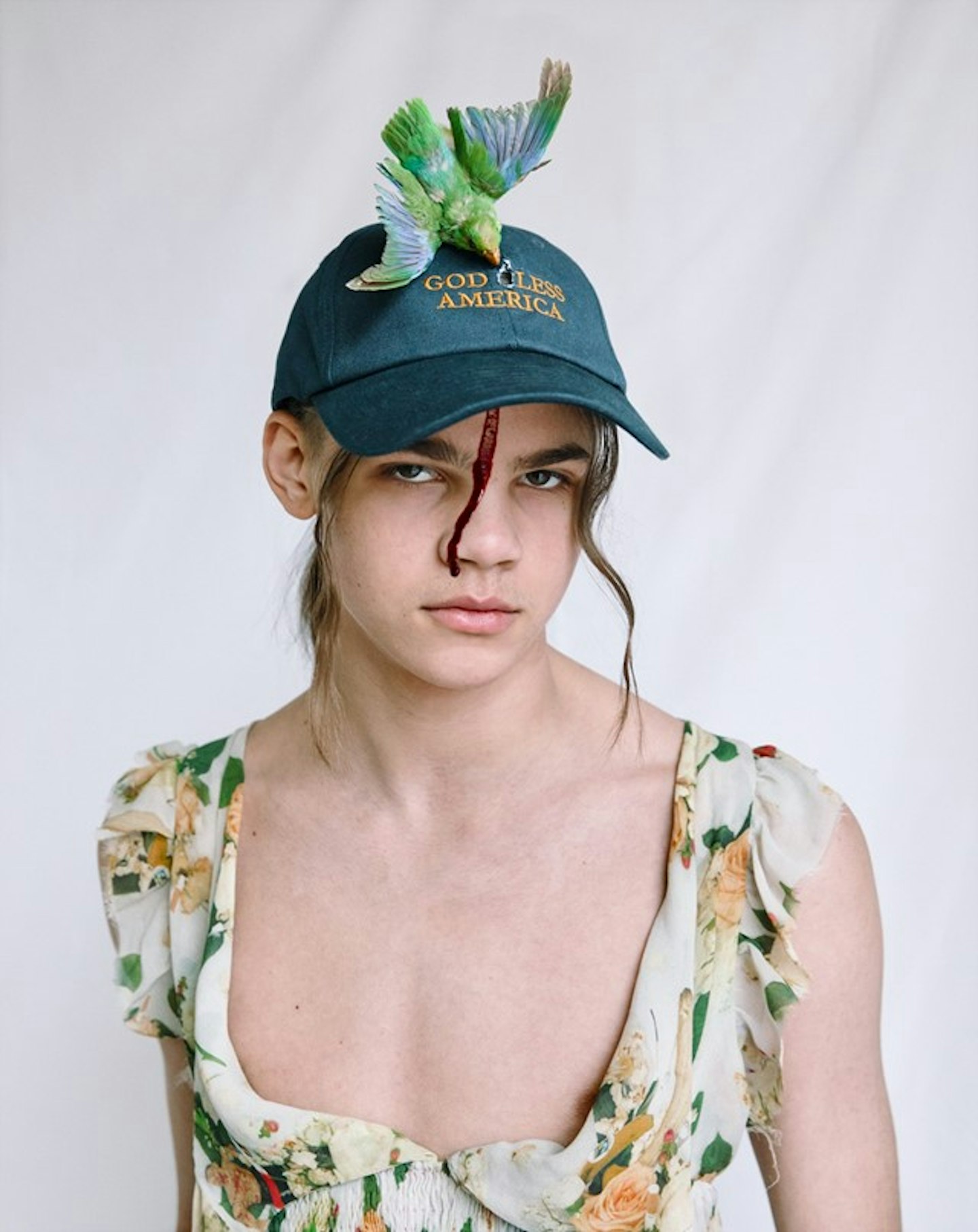 This multi-hyphenate designer is blowing raspberries at the industry with his tongue in cheek designs and obscure pop culture references. It's weird, wacky but refreshingly wonderful.
Signature: Outré slogan designs and deep dives into popular culture are just the tip of the iceberg. He's also hand knits his looks, loves a granny cardigan and has a penchant for dark humour.
Currently: The brains behind Dua Lipa's knitted bunny ears on her cover for The Face's relaunch, Gareth is now working on his final collection with LuLu Kennedy's Fashion East.
Next Moves: You never quite know with this one.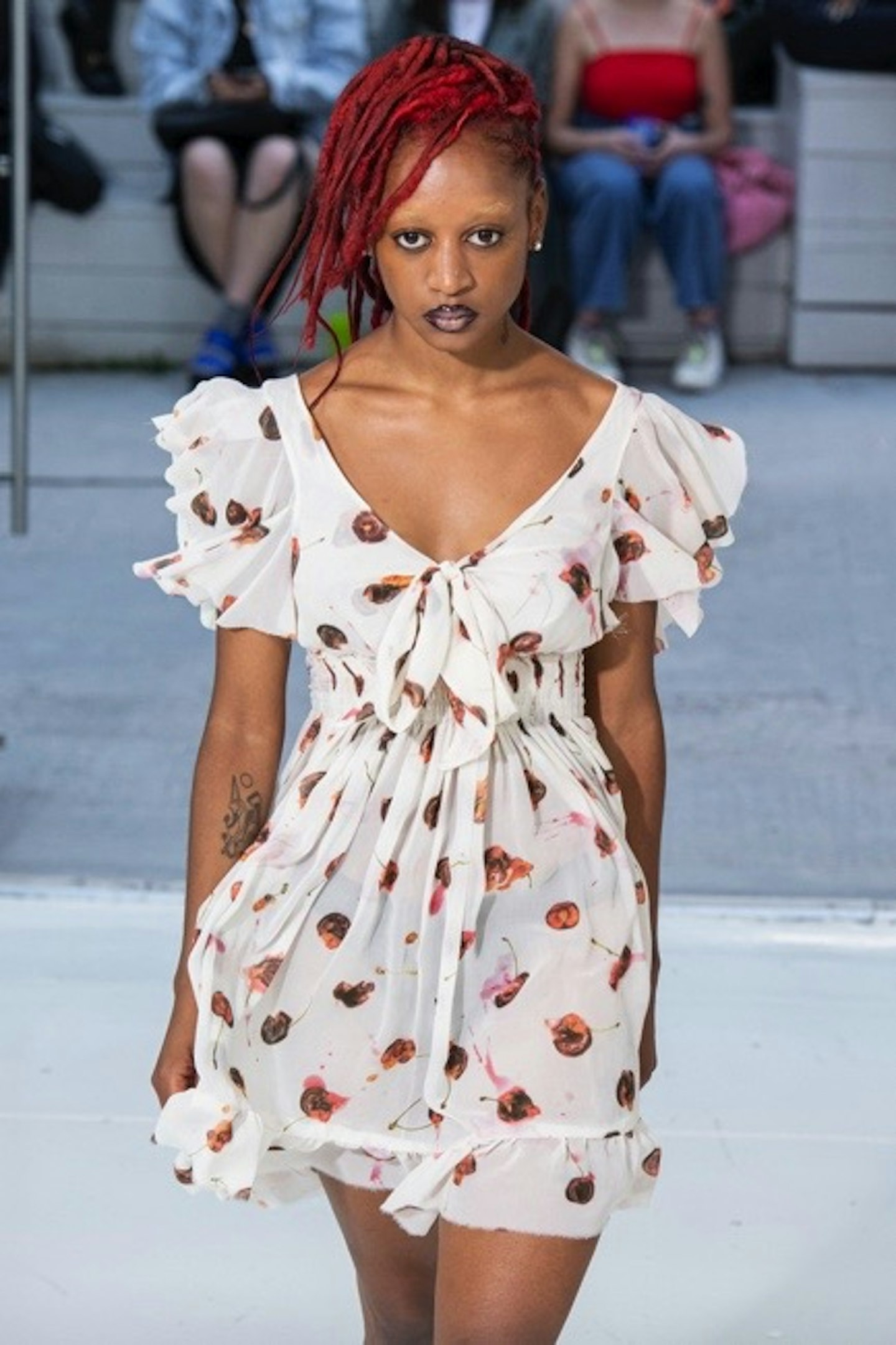 6. Kenneth Ize - Artisanal Luxury From Lagos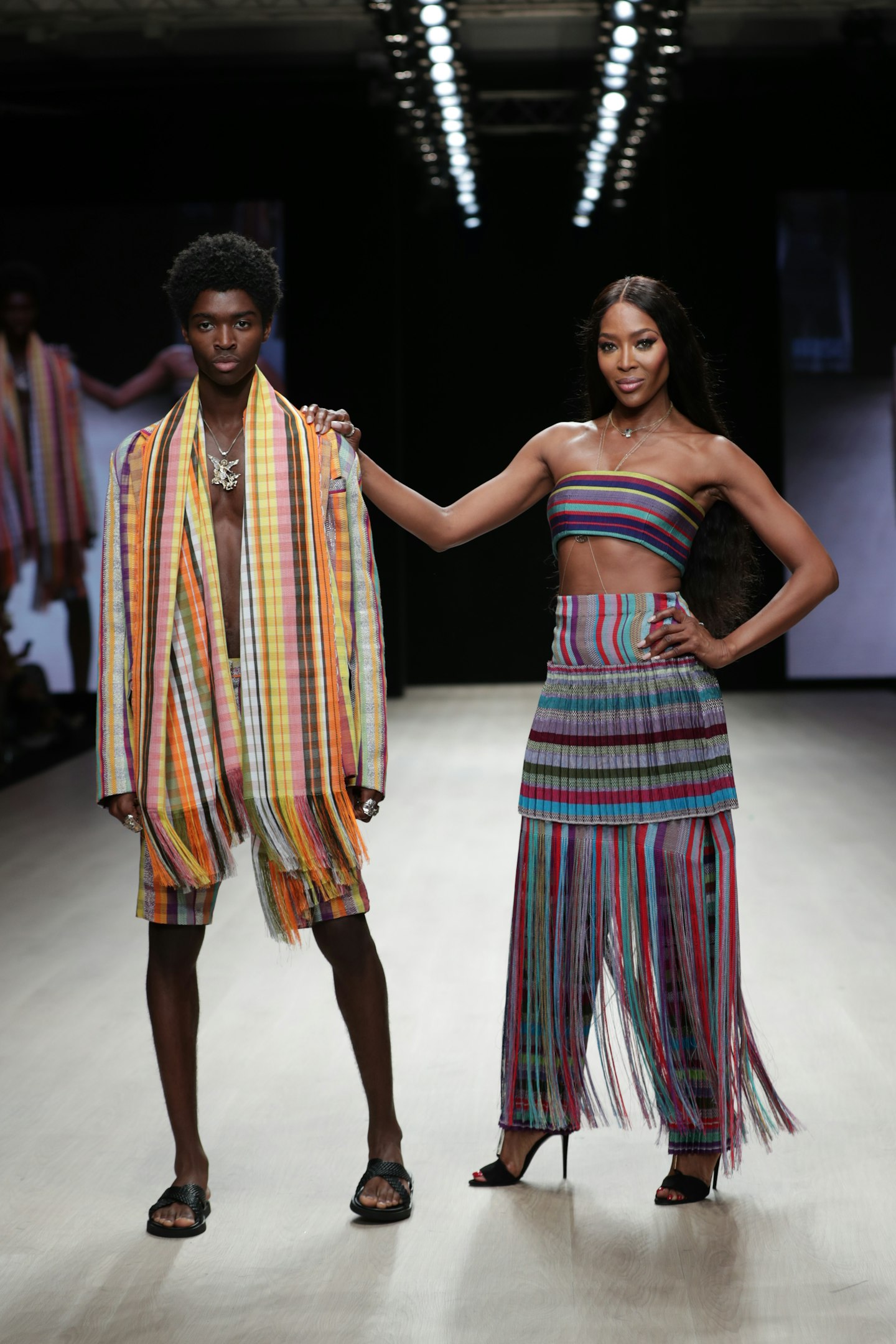 Kenneth Ize is the Lagos native who has infused luxury with a dose of Nigerian Artisanal craft and West African materials.
Signature: Hand woven garment in colours that put a smile on the face.
Currently: A finalist for this years LVMH Prize who secured Naomi Campbell and Alton Mason for his Arise Fashion Week runway. He designs both menswear and womenswear.
Next Moves: Perhaps a show on Paris or London's Schedule? He may abandon those all together and bring the fashion crowd to Lagos, with its burgeoning creative and musical scenes.
7. Charlotte Knowles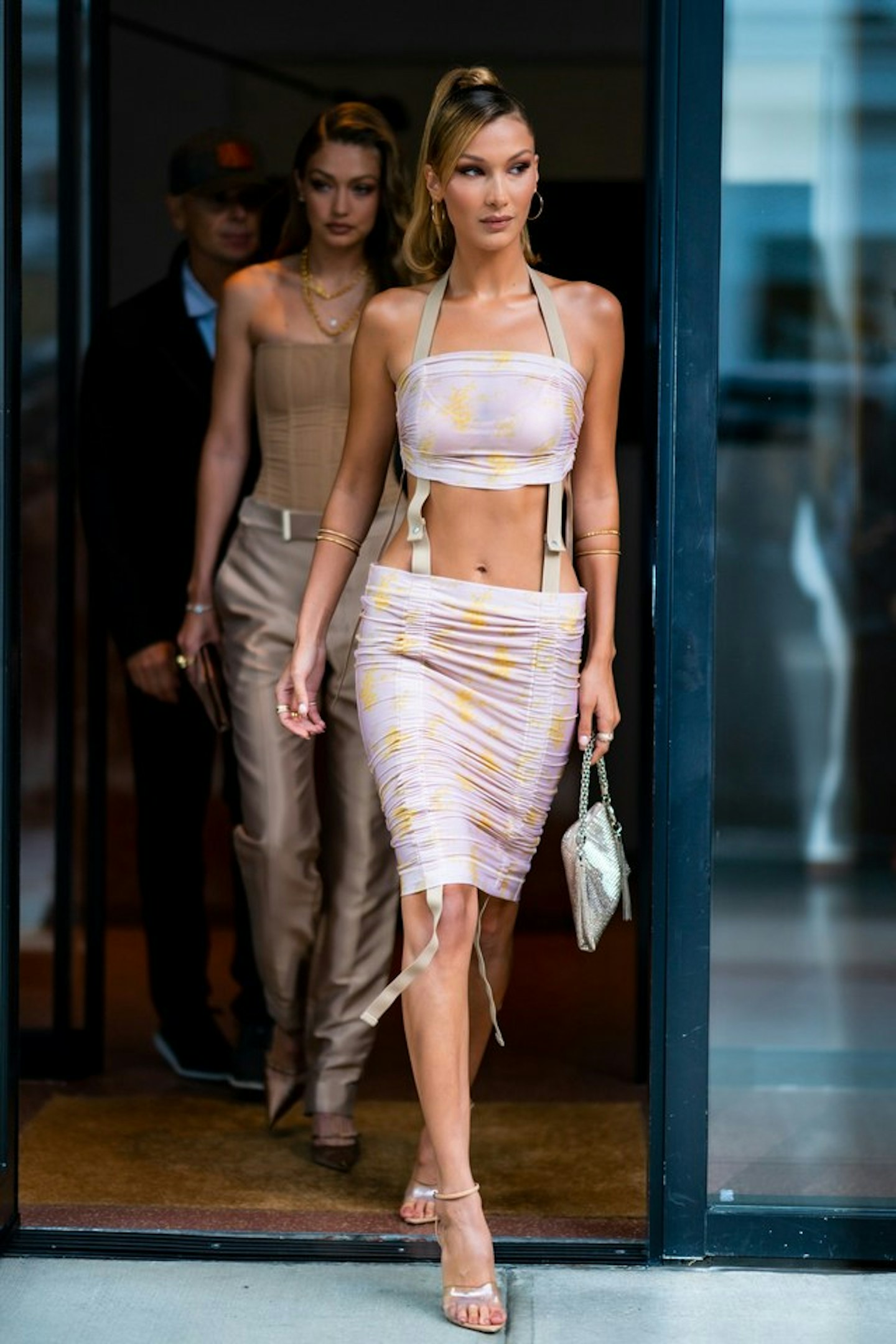 This boyfriend and girlfriend duo behind Charlotte Knowles prove that you can work with your partner and can, in fact, produce some of the most sought after pieces in fashion.
Signature: The South London based designer graduated from Central Saint Martins with an underwear as outerwear to enhance the female form theme that has been trending throughout her collections since.
Currently: Stocked at Ssense and about to debut her sophomore solo collection at London Fashion Week in Feburary. Love Bella Hadid's VMA's look? You have Charlotte Knowles to thank.
Next Moves: More elevated designers rooted in the likes of Corsets and push-up bras but made accessible and enticing for all.