We are all trying to shop more ethically this Christmas, but sadly these days not everybody has a local street bustling with independent and innovative small brands. Step forward, social media, says one of Instagram's most powerful influencers - Eva Chen, who was the youngest ever Conde Nast magazine editor before she become the tech company's head of fashion partnerships four years ago. Since then she says she's worked hard to make sure the platform represents brands 'that the average consumer maybe hasn't heard of, but will definitely fall in love with' – a journey coming full-circle this week when Eva curates an 'Instagram Edit' pop-up at Selfridges London's store. Eight independent brands that launched on Instagram will be stocked there - including The Frankie Shop ('great for jumpsuits,' notes Eva), emerging British skincare brand Tandem, and Mene – an ethical and innovative brand that sells jewellery by gram weight.
The Instagram Edit is celebrating what Eva calls the 'surprise and delight experience' – a physical manifestation of the 'discovery wormhole' she admits we've all found ourselves going down when you open up the grid for what's supposed to be just a quick check.
If anyone knows what that's like, you'd presume it's Eva who has 1.2 million followers, who buy into her eclectic, New Yorker style as much as they do her candid observations on what it's really like to attend events like the Met Ball. Her photographs, which she says are mostly taken by her husband or tourists, range from photos of her adorable children having tantrums, un-edited bathroom selfies and Carrie Bradshaw-esque street snaps. She's also made 'a thing' out of her weekly #EvaChenPose post: a photo of her shoes, handbag and usually a snack like an apple, in the backseat of a taxi.
So, whether you have 1.2 million followers, or 12, what is Eva's advice for navigating Instagram mindfully? 'Try not to over think it,' she says, simply. 'It's about sharing real life.'
When she's documenting her life as a mum, Eva's especially aware of bursting the bubble on the polished ideal that's often found on the grids of well known 'mumfluencers'. 'My kids are very spirited and strong willed,' she laughs. 'They get sick, they have runny noses, they're usually mad that they're not going to get a lollipop or something.' Eva says that she doesn't have many guidelines on what she shares, although she can be a little 'superstitious' when it comes to her children's health. But she concedes that her realness online works both ways – with her having received valuable advice from her followers too, on issues such as sleep training toddlers. 'When I share the harder stuff, I'm so grateful to the community,' she says of the benefits of being honest on your feed.
Indeed, according to Eva, the real secret to a healthy and happy Instagram is posting what you like, as opposed to what you think your followers want. 'There are no rules when it comes to Instagram,' Eva explains. 'It's like life: just be yourself. The most important thing is that people enjoy it.'
The Instagram Edit launches 5 December at Selfridges London, as well as being shoppable on Instagram @TheOfficialSelfridge.
SHOP: What To Buy All The Beauty Addicts In Your Life This Christmas
What To Buy A Beauty Addict For Christmas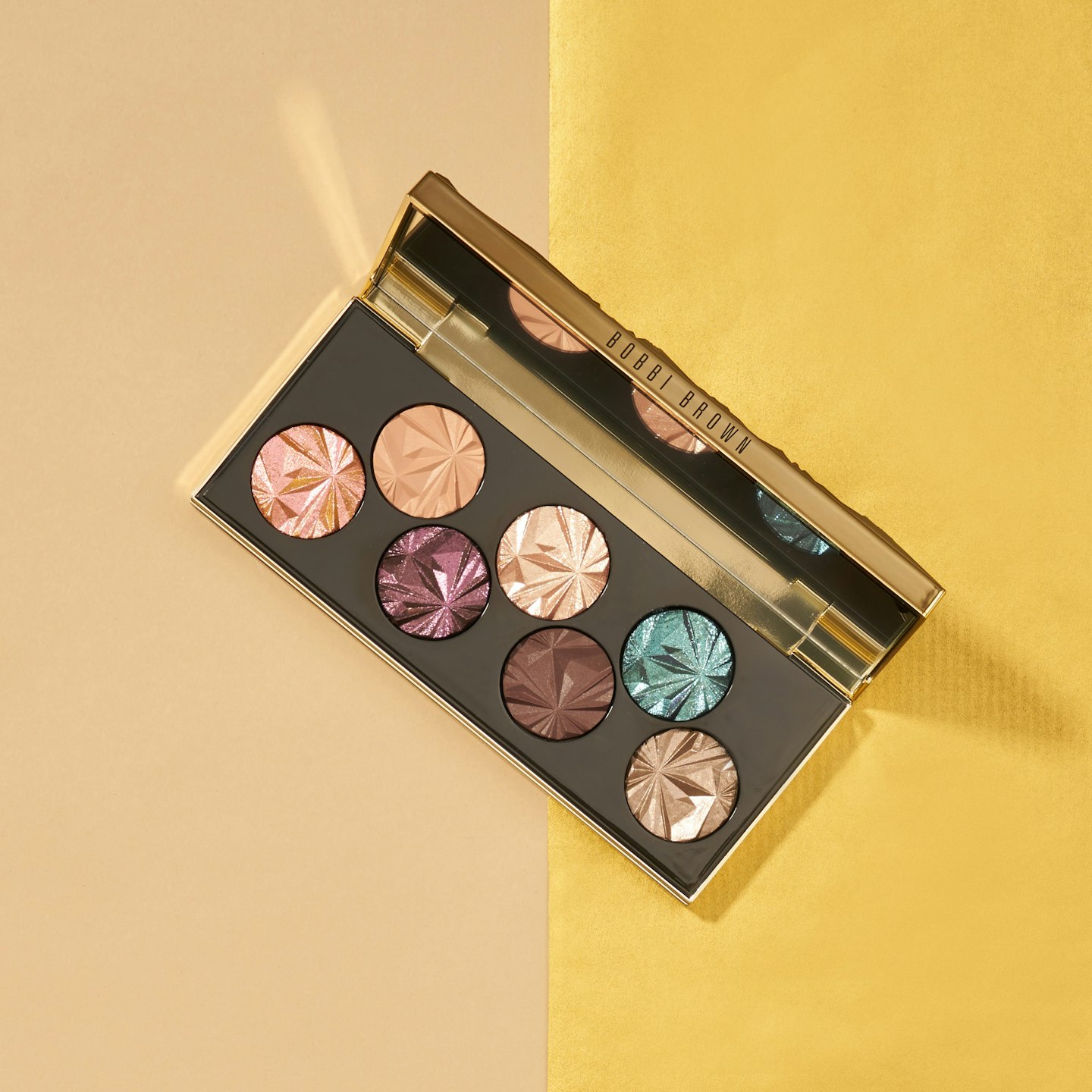 1 of 16
Luxe Gems Eyeshadow Palette from Bobbi Brown, £59
It doesn't get much more Christmassy than this jewel-toned eyeshadow palette from cosmetic staple, Bobbi Brown. Prepare to transition from AW19 to SS20 with these seven ultra-blendable, pigment-rich shades, which will take you from Christmas into the New Year and beyond.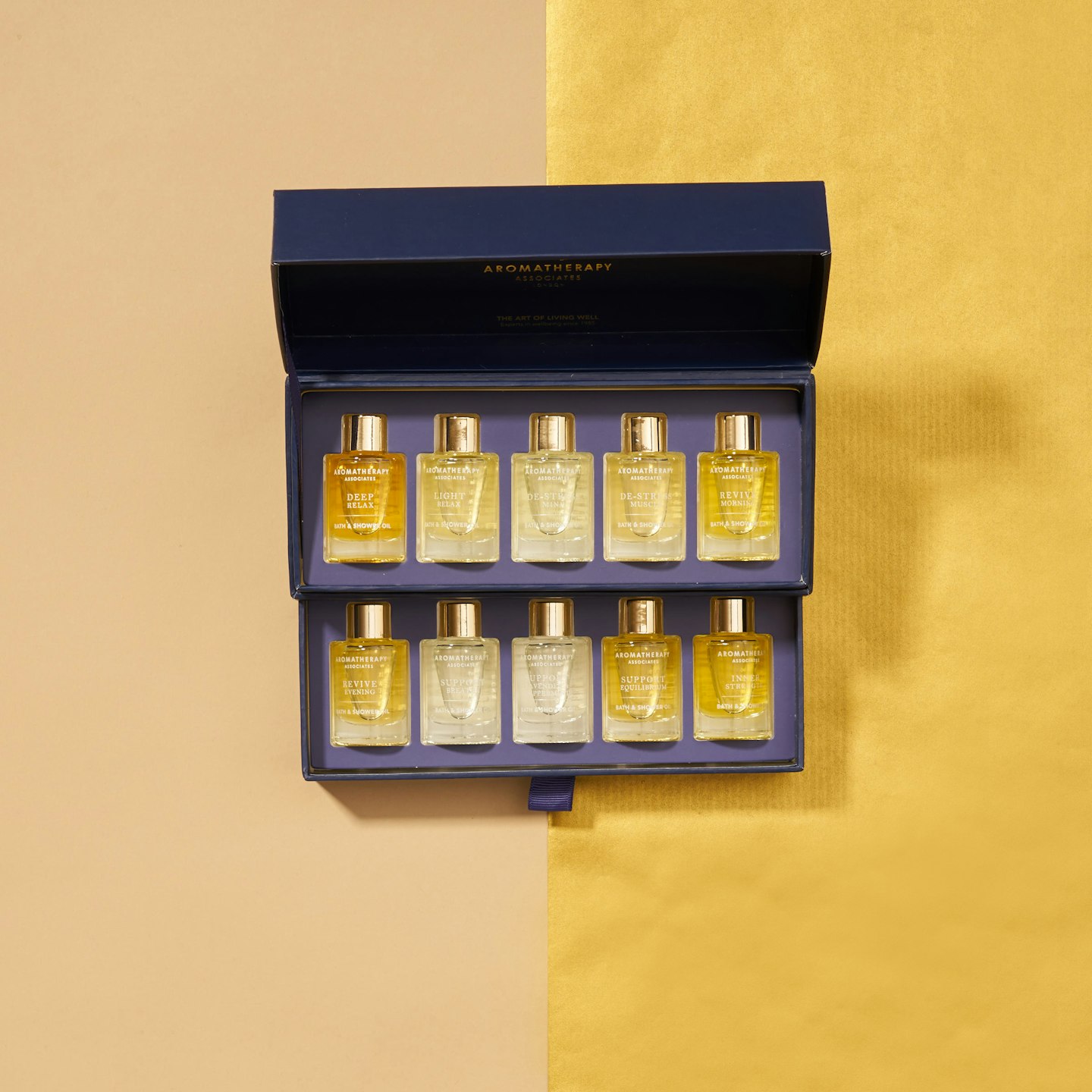 2 of 16
Ultimate Bath and Shower Collection from Aromatherapy Associates, £65
If you know someone who deserves some serious me-time, but is short of said time, then may we present you with this aromatherapy bath and shower oil set. This 'wardrobe' contains 10 different oils – all designed to support them in whatever area they require. They will literally feel their bodies unwinding as they inhale. Pop us on the list for Revive Morning ¬– if there's a better way to start the day, then we'd like to know what it is...
3 of 16
3 Candles Giftset from Diptyque, £88
Give the gift of protection, luck and harmony with this dreamy limited-edition trio. The colourful set comprises Protective Pine, Lucky Flowers and Blissful Amber, all of which work either in unison or as luxurious stand-alone scents. And this being Diptyque, these candles not only smell sublime, but also look good too: we love the folksy-style illustrations, which will compliment our winter décor perfectly.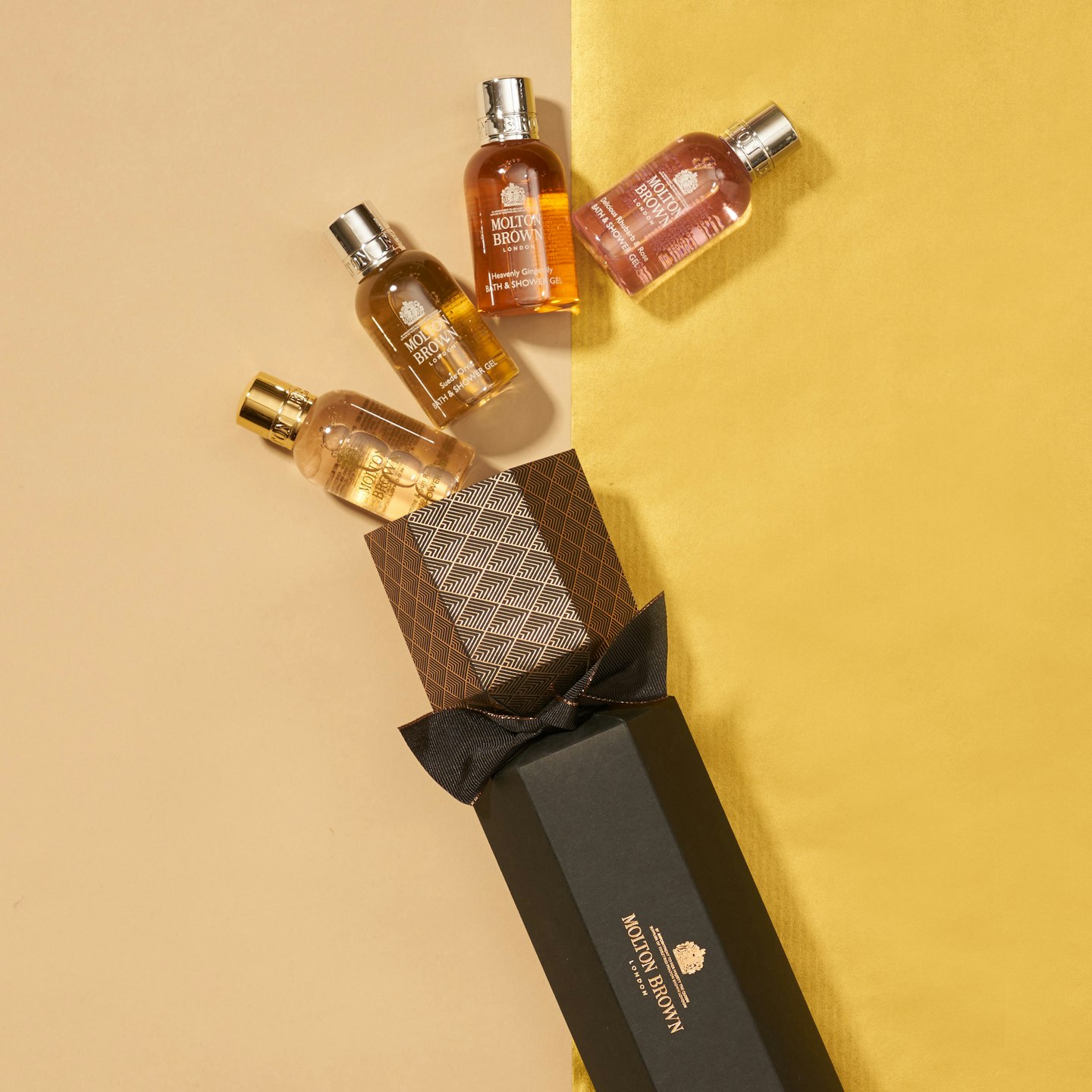 4 of 16
Aromatic & Woody Cracker from Molten Brown, £20
Forget the traditional bad joke and hat, these are the only kind of crackers we are interested in. Filled with four unisex bath and shower gels infused with leather, tobacco, black pepper and geranium nefertum, this cracker has enough inside to keep you going well into the new year. Now you've just got to keep your brother's/sister's/boyfriend's/girlfriend's/mum's/dad's (you get the picture) mits off them.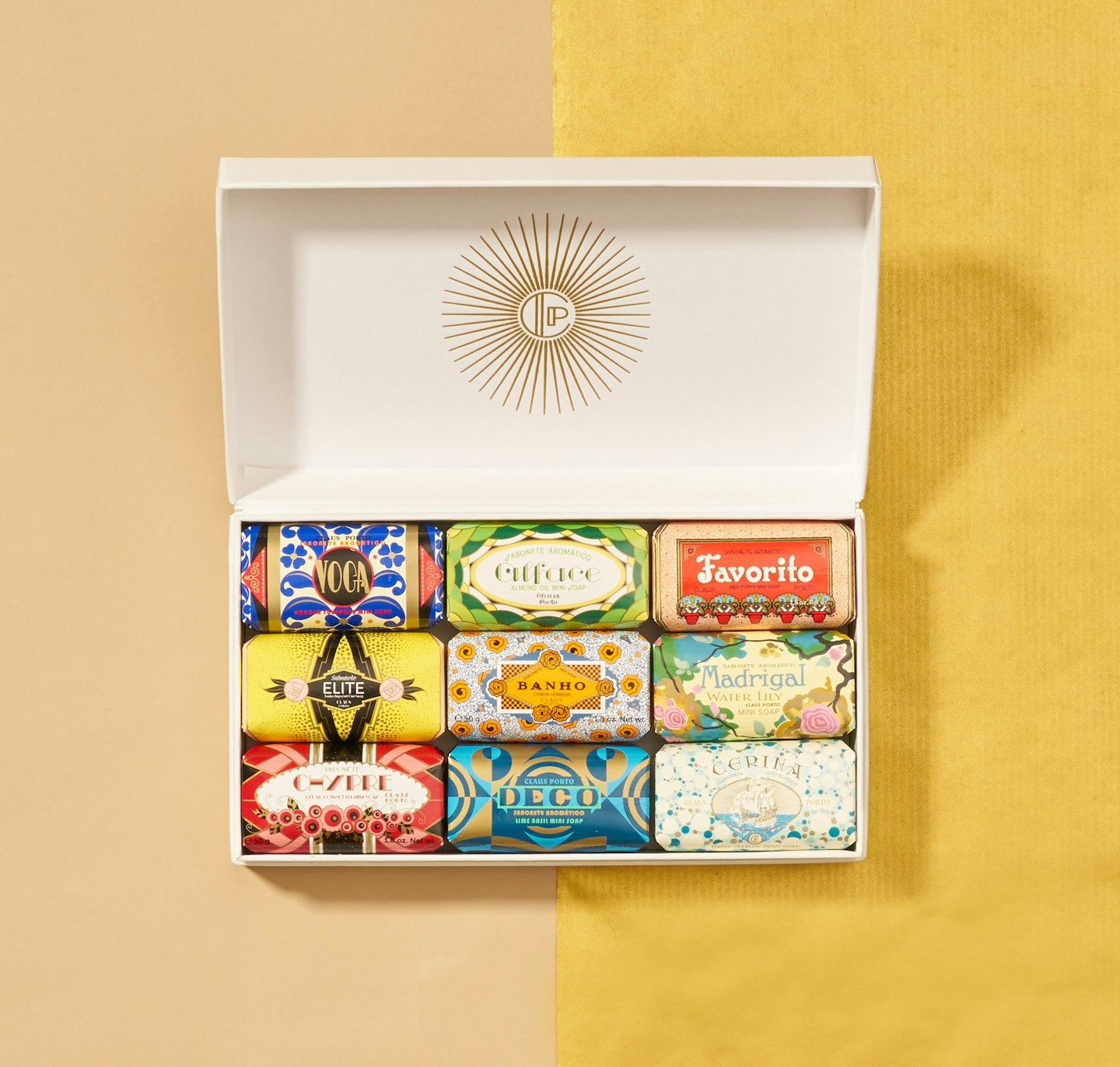 5 of 16
Gift box Deco 9 x 50g soaps from Claus Porto, £50
This gift box of artisanal soaps comprises nine signature scents made with 100% vegetable oils. Hailing from Portugal, 130 year-old Claus Porto, is our go-to for stylish soaps and we would be (hopefully will be) thoroughly thrilled with this box of art deco hand-wrapped beauties.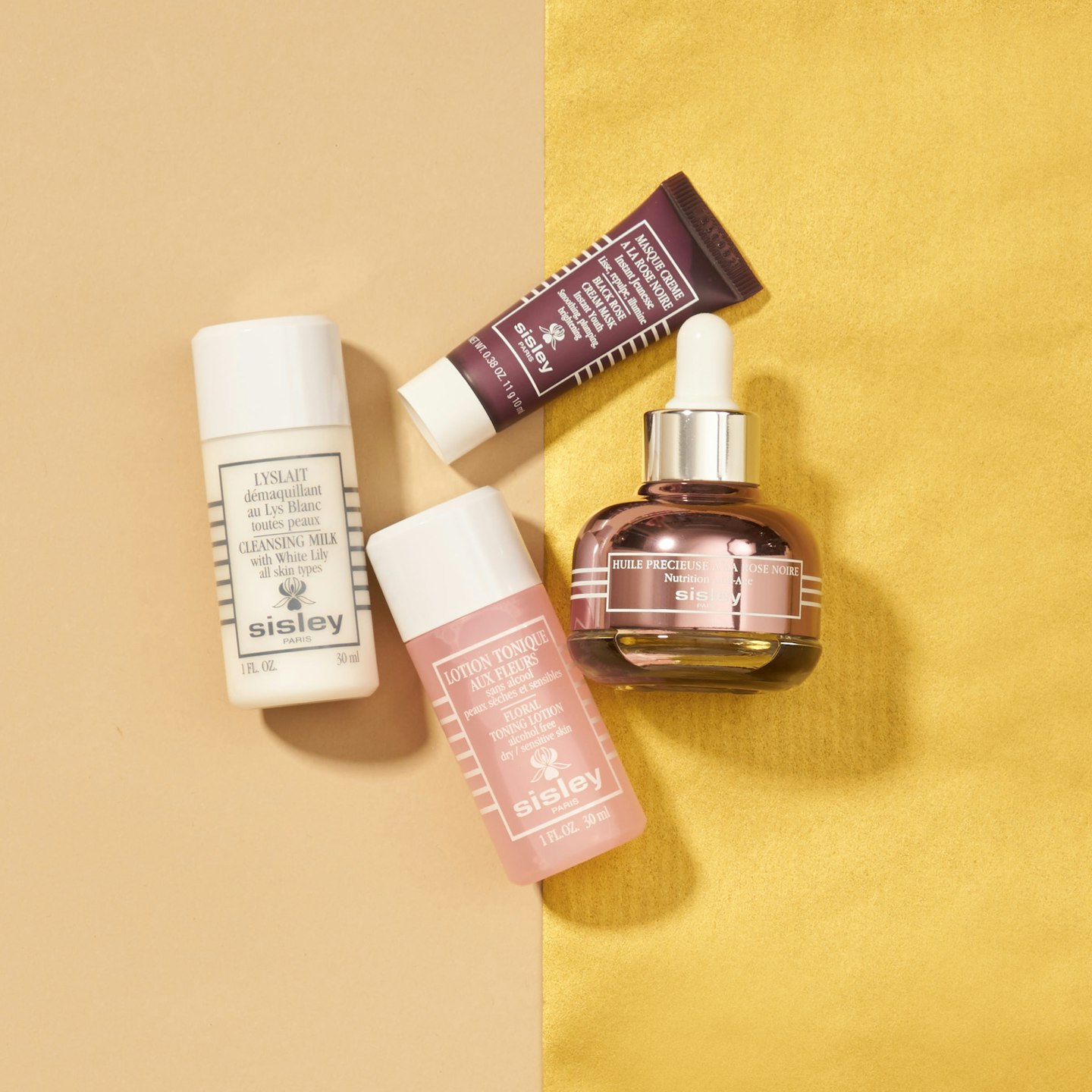 6 of 16
Sisley Black Rose Oil Discovery Programme, £134.72
This set, from cult beauty brand, Sisley, is the perfect way to try out the Black Rose range and establish a new skincare regime that will have you wondering how you've survived without it for so long. Dry winter skin will be instantly revitalised and glow with new-found luminosity. What a gift!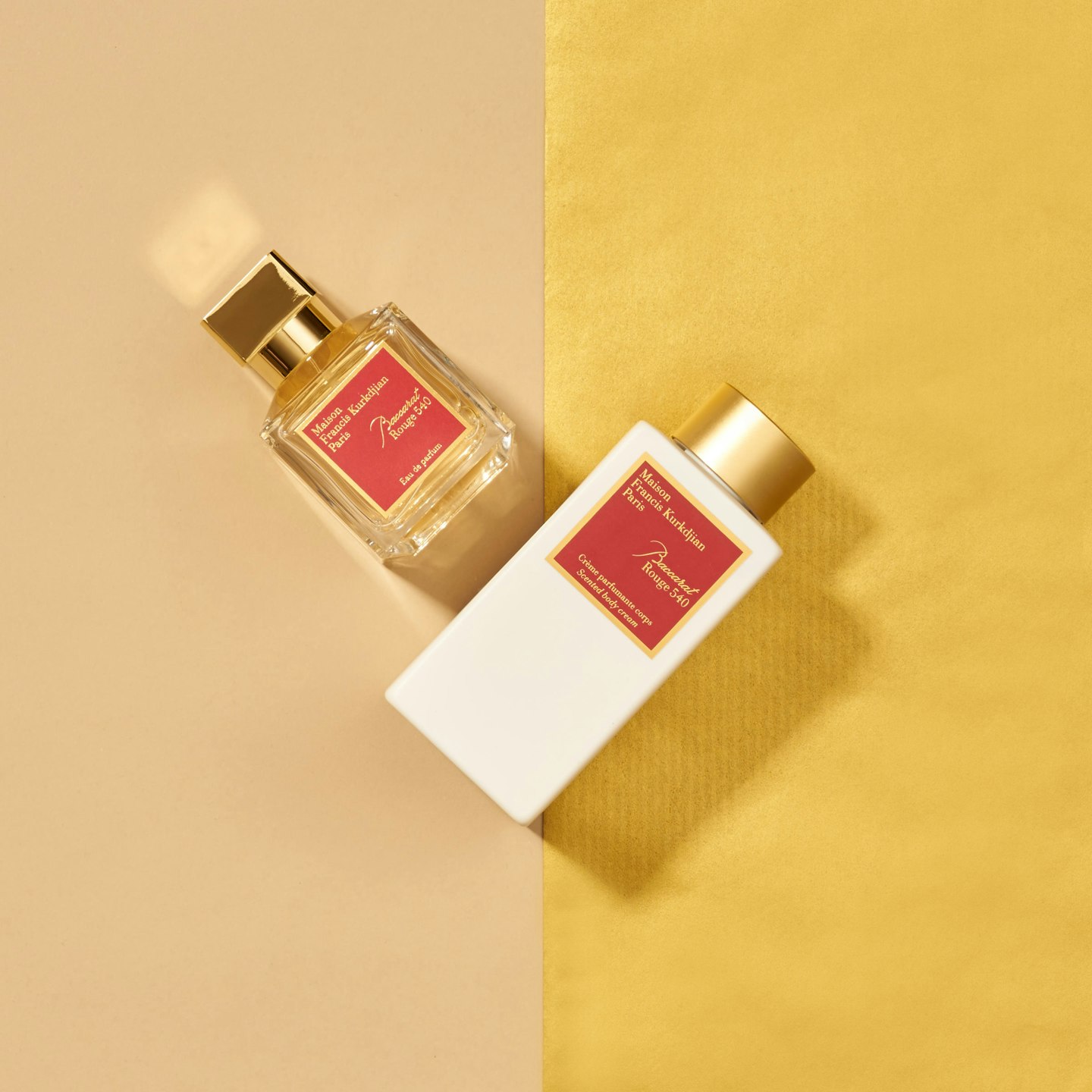 7 of 16
Baccarat Rouge 540 Body Cream Set from Maison Francis Kurkdjian, 260 euros
Treat someone you really love (ahem) to the ultimate in luxe scent layering from master perfumiers, Maison Francis Kurkdjian. This warm and spicy scent has notes of jasmine,saffron, cedar wood and amber gris, and is pleasingly long-lasting, which means a little goes a very long way. We would be nothing less than thrilled with this Beauty Editors' favourite. Top tip: Their chic gift-wrapping service will be available from November at Selfridges.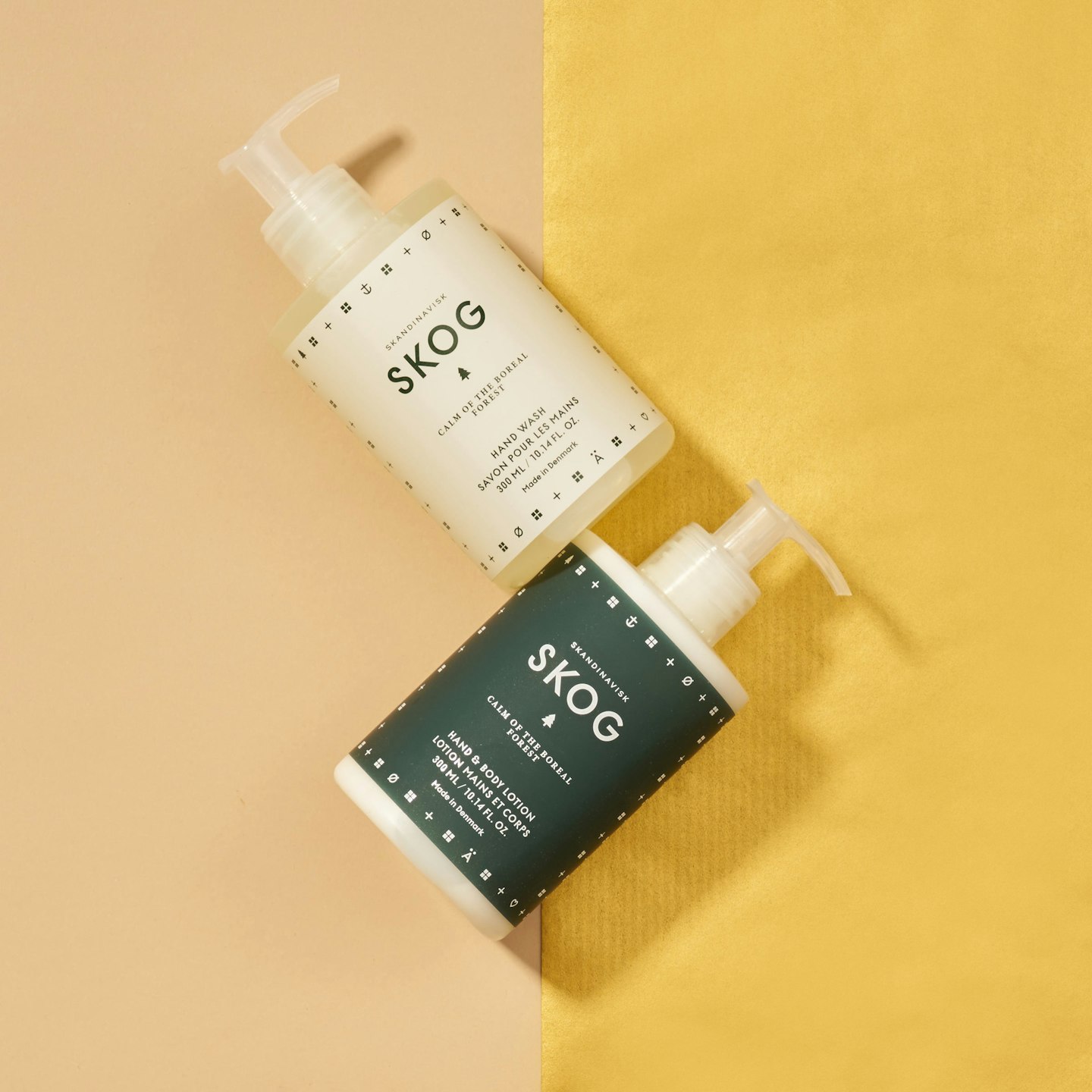 8 of 16
Skog Hand Wash and Hand And Body Lotion from Skandinavisk, from 20 Euros
We are huge fans of Danish brand, Skandinavisk, and not just because of their chic Scandi packaging; we also love how their scents transport us straight to Nordic nature. This wintertime we recommend "SKOG' which is Norwegian and Swedish for 'forest' and has notes of spruce, pine needles, lily of the valley, musk and aged leather – the perfect calming antidote to a hectic Christmas.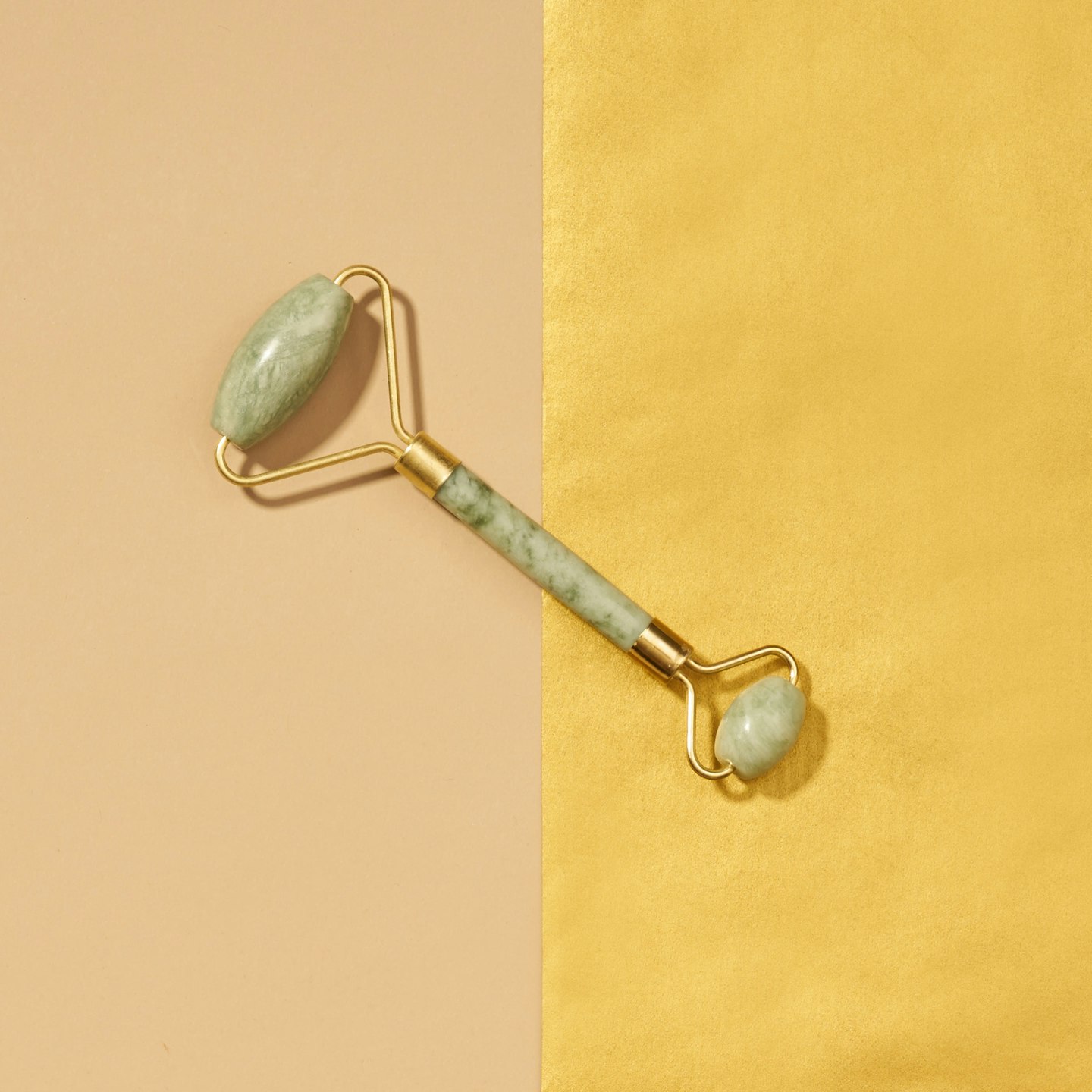 9 of 16
Yu Ling Jade Roller from Cult Beauty, £26
This cult product is the perfect gift for the party season. Pop it in the fridge to keep it cool, and simply massage the face daily to plump fine lines, diminish dark circles and stimulate lymph drainage – all of which will be crying out for help following a lack of sleep and all those cheeky glasses of wine.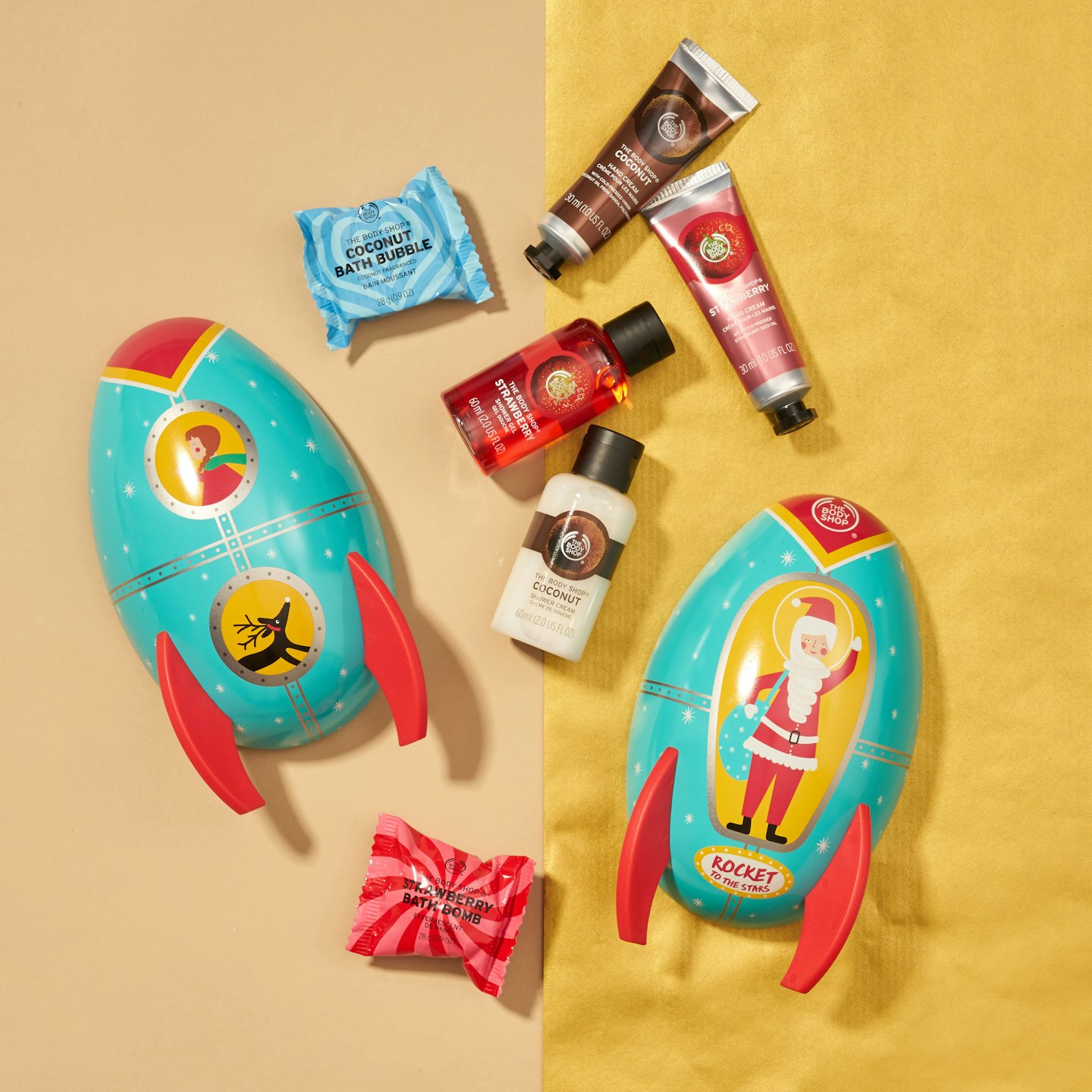 10 of 16
Rocket Gift Set from The Body Shop, £18
Aim for the stars with this affordable set from the vegan brand that started it all. Comprising no less than 6 beauty products to liven their bathing time, this re-usable rocket tin will double as a cute Christmas decoration and can be used year after year. Now that's what we call sustainability.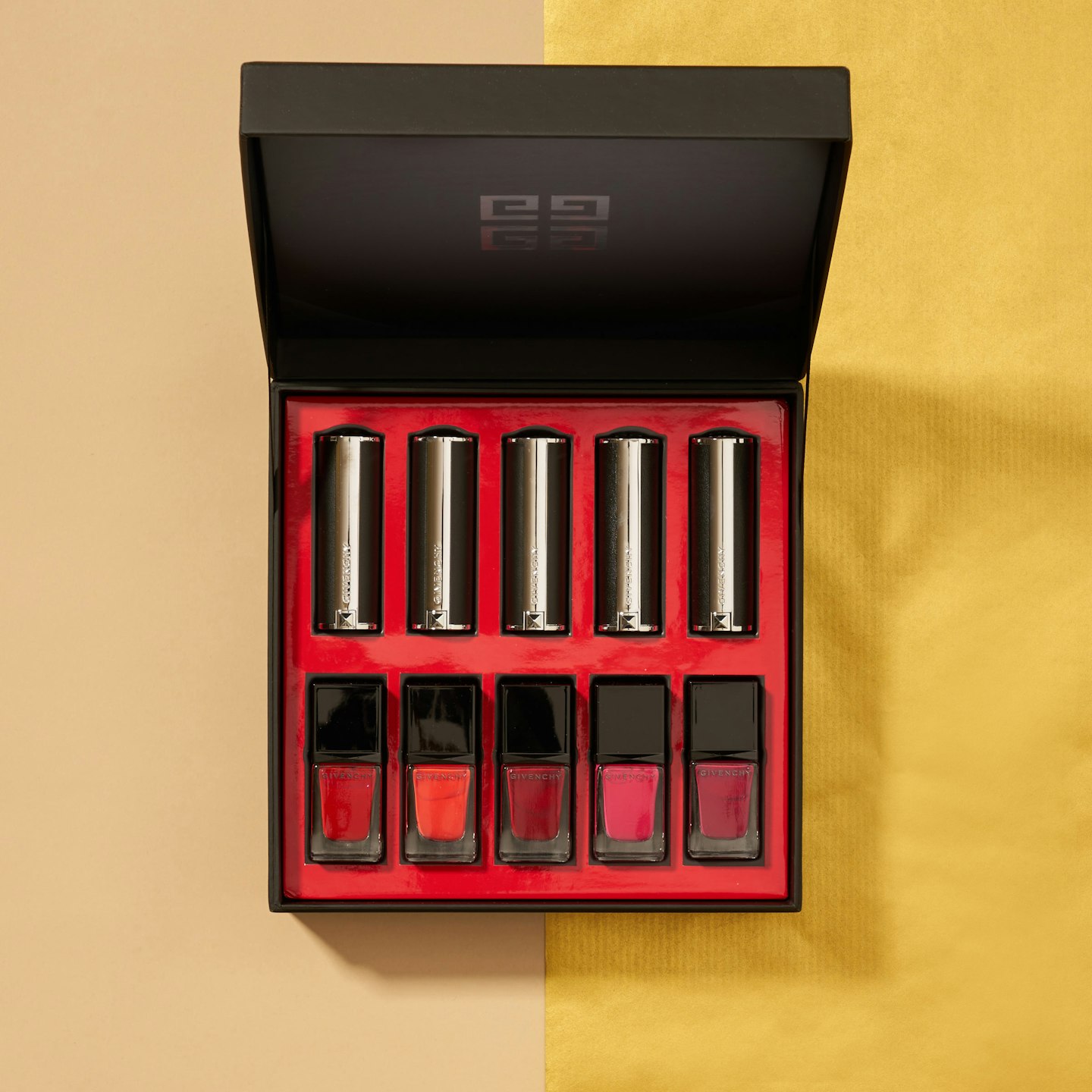 11 of 16
Givenchy Red Collection Prestige Make Up Set from Harrods, £199.00
This luxe Red Collection Prestige make-up set by Givenchy is one special gift. Comprising 5 lipsticks and 5 nail varnishes in complementary pinks and reds, the set is presented beautifully in a chic black and red gift box. The perfect gift for a loved one. Or us, tbh.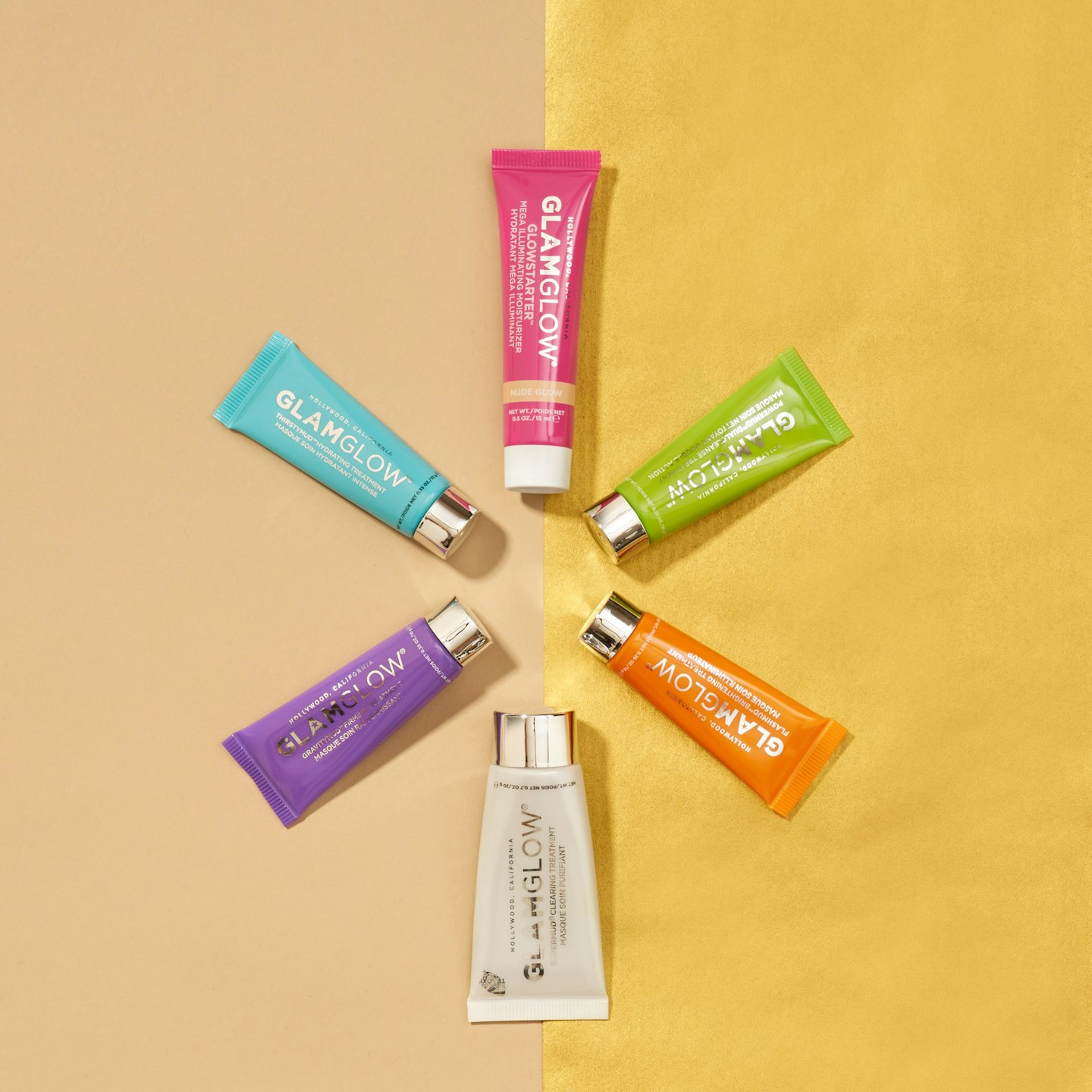 12 of 16
Glow Essentials: Mask + Moisture from Glamglow, £29.50
This affordable set from Glamglow is a must for beauty junkies. Comprising of five travel size masks for the ultimate in multi-masking, this set will ensure that every troublesome section of your face is treated correctly. So whether your skin needs clearing, hydrating, firming, dual cleansing, brightening or simply moisturising, you need look no further.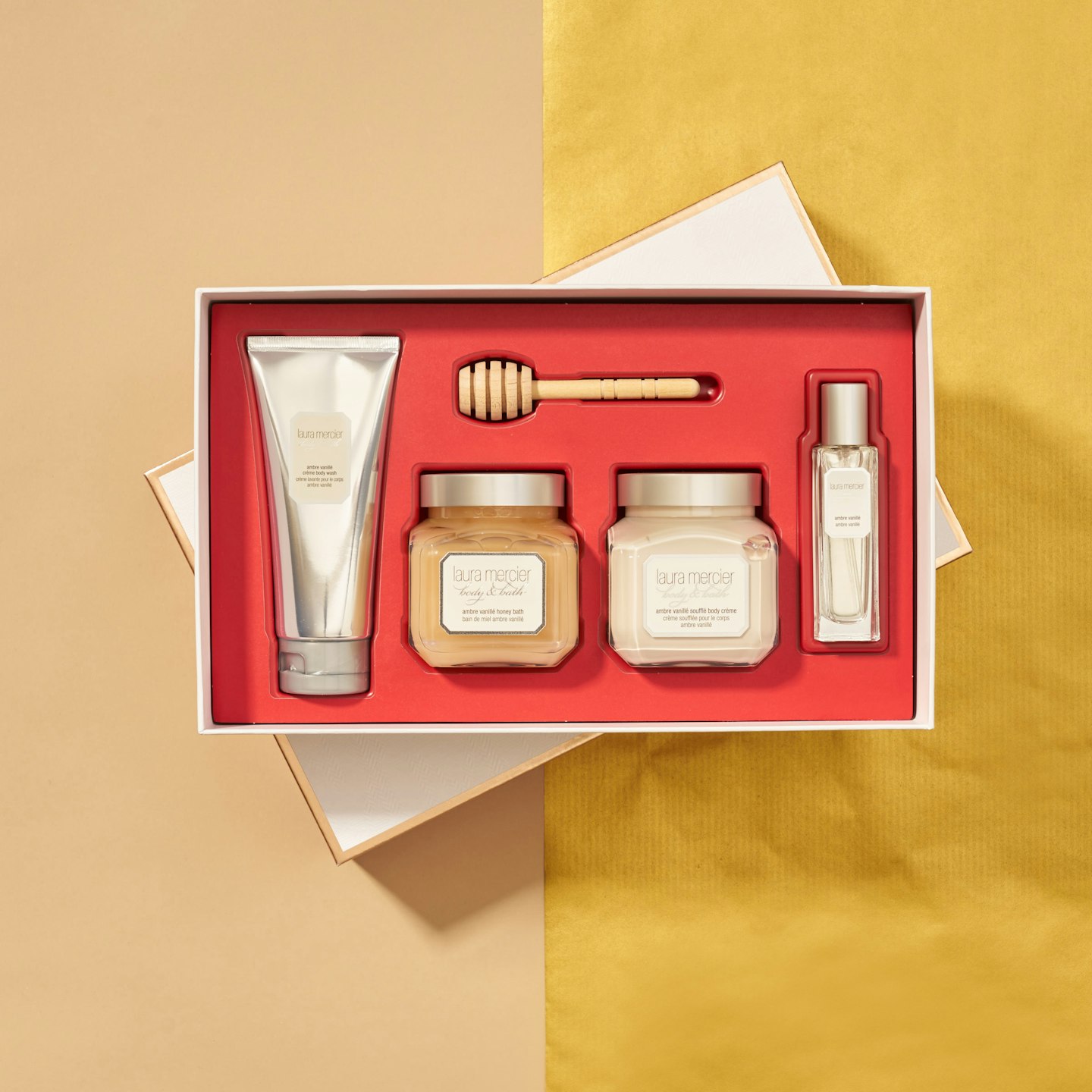 13 of 16
Laura Mercier Luxe Ultime Ambre Vanillé Body Collection Gift Set from Liberty, £70
This sublimely rich set from Laura Mercier is a perennial on our wish list. It's the ultimate in luxurious bathing and not only leaves the skin silky smooth, but also smelling divine. Infused with notes of tangerine, tiger orchid and heliotrope, and enhanced by almond, brown sugar, coconut and musky sandalwood, you can expect this set to change their/your bathing ritual forever.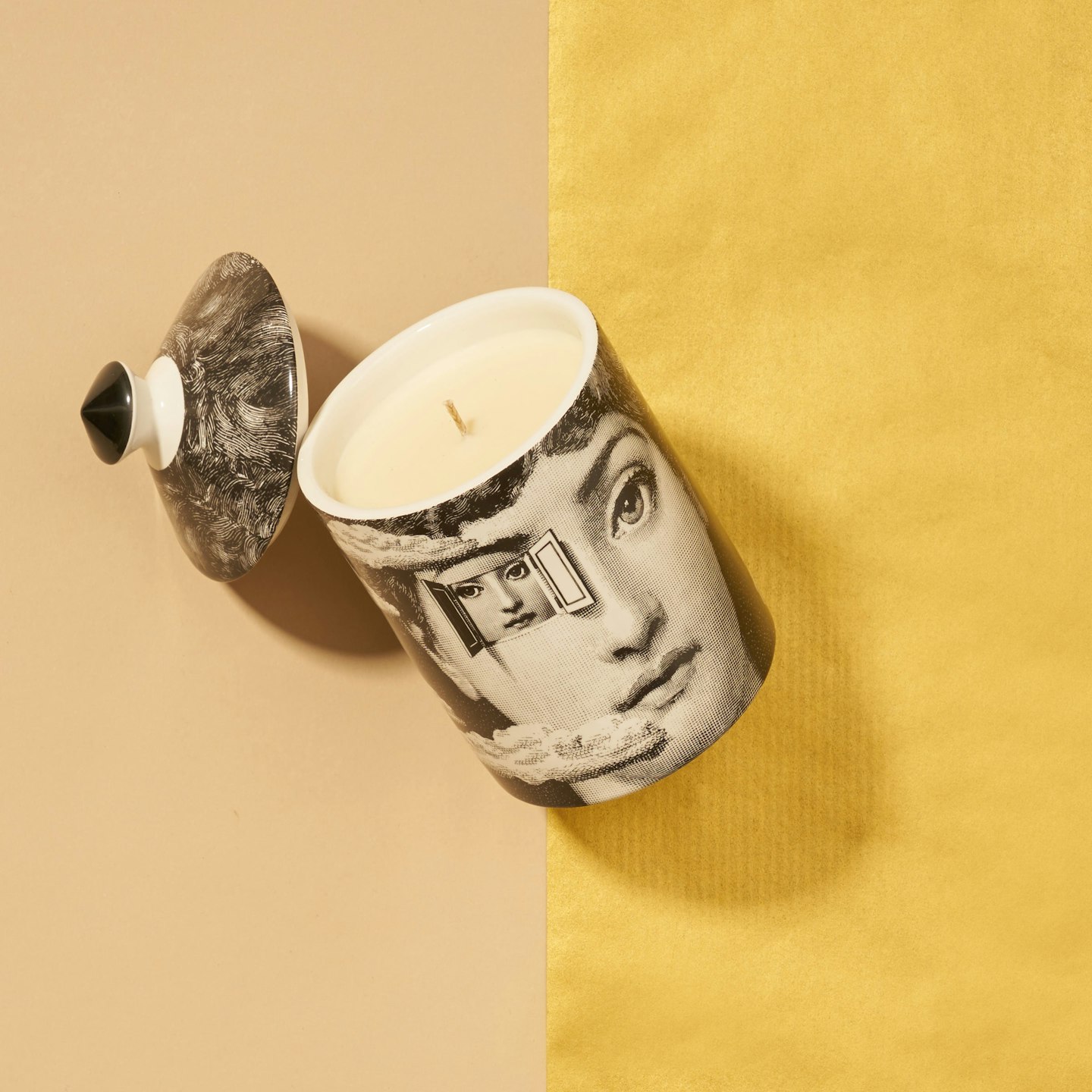 14 of 16
Fornasetti Metafisca Otto scented candle from Selfridges, £155
Interiors junkies will already be familiar with cult Italian brand, Fornasetti, and their gorgeous candles. We are particularly taken with their newest offering which combines the brand's latest iconic image of muse Lina Cavalieri, with warm notes of lavender, thyme and cedarwood. Note to our significant others: this would look perfect on our mantlepiece come 25 December. In fact, we are making a candle-shaped space right now.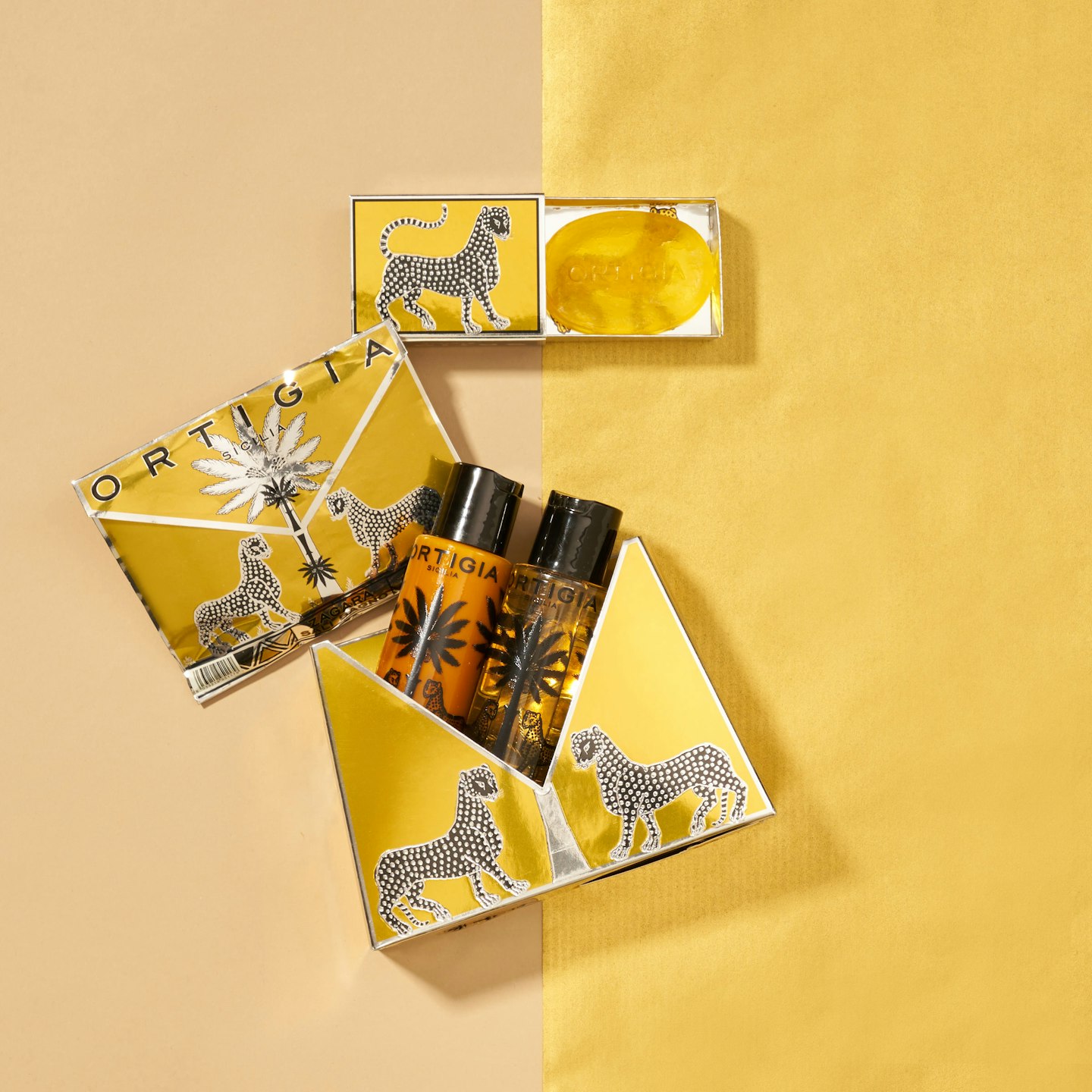 15 of 16
Ortigia Zagara handbag travel set from Liberty, £26
Proving that the best things do sometimes come in small packages, this chic little set is perfect for those who like a bit of luxury but are always on the go. If space is of a premium, then this is the ideal way for them to enjoy the gentle scent of Ortiga's Sicilian orange groves on their travels. And just look at that Christmassy gold packaging!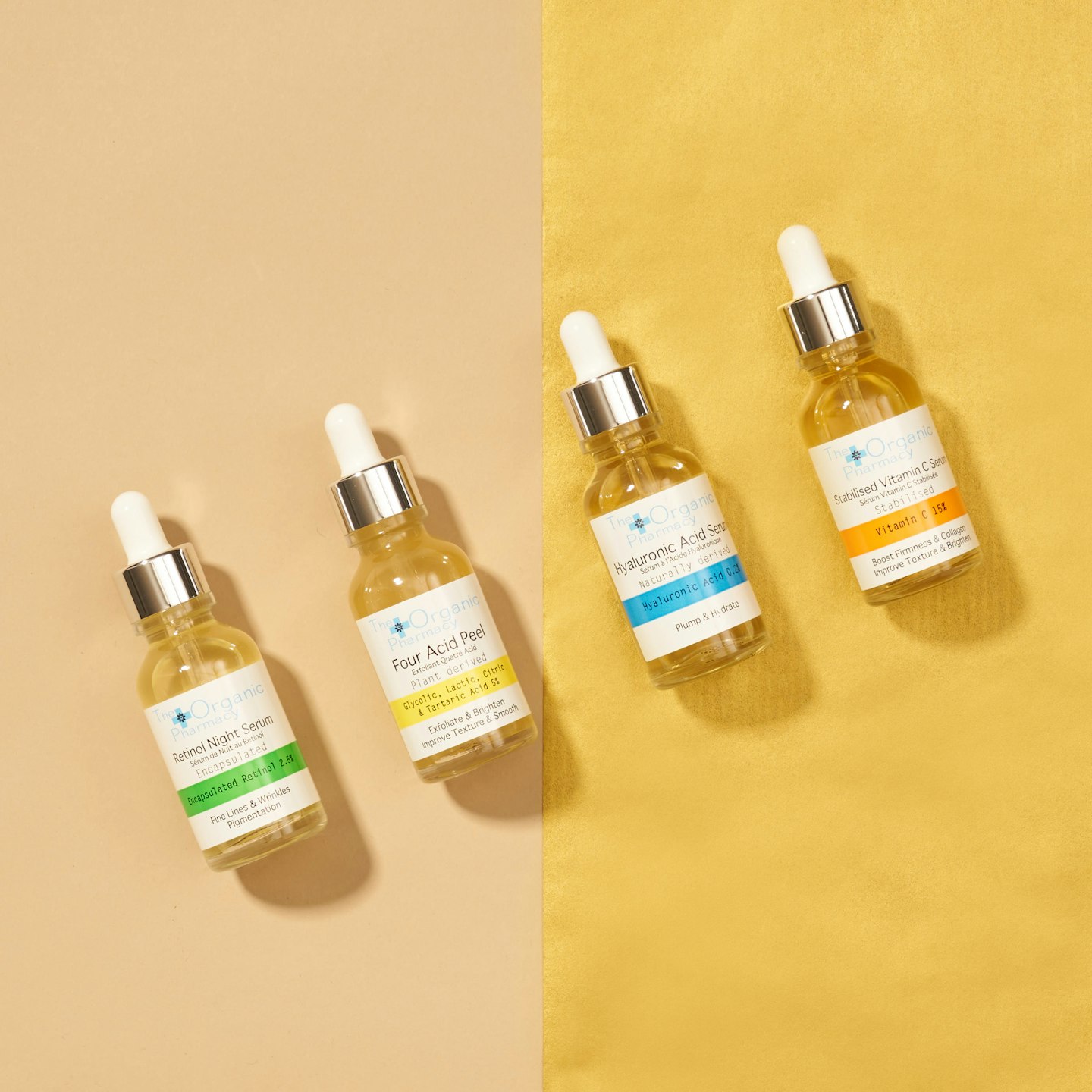 16 of 16
The Expert Serums from Organic Pharmacy, £99
Stressed out skin? Hell yeah. Nearly all of us are guilty of neglecting our skin through lifestyle, weather changes (read: winter), diet (that'll be all of December) and illness. These in turn create imbalances, which manifest themselves as sensitivity, dryness, redness and wrinkles. But help is at hand with this luxe set from our organic go-to skincare brand, Organic Pharmacy, which helps deliver targeted results to problem areas. Comprising four of their signature serums, this is one of the hardest working Christmas presents you could give this December.
READ MORE: Eva Chen Reveals The Secret To A Great Instagram Post