I don't know about you, but my life is sorely lacking in razzle dazzle right about now. I haven't 'gussied up' for a girls' night out in what feels like forever, and can't remember the last time my legs were bare with abandon. But things are looking up. Strictly Come Dancing season has well and truly started, which means there's enough sequins, spandex and hair spray to give the entire nation a pick-me-up. Consider your glamour quota filled from this point on, especially by its presenters. Claudia Winkleman has already been bringing a certain something to proceedings. The fringe has legendary status - achieving the kind of glamour akin to a '60s pin-up week in, week out - while her style is pretty sizzling.
For the latest episode of series 20 (20!), Winkleman wore a black waistcoat, a white shirt with extravagantly pleated sleeves and split-hem leggings. The even better news is that the items are available to buy in a select range of sizes.
Description
There were so many comments under the presenter's post asking where this shirt was from - and, of
Description
A nice piece to layer on top of a simple outfit, we're pretty certain this is the one she wore in
Description
A simple split hem will elevate any basic ensemble, especially if you style yours with a
Winkleman's stylist, Sinead McKeefry, has been by her side for several seasons of Strictly - and was also the mastermind behind her velvet smoking jackets, cowboy boots and jodhpurs for The Traitors. She's rather helpfully been posting behind-the-scenes snaps of her celebrity charge - and has even gone as far as sharing a few of the brands like The Vampire's Wife, By Pariah and Valentino Garavani. Strictly fans are so invested that one even commented: 'Will there ever be a week when I'm not crying that I don't have Claudia's wardrobe? Probably not 🙌🏼.'
Keep scrolling for all her best outfits from the series so far.
SEE: The Claudia Winkleman Outfits You Can Shop From Strictly
Description
Claudia Winkleman styled this exact dress with pointed white pumps for last weekend's episode of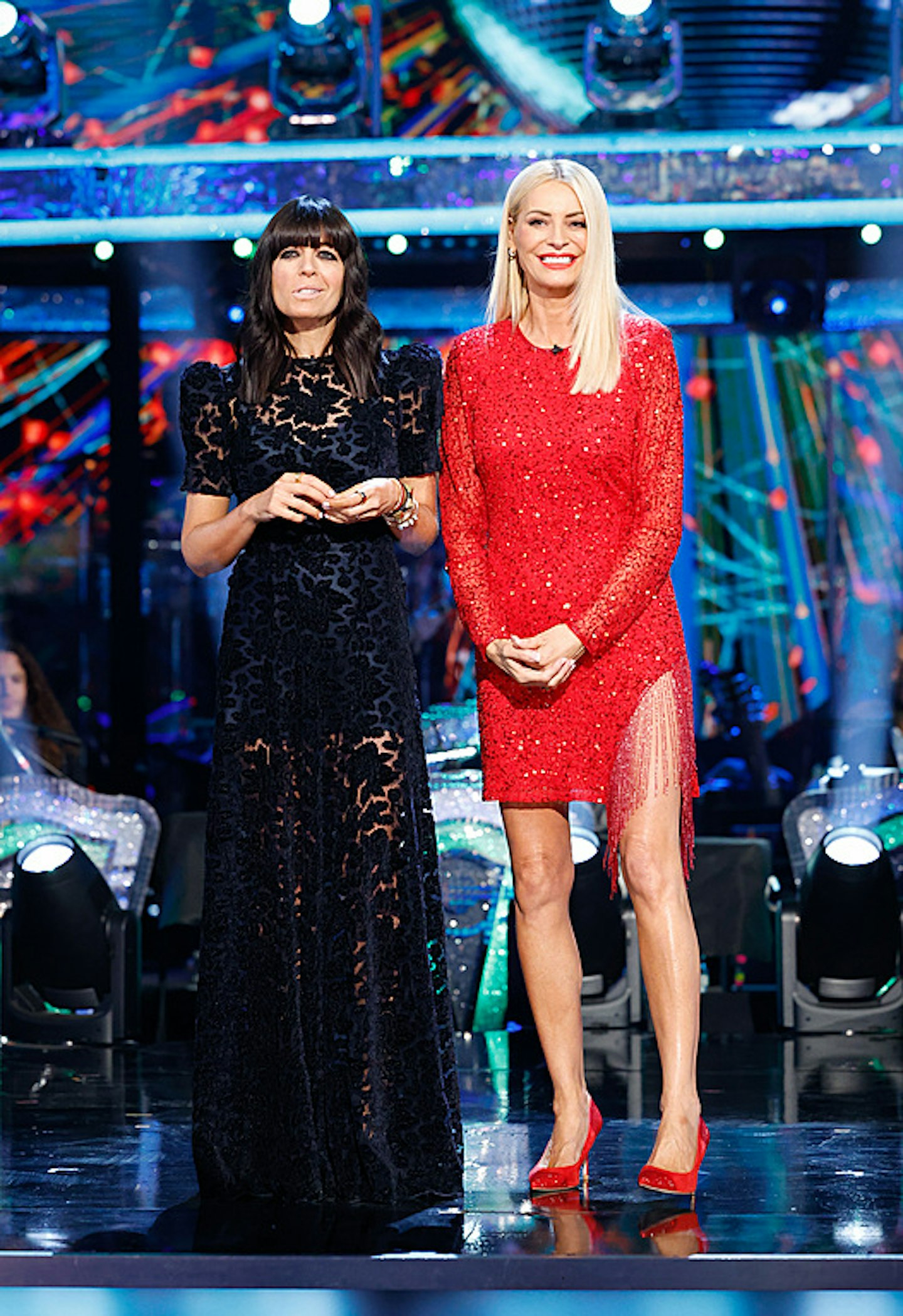 Description
This isn't her exact dress from The Vampire's Wife, but it has the same witchy feel with its
Description
This Claudia Winkleman ring stack is certainly something to behold. Our favourite is the band
Description
Claudia Winkleman buys her gold studded bracelets from Valentino Garavani.
Description
With Christmas party season just around the corner, Rotate Birger Christensen's powder pink
Description
Claudia's black-and-white, lace-detail shirt was by Mint Velvet.