The words 'investment piece' are strewn all over magazines. However, when it comes to classic Chanel bags like the 2.55 it's really worthy of this title.
Research conducted by vintage handbag specialists Baghunter found that in the last six years, the value of Chanel bag has increased by a whopping 70%.
Chanel Bags
Coco Chanel's iconic bag design, which launched in 1955 for a mere $220 (just £154), has consistently outperformed housing prices and inflation. Those Chanel trainers, sunglasses and perfumes may seem attractive but can they won't provide you a sweet dividend when you're done with them.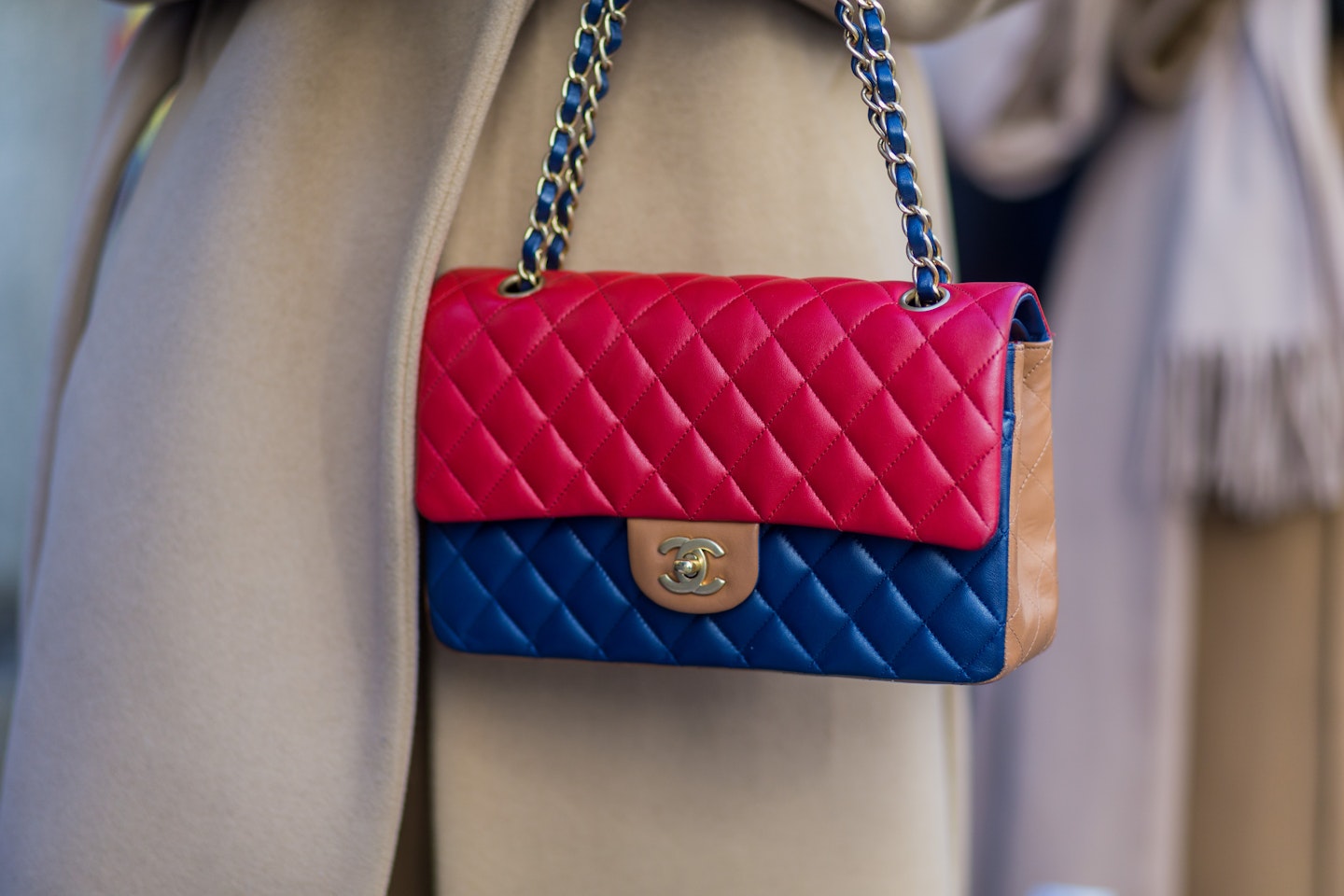 Chanel Bag Price
In the 90s, a Chanel bag, like the 2.55, would have set you back around £810, whereas today you'll need to find approximately £3,493 to bag yourself a piece of Chanel. And its value is expected to continue going up.
Wondering why the bag's value has increased at such a rapid rate in the last few years?
Baghunter CEO, Evelyn Fox, has shed some light on the subhject. "It's interesting to see how the value of Chanel bags has skyrocketed over the last six years, a period which coincides with the rise of ultra-luxury marketplaces for such items", said Evelyn.
"We feel that these marketplaces have played a significant role in making these bags available to a wide range of women, peaking interest in more people than ever before, and contributing to Chanel having the ability to increase the value of their bags so rapidly over such a short period of time."
Chanel isn't the only designer label that's investment gold, Baghunter has noted the Hermes Birkin has a similar market effect.
Considering getting on the housing ladder is a near impossible task for most, you might be better investing in your wardrobe instead. Yep, if you ever needed an excuse to splurge on a piece of Chanel, this is it.