Warning: this article contains spoilers about season two, episode one of Euphoria.
Euphoria season two is back and we already have so many questions. Like, does East Highland have the highest population of face tattoos in the country? How do these caners keep their excellent makeup intact? Can Fez's badass granny be a season regular? Is it bad to fancy Nate? And, most troubling of all, who the hell is going to clean up after that party?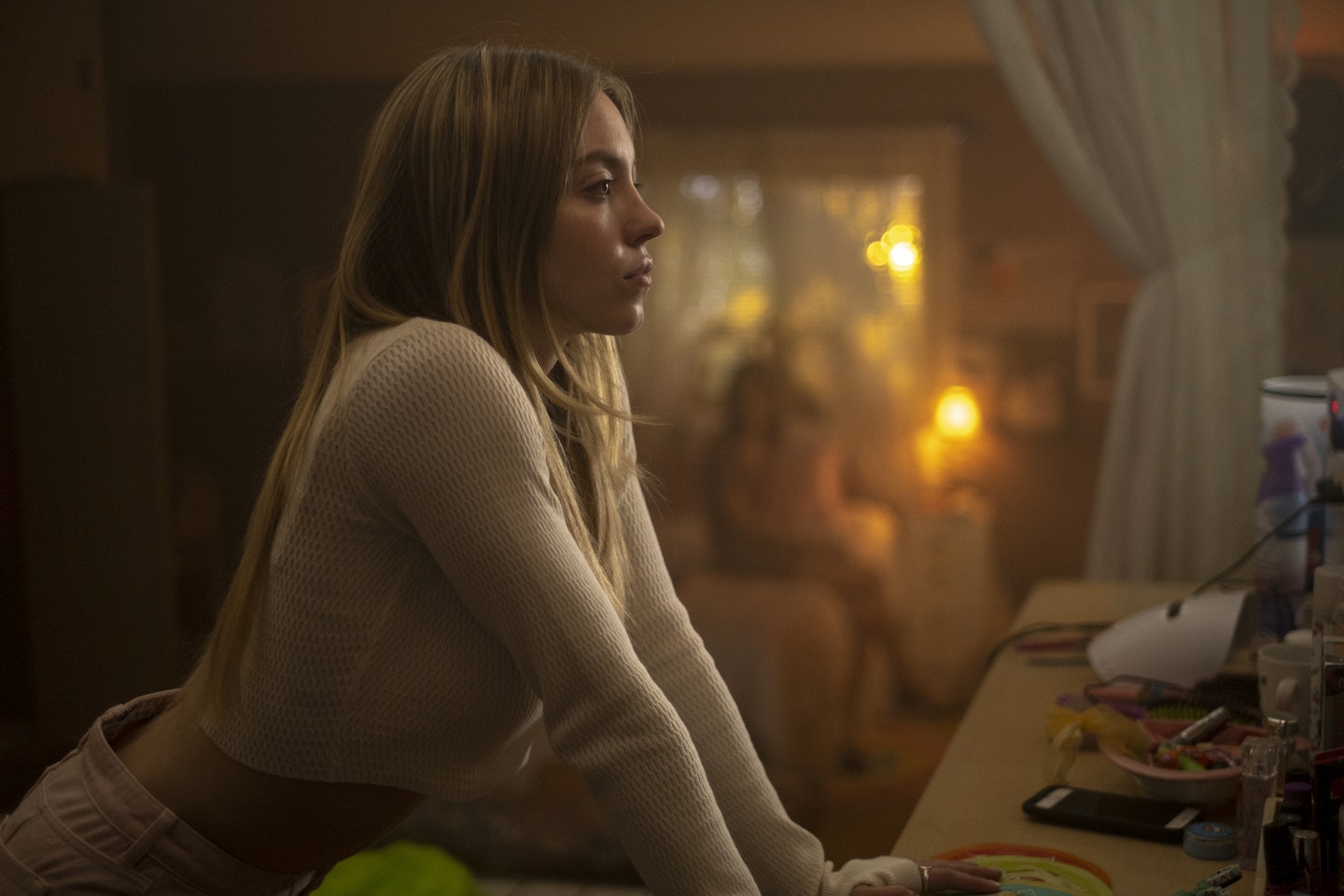 The question on everyone's lips at said party, however, was: where's Cassie? We, the viewers, quickly learnt that she was making a Very Bad Decision and hooking up with her BFF Maddie's ex in the bathroom. And nearly getting caught. Which leads us to another question: is there anything scarier that a teenage girl with a UTI bashing on a bathroom door? Probably not.
And so we're off with all the chaos we'd come to expect, nay demand, from Euphoria. While the show is not designed to be aspirational, it is distinctively stylish – something that translates from the art direction to the soundtrack to, of course, the costumes.
Episode one has already delivered some major looks. Our favourite reprobates might not remember much about the night before come 1st January, but we won't forget their outfits in a hurry – from Barbie Ferreira's Mimi Wade babydoll dress to Maude Apatow's custom Batsheva look and Hunter Schafer's NIHL beaded sheer halterneck.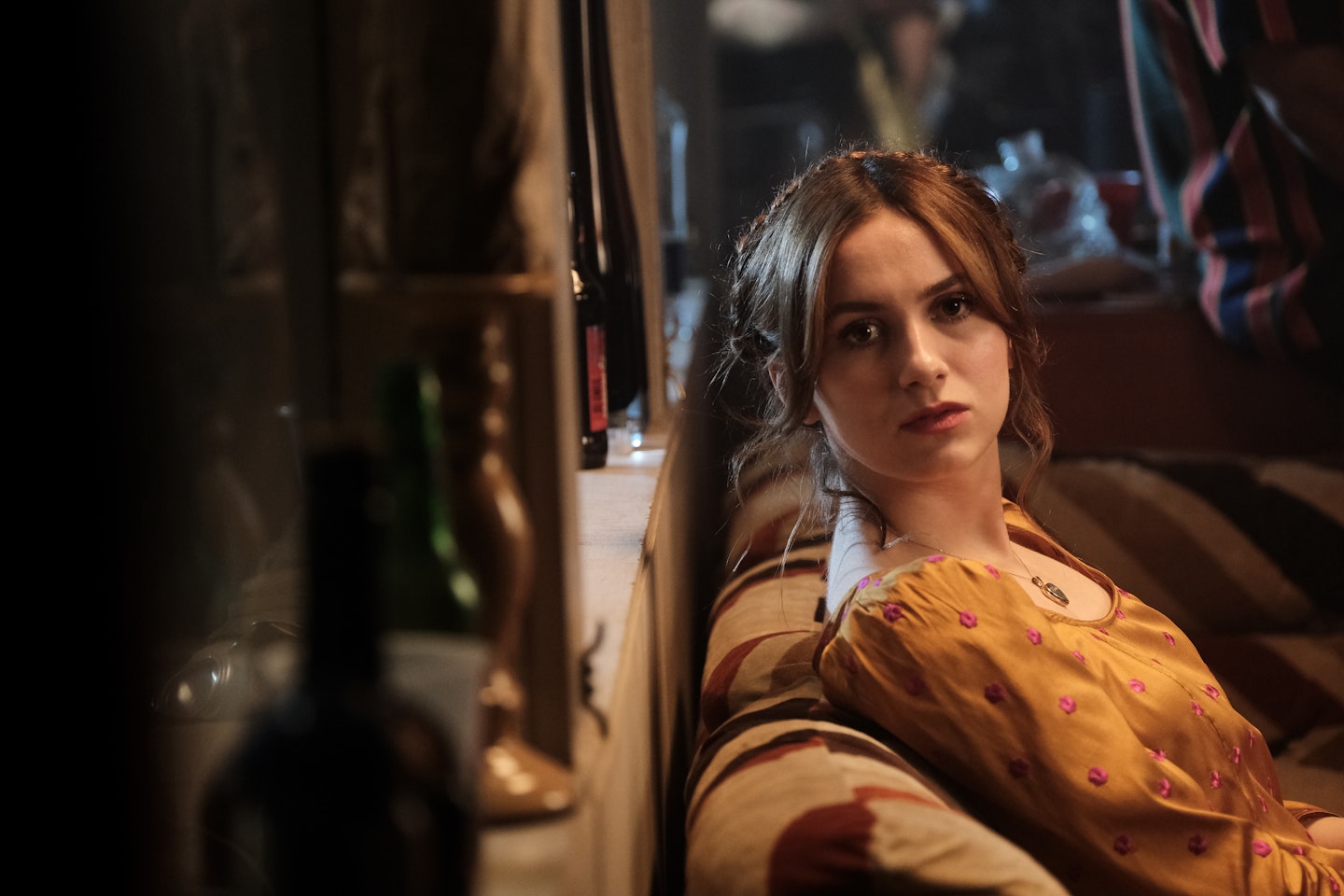 But back to Cassie (played by White Lotusstar Sydney Sweeney). It's her naughty-but-nice Gen Z spin on Y2K dressing that everyone was talking about. Her season two debut look consisted of a ruched sky blue 'Ella' mini dress by Brit brand House of CB (still available, and £119) and a pair of white Prada sandals which got a starring role in the bath.
Hooking up with your best friend's high school sweetheart (we use the term 'sweetheart' very loosely) is a seriously bad move – but the underlying cutesiness of her outfits reveals a girl who is vulnerable and looking to be loved. Contrast her looks with Maddy's harder, don't-F-with-me sexiness – all super revealing cut outs and battle-ready heels – and we're all set for the small screen's most stylish rivalry in a long time.
BUY: Cassie's New Year's Eve Dress From Euphoria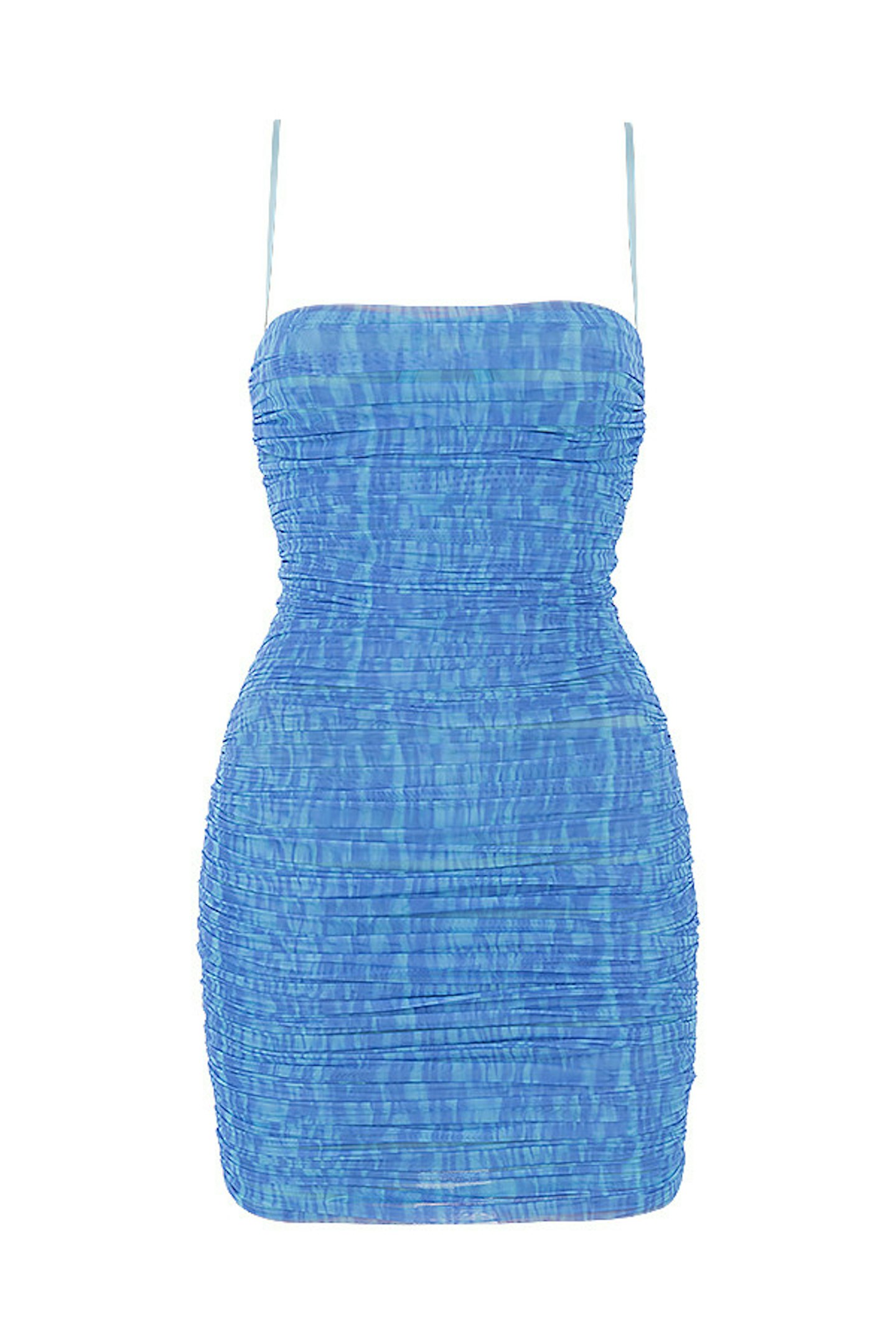 1 of 1
House of CB, Ella Mini Dress, £119