At the beginning of June, Depop was acquired for $1.6 billion by Etsy, a timely reminder that resale isn't flash-in-the-pan – it's the future of the fashion industry. For shoppers, it's also a brilliant way to have a more soulful retail experience.
When you hit 'buy now' on Depop, what you're actually doing is supporting a small business-owner. 'A lot of second-hand sellers tend to be women, so you're giving them monetary strength and helping them establish themselves in a male-dominated world,' says Lapoze McTribouy, a 27-year-old seller.
And let's not forget that pre-loved clothing can also be eye-opening in terms of pinpointing your forever style, a sure-fire way to ensure wardrobe longevity. 'Through shopping in charity shops or on eBay, I found my own style. You're able to be a lot more creative with the clothes and outfits you can create,' says 21-year-old Georgia Burke. To help you on your journey towards resale shopping, we asked five Depop sellers for their insider tips for buying and selling online...
Pascale Davies, 27, Croydon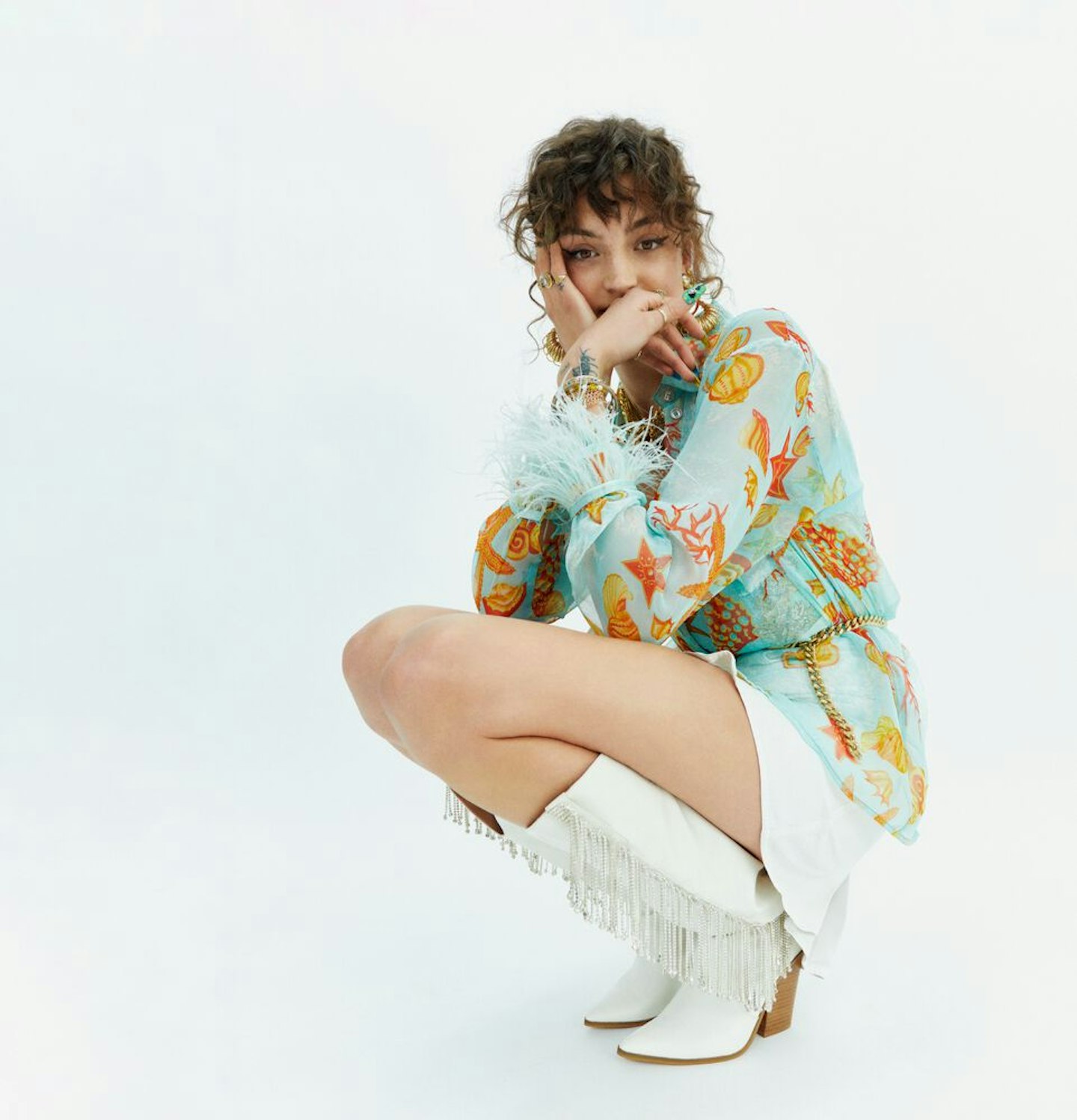 Davies's appreciation for clothes is in her DNA. One of her grandmothers trained models, the other was a dressmaker. Pascale picked up the mantle, studying textiles, then spent a disenchanted spell as a designer at a high-street retailer. 'It didn't align with my personal ethics, being in a fast-fashion environment.'
That's when she pivoted to Depop, turning her shop, Pascale Eliza, into a full-time career. Stocking a bold assortment of vintage '90s and noughties clothing from mega-brands like Moschino, Versace, Fendi, D&G and Jean Paul Gaultier, Davies says the best sellers carve out a niche instead of following trends. 'I try to be aware of what people are buying but, at the same time, it can be a bit of a trap because they come to you because they like what you find, not because you're doing the same as everyone else.'
She's also utterly dedicated to combing charity shops to find the originals of current designer pieces at second-hand prices (like Versace '90s shades for £20). 'It's worth digging as, often, when you've got your eye out for something, you'll come across it when the time's right.'
Gay Bennett, 34, Nottingham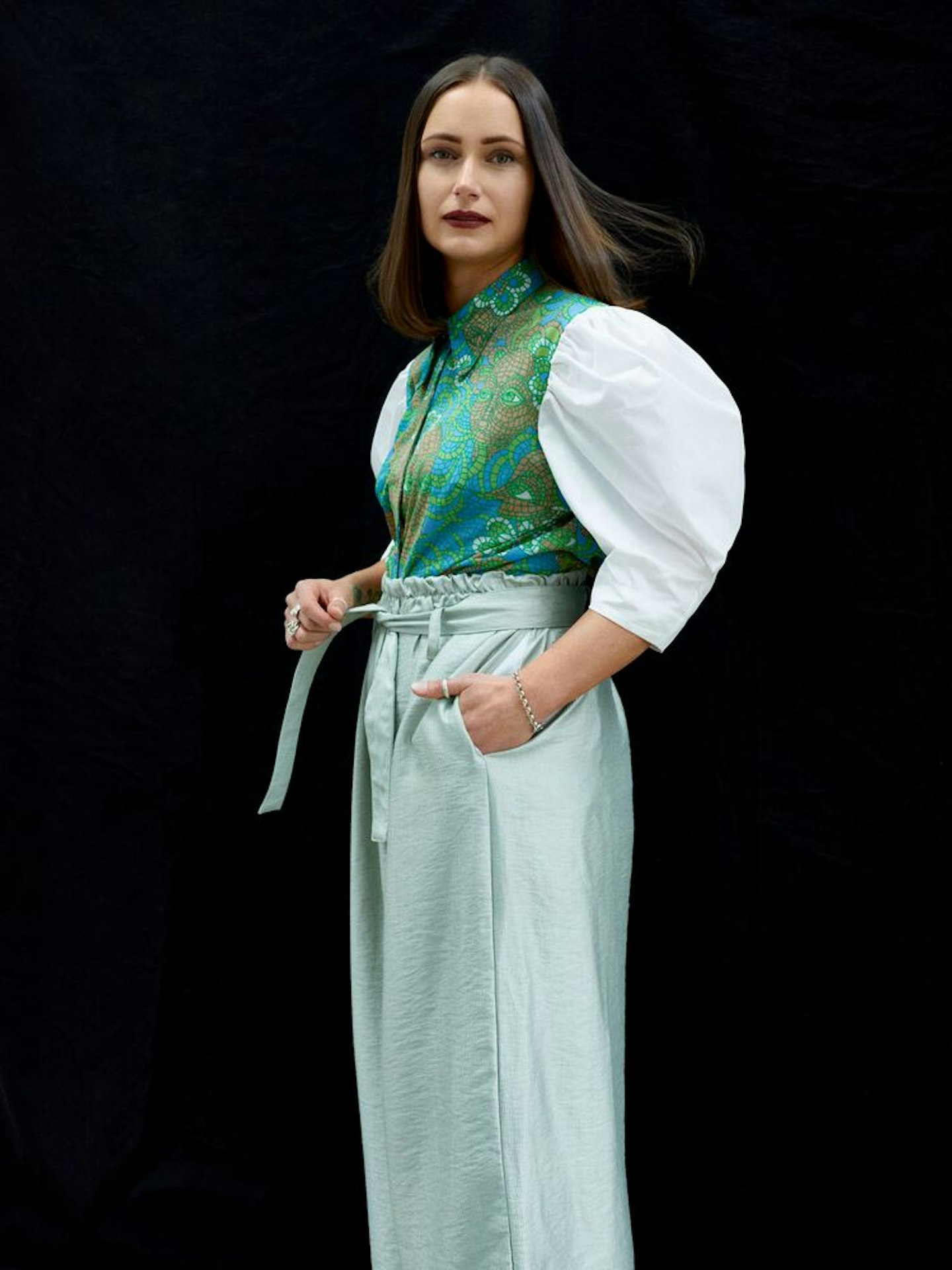 As well as selling via Depop, Bennett has a physical shop in Nottingham, also called Soul and Flare, which offers 'restyled' vintage, alterations and repairs. One of Bennett's best-sellers is an upcycled men's shirt that has been jazzed up with an extravagant collar; the perfect marriage of vintage and modern that Bennett, who has always gravitated towards the bold femininity and colours of the '70s, cultivates so expertly.
'Everything that comes in is laundered, revived and taken care of so it can live in somebody else's wardrobe for years to come. It's about extending the lifecycle of clothing,' says Bennett, who, having worked in the vintage trade as a seamstress and shop manager for a decade, has witnessed the amount of waste generated by a throwaway attitude towards fashion.
'It really hit home that people look at a piece of clothing and go, 'I'm tired of that now. I'm going to get rid of it.' Since opening in October 2020 – and weathering successive lockdowns – the shop has gone from strength to strength. 'Shopping vintage or restyled or small-batch handcrafted, you're not going to be bumping into somebody with the same top on,' says Bennett.
Lapoze McTribouy, 27, South London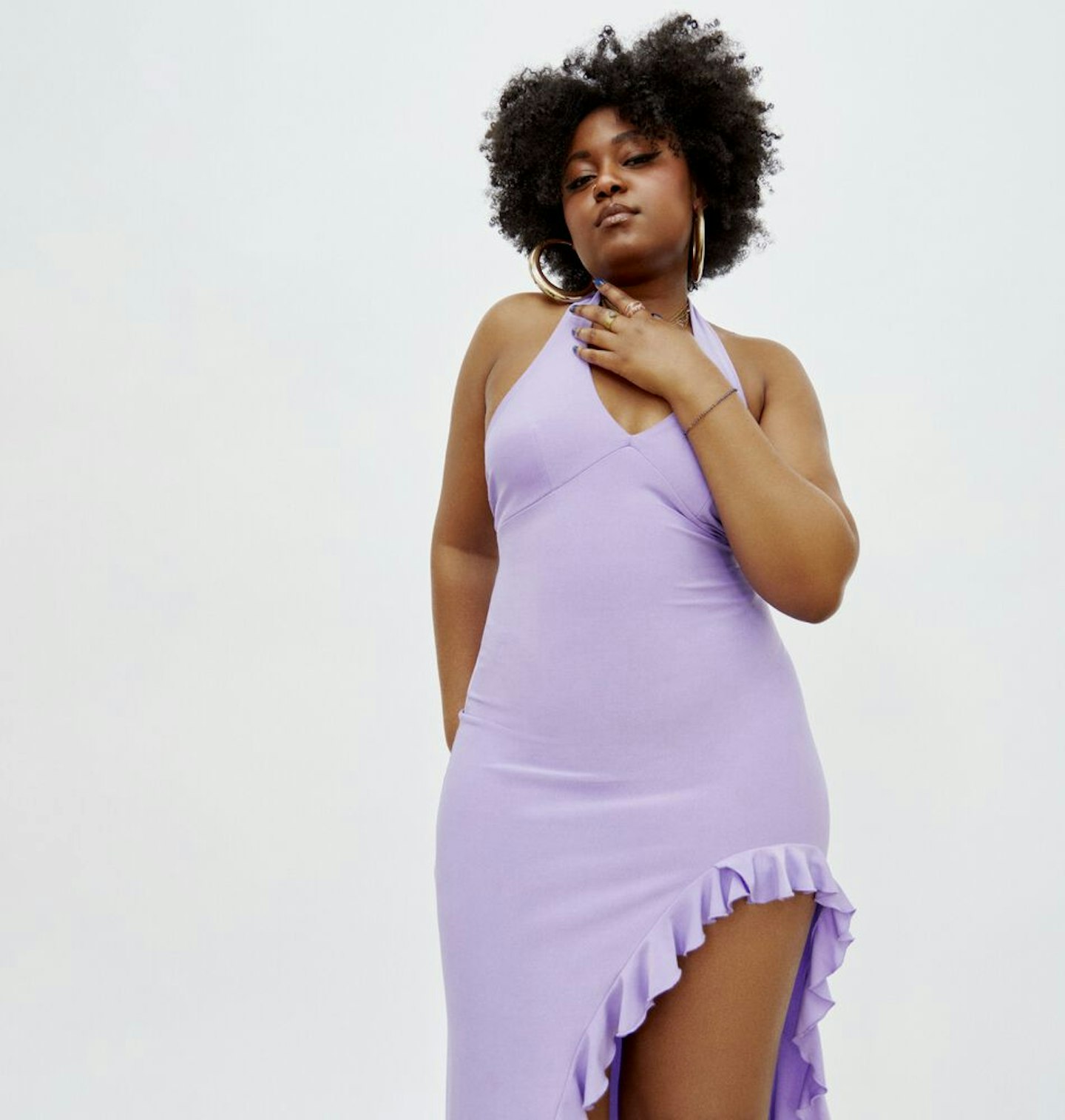 McTribouy has always felt an affinity with the '70s, the era of second-wave feminism and Black Power. 'I feel more comfortable in flared trousers and dagger collars; I connect with the politics of that time.' But she's also heavily influenced by Y2K (late-'90s to mid-2000s), hence the mix in her shop, Sooki Sooki Vintage (her handle on Depop is @judaku).
Lipsy gems – like the lilac halter dress she's wearing – always sell like hot cakes. 'When I see these dresses and tops, I'm reminded of times when my cousins would dress up and go out. It's nostalgic for me,' she says, adding that her heritage has a strong influence on her relationship to clothes.
'Growing up as a Black woman, an African woman, it's embedded in our culture to look after things. Even with my mum's clothes, I cherish them as heirlooms.' Her golden rules are to ask for measurements and use filters. 'You can find items with their tags from the '70s if you just use filters.'
Thidarat Kaha, 32, East London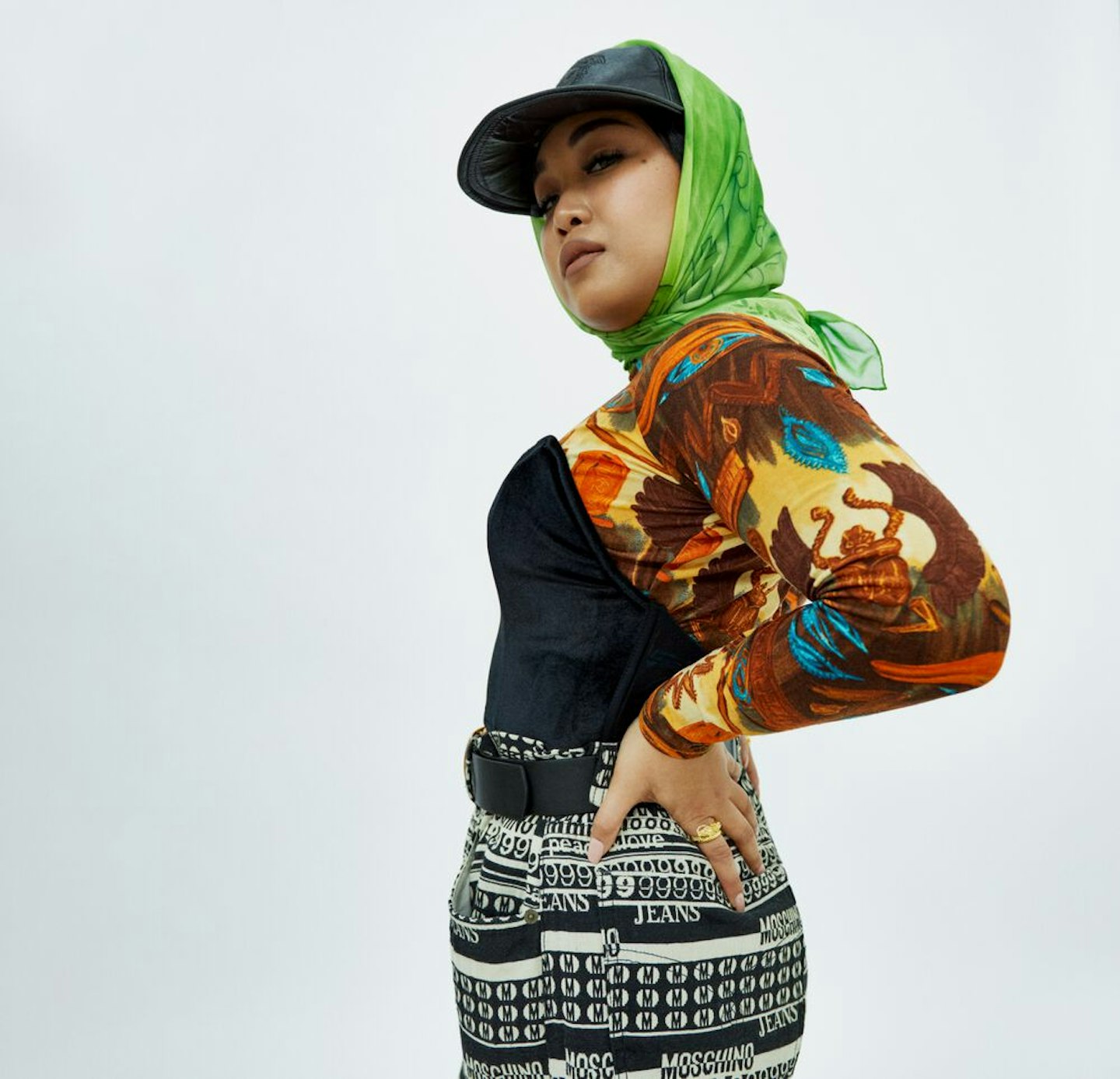 A self-described 'Depop OG' (she opened her shop in 2015, rebranding it Archive Six as her taste evolved from hype streetwear to high-end vintage), Kaha has always had an entrepreneurial spirit. 'As a kid, I'd stay at my grandma's while my mum was at work. She lived across the road from a tailor so there'd be loads of scrap fabric about. I'd braid it to make little rugs to sell to the more affluent kids,' she recalls.
Nowadays, she applies the same ingenuity to sourcing her stock, often swerving charity shops, which tend to be plundered ('I live in Hackney, everyone is too savvy!'), in favour of tried-and-tested suppliers and dogmatic googling. Obsessed with sets, she recently struck gold when searching for trousers to match a Versace shirt. 'I knew my life wouldn't be complete until I had them. I'll go on to Google and type, 'Versace + the print' and sometimes the universe helps me. When they came up, I was ecstatic!'
She's also spent years building up her brand knowledge so she can guarantee authenticity, like having an encyclopaedic knowledge of a label's work. 'There comes a time when you know a brand did a certain print so you know that's a legit piece. You can get quite geeky about it. I saw a Burberry jacket and it looked great, but when you zipped it up, the check didn't line up. Burberry just wouldn't produce a product like that.'
Georgia Burke, 21, Surbiton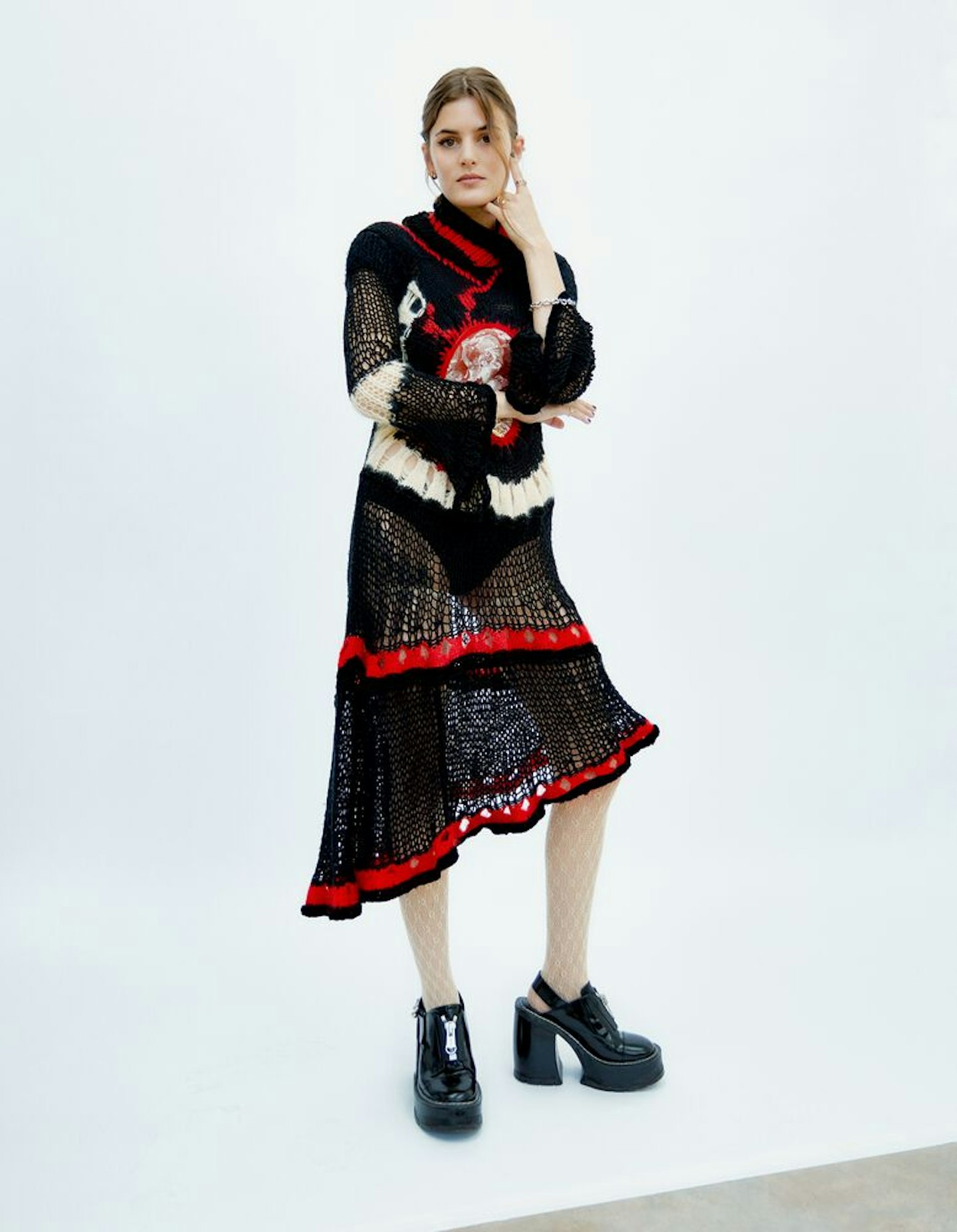 'We don't need to be buying high-street items any more. Clothes are getting worn once and then going to landfill. I think there's plenty for people to be buying second-hand,' says Burke, a 21-year-old student of hand embroidery at the Royal School of Needlework. Her shop, Legal Voices, is dedicated to pre-loved luxury and high-quality vintage that she mainly sources from auction sites and kilo sales, receiving (at least) one package every day from eBay.
'My flatmates know I'm addicted. It's constant,' she says. 'On eBay, I've got 200 different searches saved and it sends you a notification when new things come up. It varies between vague stuff, like 'interesting' or 'crazy', where you have to spend a very long time trawling but you do find some gems, and more specific things, like brands.' High-end always sells well – like Jean Paul Gaultier, Prada and Miu Miu – but she also recommends keeping abreast of trending labels that might be having a renaissance. 'Right now, Miss Sixty and Ed Hardy are very popular. They're just selling instantly.'
SEE: The Best Fashion Rental And Second Hand Shopping Destinations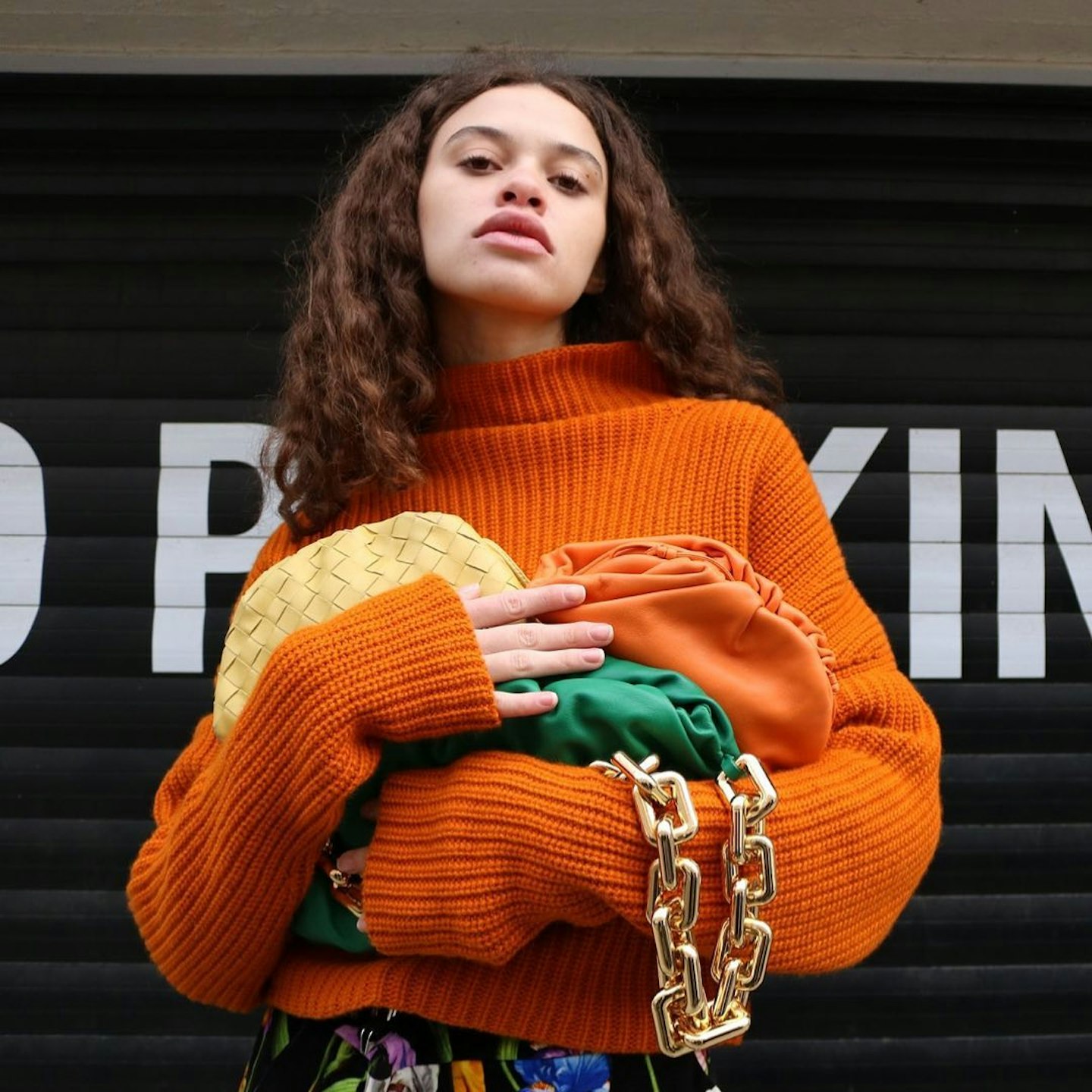 1 of 12
Sign Of The Times
With more and more importance placed on shopping sustainably, if you're looking to buy and sell preloved designer clothing, bags, shoes and accessories, check out SOTT.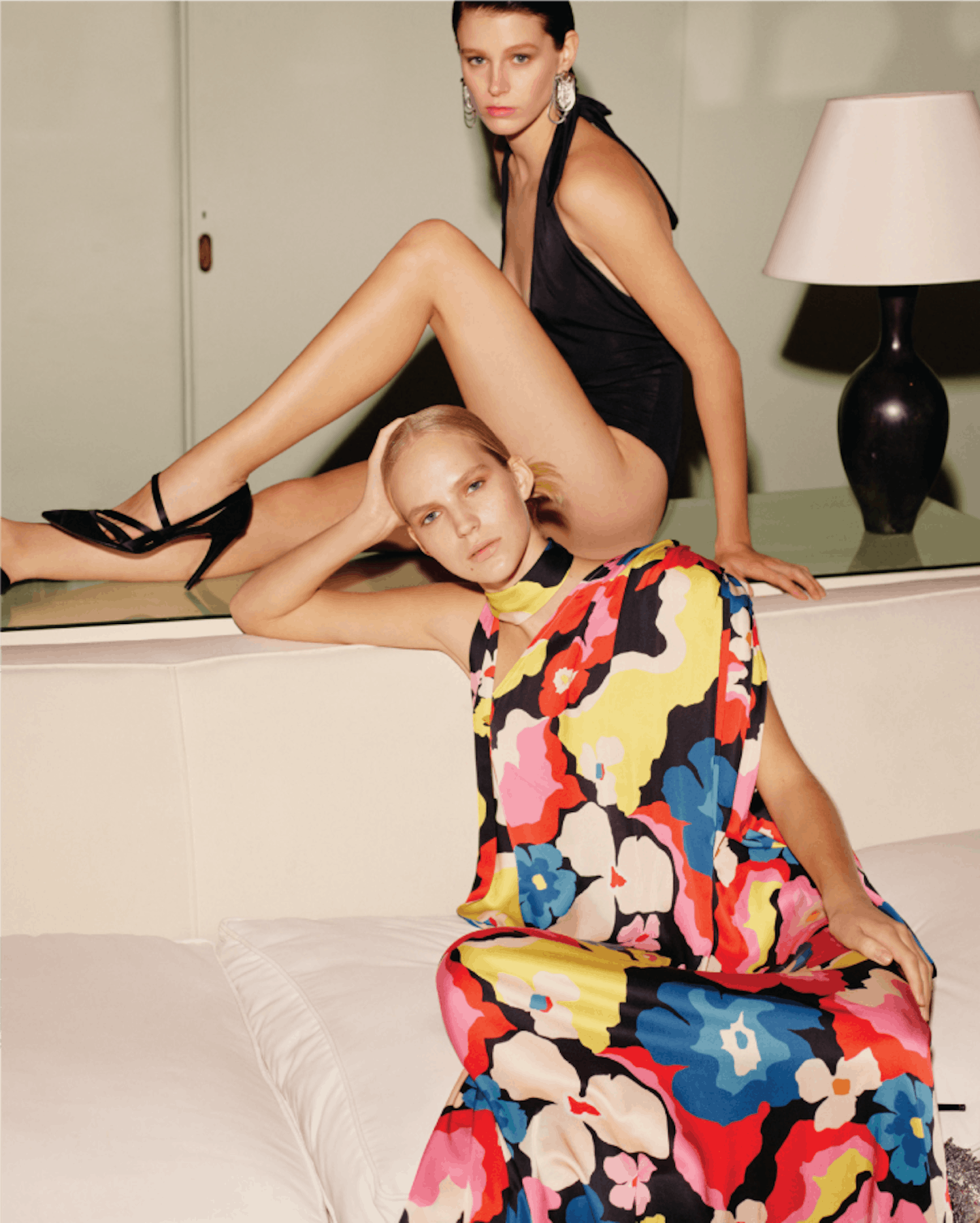 2 of 12
DCEY
DCEY encourages customers to rent, mindfully shop and have access to environmentally sustainable products. Browse hundreds of styles from international brands such as Cult Gaia, Staud and Coperni.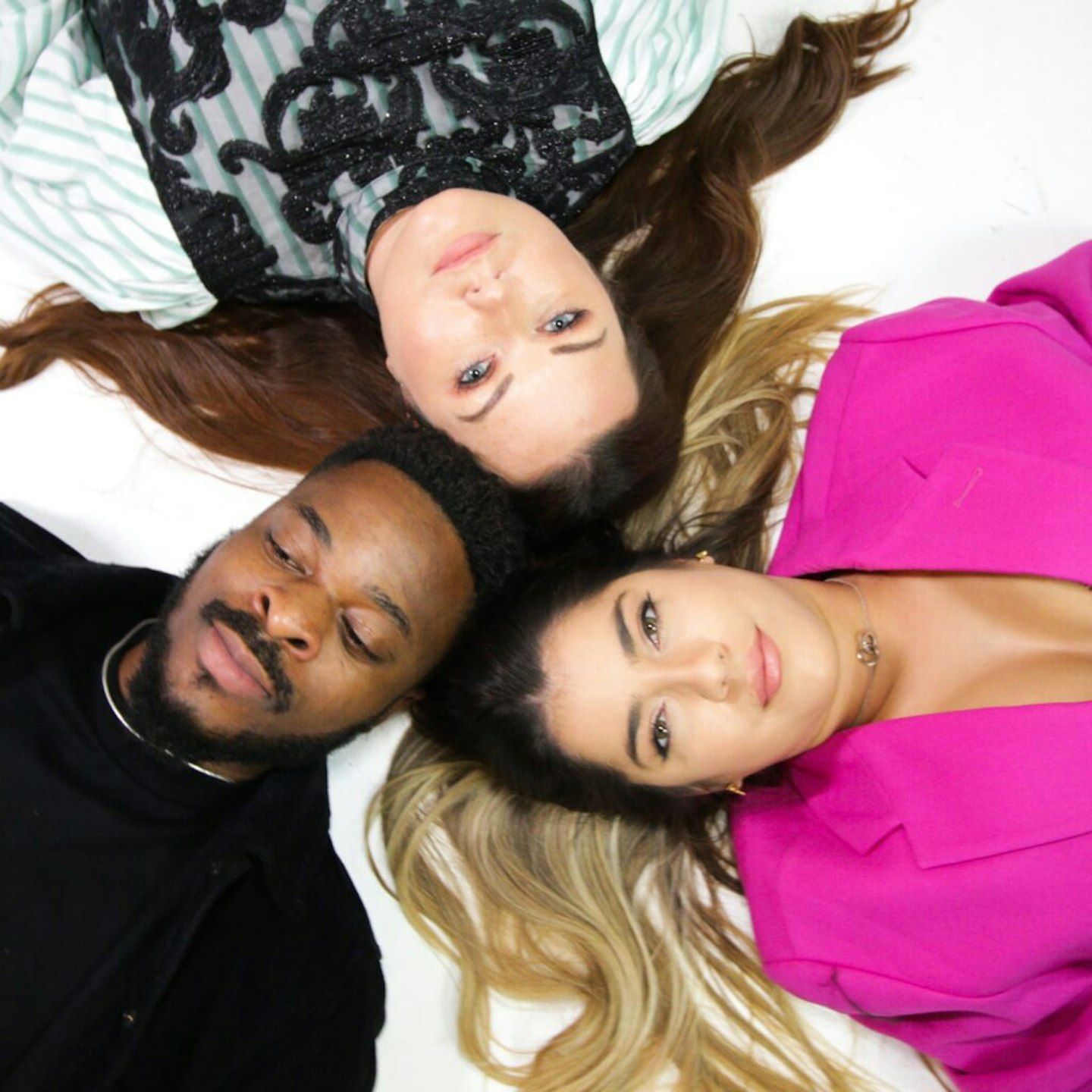 3 of 12
NTH Collective
An online community where users can buy and sell high quality pre-loved items. Unlike buying new sustainable clothing or renting new pieces of clothing for a night, the NTH collective lets customers buy and sell existing premium clothes, significantly reducing carbon, water and waste footprints as well as negative societal impacts.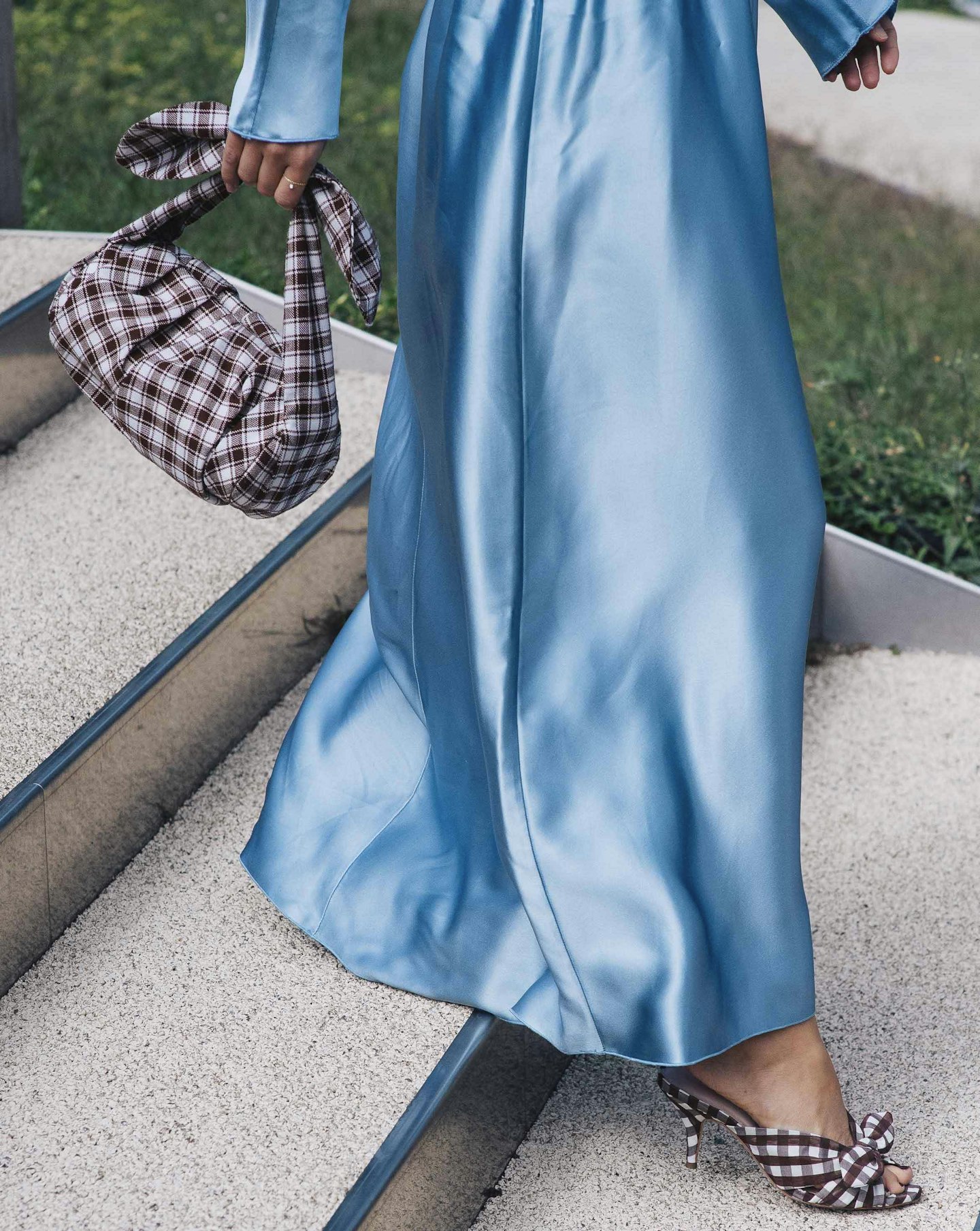 4 of 12
CREDIT: HURR COLLECTIVE
Hurr Collective
The UK's first peer-to-peer wardrobe rental platform. HURR COLLECTIVE is for members to rent and lend their wardrobes, making economic and environmental sense. From Chanel to Uterqüe, there's something for every price range.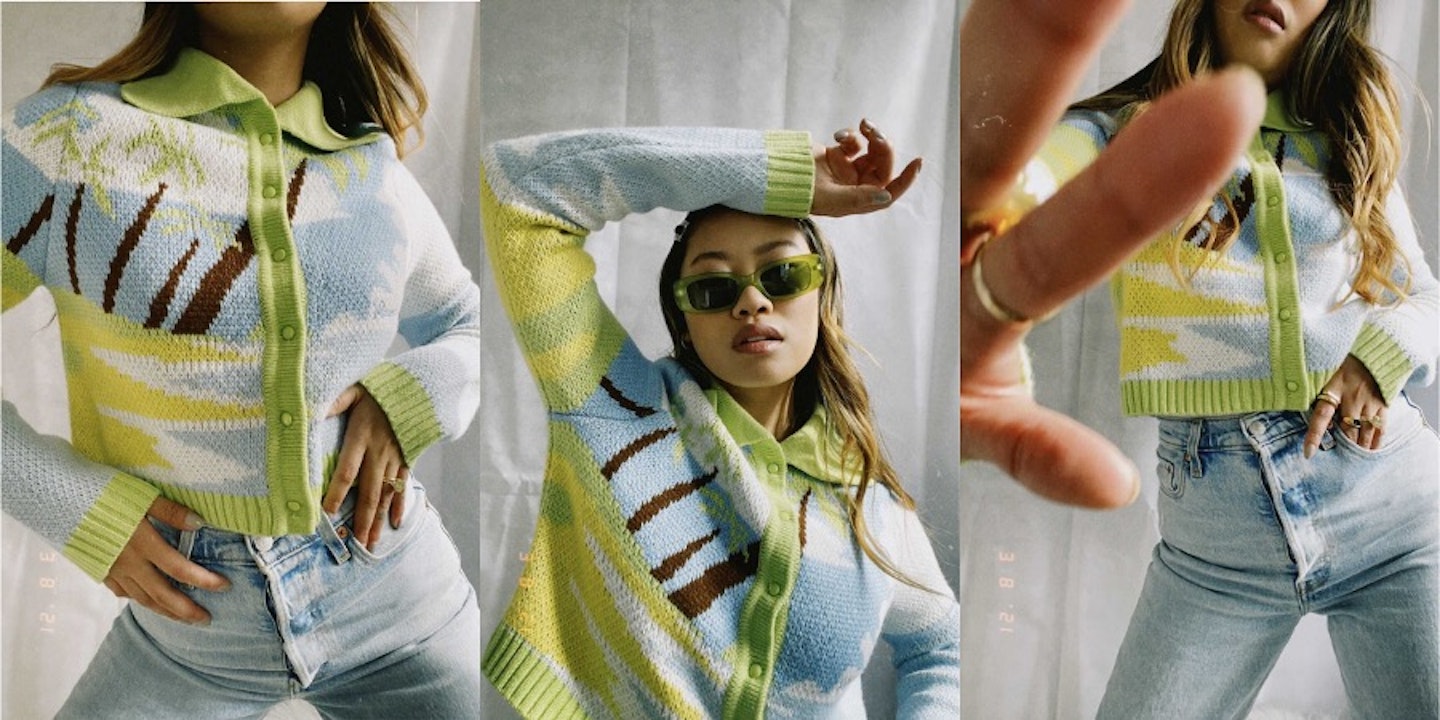 5 of 12
Endless Wardrobe
Rent, Wear, Return. ENDLESS WARDROBE allows you to tailor your rental time. Choose from a 4, 10 or 16-day rental period. And, for anyone that's a bit clumsy, amazingly, you won't be charged for damage or stains. Red wine is your friend again.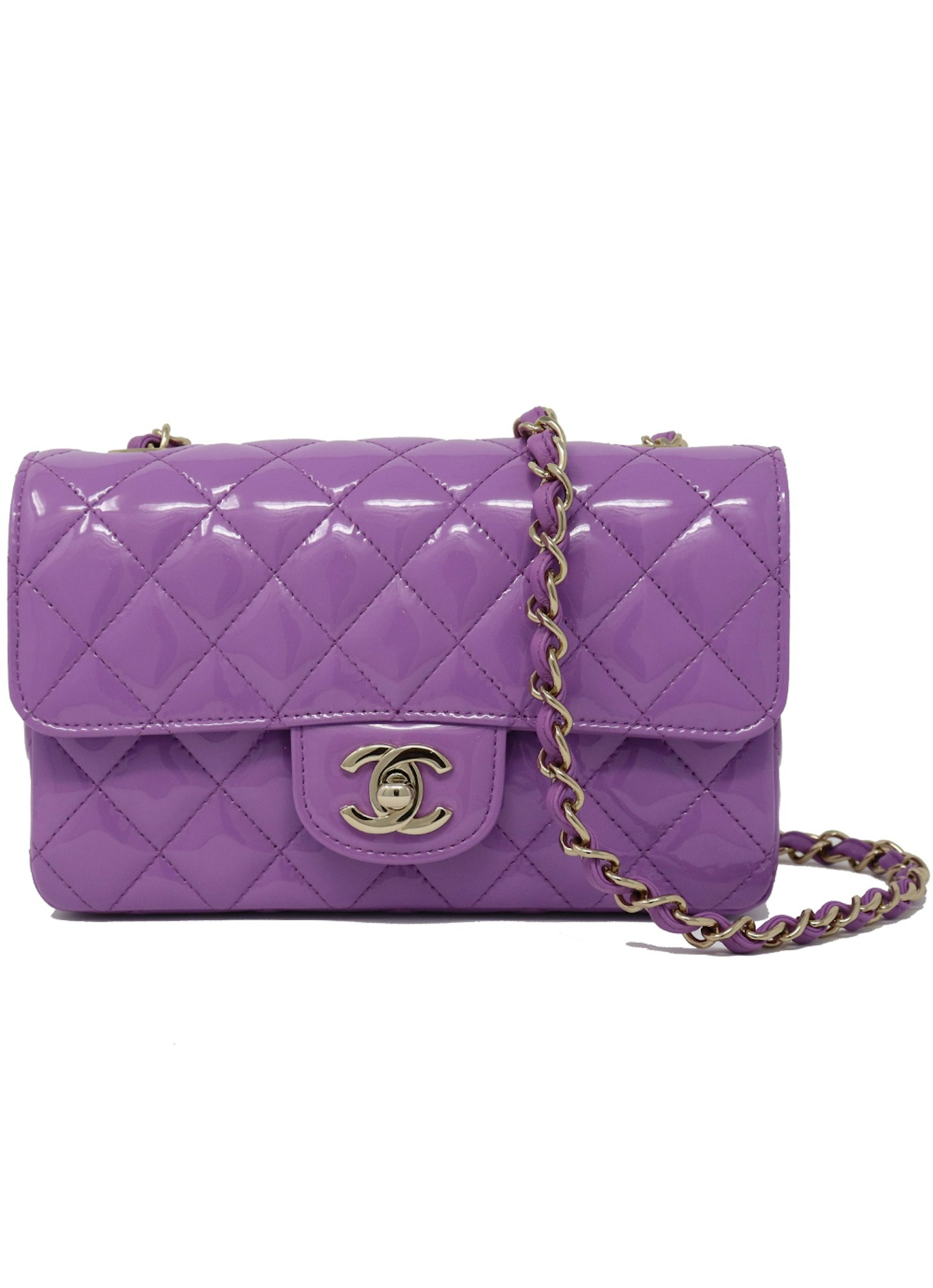 6 of 12
Bagbutler
Take the first step towards sustainable fashion. Bagbutler specialises in handbags and accessories, giving you the opportunity to rent everything from Chanel bags to Dior jewellery.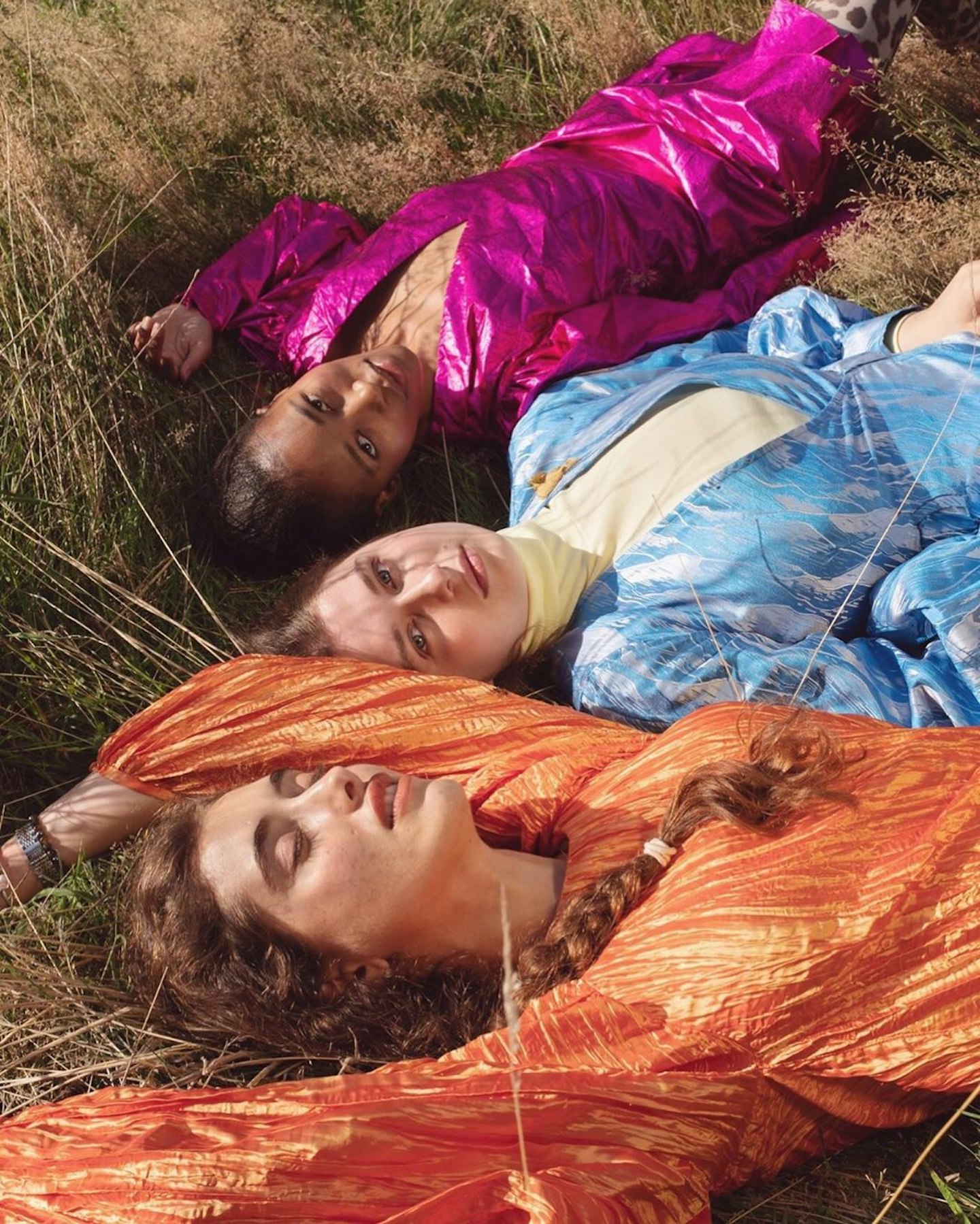 7 of 12
CREDIT: ROTARO
Rotaro
Rent, Reduce, Repeat. ROTARO's carefully curated selection of contemporary luxury designers work for multiple occasions, work events, holidays or as a platform to discover new brands... Designers include: Rixo, Ganni, Reformation, Cult Gaia, Cecilie Bahnsen and Stine Goya, with weekly product drops. Items cost between £15 for a 4 day loan and £80 for a 12 day period, with the option to extend. ROTARO also offer a try at home service, where you can choose two dresses and return the one you don't wear.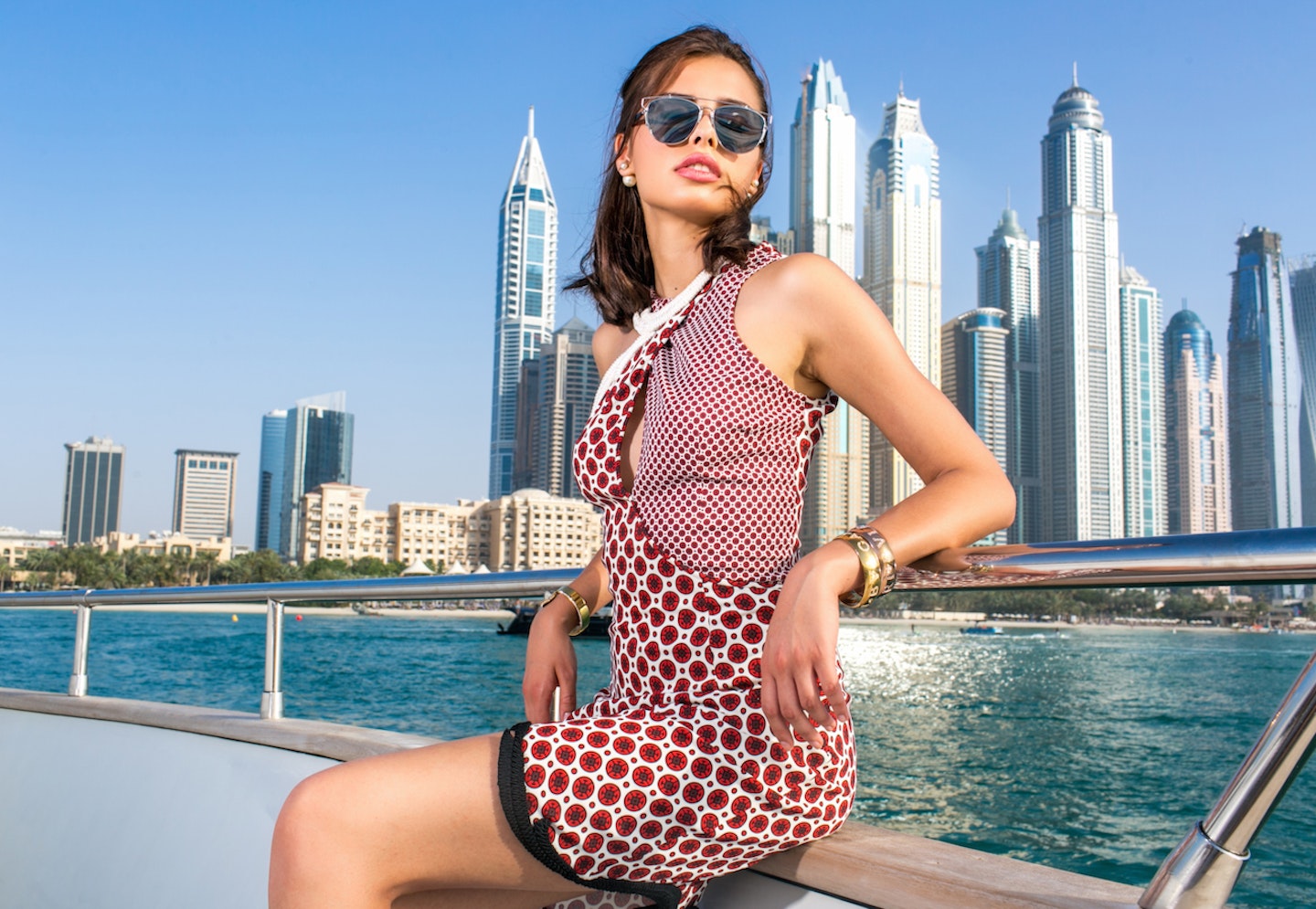 8 of 12
CREDIT: FRONT ROW
FRONT ROW
#SeeItLoveItRentIt. FRONT ROW'S mission is to provide a lifestyle service that eliminates the age - old question "Will I ever wear this again?" Featuring up-and-comers and established favourites including Chanel, Fendi, Jenny Packham, Roland Mouret. FRONT ROW offer a rental period of five days, however this can be tailored to your needs.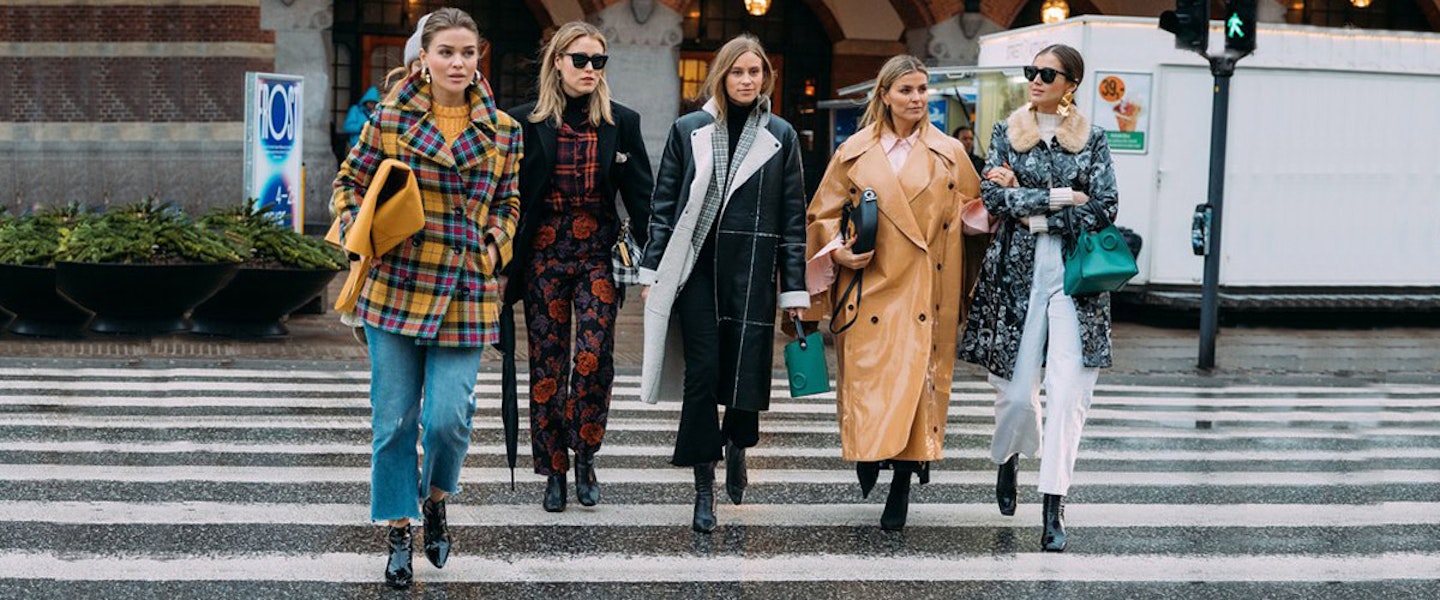 9 of 12
CREDIT: MY WARDROBE HQ
My WardrobeHQ
Buy less, buy better, rent it out. MY WARDROBE HQ is a social community for buying, selling and renting designer items. Customers can shop womenswear clothing and accessories from the wardrobes of Poppy and Chloe Delevingne, Olivia Buckingham, Arizona Muse, as well as fashion stylists and influencers.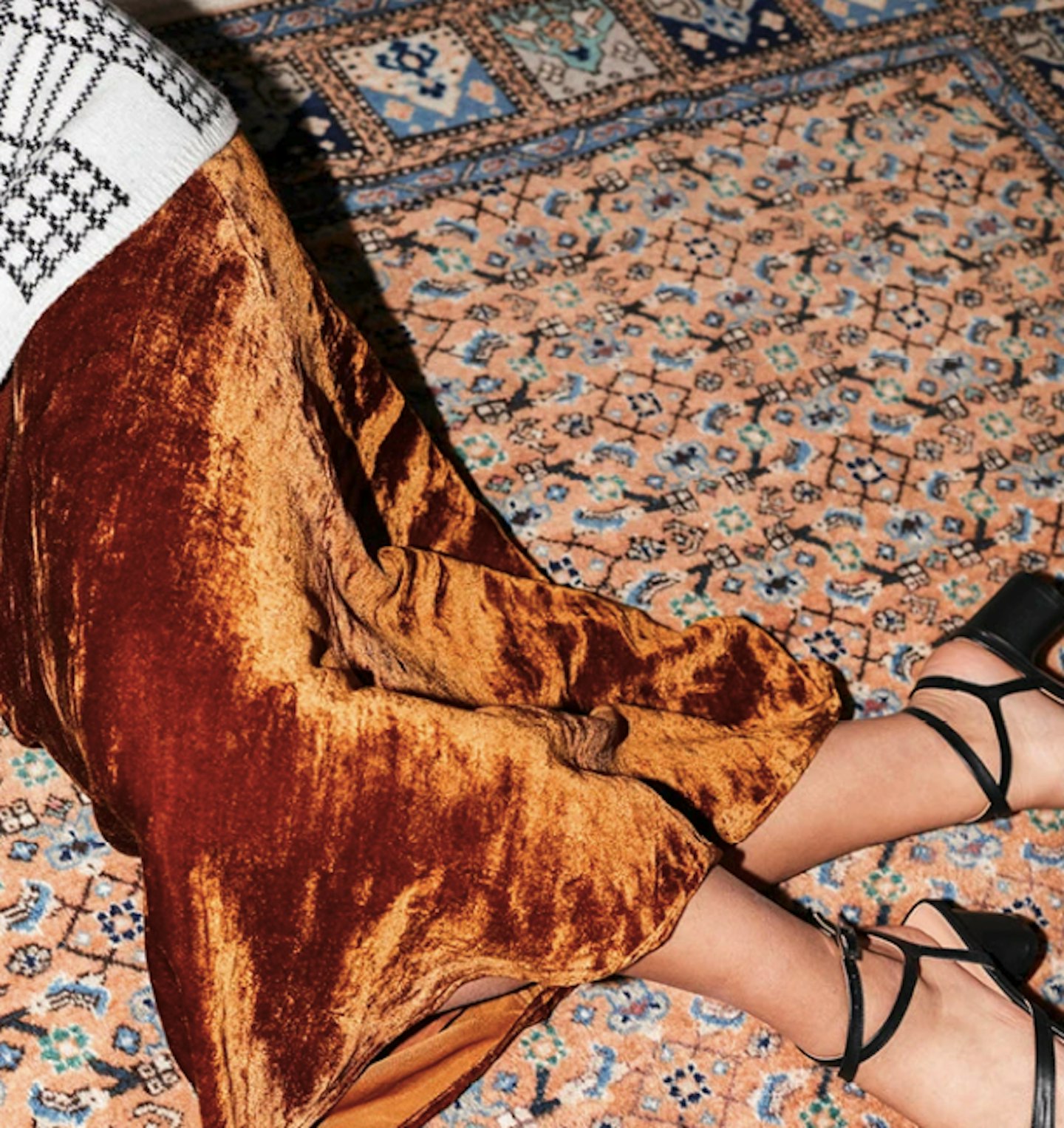 10 of 12
CREDIT: ONLOAN
Onloan
Cool clothes on subscription. ONLOAN was created by two girlfriends, with a shared mission to reduce waste, curate brilliant independent designers and reignite a love of clothes without the guilt.
11 of 12
CREDIT: BY ROTATION
By Rotation
Rotate your wardrobe at your fingertips. BY ROTATION is the UK's first and only peer-to-peer fashion rental app. No subscription fee and no waiting list. Do good for the planet, your wardrobe and wallet at the same time.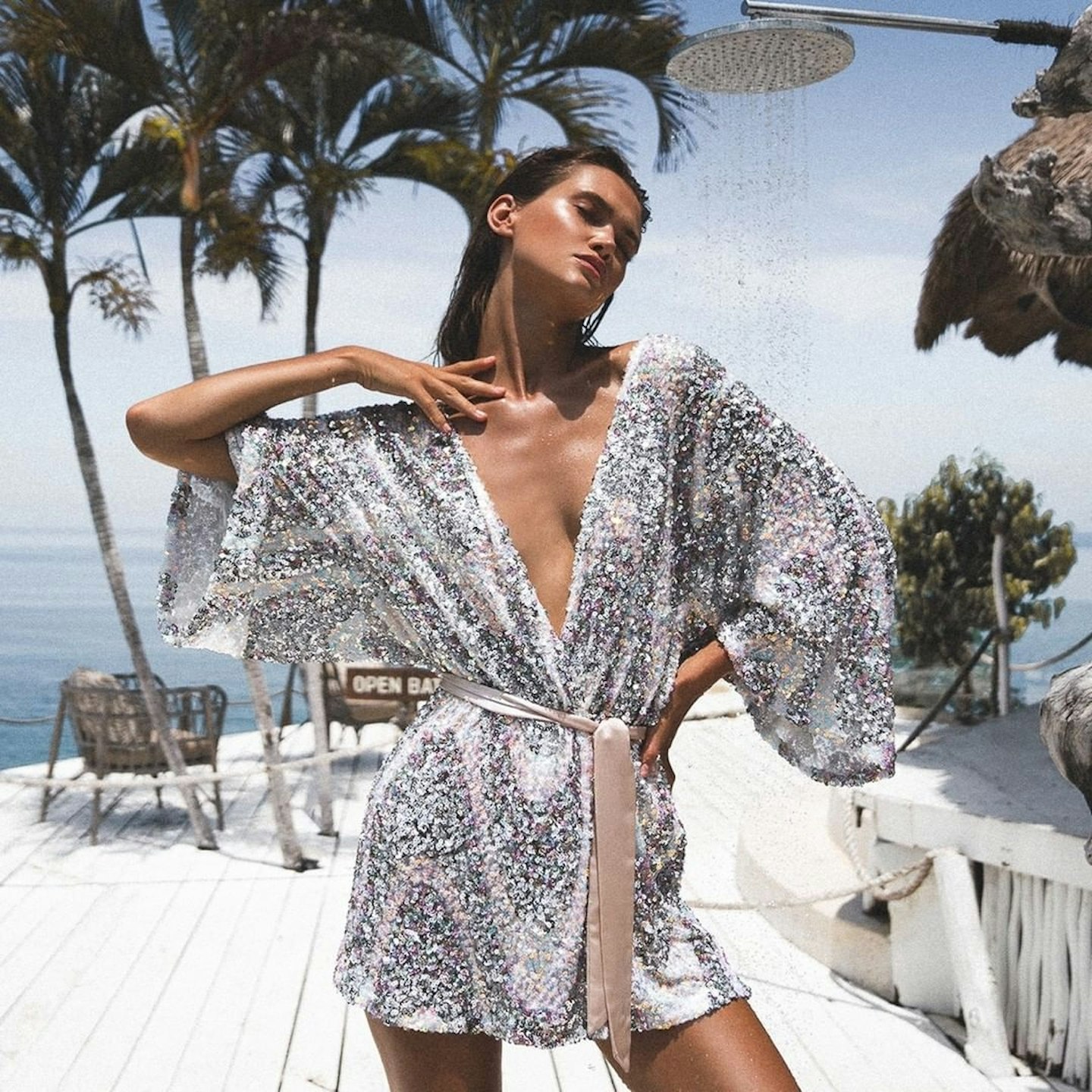 12 of 12
Hirestreet
Own your style. Not your outfit. HIRESTREET might be a new rental platform, but it's already made a significant mark on sustainable premium fashion. The brand is conscious of building a community and empowering women is echoed in its broad range of sizes.