If you're looking to make a powerful statement regarding your fashion nous this season, you may be surprised to know that the answer lies with the humble cardigan. Banish thoughts of frumpy knitwear and your grandmother's wardrobe – the cardigan has metamorphosed and is now a status symbol of sorts.
It started on the catwalks, as these things tend to. Fashion's most influential players – Chanel, Dior, Loewe and Miu Miu – made them longline, V-neck, worn tucked into knitted knickers or thrown over party bras. They were at 16Arlington, Molly Goddard and Prada, too, proving that not only had the cardigan staged a comeback of epic proportions but there's also myriad ways in which to wear it.
But's the cardigan return to the spotlight isn't all that recent. In a fashion move nobody saw coming, Katie Holmes made a beige cashmere cardigan and matching bra go viral (both were by the quietly luxurious label Khaite) in August 2019. And in an even bigger plot twist, they both continue to sell like hot cakes, despite the fact that the cardigan costs more than £1,000. Khaite has also just been named American Womenswear Designer of the Year at the CFDA Fashion Awards in the US.
Incidentally, 2019 contained another cardigan-related activity of a surprising nature. In October 2019, Kurt Cobain's green, cigarette-burned cardigan that he wore during Nirvana's Unplugged performance on MTV in 1993 sold at auction for $334,000 (£260,000). The mohair cardi was, alarmingly, unwashed, and now boasts the title of the most expensive jumper ever sold at auction.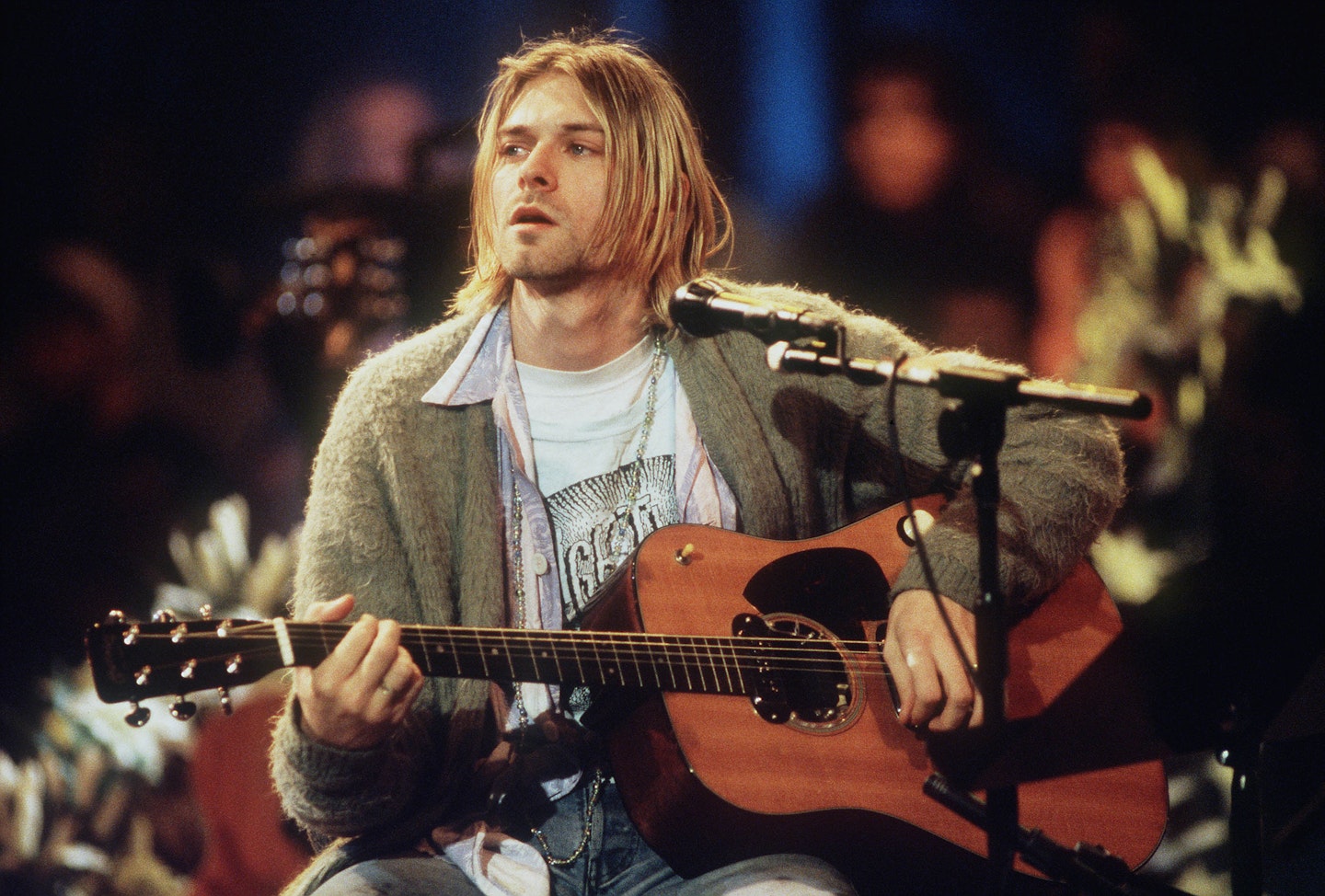 That a cardigan has such enduring power over time is testament to the fact that sometimes, the simplest things really are the best. Just ask Gigi Hadid, who's been wearing her own take on the trend in New York. In case you didn't know, the supermodel has her very own knitwear label, Guest in Residence, which has some of the most delicious cardis we've seen in quite some time.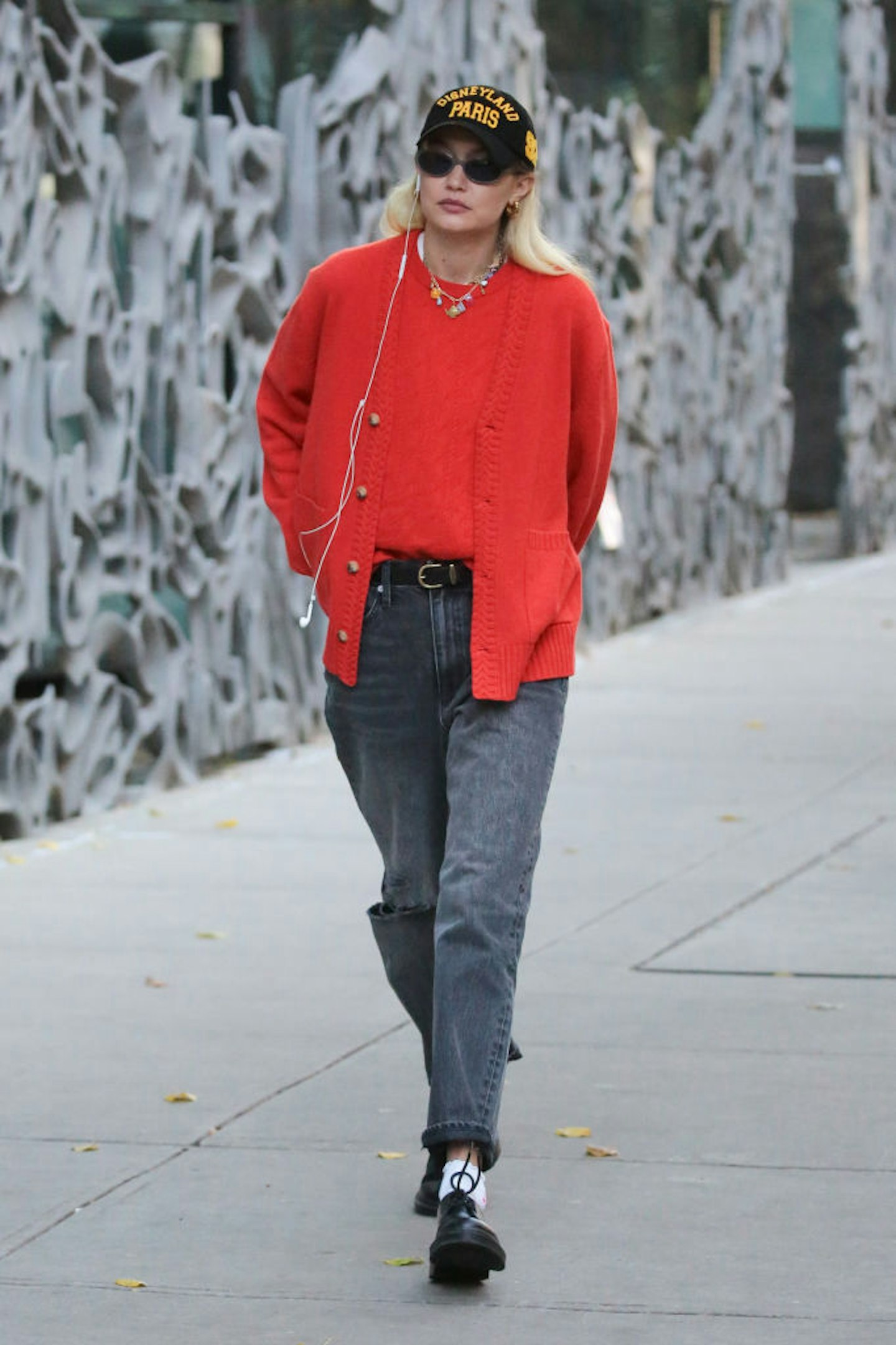 Earlier this week, she wore a tomato style with the matching crew-neck jumper for an extra maximalist approach to sweater weather. And just like that, the cardigan became cool.
SHOP: The Best Cardigans
Description
Gigi Hadid's knitwear brand is famous for its bright colours, but this black cashmere cardigan is
Description
This patchwork cardigan feels suitably autumnal, thanks to its earthy colour palette of cream,
Description
'Chanelegant' cardigans have been increasingly popular on the high street - probably because they
Description
Hush's relaxed ombre cardigan has a heavier gauge that means it's great for throwing on over
Description
Aligne's V-Neck cardigan is made from a recycled polyester and wool blend (the brand is committed
Description
This loose-fitting cardigan is made of a blend of alpaca, wool and cotton, meaning it's a
Description
Is this the sharpest tangerine shade you've seen for a while? We thought so. Everlane's wool
Description
Give it up for balletcore! Arket's cashmere-blend wrap cardigan is one of the chicest takes on the