We're all spending significantly more time at home than usual, which means you're probably feeling guilty about the fact that your wardrobe is still a bit of a tip. Maybe you've got a floor-drobe situation? Or perhaps you got halfway through a clear out and abandoned ship after finding a seventh navy jumper? Whatever your bad habit when it comes to keeping your clothes organised, the next few weeks are the perfect opportunity to get it sorted once and for all. Keep reading for the best ways to store, wash and repair your clothes.
Storing The Smart Way
There's no point clearing out and categorising if you fall down on whether clothes should be folded or hung. Treat the below as gospel.
Jeans
Folded.
Jumpers
Folded. Never hang a heavy knit because it will quickly lose its shape. Don't put knits next to dark clothes to avoid fluff transfer.
Dresses
Hung. If it's heavy, it needs to be on a structured, padded hanger.
Coats
Hung; full-length if possible on a padded hanger and avoid cramming them together.
Jersey
Folded or rolled to save space.
Trousers
Hung, but not folded in half over a hanger. Clip at the waist and then clip at the hem.
Delicate fabrics
Hung on padded hangers. Delicate fabrics mark so keep them covered in dust bags, ditto embellished/beaded pieces to avoid catching
SHOP: Your Recommended Kit For Preserving Your Clothes
SHOP: Your Wardrobe Essentials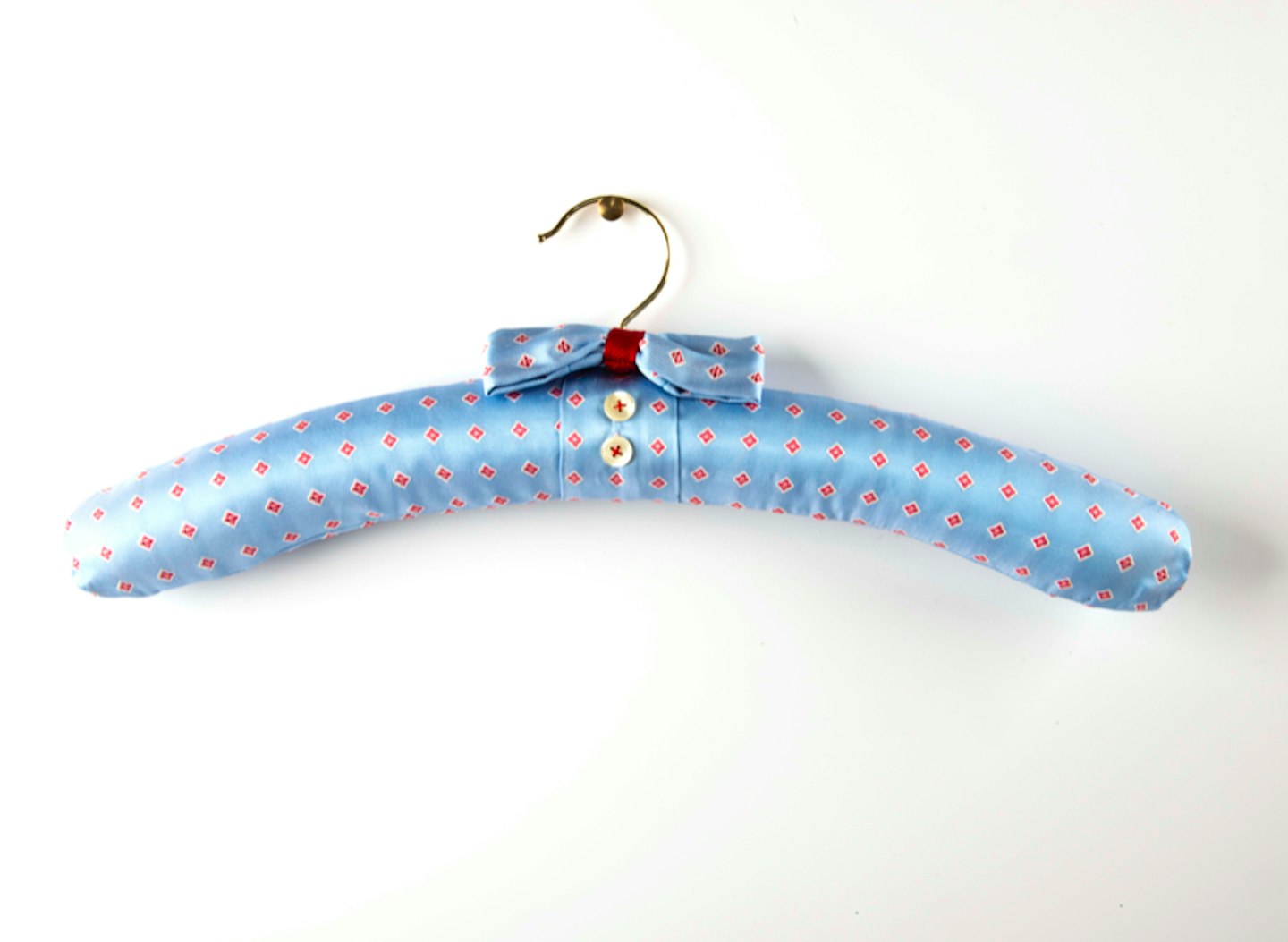 1 of 12
Burley Wood, Medici Hanger, £50
Padded hangers are best for delicate/heavy items. Burley Wood makes some of the loveliest we've seen – ideal for storing your most cherished items or, indeed, for passing on as thoughtful gifts.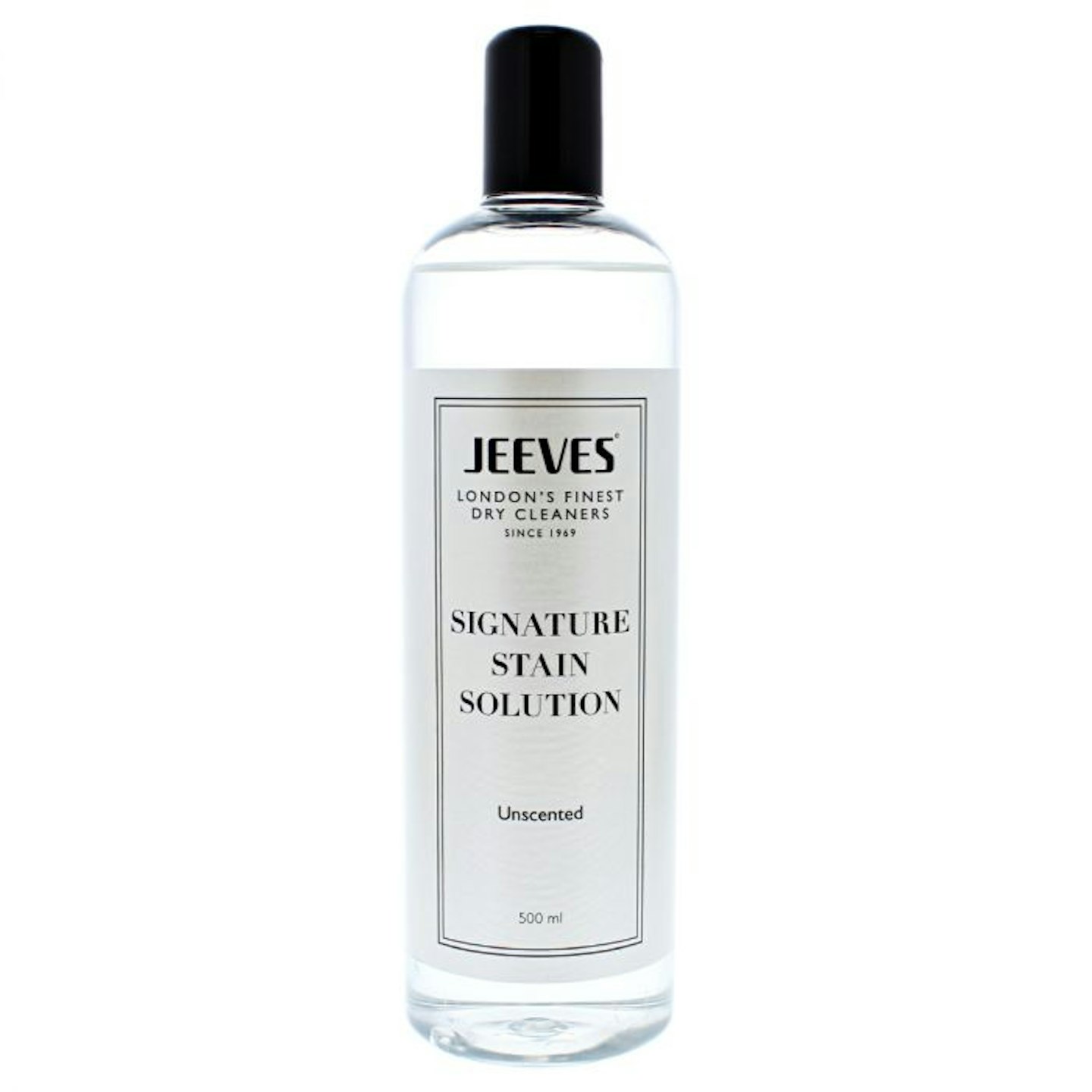 2 of 12
Jeeves, Signature Stain Solution, £15.99
As one of the leading dry cleaning companies in the UK, Jeeves knows a thing or two about keeping clothes pristine. Its signature stain removal solution is a miracle worker and, as an added bonus, the company is currently donating 50% of all online sales to help the NHS.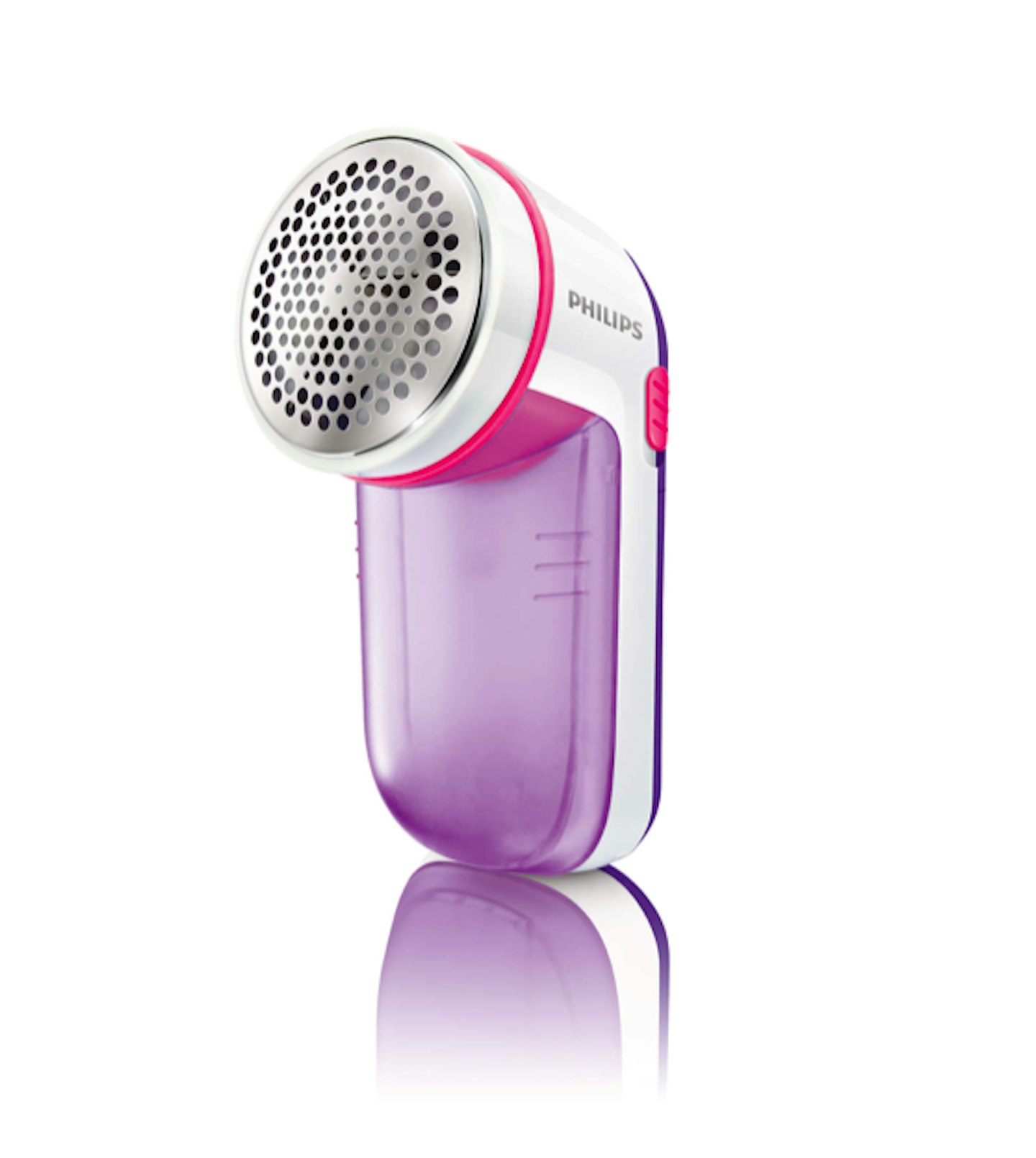 3 of 12
Phillips, Fabric Shaver, £15
The Phillips Electric Shaver is as therapeutic as it is effective and will leave clothes looking good as new.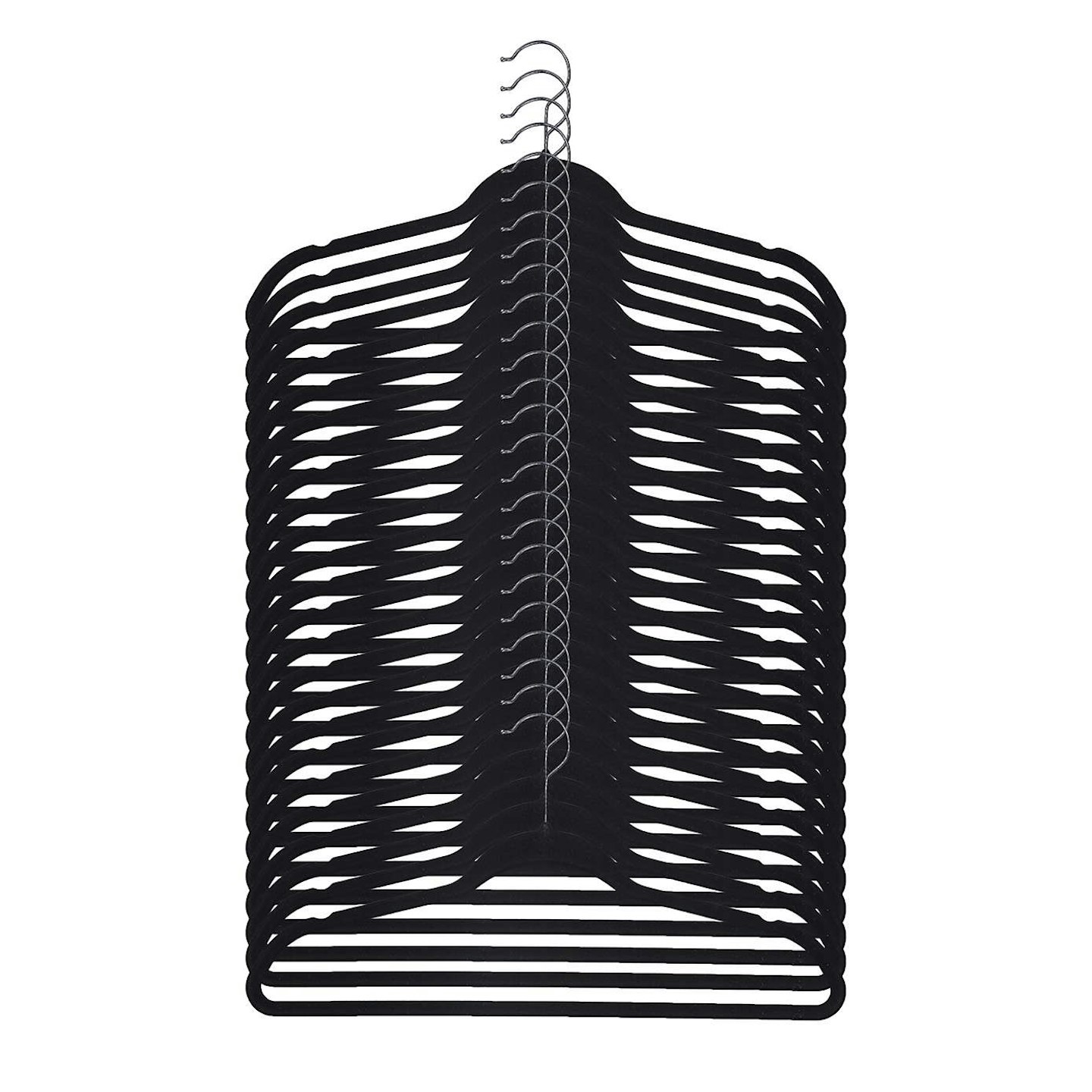 4 of 12
Dunelm, 25 Flocked Hangers, £5
Thin velvet hangers are great space-savers.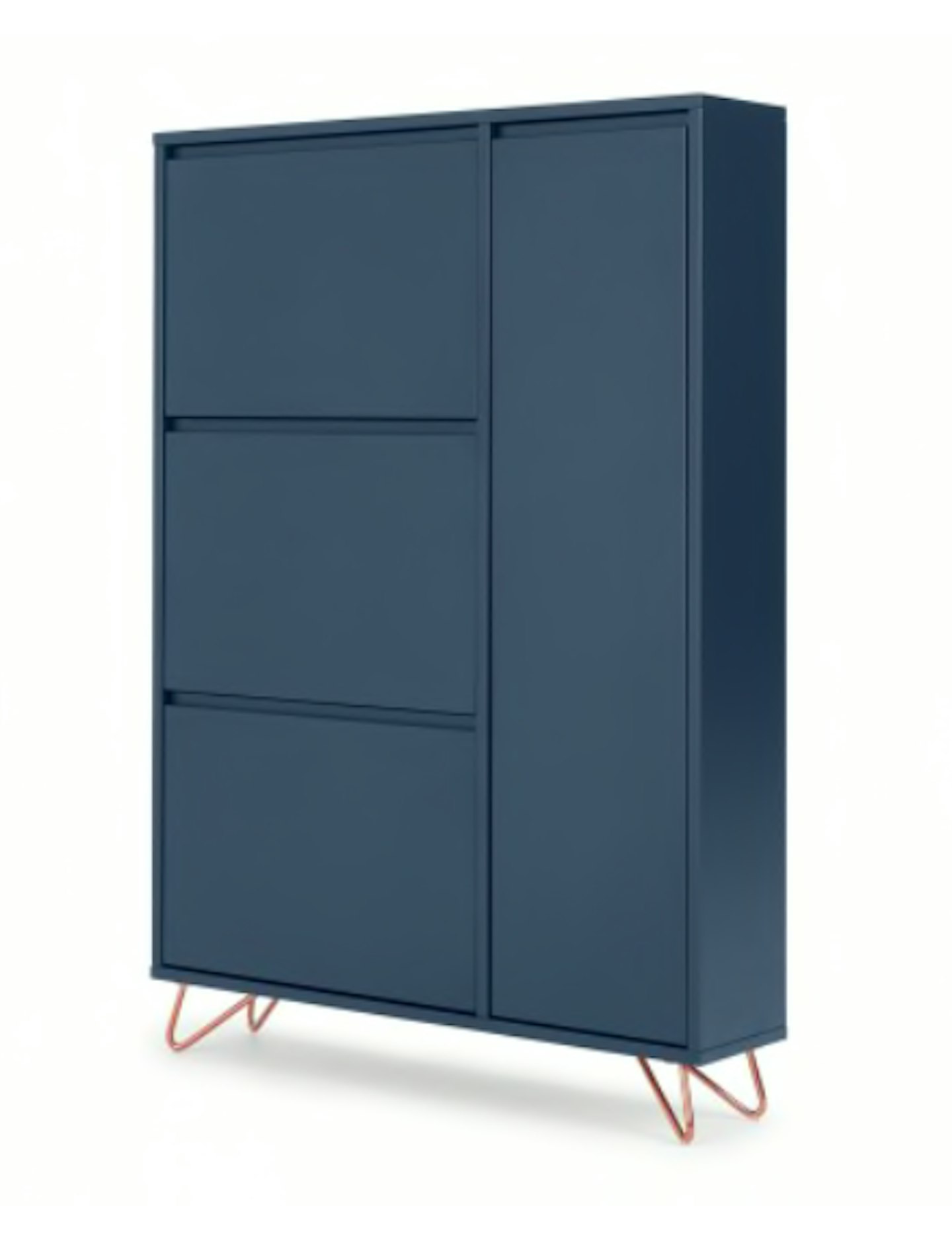 5 of 12
Made, Elona Shore Storage, £229
If you have the luxury of space, a standalone shoe wardrobe is ideal. If not, store at the bottom of your wardrobe, but always use shoe trees.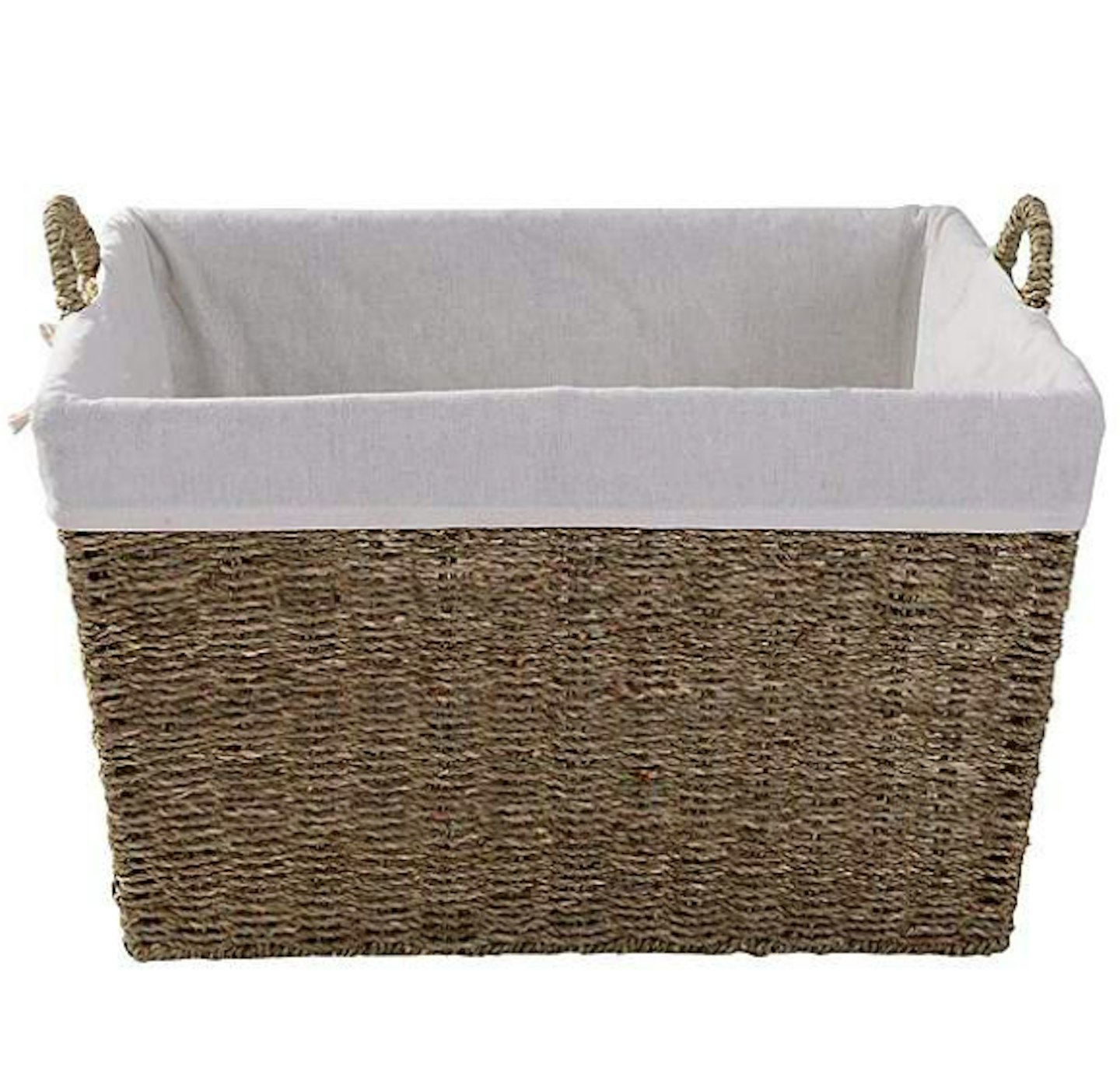 6 of 12
Dunelm, Seagrass Tapered Basket, £13
Roll your socks and pants, Marie Kondo-style, and place in storage boxes.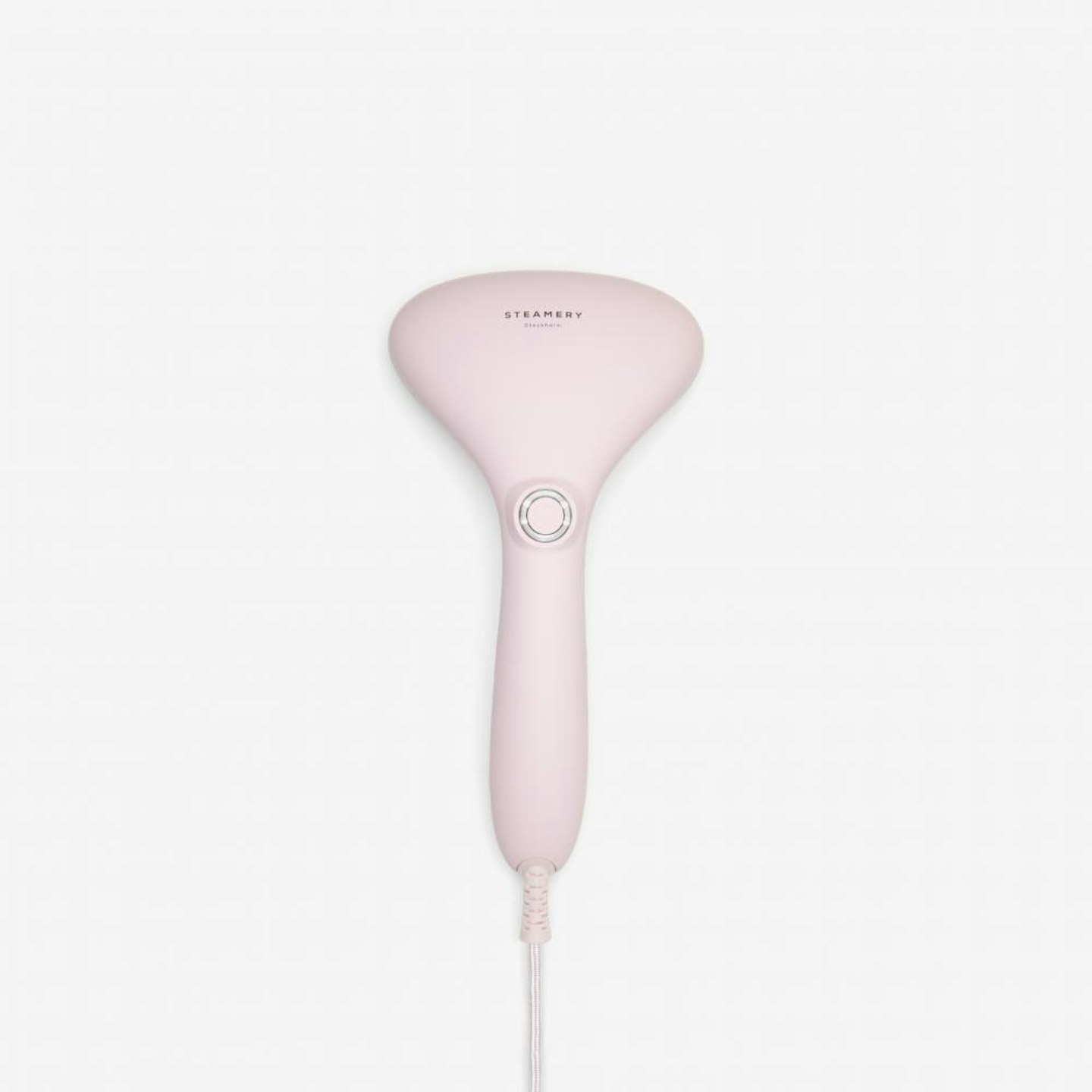 7 of 12
Steamery, Cirrus No 2 Steamer, £110
A hand-held steamer might not be able to get through a week's load of outfits without needing a refill, but it's perfect for work trips or quick top-ups. Steamery's is the fashion editor's favourite.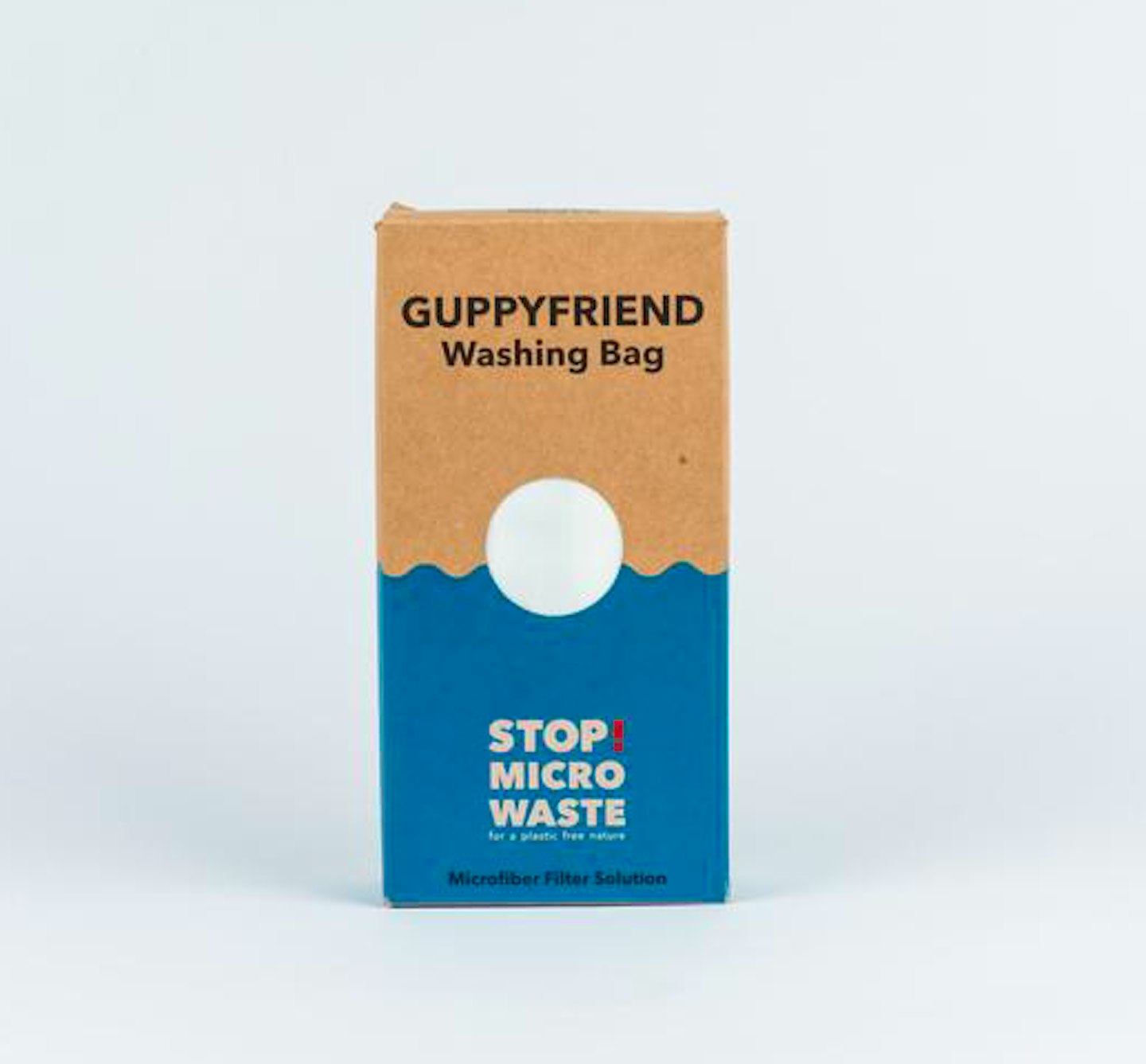 8 of 12
Guppy Friend, Wash Bag, £25
Use a mesh washing bag in your machine to catch microfibres and stop plastic making its way into oceans.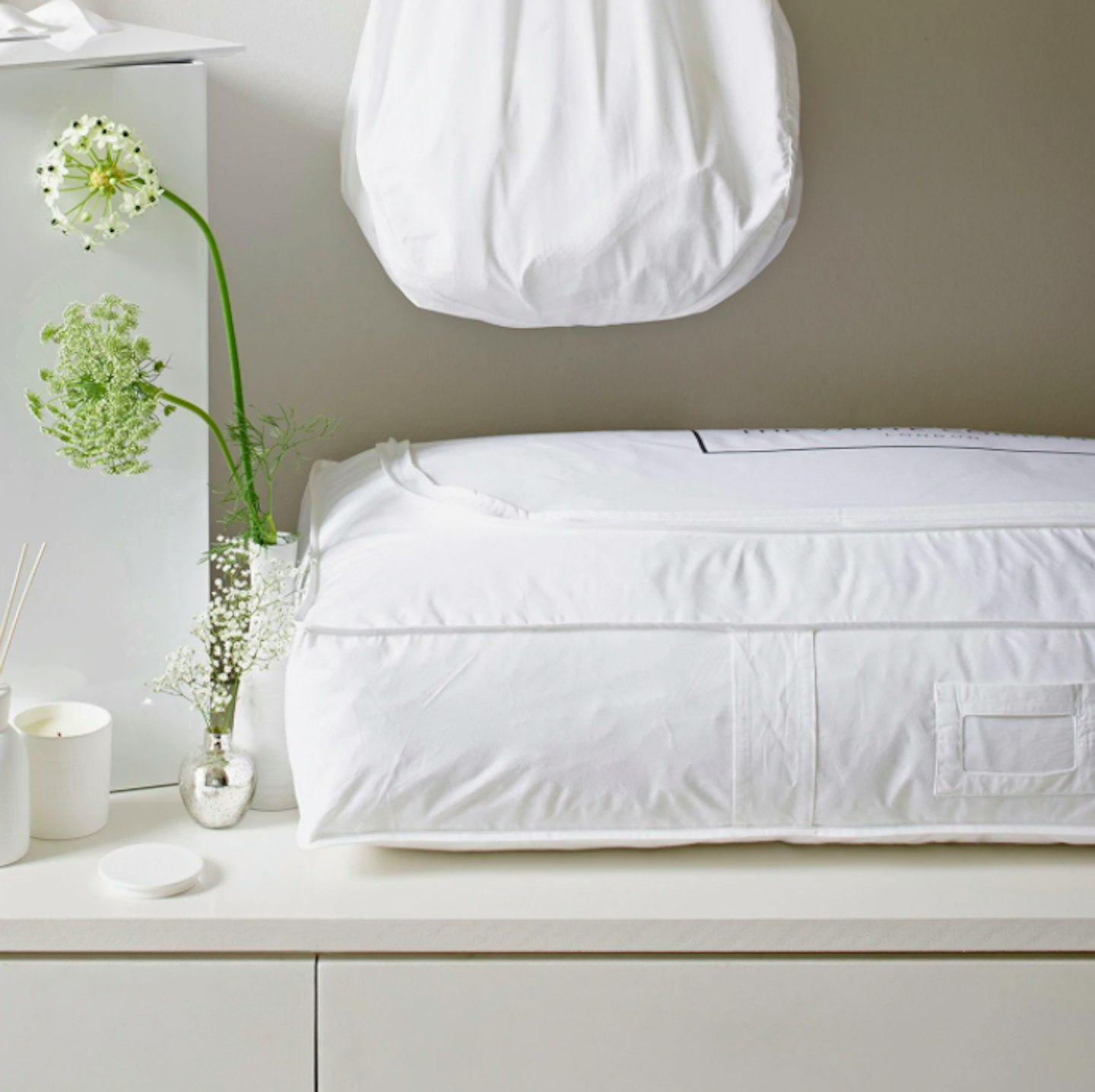 9 of 12
The White Company, Cotton Under-Bed Storage Bag, £20
If your wardrobe bursting at the seams - with clothes you cherish, obviously - then your new best friend is these under-bed storage bags.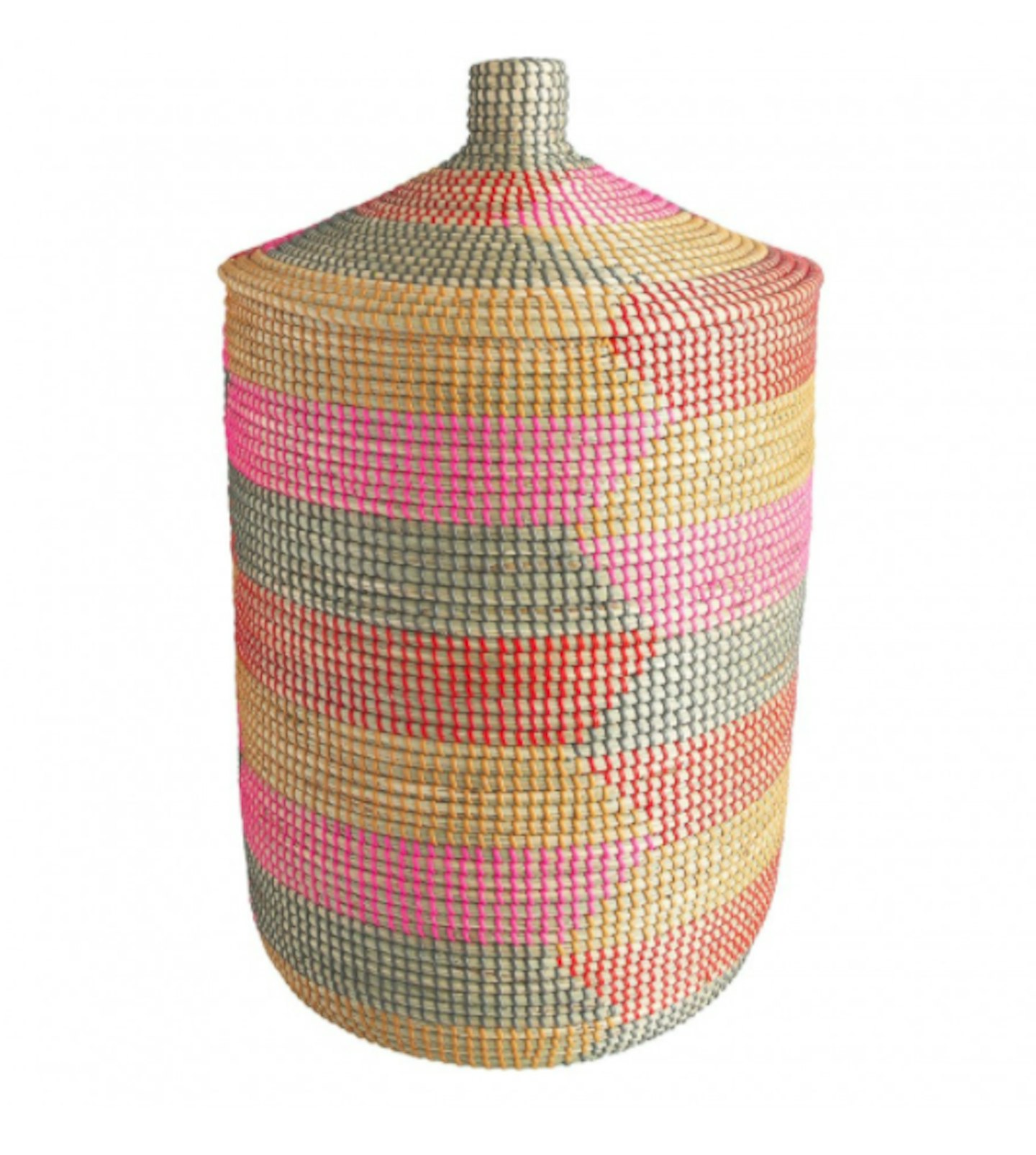 10 of 12
Habitat, Ular Laundry Basket, £80
The best way to clear up a floor-drobe? Buy an aesthetically-pleasing laundry basket like you can scoop every last sock into.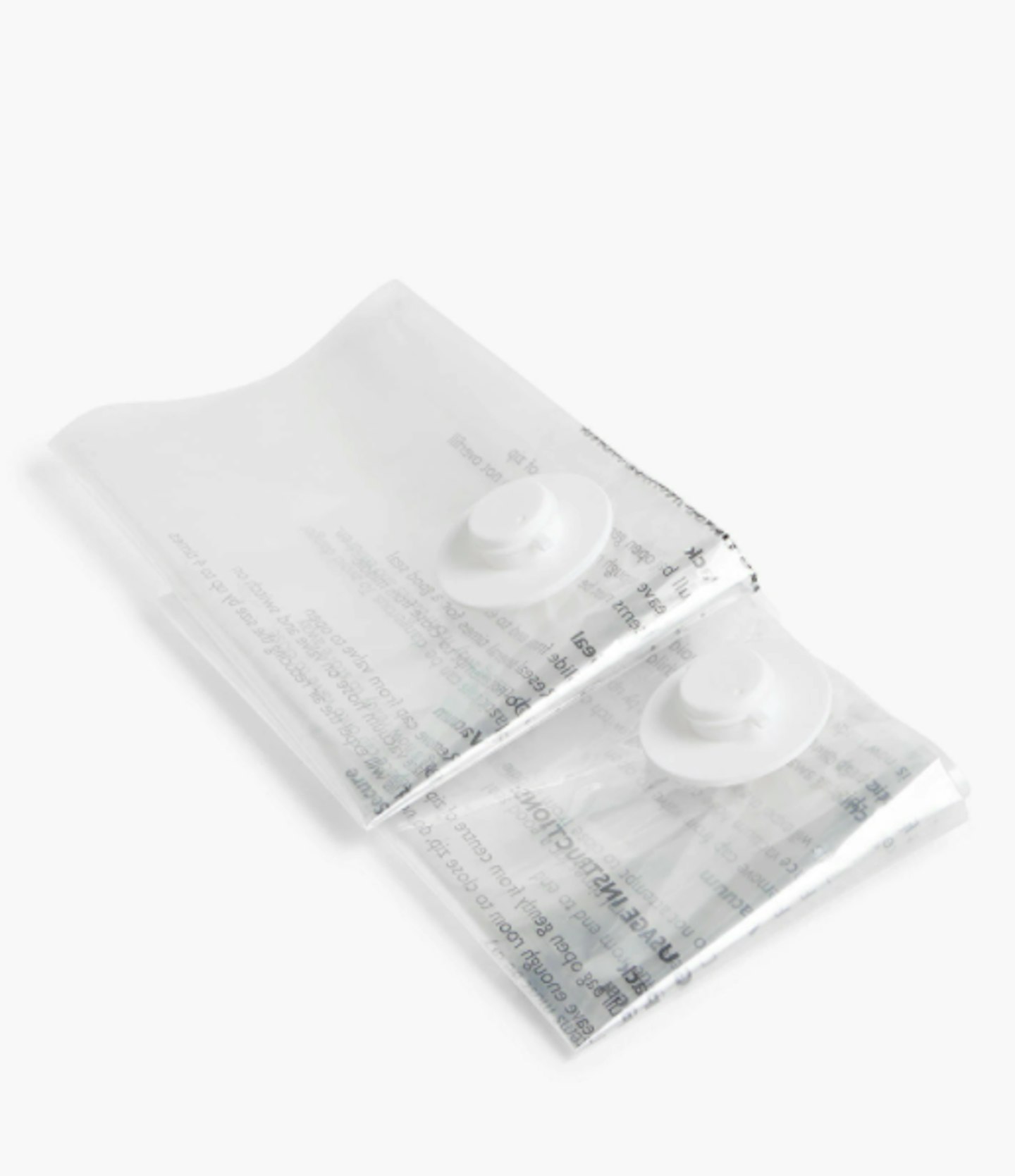 11 of 12
John Lewis & Partners, Vacuum Storage Bags, £10
Vacuum bags are great for the old winter-summer clothes swap that the truly organised undertake every spring/autumn.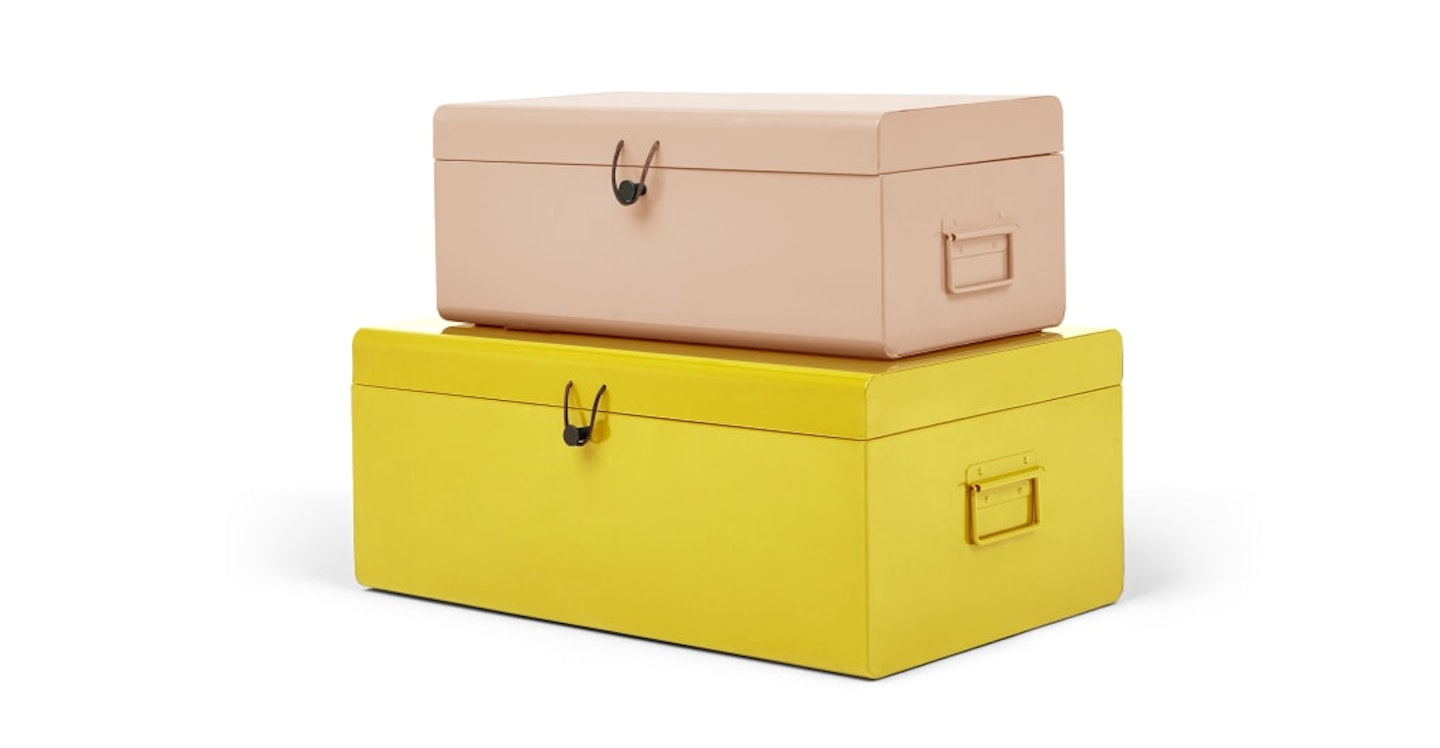 12 of 12
Made, Daven Trunks, £85
Stack these storage trunks and they can double as a bedside table.
Washing
You might not give clothes washing much thought, simply following the instructions on the label, but it's quite the topic of conversation in fashion circles. And for good reason. Not only is washing something on the wrong setting the fastest way to ruin it forever, but washing full stop has a significant environmental impact. Laundry detergents can leach toxic chemicals into water systems, while microfibres from synthetic clothes are piling plastics into our oceans.
A great starting point is New York-based brand The Laundress, available at Selfridges. It makes plant-derived shampoos, detergents and conditioners, that are kind on your clothes and on the environment, and has a gold mine of information about washing on its website. Take a deep dive and learn everything you didn't know about washing your clothes.
In the meantime, Anna Berkeley, a personal stylist and all-round oracle when it comes to looking after clothes, takes us through three of the most hotly-debated garments when it comes to washing - jeans, wool and cashmere.
Anna On Jeans
'I very rarely wash jeans. Denim is a tough fabric. Spot clean it instead of throwing it in the machine.'
Anna On Wool
'Wool shouldn't be washed a lot; it just doesn't need it. Hang jumpers up to get air into them - an outdoor line is great as long as it doesn't rain – then spot clean using a Vanish soap bar, making sure you wash the soap off.'
Anna On Cashmere
'Firstly, always wear a jersey top under knitwear in winter so you're not sweating directly onto it. When you buy new cashmere, you should wear it once and then wash it. You do that the first four times. It helps the fibres to calm down and then you can merrily wear and depill it.'
How To Mend Clothes, Shoes and Handbags
Hands up if you have a teetering stack of clothes in desperate need of repair? Lockdown is the time to sort through them. Create a box of what needs a little TLC, and then separate into clothes and leather goods, so you're ready for action once lockdown is lifted.
You can find a good seamstress by asking for recommendations in the boutiques in your local area. If it's more of a simple mend than an alteration, you might be able to go the DIY route using one ofLove Your Clothes' sewing tutorials.
There are also some brilliant restoration services for shoes and handbags, items which are often the worst at showing signs of wear. The Restory, which operates nationwide and has concierges at Harvey Nichols and Selfridges, totally takes the faff out of getting something fixed, offering services like leather restoration, re-stitching and re-edging (from £105) as well as more straightforward repairs like resoling and replacing zips (from £20). You simply book a collection online, you'll receive a quote for the restoration and wait for your new-look shoes/handbag to arrive back in beautifully spiffy packaging.

The Handbag Clinic has an online service, as well as its flagship store on King's Road, and caters to the booming resale market. It values and repairs handbags, with full restoration services starting at £195, so that they can fetch the best price possible. Co-founder, Charlotte Staerck, still remembers the handiwork that went into salvaging a Prada tote.
'It had been stolen and found a few days later in a nearby wooded area. The original colour was putty grey, but was completely lost and the leather was heavily worn. Our technicians found a tiny fragment of leather inside the bag that still had the original colour and created a match. Using a fine-mist airbrushed pigment, along with hand-brushed detailed work, they were able to completely restore the colour. The client was astounded by the results.'