At Copenhagen Fashion Week, we pay as much attention to what's going on off the catwalks as we do on it. Such is the power of Scandi style, which is all about mixing it up. With an emphasis on comfort, and a refusal to kowtow to the rules, the secret to doing it like a Dane (or a Swede or Norwegians...) is to dress instinctively. And these fashion agenda setters don't just rely on Scandi brands to pull off their look. Case in point? Their love of Christian Louboutin: statement sneakers and boots for day, ultra-glam heels for formal and casual, chic flats and kitten heels whenever they please, and statement, go-everywhere bags at all times. Here, three of Instagram's most stylish Scandis let us in on how they make their style work 24/7.
Sophia Roe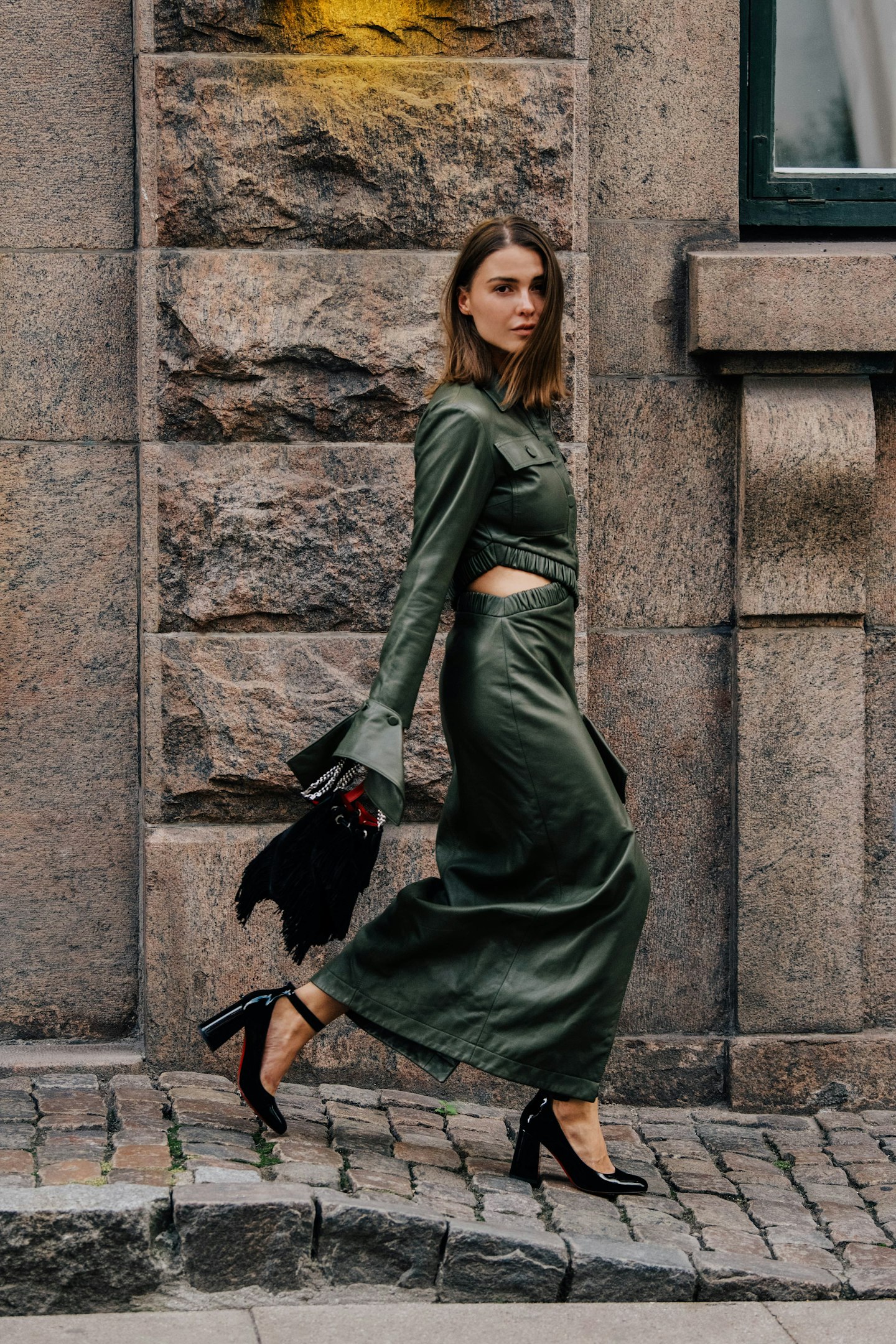 Soval Patent Heels, £590
Marie Jane Bucket Fringes Bag, £1465
With over 249,000 followers on Instagram, Sophia Roe knows what it takes to create a great picture. Her style has attracted thousands of loyal fans, all keen to know exactly what she's wearing from one day to the next. She describes her own aesthetic as 'modern minimalist, with a touch of tomboy', but also has her own thoughts on why Scandi style has become so coveted. 'The Danes in general are very down to earth and easy going,' she says. 'I think it shows in the fashion as well. We like to dress easy and comfortable. I think a lot of people can resonate with that.'
Practicality is also an issue, as Roe's preferred method of transport has some specific requirements. 'In Copenhagen, we bike a lot, and therefore it is a good thing to always have a bag with a cross strap. The most important things to me is to always have my phone and credit card on the go. A Louboutin bag is something you can have for years. I love making investments for my closet that last.'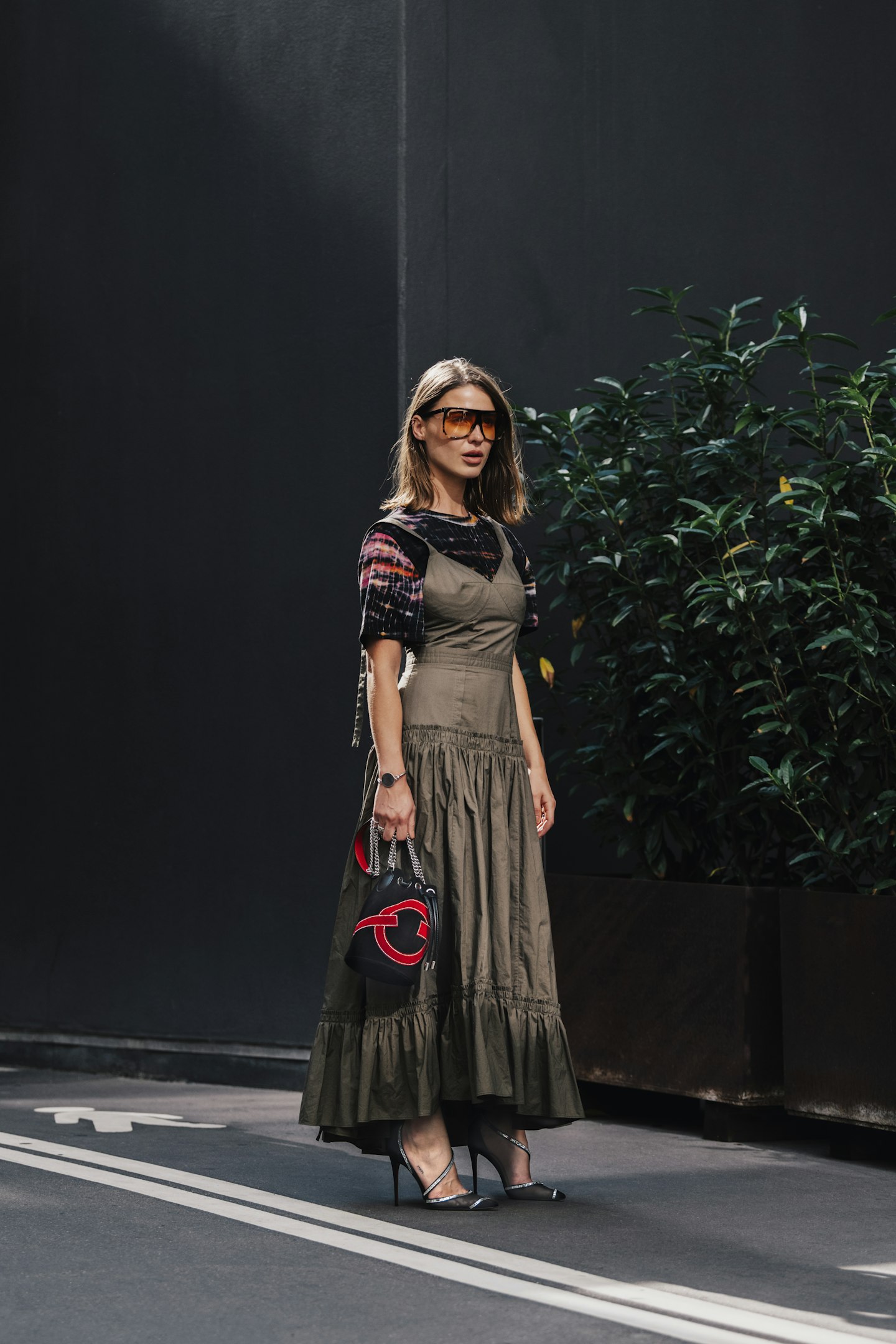 Chiara Diams Heels, £1175
Marie Jane Bucket Love Bag, £1465
When it comes to shoes, however, Roe thinks that they should make you feel confident. 'I personally always feel confident in a kitten heel. Shoes really do play such a big part of an outfit and I think they can make such a difference to your levels of confidence.'
Tine Andrea Storløs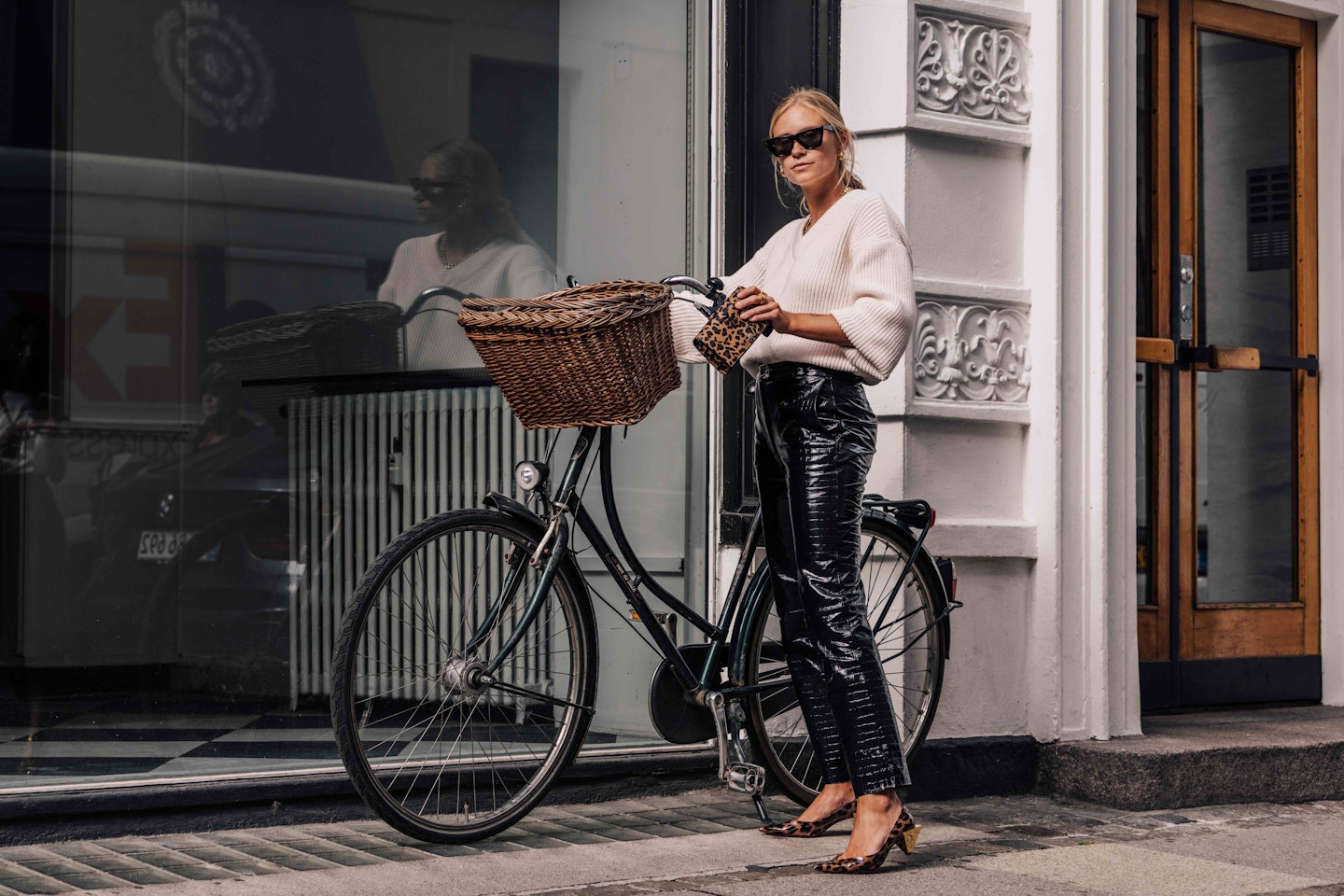 Galaxister Kitten Heels, £625
Boudoir Chain Wallet, £775
As a stylist, Tine Andrea Storløs knows a great pair of shoes when she sees one. 'I have always been a fan of Louboutin shoes,' she says. 'Not only because of the recognisable and bold red sole, but also because of the art of fine craftmanship. Delicate, easy to wear and a forever wardrobe staple. What's not to love? '
Sustainability is a focus for Storløs, who says she would never buy a pair of shoes or a handbag that she would only wear once. 'I really like to invest in good and classical pieces. I guess I'm a bit considerate, but I can also be a bit impulsive if I find something I really want. But a pair of shoes can really change the look from A to Z.'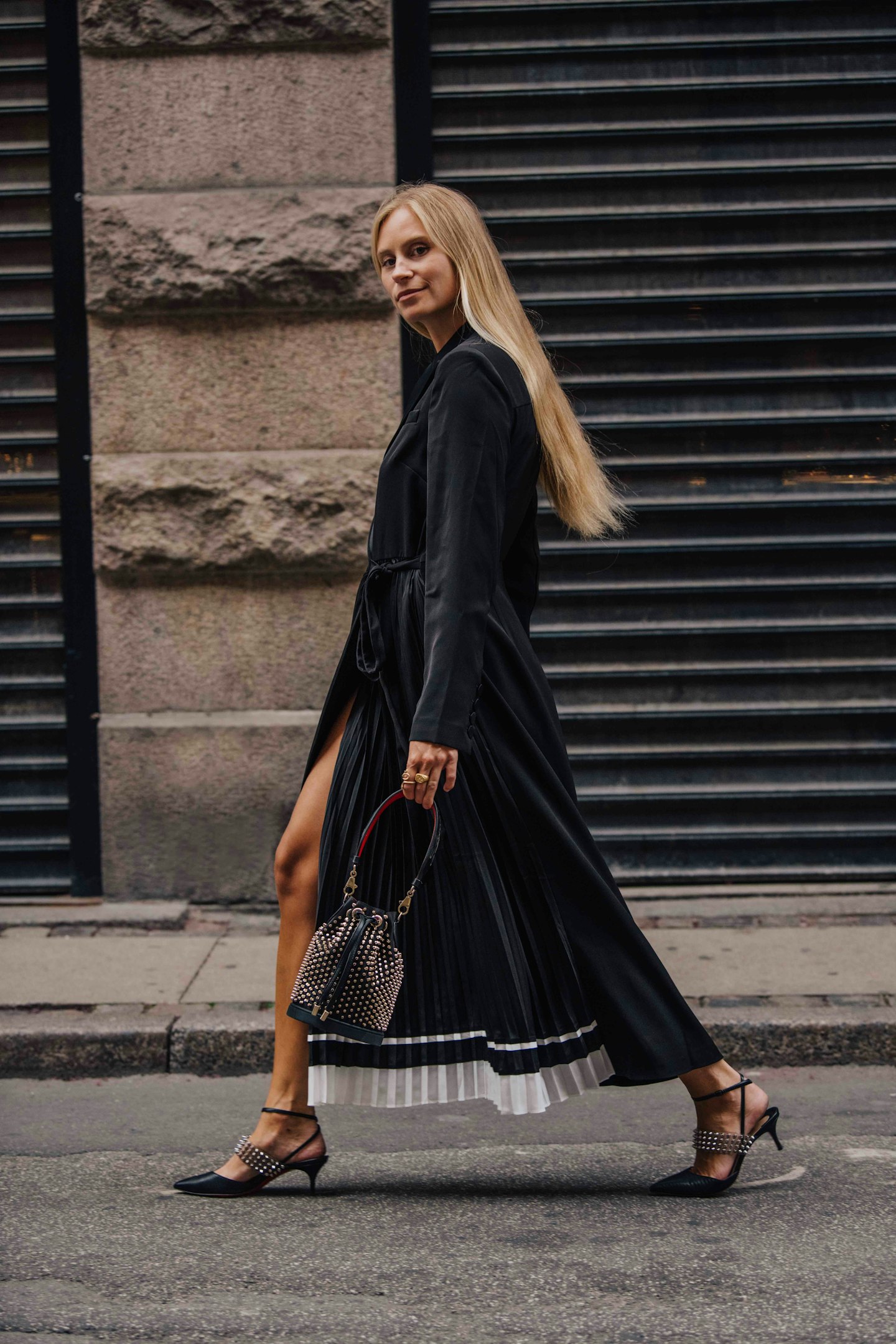 Levita Kitten Heels, £675
Marie Jane Bucket Bag, £1365
The secret to Scandi style, she says, lies in the fact that it's fairly spontaneous. 'The reason it's become so popular is probably because we have proven that fashion doesn't always have to be that planned and classic. It's all about having fun and daring to try something new and bold, and not be too obsessed with trends.'
And how should a great pair of shoes make you feel? 'Like a queen.' Noted.
Hanna Mw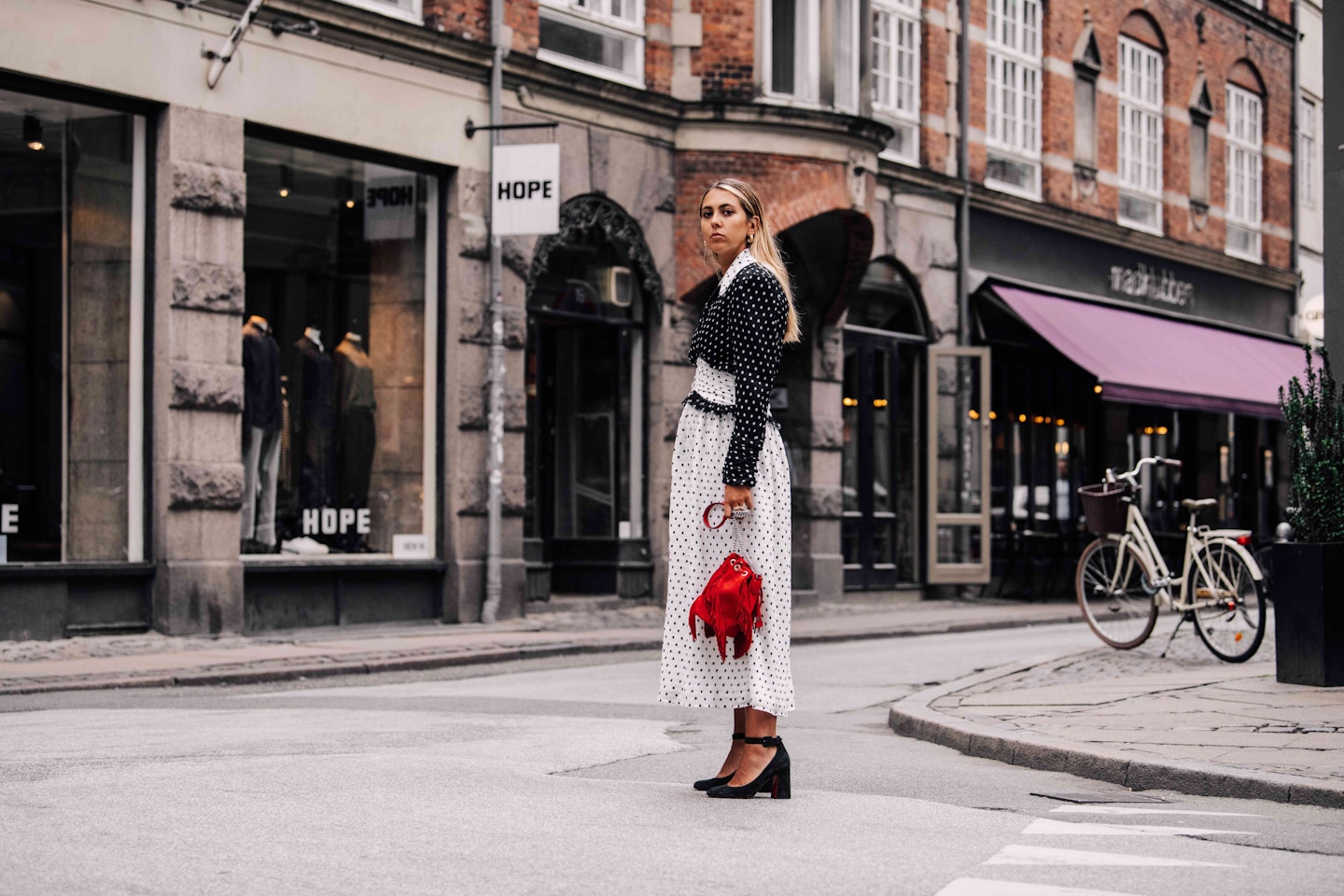 Soval Patent Heels, £590
Marie Jane Bucket Fringes Bag, £1465
Swedish creative consultant Hanna MW nails the eclectic look we've come to associate with the new gen Scandi style. 'The typical Scandi style is minimalistic, but lately many Danish brands have re-established the look as something more playful and fun,' says Mw, who describes her own style as 'a mixture between androgynous, vintage, sporty and fun'.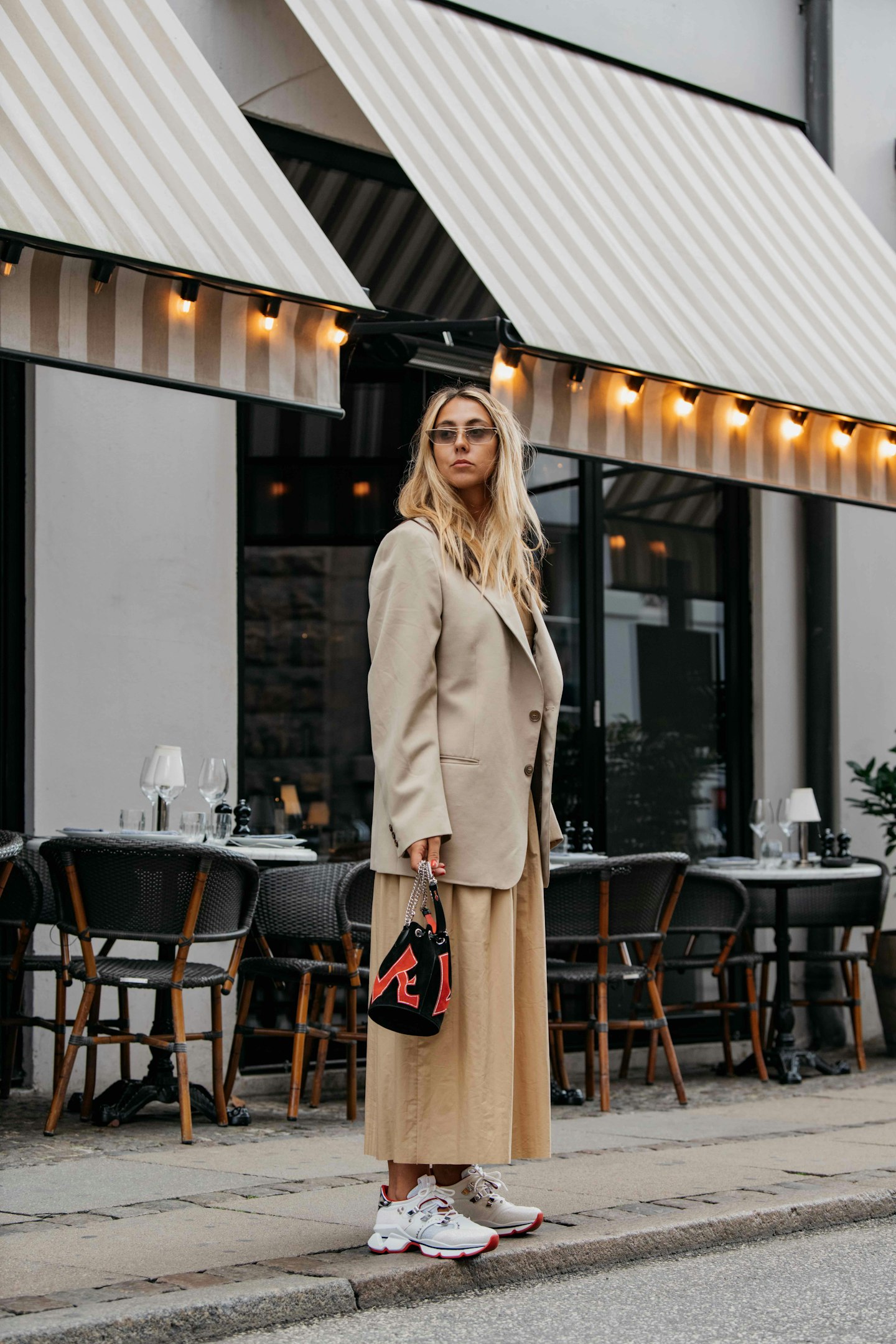 Red Runner Shoes, £895
Marie Jane Bucket Love Bag, £1465
Like many of Scandinavia's biggest influencers, her Instagram is full of perfectly curated outfits that she somehow manages to make look completely effortless. Her shoes, however, are a focus, and her love for Louboutins is based on their ability to mix up her look. 'Kitten heels are definitely a hero piece,' she says. Given their versatility, we certainly wouldn't disagree.
Availability: Christian Louboutin boutiques; christianlouboutin.com