There are certain trends from the very first lockdown that, at the risk of sounding dramatic, we never want to live through again. Hands up if the thought of banana bread turns your stomach? And who else was plunged into an emotional maelstrom after Normal People? But there's one thing we do want to revisit, a wardrobe picker-upper that always seem to lift our mood when the skies outside are distinctly monotone: tie-dye.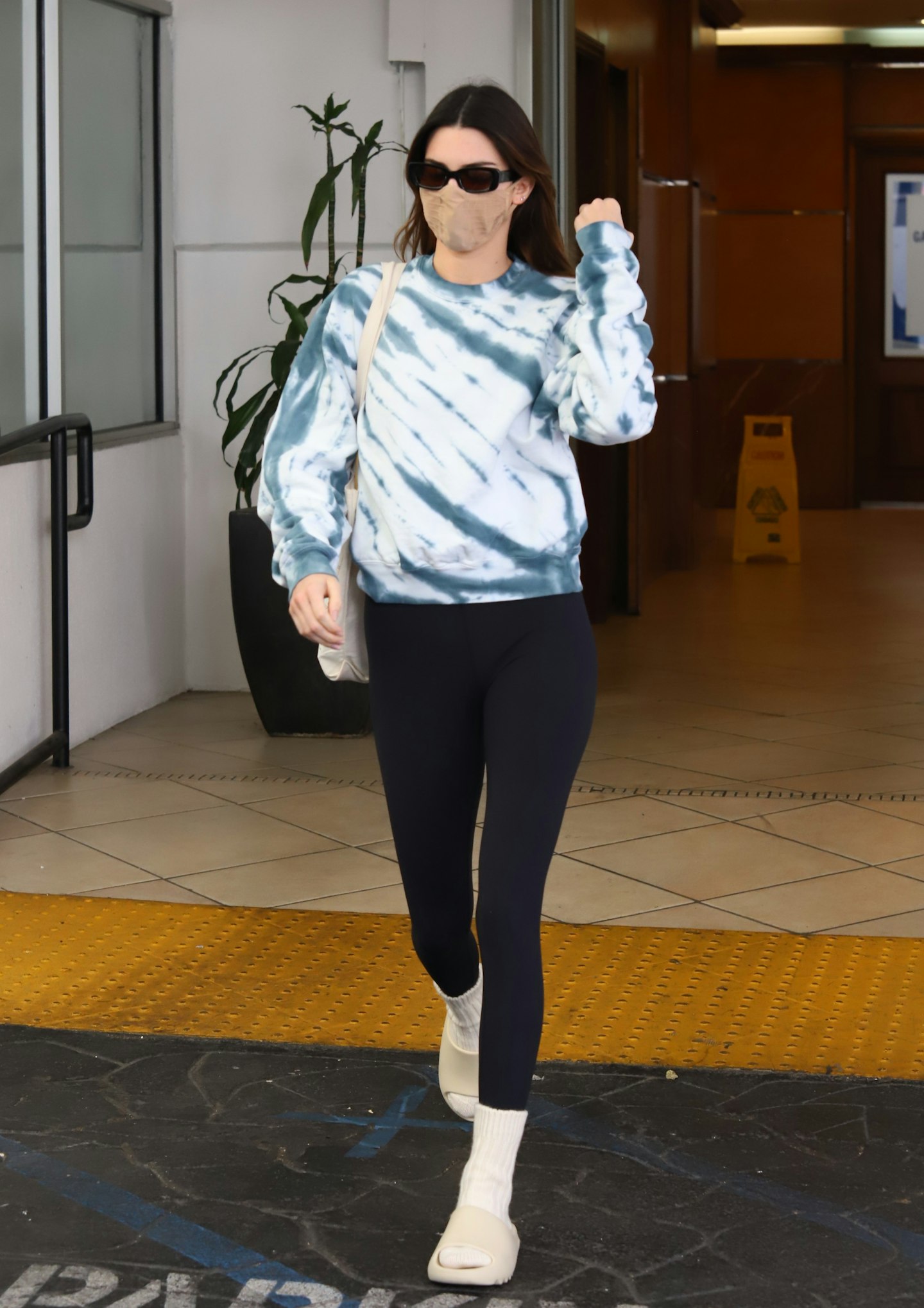 To be honest, tie-dye never really disappeared after lockdown 1.0. Irina Shayk has a pair of tangerine and turquoise die-dye jeans; Jennifer Lopez swears by tie-dye tracksuits from Polo Ralph Lauren; and Rodarte's tie-dye sweatshirts have found fans in January Jones and Brie Larsen. And to welcome the swirl-tastic pattern into 2021, Rihanna wore it over weekend, styling Danijo's teeny tie-dye slip dress with a similarly splattered bucket hat from Dolls Kill.
There's definitely a lot of love for tie-dye loungewear at the moment - Iets Frans, Ninety Percent and Tory Sport all have rainbow-bright options that will make your colleagues smile on video calls - but there are other ways to access the trend. Proenza Schouler, always an advocate of tie-dye, makes great entry-level long-sleeved tops that are subtly tri-coloured.
Zara's pink straight-leg jeans look splotchy as opposed to swirly, while Aries's baseball cap, with the optimistic slogan 'No Problemo', is seriously spring-facing with its lilac and lemon colouring. Keep the rest of your outfit pretty pared-back - a simple white tee, indigo jeans and a black puffer coat, for example - and this is tie-dye that will fit seamlessly into your everyday wardrobe.
SHOP: The Grown-Up Tie-Dye Trend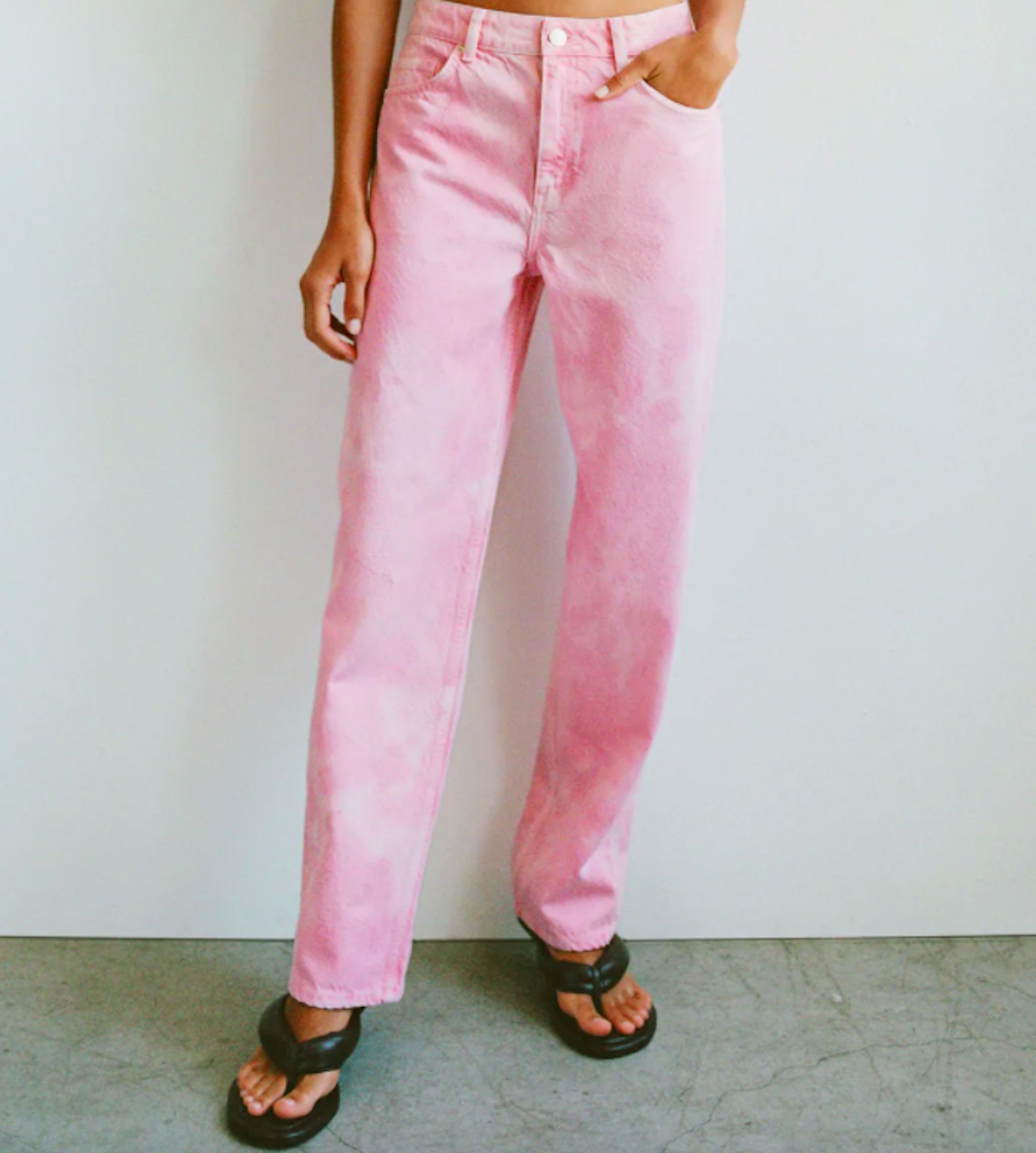 1 of 14
Zara, Full-Length Tie-Dye Wide-Leg Jeans, £29.99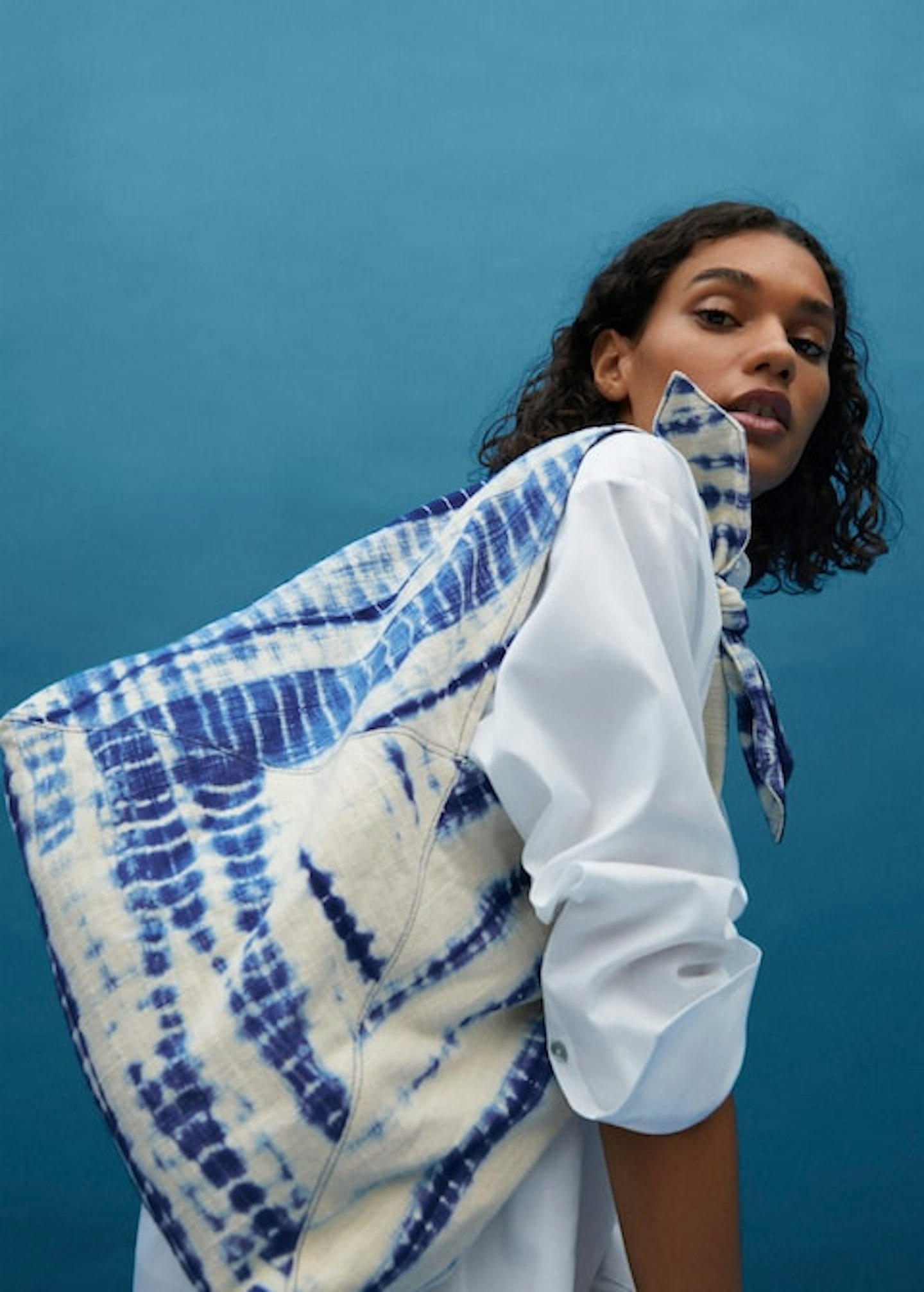 2 of 14
Mango, Tie-Dye Bucket Bag, £35.99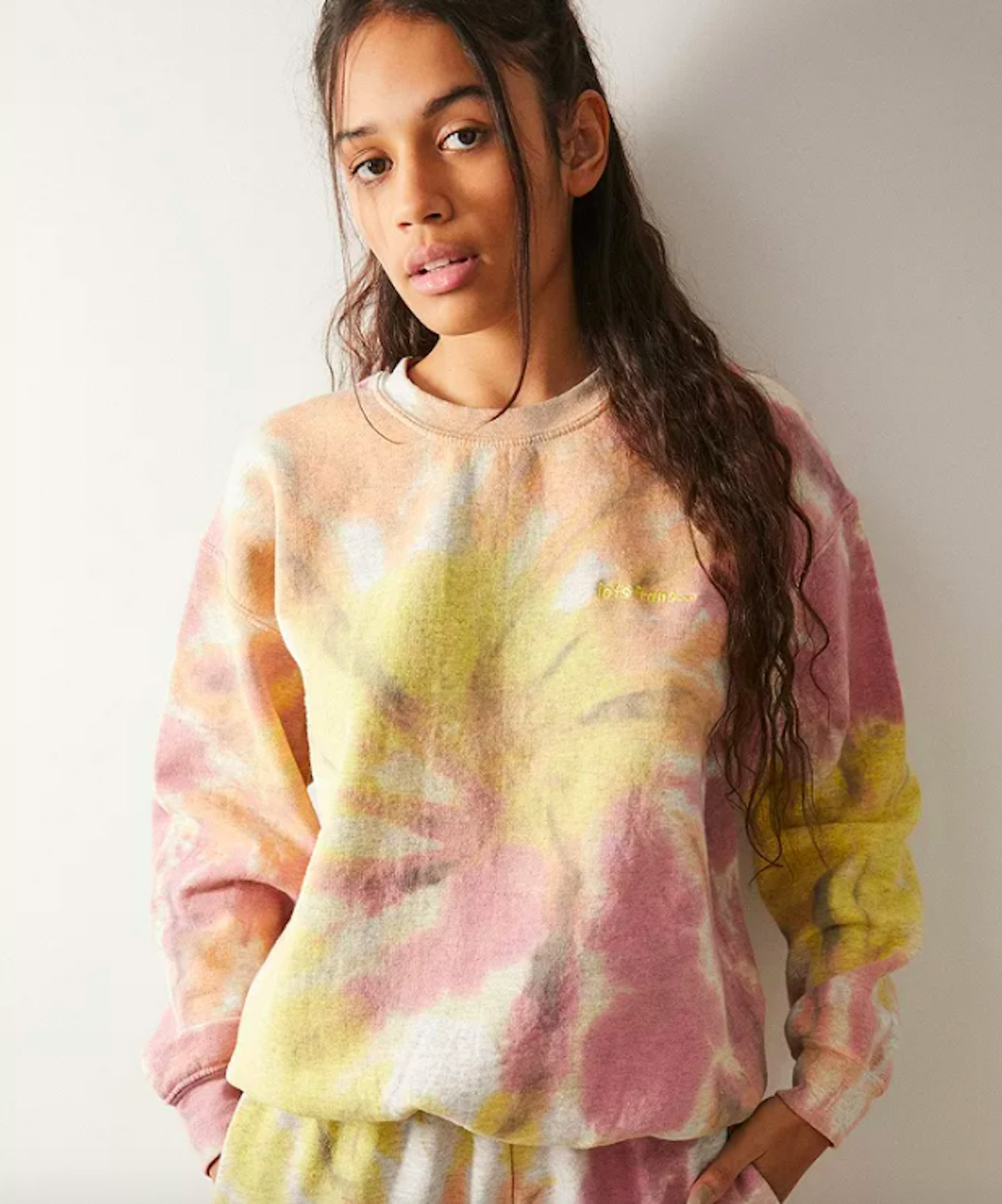 3 of 14
Iets Frans, Yellow Swirl Tie-Dye Sweatshirt, £46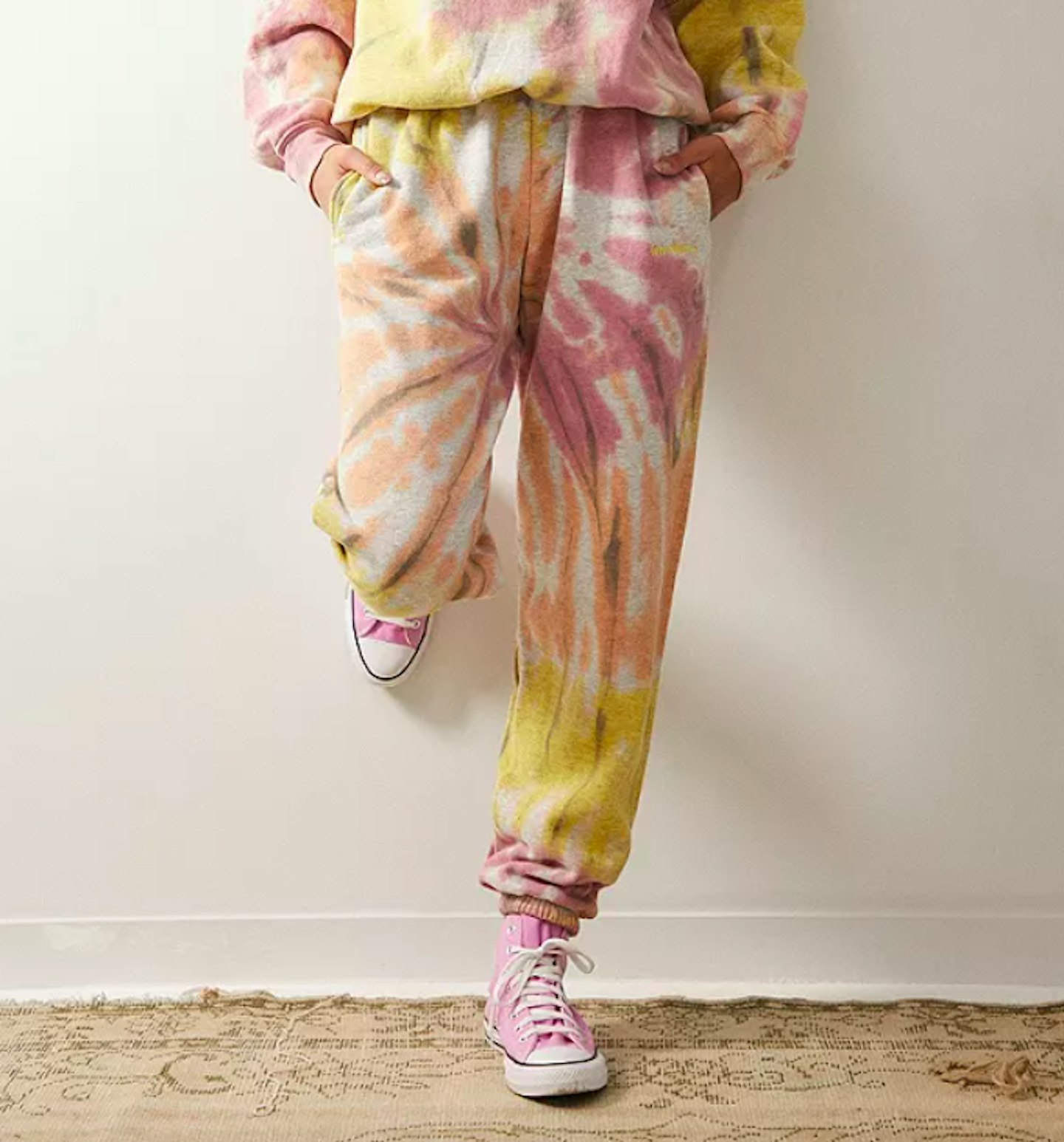 4 of 14
Iets Frans, Yellow Tie-Dye Joggers, £14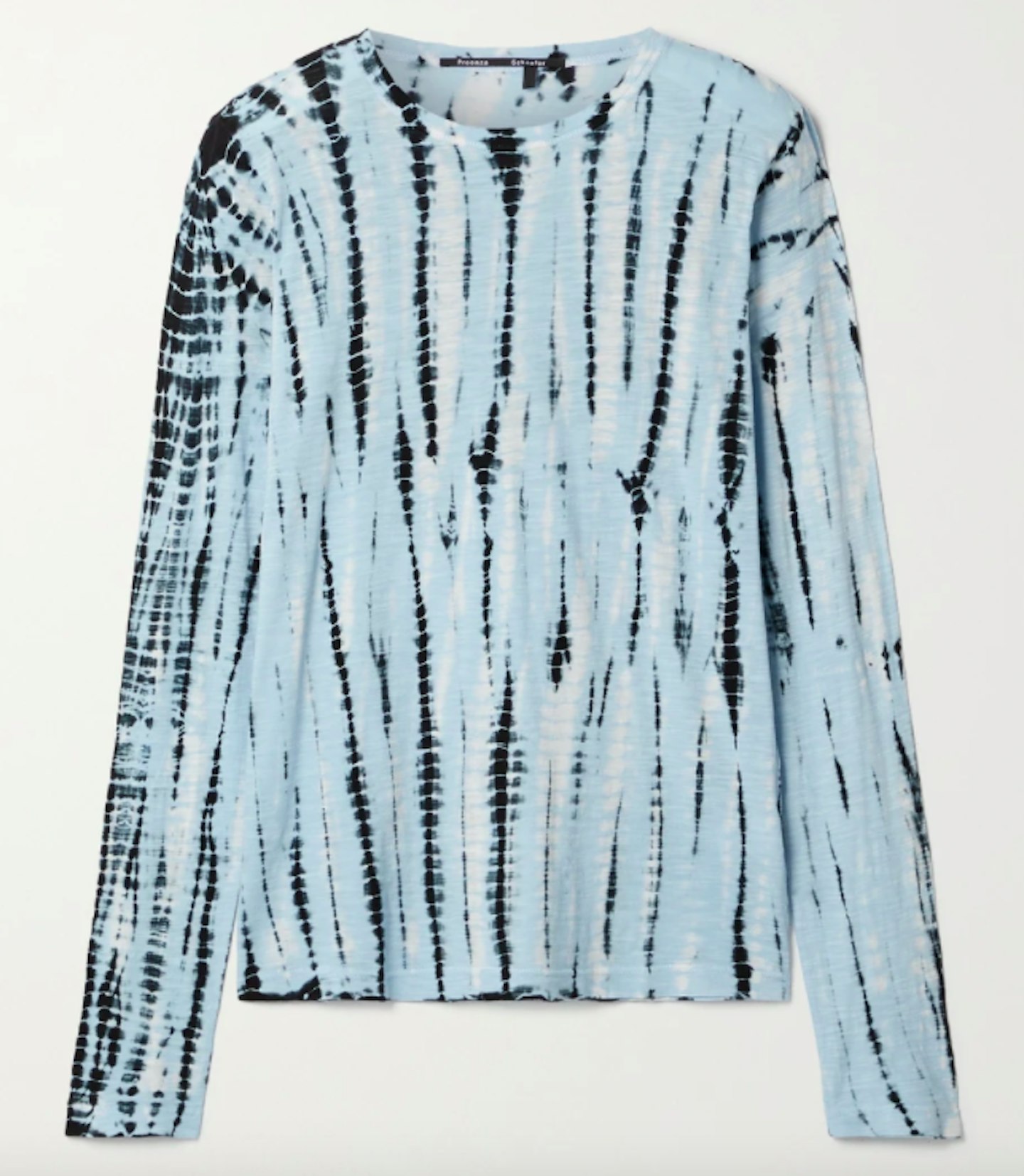 5 of 14
Proenza Schouler, Tie-Dyed Cotton-Jersey Top, £300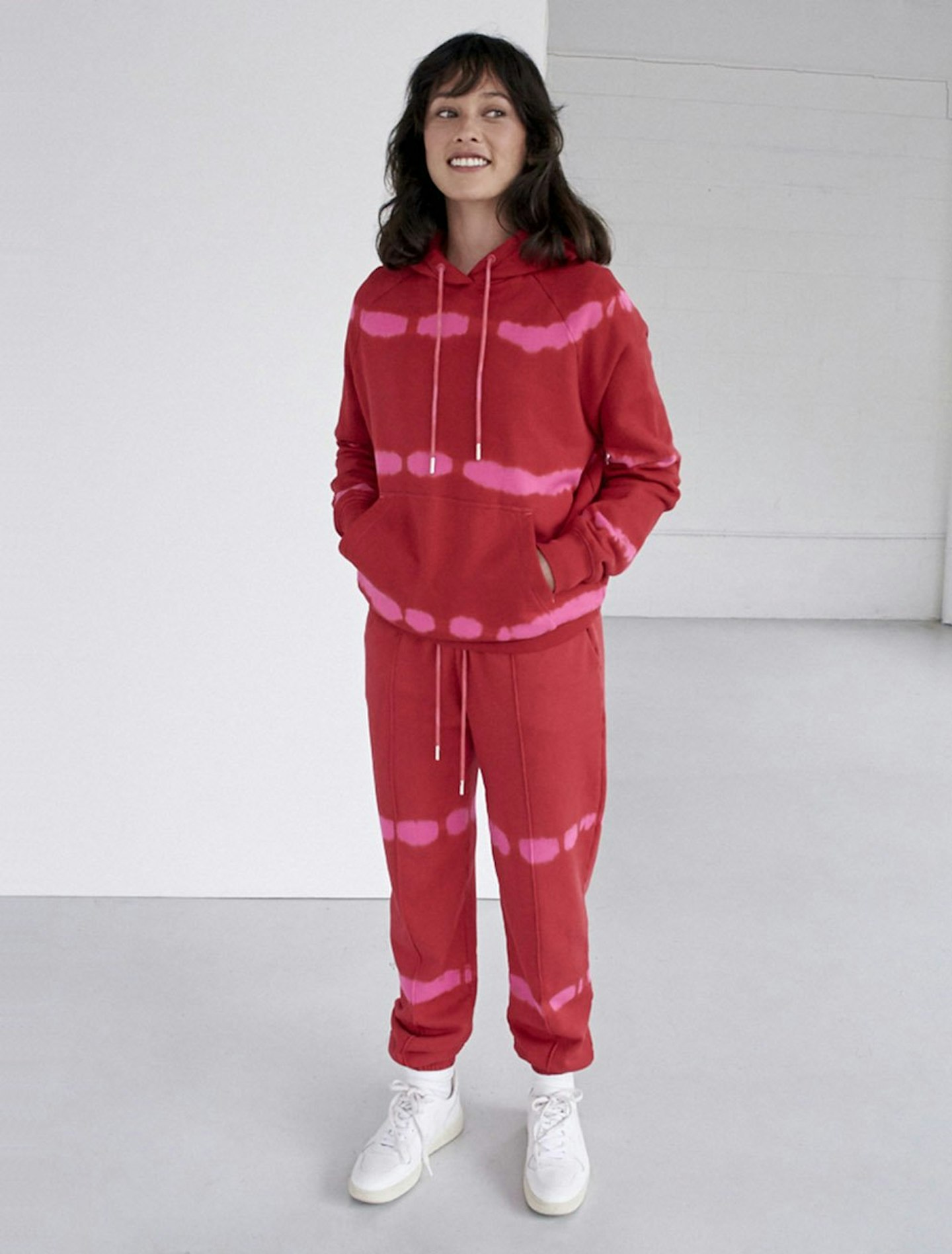 6 of 14
Ninety Percent, Waste Not Striped Tie-Dye Boy-Fit Hoodie, £140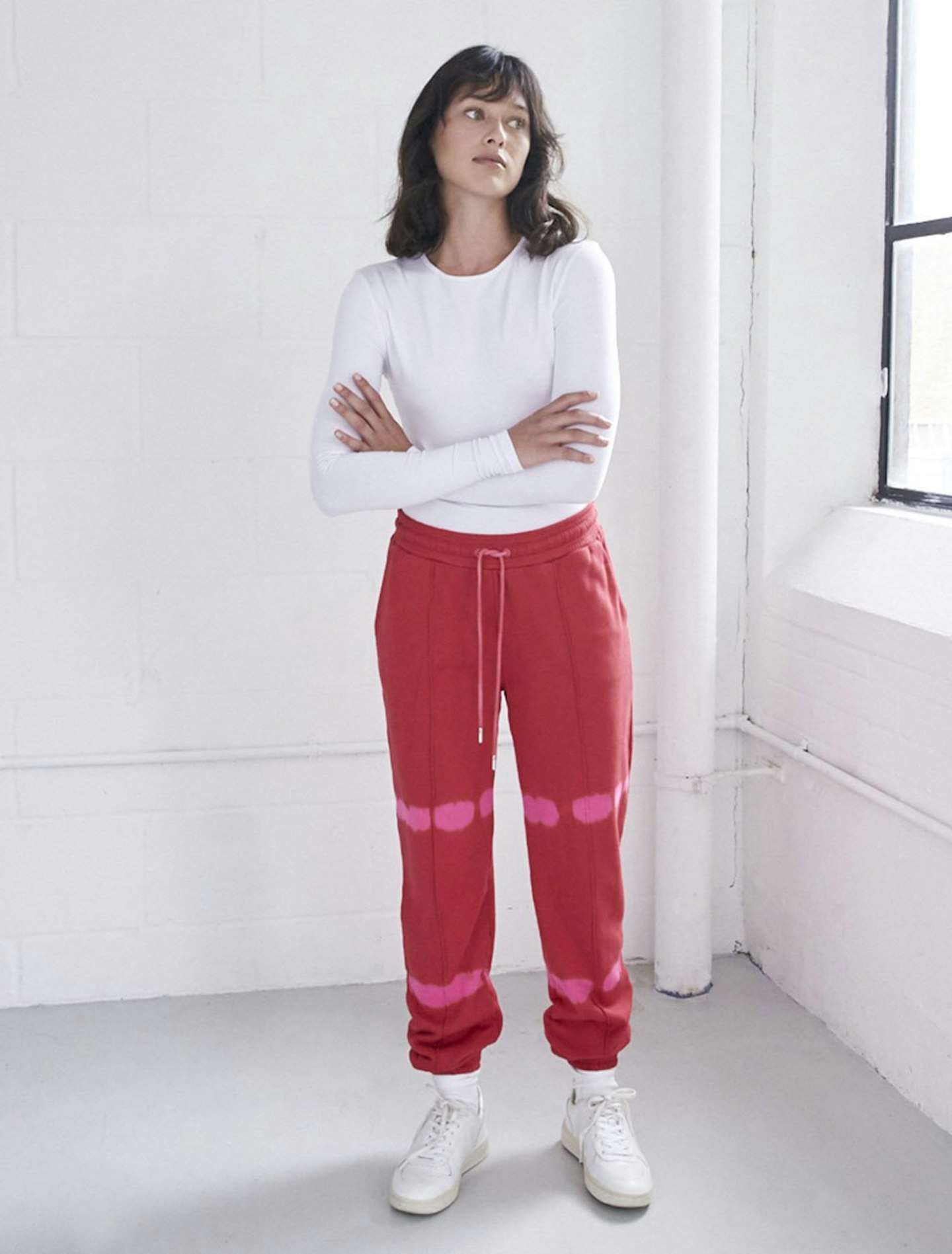 7 of 14
Ninety Percent, Waste Not Striped Tie-Dye Boy-Fit Sweatpants, £130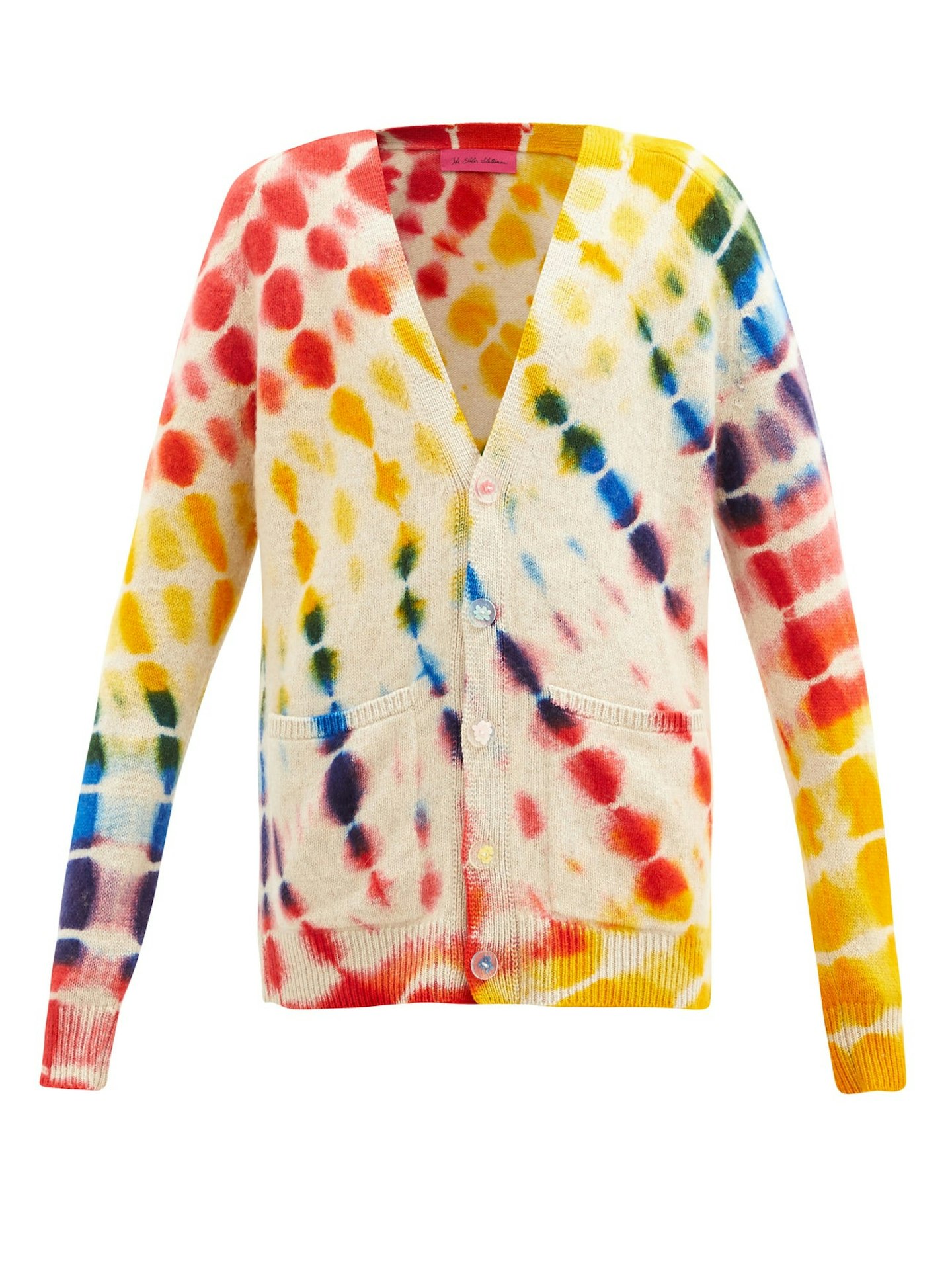 8 of 14
The Elder Statesman, Illusion Tie-Dye Cashmere Cardigan, £1,525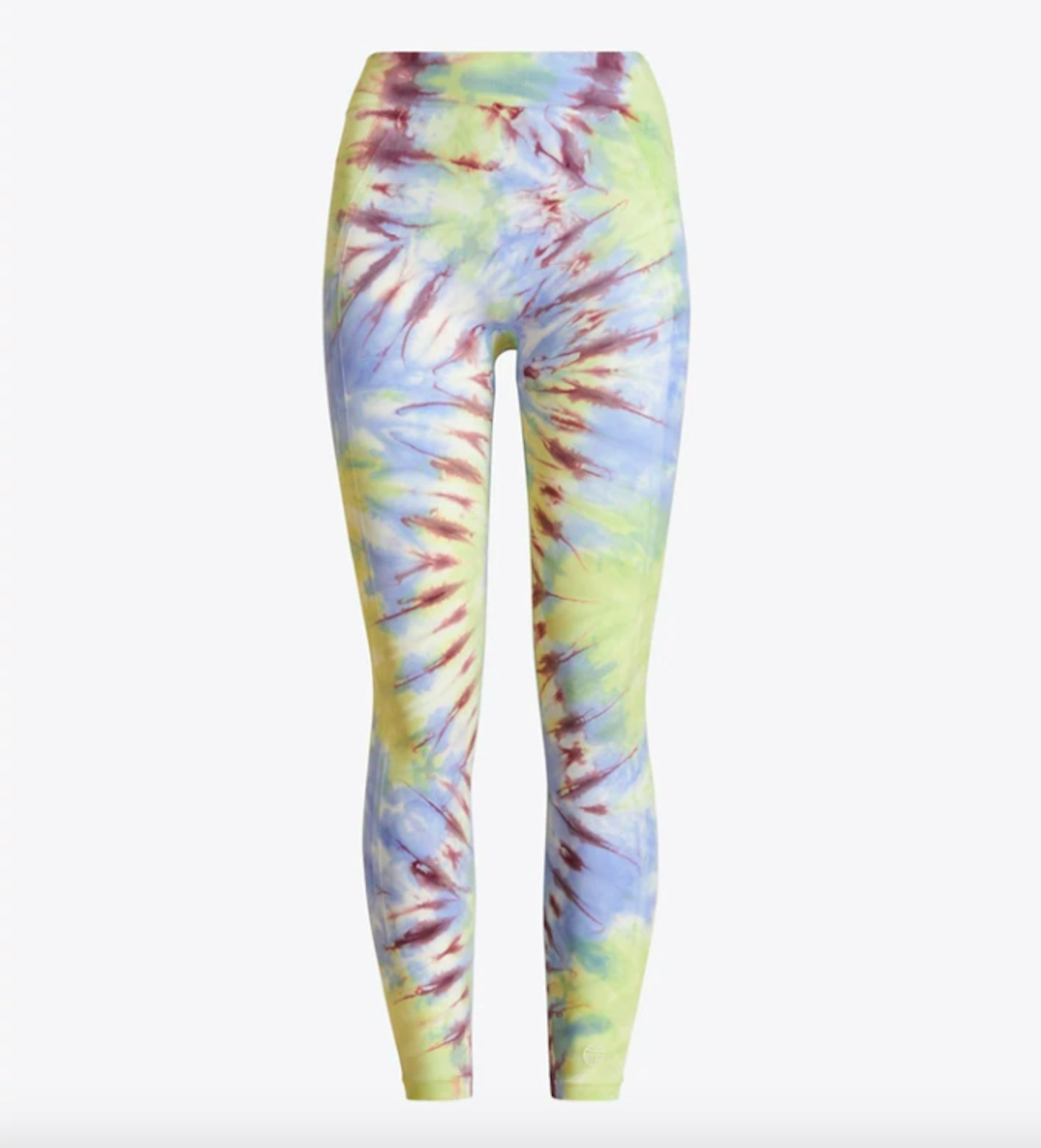 9 of 14
Tory Burch, Tie-Dye Seamless Chevron Cropped Leggings, £105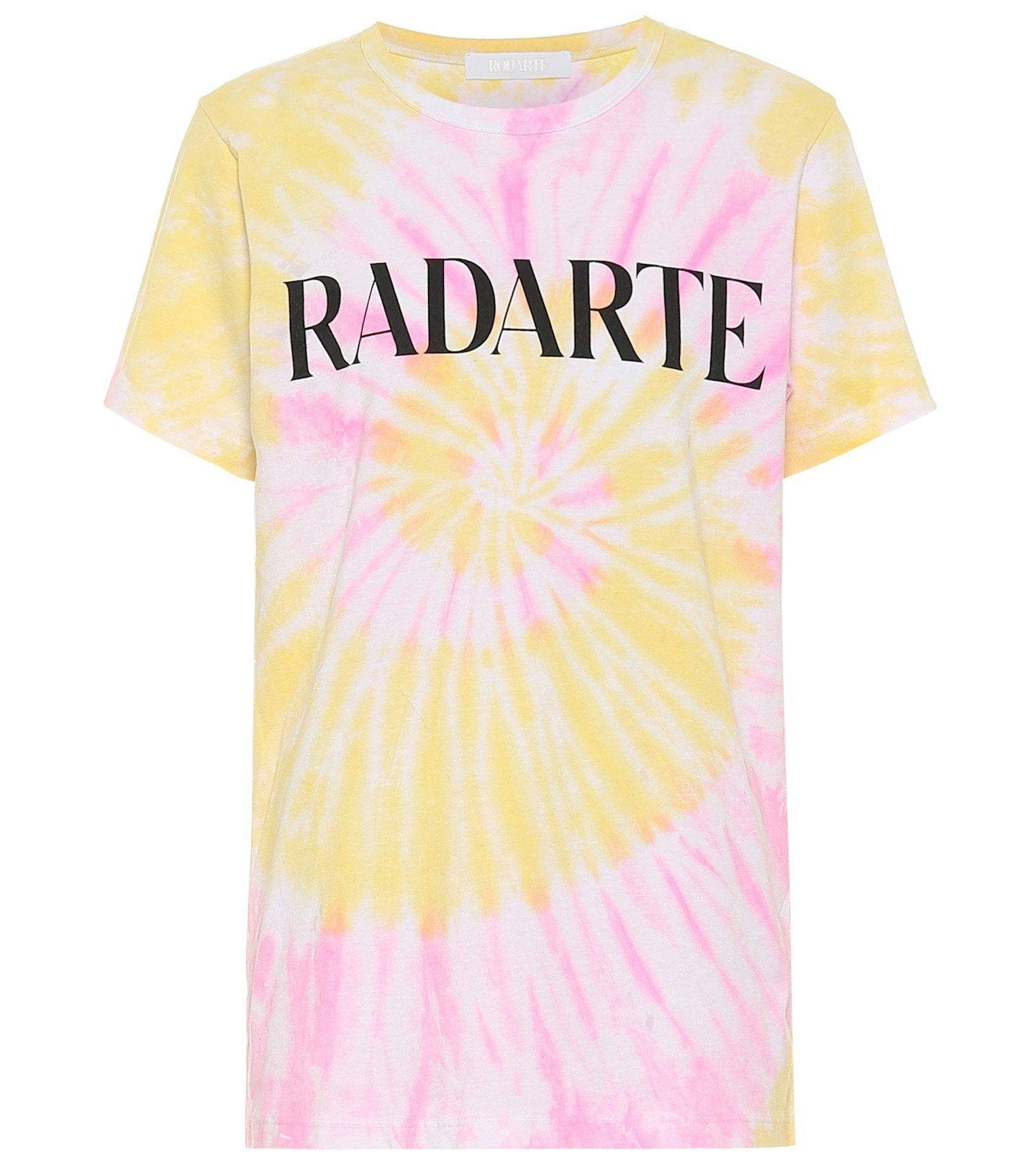 10 of 14
Rodarte, Radarte Tie-Dye T-shirt, £127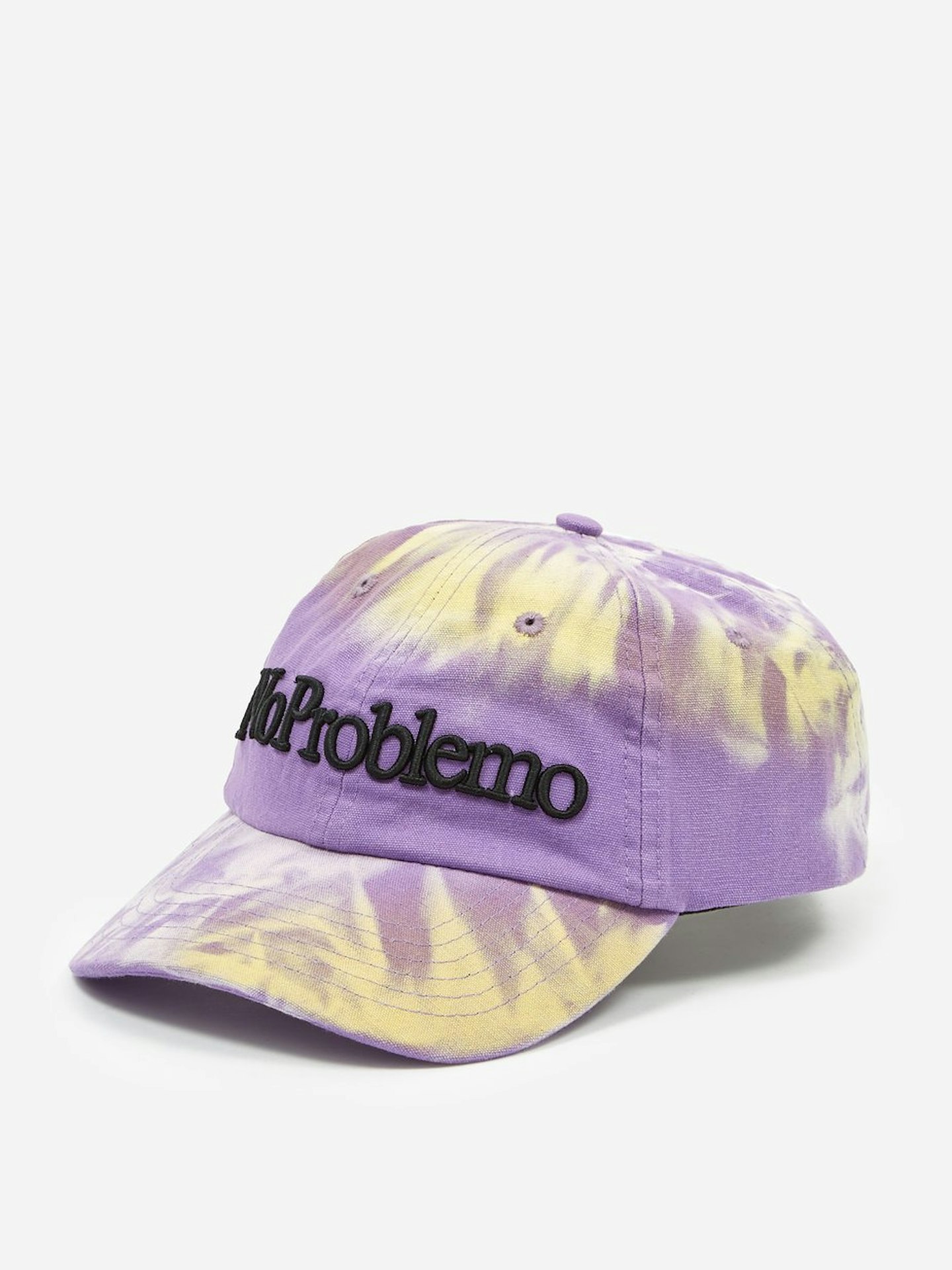 11 of 14
Aries, Tie-Dye No Problemo Hat, £75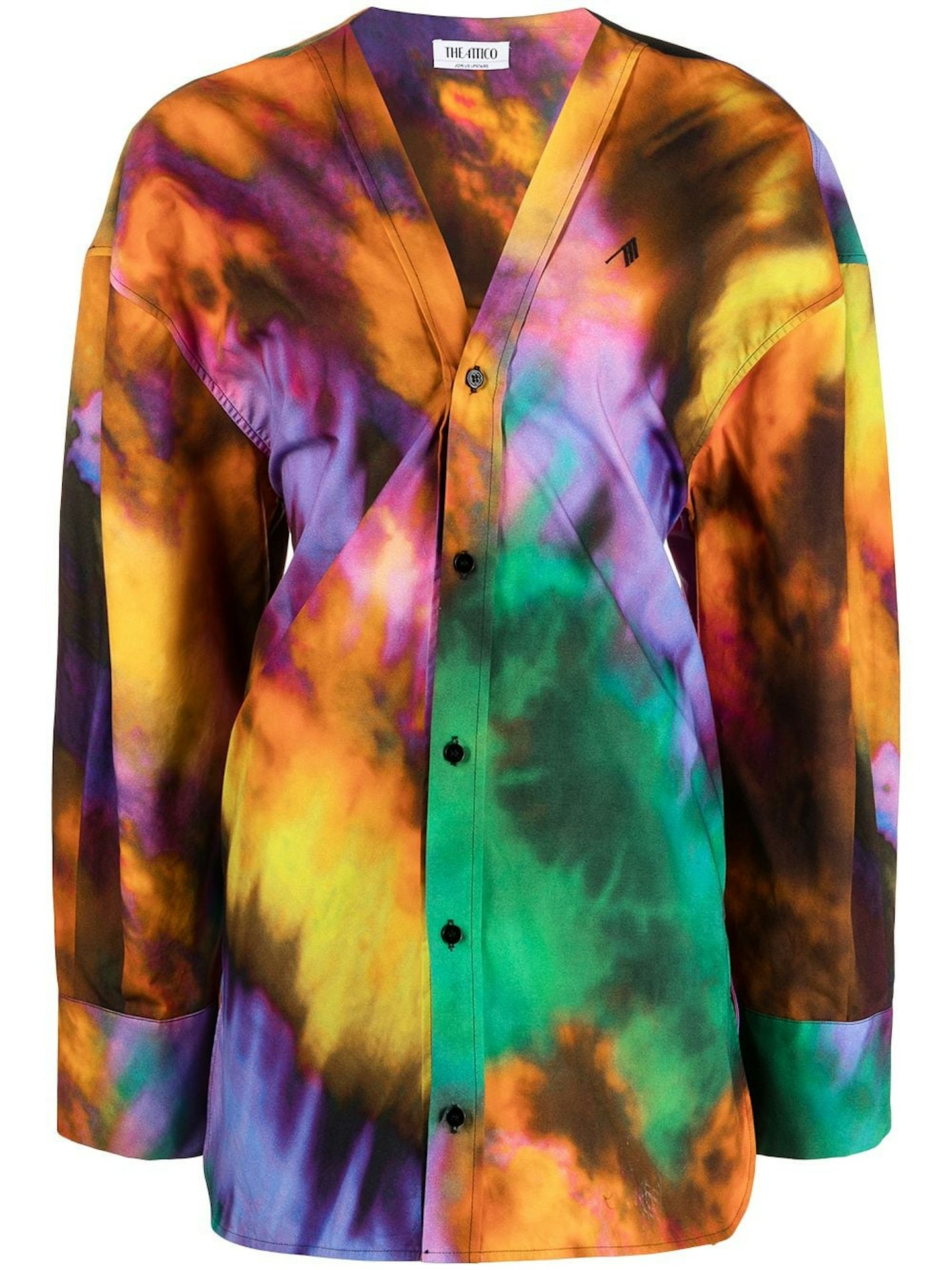 12 of 14
The Attico, Oversized Tie-Dye Cotton Shirt, £533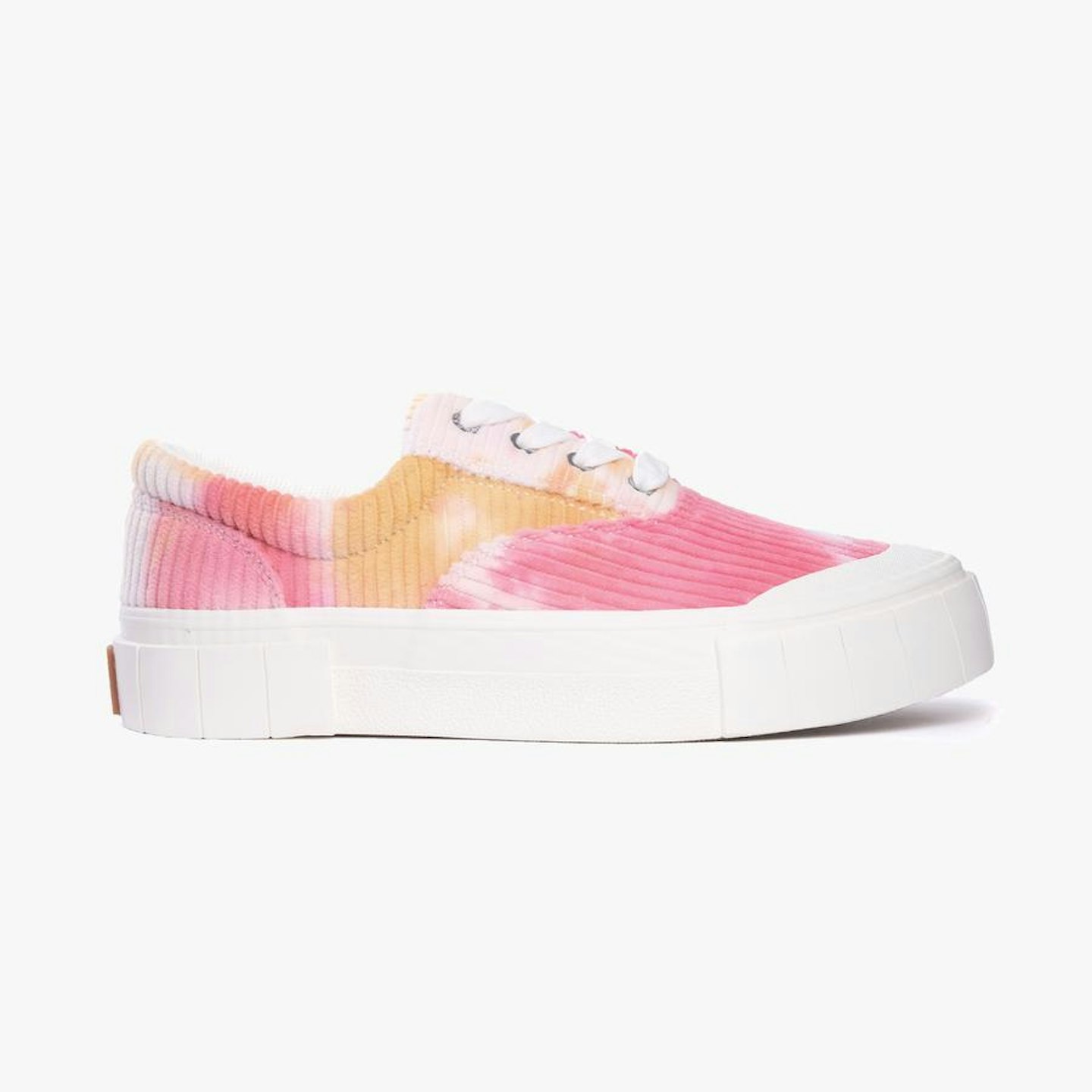 13 of 14
Good News, Opal Tie-Dye Pink/Orange Low, £120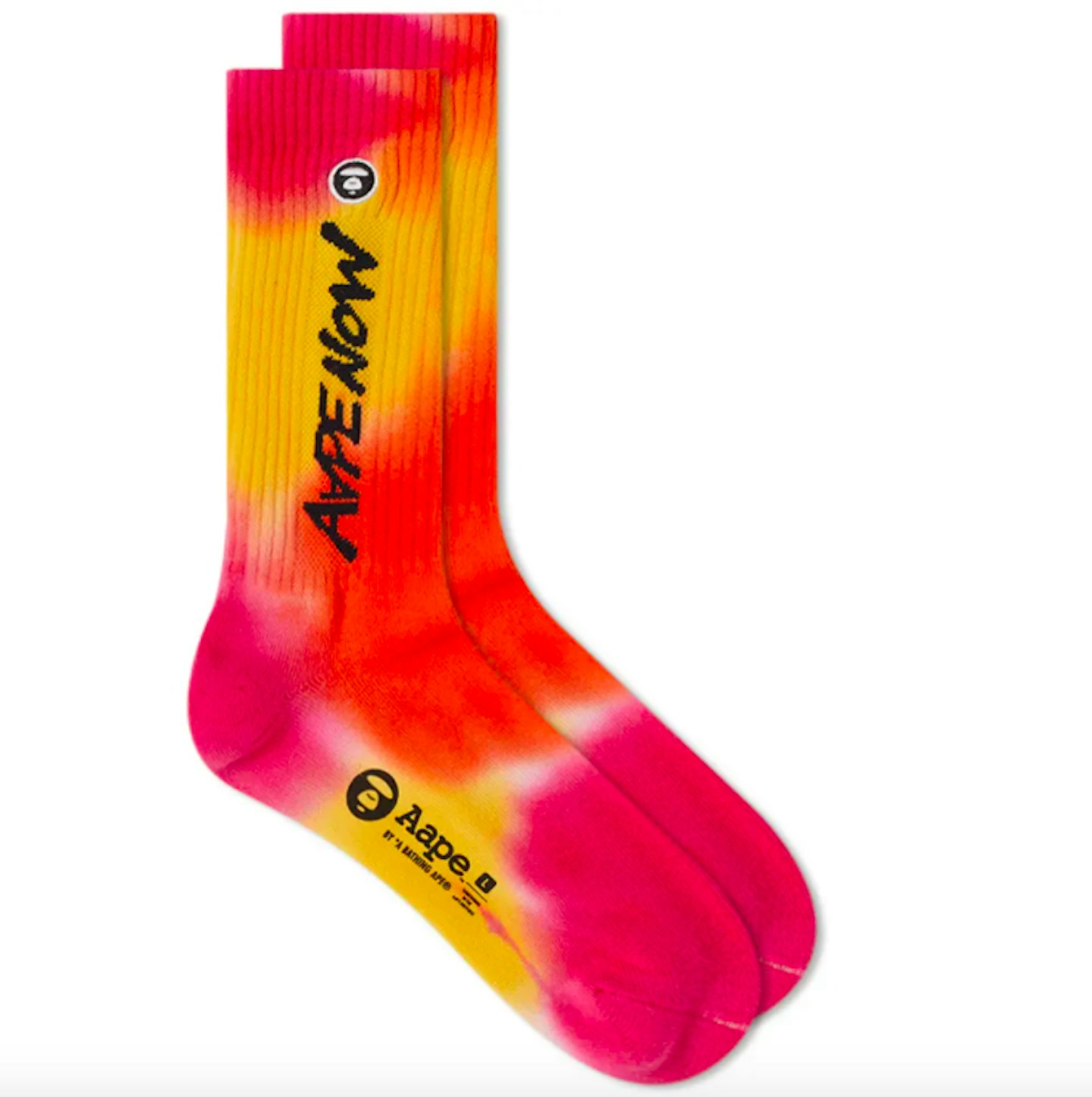 14 of 14
AAPE, Tie-Dye Logo Sock, £15
Just so you know, whilst we may receive a commission or other compensation from the links on this page, we never allow this to influence product selections.